Long before the island of Bali became one of the hottest destinations in Asia, there was Kuta. In this city of Bali's southern coast, you will find all of the most famous beaches, temples, shopping, and, of course, nightlife!
The stunning temples, vibrant culture, blue waters, and parties that make the last days of Rome look like a bingo night are more than enough to have a backpacker dreaming of a vacation in Kuta.
Being a tourist hub means that you will have loads of hostels to choose from, but how can you be sure to find that one place that suits the way you like to travel in Bali?
No need to waste time spending hours searching for hostels in Bali. We put all the best hostels in Kuta in one place to save you time!
Let's go ahead and dive into our list of the best hostels you can find in Kuta!
Quick answer: The Best Hostels in Kuta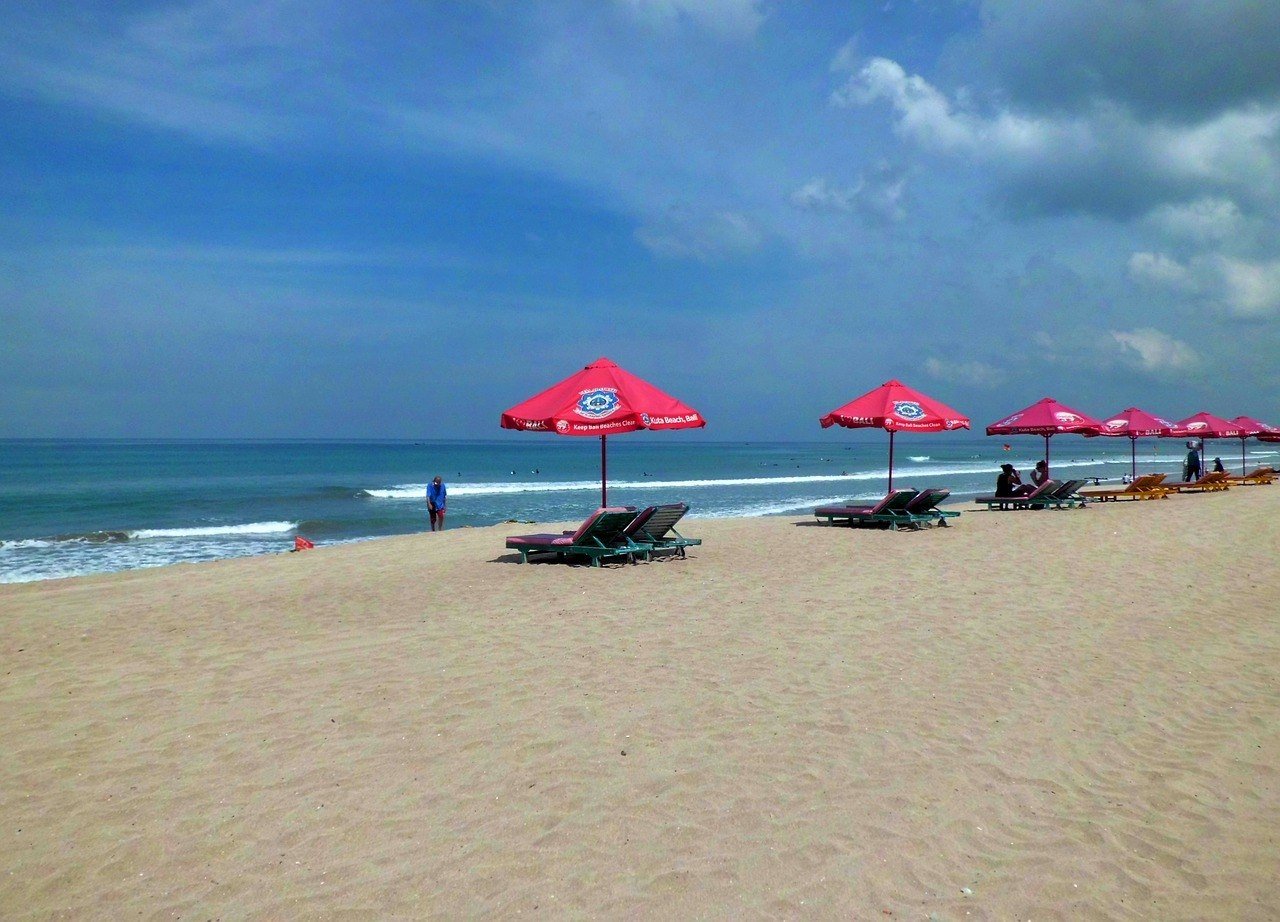 Best Hostels in Kuta
Best Overall Hostel in Kuta – Bali Caps
$
Terrace
Currency Exchange
BBQ
Lounges, movies, a pool table, a terrace, and chill vibes that will never want you to check-out of this backpackers hostel. Bali Caps has their guests staying in the central area of Kuta, meaning you won't have to wander too far to find all the best restaurants, bars, and clubs in town!
The party isn't just in downtown Kuta on in the hostel, this location will have you sell connected to the rest of the island of Bali! With the beach being only a 10-minute walk away and a shuttle service taking you to Ubud, all of Bali is within your grasp from Bali Caps!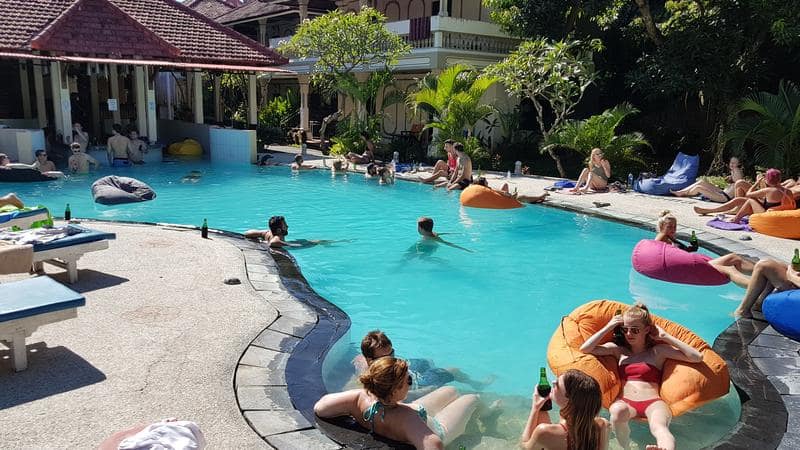 $
2 Pools
Swim-up Bar
Lounges
You don't have to go out to the club to have great music, dancing, and parties which are sure to knock your socks off! Puri Ram Hostel has all you need to get down and boogie, and so much more! First off, two pools, that's right…TWO!
And it's not just the pools that will blow you away, but you will also be swimming up to the pool-side bar, or massaging yourself in the 22 jet jacuzzi. There is hardly any hostel in all of Kuta which can hold a light to Puri Ram!
With lounges with beanbag chairs, cheap drinks, and an insane party, this is THE place to go if you are looking to drink your way through Bali!
Best Hostel for Solo Travelers in Kuta – Lokal Bali Hostel
First of all, this hostel is hands-down, gorgeous. The relaxing outdoor is surrounded by its very own garden and lounge chairs, the perfect place to cuddle up with a good book or take an afternoon nap.
It's not all about taking it easy and getting some shut-eye at Lokal Bali, however. This hostel makes making new friends easy with their spacious lounges and even a gazebo. Have we not mentioned the food yet? By far, Lokal Bali has some of the best food and drinks out of any of the youth hostel in Kuta.
Looking to relax, socialize, or just chow down? Lokal Bali is the backpacker's hostel for you!
Once you step foot on to the island of Bali, you will know that this is a place you won't be wanting to leave anytime soon! In order to keep the good times rolling in Kuta, you will have to save every Rupiah you can!
At Kayun Hostel you will be given some of the cheapest beds in all of Bali with one of the best experiences imaginable! We are talking about a swimming pool, cafe, and lounges along with chill vibes that will make you want to call Kayun your home night after night.
Great location, pool, and cheap dorm beds? Kayun truly has it all!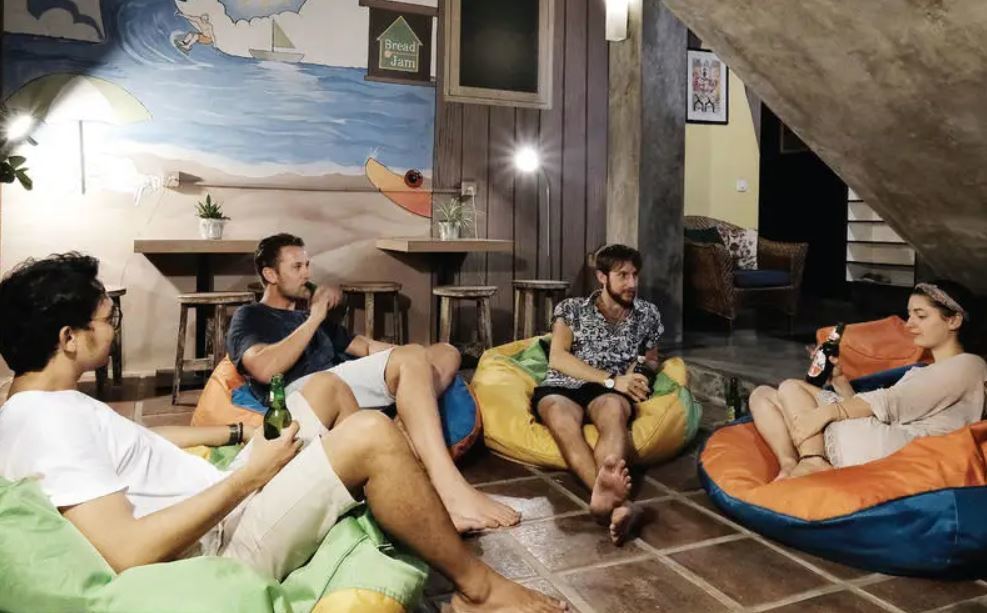 $
Free Breakfast
Lounges
Shared Kitchen
Calling Bread & Jam a backpackers hostel would not do the place justice. This is by far one of the cutest eco-conscious boutique hostels in all of Indonesia! With soft lighting and homey decor, this is one of the best places for you and your boo to cozy up into for a few days!
It's not just the free breakfast that will make you fall in love with Bread & Jam, but the lounges are truly the soul of the hostel. At any time of the day, just plop yourself down on one of the comfy chairs and become part of the Bread & Jam family!
No matter if you are a couple or traveling solo, Bread & Jam Boutique Hostel is one of the coziest hostels on the entire island!
Best Hostel for Digital Nomads in Kuta – Warung Coco Hostel
Alright all you YouTubers and bloggers out there, if you are wanting a hostel to call home base for a few days while you catch up on some editing, this is it! Warung Coco Hostel could be considered a digital nomad's paradise, and it's not just because of the highspeed internet!
At this modern backpackers hostel, you will be swimming in the pool chowing down at the cafe, or throwing back those drinks before you know it! With some of the cheapest dorm beds and private rooms in Kuta, you are getting a resort-like stay at a backpacker's price!
Top it all off with being minutes away from both the beach and the downtown, staying at Warung Coco Hostel is a no brainer!
Best Hostel with a Private Room in Kuta – Cara Cara Inn
It's not just the private rooms at this backpackers hostel which will make you press that "book" button, but Cara Cara Inn is one of the cutest hostels you will ever stay in throughout all your travels! With a pool, slide, and hammocks, many travelers will be too busy taking selfies than to actually hop into the water!
With cozy lounges and soft pastel colors, you might feel like you are staying in a barbie house! Did we not mention the bar yet? Even the bar is an old hippie van that got the Cara Cara treatment, making it into another Instagramable prop!
From the single rooms to the pool, Cara Cara is a hostel which will never stop amazing you!
Psst!
Heading to a hostel? Don't forget to pack a
padlock
! It's well worth having one so you can secure your locker and protect your stuff!
More Best Hostels in Kuta
It's not just these private capsule-style beds which will have you wanting to book your entire Bali stay in Kumah Kayu Backpackers hostel, but the location has you staying in the beating heart of Kuta! That's right! You are going to be just a few steps away from all the beaches, shops, and bars of Kuta!
You can find a stiff drink anywhere, a good coffee, on the other hand, is much more important. Kumah Kayu won't have you wandering the streets in search of the perfect cafe, they will bring one of the best coffee shops in Kuta straight to you!
Want to save the world? Single-use plastic bottles are a huge threat to Marine Life - Be a part of the solution and travel with a
filter water bottle
.
The GRAYL GEOPRESS water bottle is the ONLY all-in-one filter water bottle setup you'll need. Whether you need to purify the water from a hostel sink in Kathmandu or a stream trickle in the Andes, the Geopress has got you covered.
$
Swimming Pool
Shared Kitchen
Lounges
Ever thought it was impossible to mix both luxury and a backpackers hostel? Well, think again! Pudak Sari Unizo Hostel will give you all of the comforts of a 5-star hotel at a youth hostels price! But what really makes a luxury hostel anyway?
Pudak Sari Unizou Hostel will make your jaw drop with their very own lounges, gazebo, cafe, bar, and even a shared kitchen. Oh, we almost forgot. Pack up your swim trunks because you will also have an outdoor pool just a few steps away from your room!
$
Rooftop Bar
Lounges
Book Exchange
We have saved one of the best backpackers hostels in Kuta for last. H-Ostel won't have you sleeping on top of other travelers, they will pamper you with capsule-style beds for extra comfort. With all the comforts of a private room packed into a pod, what else could you ask for?
A bar you say? H-Ostel ups the ante by not only giving you a bar but a rooftop bar! With spacious lounges to nurse that beer and vibes which are excellent for meeting other travelers, you will truly get it all at H-Ostel! The best bars in Kuta are not too far away either.
The Best Travel Backpack?!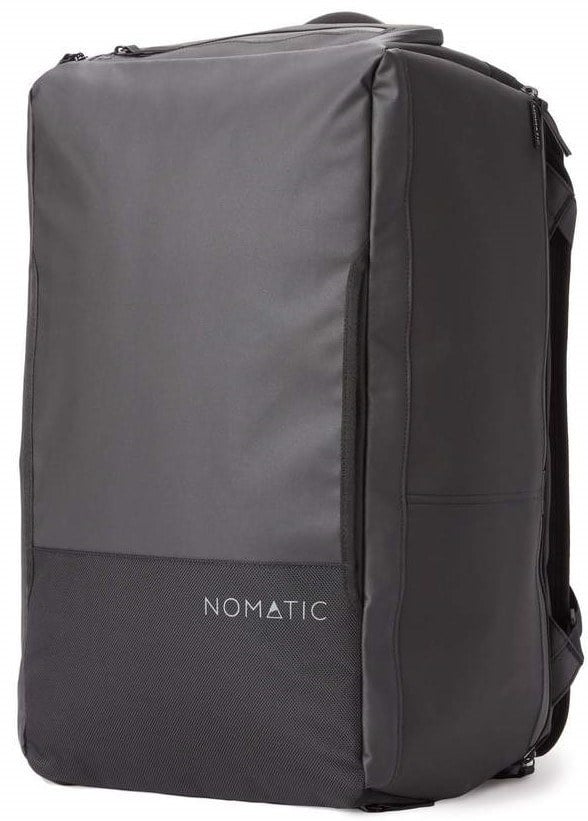 Pssssst! Not picked the perfect travel backpack yet? The Broke Backpacker team has tried out over thirty backpacks this year! Our favourite carry on backpack is the Nomatic Travel Bag.
Read our full review!
What to Pack for your Kuta Hostel
Here's some gear our editors take hostelling.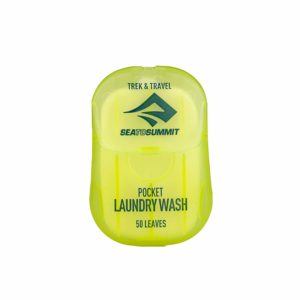 1. Sea to Summit Travel Soap: When dirtbagging around the globe, hygiene sometimes comes a bit short. This Sea to Summit Travel Soap can wash your hands, clothes or anything else, wherever you are. The soap strips are dry and super thin but dissolve in contact with water, so you can even take it easily through security in a carry-on.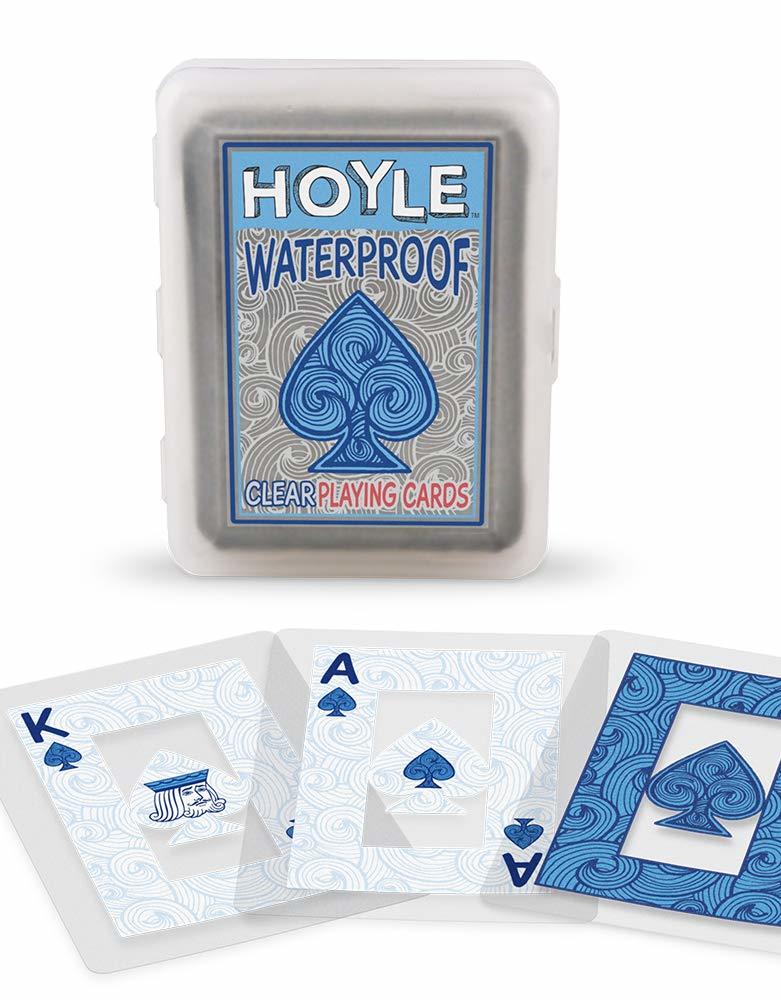 2. Playing Cards: These waterproof cards are essential kit for every backpacker. Play by the pool, beach or at your hostel after a long day with travel buds, without your cards breaking or getting soaked. And once you pull out those cards, the chance that you'll be the hero of the night is pretty high (no promises though).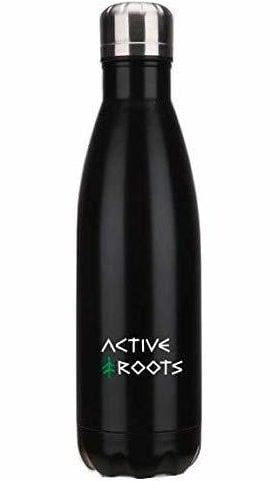 3. Active Roots Water Bottle: Hostels are increasingly meeting backpackers' demands for potable (drinkable) water. Now is better than ever to start traveling with a reusable water bottle! Aside from cutting down single-use plastic, The Active Roots stainless steel water bottle will also keep your favorite beverage hot or cold all day long and it's sized perfectly to fit an entire bottle of wine. 'Nuff said.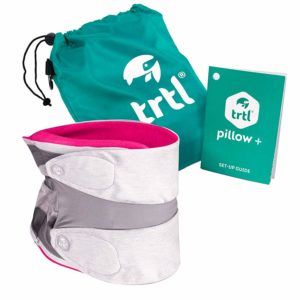 4. TRTL Travel Pillow: Long flights and bus rides are quite uncomfortable (most obvious statement of the day). Most travel pillows… Well, you know how they are. TRTL travel pillow is different. I mean, look at it! It'll cuddle you to sleep every ride and it does a pretty damn good job of supporting your neck so you don't get that stiffness or legendary popping when you stir.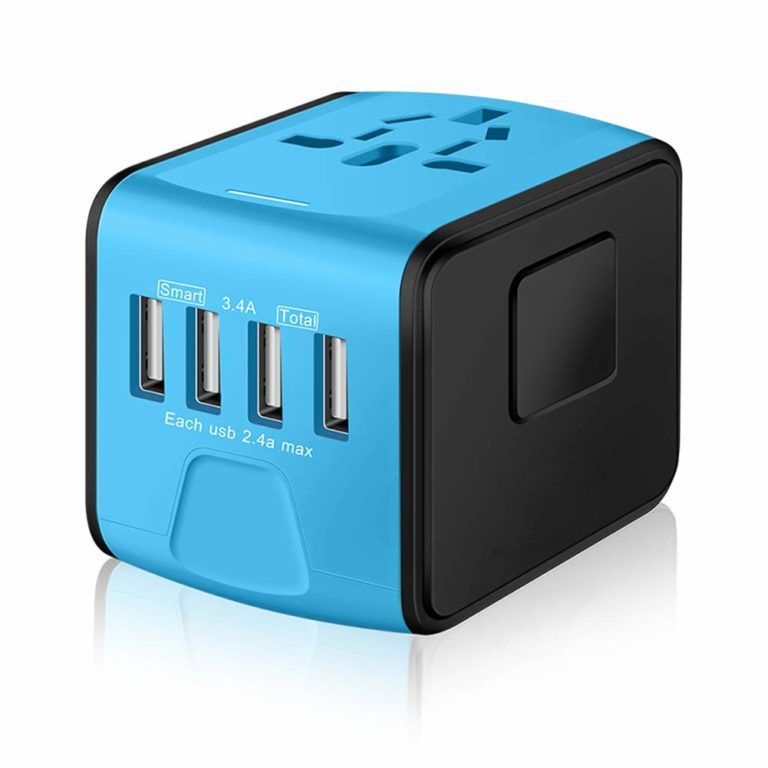 5. Universal Travel Adapter: This universal travel adapter charges your devices in (pretty much) every country – definitely a lifesaver when travelling around the world. The plug also regulates the power output depending on which device you're charging. No more fried hair dryers or electric razors!
6. Active Roots Toiletry Bag: Your toothpaste is lost in the depths of your backpack again? You won't have this problem with the Active Roots Toiletry bag. The bag is made from a durable, water-resistant material, which can be a lifesaver on long travels. Super cool bonus: for every purchase, the company donates to an environmentally-friendly charity – it's a win-win situation for everyone.
Conclusion
We know it doesn't take much convincing to get your heart set on a dream vacation in Kuta. The beaches, bars, and culture are more than enough on their own to have you planning your next vacation to Bali even before you get on the plane!
Little did you know, the backpacker's hostels in Bali are practically an attraction in themselves. So staying in the perfect hostel for you is essential!
If you are still unsure which hostel in Kuta will give you that best "Bali experience" possible, allow us to help you out some! For price, pools, and vibe you have to check yourself into Warung Coco Hostel, our pick for the best hostel in Bali!
Get ready to yell cannonball! Your Bali vacation full of swimming pools and beaches starts here!
And don't forget Travel Insurance! We've put together a roundup of Travel Insurance for backpackers – check it out here, or if you're low on time, get a quote from World Nomads, our favorite travel insurance provider.
Getting an estimate from World Nomads is simple – just click the button or image below, fill out the necessary info, and you're on your way!

Do you own or run a kick ass hostel? Want to be featured in this list? Get in touch at [email protected]
Yay for transparency! Some of the links in this post are affiliate links. This means that if you book your accommodation, buy a book or sort your insurance, I'll earn a small commission at no extra cost to you. I only link to stuff I've actually used and never endorse crap. Your support helps me keep the site going. 
---
Need More Inspiration?
Like this post? PIN ME!!!