If you're wondering what to do in Lombok, rest assured we've got you covered with our all-inclusive Lombok itinerary. Lombok is a picturesque island in Indonesia that forms part of the Lesser Sunda island chain. Just like the rest of Indonesia, it's known for its wicked surf spots and white sandy beaches.
If you're planning to visit Lombok, Indonesia, you really are in for a treat! With the adopted Balinesian culture and many of its own cultural traditions and beliefs, Lombok is a melting pot of excitement and stimulation.
Be prepared for a holiday in absolute paradise! Spend your days taking in different sights and smells, before heading to the beach to laze in the sun, or pick up a surfboard and catch a wave!
Whether you're backpacking through Southeast Asia or coming specifically to Lombok island, it's the perfect stop-off or destination for any holiday!
While there is no right or wrong answer for when to visit Lombok, there is a time to suit everyone's preferences. If you want to make the most of your vacation in Lombok, it's important to know what you can expect all year round.
Lombok's temperatures tend to remain fairly stable all year round, but the year is separated into two seasons, the wet season and the dry season. Although Lombok is a lot drier than its Balinesian neighbor.
The dry season runs from May to October and is peak tourist season. The island gets packed with tourists, but if you enjoy a healthy dose of comradery, this may be the best time for you to travel to Lombok.
Wet season runs from November to March, but you can expect less than one hour of rain every day, so it shouldn't interrupt your trip to Lombok. Prices of Lombok points of interest and accommodation will be a lot cheaper during this time, which is great if you're on a budget.
Let's take a look at what you can expect from Lombok all year round.
Of course, you're going to be looking for the best place to stay in Lombok, but everyone's needs are a little different.
Kuta is one of the most popular neighborhoods for tourists. It's surrounded by incredible views, white sandy beaches, and luscious vegetation. It's also become a tourist hotspot because of the gnarly surf.
If you're a surfer, or are keen to learn the tricks of the trade, this is the perfect place to stay during your time in Lombok. It's close to all the very best Lombok attractions and is perfect for those only spending one day in Lombok.
If surfing is not your cup of tea, or you'd rather spend time in a more authentic neighborhood, we recommend Mataram.
This neighborhood is teeming with life! The roads are lined with street stalls, and restaurants, and the area is buzzing with local activity. If you'd like to get to know the people of Lombok a little better, this is the area for you!
Mataram is filled with Lombok landmarks and is the perfect place to start touring Lombok.
Now that you know some of the coolest neighborhoods to stay in, let's take a look at some of the best accommodations on the island so you can add it to your Lombok itinerary!
The Beachfront Bungalow Pantain Medas is located on the edge of a farm overlooking the beach. The incredible location makes it the perfect place to stay during your weekend in Lombok.
You can expect 24-hour service and the ability to come and go as you please. If you're looking for simple or hassle-free accommodation while backpacking around Indonesia, this is the perfect place to stay!
In a quiet area right in the middle of Kuta, you will find this room will meet all your expectations! It's spacious for travelers who may have to work on their holiday. Have a restful night of sleep in the big comfortable mattress provided.
When you miss cooking your own meal (meditation) they have a sweet kitchen, but they offer you banana pancakes and fresh fruit for breakfast. Jump on the scooter and in 2 minutes you have made it to the beach. Perfect for long-term staying guests.
Best Budget Hotel in Lombok – Anyar
Anyar offers incredible value for money! Each room has a terrace overlooking the gardens, a flat-screen TV, and air-conditioning in every room.
An Asian breakfast is served every morning for hungry travelers and the hotel is located just 1,000 feet from the famous Cakranegara Market, which makes for a fascinating excursion!
Novotel Lombok Resort and Villas overlook the white sandy Kuta beach! Make use of the 3 outdoor swimming pools, private beachfront, and 2 onsite restaurants.
If you love living in the lap of luxury, be sure to get a massage at the spa and make sure your kids try out all the activities the resort hosts just for them!
The Best Hostel in Indonesia – Tribal Bali
Looking to find the perfect place to hustle, work, rest and play? Welcome to Tribal Hostel, the world's best co-working hostel… Bali's first custom-designed, purpose-built digital nomad friendly hostel is now open! Mingle, share inspiration and find your tribe whilst working in the TREMENDOUSLY HUGE co-working space or soaking in some sun in the garden or bar… There's a gigantic pool as well so it's always time for a refreshing dip to break up the day's hustle. Plus: epic food, legendary coffee and awesome cocktails! What are you waiting for? Check it out…
Now that you know where you're going to stay, you need to figure out how to get to Lombok. When you're there, you'll want to know how you're going to get around.
The most popular way to get to Lombok is by public ferry from Bali. We highly recommend this as it's an activity all on its own!
When it comes to getting around Lombok, we recommend traveling by ojek, these motorbike taxis are cheap and are perfect for individual travelers. If you're traveling with a group, hiring motorbikes is not a bad idea either, especially if you're going to be doing a lot of traveling around the island.
Buses are generally the easiest and cheapest way to get from the airport to your hotel, and they have plenty of space for your luggage.
Taking a bemo is another great way to travel. These are vans with an open back and bench seats along either side. This is how locals travel and is a lot cheaper than many other forms of transport.
You can also hire a car, or just hire a driver, but of course, these are a lot more expensive and in many cases, unnecessary.
Now that you have a better idea of how you're going to get around the island, you can start looking for the best things to do in Lombok. Let us be your Lombok guide and show you all the activities you simply must add to your Lombok trip itinerary.
Tanjung Aan | Kuta Lombok | Semeti Beach | Selong Belanak Beach
If you're only spending one day in Lombok, then you need to cram that day full of the very best activities the island has to offer. You'll spend your first day basking in the sun and exploring many of the best beaches in Lombok. Here are a few activities you should be adding to your Lombok itinerary!
Day 1 / Stop 1 – Stroll Along Tanjung Aan
Why it's awesome: Tanjung Aan is one of the longest beaches in Lombok and is eerily similar looking to that of the Caribbean!
Cost: Free!
Food nearby: Warung Turtle Resto Cafe is just a few minutes walk from Tanjung Aan beach and serves lovely Indonesian food. This beachside cafe has seating right in the sand, making for the perfect island paradise eating spot! Be sure to try one of their seafood dishes, as they're truly delicious! Enjoy delectable food, while sipping on a thick creamy milkshake, or an ice cold beer. There is no better way to spend the late morning!
While zooming around Kuta on your scooter, be sure to stop at its most popular beach! It stretches for kilometers along the coastline and you might not see another soul! Because Lombok is less crowded than most popular destinations in Bali, you'll find it a lot more empty, giving you the space to roam freely!
Gorgeous turquoise waters will stretch out in front of you, providing you with magnificent views! While strolling the beach, be sure to dip your toes in the deliciously warm waters!
After walking the entire length of the beach, be sure to climb one of the hills on either side. When you get to the top, you'll be able to enjoy spectacular views of the bay! Be sure to take your camera along for this activity, as you'll want to capture the beauty of this area and remember it forever!
Day 1 / Stop 2 – Explore Kuta Lombok
Why it's awesome: Kuta Lombok is a much smaller, and less popular version of the Kuta in Bali.
Cost: Free!
Food nearby: Tomato Cafe is a quaint breakfast joint in the heart of Kuta Lombok. You'll find tasty Asian cuisine and plenty of vegan and vegetarian options! If you can stomach pizza in the morning, we can highly recommend their breakfast pizza. However, if you're not up for something so cheesy in the early hours, there are a great deal of other healthier breakfast options.
Kuta is a small village in Lombok with so many hidden gems in its grasp. The best way to explore this wonderful area is to hire a scooter for the day. You can zoom along the coastal road, stopping off at a myriad of different roadside stalls along the way.
Riding a scooter can be a great and inexpensive way of traveling around Lombok. Although you don't need a license to rent a scooter, most travel insurance companies will ask for a valid motorbike license to be able to claim if you crash! Always make sure that you have travel insurance with a motorcycle-riding coverage.
The area is known for its gorgeous beaches and luscious vegetation, so if you're a nature-lover, you'll adore this activity!
Stop off at various spots that interest you and explore a little further on foot. Top hostels in Lombok have staff with the best recommendations.
Chat with the locals; this is often the best way to get to know an area! Don't forget to ask for advice about where you can find the most interesting and rare things to do in Lombok.
Insider Tip: Be careful when driving your scooter along the roads. It's a quiet area, so you won't encounter traffic, but going slowly is still a safer option, as some of the roads are not of great quality.
Day 1 / Stop 3 – Explore Semeti Beach
Why it's awesome: This beach is a little different from the other ones you'll find around Lombok.
Cost: Free!
Food nearby: Nulle Part Ailleurs is a wonderful restaurant with an island feel. The food is absolutely delicious and the seafood is fresh! Try their incredible chicken teriyaki or their deliciously cheesy pizzas! Neither the food nor the view could disappoint! They also serve great takeaway meals if you're ready to get back to your hotel.
Semeti Beach is completely different to the other beaches in Lombok! Instead of white sandy beaches, it has interesting volcanic rock formations that form small rock pools and blowholes.
As you can imagine, the experience you have on this beach is far different from the others. Instead of basking in the sun, you can spend your time exploring the craggy rocks and perhaps taking a dip in one of the many rock pools!
If you like hopping, climbing, and exploring, this is a great excursion for you! You'll also get the chance to see a different side to Lombok marine life in the rock pools.
Despite the dramatic scenery, this beach is often not visited by tourists to Lombok. So you'll find it very quiet, which gives you the perfect chance to explore and investigate as you please!
Day 1 /Stop 4 – Sunbathe at Selong Belanak Beach
Why it's awesome: Selong Belanak Beach is located in South Lombok and never gets overcrowded!
Cost: Free!
Food nearby: Mawi Surf Cafe is one of the many street stalls you'll find along the road. They serve delicious street food at a great price, and also offer surfboard rental. Be sure to try one of their fresh coconuts, and sip it from the comfort of the sandy beach!
Spend the afternoon basking in the sun at this delightful beach! It's definitely one of the most beautiful beaches on the island, making it a must-visit during your stay in Lombok.
Many of the beaches in Bali (the neighboring island) are crowded, and there is plenty of litter lying around. You won't find this to be your experience at Selong Belanak Beach! This beach is a long strip of clean and wonderfully golden sand, perfect for a sunbathing excursion.
You'll also find stalls on the side of the road, just off the beach. Here you can enjoy lovely street food, mainly noodle and rice dishes, as well as deliciously fresh coconuts!
You can rent a surfboard or a sponge board at Selong Belanak, however, the waves aren't great for experienced surfers. The waves are perfect for beginners, giving them a gentle nudge in the right direction. If you happen to be an experienced surfer, it's best to save that watersport for another beach.
Senggigi | Sukarara Village | Beleq Village | Tanjung Poki
If you're spending 2 days in Lombok, then you're going to need a few extra activities to add to your 2-day itinerary in Lombok. On your second day, you'll be spending time exploring the local villages and getting to know the culture and traditions of the Sasak people. Here are a few extra activities you won't want to miss out on!
Day 2 / Stop 1 – Sunbathe on Senggigi
Why it's awesome: This part of Lombok, reminds us of a much more peaceful time, before all the tourists came to town.
Cost: Free!
Food nearby: Basilico Authentic Italian Restaurant is the perfect place to enjoy an indulgent mid-morning brunch. They offer an all-inclusive buffet option, or you can order something special off the menu. If you like to dine with an incredible view, this is the perfect place for you.
Of course, basking in the sun is something you should experience every day during your time in Lombok. After all, you are on holiday, it's your duty to return home with a tan that'll make the closest of friends jealous!
At Senggigi, you can relax and enjoy the beach that wraps around the coastline! It's not commercial at all, so you won't find amenities or street side stalls, but you can enjoy your own company on this gorgeous beach.
The beach gives way to luscious vegetation and palm trees that sway in the wind. We couldn't think of a better way to spend the last of the morning!
Be sure to take your camera with you, as you'll struggle to find a more picturesque view if you tried! Turquoise waters and a white sandy beach that gives way to luscious vegetation and a craggy mountain slope!
Day 2 / Stop 2 – Pay a Visit to Sukarara Village
Why it's awesome: The village lies in a completely overlooked portion of the island and holds hidden secrets many tourists will never find out!
Cost: Free!
Food nearby: Keker Restaurant is a colorful beach boma, that serves absolutely delicious Indonesian cuisine. The quality of every dish is incredible, so you won't want to miss out on this delight for the taste buds. If you're a fan of fresh seafood, this is a must-visit during your time in Lombok! The food portions are large, the service is great, and the prices are cheap! The view is also spectacular, there are not many places in the world that you can sit in the jungle eating fresh seafood, it really is a treat!
Many tourists don't know that Lombok has a thriving textile industry, and Sukarara Village is at the forefront of this industry. In many of the touristy areas you won't even see a glimpse of this industry, so coming to Sukarara allows you to see Lombok authentically!
They make two main types of woven cloth, Tenun Ikat which is made mainly by the men, and Tenun Songket, which is made by the women. Tenun Songket is inlaid with golden and silver threads. These beautiful pieces of cloth are made by hand and should be absolutely treasured!
Be sure to buy one while you're in Sukarara, or take a traditional weaving workshop, where you'll learn exactly how the garments are made.
After taking a class, you'll realize just how difficult this skill is to learn, and appreciate their work so much more!
Day 2 / Stop 3 – Visit Beleq Village
Why it's awesome: If you're wanting to learn about traditional Sasak culture, you must add this activity to your Lombok itinerary.
Cost: Free!
Food nearby: Pondok Guru Bakti Senaru Cottage and Restaurant is a beautiful restaurant that also offers accommodation. Both are incredible, but if you're coming for a bite to eat, you're in for a genuine treat! They have wonderful outdoor seating that provides you with an amazing view of the jungle, and they serve great Indonesian food! Your palate will be nothing less than satisfied by the time you leave!
Beleq is one of Lombok's many indigenous villages and dates all the way back to the 14th-century. The village has a rich cultural history, as well as plenty of Sasak houses and a village hall. The area is fascinating to explore and makes for a great excursion.
You'll learn so much on your trip to Beleq Village! You'll see the ancient traditions of the Sasak people and learn about their history.
The village hasn't changed much over the years, so it still holds its authentic Sasak ways. There are plenty of tours you can take of the village if you want to learn a bit more, or you can speak to a local. Many of them speak English and would be more than happy to educate you about their way of life.
Visiting Beleq Village is a truly authentic experience that leaves you humbled and in awe. Be sure not to miss out on this truly unique experience!
Day 2 / Stop 4 – See Tanjung Poki
Why it's awesome: Seeing this incredible sight is such a humbling experience! The perfect way to end off your second day in Lombok.
Cost: Free!
Food nearby: Lesehan Terapung Sadewa is a very unique restaurant in the ocean. Yes, I said it, in the ocean. It's a floating seafood restaurant that is absolutely spectacular. The view could not get better and to be quite honest, neither could the seafood. This is by far the best seafood restaurant in Lombok, and that's really saying something! For your second night in Lombok, you really need to celebrate by spending the evening at this fantastic restaurant!
The beautiful scenery is not all that Tanjung Poki has to offer. Due to a volcano eruption many years ago, incredible rock formations have formed in this area.
The rough sea has now eroded areas of the rocks away, creating giant blowholes and incredible caves as well as rock pools.
To see how the water interacts with the interesting rock formations is so interesting. You could watch the water for hours! Be sure to take your camera along for this trip, as you'll want to record the dramatic eruptions of water that take place due to the blowholes in the rocks.
Insider Tip: The best time to visit Tanjung Poki is when it's high tide. The waves crash against the rocks and water erupts out of the blowhole with brute force! It's a spectacular sight.
Golong Village and Lingsar Temple | Sasak Trail | Sunset Tour | Gili Island | Biking Tour
If you're spending a longer time in Lombok, you're going to need a few more places to visit in Lombok to fill up the rest of your Lombok itinerary.
Bike Ride to Golong Village and Lingsar Temple
USD $75
6-hour bike tour
Bike through the backroads of Lombok
You'll start your ride heading out into the countryside, and your first stop will be the Villager, making traditional food, serving the delicious and famous jackfruit among other local delicacies!
You'll then head back out on the road, where you'll soon come to a handicraft village. Here you'll see the locals making cowbells. As you travel through the village, you'll see two different tribes living harmoniously together. The village conforms to two different religions, Hinduism and Islam, however, there is never any fighting among them.
On this biking tour, you'll drive through and learn about the traditional farming systems still used in Lombok, which date back to the days of Balinesian colonization.
At your next stop, you'll taste local street food and relax at the Ranget natural springs. You'll be thankful for the break as you'll need to replenish your energy for the rest of the tour.
You'll then bike along the river and through the rice paddies. This is quite a challenging part of the ride that presents an uphill battle, but the views are so worth it! You'll then reach a downhill trail at Praba Village and Endut Village.
Your bike ride will end at the Lingsar Temple, where you'll take a walking tour of the building, while your knowledgeable guide informs you of its history. After the Lombok walking tour of the temple, you'll be picked up and transferred back to your hotel!
The Sasak Trail of Lombok: Full-day tour
USD $53
8-hour tour
Hotel pick-up and drop-off
After being picked up at your hotel by the tour company, you'll head out for a 1.5-hour drive to your first stop, which is Kuta beach. You'll get the chance to admire the view of the white sandy beach and its expansive reef. You can also take a walk along the beach and stretch your legs.
You'll then relax and grab some lunch at a predetermined restaurant, which is guaranteed to serve incredible food!
Next you'll head to Sade Sasak Village, which is built in the traditional style of the Sasak people. You'll get a chance to interact with the locals and see how they weave cloth. They may even teach you a thing or two about textile creation!
You'll then visit the pottery village of Bunyumulek, which is the main pottery village in Lombok. You can see how they make decorative pots, flasks, and erns, and if time permits, you'll get the chance to ride on a horse and cart (the villages main form of transport).
You'll end your tour with a visit to Pura Batu Bolong, which is a beautiful temple that faces the ocean. It has numerous pagodas and statues, that have been intricately built. By this time, you'll be experiencing incredible sunset views before heading back to your hotel.
Lombok Sunset Tour: Temple, Malimbu Hill, and Monkey Forest Tour
6-hour tour.
USD $40
Visit the largest temple in Lombok.
After being picked up from your hotel, you'll head out to Pura Lingsar, which is the largest and most important temple in Lombok. This Hindu temple contains many shrines to the holy mountains in Bali, Gunung Agung, and the holy mountains in Lombok, Gunung Rinjani.
This holy site is a representation of the connection between Bali and Lombok, as well as the cultural and religious diversity that thrives within Lombok island.
Next, you'll head to the Pusuk Monkey Forest, where you'll get the chance to feed wild monkeys! This is an incredible photo opportunity, after all, who doesn't want a touristy pic of themselves feeding the friendly monkeys of Lombok.
After an excursion in the forest, learning about the forest inhabitants, you'll head to Malimbu Hill, where you can appreciate sunset views that will take your breath away. You'll also enjoy views of Gili island like you've never seen before! If you look really closely, you'll even be able to see views of Mount Agung on Bali island.
After a day full of incredible sightseeing, you'll start heading home. But that doesn't mean the sightseeing is over. On the way home, you'll be able to enjoy views of the rice paddies and river streams as you pass them by.
Gili Island from Lombok: Discover Scuba Diving for Beginners
USD $91.
7-hour tour.
Plunge into the underwater-world.
During this 7-hour tour from Lombok island, you'll get the chance to learn new skills and put those skills to the test as you take the plunge.
This course is a quick introduction to scuba diving, giving you the necessary scuba skills to take on a more intimidating course and venture into deeper waters as well as more beautiful reefs.
Your instructor will give you a crash course in what you should be doing in the water and what to do if things go wrong. He'll also teach you how to use the equipment provided, so you can have the best scuba diving experience possible!
You'll then take a boat from Lombok to a dive spot near Gili island. Once you're familiar with the does and do nots, you'll take the plunge into crystal clear, turquoise waters. You'll have some practice time, diving at around 2-3 meters underwater, this will get you comfortable with the strange underwater sensations.
You'll then head into deeper waters, a maximum of 10 meters under the surface, and you'll experience the feeling of being completely weightless.
As you dive down, you'll see the colorful reef as well as a variety of marine life. Octopus, fish and a myriad of other colorful marine life will be seen during the dive. Be sure to take an underwater camera with you for the dive if you have one available. You'll want to remember the beautiful creatures of the deep that you encountered in this incredible Lombok trip.
City and Countryside Biking Tour
USD $70.
6-hour tour.
Discover Lombok by bicycle.
This tour includes a hotel pick-up, making your life a little easier! After being picked up from your hotel, you'll travel by car to Gerung City. This is the capital of Lombok and the epicenter of all activity on the island.
You'll cycle through the city, exploring the government buildings and seeing the many monuments throughout the city, before passing the mayor's office.
From there, you'll head out of the city and onto the open road. Your second stop-off will be at the village of Kuripan, where you'll see the local farmers at work. You'll see the local people making bricks from clay, and you'll learn about the entire brick making process.
You'll then head out on a 20-minute ride through the rice fields and into a mountainous area, where you can enjoy incredible views of the rice paddies below. You'll cycle through Hindu villages, where two different tribes live in harmony with one another. You'll get the chance to get off your bike and chat with the locals before continuing on your tour.
You'll then come to the main road, where you'll cross a 100-meter high ancient hanging bridge. It was built during the Dutch colonial period in Lombok. You'll then cycle through a hand-weaving village, where you'll see the women creating sarongs with traditional tools.
You'll also take part in a boat ride across the river, to explore an ancient Hindu Temple, before cycling back to your pick-up spot to head home.
Lombok is relatively safe, however, there are a few dangers you should watch out for during your 2 days in Lombok.
It is advised not to buy alcohol on the island. In Indonesia, alcohol is often diluted with methanol and can be very dangerous! There have been a few deaths caused by this dilution over the past few years! If you want to drink, make sure you buy a sealed bottle and open it yourself. Buying drinks and cocktails at bars in excess is not advised!
There are very strong currents that run between the islands, making it very dangerous to try and swim from one island to another. Although the shallow turquoise waters may be tempting, it is better to stay close to the beach than get washed away!
Drugs are very freely available on the island, due to the lack of police. However, there are VERY strict drug laws in Indonesia, and if you're found with drugs, you may face the death penalty.
Be aware that petty crime does take place on Lombok island, so keep your belongings safe by making sure your hotel room is locked and the windows shut. It's also a good idea to carry your most valuable belongings on your person, where you can see or feel them at all times.
Don't Forget Your Travel Insurance for Lombok
World Nomads' mission is to support and encourage travellers to explore their boundaries. They offer simple & flexible travel insurance, and safety advice to help you travel confidently.
They've been doing it since 2002 – protecting, connecting, and inspiring independent travellers just like you.
Get a quote below or read our in-depth review!
World Nomads provides travel insurance for travelers in over 100 countries. As an affiliate, we receive a fee when you get a quote from World Nomads using this link. We do not represent World Nomads. This is information only and not a recommendation to buy travel insurance.
If you're staying a little longer than a few days, you're going to need to add some day trips from Lombok to your Lombok itinerary. Here are a few of our favorite day trips from Lombok.
Mount Rinjani 2-Day Trek Senaru Crater Rim
This 2-day trek will see you hiking through the incredibly dense rain forests and up the beautiful slopes of Mount Rinjani.
Every day, breakfast, lunch, and supper will be provided, as well as the equipment needed to reach the summit of this incredible mountain!
Along the way, you'll encounter cascading waterfalls that will set your imagination alight!
Every evening, you'll get the chance to enjoy wonderful sunset views as the sun sets over Gili island. Be sure to take your camera along for this great day trip, as you'll want to immortalize many moments of it!
Scuba Diving in Sekotong: The Macro Paradise
On this 7-hour tour, you'll get the chance to dive with one of Lombok's most experienced underwater explorers. You'll be able to see over 3,500 underwater species, the area is considered one of the most biodiverse regions in Indonesia.
All equipment is included in the dive experience, as well as a short lesson about how to scuba dive if you're a first-timer.
You'll visit slopping reefs filled with coral in the sheltered scuba diving area of Lombok.
Keep your eyes peeled for friendly sharks, batfish, sweetlips, and turtles. All of which make their presence known in the area!
Tiu Kelep and Sendang Gile Waterfall Trekking Tour
This is an 8-hour tour that includes a hotel pick-up and drop-off.
After being picked up, you'll drive for 2.5 hours to the foot of the mountain. Along the way, you'll enjoy views of the coconut trees and the white sandy beaches you pass by. You'll drive to your first waterfall and then hike to the next.
Your hike will include a bit of a climb, you'll then cross a bridge and follow a dirt path through the lush forest and across a flowing stream.
Your guide will help you throughout the trek until you reach the famous Tiu Kelep waterfall, where you will take a break and have a much-needed swim in the natural pools.
Full-Day Gili Island Snorkeling Day Trip from Lambok
If you're looking for a snorkeling trip that takes you to another island, this is the perfect one for you. You'll be able to dive in shallower waters and see a different variety of marine life.
All equipment will be provided for you on the trip, and your guide will give you a brief rundown on how to snorkel.
Unlike scuba diving trips, you won't be diving deep but rather floating on the surface, admiring the coral reefs from above. It provides a completely different experience, so taking both trips is advised for those who love being in the ocean.
You'll spend 3-hours exploring the actual island, before heading into its waters to investigate the colorful marine life.
Best of Lombok Day Trip
This day-trip will have you exploring the very best of what Lombok has to offer! You'll get the chance to be guided on the tour of a lifetime, exploring traditional Sasak houses, a mosque and visit Sendang Gile and Tiu Kelep waterfalls.
You'll also tour the summer palace and the Royal gardens, which were built all the way back in 1718.
You'll visit the strawberry plantations, and you'll be able to pick a basket full that you can munch on for the rest of the ride.
Along the way, you'll learn about traditional tribal life and the Sasak people that inhabit Lombok.
Find out what people want to know when planning their Lombok itinerary.
Conclusion
Now that you know all the incredible things that this paradise has to offer, it's time to start planning your very own 3-day itinerary in Lombok. Whether you're spending 3 days in Lombok, or just a weekend, we're sure you'll have a grand old time!
If you're booking a hostel in Bali, be sure to spend some time in Lombok!
With so many activities, from exploring the oceans to hiking through the luscious jungle-like vegetation, this really is a great holiday for adventure lovers! Or those that like to laze on the beach all day, soaking up every ray of sunshine.
While you're planning a trip to Lombok, be sure to add some of our very favorite activities to your Lombok itinerary. It'll make the trip more exciting, and ensure you're making the most of the time you have on this beautiful island paradise!
We hope you've found this Lombok itinerary helpful in planning your very own! What are you waiting for? Start packing your bags. Your island paradise awaits you!
---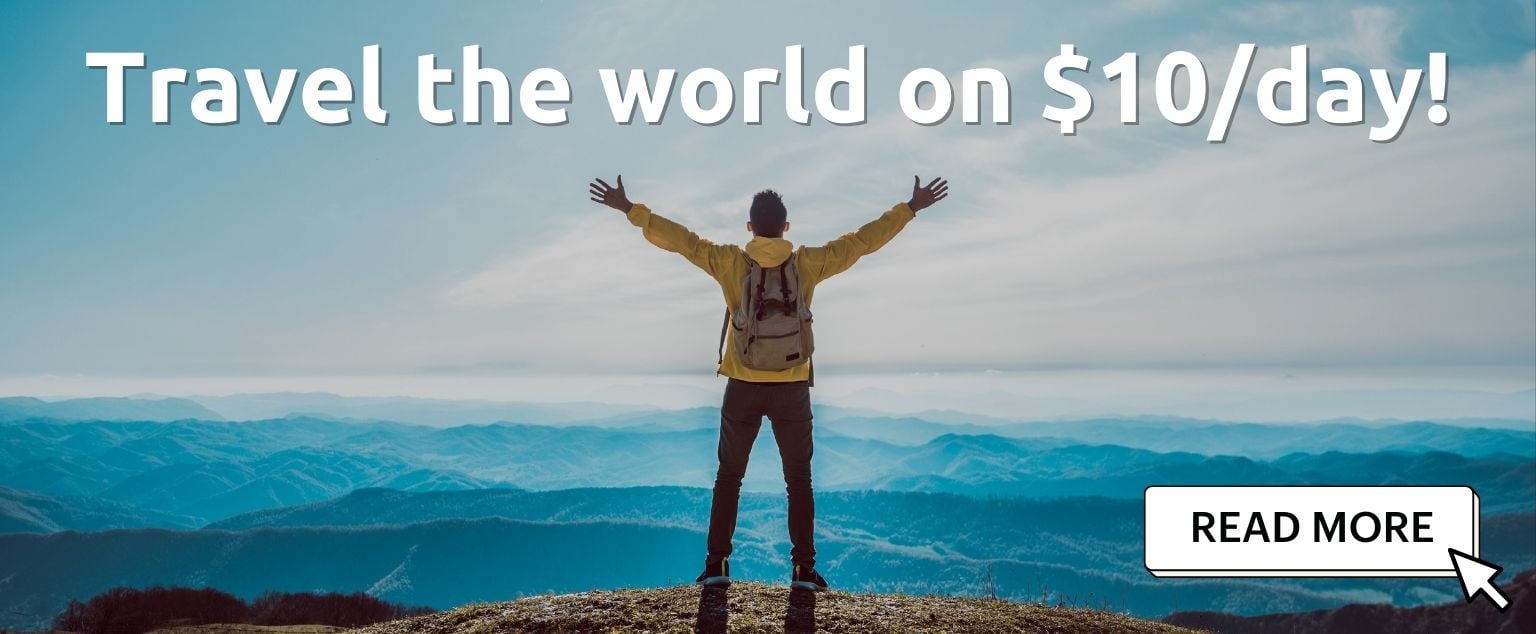 And for transparency's sake, please know that some of the links in our content are affiliate links. That means that if you book your accommodation, buy your gear, or sort your insurance through our link, we earn a small commission (at no extra cost to you). That said, we only link to the gear we trust and never recommend services we don't believe are up to scratch. Again, thank you!