Lombok is the gem of Indonesia's archipelago: picture-perfect beaches, luscious, green mountains, and a vibrant cultural tapestry – all rolled into one amazing island. It's a veritable paradise for beach lovers. From the iconic Kuta Beach, known for its turquoise waters and epic waves, to the tranquil beauty of Selong Belanak Beach, you'll find plenty of places to get sunburnt – I mean sunkissed.
Of course, before you attempt to climb Mount Rinjani or explore the amazing hospitality of the indigenous Sasak people, we need to find you the best Lombok hostel. This is going to be the place where you rest your weary head, party all night, or even maybe meet someone special.
There is a fantastic range of hostels in Lombok that are guaranteed not to break the bank. Whether you're looking for the best hostel for solo travellers, or a digital nomad in search of somewhere to call home, this list has everything you need.
Let's find you your perfect hostel in Lombok!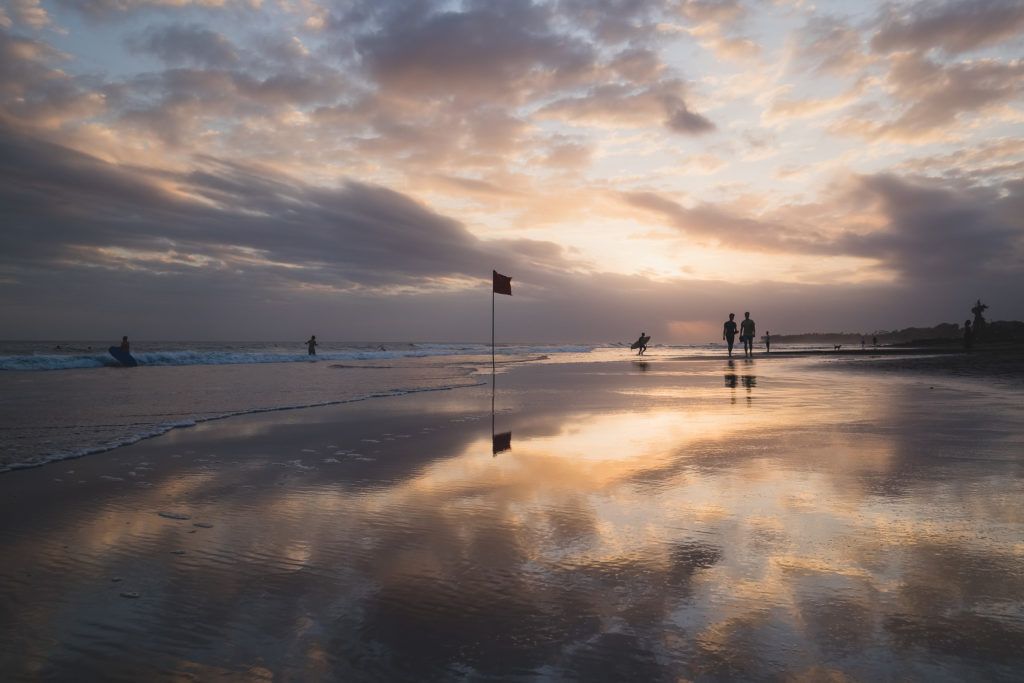 Quick Answer: The 5 Best Hostels in Lombok

Do You Want to Travel FOREVER??
Pop your email in below to get a FREE copy of 'How to Travel the World on $10 a Day!'.
What to Expect from Hostels in Lombok
Staying in a hostel in Lombok allows you to experience unique cultures and meet fellow travelers. Though, hostels in Lombok sometimes charge relatively high prices for subpar amenities and services. These top hostels in Lombok offer great value for money, meaning you're getting bang for your buck (without having to deal with blocked showers or bedbugs!).
Of course, hostel life is not for everyone. I've certainly had a few snorers that have made me question the brilliance of a 32-bed dorm. However, with the right property (and earplugs), hostels become highlights.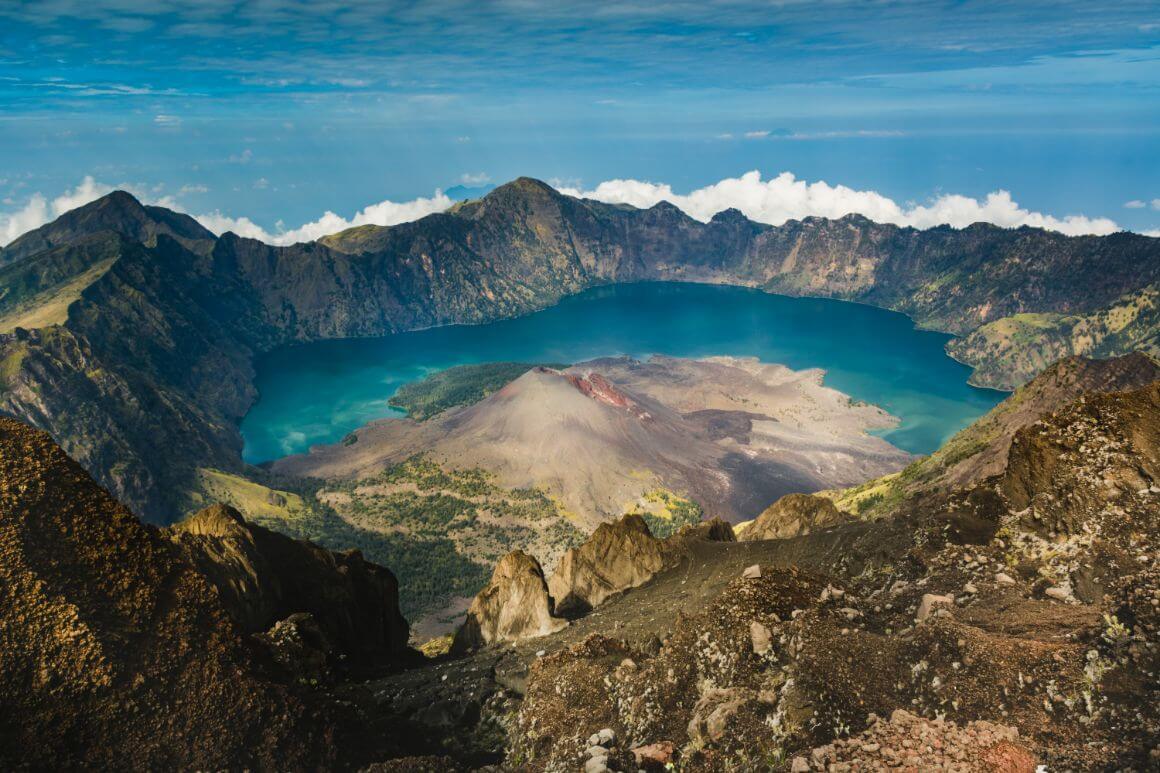 Some of the benefits of choosing a hostel in Lombok are:
Communal areas and shared kitchens
Large pool areas
Very economical accommodation
Organised activities like group tours, barbecues, and cultural events.
If you fall into one of the following categories, I highly recommend considering some of the amazing hostels we've selected to suit a wide range of traveller needs:
Solo backpackers
Digital nomads
Couples on a budget
Party people
Long-term travellers
Travellers looking for a low-key social atmosphere
Most of Lombok's hostels are in the city of Kuta. (Please do NOT confuse it with the Kuta in Bali. Yes, I learned the hard way.) However, there are also some amazing hostels hidden away in the other towns such as Mataram and Senggigi.
Make sure you do your research on where to stay in Lombok to ensure you find the perfect fit for you. For example, being quite a big island, often hostels in Lombok rely on shuttle buses or scooters to access the larger towns.
Hostels are less likely to have curated and informative websites than their hotel competitors, making it difficult to source information, let alone compare properties. To assist you with your hunt for the best hostel in Lombok, I recommend checking out Hostelworld.
They allow you to easily compare prices, services, and locations to find the best deal. Not to mention, their hostel reviews are genuine and honest – allowing you to suss out which are the real deal.
Compared to other tourist destinations, Indonesia has relatively cheap hostels even in places as popular as Lombok. We've given price indications on our favourites here but bear in mind that even a mid-budget hostel ($$) is only about $14-18 USD.
So now that I've sold you on the unlimited potential of a great hostel, let's check out my favourites!
Best Hostels in Lombok
While you're backpacking Indonesia, chances are you're going to be staying in hostels. With so many hostels in Lombok to choose from, let's narrow down your search so you're spending less time on your laptop and more time on the beach.
I've outlined what makes each of these hostels unique and added some pretty pictures for those who prefer window shopping. Enjoy!
Best Overall Hostel in Lombok – Pipes Hostel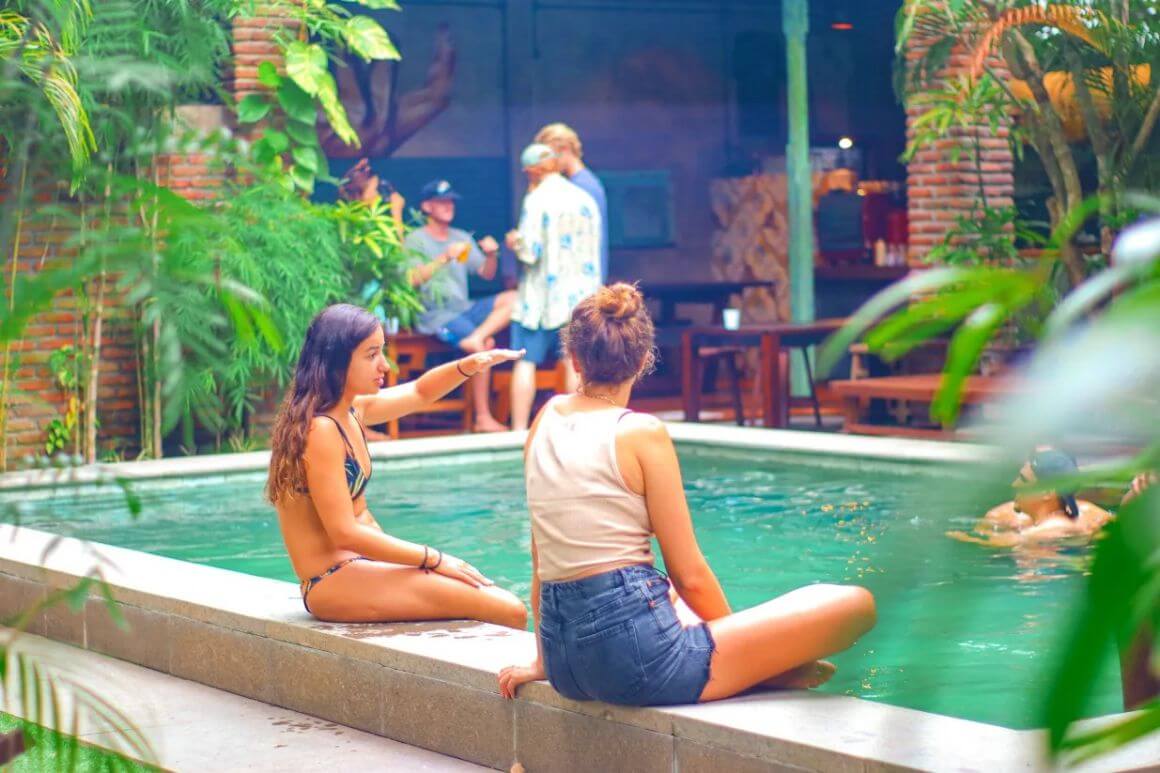 Social environment
Outstanding reviews
Pipes Hostel is without a doubt one of the best hostels in Lombok. As luck would have it, it is also one of our most affordable hostels in Lombok.
You get the best of both worlds at Pipes, located in the main city of Kuta Lombok while being surrounded by a tropical paradise. The hostel is the perfect vibe of social but not hectic, allowing you to meet new friends while still enjoying your beauty sleep.
For those looking for some entertainment, one of the unique experiences offered at Pipes is the skate park. Have a go on the board, or sit back with your cocktail and watch as people embarrass themselves. For those wanting a less dangerous hobby, there are a number of different events such as BBQ and movie nights.
There are plenty of spaces in the hostel to hang with mates or recharge your social battery. Enjoy reading your book by the pool, or find some shade under the fronds of the tropical palm trees.
Why you'll love this hostel
The skate bowl, swimming pool, and movie room
Quiet time after 9 pm
Communal kitchen
Pipes Hostel has a variety of different facilities to suit even budget backpackers. Choose a room with hot water and air conditioning to escape the humidity, or forfeit such luxuries and save big! While Pipes does not offer private rooms, the dormitories are all single beds, rather than bunk beds – meaning you don't have to perform crazy gymnastics to haul yourself to the top bunk.
The decor of the hostel is bright and lively, and the facilities are clean. Each bed also comes with a reading lamp and a power outlet so you won't have to fight for a charging spot. The cafe is open early until late, offering coffee and vegetarian/vegan meals for your daily dose of veggies.
When you're ready to explore the island, pick the brains of the friendly local staff on how to rent scooters or access the beach. Pipes Hostel is located on the periphery of Kuta, allowing you to be surrounded by the peacefulness of nature, while still in easy access to the beach via scooter. Particularly if you are a surfer, Pipes is a favourite for guests keen to shred the waves, and you'll have plenty of friends to hit the beach with!
Biggest Party Hostel in Lombok – Mad Monkey
$$$
Bevs and banter guaranteed
Jacuzzi and pool
Restaurant and Bar
Partial to a cheeky beer? Want to watch the sunrise with your new travel buddies? Go no further than the Mad Monkey. This hostel feels like it has been modelled off the Barbie Dreamhouse, with playful colours and Malibu vibes.
For those looking to meet some new people, DJs, happy hour, and free shots are a sure way to get the party started and ease those solo-traveller jitters. Nurse that mojito-induced headache from last night on the sun beds and beanbags or visit the restaurant and bar to cure those hangover cravings. When you're ready for a cool down, jump in the pool or marinate in the jacuzzi as you swap horror travel stories with your fellow backpackers.
Why you'll love this hostel:
Exciting nightly events
Close to the beach
A mix of private and dorm rooms
With a variety of dorm and private rooms to choose from, you can work easily with your budget (aka save more money for the bar #priorities). The rooms are brightly lit and well-ventilated, with sufficient space for your bags and lockers for security.
Mad Monkey is great for solo female travellers with the best female-only dorm rooms in Lombok. You can often find discounts on Hosteworld where the female dorms are cheaper than a regular dorm. (It is such a pet peeve of mine when female dorms are more expensive than their mixed dorm equivalent!)
Mad Monkey has plenty of organised events and services to keep you entertained, including pool parties and surf lessons. Conveniently, the beach is just down the road within easy walking distance of the hostel and great restaurants and bars. If you're not sure what to do with your time in Lombok, check out Mad Monkey's travel desk to find out what tours and experiences are available.
Lombok's hostels can't compete with the legendary parties Mad Monkey has hosted over the years. If you're keen to have some (un)memorable nights, this is the hostel for you!
Hostel with a Pool in Lombok – Botchan Hostel
Tropical paradise in a convenient location
Amazing banana pancakes
Botchan Hostel is a beautiful tropical property that feels more like a 5-star luxury resort than a budget hostel. Dive into the 15m swimming pool or enjoy the sunset from the balcony in your own private piece of jungle.
Botchan Hostel is incredibly hospitable, with friendly staff who are a great source of information on what to do in Lombok. The hostel's different rooms all centre around the pool and communal area, providing social space to hang out or meet new people. The lounge chairs by the pool also make it easy to tune out with your favourite book or podcast as you soak up that Indonesian sun.
Why you'll love this hostel:
Towels included
Social layout
Free water refills
Botchan Hostel is relatively small, creating an intimate and peaceful ambience for its inhabitants. You can choose between 2 dormitories or splash on one of the 5 beautiful garden villas.
There are self-catering facilities available, allowing you to organize your own meals, as well as free water refills, allowing you to save money and plastic. You also are provided with your own towel which I always consider as a huge tick when comparing hostels.
If you want to zip around town, you can hire scooters from reception. Or for those less confident on two wheels, you can also get one of the private shuttles organised by the hostel to Kuta's breathtaking beaches.
If you are coming from the airport, Botchan Hostel also offers transfers, saving you the stress of trying to organise your own transport. The last thing you want to be doing after a flight is trying to haggle with a taxi driver with your limited language skills!
As far as Lombok hostels go, this is a great option for those needing some R & R.
Best Hostel for Solo Travellers in Lombok – Begadang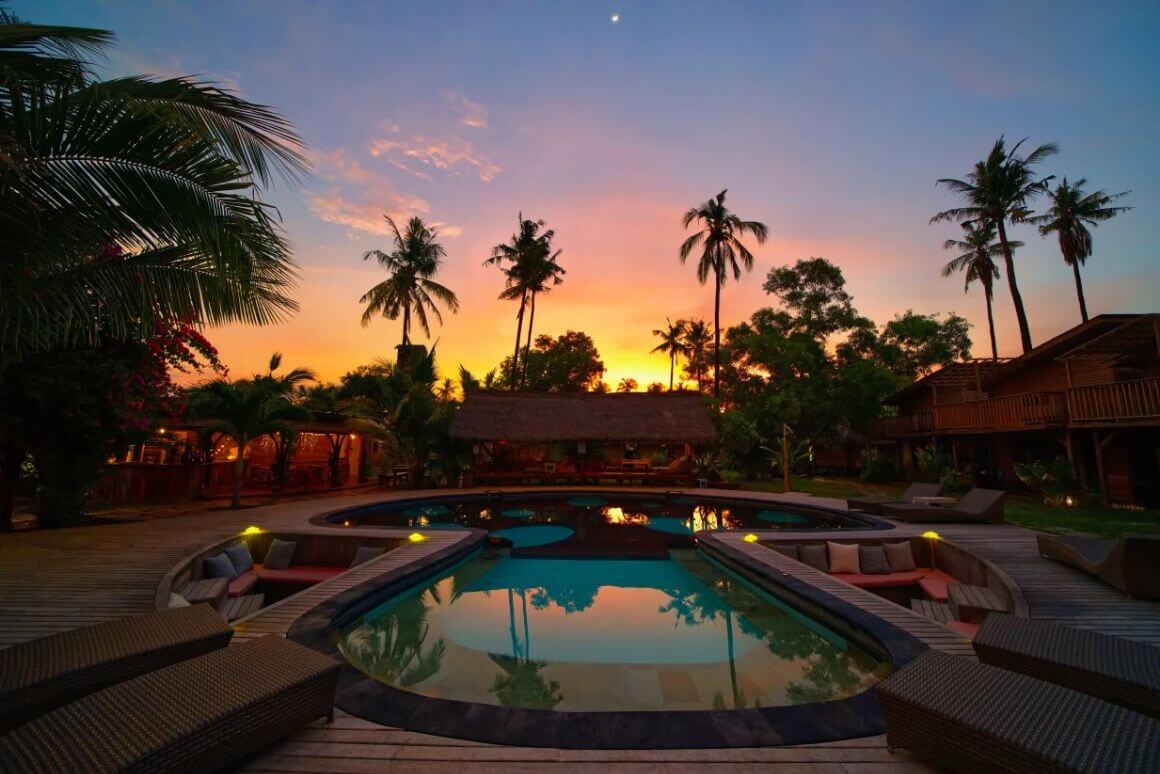 Right on the beach
In-house bar and restaurant
Yes, that is not your imagination – the pool is indeed in the shape of a mushroom. Why? Who knows.
What we do know is that this hostel is bloody photogenic. It looks more like a postcard than a hostel.
As shown in its abundance of positive reviews, Begadang Backpackers also has some awards to back up its success. The hostel took out the Hostelworld's award for 'Extraordinary Social Experience' in Asia (2021) in its ability to make everyone feel like family.
I am cheating a little here as the hostel is not technically in Lombok. Begadang Backpackers is on Gili Air, an island just off the coast of Lombok.
However, as these are two of the world's best tropical islands SO close together (via boat from Lombok) in my mind, it's eligible. After all, the hostel is the perfect oasis to relax and explore the tropical waters of Lombok.
The hostel also has everything you could need including a restaurant, bar, and board games. You'll be seriously debating whether you need to ever leave.
Why we think you'll love this hostel:
Variety of organised activities
Authentic bamboo cabins
Bicycle hire
Begadang Backpackers didn't get their 'Extraordinary Social Experience' rep for nothing. The hostel has a range of facilities and open spaces which make it easy for travellers to meet and hang out.
The TV at the bar often has the latest sports match going for those who can't bear the idea of missing a football match. There is also a games room and bean bags where guests can relax with a beer from the bar. In case that wasn't enough to keep you entertained, there is also table tennis, and volleyball available for those needing to value their worth over a ball game.
Explore the island with the bicycles available for rent from reception or video call your friends with the ultra-fast internet to make them jealous of your amazing hostel. There are also cooking facilities when you're wanting a home-cooked meal – with a minimart conveniently right down the road. When you are ready to hit the water, the beach is just a 2-minute walk from the hostel.
Epic Hostel for Digital Nomads in Lombok – Kaniu Lombok Hostel
Calm and relaxed vibes
Bar, cafe, and restaurant on site
Kaniu Lombok Hostel is an easy place to call home for those looking for somewhere to slow down from the whirlwind adventure that is travelling around Indonesia. The hostel takes pride in providing a social yet chill vibe, with both private and social spaces to choose from.
One of the unique selling points of Kaniu Lombok Hostel is its capsule-style beds. This means you get your own private cacoon for the price of a bunk bed!
Having your own private (albeit quite small) bedroom provides you with some well-needed personal space after overcrowded dorm experiences. The economy of these private accommodation options with the relaxed ambience of the hostel makes this one of the best hostels for digital nomads or people on longer stays in Lombok.
Why you'll love this hostel:
Late check-out (12pm)
Open tropical showers
Great breakfast
Kaniu Lombok Hostel is a tropical paradise that allows you to explore the outdoors, while also being in close proximity to the main town of Kuta. To get to Kuta, you can either take a shuttle bus, rent a moped, or walk for just 25 minutes. For those uninterested in leaving the pool altogether, the hostel's cafe and bar will keep you alive and fed.
Kaniu Lombok Hostel's tropical open showers make you feel like you're glamping rather than in a hostel, while the pool and bean bag area provide the perfect social space for those wanting to cool down. The hostel also provides you with towels, and a discounted breakfast is available for guests to enjoy every morning.
For those keen to save some money, you can cook your own food when you get sick of eating out. The hostel also offers a range of excursions and activities – allowing you to meet new people and explore more of the island.
Is This the Best Backpack EVER???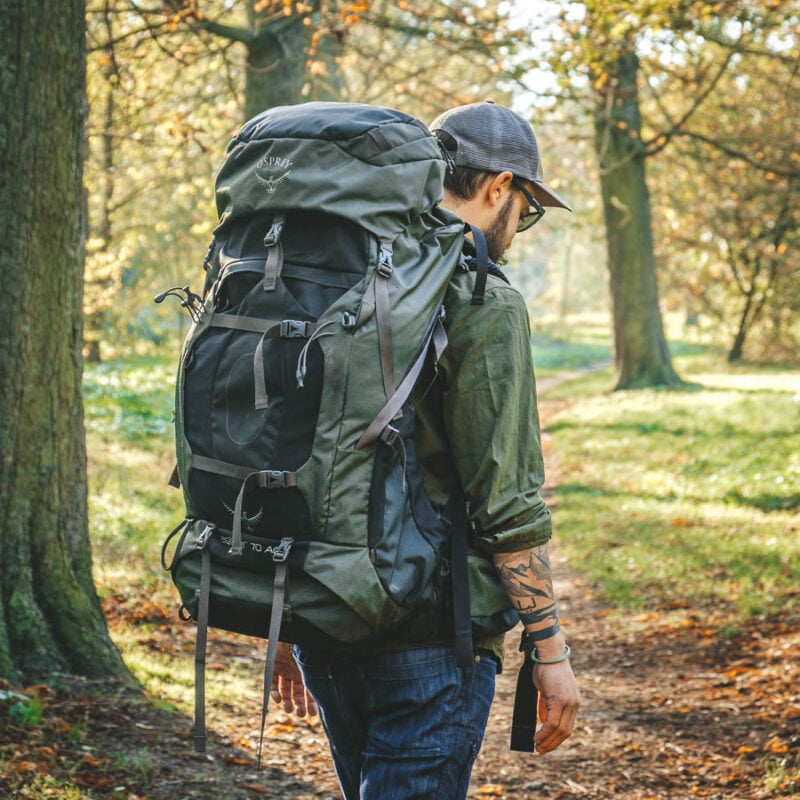 Other Hostels in Lombok
It was hard to narrow it down to just 5 of the best hostels in Lombok. So here are a few more honourable mentions.
$
Traditional Balinese-style house
Large outdoor communal areas and pool
Central location
Dewi Sri Guesthouse is in Lombok's capital of Mataram. This hostel has become a favourite for those looking to extend their visas due to its proximity to the immigration office. Motorcycle and transport hire can also be organised from the hostel if you are looking to explore more of Lombok.
There are a range of dorm and private rooms available, housed in a beautiful traditional Balinese-style house. This is also one of the best hostels for couples travelling together due to its spacious private rooms and chill atmosphere.
The rooms come with air conditioning and you can even try a Bak Mandi (a traditional Indonesian wash tub). This hostel provides an authentic local experience to its guests, ensuring all guests feel welcomed and a part of the family.
$$
Surf excursions and day trips
Relaxed atmosphere & social terrace area
Great location in Kuta
Want to learn how to make the perfect shukas? Keen to learn how to surf in Lombok with a group of like-minded individuals? Then LoTide Surf Camp Hostel in Lombok is for you.
Whether you are a beginner to the sport or a professional wave chaser this hostel will provide you with the knowledge, support, and services to help you hone your skills. Of course, this hostel is not exclusively for surfers; those simply wanting beach, sand, and a swim will also enjoy the numerous excursions organised by LoTide Surf Camp.
LoTide Surf Camp runs frequent day surfing and trips to a range of different beaches around the island. After a long day of surfing, contemplate life under a nice hot shower, relax with a drink from the bar, and hang out with your new friends at the pool. The hostel has towels included as well as self-catering facilities and good storage for your bags and valuables. As night descends, enjoy the social events and gatherings organised by the hostel, designed to make everyone feel at home.
$$
Pool villa vibes at hostel prices
Hospitable family-run business
Outdoor cinema
Located in the small town of Senggigi, Nipah Villas is a small family-run business that has continued to grow in both popularity and size, now encompassing 5 different-sized mixed dormitories. Nipah Villas is also one of the best hostels for private rooms, with private pool villas available for those wanting a little more privacy.
Relax in the covered seating area or sunbathe next to the pool, enjoying the slow pace of this simple and homely hostel. After a long day at the beach and exploring Lombok, grab your popcorn and zone out with a movie in the outdoor cinema, set up right next to the pool.
Nipah Villas is a great hostel for large groups, as there are a number of large private rooms (e.g. 5 beds with ensuite), meaning you can avoid sharing your space with randoms. There are also plenty of communal spaces and a restaurant to hang out and enjoy your time on one of the most beautiful islands in Indonesia.
Lombok Hostels FAQs
Let's get into some common Qs about the top hostels in Lombok.
Travel Safety Tips for Lombok
Before you go anywhere, prioritising safety is essential. That's why good travel insurance is always top of the list.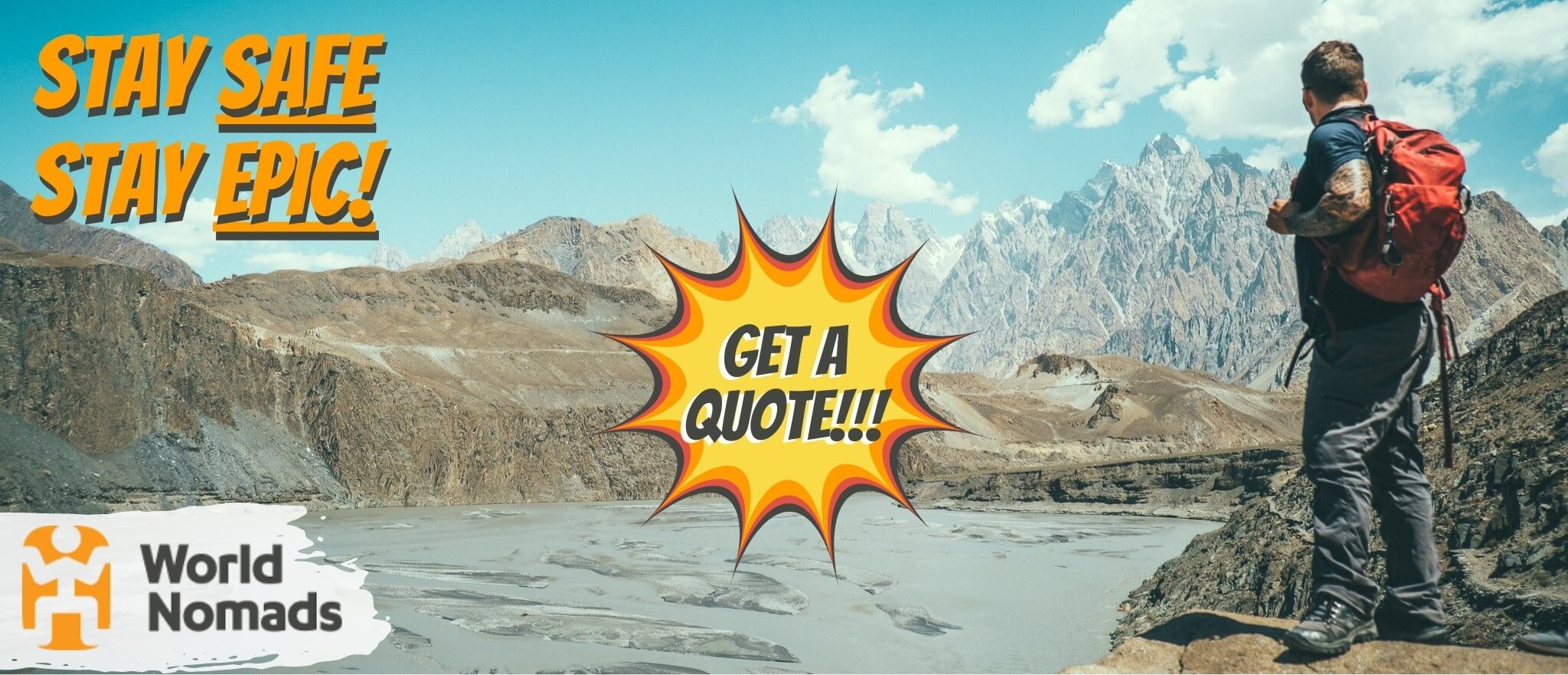 World Nomads' mission is to support and encourage travellers to explore their boundaries. They offer simple & flexible travel insurance, and safety advice to help you travel confidently.
They've been doing it since 2002 – protecting, connecting, and inspiring independent travellers just like you.
Get a quote below or read our in-depth review!
World Nomads provides travel insurance for travelers in over 100 countries. As an affiliate, we receive a fee when you get a quote from World Nomads using this link. We do not represent World Nomads. This is information only and not a recommendation to buy travel insurance.
Final Thoughts
Even as I hit my 30s I still refuse to get off the hostel bandwagon, particularly when visiting places like Lombok. Unless you have been marooned, I don't know anyone who spends their time on tropical islands alone.
Lombok is a place that bring out the best in people. The hostels in Lombok aim to maximise that, so you leave with happy, happy memories.
Amazing hostels like Pipes provide the perfect home away from home, allowing you to become more involved with the local hospitality and find like-minded travellers who can stay with you for life.
Of course, there are always horror stories and it is important to do your research before choosing your perfect Lombok hostel. Needless to say, anyone who has a bad word to say about a hostel clearly hasn't used our Broke Backpacker recommendations before!
---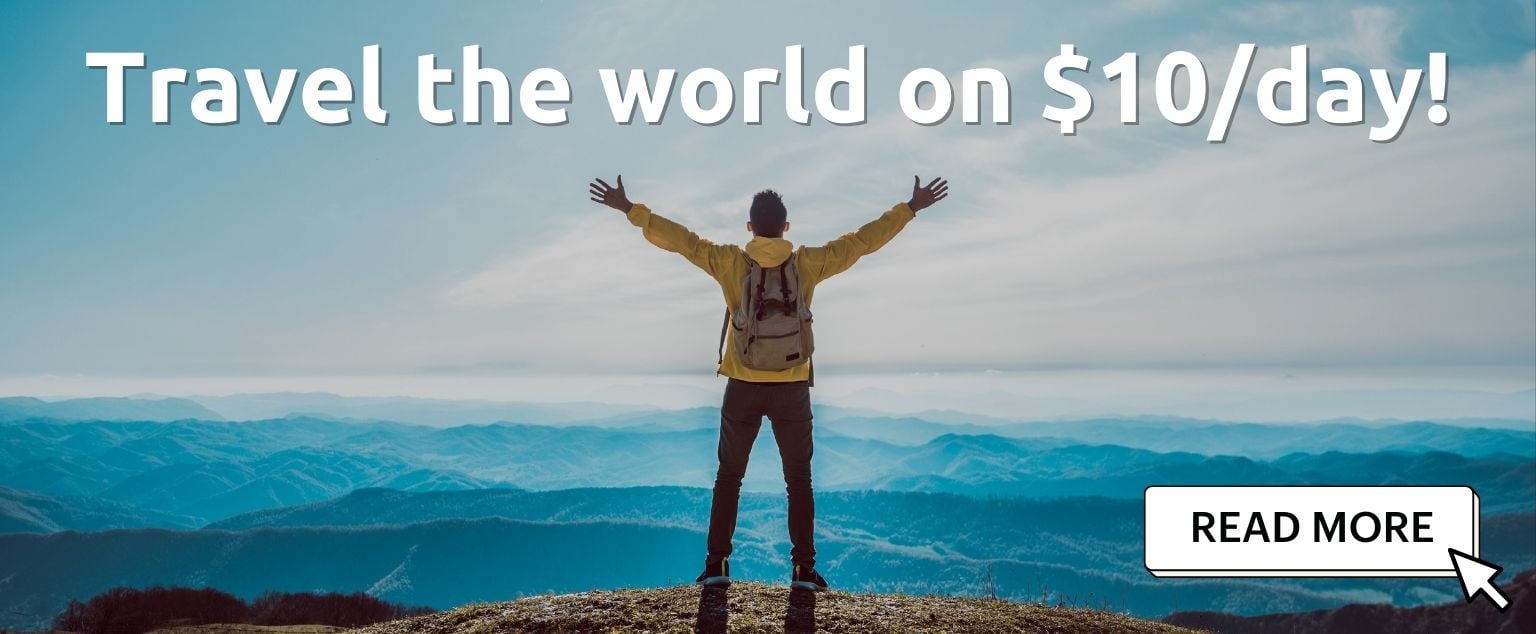 And for transparency's sake, please know that some of the links in our content are affiliate links. That means that if you book your accommodation, buy your gear, or sort your insurance through our link, we earn a small commission (at no extra cost to you). That said, we only link to the gear we trust and never recommend services we don't believe are up to scratch. Again, thank you!