The state capital of Massachusetts, Boston is one of the USA's most historically significant cities. The largest city in the New England region, it is also famous for its stunning autumn foliage. Boston boasts a wealth of activities and attractions, including plentiful museums, diverse neighbourhoods, historical hotspots, diverse sporting events, and a thriving nightlife and live music scene.
Boston is often overshadowed by other, arguably more famous, US cities, with many people unaware of just how much variety Boston actually offers to visitors.
We're here to show you just why you should add Boston to your US travel plans! We've put together a list of the best places to visit in Boston to inspire you to pay a visit.
Warning: after reading all these terrific places to visit in Boston you're sure to be eager to book your flights!
Need a place quick? Here's the best neighbourhood in Boston:
BEST AREA IN BOSTON
South End
Downtown is far and away the most iconic neighbourhoods in Boston. It is home to a number of historic sites and cultural gems, including Boston Common and Boston Public Gardens.
Places to visit:
Explore the Freedom Trail, a four-kilometre path through Downtown Boston that passes 16 historically significant places.
Pack a picnic and enjoy a relaxing day in lush and expansive Boston Public Garden.
Shop for deals at Haymarket, Boston's oldest outdoor market.
After those useful tips, it's time to discover the best places to visit in Boston!
These are the BEST Places to Visit in Boston!
Before we take a tour through the very best that Boston has to offer, you should get yourself set up with accommodation in one of Boston's unique neighbourhoods Be sure to check out where to stay in Boston and get the full low-down on all the best areas!

Unlock Our GREATEST Travel Secrets!
Sign up for our newsletter and get the best travel tips delivered right to your inbox.
#1 – Freedom Trail – Possibly one of the most important places to visit in Boston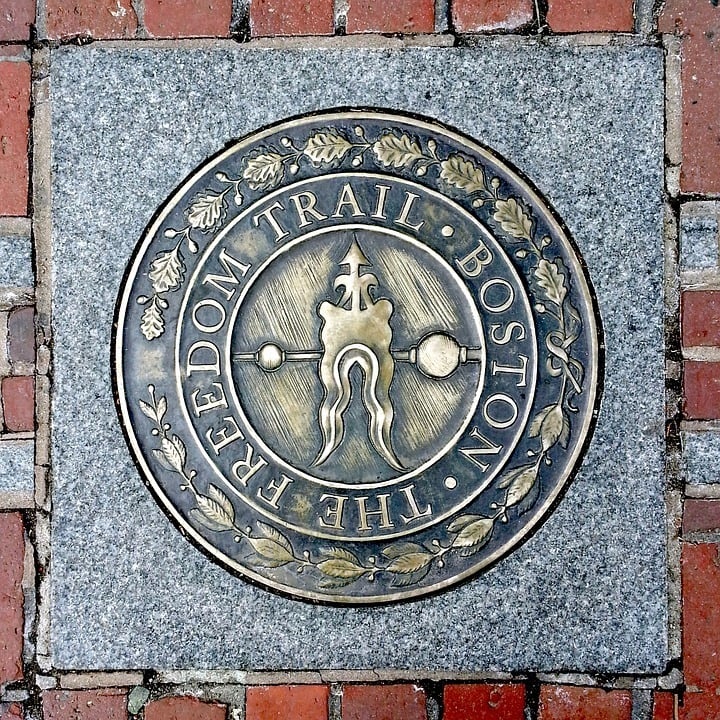 Visit Boston's most historically significant sites
Well-marked self-guided walking tour
Many places of interest are free to enter
Good explanations along the route
Why it's awesome: Boston is an integral stop on any East Coast trip on account of it's vital role in American history. Easy to follow and well signposted, Boston's Freedom Trail stretches for around four kilometres (2.5 miles) and takes in 16 landmarks in Boston that are not only of local historical importance but are also significant to the USA's history and development. Marked with brick, there are information boards along the route to help people understand more about the past. The sites along the trail include former homes and meeting places, churches, graveyards, monuments, and the scene of the Boston Massacre. Attracting many visitors every year, it's one of the top places to visit in Boston. As an added bonus, many of the points of interest along the trail are free to visit.
What to do there: Follow the Freedom Trail and learn more about the nation's history. From north to south, the first point is Boston Common. This is the oldest park in the USA and was originally owned by the first European settler in Boston. It was later used as a camp for British soldiers before the American Revolutionary War, served as a place of execution (including being the spot where the Boston martyrs were executed), and it has been the site of protests, demonstrations, and diverse events over the years. Today, it is a pleasant public park. At the side of the Boston Common you can also visit the Central Burying Ground, which counts among its graves that of Samuel Sprague, a man who was part of the Boston Tea Party and who fought in the Revolutionary War.
The next stop is the handsome Massachusetts State House, a beautiful example of Federal architecture and the state capitol. Visit the 1809 Park Street Church and stop by the Granary Burial Ground; founded in 1660 it is the city's third-oldest graveyard and it is where a number of notable people are buried, including the five victims of the Boston Massacre, Paul Revere, three people who signed the Declaration of Independence, and several patriots from the Revolutionary War period.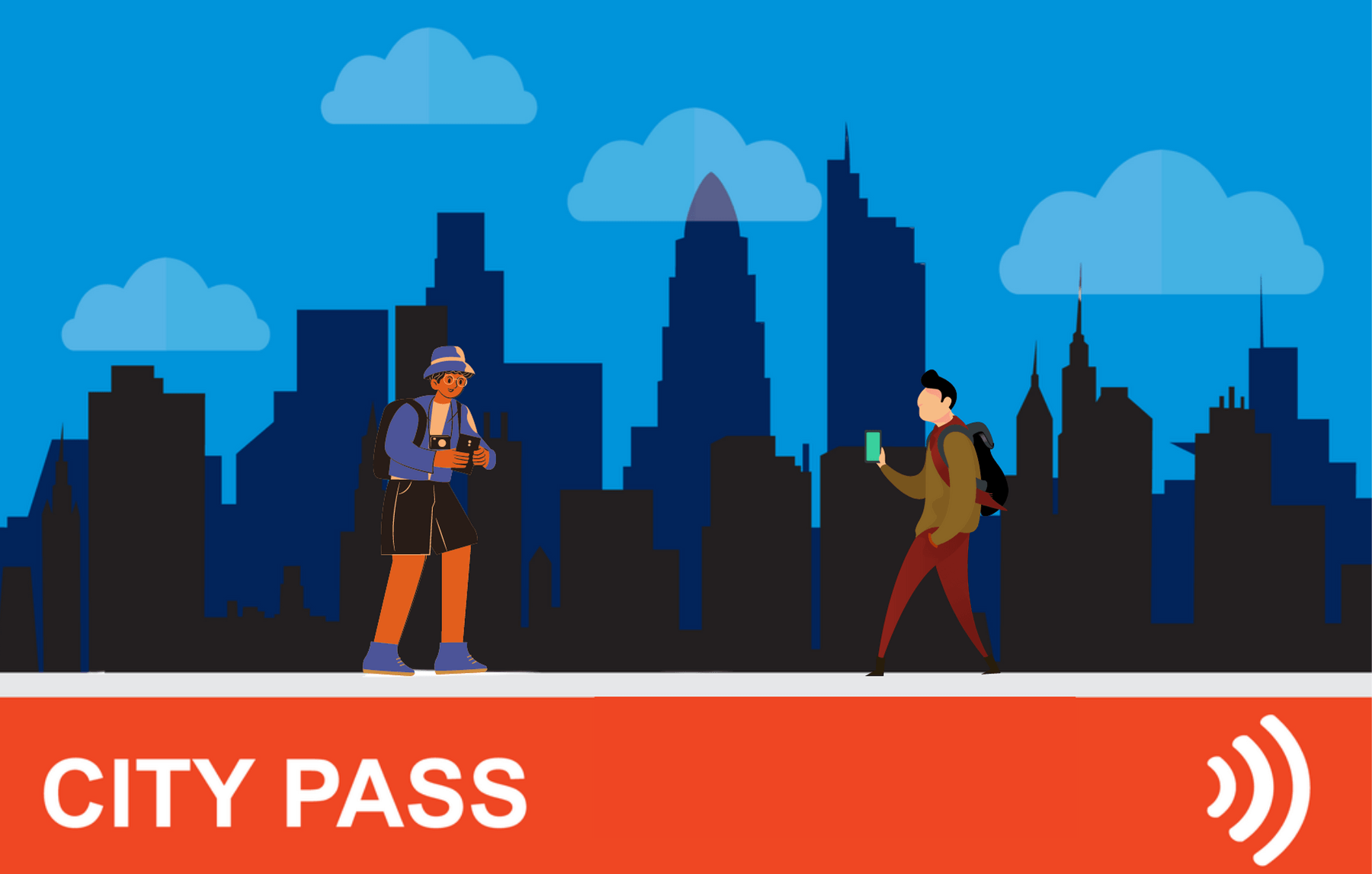 Travelling to Boston? Then plan yo' trip the smart way!
With a Boston City Pass, you can experience the best of Boston at the CHEAPEST prices. Discounts, attractions, tickets, and even public transport are all standards in any good city pass – be sure invest now and save them $$$ when you arrive!
Buy Your Pass NOW!
Next, step into the King's Chapel, established in 1686 (though the present building was constructed in 1754) as the first Anglican church in Boston. Call into King's Chapel Burying Ground, which is Boston's oldest burial ground, see the large statue of Benjamin Franklin, and note the 1635 Boston Latin School, which is the oldest school in America. Snap a picture of the Old Corner Bookstore (built in 1718), visit the Old South Meeting House, which is where the Boston Tea Party was organised, and stop by the attractive Old State House, which was built in 1713 and is one of the oldest buildings in the USA.
Pause for a moment at the site of the Boston Massacre, one of the most monumental events that swung public opinion against the British and eventually led to the American Revolution. Soak up history at Faneuil Hall, a place where many moving speeches were made in favour of American independence. Visit Paul Revere House, built around 1680 and the former home of Paul Revere, an American patriot who played a significant role in the American Revolution.
See the 1723 Old North Church, visit the historic Copp's Hill Burying Ground, and explore the museum that contains the old naval ship the USS Constitution (AKA Old Ironsides), a mighty vessel that defeated several British warships in the War of 1812. Lastly, pay your respects at the Bunker Hill Monument, a sombre monument created to remember the Battle of Bunker Hill, one of the first major battles of the American Revolutionary War.
#2 – Castle Island – One of Boston's coolest historical sites!
Home to one of Boston's oldest forts
Nice swimming beaches
Kids' play areas
Great views
Why it's awesome: A peninsular next to Boston Harbour, Castle Island is connected to the mainland with a narrow piece of land. A fortress has stood at the 22-acre (8.9 hectare) site since 1634 and it's one of the oldest fortresses in what was British-controlled America. The current fort, Fort Independence, dates back to the mid-1800s, having seen much military action and having been destroyed previously.
Today it is a popular Boston landmark and a great place to learn more about the city's history. There are various activities to enjoy, including beaches, monuments, and play areas, as well as visiting the old fortress.
What to do there: Visit the imposing granite Fort Independence and soak up the sense of history. You can also join a free tour on Saturday and Sunday afternoons. Enjoy the excellent views of Boston Harbour and watch planes landing at and taking off from the nearby airport. Sunbathe and swim at Carson Beach and follow the paved loop around the beach.
If you want to be more active, strap on your roller blades and skate around the island! Join a harbour cruise, relax in pretty parks, take kids to the play areas, and call into one of the snack bars for refreshments. Don't miss stopping to see the WWII Memorial and the monument to David Kay, a famous shipbuilder.
#3 – Quincy Market – A must-see for foodies!
Historic market
Many food options
Good shopping opportunities
Lively atmosphere
Why it's awesome: The two-storey Quincy Market was built in the 1820s and is a National Historic Landmark. It was one of the biggest marketplaces to have been built in the USA during the early 1800s and it was established to meet the shopping needs of the growing city. The building was constructed using granite and red bricks, and parts of the exterior are rather Roman-like in appearance. It was primarily a place of trade for fresh produce and other food items, with stalls both indoors and outside, though today visitors will find a huge selection of other goods for sale at the market as well as places to sit and enjoy a tasty meal. If you have extra time, you might consider a food tour of Boston as an extra treat!
What to do there: Admire the building from the outside, noting the Doric columns and triangular details towards the east and west. Enter the market and browse the diverse stores and stalls; with around 100 retailers to choose from there's bound to be plenty to catch your eye! You'll find well-known brands as well as local goods that can be difficult to find in other places. The carts outside the main building are nostalgic, reminiscent of times gone by.
Operated by local entrepreneurs, many have artisan goods and crafts. Quincy Market is also one of the top places to eat in Boston; stroll along the lively colonnades where you'll find some 35 eateries, or stop into one of the market's restaurants. Dining outlets serve a range of cuisine, but for a local experience, you should definitely try some typical Bostonian fare. Sink your teeth into clam chowder, lobster rolls, baked beans with brown bread, succulent seafood, and the sweet Boston cream pie.
#4 – Samuel Adams Brewery – Cool place to see in Boston with friends!
Flagship brand of Boston Beer Company
Affordable tours
Must-visit for beer lovers
Seasonal beers
Why it's awesome: Samuel Adams Brewery is the smallest brewery of the Boston Beer Company, but it is the only that has public tours. It is also used as a testing site for new products. There are various tours to choose between and they are very reasonably priced, meaning that a visit isn't going to break the bank. Visitors can learn more about the brewing process and the brand's history, seeing first-hand the different stages that go into making a quality beer. The brewery is easy to reach by public transport too, meaning no worries if you plan to have a few scoops.
What to do there: Wanna get loaded during your Boston Itinerary? Yeah me too! Join the one-hour Classic Tour (free, with a suggested donation of 2 USD) to discover more about the beer-making process and see the equipment used to create tasty brews. You will also have the chance to sample three delicious beers and will get a souvenir glass to take home with you as a keepsake. Alternatively, other tours include the Morning Mash-In Tour, Beyond the Brewhouse Tour, and The Bierkeller: Samuel Adams Barrel Aged Experience. (Reservations are recommended for most tours.) At the end of your chosen tour, you can relax in the beer garden and enjoy even more tasty beers.
#5 – Boston Public Garden – One of the most romantic places to visit in Boston!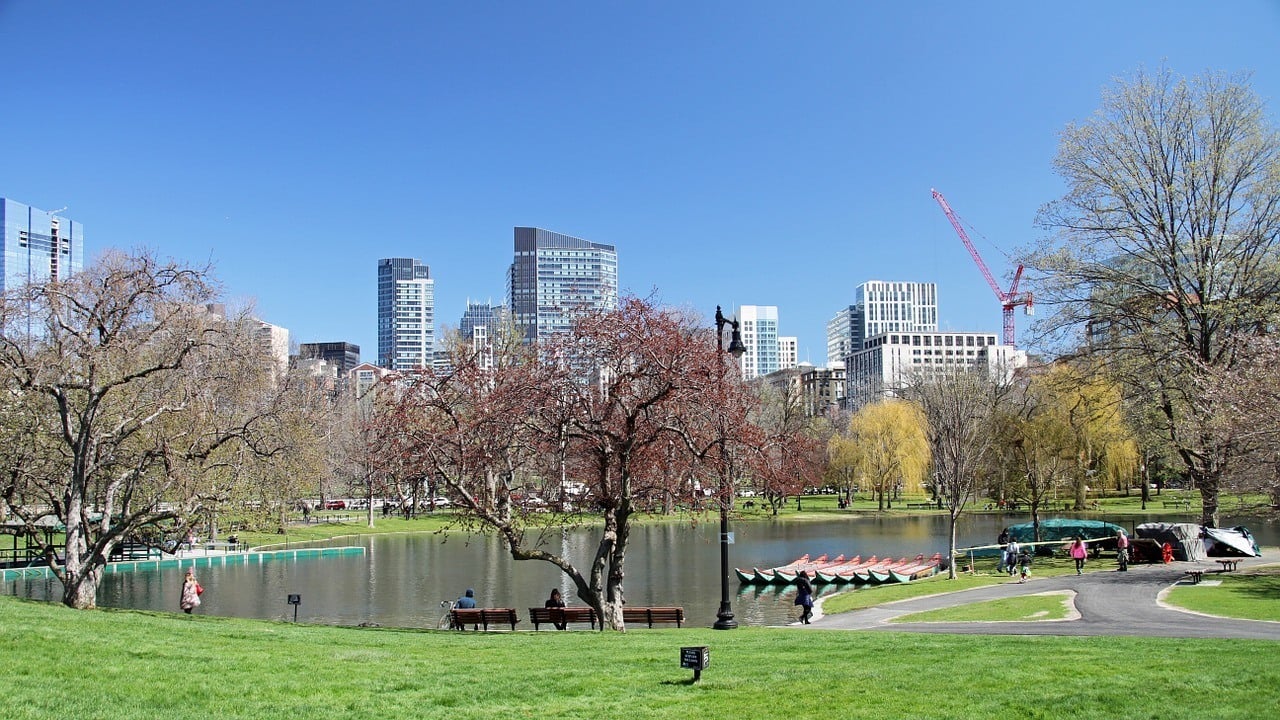 America's first botanical garden
Many plants and flowers
Large pond with swan-boat rides
Lots of interesting statues
Why it's awesome: Boston Public Gardens can be found next to Boston Common. The large park was America's first botanical garden. The area was mudflats until the early 19th century and was then used a ropewalk before eventually becoming a park in 1837. A wide-open space, it has a number of beautiful plants and flowers arranged in pretty displays, pathways, a pond, and various fountains and monuments. In the winter months, a pond is used for ice skating. The park has been a popular place with lovers for many years and is one of Bostons best weekend spots.
What to do there: Follow the straight footpath between the park's two entrances, crossing the suspension bridge over the pond as you do, and explore the winding trails that meander through the rest of the park's expanse. Lay a blanket on the grass to sit and relax in the sun, and perhaps pack a picnic for a charming al fresco lunch with your love. There's lots of space for kids to run and play if visiting with the family. Take a ride on the delightful swan boats, feed the ducks, and skate on the pond in winter. See the statues that are spread around the park, including Triton Babies Fountain, The Ether Monument, Bagheera (showing the panther from Jungle Book), and a large George Washington statue.
#6 – Franklin Park Zoo – Certainly one of the most exotic places to see in Boston!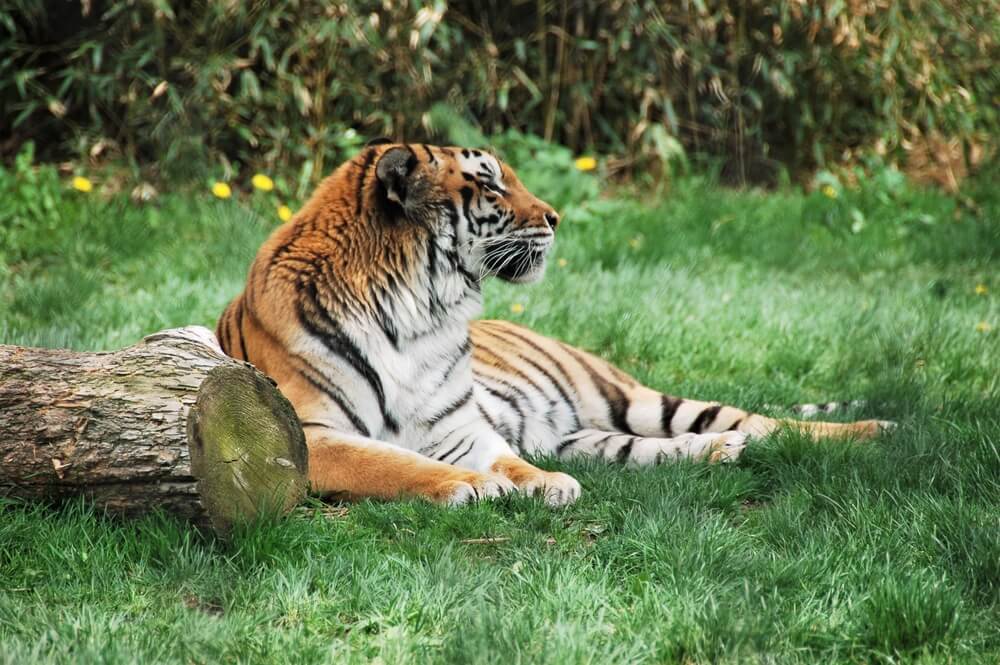 Located in Boston's biggest park
Home to many creatures from around the globe
Family-friendly attraction
Cool educational and discovery app
Why it's awesome: Covering 72 acres (29 hectares), Franklin Park Zoo is one of the best attractions in Boston for families. Open since 1912, the large zoo is home to around 220 species of animals from diverse parts of the planet. The zoo is split into different zones, including the Kalahari Kingdom, the Tropical Forest, the Outback Forest, Bird's World, and the Serengeti Crossing.
There's a special area for younger visitors where kids can get up close and personal with an assortment of smaller creatures. There are several places to eat and drink in the zoo as well as plentiful picnic areas.
What to do there: Download the fun and free Agents of Discovery app to lead you on a journey of discovery around the zoo, solving clues and learning more about different species as you go. See a huge selection of interesting animals, including hippos, gorillas, lemurs, vultures, and crocodiles in the Tropical Forest, and kangaroos, kiwis, and emus at the Outback Trail.
The African-themed Kalahari Kingdom has many creatures from Africa, including lions, camels, tortoises, and birds. Stand as butterflies flit all around you in Butterfly Landing and meet various animals in Nature's Neighbourhood and Franklin's Farm. The play area is perfect for kids who want to let off steam.
#7 – MIT Museum – An awesome place to visit in Boston for half a day!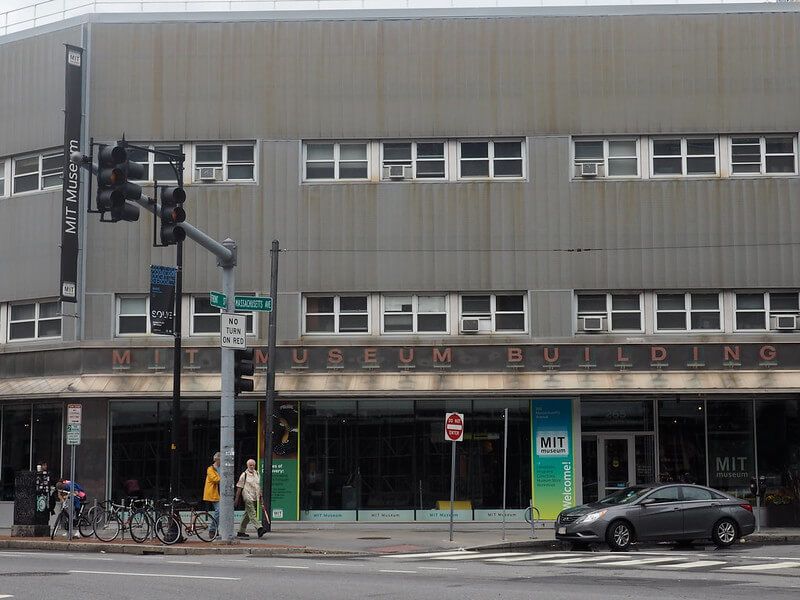 Fascinating technological exhibits
World-leader in technological research
Permanent and temporary displays
Workshops and tours
Why it's awesome: Located at the renowned Massachusetts Institute of Technology, the world-famous MIT Museum was established in 1971. A fantastic Boston must-do for anyone interested in technology and science, the museum's collections include technology-themed artworks, robotics, holograms, rare books, photography, artificial intelligence, and more. Along with the permanent displays, visitors can also enjoy a variety of ever-changing temporary exhibitions too. A variety of programs and workshops take visitors further into the mind-boggling world of technology.
What to do there: Marvel at Arthur Ganson's large collection of kinetic art, one of the most popular exhibitions in the museum, be wowed by the huge collection of holograms (the biggest such collection in the world), and see humorous prank pieces created by students at MIT. There is also a wide selection of innovative works made by students at the prestigious educational institution.
See a large collection of other items from the museum's some one million objects, including technical drawings, old and rare books, films, archived materials, and more. Take a self-guided tour to enhance your knowledge and understanding.
#8 – Newbury Street – A great place in Boston if you love to shop!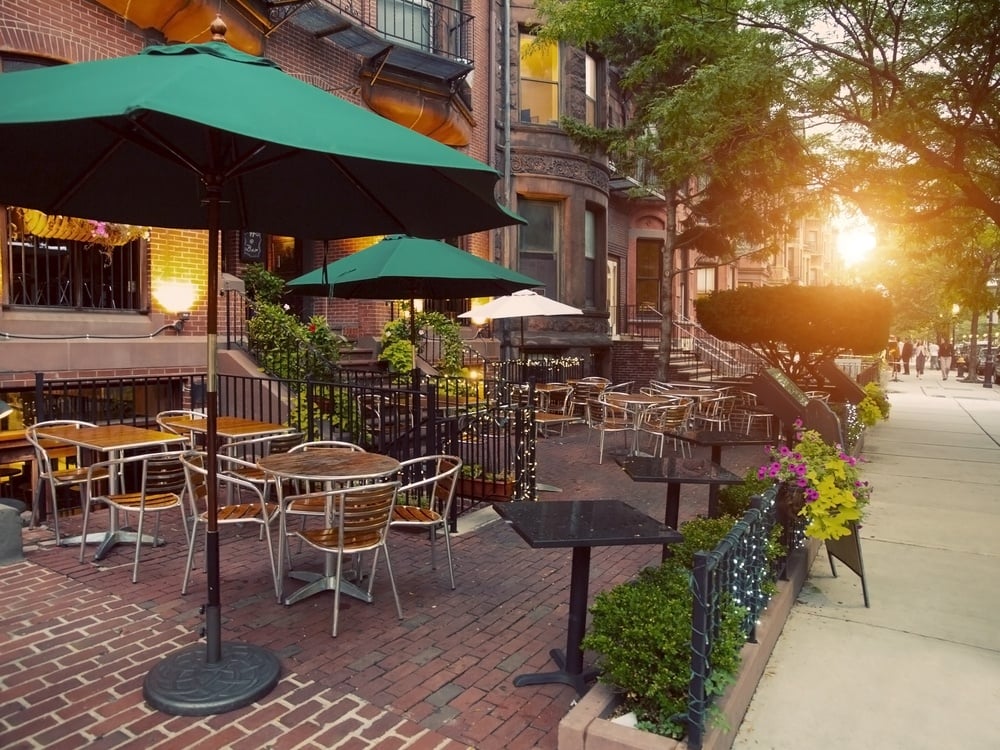 Boston's main retail area
Eight blocks filled with diverse stores and establishments
Plenty of places to stop for refreshments
Historic architecture
Why it's awesome: Newbury Street is one of the best places to visit in Boston for excellent retail therapy. The long road is lined with historic brownstone architecture from the 19th century and it's one of the oldest streets in Boston. During the 1970s the area underwent a transformation, emerging as one of Boston's trendiest shopping streets.
Today there are many high-end stores, luxury boutiques, hip outlets, and independent retailers, along with many cool pop-up stores. There are many places to eat and drink, with a good selection of restaurants and cafes, and Newbury Street also has a great choice of art galleries to browse in.
What to do there: Wander along the historic street and look at the old buildings. Buildings of note include the French beaux-arts-style 234 Berkeley Street, Back Bay's first building of the 1860 Emmanuel Church, the Taj Hotel (formerly the Ritz-Carlton), and the Romanesque revival gem at 181 Newbury Street. Browse and buy in the huge array of stores, with both famous brands, well-known chains, and unique one-off establishments.
Take a peek in Boston Public Library and the diverse art galleries along Newbury Street, wander through the quaint Copley Square (surrounded by handsome churches and with a fountain in the middle), and enjoy the atmospheric bars in the evening time.
Back Bay is home to some of Bostons best Airbnb's. why not stay in the area and shop till you drop!
#9 – Corey Hill Park – One of the most underrated places to see in Boston
Lesser-visited park
Amazing views
Children's play areas
Dog-friendly areas
Why it's awesome: The pleasant hilltop Corey Hill Park covers a little over four acres (1.6 hectares). Named after a local settlor, the park dates back to the 1800s. Located some 79 metres (260 feet) above sea level, the park provides terrific views over Boston. A street runs through the park, splitting it into two sections.
Sturdy trees line the park's boundaries. Visitors will find a large grassy lawn, a play area, statues, walking trails, and plenty of seating both in the sun and in the shade. Attracting fewer visitors than other parks in Boston it's a nice place to get away from the crowds.
What to do there: Walk along the quiet pathways that wind through the park and enjoy being outdoors in a pretty and peaceful environment. The large lawn is ideal for ball games, picnics, and sunbathing, while kids are sure to love the play area in the park's southern section. See the sundial, dedicated to a former town treasurer. Take a seat on one of the benches or at a picnic table and enjoy the great views of the Boston skyline. If visiting with your canine friends the dog park is perfect.
Is This the Best Daypack EVER???
#10 – New England Aquarium – Awesome place to visit in Boston with kids!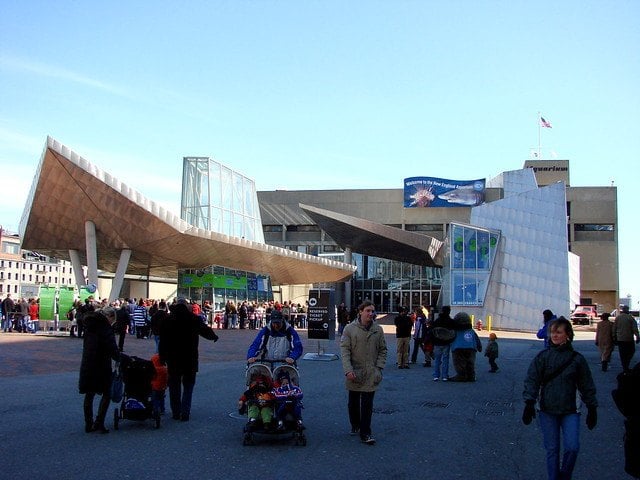 Huge tank filled with aquatic life and with viewing from all levels
IMAX theatre
Whale-watching opportunities
Hands-on activities
Why it's awesome: Open since 1969, New England Aquarium is one of the best places in Boston for a family day out. Old and young alike are sure to love seeing the huge assortment of aquatic life housed in the huge aquarium. The main tank was the biggest round ocean tank across the globe when it first opened.
Resembling a Caribbean coral reef, the Giant Ocean Tank contains sharks, rays, eels, sea turtles, and many species of smaller fish. There are viewing points at all levels. Various other displays showcase even more creatures and there's a cool touch pool area, shows and demonstrations, and an IMAX theatre.
What to do there: Observe playful Californian sea lions and fur seals at the open-air Marine Mammal Centre, watch three different species of cute penguins, and visit the Olympic Coast exhibit to see the habitats and creatures that are found at the Olympic Coast National Marine Sanctuary. You'll see things like kelp, sea stars, anemones, various fish, crabs, and sea cucumbers.
Come face to face with some of the ocean's most feared creatures at the four-storey Giant Ocean Tank and feel the textures of different creatures at the touch tanks. Be dazzled at the gigantic screen at the IMAX theatre, learn more about ocean life at various presentations and shows, and watch as animals are fed. If you visit between April and October you can also join a fabulous whale-spotting trip, arranged in conjunction with Boston Harbor Cruises.
#11 – Observation Deck at Independence Wharf – A perfect place to visit in Boston if you are on a budget!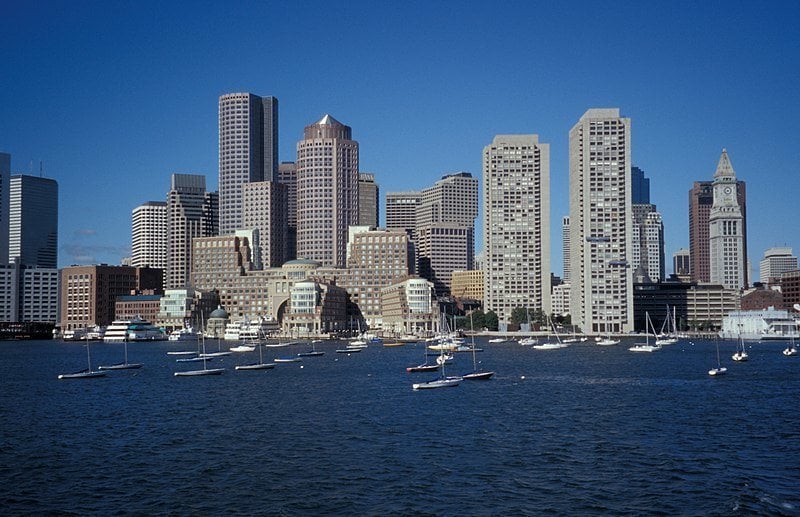 Free attraction
Amazing vistas
Located in a historic building
Inside and outside viewing areas
Why it's awesome: Contained with an otherwise unremarkable former warehouse building at Independence Wharf, the Observation Deck is a great place to soak up great views of the city without needing to part with a single cent. It might not be the city's tallest building, standing at 14 storeys tall, but visitors can still spot many of the major landmarks in Boston. There are both indoor and outdoor viewing areas, making it a great all-weather attraction. Binoculars are available to enhance the views.
What to do there: Take a walk around Independence Wharf and see the old warehouse buildings that were once a veritable hive of activity. Read the plaque on the side of the building that tells you more about the history and significance of the old warehouse before riding the elevators up to the 14th-floor viewing areas. At the top you can enjoy terrific views across Boston, seeing places like Boston Harbor, Moakley Courthouse, Logan Airport, Rose Kennedy Greenway, and Boston Children's Museum. Don't forget to take ID with you—you'll need it to sign in.
#12 – Trinity Church – A great place to see in Boston if you love architecture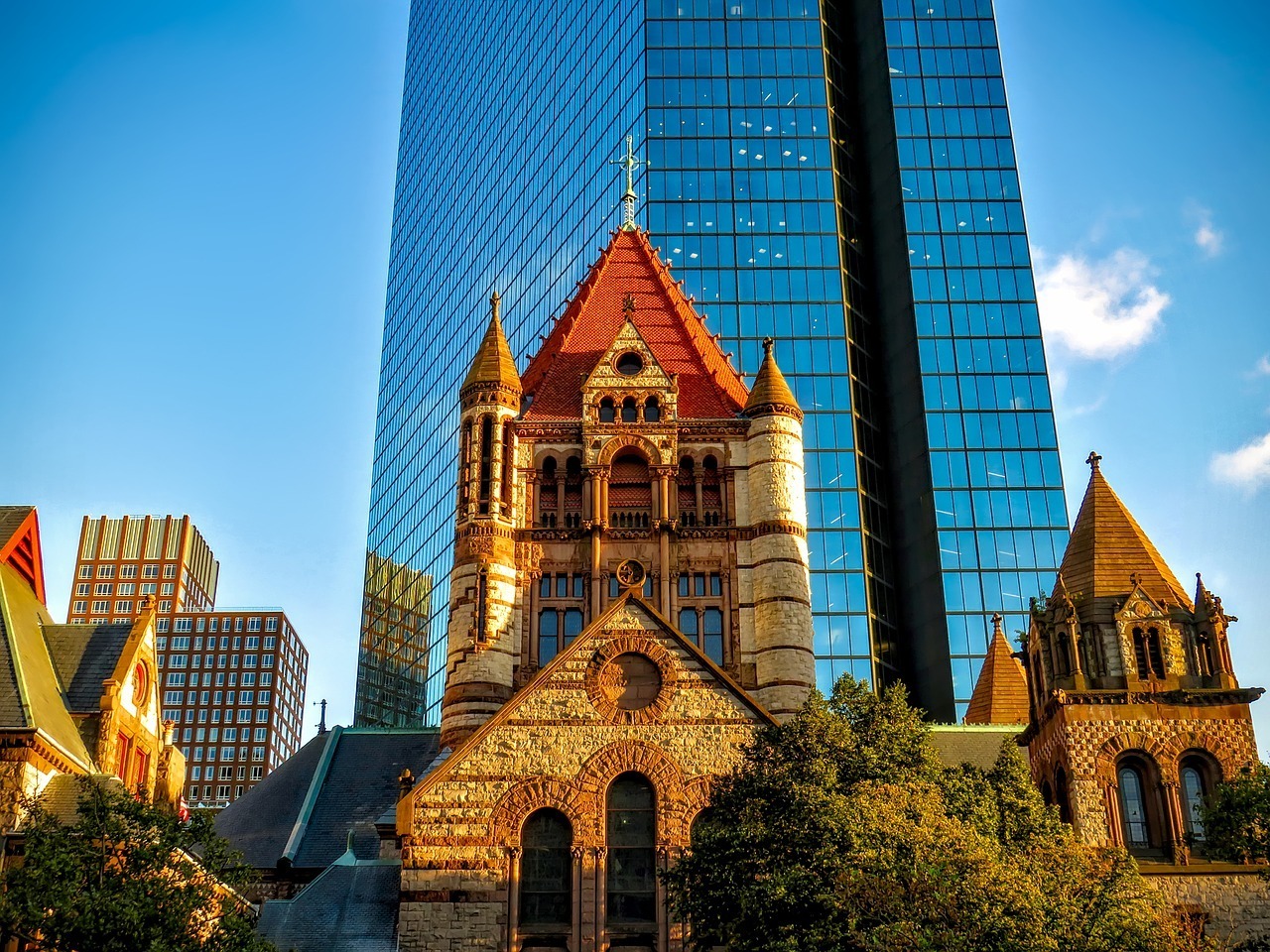 Striking façade and interiors
Calm and spiritual air
Active place of worship
Long history
Why it's awesome: Boston's Trinity Church is both a major place of Christian worship and one of the finest religious landmarks in Boston. Located in Back Bay, the handsome church was built in the 1870s to replace an older church that was destroyed by fire. (The congregation's history dates back to the 1700s.) A leading piece of architecture, it popularised a type of architecture now known as Richardsonian Romanesque, which was later emulated in many buildings around the USA.
The anti-slam heavy doors were also innovative for the time. The insides and exterior are attractive and the church is filled with stunning religious art. The atmosphere is tranquil and it remains an active place of worship today. Furthermore, it is listed as a National Historic Landmark.
What to do there: Admire the eye-catching building from the outside, complete with its towers, turrets, statues, arches, and columns. Step through the sturdy doors and marvel at the stunning interiors. Designed like a Greek cross, the church features beautiful murals, all created by American artists. The rich colours and details are impressive. You can also admire the beautiful windows, fine organs, and interesting sculptures. If you are lucky you may hear the church's choirs performing.
Small Pack Problems? 😉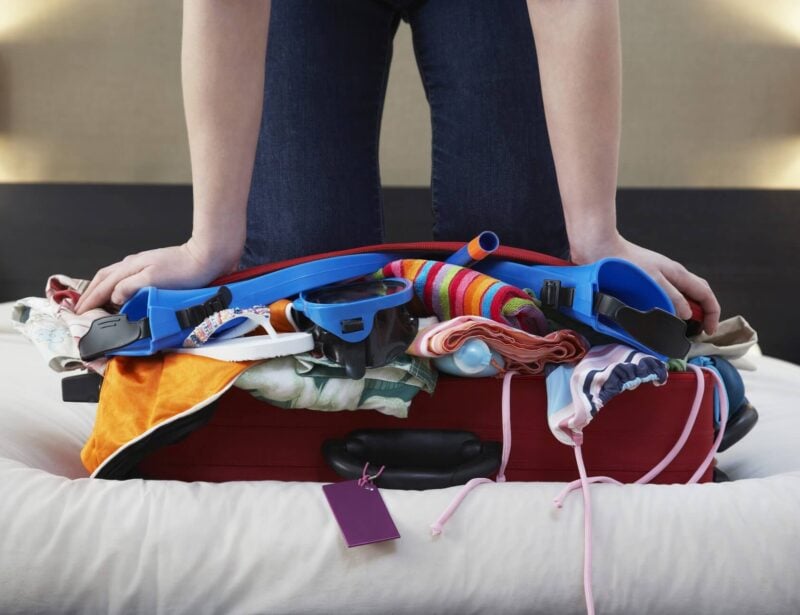 My missus travels with all her clothes in ziplock bags: don't be like my missus. UP YOUR PACKING GAME!
Packing cubes for the globetrotters and compression sacks for the real adventurers – these babies are a traveller's best kept secret. They organise yo' packing and minimise its volume too so you can pack MORE.
Or, y'know… you can stick to ziplock bags.
View Our Fave Cubes
Or Check Out the Sacks!
#13 – Museum of Bad Art – Quite the quirky place in Boston!
Privately owned art museum
Showcases works that may otherwise never be seen
Unusual attraction in Boston
One of the only museums of its kind in the world
Why it's awesome: With a tagline that reads "art too bad to be ignored", the Museum of Bad Art (MOBA) displays pieces that would probably never see the light of day elsewhere. A Boston must see for any art fans or lovers of the obscure and bizarre, the museum displays a wide selection of artworks that are less than visually appealing! There are those that show lack of skill, those that display a shortage of creativity, and those that make visitors wonder just what the artists was actually thinking when they decided to put brush to canvas. The Museum of Bad Art, founded in 1994, is definitely one of the most unusual things to do in Boston and it's sure to stimulate many a conversation.
What to do there: Do as the founders say the museum seeks to do—"celebrate an artist's right to fail, gloriously"! See the unusual, hideous, and poor pieces on display, and don't miss seeing the artwork that ignited the idea for such a museum—Lucy in the Field with Flowers (artist unknown). The oil painting was recovered from a rubbish bin! Wonder as you gaze upon pieces that are meant to resemble famous people, those that seek to praise religion, badly painted nudes, landscapes that have gone wrong, sports scenes, unusual animals, and abstracts that are too much for words.
#14 – Forest Hills Cemetery – A nice quiet place to see in Boston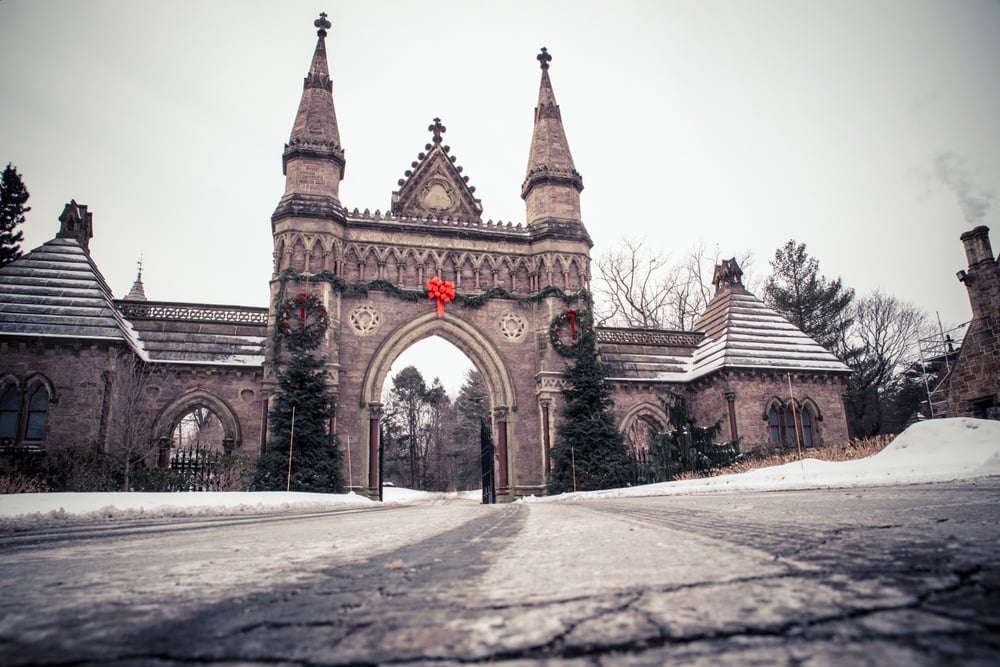 Dates back to the Victorian period
Peaceful and quiet burial ground
Site of several famous graves
Mini village
Why it's awesome: There are many historic graveyards in Boston, but Forest Hills Cemetery attracts fewer visitors than other sites. It is, nonetheless, a great place to add to your Boston itinerary, thanks to its beautiful funerary architecture, peaceful atmosphere, scenic lake, nature, and unusual miniature village.
Dating back to the Victorian era, the cemetery was established in the mid-1800s. Designed to replicate a park setting, the idea was to give people a tranquil and pretty place to lay their loved ones to rest. Today the burial ground displays a great balance between natural and man-made beauty. It is listed on the National Register of Historic Places, the
What to do there: Stroll through the atmospheric cemetery and hear whispers from the past as you gaze upon the memorials and monuments to honour those who have passed away. There are a number of graves of famous figures within the cemetery, including suffragette Lucy Stone, poet Anne Sextant, author and missionary Rufus Anderson, composer and pianist Amy Beech, actress Fanny Davenport, sportsman Reggie Lewis, activist Mary Evans Wilson, and Civil War general William Dwight. Don't miss seeing the mini village, added in 2006, which is meant to represent the diverse former homes of people buried in the cemetery.
#15 – North End – One of the nicer places in Boston to sightsee!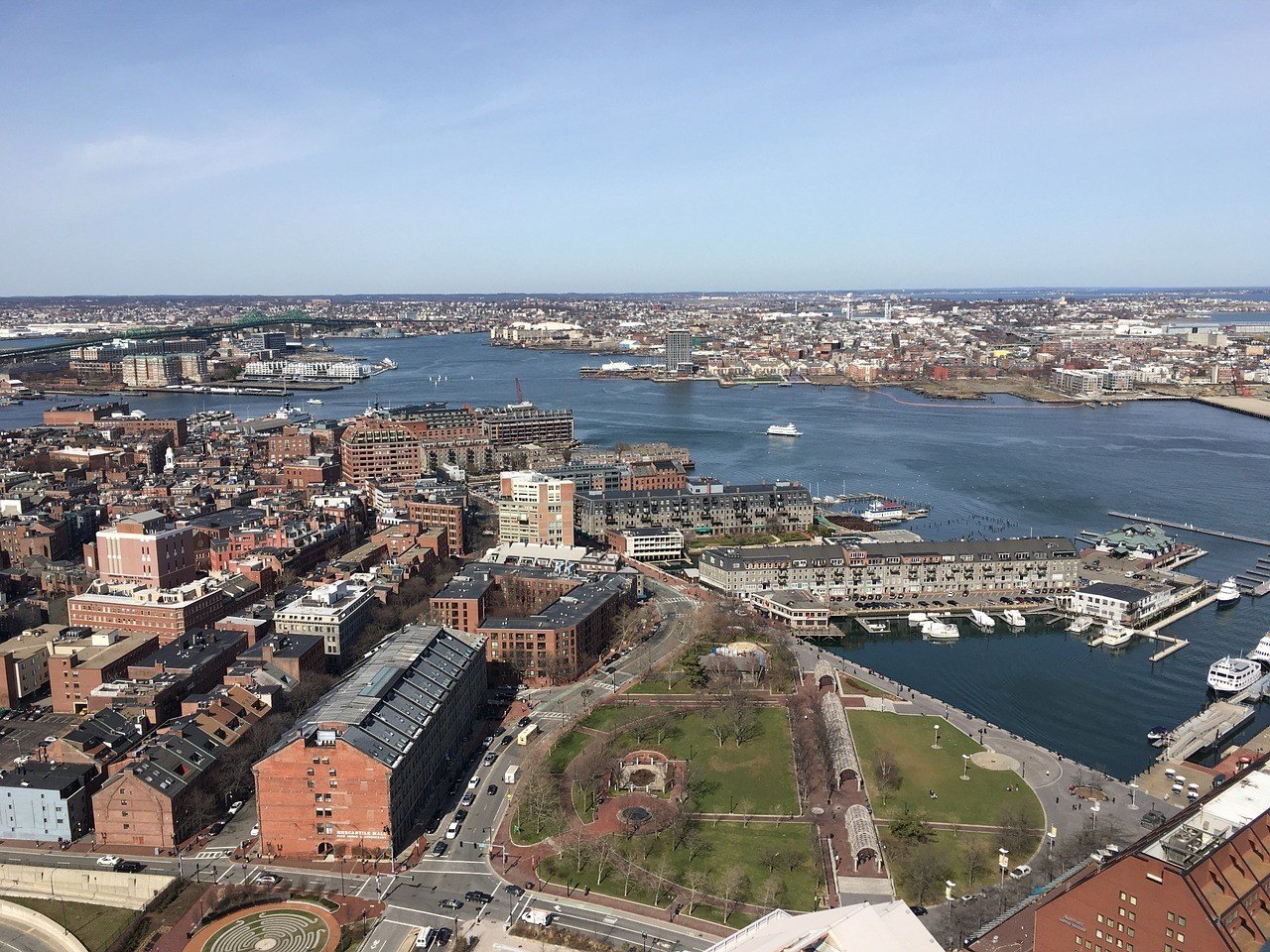 Oldest residential area in Boston
Historic ambience
Interesting architecture and public art
Diverse population
Why it's awesome: The North End is one of the most interesting neighbourhoods in Boston with some of Bostons best hostels and it is the oldest residential area in the city. Famous for its large Italian population, various groups have called the area home over the years, including Irish, Jewish, and African Americans.
The North End boasts a wealth of interesting historic sites, with 12 places that are listed on the National Register of Historic Places, as well as a rich assortment of restaurants. Architecture can be seen from all periods of American history and there's a great selection of public art to add to the visual appeal.
What to do there: The North End is a terrific place to simply take a stroll, absorbing the vibrant energy and seeing the sights. Historic points of interest in Boston's North End include Mariners House, Copp's Hill Terrace, St. Stephen's Church, the Old North Church, Paul Revere House, and Union Wharf. The Freedom Trail passes through the area too.
Snap pictures of cool statues and monuments, including the Paul Revere sculpture, the Christopher Columbus statue, the Massachusetts Beirut Memorial, and the North End Library Mosaics. In need of sustenance? Call into one of the excellent Italian restaurants and feast on authentic Italian specialities.
#16 – Black Heritage Trail – A fascinating educational place to visit in Boston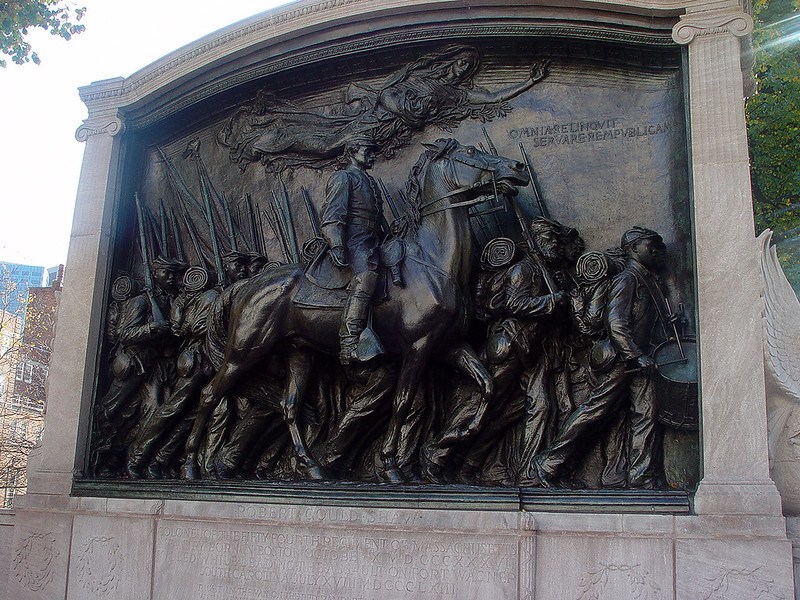 Visit important sites from African-American history
Number of pre-Civil War buildings
Oldest black church in the USA
Easy to follow route
Why it's awesome: The Black Heritage Trail runs for 2.6 kilometres (1.6 miles) through Beacon Hill in Boston. It provides information and context about the history of the local African American community. The trail leads past a number of historically significant sites, including private homes, churches, and schools. Visitors can see the biggest collection of historic places connected to a free black community before the Civil War. Free guided tours are available for greater insights or you can follow the trail independently.
What to do there: Arrange a free guided tour along the Black Heritage Trail or pick up a free information leaflet and map at the National Park Service. Learn more about black life in Boston and about the history of Massachusetts, the first state in the USA that made slavery illegal. Discover the role that the African American community played during the American Revolutionary War and see underground railway stations and tunnels that were sometimes used by freed and escaped slaves to reach the relative safety of Boston.
Begin the trail at Abiel Smith School, which is now home to the Museum of African American History. Continue to the 1806 African Meeting House (the oldest black church in the country) and read impassioned speeches. Walkthrough Beacon Hill, noting sites like the Charles Street Meeting House, John Coburn House, Hayden House, Phillips School, the Smith Court Residences, and the 54th Regiment Memorial. Do keep in mind that most of the sites along the trail are still private homes and are not open to members of the public.

Our GREATEST Travel Secrets…
Pop your email here & get the original Broke Backpacker Bible for FREE.
#17 – Museum of Science – Easily one of the most fun places to check out in Boston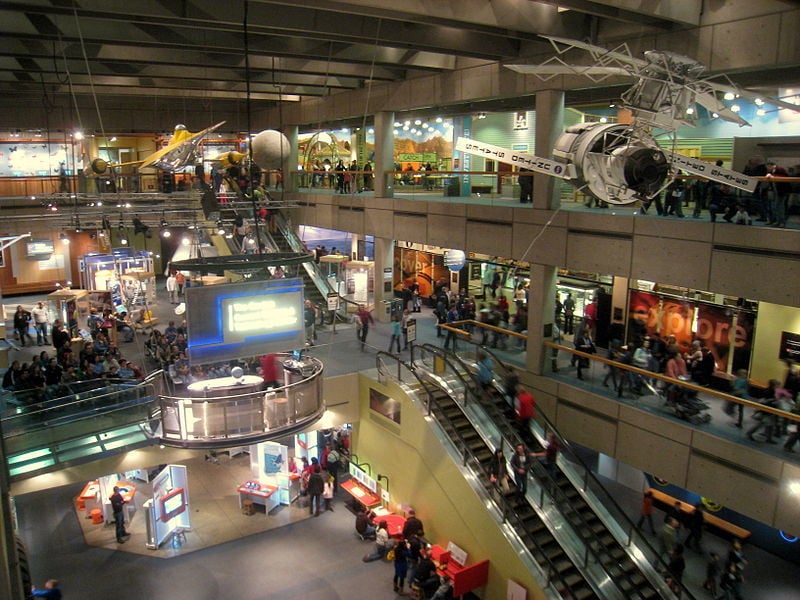 Informative, educational, and fun
Perfect for adults and kids alike
Hand-on activities and interactive displays
Indoor zoo
Why it's awesome: The Museum of Science is among the popular family-friendly attractions in Boston. It features several hundred interactive exhibits as well as hosting daily live demonstrations and presentations. There's also an indoor zoo, with an interesting selection of creatures (many of which have been rescued), an IMAX theatre, and a planetarium. The museum started life as a natural history museum in the 1830s, later expanding and covering a wider assortment of fascinating themes. Today, there are various zones with tons of cool things to see and do.
What to do there: Learn numerous new things and be inspired as you explore the different exhibits within the Museum of Science. Get to know every type of bird found in New England with a virtual tour of Acadia National Park at A Bird's World. Step into the Butterfly Garden where beautiful creatures fly all around you, see an ancient fossil from the Dakota Badlands, travel through the Milky Way, find out how you can conserve energy at home to live a greener lifestyle, get hands-on at the Discovery Centre, and see an assortment of scientific curiosities.
The Seeing is Deceiving exhibit is bound to make you question your perceptions of reality! Walkthrough the Rock Garden, learn more about animal care, and gain greater insights into biology at the Hall of Human Life. And, that's just a small idea of the terrific exhibits at this fabulous museum! Watch a diverse selection of presentations, including those related to animals, magic, temperature, and astronomy, and call into the varied drop-in activities throughout the museum. Immerse yourself in different settings at the IMAX screen, have a sensory experience at the 4-D cinema, and feel the rush on the simulator of the Thrill Ride 360°.
#18 – Arnold Arboretum – A beautiful and scenic place to check out in Boston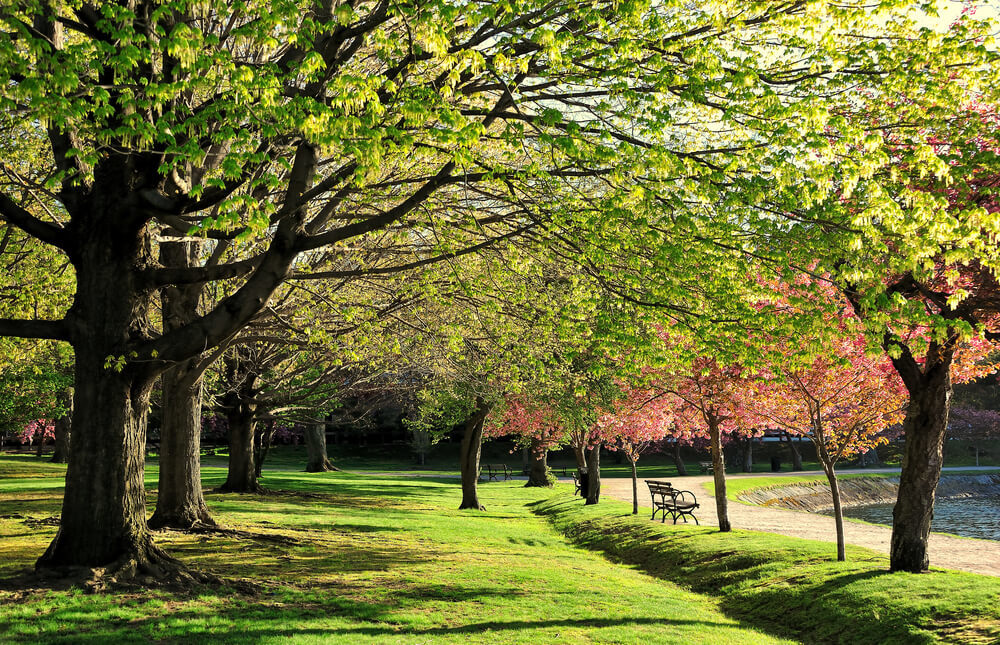 Part of Harvard University
No admission cost
Large collection of botanical species
Varied landscapes
Why it's awesome: Founded in the early 1870s and part of Harvard University, Arnold Arboretum aims to educate people about diverse plant life and its evolution. It's a major centre for research as well as a popular place for people to go to enjoy nature and the beautiful scenery. There is no charge to visit the arboretum (although donations are greatly appreciated), making it an ideal place to visit in Boston for budget travellers. Additionally, there are free guided tours during the summer months. It's also among the most romantic hotspots in Boston.
What to do there: Pop into the Visitor Centre to learn more about the different plants in the arboretum and get ideas for which walking trails to enjoy. Discover the vast array of plant life and explore the diverse landscapes, including charming babbling brooks and microclimate hills. Call into one of the talks by knowledgeable speakers, soak up the stunning views of the Boston skyline, and admire the rich collection of art scattered throughout the arboretum, a perfect complement to the natural treasures.
#19 – Symphony Hall – A great place to visit in Boston at night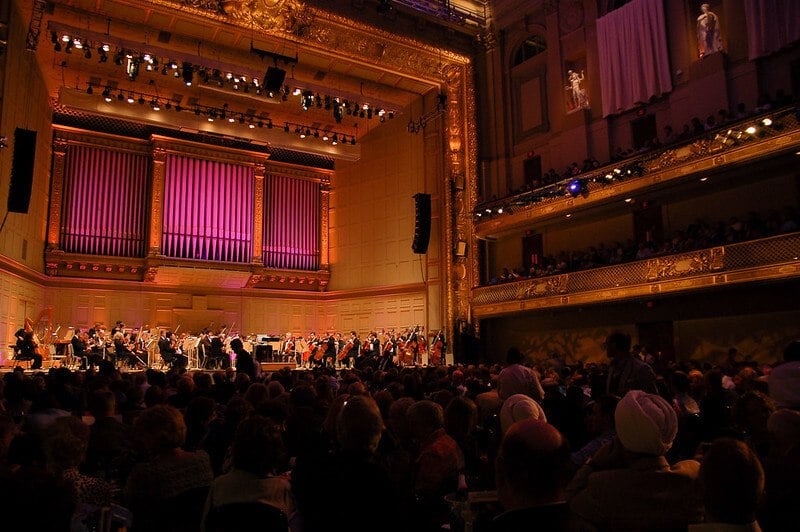 Historic concert venue
Home of the Boston Symphony Orchestra
Beautiful architecture and art
World-class acoustics
Why it's awesome: Boston's Symphony Hall was constructed at the turn of the 20th century. It was built as the home of the top-class Boston Symphony Orchestra and still functions as the orchestra's home today. Listed as a National Historic Landmark, it is often ranked as one of the top three concert halls in the world, thanks to its excellent acoustics.
Designed to be like Germany's once-famous (but now destroyed) Gewandhaus, the hall was built to ensure that every area could enjoy fantastic sounding classical music. It's a visually pleasing building both inside and out, and boasts several beautiful statues.
What to do there: Admire the Symphony Hall's exterior before appreciating the fairly simple yet elegant interior details. Note the only name that appears above the stage—Beethoven. See the gorgeous statues that sit proudly along the upper walls. Inspired by Greek and Roman history and mythology, there are both historical figures and mythical beings. You can also see (and listen to) the impressive large organ. Sink into one of the original leather seats, installed in 1900, and enjoy a stirring performance.
Get insured for your trip to Boston!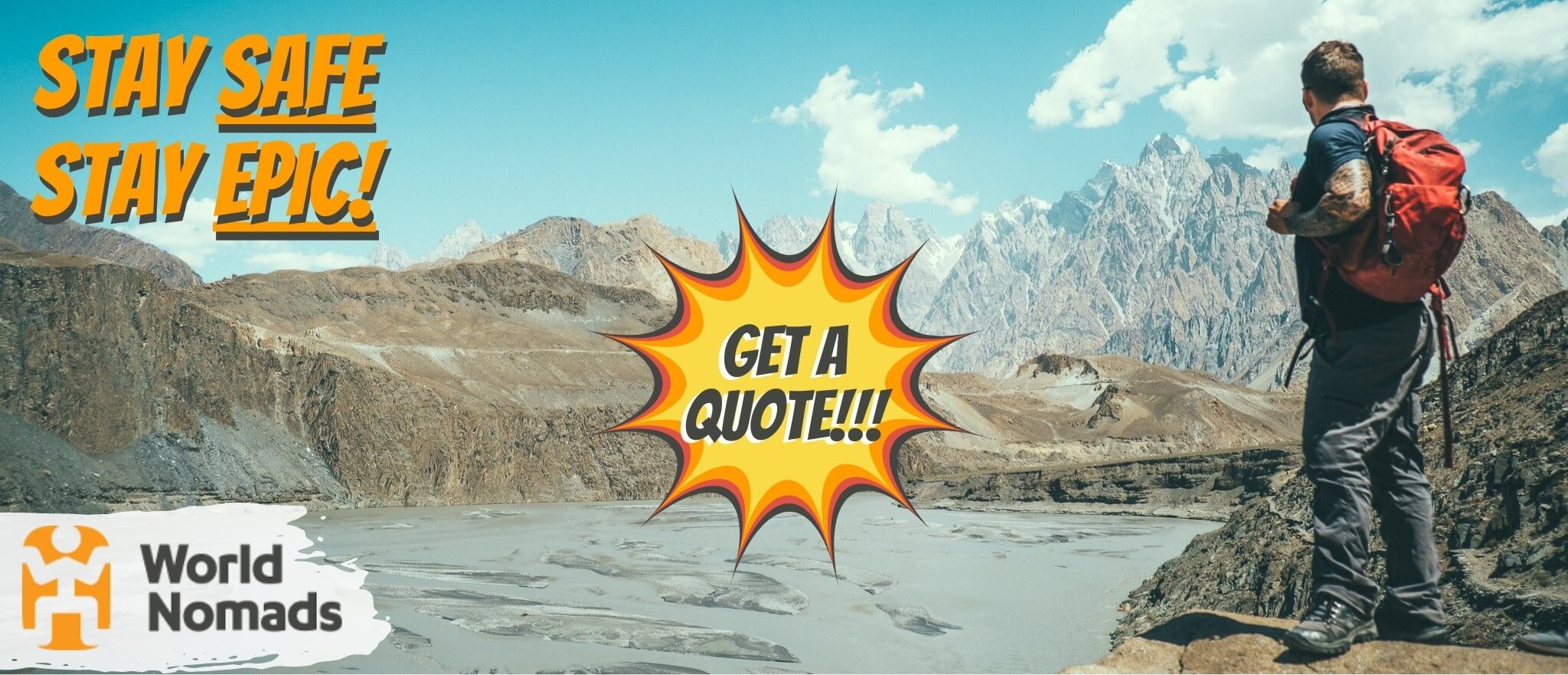 World Nomads' mission is to support and encourage travellers to explore their boundaries. They offer simple & flexible travel insurance, and safety advice to help you travel confidently.
They've been doing it since 2002 – protecting, connecting, and inspiring independent travellers just like you.
Get a quote below or read our in-depth review!
World Nomads provides travel insurance for travelers in over 100 countries. As an affiliate, we receive a fee when you get a quote from World Nomads using this link. We do not represent World Nomads. This is information only and not a recommendation to buy travel insurance.
FAQ on the Best Places to Visit in Boston
Find out what people want to know about the best places to visit in Boston
There are many awesome places to visit in Boston!
When it comes to museums, Boston definitely isn't lacking! Other top options to add to your Boston itinerary include the Museum of Fine Arts, the deCordova Museum and Sculpture Park, the Institute of Contemporary Art, the John F. Kennedy Presidential Museum & Library, the Boston Tea Party Ships & Museum, the Harvard Museum of Natural History, and the Isabella Stewart Gardner Museum. Take younger visitors to Boston Children's Museum. Don't miss seeing the quirky Mapparium, one of the most unusual places to visit in Boston. The Skinny House is also pretty cool and unique!
Boston must-dos for sporting enthusiasts includes visiting the Sports Museum and catching a game at Fenway Park. Follow the informative Irish Heritage Trail, stroll around Boston Harbour, and get a taste of Asia in Chinatown. Lovely outdoor spots to visit in Boston include Quincy Shores Reservation, Blue Hills Reservation, and the off-the-beaten-track Cambridge Center Roof Garden.
Admire the sweeping views from the top of the incredible Skywalk Observatory, walk across Zakim Bridge, spend a day at the Boston Harbor Islands, and add diversity to your travels to Boston with day trips to places like Salem, Martha's Vineyard, and Plymouth.
Regardless of your main travel interests or your age, there are definitely plenty of excellent places to visit in Boston!
---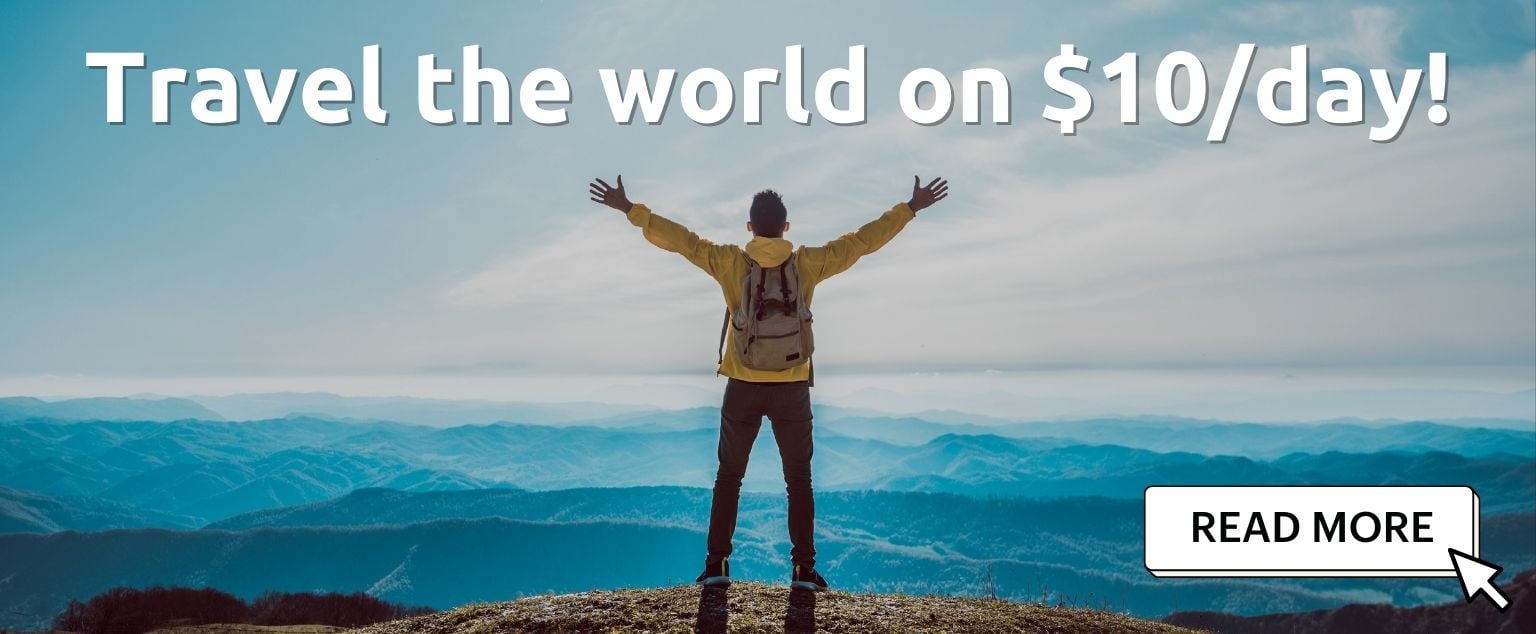 And for transparency's sake, please know that some of the links in our content are affiliate links. That means that if you book your accommodation, buy your gear, or sort your insurance through our link, we earn a small commission (at no extra cost to you). That said, we only link to the gear we trust and never recommend services we don't believe are up to scratch. Again, thank you!