Located in the US state of Massachusetts, Boston is one of New England's most picturesque waterfront cities. This modern metropolis still retains its old-worlde charm, and the whole city tells tales of its history and significance in American culture.
Boston is loaded with sights and attractions that'll make you feel like you've stepped into a time machine! However, you don't have to be a history-lover to enjoy this city. Boston has a vibrant nightlife scene, out-of-this-world cuisine and plenty of outdoor activities that will make your trip to this charming New England city as memorable as possible!
Boston is the perfect place to take your next vacation. It has a compact city center, loads of tourist attractions, and easy to use public transportation that'll make your trip leisurely yet eventful!
If you're looking for things to do in Boston this weekend, check out this helpful guide that'll ensure you make the most of your weekend getaway!
2 days in Boston will give you plenty of time to explore this historic city, but the key to spending your weekend wisely is staying in central Boston! This will mean you save travel time and costs moving between the various things to do.
Know Where to Stay in Boston
Boston has many accommodation options to choose from, with prices to suit all budgets!
Whether you're looking for a friendly Boston hostel, a budget hotel, or a lavish 5-star room, you'll want to make sure the location is near to the main attractions, so your Boston itinerary is as accessible as possible!
Our Favorite Hostel – HI Boston
Male, female and co-ed dorm rooms available
Clean, comfortable and modern
Free breakfast and WIFI
HI Boston is centrally located next to most of the city's top attractions, including Boston Common and Chinatown. There is also a subway stop within walking distance. This hostel has a large community kitchen and lounge area where guests can socialize.
Spack dab in the heart of Back bay is this astonishing home that offers one of the most comfortable stays in the city. It's definitely one of the best Airbnbs in Boston.
Located on the lively street of Newberry, you have access to the most premier shopping in the city and the award-winning restaurants you've only seen on tv.
Speaking of food, the kitchen is small but does have everything you need to cook a quick meal, but being in the popping neighborhood, you will most likely be enjoying all the cafes he neighborhood has to offer anyways.
Close to Fenway Park and public transportation
On-site dining and fitness center
Microwave and refrigerator in every room
The Boston Hotel Buckminster is located in a great area of Boston. You'll be within walking distance to many of the city's top attractions as well as restaurants, bars, and shops. This historic building is well maintained and includes all modern amenities.
Restaurant on-site and room service available
Two fitness facilities offering personal training and group fitness classes
Every room has a coffee machine
Located in the heart of Boston, this lavish hotel has it all! The rooms are large and spacious and equipped with a flat-screen TV, black out shades, a refrigerator, and more! All rooms also include city views!
Know How to Get Around in Boston
Boston is one of the easiest cities in New England to get around. There are a few different options for transportation around the city, the main forms being the subway, bus, and on foot.
Driving can be a bit of a challenge if you're unfamiliar with the city. If you decide to drive then be prepared to navigate old and outdated roadways and pay a stiff price for parking.
Taxi's and ride-sharing apps such as Uber and Lyft are great options for quick and reliable transportation. Your driver will be more familiar with the layout of the city and you won't have to pay parking fees!
The Massachusetts Bay Transportation Authority, or MBTA is Boston's public transportation system. The subway is the most popular form of public transportation and is identifiable by a large "T." The bus, commuter rail, and ferry are other options for transportation around Boston.
To ride the MBTA you must purchase a paper ticket called a "Charlie Ticket," or a plastic card, called a "Charlie Card." These can be purchased at electronic fare vending machines, at various local stores and select T stations.
Boston is a compact city and all of the main tourist attractions are within pedestrian friendly walking zones. All you need is a map and a good pair of walking shoes! For more info, visit our awesome Boston Travel Guide.
Weekends in Boston are the ideal time to experience the nightlife. Different areas of the city have different options for going out.
Here are the best districts in Boston to experience the vibrant nightlife!
Theatre District
From late-night clubs, to casual wine bars, there's something for everyone!
Prices to suit all budgets – inexpensive to high-end
Easily accessible by public transportation
You can't go wrong going out in the Theatre District! This area of the city has nightlife options for everyone. The Tam is one of the best dive bars in the city, it has a laid-back vibe, casual atmosphere and affordable prices. Or, check out Stoddard's Fine Food & Ale for vintage cocktails and craft beer in a historic setting.
Central Square
Known for its wide variety of ethnic restaurants, live music venues, and bars
Up-and-coming area of Boston
Different options to suit everyone's preference
Central Square is a neighborhood in East Boston. It has an eclectic range of nightlife options. Check out the Middle East Restaurant and Nightclub for an eventful evening. This club combines Middle Eastern cuisine with Boston's rock and roll music scene. You'll find at least one performance every night of the week!>
Fenway Park
Sports bars, dance clubs, live music venues, eateries, and more
One of the most lively areas to enjoy your Boston weekends
Concentration of nightlife options are centered around Lansdowne Street
Fenway Park is an area of the city where Boston's sports culture and nightlife thrives. It doesn't have to be game-day to draw a crowd, this area stays busy year-round. Check out Lucky Strike for 3-stories of fun; this venue features a bowling alley, dance floors, lounge area, and more!
Food is an integral part of any holiday getaway! If you're exploring Boston in 2 days, here are a few options to check out to experience the local food culture!
Best Dining Experience – The Union Oyster House
The best restaurant in the city for seafood lovers
Built in 1771 and turned into a restaurant in 1826
Enjoy Boston specialities like New England clam chowder and Boston baked beans
The Union Oyster House is one of the oldest restaurants in the United States, and registered as a National Historic Landmark. This historic eatery serves classic New England seafood specialities. It has hosted famous patrons across the decades, including Presidents, actors and authors. Mix history with dining for the ultimate Boston culinary experience!
For a Social Dining Experience – The Q
Simmering pot of soup stock with a variety of raw east Asian ingredients you prepare at the table yourself!
Chinese cooking method that allows for family-style dining
Great for a casual and social dining experience
In a manner similar to fondue, you grab and dip your food into a hotpot of freshly made broth. The pot is kept simmering in the middle of the table while everyone cooks their favorite raw ingredients, just the way they like them! Choose your favorite broth flavor and your favorite ingredients, including veggies, seafood, and meat.
The Best Market – Boston Public Market
A great way to sample the local culinary flavors of Boston
Indoor, year-round market, open everyday
Casual style eating, great for groups and people with different dietary needs
Boston Public Market has a large and diverse variety of local food and drink options. From snacks, to mains, to dessert, to drinks, there's something for everyone! The atmosphere is hip and trendy and all of the food and products are made locally. To check out what the locals eat, make sure to include this in your Boston weekend trip!
If you have time, you could even take one of the many fantastic food tours in Boston!
A Boston weekend trip is the perfect time to experience the city's sports culture. Here are a few of our favorite activities to enjoy on your weekend away.
Watch the Red Sox at Fenway Park
One of America's most beloved ballparks
Watch a match and immerse yourself in the electric feel of game-day
The oldest ballpark in Major League Baseball
Bostonians are loyal Red Sox fans, and a trip to Fenway Park is a must see attraction for sports enthusiasts! If your Boston weekend coincides with a home-match, watch a game and experience the local sports culture. Game-day is sure to bring high energy and a lively atmosphere! Can't catch a game? Tours of the stadium are also available year-round
Stretch Your Legs at Millennium Park
A great place to get some exercise and fun for all ages
Enjoy scenic views of the Blue Hills, Newton's hills, and downtown Boston
Picnic tables, playground, toilet facilities and lots of parking
Millennium Park is an outdoor oasis located on the outskirts of Boston. Enjoy 6-miles of accessible trails, large grassy fields, a canoe launch and gorgeous views. There's enough space for everyone to partake in whatever outdoor activity they enjoy. Go for a run, walk your dog, fly a kite, or kick around a soccer ball.
Canoe or Kayak the Charles River
A different way to experience the city and get a bit of exercise
A great activity for outdoor enthusiasts spending two days in Boston
Fun for all ages and skill levels and perfect for the whole family
Enjoy breathtaking views of Boston's skyline while experiencing the tranquility of floating on water. Escape the hustle and bustle of the city and head out on the water for a relaxing reprieve. Have a leisurely paddle by yourself, or book a tour and journey along with others as you enjoy a panoramic sea view of the city!
>A weekend trip to Boston will give you plenty of time to explore the city's music and theatre culture. Add a stop at one of these venues to your Boston in 2 days itinerary for an entertaining experience.
Boston Opera House
Hosts popular broadway shows, musicals, ballet performances, and concerts
Wonderful selection of performances, amazing acoustics and good visibility
Open and operating since October of 1928
The Boston Opera House is the best place to go in the city to experience the city's performing arts culture. This grand theatre is designed in a combination of French and Italian styles. It is wonderfully decorated with ornate detail and is a piece of art in its own right.
House of Blues Boston
Friendly vibe and casual aesthetic
Diverse selection of live music, from bluegrass to techno
Rock- and blues-themed chain
Enjoy dinner and a show at the House of Blues in Boston. This Boston attraction makes for an entertaining night out. The venue is the perfect size, small enough to allow for a more personalized experience, but big enough to experience the music culture with others. Their menu features southern staples and classic American dishes.
Wilbur Theater
Historic performing arts theater that originally opened in 1915
Features basic concessions and a full bar
Comedy and music venue
The Wilbur Theater is located in the heart of Boston's historic theater district. The capacity of the theater is 1,200, making it a smaller sized venue, which allows for great views from every seat and a more personal show experience. You'll find A-list talent performing here, with past acts including Joel McHale, Jimmy Fallon and Bill Maher!
10 Other Awesome Things to do in Boston This Weekend
If you're in Boston for a weekend here are a few more places we recommend checking out that'll make your weekend as eventful as possible!
#1 – Explore Boston's Museum of Fine Arts
The Museum of Fine Arts in Boston is the fifth largest museum in the United States. It has a comprehensive collection of more than 450,000 works of art. Peruse the museum and enjoy art collections for the Americas, Africa, Asia, Europe, and more!
Check out the "Garden of the Heart of Heaven," a peaceful and picturesque Japanese garden. Walk around more than seventy species of plants and enjoy the meditative atmosphere. You could easily spend all day here, so if you're spending 3 days in Boston or more, make sure to take your time exploring all the areas that interest you.
#2 – Wander Around Beautiful Beacon Hill
Beacon Hill is the area of Boston you see on postcards. With red brick mansions, cobblestones paths, gas street lamps, and tree-lined streets, Beacon Hill is a must-see area of the city. This historic district is filled with boutique shops, casual eateries, and cozy coffee shops.
Enjoy a peaceful stroll and admire the upscale Bostonian living. Make sure to check out Acorn Street, it is one of the most photogenic spots in Boston. This historic street is one of the very few streets in the U.S. with its original cobblestones still in place. You'll feel like you're stepping back into colonial times with a trip to this iconic Boston site.
#3 – Walk Along the Freedom Trail
Freedom Trail is a 2.5-mile-long path that winds through downtown Boston. It covers 16 locations significant to the history of the United States and is one of the most popular attractions in the city.
Follow the red line on the sidewalk to take your own self-guided tour of important American Revolution sites. The trail starts at the Boston Common, a large public park, and ends at the iconic Bunker Hill Monument.
#4 – Visit the Boston Tea Party Ships and Museum
Boston is one of the most important cities in American History. Relive the most important events leading up to the American Revolution at the Boston Tea Party Museum. Engage in interactive and informative exhibits alongside a fun cast of actors. This museum operates a little differently than other museums.
For 1-hour you'll be guided by an 18th-century costumed host on a fully immersive tour. You'll visit the ships and museum, watch a multi-sensory documentary, experience an interactive town meeting, and get a chance to dump tea bags into the harbor! This museum is designed to engage all ages and is fun for the whole family!
Book your Boston Tea Party tickets here!
#5 – Relax at The Boston Public Garden and Boston Common
The Boston Public Garden is a large park nestled in the heart of the city. It was the first public botanical garden in the United States. Enjoy the lush Boston landscape and the social ambiance at this serene section of the city
Adjacent to this park is the Boston Common. We thought we'd include both areas, seeing as they're directly next to each other and can easily be visited in one trip. The Boston Common is the oldest city park in the United States, dating from 1634!
This area of the city is a great place to recharge before continuing your weekend in Boston itinerary!
#6 – Step Back in Time with a Trip to the Paul Revere House
Built in 1680, the Paul Revere House is the oldest remaining building in downtown Boston. It belonged to American patriot, Paul Revere during the time of the American Revolution. This original 3-story house operates as a non-profit museum. For a small fee, guests can tour the house at their own pace.
This self-guided tour takes you through the life of the Revere family, Paul's trade, and his involvement in the American Revolution. There is also an education and visitor center connected to the house for further learning. For history-lovers trying to decide what to see in Boston in 2 days, this stop is a must-see attraction!
#7 – Visit the Gravesites of Famous Americans at Granary Burying Ground>
Filled with history, the Granary Burying Ground is Boston's third-oldest cemetery, founded in 1660. This cemetery holds an estimated 5,000 people, including famous Bostonians and early Americans.
The most famous gravestones belong to Paul Revere, Samuel Adams, and John Hancock. Five victims of the Boston Massacre are also buried here as well as Benjamin Franklin's parents. This cemetery sits quietly in the middle of the city, surrounded by tall buildings and busy streets. It's located along the Freedom Trail and is free to enter.
#8 – Take a Boston Brewery Tour
Boston is famous for its craft beer scene, what better way to experience the local beer culture than on a brewery tour! There are several brewery tours in the city to choose from, but we recommend Harpoon Brewery and Beer Hall.
This brewery is located in Boston's Seaport District and is the perfect place to enjoy beer with friends! Learn about the brewing process in Boston and enjoy a range of freshly-brewed Harpoon beers. This brewery is also well known for its large pretzels, which are made on site from the leftover yeast of beer brewing! Pair a pretzel with your pint at this fun Boston brewery!
#9 – Visit North End
North End is Boston's oldest neighborhood. This area of the city is also referred to as Boston's Little Italy. Here you'll find narrow streets lined with some of the city's oldest buildings, and of course, lots of Italian restaurants and pastry shops!
The Freedom Trail passes this area of the city. This is the location where the famous "one if by land, and two if by sea," signal was given to Paul Revere that launched his midnight ride ("The Redcoats are coming!"), and thus, the American Revolution! Walk the cobblestoned streets, admire the architecture, and take in the delicious aroma of Italian food!
#10 – Enjoy Some Fun in the Sun at The Lawn on D
The Lawn on D is an outdoor playland that's fun for all ages! This Boston attraction is always buzzing with energy and a fun social atmosphere. There are large circular swings, lawn games, life-size checkers and chess sets, live music, and more!
This social hangout is a great place to meet new people. There are a wide variety of food trucks where you can enjoy a bite to eat, or grab a cold drink and relax on the lawn. Adults and kids will both enjoy this addition to their Boston weekend getaway.
Now that we've covered the Boston places to visit, we thought we'd add in a few more details about the city and answers to questions you might be asking yourself.
Here are some of the most frequently asked questions.
Don't Forget Your Boston Travel Insurance
World Nomads' mission is to support and encourage travellers to explore their boundaries. They offer simple & flexible travel insurance, and safety advice to help you travel confidently.
They've been doing it since 2002 – protecting, connecting, and inspiring independent travellers just like you.
Get a quote below or read our in-depth review!
World Nomads provides travel insurance for travelers in over 100 countries. As an affiliate, we receive a fee when you get a quote from World Nomads using this link. We do not represent World Nomads. This is information only and not a recommendation to buy travel insurance.
Final Thoughts on a Great Weekend in Boston
Boston is one of the oldest and most historic cities in the United States. Weekends are a great time to experience this city in high-drive! Whether you're a nature-lover, history-buff, food fan, beer drinker, or sports enthusiast, you'll find options to suit everyone's preferences.
As one of New England's most vibrant and scenic cities, countless visitors are drawn to Boston each year. It has all the components necessary to make for a memorable trip and is a city you'll want to keep coming back to!
We hope this guide has helped you discover all the highlights of this east coast city. From its early American architecture to its rich culture to its charming scenery, you'll find it all in Boston!
---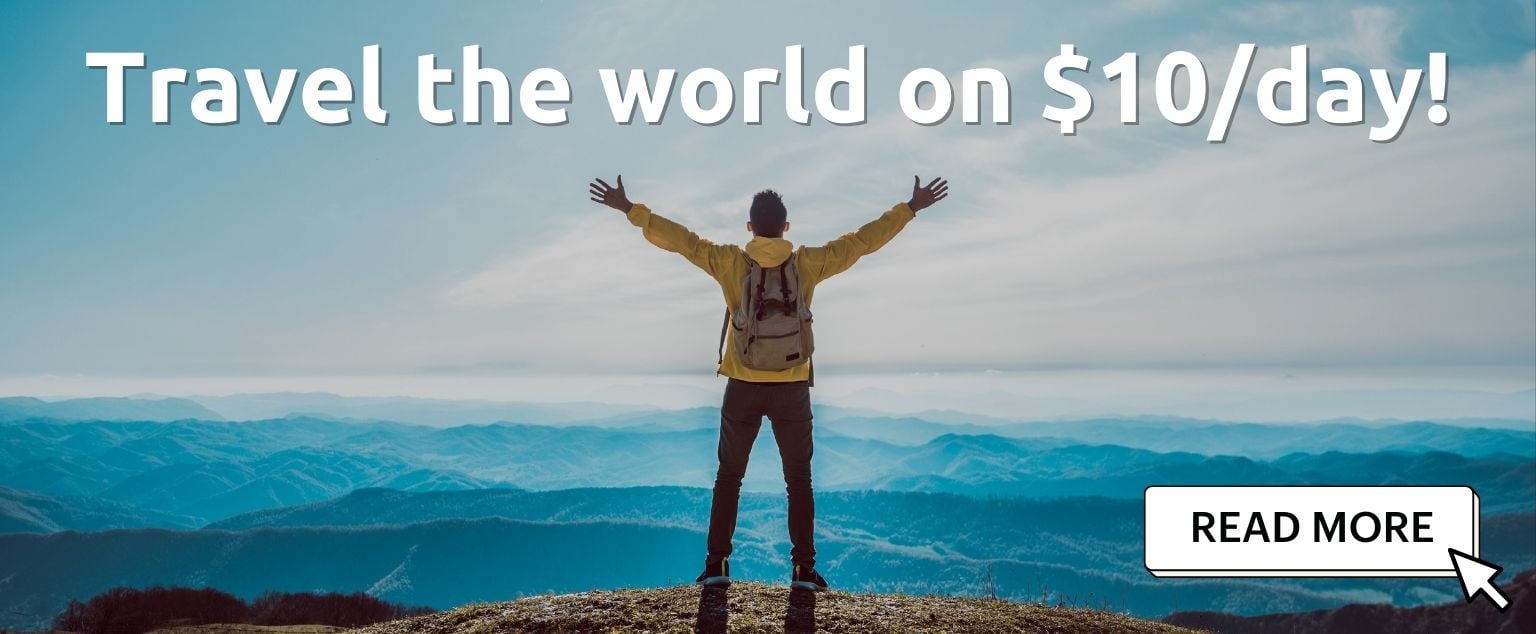 And for transparency's sake, please know that some of the links in our content are affiliate links. That means that if you book your accommodation, buy your gear, or sort your insurance through our link, we earn a small commission (at no extra cost to you). That said, we only link to the gear we trust and never recommend services we don't believe are up to scratch. Again, thank you!