Dating back to 1630, Boston was one of the first settlements established in the United States. It's positively dripping with history, with Revolutionary War battle sites, historic buildings and streets, and the US's oldest public park. While history buffs will love it, it's also a haven for foodies, sports fans, and lovers of all things art and music.
With everything going on in Boston, it's usually the destination on any Massachusetts itinerary – so, you'll need a place to stay. Rather than looking at hotels and hostels, you might want to check out vacation rentals in Boston – especially if you want a home away from home!
That's where we come in. We've searched through the best Airbnbs in Boston and put together this list. Not only that, we'll look at Airbnb Experiences too, so you can have a great time when you're there. Strap yourself in; this is going to be fun!
Quick Answer: These are the Top 5 Airbnbs in Boston
Overall Best Value Airbnb in Boston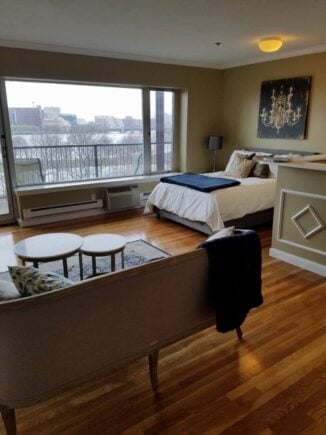 Overall Best Value Airbnb in Boston
Remodeled Studio in Back Bay
> $$
> Two guests
> Awesome location
> River views
Best Budget Airbnb in Boston
Best Budget Airbnb in Boston
Boston Fenway Inn
> $
> Up to four guests
> Lounge and games room
> Up to 60 rooms available
Best Airbnb for Couples in Boston
Best Airbnb for Couples in Boston
Cozy Apartment in Historic Beacon Hill
> $$$$
> Two guests
> Queen bed
> Fully equipped kitchen
Best Airbnb for Families in Boston
Best Airbnb for Families in Boston
Sanitized Modern 3BD private home
> $$$$
> Six guests
> Fully equipped kitchen
> Smart TV
Over-the-Top Luxury Airbnb in Boston
Over-the-Top Luxury Airbnb in Boston
Centrally Located Luxurious Loft
> $$$$$$
> 8 guests
> Chef's kitchen
> Industrial aesthetic
What to Expect from Airbnbs in Boston
Backpacking Boston is an amazing experience, but only if you have the right accommodation. Luckily, there is a wide range of Airbnbs in Boston to choose from. From historic houses in the oldest neighbourhood, Charleston, to epic views of the skyline from South End and Roxbury, you won't have trouble finding something to suit you. 
On the whole, accommodation in downtown Boston can be quite expensive, so for travellers on a budget, it may be best to narrow your search to private rooms, just to make sure you don't break the bank. 
Many private rooms will be rented from locals or boutique hotels. Closer to the city centre, you may find you're renting your Airbnb from a business rather than a local host. They'll still be on hand in the unlikely event you have any issues with your accommodation, and you can still ask them for inside info on what to see and do.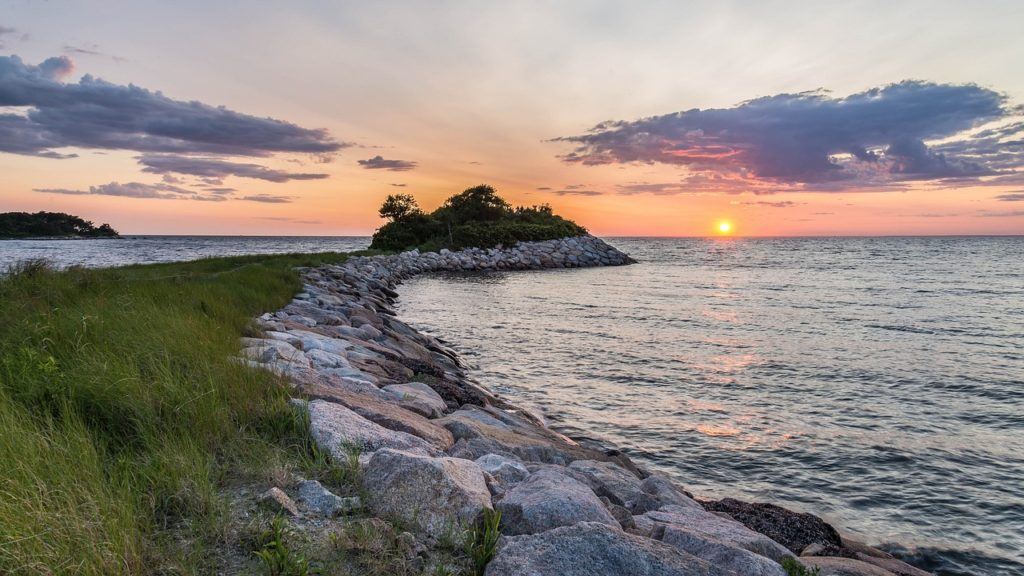 Entire Flat
The most common kind of flat you'd usually find on Airbnb, there are plenty of these to choose from in Boston. Entire flats are the best option if you want to be close to all the action. They're the most popular type of place in Back Bay, Downtown, and Beacon Hill. Be warned though, if you're looking at these areas, you'll have to set a chunk of your budget aside!
At least you can expect a lot from the flats, though. Across the board, you're sure to get a fully-equipped kitchen, living area, and at least one queen or king bed. Some flats may even have access to pools and gyms – or maybe roof terraces where you can admire views of the city! 
Townhouse
With more than 90 townhouses in Boston to choose from, this is a more exclusive type of property than your entire flat. These multi-level houses are great for gatherings of family and friends, with many hosting up to six or seven guests – there are even some that can sleep twelve!
Townhouses in Boston are a good option for budget or solo travellers, too. However, you won't be booking an entire place. There are a lot of private rooms available in townhouses due to the huge number of students who call Boston home. 
For entire townhouses and private rooms, you'll have access to fully equipped kitchens, living areas, and some even have cute little gardens where you can chill out!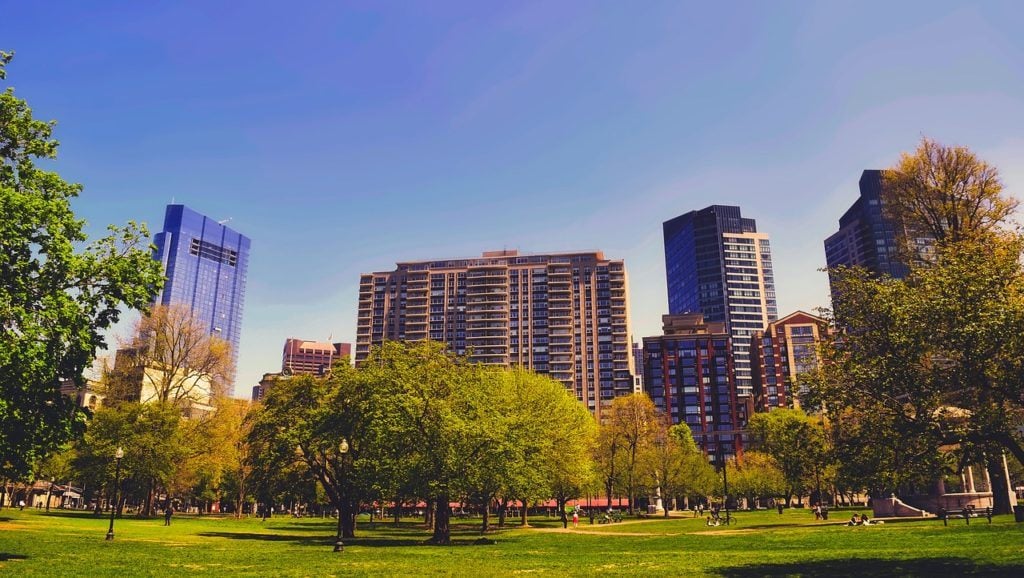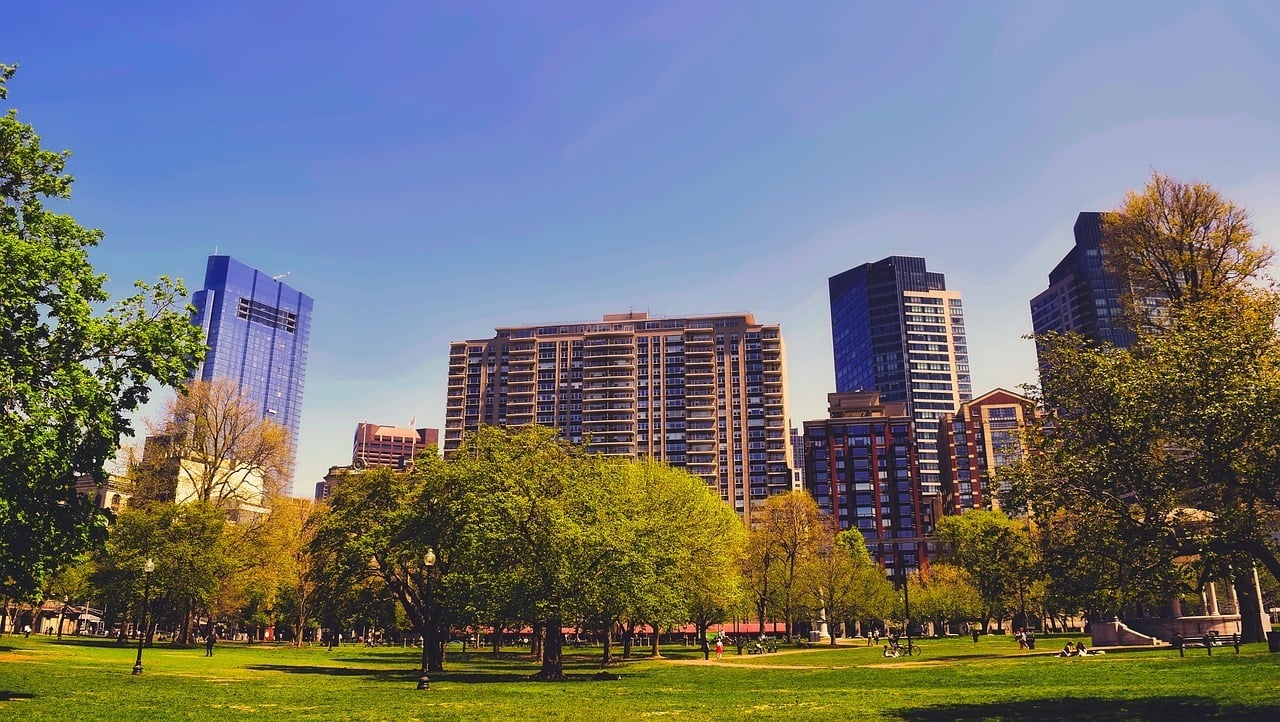 Boat
The last of the three is certainly one of the most unique types of accommodation in Boston. However, with such a large harbour and a love of seafood in Boston, it shouldn't be such a surprise that you can stay on a boat! 
All of the boats are based around Boston Harbour, with the choice between yachts and houseboats. Both of these options are quite expensive, but make for a wonderful special occasion should you book. 
If you book a houseboat or yacht, you won't be missing out on the homely features that you'd get in a townhouse or entire flat. It is worth noting that boats are moored to the dock, and you won't be able to sail anywhere – at least not in the one you book for accommodation!
Why Stay in an Airbnb
By now, you probably don't need any more convincing that a vacation rental is a good idea. But we're going to give you our five best reasons to book Airbnb anyway! 
Local Experience: With a local host on hand, you can get the inside knowledge on the best things to see and do in Boston that you won't find in the guidebook.
Unique Properties: Airbnb boasts properties that have character and charm you just don't get in dreary chain hotels – as you're about to see!
Affordability: Similarly, hotels just can't compete with Airbnbs when put next to an equally priced property. And value for money is important in a city like Boston!
Safety: Airbnbs review system vets both guest and host, so both of you are safe in the knowledge that you can trust each other. Oh, and Airbnb Support are on hand 24/7, too!
Airbnb Experiences: Airbnb isn't only about where to stay; it offers Experiences curated by locals that will leave you with wonderful memories of your vacation. Visit the hidden gems of Boston with a knowledgeable guide. More on that later! 
The Top 15 Airbnbs in Boston
Now you know why you should stay in an Airbnb, it's time to decide where. Here is our list of the 15 best Airbnbs in Boston – arranged to suit your budget and travel style. 
Whether you want to be in the heart of downtown Boston or only a short distance from Logan Airport, there's holiday rentals for every style.
Looking out over the Charles River Basin, you'll find this great little studio flat. The furnished apartment is just a hop, skip, and a jump from Newbury Street; from there, you can easily get around the city. Because it's a studio, this is best suited to either a couple or a solo traveller. There's a small kitchen where you can prepare meals if you don't fancy eating out. Enjoy your meals on the balcony overlooking the river that's only a short distance away! 
This cute little studio makes for a perfect place to stay for couples or solo travellers in Boston. Enjoy views over the Charles River Basin from the balcony with your morning coffee, or lunch made in the well-equipped kitchen. 
Up to four guests
Up to 60 rooms available
Sometimes, no matter how hard you look, it's impossible to find a cheaper place to stay than a hostel. That's not a bad thing, however. With more than 60 rooms available, you can keep a tight budget by sharing a dorm, or you can up your price a little to have the privacy of a private room. Thanks to the shared living room and games room, you can make new friends here – a bonus if you're travelling solo. 
Two guests
Access to kitchen and living room
If you're travelling solo but have a little more flexibility in your budget, choose a private room in a homestay over a hostel. This is a great way to save on costs while getting the inside info on all the best things to see and do from your local host so it's notjust a place to stay, but an experience too. You've got access to the kitchen and dining room as well as a shared living room, so no need to eat out alone, and there's a private bathroom, too. This private room is within walking distance of downtown Boston too.
Is This the Best Travel Pack EVER???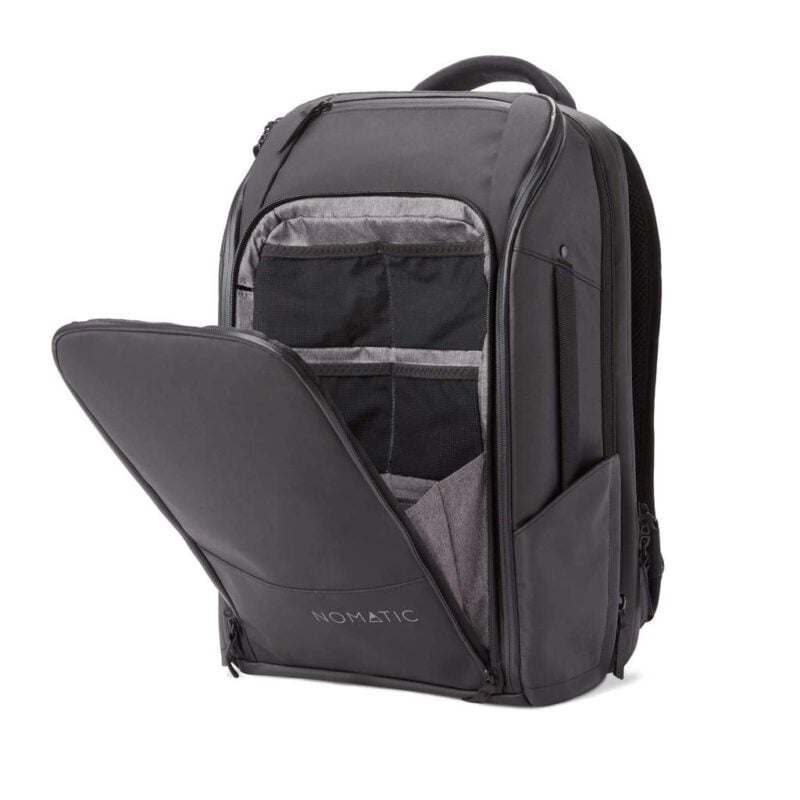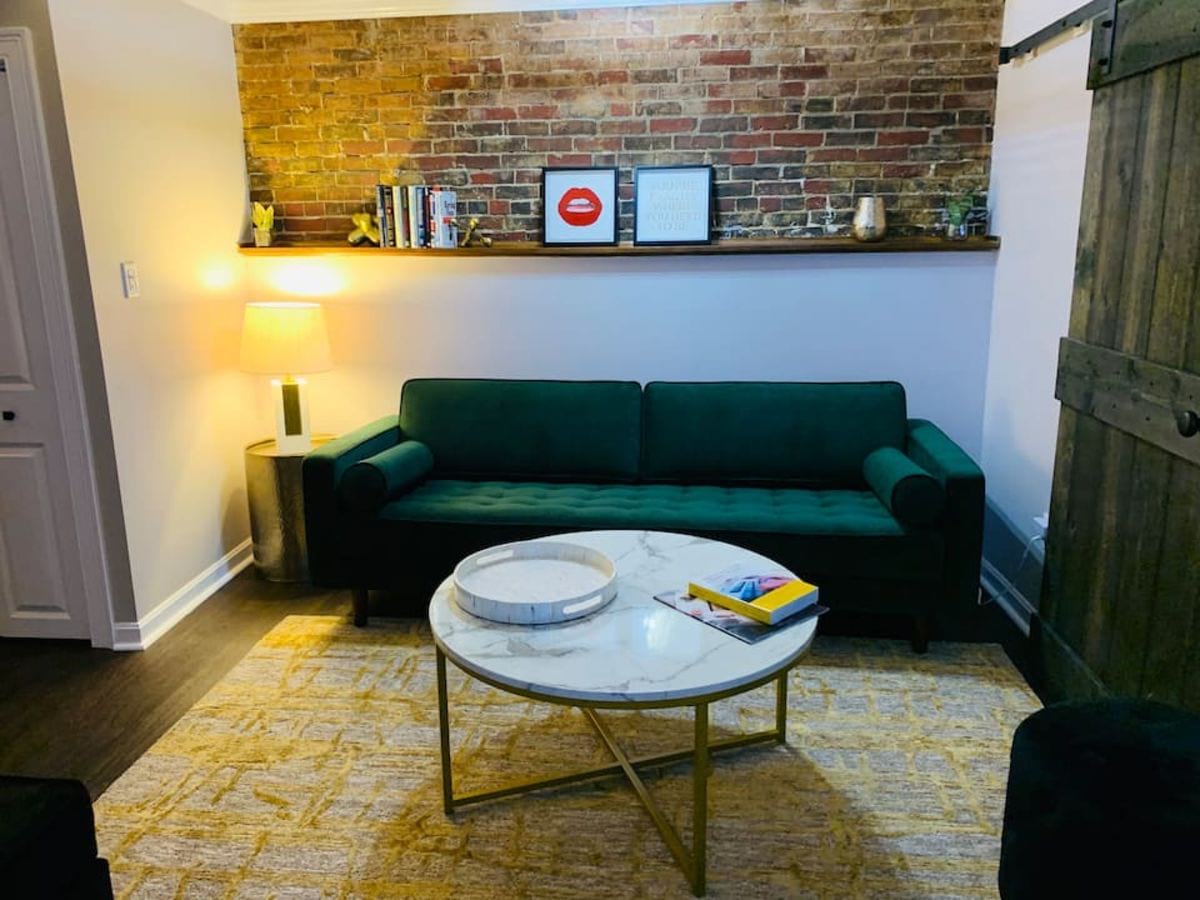 Two guests
Fully equipped kitchen
The Beacon Hill area of Boston is a wonderful base for any type of traveller, and this flat with its queen bed and a huge sofa is particularly good for couples. Turn the lights down low and light the fire to create a romantic atmosphere, perhaps cosying up to watch a movie on the big screen.
There is an option here to use a cot, so it could even suit a couple with a baby or small child and the high-speed internet is great for staying connected. The entire rental unit has a private entrance and is within walking distance of places like Faneuil Hall.
$$$$
Fully equipped kitchen
With two bedrooms, three beds, and room for up to six, this is a wonderful Boston Airbnb if you're travelling with the family. The easy self-check-in process is flexible, so it doesn't matter if your flight arrives late – you'll still get in! Once you're inside, it's a beautiful and contemporary apartment. There's a comfy living space where you can catch a movie, and if you don't want to eat out, cook a family favourite in the fully equipped kitchen. This entire rental unit is one of the most incredible rentals in Boston within walking distance of many sights. It also includes high-speed internet so you can keep connected.
8 guests
Industrial aesthetic
One of the most beautiful and extravagant properties in Boston, this luxury Airbnb is one we can all dream about. Some of us might even be lucky enough to book one of the top-rated holiday rentals in Boston! With a modern industrial aesthetic, the four-bedroom home would be perfect for a family gathering or a group of friends to kick back after exploring downtown Boston during the day.
It has an amazing kitchen where you and your mates can cook up a storm. If you're looking for an incredible entire rental unit that blows all other great holiday rentals out of the water, this is the one!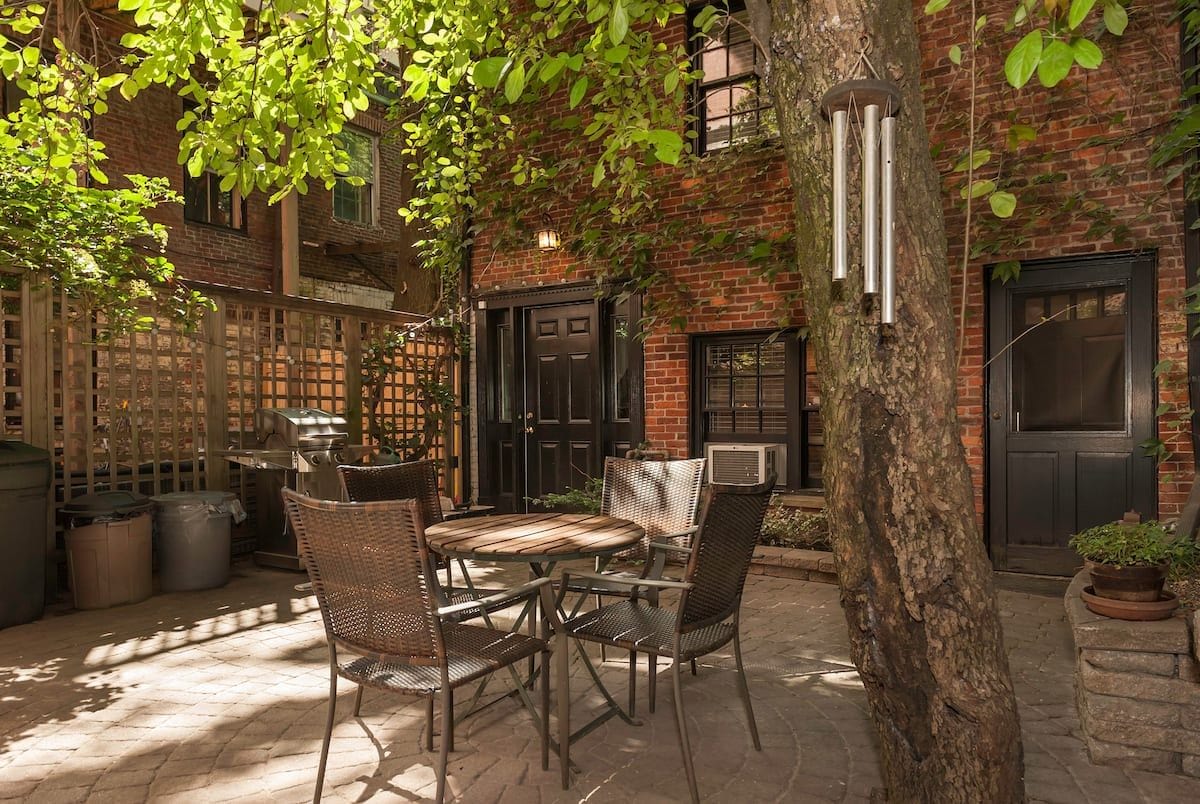 Two guests
Free Parking on Premises
It's rare that you'd get access to such a large backyard in a central city location, but this place is the exception to that rule. Shared with an upstairs flat, the yard is one of the most exciting things about this entire flat – you've got a dining table out there and a BBQ! Thankfully, the interior is just as stunning, with a rocking chair, a comfortable sofa, and a queen bed. Another perfect entire rental unit for a couple. 
If you're looking for an entire guest suite that comes with free parking on premises then look no further than what is one of the top-rated holiday rentals in Boston.
8 guests
Free Parking on Premises
If you're looking for more than just a place to stay and want to instead base yourself at one of the top-rated holiday rentals then how about this whole freaking house! Leave your house down the cobblestone alleyway to the whole Boston Harbour neighbourhood on your doorstep.
This waterfront heritage property still has original touches and has a classic American homely feel. These blend with the modern touches, like a TV and a fully equipped kitchen. It's got a beautiful garden too which is a wonderful place to hang out with family or friends in the summer months, making it one of the most wonderful Boston holiday rentals.
$$$$
Fully equipped kitchen
If you're disappointed that none of the other great holiday rentals we've shown you so far are floating in Boston Harbor? Well, this houseboat might just be for you. You get all of the mod-cons you'd get in a flat or townhouse – but it's on the water! We did say there were holiday rentals for every style!
The boat is completely safe too, located in a gated marina just a stone's throw from North End and its attractions, like the New England Aquarium. There are two beds in a loft and a queen-sized sofa in the living room as well as a stateroom. It's got to be one of the most unique Boston holiday rentals for sure!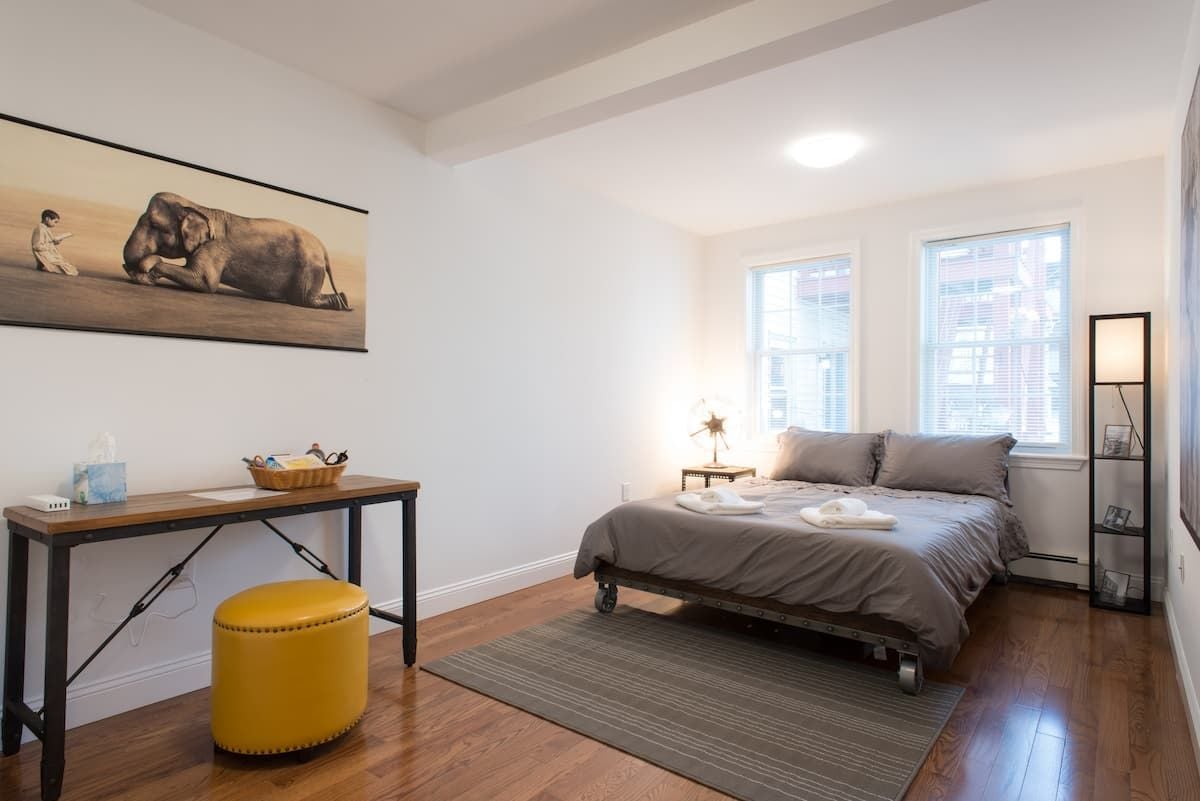 $
Laptop-friendly workspace
For digital nomads, it's essential to have a laptop-friendly workspace, a private room and fast Wi-Fi. It's also nice to have a queen bed and friendly hosts who provide complimentary snacks! You're welcome to use the kitchen, too, so prepare a tea and coffee to get your mind working just that little bit quicker! When you're not working, chill out in the living room or head out to explore East Boston and Central Square.
Three guests
Boston skyline views
If you're looking for one of the most incredible Boston holiday rentals then you look no further! Check out this entire guest suite where you can admire the Boston skyline from your very own private roof deck! The building might date back to the 1800s but the newly renovated apartment has all the mod-cons you will ever need like a fully equipped kitchen, AC, washer and dryer.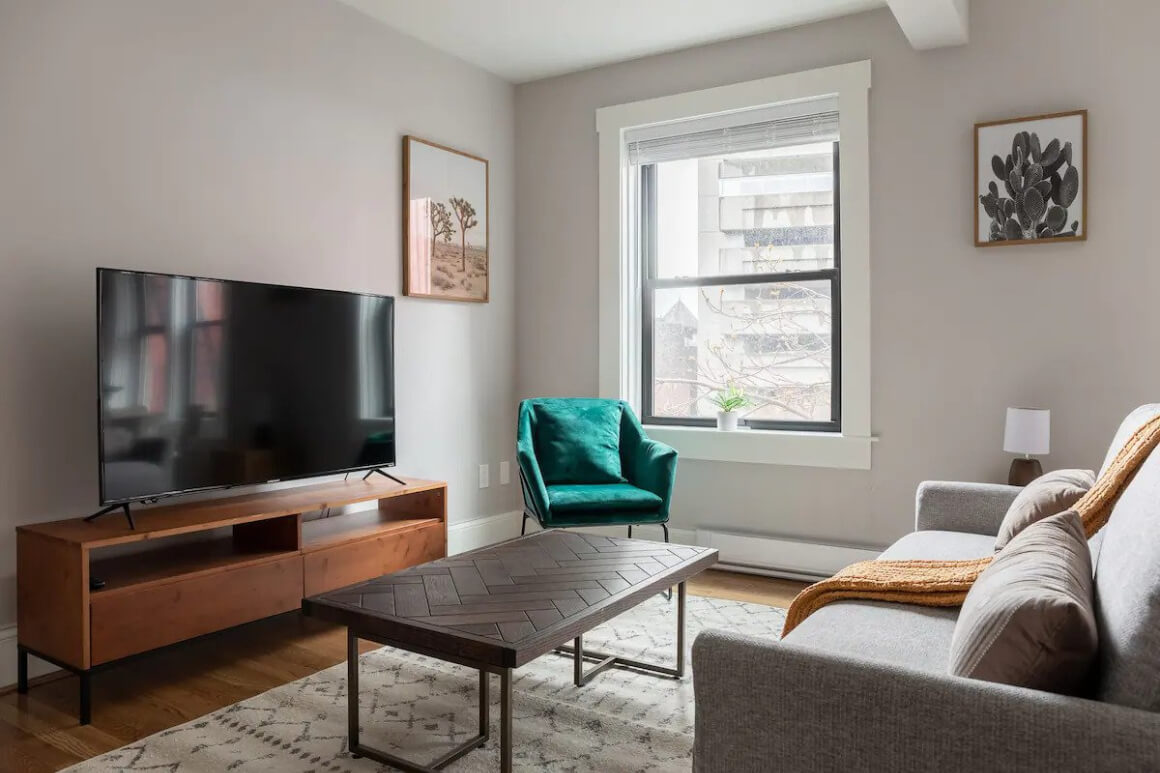 2 guests
High Speed Internet
Chinatown is one of the most popular areas for travellers to Boston; it's also known as the Theatre District. With flexible check-in and a kingsized bed, this entire guest suite is a wonderful place to enjoy it for a couple or a small group of friends. For an extra small fee, you can even bring a pet.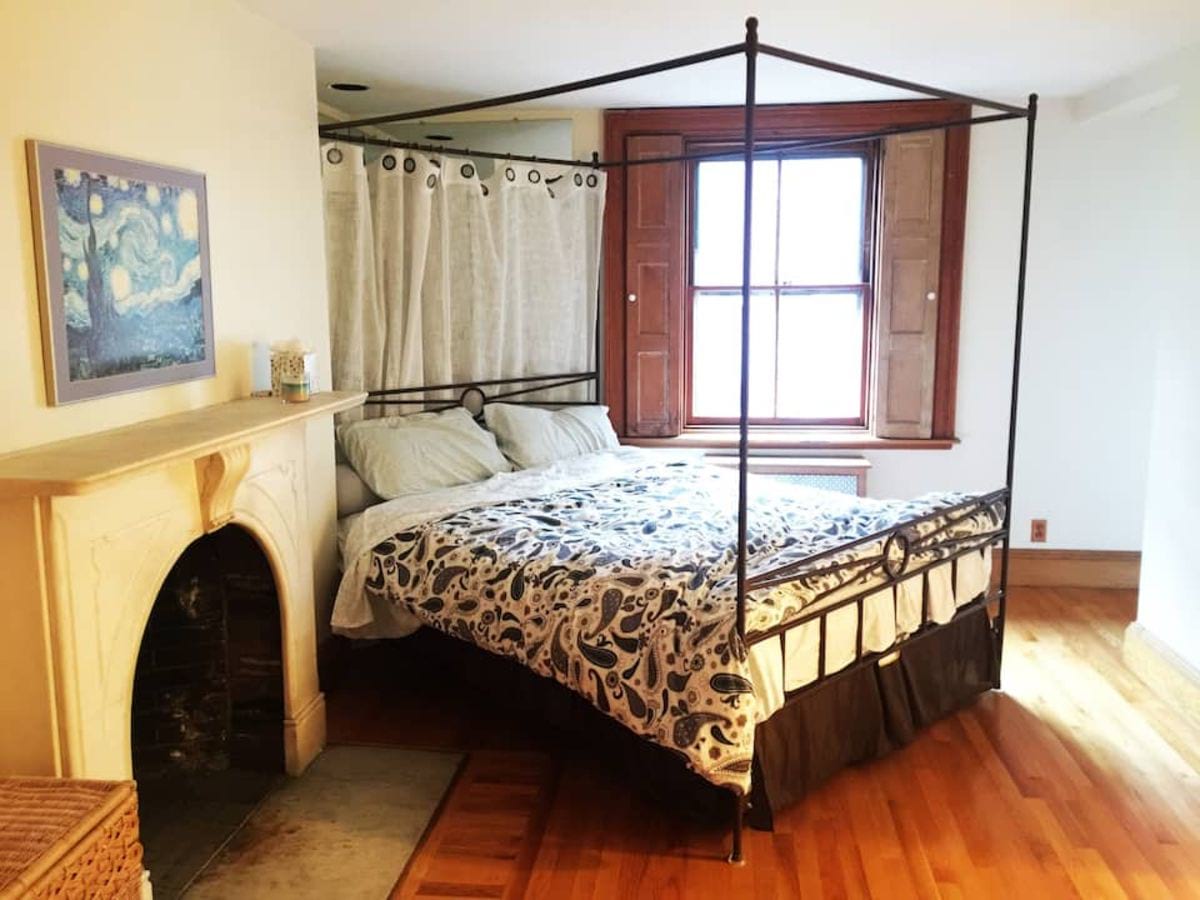 Three guests
Indoor fireplace
Beacon Hill is another excellent neighbourhood if you want to be close to all the action for a weekend in Boston. Next to Acorn Street, you also have Boston Public Park, Boston Public Library, and Fanueil Hall marketplace within walking distance. Or, you can just hop on public transport if you want to save your legs! Back at the apartment, there's a queen bed, an indoor fireplace, and high-speed Wi-Fi. You even get breakfast! 
$$$$
Spacious communal area
Four guests
Private garden
There's room for four in this apartment, and you can choose between spending quality time together in the spacious living room or out in your own private garden. It's also got a historic park right on the doorstep, so head out there for a walk or to play some sports! Enjoy a night in with a movie on the 40 inch TV and a meal cooked up in the fully equipped kitchen.  
Top 5 Airbnb Experiences in Boston
While you're deciding which of those amazing Airbnbs in Boston was your favourite, we've got something else to show you –  Airbnb Experiences.
If you haven't booked one before, they're tours or day trips that have been curated by locals who know their city better than anyone. It could be a walking tour through the city, a night out on the town, or a cooking class. ItÄs the perfect way to fill up your Boston itinerary!
As you might expect with Boston, there's a big focus on history. However, we've found some related to other things that the city's famous for – namely oysters and sailing! Let's check them out. 
Boston's Freedom Trail stops at 16 important historical monuments. This Revolutionary Story Tour combines that with storytelling and walking the route in a geographically-logical way. You'll stop off at the places where some defining events took place, such as the Boston Tea Party and Boston Massacre. History buffs, don't miss this! 
Boston isn't all about history. Its huge harbour means it's one of the premier sailing destinations on the northeast coast. Even if you have never taken a boat out yourself, you can enjoy an adventure on the water with your own captain. On a 90 minute adventure, you'll cruise through the harbour and get some spectacular views of the skyline, so don't forget your camera.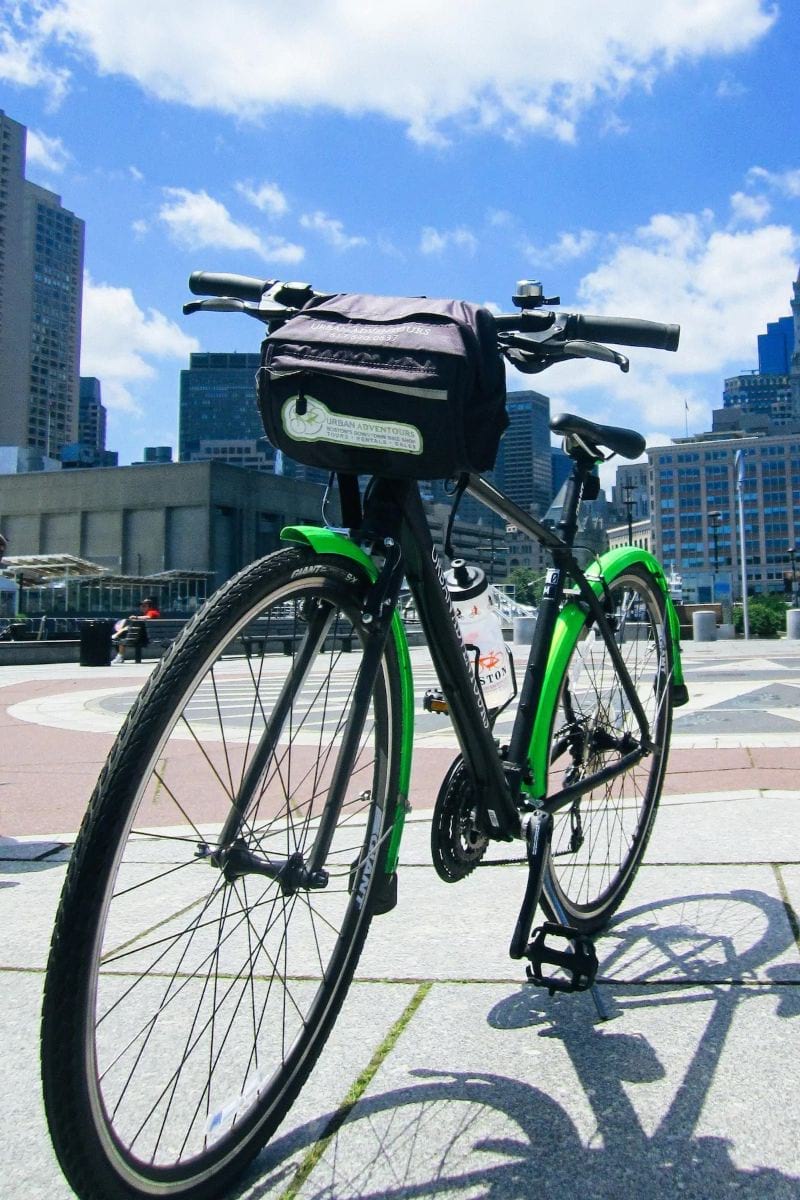 There are a lot of walking tours in Boston. However, to cover more land in a three-hour window, you really need a bike. As well as checking out the Freedom Trail and city's cool historic attractions, you'll get to know the best of the different neighbourhoods too. You might even have some time to chill out in the park or by the water! 
Boston is famous for its seafood, nothing more so than oysters. They say they're an aphrodisiac – they're certainly an acquired taste – but one thing's for sure, you won't taste oysters fresher than this anyway! You'll get your very own shucking knife as part of the tour, so you can recreate this amazing experience in the future. 
This North End Boston food tour is a favourite for sweet lovers – you'll be trying traditional Italian cannoli at the best bakeries in Little Italy! You'll stop off at Paul Rever's house to learn how important alcohol was in Revolutionary Boston, and along the tour, you'll enjoy three cocktail samples. 
Don't Forget Your Boston Travel Insurance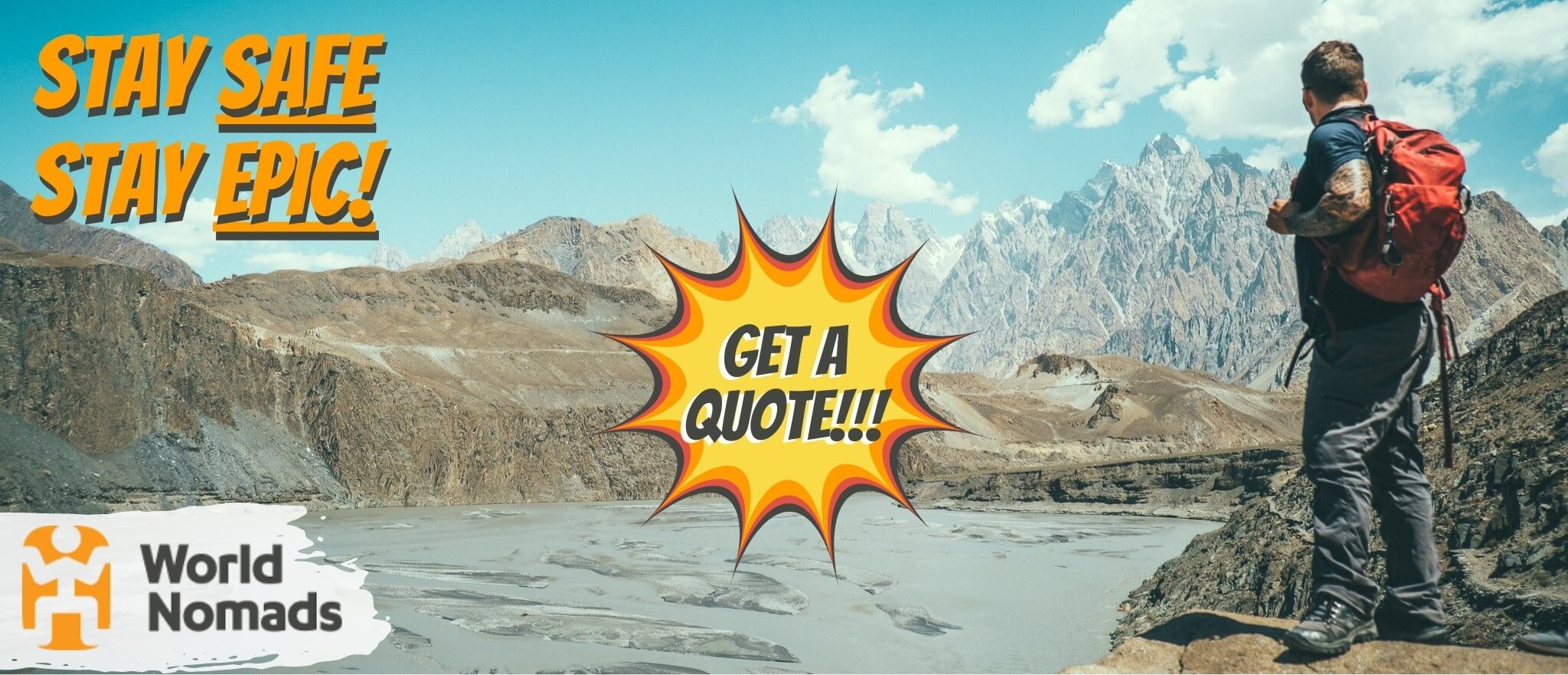 World Nomads' mission is to support and encourage travellers to explore their boundaries. They offer simple & flexible travel insurance, and safety advice to help you travel confidently.
They've been doing it since 2002 – protecting, connecting, and inspiring independent travellers just like you.
Get a quote below or read our in-depth review!
Final Thoughts on Boston Airbnbs
So, there you have it. Those are the best Airbnbs in Boston, topped off with some pretty awesome things to do when you arrive. Whether you want to be in a cool studio in Beacon Hill, a house outside of Boston's busy Downtown, or even a boat in the harbour, there's an Airbnb in Boston for you. 
If you're still struggling to decide where to stay, just go for our overall favourite Airbnb in Boston – that's the Remodeled Studio in Back Bay. It not only offers a top location but great value for money – and it's really stylish, too! 
Wherever you choose to stay, we hope you enjoy your vacation in Boston. To make sure your trip is safe as well as fun, check out travel insurance policies from World Nomads!
---
Bye for now, but not forever!
If you want MORE top-tier Broke Backpacker content like this, then sign up for our weekly newsletter below to get the latest and greatest!
And for transparency's sake, please know that some of the links in our content are affiliate links. That means that if you book your accommodation, buy your gear, or sort your insurance through our link, we earn a small commission (at no extra cost to you). That said, we only link to the gear we trust and never recommend services we don't believe are up to scratch. Again, thank you!