Boston is a fantastic destination that offers an incredible blend of old and new. But, it doesn't stop at the city limits. Boston is within easy access of some of New England's best destinations.
Once you've explored all that the city has to offer, you can set off for adventures to other nearby towns on day trips from Boston. Explore up and down the coast where you'll discover quaint seaside villages, towns and historic settings of momentous events. The suburbs and towns on the fringe of the city are charming, welcoming and absolutely worth making time for during your visit.
If you're exploring the city and are keen to venture a little further afield, this list of the best day trips in Boston will give you plenty to choose from, all within two and a half hours of the city!

Unlock Our GREATEST Travel Secrets!
Sign up for our newsletter and get the best travel tips delivered right to your inbox.
Getting Around Boston, and Beyond
The impressive city of Boston is easy to navigate, with plenty of ways to get where you need to be. Of course, like in most big cities, driving in the downtown area comes with challenges like the traffic and parking shortages.
Most attractions in and around the city are easily accessed by public transport. Look for signs with a 'T' in a circle – these will take you to the subway which is great for getting to different parts of the city and surrounding suburbs.
A single one-way trip on the T costs around $2.75.
Consider buying a Charlie Card – a prepaid card for the subway. Load it with funds and top up as you need.
Boston is very walkable. Not only is it a beautiful city to stroll through, but most things are accessible within an hour's walk.
Hop on a bicycle! The city has a great biking culture which makes it super easy to rent a bike and get around using pedal power.
Like most cities these days, there are a variety of taxi and rideshare options to use. These are handy especially if you're out past the T's operating hours. Services like Lyft and Uber are easy to access and use.
For day trips from Boston, the bus is a reliable and affordable way to explore. The bus terminal is located on Atlantic Avenue – you may need to grab the T to get there from your hotel.
Other options to get out and around exploring Boston include ferries and boat shuttles to other coastal towns and islands.
Half-Day Trips From Boston
If you find yourself with a morning or afternoon to spare, the areas surrounding the city are well worth exploring. Expect history in spades, quaint towns, and all the New England charm you can handle on these half-day trips from Boston.
Half-day Trip to Salem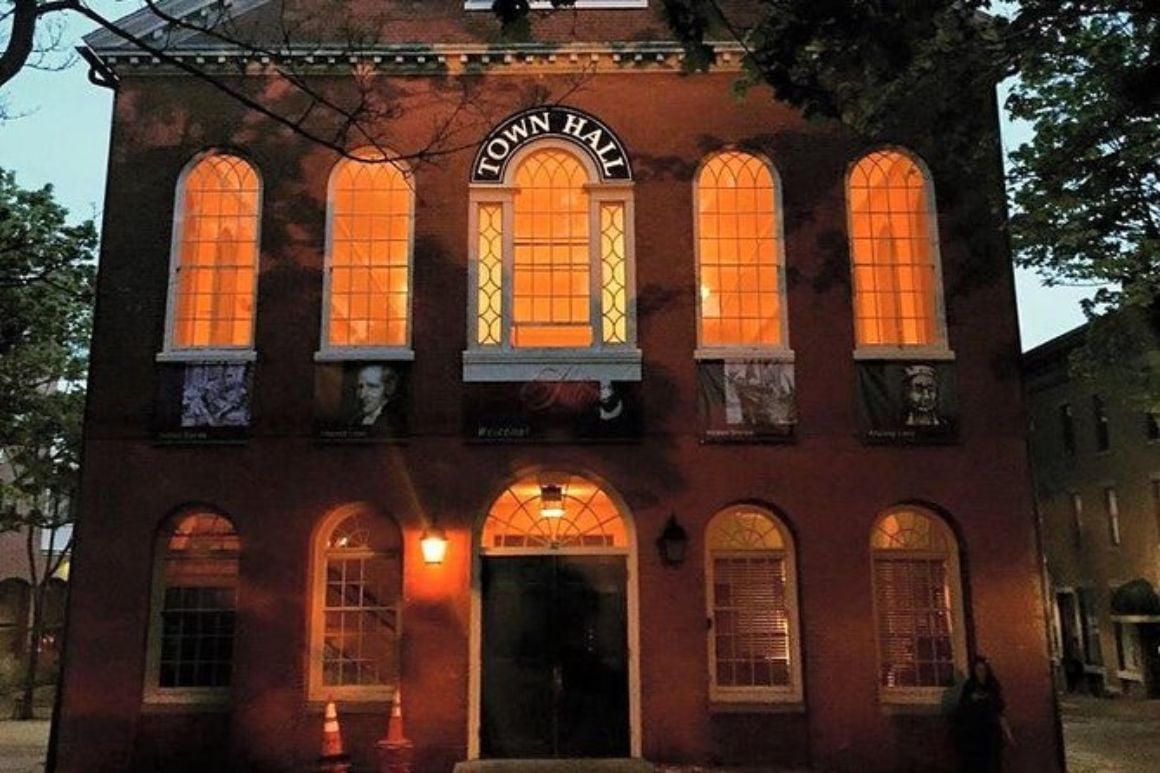 In 1692, Salem was the scene of infamous witch trials that have since inspired a thriving tourism industry. Just 30 minutes from the city, Salem is one of the most popular things to do in Boston.
Options for witch trial related tours are abundant. There's no shortage of guided, walking, and even self-guided tours through the turbulent history of this quaint seaside town. Take it up a notch on the thrill meter by opting for a night-time tour by lantern light – spookiness, guaranteed!
But it's not all about witches and spooks, Salem is a historical city with museums and monuments aplenty. From gorgeous, stately old homes to boat tours on the water, Salem has plenty to offer any visitor.
Suggested trips: Hauntings and History Walking Tour
Half-day Trip to Concord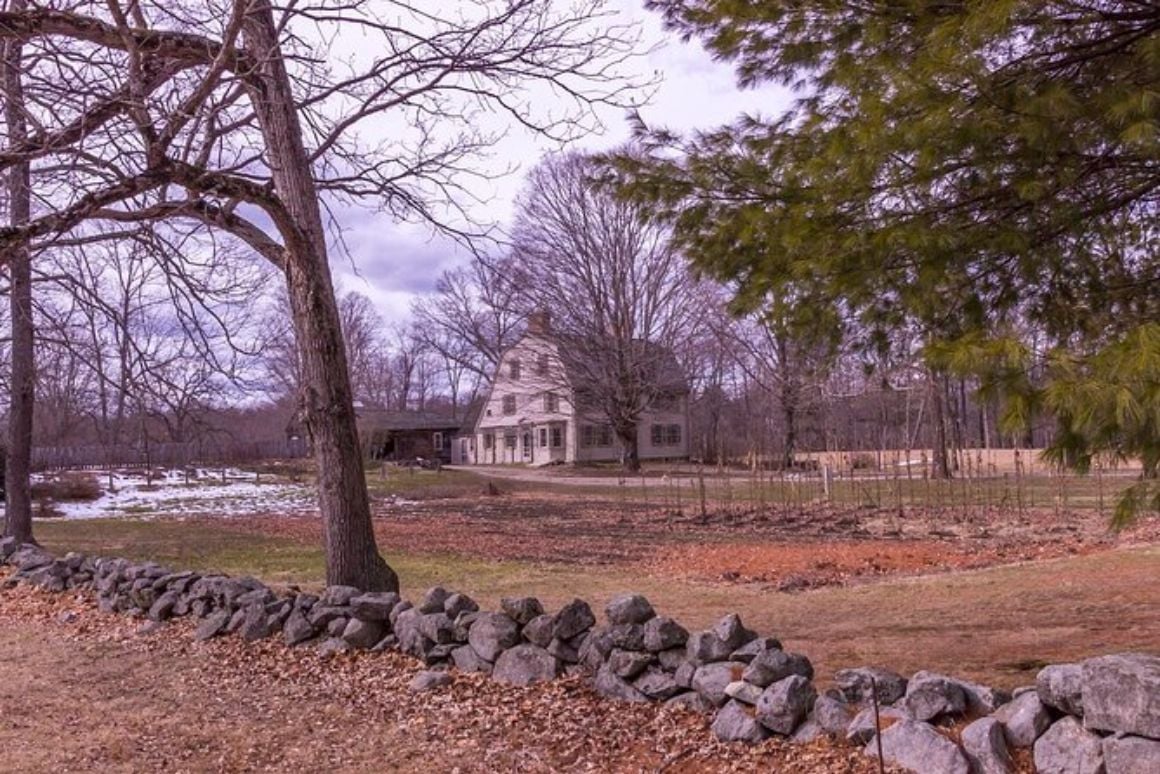 Just 35 minutes from Boston by car, the city of Concord is a delight of Revolutionary War and literary history. Whether you choose to visit on your own or as part of a guided tour, there's plenty to check out.
Revolutionary War buffs should definitely check out the Minute Man National Historical Park, which includes the Paul Revere capture site as well as the option to walk along the Battle Road. You can wander around the vast park on your own, but we'd recommend doing a guided tour for a more insightful experience.
The Concord Museum is relatively small but still interesting to visit. It won't take you more than an hour or two to see all the original historic artefacts and exhibits from the town's history.
Concord has, over the years, been home to some literary greats whose homes you can visit while you're in town. Louisa May Alcott's Orchard House is a must-see for anyone who loved Little Women. Equally fascinating and well-preserved is Ralph Waldo Emerson's house, as well as the Old Manse – a 19th Century house that was home to both Emmerson and Nathaniel Hawthorne.
Don't leave town without stopping by the Sleepy Hollow Cemetery. This beautiful leafy area is the final resting place of Thoreau, Emerson, Alcott, and Hawthorn, all within feet of each other in a spot called Author's Ridge. Bonus points if you visit during the Autumn season when the trees turn all shades of red, yellow, and orange.
Suggested trip: Private Excursion to Historic Concord
Is This the Best Daypack EVER???
Full-Day Trips From Boston
Sometimes after a full Boston itinerary, you want to get out of the city. Slightly further out are these Boston day trips will take you to Maine's coastline and Rhode Island's small towns. All within easy reach, these trips are worth checking out if you find yourself with a day to spare.
Day Trip to Martha's Vineyard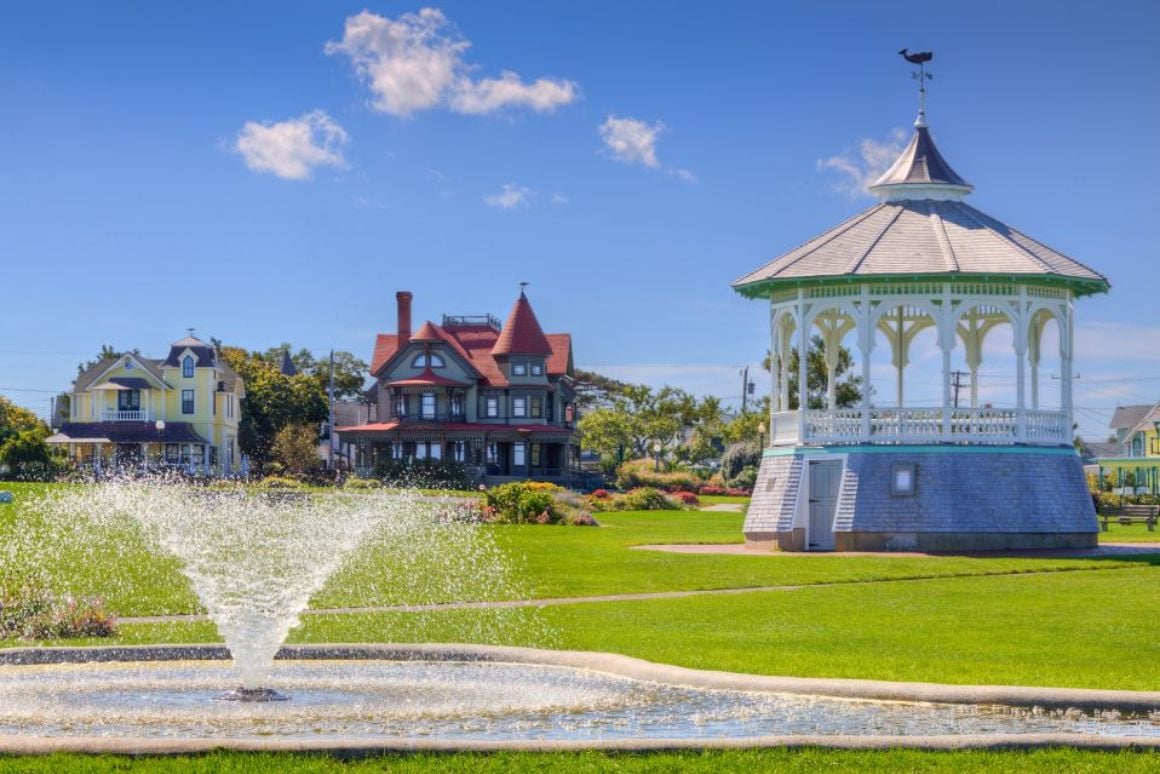 Just off the coast of Cape Cod, Martha's Vineyard has long been the secret summer spot for the USA's who's-who. Anyone who's anyone summers here on the reg, including the likes of Barack and Michelle Obama, David Letterman, and many other A-listers.
For a day trip from Boston, Martha's Vineyard offers a laid-back vibe, quaint coastal villages, and no fewer than five lighthouses ensuring safe passage for ships off the rocky coastline.
You can spend your day on one of the incredible unspoiled beaches, relaxing away from busy city life. Definitely make time for some delicious seafood with a view of the boats on the water, and maybe a stop past the breathtaking Gay Head Cliffs.
For something a little different, swing by the multi-colored gingerbread cottages in Oak Bluffs. This collection of cottages is like something out of a fairy tale and a must-see for the little ones. (Hint: visit in the summer when the houses are brightly lit in the sunshine and look eye-catching and festive.)
Suggested trip: Martha's Vineyard Day Trip from Boston
Day Trip to Portland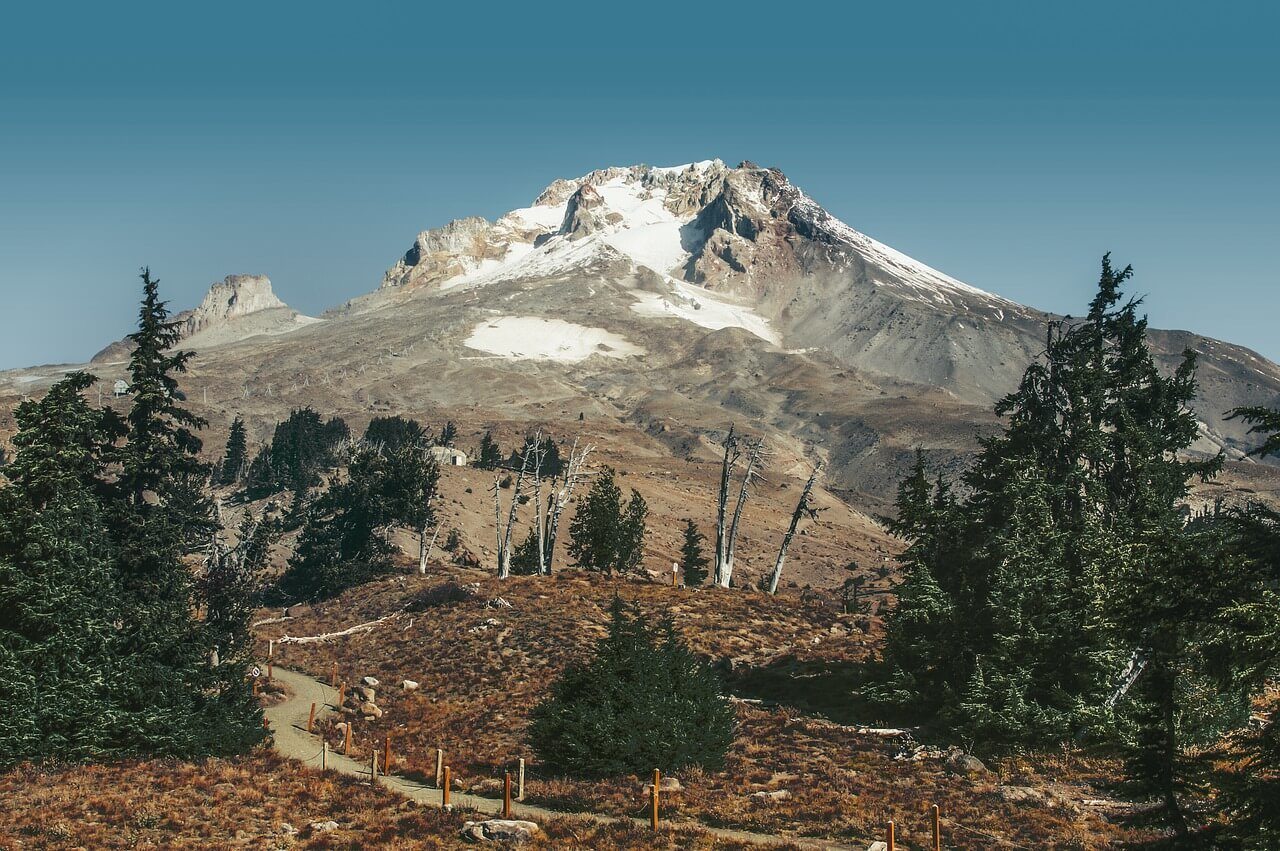 A drive two hours north of Boston will bring you to Portland, Maine, a popular foodie spot that really lives up to its reputation. Cuisine options include everything from Mediterranean fare to Vietnamese, and locally caught lobster to vegetarian delights. Whether you're into fine dining or fusion food, you'll not leave disappointed.
Blyth & Burrows is a favorite local spot serving killer cocktails artfully paired with small, tasty plates.
Explore the quaint Old Port, with its hilly cobbled streets lined with boutiques, bars, and pubs. And if you're keen to linger a little longer here (and we wouldn't blame you if you did), choose to stay in a simple well located loft.
The Greater Portland area is home to the highest number of breweries per capita than any other city in the US. You can try everything from craft beers, stouts, and ales. There are also local wineries and distilleries.
If you're the outdoorsy type, there are so many adventures to enjoy on a day trip in Boston. Think cycling, kayaking and paddleboarding, lobstering and fishing excursions, and even hover crafting on the bay.
Day Trip to Newport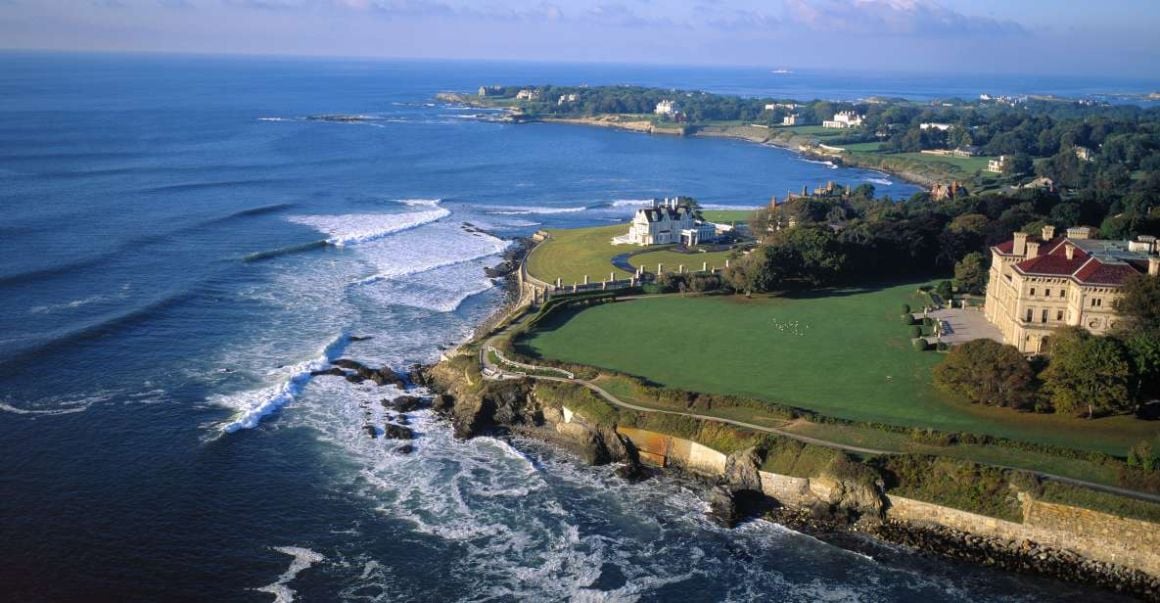 Like most places in New England, Newport has a rich history stretching some 400 years. With water on all sides, it was originally the summer playground for the very well-to-do. Wealthy families built the now-famous Newport Mansion.
Iconic and opulent grand homes have been perfectly preserved, some with art collections that would be the envy of any museum. If you're a fan of HBO's The Gilded Age, which was filmed in these very mansions in Newport, be sure not to miss out on this Boston day trip.
The Breakers is just one of the more prominent of these grand estates and is conveniently close to the International Tennis Hall of Fame and the Audrain Auto Museum. There's no shortage of historic homes, galleries, and museums in Newport to get a glimpse into day's gone by.
Visit one of the many picturesque lighthouses, and take in incredible views from the Cliff Walk. Fuel up at the White Horse Tavern – supposedly the oldest restaurant in America, or head down to Bowen's Wharf where you'll find a variety of restaurants and shops to explore.
Suggested trip: From Boston to Newport Mansions Small-Group Day Trip
Day Trip to Provincetown
If you have the chance to visit P-town, take it! As the oldest continuous art colony in the country, Provincetown delivers charm and character in spadefuls. It's also a favorite LGBTQ+ destination where absolutely everyone is welcome, and anything goes.
Situated on a finger of land that juts into Cape Cod Bay, Provincetown is surrounded by water with plenty of beautiful beaches. Vibrant shops, galleries, and restaurants line the main street in town, and there's usually an event or festival to check while you're there.
Provincetown isn't an island, but it certainly has that kind of festive, laid-back vibe. In addition to whale-watching and hiking, the town is alive with art and entertainment, and food at any time of year.
You can't consider your visit here complete until you've climbed the Pilgrim Monument – a 252-foot granite tower that looks out over the harbor – or feasted on some freshly-caught seafood. Definitely try the Lobster Rolls – this town takes them seriously!
Suggested trip: Cape Cod Fast Ferry
Day Trip to Providence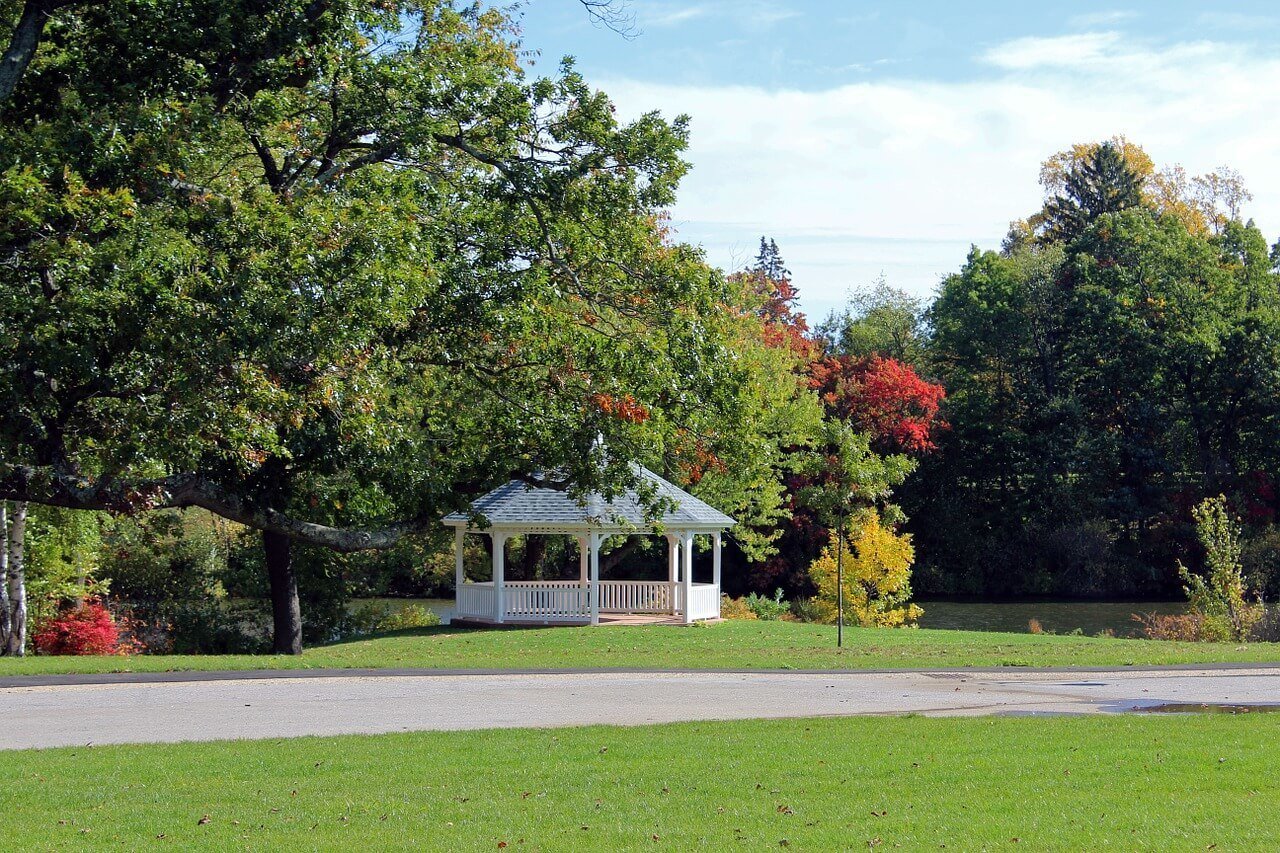 Providence is the kind of artsy place you can happily spend a day wandering round. It may be the capital of Rhode Island, but this city is charming and friendly and gives off major small-town vibes.
If you're into architecture, design, and art in general, then you'll adore spending a day in the city checking out the downtown's incredible buildings. See art deco, and beaux-arts buildings as well as gorgeous late Victorian terracotta-fronted gems. You can extend your stay in town and book a stay in a stunning downtown hotel originally built in 1929.
If looking at buildings doesn't feed your soul, then the food scene in Providence certainly will. Each of the city's vibrant neighborhoods has something to feast on, whether you're looking for light nibbles, casual dining, or something truly decadent and over the top.
Venture from the historic East Side to the West Side's Federal Hill, which is home to over 100 restaurants and food markets – you'll be feasting on everything from lobster to Italian!
Day Trip to Plymouth
Even if you're not American, there's something special about standing on the exact spot where the first English pilgrims arrived in America 400 years ago. It's this rich history that has consistently attracted visitors to Plymouth through the years, and makes this a popular Boston day trip.
Visit the historic Plymouth Rock where the Mayflower came ashore, see the Pilgrim Hall Museum, and explore the meticulously preserved buildings like the Grist Mill or the Hedge House Museum.
But even if you're not a history buff, Plymouth is a quaint destination with arguably some of the best whale watching to be had. Spend time in the beautiful outdoors at one of the many beaches, parks, and gardens, or take to the water in a kayak or boat.
Stop in for a brew at the Mayflower Brewery or the Second Wind Brewing Company, or if wine's more your thing, visit the Plymouth Bay Winery or the Uva Wine Bar to sample some of the local varieties.
Suggested trip: Quincy, Plymouth, and Mayflower II Day Trip
Day Trip to Newburyport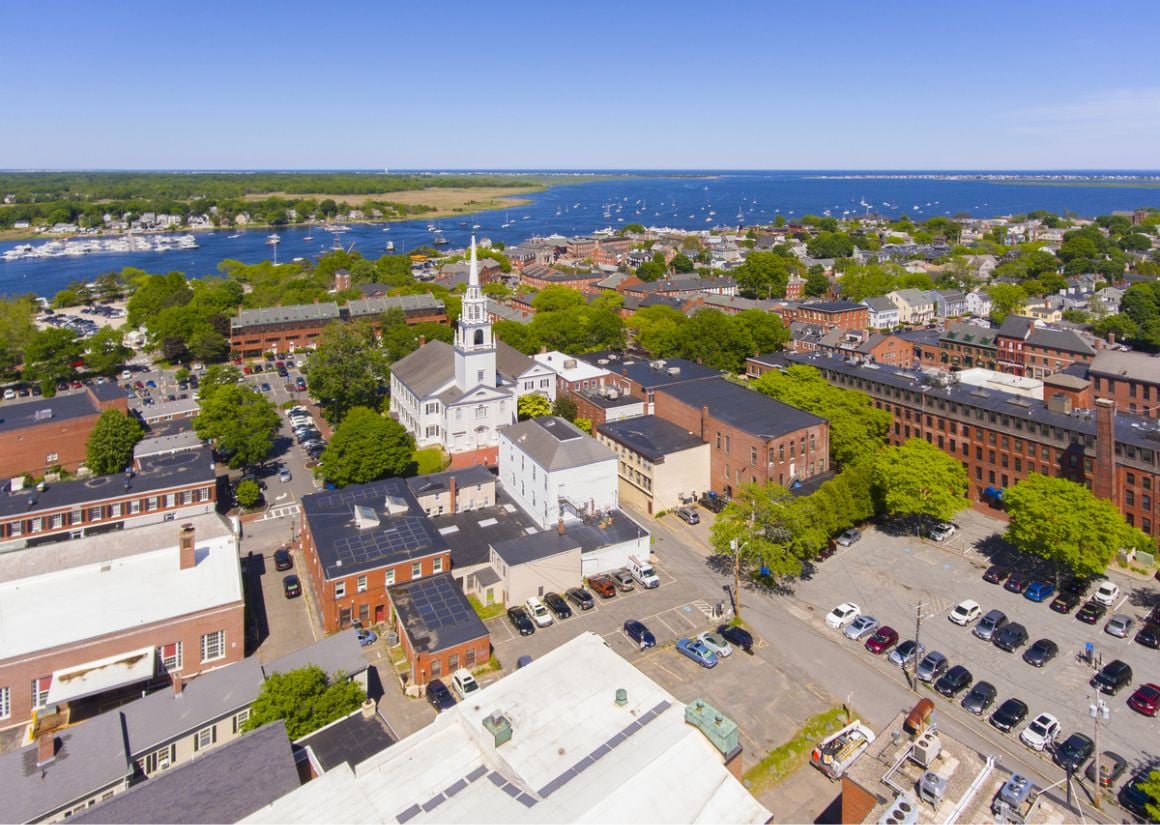 Known to locals as 'The Port', Newburyport mounts a charm offensive on any visitors. Not only due to its scenic location on the coast where the Merrimack River meets the Atlantic, but because of its historic buildings in downtown.
From the Cushing House Museum & Garden to the Custom House Maritime Museum, there are plenty of opportunities to discover local history. Otherwise, the waterfront area is great for a meander among the many restaurants and shops.
The major summertime attraction is by far the many excellent beaches. Nearby Plum Island is a popular retreat. A visit will include great beaches, an iconic lighthouse dating to 1898, and somewhere to enjoy a meal while watching the sunset at the Plum Island Grille. Check out this quaint little cottage if you want to extend your stay.
Sightseeing can be thirsty work, stop by one of the local breweries for a frosty craft beer. Try out the River Walk Brewing Company, the Newburyport Brewing Co., and House Bear Brewing.
Day Trip to Mystic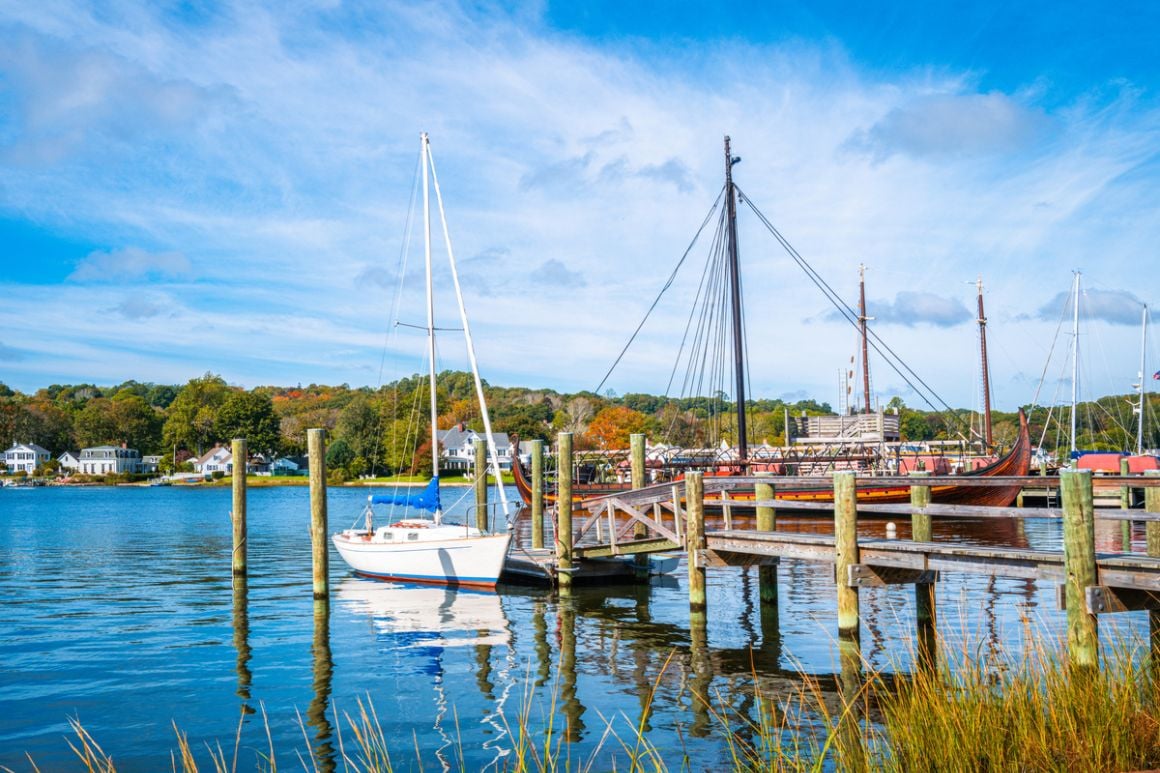 Mystic is a quaint seaport village that fuses maritime history with that quintessential New England charm. From its iconic Bascule bridge to the old sea captain's homes that line the streets, it's easy to see why this picturesque town is so popular.
Attractions here include the seaport, aquarium, and the Mystic Museum of Art. History lovers shouldn't miss the Olde Mistick Village. A popular fall-time tradition is to visit BF Clyde's Cider Mill – the only steam-powered cider mill in the US. Grab a cider and fresh donut before setting out to explore.
In the summer months, visitors usually head out on the water for a morning of sailing or a cruise. Whenever you visit, there's likely to be some kind of celebration to check out!
Day Trip to Kennebunkport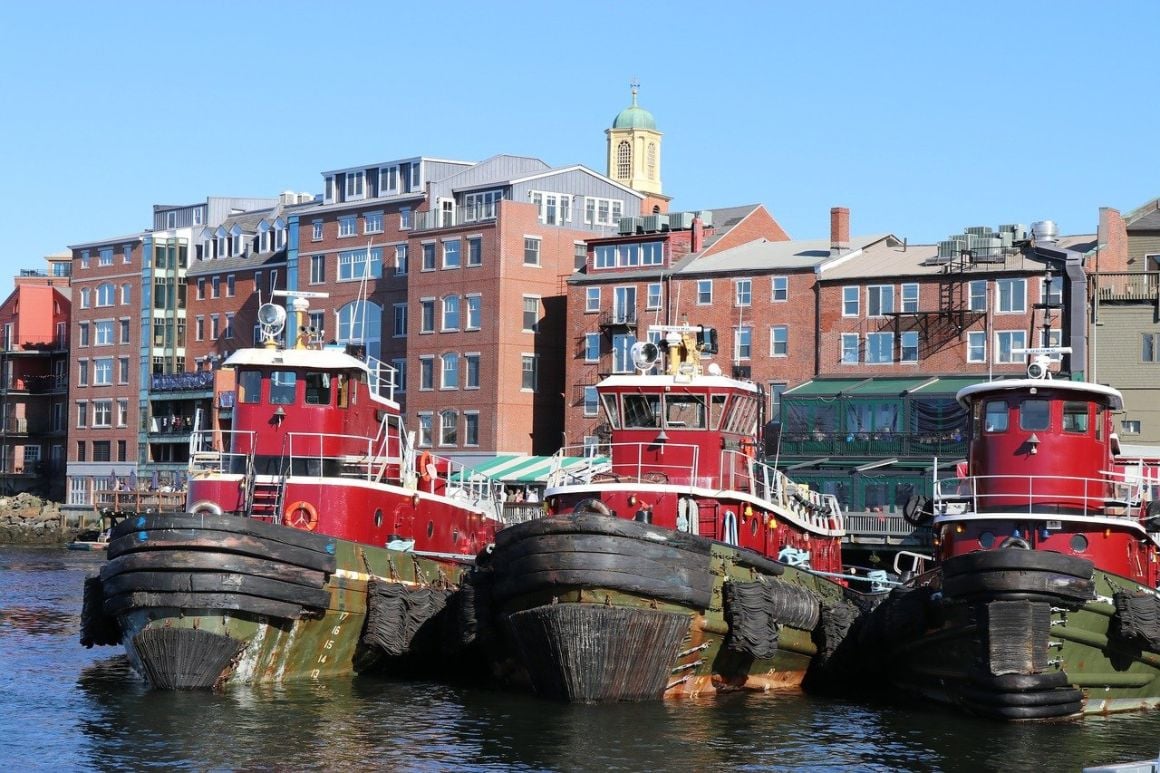 Kennebunkport is the kind of vacation destination that people return to time and again all year round.
Colony Beach and Goose Rock Beach are the two most popular spots. You can test out your sea legs on a boating adventure, like whale watching tours, lobstering tours, and other scenic sailing trips.
After a day out in the sun, Dock Square is where you'll find the town's many restaurants to refuel. Grab a lobster roll at the Clam Shack or celebrate a special occasion at the town's only five-star restaurant, The White Barn.
Stop in to see the historical artifacts collection at the Brick Store Museum and Nott House or visit the Seashore Trolley Museum – a must for train enthusiasts.
Suggested Trip: Kennebunkport Day Trip with Optional Lobster Tour
Day Trip to Lexington
In 1775, Lexington was the backdrop to a bloody battle between the patriotic Minute Men and the British army. The scene of the battle, Lexington Common, and its surrounding homes have been perfectly preserved, making it a popular Boston day trip for history lovers.
In addition to the battle green, you can visit the historic Buckman Tavern (the oldest tavern in Lexington), The Old Belfry, the Old Burying Ground, and the Hancock-Clarke House for a step back in time.
Visit the town center where you'll find a variety of mom-and-pop shops to check out. Grab a crepe at Tres Petite Creperie, a fresh bagel from Wicked Bagel Bakery and Deli, or ice cream from local favorite Rancatore's Ice Cream and Yogurt.
Visit the Lexington Arts and Craft Society or the Munroe Center for the Arts. Both offer exhibits by local artists as well as classes and workshops.
Suggested trip: Battle Green Tour
Small Pack Problems? 😉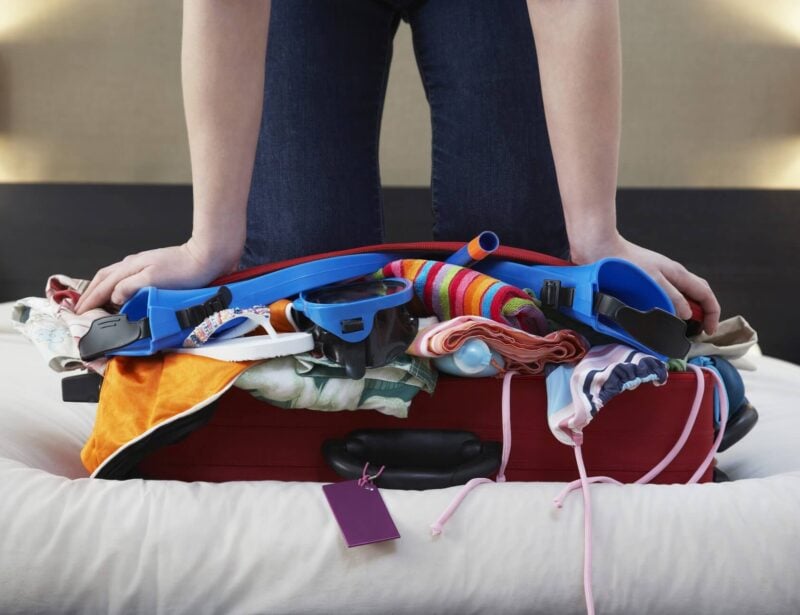 My missus travels with all her clothes in ziplock bags: don't be like my missus. UP YOUR PACKING GAME!
Packing cubes for the globetrotters and compression sacks for the real adventurers – these babies are a traveller's best kept secret. They organise yo' packing and minimise its volume too so you can pack MORE.
Or, y'know… you can stick to ziplock bags.
View Our Fave Cubes
Or Check Out the Sacks!
Don't Forget Your Boston Travel Insurance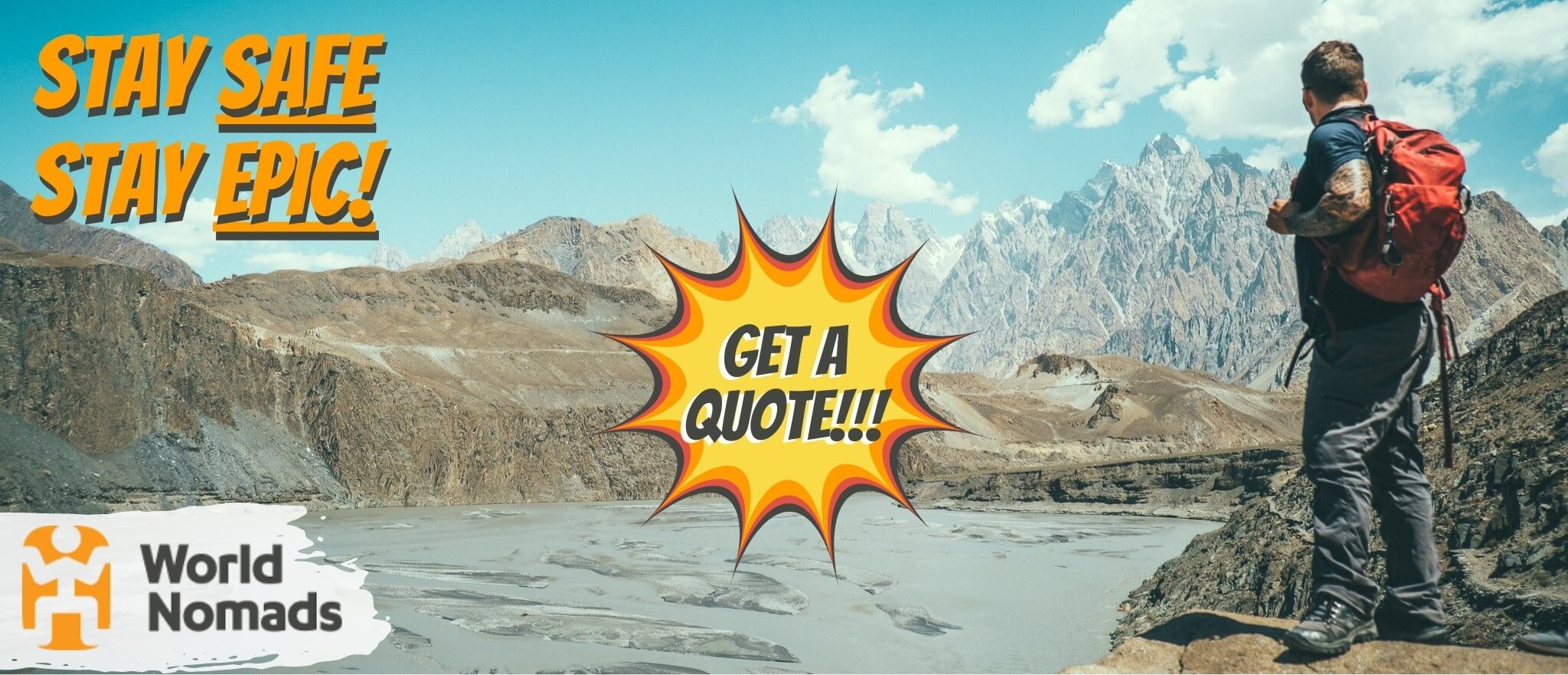 World Nomads' mission is to support and encourage travellers to explore their boundaries. They offer simple & flexible travel insurance, and safety advice to help you travel confidently.
They've been doing it since 2002 – protecting, connecting, and inspiring independent travellers just like you.
Get a quote below or read our in-depth review!
World Nomads provides travel insurance for travelers in over 100 countries. As an affiliate, we receive a fee when you get a quote from World Nomads using this link. We do not represent World Nomads. This is information only and not a recommendation to buy travel insurance.
Final Thoughts
Boston's rich history and seaside location makes it a popular destination with tourists from all over the world. However, it's not the kind of place you visit once and tick off your bucket list. It's a destination that has much to give and many layers to explore.
The surrounding towns and cities of New England make for some truly memorable day trips from Boston. There are trips for foodies, history buffs, beer enthusiasts, and art lovers – truly something for everyone!
You don't need to be a history buff to appreciate a day trip to see Newport's many mansions or spend a day (or night) on a witchy walking tour through Salem.
---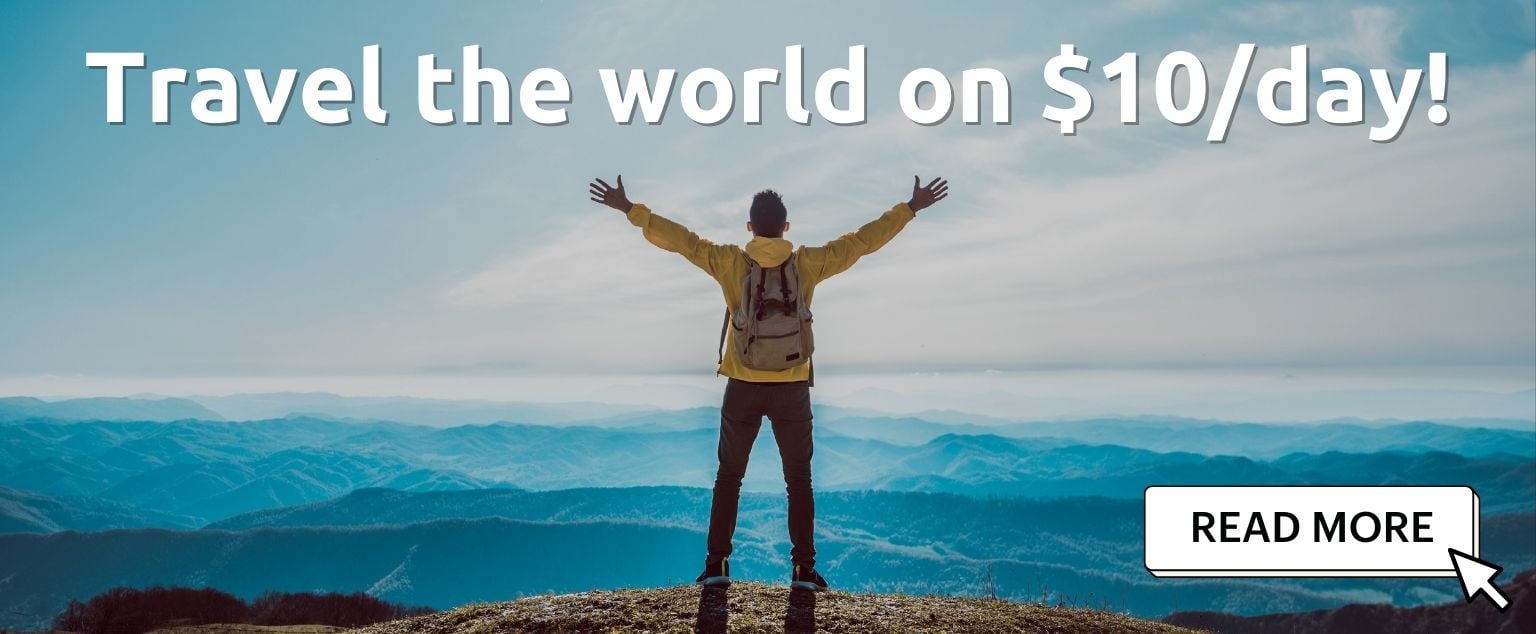 And for transparency's sake, please know that some of the links in our content are affiliate links. That means that if you book your accommodation, buy your gear, or sort your insurance through our link, we earn a small commission (at no extra cost to you). That said, we only link to the gear we trust and never recommend services we don't believe are up to scratch. Again, thank you!