Providence is the capital of Rhode Island and its most populous city. It rests at the northern neck of the Narragansett Bay.
With the culture and sophistication of a large city and all the friendliness of a small town, there's something very unique about Providence and it has great appeal for travelers. The city is extremely compact in size, making it easy for guests to get around the top attractions on foot or using the public bus service.
Providence is lively and full of character, with distinctive neighborhoods reflecting its ethnic and cultural diversity. Home to Brown University and the Rhode Island School of Design, the student population keeps the streets of this historic city feeling fresh and vibrant.
The city has a flourishing arts community, beautiful colonial buildings with historic value, diverse neighborhoods and a stellar dining scene. There are heaps of unmissable things to do in Providence!
Read on to discover the most unique things to do in Providence to make your vacation the best it can possibly be!
Top Things to Do in Providence
Wondering where to begin with planning your Rhode Island vacation? First, think about where to stay. If you're ever unsure, these are the best bed and breakfasts in Rhode Island. After that, you can start planning your activities!
We think these are the 6 essential things to do in Providence, for any traveler – whatever your age or interest!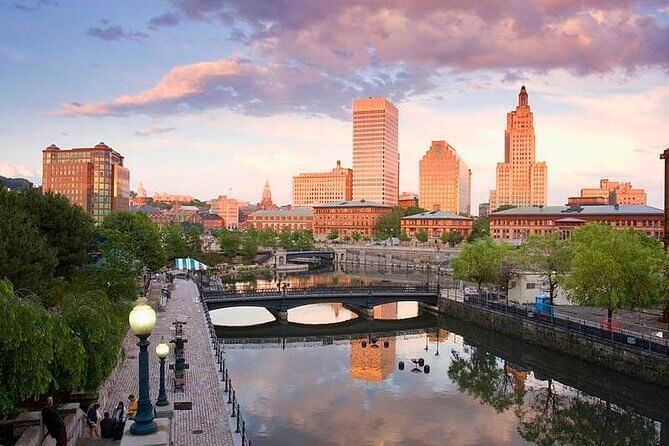 The city of Providence sits upon a series of charming waterways which provide an undeniably romantic vibe. These are best explored by boat so you can appreciate the cityscape and learn about the history of the city, as well as see its modern-day masterpieces.
Hop aboard a riverboat either during the day or by night, and let your knowledgeable captain steer you through the prettiest and most historic parts of the city in a fully narrated cruise. You'll be taken along the Providence River, Waterplace Park and Providence Harbor. You'll soon have your bearings of the city, making this one of the best things to do in Providence to start your vacation in style!
2. Expand your mind at Brown University
Providence is home to the prestigious, Ivy League classified Brown University. It's noted for its status as a world-class research institution and the students are famed for their intellectual and creative minds – the ultimate all-rounders! Notable alumni include John F Kennedy Jr., John Davison Rockefeller Jr. and even Emma Watson!
The general public are welcome to visit the campus and explore public areas such as the John Hay Library and Haffenreffer Museum of Anthropology. You can check out the artworks of the David Winton Bell Gallery and the antique maps of the John Carter Brown Library. Students of the university are available to take guests on tours of the campus too, and give the inside scoop on student life at Brown if you're considering applying. Call in at the Brown University Visitor's Center to arrange what to see!
FIRST TIME IN DOWNTOWN
Downtown Providence
For first-time visitors to Providence or those on a fleeting city break, Downtown Providence has you covered! Downtown Providence is where you will find cheap lodgings and easy access to all the city's best attractions and it's nightlife hub.
Places to visit:
Catch a play or concert at the Providence Performing Arts Center
Spot the famous landmarks along Westminster Street and Washington Street including the treasured Superman Building
Follow the course of the Providence River to experience the phenomenal WaterFire by night – you can take a river cruise or observe from the banks!
For a slightly more unusual way to explore Providence, give your culture sightseeing day a dash of crazy! Sign up to a city challenge with Crazy Dash, a walking adventure tour. Using the Crazy Dash smartphone app, you can download your unique starting point from which you will take part in a series of games and challenges across 10 different checkpoints around the city.
Perfect for those who have ever fantasized about being Sherlock Holmes for the day, or anyone who is after an alternative option to your typical, guided city walk. This one is great to experience with family, friends – or even grab your dorm mates if you're hostelling your way around Rhode Island. Certainly one of the most non-touristy things to do in Providence!
4. Step back in time at the John Brown House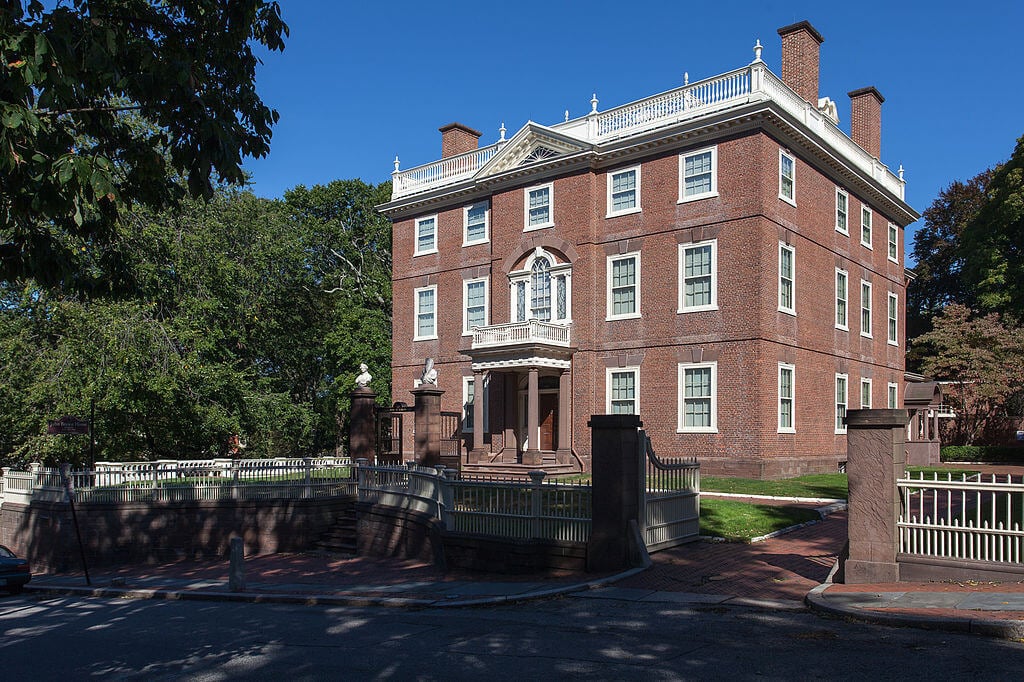 Located on 52 Power Street (just off the historic Benefit Street), you will find the John Brown House. This was the first mansion to be built in Providence. It was constructed in 1786 and is named for its original owner, the merchant and one of the early benefactors of Brown University.
The house is open to the public for guided tours or you can take an audio tour if you prefer. With its antique furnishings and ornaments, this magnificent house can give you a glimpse of what 18th century Rhode Island life would have been like. It also delves into the darker areas of America's history, such as the slave trade. It's extremely accessible, making it perfect for history buffs or those with a curious mind. One of the best things to do in Providence indoors!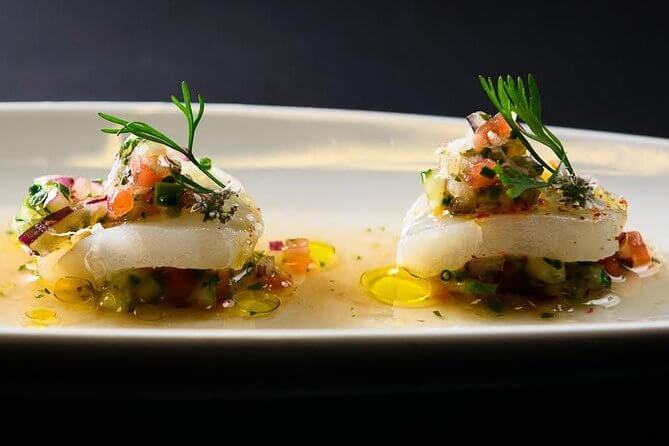 Providence knows how to do food, trust us – we've been there, done that. There is a huge array of restaurants dishing up fresh seafood, all-American fare and international cuisine from Providence's ethnic population. You will find farmers markets, experimental bakeries and innovative eateries to keep your tastebuds happy and your tummy satisfied. There's so much variety in Providence that no meal will be the same!
The Downcity neighborhood is particularly lip-smackingly gourmet. It's definitely worth booking yourself onto a food tour with a local to make sure you skip the tourist traps and only eat the best of Providence! Word of warning, your jeans might feel a little more snug after a few days in Providence.
6. Check out the 'Superman Building'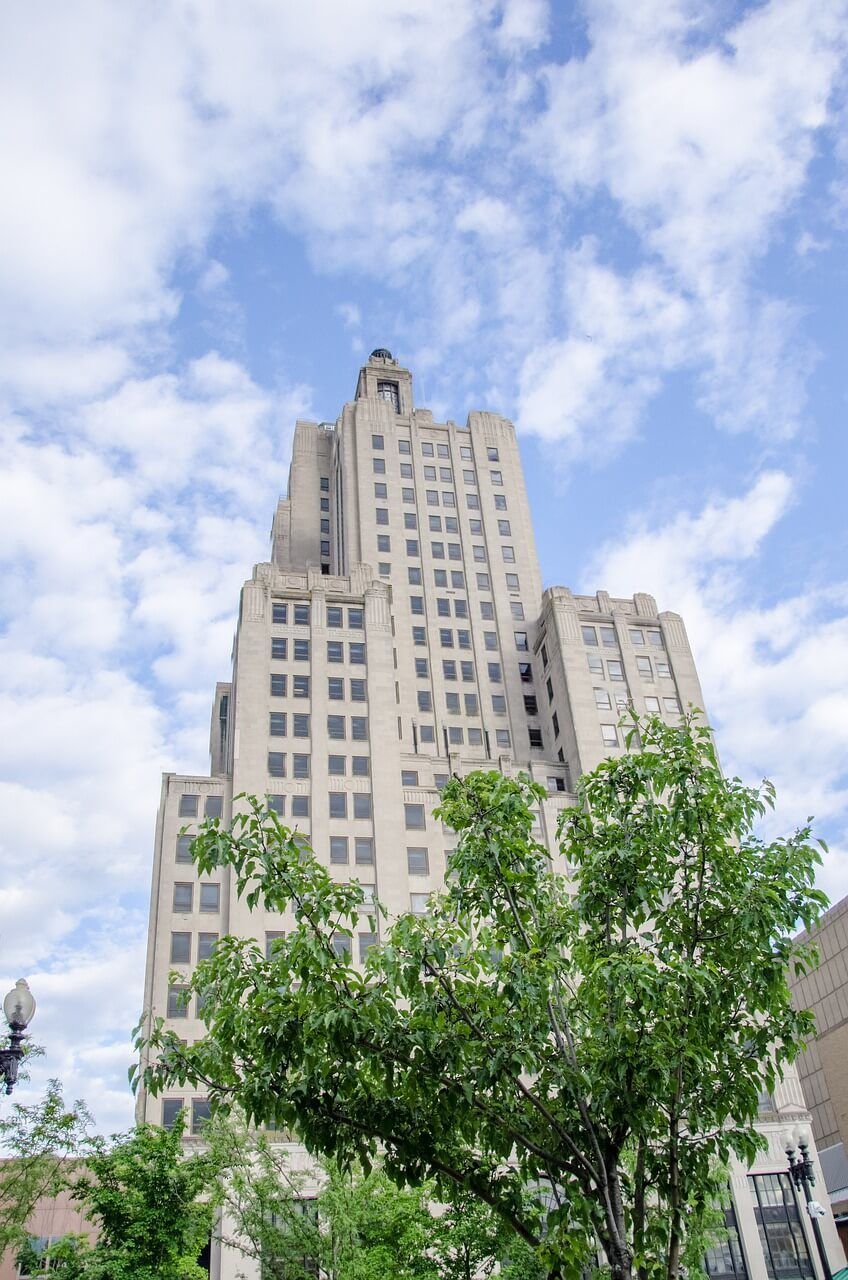 In Downtown Providence, you might scratch your head when you spot the familiar-looking tower looming over the streets, at 111 Westminster Street. Providence's most distinctive building is fondly known as the 'Superman Building' for its resemblance to the Daily Planet office in the Superman comics.
Although the comic says the building wasn't the inspiration behind his work, it's still pretty cool to see as the resemblance is uncanny. Built during 1928, the building is Art Deco in style and standing at a vertigo-inducing height of 428 feet it's the tallest building in the state!
The building is officially called the Industrial National Bank Building. On a sadder note, it's been deserted for the past few years after the Bank of America decided not to renew its lease.
Small Pack Problems? 😉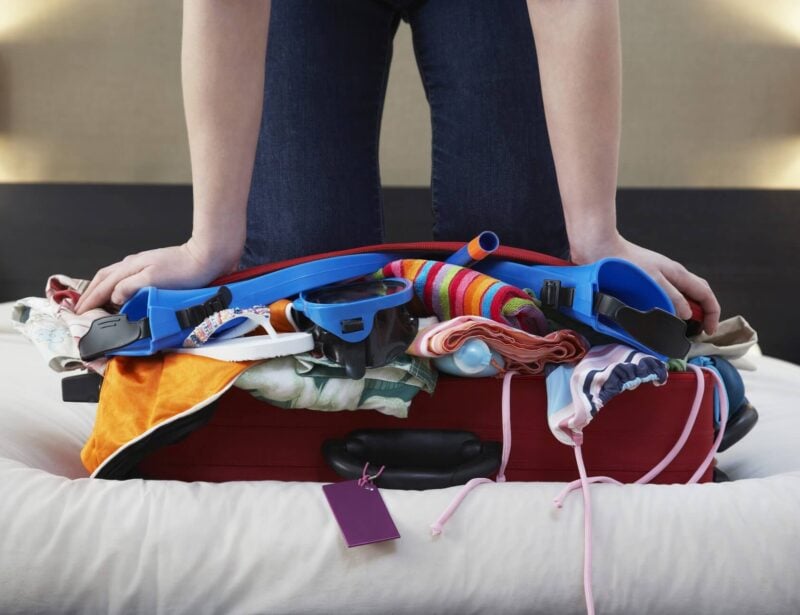 My missus travels with all her clothes in ziplock bags: don't be like my missus. UP YOUR PACKING GAME!
Packing cubes for the globetrotters and compression sacks for the real adventurers – these babies are a traveller's best kept secret. They organise yo' packing and minimise its volume too so you can pack MORE.
Or, y'know… you can stick to ziplock bags.
View Our Fave Cubes
Or Check Out the Sacks!
Unusual Things to Do in Providence
Looking to do something a tad different for your dream vacation? Try our favorite most unusual things to do in Providence off the beaten path and make your vacation even more memorable.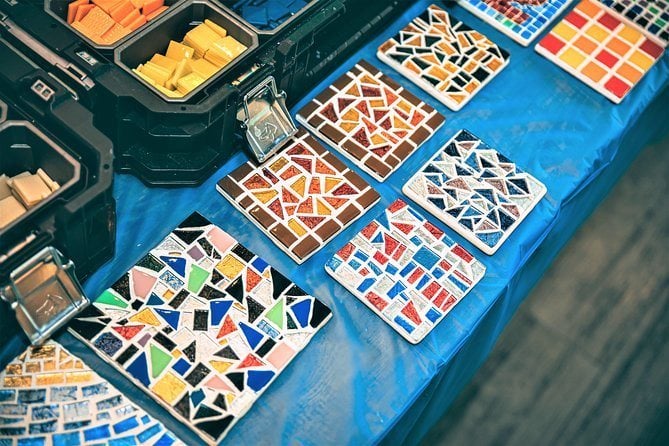 Rather than stockpiling the typical fridge magnets, bottle openers and mugs for your vacation souvenirs, why not bring back something handmade for either yourself or your loved ones?
In Providence, you can sign up for a 'Make a Mosaic' workshop and create your own little mosaic tile to take home. These hands-on workshops provide a fun experience and are one of the quirkiest things to do in Providence on a rainy day. They run for around 2 hours, and are led by a creative expert who will help you find your inner Michelangelo whilst you make new friends in the process.
These little mosaics will make for lovely coasters for said mugs, if you really can't resist!
8. Say ciao to 'Little Italy'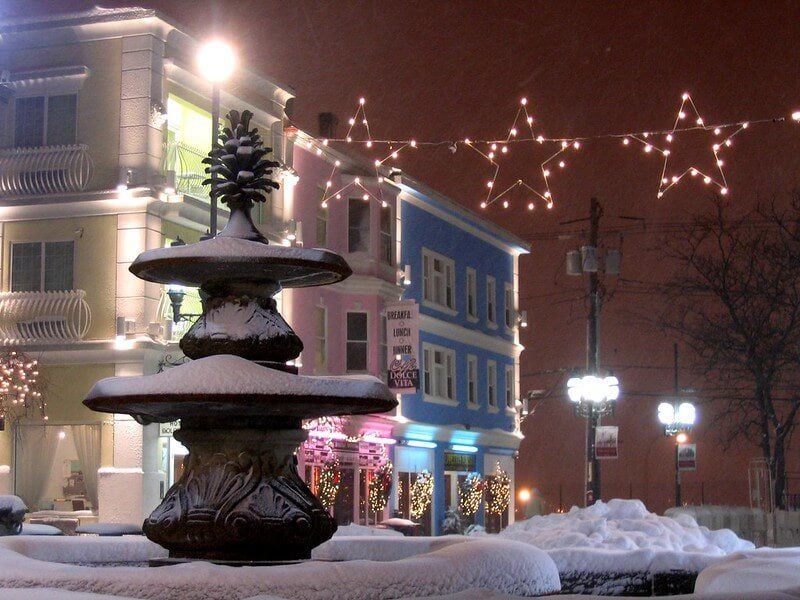 Providence is extremely diverse in terms of ethnic residents and is home to a large community of Italian-Americans. Many of whom live in the Federal Hill area, and coming here for a wander is like being transported right into Italy.
This neighborhood borders the western border of Downtown Providence. Italian immigrants began to settle here over a century ago in the 1900s and have called it home ever since. Visit Federal Hill to dine on authentic Italian cuisine, cool down with proper Italian gelato, shop for local produce and pick up traditional Italian products. Take some time to people-watch in DePasquale Plaza, where you can toss a coin in the fountain for luck and appreciate the slower pace of life over an espresso. One of the best things to do in Province city center is spend a few hours hanging out in Federal Hill.
9. Visit the only planetarium in the state of Rhode Island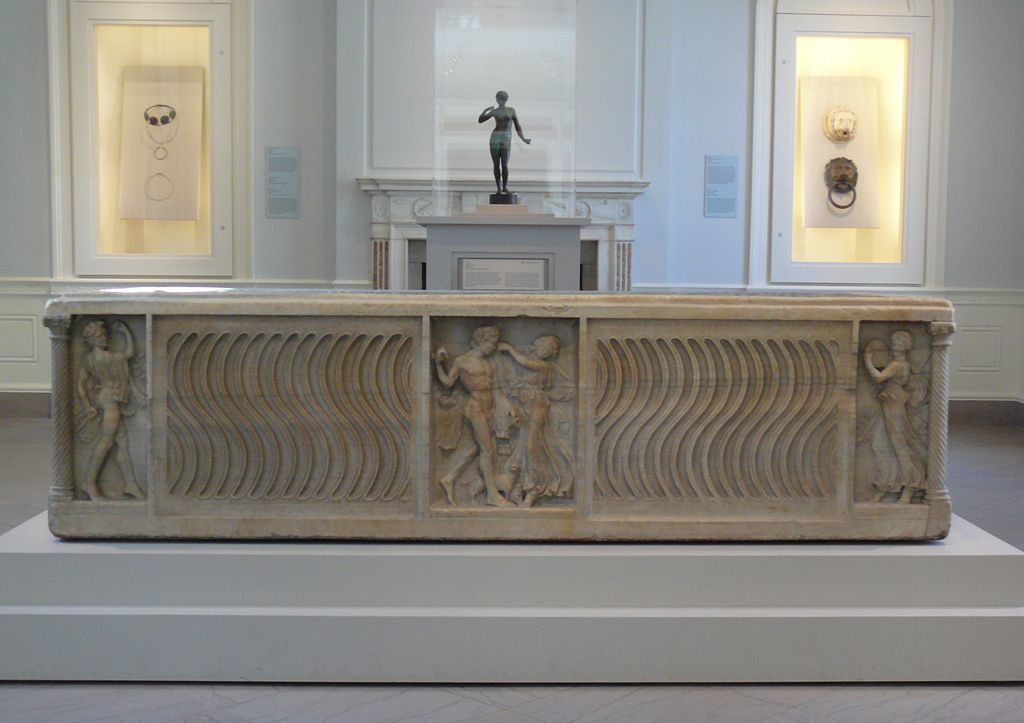 At the Museum of Natural History (incidentally, the only one of its kind in Rhode Island) you'll find the only public planetarium in the state. At a wallet-friendly $3 per person, the planetarium is a novel and cheap activity to enjoy in town. Gaze up at stars, planets and constellations and transport yourself to the reaches of outer space to add a definitive twist to your vacation.
It's one of those rare activities that is romantic enough to qualify for date night AND keep the whole family happy, depending on who you're vacationing with!
A side note is that the museum itself is well worth a visit, which for $2 you can see mounted insects and taxidermy
Safety in Providence
Overall Providence is a safe city for tourists. The crime that does occur tends to affect parts of the city which tourists would usually have no reason to go to, including South Providence and Olneyville. Downtown can be a little shady at night, so exercise extra caution if you are out late alone or if you plan on going drinking.
Pick-pocketing is rarely reported in Providence but always be mindful when traveling by public bus and when in crowded areas or touristic places and keep your belongings close.
Read our tips for traveling safely before you fly and always get travel insurance. Check out our roundup of the best travel insurance.
Travel with peace of mind. Travel WITH a security belt.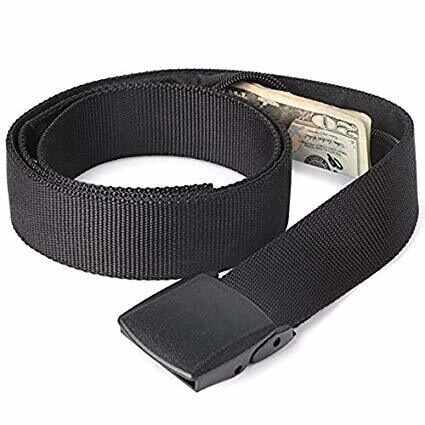 Get your cash stashed with this awesome Pacsafe money belt. It will keep your valuables safe no matter where you go.
It looks exactly like a normal belt except for a SECRET interior pocket perfectly designed to hide a wad of cash or a passport copy. Never get caught with your pants down again! (Unless you want to.)
Hide Yo' Money!
Things to Do at Night in Providence
Check out some of our favourite things to do in Providence at night to make the most of your time in this lively city.
10. Show your creativity at Muse Paint Bar
Even if you haven't so much as looked at a paintbrush since high school, Muse Paint Bar gives anyone the chance to get experimental with an easel and palette. As the premier paint and wine experience, this activity is best enjoyed by night, although alcohol is not compulsory!
Sandwiched between the Moshassuck River and Benefit Street, Muse Paint Bar bar runs nightly events. Each session bears its own theme, which might be anything from pumpkins to pets, lake reflections to moonlit forests, Disney characters to Christmas! Follow your expert guide who will aid you through creating your own masterpiece to take home. The bar serves soft drinks or you can have a glass of wine if you prefer, to help boost the flow of creativity!
Beginners are welcome, all painting material is provided so come along and find your inner Picasso.
11. Drink at one of the oldest brewpub restaurants in New England
Open since 1994, the name is the Trinity Brewhouse and you'll find the pub right in the heart of Downtown Providence. On tap, you'll find a mixture of IPAs, stouts and sours. There are always a couple of more experimental blends available on tap – tinted with flavours such as ginger, pumpkin and coffee. Rock up and discover what's available whilst you're in town!
The Trinity Brewhouse food menu keeps things clean and simple, tasty and filling. Pair your pint with tapas, nachos, burgers or healthy salads. Trinity Brewhouse is the place to come to enjoy a cold brew and a chinwag or a post-theatre debrief. You can shoot some pool here as well, once you're done putting the world to rights.
Check out their 'artistic' approach to cuisine, beer and libations for yourself.
Where to Stay in Providence
For first-time visitors to Providence or those on a fleeting city break, Downtown Providence has you covered! Downtown Providence is where you will find cheap lodgings and easy access to all the city's best attractions and it's nightlife hub.
Three things to do in Downtown Providence:
Catch a play or concert at the Providence Performing Arts Center
Spot the famous landmarks along Westminster Street and Washington Street including the treasured Superman Building
Follow the course of the Providence River to experience the phenomenal WaterFire by night – you can take a river cruise or observe from the banks!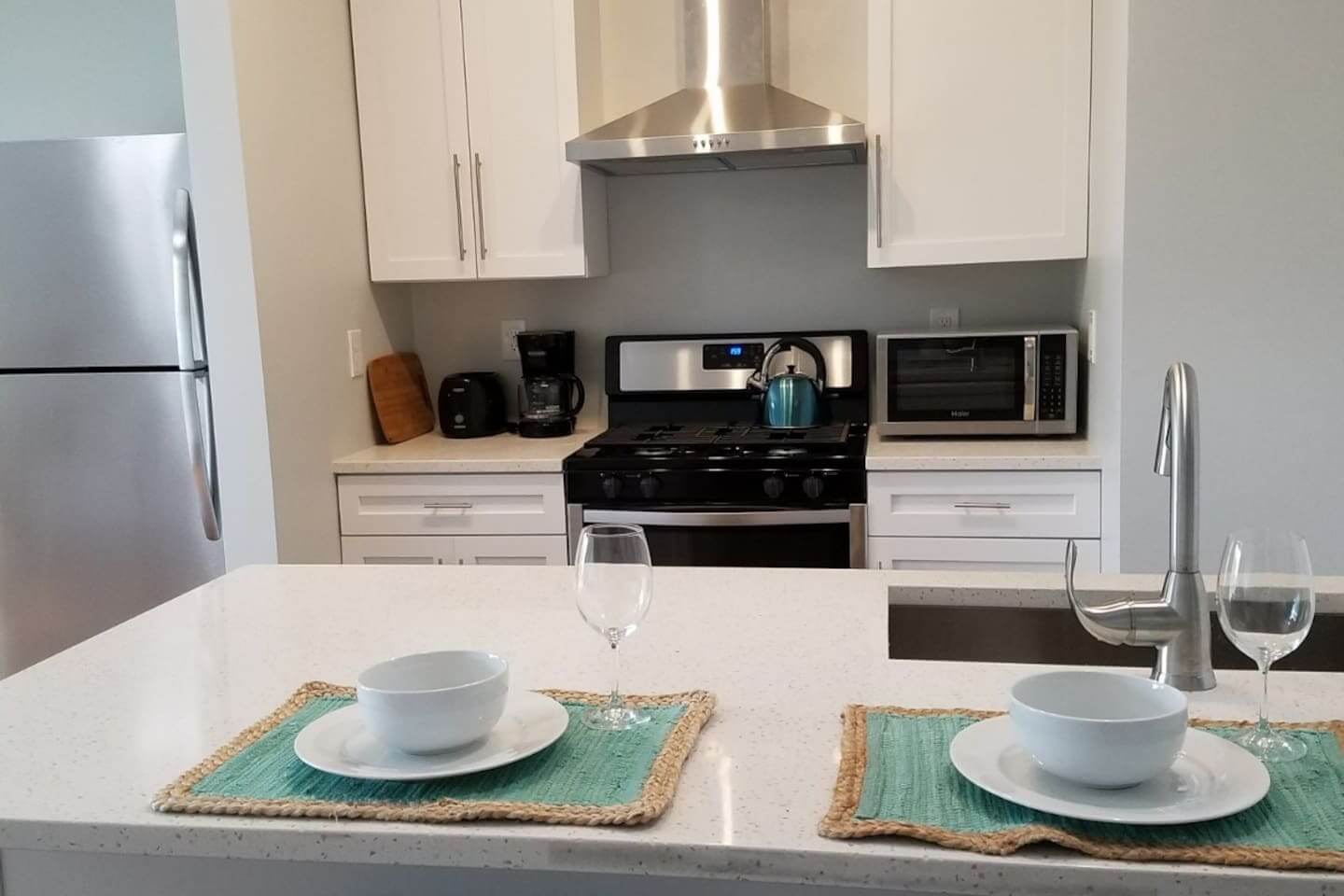 This one-bed Downtown apartment is perfect for travelers seeking private and central accommodation in Providence. On the 2nd floor of a newly renovated building, the apartment will impress with its own private balcony which gives impressive views of the city skyline, including the Superman Building! You won't have to go far to find delicious coffee shops and restaurants or take advantage of the fully equipped kitchen.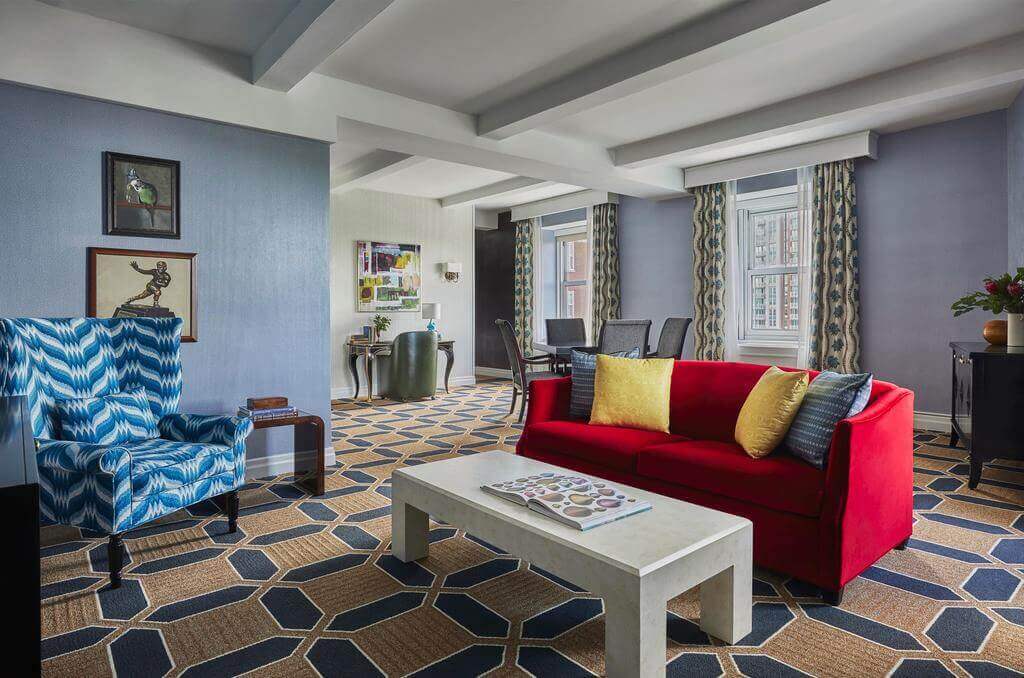 This affordable 4-star hotel is the ideal base to enjoy Providence without having to splurge on accommodation. The hotel comes will all you need to enjoy a comfortable stay with free Wi-Fi, complimentary toiletries and a helpful reception team. Breakfast is available. You can walk to most of the top attractions from here and experience Downtown Providence by night!
Romantic Things to Do in Providence
If you're visiting the city with your OH, be sure to surprise them with a date night they deserve. Here are some of the best things to do in Providence for couples.
12. Share a dreamy sunset at Fox Point
As the sun starts to drop, head to the chic riverside neighborhood of Fox Point. Take a stroll along the riverfront in India Point Park and then head undercover for some upmarket cocktails and spectacular views of the sunset.
The Hot Club is famed for its service, menu and its community spirit. They partake in the Providence Good Night Lights scheme, whereby local businesses of East Providence flicker their lights every single night at 8.30pm for one minute to 'say goodnight' to the children staying across the river at Hasbro Children's Hospital. Hang around after the ritual for live music to round off your date!
13. Take a romantic walk at WaterFire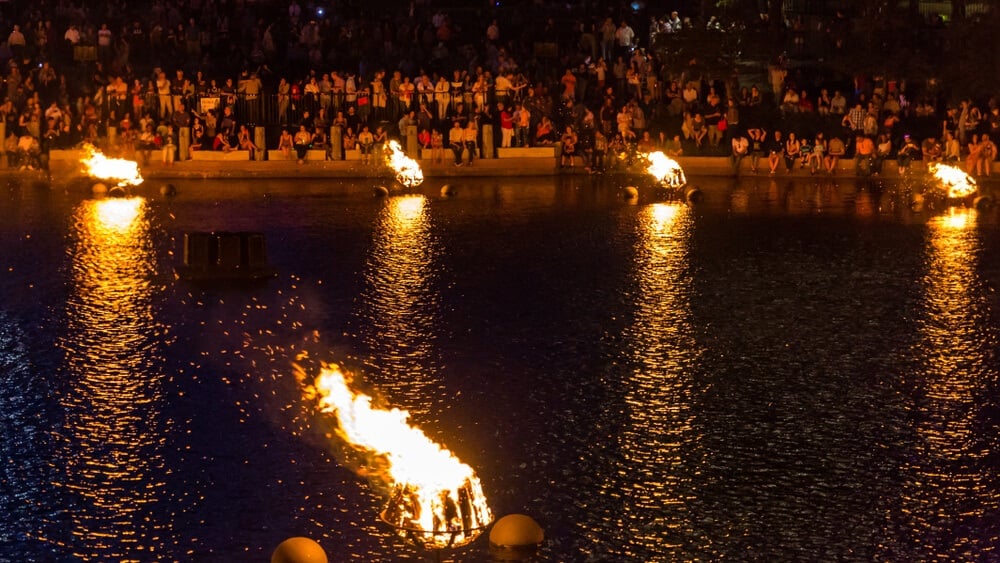 WaterFire Providence is an art installation like no other which sees over 80 bonfires blazing on the surface of the three rivers passing through Downtown. Typically the shows run during the summer months of May to November. WaterFire has been running for 25 years now, so you know it's a cracker of a show!
Listen to the crackling flames, inhale the scent of blazing cedar and pine, be captivated the flickering firelight on the arched bridges, listen to enchanting music from all over the world and feel the atmosphere wash over you.
Utterly romantic, 100% free and also one of the best things to do in Providence at night!
Best Free Things to Do in Providence
Save your dollars by checking to some of the awesome things to do in Providence that won't cost a cent!
14. Rummage through antique books at the Providence Athenaeum
The Providence Athenaeum is 19th-century library favored by Edgar Allan Poe and Providence-born H.P. Lovecraft, known affectionately as 'the Ath.'
Open since 1836, the library offers membership for local bookish types but any member of the public can drop in to have a sniff of the old books and rifle through the stacks to inspire your next literary love affair.
As well as being free, there is a children's library on-site so it's one of our top things to do in Providence with kids or alone!
Is This the Best Daypack EVER???
15. Mooch through one mile of history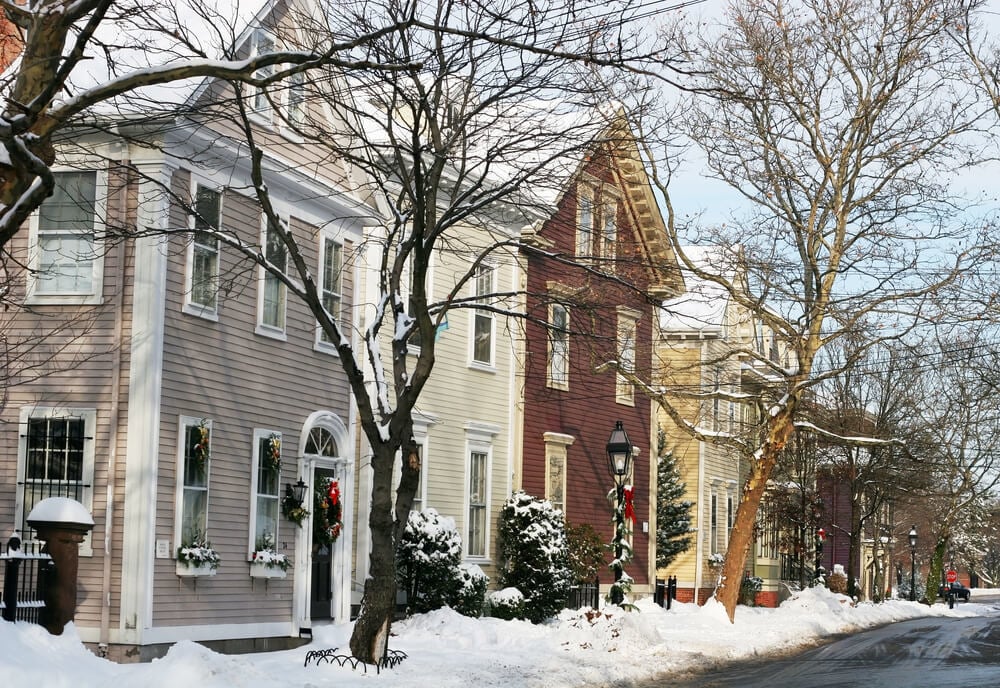 A self-guided stroll along the mile-long Benefit Street is one of the best things to do in Providence on a budget and can be enjoyed in any season.
This street features the largest concentration of original Colonial homes in America which have been restored to look exactly as they did when they were constructed in the 18th century. You'll also find some Victorian properties among the mix, set back grandly among their pristine lawns. It's a real testament to some of Rhode Island's finest, most impressive architecture.
The buildings along Benefit Street are mainly private homes but friendly residents are used to tourists admiring a peak as they idle past! You will also find some public buildings such as churches along the street.
Books to Read in Providence
Sometimes a Great Notion – A tale of a hardheaded Oregonian logging family that goes on strike, leading the town to drama and tragedy. Written by PNW legend, Ken Kesey.
Walden – The transcendental masterpiece by Henry David Thoreau that helped modern Americans rediscover nature and her beauty.
To Have and To Have Not – A family man gets involved with the drug smuggling business in the Key West and ends up in a strange affair. Written by the great Ernest Hemingway.

Unlock the The Broke Backpacker's GREATEST Travel Secrets!
You pop your email here, and we promise to send you only travel content that's actually relevant — sounds like a pretty good deal to us!
Best Things to Do with Kids in Providence
With city culture and riveting outdoor spaces, Providence is the perfect destination for a family vacation – here's what to do with kids in the city.
16. Providence Children's Museum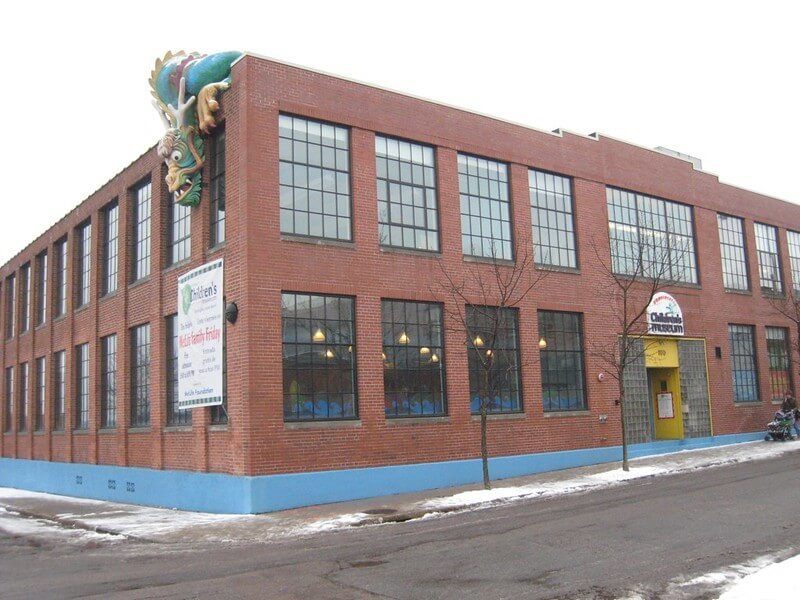 The Providence Children's Museum Providence is Rhode Island's only hands-on museum developed specifically for children. Located in the Jewelry District, it's not far from Downtown Providence. The museum aims to inspire learning through active play and exploration and is suited for children from age 18 months and upwards.
The interactive exhibits and hands-on programs explore everything from culture to history, science to the arts. Children can make a splash in the water play area – mind it can get a bit messy in here so consider bringing a change of clothes for afterwards! Children can easily spend a few hours here, playing and making new friends. They can even have a go at milking cows, loading a ship and shopping in a 1960s-era bodega – there are heaps of activities to choose from!
17. Take a stroll in Roger Williams Park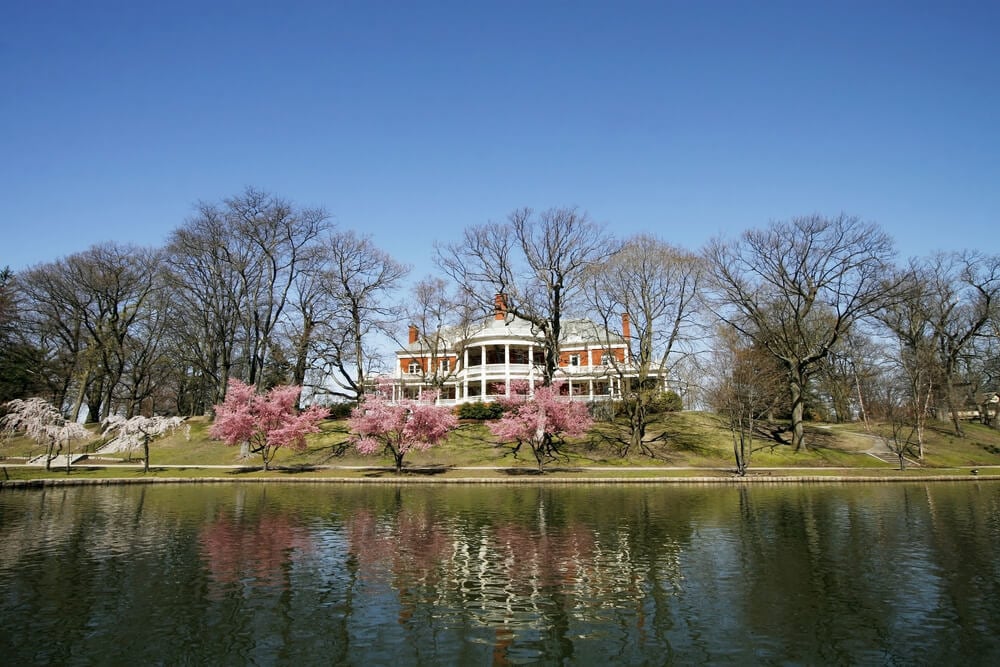 The Roger Williams Park offers 435 beautiful acres to explore and is utterly beautiful at any time of year for some quality family time. Smell the spring flowers of the Botanical Gardens and enjoy a summer picnic under the languid sun. Watch the trees turn golden in the fall and jump into piles of crunchy leaves, and feel the magic of winter when the Christmas lights are strung.
There are wetlands, boating lakes, a Japanese Garden and even a zoo to explore – plenty to keep children of all ages entertained! It's free to enter the park, making this a top pick form families looking for things to do on a budget in Providence.
Day Trips from Providence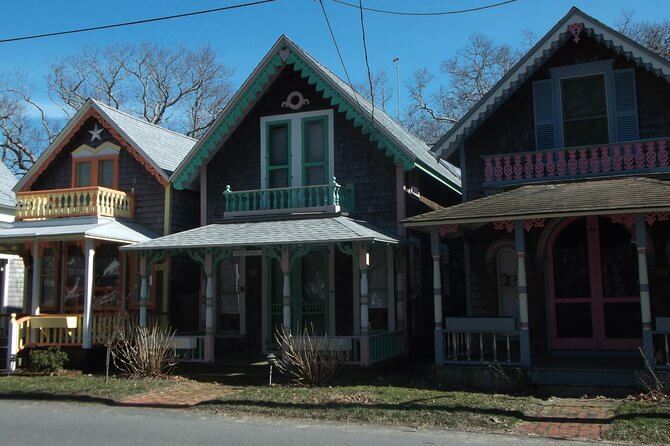 Escape the city for a day and retreat to the lush, island haven of Martha's Vineyard to experience what is easily one of the best day trips from Providence. The island is delightfully isolated and serene, located just south of Cape Cod in the Atlantic Ocean and accessible only by boat.
The island is fringed by a craggy coastline and calm inlets which are perfect for taking a dip. In Down-island you'll find Oak Bluffs with its cute, colorful and utterly unique gingerbread cottages. Up-island, the landscape is bucolic, rugged and some say it resembles scenes of Ireland. Arranging a scheduled day trip from Providence takes care of your transport including your ferry transfer but leaves you with the whole afternoon to discover the island independently. Hike, cycle, swim – or simply gorge on seafood – the choice is yours!
Martha's Vineyard is day trip suited to explorers of any age who want to take a break from the city, and it's perfect for families too.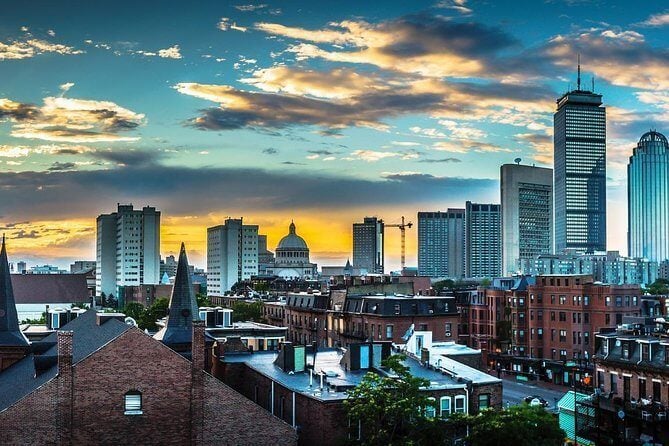 For a more urban day out from Providence – did you know that in less than one hour, you can be in the riveting historic, undeniably cool city of Boston? The relaxing train ride traverses 60 miles north through gorgeous New England scenery, or you can drive there and turn the day trip into a road trip.
Once in the city, you can explore the famous museums, landmarks and follow the old cobblestone streets around the Bulfinch Triangle Historic District. Take a walk along the riverbank and check out the Boston Tea Party Ships and Museum. Known as the 'walking city', much of Boston can be explored by foot or you can hop on the trolley to take yourselves around the center.
You can arrange your own train tickets to and from Boston, or opt for a tour if you want to take advantage of the knowledge of a local tour guide.
Save $$$ • Save the Planet • Save Your Stomach!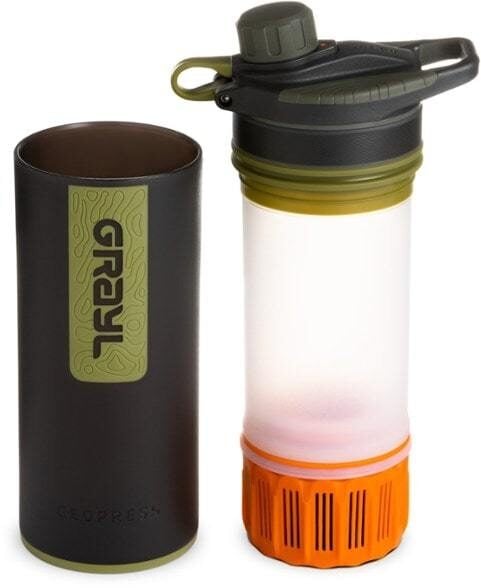 Drink water from ANYWHERE. The Grayl Geopress is the market's leading filtered water bottle protecting your tum from all the waterborne nasties. PLUS, you save money and the environment!
Single-use plastic bottles are a MASSIVE threat to marine life. Be a part of the solution and travel with a filter water bottle.
We've tested the Geopress rigorously from the icy heights of Pakistan to the tropical jungles of Cuba, and the results are in: it WORKS. Buy a Geopress: it's the last water bottle you'll ever buy.
Buy a Geopress!
Read the Review
3 Day Providence Itinerary
Day 1 – Discover the buzzing Downtown neighborhood of Providence
Acquaint yourself with the many sights and landmarks of Downtown Providence on the first day of your vacation. Pull on your comfortable shoes and take yourself on a tour of the famous buildings. Don't miss the Superman Building, Providence City Hall, the 1971 Soldiers' and Sailors' Monument and the Cathedral of Saints Peter and Paul, all within walking distance of each other.
From Downtown, you can wander across to the Italian neighborhood of Federal Hill by following Broadway for 20 minutes. At Federal Hill, enjoy a hearty Italian lunch and pick up some European goods!
Hop on the public bus (line R) to head to the south end of Providence. Spend the afternoon exploring the tranquil gardens and serene lakes of the Roger Williams Park. You can also pay a visit to the Museum of Natural History and Planetarium whilst you're here or meet the exotic residents in the Roger Williams Park Zoo!
Wrap up the day by hopping on a narrated river cruise to experience an atmospheric dusk-time journey around Providence's waterways, before wrapping up with a meal and drink back in Downtown.
Day 2 – Uncover Providence's history
Walk the historic mile-long Benefit Street and check out the 18th-century residences and buildings. We recommend starting at the north end of the street, and heading south back into central Providence. Benefit Street features Colonial and Victorian buildings which have been beautifully restored. Be sure to make a stop at the Providence Atheneum to browse the hundreds and thousands of antique books stored within this masterpiece of a library. Culminate your self-guided tour at the John Brown House.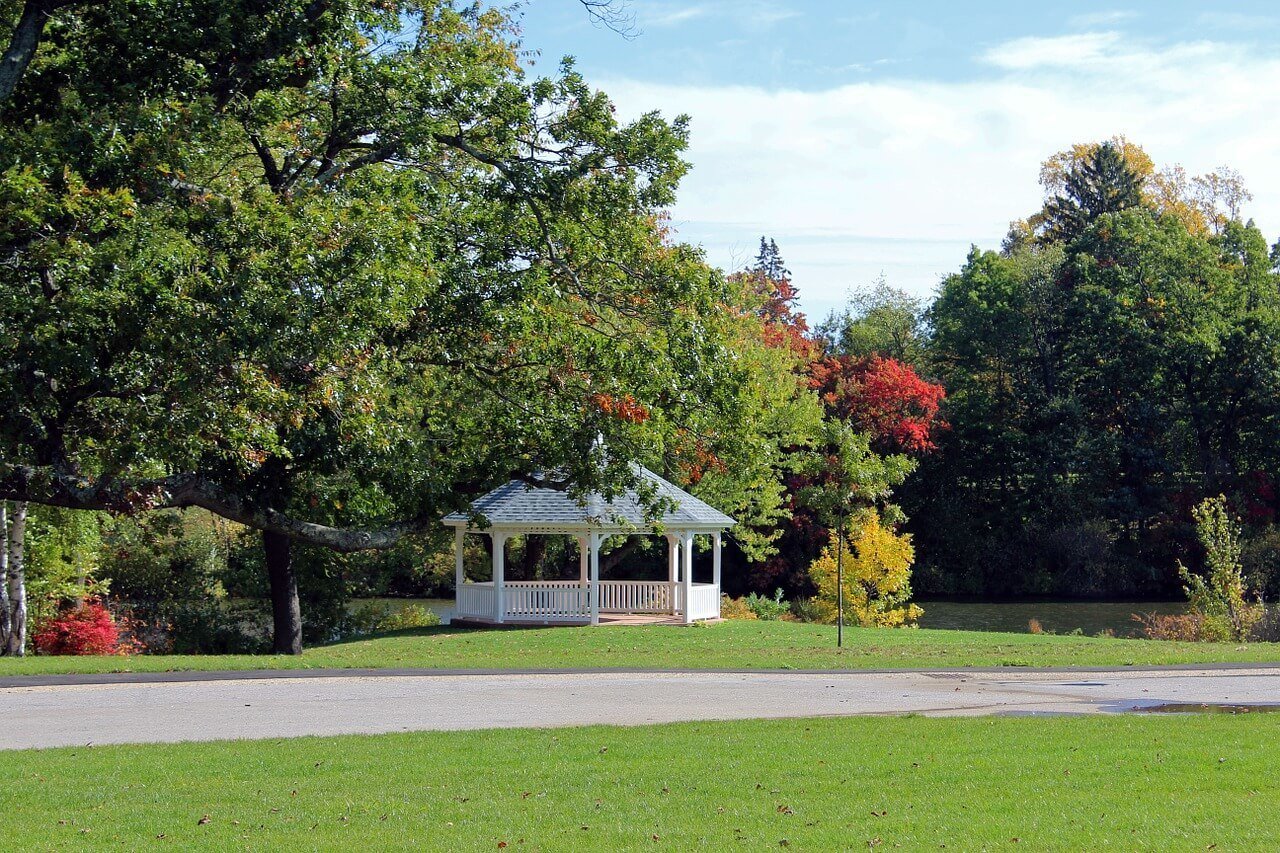 After lunch, continue your deep-dive into Rhode Island History by exploring the campus of Brown University, which is a few blocks away from Benefit Street. Visit the public galleries and museums and enjoy the green grounds!
After all this walking and sightseeing, take a well-deserved happy hour at Fox Point and watch the sunset from this vibrant part of the city.
Day 3 – Dip into Providence's art scene
If yesterday was all about history, today is your chance to open your mind with these artsy things to do in Providence. Call in at the Rhode Island School of Design Museum (RISD) where you can browse artistic masterpieces.
Channel your inspiration into making your own mosaic tile or painting your own canvas to take home – this workshop is available as a daytime or after-hours event depending on whether you need a libation to ignite the creative juices!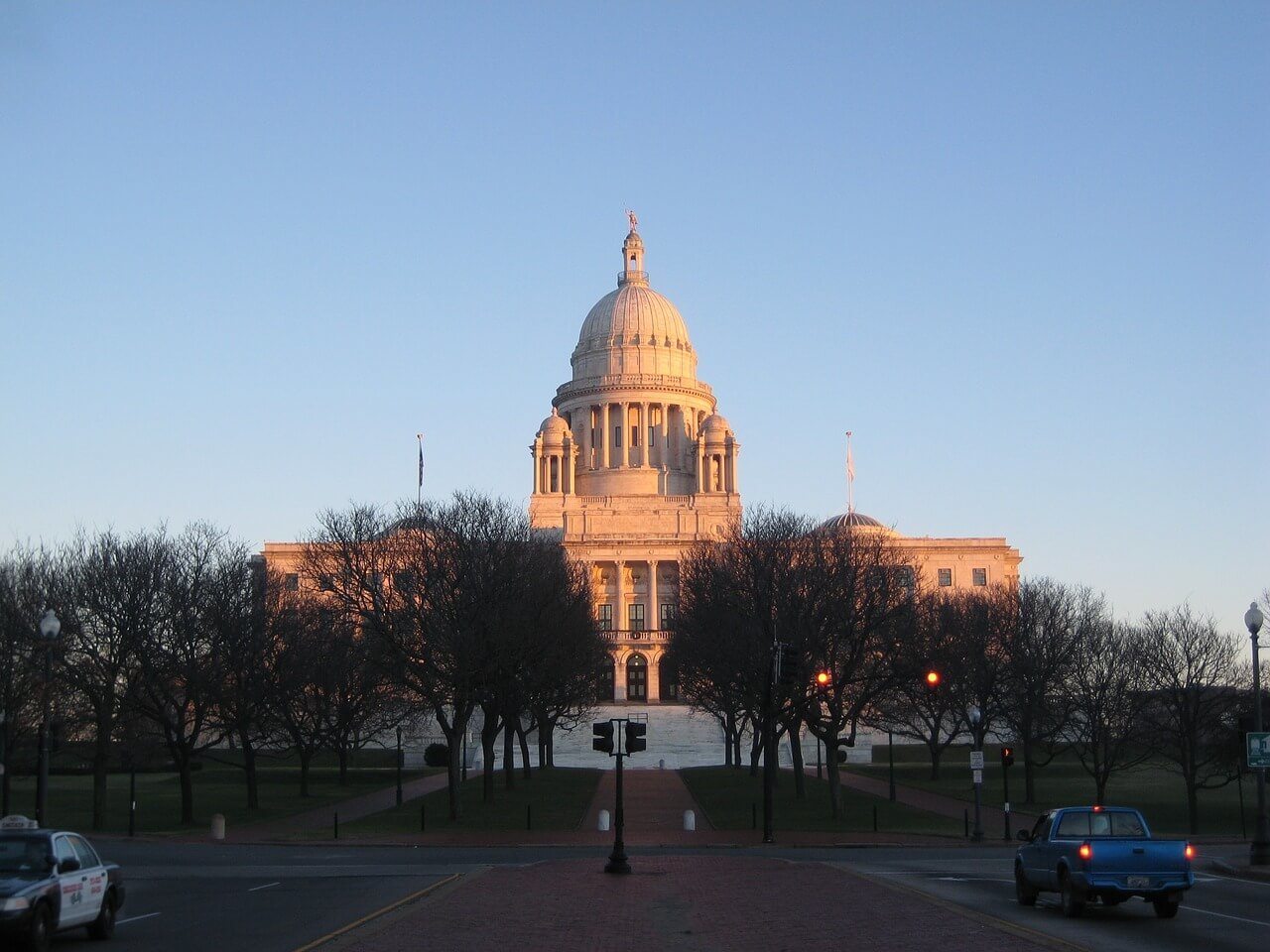 Enjoy some retail therapy in Providence by swinging by Providence Place, a short Uber ride north of Downtown. You can add a tour of the magnificent Rhode Island State House whilst you're in the area, or at least photograph and admire the architecture of this ornate, domed construction.
Conclude your time in Providence by exploring some of the best restaurants and coffee shops in Downtown, either as part of a food tour or simply follow your nose. And whatever you do, make sure you check out WaterFire on your final night to make your final night epic!
Don't forget your travel insurance for Providence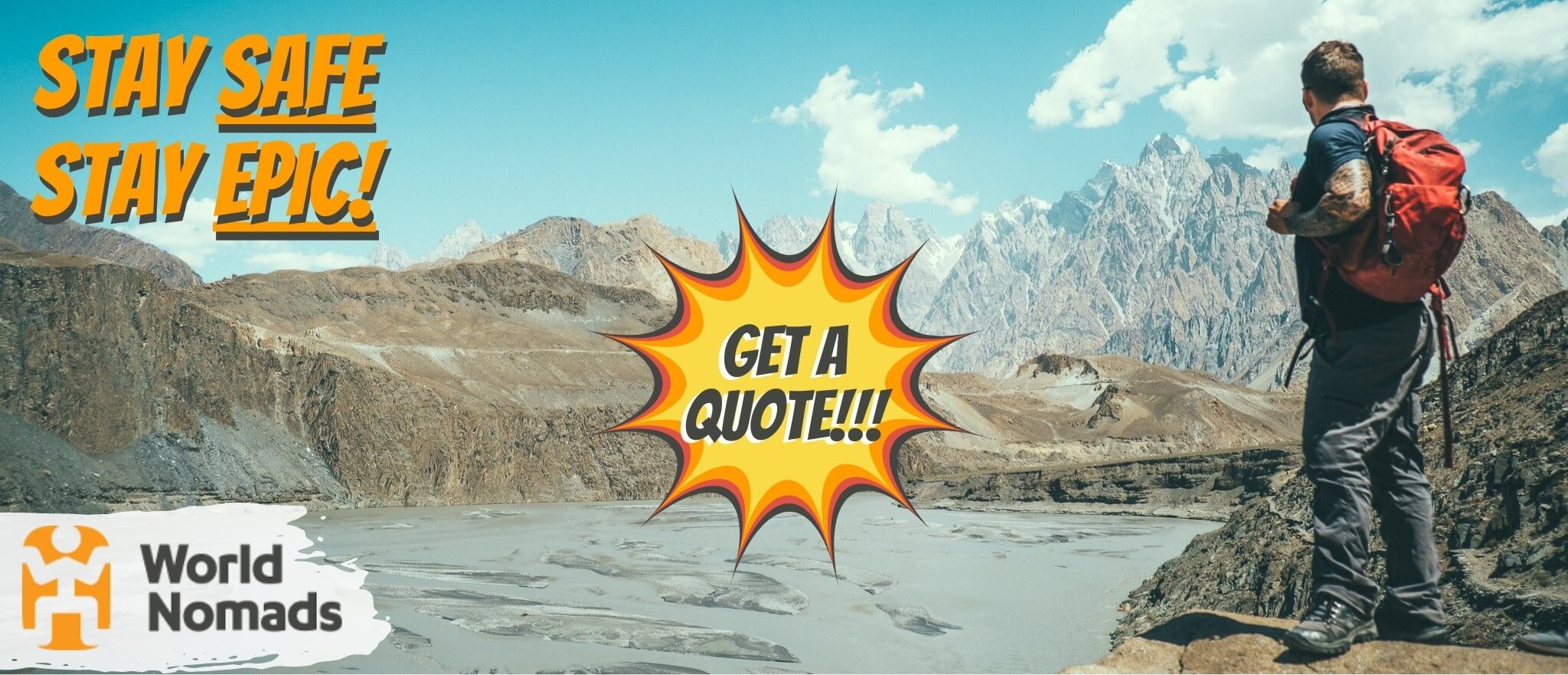 World Nomads' mission is to support and encourage travellers to explore their boundaries. They offer simple & flexible travel insurance, and safety advice to help you travel confidently.
They've been doing it since 2002 – protecting, connecting, and inspiring independent travellers just like you.
Get a quote below or read our in-depth review!
FAQ on Things to Do in Providence
Here are some quick answers to common questions about what to do and see in Providence.
Final Thoughts
Providence is an awesome city to spend a vacation, with plenty of grand sites to explore and unusual activities to fill your days and create memories. It's drenched in rich history, which you can really see in the immaculately preserved architecture.
Whether you're coming for a few days or a few weeks, there are so many exciting and cultural things to do in Providence city center and exploring the surrounding area of Rhode Island is a breeze! The city is compact and easy to explore on foot or by public bus, and there are a number of free things to do in Providence to stick to your budget.
We hope our ultimate guide to Providence has helped you to plan your visit, or inspired you to add the city to your bucket list!
---
Bye for now, but not forever!
If you want MORE top-tier Broke Backpacker content like this, then sign up for our weekly newsletter below to get the latest and greatest!
And for transparency's sake, please know that some of the links in our content are affiliate links. That means that if you book your accommodation, buy your gear, or sort your insurance through our link, we earn a small commission (at no extra cost to you). That said, we only link to the gear we trust and never recommend services we don't believe are up to scratch. Again, thank you!