If you aren't at least marginally captivated by spending some time staying in a Maine treehouse, you have my condolences. Especially one with a whirlpool and a sauna. Do you know how rare that is these days?!?!?
Hosting up to 6 guests, this sensational Airbnb has plenty of deck space, some amazing walks right out of the front door, and is pet friendly. If you feel like rekindling a little of that lost childhood, grab a spot here before it goes!
Best B&B near Acadia National Park: The Elmhurst Inn
In many ways, Maine is much like England. Few large hotels, and many semi-homelike inns and homestays. And this is one of the best! The Elmhurst Inn does a fantastic continental or American breakfast and follows it with some sensational hiking, biking and exploring possibilities nearby.
There is a wonderful terrace and garden; if you want anything, you only need to ask! An excellent place near the Acadia national park.
Featuring a heated outdoor pool and relaxing hot tub, the Bar Harbor Grand Hotel takes the crown of the best hotel near the Acadia National Park. Serving a complimentary deluxe breakfast each morning, this property will give you the relaxation you deserve from a holiday out in Maine. Both a short walk from the centre of Bar Harbor and a short drive from the Acadia National Park, this is where you should come for a luxurious break from the stresses of normality…
There is an on-site fitness centre and free WiFi too.
Although it's small, Acadia National Park might be one of the best national parks in the USA. The park itself is located on Mount Desert Island, which is connected to the mainland by a bridge. Keep in mind you will need a car to get around.
From hiking up Cadillac Mountain to kayaking around the bay, sampling local brews or indulging in the awesome food of the region, there is heaps to do here.
Bangor is the closest city to Acadia National Park and is only an hour away by car. It's an urban area, packed with fascinating cultural insights and budget-friendly bars. You'll also get to enjoy stunning views of the Maine Highlands from basically anywhere in the city.
Bar Harbour is just outside the national park and is the largest town on Mount Desert Island. It's also close to many of the ferries to the smaller islands as well as heaps of places to eat in downtown bar harbour.
Ellsworth is a blue-collar town and is one of the most affordable places in the region. If you're travelling on a budget, you'll be guaranteed to find some great deals on accommodation, dining and drinking here.
If you are searching for something a little more offbeat, then Southwest Harbor is a great choice. Located on Mount Desert Island, it has a small harbour that is just stunning. There are several great cabins and wild abodes perfect for outdoor lovers.
Last but not least, Blue Hill is just across the water from Mount Desert Island. Whilst it can get quite busy during the summer season, it still maintains a peaceful atmosphere that makes it the perfect family getaway. There are plenty of activities to keep the kids entertained and is usually a little bit quieter in the Fall.
Want a good deal? Be sure to pick up an 'America, The Beautiful Pass', it's $80 and gives you entrance to every National Park in the US for 12 months, plus a whole heap more!
Acadia National Park is one of the top places to visit in the USA, especially if you're looking to explore an expanse of woodland that would cause a city planner to break down in tears.
In this guide, we've got you covered not just with neighbourhoods, but with EPIC things to do, SURPRISING accommodations, and LEGENDARY travel writing.
1. Bangor – Chilled Out City Close to Acadia National Park
Bangor is the closest city to Acadia National Park, making it a great base for those that prefer urban areas. It's only an hour's drive from the stunning scenery of Acadia and is well-connected to the rest of New England.
You'll find much more to do here in terms of nightlife and dining than in other areas near the national park. It also isn't as touristy as the smaller towns, so you'll get to enjoy some peace away from the tourist crowds.
This quirky apartment is right in the heart of Bangor and sleeps up to three guests. Built during the Civil War, you'll get to stay in a small piece of local history. They offer substantial discounts on monthly and weekly rates, perfect for long-term stays.
If you're planning a romantic getaway to Acadia National Park, this is the perfect accommodation for it. With serene interiors, historic architecture and beautiful nature surrounding the house, this is our top pick for couples in the area. It's a self-contained unit so you'll have plenty of privacy, but the local family that owns it are at hand if you need anything.
Right next to Bangor Mall, this is a great one for shopping addicts. Housed within a typical country inn, this unique Acadia hotel has a traditional vibe. The rooms are super spacious and equipped with sturdy furnishings. Bangor City Forest is within walking distance, offering some fantastic hiking trails. It's a little bit out of the way, but this means it's super quiet in the evenings.
Things to Do in Bangor:
Bangor is a cultural hub for Maine – there are multiple theatre companies and orchestras operating within the city
The Thomas Hill Standpipe offers gorgeous views of the city – you'll feel truly enchanted looking out towards the multi-coloured foliage in the fall
Nightlife here is a little more understated than in larger cities but still worth checking out – we love Sea Dog Brewing Co in particular for the hip vibes and quality beer
Go have a look at the wild and somewhat creepy house of the horror writer Stephen King.
2. Bar Harbor – Best Place to Stay around Acadia National Park for a First Visit
Bar Harbor is the closest town to Acadia National Park and the largest on Mount Desert Island. For first-time visitors, you will get to enjoy immediate access to some of the most stunning scenery in the region. It's super popular with tourists, so you'll have plenty of excursions at your fingertips to really get to know the beauty of Acadia National Park.
Whilst it's a popular place to stay during the fall, Bar Harbor quietens down during the summer and winter seasons. This makes it a charming coastal town during these parts of the year, perfect for getting away from the hustle and bustle of daily life, even right in the centre of downtown Bar Harbor! This makes it one of the best summer hiking destinations in North America for sure.
This gorgeous studio sleeps up to four guests and has all the modern amenities you'll need for a comfortable stay. The best dining and retail destinations are right on your doorstep, with the golden sand beach only a four-minute walk away. The park is also a 5-minute drive away, and there are some great hikes close by. The guest rooms are super comfy and the information centre at the village green is right around the corner.
Extravagant Home near Bar Harbor: Great Cranberry
This one is on a different island, but you'll only be a short ferry ride away from downtown Bar Harbor. You'll enjoy completely unspoiled views whilst still being close to local attractions. This Acadia National Park lodging sleeps up to 8 guests and has all the modern amenities you'll ever need, perfect for families travelling to the area.
Best Hotel in Bar Harbor: Island Place
Coming in at top of the list in Bar Harbor is this homely gem, one of the best hotels near Acadia national park. Less than 5 minutes drive from the park entrance, this Bar Harbor Motel is homely, comfortable, and comes with a shared kitchen, private terraces, and a garden.
Island Place is also less than a kilometre from Town Beach, and there are various restaurants and coffee shops nearby. Visiting Acadia National Park has never been so easy!
Things to Do in Bar Harbor:
Acadia National Park is right on the doorstep – head to the tourism office for hiking maps, and don't forget to take a camera with you. Be sure to head up to Cadillac Mountain for the best views.
Bar Harbor Historical Society run a small museum in the heart of the town where you can learn about local history and culture
Enjoy some road trip magic with a narrated bus tour of the Acadia National Park.
Sailing is a popular activity – hire a boat from the Acadia Sailing Company, or take a whale-watching tour if you're more interested in a guided excursion
There are plenty of gorgeous eateries along the main street – we recommend Bar Harbor Lobster Bakes for some truly unforgettable New England cuisine
Take advantage of the information centre at the village green to make sure to be up to date on all the local tourism information, especially before heading out hiking.
Check out the Acadia National Park, including highlights like the Cadillac Summit, Somes Sound & Lobster Pound on a half-day park tour!
3. Ellsworth – Where to Stay Near Acadia National Park on a Budget
Just north of Mount Desert Island, Ellsworth is a typical blue-collar neighbourhood in Eastern Maine. With plenty of affordable restaurants, bars and cafés, this is a fantastic destination for those sticking to a strict budget. If you visit during the off-season you'll also find some of the best accommodation deals in Ellsworth.
Surprisingly, Ellsworth is still super busy during the summer season. The town is bustling with travellers who are visiting the gorgeous scenery in the region. This means that for four months of the year you'll also find a wealth of tourism companies offering excursions to Acadia National Park and beyond.
This is a truly gorgeous little hideaway. Built to resemble a log cabin, the interiors are a little more modern and super spacious. The studio sleeps up to 6 guests in 3 bedrooms and has all the comforts of home. It's a little bit outside Ellsworth, but you'll be right next to the Union River which creates a peaceful setting to wake up in every morning.
Best Glamping Experience in Ellsworth: Under Canvas Acadia
Just outside of Ellsworth you will find this fairytale getaway. It's camping, but comfortable, romantic and relaxing. Each tent comes equipped with it's own bathroom, so there'll be no crossing campgrounds in the middle of the night!
Some tents come with 'stargazer features' allowing you to watch the stars as you drift off…
Probably better than a dingy motel, and you can go hiking straight from the site.
Ramada by Wyndham is known across the United States as a reliable, budget-friendly chain. Their Ellsworth hotel is certainly no exception, offering unbeatable comfort at equally enticing rates. Only a short walk from the retail outlets, this is a great pick for budget shopaholics and the hotel serves a continental brekkie too! A small fitness centre and hut top are also available. If you're searching for the most reliable and solid Acadia National Park hotels, then this is a great choice.
Things to Do in Ellsworth:
The Woodlawn Museum is a fantastic destination to learn about East Maine's history – there are multiple authentic and reconstructed exhibits of furnishings and vehicles
Head down to the Grand Auditorium – they host major cultural events throughout the year, and the gorgeous art deco architecture is an attraction in itself
Take a trip down Route 1 – here you will discover local and national brands offering clothing, souvenirs and furnishings at fantastic prices
Riverside Café is something of a local institution – the queues are huge during the summer, but the food is totally worth the wait
4. Southwest Harbor – Coolest Place to Stay in Acadia National Park
Southwest Harbor is a sleepy town located on the south side of the Mount Desert Island. Often overlooked, it provides a welcome getaway from the crowded parking and bustle of Bar Harbor.
There are all sorts of great things to do here too, from riding on an original lobster vessel to getting the full spa treatment. Southwest Harbor provides a getaway for nature lovers who are not scared of sounds that don't originate from a motor.
With a stunning bay area, a quaint town centre, and a butterfly garden, it'll give you some Acadia national park days that you won't be disappointed by. It is also a great place to take some sailing lessons and get out on the water!
Cranberry Cottage is a quant cabin found on 8 acres in Southwest Harbor. If you need a hiking map, the host will be happy to provide you with one, and it is super easy to get going on some gorgeous hiking trails.
The cabin itself is cosy, has a smart TV, and is located just 5 minutes from the town centre. If you're looking for something to add to the repeater list, this cabin is it! 4 guests.
Are you unafraid of kipping in a shed smaller than anything made in America? Me too. This tiny home will give you the Acadia National Park experience of a lifetime with a cosy getaway. Relax in the clawfoot tub, or the tiny deck.
There is a shared yard/garden area, cooking facilities, and plenty of extra blankets if it gets chilly at night or in the mornings.
With rather outstanding views of the Acadia Mountains, the Harbor Ridge Resort is home to a heated indoor swimming pool, a shared lounge and fitness centre. You can book self-catering apartments with fully equipped kitchens (some of which have hot tubs), which is fantastic for those home-cooked meals! You can (of course) order food too.
There are excellent views from decking, and a games room to entertain the kids!
Things to do in Southwest Harbor
See the butterfly garden at Charlotte Rhoades Park
Relax with a spa treatment the Botanica Spa
Book on for a sailing lesson, perfect for furthering your dreams of cruising down the Aegean coast.
Cruise on an original lobster vessel from 1966.
Eat out at the Little Fern restaurant, featuring a mix of seasonal creations and New England classics
Book a sea kayaking tour on the less visited side of Acadia.
Take a ferry over to the Cranberry Isles for a wonderful day trip.
5. Blue Hill – Best Area by Acadia National Park for Families
Blue Hill is located just across the water from Acadia National Park, about a 40-minute drive in total. Whilst it can get busy in the summer, it's still one of the most peaceful destinations nearby. This makes it a fantastic choice for families looking to avoid the huge crowds closer to the park.
It's also a great adventure destination offering outdoor activities and water sports that cater to the whole family. Inside the town centre, you will discover historic architecture, museums and galleries. Just south you'll also find the Brooklin area, which has an exclusive charm.
Nestled on the edge of a private swimming cove, this quaint bungalow comes with gorgeous views of the sea. It maintains a secluded vibe thanks to the surrounding trees but it's actually only a five-minute walk from the centre of Blue Hill. It sleeps 8 guests and is pet-friendly, making it the perfect spot for a family vacation.
Located just 5 minutes from downtown Blue Hill's finest eateries, this modern, airy and bright home is the perfect thing for a family/group of friends. Less than an hour from the Acadia park entrance, and located on 2 acres of prime woodland, this home is a dream if you're a hiker who happens to adore their home comforts. There is a TV, board games, barbeque, and smores pit. Outdoor adventuring made easy…
Best Hotel in Blue Hill: Barncastle
Barncastle is one of the quirkiest hotels we've written about – and we love it! It's a crazy mish-mash of styles, but you're sure to be comfortable throughout your stay. There's wifi, a beer garden, and plenty of great hikes nearby.
Things to Do in Blue Hill:
This stunning sea kayak trip around the Brooklin Islands is well worth the short car journey from Blue Hill to the town of Brooklin
Blue Hill Falls is a truly epic destination where you can go tubing or kayaking through the inner falls
Search for fairies while being entertained by corgis and goats in nearby Penobscot!
Arborvitae is one of our top dining picks in the region – offering brew-pub fare, as well as fine dining at reasonable prices
Check out the Rockefeller's gate lodges dating from 1913 to 1940 along the historic carriage roads.
Here's what people usually ask us about the top areas in Acadia and where to stay.
I fully understand that exploring local accident & emergencies might just be one of the most universally entertaining ways to spend your time. Make sure it doesn't break the bank?
World Nomads' mission is to support and encourage travellers to explore their boundaries. They offer simple & flexible travel insurance, and safety advice to help you travel confidently.
They've been doing it since 2002 – protecting, connecting, and inspiring independent travellers just like you.
Get a quote below or read our in-depth review!
World Nomads provides travel insurance for travelers in over 100 countries. As an affiliate, we receive a fee when you get a quote from World Nomads using this link. We do not represent World Nomads. This is information only and not a recommendation to buy travel insurance.
Despite its small size, Acadia National Park is a diverse region of southeastern Maine that attracts millions of travellers and road-trippers every year. The magical forests, cascading mountains, and dramatic cliffs make this a beautiful USA travel destination year-round. The nearby towns also have unique cultural attractions that let you get up close and personal with rural Maine's history.
If we had to pick one place as our favourite, it would have to be Blue Hill. It's a little bit out of the way, but if you want to stay during the fall you'll get to enjoy some peace and quiet here. The town itself is packed with hikes and adventure activities, with quick connections to the National Park over the bridge.
That being said, all of the areas mentioned in this guide come with their benefits. All that's left to do now is pick your destination, grab those hiking boots and get going!
Did we miss anything? Let us know in the comments.
Do you own an awesome hostel, hotel or apartment? Want to be featured in our list? Email [email protected] to find out how.
---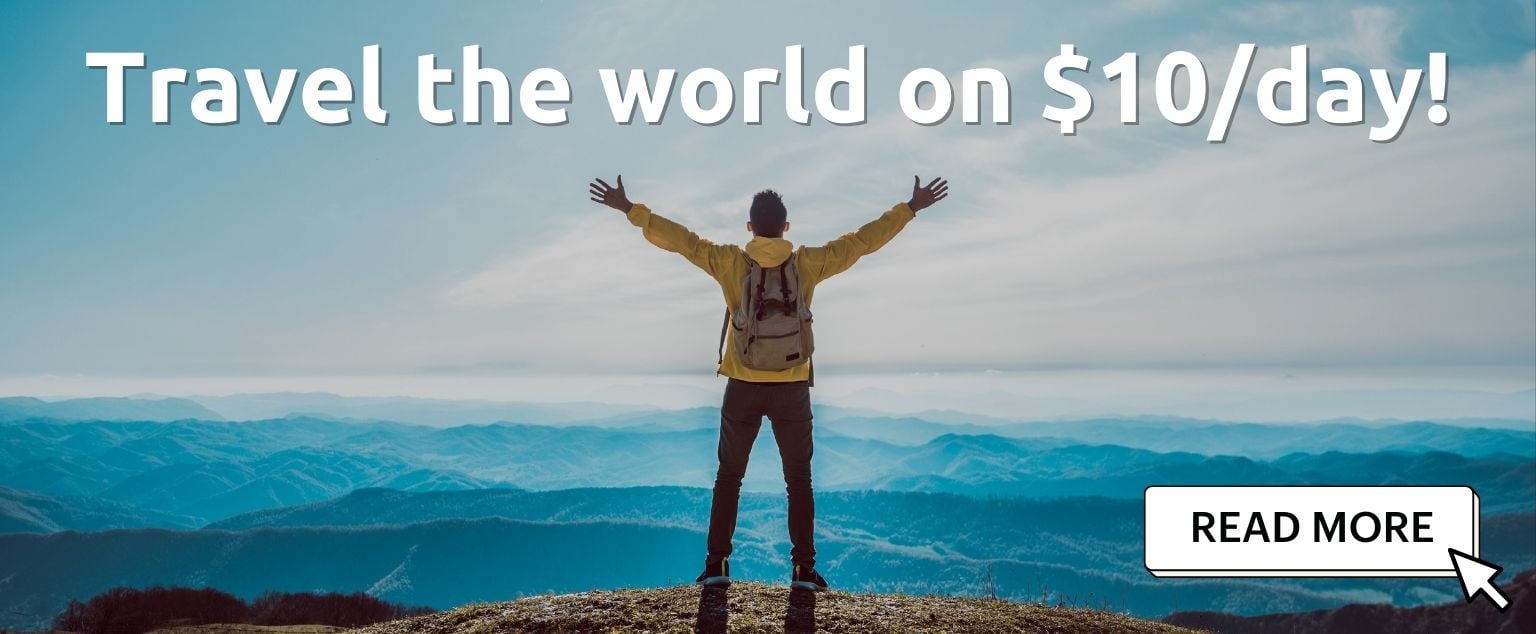 And for transparency's sake, please know that some of the links in our content are affiliate links. That means that if you book your accommodation, buy your gear, or sort your insurance through our link, we earn a small commission (at no extra cost to you). That said, we only link to the gear we trust and never recommend services we don't believe are up to scratch. Again, thank you!