Also known as Motor City, Hockeytown, the D, Motown, and Detroit Rock City, Detroit is a fascinating city with a turbulent history and a bright future.
It's also well off the beaten path, as most travelers to the States flock to coastal cities and, to be blunt, many Americans actively avoid Detroit. BUT, if you are an intrepid adventurer ready for a unique experience, then I highly recommend you travel to Detroit.
In this Detroit travel guide, you're going to learn everything you need to have a fantastic time in the D.
While there are still sketchy areas – as there are in any major American city – the city center has undergone a major renaissance in the last decade. So long as you use common sense and follow the advice of locals, you'll be just fine exploring downtown Detroit.
There's plenty to see and do in Detroit to keep you busy for a few days, and you'll be able to do so at a fraction of the price in places like NYC or LA.
Why Visit Detroit?
Detroit is usually left off of most USA trip itineraries, but that's a mistake. This Midwestern city has plenty to entertain travelers and the fact that it's free from mass tourism is yet another plus.
Like all places in the US, Detroit has a few must-sees that no traveler should miss. I highly recommend trying to make it to a few of these, spots but don't forget to get off the beaten path too. Detroit has a unique energy and is filled with plenty of museums, exhibits, and other cool spaces that will appeal to all kinds of adventurers.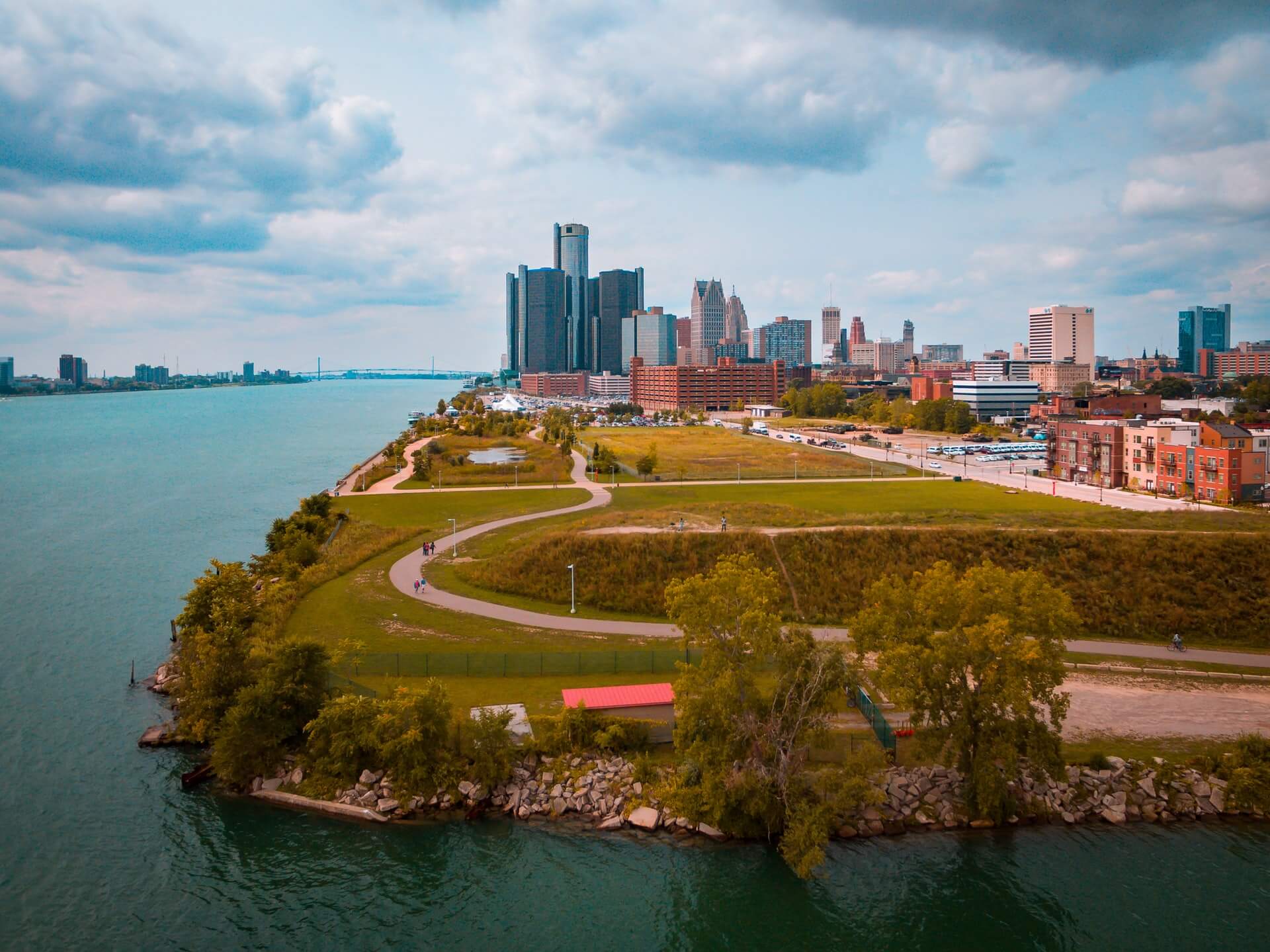 D-Town as its called is also quite affordable compared to the likes of Chicago or NYC, which is yet another great benefit to budget travelers. With plenty of great things to eat, a whole lot of musical history, and a revitalized Downtown, Detroit is one of those places that you'll be so glad you took a chance on. ….As long as you visit in summer that is!
What Are The Major Attractions in Detroit?
Like all places in the US, Detroit has a few must-sees that no traveler should miss. I highly recommend trying to make it to a few of these, spots but don't forget to get off the beaten path too.
Downtown
Motown
Eastern Market
Riverwalk
Belle Isle Island
How Long Should You Spend in Detroit?
Compared to other US cities, Detroit isn't exactly massive. This means you can see and do a lot in a relatively short amount of time, making a weekend in Detroit more than doable.
Considering all this, 3 days in D-Town is the ideal amount of time to get acquainted with the city.
3-Day Itinerary for a Weekend in Detroit
Now that we've covered some of the basics, it's time to plan a kickass itinerary for 3 days in Detroit. Read below for a day-by-day Detroit travel guide!
Day One in Detroit: Get acquainted with downtown
On your first day in Detroit, the best thing to do is get acquainted with the downtown area.
Whether you choose to DIY or join a group, you'll get to see major highlights of Downtown, such as Hart Plaza, the Spirit of Detroit, the Renaissance Center, and more.
After a few hours of walking around and taking in the sights of Motown, you're sure to be hungry. It's time to try the "Coney Challenge" that was made famous on TV shows such as Man vs. Food.
A Coney Island dog is a staple in the D, and there are two restaurants right next door to each other cooking them up downtown.
Head into both American Coney Island and Lafayette Coney Island to try the classic hot dog, which is smothered in chili, diced onions, and mustard. I won't tell you which one I prefer; I'll let you decide for yourself! You really can't go wrong with a Detroit Coney dog.
Even if you passed through on your walking tour, it's worth visiting the Campus Martius Park again, especially if it's a nice day. There's an artificial beach here, so locals love coming down on their lunch break to get some fresh air and relax.
As far as where to go for dinner and possibly nightlife, I recommend checking out the Greektown area on your first night in Detroit. Order up some saganaki – a delicious appetizer of fried cheese that comes to your table on fire – and hear your waiter yell "Opa!"
There are tons of bars, restaurants, and even a casino in Greektown, so you can easily keep yourself entertained here all night.
Day Two in Detroit: Dive into the arts
For your 2nd day in Detroit, you should dive right into the city's incredible art scene. For today's art-filled adventure, you may want to consider renting a bicycle.
First up, head to the DIA (Detroit Institute of Arts). Be sure you have a good breakfast and a nice strong cup of coffee because you'll be in there for several hours. This museum has over 100 galleries full of art from all over the world, stretching from ancient to modern times.
Next up, hop on your bike and pedal over to the Eastern Market. Hopefully, you're visiting on a weekend because the market is bustling with activity. Even though you're probably not shopping for groceries, it's a fantastic place to explore for a while.
From here, it's about a 10-minute ride over to the Heidelberg Project. This incredible outdoor art project has transformed a neighborhood for the better. Exploring the colorful streets here with your camera in hand is definitely one of the highlights of visiting Detroit.
Day Three in Detroit: Hitsville, USA
For your third and final day in Detroit, it's time to explore the city's musical past and present. Kick things off with a visit to the Motown Museum, which is often referred to as Hitsville, USA.
See the studio where legends such as Marvin Gaye and the Jackson 5 recorded some of their most famous songs. Tickets are sold on a first-come-first-serve basis, so it's best to book online ahead of time to avoid disappointment.
Next up, take a stroll along the Detroit River Walk, which is a famous landmark of the city.
To get ready for your last night out in Detroit Rock City, head to Midtown to hit up one of the many bars for a solid pre-game.
While in Michigan, one must drink Michigan beer. Order a pint of Bell's Two Hearted Ale, which is not only my personal favorite but also the best beer in America for 2018.
With a little buzz on, it's time to check out some live music. Any good Detroit travel guide will tell you to check out the Fox Theatre. This historic venue is a beautiful place to see a show, so check their schedule and see what's playing during your visit.
Spending More Time in Detroit?
As I said, you can see a lot of Detroit in just three days! However, if you've got a little extra time on your hands, give this city a little more of it. There's plenty more to see and do in and around Detroit with an extra day or two:
Visit the Detroit Public Library: Listed on the National Register of Historic Places, this 1865 library has a stunning design and thousands upon thousands of books.
Take a Day Trip to Niagara Falls: Want to visit Canada? You can by way of Niagara Falls, which can be reached fairly easily from Detroit if you leave early!
Try Making Pottery: Pewabic Pottery was founded in 1903, and today features exhibits, galleries, tours, and workshops. Admission also happens to be free!
Eight Mile Wall: Eminem fans might already know about Eight Mile, but it's a historical place everyone should see. Now covered with street art, the wall was originally built to segregate African-Americans from a new White-only development.
Kayak the Detroit River: Not much beats paddling down the Detroit River on a warm, sunny day! Check out the unrivaled angles of the city–or you can even make your way to the famous Belle Isle Island. Numerous kayak rental shops are available.
Detroit has a lot to offer travelers, and the best part is the city still remains free from the perils of mass tourism.
For a little inspiration, here are some of the best things to do in Detroit:
1. Take a walking tour
The best way to see Motown is definitely on foot. Taking a walking tour of downtown Detroit should be the first thing on your agenda, unless, of course, you're so unfortunate to be visiting in the dead of winter. As I mentioned before, don't do that. Seriously.
There are several options for taking a walking tour of downtown. If you're trying to visit Detroit on the cheap, you can always make up your own tour.
There are lots of solid resources out there that will help you map out your own tour of the D. Toss a Motown playlist on and hit the streets to see the best this city has to offer.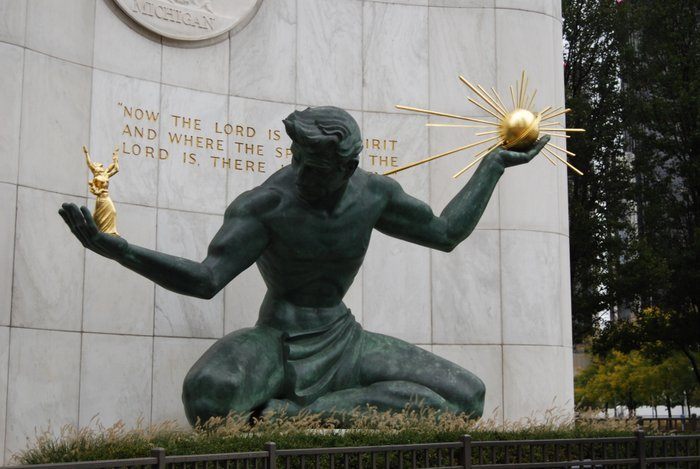 2. Visit Hitsville, USA
What do Michael Jackson, Stevie Wonder, Diana Ross, and Marvin Gaye all have in common? Each one of these legendary artists was on the Motown record label founded in Detroit Michigan.
Visiting the Motown Museum – also commonly known as "Hitsville USA" – is definitely one of the top things to do in Detroit.
3. Visit Belle Isle Island
Right in the middle of the Detroit River is the peaceful Belle Isle Island. The entire island, which is actually a state park, is a perfect place to escape the city on a warm day.
Belle Isle is one of the absolute best outdoor things to do in Detroit. Visit a stunning conservatory, an abandoned casino, or even swim in the river during your day on the island.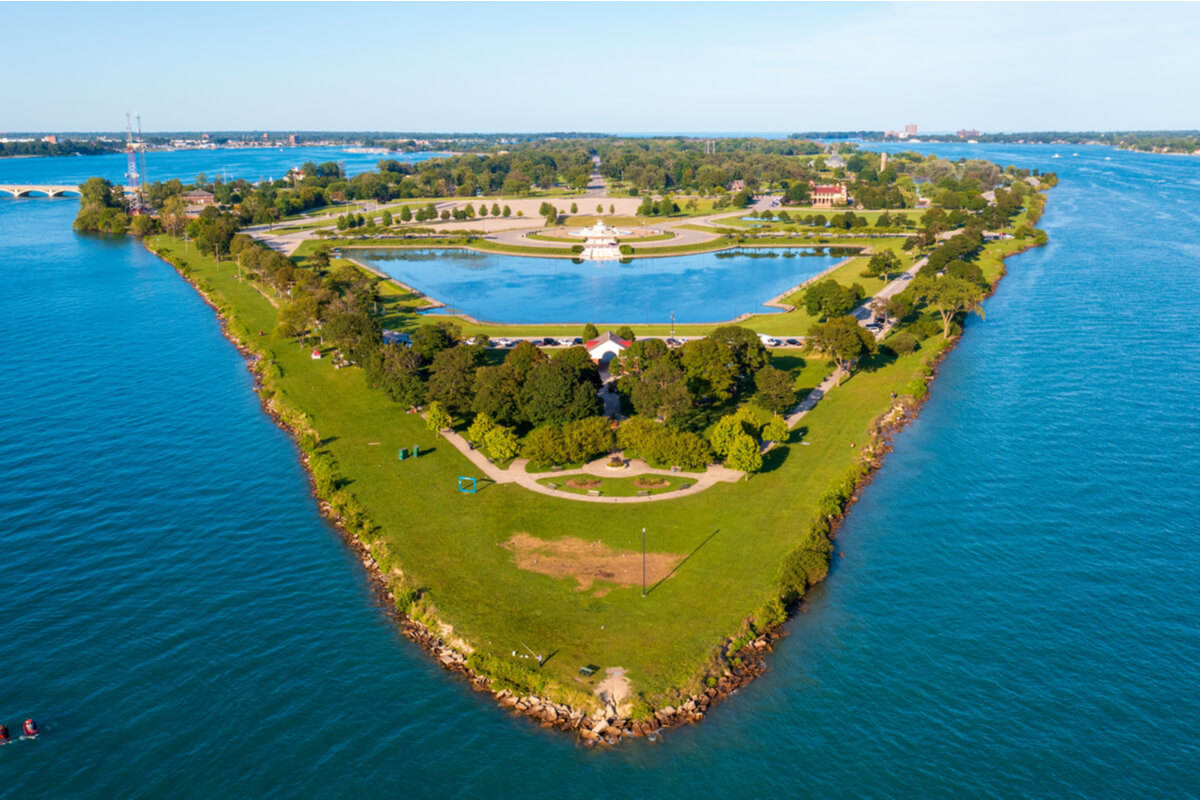 4. See a live show
After learning about Detroit's musical past, it's time to jump back into the present. There's amazing live music in to hear on your trip to Detroit Michigan every single night of the week. Whether you're into rock, blues, hip hop, EDM, jazz, or funk, you can find something to groove to in Detroit Rock City.
Concerts here range from tiny dive bars with local acts and no cover charge up to world-famous bands rocking out to a crowd of 70,000 at the football stadium. Some of the best places to catch live music in Detroit include: the Fox Theatre, the Fillmore, and the Majestic Theatre.
5. Explore the RiverWalk
Few places better show the new face of Detroit than the RiverWalk. This ongoing project has been transforming the riverfront of downtown Detroit for several years and is a beautiful place to explore.
You can simply walk or rent a bike to enjoy the scenery as you pass through numerous parks and pavilions.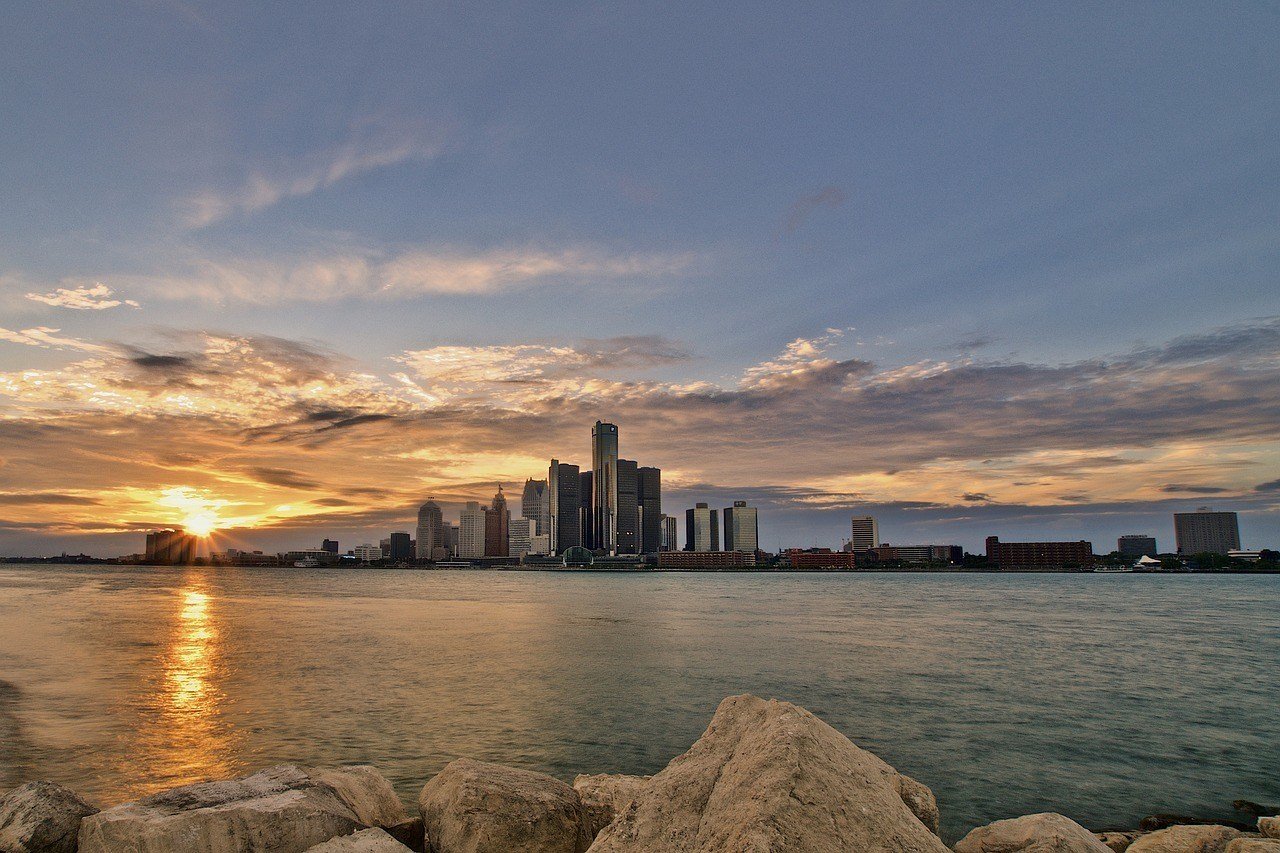 6. Dive into the art scene
If you're into art (and especially Art Deco), then you're absolutely going to love Detroit. First of all, the DIA (Detroit Institute of Arts) is without a doubt the best museum in the city. You can easily spend an entire day in here and still not see it all.
In the last decade, lots of artists have moved to Detroit because you can basically rent a warehouse here for the same price as a tiny studio in New York or LA.
The influx of creatives has created a burgeoning art scene in Detroit. Amazing murals are popping up on streets all over the city, and there are plenty of cool galleries and shops to peruse
7. Go to a ballgame
Detroit is one of only five American cities to have teams in all four major professional sports playing within the city limits. As such, getting to a ballgame is for sure one of the top things to do in Detroit, and you can catch some good ones at both Comerica Park and Ford Field.
The Motor City teams are: the Lions (NFL), Pistons (NBA), Tigers (MLB), and Red Wings (NHL). The latter is the reason for one of the city's many nicknames – Hockeytown. Best of all, all four teams play right downtown so you don't have to waste a bunch of time and money traveling to the game.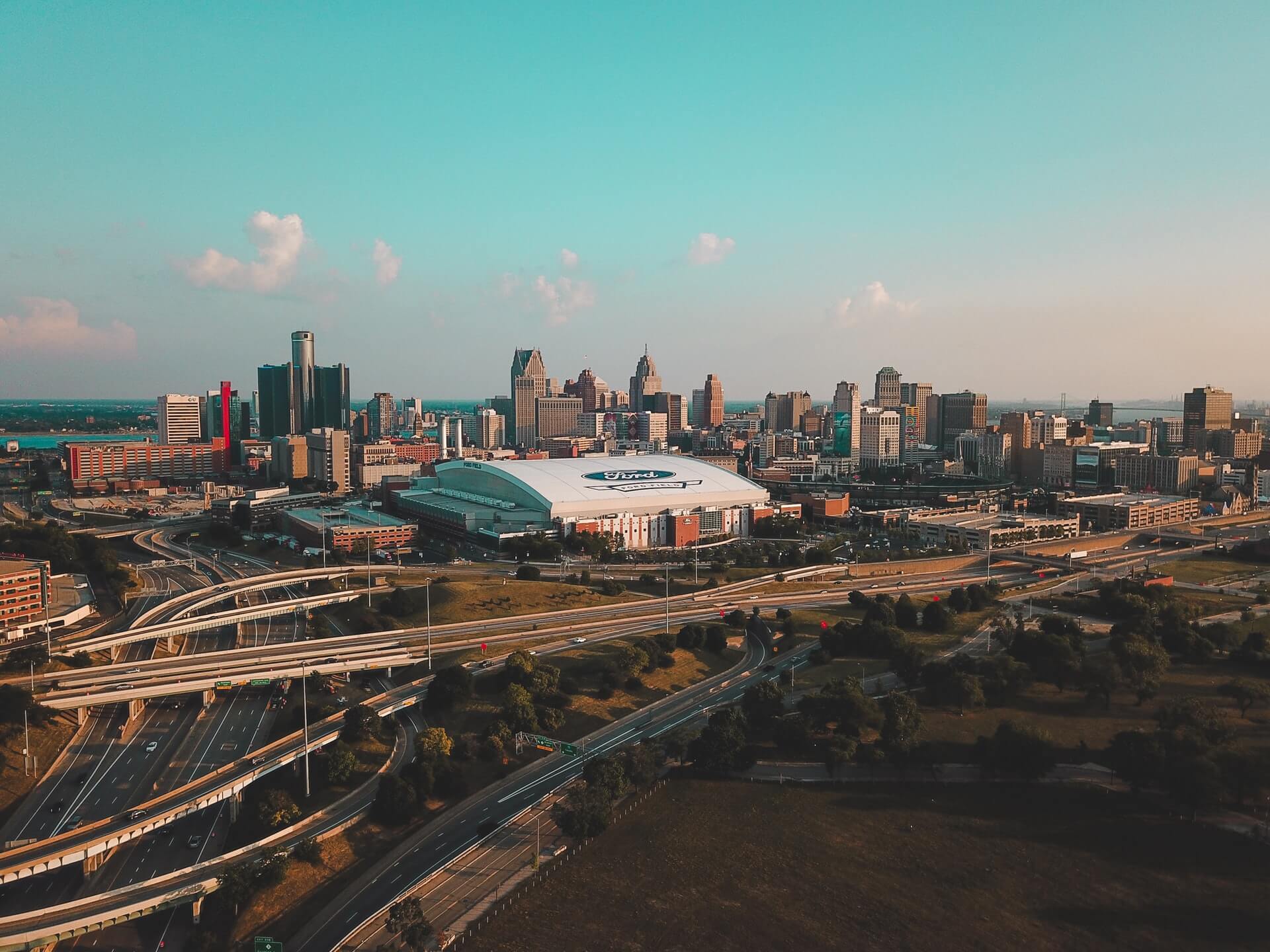 8. Do the "Coney Challenge"
Don't ask me why, but the local hot dog in Detroit is called a Coney Island dog, even though the actual Coney Island is hundreds of miles away.
Either way, you've got to try one while you're there. It's a dog with diced onions, chili, and mustard. Take the "Coney Challenge" by trying one at both American and Lafayette downtown to see which one you like better.
9. Check out the Heidelberg Project
While it's not downtown, it's well worth the trip to explore the Heidelberg Project. This outdoor art project was created in 1986 by an artist to revitalize his struggling neighborhood. It's definitely one of the most interesting things to do in Detroit.
To quote their website, "The Heidelberg Project offers a forum for ideas, a seed of hope, and a bright vision for the future. It's about taking a stand to save forgotten neighborhoods. It's about helping people think outside the box and it's about offering solutions. It's about healing communities through art – and it's working!"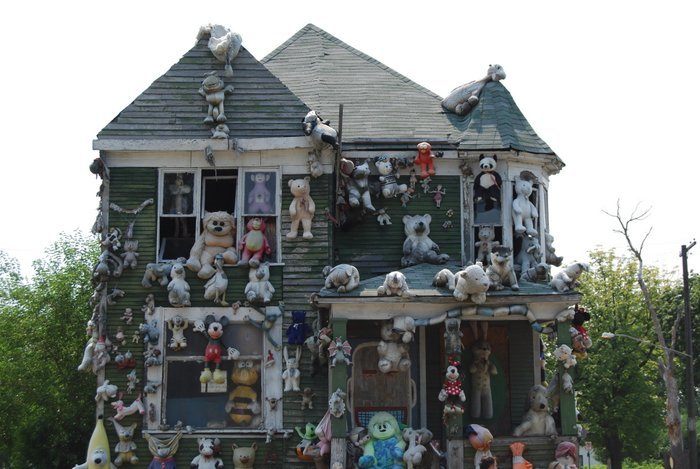 10. Explore the Eastern Market
With over 150 years of history, Eastern Market is a place that's listed in just about every Detroit travel guide. It's actually the largest historic public market in all of the United States!
In addition to all the vendors, there are plenty of bars and restaurants in the area as well as some amazing street art. Weekends here are especially busy, so be sure to come by and check it out.
Is This the Best Daypack EVER???
This may be the shortest section in our Detroit travel guide. Unlike other much bigger American cities, Detroit doesn't really have a ton of places to stay in. I mean, some people might be into crashing in a dingy roadside motel full of hookers and crackheads, but that's probably not you!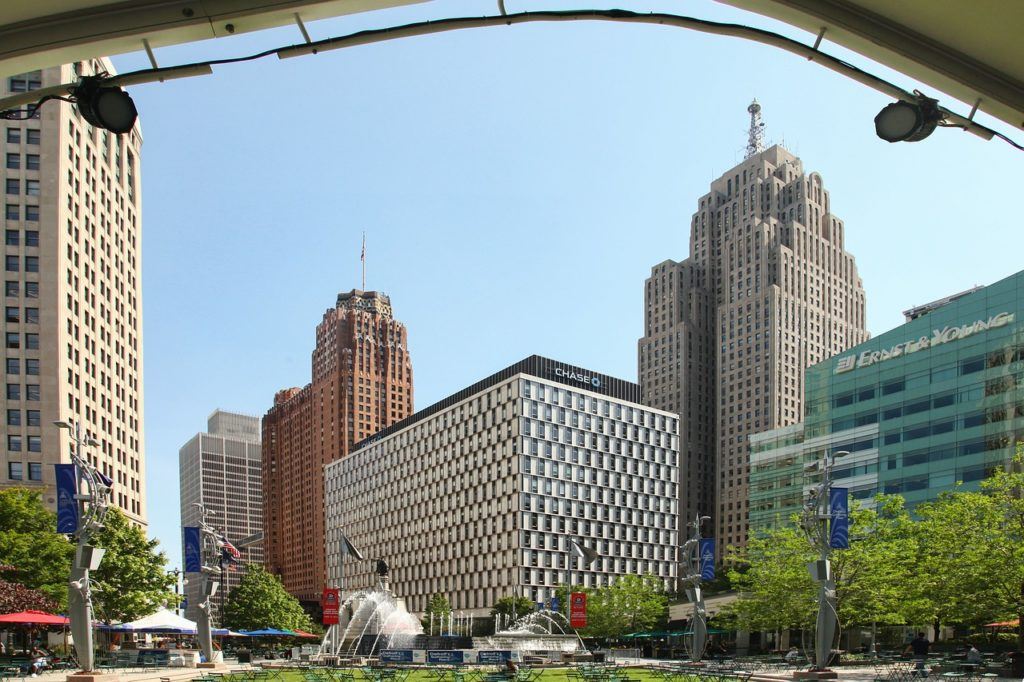 When you travel to Detroit, you want to stay as close to downtown as possible, that is, unless you manage to find a Couchsurfing host who lives in a nearby suburb, you have a car, or you don't mind blowing a bunch of cash on Uber rides. There are plenty of Detroit Airbnb listings these days that are centrally located for better prices than hotels.
If you're traveling to Detroit on a budget, just go ahead and forget about hotels entirely. There aren't many hotels in downtown Detroit, and they're all pretty fucking expensive. Honestly, your best bet is to stay at the hostel in Corktown.
That's right, there is really only one hostel in downtown Detroit. Hey, it's better than zero! That's how many we had five years ago…
The Best Places to Stay in Detroit
These are some of the best places to stay in Detroit:
FIRST TIME IN DETROIT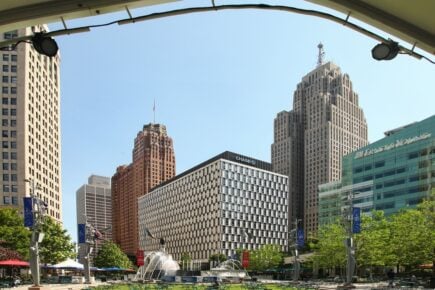 FIRST TIME IN DETROIT
Downtown
Detroit's Downtown has been undergoing a major makeover lately. Troubled areas have been cleaned up and it's now as safe as any other major US city. But the makeover did more than just clear away the problem parts.
ON A BUDGET
ON A BUDGET
West Village
West Village offers a unique feel that you won't often find when you're traveling. It's perfect if you want to feel 'at home' during your stay in the city. It has historic buildings, mixed-used developments, and lots of restaurants and shops where you can spend your time and your money.
NIGHTLIFE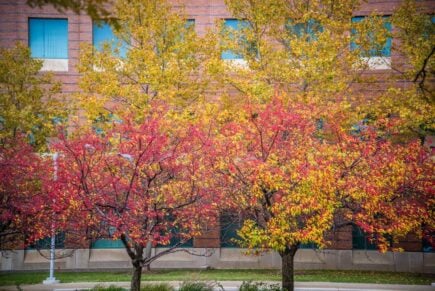 NIGHTLIFE
Midtown
Midtown is one of Detroit's best neighborhoods for locals and for travelers. It's an incredibly walkable part of town, lined with cafes, shops, restaurants, and cultural attractions.
COOLEST PLACE TO STAY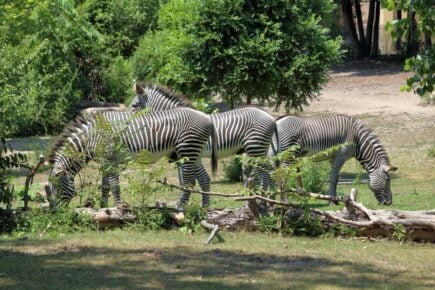 COOLEST PLACE TO STAY
Eastern Market
The city's favorite market is also one of the oldest and largest in the US. Over the years, a whole neighborhood has sprung up around the market.
FOR FAMILIES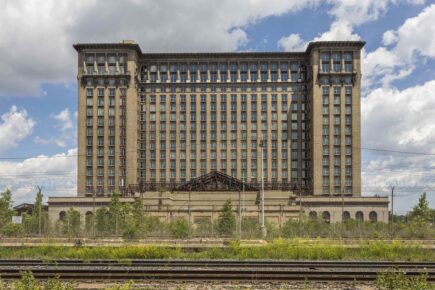 FOR FAMILIES
Corktown
Corktown is a family-orientated area that has recently been given a facelift. It's famous among locals for its liberal approach to life, but it's still incredibly safe and peaceful.
Detroit Budget Accommodation Hacks
Since your options are severely limited when it comes to finding budget accommodation in Detroit, I don't really have that many great hacks for you here!
I can't even recommend camping as part of my Detroit travel tips: while there are plenty of great spots to go camping in Michigan, Detroit is the last place you'd want to spend a night in a tent.
If you really want to save some money and see Detroit from a local's perspective, it's worth looking for a Couchsurfing host. Even if you don't find a place to crash, you might be able to hook up with some locals to go out and see the city with.
Let's be honest, a lot of backpackers in the US skip Detroit these days which is a real shame as it represents bargain-priced travel gold! Obviously, travel costs are a major concern for backpackers. I'll give you the bad news first, guys. Detroit is in the United States, ergo it is expensive.
Just like backpacking Western Europe or Australia, your money will not go nearly as far here as it does in Southeast Asia or South America.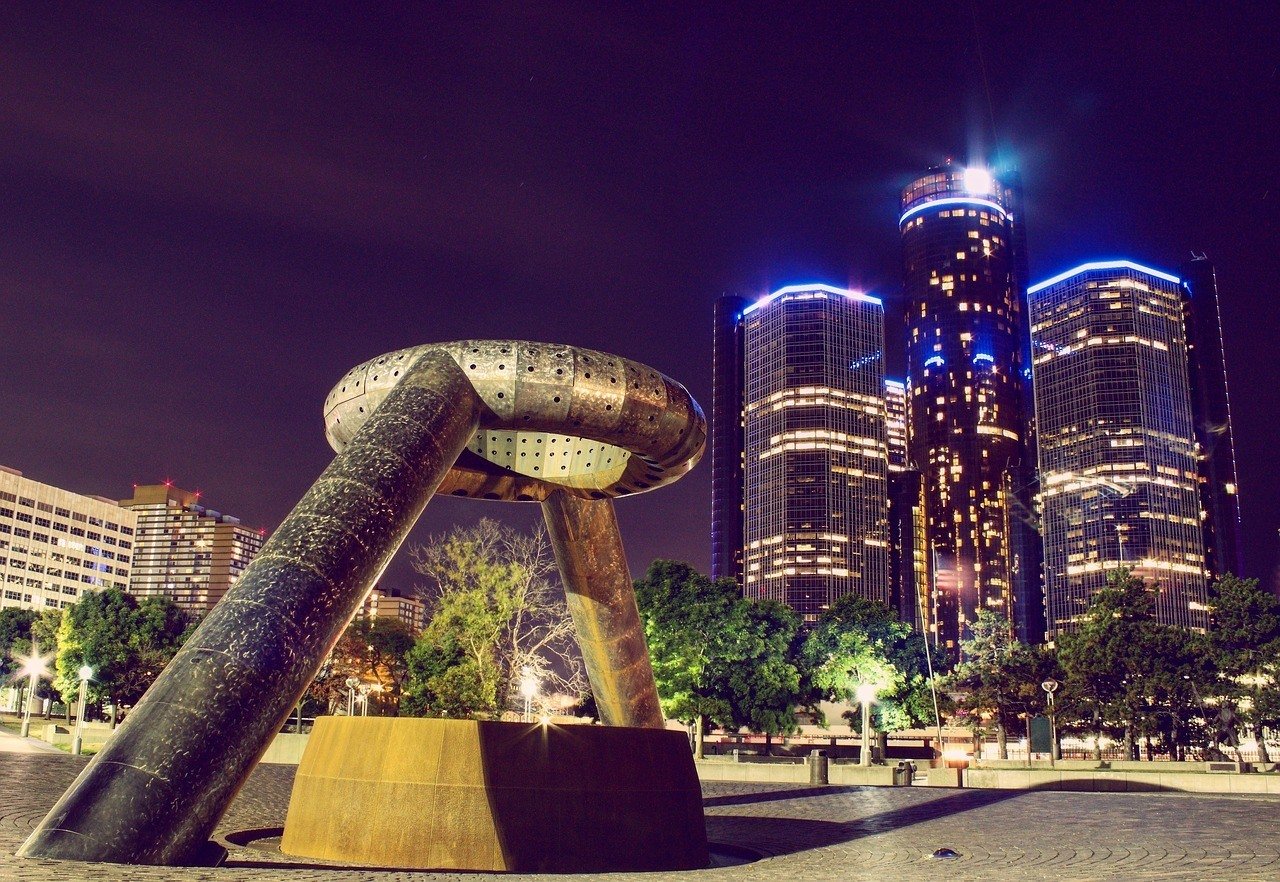 Now that we've gotten that out of the way, here's the good news: the cost of travel in Detroit is way cheaper than other American cities like Chicago or San Francisco.
On the super-budget end of the spectrum, you can get by on $40-50 a day, but this is only if you land free accommodation through Couchsurfing or a friend, and carefully watch what you spend on food and drinks.
A more realistic Detroit daily budget is closer to $80-90 a day, which allows you to stay at an awesome hostel and partake in a bit of the finer things Detroit is known for, like live music, an art museum, or a sporting event.
You'll also be able to eat and drink better than you would on a shoestring budget.
A Daily Budget for Traveling in Detroit
Below I've highlighted a daily Detroit budget, spread out across several key categories.
Detroit Daily Budget

| Expense | Broke Backpacker | Frugal Traveller | Creature of Comfort |
| --- | --- | --- | --- |
| Accommodation | $0-$45 | $45-$120 | $120+ |
| Meal | $10 | $10-$20 | $20+ |
| Transport | $0-$5 | $5-$10 | $10+ |
| Nightlife | $0-$15 | $15-$25 | $25+ |
| Activities | $0-$10 | $10-$20 | $20+ |
| Total: | $10-$75 | $75-$195 | $195 |
Travel Tips – Detroit on A Budget
As is the case with just about any American city, your budget will dwindle fast in Detroit if you're not careful. If you end up taking a lot of cabs, eating out for every meal, and hitting the bars every night, you will most definitely burn a hole through your wallet.
That being said, there are plenty of ways you can make your dollar go farther in the Motor City. As this is a Broke Backpacker Detroit travel guide, I'm here to help you keep more money in your pocket. Here are some of the best tips for traveling to Detroit on a budget: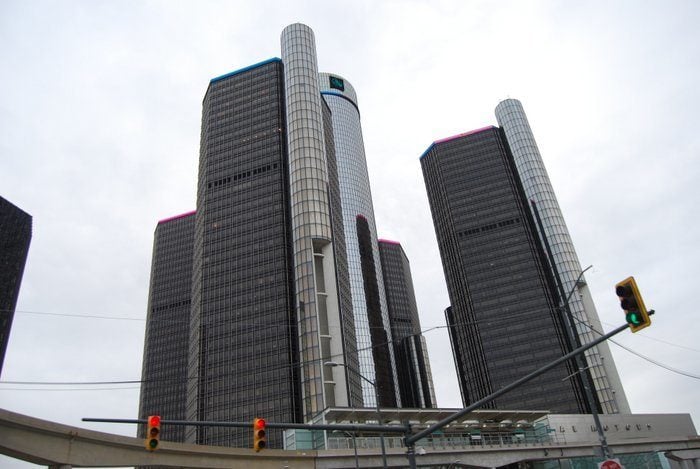 Take advantage of free activities: You don't need to spend a ton of money to have a good time in Detroit. In fact, there are plenty of free things to do in the city.
Use public transportation: This usually goes without saying in any big city, but Detroit is a little different. You see, the public transportation here can sometimes suck, but you can get downtown from the airport for just $2 and ride the People Mover for only $0.75.
Walk: Believe it or not, Detroit is actually a pretty walkable city (at least downtown – don't go wandering down dark alleys outside of the center unless you have a penchant for being mugged). When exploring downtown Detroit, you can easily walk around in any season that is not winter. You won't want to walk around in winter. In fact, don't even come to Detroit in winter.
Find the deals: If you're trying to visit Detroit on a budget, be sure to seek out the deals. Whether it's a good lunch special, a sick Happy Hour deal, or discounted tickets to a show or ballgame, you can always save a few bucks if you dig hard enough.
Fill your water bottle: Despite what you may have heard about the water crisis in nearby Flint, the tap water is just fine to drink in Detroit. Pack a travel water bottle and save money every day!
Why You Should Travel to Detroit with a Water Bottle
Plastic is certainly a problem in Detroit… so do your part and keep the Big Blue beautiful.
You aren't going to save the world overnight, but you might as well be part of the solution and not the problem. When you travel to some of the world's most remote places, you come to realize the full extent of the plastic problem. And I hope you become more inspired to continue being a responsible traveler.
Plus, now you won't be buying overpriced bottles of water from the supermarkets either! Travel with a filtered water bottle instead and never waste a cent nor a turtle's life again.
Save $$$ • Save the Planet • Save Your Stomach!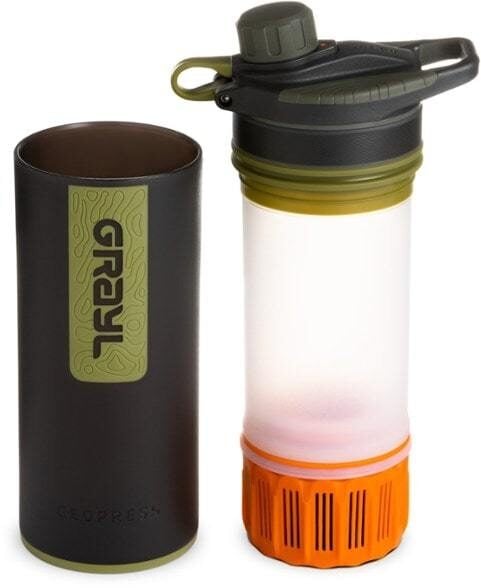 Drink water from ANYWHERE. The Grayl Geopress is the market's leading filtered water bottle protecting your tum from all the waterborne nasties. PLUS, you save money and the environment!
Single-use plastic bottles are a MASSIVE threat to marine life. Be a part of the solution and travel with a filter water bottle.
We've tested the Geopress rigorously from the icy heights of Pakistan to the tropical jungles of Cuba, and the results are in: it WORKS. Buy a Geopress: it's the last water bottle you'll ever buy.
Buy a Geopress!
Read the Review
Best Time to Travel to Detroit
In case you haven't noticed by now, I 100% do not recommend traveling to Detroit in the winter. As T-Baby sings in her famous video, "It's so cold in the D!".
Seriously, though. If you're planning to visit Detroit as a go-getter backpacker – which involves lots of walking or cycling and time spent outdoors – you'll want to avoid Motown between December and March.
It can get bitter, bitter cold in the winter months. Unless you really love ice skating, I would take a hard pass on Detroit in the winter.
Basically, any other month of the year is just fine to travel to Detroit. Spring and fall are both nice, although they seem to be getting shorter and shorter.
Summer can be hot and muggy, but there is a lot going on and you can always stop inside to soak up some A/C for a bit.
When considering what time to travel to Detroit, plan around the events you might want to attend.
For example, if you really want to see an NFL game, I would recommend going to another city. In all seriousness, though, the Lions only play eight home games a year between September and January, and they never make the playoffs (sad face).
If you want to dance your ass off to the best electronic music in the world, you should come to Detroit in late May to check out the Movement Festival. Those who prefer jazz should come at the end of August for that excellent festival.
What to Pack for Detroit
Here are few essentials you shouldn't leave off your Detroit travel packing list:
Traipse the CIty in Style!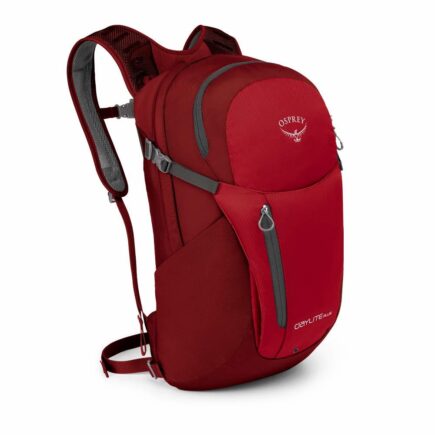 Traipse the CIty in Style!
Osprey Daylite Plus
Any city slicker needs a SLICK daypack. In general, you can never go wrong with an Osprey pack, but with its array of awesome organisation, durable materials, and a comfy build, the Daylite Plus will make your urban jaunts buttery smooth.
Drink from ANYWHERE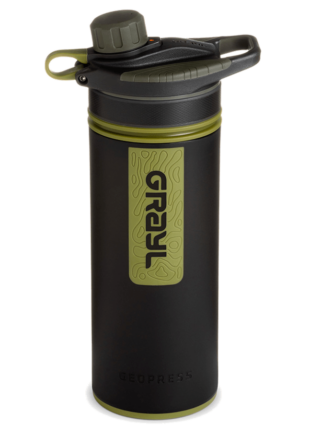 Drink from ANYWHERE
Grayl Geopress Filtered Bottle
Save $$$, save the planet, and save yourself the headache (or tummy ache). Instead of sticking to bottled plastic, buy a Grayl Geopress, drink water no matter the source, and be happy knowing the turtles and fishies thank you (and so do we!). 🙂
Pics or It Didn't Happen 😉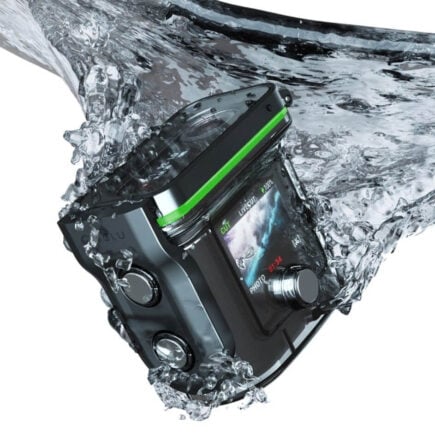 Pics or It Didn't Happen 😉
OCLU Action Camera
Wait, it's cheaper than a GoPro and… better than a GoPro? The OCLU action cam is the cam for budget backpackers that want to immortalise all their wildest adventures – including that time you dropped it off a Himalayan mountain – WITHOUT breaking the bank.
Harness the Sun!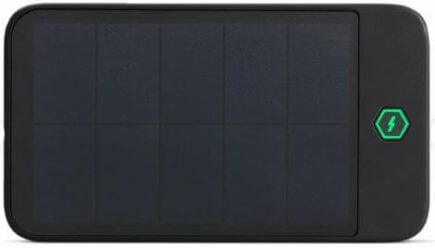 Harness the Sun!
Solgaard Solarbank
Resourceful travellers know how to find power outlets anywhere on the road; smart travellers just pack a solar power bank instead. With 4-5 phone cycles per charge and the ability to top up literally anywhere the sun is shining, there's no reason to ever get lost again!
Don't Annoy Your Dormies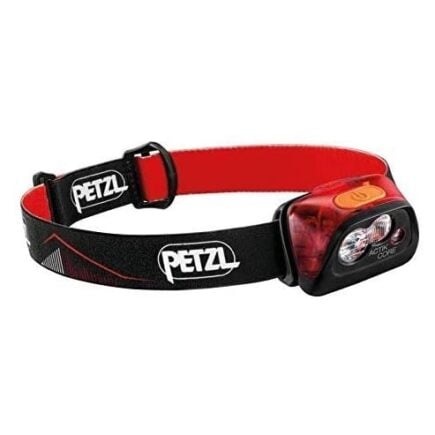 Don't Annoy Your Dormies
Petzl Actik Core Headlamp
ALL travellers need a headtorch – no exceptions! Even in the hostel dorm, this beauty can save you in a real pinch. If you haven't got in on the headtorch game, DO. I promise you: you'll never look back. Or at least if you do, you'll be able to see what you're looking at.
Staying Safe in Detroit
Although major improvements have been made in recent years, Detroit remains one of the most dangerous major cities in the US. That being said, the revitalized downtown area is remarkedly safer now than it was just a decade ago.
As long as you're mindful of your surroundings and don't go around flashing valuables, you'll be fine.
Most crimes that occur in downtown Detroit are crimes of opportunity. Leave a car parked unattended, and it will get broken into or even stolen.
Walk down a dark, random street at 2 AM with your iPhone in your hand, and someone will probably mug you. Just don't be an idiot.
Sex, Drugs, and Rock 'n' Roll in Detroit
Detroit certainly has its fair share of tasty beers, as well as plenty of bars to go around. Most of its social scene revolves around alcohol, which is widely available to anyone 21 and older. Marijuana is also legal in the state of Michigan–and Detroit too–though dispensaries are still lacking as of June 2022. There are many in the nearby suburbs though.
Drugs of any and all other kinds can be found in the city, which is known for its high usage of crack cocaine. I highly recommend avoid buying any illegal drugs from strangers. Not only could they be selling you fentanyl (a common problem in the US these days) but as this is quite a provocative city, you will be asking for trouble.
Detroit is far from a traveler's Mecca, but in case you do happen to meet someone on the road, be safe, responsible and respectable!
Getting Insured BEFORE Visiting Detroit
Traveling without insurance would be risky so do consider getting good backpacker insurance sorted before you head off on an adventure.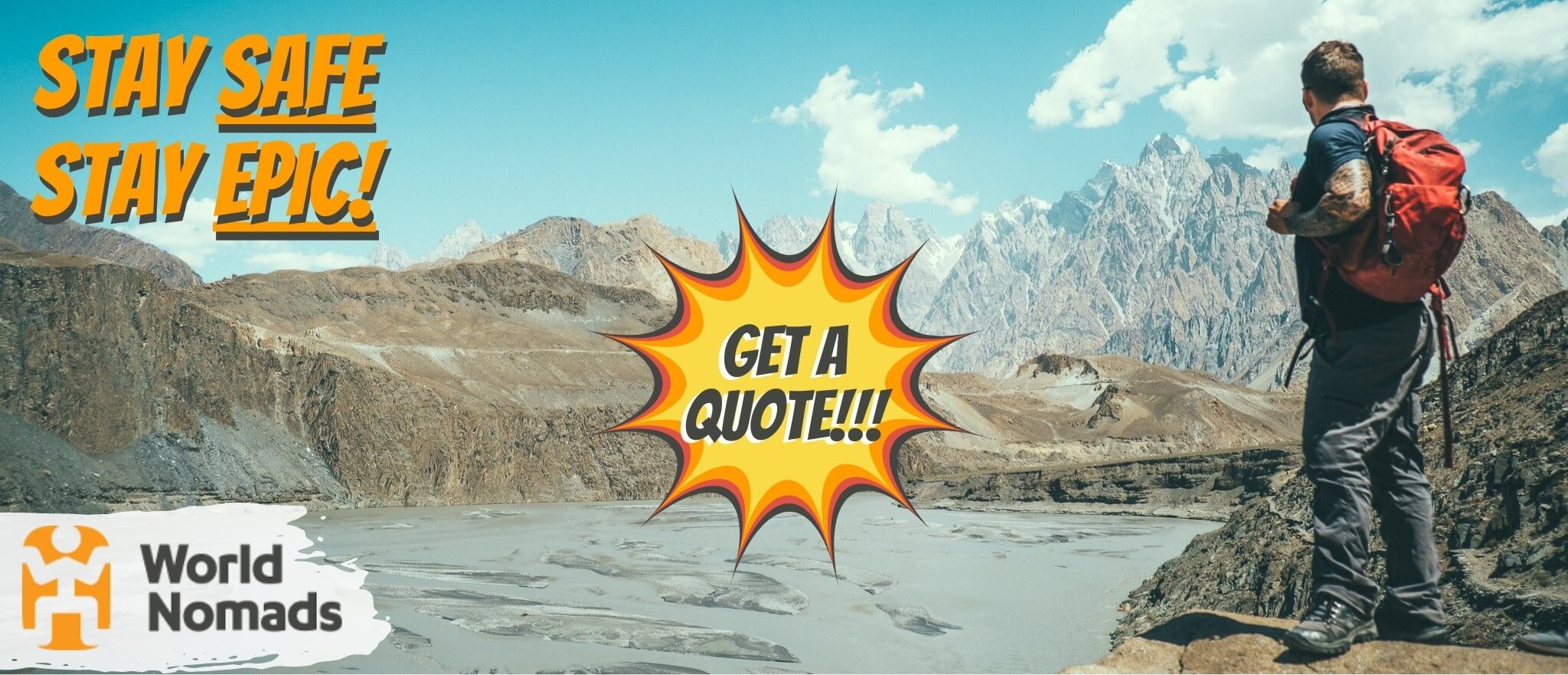 World Nomads' mission is to support and encourage travellers to explore their boundaries. They offer simple & flexible travel insurance, and safety advice to help you travel confidently.
They've been doing it since 2002 – protecting, connecting, and inspiring independent travellers just like you.
Get a quote below or read our in-depth review!
World Nomads provides travel insurance for travelers in over 100 countries. As an affiliate, we receive a fee when you get a quote from World Nomads using this link. We do not represent World Nomads. This is information only and not a recommendation to buy travel insurance.
How to Get Into and Around Detroit
When looking up flights to Detroit, be sure to use the airport code DTW. The airport is actually located in Romulus, which is about a 40-minute drive or so from downtown.
Previously, budget travellers were totally screwed when it came to getting to and from the airport. Thankfully, there is now a $2 bus that takes you all the way downtown. Score!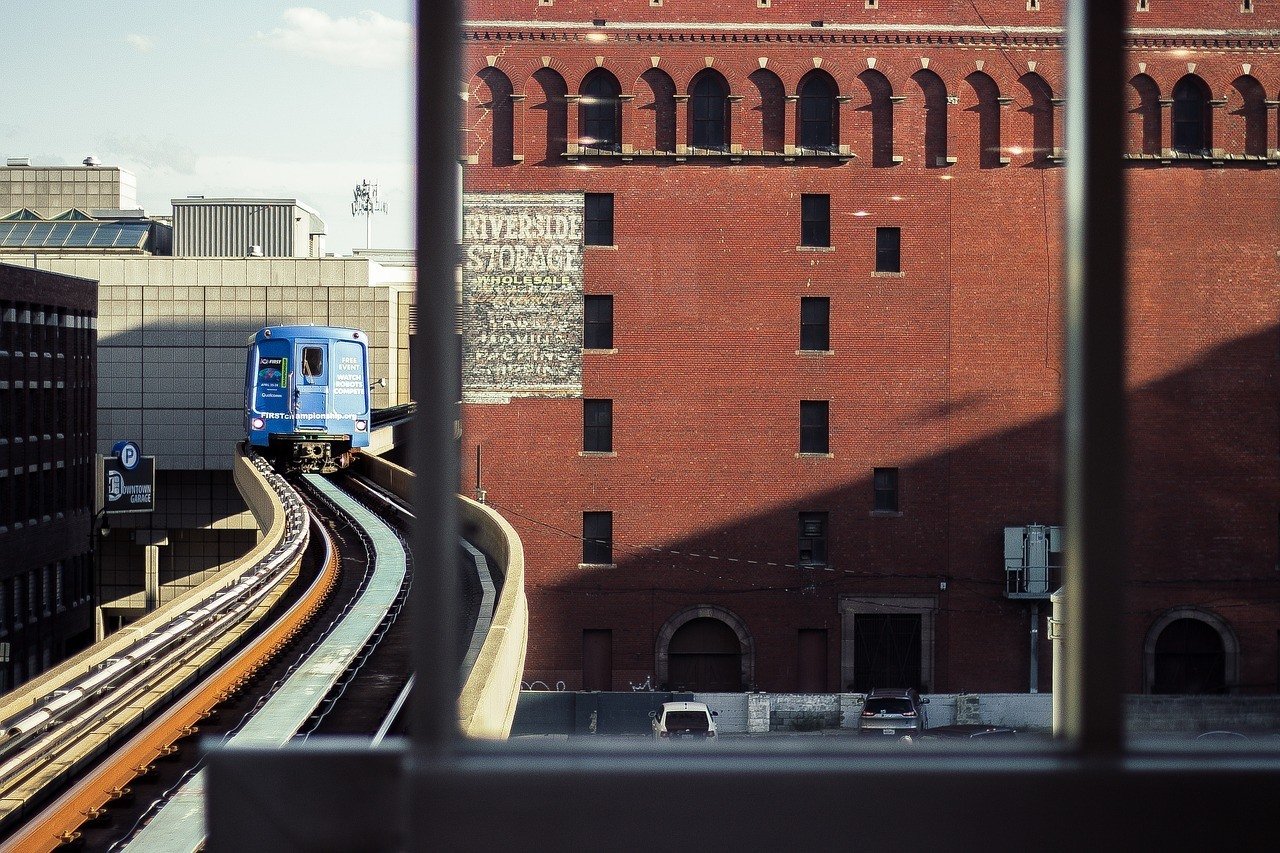 Detroit is a major hub for Delta, so you can get plenty of flights to and from other cities in the US as well as several to/from Europe. For budget airlines, Spirit runs plenty of flights to Detroit. Just make sure you know it's basically a flying bus and you have to pay for everything.
Despite the old abandoned train station, there are actually still trains traveling to and from Chicago. You can also catch a bus to the Amtrak station in Toledo to catch trains bound for New York.
You can score super cheap fares to Chicago on the Megabus if you book really early. I've taken that route several times for just $1. Otherwise, you can always take a Greyhound bus. It's one of those unique travel experiences in America that you'll be talking about for years to come!
Getting Around Detroit
It should come as no surprise that in Motor City, the car is still king. If you travel to Detroit for just a few days and stay at the hostel, though, you'll be able to get by with a combination of public transportation, walking, and taking an Uber or two.
Public transportation isn't great in Detroit, but it does exist. At least once on your trip, you should take a ride on the elevated train known as the People Mover. It only costs $0.75 and provides some great views of the city.
There's a new streetcar called the Q Line that runs up Woodward Ave, which is useful for going between downtown and Midtown. A ticket costs $1.50 and is good for three hours.
If you'd rather cycle around town, there are plenty of places that offer bike rentals these days. More and more bike lanes are being put in each year, making cycling in Detroit a pretty solid option.
Forget boring accommodation… book yourself an EPIC STAY!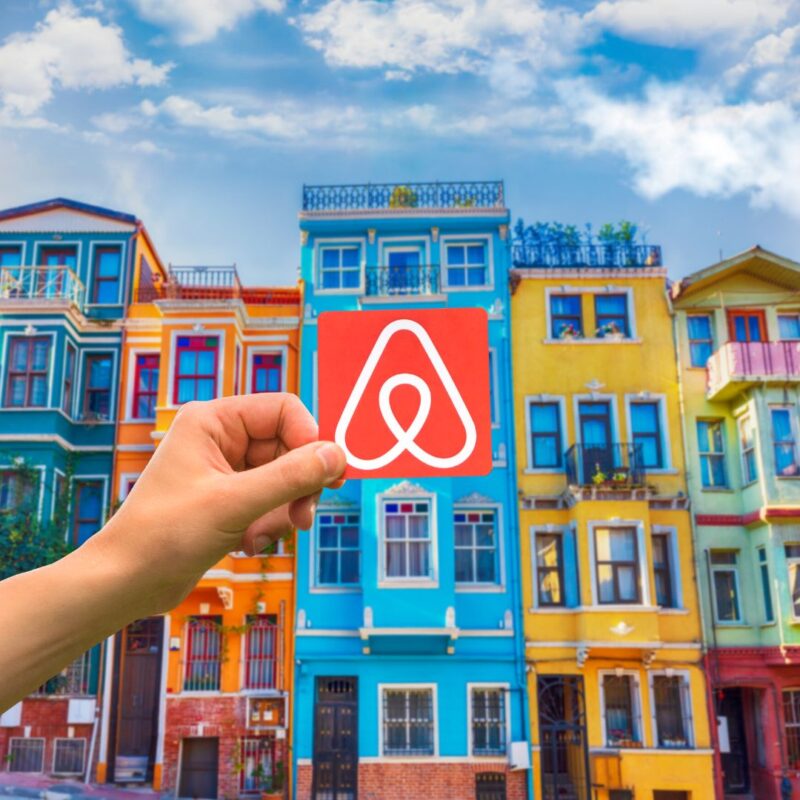 Why stay in a naff hotel when you can stay in a cosy, stylish local house instead? And for half the money too!
Stay somewhere EPIC and save your hard-earned dollars — from houses to barns to castles and caves, there is an Airbnb for every occasion!
Book an EPIC Stay
Working and Volunteering in Detroit
Like most places in the US, working in Detroit is going to be almost impossible if you're not a US citizen or permanent resident. You would otherwise need a work visa, which is notoriously difficult to obtain. It's certainly possible to live the digital nomad life in D-Town, though it's not exactly an ideal location to work online long term.
Good news: Volunteering in Seattle IS possible, though I highly recommend you go through a reputable company like Worldpackers.
Worldpackers connects travelers with meaningful volunteer experiences all over the world in exchange for room and board! It's transparent and review-based, so you'll know exactly what you're getting into before you arrive.
Travel CHEAP and Make a Difference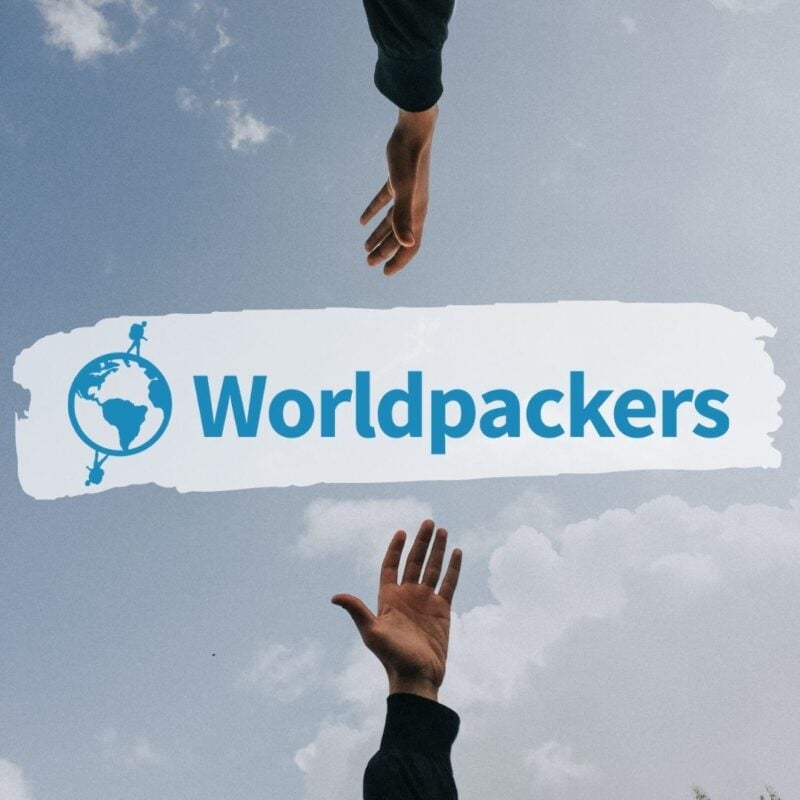 Worldpackers connects travellers with hostels, schools, NGO's and many more. Get free accommodation in exchange for volunteering a few hours a day. You won't just save serious $$$, you'll experience a different culture, cool projects, meet new people and integrate into the community in a different way.
Broke Backpacker readers get a $10 discount when you sign up. Use the discount code BROKEBACKPACKER. Plus, get 3 free months on your membership during their summer promo!
Travel well with Worldpackers
Nightlife in Detroit
Detroit is definitely a fun city for going out and partying. Nightlife in Detroit presents you with a bevy of options, from classy cocktail lounges with smooth jazz, to dive bars with local rock bands, to underground raves that pump out the beats until the wee hours of the morning.
If you're just visiting for a few days, chances are you'll stick to the Downtown/Midtown/Corktown trio of neighborhoods. That's fine, as you have way more options than you can fit into a few nights. Craft breweries, wine bars, music venues – the list goes on and on.
As far as booze goes, you've got tons of options in the D. There are a few craft breweries in town, including Batch, Atwater, and Motor City Brewing Works.
HopCat is a great bar to hit if you want to sample a bunch of beers from other parts of Michigan as well as lots of others from the US and abroad.
Wine and cocktail lovers have plenty of choices in Detroit as well. Check out Motor City Wine, which also has live music from time to time.
Dining in Detroit
While Detroit may not exactly be a culinary capital, there are still plenty of amazing restaurants there. More and more places are opening up in Detroit, and you can find cuisine from all over the world.
Last time I was home, my dad took us out to a fantastic Thai restaurant set in shipping containers. It's called Takoi if you want to check it out.
As I've said a few times already, you absolutely have to try a Detroit Coney Island hot dog. It's the stuff dreams are made of! If you want to try Detroit-style pizza, your best bet is either Buddy's or Niki's.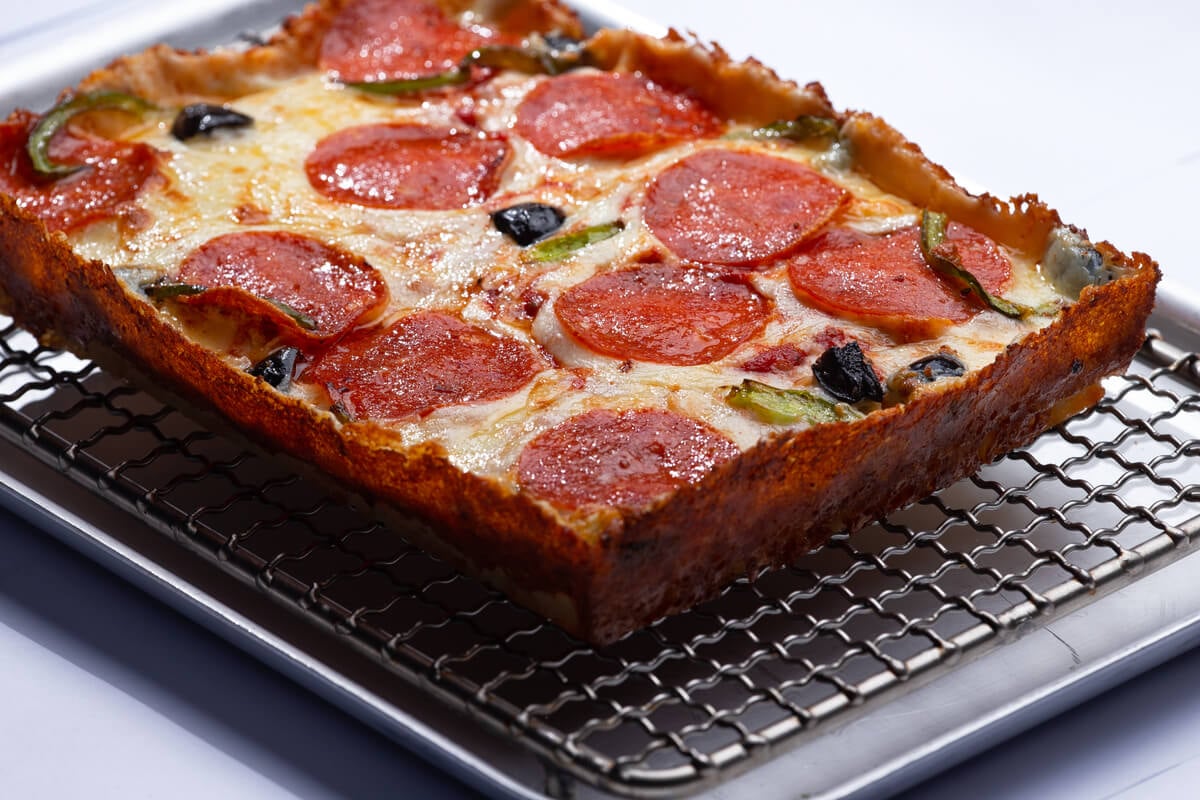 Another solid choice for relatively cheap and tasty eats is the Bucharest Grille. They make a killer schwarma that tastes like it's straight from the Middle East.
At some point in your trip, you should definitely drop into a convenience store to buy a bag of Better Made chips and a bottle of Faygo or Vernor's. Trust me. It's the Detroit thing to do.
I also recommend checking out Greektown and/or Mexicantown while you're in the D. Both have excellent restaurants that serve authentic Greek and Mexican cuisine.
With the influx of skinny-jean wearing, fixed-gear bike riding hipsters in Detroit, there's no shortage of cafes.
Cheap Eats in Detroit
There are some of the best places to eat in Detroit on a budget:
Asian Corned Beef: A unique fusion has created the corn beef eggroll, a truly unique Detroit food. You can find other interesting dishes here too.
Bucharest Grill: A fantastic place to carry out large, filling schwarmas for about $8.
Mike's Famous Ham Place: The ham sandwiches here have been the best in the city for decades. Enjoy massive portions for less than $9. The split pea soup is also fantastic.
Green Dot Stables: A wide variety of delicious sliders are available on the cheap at this casual, top-rated Detroit restaurant.
Chef Greg's Soul-N-The-Wall: For some of the best sandwiches in the city (under $10) look no further than this no-frills shop. They're known for their Boogaloo Wonderland creation.
Taqueria Lupitas: A low-key restaurant dishing up delicious tacos and other eats for less. It's located in Mexicantown and remains cash-only.
Getting Off the Beaten Path in Detroit
As someone who grew up in the 'burbs just outside the worst parts of Detroit, let me be real with you and tell you that you don't want to get too off the beaten track here. In all honesty, there are lots of areas of the city that are not way too sketchy to wander around in. That being said, you don't have to spend your entire trip right downtown.
Here are a few ideas:
Hamtramck: This is actually another city entirely, surrounded by Detroit, and is a cool place to explore. It's a city that has always attracted immigrant communities, as it was a major hub for Polish Americans for a while. You can still celebrate the Polish heritage here with the annual Paczki Day.
Mexicantown: While many people who travel to Detroit spend some time in Greektown, few make it out to Mexicantown in the southwest part of the city. As a native Detroiter who now lives in Mexico, I can tell you that the tacos are legit AF here!
The Henry Ford Museum: The Henry Ford Museum tells the story of Henry Ford who founded Ford Motors. Henry Ford has gone down in history as one of America's (and capitalism's) most influential and controversial figures.
FAQs About Traveling in Detroit
Still have a few questions about traveling to Detroit? I've got answers:
Final Advice Before Visiting Detroit
Well, that's it for this Detroit travel guide! I hope I did a good job convincing that my hometown is not a terrifying cesspool of decay and violence.
Instead, it's now thriving city with new development happening all the time. Whether your a sports fan, abandoned buildings connosiuer, or just looking for somewhere a little bit off the beaten path, then Motor City is for you!
Detroit is rising from the ashes, my friends, and its best days are ahead, not behind it. Get yourself to the D sooner than later. You'll be rewarded for your choice with a vibrant culture, dedicated locals, and so much more.
So all that's left now is for you to book those tickets. Motown awaits!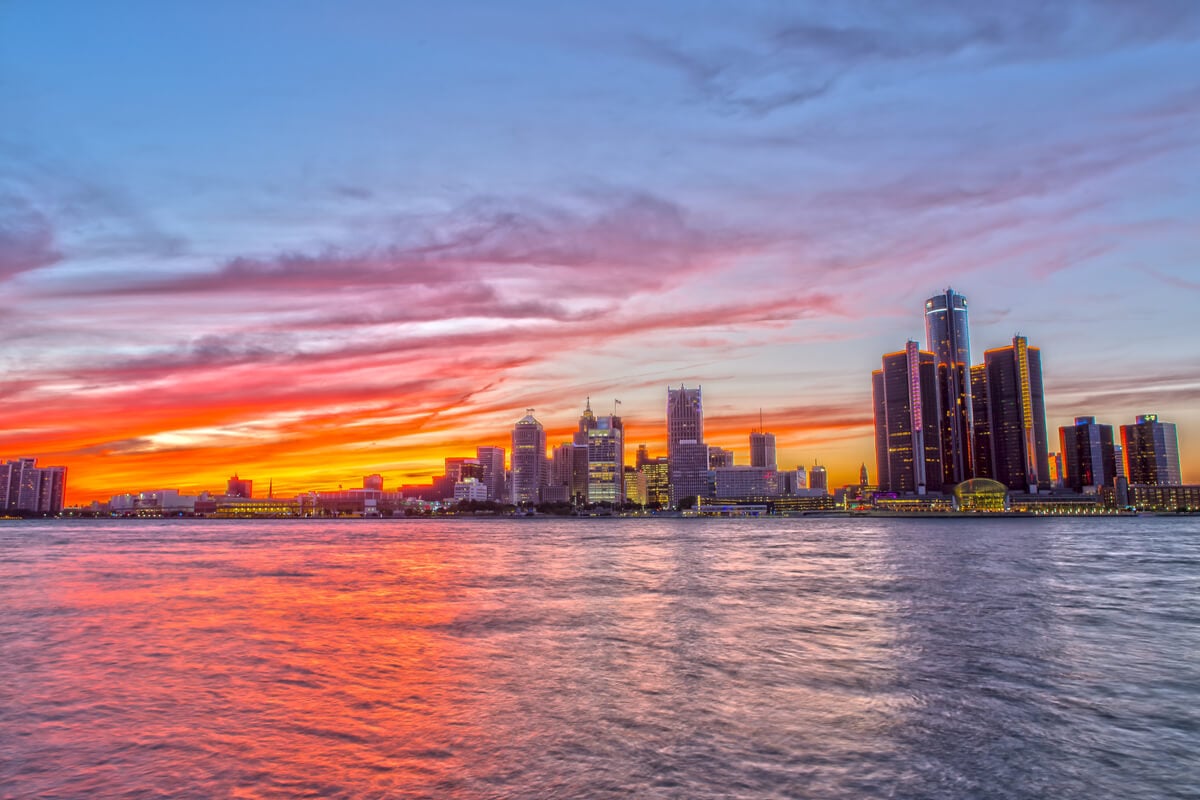 Last Updated June 2022 by Samantha Shea
---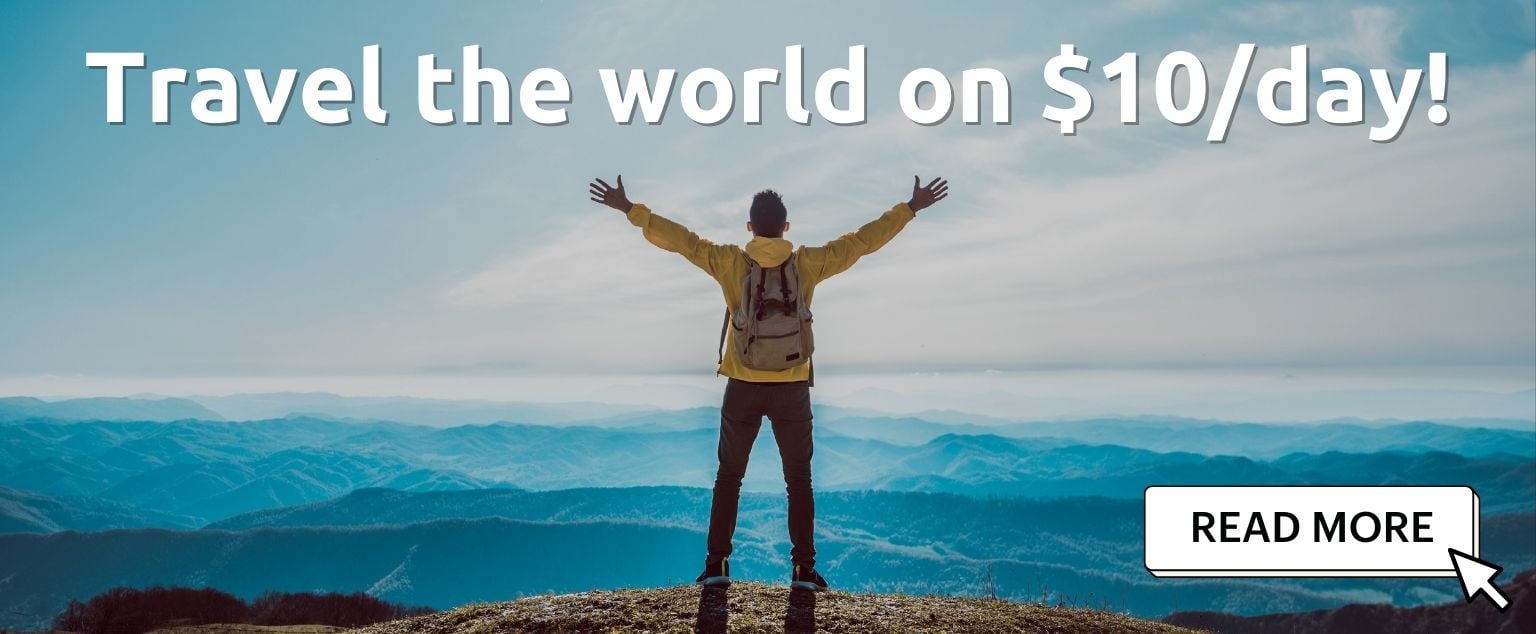 And for transparency's sake, please know that some of the links in our content are affiliate links. That means that if you book your accommodation, buy your gear, or sort your insurance through our link, we earn a small commission (at no extra cost to you). That said, we only link to the gear we trust and never recommend services we don't believe are up to scratch. Again, thank you!