Also known as Motor City, Hockeytown, the D, Motown, and Detroit Rock City, Detroit is a fascinating city with a turbulent history and a bright future.
It's also well off the beaten path, as most travellers to the States flock to coastal cities and to be blunt, many Americans actively avoid Detroit. BUT, if you are an intrepid adventurer ready for a unique experience, then I highly recommend you travel to Detroit.
In this Detroit city guide, I will cover everything you need to know about traveling in this city.
Firstly, forget everything you've heard about Detroit. I'm sure you've seen some "ruin porn" of the defunct car factories and other abandoned buildings. Yes, there are some rundown buildings in D-Town.
However, what's far more interesting than relics of the city's former self are the innovative people and businesses that are bringing new life to the 313.a
Not too long ago, downtown Detroit was avoided like the plague. I should know – I grew up just a 10-minute drive from there.
While there are still sketchy areas – as there are in any major American city – the city center has undergone a major renaissance in the last decade. So long as you use common sense and follow the advice of locals, you'll be just fine exploring downtown Detroit.
While it may be most famous as the birthplace of the automobile, Detroit is about so much more than cars. The Motor City boasts thriving art, music, sports, dining, and nightlife scenes.
There's plenty to see and do in Detroit to keep you busy for a few days, and you'll be able to do so at a fraction of the price in places like NYC or LA.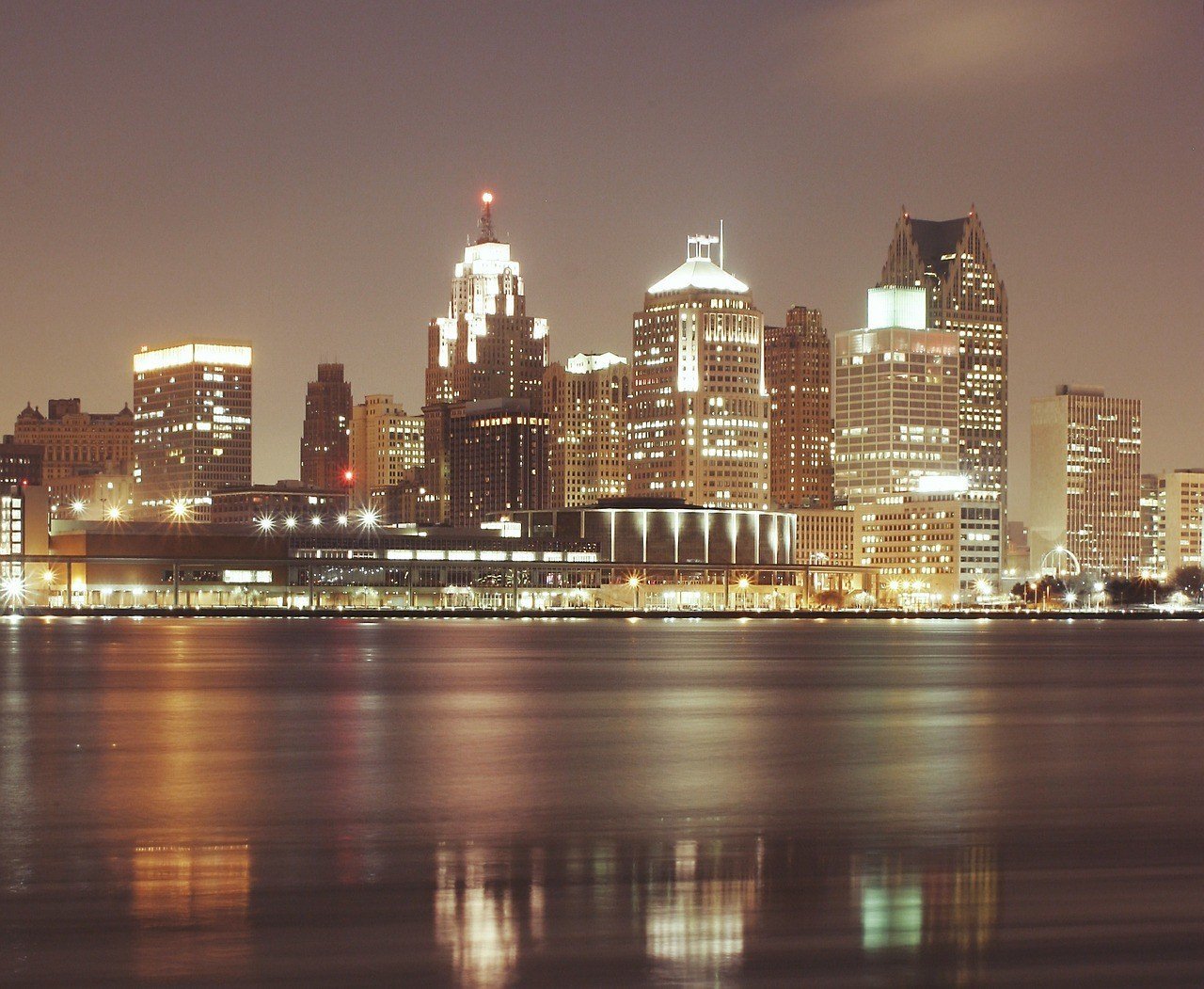 1. Take a walking tour
The best way to see Motown is definitely on foot. Taking a walking tour of downtown Detroit should be the first thing on your agenda, unless, of course, you're so unfortunate to be visiting in the dead of winter. As I mentioned before, don't do that. Seriously.
There are several options for taking a walking tour of downtown. If you're trying to visit Detroit on the cheap, you can always make up your own tour.
There are lots of solid resources out there that will help you map out your own tour of the D. Toss a Motown playlist on and hit the streets to see the best this city has to offer.
If you'd rather make some friends on your trip, gain insight from a local guide, and not spend a bunch of time staring at your phone like a clueless tourist, then I recommend signing up for one of the excellent tours with City Tour Detroit. Their "See the D" walking tour is the perfect intro to the city.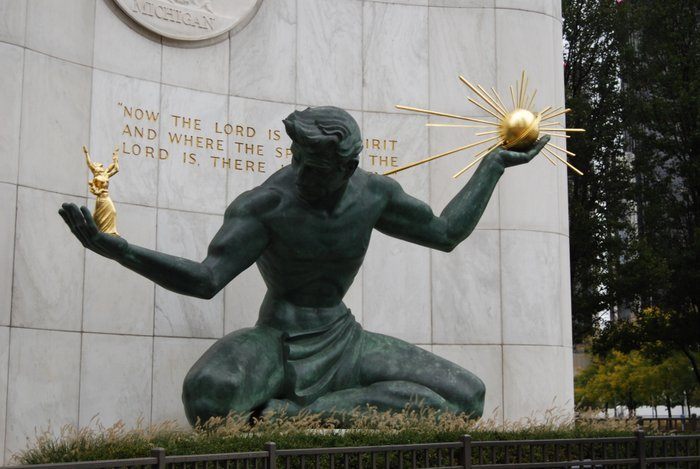 2. Visit Hitsville, USA
What do Michael Jackson, Stevie Wonder, Diana Ross, and Marvin Gaye all have in common? Each one of these legendary artists was on the Motown record label founded in Detroit Michigan.
Visiting the Motown Museum – also commonly known as "Hitsville USA" – is definitely one of the top things to do in on your trip to Detroit.
3. See a live show
After learning about Detroit's musical past, it's time to jump back into the present. There's amazing live music in to hear on your trip to Detroit Michigan every single night of the week. Whether you're into rock, blues, hip hop, EDM, jazz, or funk, you can find something to groove to in Detroit Rock City.
Concerts here range from tiny dive bars with local acts and no cover charge up to world-famous bands rocking out to a crowd of 70,000 at the football stadium. Some of the best places to catch live music in Detroit include: the Fox Theatre, the Fillmore, and the Majestic Theatre.
4. Explore the RiverWalk
Few places better show the new face of Detroit than the RiverWalk. This ongoing project has been transforming the riverfront of downtown Detroit for several years and is a beautiful place to explore.
You can simply walk or rent a bike to enjoy the scenery as you pass through numerous parks and pavilions.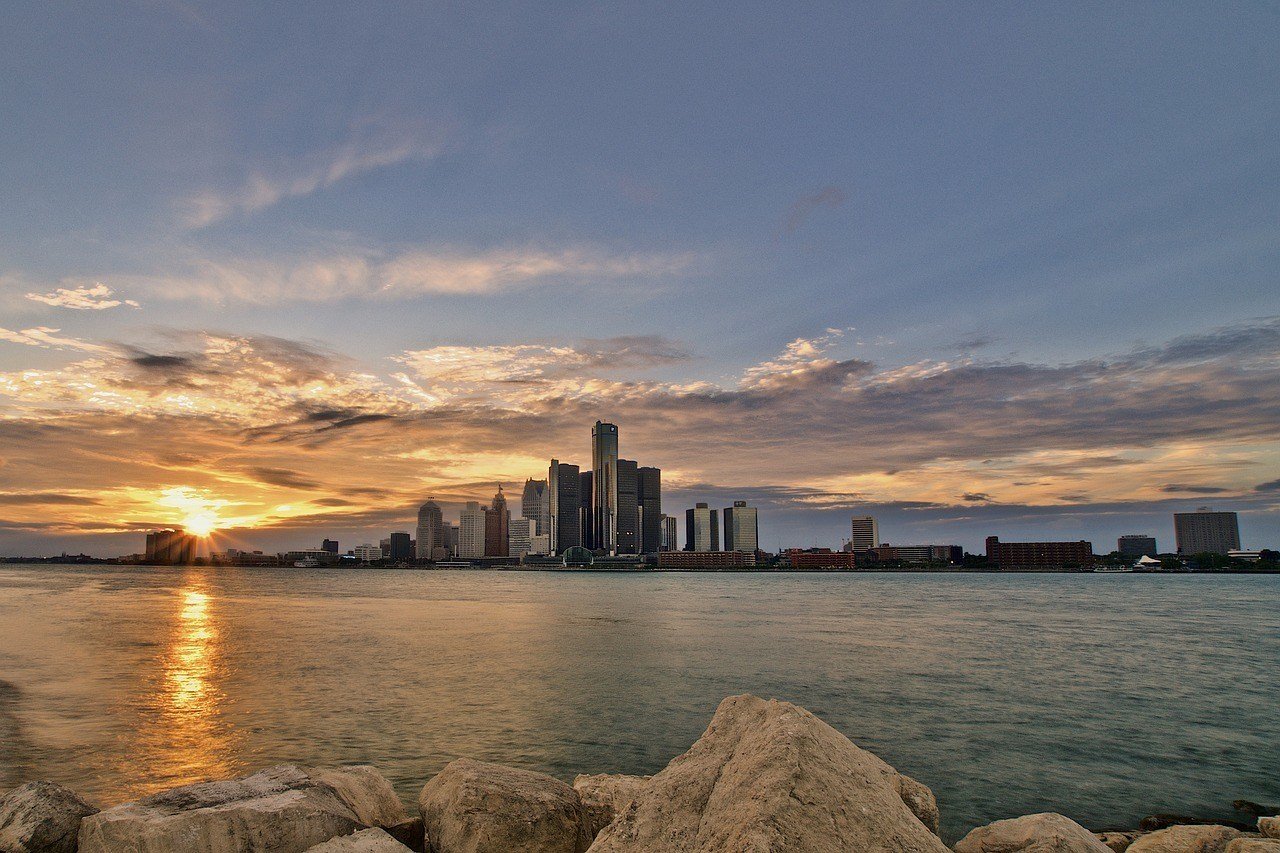 5. Dive into the art scene
If you're into art (and especilly Art Deco), then you're absolutely going to love Detroit. First of all, the DIA (Detroit Institute of Arts) is without a doubt the best museum in the city. You can easily spend an entire day in here and still not see it all.
In the last decade, lots of artists have moved to Detroit because you can basically rent a warehouse here for the same price as a tiny studio in New York or LA.
The influx of creatives has created a burgeoning art scene in Detroit. Amazing murals are popping up on streets all over the city, and there are plenty of cool galleries and shops to peruse.
6. Attend a local festival
There are several festivals going on in Detroit throughout the year, so be sure to check the calendar before you plan your trip.
Car lovers will want to come in January (the only reason to travel to Detroit in the winter) for the North American International Auto Show.
Lovers of electronic music will definitely want to be in the city at the end of May for the legendary Movement Festival. And that's just the tip of the iceberg when it comes to festivals in Detroit!
7. Go to a ballgame
Detroit is one of only five American cities to have teams in all four major professional sports playing within the city limits. As such, getting to a ballgame is for sure one of the top things to do in Detroit.
The Motor City teams are: the Lions (NFL), Pistons (NBA), Tigers (MLB), and Red Wings (NHL). The latter is the reason for one of the city's many nicknames – Hockeytown. Best of all, all four teams play right downtown so you don't have to waste a bunch of time and money travelling to the game.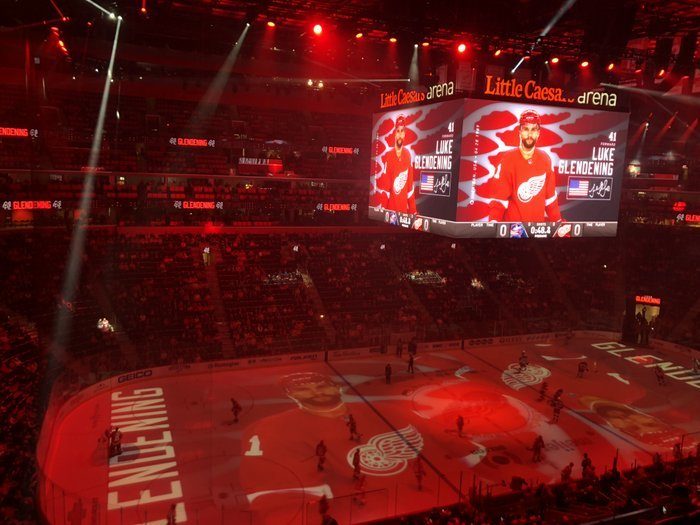 8. Do the "Coney Challenge"
Don't ask me why, but the local hot dog in Detroit is called a Coney Island dog, even though the actual Coney Island is hundreds of miles away.
Either way, you've got to try one while you're there. It's a dog with diced onions, chili, and mustard. Take the "Coney Challenge" by trying one at both American and Lafayette downtown to see which one you like better.
9. Check out the Heidelberg Project
While it's not downtown, it's well worth the trip to explore the Heidelberg Project. This outdoor art project was created in 1986 by an artist to revitalize his struggling neighborhood. It's definitely one of the most interesting things to do in Detroit.
To quote their website, "The Heidelberg Project offers a forum for ideas, a seed of hope, and a bright vision for the future. It's about taking a stand to save forgotten neighborhoods. It's about helping people think outside the box and it's about offering solutions. It's about healing communities through art – and it's working!"
10. Eastern Market
With over 150 years of history, Eastern Market is a place that's listed in just about every Detroit travel guide. It's actually the largest historic public market in all of the United States!
In addition to all the vendors, there are plenty of bars and restaurants in the area as well as some amazing street art. Weekends here are especially busy, so be sure to come by and check it out.
Best Free Things to do in Detroit
As I mentioned in the budget tips earlier, there are plenty of free things to do in Detroit.
Some highlights include walking along the riverfront, exploring Eastern Market, visiting the Detroit Historical Museum, and much more.
Even simply walking around downtown to admire the architecture and watch the city go by is a fun activity. You definitely don't need to spend a ton of money to entertain yourself in Detroit.
Detroit off the Beaten Track
As someone who grew up in the 'burbs just outside the worst parts of Detroit, let me be real with you and tell you that you don't want to get too off the beaten track here. In all honesty, there are lots of areas of the city that are not way too sketchy to wander around in. That being said, you don't have to spend your entire trip right downtown. Here are a few ideas:
The Heidelberg Project: As I mentioned above in the top things to do, this incredible art project is well worth exploring. You'll need to have your own wheels or get a cab there, but it's well worth it. It's actually not really that off the beaten track, as it's in every guide book about the city, but it is outside of downtown and thus skipped by many visitors.
Hamtramck: This is actually another city entirely, surrounded by Detroit and is a cool place to explore. It's a city that has always attracted immigrant communities, as it was a major hub for Polish Americans for a while. You can still celebrate the Polish heritage here with the annual Paczki Day.
Mexicantown: While many people who travel to Detroit spend some time in Greektown, few make it out to Mexicantown in the southwest part of the city. As a native Detroiter who now lives in Mexico, I can tell you that the tacos are legit AF here!
Belle Isle: This island in the Detroit River has quite the history. Once a booming playground for the well-to-do with a casino, zoo, and more, it fell into disrepair for many decades. Since becoming a state park, it has started to regain some of its glory. It's well worth the trip from downtown to check it out, especially on a nice summer day.
The Henry Ford Museum is also worth a look – it tells the story of Henry Ford who founded Ford Motors. Henry Ford has gone down in history one of America's (and capitalisms) most influential and controversial figures.
Broke Backpackers everywhere will be happy to hear that Detroit is now home to a few hostels too. And while the automobile definitely still runs the show, Detroit is working to improve its public transportation. That means it's easier than ever to travel in Detroit on a budget.
In this Detroit travel guide, I'll do my best to show you all of the awesome things my hometown has to offer and erase any negative connotations you might have about it.
There's a popular slogan these days that describes modern-day Detroit well. It goes, "Detroit hustles harder." If you're ready to explore one of the most badass cities in the US of A, read on for a massive travel guide to Detroit.
Read about the best neighborhoods in Detroit and decide where to stay before beginning your trip.
IN A RUSH? THIS IS OUR FAVORITE HOSTEL IN DETROIT!
This may be the shortest section in our Detroit travel guide. Unlike other much bigger American cities, Detroit doesn't really have a ton of places to stay in. I mean, some people might be into crashing in a dingy roadside motel full of hookers and crackheads, but that's probably not you!
When you travel to Detroit, you want to stay as close to downtown as possible, that is, unless you manage to find a Couchsurfing host who lives in a nearby suburb, you have a car, or you don't mind blowing a bunch of cash on Uber rides.
If you're traveling to Detroit on a budget, just go ahead and forget about hotels entirely. There aren't many hotels in downtown Detroit, and they're all pretty fucking expensive. Honestly, your best bet is to stay at the hostel in Corktown.
That's right, there is really only one hostel in downtown Detroit. Hey, it's better than zero! That's how many we had five years ago…
Best Backpacker Hostel in Detroit – Hostel Detroit
Hostels in the USA are the best option for travelers on a budget. There really isn't much competition in this category, as this is literally the only hostel in Detroit proper.
They're conveniently located in a 100-year old bright house and offer dorms as well as private rooms. They have a few fully stocked kitchens you can use and even have rent bikes with the proceeds going to their ambassador program.
Oh, and they offer free laundry as well! Broke Backpackers are great, but nobody likes stinky ones. This is definitely THE place to stay if you visit Detroit.
This apartment is close to all of Detroit's best neighborhoods. It's suitable for up to 6 people and offers lovely views of the river. The apartment is only a 5-minute drive from Downtown and just a few blocks from Belle Isle Park. The park is newly renovated and has a safe family atmosphere where you can enjoy a picnic or just walk around in nature. If you want to stay at one of the best Airbnbs in Detroit, look no further than this one!
Detroit accommodation travel hacks
Since your options are severely limited when it comes to finding budget accommodation in Detroit, I don't really have that many great hacks for you here! As I mentioned, there's only one hostel in the city proper. I'm not sure how popular they are, but it's wise to book at least a few weeks in advance if possible.
The Hostel Detroit does have a few fully stocked kitchens you can use, so you can save some money by making a trip to the grocery store and cooking a few of your meals there.
If you really want to save some money and see Detroit from a local's perspective, it's worth looking for a Couchsurfing buddy. Even if you don't find a place to crash, you might be able to hook up with some locals to go out and see the city with.
There are more and more places popping up on Airbnb in Detroit, so you can find a room for rent for much cheaper than hotels if you'd rather stay in an apartment than a hostel.
Is This the Best Travel Backpack EVER???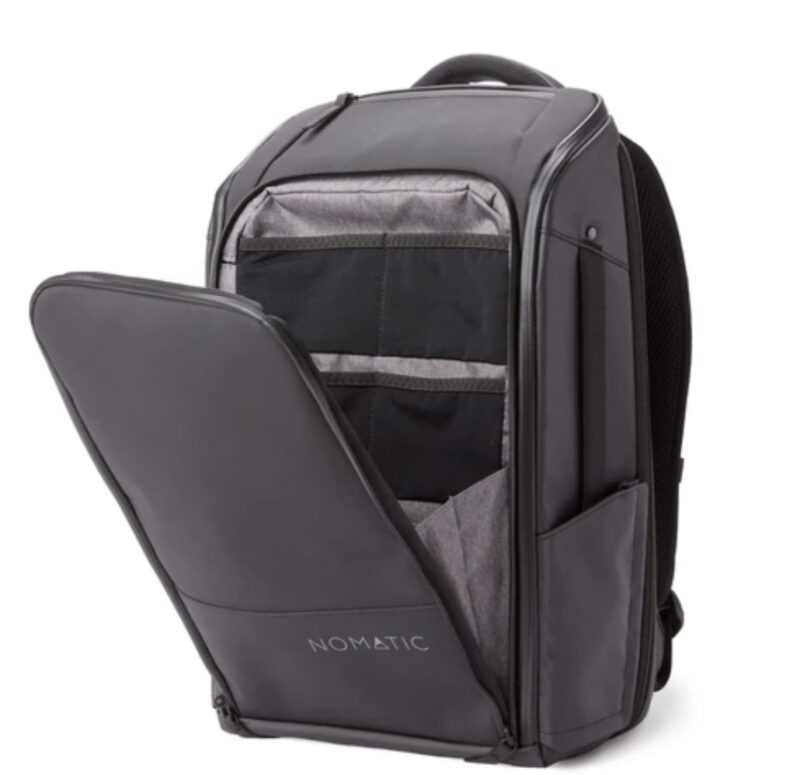 3-Day Itinerary for a Weekend in Detroit
Now that we've covered some of the basics, it's time to plan a kickass itinerary for 3 days in Detroit. Read below for a day-by-day Detroit travel guide!
Day One in Detroit: Get acquainted with downtown
On your first day in Detroit, the best thing to do is get acquainted with the downtown area. Thankfully, downtown Detroit is pretty compact and can easily be covered on foot. You can check out this excellent self-guided walking tour.
Those who prefer to learn from a local guide and make friends on their trip should sign up for the "See the D" walking tour that I discussed above in the top things to do section. Whether you choose to DIY or join a group, you'll get to see major highlights of downtown, such as Hart Plaza, the Spirit of Detroit, the Renaissance Center and more.
After a few hours of walking around and taking in the sights of Motown, you're sure to be hungry. It's time to try the "Coney Challenge" that was made famous on TV shows such as Man vs. Food.
A Coney Island dog is a staple in the D, and there are two restaurants right next door to each other cooking them up downtown.
Head into both American and Lafayette to try the classic hot dog, which is smothered in chili, diced onions, and mustard. I won't tell you which one I prefer; I'll let you decide for yourself! You really can't go wrong with a Detroit Coney dog.
Even if you passed through on your walking tour, it's worth visiting the Campus Martius Park again, especially if it's a nice day. There's an artificial beach here, so locals love coming down on their lunch break to get some fresh air and relax.
It's a great place to sit down and grab a coffee (or a beer if you're ready for one) and do some people watching. Take your time here and just enjoy yourself in one of the coolest places in Detroit.
How you choose to spend the rest of your day is all about your travel style and taste, and what's going on in the city. If you're into sports, you'll want to check for Detroit home games while you're in town.
From April-October (the best months to visit the city), chances are the Tigers are playing baseball over at Comerica Park. Even if you're not a huge baseball fan, going to a baseball game is a fun experience. Tickets can be found for pretty cheap, so go ahead and enjoy America's pastime.
We haven't been doing so hot lately, but hopefully, if you visit this year you can catch either the Red Wings or Pistons in a playoff game. The regular seasons for NBA and NHL teams last from October to early April, so you could definitely catch a game if visiting at that time.
I wouldn't even bother with the Lions, because, well, they're atrocious.
As far as where to go for dinner and possibly nightlife, I recommend checking out the Greektown area on your first night in Detroit. Order up some saganaki – a delicious appetizer of fried cheese that comes to your table on fire – and hear your waiter yell "Opa!"
There are tons of bars, restaurants, and even a casino in Greektown, so you can easily keep yourself entertained here all night.
Day Two in Detroit: Dive into the arts
For your 2nd day in Detroit, you should dive right into the city's incredible art scene. For today's art-filled adventure, you may want to consider renting a bicycle. If you're staying at the Hostel Detroit, they rent them out for $20 and the proceeds go to help their ambassador program.
First up, head to the DIA (Detroit Institute of Arts). Be sure you have a good breakfast and a nice strong cup of coffee because you'll be in there for several hours. This museum has over 100 galleries full of art from all over the world, stretching from ancient to modern times.
Next up, hop on your bike and pedal over to the Eastern Market. Hopefully, you're visiting on a weekend the because the market is bustling with activity. Even though you're probably not shopping for groceries, it's a fantastic place to explore for a while.
Every year, there's a cool event called Murals in the Market that brings in artists from all over the world to cover the walls in the area.
Wander around and check out the awesome street art, and then tuck into any one of the restaurants for lunch.
From here, it's about a 10-minute ride over to the Heidelberg Project. This incredible outdoor art project has transformed a neighborhood for the better. Exploring the colourful streets here with your camera in hand is definitely one of the highlights of visiting Detroit.
The redevelopment of downtown Detroit has encouraged a slew of new restaurants and bars. Even if you're visiting Detroit on a budget, I highly recommend going out for dinner and drinks at least one night.
There are too many awesome places for me to name here, so just walk up Woodward Ave. and pop into whatever place looks good.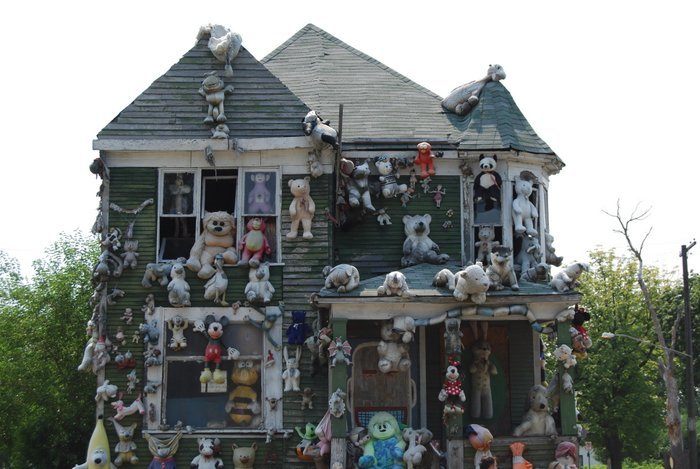 Day Three in Detroit: Hitsville, USA
For your third and final day in Detroit, it's time to explore the city's musical past and present. Kick things off with a visit to the Motown Museum, which is often referred to as Hitsville, USA.
See the studio where legends such as Marvin Gaye and the Jackson 5 recorded some of their most famous songs. Tickets are sold on a first-come-first-serve basis, so it's best to book online ahead of time to avoid disappointment.
While Motown is definitely the top attraction when it comes to Detroit's musical history, there's a lot more to see.
Check out this excellent guide to musical sightseeing in Detroit for some more ideas on where to go for music. It lists historic venues, homes of Detroit music legends, and much more.
To get ready for your last night out in Detroit Rock City, head to Midtown to hit up one of the many bars for a solid pre-game.
My personal recommendation is HopCat. They've got a massive beer list and lots of tasty pub grub as well.
While in Michigan, one must drink Michigan beer. Order a pint of Bell's Two Hearted Ale, which is not only my personal favourite, but also the best beer in America for 2018.
With a little buzz on, it's time to check out some live music. You've got tons of choices for just about every genre of music under the sun in Motown. You can find jazz, hip-hop, EDM, heavy metal – you name it.
Any good Detroit travel guide will tell you to check out the Fox Theatre. This historic venue is a beautiful place to see a show, so check their schedule and see what's playing during your visit.
I've seen some amazing shows at the Fox over the years and highly recommend you check it out.
If fancy theatres aren't your thing, head over to the Majestic. They've got two rooms that have shows most nights as well as a bowling alley. They also have the delicious and cleverly named Sgt. Pepperoni here for when you need some greasy pizza to soak up all the booze.
Let's be honest, a lot of backpackers in the US skip Detroit these data which is a real shame as it represents bargain priced travel gold! Obviously, travel costs are a major concern for backpackers. I'll give you the bad news first, guys. Detroit is in the United States, ergo it is expensive.
Just like backpacking Western Europe or Australia, your money will not go nearly as far here as it does in Southeast Asia or South America.
Now that we've gotten that out of the way, here's the good news: the cost of travel in Detroit is way cheaper than other American cities like Chicago or San Francisco.
On the super-budget end of the spectrum, you can get by on $40-50 a day, but this is only if you land free accommodation through Couchsurfing or a friend, and carefully watch what you spend on food and drinks.
A more realistic Detroit daily budget is closer to $80-90 a day, which allows you to stay at an awesome hostel and partake in a bit of the finer things Detroit is known for, like live music, an art museum, or a sporting event.
You'll also be able to eat and drink better than you would on a shoestring budget.
Below I have highlighted a daily Detroit budget, spread out across several key categories.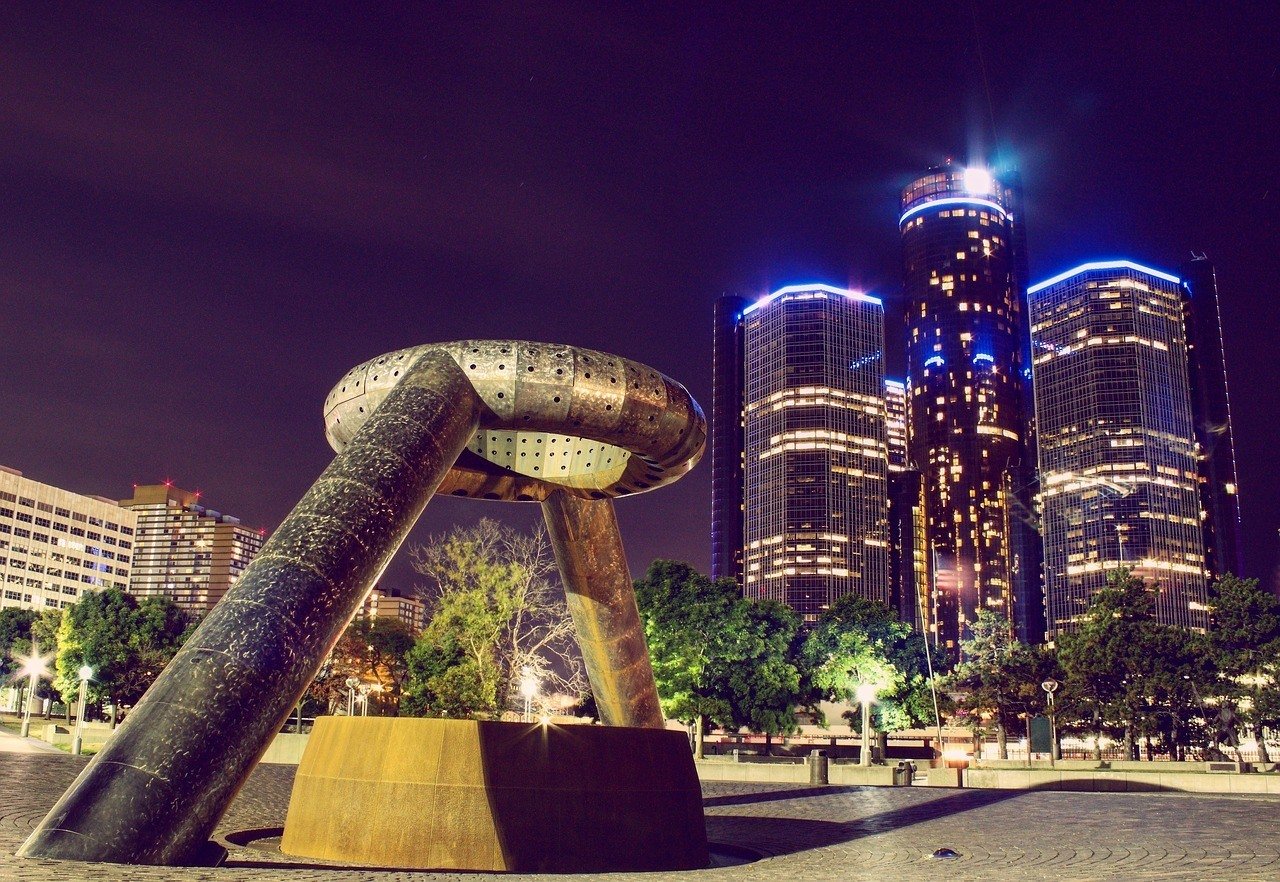 Daily Costs for Traveling in Detroit
Detroit Daily Budget

| Expense | Broke Backpacker | Frugal Traveller | Creature of Comfort |
| --- | --- | --- | --- |
| Accommodation | $35 | $50 | $120 |
| Meal | $10 | $12 | $20 |
| Transport | $0.75 (intercity bus) | $2 | $10 (Taxi) |
| Nightlife | $15 | $25 | $50 |
| Activities | free (walking and free stuff) | $18 | $30 ( |
Detroit Budget Travel Tips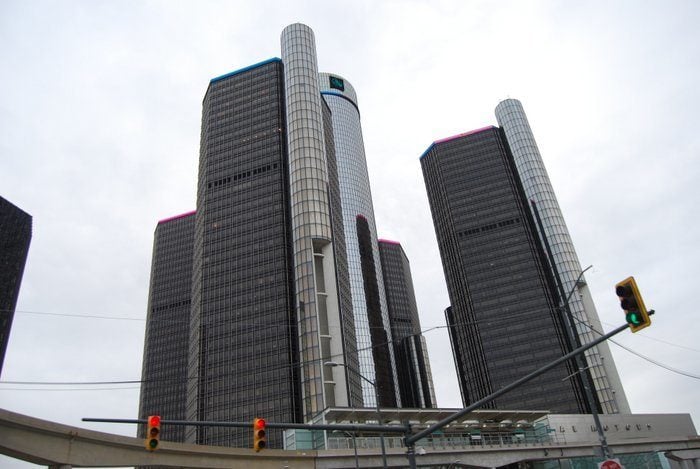 As is the case with just about any American city, your budget will dwindle fast in Detroit if you're not careful. If you end up taking a lot of cabs, eating out for every meal, and hitting the bars every night, you will most definitely burn a hole through your wallet.
That being said, there are plenty of ways you can make your dollar go farther in the Motor City. As this is a Broke Backpacker Detroit travel guide, we're here to help you keep more money in your pocket. Here are some of the best tips for traveling to Detroit on a budget:
Take advantage of free activities: You don't need to spend a ton of money to have a good time in Detroit. In fact, there are plenty of free things to do in the city.
Use public transportation: This usually goes without saying in any big city, but Detroit is a little different. You see, the public transportation here can sometimes suck, but you can get downtown from the airport for just $2 and ride the People Mover for only $0.75.
Walk: Believe it or not, Detroit is actually a pretty walkable city (at least downtown – don't go wandering down dark alleys outside of the center unless you have a penchant for being mugged). When exploring downtown Detroit, you can easily walk around in any season that is not winter. You won't want to walk around in winter. In fact, don't even come to Detroit in winter.
Find the deals: If you're trying to visit Detroit on a budget, be sure to seek out the deals. Whether it's a good lunch special, a sick Happy Hour deal, or discounted tickets to a show or ballgame, you can always save a few bucks if you dig hard enough.
Fill your water bottle: Despite what you may have heard about the water crisis in nearby Flint, the tap water is just fine to drink in Detroit. Pack a travel water bottle and save money every day!
Want to save the world?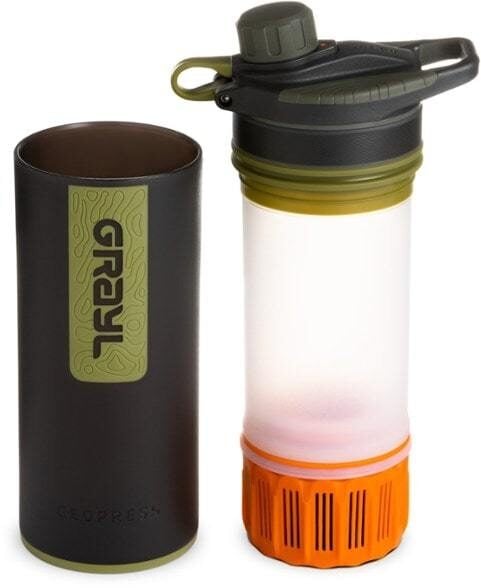 Single-use plastic bottles are a huge threat to Marine Life – Be a part of the solution and travel with a filter water bottle.
The GRAYL GEOPRESS water bottle is the ONLY all-in-one filter water bottle setup you'll need. Whether you need to purify the water from a hostel sink in Kathmandu or a stream trickle in the Andes, the Geopress has got you covered.
Read our full review of the GRAYL GEOPRESS!
Best Time of the Year to Visit Detroit
In case you haven't noticed by now, I 100% do not recommend traveling to Detroit in the winter. As T-Baby sings in her famous video, "It's so cold in the D!".
Seriously, though. If you're planning to visit Detroit as a go-getter backpacker – which involves lots of walking or cycling and time spent outdoors – you'll want to avoid Motown between December and March.
It can get bitter, bitter cold in the winter months. Unless you really love ice skating, I would take a hard pass on Detroit in the winter.
Basically, any other month of the year is just fine to travel to Detroit. Spring and fall are both nice, although they seem to be getting shorter and shorter (fucking climate change).
Summer can be hot and muggy, but there is a lot going on and you can always tuck inside to soak up some A/C for a bit.
When considering what time to travel to Detroit, plan around the events you might want to attend.
For example, if you really want to see an NFL game, I would recommend going to another city. In all seriousness, though, the Lions only play eight home games a year between September and January, and they never make the playoffs (sad face).
If you want to dance your ass off to the best electronic music in the world, you should come to Detroit in late May to check out the Movement Festival. Those who prefer jazz should come at the end of August for that excellent festival.
Check to see what's going on in the city before you plan your trip.
Getting in and out of Detroit
When looking up flights to Detroit, be sure to use the airport code DTW. The airport is actually located in Romulus, which is about a 40-minute drive or so from downtown.
Previously, budget travellers were totally fucked when it came to getting to and from the airport. Thankfully, there is now a $2 bus that takes you all the way downtown. Score!
Detroit is a major hub for Delta, so you can get plenty of flights to and from other cities in the US as well as several to/from Europe. For budget airlines, Spirit runs plenty of flights to Detroit. Just make sure you know it's basically a flying bus and you have to pay for everything.
Despite the old abandoned train station, there are actually still trains travelling to and from Chicago. You can also catch a bus to the Amtrak station in Toledo to catch trains bound for New York.
You can score super cheap fares to Chicago on the Megabus if you book really early. I've taken that route several times for just $1. Otherwise, you can always take a Greyhoundl bus. It's one of those unique travel experiences in America that you'll be talking about for years to come!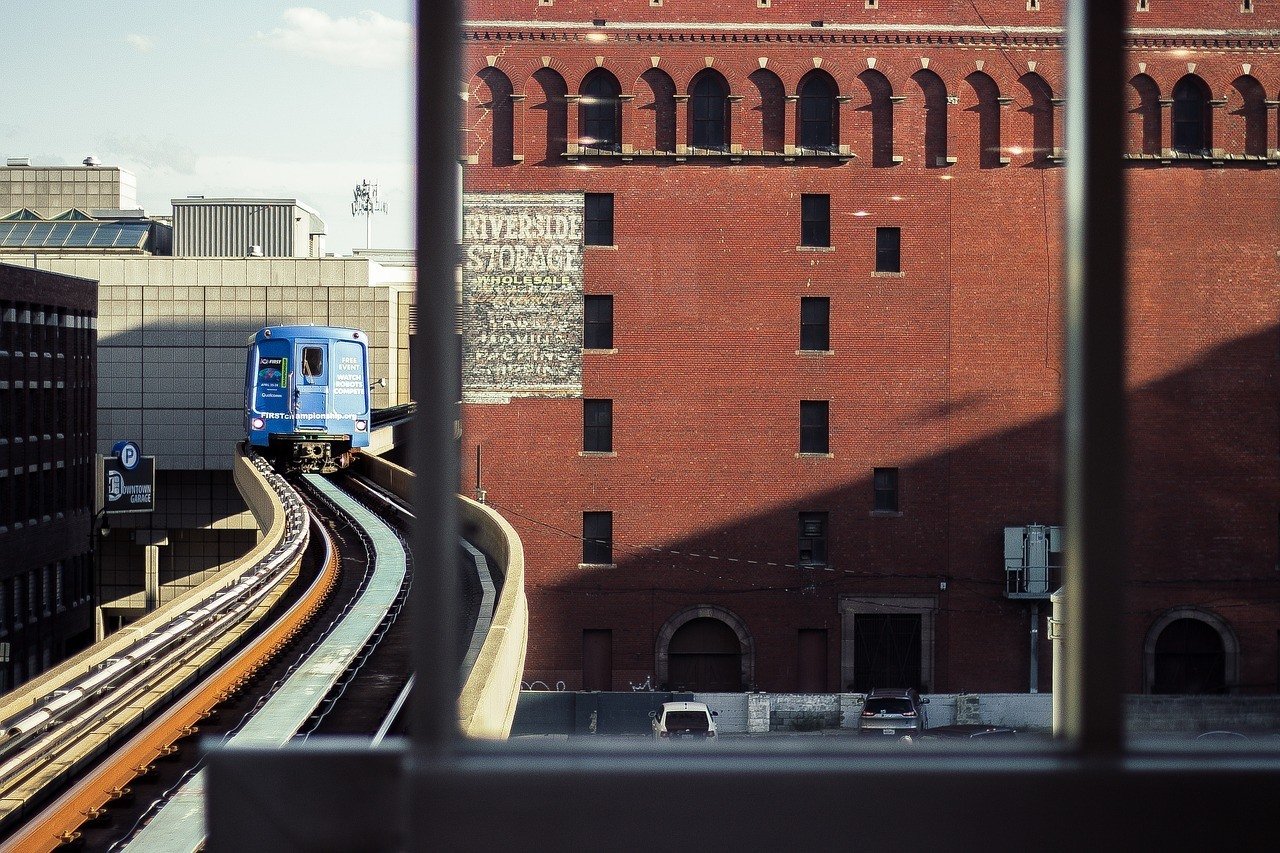 How to get around Detroit
It should come as no surprise that in the Motor City, the car is still king. If you travel to Detroit for just a few days and stay at the hostel, though, you'll be able to get by with a combination of public transportation, walking, and taking an Uber or two.
Public transportation isn't great in Detroit, but it does exist. At least once on your trip, you should take a ride on the elevated train known as the People Mover. It only costs $0.75 and provides some great views of the city.
There's a new streetcar called the Q Line that runs up Woodward Ave, which is useful for going between downtown and Midtown. A ticket costs $1.50 and is good for three hours.
If you'd rather cycle around town, there are plenty of places that offer bike rentals these days. More and more bike lanes are being put in each year, making cycling in Detroit a pretty solid option.
While Detroit may not exactly be a culinary capital, there are still plenty of amazing restaurants there. More and more places are opening up in Detroit, and you can find cuisine from all over the world.
Last time I was home, my dad took us out to a fantastic Thai restaurant set in shipping containers. It's called Takoi if you want to check it out.
As I've said a few times already, you absolutely have to try a Detroit Coney Island hot dog. It's the stuff dreams are made of! If you want to try Detroit style pizza, your best bet is either Buddy's or Niki's.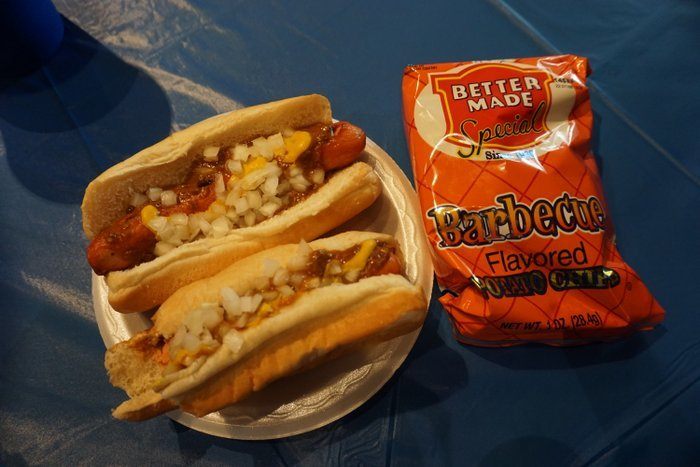 Another solid choice for relatively cheap and tasty eats is the Bucharest Grille. They make a killer schwarma that tastes like it's straight from the Middle East.
At some point in your trip, you should definitely drop into a convenience store to buy a bag of Better Made chips and a bottle of Faygo or Vernor's. Trust me. It's the Detroit thing to do.
I also recommend checking out Greektown and/or Mexicantown while you're in the D. Both have excellent restaurants that serve authentic Greek and Mexican cuisine.
With the influx of skinny-jean wearing, fixed-gear bike riding hipsters in Detroit, there's no shortage of cafes. Check this article for a list of the best places to get your caffeine fix in Detroit.
As far as booze goes, you've got tons of options in the D. There are a few craft breweries in town, including Batch, Atwater, and Motor City Brewing Works.
The aforementioned HopCat is a great bar to hit if you want to sample a bunch of beers from other parts of Michigan as well as lots of others from the US and abroad.
Wine and cocktail lovers have plenty of choices in Detroit as well. Check out Motor City Wine, which also has live music from time to time.
Nightlife in Detroit
Detroit is definitely a fun city for going out and partying. Nightlife in Detroit presents you with a bevy of options, from classy cocktail lounges with smooth jazz, to dive bars with local rock bands, to underground raves that pump out the beats until the wee hours of the morning.
If you're just visiting for a few days, chances are you'll stick to the downtown/Midtown/Corktown trio of neighborhoods. That's fine, as you have way more options than you can fit into a few nights. Craft breweries, wine bars, music venues – the list goes on and on.
The Metro Times is a local Detroit publication, and they polled their readers on the best bars and clubs in the city. Be sure to check that out when planning your nights in the D.
Take a tour of Detroit in our "Streets, Beats & Eats" video.
Safety in Detroit
Although major improvements have been made in recent years, Detroit remains one of the most dangerous major cities in the US. That being said, the revitalized downtown area is remarkedly safer now than it was just a decade ago.
As long as you're mindful of your surroundings and don't go around flashing valuables, you'll be fine.
Most crimes that occur in downtown Detroit are crimes of opportunity. Leave a car parked unattended, and it will get broken into or even stolen.
Walk down a dark, random street at 2AM with your iPhone in your hand, and someone will probably mug you. Just don't be an idiot.
Travel with peace of mind. Travel WITH a security belt.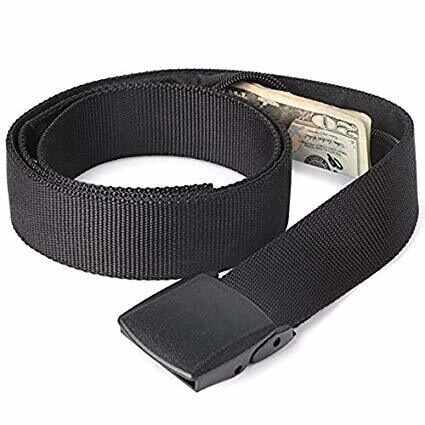 Custom-designed BY the Broke Backpacker FOR broke backpacking, the Active Roots Security Belt will keep your valuables safe no matter where you go.
It looks exactly like a normal belt except for a SECRET interior pocket perfectly designed to hide a wad of cash or a passport copy. Never get caught with your pants down again! (Unless you want to.)
Check on Amazon
Travel Insurance for Detroit
Traveling without insurance would be risky so do consider getting good backpacker insurance sorted before you head off on an adventure.
I have been using World Nomads for some time now and made a few claims over the years. They're easy to use, professional and relatively affordable. They may also let you buy or extend a policy once you've started your trip and are already abroad which is super handy.
If there's one insurance company I trust, it's World Nomads. To find out why I use World Nomads, check out my World Nomads Insurance review.
Getting an estimate from World Nomads is simple – just click the button or image below, fill out the necessary info, and you're on your way!
Books to read on Detroit
Below is my Detroit reading list! Read one or two before visiting Detroit to have a better grasp of what makes this city what it is.
Moon Michigan – The best guide book out there about the entire state of Michigan, featuring tons of the usual info on Detroit.
Detroit: An American Autopsy – This is a fantastic book about Detroit from a native son and Pullitzer Prize-winning journalist, Charlie LeDuff. It's far and away my favourite book about my home city.
100 Things to do in Detroit Before You Die – If I didn't give you enough to do in this Detroit travel guide, be sure to pick up this book for several more ideas!
The Backpacker Bible – Get it for free! Learn how to ditch your desk and travel the world on just $10 a day whilst building a life of long-term travel with an online income. To inspire and help the next generation of Broke Backpackers, you can now grab 'How to Travel the World on $10 a Day' for free! Get your copy here.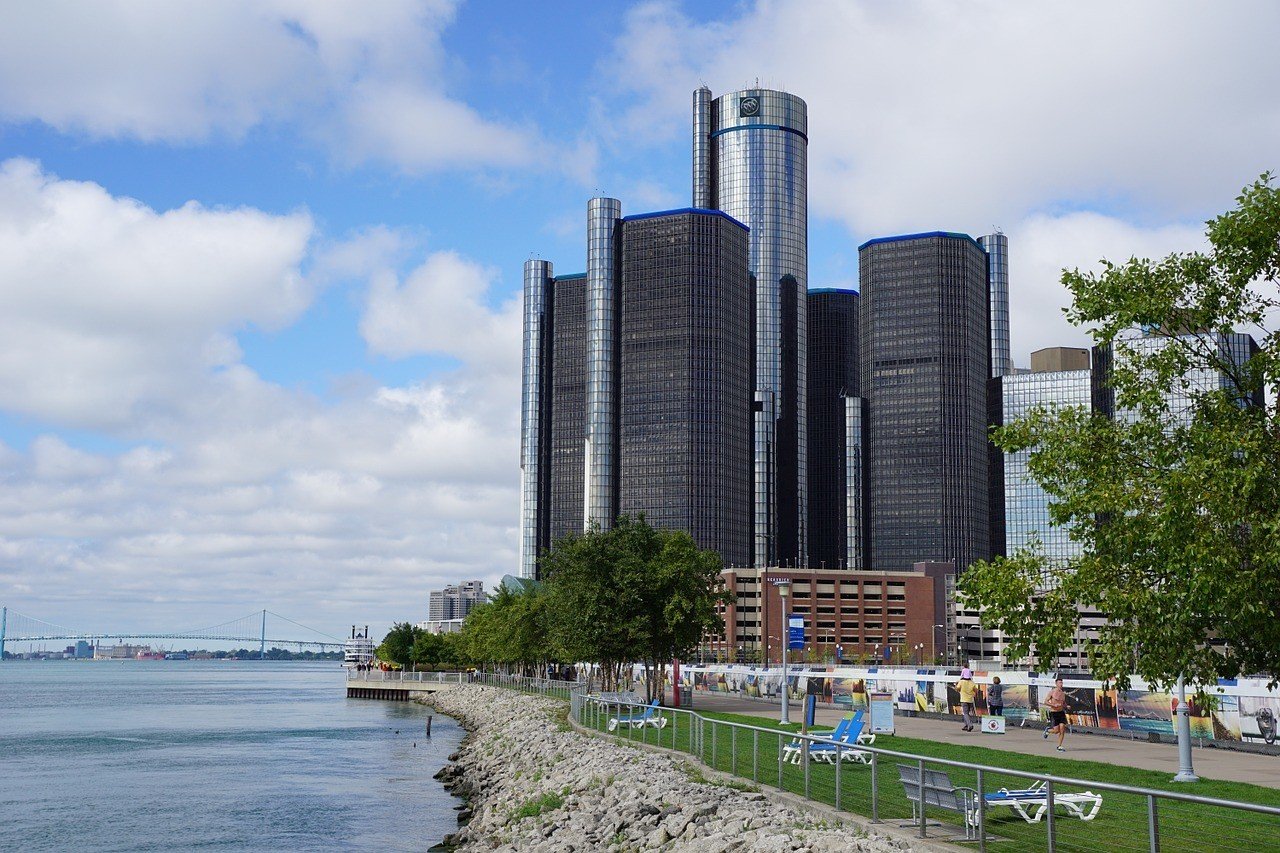 Being a responsible traveller in Detroit
Reduce your plastic footprint: Perhaps the best thing you can do for our planet is to make sure you do NOT add to the plastic problem all over the world. Don't buy one-use water bottles, the plastic ends up in landfill or in the ocean. Instead, pack a tough travel water bottle.
Go and watch A Plastic Ocean on Netflix – it'll change how you view the plastic problem in the world; you need to understand what we are up against. If you think it doesn't matter, get off my fucking site.
Don't pick up single use plastic bags, you're a backpacker – take your daypack if you need to go to the shop or run errands.
Bear in mind, that many animal products in countries you travel through will not be ethically farmed and won't be of the highest quality. I'm a carnivore but when I'm on the road, I only eat chicken. Mass-farming of cows etc leads to the rainforest being cut down – which is obviously a huge problem.
Need more guidance? – Check out our post on how to be a responsible backpacker.
Backpacking in Detroit will bring you ample opportunities to participate in debauchery, and it is very important to have fun, let loose, and get a bit wild at times, but there are some things that will put you in the category of a straight up jackass and rude, like being super loud and obnoxious in a hostel at 3 AM.
Show your fellow travelers and the locals respect whilst backpacking in Detroit and anywhere else for that matter!
Well, that's it for this Detroit travel guide. I hope I did a good job convincing that my hometown is not a terrifying cesspool of decay and violence.
Detroit is rising from the ashes, my friends, and it's best days are ahead, not behind it. Get yourself to the D sooner than later. You'll be rewarded for your choice with a vibrant culture, dedicated locals, and so much more.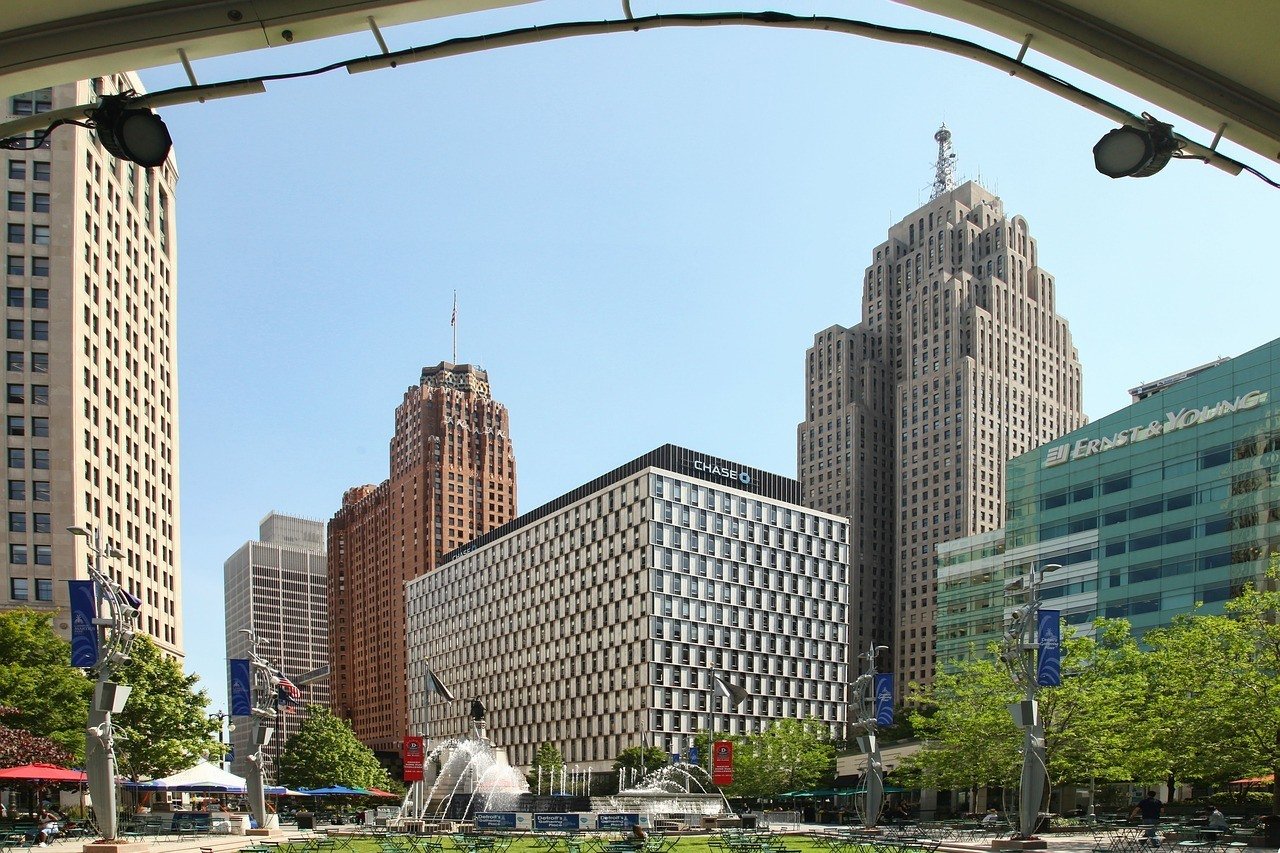 ---
Find out how YOU can support the site.
We work hard to put out the best backpacker resources on the web for free! It's all about helping out our tribe of awesome backpacker readers (that's you!). Please visit the link to find out how you can help keep the site going 🙂
For the sake of transparency, some of the links in our content are affiliate links. This means that if you book your accommodation, buy a piece of gear, or sort your insurance through our link, we earn a small commission at no extra cost to you. We only link to stuff that members of the Broke Backpacker team has actually used and never endorse products or services that are not up to scratch. Thanks for your support!