Detroit may no longer bop to the sounds of Motown or hum to the automobile factories, but it has recovered from years of neglect. Art deco buildings that were abandoned are now being resurrected as coffee shops, boutiques, and artist's studios in a creative and independent renaissance for the city. And after sunset, jazz clubs are opening a new chapter of musical history!
With everything going on here, you'll need somewhere to stay. So, how about vacation rentals in Detroit? They offer great value for money and have much more character and personality than your average hotel or hostel. The only problem? There are an awful lot of them to sift through!
That's where we come in. We've put together a list of the best Airbnbs in Detroit. Not only that, but we'll also show you some of the most fun Airbnb Experiences in the city. Let's jump right in!
Quick Answer: These are the Top 5 Airbnbs in Detroit
Overall Best Value Airbnb in Detroit
Overall Best Value Airbnb in Detroit
Uptown Luxury in Downtown Detroit
> $$
> Three Guests
> Wonderful location
> Excellent reviews!
Best Budget Airbnb in Detroit
Best Budget Airbnb in Detroit
Modern riverfront private room
> $
> Two Guests
> Self-check-in
> Shared kitchen and living room
Best Airbnb for Couples in Detroit
Best Airbnb for Couples in Detroit
Amazing loft in hip neighbourhood
> $$$
> Two Guests
> Four-poster king bed
> Self-check-in
Best Airbnb for Families in Detroit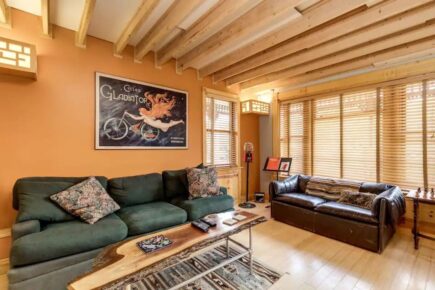 Best Airbnb for Families in Detroit
Charming historic Corktown home
> $$$
> Eight Guests
> Spacious backyard
> Warm and inviting
Over-the-Top Luxury Airbnb in Detroit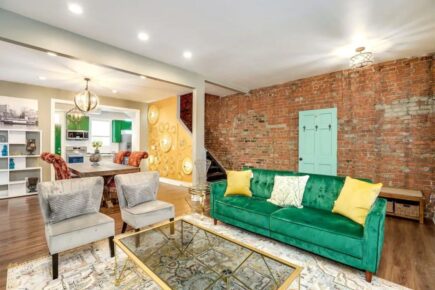 Over-the-Top Luxury Airbnb in Detroit
Treat yourself! Four bedroom townhouse
> $$$$$$$$
> Eight Guests
> Stunning furniture
> Large garden

Unlock Our GREATEST Travel Secrets!
Sign up for our newsletter and get the best travel tips delivered right to your inbox.
What to Expect from Airbnbs in Detroit
Backpacking Detroit can be a great and unique experience, but only if you find the perfect accommodation for you. When it comes to Airbnbs in Detroit, you have a lot of choices. The closer you are to Downtown, the more likely you'll be to stay in an apartment or a loft. Hopefully, you'll get views of Detroit's epic skyline.
Head a little further out of central Detroit, and you'll be looking at a townhouse or bungalow instead. These are great options for families and groups of friends.
If you opt to stay in a larger or more expensive Airbnb in Detroit, you're likely to deal with a business host rather than a local person.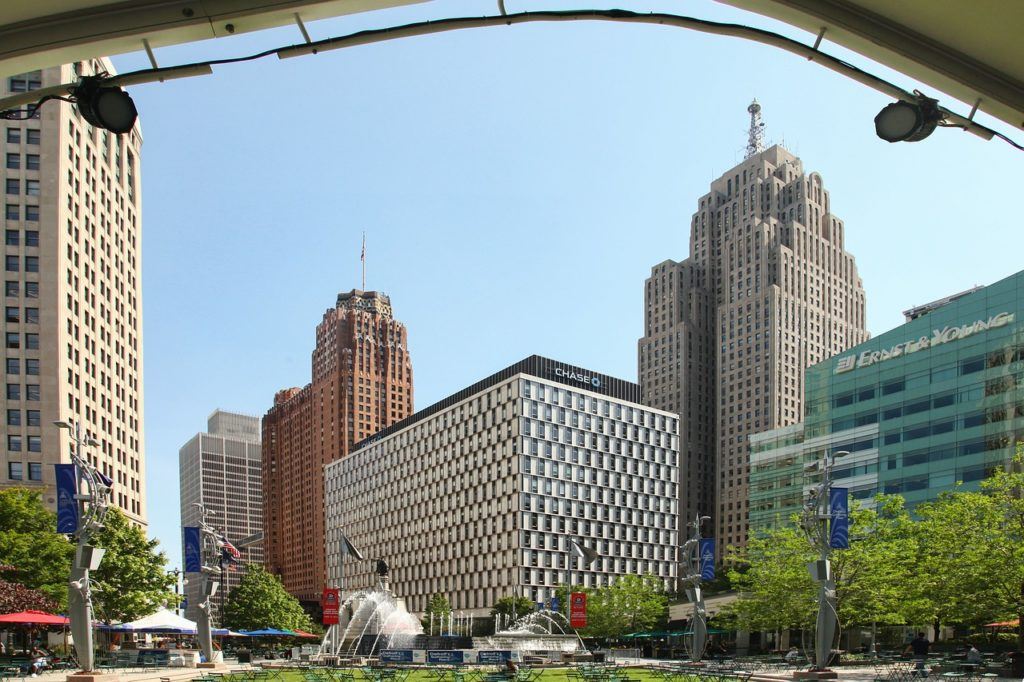 Loft
With scores of abandoned warehouses and buildings in Detroit, it's only natural that there are scores of converted loft apartments in the city. There are more than 100 loft apartments in Detroit, with the vast majority situated around Downtown.
Most lofts boast industrial-chic decor, so you can expect exposed brickwork, high ceilings, and lots of light coming in through huge windows. That light will often highlight a large living space and a fully equipped kitchen, as well as some other cool touches.
You may even be lucky enough to get a roof terrace or balcony with sublime views of the city skyline!
Lofts are almost always found above the first floor of a building. However, some lofts may be situated on the bottom floor but have a mezzanine level for the bed. This is less common.
Townhouse
Townhouses are another cool style of Airbnb in Detroit. Often set across multiple floors, these are perfect for large groups of friends and family travelling together, as they're just like a home away from home.
Should you book a townhouse, you can expect a fully equipped kitchen, large living area, and multiple bedrooms and bathrooms. Some will even offer a garden, and in the swankiest, a pool or jacuzzi!
Because of the size of townhouses, you'll usually be splashing out a little more money, but that shouldn't be a problem if you can split the cost multiple ways. You'll also be looking a little further out of the city centre, in areas such as Windsor, North End, and Dearborn.
If you're travelling solo and don't want to book a whole townhouse, you can usually find a private room in one.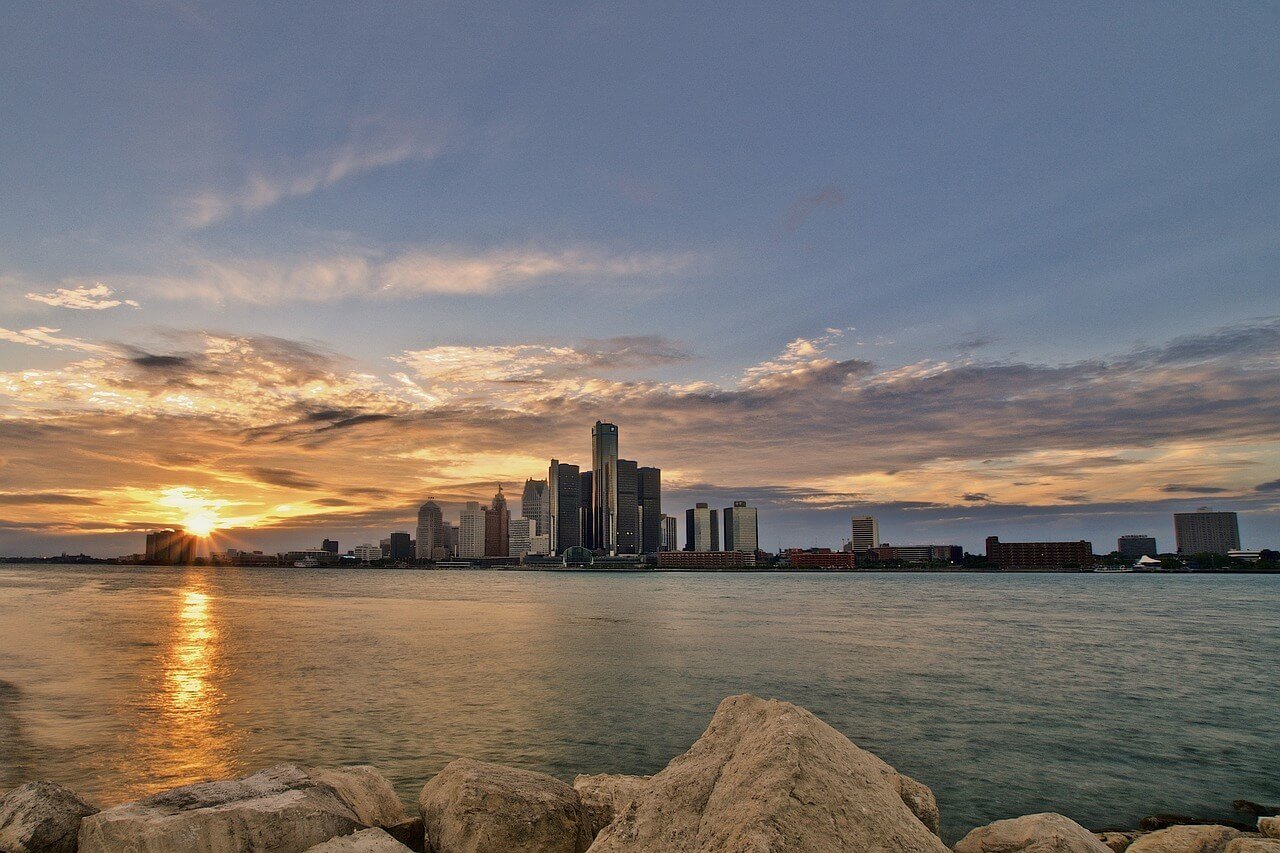 Bungalow
If you'd like to stay outside of the city centre but don't need the space of a townhouse, perhaps you should consider a bungalow instead. Set across just one story, it's another type of home away from home that is comfortable and cosy.
Because they're often smaller, entire bungalows are wonderful for small families, groups of friends, or even loved up couples. At the same time, there are several private rooms in bungalows that can suit solo travellers looking for a local experience or those on a budget.
Bungalows are scarce Downtown, so look to the Rosedale Park Historic District or Dearborn instead. You can get to Downtown easily from both areas on public transport, or with your own car.
Why Stay in an Airbnb
Still thinking about a hotel or a hostel? Let us give you five reasons to stay in an Airbnb that will convince you just how good these properties can be.
Local Experience: With a local host or business, you can easily get recommendations on things to see and do in Detroit that are off the beaten tourist track.
Privacy: Many Airbnbs have self-check-in, and you can even filter for a completely private accommodation should you wish.
Affordability: If you put an equally priced hotel and Airbnb next to each other, there's only going to be one winner when it comes to value for money… it's not the hotel!
Safety: Detroit has shaken off its dangerous reputation, and that extends to where you stay. Airbnb vets both host and guest, so there'll be no nasty surprises at any point during your stay.
Airbnb Experiences: Airbnb isn't just about great places to stay. We're also going to show you some of the best things you can do in Detroit with local guides. First though…
The Top 15 Airbnbs in Detroit
Now that you know what to expect and why you should stay in a vacation rental, let's check out the top 15 Airbnbs in Detroit. You're going to love them!
Three Guests
Excellent reviews!
Let's kick off with this beautiful flat in the heart of Detroit. It has a walk score of 94, so you don't just have to take our word for it that everything is convenient and close by. The comfortable apartment has space for up to three guests (one on a sofa bed), but we'd definitely say this is one for couples – thanks to that queen bed. The review scores are close to perfect, so you know you're in for an excellent stay before you arrive!
This centrally located flat is a great shout for a couple in Detroit. It's got a walk score of 94! With a queen bed and charming decor, you're sure to feel at home as soon as you walk through the door – book it now!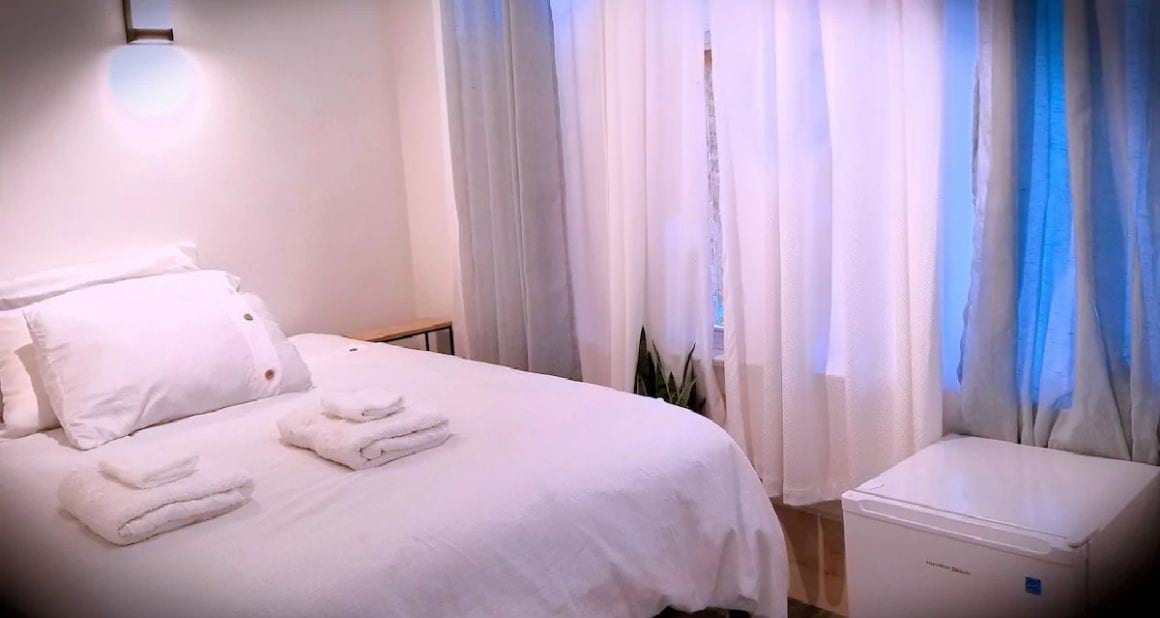 Two Guests
Shared kitchen and living room
Though Detroit isn't up there with LA and New York when it comes to prices, it can still be pretty expensive. It's not impossible to find a budget Airbnb though – check this one out south of the river… which is in Canada! Not only do you get a comfortable private room, but you have access to your host's kitchen and living room. There's a terrace where you can enjoy your morning coffee too.
Two Guests
Characterful cottage
A homestay is the perfect way for a solo traveller to keep their costs down and meet local people. This eclectic Poletown cottage is your chance to stay in a historic house that dates back to the 1890s. As well as the double futon mattress in your private bedroom, you have access to shared spaces such as the kitchen, where you can cook vegetarian meals.
Is This the Best Backpack EVER???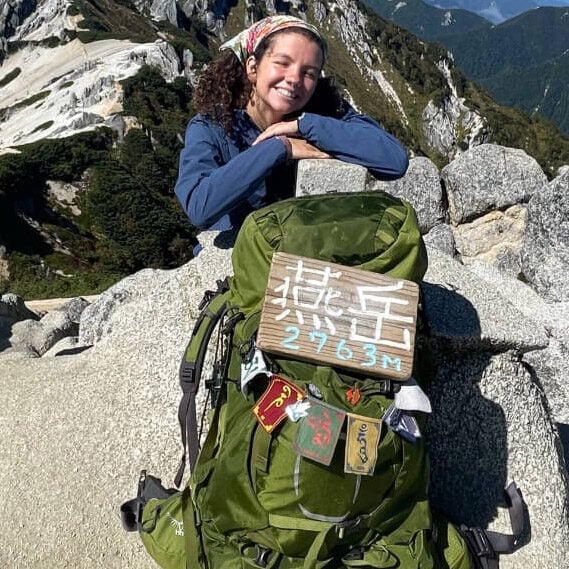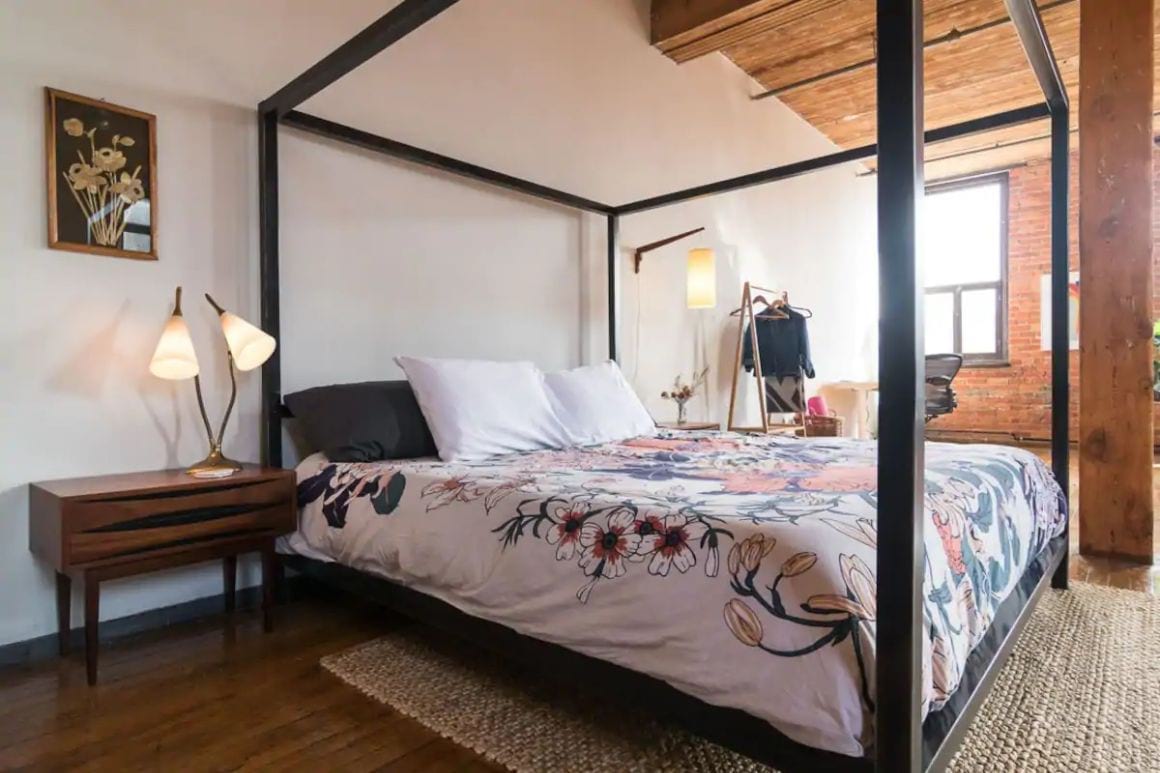 Looking for a romantic Airbnb in Detroit? How about this loft apartment with a four-poster king bed! Located in Corktown, one of the coolest neighbourhoods in Detroit, there are lots of restaurants and cafes nearby that you can visit together. Prefer to stay in? Use the fully equipped kitchen to whip up a delicious meal together, making the most of the natural light that comes in through the big windows. As there's self-check-in, you can enjoy complete privacy for the duration of your stay.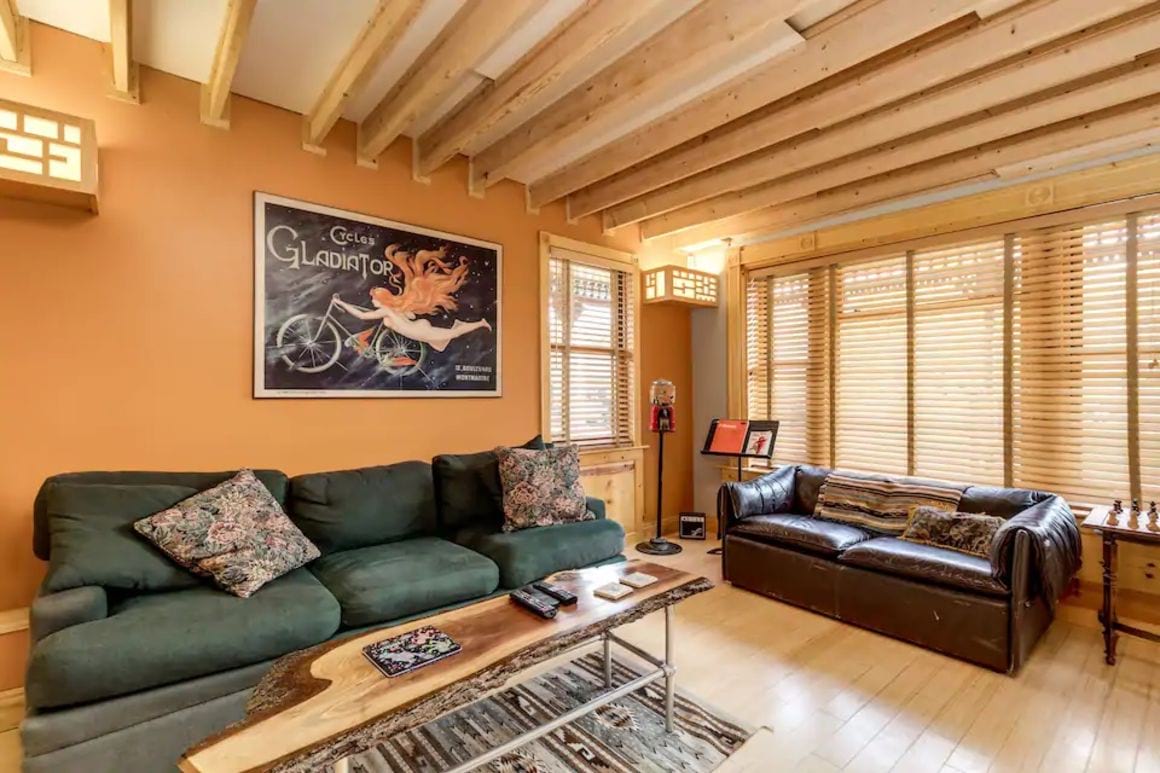 Eight Guests
Warm and inviting
Staying in Corktown, this historic home is perfect for a family travelling together. There's room for up to eight guests across three bedrooms. There's also a spacious backyard and front porch where you can chill out if the weather is good. Inside, there's a fully equipped kitchen with a breakfast bar, and a cosy living room with a large TV. Perfect for a movie night!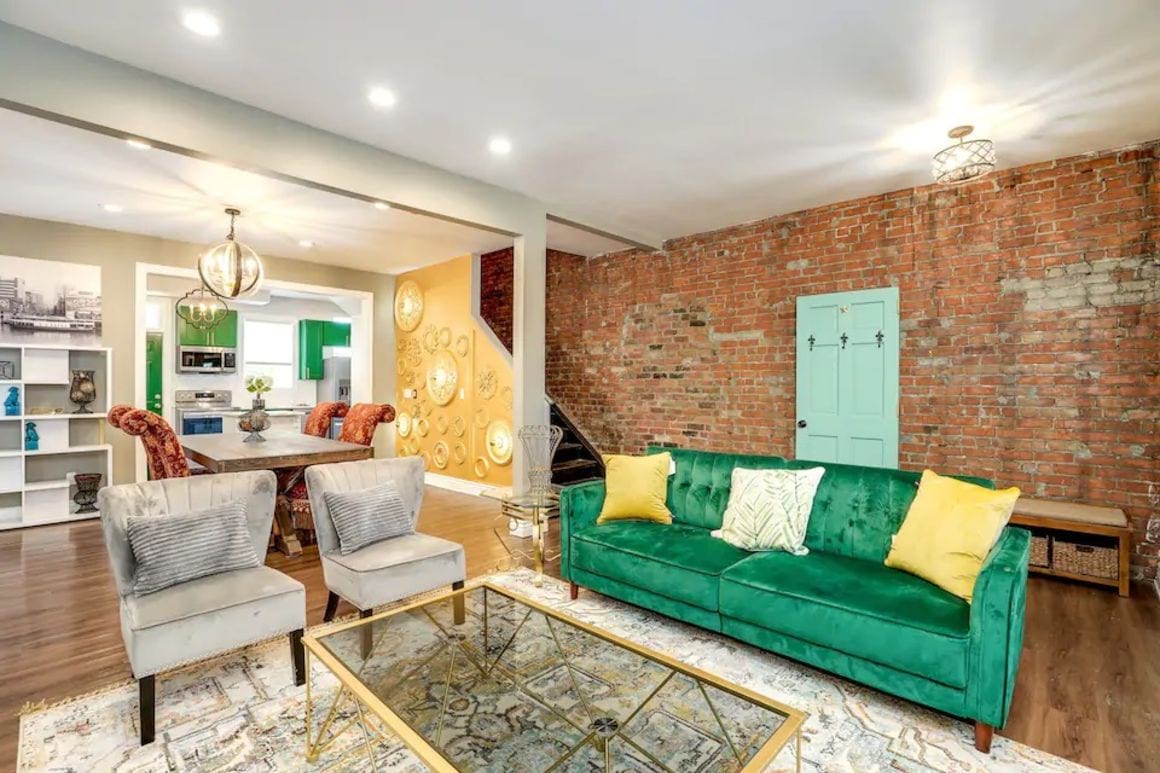 $$$$$$$$
Stunning furniture
Looking to splash the cash in Detroit? This colourful townhouse offers that over the top luxury you're after. With a huge fully equipped kitchen, bright vintage decor, and delightful indoor brickwork, it'll really take your breath away. There's a large garden where you can chill out with up to seven more guests too! If you're willing to pay a little extra, you can even use the fire pit during your stay.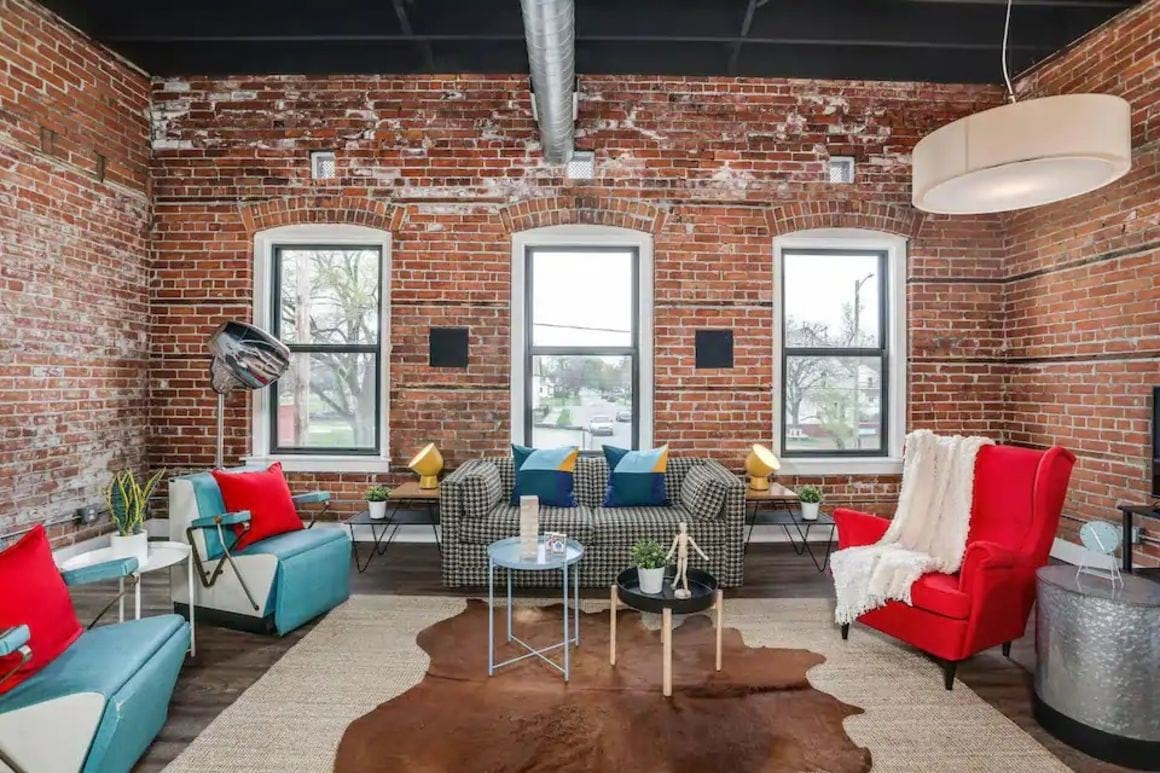 Six Guests
Indoor brickwork
Now, we've seen a few loft apartments already, and there are more to come; however, few look quite as good as this one in Detroit's East Village. With space for up to six guests, this is the perfect apartment for a group of friends. The exposed brickwork is complemented by brightly coloured furniture and awesome design touches. There's a fully equipped kitchen as well!
Eight Guests
Colourful furniture
Another wonderful option for a family, this colourful retro townhouse in Detroit is dripping with charm! From its location in Mexicantown Southwest, it's just a five-minute drive to Downtown Detroit. As well as the spacious and stylish living room, you get a cool, fully equipped kitchen, and toiletries are provided in all the bathrooms.
Four Guests
Vintage and handmade furniture
Located close to the Rosedale Park Historic District and Eight Mile Road (made famous by rapper Eminem), this quaint bungalow is further out of the city than most properties. However, it's worth making the trip into this northwestern Detroit neighbourhood for this unique and cosy bungalow. There are vintage furnishings throughout and even some original artworks. In good weather, sit out on the front porch and watch the world go by. If you rented an RV in Detroit, you'll be pleased to know that there's free parking available as well!
Four Guests
Private bathroom
With a dedicated workspace and fast Wi-Fi, this spot offers the most important things a digital nomad needs and much more. There are extra blankets, Brita filtered water, toiletries, and feminine hygiene products. The private room has space for up to four guests across a queen, sofa bed, and air bed. It could work for a digital nomad couple or even small group – that's if you can work out how to share the desk space!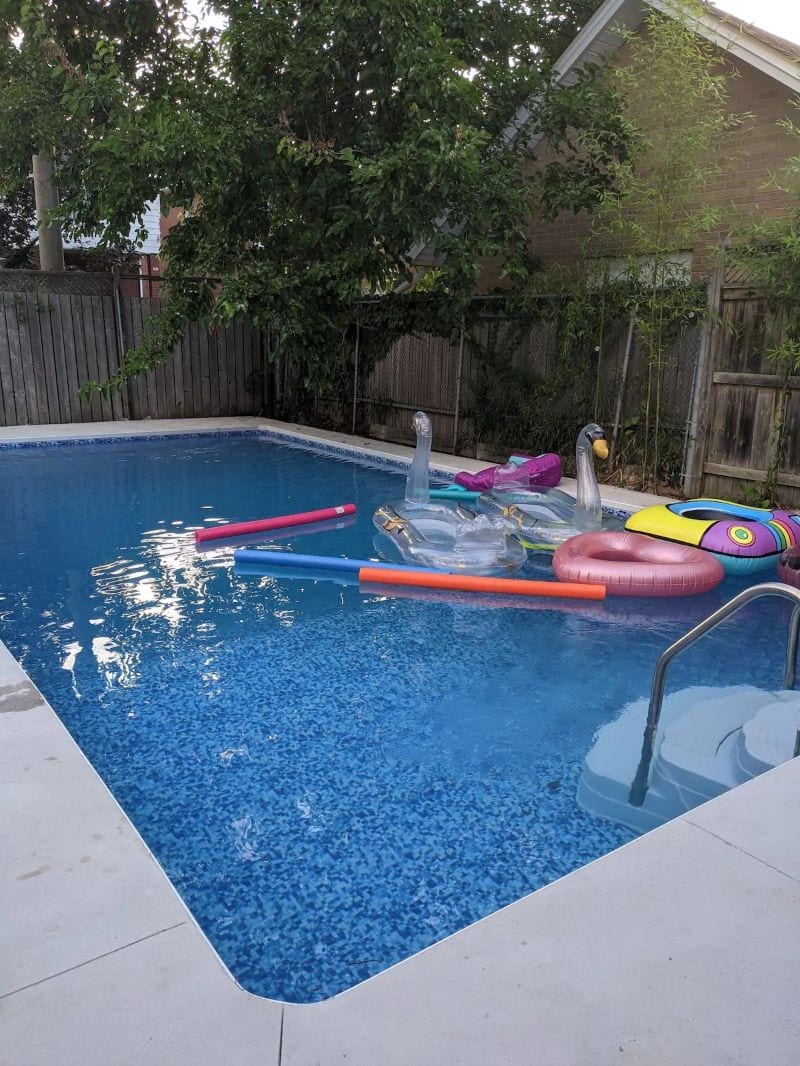 $$$$$$
Heated swimming pool
18 Guests
Great for big groups
One of the most extravagant Airbnbs in Detroit, this mansion has room for 18 guests to stay over. If you're planning a big family get together, keep reading. Located over the river in Windsor, this property is on the historic Victoria Avenue and has a heated swimming pool. It's open year-round (until it snows at least), and pool towels are included. You've also got a huge backyard and driveway with space for up to five vehicles.
Best Airbnb for a Weekend in Detroit | Alexandrine Studio
Four Guests
Gothic Victorian mansion
If you're just spending the weekend in Detroit, then it's vital that you get the location right. This Gothic Victorian mansion in Midtown is walking distance from some awesome Detroit attractions, including the Museum of African American History and Third Man Records, as well as having a whole host of restaurants and bars nearby. The studio flat has room for up to four guests, but we'd say it's more suited to a couple.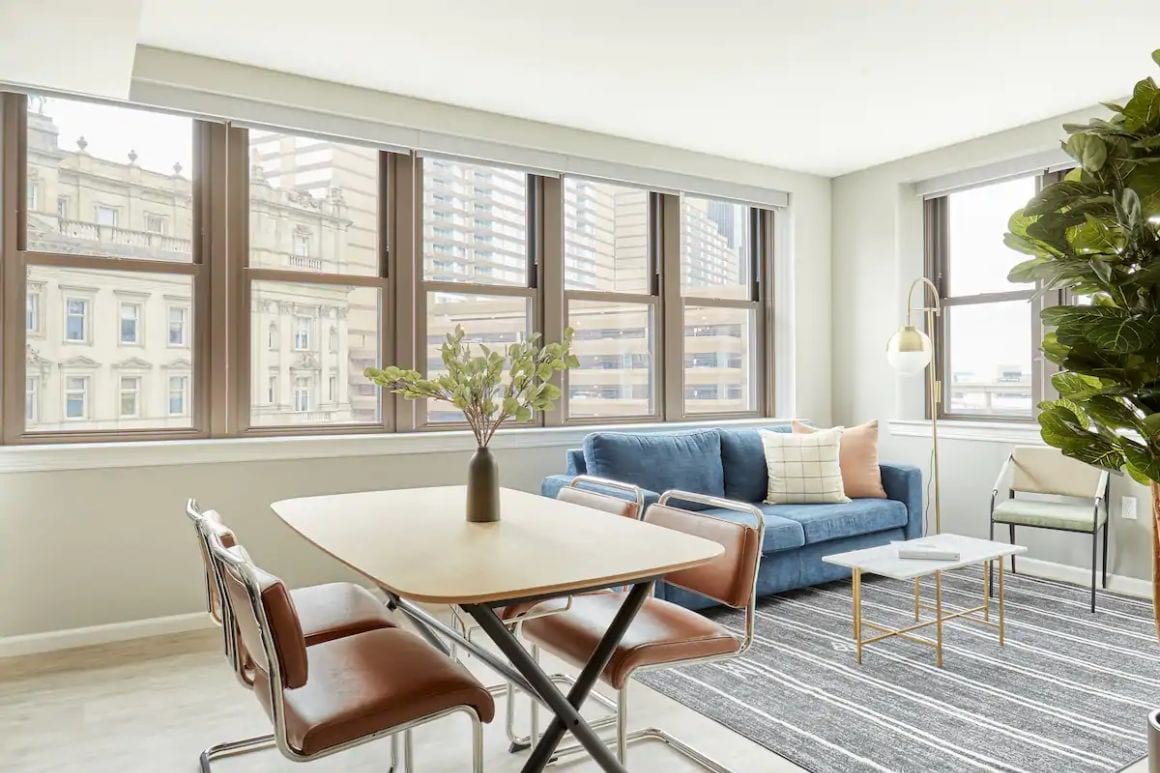 Six Guests
Discounts on long term stays
Looking for a long stay in Detroit? At this place, you can get a discount. It's all about convenience – you've got digital check-in, 24/7 virtual concierge, and essentials such as coffee and toiletries are provided. If you're staying in Detroit to work, you'll be pleased to know there's a laptop-friendly workspace that doubles up as somewhere to eat. Each room has space for up to six guests, so in theory, it's possible to hold meetings here too.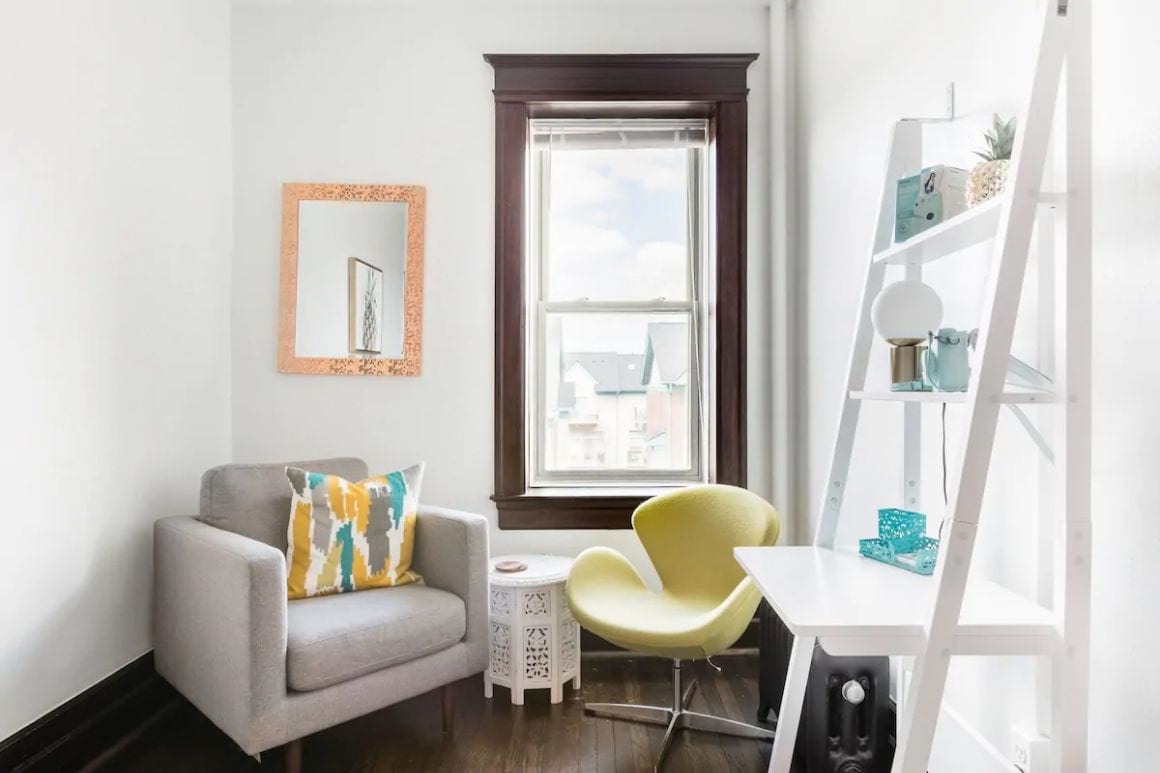 Airbnb Plus properties are the cream of the crop. Hand-picked due to the high attention to detail from hosts and excellent reviews, you're assured of a lovely stay before you book. This one is hosted by a business, and there's space for four guests in a cool apartment. There's really a minimalist feel here, and the design is a key part of what makes this so desirable. However, it's not lacking in amenities – with a fully equipped kitchen and a comfy queen bed!
Best Airbnb in Detroit for a Group of Friends | Detroit blue house
Last but not least is this beautiful blue house for eight guests. It's a great place for a group of friends as you can spend time together around the eight-person dining table, having dinner or playing a board game. But if you're feeling a little more exhausted, just curl up in that cosy and comfortable living room. Who wouldn't want a movie night in front of a 65-inch TV?!
Top 3 Airbnb Experiences in Detroit
While you're deciding on your favourite Airbnb in Detroit (if you haven't already), let's take a look at some of the things you can do when you arrive in Detroit with Airbnb Experiences.
Airbnb Experiences are a great way to see your new destination, as they are tours curated by locals who want to show off their city. It can be anything from an extreme water sport to a walking tour with some stops for food and drink.
Detroit doesn't have lots of Airbnb Experiences at the moment, but the few that it does have are lots of fun and have excellent reviews. Here are the top three Airbnb Experiences in Detroit.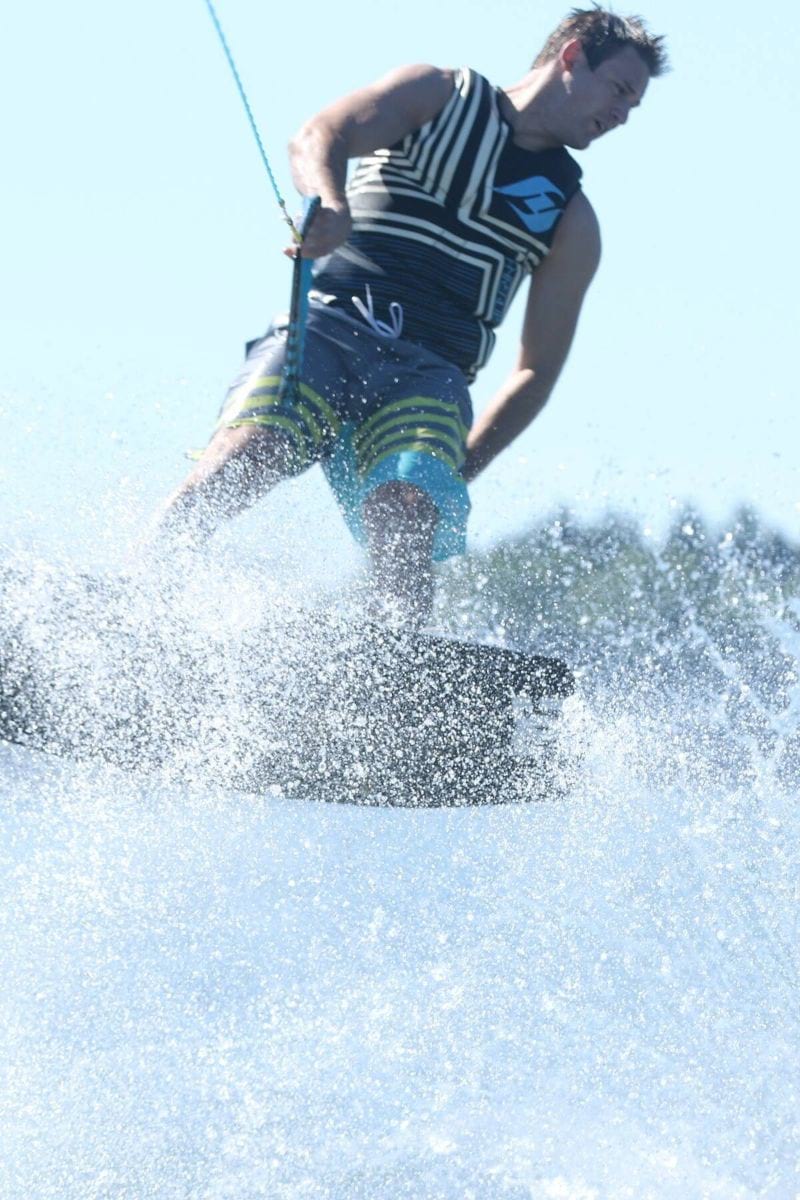 $55/person
3 hour
Up to 5 Guests
Want to get your adrenaline racing while you visit Detroit? Wakeboarding is an awesome way to do that. If you've never done it before, wakeboarding sees your feet bound to a shortboard as you're tower behind a motorboat. Once you get your balance mastered, you can even try some tricks! Your host will take you out onto the Detroit River, where the best conditions and weather are. This is a fun sport that you'll remember long after your Detroit vacation is over!
$40/person
2 hours
Up to 10 Guests
If you enjoy a beer, this is the tour for you. You'll be taken around six different breweries from the pre and post-prohibition area. The Eastern Market was where many of the city's breweries were based, and it's an important historical site. On this walking tour, you'll also get a chance to taste a pint at the end of the tour at Eastern Market Brewing.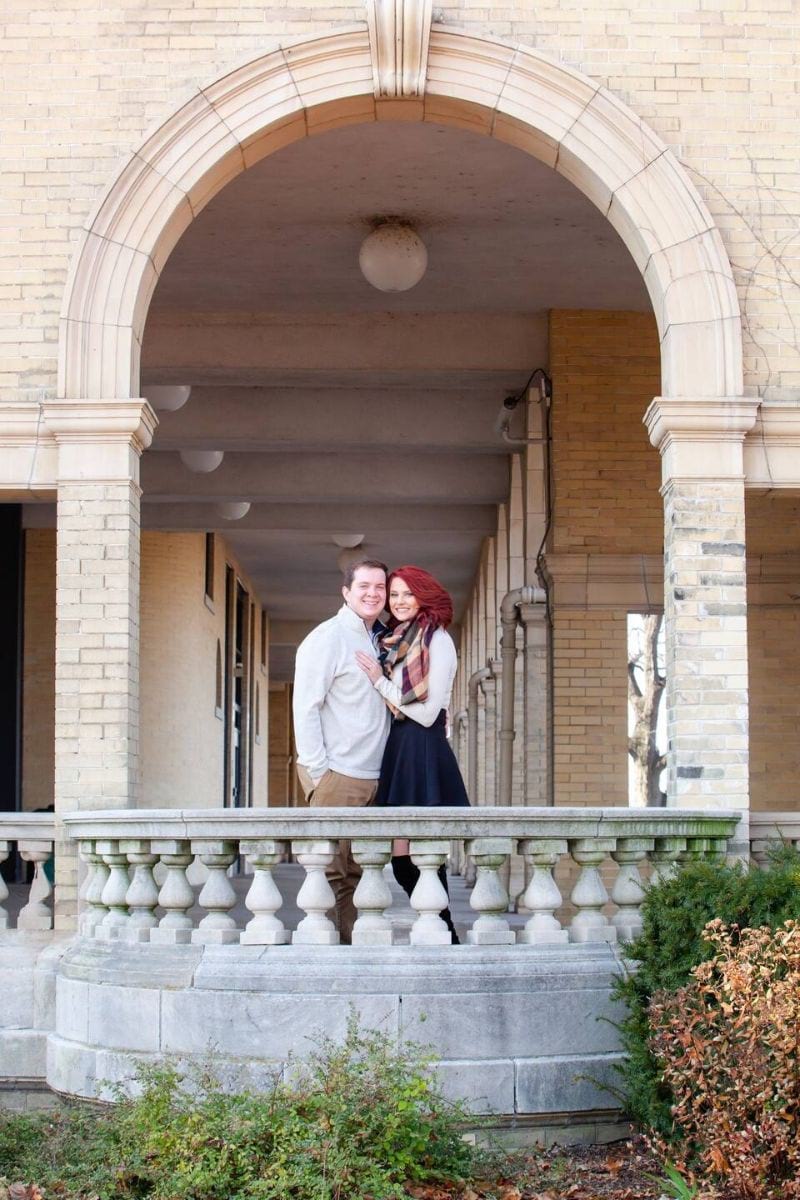 $48/person
1 hour
Up to 4 Guests
If your trip to Detroit is a special one, such as a family vacation or the first with a newborn, then why not commemorate it with a professional portrait? With a local photographer, you'll go to several beautiful locations in Detroit, such as the James Scott Memorial Fountain on the Belle Isle as well as several more.
Don't Forget Your Detroit Travel Insurance
ALWAYS sort out your backpacker insurance before your trip. There's plenty to choose from in that department, but a good place to start is Safety Wing.
They offer month-to-month payments, no lock-in contracts, and require absolutely no itineraries: that's the exact kind of insurance long-term travellers and digital nomads need.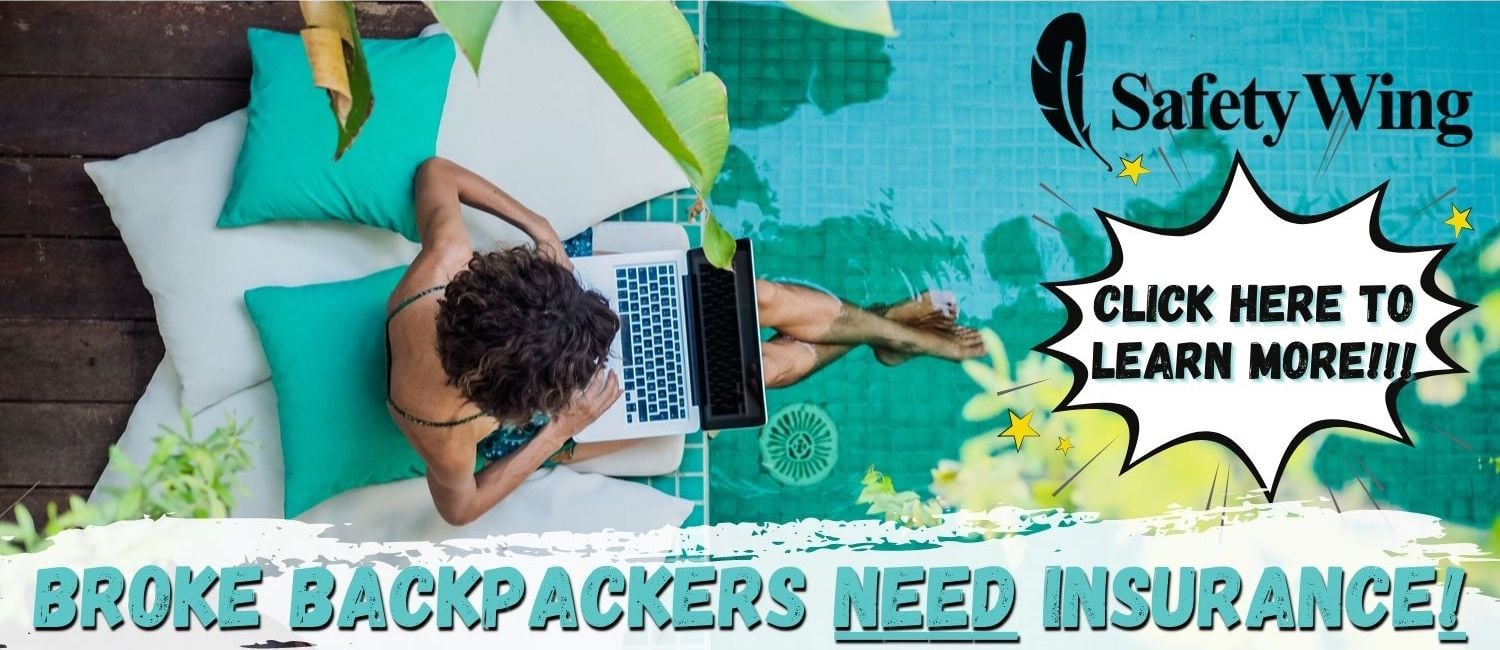 SafetyWing is cheap, easy, and admin-free: just sign up lickety-split so you can get back to it!
Click the button below to learn more about SafetyWing's setup or read our insider review for the full tasty scoop.
Final Thoughts on Detroit Airbnbs
So, there you have it. Those are the 15 best Airbnbs in Detroit and three of the most epic things you can do while you're there. Whether you want to stay in a designer loft, a historic townhouse, or a charming bungalow, there's an Airbnb in Detroit for you.
If you're still struggling to make your mind up on where to stay, just go for our overall best value Airbnb in Detroit; that's Uptown Luxury in Downtown Detroit. As well as great value, it's got style and lots of excellent reviews. What more could you want?!
We hope that wherever you stay, you have a fantastic vacation. To be sure that it's safe too, check out World Nomads travel insurance policies and pick the best one for you.
---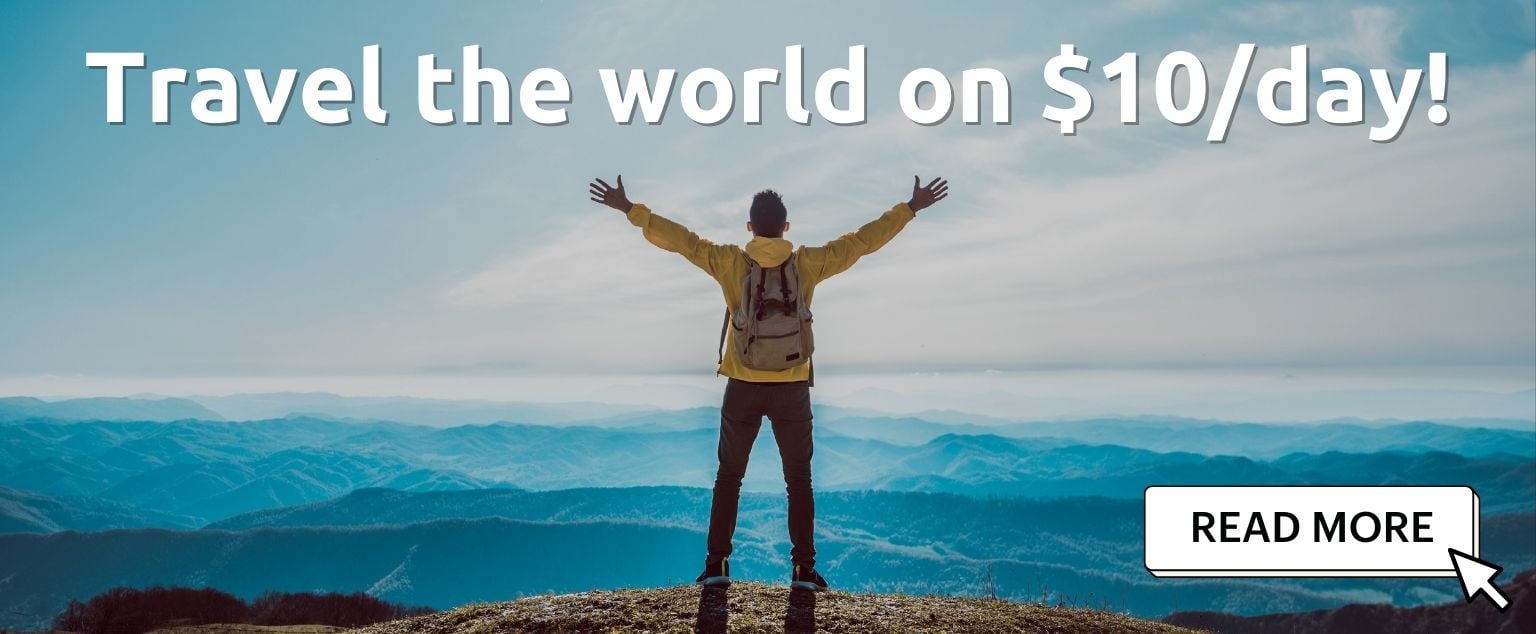 And for transparency's sake, please know that some of the links in our content are affiliate links. That means that if you book your accommodation, buy your gear, or sort your insurance through our link, we earn a small commission (at no extra cost to you). That said, we only link to the gear we trust and never recommend services we don't believe are up to scratch. Again, thank you!