Michigan, or the Great Lakes State, is a US State that's known for its great outdoors. Touching four of the five Great Lakes, Michigan is full of amazing scenery. No matter where in the state you are, you won't be further than 85 miles from a body of water.
With gorgeous summer weather, and a winter wonderland in the colder months, Michigan has something to offer all year round.
To make sure you enjoy this beautiful state in all it's glory, you'll need an accommodation to match the adventure level. So instead of booking a boring hotel room, why not consider a beautiful vacation rental in Michigan?
Many of the best Airbnbs in Michigan are encompassed by the state's amazing scenery. You will have plenty of choices when it comes to staying by the lakes, or in the woods away from the world.
Although, there are a ton of options to choose from, so to make life easier for you I have listed the 15 best Airbnbs in Michigan for you below!
Quick Answer: These are the Top 5 Airbnbs in Michigan
Overall Best Value Airbnb in Michigan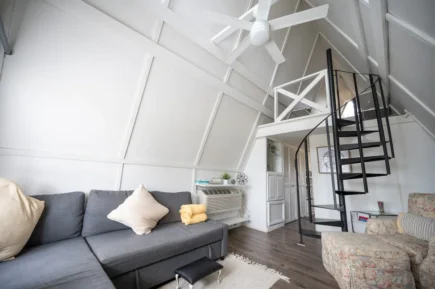 Overall Best Value Airbnb in Michigan
Lakefront A-Frame in Groveland
> $$
> 4 Guests
> Endless views
> Jacuzzi
Best Budget Airbnb in Michigan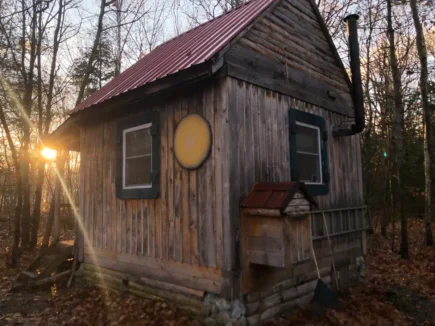 Best Budget Airbnb in Michigan
Handcrafted Log Cabin in Brimley
> $
> 2 Guests
> Old-fashioned living
> Remote location
Best Airbnb for Couples in Michigan
Best Airbnb for Couples in Michigan
The Firefly Stargazer in Hastings
> $$
> 2 Guests
> Wide-open space
> Tiny home
Best Airbnb for Families in Michigan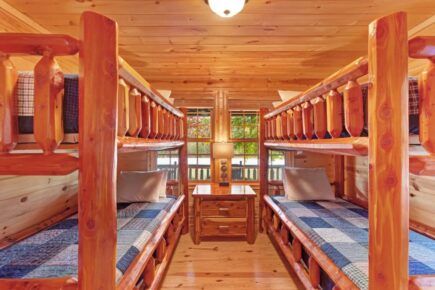 Best Airbnb for Families in Michigan
Cabin in Nature in Saugatuck
> $$$$
> 8 Guests
> Bunk-beds
> Traditional cabin style
Over-the-Top Luxury Airbnb in Michigan
Over-the-Top Luxury Airbnb in Michigan
60 Acre Property in Holland
> $$$$
> 10 guests
> Lake Michigan views
> Lush sprawling gardens

Unlock Our GREATEST Travel Secrets!
Sign up for our newsletter and get the best travel tips delivered right to your inbox.
What to Expect from Airbnbs in Michigan
There should be no doubt, that when exploring Michigan you must ditch the regular hotel room and find yourself alternative accommodation, such as vacation rentals in Michigan.
In a state of endless nature, fascinating cities, and welcoming small towns, you must see it through the eyes of those that live there. If you are after seclusion, Michigan Airbnbs will give you access to the deep forests, or to remote shorelines along the Great Lakes.
You will have the chance to stay in homes that are wildly different from what you are used to. But at the same time, have all the luxuries and privacy that you enjoy back home.
If you stay where the locals live, you will be close by to shops, restaurants, and hidden gems to add another layer to your adventure.
Airbnbs can also be a great option for larger groups and families. Don't get multiple hotel rooms – have an entire space to yourself!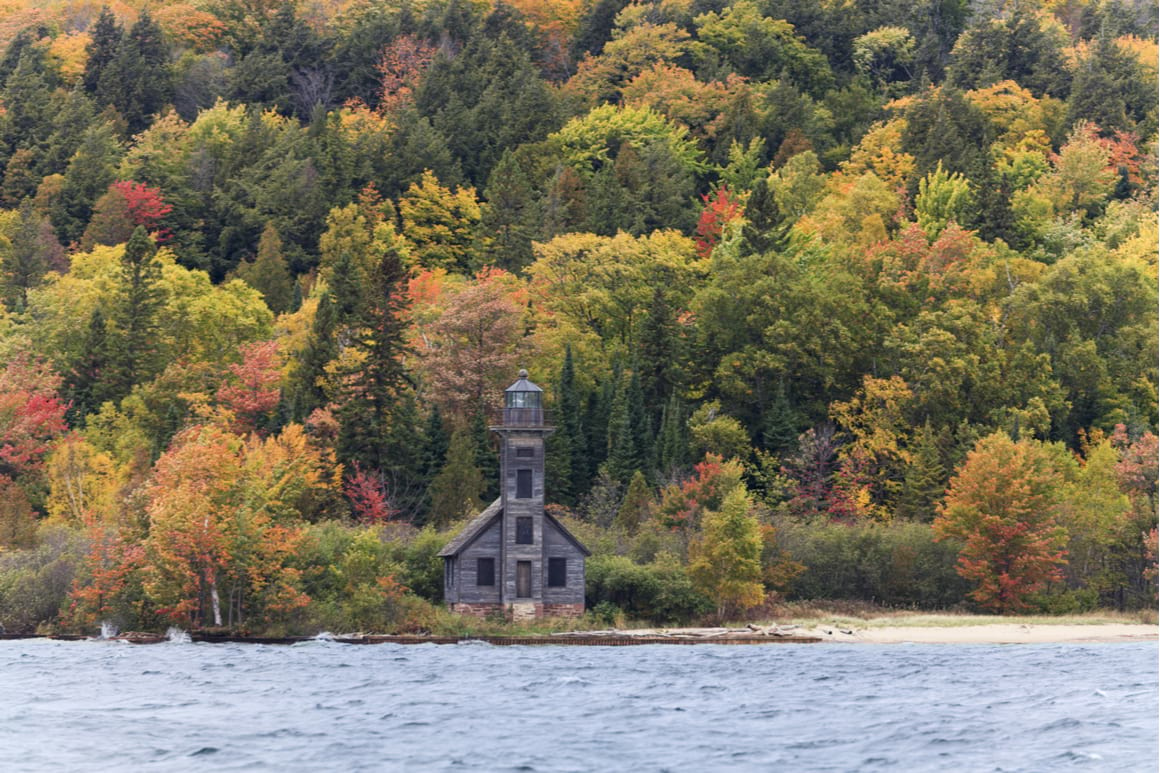 Cottages
A cottage is a cozy home perfect for families and gatherings of friends. A summer vacation with the family to a cottage is common in Michigan and has influenced a lot of cottage Airbnbs to pop up.
Cottages are often found along or near the Great Lakes, although further inland offers some great remote retreats especially as you go further north. Smaller homes are great for couples, however, the vast majority feature multiple bedrooms, bunk beds, and spacious living areas and dining room.
For those with kids in tow, you can enjoy having child-friendly accommodation with huge yards for them to run around in. The patios will be fun for entertaining guests and hanging out as a group under the Michigan stars.
Cabins
When it comes to staying in Airbnbs in Michigan, cabins can provide the most unique experience for their guests.
Far different from many homes throughout the country, you have a chance to stay in a place that promotes the natural scenery. Whether it be in a rustic cabin with just you and your partner, or a huge log cabin in the wild, there are many options to choose from.
Renting an entire cabin offers a romantic retreat, great for couples and honeymooners looking to disconnect from home and spend time with each other.
Cabins in Michigan can be rustic, self-sustaining, and luxurious. You will find them all over Michigan, with some of the best ones being in the state's central regions.
Lakefront Homes
Lakefront homes are by far the most popular Airbnbs in Michigan. It comes as no surprise since one of the state's best attractions is its amazing shoreline and interior lakes.
Ranging from a cabin to a cottage, a condo, or a villa, they all look out over beautiful Michigan lake views.
Often just feet from the water, you will have plenty of reasons to be excited to wake up in the morning.
Guests will sometimes have access to private beaches and lakes, or have public beach access, so you to get on the water with ease. Some hosts will even offer up kayaks, you can explore private docks for fishing and hang out.
Owing to the fact that there are so many lakes in Michigan, you will find lakefront Airbnbs all over the state. But, keep an eye out for those in Southwest Michigan near the coast, which is home to some of Michigan's coolest homes.
Why Stay in an Airbnb?
If I haven't already sold you, here are some of the best reasons to stay in an Airbnb in Michigan.
Local experience: Stay in residential areas, not in busy downtown districts. Be among local cafes and restaurants, and experience a real insider view of the town.
Privacy: Even if you have booked a single room in a home, Airbnbs offer completely private access, and contactless check in is also common.
Safety: Not everyone can run an Airbnb. Hosts are all vetted prior to advertising, and Airbnb will help find you new accommodation if an issue arises.
Staying long-term: If you plan on staying for a while, or can't bring yourself to leave, many Airbnbs offer weekly and monthly discounts to guests.
Airbnb experiences: Local hosts can create unique experiences that bring your destination to life. We have listed some of our favorites below.
Unique properties: Staying in an Airbnb means you get access to amazing and unique properties, such as treehouses, houseboats, and glamping experiences in Michigan.
The 15 Top Airbnbs in Michigan
Now it is time to get down to business, read on to find out which are the best Michigan Airbnbs.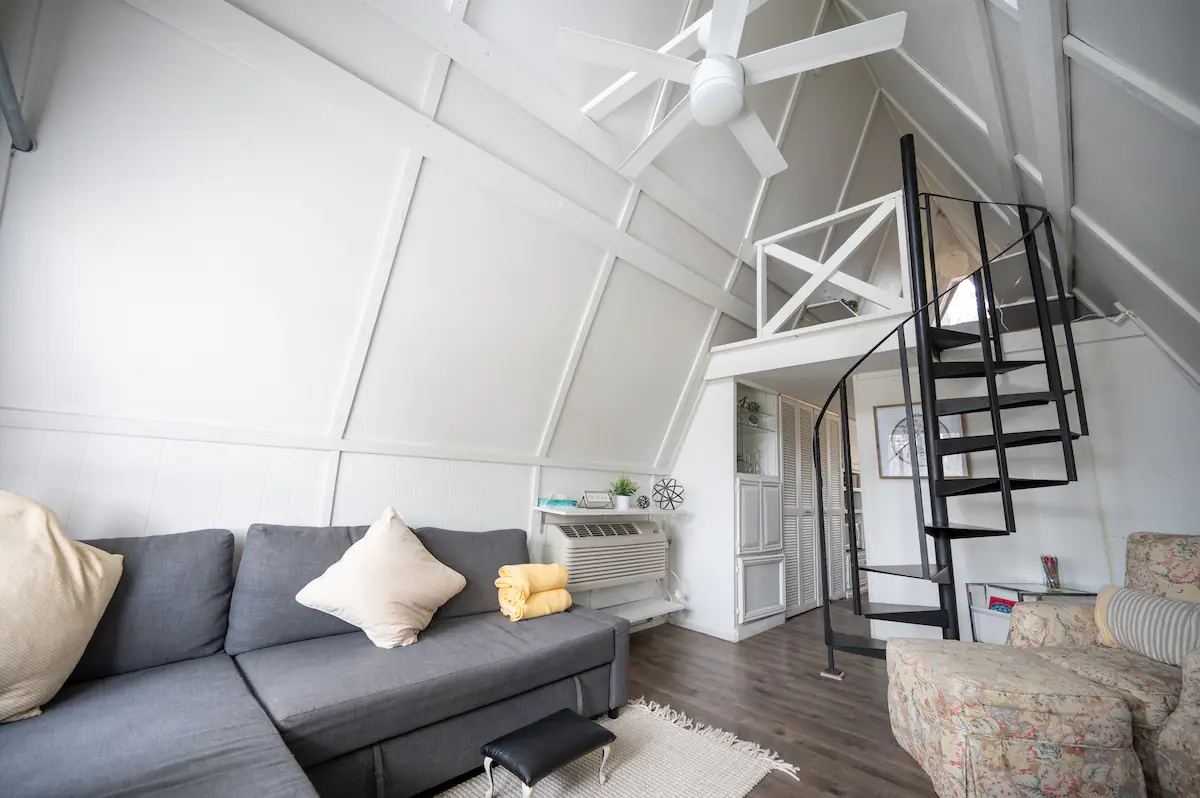 Take your partner, or a couple of friends, to experience this awesome tiny house A-Frame Airbnb in Michigan. Located at the high point of Narrin Farms, it has excellent views of the valley and is a 100-acre property.
Venture beyond your cute home, and explore the farm's private walking trails and the many animals that call this place home. At night, kick back and enjoy the hot tub under the stars, and light up the fire pit to share your best travel tales.
Visit Narrin Lake during the day. This lake only has private access so it'll be a nice quiet refuge during your stay.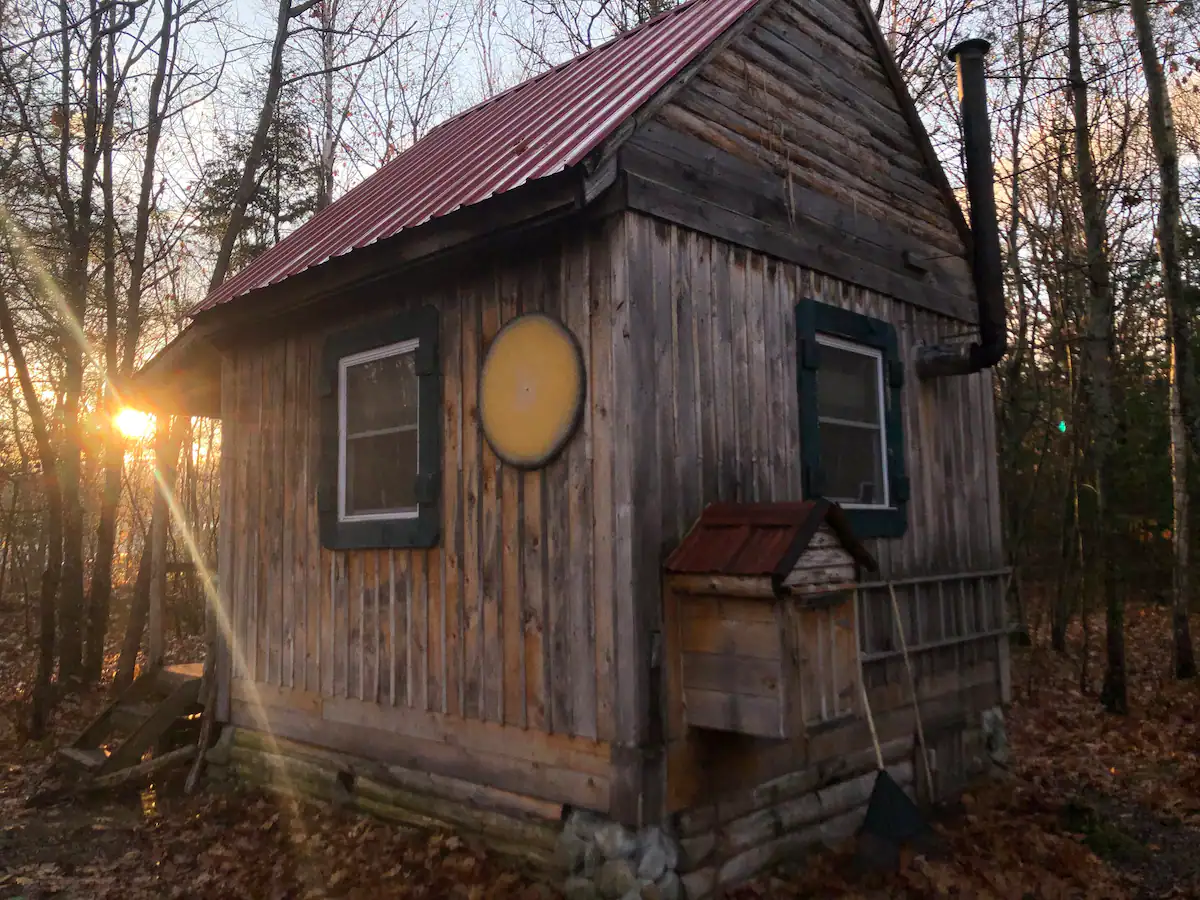 If you don't fancy staying in hostels in Michigan, I don't blame you! Especially when you can take a step back in time, and stay the night at this tiny house Airbnb in Michigan.
About as basic as you can get, the cabin promotes experience over luxury. The lack of amenities will bring you closer to your natural surroundings, with no neighbors in sight.
Light up the wood furnace to warm the cabin, kick back under some blankets, and listen to the sounds of nature.
During the day you can explore the local lakes, fishing spots, and hiking trails. The Iroquois Lighthouse Beach on Lake Superior is less than a mile away.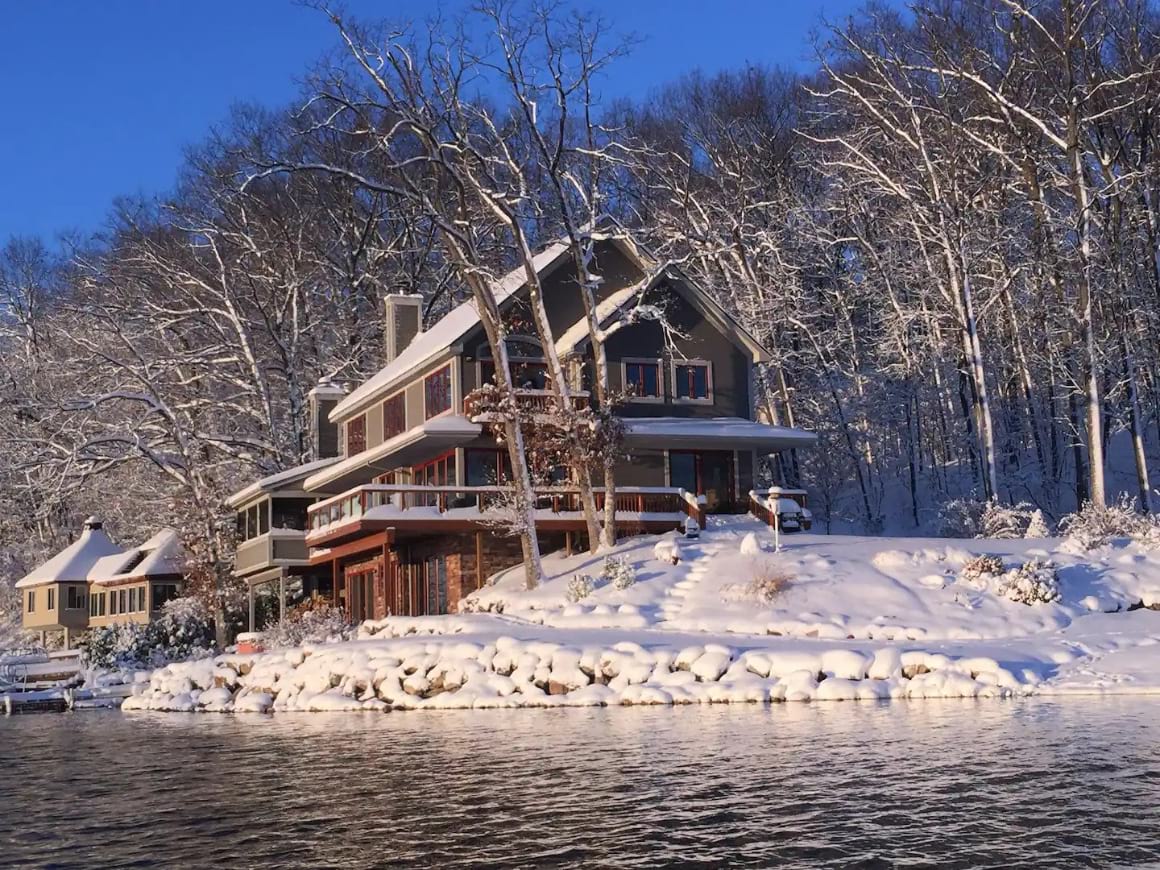 Ditch the basic hotels and crowded dorm rooms and stay in lakeside luxury Michigan Airbnb. You can have your own private bedroom with extra space just for relaxing and taking in the views, plus your own private entrance.
You won't have to get to know strangers in the communal bathrooms as there is a private bathroom all to yourself.
The lake house features its own private beach on which you can hire kayaks and SUPs to get around.
There is a fire pit for a wonderful evening under the stars. Guests from other suites often gather for what can be a fun night meeting fellow travelers.
If you aren't feeling social, you can lounge in your room and flick through the cable channels.
Is This the Best Travel Pack EVER???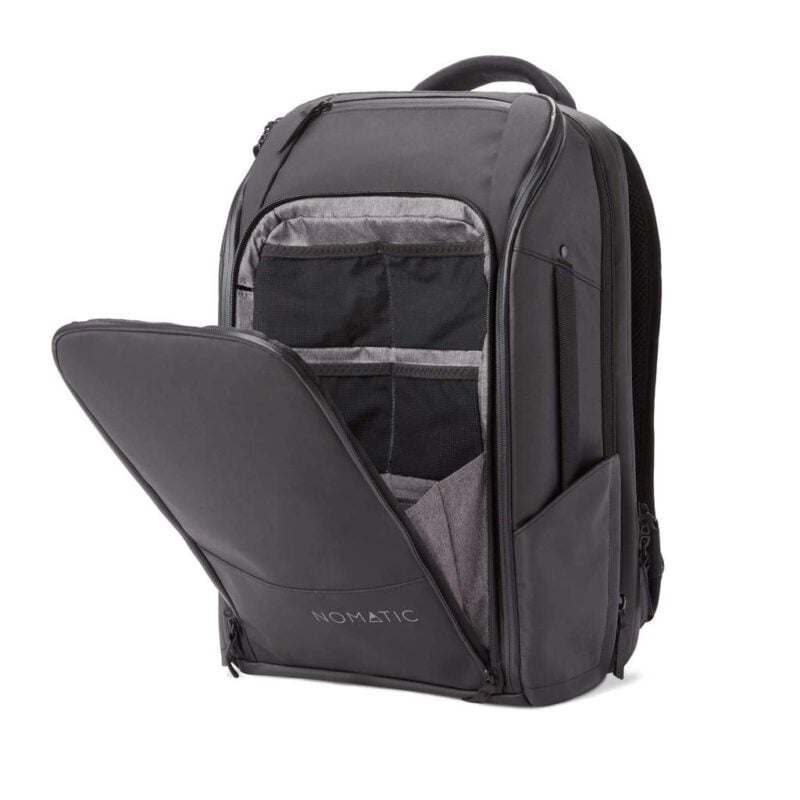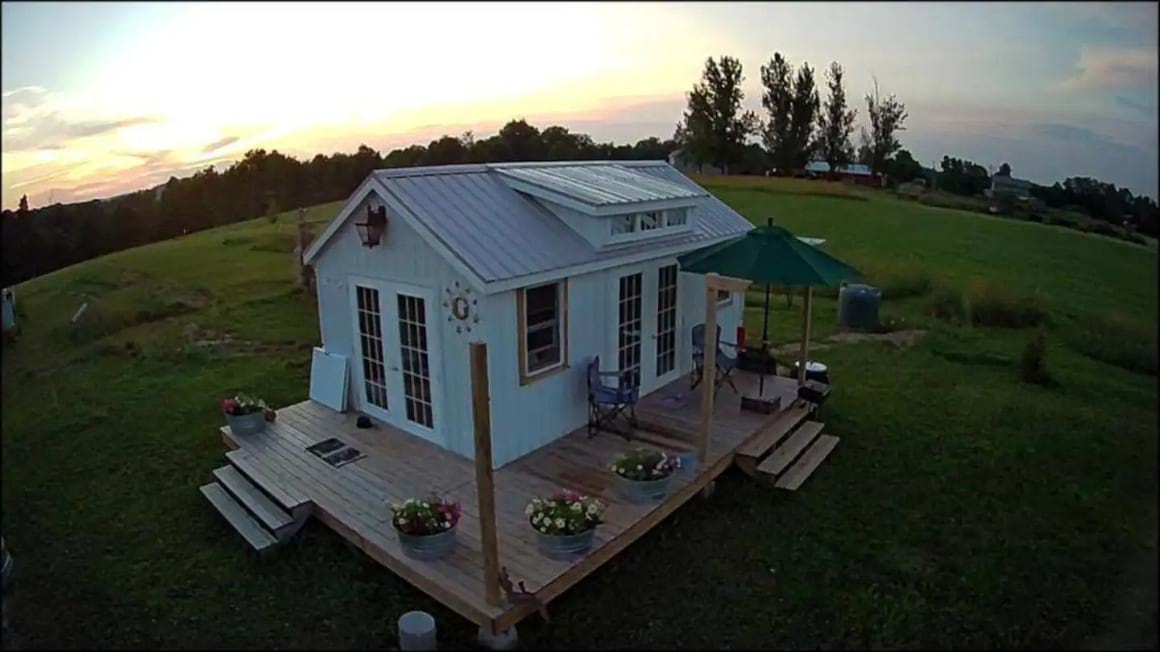 As you rest in this cute Airbnb in Michigan, you can see the stars right from the bed. Cuddle up with your loved one and look through the canopy windows. It is the perfect end to every one of your days at this romantic escape.
Surrounded by farm fields, it is a place to replenish your soul and spend quality time with your partner.
During firefly season, from July to August, you will see how this home got its name. Under the moonlight, you will see them dance around the fields, illuminating the scenery.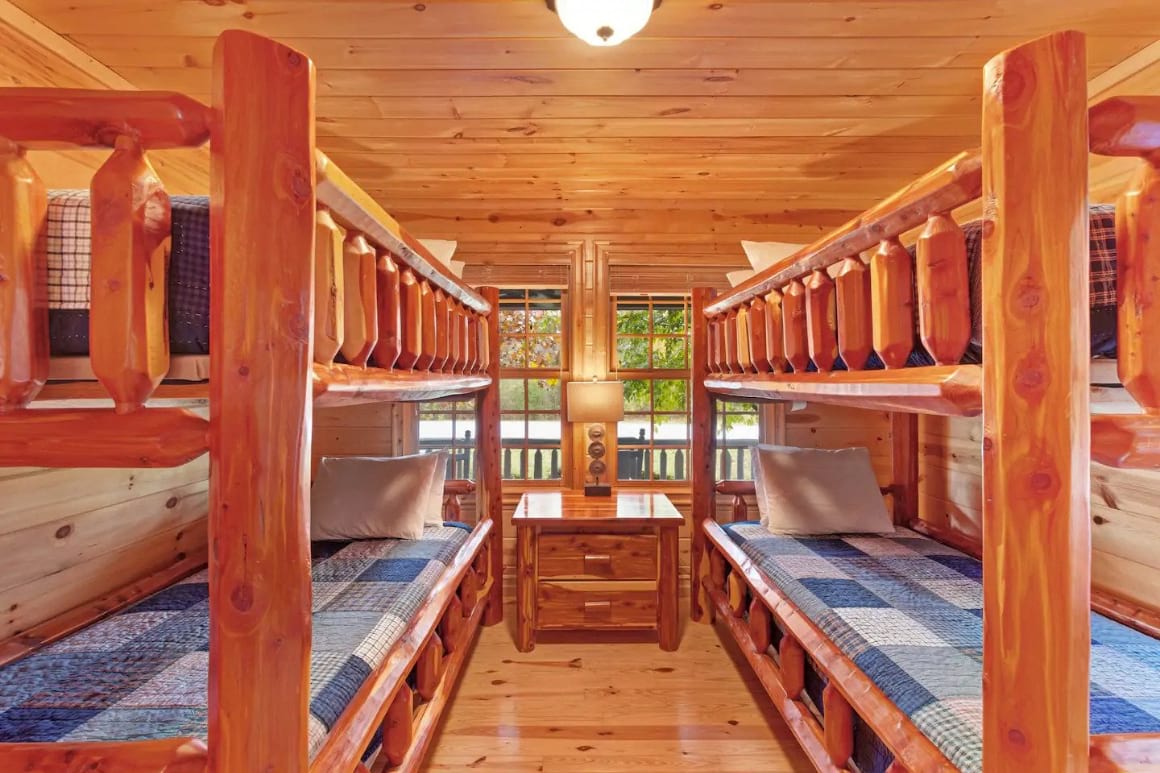 8 Guests
Traditional cabin style
Old-time charm and contemporary comfort combine at this Airbnb in Michigan. Enjoy a country escape that is perfect for the little ones, while giving you the chance to disconnect from life at home.
The large kids' room can sleep up to four people, which leaves you with your own private master bedroom.
Each night, you can gather the family around the fire pit and make s'mores, and tell ghost stories. Throughout the day, everyone can make use of the hot tub and hang out in front of the indoor fireplace.
When the sun is out, head down to the lake and enjoy an afternoon by the water.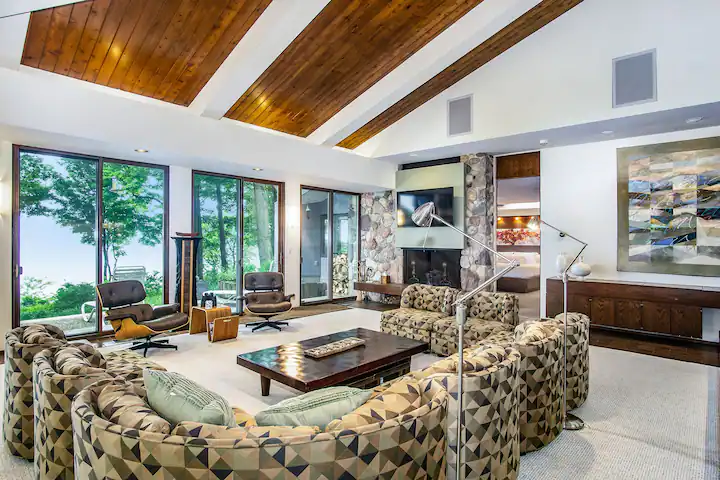 10 guests
Lush sprawling gardens
The sheer beauty of this Lake Michigan estate has to be seen to be believed. Deep in the peaceful woods that line the edges of Lake Michigan, this home is the ultimate luxury gathering space for family and friends.
From the home, you can gaze over the lake, or get a better view from the hammock right above the water. Catch a sunset from the patio and wander down the fire pit for an evening lakeside fire.
The spacious and cozy living area and kitchen space gives everyone room to move and relax, while the deluxe bedrooms look out into the wooded forests.
With space for 10 guests, why not gather everyone for an incredible stay at this luxurious Airbnb?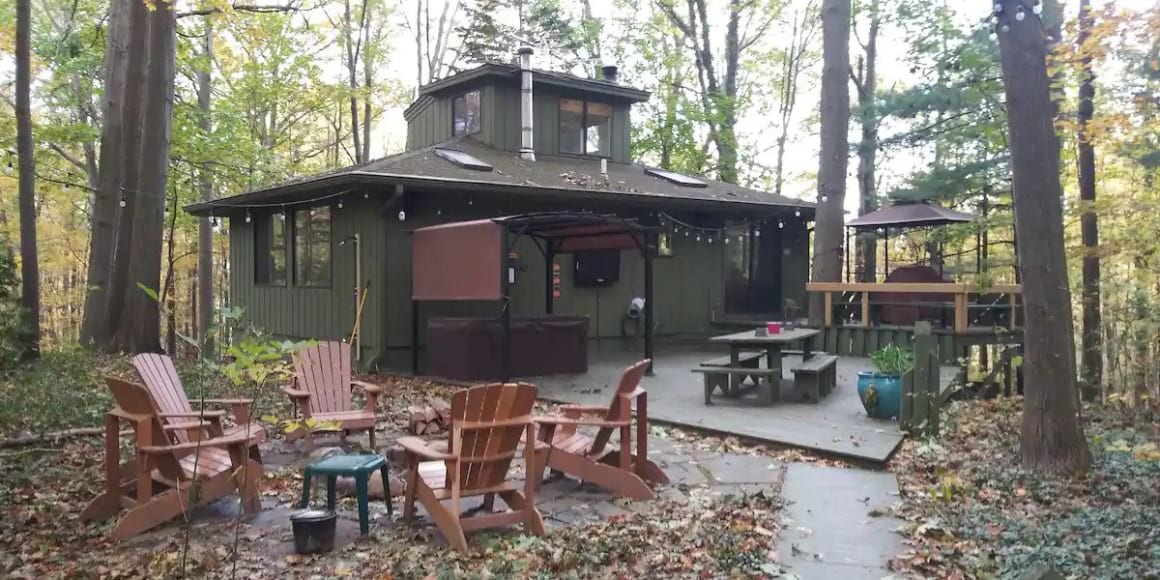 8 Guests
Rustic cottage style
Ready to get out of the city and see more of the Great Lake State's wonderful nature? Check out this cottage Airbnb in Michigan.
Surrounded by deep green forests, and just minutes from the Wau-Ke-Na Smith Preserve, you will swear you are the only ones on the planet. Unplug and disconnect from modern life, light up the campfire and hang out with friends.
At night, this cottage's outdoor space will light up, making it the perfect time to also jump into the hot tub. If it's a bit chilly, snuggle up for some Netflix, or bring out the cabin's many board games.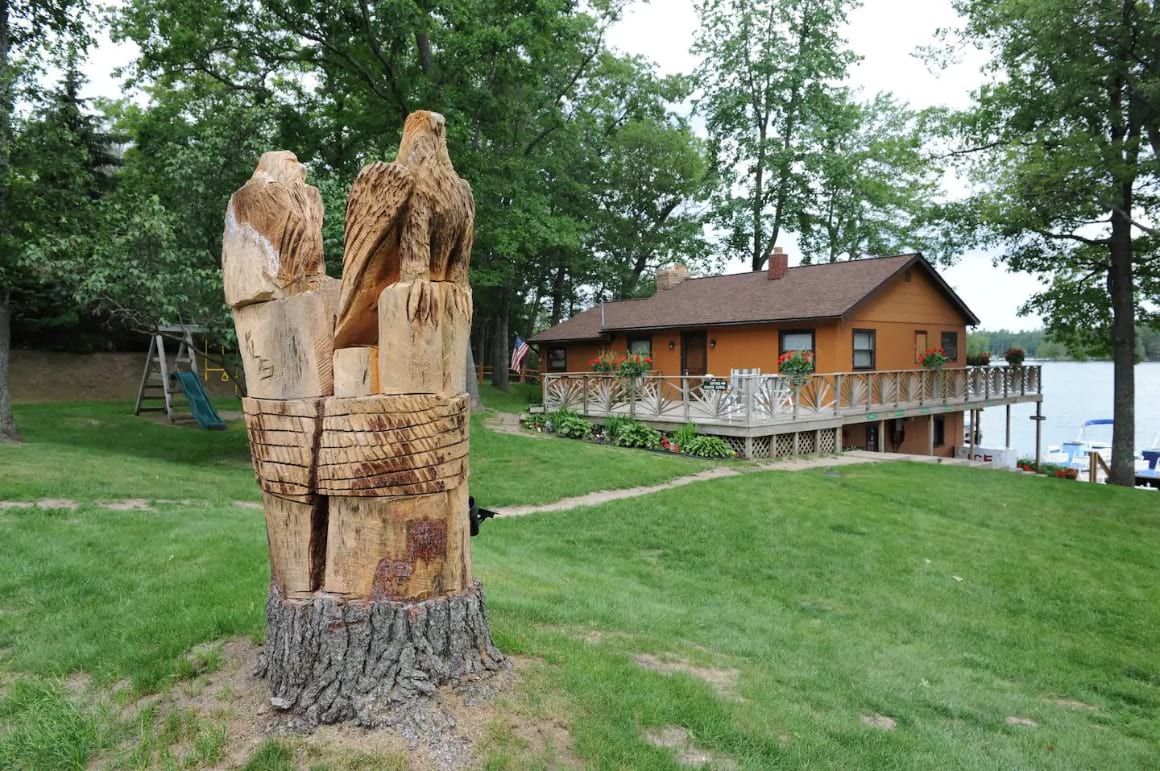 Located within the Clear Lake gated community, this cabin features unbeatable views of the water.
The spacious home has multiple bedrooms including twin bunk beds so you can bring along whoever you want.
During the summer months, you can hire pontoon boats and spend a day on the lake. For something more relaxing, grab a book and sit under the trees. The spacious lawn has plenty of shade so it's a great place to begin a page-turner.
There are on-site restaurants so you won't have to cook every night, and the ice cream parlors will be a great way to end the day.
Best Lakefront Home on Airbnb in Michigan | Chalet in Erie
Enjoy lakefront serenity and sunsets with up to six guests at this lake frontage home. Enjoy a cup of coffee on the huge deck, and, kick back under the deck lights every evening.
The inviting views of the lake just yards from the home will make you want to spend every day on the water.
Jump on the kayaks provided by the chalet, or you can even bring along your own boat. You can also fish from the end of your private dock.
The home is not far from Toledo for easy access to nightlife and museums.
5 Guests
Jacuzzi with lake views
The Guesthouse on Schoolhouse Lake gives you views so close to the lake, you will feel like you are floating.
The home has been in the host's family since the 1920s, and has been wowing its visitors for decades.
You can wake up to views of the lake from your bedroom, and have breakfast in the sunlit cosy living room.
There are multiple lakes and channels to explore during your stay. These are best discovered in the seat of a kayak, or on a pedal boat.
Have a soak each evening in the saltwater hot tub, and fall asleep on the comfy incline bed as you look out to the lake.
$$$
Private riverfront views
This riverside home is a dream for those that love their a-frames. The home is as mesmerizing as the landscape that surrounds it. With mahogany wooden walls and black beams, it is a comfortable home where you can get a restful sleep each night.
In all seasons, light up the fire pit and soak in the sounds of the rushing Indian River as it goes by. Secluded and with no neighbors, it will be extremely hard to top the magnificent view.
Cook up a feast on the BBQ before cuddling up under the blanket in front of the warm fireplace.
Pack a bag and get out of town for the weekend. Head to Traverse City and experience the best of Northern Michigan.
Once you arrive, you can pop open the complimentary bottle of sparkling wine and take advantage of the discount for wine tastings at a local vineyard.
Open the beachfront doors and have sand dance between your toes in five steps. Each night, you can have a beach bonfire as the sun goes down as you look across the Grand Traverse Bay.
Such amazing evening views will be the perfect tonic for those that need a break from the stress of life. The home is only 5 minutes from downtown Traverse City, which means you can eat out for any meal during the day. If you feel like hiking, head out to the beautiful Northern Michigan woods or take a drive to scenic Lake Ann.
6 Guests
Designed by iconic architect, Frank Lloyd Wright
For those looking for a designer home that offers something truly special and unique, you'll need to look no further than this home built by iconic architect, Frank Lloyd Wright, The Palmer House. This multi-level home is clad with wood, with huge windows flooding in natural light.
It was designed based on the equilateral triangle and features a hipped roof with deep overhangs. The interiors have been designed in an open-plan fashion, and even the furniture was designed by Wright. Around the house, you'll find 2 acres of woodland.
If you're looking for a stylish place to stay with a group of friends, with no one around, you can't pass up this unique Airbnb in Michigan.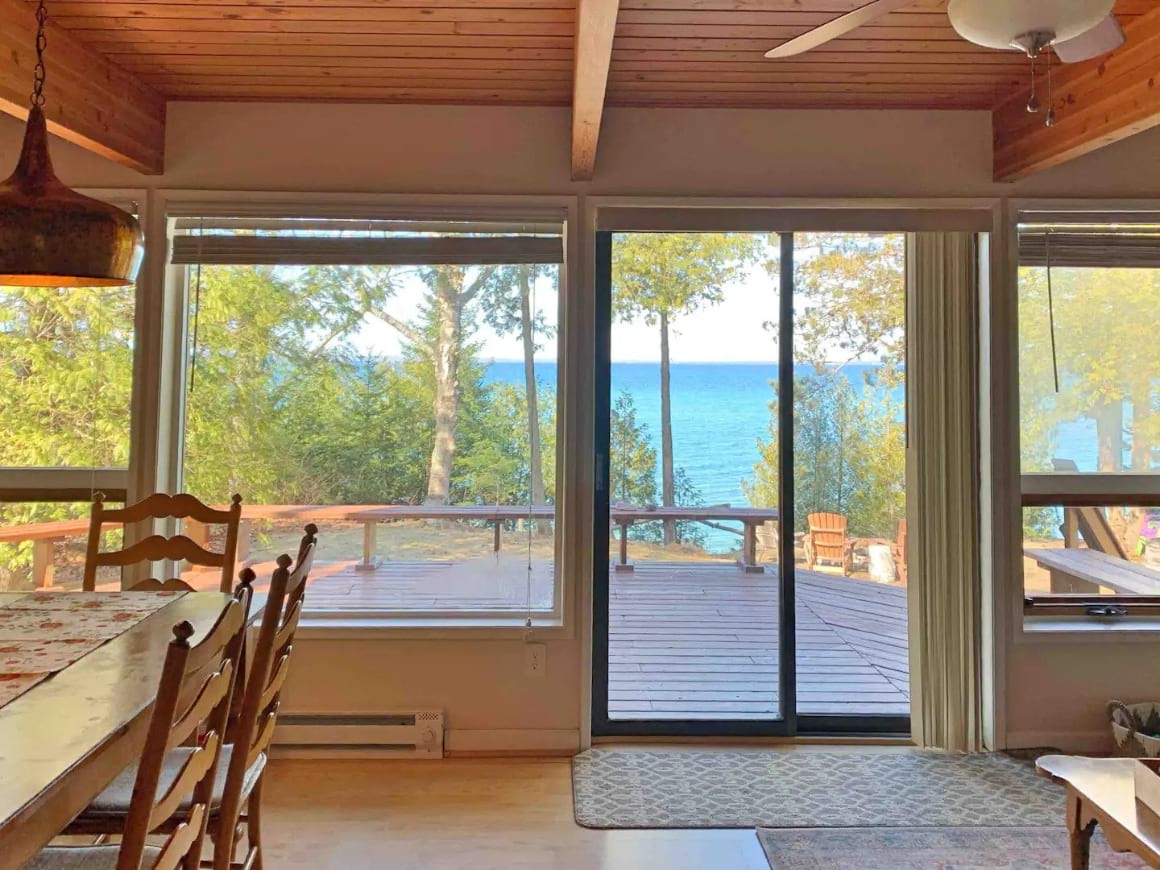 Get all your best buds together and journey to Ellsworth for a quiet weekend getaway. With amazing lakefront views, relax in this comfortable home and catch up with your friends.
There are multiple spots to take in the vistas of the lake below, and you can walk down to the private beach. The front patio is great for having dinner in front of the orange sunset.
At night, play cards in front of the fireplace, hook up Netflix for movies, and whip out boards games for some competitive fun.
As you rest your head, look forward to some more time on the kayaks the following day.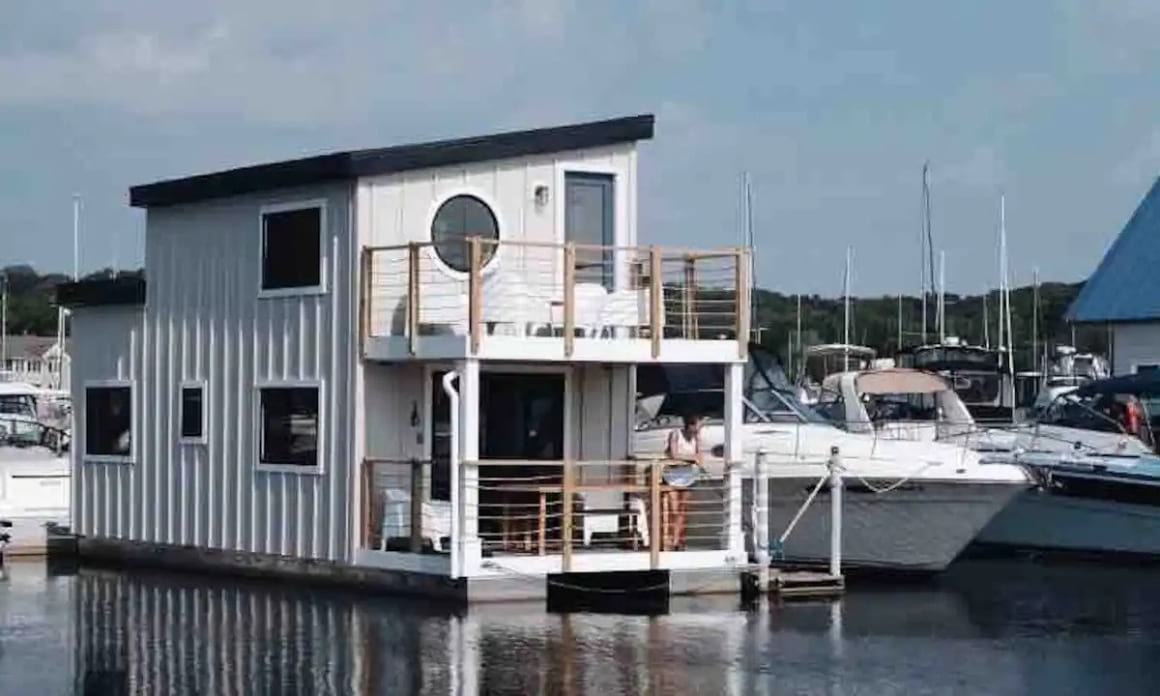 The award for the most unique Airbnb in the state goes to this tiny house floating home. Forget container homes on wheels, it's now time for container homes on lakes.
Instead of the regular lake views, be on the lake itself and fall asleep every night to the rhythm of the water. Wake up and jump on the provided kayaks to explore the waters, the lake, and the rest of the marina.
At night, take in the epic sunsets from your own private deck. On land, there are many restaurants just a short drive away and South Haven is just a 20 minute drive down the coast, or Grand Haven 40 minutes up the coast. But, I won't blame you for not wanting to leave this place.
Top 5 Airbnb Experiences in Michigan
Now that I've gone through some of the best Airbnbs in Michigan, let's take a deep dive into the state's Airbnb Experiences.
You may be wondering what an Airbnb Experience is, and that's a pretty good question. Airbnb Experiences were created to bring people just like you closer to the destinations they visit.
They provide the opportunity for locals all throughout Michigan, and around the world, to curate tours and experiences that they think will add something special to your visit.
Through the knowledge of people born and raised in the places you visit, you can get away from the crowds and experience the real Michigan.
Forget the well-trodden tourist paths and find hidden gems, quiet views, and exciting cuisines instead. All the things worth writing home about.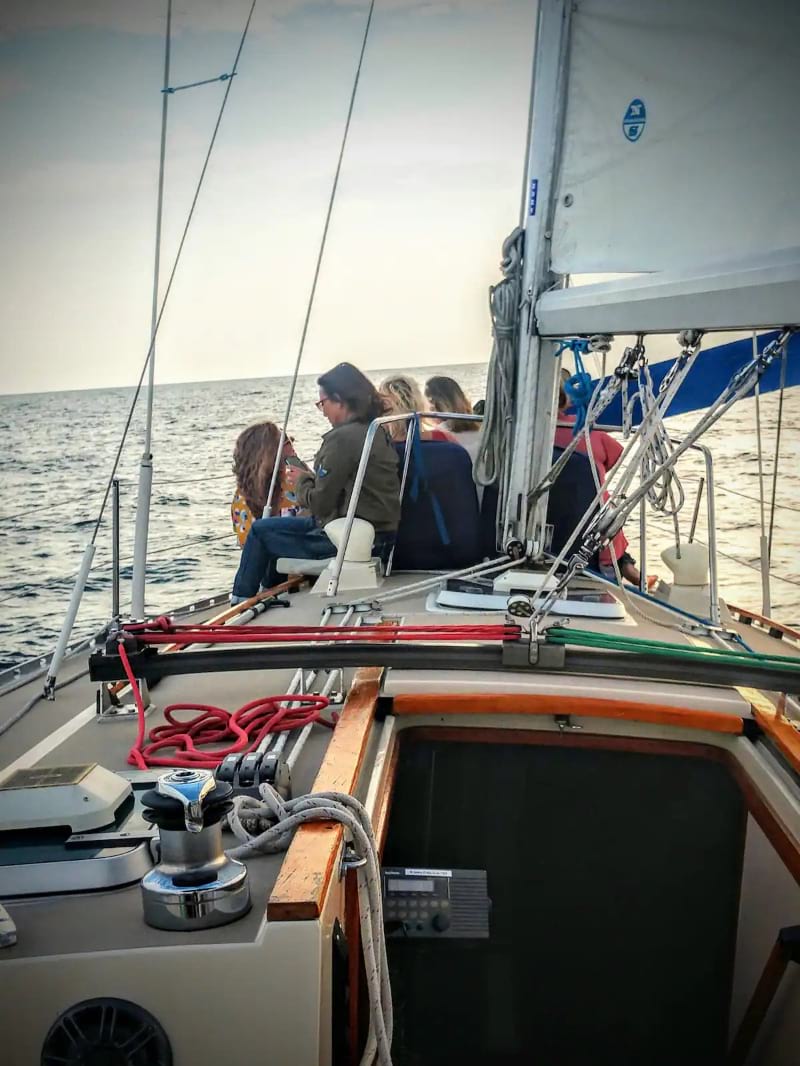 $100 p/p
3 Hours
Up to six people
Sail Lake Michigan
For a state as well-known for its coastline as Michigan, it is a no-brainer to try a sailing experience on your trip.
Being onboard with your US Coast Guard Masters captain will make you feel right at home.
Head out through the center of Saugatuck along the Kalamazoo River, before reaching the wondrous Lake Michigan.
Raise the sails and cruise along the shorelines packed with white sand beaches.
Kick back on the deck with friends and enjoy a relaxing afternoon on the water.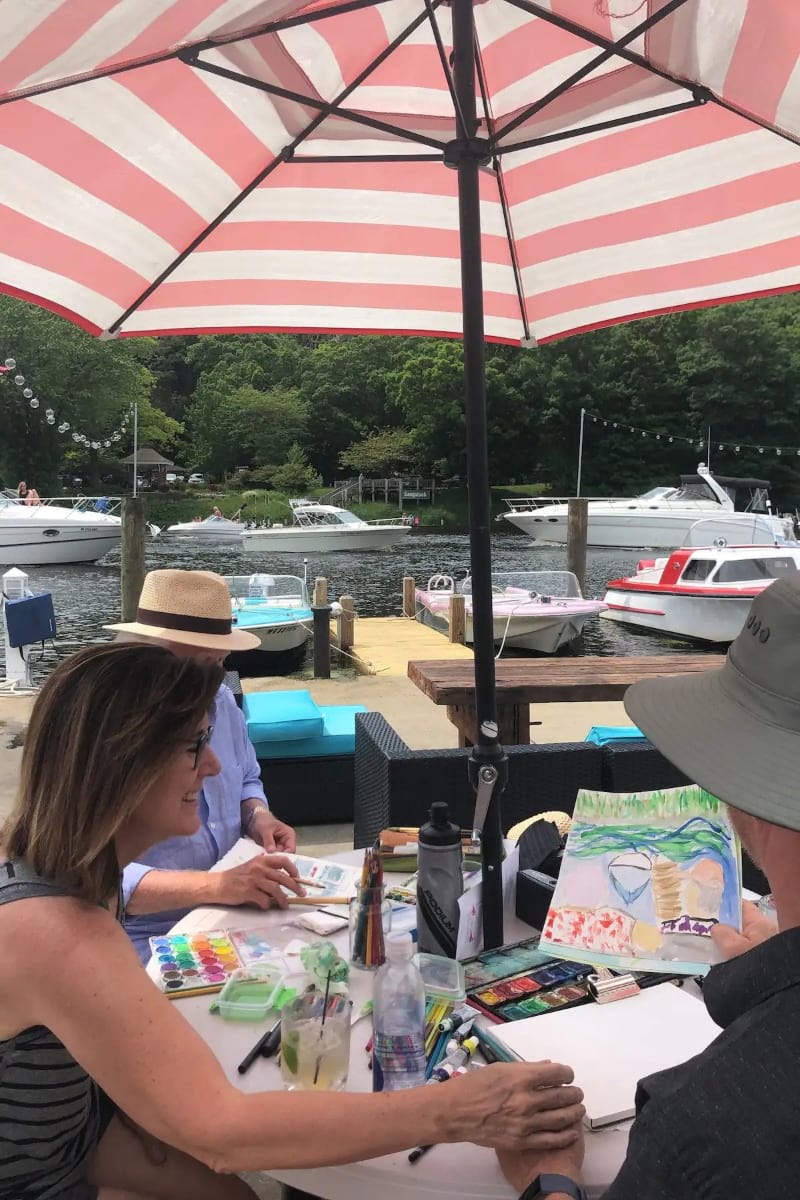 $85 p/p
2 Hours
Up to 6 people
Painting class
With a passion for Saugatuck, your wonderful instructor Cynthia will help you paint the town's legendary tulips.
She will guide beginners through the basics of watercolor painting, providing all the equipment and knowledge you'll need.
Come rain, hail, or shine they have a warm or cold drink on hand to help fuel your creativity.
Fun for an outing with friends, reinvigorate your artistic side and paint the colors of Michigan.
$115 p/p
2.5 Hours
Up to 10 people
Even when many residents of Detroit packed up and moved away, much of the history of the city remained.
Explore the hidden gems and historic landmarks of downtown Detroit, such as the Fisher Building, the Motown Museum, the Packard Plant, the Heidelberg Project, Eastern Market, Belle Isle, Joe Louis monument, Michigan Central Station, Corktown, and the Guardian Building.
Come and discover Detroit's underrated and fascinating history, and thriving arts culture.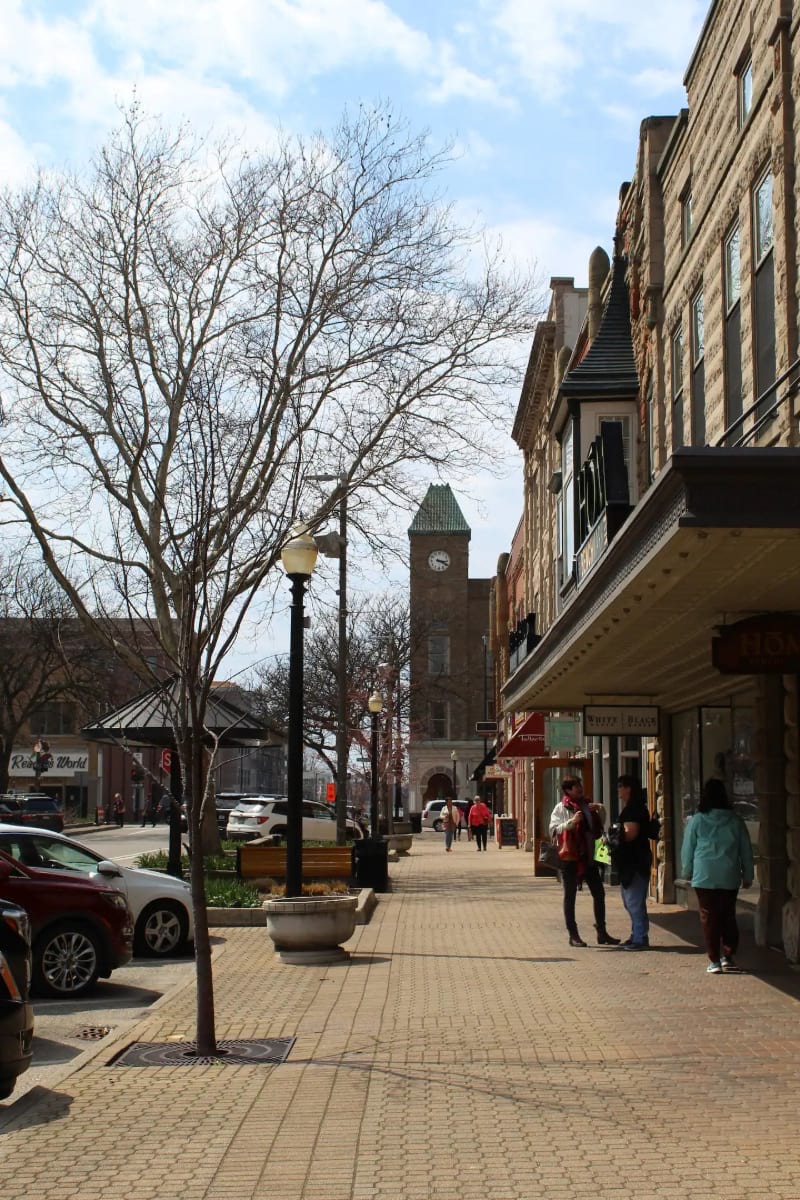 $45 p/p
3 Hours
Up to 10 people
Food included
Join Linda for a relaxing walking food tour through the town of Holland.
Along the mile-long walk, you will discover local architecture, culture, and art through the eyes of a long-time resident.
Learn interesting stories about Holland's past on your way to seven, yes seven, different tasting stations.
Experience the various gourmet flavors of Holland that even surprise the locals that often join the tour.
Come with a nice pair of walking shoes and a big appetite. A total of all the samples at each location constitutes a meal for many people.
$30 p/p
2.5 Hours
Up to 6 people
Chicago is one of the most vibrant cities in the US and has quirky, artsy hidden gems throughout the city.
If you're a night owl, you'll want to spend your evenings exploring downtown Chicago's hidden bars. With a local guide, you'll be taken on a pub crawl through speakeasies, bars with secret entrances, and bars with amazing cocktails, beers, music, and good ambiance.
If you're travelling alone and want to make some friends, this is the Airbnb Experience for you.
FAQs about Airbnbs in Michigan
Here's what people usually ask me about vacation rentals in Michigan.
Don't Forget Your Michigan Travel Insurance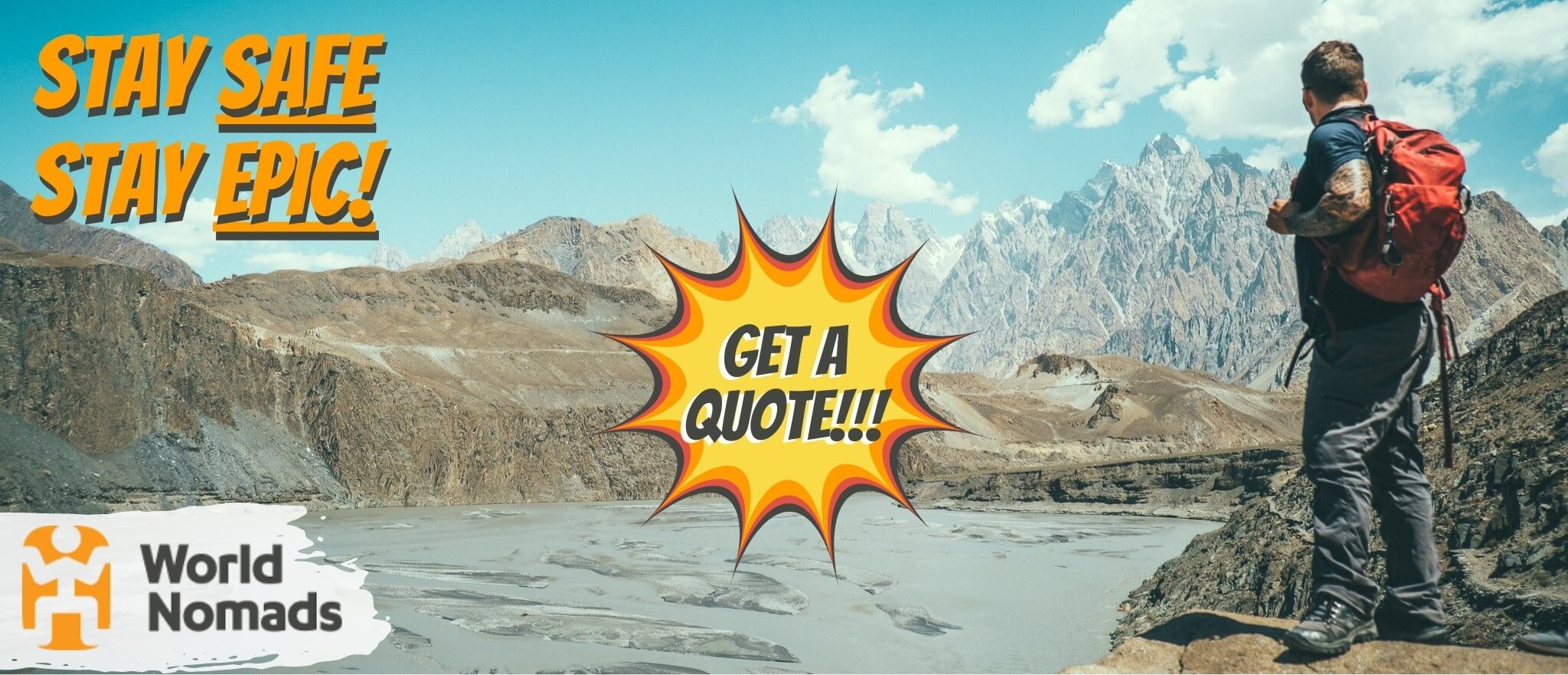 World Nomads' mission is to support and encourage travellers to explore their boundaries. They offer simple & flexible travel insurance, and safety advice to help you travel confidently.
They've been doing it since 2002 – protecting, connecting, and inspiring independent travellers just like you.
Get a quote below or read our in-depth review!
World Nomads provides travel insurance for travelers in over 100 countries. As an affiliate, we receive a fee when you get a quote from World Nomads using this link. We do not represent World Nomads. This is information only and not a recommendation to buy travel insurance.
Final Thoughts on Michigan Airbnbs
The best Airbnbs in Michigan all have one thing in common – they will connect you to the state's impressive natural world. Whether that be along the coast of the Great Lakes or through the forests that spread throughout the land.
With Airbnbs in Michigan, you can get away from the crowds, discover small towns that never would have crossed your radar, and wake up each morning to beautiful views. Have privacy, time to spend with friends and family, and amenities you'd be lucky to get at a hotel.
Now, go and discover the Great Lake State, and book one of these Airbnbs!
But don't forget, folks – travel insurance can be annoying to get, but you should consider it before your journey to Michigan.
---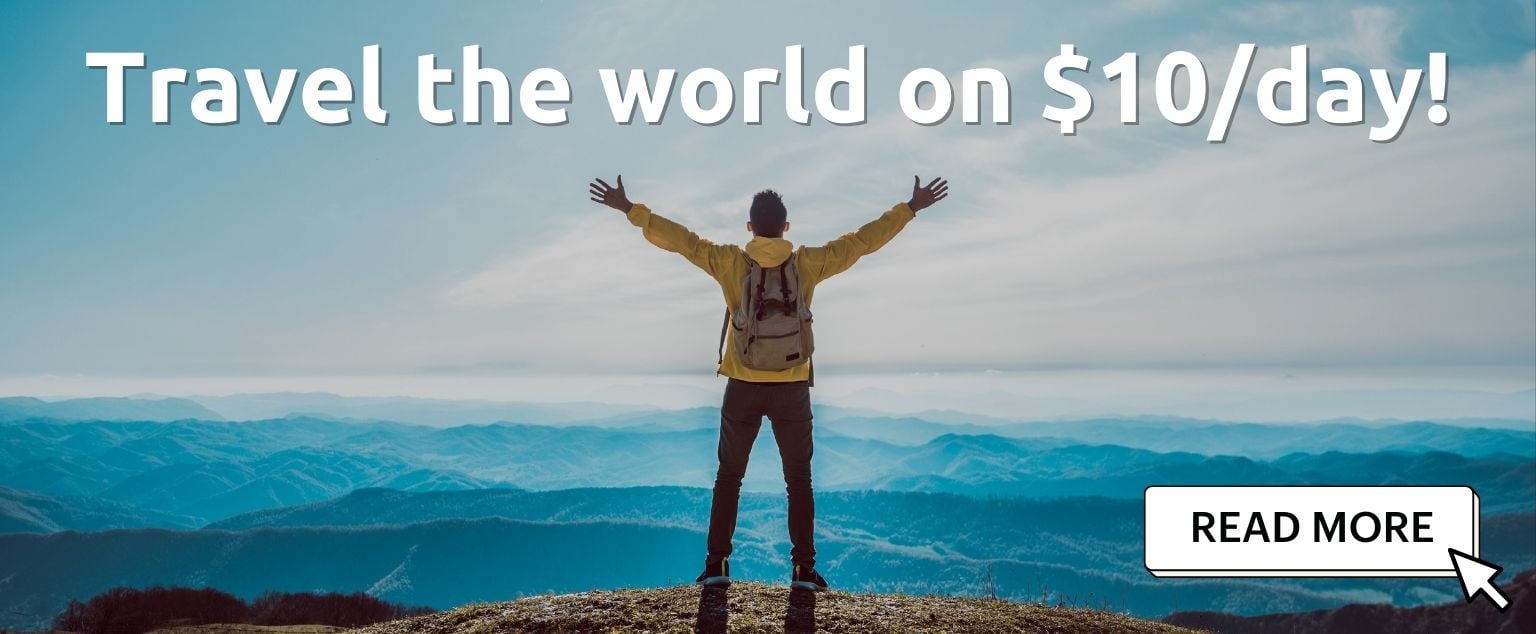 And for transparency's sake, please know that some of the links in our content are affiliate links. That means that if you book your accommodation, buy your gear, or sort your insurance through our link, we earn a small commission (at no extra cost to you). That said, we only link to the gear we trust and never recommend services we don't believe are up to scratch. Again, thank you!