Known for its pastel art deco architecture as well as its skyscrapers (it boasts the third tallest skyline in the US), Miami is obviously also known for its beaches and beach lifestyle. Combine with Latin, particularly Cuban culture, and it makes for one heck of a city.
But it's not all one big party. Definitely not. It's got one of the highest rates of violence in the US; gangs, drugs and the crime associated with all three is rife. Spring Break is also ROWDY.
And that quite understandably has you thinking, "Is Miami safe?" Good question.
After living in Miami for 5 years–and traveling all over it–I'm here to help you out with insider tips and updated facts on the city.
So let's dive right in and determine how safe Miami really is.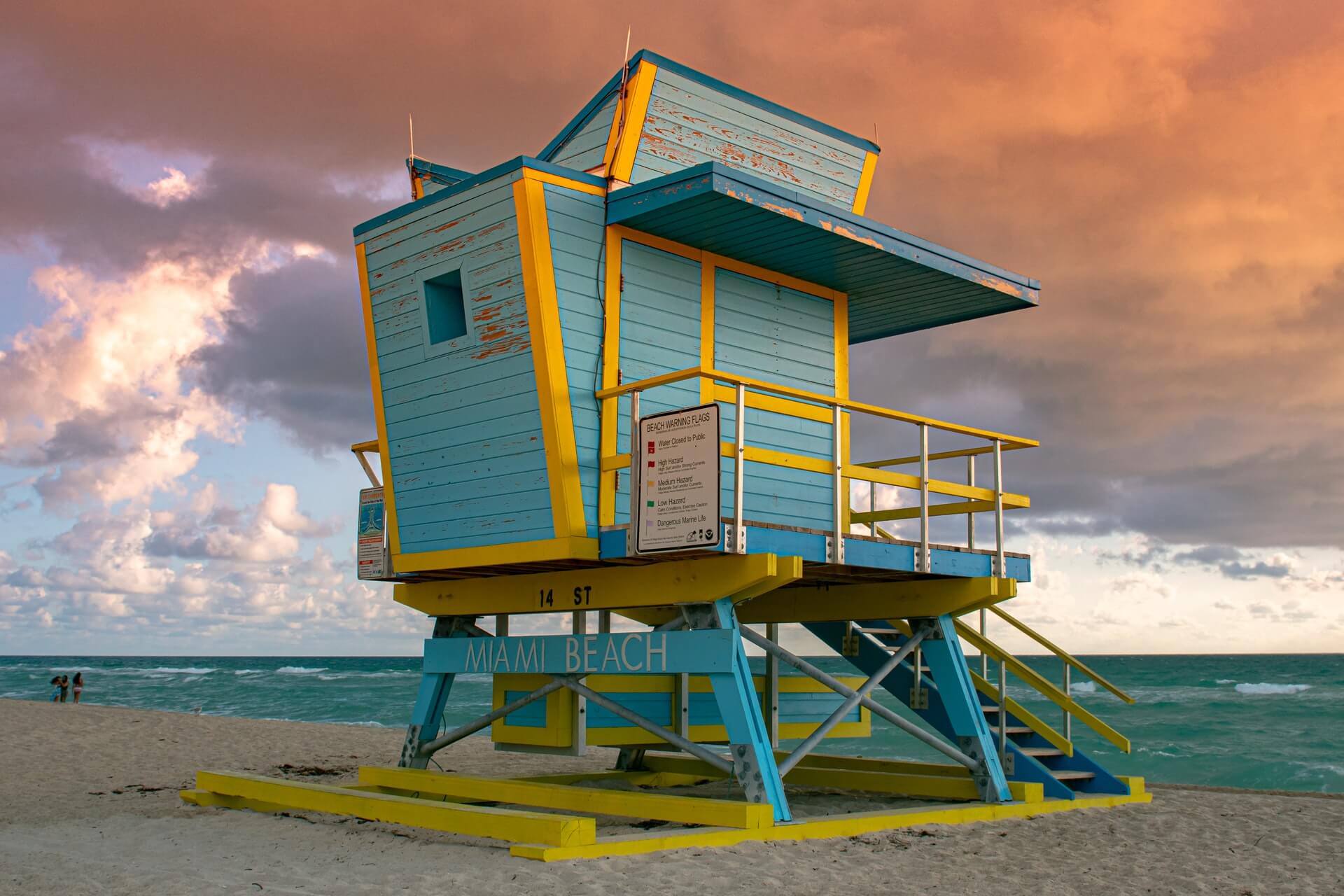 Unlock Our GREATEST Travel Secrets!
Sign up for our newsletter and get the best travel tips delivered right to your inbox.
There is no such thing as a perfect safety guide, and this article is no different. The question of "Is Miami Safe?" will ALWAYS have a different answer depending on the parties involved. But this article is written for savvy travellers from the perspective of savvy travellers.
The information present in this safety guide was accurate at the time of writing, however, the world is a changeable place, now more than ever. Between the pandemic, ever-worsening cultural division, and a click-hungry media, it can be hard to maintain what is truth and what is sensationalism.
Here, you will find safety knowledge and advice for travelling Miami. It won't be down to the wire cutting edge info on the most current events, but it is layered in the expertise of veteran travellers. If you use our guide, do your own research, and practise common sense, you will have a safe trip to Miami.
If you see any outdated information in this guide, we would really appreciate it if you could reach out in the comments below. We strive to provide the most relevant travel information on the web and always appreciate input from our readers (nicely, please!). Otherwise, thanks for your ear and stay safe!
It's a wild world out there. But it's pretty damn special too. 🙂
Is it Safe to Visit Miami Right Now?
Yes, it's safe to visit Miami right now!
You probably learned from movies and series that Miami is synonymous with drugs. It isn't as bad as it's made out to be. That's fiction for you.
There are still issues in the day-to-day life of Miami. Gun crime is a BIG part of it. Same with property crimes. But unlike the TV depiction, this violence isn't always gang-related.
So there are many neighborhoods, even today, where you shouldn't be walking around. Especially not at night. Overtown and Liberty City both have the highest violent crime rate in Miami and should be avoided at all times.
There's also an issue with homelessness, with many shanty towns set up on overhead passes. So walking overhead passes should also be avoided.
Other than that, as far as popular tourist places go, it is safe to visit Miami, as long as you follow a few travel safety tips.
Safest Places in Miami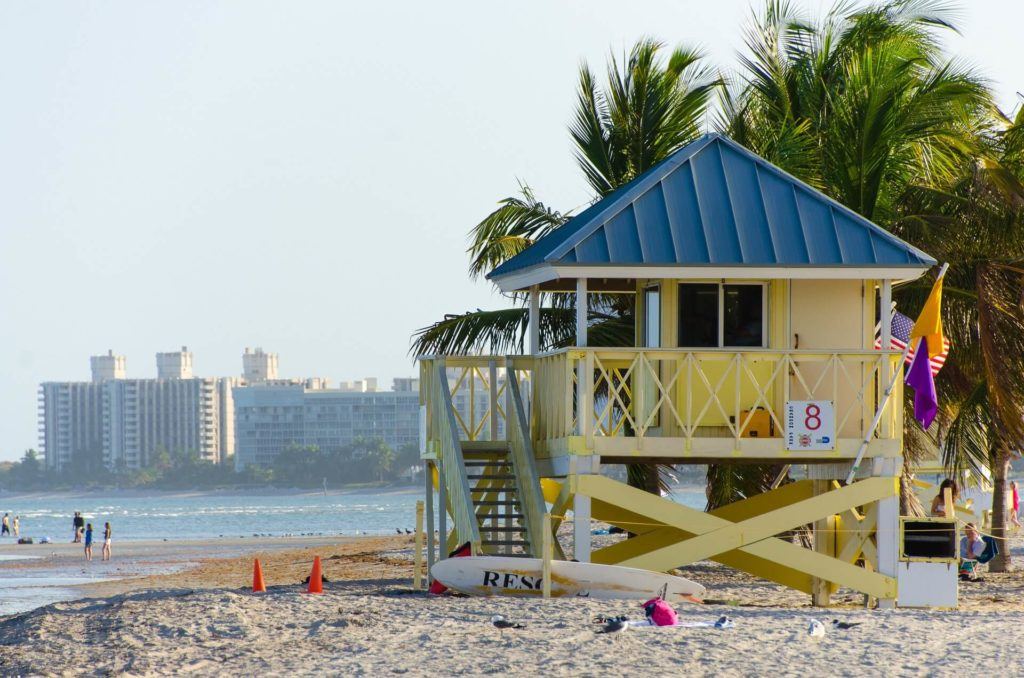 When choosing where to stay in Miami, you want somewhere safe and secure. Many travelers choose to stay in popular locales like Brickell or South Beach, and have exactly zero problems.
Coral Gables: A lush green suburb about 30 minutes south of Downtown/Brickell, Coral Gables is the perfect place to base yourself in Miami. It has more of a "town" feel to it, is incredibly secure, and is where you'll find some great Airbnb options.
Key Biscayne: This upscale island (which is connected via the stunning Rickenbacker Causeway) is where you'll find the safest beaches in Miami that are overflowing with palm trees.
Coconut Grove: The Northern part of Coconut Grove features plenty of great hotel and Airbnb options as well as a wide variety of restaurants, shops and bars.
Places to Avoid in Miami
The question "is Miami dangerous" doesn't have just one answer. For much of the city, travelers of all kinds will have no issues. But then there are dangerous neighborhoods that even locals would never go to.
Avoiding these places in Miami–at all cost, I might add–will instantly make your trip safer.
Liberty City: As the most dangerous part of Miami, Liberty City (also known as Model City) has been termed the most perilous zipcode in the 305. Gun violence is rampant, as are high levels of drug abuse, poverty and assault
Overtown: A direct neighbor to Miami's much-loved Wynwood district is the historical Overtown neighborhood… that you should avoid no matter what. The area is ridden with crime and as an anecdote, while trying to find our Uber after attending a concert in Wynwood, OVertwon locals threw glass bottles at my friends and I.
Allapattah: A run-down neighborhood located on the outskirts of Downtown, there's no reason for you to ever end up here. Gun violence is a fact of life and the area feels very seedy in general.
South Coconut Grove: My first week of college we quickly learned that there are two sides to "The Grove." The trendy portion filled with cafes, bars, and scenic views is great to visit, but know that Grand Ave quickly changes at McDonald Street and the metro is NOT a good way to reach the safe areas.
While not like the above, Little Havana and Little Haiti are both neighborhoods with known tourist areas. Enjoy those, but do not venture beyond as your safety will decrease significantly.
South Miami is another area with plenty of upscale and safe areas, but also neighborhoods where things get real shady, real quick–particularly by the South Miami Community Center.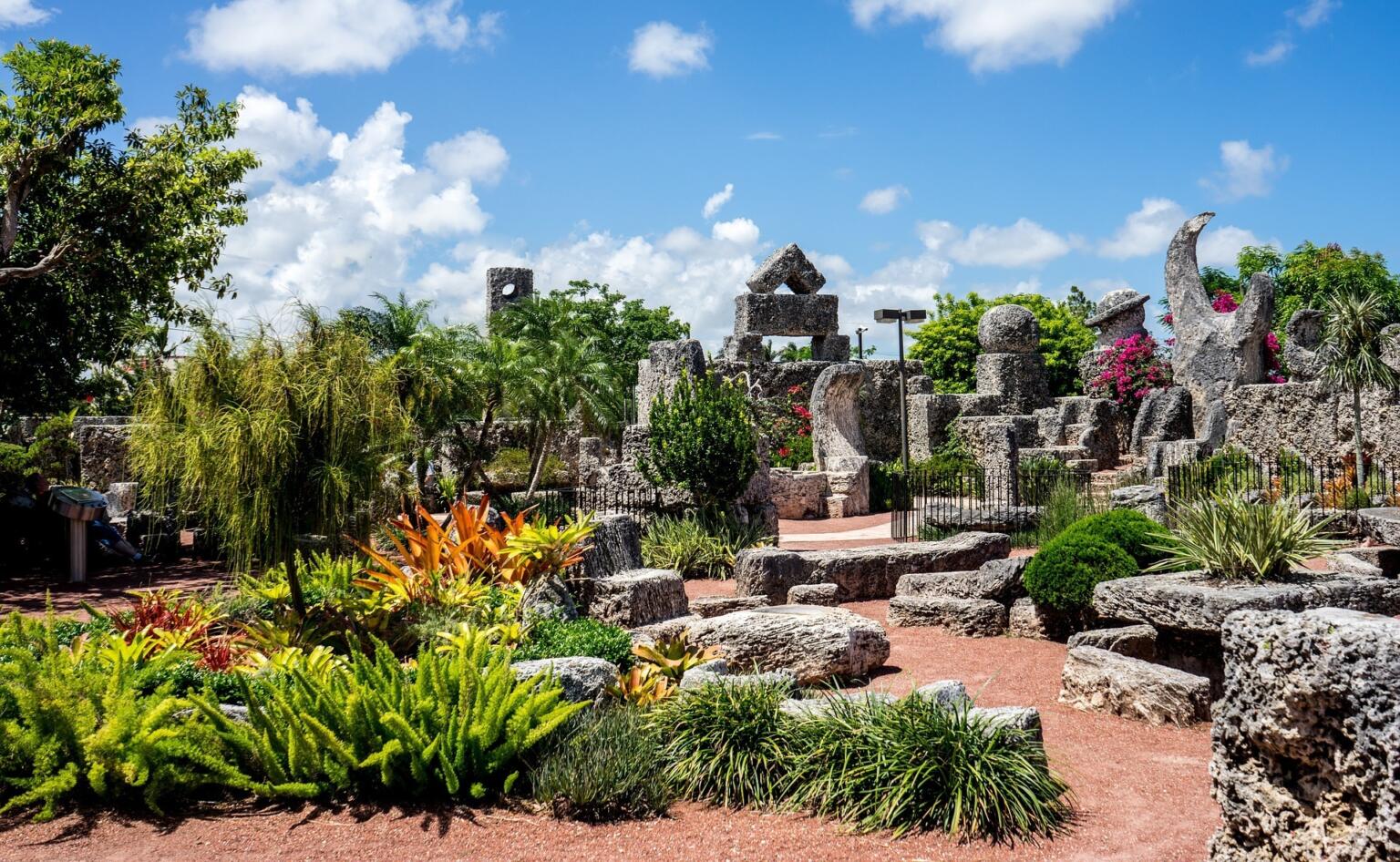 With a high crime rate, Miami might not seem like the safest destination in the US. But in general, as long as you stick to certain neighborhoods, you should be totally fine on a trip to this seaside city.
And when it comes to staying as safe as possible and traveling smart, we've gathered together our top tips for your Miami itinerary so you can have an awesome time and minimize risk.
Take a taxi instead of walking at night – especially since Miami isn't known for its walkability. Better safe than sorry.
Careful of your belongings in crowded areas – especially in crowded Downtown Miami streets. Pickpockets work in these areas.
Don't leave your stuff unattended on the beach – and generally keep an eye on it, even when you're with it.
Keep your luggage close at Miami Airport – which has a reputation for bags going missing. Keep valuables in your carry-on.
Know some Spanish – English is more widely spoken in Pakistan than Miami (true story from experience) so it really pays to know basic Spanish.
Avoid using overhead passes – there's a big homeless community and as we said, they've set up makeshift towns on the passes.
Try not to look like a vulnerable tourist – looking lost or like a tourist (SLR round neck, etc.) will make you MORE of a target. Fortunately, because it's a cosmopolitan city, anyone can look like they fit here unless they give off huge clues.
Possession of under 20g of weed is a 'decriminalized' – no criminal charge, but the law allows you to be fined. Any more, and it's a crime.
If you're arrested, be polite and do what they say – but you don't have to speak or answer any questions until you have a representative.
Heed purple flags on beaches – these mean dangerous pests like jellyfish, stingrays, and/or other venomous critters are in the water.
And the sun – use sunscreen, wear a hat, and stay in the shade when it's at full belt. Sunstroke is miserable and possible in Miami but completely preventable.
Watch the news during hurricane season – June—November. Hurricanes literally tear the city up. Try not to be in South Florida during one.
Get yourself a sim card – if your phone's not working, get one of these. They're good for maps, emergencies, and keeping in touch.
It might not seem like a safe city to visit because of its reputation, but like many places in the world, crime is localized. It's not just one big free-for-all of violence and gangs. These things happen in certain neighborhoods that a) you probably won't be visiting and b) you should avoid anyway.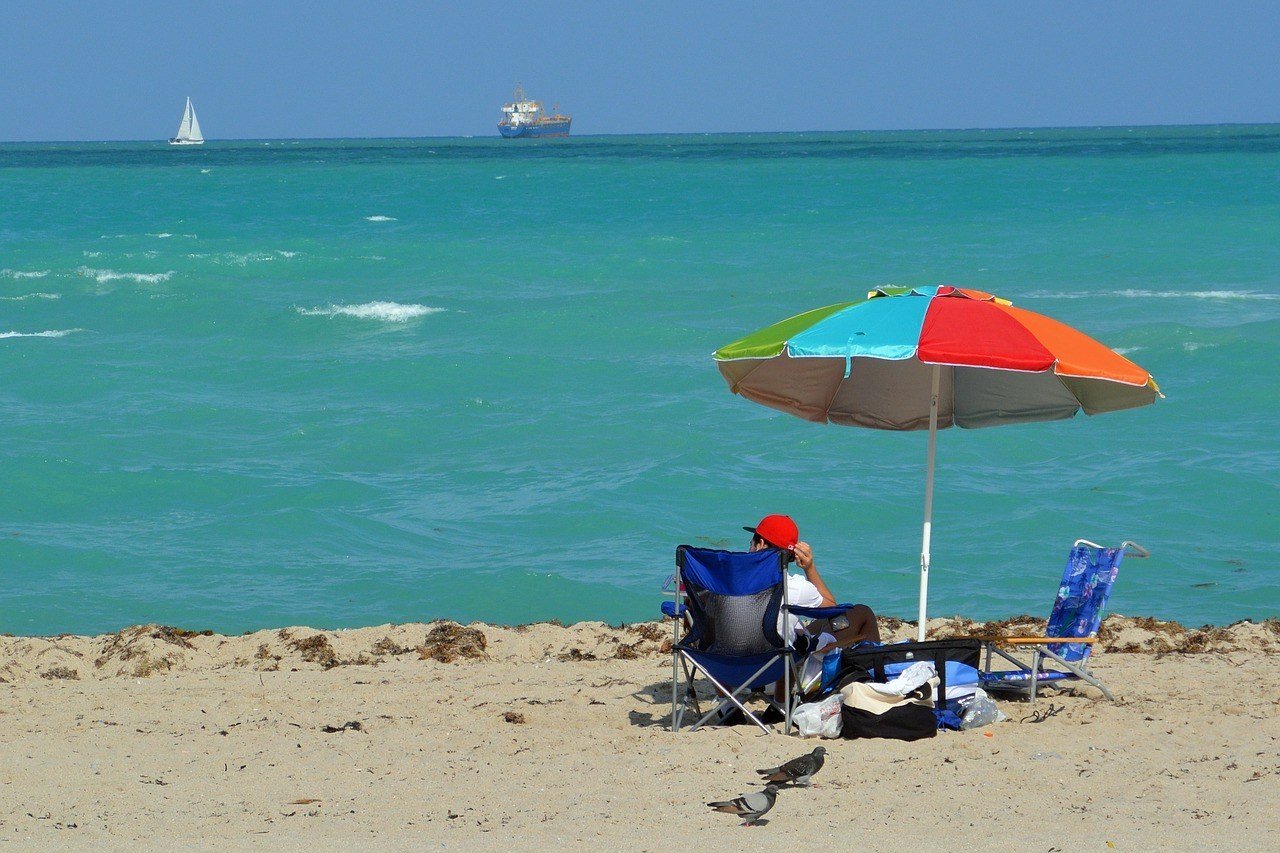 Yes. Miami IS safe to travel alone and – in fact – it's a pretty cool place to travel alone. You might be worried that it's lame to go to a place known for beach parties by yourself. You might be worried someone might steal your wallet. But let's put those concerns to rest.
From days chilling on the beach to mornings and afternoons spent browsing museums and art galleries, there are a ton of places to visit in Miami. And with super fun nightlife, too. But still: be smart. So here are some tips for staying safe as traveling solo in Miami.
It's probably NOT a good idea to walk around on the beach after dark. The beaches aren't necessarily unsafe at night, but you will be putting yourself at more risk being in places like this. It's better to pick busier places to wander at night in Miami.
Miami has great nightlife and all types of scenes. But careful not to get too wasted. It's never fun losing all your senses. Not only can you simply not find your way back home, but a lack of judgment can lead you into some stupid or dangerous situations.
Crime and pickpocketing are common. And if you're by yourself, you're more of a target. Wear a money belt and keep your dollars safe. The last thing you want is to be in a fun city like Miami and have no cash to fund your good time!
On that note, don't keep all your money in one place. Separate it into different stashes. If you lose wherever you're keeping ONE BIG stack of money, you'll lose everything. You should also probably consider getting an emergency credit card for those 'you never know when' situations.
Keep your friends and family back home informed of your travel plans. Don't go off the grid. Tell them what you're up to, and where you're going; this is always safer and better for you in the long run if something happens to you. No one knowing where you are is just not good.
Stay somewhere with good reviews. Whether it be a local hostel or an expensive hotel, know what you're getting into before you arrive with reviews!
For emergencies, you should put emergency numbers into your phonebook. Save them so they're high up too, so you don't have to scroll through everything to find them.
Is Miami Safe for Solo Female Travelers?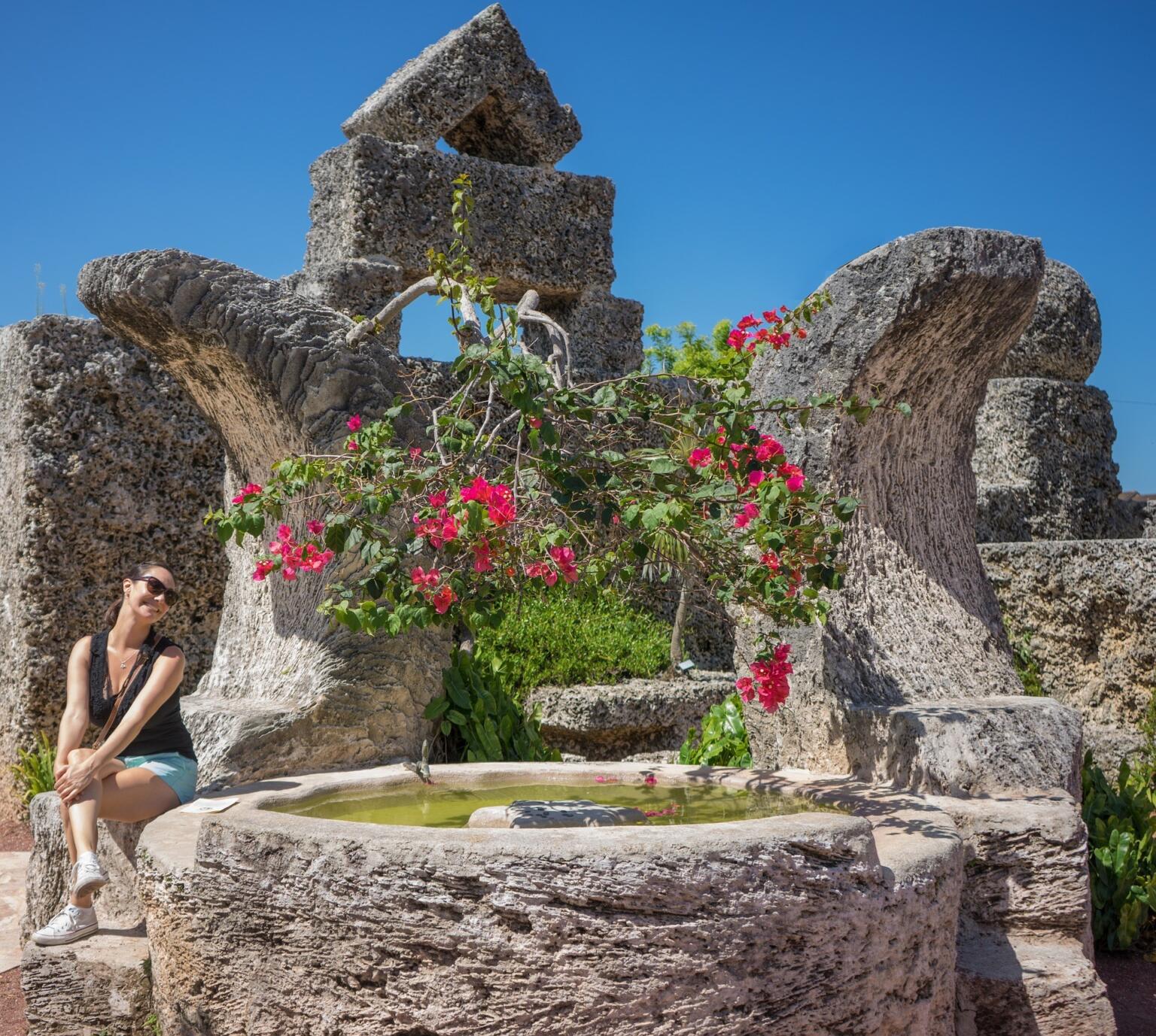 Miami is a pretty safe place for solo female travelers. It's a fun city – and it's fun for everybody. Cool beaches, nightlife, and vibrant Spanish-infused culture. The most you'll worry about (probably) is what to do with your stuff on the beach when you want to swim.
It's as safe for females as any other city in the US. As long as you do whatever you would do in any other city or town in the world to keep yourself self, you'll be fine. With that in mind, here are some tips for a stress-free time in Miami!
Drink responsibly! This means not surpassing your limit as much as it does keeping an eye on your drink, always. Drink spiking is not rare. And don't accept drinks from strangers, even if they seem nice.
Clothing choice in Miami almost doesn't matter. It's up to you. Shorts or whatever you feel like. But in the evening you MIGHT not get into some clubs if you don't dress up. So make the best of it and dress to the 9's in that outfit you'd feel like is overdoing it anywhere else.
Topless sunbathing in the US, in general, is against the law. But between 1st and 16th Street – apparently – you can. So go for it, if you want! Only there though. And be aware of the people around you and let someone know if you feel another beachgoer is giving you too much attention.
As a woman, you can be more of a target for theft. Purses, especially are a quick win for thieves. Make sure your bag isn't dangling off the back of a cafe or restaurant chair. It could easily get snatched so keep it close to you – on your lap will do just fine (because in Miami it's bad luck to put a purse on the floor). This applies to any traveler, of course; keep your bag close to you.
If somebody's hassling you, tell them to stop it or go away, or just ignore them. If someone is too much, remove yourself from the situation, find somebody and tell them about it. Bar staff, bouncers, shop owners – find help.
Don't linger out of politeness. If a situation is uncomfortable, leave it. No reason to make yourself uncomfortable just to save someone else's feelings.
On a similar note, if someone is asking questions that are too personal – if you're married, where you're staying – you DON'T NEED to tell people this. If lying is safer, please do it.
Make sure you look at reviews of where you're planning to stay. This will ensure that you find somewhere that suits you that's also SECURE. In particular, check reviews from other solo female travelers. If they say it's amazing, then it's probably going to be amazing for you too.
And if you want to meet people, join a tour or try out a group activity. Some hostels or guesthouses might do these, but otherwise – have a look online. There are LOADS of tour companies. But again, do your research, see which one is most your vibe, and go for it.
Is Miami Safe for Families?
Miami's not ALL about the partying; a lot of places are well equipped for families. In restaurants, you'll find children's menus, highchairs, baby changing facilities, even things like children's activity books to keep them occupied as you wait for your food.
You don't have to go far to find open spaces to frolic around in. For example, the Venetian Pool is a well-loved swimming pool that's super popular for families. Then there's Matheson Hammock Park which features a kid-friendly lagoon.
When it's too hot outside, head to Miami Children's Museum: a world of fun indoors.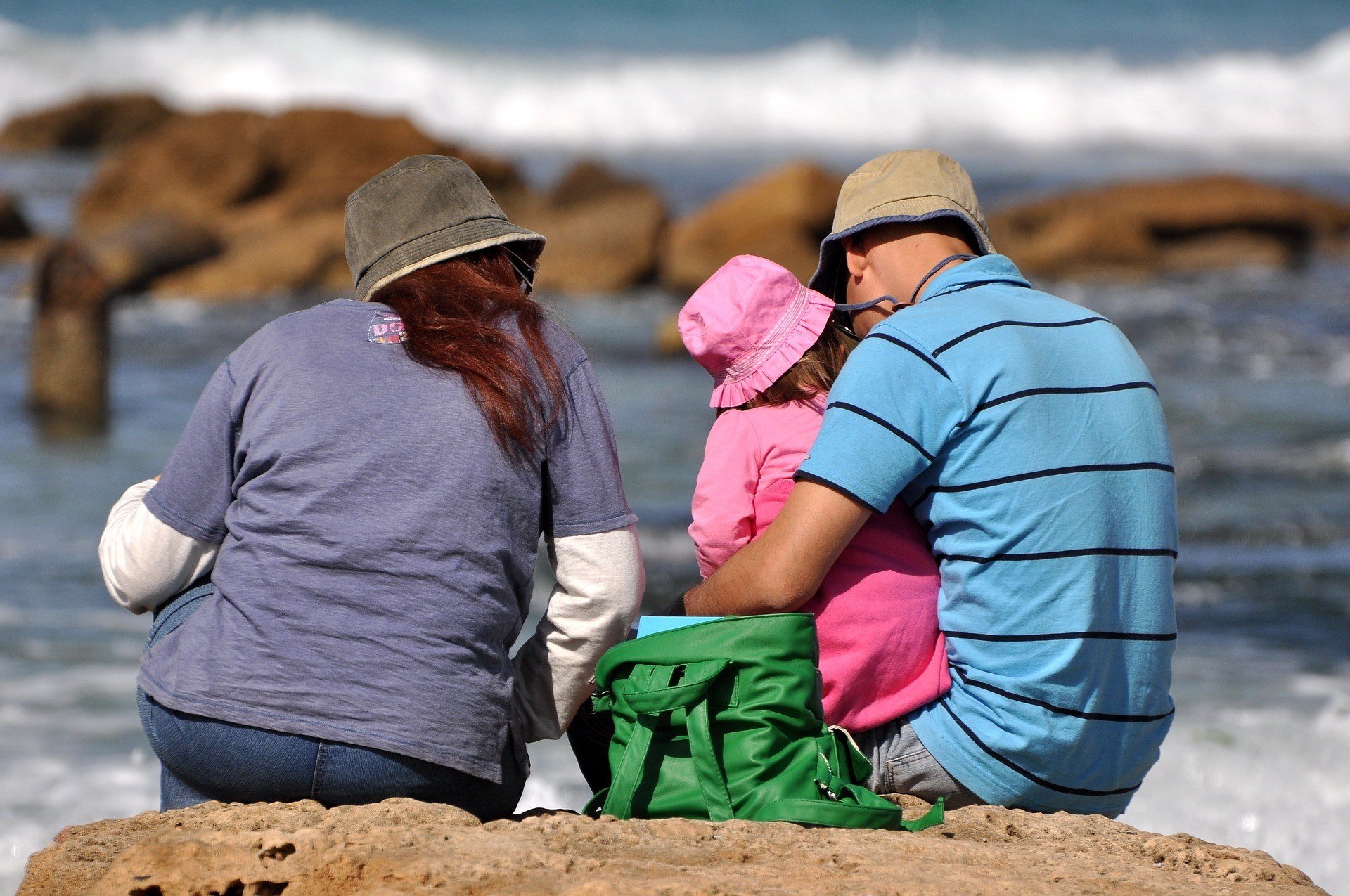 Hotels have child-friendly family bedrooms – even motels do as well. High-end hotels and resorts come complete with babysitting services and kid's clubs. Easy.
You MIGHT want to think about what time of year you go. It can get pretty hot in the summer. The winter months are much milder – but still warm – and you'll probably want to avoid the rainy season. The rain and humidity can damage your adventure plans.
The rainy season is also hurricane season, so please keep yourself updated on any tropical systems developing so you can adjust your plans to keep your family safe.
Make sure you protect against nature. Cover up against mosquitoes, make sure your children know about the purple flags and to follow the lifeguards' rules, and don't let them stay in the sun for too long.
Getting Around Miami Safely
Let me be honest–public transportation is atrocious in Miami. The city's Metrorail only goes North and South (which means no connections to the beach), and is old and packed most of the time. While it's safe to use during the day, I wouldn't recommend using it at night. Not that it's open that late–standard hours of operation are from 6AM- 12AM.
The rail is extended by a bus system, though expect to spend up to 2 extra hours getting to your destination…and NEVER try to take the bus to Miami Beach.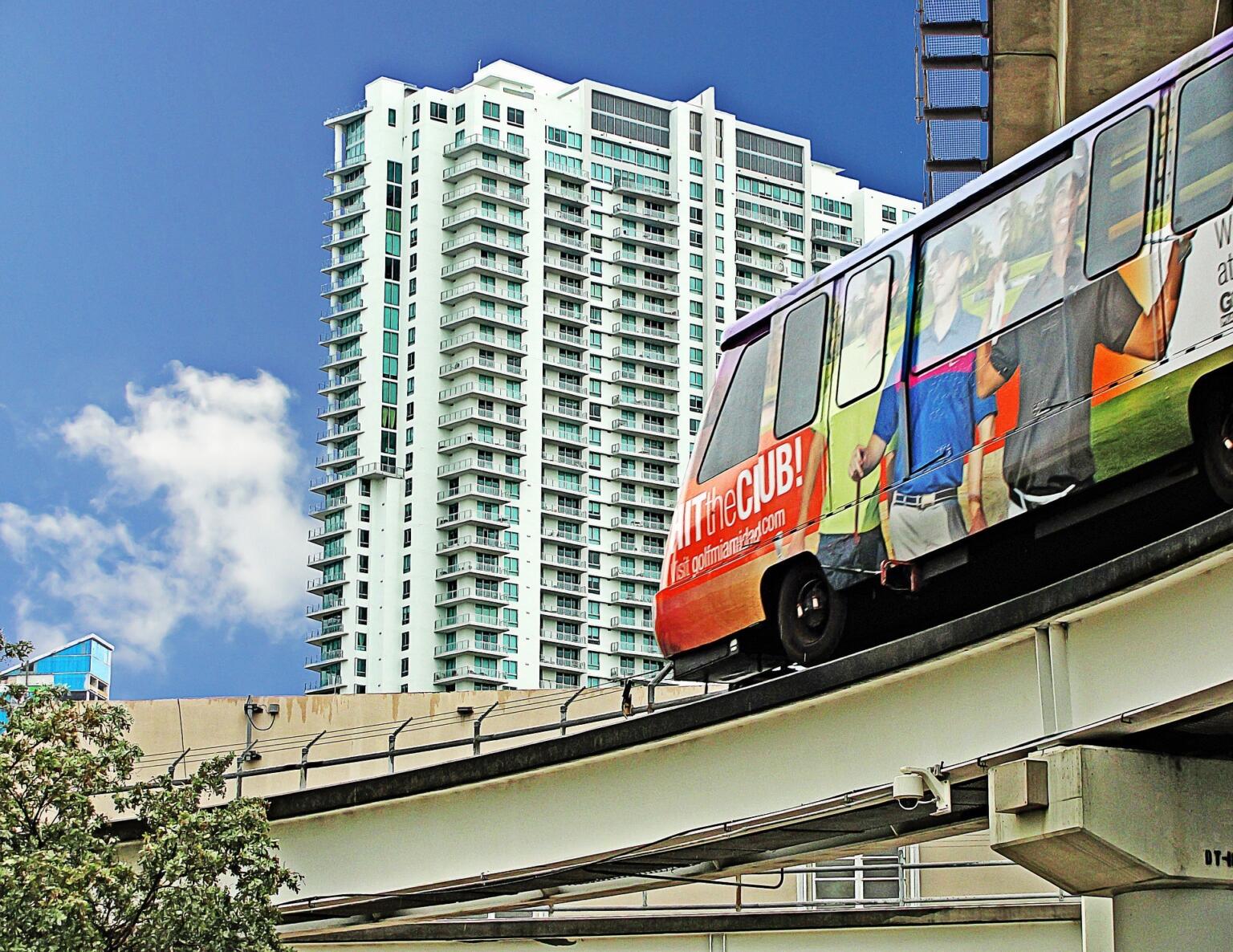 The MetroMover, which only operates around the Brickell area, is more convenient though this unfortunately tends to attract some shady characters. Even so, I've used the metro alone dozens of times and had no issues.
Cycling in Miami is quite popular, but not safe in most areas due to the insane traffic. You can enjoy the (semi-decent) cycle lane that goes over the Rickenbacker Causeway that leads to Key Biscayne (one of the best places to visit in Miami!) though.
Uber is the easiest way to get around Miami, though it is not cheap and most drivers I've encountered do not take safety seriously. Many do not speak English so do familiarize yourself with Google Translate.
Crime in Miami
Assault, rape, theft, and homicide are all frequently reported in the 305. Though certainly not anywhere near as dangerous as it was in the '80s, violent crime in Miami is still relatively high.
Miami Dade government statistics show more than 1200 crimes being reported in the first 15 days of 2023 alone. But for the most part, such incidents are occurring in areas that a tourist wouldn't be in anyways.
The most concerning thing you should worry about is petty crime–phone thieves work hard in bars and clubs all over the city.
Laws in Miami
Miami's laws are similar to what you'll find elsewhere in the US. While weed is not legal in Florida, it is decriminalized AND it's medically legal. You can definitely get away with smoking at a park or beach as long as you're far enough away from other people.
The drinking age is 21, and bouncers are very familiar with fake IDs. Do keep in mind that while other drugs are widely used, they are illegal. If you do plan to dabble in them, make sure you have a test kit to check for fentanyl.
Getting Insured BEFORE Visiting Miami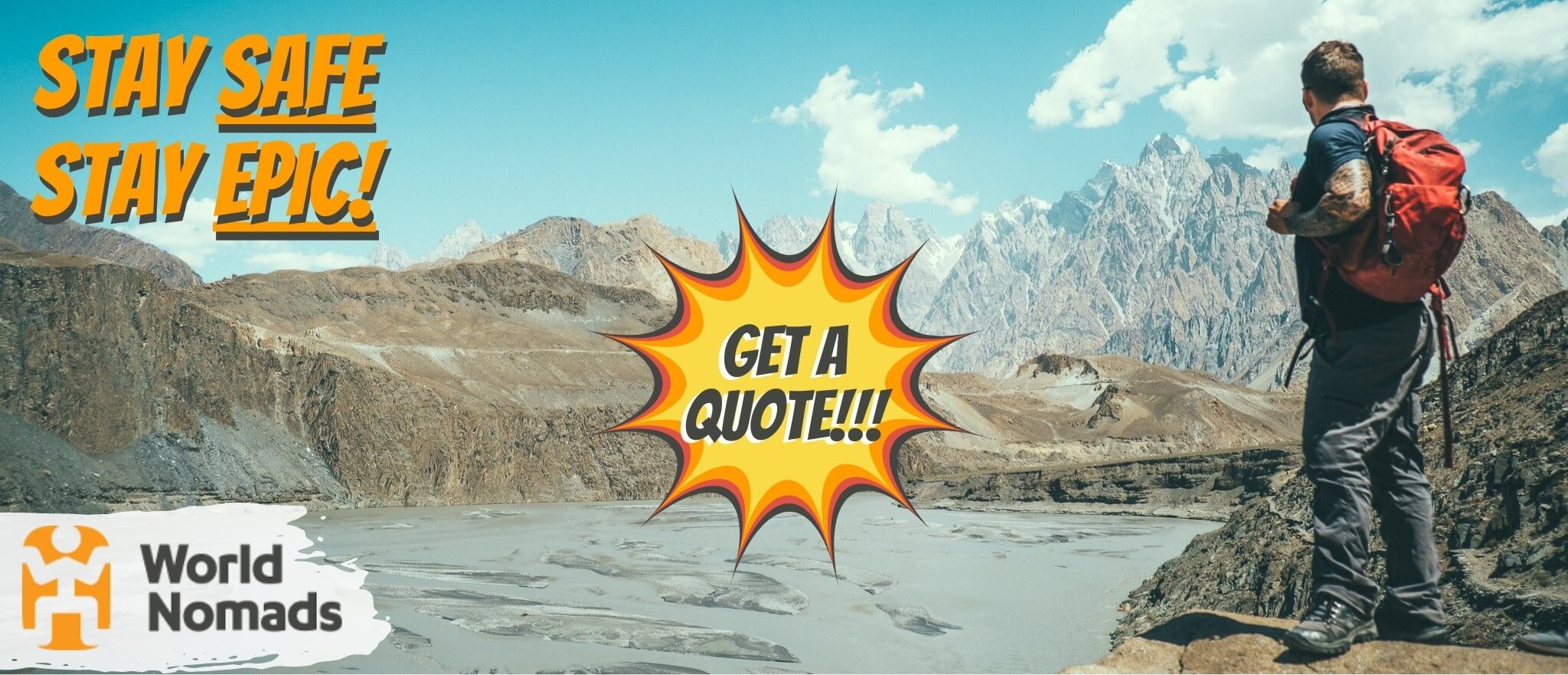 World Nomads' mission is to support and encourage travellers to explore their boundaries. They offer simple & flexible travel insurance, and safety advice to help you travel confidently.
They've been doing it since 2002 – protecting, connecting, and inspiring independent travellers just like you.
Get a quote below or read our in-depth review!
World Nomads provides travel insurance for travelers in over 100 countries. As an affiliate, we receive a fee when you get a quote from World Nomads using this link. We do not represent World Nomads. This is information only and not a recommendation to buy travel insurance.
FAQ about Staying Safe in Miami
Here are some quick answers to common questions about safety in Miami.
So–Is Miami Safe?
Gang violence is not a good thing. But in Miami, it distorts the crime figures somewhat. What gangs do IS crime. But that crime – more often than not – doesn't directly affect the safety of the everyday person. Tourists are very unlikely to become involved in it.
In the areas where gangs are most prevalent, it's simple: just avoid those areas. And then there are those affected by gangs, people committing crimes like pickpocketing and robbery to buy drugs, who like to operate either in busy touristed areas (in which case, don't look unsuspecting) or in deserted areas mainly at night… So it's easy, again: don't walk around quiet places at night.
Miami is a super fun city. The nightlife here is off the wall and the daylife is pretty exciting too. Spring Break can get a little much here, so if you don't want to party THAT much, just avoid Miami during this time.
Doing everything that you already do to ensure your safety and security in your own country STILL APPLIES in Miami. It's not all paradise, but it's also not a death trap!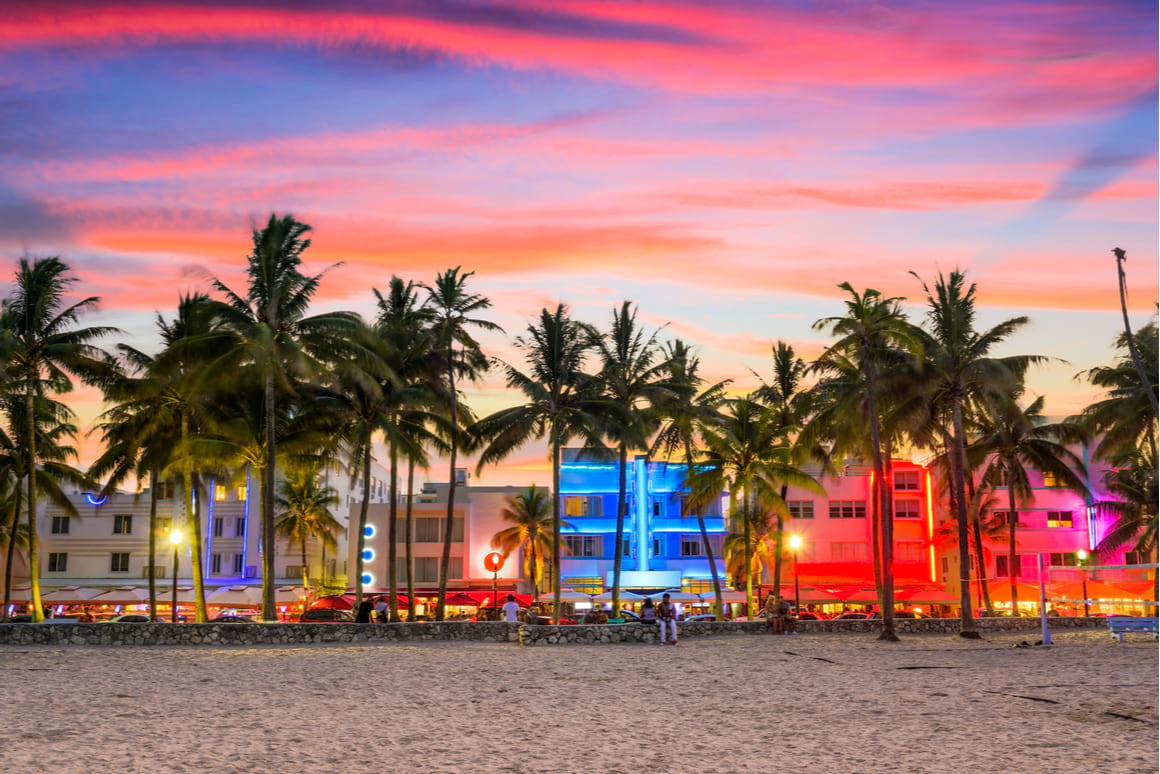 Updated January 2023 by Samantha Shea
Disclaimer: Safety conditions change all over the world on a daily basis. We do our best to advise but this info may already be out of date. Do your own research. Enjoy your travels!
---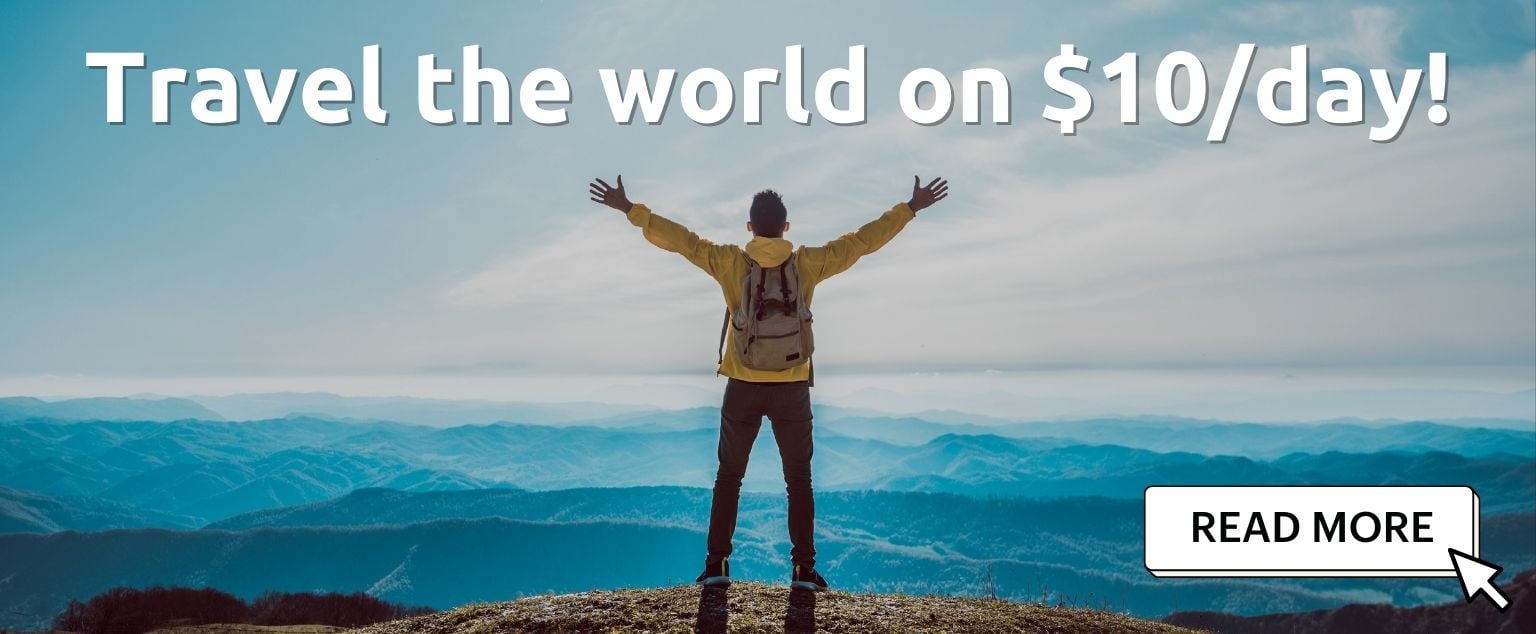 And for transparency's sake, please know that some of the links in our content are affiliate links. That means that if you book your accommodation, buy your gear, or sort your insurance through our link, we earn a small commission (at no extra cost to you). That said, we only link to the gear we trust and never recommend services we don't believe are up to scratch. Again, thank you!