Known for its pastel art deco architecture as well as its skyscrapers (it boasts the third tallest skyline in the US), Miami is obviously also known for its beaches and beach lifestyle. Combine with Latin, particularly Cuban culture, and it makes for one heck of a city.
But it's not all one big party. Definitely not. It's got one of the highest rates of violence in the US; gangs, drugs and the crime associated with all three is rife. Spring Break is also ROWDY.
And that quite understandably has you thinking, "Is Miami safe?" Good question. And we aim to answer it with our insider's guide to keeping safe in Miami, filled with all the information and pro tips you could need for staying secure AND having an awesome trip.
So we're going to be going through a TON of different issues facing Miami. We'll be looking at basically everything: if it's safe to drive in Miami, whether you can safely visit with your family, and loads more.
How Safe is Miami? (Our take)
Miami is the 7th largest city in the US. It's famous for so many things: notably for being a Spring Break destination… and for its beaches! For these reasons, visitors to the US flock here in their droves.
The thing is though…
It's NOT all that safe.
Miami has a big problem with drugs, gangs, and crime.
While we can't classify it as "safe" in general, it's a fairly safe city for travelers. Of course, there are some areas you should definitely avoid, but these are areas most locals wouldn't visit either.
There are also natural dangers to be aware of. Hurricanes and strong sunshine are two opposite but dangerous forces to keep in mind.
There is no such thing as a perfect safety guide, and this article is no different. The question of "Is Miami Safe?" will ALWAYS have a different answer depending on the parties involved. But this article is written for savvy travellers from the perspective of savvy travellers.
The information present in this safety guide was accurate at the time of writing, however, the world is a changeable place, now more than ever. Between the pandemic, ever-worsening cultural division, and a click-hungry media, it can be hard to maintain what is truth and what is sensationalism.
Here, you will find safety knowledge and advice for travelling Miami. It won't be down to the wire cutting edge info on the most current events, but it is layered in the expertise of veteran travellers. If you use our guide, do your own research, and practise common sense, you will have a safe trip to Miami.
If you see any outdated information in this guide, we would really appreciate it if you could reach out in the comments below. We strive to provide the most relevant travel information on the web and always appreciate input from our readers (nicely, please!). Otherwise, thanks for your ear and stay safe!
It's a wild world out there. But it's pretty damn special too. 🙂
Is Miami Safe to Visit? (The facts.)
Yes. Miami IS safe to visit.
A lot of the bad stuff that happens isn't in the places you'd go anyway. Crime is localized to certain neighborhoods. But the whole metropolitan area of Miami has some of the worst crime rates in the US.
In 2016, a study by 24/7 Wall Street rated Miami "the worst city in the US to live in". The study was based on crime and poverty, amongst other things. That's pretty bad.
But that hasn't slowed down tourism to Miami!
The Port of Miami is the world's busiest cruise ship port. And tourism is one of the city's biggest industries.
In 2016 Miami got the second-highest number of foreign tourists to ANY American city. In 2017 it got 15.9 million tourists, adding $2.61 billion to the economy.
That's a TON of money. It definitely incentivizes the local government to keep tourists safe.
Bottom line, Miami is safe to visit. Absolutely. Literally millions of people think so too.
Is it Safe to Visit Miami Right Now?
Yes, it's safe to visit Miami right now.
You probably learned from movies and series that Miami is synonymous with drugs. It isn't as bad as it's made out to be. That's fiction for you.
There are still issues in the day-to-day life of Miami. Gun crime is a BIG part of it. But unlike the TV depiction, this violence isn't always gang-related.
Just to show how rampant gun control problems are in the area, in the 12 months following the above attack, 1,200 people were killed as a direct result of gun crime.
Violent crime in Miami is one of the HIGHEST in the US.
So there are many neighborhoods, even today, that you shouldn't be walking around. Especially not at night. Overtown and Liberty City both have the highest violent crime rate in Miami and should be avoided at all times. 
There's also an issue with homelessness, with many shanty towns set up on overhead passes. So walking overhead passes should also be avoided.
Spring Break centered around Miami Beach has seen local police pushed to the limit and unable to do their jobs properly. In Spring 2019, a big crackdown on "out of control" drunk students was enforced. Fights, rowdy behavior… All (unfortunately) normal Spring Break stuff.
Other than that, right now it's safe to visit Miami, as long as you follow a few tips to increase your travel security.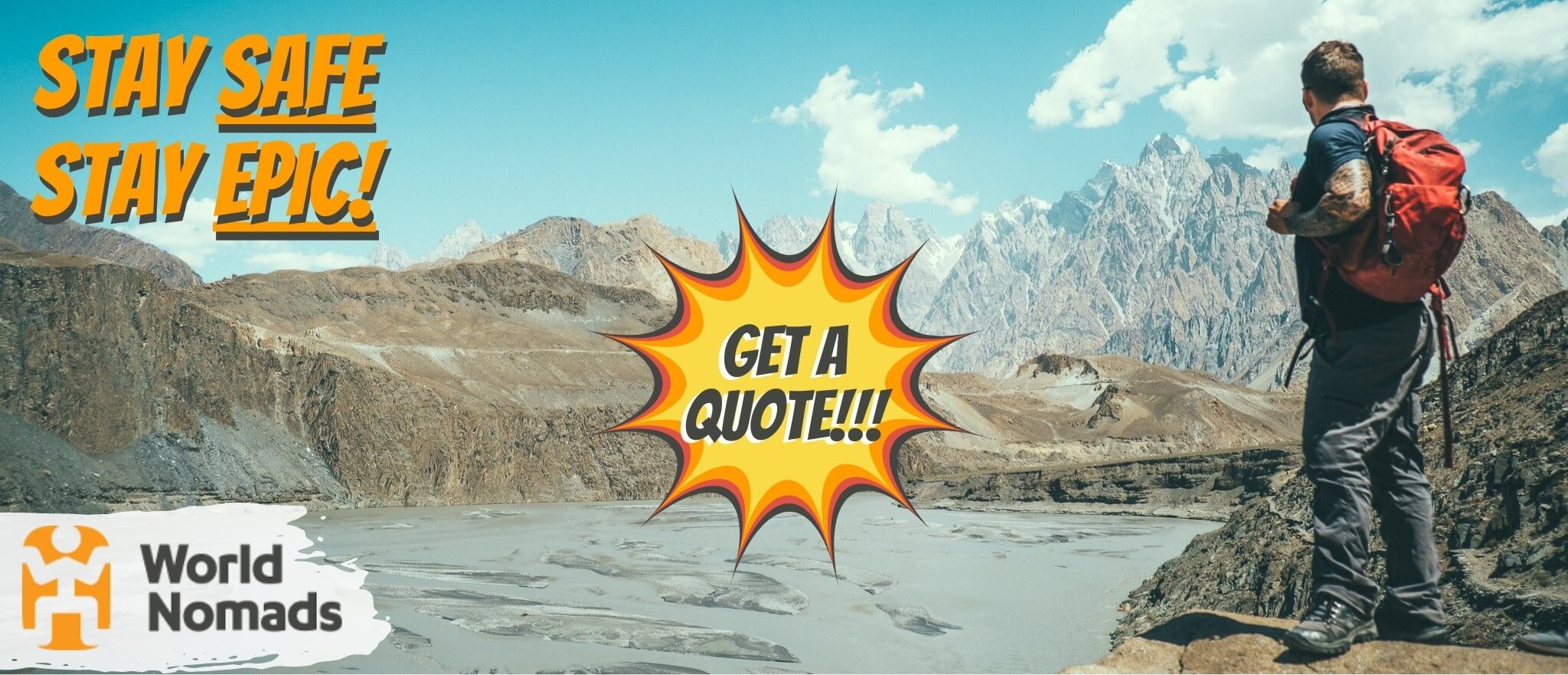 It's good to get lost sometimes, but it's also good not to get too lost. There are people that want you home in one piece.
There's one travel insurance provider The Broke Backpacker trusts for all his wildest shenanigans… World Nomads!
Click the button below to get a quote on your insurance or read our in-depth review of World Nomads' coverage. And then… let the shenanigans begin. 😉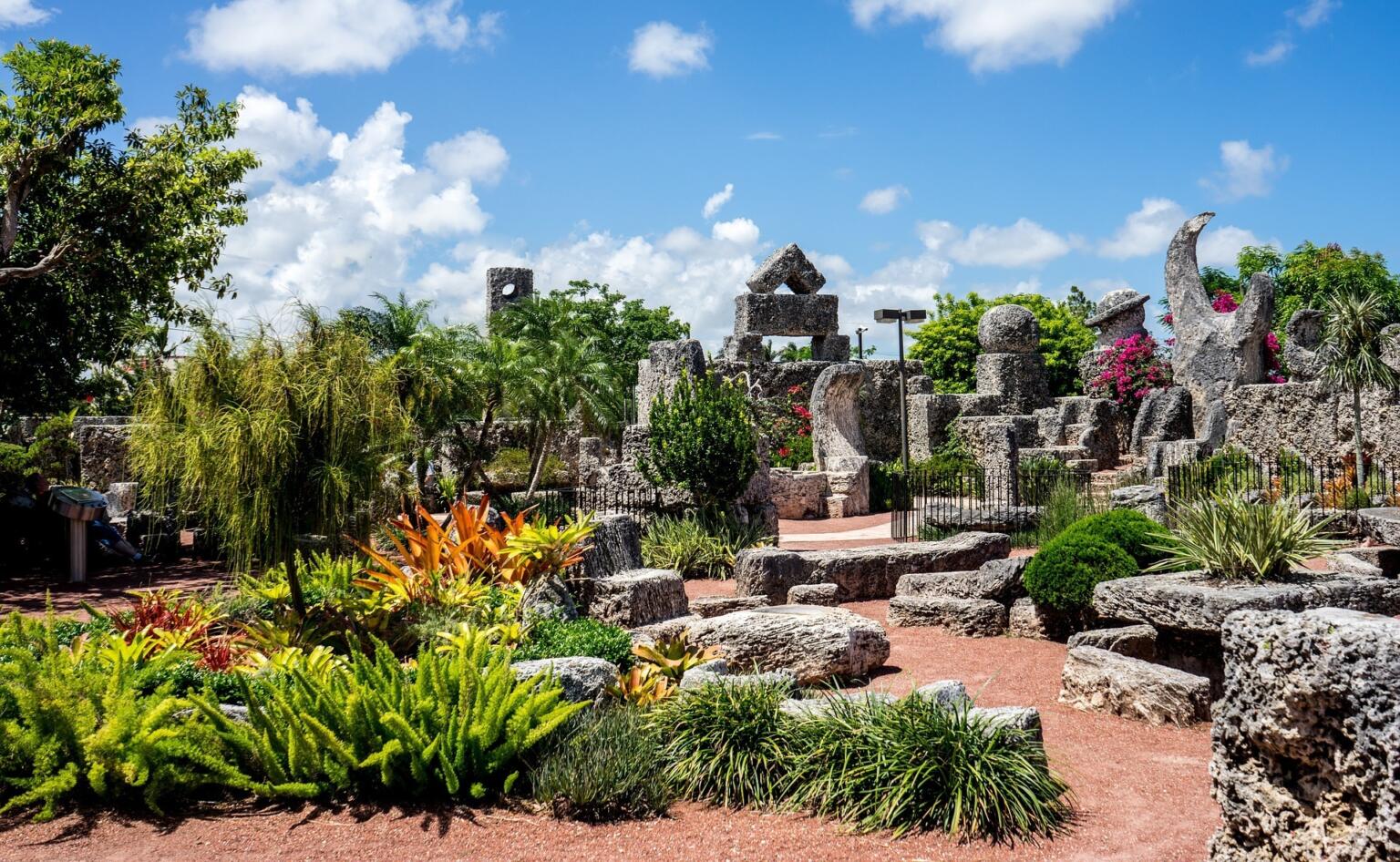 With a VERY high crime rate, Miami might not seem like the safest destination in the US. But in general, as long as you stick to certain neighborhoods, you should be totally fine on a trip to this seaside city. And when it comes to staying as safe as possible and traveling smart, we've gathered together our top tips for traveling to Miami so you can have an awesome time and minimize risk.
Here are some places to avoid – Liberty City, Little Haiti, parts of Miami Riverfront, Overtown, South Beach (between 8th and 11th Streets as petty crime is rife)
Take a taxi instead of walking at night – especially since Miami isn't known for its walkability. Better safe than sorry.
Careful of your belongings in crowded areas – especially in crowded Downtown streets. Pickpockets work in these areas.
Don't leave your stuff unattended on the beach – and generally keep an eye on it, even when you're with it. Stuff sometimes disappears.
Keep your luggage close at Miami Airport – has a reputation for bags going missing. Keep valuables in your carry-on.
Avoid using overhead passes – there's a big homeless community and as we said, they've set up makeshift towns on the passes.
Understand Miami – it's a melting pot of cultures. Cubans, Haitians, Puerto Ricans, Mexicans. There's a lot of different languages being spoken. But do join in if you know Spanish!
Try not to look like a vulnerable tourist – looking lost or like a tourist (SLR round neck, etc.) will make you MORE of a target. Fortunately, because it's a cosmopolitan city, anyone can look like they fit here unless they give off huge clues.
Possession of under 20g of weed is a 'misdemeanor' – no criminal charge, but the law allows you to be jailed or fined. Any more, and it's a crime.
If you're arrested, be polite and do what they say – but you don't have to speak or answer any questions until you have a representative.
Heed purple flags on beaches – these mean dangerous pests like jellyfish, stingrays, and/or other venomous critters are in the water.
And the sun – use sunscreen, wear a hat, stay in the shade when it's at full belt. Sunstroke is miserable and possible in Miami but completely preventable.
Watch the news during hurricane season – June—November. Hurricanes literally tear the city up. Try not to be in South Florida during one. If you get stuck there, call the Hurricane Hotline ahead of time for advice on what to do and what areas the storm will hit.
Get yourself a sim card – if your phone's not working, get one of these. They're good for maps, emergencies, keeping in touch.
Those were our travel tips for staying safe in Miami. It might not seem like a safe city to visit because of its reputation, but like many places in the world, crime is localized. It's not just one big free-for-all of violence and gangs. These things happen in certain neighborhoods that a) you probably won't be visiting and b) you should avoid anyway. So follow our tips, trust your gut, and stay safe as you explore this iconic city.
Insider Safety Tips from the Broke Backpacker Team
Travel SAFE and Make a Difference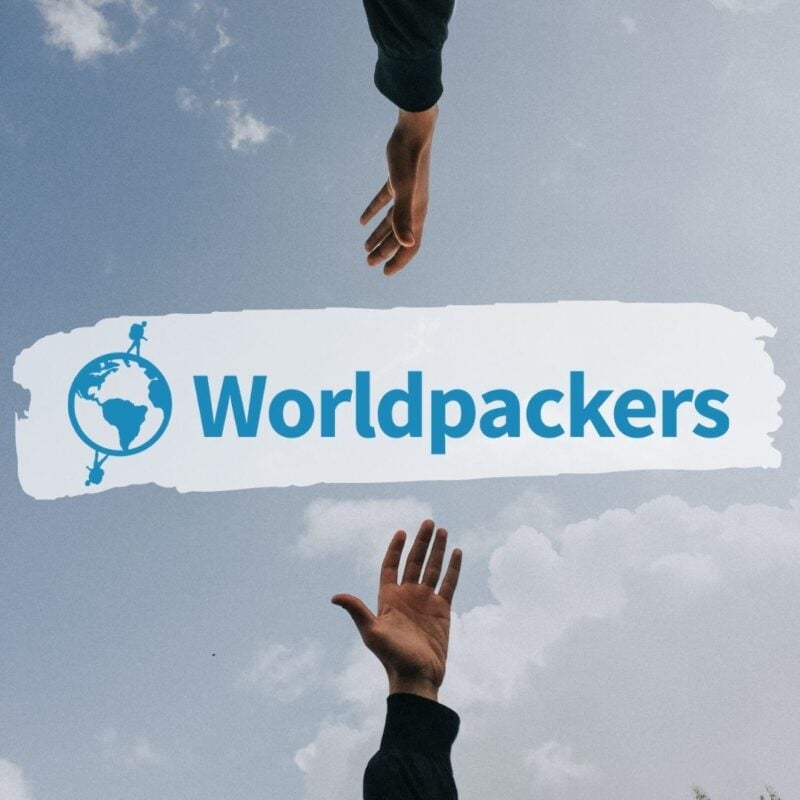 Worldpackers connects travellers with hostels, schools, NGO's and many more for work exchange opportunities. Chat with your host before you arrive to have a soft landing and then experience your destination differently! Local connections make your trip a lot safer – and open up a whole new culture experience.
Worldpackers trips are insured! They'll help you find a new host and cover up to 7 nights in a hostel so you're not left on your own if a host falls through.
Use the discount code BROKEBACKPACKER for a $10 discount. Plus, get 3 free months on your membership during their summer promo!
TRAVEL BETTER NOW
Keeping your money safe in Miami
If you go anywhere in the world, the problem that's always going to crop up time and time again is having your money stolen. That's just how it is. Wherever there are tourists, there are petty thieves too. Annoying, but true.
And in Miami, it may be relatively unlikely, but it could still happen. And having LESS money is going to put a premature end to your trip, which is frustrating. So stop would-be pickpockets in their tracks and use a travel money belt!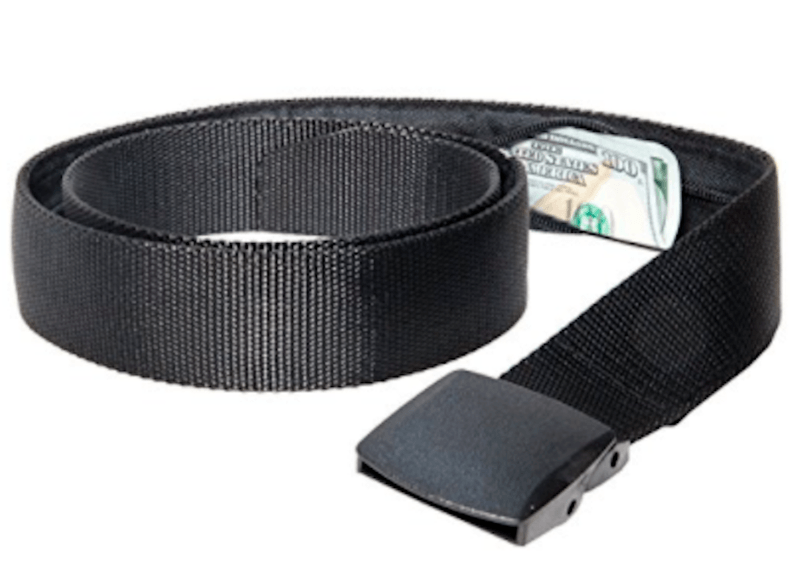 And you're going to The Pacsafe Money Belt is our best bet. It's affordable, it looks and acts like a belt, and it's sturdy – what more could you ask for out of a money belt!
We love it. That's because it looks just like a belt not some military contraption like some money belts. It's also rugged and affordable!
So when you want to keep your money safe in Miami – or anywhere in the world, let's face it – the best thing to do would be to simply wear a money belt. It's honestly a no-brainer. Think about it: the best way to stop a pickpocket in their tracks is to have nothing in your pockets, and have your cash stashed in a money belt instead. You'll always have that stash to fall back on if something goes wrong.
If you need a little more room for your passport and other travel valuables, have a look at a full-size money belt that tucks under your clothes instead.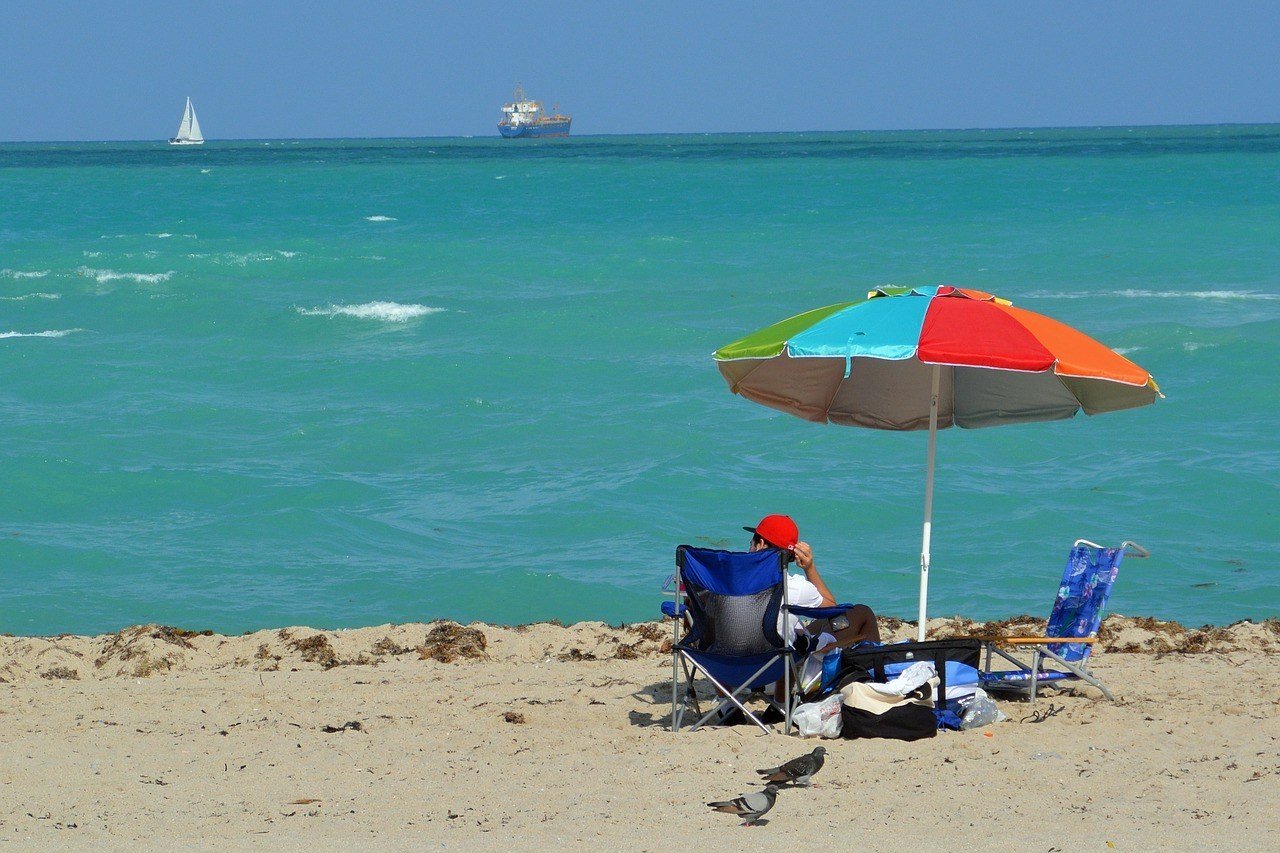 Yes. Miami IS safe to travel alone and – in fact – it's a pretty cool place to travel alone. You might be worried that it's lame to go to a place known for beach parties by yourself. You might be worried someone might steal your wallet. But let's put those concerns to rest.
From days chilling on the beach to mornings and afternoons spent browsing museums and art galleries, there's a ton of places to visit in Miami. And with super fun nightlife, too. But still: be smart. So here are some tips for staying safe as traveling solo in Miami.
It's probably NOT a good idea to walk around on the beach after dark. The beaches aren't necessarily unsafe at night, but you will be putting yourself at more risk being in places like this. It's better to pick busier places to wander at night in Miami.
Miami has great nightlife and all types of scenes. But careful not to get too wasted. It's never fun losing all your senses. Not only can you simply not find your way back home, but a lack of judgment can lead you into some stupid or dangerous situations.
Crime and pickpocketing are common. And if you're by yourself, you're more of a target. Wear a money belt and keep your dollars safe. The last thing you want is to be in a fun city like Miami and have no cash to fund your good time!
On that note, don't keep all your money in one place. Separate it into different stashes. If you lose wherever you're keeping ONE BIG stack of money, you'll lose everything. You should also probably consider getting an emergency credit card for those 'you never know when' situations.
Keep your friends and family back home informed of your travel plans. Don't go off the grid. Tell them what you're up to, where you're going; this is always safer and better for you in the long run if something happens to you. No one knowing where you are is just not good.
Stay somewhere with good reviews. We've put together a guide on our favorite hostels in Miami. This is the best way to find a sociable place to stay where you can meet other solo travelers and backpackers doing their thing in the city. It's a good way to beat the solo travel blues and maybe even make a few new mates for evening drinks!
Ask people you might meet or the staff at your hotel for local advice on where to eat and drink. Tourist traps are expensive in Miami, and we imagine you'll want to avoid them. Besides, the local joints are the ones that have all the delicious Latin American food!
For emergencies, you should put emergency numbers into your phonebook. Save them so they're high up too, so you don't have to scroll through everything to find them.
Like everywhere in the world, solo traveling comes with its pros and cons. On one hand, it's an amazing way to do things for yourself, grow as a person… All the stuff we fell in love with it for. But on the other hand, it's pretty easy to get jaded, bored, and lonely while backpacking solo. Luckily, Miami is a fun city. Find yourself some social accommodation, meet cool people, be sensible, and have an awesome time!
Travel with peace of mind. Travel WITH a security belt.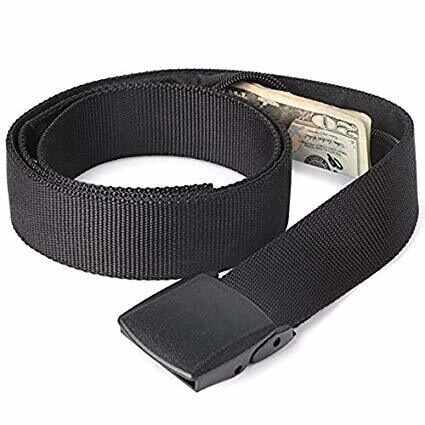 Get your cash stashed with this awesome Pacsafe money belt. It will keep your valuables safe no matter where you go.
It looks exactly like a normal belt except for a SECRET interior pocket perfectly designed to hide a wad of cash or a passport copy. Never get caught with your pants down again! (Unless you want to.)
Hide Yo' Money!
Is Miami safe for solo female travellers?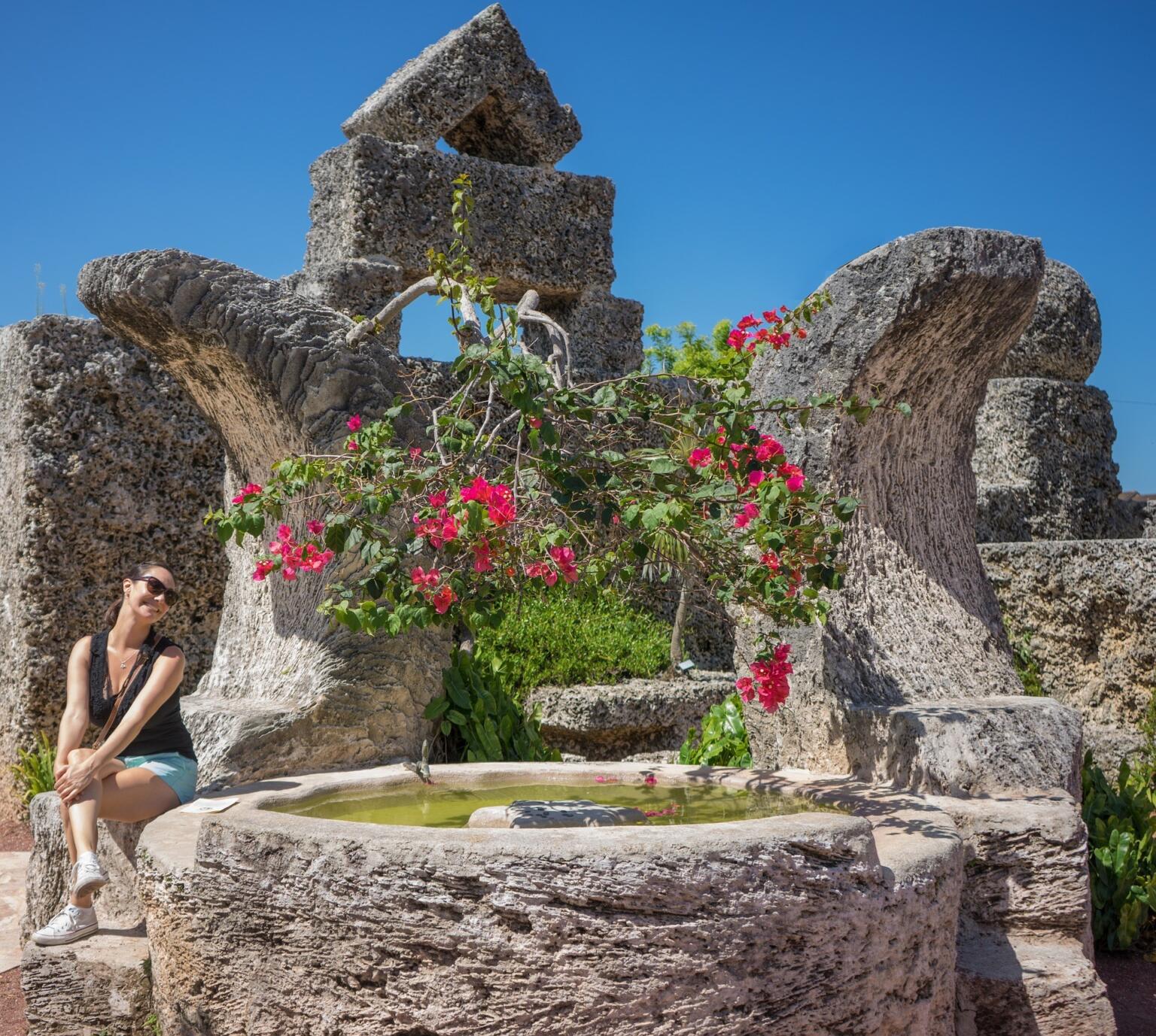 Miami is a pretty safe place for solo female travelers. It's a fun city – and it's fun for everybody. Cool beaches, nightlife, and vibrant Spanish-infused culture. The most you'll worry about (probably) is what to do with your stuff on the beach when you want to swim.
It's as safe for females as any other city in the US. As long as you do whatever you would do in any other city or town in the world to keep yourself self, you'll be fine. With that in mind, here are some tips for a stress-free time in Miami!
Drink responsibly! This means not surpassing your limit as much as it does keeping an eye on your drink, always. Drinking spiking is not rare. And don't accept drinks from strangers, even if they seem nice.
Clothing choice in Miami almost doesn't matter. It's up to you. Shorts or whatever you feel like. But in the evening you MIGHT not get into some clubs if you don't dress up. So make the best of it and dress to the 9's in that outfit you'd feel like is overdoing it anywhere else.
Topless sunbathing in the US, in general, is against the law. But between 1st and 16th Street – apparently – you can. So go for it, if you want! Only there though. And be aware of the people around you and let someone know if you feel another beachgoer is giving you too much attention.
As a woman, you can be more of a target for theft. Purses, especially are a quick win for thieves. Make sure your bag isn't dangling off the back of a cafe or restaurant chair. It could easily get snatched so keep it close to you – on your lap will do just fine (because in Miami it's bad luck to put a purse on the floor). This applies to any traveler, of course; keep your bag close to you.
If somebody's hassling you, tell them to stop it or go away, or just ignore them. If someone is too much, remove yourself from the situation, find somebody and tell them about it. Bar staff, bouncers, shop owners – find help.
Don't linger out of politeness. If a situation is uncomfortable, leave it. No reason to make yourself uncomfortable just to save someone else's feelings.
On a similar note, if someone is asking questions that are too personal – if you're married, where you're staying – you DON'T NEED to tell people this. If lying is safer, please do it.
Make sure you look at reviews of where you're planning to stay. This will ensure that you find somewhere that suits you that's also SECURE. In particular, check reviews from other solo female travelers. If they say it's amazing, then it's probably going to be amazing for you too.
And if you want to meet people, join a tour or try out a group activity. Some hostels or guesthouses might do these, but otherwise – have a look online. There are LOADS of tour companies. But again, do your research, see which one is most your vibe, and go for it.
There it is. Those are our tips for solo female travelers in Miami. And for the most part, you're not going to run into any trouble in Miami. But more than that, you're likely to have an awesome time in this city. Not only is the nightlife pretty fun, but the daylife isn't half bad either!
And by choosing yourself a social place to stay, you're going to keep that fun and sociable side of Miami going even in your downtime. You'll be able to meet other cool people, other female backpackers, and maybe even find some new mates to explore with.
But like ANYWHERE in the world, it still pays to travel smart. Do whatever you do in your own city, or in any other major city in the world that helps you stay safe and secure. Use your common sense, keep out of sketchy situations and there'll be nothing to worry about!
DON'T DIE OUT THERE! …Please 🙂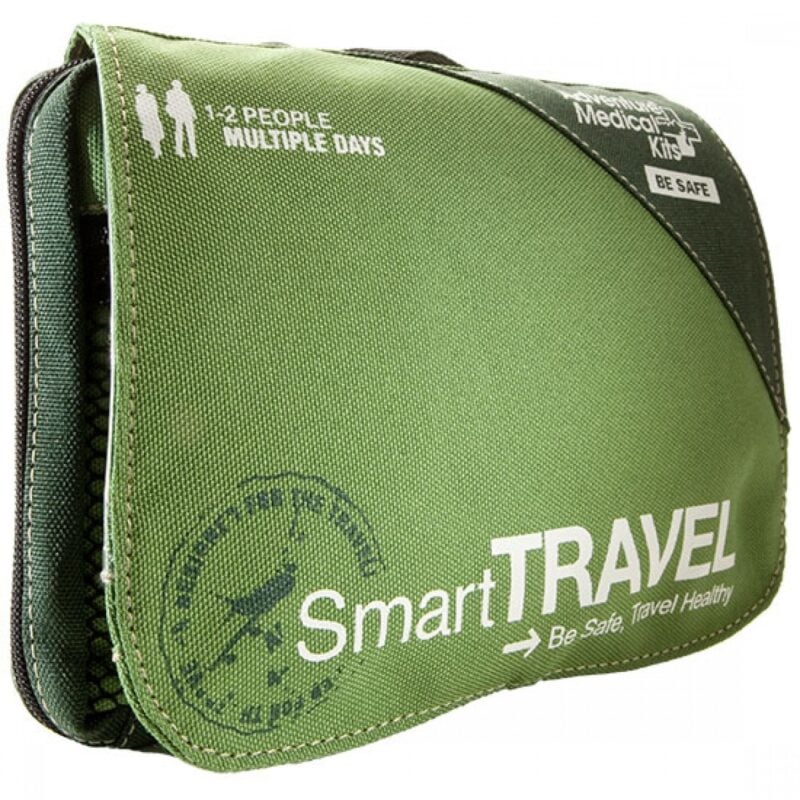 Things go wrong on the road ALL THE TIME. Be prepared for what life throws at you.
Buy an AMK Travel Medical Kit before you head out on your next adventure – don't be daft!
Buy on REI
Is Miami safe to travel for families?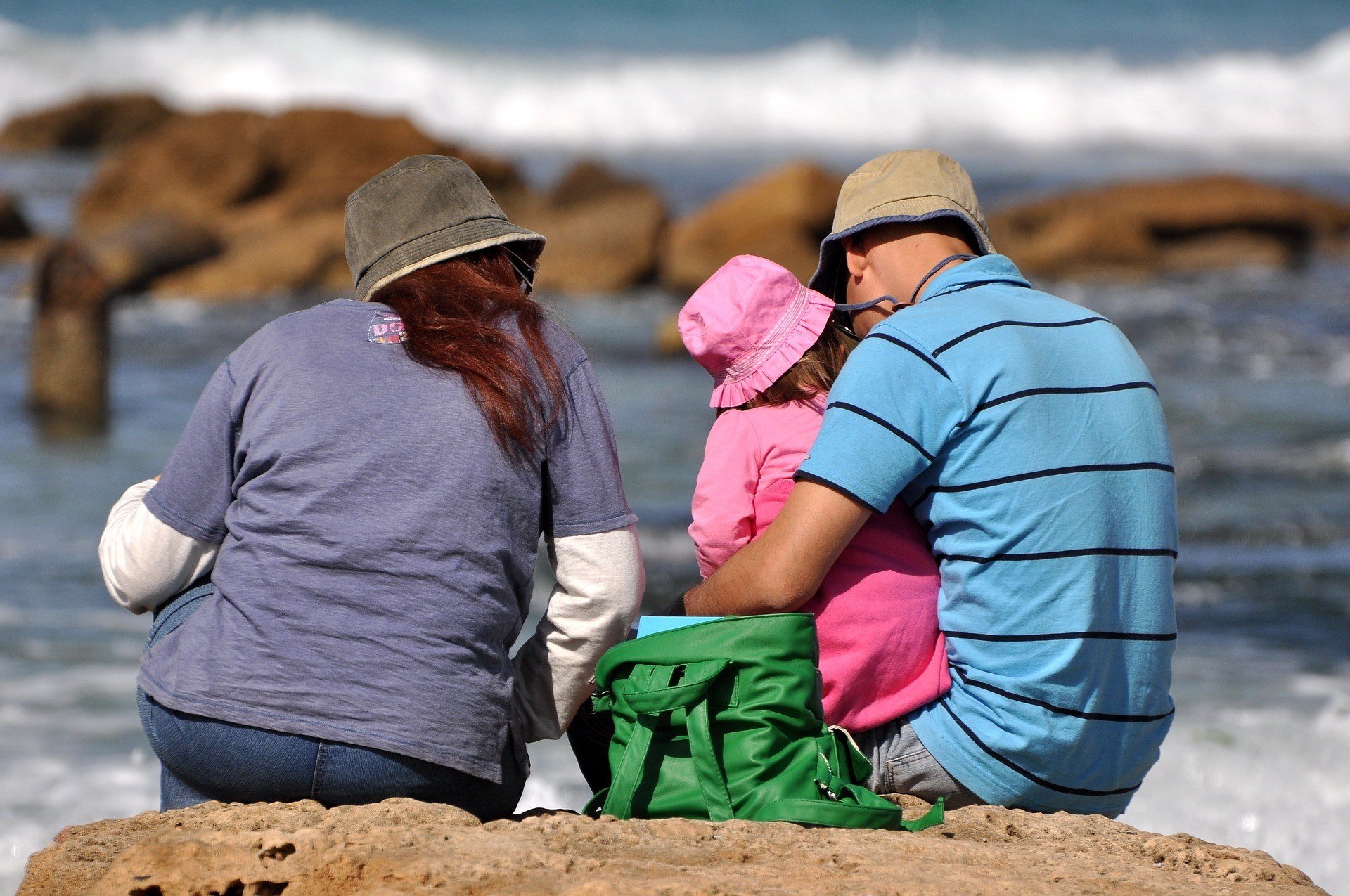 Miami is a GREAT place to head to for families.
There's parklands, zoos, beaches, famous theme parks nearby, and a ton of natural landscapes.
You don't have to go far to find open spaces to frolic around in. For example, the Venetian Pool is a well-loved swimming pool that's super popular for families. Then there's Zoo Miami that covers almost 750 acres. Monkey Jungle is pretty cool too.
When it's too hot outside, head to Miami Children's Museum: a world of fun indoors.
Miami's not ALL about the partying; a lot of places are well equipped for families. In restaurants, you'll find children's menus, highchairs, baby changing facilities, even things like children's activity books to keep them occupied as you wait for your food.
Hotels have child-friendly family bedrooms – even motels do as well. High-end hotels and resorts come complete with babysitting services and kid's clubs. Easy.
You MIGHT want to think about what time of year you go. It can get pretty hot in the summer. The winter months are much milder – but still warm – and you'll probably want to avoid the rainy season. The rain and humidity can damage your adventure plans.
The rainy season is also hurricane season, so please keep yourself updated on any tropical systems developing so you can adjust your plans to keep your family safe and optimize their fun.
Make sure you protect against nature. Cover up against mosquitoes, make sure your children know about the purple flags and to follow the lifeguards' rules, and don't let them stay in the sun for too long.
In conclusion: Miami is safe to travel for families and is quite the family destination!
Is it safe to drive in Miami?
It IS safe to drive in Miami.
There are some INCREDIBLE coastal routes to drive along. The Florida Keys Overseas Highway is an otherworldly and amazing road trip to embark on when you're in Miami. We'd definitely recommend it.
Driving in Miami is very common. LOADS of people do it when they visit. And EVERYONE drives.
Plus you can get some pretty good deals on car rental, too.
Yet driving in Miami isn't exactly dreamy. The traffic can be AWFUL and the drivers quite aggressive. Road rage is the norm.
There's also a portion of the drivers in the city who are pretty aggressive. Expect tailgating, not leaving enough room when they overtake, and generally hogging the road. Can happen.
Apart from that, it's safe to drive in Miami. It'll be like driving in most developed places.
But make sure you have your insurance. Like most things in America, it is EXPENSIVE if you don't have it and you're in an accident.
Navigating Miami
It can be confusing, too. A lot of the big roads have more than one name. As you drive along them, the name changes. Go figure. So if you're driving for the first time in Miami, don't expect to understand it.
There are also a ton of toll roads and bridges to worry about. There are 4 causeways between Miami and Miami Beach; these are tolled. So getting between the two can get pricey.
Please check and understand your route before you start driving. We recommend Google Maps or Waze for navigation, but don't leave it entirely up to them! Be aware of what parts of town are dangerous and reroute your map accordingly. Unfortunately, most street maps don't know which areas to avoid.
Remember to avoid the areas of Liberty City, Little Haiti, parts of Miami Riverfront, Overtown, and South Beach (between 8th and 11th Streets). If you can, though, the best idea is to show your map to a local at your accommodation or at your restaurant and ask them if it's a safe route.
It's unlikely that you'll stumble into the wrong part of town if you get on the freeway and drive directly to your destination, but not taking the time to review your route beforehand makes it more likely that you'll take a wrong turn and put yourself at risk.
Parking can ALSO be an issue. You'll have to pay everywhere. If you don't, you WILL be towed. You'll have to pay a few hundred dollars to get your vehicle back. Yep.
Is Uber safe in Miami?
Uber is safe in Miami. For the most part, at least.
There HAVE been reports of fake Ubers and Lyfts picking people up. By having a fake sticker in the car, they can fool people pretty easily. 
MAKE EXTRA SURE you get into a car of the same description as on the app. Before you get in, ask the name of the passenger. They should know it. If they don't, don't get in.
And even then, with a REAL Uber (or Lyft), don't sit in the front. This reduces the risk of things happening to you (male OR female).
So while Uber is generally safe, it's not as safe as it is in other places. Don't trust it blindly. Show a reasonable amount of caution.
Are taxis safe in Miami?
Yep. Taxis are safe in Miami, generally speaking.
But they can be quite expensive. And because of that, a lot of people use Lyft or Uber.
However, there are still some things you should know – there are always going to be dangers when it comes to unlicensed taxis.
When you arrive at the airport, get a licensed cab. Go to the lower levels after baggage claim and you'll find uniformed representatives who'll help you get a taxi.
Elsewhere in the city, you can get a licensed cab by going to taxi stands or by calling them – you can also hail them in the street if you feel lucky.
If you hail a taxi, make sure it's licensed. There will be a license number displayed ON the taxi itself. And the taxi driver will have a photo ID and registration number on the dashboard inside the car.
If you're in a taxi in Miami, the passenger pays for tolls. Just so you know. Drivers aren't trying to rip you off, that's just how it is.
They should be using a meter. But there ARE some flat rates for certain destinations. To go to South Beach or the Airport, for example, there are flat rates. These can actually work in your favor if there's heavy traffic. 
Taxi drivers are also not allowed to charge for extra passengers or baggage.
Basically, taxis are ok in Miami. But they're not usually budget-friendly.
Is public transportation in Miami safe?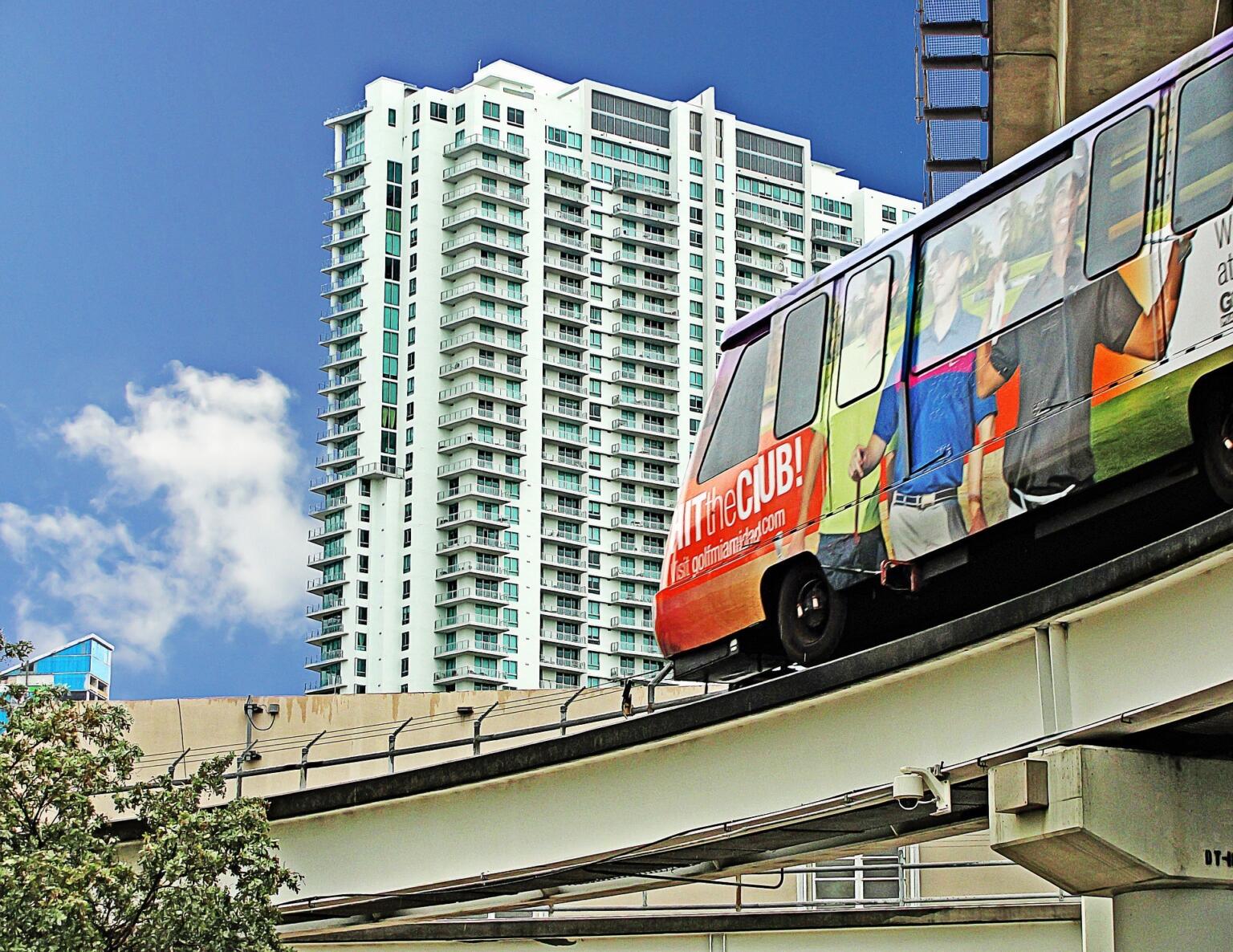 There's a selection of public transport to use in Miami. And they're GENERALLY safe.
Be careful of your belongings, be wary of riding buses late at night, and try not to use deserted train carriages  – especially after dark.
Miami's public transport isn't well developed compared to other major cities. You're going to find that it doesn't connect as well as you'd hoped.
They have a 'metro' but it's not underground because of the high water table. It provides a much nicer view though!
Miami's bus system is called Metrobus and it goes pretty far out of the city. But there are gaps. So it can be hard to get where you actually want to go.
It's easy to use; there's literally a card called Easy Card. Tap it and get on.
There's also Miami trolleys – trolleybuses which are FREE and which operate at different locations around the city. They SAY it's a trolleybus, but it's just a hybrid electric bus. They're safe, clean, easy to use. If you're on a budget, this is AMAZING.
Metromover is a BRT system (Bus Rapid Transit), it's pretty new and easy to use. Don't have to worry about traffic since they use their own lanes. Great for getting around Downtown Miami.
Then there's the train: Metrorail. This covers 21 miles and trains run every 15 minutes between 6 am and midnight.
Finally, there's Tri-Rail, which you might want to use if you're thinking about a day trip. These cover 71 miles and are fun double-decker commuter trains. Pretty good if you're on a budget (they're cheap) AND there's disability access at stations and the trains, too.
Make sure that you DON'T miss the last train home. If you do, DON'T try to walk it –  get a cab.
Overall, the public transport is pretty safe in Miami. Just be alert at night.
Bum bags aren't just for Adidas lads and super dads!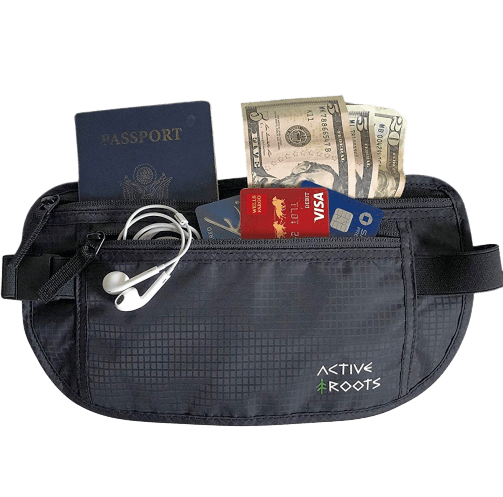 Seriously, once you enter the travel belt life, you never go back. You can NEVER overstate just how useful having all your most important valuables right around your waist is.
A full-sized travel belt stays tucked under your shirt and keeps your valuables – documents, passport cash, headphones, lip balm, illicit goodies 😉 – organised and on-hand for moment's notice.
Hide Yo' Money!
Is the food in Miami safe?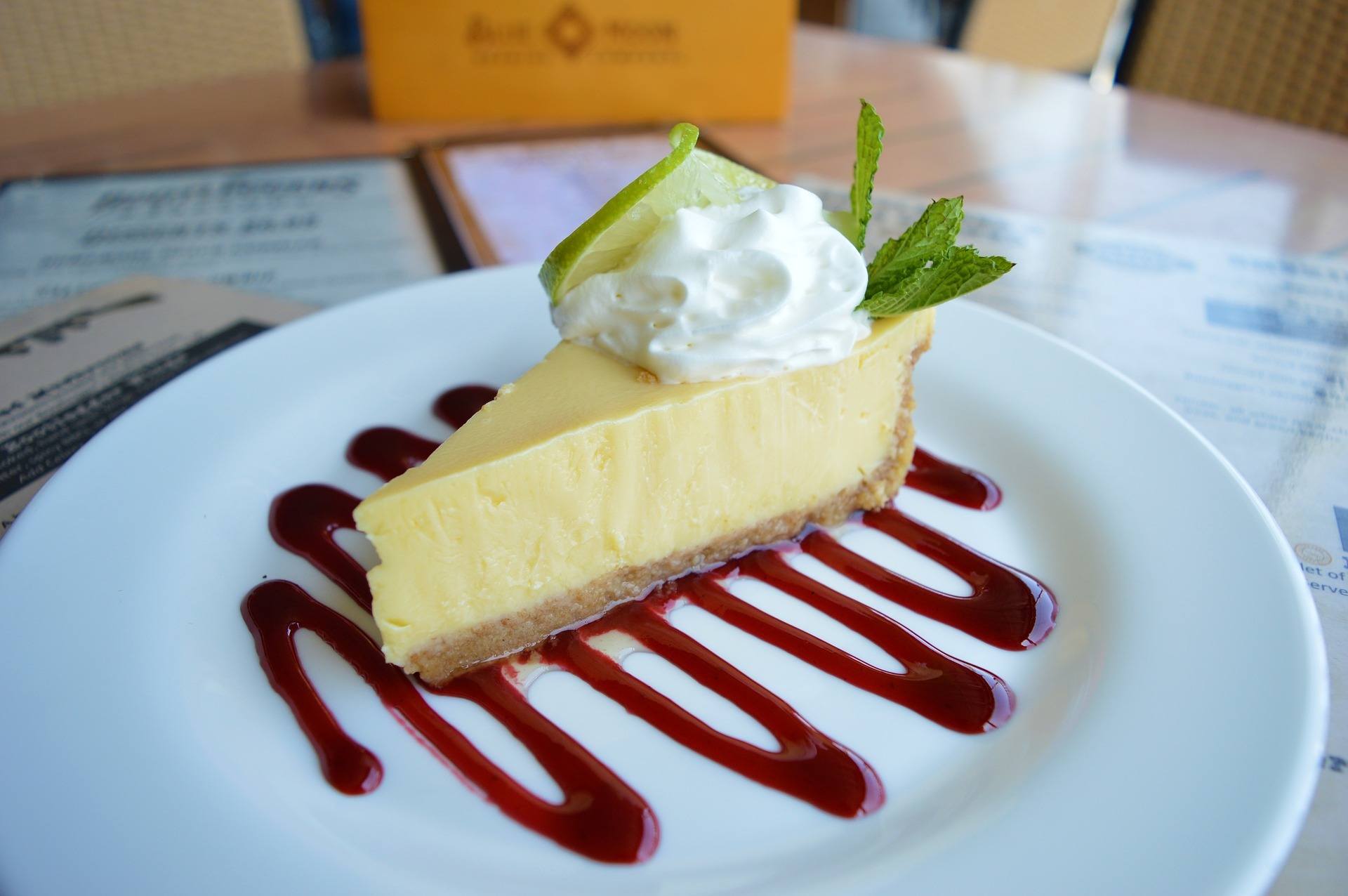 It's worth it to visit Miami just for the food. There's A LOT going on in the gastronomic scene of this city that you can explore. Latin American food like arepa (corn dough with amazing fillings) and the Cuban sandwich (and every other Cuban thing) are MUSTS.
And on the whole, the food in Miami is safe. Of course it is! Like anywhere in the world, you can still get ill from eating bad food. So here are some top foodie tips for Miami (and in general) so you can have fun eating your way around the city whilst keeping your stomach happy.
The rumors are true: American food portions are HUGE. If you're not a big eater, but you're polite, DON'T feel like you have to finish everything on your plate. You will burst. It's also probably not good for your stomach to completely fill it to the brim. Slow down!
With this in mind, it's ok to order one dish to share between two people. Maybe a main and a salad. It also makes for a budget-friendly experience. Even more budget-friendly is asking for your leftovers to go – i.e. the famous 'doggy bag'. This is totally ok and makes for a good snack later on in the night/the next day. (But make sure to refrigerate it!)
AVOID tourist traps. These are usually the sorts of places with touts outside of them or places that look overly gaudy and tacky. They'll be super expensive, not as tasty as other places, and probably not as hot on their hygiene as you'd want them to be.
Take full advantage of Miami's status as a cultural melting pot. There's food from ALL OVER THE WORLD to enjoy. So don't just stick to burgers and pizza. Both of those are everywhere. Do some research, find something you want to try, and go for it. Read reviews though. Try places that people have really loved (and can afford). Best for tastiness and not getting ill.
Similarly, go to places that are busy and seem to be doing a roaring trade with a high turnover of customers. There's going to be much less of a chance that you'll get ill from eating somewhere that's super popular. It's a good rule of thumb for ANYWHERE in the world, really.
It's a low-level tip, but a good one: wash your hands. It's honestly one of the best ways to NOT get a bad stomach from eating, especially if you are eating things with your hands like sandwiches and tostones.
One thing you absolutely have to try in Miami is the iconic Key Lime Pie. This is a typical dessert from Florida. Dessert zealots would tell you to go further south to Key West to try the pie, but it's very big in Miami too (in popularity and in size). This is a zingy, creamy delight. Please – we urge you – do not withhold yourself from this totally delicious treat. You'll regret it.
But back to the whole food safety in Miami thing. It's safe. As long as where you're dining looks clean, or it seems popular, or you've looked it up online and read some rave reviews, then it's going to be an A-ok place to eat your fill. Pace yourself, though!
Can you drink the water in Miami?
Yes.
You can drink the water in Miami. It's totally safe. So bring your refillable water bottle and glug away.
Florida water isn't famous for being tasty, but it passes every sanitation inspection. If you're concerned about the sanitation in your accommodation or plan on exploring some of the swamp outside the city, consider bringing the GRAYL GEOPRESS or a filter bottle.
Save $$$ • Save the Planet • Save Your Stomach!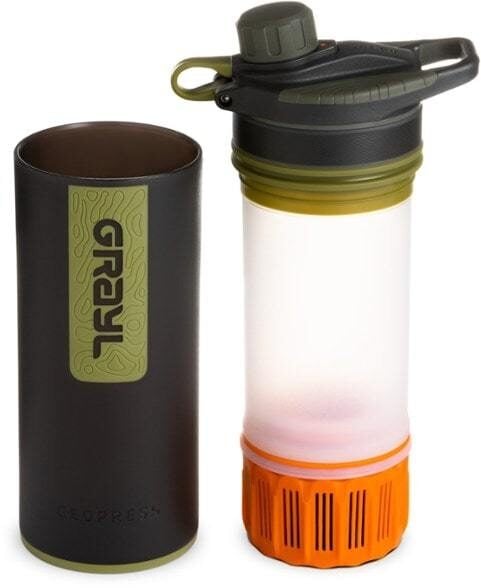 Drink water from ANYWHERE. The Grayl Geopress is the market's leading filtered water bottle protecting your tum from all the waterborne nasties. PLUS, you save money and the environment!
Single-use plastic bottles are a MASSIVE threat to marine life. Be a part of the solution and travel with a filter water bottle.
We've tested the Geopress rigorously from the icy heights of Pakistan to the tropical jungles of Cuba, and the results are in: it WORKS. Buy a Geopress: it's the last water bottle you'll ever buy.
Buy a Geopress!
Read the Review
Is Miami safe to live?
Of course. It's safe to live in Miami. Loads of people do. 
As we remember, crime IS an issue.
Traffic CAN be nasty.
It's not always a coastal paradise.
However, there are a lot of reasons to settle down here. Miami is safe. And your experience can be even safer if you're selective about where in Miami you choose to live. You should definitely do your research on this to find the place that will suit you best.
There's SoBe for party-lovers, SoFi for a little more sophistication, both of which are pretty safe – but pretty expensive too.
Mid-Beach is an up-and-coming area that's a little more family friendly. And more AFFORDABLE, too.
The general rule in Miami is the closer you are to the water, the more expensive the rent.
Elsewhere there's Coral Gables, a city within Miami southwest of Downtown. The University of Miami is located here and it's considered one of the SAFEST places in Miami to live, especially for children.
Other nice towns are Coconut Grove (the oldest continuously inhabited area) and Key Biscayne.
You have to keep in mind that your car might get broken into at some point, but that's about it. Think about the plus sides. You've got GREAT weather, beautiful nature, a flourishing food scene, some super cool hangouts and an international airport on your doorstep for more traveling.
Put your reservations to rest because it's safe to live in Miami.
The Future of the SIM Card is HERE!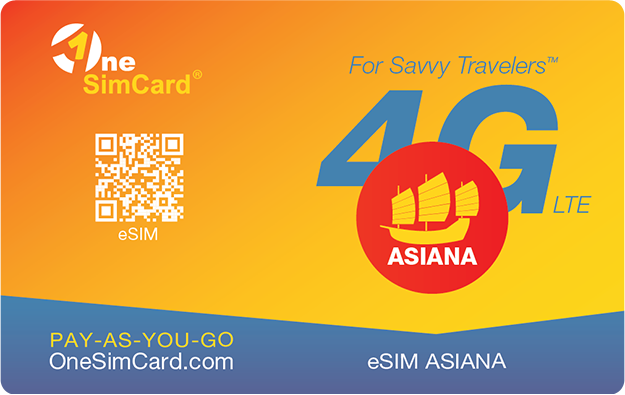 A new country, a new contract, a new piece of plastic – booooring. Instead, buy an eSIM!
An eSIM works just like an app: you buy it, you download it, and BOOM! You're connected. It's just that easy.
Is your phone eSIM ready? Read about how e-Sims work or click below to see one of the top eSIM providers on the market and ditch the plastic.
Buy an eSIM!
How is healthcare in Miami?
Like everywhere in America, healthcare is private (for the most part).
It's pretty expensive. You literally MUST have health insurance – or be super rich.
Even a simple trip to the doctor can cost you hundreds of dollars; a procedure at the hospital, THOUSANDS.
If something bad has happened to you and you need to be rushed to the hospital, it's illegal for them to refuse treatment – even if you DON'T have means of paying. So that's good.
You won't have to worry about language barriers since everyone speaks English.
If you just need to see a doctor, head to the community health clinic. They can put you in touch with a specialist if needs be and get you on the way to being treated. In the event that it's closed, and you still need treatment, you can go to an urgent care facility.
There's one in Miami Beach. It's cheaper and these sorts of places are open late.
For anything else, head to the pharmacy. You can pick up medication here or simply get over the counter advice. You will find these are all over the place and they're usually open 24-hours. A good place to go to get information or help if you don't feel well without having to pay CRAZY doctors' fees.
Other than that, whilst healthcare in Miami is great, it does cost.
FAQ about Staying Safe in Miami
Here are some quick answers to common questions about safety in Miami.
Final thoughts on the safety of Miami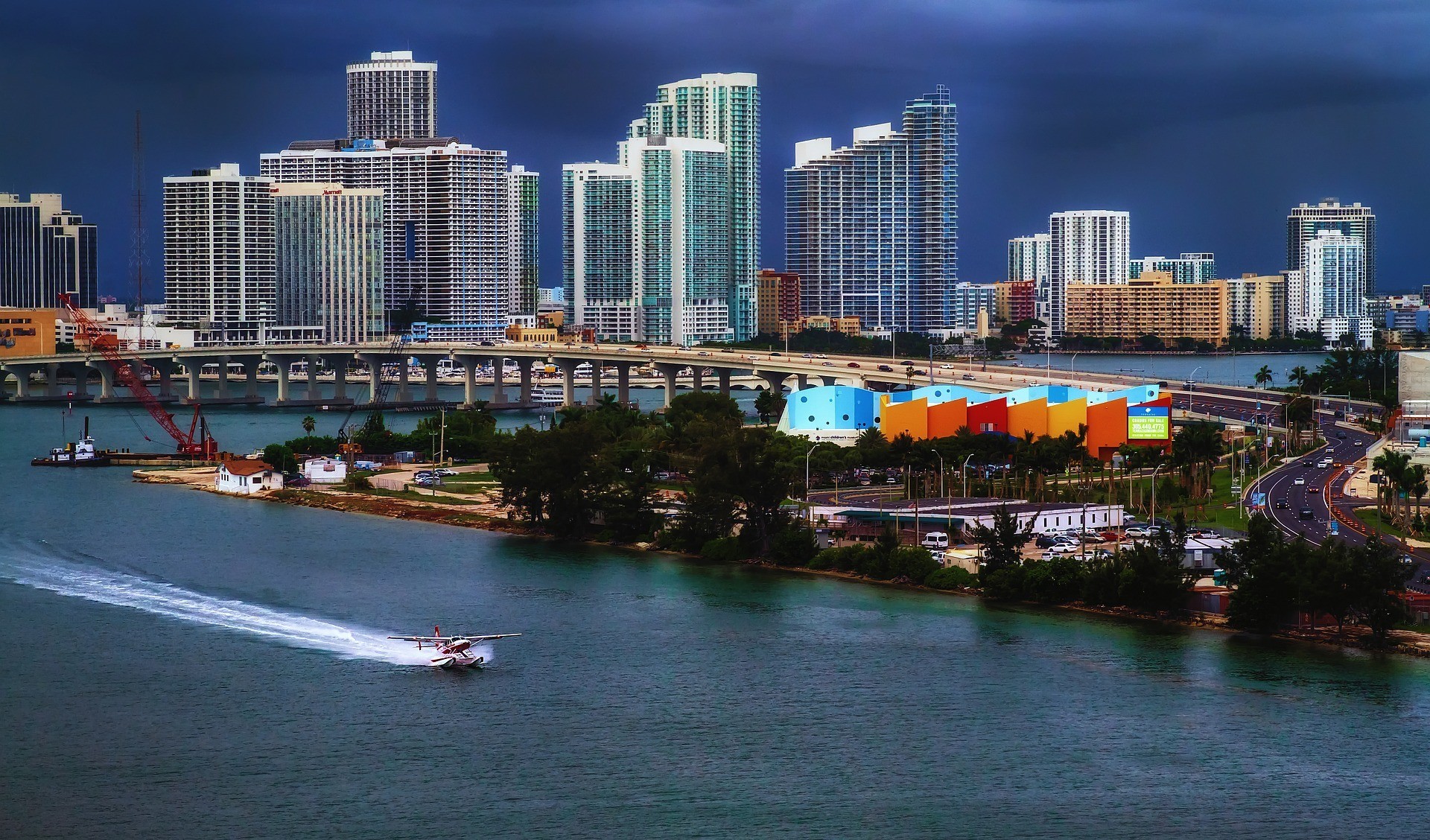 Gang violence is not a good thing. But in Miami, it distorts the crime figures somewhat. What gangs do IS crime. But that crime – more often than not – doesn't directly affect the safety of the everyday person. Tourists are very unlikely to become involved in it.
In the areas where gangs are most prevalent, it's simple: just avoid those areas. And then there are those affected by gangs, people committing crimes like pickpocketing and robbery to buy drugs, who like to operate either in busy touristed areas (in which case, don't look unsuspecting) or in deserted areas mainly at night… So it's easy, again: don't walk around quiet places at night. 
Miami is a super fun city. The nightlife here is totally buzzing and the daylife is pretty exciting too. Spring Break can get a little much here, so if you don't want to party THAT much, just avoid Miami during this time. Doing everything that you already do to ensure your safety and security in your own country STILL APPLIES in Miami. It's not a paradise, but it's also not a deathtrap.
Don't Forget your Miami Travel Insurance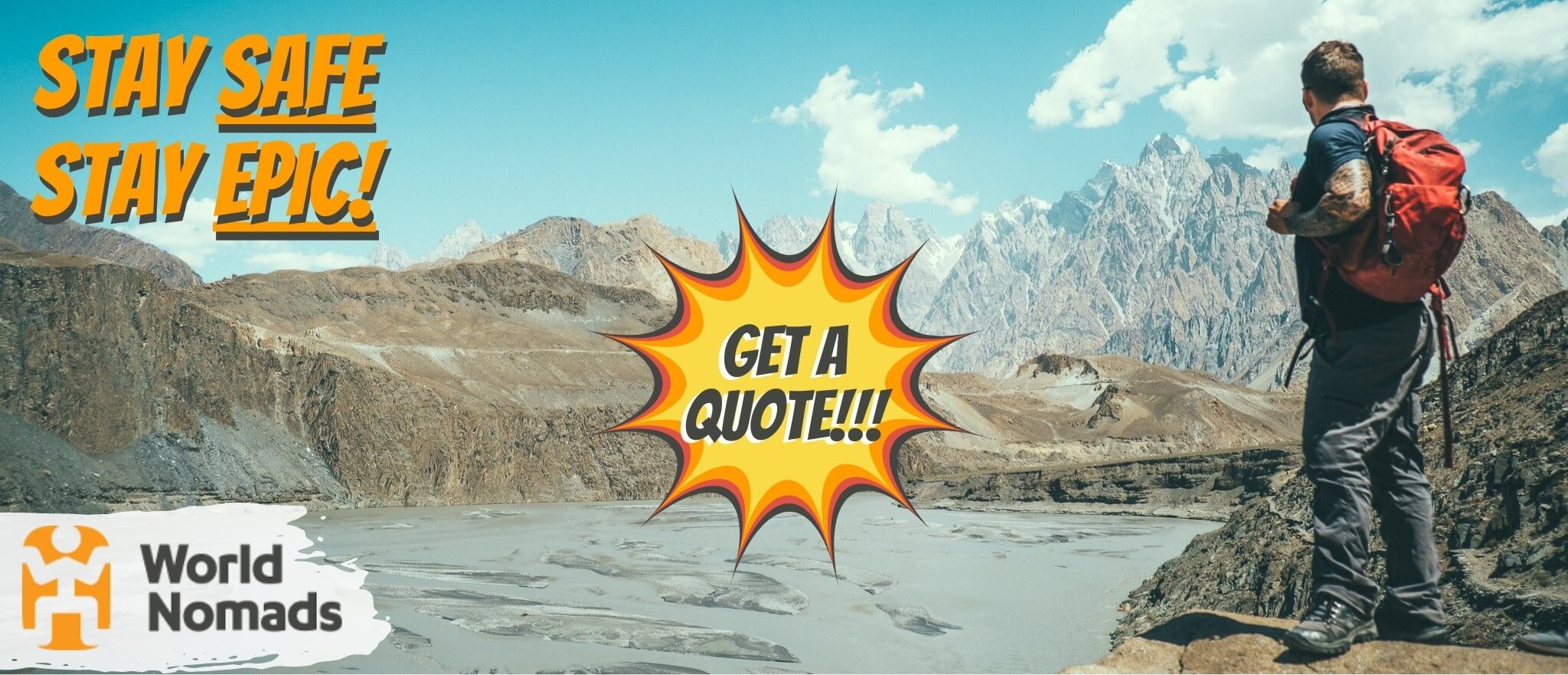 It's good to get lost sometimes, but it's also good not to get too lost. There are people that want you home in one piece.
There's one travel insurance provider The Broke Backpacker trusts for all his wildest shenanigans… World Nomads!
Click the button below to get a quote on your insurance or read our in-depth review of World Nomads' coverage. And then… let the shenanigans begin. 😉
Disclaimer: Safety conditions change all over the world on a daily basis. We do our best to advise but this info may already be out of date. Do your own research. Enjoy your travels!
---
Bye for now, but not forever!
If you want MORE top-tier Broke Backpacker content like this, then sign up for our weekly newsletter below to get the latest and greatest!
And for transparency's sake, please know that some of the links in our content are affiliate links. That means that if you book your accommodation, buy your gear, or sort your insurance through our link, we earn a small commission (at no extra cost to you). That said, we only link to the gear we trust and never recommend services we don't believe are up to scratch. Again, thank you!