What more can be said about visiting Miami that hasn't already been covered by the blockbuster movies, the TV shows, the tabloids…?
Well, actually there's a lot more to this city. Miami isn't just about the beach, the clubs, the cabanas, or even the Cuban neighborhoods. In fact, Miami is much more than just a break from reality.
This Miami Travel Guide aims to present the city in a more well-rounded light. I'm going to talk about activities other than blowing your money at the bars and going to the beach.
Granted, I'm still be covering many of Miami's most popular attractions, like South Beach, the nightclubs, and Little Havana. At the end of the day, these places are awesome, even if they are overrun.
So join me, let's go exploring in the 305! Along the way, we'll get to see some amazing art, eat some truly diverse food, and, best of all, spend plenty of time in the sun.
By the end, you'll be more than ready to go backpacking in Miami!
Because who doesn't love a year-round sub-tropical paradise?
Most people travel to Miami for the "Magic", which usually comes in the form of $300 nights in the city's hottest nightclubs and a powdery white substance Miami is famous for. But Miami is so much more than debauchery. Yes, you can encounter the wildest parties of your life filled with the purest substances in America.
But you can ALSO immerse yourself into its unique culture, stunning nature, and iconic foodie scene. It gives you a taste of Latin America without actually leaving the states, and that in itself is a major plus for any culturally-inclined traveler.
You are backpacking the USA after all, and Miami should be more than just a party. You can visit the city's many beaches–South Beach isn't the only one–or check out one of the many refreshing parks.
Taste the unique flavors of Cuban cuisine, and get just a little bit too strung out on Cuban coffee, which might just be the fuel this makes this crazy place run. Miami also has incredible food in every other category too. From elite sushi scenes to food trucks galore, this city can eat. It can also be artsy AF, with an annual international art festival and numerous pop-up events that go on year-round in its trendy Wynwood neighborhood.
But of course, part of the Miami experience is its iconic clubbing scene, and it's definitely a proper reason to descend on one of America's southernmost cities. One night filled with a bit of glamour and famous performers will ensure you know why this is the city to party in.
Regardless of what you're most looking to get out of Miami, it should absolutely be a part of any Florida road trip! It's a place where you never really know what will happen next. 😉
What are the Major Attractions in Miami?
Miami is huge and there are a ton of places to visit and activities to partake in! Even after living in the city for 5 years, I still found myself happening on new spots and eateries every time I ventured out.
So while you can definitely find amazing places to visit in Miami virtually anywhere, there are a few sites that–as a former local–I just don't think you should miss. Sometimes popular places aren't just labeled as iconic for fun; they really are just that great.
Here's where you HAVE to go in Miami:
Miami Beach
Wynwood
Key Biscyane
E11EVEN
Little Havana
How Long to Spend in Miami?
Miami is big, and I'm not going to lie and say it's cheap because it's expensive AF, especially for backpackers on a budget. Most people only visit for a few days, and you can absolutely see all the most epic sights – even a weekend. Though thoroughly enjoying Miami's beaches could easily take up an entire trip.
If you want to truly see a wide variety of Miami attractions (or perhaps even take a few day trips) you're going to want to stay for about a week. This will give you enough time to see all of the famous Miami spots, and sample a good amount of food and happy hours.
Miami is many cities in one. You can easily find yourself overwhelmed by all there is to do on this crazy coast.
But a Miami itinerary doesn't have to be overly dramatic, and you can certainly make a whole lot of memories in just 3 days. My friend visited me for this timeframe and – to this day – it remains one of my busiest and most interesting weekends of the many I've spent in the 305.
So how should you plan your Miami itinerary? Just like this!
Day 1 in Miami: Beaches, Beaches, and an Ancient Monastery
South Beach is probably what everyone imagines Miami to actually be: glitzy, bustling, and filled with shores and boardwalks. This is the part of town is where you'll find all of the most popular beaches, not to mention a number of famous attractions. Miami Beach is a big place though with a ton of things to do, so be ready to move!
Ocean Drive is the legendary street that begins at South Pointe Park and ends around 15th Street. It's a touristy place where you will find old vintage cars and cabana hats, but it's a cool place to walk around regardless. Additionally, the Lincoln Road Mall is a famous outdoor shopping center with plenty of stores, eats, and entertainment.
One of the best parts of Miami Beach is the Art Deco District, which comprises many trendy pieces of architecture, including on the famous Collins Avenue. Be sure to drop by the Wolfsonian Museum which exhibits more examples of this style.
Further north is the City Center of Miami Beach. There's a really powerful monument to the Holocaust worth seeing here near the Expo Center.
Heading north, the crowds thin out and the beaches get less hectic. Aventura, Surfside, and Bal Harbor are all neighborhoods with excellent strips of sand. You can also check out Mid-Beach (around 40th street), or my personal favorite, North Beach Oceanside Park, which is way up around 83rd street. Just know that if you start seeing topless women, dicks, and balls, then you've made it to Haulover AKA Miami's nude beach.
DO try to visit the Ancient Spanish Monastery at the very edge of North Miami Beach. It's a really interesting cultural site and a bit of a hidden gem.
Day 2 in Miami: Downtown, Wynwood, Little Haiti
The second day of this Miami travel guide is dedicated to the city proper. This includes Downtown, Wynwood, Design District, and Little Haiti.
Downtown Miami feels a little bit more urban than Miami Beach, but still retains an air of chicness.
A common misconception is that this part of Miami actually has beachfront. Unfortunately, this is not the case. Even without beaches, Miami proper still looks damn pretty though, thanks to its glittering skyscrapers and canals.
Bayfront is one of the primary points in Miami's Downtown area but is super touristy. A little bit north of Bayfront is the Frost Museum of Science and Pérez Art Museum, which are much cooler.
If you want to see something more alternative, check out the archeological site at Miami Circle Park just south of Bayfront.
Next, let's move on to the Wynwood Art District, which is easily one of the coolest neighborhoods in Miami. This part of town is where you'll find all of the hipsters, street art, and breweries. It's a little slice of Brooklyn in an otherwise antithetical-Brooklyn place. Be sure to stop by the Wynwood Walls (even though you have wannabe Instagrammers ruining the place) and swing by Gramps for some good vibes and tasty cocktails.
Next to Wynwood is the Miami Design District, which is another artsy area, albeit a bit more polished. (In other words, it's a redeveloped area akin to the Pearl in Portland or SoMa in SF.) Check out all of the abstract, futuristic architecture and, while you're at it, the Institute for Contemporary Design and de la Cruz Collection.
Beyond Wynwood and the Design is when the landscape begins to feel a bit more authentic. Little Haiti is where you'll find a hefty portion of Caribbean heritage (look for food and art) though gentrification is threatening the locals, as per usual.
Day 3 in Miami: Little Havana and…?
On the last day of our Miami travel itinerary, you'll be visiting everyone's favorite cultural enclave, Little Havana. Unless you plan on spending the entire day here, there will be time to see a couple of other things, which you will have a choice of.
Before venturing into Little Havana, let it be known that this place is a bit of a tourist trap, especially if you visited the more raw Little Haiti the day before. You'll be walking amongst crowds of tourists fighting over the right to take photos of old men smoking cigars (don't be one of them – ask before you take pictures of people!) and brightly colored walls.
Little Havana is still charming. Miami's foods tours here are admittedly amazing and probably the best you can get outside of Cuba. I highly recommend popping into Azucar Ice Cream Company to try local flavors, like key lime or avocado.
After wrapping up Little Havana, here's the best route, which will give you enough time to make it to Key Biscayne for sunset:
Coral Gables – A mostly residential area that hosts the Venetian Pools and Matheson Hammock Park, which are local favorites.
Coconut Grove – A very popular area that is known for its gardens and parks. The impressive Vizcaya Museum is also here.
Key Biscayne – Home to the best beaches outside Miami Beach, especially the serene Crandon Park. Also hosts the graffiti-ridden Miami Marine Stadium and the endearing Cape Florida Lighthouse. It's a great place to rent a yacht in Florida and enjoy the sub-tropical waters.
Spending More Time in Miami?
Got a bit more time on your hands? Miami has TONS more to do, especially if you're willing to drive a bit. Here are some of the city's lesser-known sights, and a day trip or two, too:
Visit Bill Baggs State Park: Known for its iconic lighthouse that dates back to 1825, Bill Baggs is one of the most peaceful Miami beaches you can visit on a weekday. It's located at the very end of Key Biscayne and tends to get very busy on weekends.
Take a Trip to Dania Beach: Dania Beach is about an hour away from most regions of Miami, and quite close if you're staying in Fort Lauderdale. While it might look just as crowded as South Beach at first glace, if you continue walking just a few hundred feet left, you'll come across one of the most peaceful beach spots in the region.
Join a 420 Space Yoga Sesh: Held at Space Park on Saturdays at 4:20 PM, this is the best yoga class I've ever been to thanks to awesome instructors and killer tunes. Oh and a whole lot of 420 friendliness! I used to attend almost every weekend back when I lived in Miami.
Splurge on Sunday Brunch at Nikki Beach: This brunch is worth each and every penny you'll spend on it. From classic breakfast faves to fresh sushi and mojitos, it will undoubtedly be an afternoon to remember!
Attend III Points Music Festival: While everyone's heard of Ultra, far fewer travelers know about the iconic Miami music fest that is III Points. The fest features a chiller, artsier lineup and takes place annually.
Miami is one of the best places to visit in the USA and there is a ton to do here for all types of travelers. If you only have a few days, I highly recommend you don't try to hit all the top sights and instead do what you love.
And if that means spending the entire weekend on a beach chair with a drink in hand, so be it!
The reality is that Miami is HUGE and there are always new and exciting things to do in Miami. Even after living there for years, I still haven't explored every corner of the city. Travel slowly if you can and really focus on the aspects of Miami that appeal to you.
1. Explore Miami's waters by boat
Feel like giving yourself a taste of how the rich and famous experience the best views of the Miami skyline? What better way to spoil yourself than by renting a private boat equipped with a captain for a relaxing ocean breeze filled day. You can rent from 4 to 8 hours with prices starting at around $450.
2. Visit Everglades National Park
Miami is just a stone's throw away from one of the United State's best national parks: Everglades National Park is a 1.5 million acre wetland preserve filled with unique species. You can visit on your own with a car, but for an educational experience that will give you the best chance of seeing some crocs and gators, join a boat tour!
3. Attend a festival
A lot of Miami's tourism is based upon partying and there is a shitload of good festivals in this town! Ultra, Calle Ocho, and Carnival are some of the best festivals in Miami, but there are plenty more where those came from.
4. Explore the walls and eats of Wynwood
Wynwood is, by far and large, Miami's hippest neighborhood, and it's relatively new at that. As a university freshman, it was one of the first spots I visited in the city, and on weekends you can expect food trucks and trendy farmer's market bazaars in and around the area.
It's also the place to be during happy hour: Wood Tavern, Miami Mojito Company, and Gramps are all stellar choices for your evening fade.
5. Peruse Ocean Drive
Sure, you can chill on some of the beaches in Miami but that's only half the fun. Take a walk down the island's main street, Ocean Drive, and just take a gander at all the eccentric stuff around.
You'll be able to get quite some people watching in, and get some glimpses of some iconic Art Deco architecture. Stay at one of the awesome Miami Beach hostels for a full-on vacation.
6. Cycle over the Key Biscyane Bridge
The Key Biscayne bridge that connects the key to the rest of Miami might just offer the best view in the entire city, and at the highest elevation too! You'll see plenty of walkers, joggers, and cyclists enjoying what might be the best place in Miami to get a workout in. You can grab and rent a Citi Bike to have your own spontaneous two-wheeled adventure.
7. Find the best Cuban food in Little Havana
What kind of Miami travel guide would this be if I didn't suggest visiting Little Havana for at least an afternoon? While it may be overrun with tourists these days, it still manages to impress with amazing Cuban food and cultural heritage.
8. Visit a museum
Wondering what to see in Miami? Take a break from admiring all of the beautiful people and go check out one of the many museums or art galleries nearby. Miami actually has a very impressive arts scene and you may just forget about all that skin back on the beach after visiting one.
9. Rent a kayak
Miami is surrounded by aqua-waters and the best way to explore them is by kayak. There are a ton of iconic places to get paddling in the city, from the Virginia Key State Park to more centralized locations. While there are a wide variety of rental options, you can also opt for a trusty inflatable kayak if you want to frequently access iconic aquatic scenes.
10. Get outside the city
There's a lot of cool stuff to do outside of Miami, like explore the Everglades or stay in the quirky Florida Keys. You can also drive to nearby Fort Lauderdale, or head farther to Naples. I might suggest extending that Miami itinerary of yours if you really plan on doing this region of the US justice.
Miami is a tourist hotspot with more forms of accommodation than you can imagine! The beach penthouses and opulent lofts, the kind of places you see in magazines and movies, are what Miami is most famous for.
While you can certainly stay in these if you can afford them, there are still some great backpacker hostels in Miami too. Though be expect to pay around $40 for a dorm bed…
Even so, these can be fun, social, and (most importantly) affordable, compared to other options. Just make sure you do your research before booking a hostel in Miami – I've had my friends tell me that some of the shabbier ones are frequented by sketchy people.
There are also plenty of hotels in Miami, although I wouldn't stay in one if given the option, especially since they'll definitely be over $100. No matter where I go, I find hotels to be bland, boring, and often impersonal. More often than not, I'm disappointed. I would much rather stay in a top Miami Airbnb.
Having my own apartment is awesome because I have more space, freedom, and connection with the owners. A vacation rental in Miami really feels like at a home-away-from-home sometimes.
The Best Places to Stay in Miami
Miami is BIG and where you stay matters a ton as public transport is truly abysmal. To help in your search, here are some of the best places to stay in Miami.
Budget Accommodation Hacks
Sometimes you need your own roof above your head – I know the feeling. Other times, you're doing everything you can to save a nickel and dime.
If you're trying to cut the costs of travel to Miami then maybe it's time to stay somewhere besides a hostel or apartment. If you need to save money, you need to know the travel accommodation hacks:
Couchsurf! – Using Couchsurfing is the best way to save on cash when it comes to accommodation since most of the time you're crashing for free. Staying with a local host is also a great chance to encounter a more authentic side of the city and to visit hidden Miami.
The problem is, Couchsurfing is really popular (duh, it's free) and demand often outstrips supply. Hosts are picky as well so you'll need to impress them with an eye-catching message. Definitely, try Couchsurfing but be ready to be rejected.
Tap into your backpacker network – You never know when you have a friend in a foreign city! If you've traveled a lot, you may have met someone from Miami or know someone who knows someone. Ask to stay with people for a night or two in exchange for cooking dinner or a bottle of wine. If you don't know anyone in the city, ask your friends if they do – travelers understand the struggle and are usually more helpful than you think.
Check out Airbnb – If you've never had the pleasure of booking an Airbnb before, Miami might be the perfect place to start! The city has plenty of options if you book well enough in advance, at much cheaper rates than hotels.
Miami ain't cheap, folks. This is one of the most desirable and most popular destinations in the USA. As such, it is in pretty high demand. When planning a trip to Miami, you'll have to be prepared for high prices.
That being said, Miami can be cheap so long as you have the right spending habits.
A lower daily budget for Miami will be around $60-$80. This will get you a dorm bed, groceries, bus tickets, and some extra spending money for beers or whatever. This will be higher if you (likely) partake in Miami's drug tourism scene.
Apartments and hotels in Miami are pretty expensive. Even the hostels in Miami are a bit on the pricier side. (Thankfully, they're not as bad as those California or New York, yet). If you want to save money on accommodation, visit during the offseason.
Food in Miami is also costly if you insist on dining out every night. In order to truly do Miami on the cheap, you'll need to cook your own food often. Go to food trucks or other cheap eats (Google Maps is a lifesaver for this) when you need a break.
Public transport in Miami is cheap ($2.50 per Metrorail ride) but VERY limited unless you're staying in Brickell where the more flexible MetroMover is. If you have your own car in Miami, be mindful of parking expenses. To save money, get a RentalCover.com policy to cover your vehicle against any common damages such as tires, windscreens, theft, and more at a fraction of the price you would pay at the rental desk.
Finally, drinking in Miami can be expensive; if you want to go clubbing, get ready to pay a lot for it. In my opinion, drinking at a local beach bar or Latin lounge is better. Even though they are still expensive, they're way better than mega-clubs.
A Daily Budget in Miami
Top Travel Tips – Miami On a Budget
Remember folks: Miami can be cheap but you've got to work at it! Try using some of these money-saving tips to make your trip here more reasonable and affordable.
Prefade before going to the club – Fancy spending $15 for a rum and coke at the club? Yeah, me neither. Do the majority of your drinking prior to going to the club and then avoid buying drinks there. Just remember your poker face with the doorman.
Take advantage of happy hour – There's always some type of special food or drink offer going on in Miami, whether it's the famous free tacos from the Wood Tavern or drinks from Gramps. Use deals like these whenever you can.
Get a City Pass – If you're planning on going to be spending a lot on tickets, you may want to get a special pass instead. City Passes offer free entry to many of the top points of interest in Miami and buying one could be a wise decision.
Support food trucks – It ain't easy getting by in the food industry. These guys go out every day before dawn to set up shop in order to sell you cheap, delicious food. They are among the best places to eat in Miami and deserve your support.
Do free shit – Miami is filled with beaches and parks that are 100% free besides transport. Go to them!
Cook all of your food – Avoid eating out in Miami all the time as you'll go broke quick. Buy your own groceries and cook your own food back at the hostel to save money. Having a good camping stove is a lifesaver.
Avoid tourist traps – Ocean Drive might LOOK cute, but everything there is super overpriced and underwhelming. The less tourists you see somewhere, the better it is.
Why You Should Travel to Miami with a Water Bottle
Plastic washes up on even the most pristine beaches… so do your part and keep the Big Blue beautiful
You aren't going to save the world overnight, but you can be part of the solution and not the problem. When you see these incredible beaches covered in plastic, you come to realize the full extent of the plastic problem. So I hope you become more inspired to continue being a responsible traveler.
Plus, now you won't be buying overpriced bottles of water from the supermarkets either! Travel with a filtered water bottle instead and never waste a cent nor a turtle's life again.
If you're from any major American city, ask your grandparents what the weather in Miami is like. Either they or someone they know has retired in South Florida (probably Boca Raton) because of its fair climate.
They'll probably say something like, "it's simply goooorgeous down there in the winter but unbeeeaaarable in the summer." Thanks, Nana.
Miami is a semi-tropical climate after all, which means that it has mild, dry winters and hot, wet summers. In essence, there are only two distinguishable seasons in Miami – a dry one and a wet one. But there is certainly a "best time to visit Miami". Let's get into it:
What to Pack for Miami
The season you are traveling in will change what's in your Florida Packing List. But there are always some essentials to carry:
Miami can be really strange and downright crazy sometimes, and the news loves to glom onto the most surreal stories from here. Perhaps you've heard of some of the crazy stories of Florida men.
But if everything that the media or Hollywood said about Miami was true, then the city would be filled with Caribbean drug lords, serial killers, and more good-cop bad-cop duos than needed.
In truth, Miami is safe. Actually, it's one of the safer American cities to visit. As it has become more popular with tourists, Miami has clamped down hard on crime and it's not as bad as it's made out to be.
That being said, bad shit can still happen at any time, especially to those who travel foolishly. I'm talking about the people who walk the streets at night alone, wear gold chains everywhere, and decide to leave their bag alone on the beach; these sorts could use a refresher course on how to travel safely.
There are a couple of neighborhoods that you should be wary of. Parts of Little Havana and Little Haiti can be pretty sketchy after dark. Always make sure to lock your accommodation door, as break-ins have happened even in supposedly "safe" areas.
Overtown has a really bad reputation and visiting it is often advised against. (Granted, the food here is reportedly great and the neighborhood is getting better, slowly.)
Avoid Liberty City/Model City unless you have a good reason to go and a good sense of danger.
Sex, Drugs, and Rock 'n' Roll in Miami
Of course, Miami is famous for its blow but you need to be careful with it. The coke here is very pure – not like that baking soda you get in Denver or LA – and a big line could really fuck you up. Do too much, and you'll be up for days or, worse, end up in the ICU.
You can also find virtually anything else your heart desires in Magic City: from shrooms to ketamine and even MDMA imported straight from the Netherlands. Miami has some damn good drugs – IF you have the right connections, that is. As a tourist, it's unlikely you'll have those, which is why you should definitely bring a drug kit tester with you.
A good place to score if you know absolutely no one is through a Couchsurfing hangout or a visit to Club Space, Miami's coolest club with a special affinity for all things techno.
And of course, while not yet recreationally legal in Florida, you can find every strain of the devil's lettuce in Miami. Expect to pay at least $10 a gram as a tourist, though.
Keep in mind that Miami has a tendency to make people a bit crazy. Nights out are taken too far, tourists underestimate the potency of the drugs, and so on.
Always make sure you're taking things slow, and NEVER mix alcohol with MDMA. People have died in Miami because they've not had good, honest information about using drugs safely.
Getting Insured BEFORE Visiting Miami
Traveling without insurance would be risky so do consider getting good backpacker insurance sorted before you head off on an adventure.
I have made a few claims over the years and it pays to have insurance with a company that's easy to use, professional, and lets you buy or extend a policy once you've started your trip once you're already abroad. That is super handy.
ALWAYS sort out your backpacker insurance before your trip. There's plenty to choose from in that department, but a good place to start is Safety Wing.
They offer month-to-month payments, no lock-in contracts, and require absolutely no itineraries: that's the exact kind of insurance long-term travellers and digital nomads need.
SafetyWing is cheap, easy, and admin-free: just sign up lickety-split so you can get back to it!
Click the button below to learn more about SafetyWing's setup or read our insider review for the full tasty scoop.
Miami is about as far southeast as you can get in the continental United States. It's the penultimate end of the East Coast road trip on the epic Highway 1, which runs all the way down from the Canadian border. A lot of people opt to enter Miami via this interstate route.
Highway 1 runs right through the heart of Miami before exiting the city and heading toward the Florida Keys. Interstate 95 runs almost perfectly parallel to the 1, albeit a little farther west and closer to the interior of the state.
The two other overland courses into Miami are Highway 41 and Highway 27. 41 heads through the Everglades and Big Cypress before veering north along the Gulf Coast of Florida. Highway 27 makes north for Central Florida.
Long-distance buses and trains, of course, ply these routes on a daily basis. You can catch an Amtrak train from most major Atlantic cities – e.g. DC, Philadelphia, etc – but expect to pay a pretty penny.
Bus companies, like Greyhounds and MegaBuses, are cheaper and cover more destinations but are of terrible quality. (I've been on long-distance buses in Pakistan that are lightyears better.)
The other option is flying into Miami. Miami has one major international airport that is located somewhat on the edge of Little Havana.
Miami DOES have a Metrorail that you can most likely use to get to your accommodation. Keep in mind that NOT all stops are safe to get off of at night, particularly Coconut Grove which unfortunately is not located anywhere near the neighborhood's residential area.
You can also fly into Fort Lauderdale International Airport, which is a MUCH better airport and often has cheaper rates but is about 40 minutes (without traffic) from Miami.
Getting Around Miami
Many people underestimate the sheer size of Miami. While the urban core is relatively small, the greater metropolitan area is enormous. In fact, Miami is one of the largest cities in the USA when you take into consideration the entire urban area.
Make no mistake, this is a BIG city. As such, getting around can either be straightforward or deceptively daunting. So why not get into the specifics?
You can still experience Miami without a rental car and have a great time doing so! You'll just be limited to the more central districts around Downtown, Miami Beach, and Coconut Grove.
Traveling in Miami long-term? Keen to make some cash when you are not exploring the city?
Let me be the first to tell you that Miami and the US in general are top contenders when it comes to volunteering on the road. Miami has an awesome digital nomad lifestyle: it has a plethora of Wifi-equipped coffee shops and other cute workspaces!
Teaching English online is a great way to earn a consistent income – from anywhere in the world with a good internet connection. You can work from your laptop, save some cash for your next adventure, and make a positive impact on the world by improving another person's language skills. It's a win-win!
Whether you are keen to teach English online or looking to take your teaching game a step further by finding a job teaching English abroad, getting your TEFL certificate is absolutely a step in the right direction.
While Miami and the United States, in general, aren't the best places to volunteer on the road, you never know what you might find on a quality platform! The Broke Backpacker highly recommends Worldpackers as it's easy to use and highly rated. It also comes with some neat community features that you won't find on competing sites!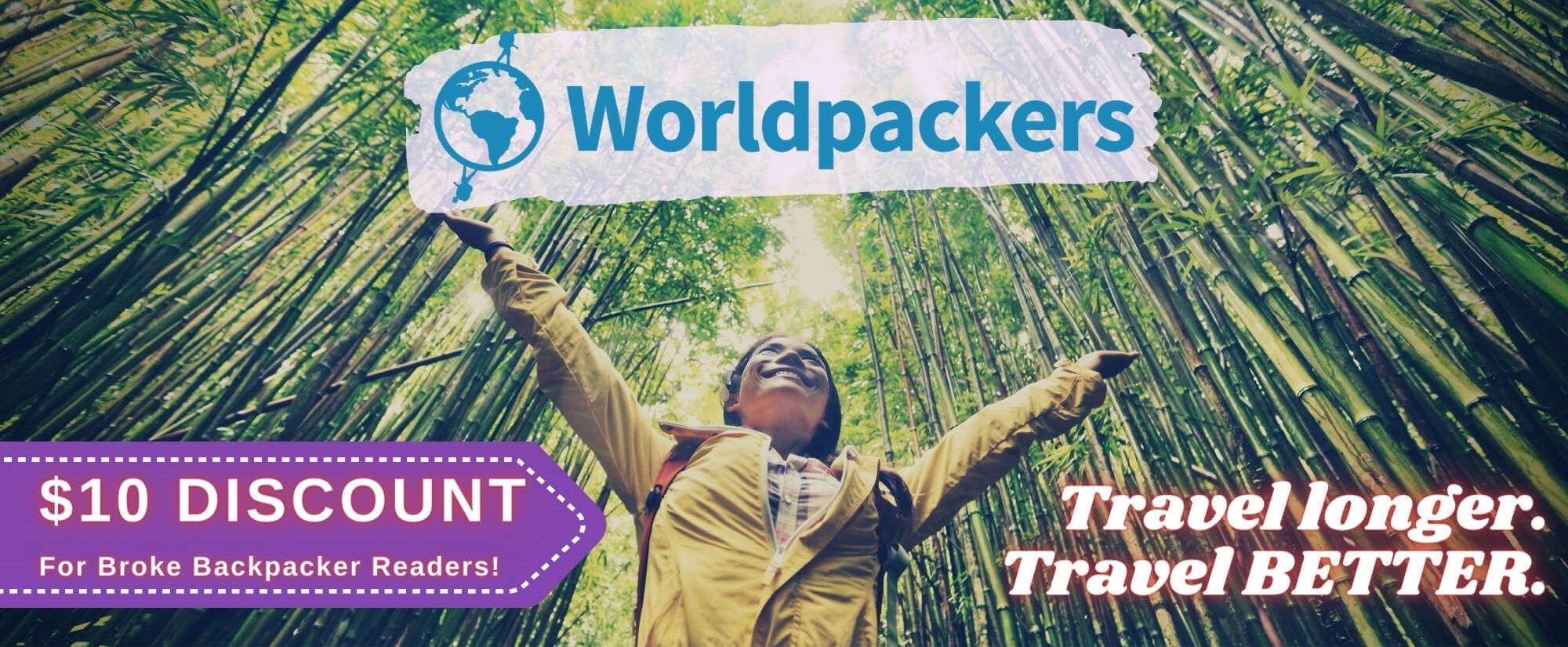 Worldpackers: connecting travellers with meaningful travel experiences.
Miami nightlife is all about one thing and one thing only, people: clubbing. This is a city where people go to see and BE seen, at the same time.
Miami is the kind of town that attracts the most lavish and ridiculously wealthy people in the USA. Celebrities travel to Miami to spend significant amounts of cash and, as such, clubbing has become a very serious business in this town. Some of the most famous nightclubs in Miami that appeal to this clientele include E11EVEN, LIV, and Club Space, though the latter is a chiller techno-friendly scene.
You'll need to be dressed to the nines before even considering entering a Miami club. Being a female also helps you in this endeavor. Guys will probably need a few girls with them if they hope to enter. (Offer some girls a drink to help you get in if you're alone.)
If that isn't quite your scene, there are plenty more laidback things to do at night in Miami!
Being the hipster hangout that it is, Wynwood has lots of trendy dives and breweries around that are easy to hang out – check out Gramps and Wood. Little Havana is where you'll find all of the Latin-themed joints–do visit the iconic Ball & Chain.
For the perfect place to get lit in the actual city center, look no further than Brickell's The Wharf which opened in 2017 and has been popular ever since.
Finally, you can even find some cool spots in the outer neighborhoods, like Coconut Grove, see Monty's Raw Bar and ask for a PK3 for a real tipsy evening. If you really want to go local, check out The Wetlab on Virginia Key, which is particularly popular with University of Miami students on Friday nights.
Dining in Miami
Miami is worth visiting for the food alone. The cuisines here are as hugely varied as its residents and benefit from amazing local ingredients. In Miami, you can find just about anything your stomach desires.
Being amongst the tropics, fruit and seafood are huge parts of the local diet. Fish is often caught and served fresh the day of and is garnished with a bright array of fruits, like mango, pineapple, and papaya. Citrus is ubiquitous and is used in everything from mojitos to fresh Florida OJ to key lime pie.
As befitting a city that is dominated by Spanish and Caribbean cultures, Latin foods are obviously the overwhelming trend. International staples like Jamaican jerk, South American ceviche, and the ubiquitous fried plantain will easily be found in Miami.
Of course, Cuban food and its most exalted sandwich, the Cubano, reigns supreme.
Little Havana is the place to go for Cuban food. In fact, one of the most well-known places to eat in Miami, Versailles, is here. It's touristy but the lines are worth braving if there's a cup of sweet Cuban coffee and a pastry at the end. While exploring Little Havana, be sure to keep an eye for the frita – the heavenly Cuban version of an American hamburger that comes stuffed complete with fries.
Let's not forget that Florida is still a part of the South, which means comfort food is in no short supply. There are some solid BBQ joints in the northern parts of the city. Whether or not you feel comfortable traveling to the likes of Overtown or Liberty City for the ribs is up to you, though parts of the much more tame South Miami can also fill your authentic food-truck cravings.
Slick Restaurants and Cheap Eats in Miami
While there are certainly cheap eats to be found in Miami, this is absolutely not Asia, folks. The culinary scene in this city is catered to the rich, which is why it's filled with (pricy AF) world-class restaurants. Even the cheapest food joints are expensive, and the actual cheapest option (besides cooking) is likely McDonald's.
When I lived in Miami, I cooked at least 5 days out of the week and I suggest you do the same. As for grocery stores, Publix is very popular all throughout Florida, but for the best food deals, head to Winn Dixie or Trader Joes. Don't be afraid to try somewhere random that's teeming with locals though – you can't go wrong there!
Anyways, here are some of my favorite backpacker-friendly eateries in Miami:
EDM in Miami
You can't talk about Miami without properly delving into the scene that makes Miami so unique: its enduring and passionate love for all things Electronic Dance Music. While it might not be as "on the map" as Berlin, Miamians KNOW how to party, and you can find some of the best names in the electronic world on lineups week after week.
Here are just a few of the events and clubs that you should know about if techno/bass or anything else tickles your fancy:
Club Space – This place needs to be mentioned again because of how iconic it is. From Sunday morning sets that start at 6AM, to more than 24-hour-long dance parties, Space is the hippest and most happening club in Miami for a reason. Located in downtown Brickell, boogie-ing at a "Sunday Service" is an experience.
Ultra Music Festival – One of the biggest festivals in dance music takes place every March in the Magic City, and from experience, it's definitely worth going to at least for a day. I've gone to two Ultras at this point, and if you've never been to such an event, it's absolutely amazing. Join University of Miami Facebook groups to find people selling single-day tickets if you don't want to buy an entire weekend pass.
Treehouse – If you're looking for actual techno with more of an underground vibe, look no further than Treehouse, a relatively new club on Miami's EDM scene. Located on Miami Beach, you can often find events on Friday and Saturday nights.
Miami Music Week – While Ultra often gets all the limelight, it's merely one event out of an entire jam-packed week of activities. Taking place in March, the weeklong bender is definitely something to plan your Miami itinerary around. It features dozens of shows at just as many locations, from yachts to pools to late-night club performances.
Getting Off The Beaten Path in Miami
While there are some famous places in Miami that you absolutely can't miss, getting off the beaten path is where you'll get to see the real city. Ya know, the one behind the glitz, glamour, and blow.
One of my favorite things to do when in Miami is to explore a new area or try a completely random restaurant or happy hour. I've been pleasantly surprised on many occasions, even found myself in serene natural areas I didn't think were possible in the over-populated 305.
Miami is also a great place to stick around for some day trips. Staying in the Florida Keys is quite the experience, especially when October rolls around and Fantasy Fest gets going. The massive "adult party" is a staple of the Keys and is certainly worth adding to your Miami bucket list.
But don't think this means you need a car to have unique experiences while traveling in Miami. Nope!
Even in Miami Beach, you can get yourself off the tourist trail by simply venturing away from the crowds of Ocean Drive on foot. In a city with thousands of restaurants, people, and viewpoints, it shouldn't be that hard to make your Miami trip unique!
Before you travel to Miami, you're definitely going to have some burning questions. And I've got answers!
If there's one thing I can guarantee in this Miami travel guide, it's that the Magic City should be a damn good time. The city is extremely hyped and well-known, but you can watch a million shows and movies about Miami and still won't know what it feels like. That's something only visiting the city can do.
Because Miami really is what they say: crazy, glamorous, ratchet, and home to some of the continental US's best beaches. But as much as you should enjoy all the fun that Miami has to offer on the surface, be sure to also get into its culture. Learn about its history and try to meet some of the people that live here.
Visiting Miami will bring you ample opportunities to participate in debauchery, and it is very important to have fun, let loose, and get a bit wild at times. Most trips I have been on across the world have included at least a few mornings where I wake up knowing I went too far.
But make your trip to Miami more than mornings spent on the bathroom floor, or at least limit them. There's an entire vibrant, tropical, and one-of-a-kind city out there with a whole lot to offer beyond nightlife.
Updated: February 2022 by Samantha Shea at Intentional Detours.
---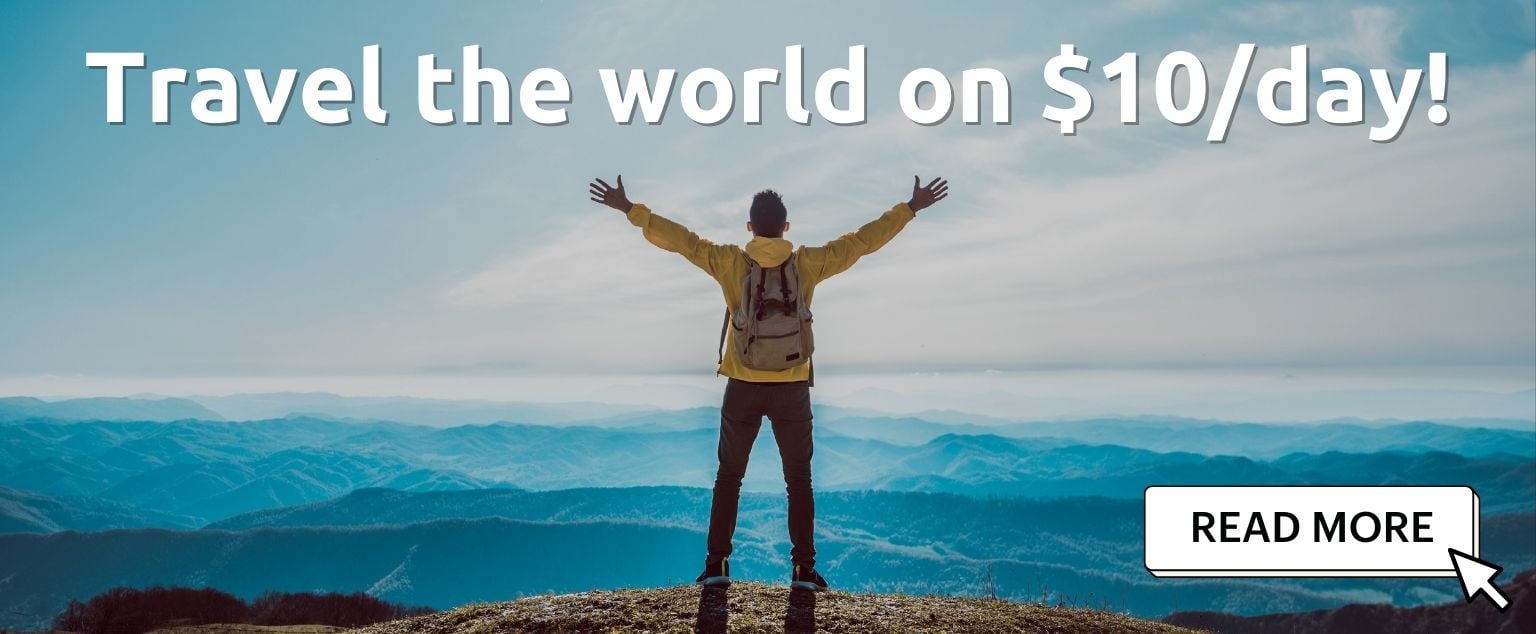 And for transparency's sake, please know that some of the links in our content are affiliate links. That means that if you book your accommodation, buy your gear, or sort your insurance through our link, we earn a small commission (at no extra cost to you). That said, we only link to the gear we trust and never recommend services we don't believe are up to scratch. Again, thank you!