The popular city of Miami is one of the top-rated destinations to visit while you're in the USA! It has a multifaceted landscape filled with a host of exciting things to do. These include exploring its magnificent beaches, cultural immersions, and excursions to some of the most exotic places to visit in Miami!
This beautiful city caters to adults and children alike! So, if you've been looking to take that much-awaited holiday by yourself or with the kids, Miami is waiting for you!
If you don't know what to do in Miami, Florida, we've compiled some of our most favorite things to do in this bucket-list destination!
Top Things To Do In Miami
Here are our top Miami attractions to see and enjoy while you're there!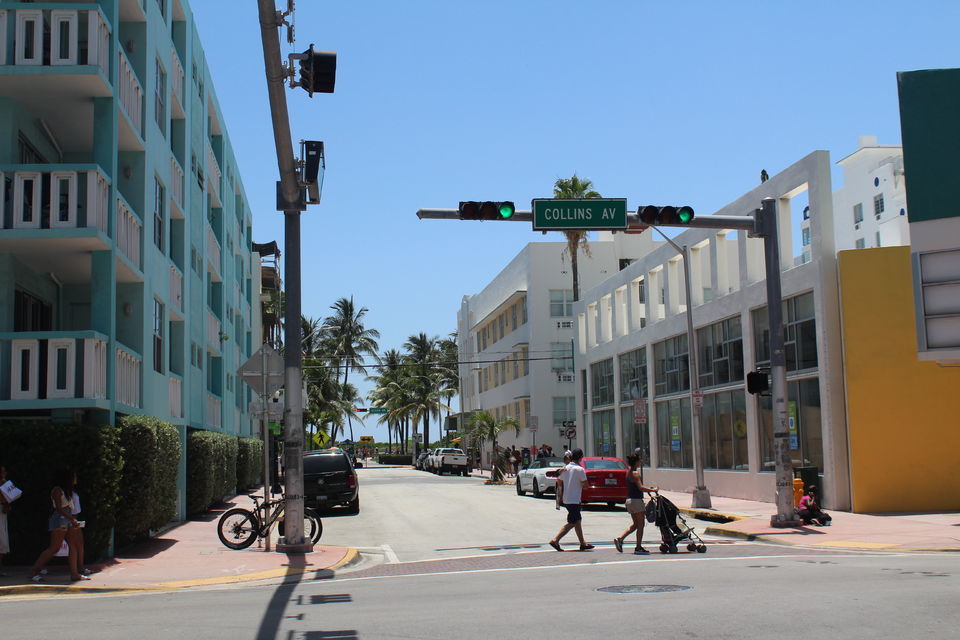 South Beach is one of the most popular landmarks in Miami, Florida. Why wouldn't it be? With its picture-perfect scenery lined with palm trees and turquoise waters. You might just feel like you've landed on a piece of heaven!
Learn about the reasons why this location is so iconic, then spend the rest of your day soaking in the warm rays of the sun or dipping in and out of the inviting waters.
With an opening time of 5 am and closing time of 12pm, you can enjoy a full day out at South Beach. It's a must-do in Miami!
2. Enjoy The Old School Charm of The Olympia Theater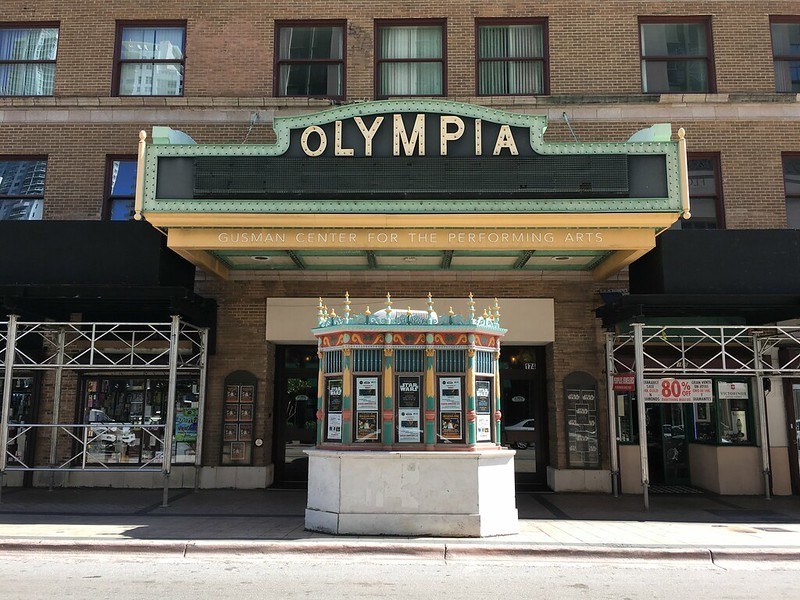 The Olympia Theater is one of the most iconic venues to visit in Miami! This theater originally opened in the 1920s and has since maintained its nostalgic, old school charm throughout the years!
If you'd like to have a relaxing day or night out on the town, have a look through their event calendar to get a feel of what's on show.
This theater is a living legend and a reminder of a long time gone. Yet, it blends in seamlessly with all the modern architecture!
FIRST TIME IN MIAMI
Downtown Miami
Downtown Miami is the commercial and financial centre of the city. It is a generally busy area that is jam-packed with skyscrapers and businesses, shops and boutiques, and entertainment venues.
Places to visit:
Visit the Freedom Tower, one of the most iconic buildings in the city
Go for a stroll along the water at Bayfront Park
Shop til you drop at Bayside Marketplace, a two-story open-air shopping centre
For more Places to Stay, check out our full Miami Neighborhood Guide!
Visiting the vibrant Cuban district of Little Havana is one of the top things to do while in Miami. Take a walk along the streets of this close-knit community with someone in the know-how, as you sample all the best Cuban food around!
Get your taste buds ready for this one of a kind experience, where the old Caribbean cuisine meets the modern influences.
For an interesting twist, make your way down this district's own version of the "Walk Of Fame". Here, Hispanic Hollywood talents are recognized in all of their glory!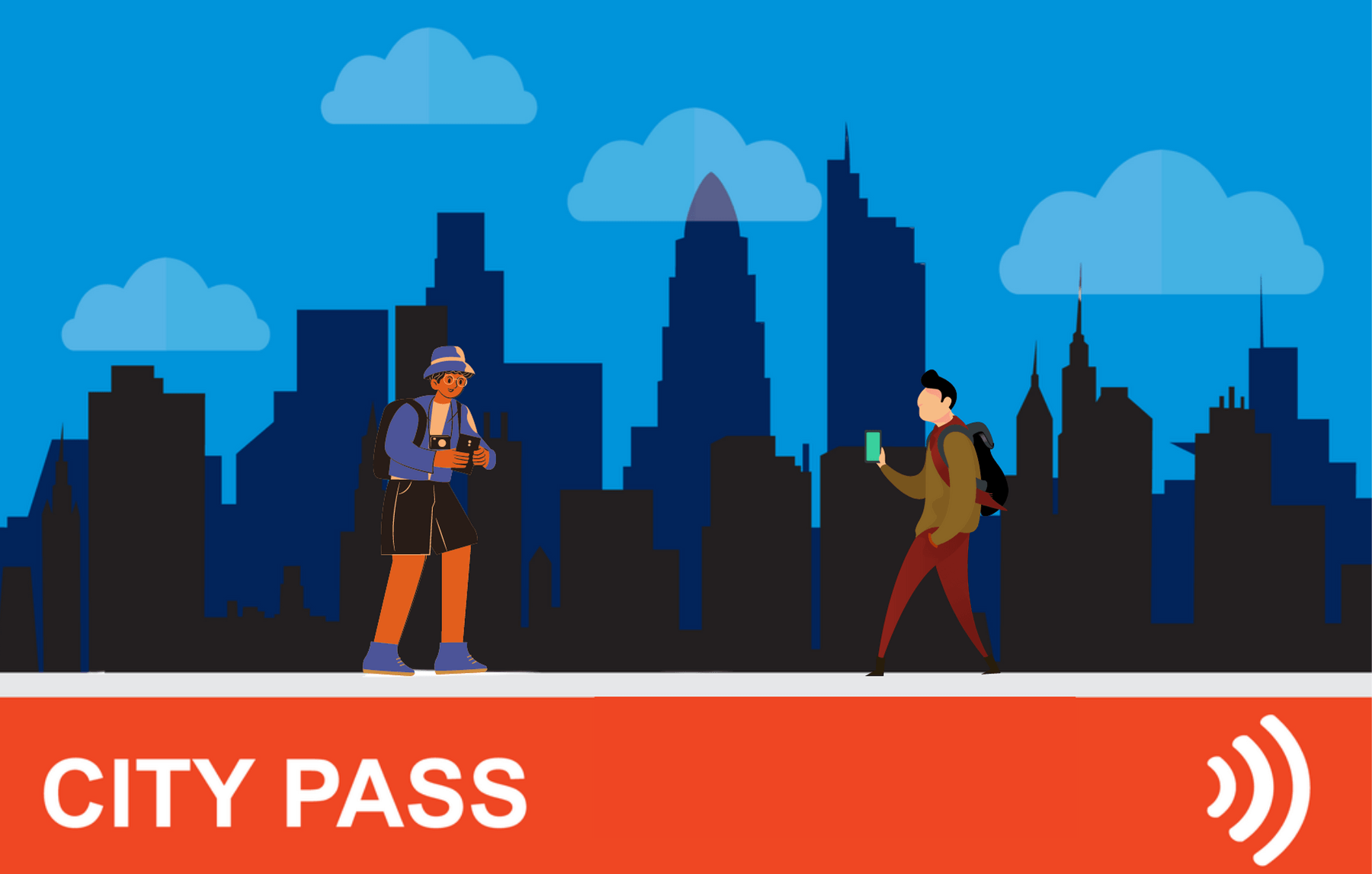 Travelling to Miami? Then plan yo' trip the smart way!
With a Miami City Pass, you can experience the best of Miami at the CHEAPEST prices. Discounts, attractions, tickets, and even public transport are all standards in any good city pass – be sure invest now and save them $$$ when you arrive!
Buy Your Pass NOW!
4. Get Lost in The Greenery at The Fairchild Tropical Botanic Garden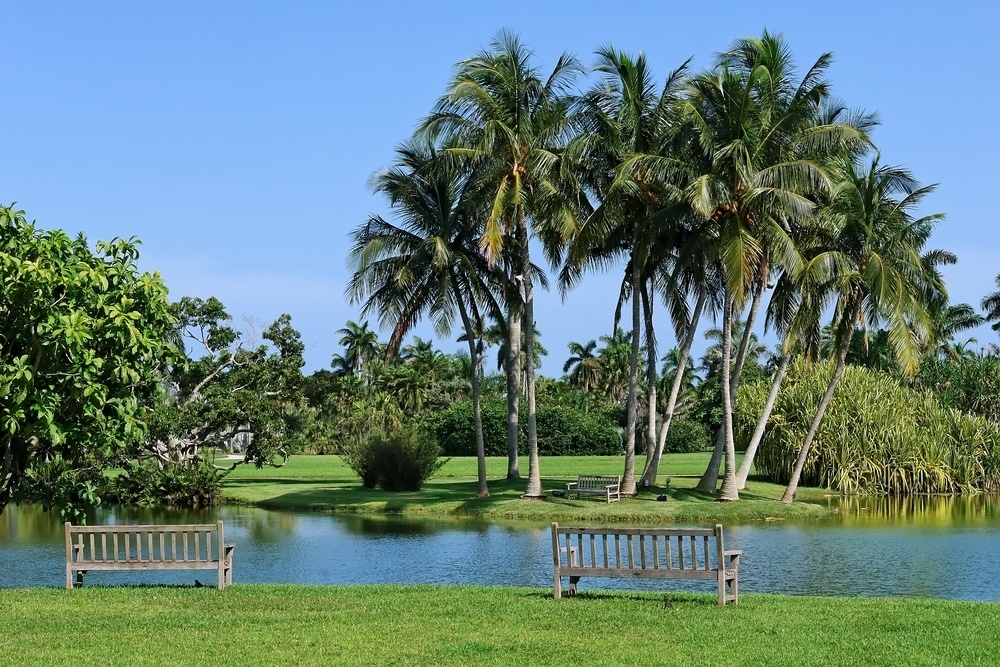 This beautiful tropical garden set near the historic center is one of the top things to see in Miami if you're an avid nature lover!
You can enjoy the views of this botanical garden from the comforts of the tram or you could opt for a self-guided tour with directions!
This botanical garden is also very family-friendly and is suitable for all age groups! You might just be lucky and have your travel dates match the event calendars often busy schedule.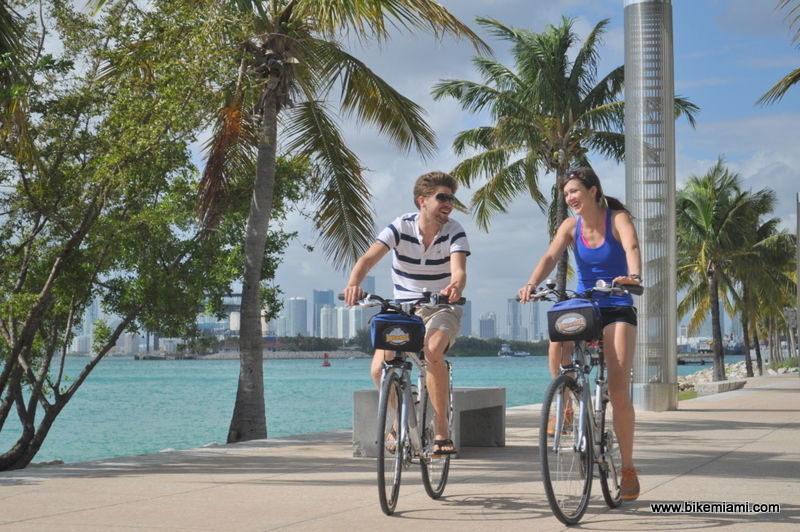 You haven't been to Miami if you haven't made your way down its famous Ocean Drive! This Art Deco Historic District is famous for its buildings, which are easily recognizable from multiple movies and shows!
Remember Scarface, Bad Boys or Miami Vice? Well, all of these movies have used this famous district as the perfect backdrop for their blockbuster storylines!
One of the best ways to appreciate these architectural masterpieces is on a day out on the bike with one of the locals. This one of a kind drive really comes to life with a little bit of added context!
This is one of the most fun things to do in Miami, Florida!
6. Watch The Miami Heats at The American Airlines Arena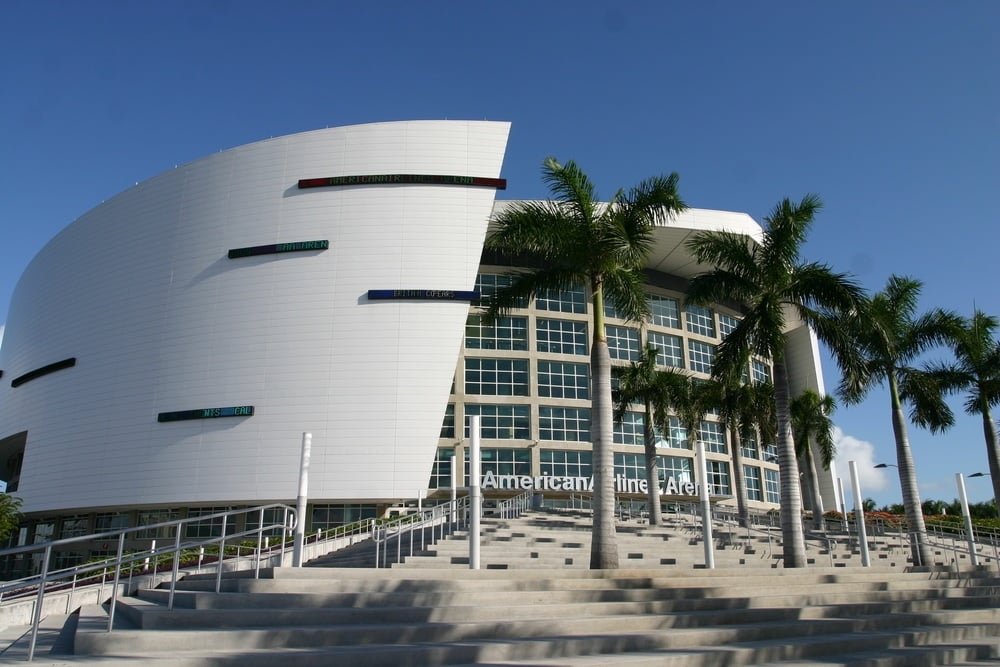 For sports lovers, this popular sports arena hosts a number of games and events throughout the year! If you're a Miami Heat fan, you might just catch this NBA team playing here during your stay.
Outside of basketball and other sports matches, this Arena also hosts a number of headlining concerts within its surroundings!
You can match your travel dates to any upcoming events if you're interested in having a night out on the town!
Small Pack Problems? 😉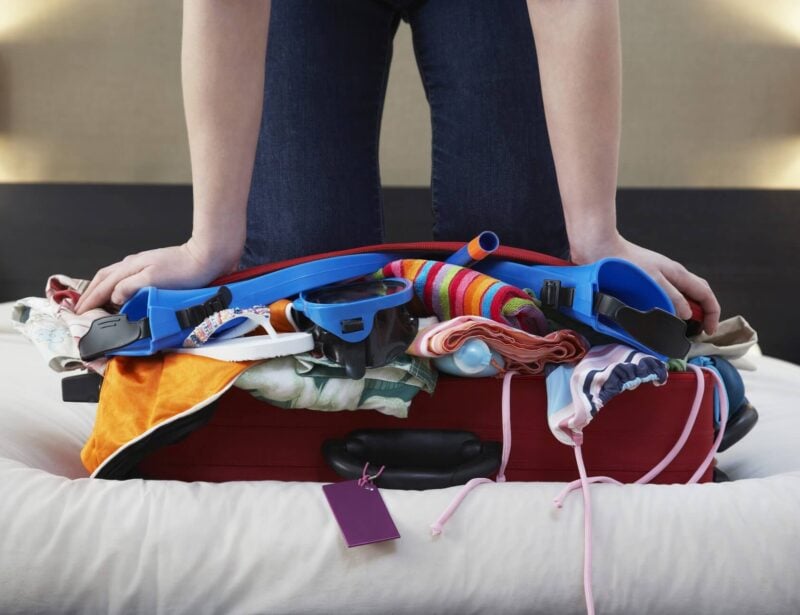 My missus travels with all her clothes in ziplock bags: don't be like my missus. UP YOUR PACKING GAME!
Packing cubes for the globetrotters and compression sacks for the real adventurers – these babies are a traveller's best kept secret. They organise yo' packing and minimise its volume too so you can pack MORE.
Or, y'know… you can stick to ziplock bags.
View Our Fave Cubes
Or Check Out the Sacks!
Miami is one of the best places to set sail with a margarita in hand on the high seas. It's not cheap but holidays are for indulging yourself! Equipped with a captain who will guide you to the most famous islands and viewpoints, you can't really go wrong.
The boat comes with a grill, plenty of board games, and the option for drone footage to be taken of your trip. Prices start at around $540 for 4 hours with the option of an extended trip and many different route options.
If you're lucky, you'll even spot some dolphins or manatees!
Unusual Things To Do
Here are our favorite unusual things to do in Miami!
Escape the hustle and bustle of the city and make your way to the well-preserved Vizcaya Museum where you can take yourself on a lovely self-guided walking tour!
This impeccable museum was the former home of a renowned businessman. It's an impressive ode to art and architecture! No costs were spared in the design of this spectacular structure and you'll see this at every turn.
The best thing is, you probably won't have to fight off any crowds, because it doesn't get too busy! If you don't know where to go in Miami, come here!
If you'd like to leave the city of Miami with a dancing skill, you should definitely get your salsa on at one of the many dancing classes around!
This activity is one of the top unique things to do in Miami, and, you'll get to learn some sultry moves and meet some amazing people along the way!
Treat yourself to a refreshing Mojito at the end of the night and enjoy your newly acquired moves for the rest of your stay!
10. Taste The Unusual Flavors of Avocado Wine at Schnebly Redland's Winery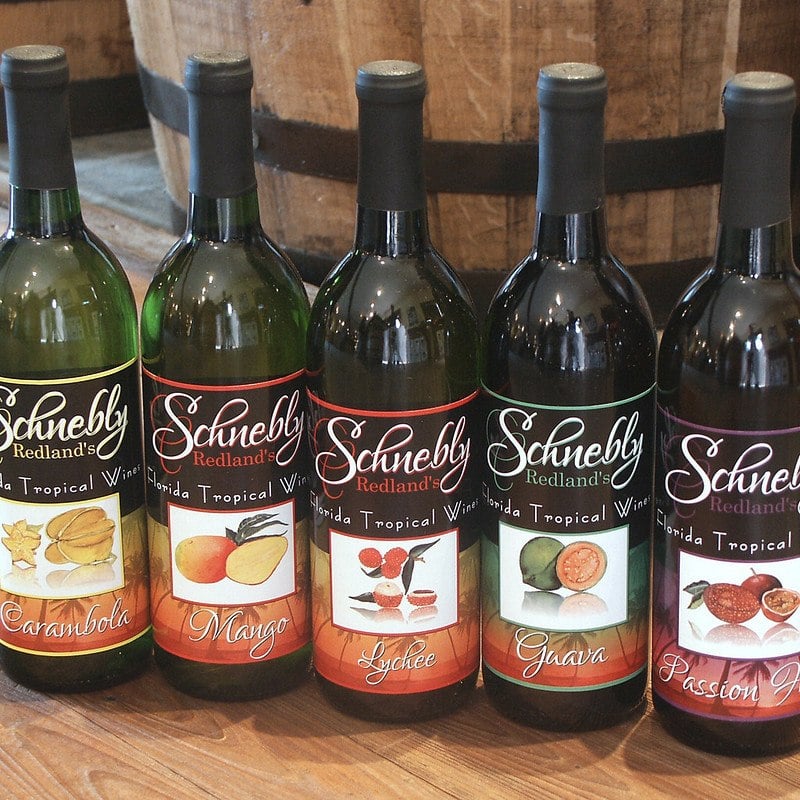 The wine lovers are in for a treat at the Schnebly Redland's Winery where there's a number of unusual wine combinations on offer. At this winery, you'll experience the taste of locally produced wines from some of the most unassuming ingredients around including avocado, mango, and guava.
Make a whole day out of your trip and pack a picnic for yourself or for your family. The establishment has a number of well-kept grounds with water features and a restaurant where you can set up for the day.
This establishment is one of the top must-sees in Miami!
Safety in Miami
Miami is relatively safe for tourists. However, there are some locations that you might need to avoid including Liberty City and Overtown. Have a look at our Safety Guide for an insider's perspective on how to stay safe. It's also advisable to always get good travel insurance. Check out our roundup of some of the best travel insurance around!
In the end, it's all about avoiding doing certain things including grand displays of wealth or walking alone in the streets at night. Regardless of where you are it's always good to take all precautionary steps to stay safe.
Have a look at the Miami Safety Guide before you fly and always get travel insurance. Check out our roundup of the best travel insurance.
Travel with peace of mind. Travel WITH a security belt.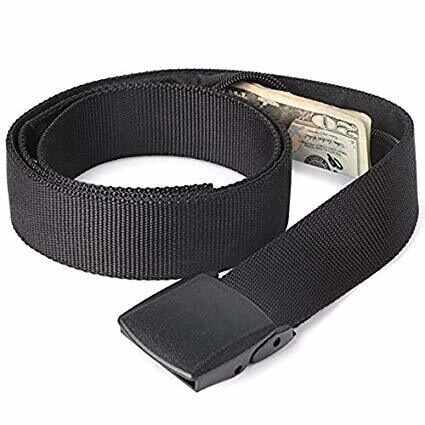 Get your cash stashed with this awesome Pacsafe money belt. It will keep your valuables safe no matter where you go.
It looks exactly like a normal belt except for a SECRET interior pocket perfectly designed to hide a wad of cash or a passport copy. Never get caught with your pants down again! (Unless you want to.)
Hide Yo' Money!
Things To Do At Night
Here are some of our favorite things to do at night in Florida, Miami!
11. Take in The Sprawling Views of The City at a Rooftop Bar
Miami has an array of rooftop bars overlooking the city to explore! Our most favorite ones include Juvia, Area 31 at the Epic Hotel and Dolores, and But You Can Call Me Lolita.
All these bars have a distinct flair of their own that you need to see and experience for yourself at least once on your trip!
Enjoy the sprawling views of this magnificent city with a drink in hand after dinner or make it in time to watch a spectacular sunset! Whatever you decide, it'll be a memorable experience!
This artsy district is one of the most interesting districts to explore when you visit Miami. It's even better, during the nighttime. Known for its beautiful graffiti art and murals that don the walls within its surrounds, the Wynwood Art District's eclectic feel will definitely reel you in.
Once you're done appreciating the murals, make sure to visit one of the oldest galleries in the district. The Wynwood Art District is one of the top places to go in Miami to get a feel of its creative culture!
13. Indulge in a Variety of Cuisines at The Time Out Market
If you never thought about adding one of the largest food halls on your bucket-list, well, here's your chance. The Time Out Market is one of the largest food halls in Florida and it has a diverse range of cuisines to indulge in.
Here, you can sample some of the best craft beers and signature cocktails paired with incredibly delicious meals from all the different corners of the world.
Whether you're looking for some comfort food or more health-conscious options, this is the place to find it!
Where to Stay in Miami
Looking for a specific place to stay in Miami? These are our highest recommendations for the best places to stay in Miami.
The Generator Miami is our pick for the best hostel in Miami. Located at the centre of vibrant and lively Miami Beach, this hostel is close to South Beach, shops, bars, clubs, and restaurants.
A light breakfast is included and, furthermore, this hostel boasts not one but two restaurants.
This incredible hotel is located a short walk from Brickell's trendiest spots. It comes complete with a fitness room, swimming pool, and a Jacuzzi. The rooms are modern and stylish, and they are outfitted with a kitchenette, refrigerator and coffee/tea facilities. Therefore, this is our pick for the best hotel in Miami.
The 950 sqft apartment has everything you need for a comfortable stay, our guests will feel to be like home. The apt has 1 45 inches flat tv in the living room and 1 flat tv in the bedroom. One king-size bed, 1 sofa and air mattress if needed. This is one of the best vacation rentals in Miami for its facilities.
Romantic Things To Do In Miami
Here are our top romantic things to do!
14. Enjoy The Vibes At The Bayside Marketplace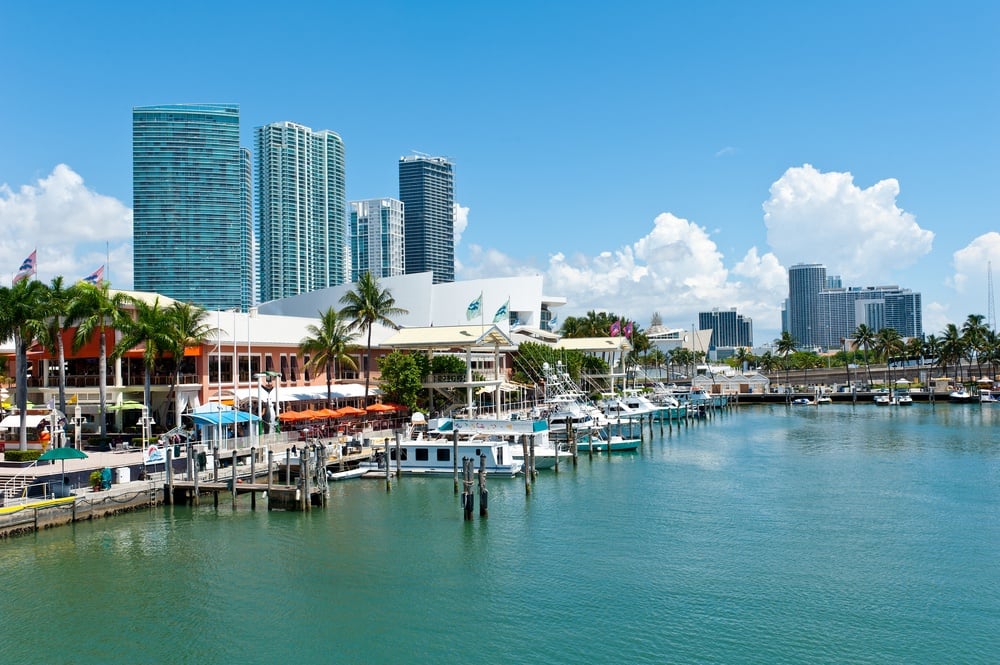 If you're into live entertainment that's far away from the hustle and bustle, then you need to make your way to this electric marketplace! Set right across the waterfront and surrounded by a number of shops to explore, the Bayside Marketplace is a must do while you're in Miami!
Here, you can also find some lovely souvenirs from Miami that you won't ordinarily find anywhere else!
You'll see a different, but authentic, side to this lively city!
Is This the Best Daypack EVER???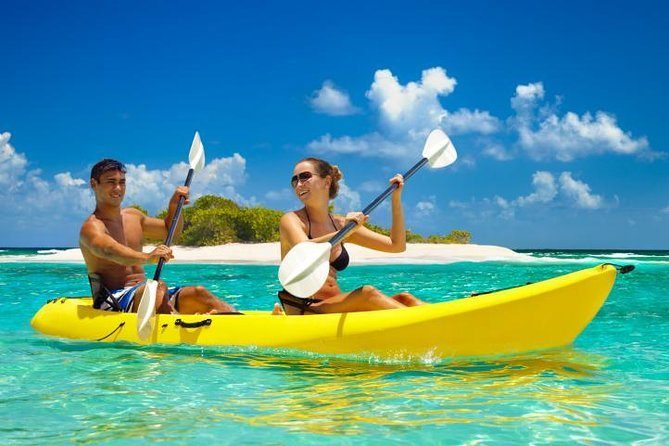 Make your way around the beautiful shores of Miami on this lovely kayak. This activity is one of the most romantic things to do while you're here.
Take in the incredible wonders of nature as you reflect on the beauty of life and love, and you might just be lucky enough to spot some dolphins in the water while you're on your journey!
This activity is usually the busiest on weekends, so do make sure to book your tickets well in advance.
Best Free Things To Do In Miami
There's a number of free exciting things to do in Miami, here are our favorites:
16. Indulge in Some Free Tacos at Wood Tavern
Make your way to this trendy popular bar for free tacos on Tuesdays from 6 pm to 9 pm. These are free for a limited time, so do make sure to secure your spot, you can also take advantage of the different specials throughout the week.
Apart from its impressive discounts and deals, it's also known for its laid back vibe and upbeat live music! The Wood Tavern is one of the coolest places to go in Miami, Florida.
For an unforgettable time out with some of the locals, head over to this popular establishment!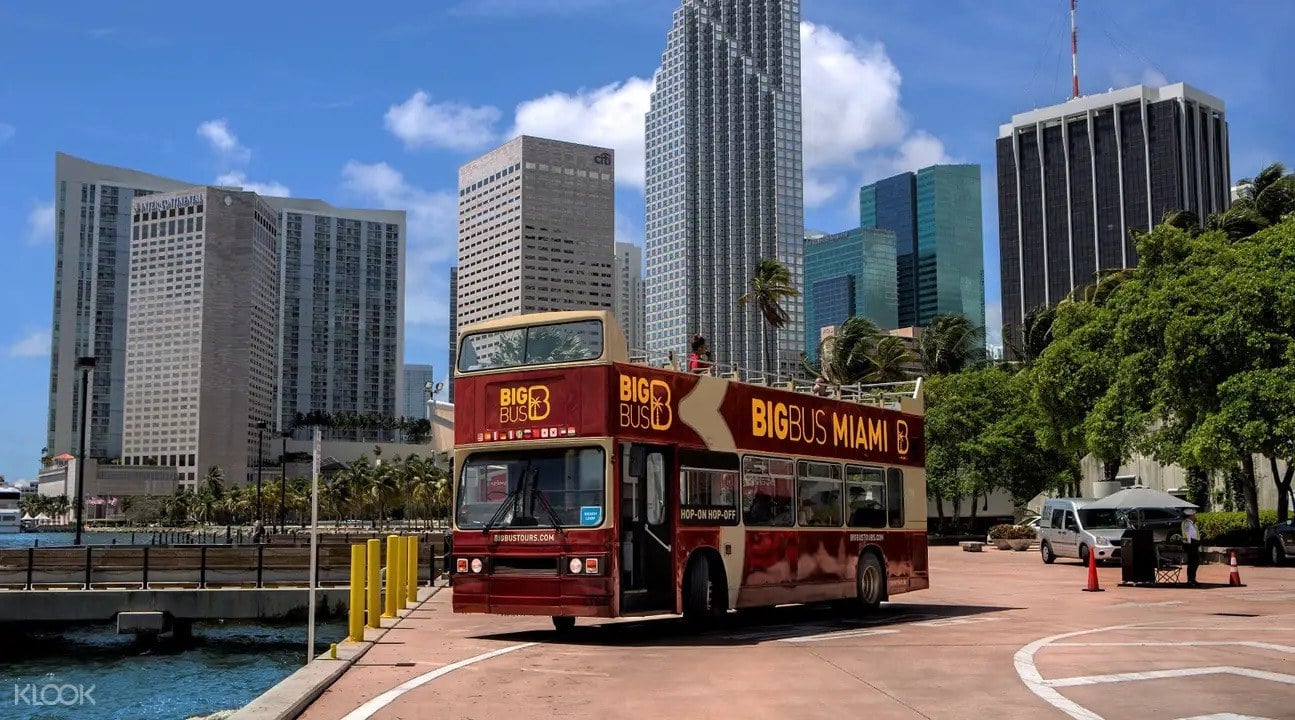 They say the best things to do in Miami during the day are free and this nature trail fits the description. Sometimes it's best to take the time out to be one with nature and this trail is one of the best ways to do so in Miami.
You can choose to jog, walk or even cycle along this trail which also has a restaurant that you can make a pitstop at.
If a walk isn't your cup of tea, make your way onto the paid Biscayne Bay Boat Tour instead! You can even rent your own boat in Key Biscane, if you fancy stepping your vacation up a notch!
18. Center Your Soul With Free Yoga at The Bayfront Park
If you'd like to take a moment out of your day to reflect, make your way to the Bayfront Park for a refreshing yoga session. The classes are all free, but tips and donations are always welcome!
You just need to bring yourself, a yoga mat, water and a towel to refresh.
The yoga classes at Bayfront Park are one of the cool things to do in Miami! And their schedule is regularly updated on the Bayfront Park website!
Books to Read in Miami
Learning to Die in Miami – Carlos Eire chronicles his youth in Miami, which begins in a refugee camp for Cuban children on the edge of the Florida Everglades. Essentially an orphan, he is quick to love the U.S., but reality soon bites hard.
Walden – The transcendental masterpiece by Henry David Thoreau that helped modern Americans rediscover nature and her beauty.
To Have and To Have Not – A family man gets involved with the drug smuggling business in the Key West and ends up in a strange affair. Written by the great Ernest Hemingway.

Unlock the The Broke Backpacker's GREATEST Travel Secrets!
You pop your email here, and we promise to send you only travel content that's actually relevant — sounds like a pretty good deal to us!
Things To Do With Kids
Miami is truly a family friendly destination and very popular amongst travellers with kids.  For the more family-friendly activities, here's a list of some of our favorite things to do in Miami with kids.
19. Explore The Farmer's Market on Lincoln Road
At this popular road, you can eat, shop, play and relax all in one area.
There's also a weekly Sunday Farmer's market where you can enjoy some of the freshly made local produce at a reasonable price! This kid-friendly road often has free live entertainment on offer for the whole family to enjoy.
If this road eventually gets boring, you can move on to the Miami Children's Museum and Fun Dimension by bus for a well-rounded day!
20. Have Fun In The Sun At The Grapeland Water Park
If you're looking for a fun day out in the waters for the whole family, head on over to the Grapeland Water Park!
You'll get to experience this incredible water park at relatively reasonable prices. There's also a movie section and a tennis-ball court to enjoy on the premises!
When the hunger pangs start ringing, there are a number of food options to choose from within its surrounds! You can easily spend the whole day here without having the desire to go anywhere else!
Other Unmissable Things To Do
Here's a list of things you can't miss out on during your stay!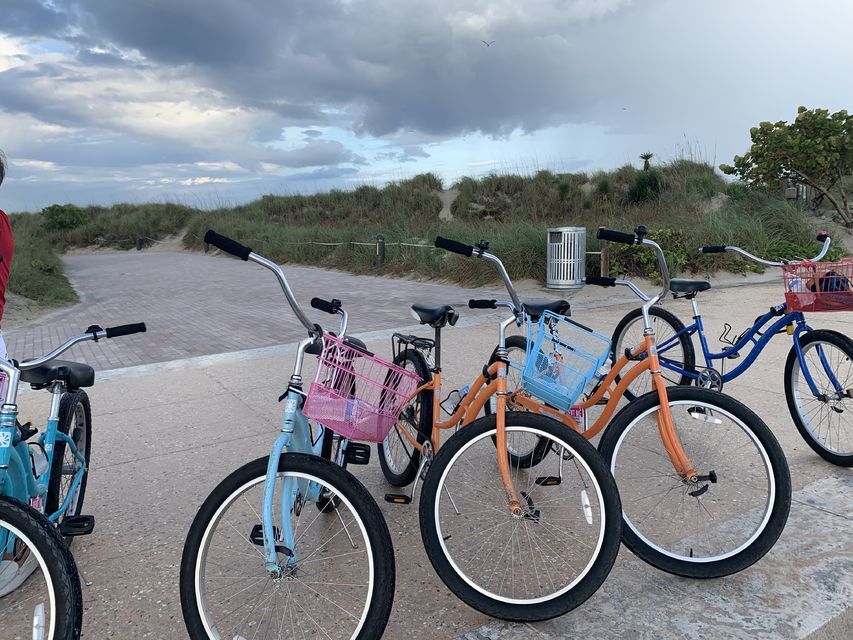 Make your way to the Miami Design District to get a feel of the design culture in Miami.
Here, you can take a free guided walking tour of the Miami Design District Art or you could opt for your own self-guided cycling tour instead!
If you'd like to splurge on an expensive item during your stay, this is one of the top attractions in Miami to do so! There's an impressive list of shops, restaurants and galleries to explore!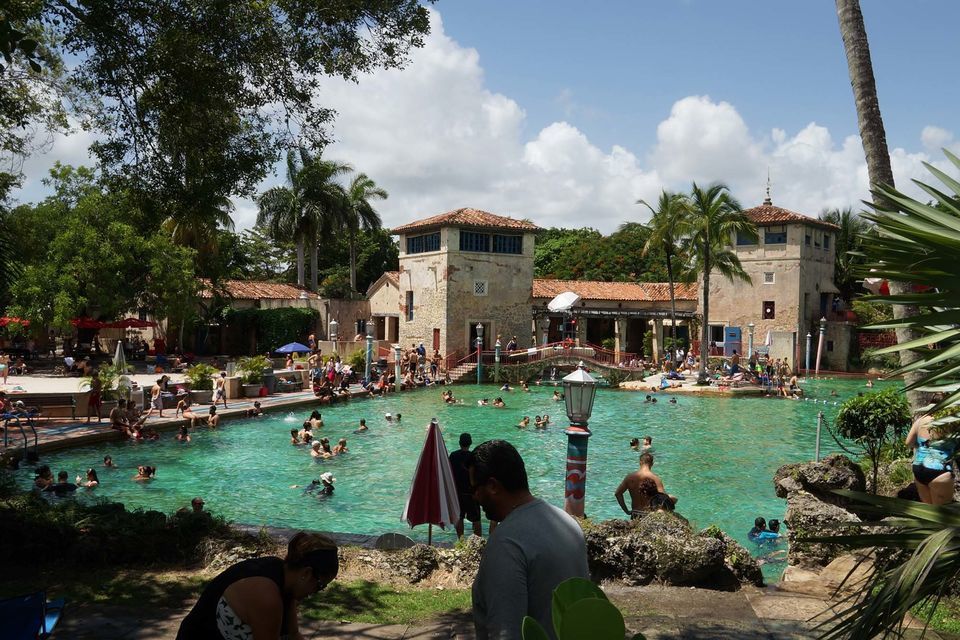 The Venetian public pool is also another iconic landmark in Miami built in the 1920s. How is a pool iconic, you might ask? Well, this pool is one of the largest freshwater pools in the USA and that is no easy feat!
To keep its waters pristine, the pool is drained and refilled with fresh water every single day. So make sure to make your way there early to make the most out of your stay!
23. Picnic Or Skate Along Haulover Beach Park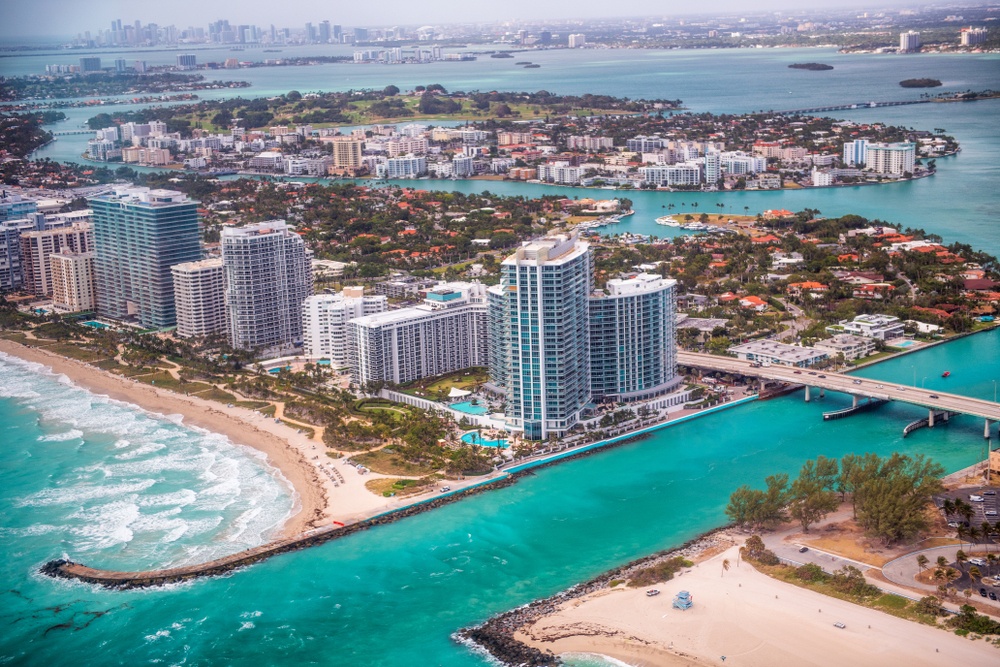 If you're looking for a hidden gem without any crowds, Halouver is the place to go. This little haven is very family-friendly and even has a dedicated section for picnicking and for pets. This hidden gem also has a skate-park in proximity where all the skaters can show off their skillset.
Although it's not as large as the other beaches, it's definitely worth a visit if you're looking to enjoy a relaxing time at the beach!
24. Take In the History At Freedom Tower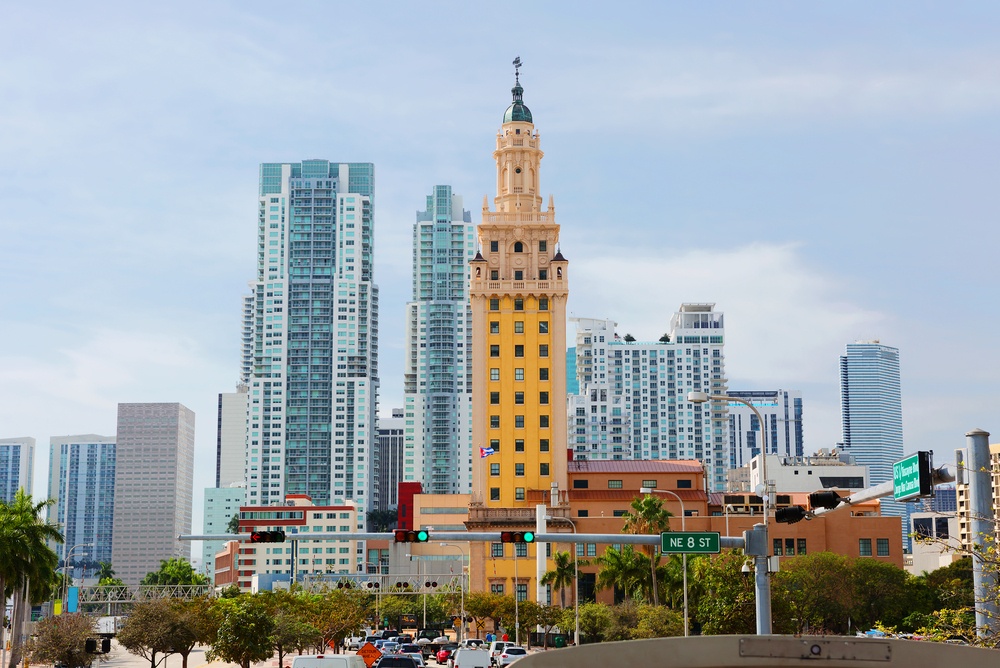 This yellow tower is a significant marker of the Cuban movement and population in Miami! Although this building was once used as a newspaper head office, it also played a key role in housing Cuban refugees during its prime. This iconic tower has been used for a variety of other things in its lifetime. It now hosts events and exhibitions throughout the year!
When you make your way here, you'll get to learn about the detailed history of the Cuban Immigration to Miami.
Day Trips From Miami
Explore more of Florida by choosing one of these fantastic day trips from Miami. Grab your camera and your favorite hat, because these excursions are seriously fun!
On this sixteen-hour trip, you'll travel from Miami to the Bahamas! Spend the day in paradise as you discover Bimini's pristine beaches and popular attractions! Sit back and relax on your two-hour high-speed boat transfer from the Port of Miami to Bimini.
You'll have a day pass to the Hilton at World Resorts in Bimini where you'll be able to make full use of this hotel's outdoor facilities. Rent a jet ski and explore the ocean, dine beachside, or relax on the warm sand with a drink!
Relax as you are transported to the hotel. Then, enjoy a stop at the famous Bimini Road, which some believe is a remnant of the "Lost City of Atlantis". You'll have approximately seven hours to enjoy this beautiful island in the Bahamas! Spend the day basking in the sun and enjoying exciting aquatic activities!
This tour offers complimentary pick-up at select hotels in Miami Beach and Downtown Miami. This day-trip is the perfect addition to your Miami itinerary!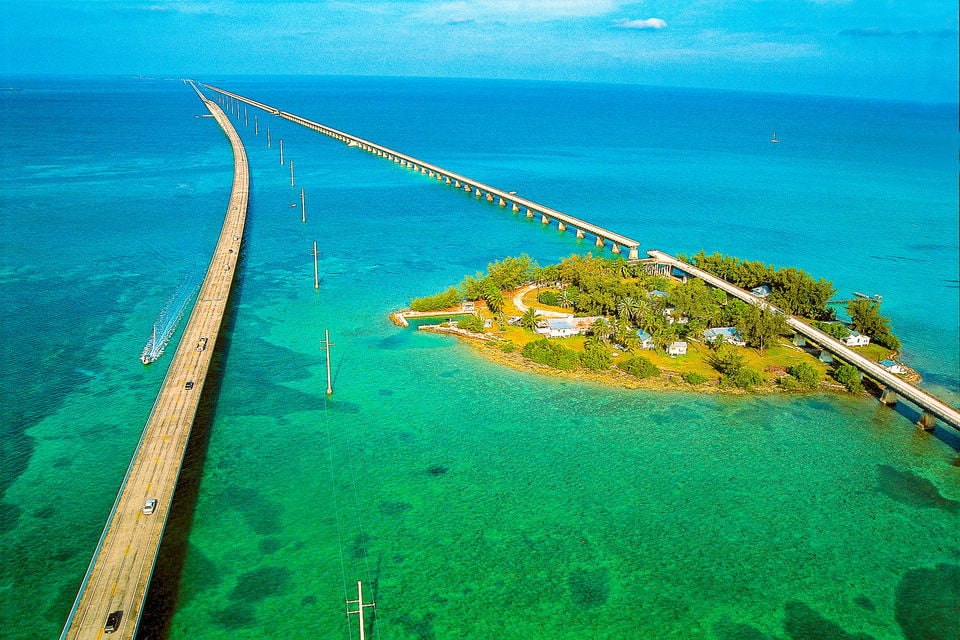 This fifteen-hour tour will take you from Miami to Key West. Discover the southernmost tip of the United States on this convenient and accessible day-trip!
Enjoy a stop in Florida City for breakfast before continuing on. Upon arrival in Key West, you'll be given a map of the city to help you plan your day, and your bus driver will fill you in on the city's key highlights. You'll have six hours of free time to explore the areas of the city that most interest you!
Spend an afternoon in leisure! Relax on a tropical beach, explore the Old Town, or unwind at the Key West Nature Conservatory! For aquatic enthusiasts, snorkel in the crystal blue waters surrounding the island. The day is yours to enjoy however you'd like!
Key West is connected to the mainland by an extensive system of bridges. Enjoy panoramic views of the ocean as you travel over the water! If you want to extend your visit here, Islamorada provides awesome accommodation, right in between Miami and Key West.
This day-trip includes complimentary pick-up and drop-off at select Miami hotels. If you want to drive it yourself, consider renting an RV and hitting the road!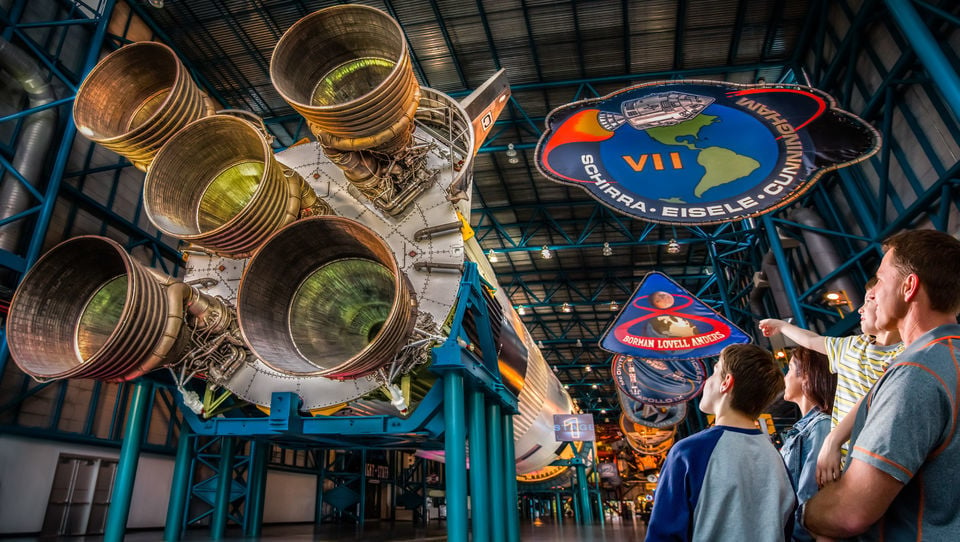 On this fourteen-hour trip, you'll spend the day discovering the Kennedy Space Center and enjoy a stop at a large outlet mall!
Learn about the history of the United State's space program at one of the most scientifically advanced places on Earth! The Kennedy Space Center is home to NASA and has been the launch site for various space programs since the 1960s.
Admire real-life space shuttles and learn about the history of the Saturn and Apollo space programs. Enjoy the interactive exhibits, IMAX movies, and the US Astronaut Hall of Fame. Learn about man's quest to explore space on this fully guided tour!
Next up you'll head to a large outlet shopping mall. Stroll around and hunt for name brands and bargains. The perfect chance to pick up all your Florida souvenirs! You could also grab a drink and a bite to eat at a restaurant nearby.
This tour is fun and educational, perfect for all ages and a great way to spend a free day in Florida!
Save $$$ • Save the Planet • Save Your Stomach!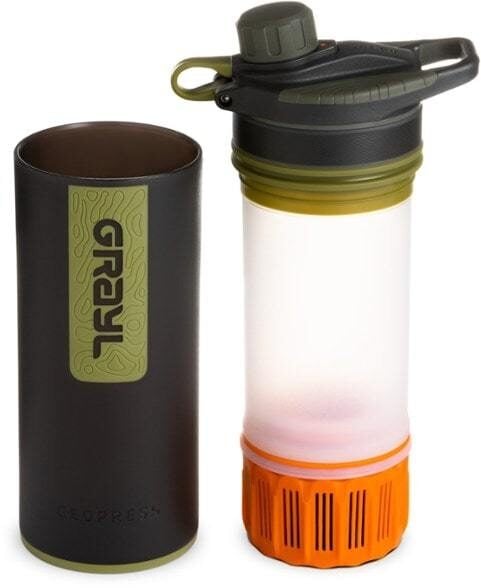 Drink water from ANYWHERE. The Grayl Geopress is the market's leading filtered water bottle protecting your tum from all the waterborne nasties. PLUS, you save money and the environment!
Single-use plastic bottles are a MASSIVE threat to marine life. Be a part of the solution and travel with a filter water bottle.
We've tested the Geopress rigorously from the icy heights of Pakistan to the tropical jungles of Cuba, and the results are in: it WORKS. Buy a Geopress: it's the last water bottle you'll ever buy.
Buy a Geopress!
Read the Review
3 Day Itinerary In Miami
If you'd like to spend 3 exciting days in Miami, here's an itinerary you can use to make the most out of your stay!
Day 1
Spend your first day taking in the most iconic sights in Miami. Make your way to the golden landscapes of South beach for a full day out in the sun. While you're here, you can learn about the history of this magnificent location or you could opt to soak in the crystal clear waters.
Less than 10-minutes away on foot and 3-minutes away on bike, is the next iconic destination, the Art Decor District! Where you can appreciate some of Miami's best architectural landmarks that have made their way into some of the biggest blockbusters in the world.
If you get a bit hungry, head over to the Time Out Market which is less than a 10-minute cycle away!
Day 2
Learn about Cuban history in Miami as you walk around the streets of Little Havana. Make sure to make a pitstop at one of the many Cuban restaurants that don the streets.
For a better glimpse into Cuban history, move on to Freedom Tower on the 20-minute bus. After an insightful visit, you can then make your way to the Bayside Marketplace which is just a mere 5-minute walk away.
Take it easy at the Bayside Marketplace where you can do a bit of shopping or enjoy some live entertainment.
Day 3
Spend your day admiring the artistic walls at Wynwood where there are a host of other things to do and explore! You can eat, shop and relax in this eclectic district and maybe even pick up a souvenir along the way.
End your day off by catching an enthralling show at one of the most iconic theaters around. The Olympia Theater is just a 30-minute bus ride away and often has an exciting list of shows to watch!
Don't forget your travel insurance for Miami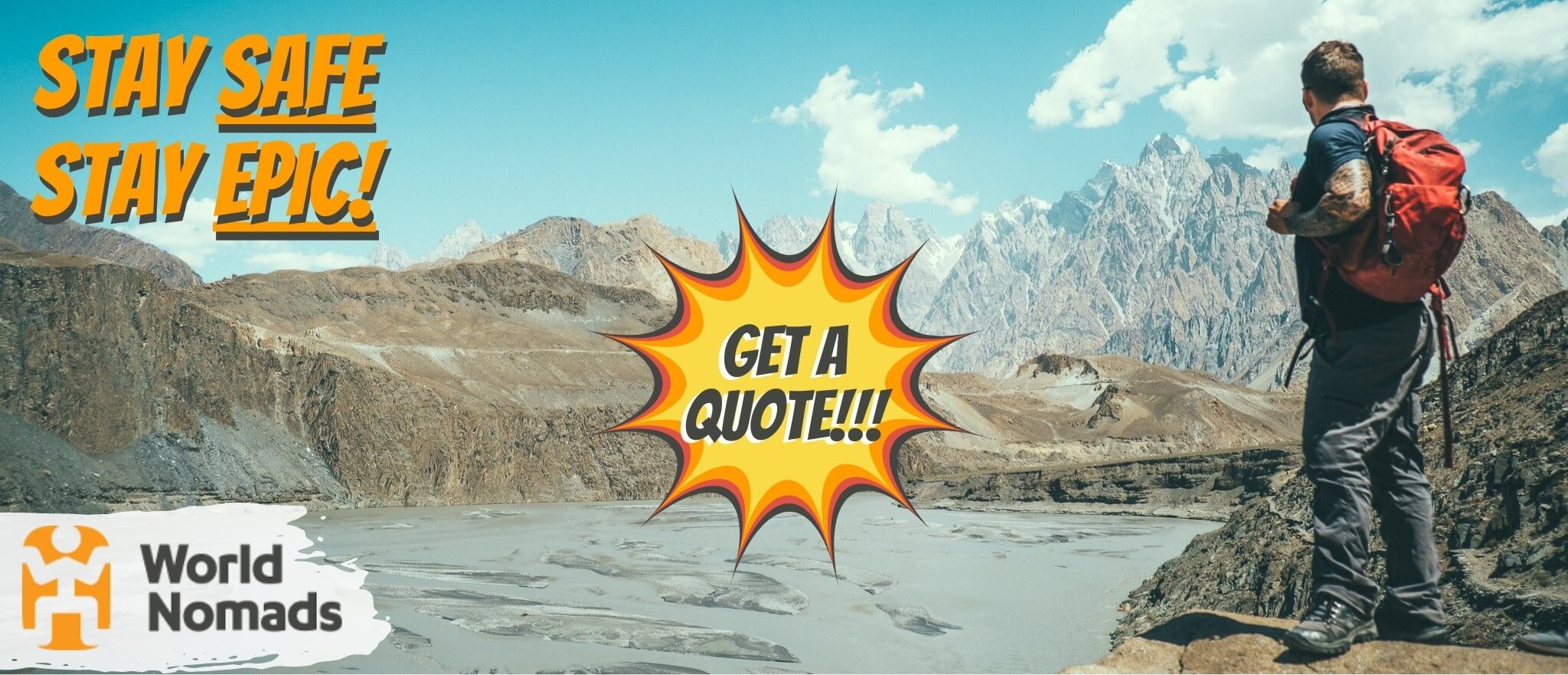 World Nomads' mission is to support and encourage travellers to explore their boundaries. They offer simple & flexible travel insurance, and safety advice to help you travel confidently.
They've been doing it since 2002 – protecting, connecting, and inspiring independent travellers just like you.
Get a quote below or read our in-depth review!
FAQ on Things to Do in Miami
Here are some quick answers to common questions about what to do and see in Miami.
Final Thoughts On Things To Do In Miami
Miami is one of the USA's favorite destinations because it has a variety of things to do to suit all types of budgets. If you're thinking of visiting this vibrant city, you'll have plenty of options to choose from!
By day, you can soak up the warmth of the sun at its multiple golden beaches. And by night, you can immerse yourself in the booming nightlife! Whether you're traveling alone, with a partner or with kids, Miami has something amazing just for you!
This bucket-list destination has a reputation for capturing the hearts of those who choose to come here! Who knows? You might just be added to the list!
---
Bye for now, but not forever!
If you want MORE top-tier Broke Backpacker content like this, then sign up for our weekly newsletter below to get the latest and greatest!
And for transparency's sake, please know that some of the links in our content are affiliate links. That means that if you book your accommodation, buy your gear, or sort your insurance through our link, we earn a small commission (at no extra cost to you). That said, we only link to the gear we trust and never recommend services we don't believe are up to scratch. Again, thank you!