For many travellers, (myself included) a visit to the US is (and was) the dream trip of a lifetime and with damn good reason. The USA is afterall, more like an entire world packed in one sprawling country. From the glitzy sidewalks of Hollywood, the razzle-dazzle of Vegas all the way to the vast expanse of Arizona, the country offers an unmatched canvas of experiences.
The USA is often seen as the land of dreams and opportunities. But the fact remains that chasing those dreams comes with a financial cost and carries some risk.
While the USA isn't generally considered a high-risk travel destination, it does come with its set of UNCERTAINTIES. From the notorious health care system (which drain your wallet faster than a New York minute) to unexpected natural calamities like hurricanes in Florida or earthquakes in California – it's better to be safe than sorry.
With all of this in mind, let's delve deeper into why you should be considering travel insurance for your American escapade! I'll set out exactly what I did to stay insured when I travelled the US to help you do the same.
Need Insurance Now?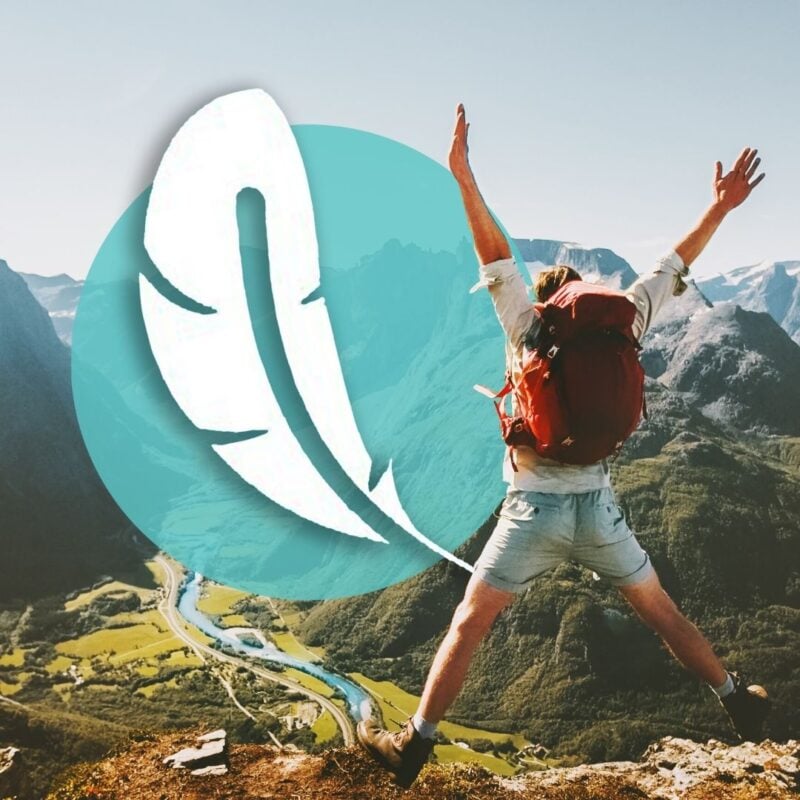 Month to month payments, no lock-in contracts, and no itineraries required: that's the exact kind of insurance digital nomads and long-term traveller types need. Cover yo' pretty little self while you live the DREAM!
Visit SafetyWing
Do I Need Travel Insurance For USA?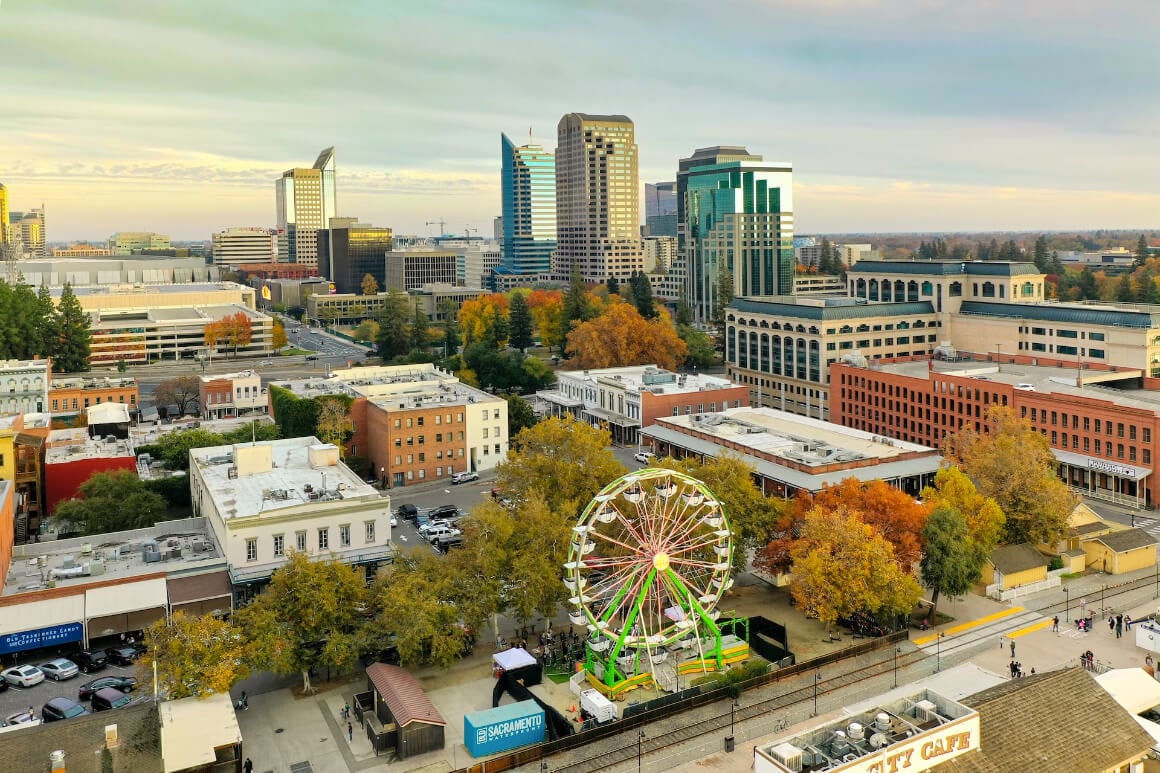 Unlock Our GREATEST Travel Secrets!
Sign up for our newsletter and get the best travel tips delivered right to your inbox.
Healthcare in the USA
Healthcare in the USA is synonymous with two things: world-class quality and sky-high costs. Unlike most nations, the U.S. doesn't have any universal healthcare system. Instead, it operates on a mix of private and public facilities and while the quality of care is often top-tier, the costs can be shockingly high for the unprepared.
A routine visit to a General Practitioner can cost anywhere from $100 to $200 without insurance, and that's just for the consultation.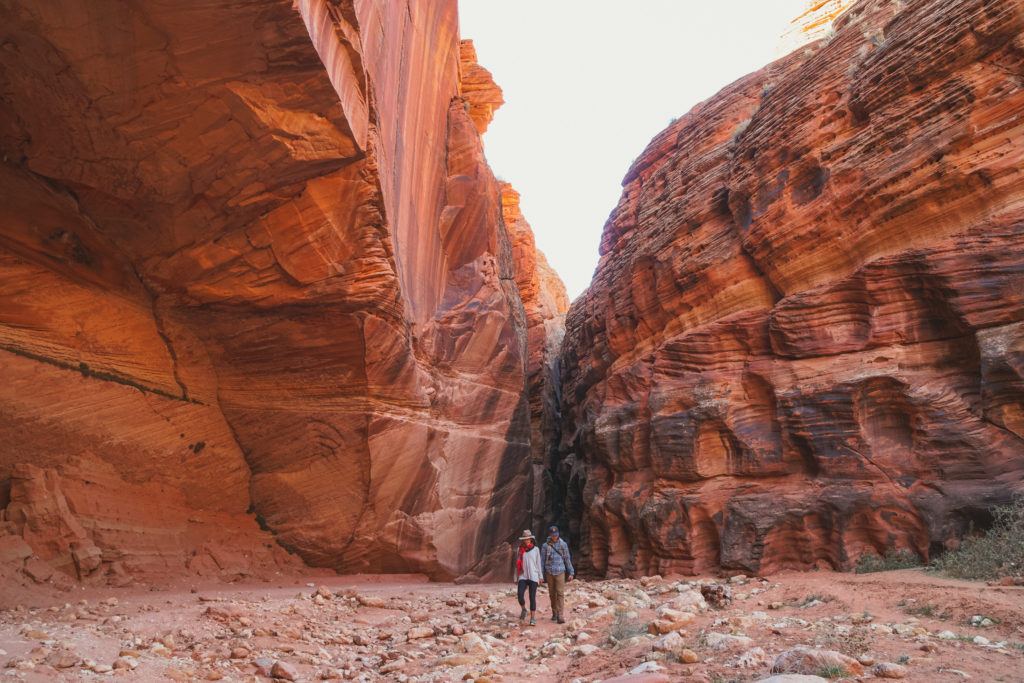 Any additional tests, medications, or procedures can raise this amount significantly. An emergency room visit without insurance? You're looking at an average of $1,400, and this can soar depending on the treatment required.
I am sure you have all heard the shocking horror stories of diabetic patients paying $1k per month for insulin and of professionals being denied life-saving cancer care because they don't have the bucks. In fact, an estimated 66% of American bankruptcies are driven by unpayable medical bills.
For European tourists used to subsidized healthcare or the benefits of the EHIC, the American system can be a shock. Even Canadians, neighbors to the USA, often ensure they are adequately covered before crossing the border due to the stark differences in healthcare costs.
Thus, when in the USA, having travel insurance that covers medical emergencies is not just a recommendation – it's an absolute necessity.
Crime in the USA
With its diverse landscape and vast population, the USA experiences a range of crime rates varying by region and city.
While metropolitan areas like New York City or Los Angeles have seen significant drops in major crimes over the years, they're not entirely free from incidents, especially opportunistic ones like pickpocketing in touristy spots.
Venturing into cities like Chicago, Miami, or New Orleans? Well, it's no secret that these great but troubled cities boast some of the highest homicide rates on earth (rivalling active war zones and failed states). In some US cities, it's essential to remain vigilant, to always be aware of your surroundings, and even to totally avoid certain neighbourhoods known for higher crime rates.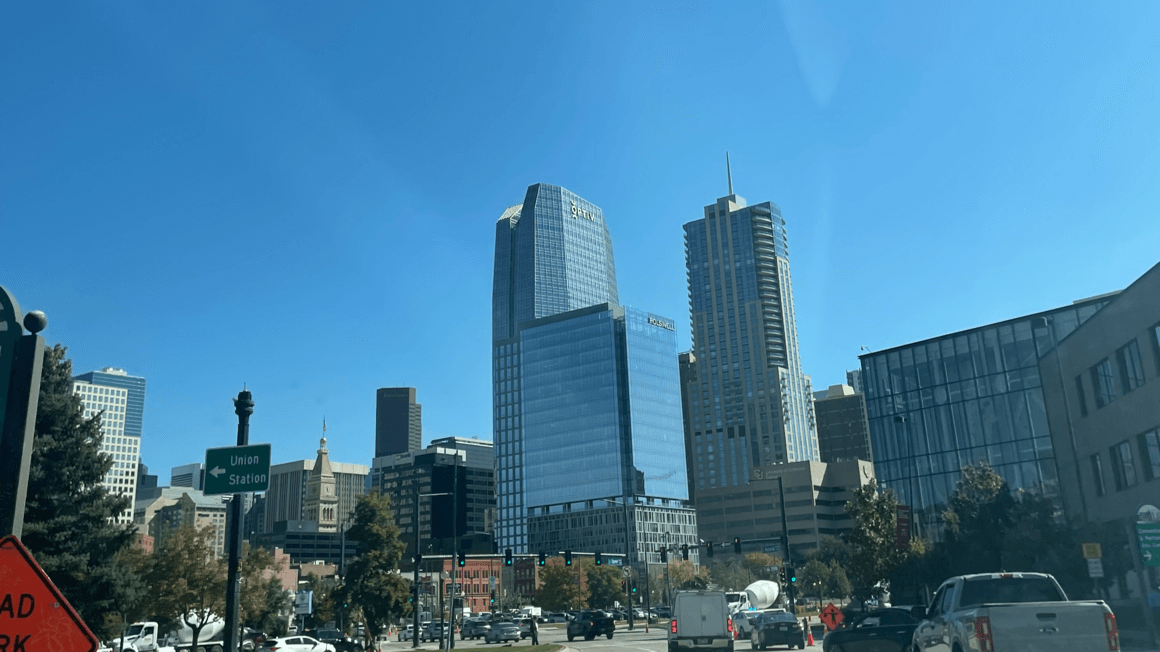 However, this doesn't mean you'll face danger at every corner. The vast majority of tourists (this one included) enjoy a trouble-free visit. But like the unexpected rainstorm that hits during an outdoor concert, it's always good to be prepared.
And this is where a comprehensive USA travel insurance policy comes into play. From lost belongings to theft, having insurance ensures you're travelling safe and not left out of pocket even if your pocket is picked.
Issues Facing Travelers in the USA
The USA is a land of extremes. From blistering heat waves in the Southwest deserts to freezing blizzards in the Northeast (remember the news presenter who tossed a glass of water in the air and it froze?), the country presents a variety of natural challenges.
Hurricanes along the Gulf Coast, wildfires in California, or tornadoes in the Midwest can and do disrupt travel plans in a heartbeat. Take this summer's Maui wildfires for example…
Then there's the more mundane but equally frustrating: airline delays, lost luggage, or even the bankruptcy of a booked tour operator. These inconveniences, while not life-threatening, can impact your travel budget and itinerary significantly.
So, whether it's Mother Nature showing her fierce side or a logistical mishap throwing a wrench in your plans, having travel insurance can ease the stress and financial strain.
Common Activities in the USA
The USA is a playground for thrill-seekers and adventurers. Skiing in the Rockies, surfing in Hawaii, hiking the national parks, or even just renting a car for that epic road trip along Route 66 – the activities are endless.
However, while these adventures certainly make for unforgettable memories (unforgettable at least senility kicks in), they can also present unexpected risks.
Not all travel insurance policies cover activities deemed "extreme" or "high risk" (and you may be surprised what this includes) so if you're planning to hit the ski slopes in Aspen or go rock climbing in Utah, it's vital to ensure your insurance policy covers these specific activities. Nothing kills the adventure buzz like a hefty medical bill or replacement costs for damaged equipment.
Road Tripping: The classic American road trip, whether it's along the iconic Route 66, the Pacific Coast Highway, or through the picturesque landscapes of the Rockies, is a must-do.
However driving in unfamiliar territories, unpredictable weather, wildlife on highways, and long hours behind the wheel can lead to accidents or vehicle breakdowns.
Ensure your travel insurance covers rental car damage and has provisions for roadside assistance. If you plan on renting a Harley Davidson, make sure your policy covers motorcycles up to the relevant CC and that your licence is recognised by the insurer.
Oh and also be sure to check VERY carefully about various driving and DUI state laws if you are taking a road trip as you do not want to fall foul of state troopers.
Hiking and Trekking: From the rugged Appalachian Trail to the scenic pathways of national parks like Yellowstone and Yosemite, the USA is a hiker's paradise.
But be careful, exposure to wildlife (some of those big old Bears are not as cuddly as they look), sudden weather changes, or simply getting lost can turn a day hike into a perilous adventure. Proper outdoor gear and preparation are essential, and having insurance that covers rescue or medical emergencies is advisable.
Skiing and Snowboarding: Destinations like Aspen, Lake Tahoe, and Vail draw winter sports enthusiasts from around the world.
But alas skiing and snowboarding injuries are all too common (if you go to any given ski chalet, you will find at least one guest in bandages or using crutches). Whether it's collisions, falls, or altitude-related issues, it's crucial to ensure your insurance covers winter sports and associated medical treatments.
DON'T DIE OUT THERE! …Please 🙂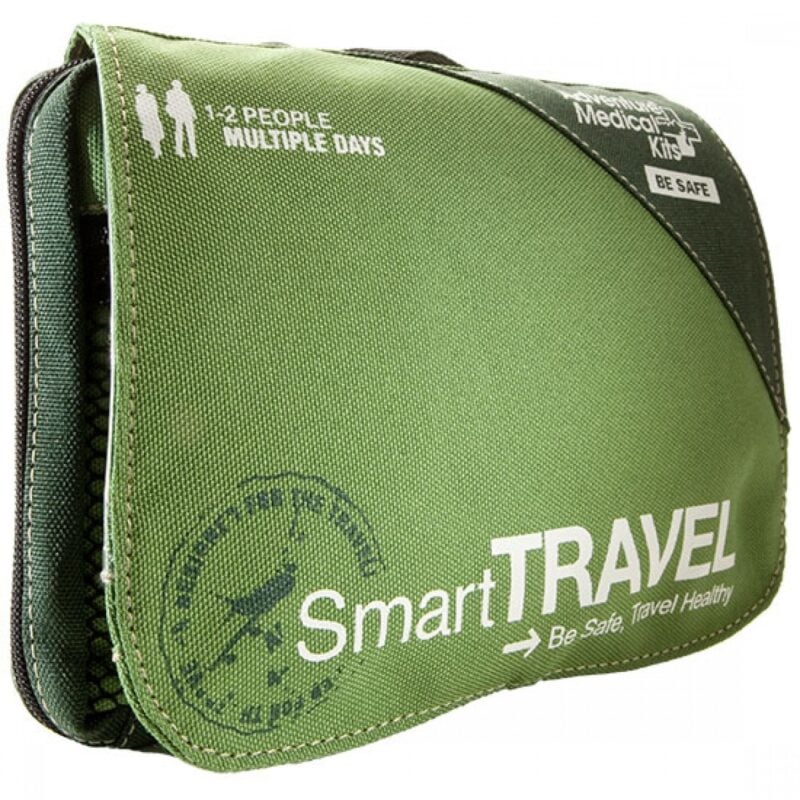 Things go wrong on the road ALL THE TIME. Be prepared for what life throws at you.
Buy an AMK Travel Medical Kit before you head out on your next adventure – don't be daft!
Buy on REI
What Should Travel Insurance in USA Cover?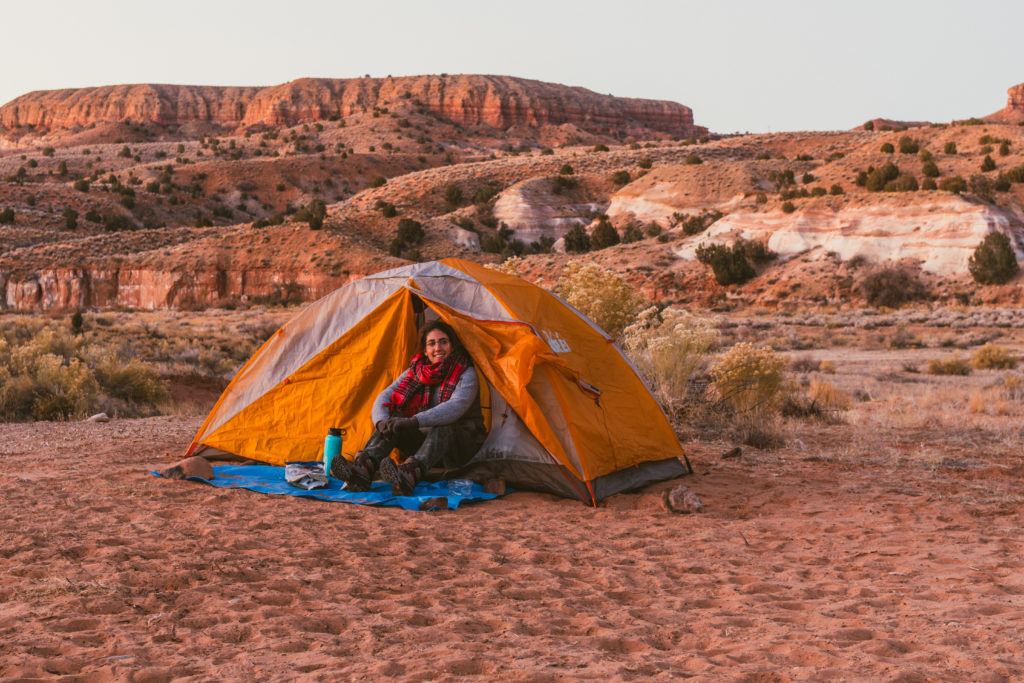 In our experience, most USA travel insurance policies will probably include the following:
Emergency Accident & Sickness Medical Expenses
Luggage and Personal Property
Emergency Evacuation and Repatriation
Non-Medical Emergency Evacuation
Trip Cancellation
Trip Interruption
We feel that these are the most common key terms to look out for when you are comparing different travel insurance policies. We will examine each one of these to see what they actually mean.
Emergency Accident & Sickness Medical Expenses
Emergency Medical costs are perhaps the single most important aspect of any travel insurance policy and this is incredibly and especially pertinent in the USA. If you have an accident or become seriously ill with a tropical illness, you may want to rest easy knowing that the medical costs and doctors' bills will be taken care of.
Many of you may have never seen a medical bill. However, we have seen too many for our liking and believe us, they can get very expensive very quickly. A friend of mine was once charged $10,000 for a leg infection in Costa Rica. Even 2 days in a Thai hospital cost him nearly $2,000.00! Thankfully he was insured on both occasions.
Pre-existing medical and health conditions may not be covered under this or they may be covered for an additional premium.
Ideally, Emergency Accident & Sickness Medical insurance should offer at least $100,000.00 of coverage but some run into the millions. If you are visiting the US, then do have a serious think about this.
Baggage and Personal Property
Luggage and Personal property coverage covers the value of your bags and what's in them. It is most commonly used for lost luggage and many policies also extend this to cover "on the ground" theft which comes in very useful if you are robbed once you reach your destination.
The limits on this do vary between policies. However, the maximum value rarely exceeds $1000 with a maximum item value between – $250–$500.
This is probably enough for many travellers. However, if you travel with a lot of electrical gear (laptop & camera), or are packing golf clubs or something, you may also wish to think about taking out a separate gadget cover.
Is This the Best Backpack EVER???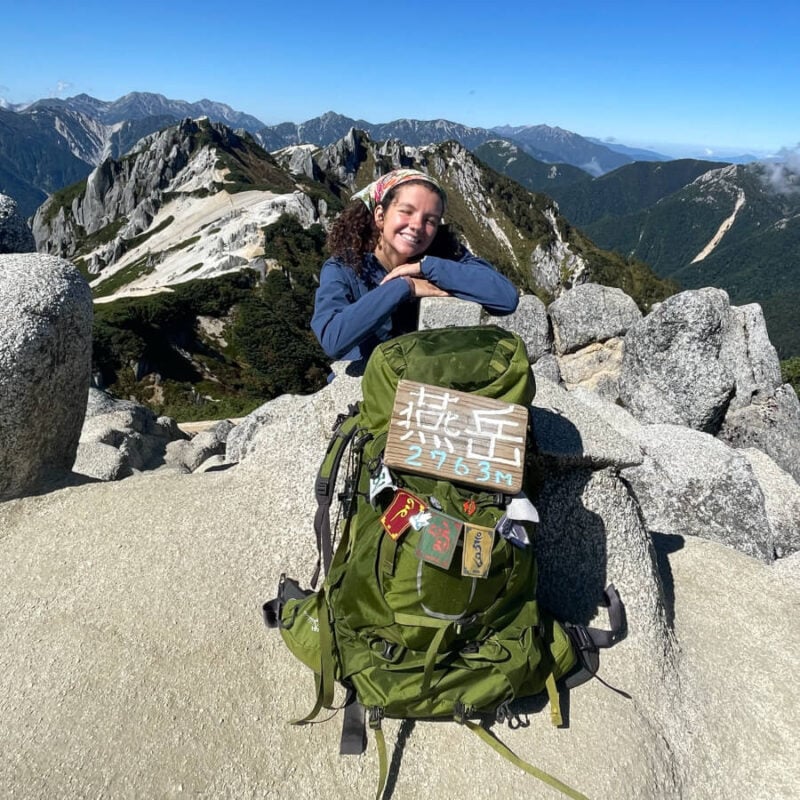 Emergency Evacuation and Repatriation
Emergency evacuation covers the cost of sending you back to your home country in a hospital. Let's say that the above-mentioned tropical illness is a very nasty one, and the decision is taken to send you home for further treatment; this will take care of the high costs of flying you home on a drip.
Repatriation is the cost of sending your remains home in the rare event that you die on your trip. Repatriation costs are not a burden I would want to leave to my family. Whilst this is thankfully rare, I do come across Facebook or "Go Fund Me" campaigns for somebody's body to be flown home.
Non-Medical Emergency Evacuation
Non-medical Emergency Evacuation is when you have to be evacuated because of some sudden crisis. Examples are outbreaks of war/civil unrest and natural disasters that decimate infrastructure such as the South Asian Tsunami of 2006.
In more recent times, the Corona COVID-19 outbreak created the biggest international emergency evacuation situation ever. (FYI – it straddled both the medical and non-medical evacuation boundaries).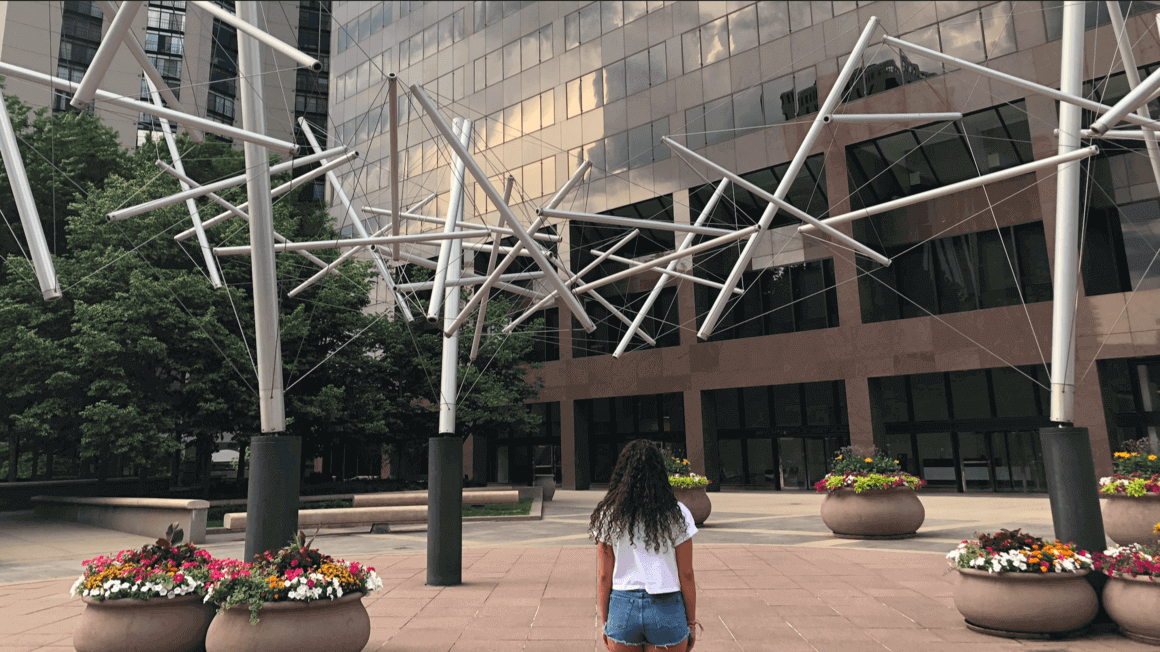 Emergency evacuation insurance covers the costs of having to book an emergency flight home (which can be seriously expensive) and will also cover accommodation costs if you end up being flown to a random, "safe" country rather than going straight home.
Trip Cancellation
Having to cancel an adventure that you were truly excited for is painful. However, being left out of pocket just makes it worse.
Trip Cancellation cover can help you to recover the 'non-refundable costs' of your trip such as flight and hotel costs. Visas are also in this category.
To clarify, you can't claim this simply because you changed your mind about the trip or fell out with your travel buddy. Proper cancellation reasons are things like sickness, family emergencies, bereavement, natural disaster and war – you get the gist.
Trip Interruption
Trip Interruption is when something goes wrong, even interrupts, and you have additional costs to pay because of it. One example, when your pre-paid hotel falls down and you are forced to book another one. Another example is when your flight home is cancelled and you need a few extra nights at your hotel.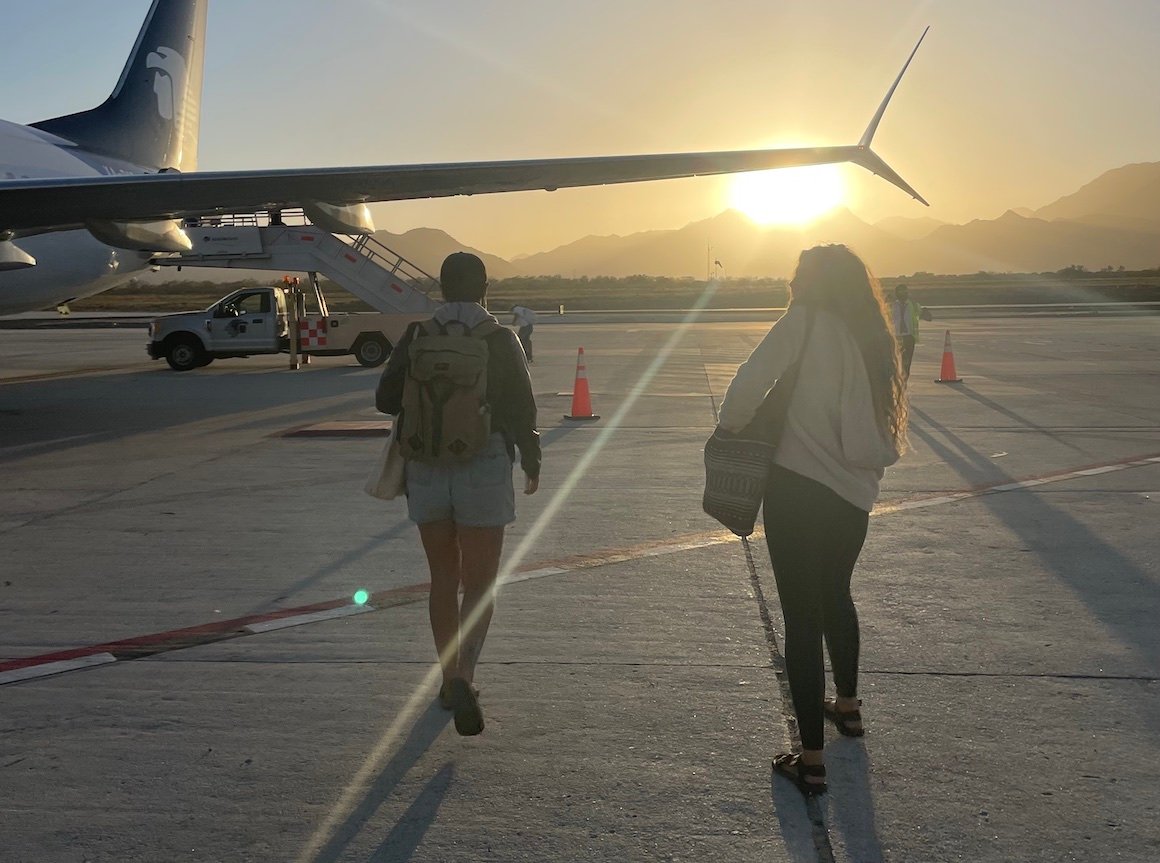 Anything Else to Consider About USA Travel Insurance?
The above are what we consider to be the basic, bare-bones of travel insurance policies. However, some policies do offer a few more aspects to them.
The very best USA travel insurance policies may also include the following:
Adventure Sports and Activities
Please note that adventure sports and activities are not covered by all travel insurance policies. The definition of adventure sports and activities really does vary between providers, but for example, can include:
Trekking (altitude is usually a factor here)
Canoeing and Kayaking
Boxing
Canyoning
Swimming with Whales
Cheese Rolling…
If you are going to be doing anything remotely physical or outdoorsy on your trip, then it may be sensible to check that your insurance provider is covering it. Broken jaws hurt enough without having high medical bills attached to them.
Accidental Death and Dismemberment
Accidental Death & Dismemberment cover doesn't cover any travel-related expenses as such but instead, it basically provides you (or your next of kin) with monetary compensation in the event that something happens to you.
If you die, your loved ones get a payout. Or, if you lose a digit, YOU get a payout. I mean, how much is a finger really worth to you anyway?
It's kind of like having a bit of life cover attached to your travel insurance.
"Well dear, I'm afraid there is good news and bad news. The bad news is that your parents both died on their trip to the USA. The good news is that you get $10k!"
Gear and Electronics Cover
Some insurance policies do cover electronic gadgets but others do not. Those that do, sometimes charge an additional fee and they also usually limit the maximum item value.
If you only travel with a phone or a tablet then your travel insurer may well cover it entirely. However, if you're traveling with a laptop, then you may wish to consider obtaining gadget cover.
Personally, I have had separate gadget cover on my MacBook Pro for years.
What Is The Best USA Travel Insurance?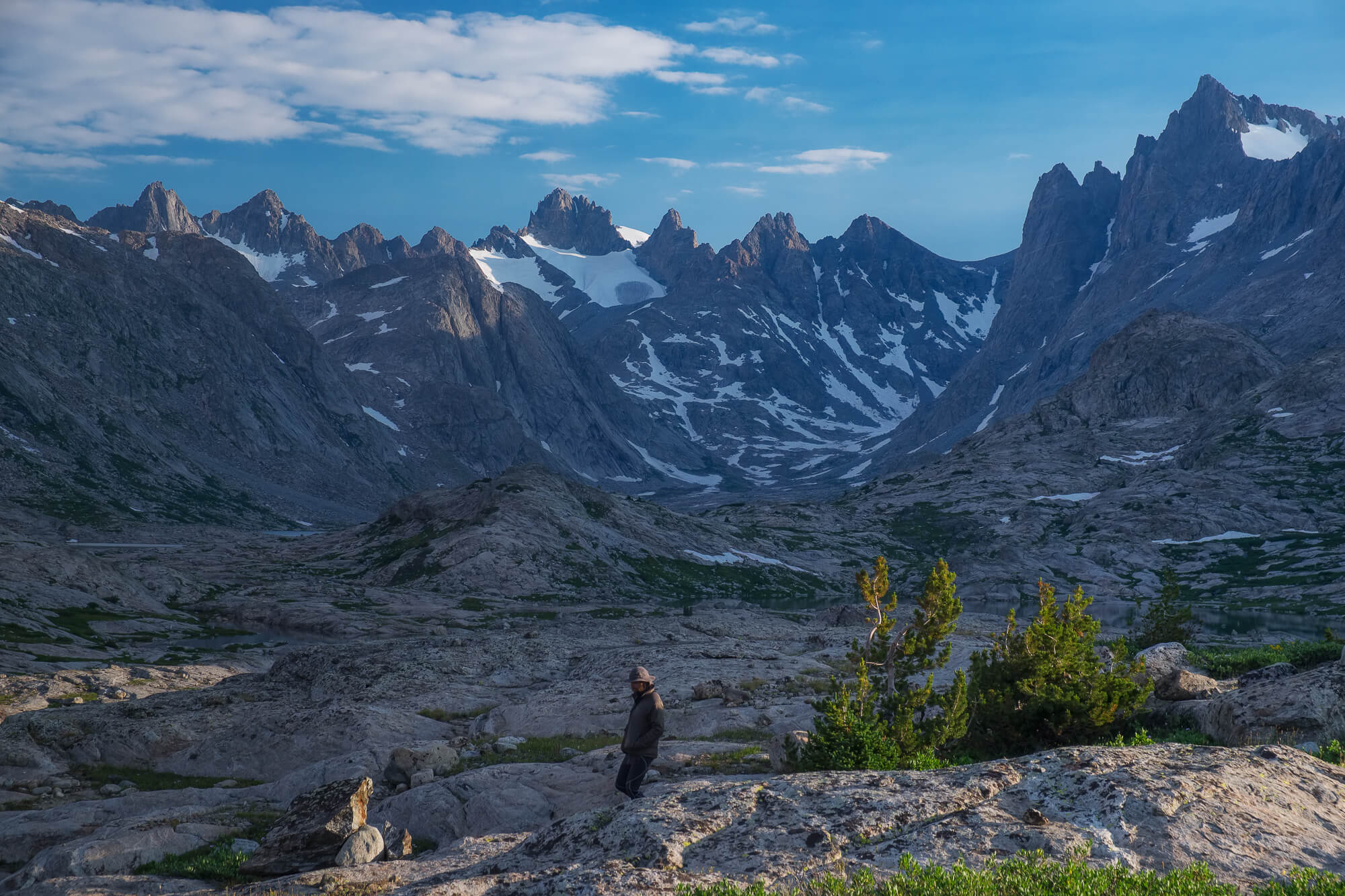 Whilst they may all seem the same, not all insurers are the same. Some travel insurers offer lower prices than others but others offer higher coverage amounts. Some are kinda infamous for not paying claims whilst others are celebrated for being fair and helpful.
Travel insurers – always the same yet always different. It isn't possible (or legal) for us to say that any single of them is the best, or is "better" than the others as insurance is a very complex product and any policy takes into account a whole lot of data and a wide set of variables.
Just bear in mind that the "best" travel insurance always depends on where you are going, when you are going there and ultimately upon you and your needs. The best travel insurer for one trip, may not be the best for a different trip.
Below, we will introduce a few of the many travel insurance USA providers on offer. These are all firms that we have used ourselves over the years.
Travel Insurance Headline Coverage Amounts

| What is Covered? | Iata Seguros | SafetyWing | Heymondo Single Trip Plan | Columbus Direct |
| --- | --- | --- | --- | --- |
| Emergency Accident & Sickness | $200,000 | $250,000 | $10,000,000 | $1,000,000 |
| Baggage & Personal Property | $1000 | $3000 | $2,500 | $750 |
| Emergency Evacuation and Repatriation | 100% of cost | $100,000 | $500,000 | $1,000,000 |
| Non-Medical Emergency Evacuation | $0 | $10,000 | $10,000 | $0 |
| Trip Cancellation | $1,500 | $0 | $7,000 | $1,000 |
| Trip Interruption | 100% of cost | $5000 | $1,500 | $750 |
SafetyWing is a relatively new player in the travel insurance space but is already making big waves. They specialise in cover for digital nomads and they offer open-ended cover on a monthly subscription basis. Because they primarily cover digital nomads, they don't offer much in the way of trip cancellation or delay so do take that into consideration.
However, SafetyWing really excels on the health side of travel insurance, covering dental and some complimentary treatments. In fact, they even allow young children to be covered for free.
If cancellation and delay are not a concern for you or if you will be spending some considerable time on your trip, then consider SafetyWing travel insurance.
Emergency Accident & Sickness Medical Expenses – $250,000
Baggage and Personal Property – $3000
Emergency Evacuation and Repatriation – $100,000
Non-Medical Emergency Evacuation – $10,000
Trip Cancellation -$0
Trip Interruption – $5000
Show Coverage Amounts
If you need more information or want to get a quote, then you can visit the website for yourself.
Talk about efficient and effective, Heymondo are up-to-date when it comes to combining travel insurance with technology in the digital world of 2023.
What truly sets them apart is their assistance app offering a 24-hour medical chat, free emergency assistance calls and incident management. How reassuring is that?! They also have a convenient and complication-free way to make a claim straight from your phone.
Medical expenses are covered up to $10,000,000 USD so try not to damage yourself anything over that amount… If you'd like travel insurance that operates with that little extra swiftness and ease, give these guys a go.
They offer multiple options – single trip, annual multi-trip and long stay. We've focused on single trip, but do check out the others and find what fits your next adventure.
Emergency Accident & Sickness Medical/Dental Expenses –$10,000,000 USD
Baggage and Personal Property – $2,500 USD
Repatriation and Early Return – $500,000 USD
Non-Medical Emergency Evacuation – $10,000 USD
Trip Cancellation – $7,000 USD
Trip Disruption – $1,500 USD
Covid 19 coverage included in all plans
Show Coverage Amounts
If you need more convincing, click our link below to get 5% off your Heymondo travel insurance plan!
Named after one of history's greatest (and most divisive explorers), Columbus Direct also specialise in insuring adventure-hungry explorers like us. They have been providing award-winning insurance for 30 years. What we like about this plan is that it does cover small amounts of personal cash. However, Gadget Cover is not available.
Columbus Direct actually offers a number of different travel insurance plans. Below we have focused on 1 of these and have set out the coverage amounts for the Globetrotter plan.
Emergency Accident & Sickness Medical Expenses – $1,000,000
Baggage and Personal Property – $750
Emergency Evacuation and Repatriation – $1,000,000
Non-Medical Emergency Evacuation – $0
Trip Cancellation -$1,000
Trip Interruption ("Catastophe") – $750
Show Coverage Amounts
If you need more information or want to get a quote, then you can visit the website for yourself.
World Nomads have been insuring backpackers for (x ) years now. World Nomads specialise in backpacker travel insurance and their policies cover long-way travel on one-way tickets, trips to multiple countries and a whole lot of adventure activities.
These guys are well used to dealing with backpackers like us, and they are regularly recommended by travel bloggers and industry insiders. We love them.
They offer 2 different policies depending on your needs. The Standard Plan is standard & the Explorer Plan covers a whole host of high-risk, high-fun activities. World Nomads are also one of the few travel insurers who will write you a policy after starting your trip. The one downside for us is that they don't cover Pakistan.
Let's look at the maximum coverage amounts with both the Standard & Explorer plan.
Emergency Accident & Sickness Medical Expenses -$100,000/$100,000
Baggage and Personal Property – $1000/$3000
Emergency Evacuation and Repatriation – $300,000/$500,000
Non-Medical Emergency Evacuation – $25,000/$25,000
Trip Cancellation -$2500/$10,000
Trip Interruption – $2500/$10,000
Show Coverage Amounts
If you want more info or to get a quote then visit the World Nomads site for yourself and take a look.
Iati Seguros is a Spanish-based travel insurance company that we have personally used and loved. You will notice that they provide competitive cover amounts for the key travel insurance areas, and are competitively priced. So far we have heard nothing but good things about them.
They also offer multiple ones, but we have focused on the Standard Plan although we wholly encourage checking out all plans for yourself to identify the best one for your needs.
Standard Plan
Emergency Accident & Sickness Medical Expenses – $200,000
Baggage and Personal Property – $1000
Emergency Evacuation and Repatriation – 100% of cost
Non-Medical Emergency Evacuation – $0
Trip Cancellation -$1,500
Trip Interruption – 100% of cost
Show Coverage Amounts
If you need more information or want to get a quote, then you can visit the website for yourself.
Insuremyequipment.com does precisely what the name suggests. They are an online insurer for expensive equipment (like camera gear & gold clubs). You can use them to get specific pieces of gear insured but please bear in mind this policy is only for your specified gear.
An Insure My Equipment policy works well in combination with other travel insurance. Insure My Equipment policies are an excellent choice for professionals and backpackers with more $0000's worth of camera equipment, expensive laptops or fishing rods.
I also know a few travelling musicians and DJs who use these guys so you are in cool company.
How to Choose The Right USA Travel Insurance for You
Choosing the right travel insurance for your backpacking trip in the USA is like choosing a wife or husband: it is something only you can decide (unless you're Indian in which case your parents may help out).
To identify the best insurance for the USA, work out how much your trip is worth, how much equipment you plan to take and what activities you intend to engage in. And of course, you need to ask yourself how much you can afford to pay for cover, and how much you can afford to be out of pocket in the unlikely event of a travel mishap.
Sometimes, the cheapest US travel insurance will be enough and sometimes it will be worth spending a bit more. Hopefully, this post will help you to decide (and if not, then I just wasted 5 hours of my life writing it.)
Final Thoughts on USA Travel Insurance
The USA, in all its sprawling glory, offers a truly unmatched travel experience. Its vast landscapes, cultural hubs, and iconic landmarks make it a bucket-list destination for many if not most travellers. But as with any grand adventure, it comes with its fair share of risks and uncertainties.
But listen up guys, travel insurance isn't just about playing it safe; it's about ensuring peace of mind as you embark on your Grand American Odyssey.
Whether it's the bustling streets of New York or the serene trails of the Smoky Mountains, journey confidently knowing you're protected every step of the way. And remember, we have lots more USA-related content to guide you on your travels. Safe journeys!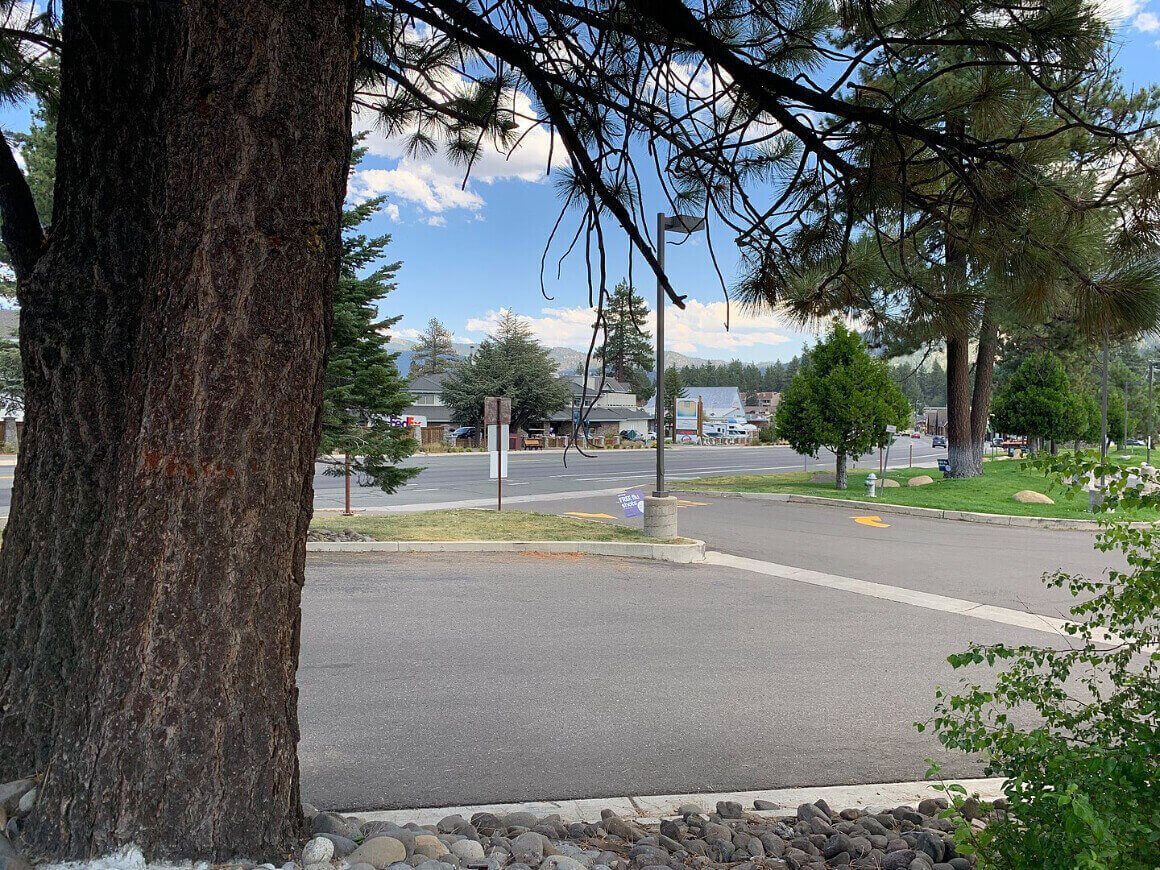 ---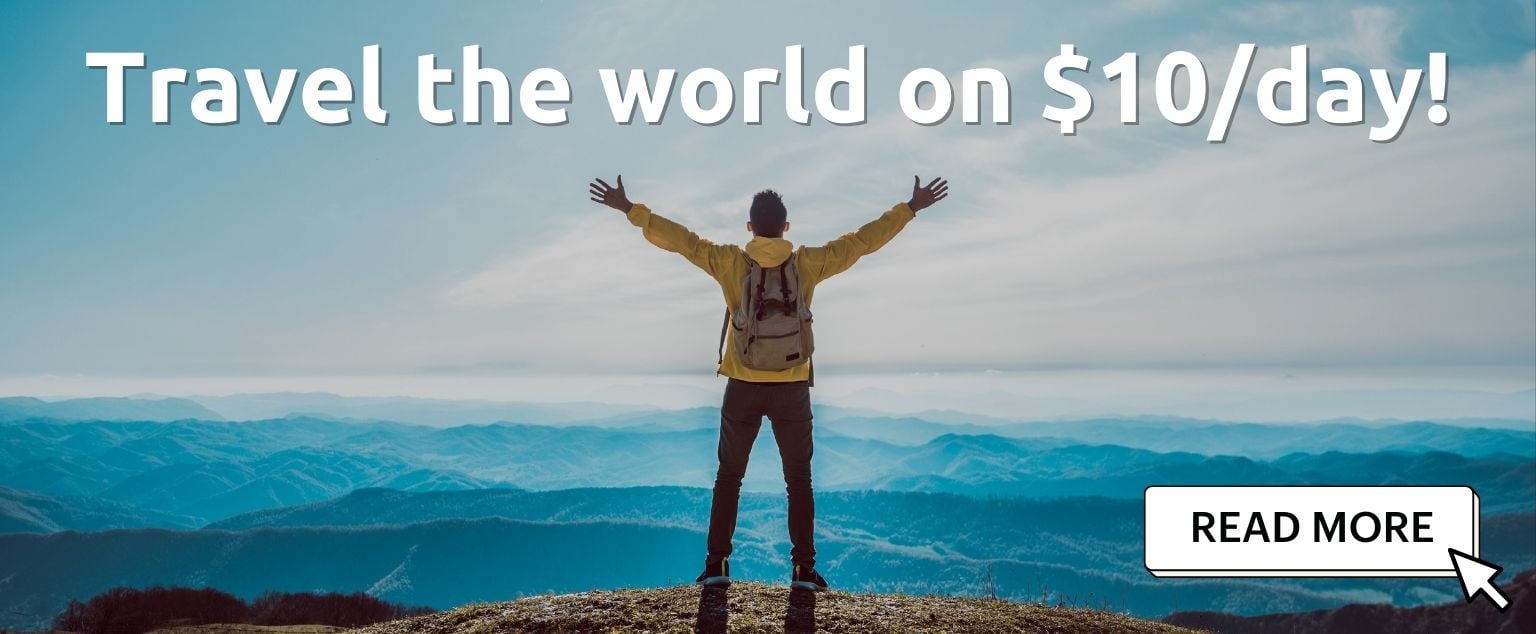 And for transparency's sake, please know that some of the links in our content are affiliate links. That means that if you book your accommodation, buy your gear, or sort your insurance through our link, we earn a small commission (at no extra cost to you). That said, we only link to the gear we trust and never recommend services we don't believe are up to scratch. Again, thank you!