Travel insurance can be the difference between having complete peace of mind knowing you are covered and incurring serious financial implications. Don't become a statistic and get yours sorted before catching your next flight. You won't regret it!
Traveling is not always smooth sailing and with it comes its own set of problems. I'm talking about lost baggage, canceled/missed flights, items damaged while in transit, and medical emergencies. These can lead to enormous financial implications that most travelers can't afford. What could be worse on your holiday that you've been planning for months?
Luckily, there's an amazing concept called travel insurance – a specialized form of insurance that covers you while traveling the world. Not only does it cover you in the event of something going wrong, but it also provides peace of mind. This means you can sleep easy knowing that if something goes wrong, you're protected!
Let's take a look at what travel insurance does and doesn't cover as well as a few of the suggested companies to opt for. After all, they could be the knight-in-shining-armor that swoops in and saves the day!
What Travel Insurance Does Cover
Travel insurance is designed to cover you for, well, all things travel-related. From the unfortunate scenario of your baggage getting lost in transit to serious injuries while traveling, and of course, the dreaded missed flight.
Let's take a closer look at the specific situations where travel insurance will cover you and what exactly it entails. It is important to note that each company's travel insurance policy differs. Therefore, you should always read the fine print and ask questions before signing up.
Lost Baggage
This is the dreaded scenario that all travelers wish to never experience – that sinking feeling of arriving at your destination and your baggage never showing up. Luckily, travel insurance coverage includes lost baggage so you can rest easy knowing your baggage and contents are protected.
It is important to note that you will be required to submit your replacement receipts to the company that you're traveling with. Without them, you won't be able to claim back, unfortunately. It's also best to keep your purchases at an acceptable level and not to go over the top. They will most likely reject expenses that they deem luxuries or non-essentials.
Delayed Baggage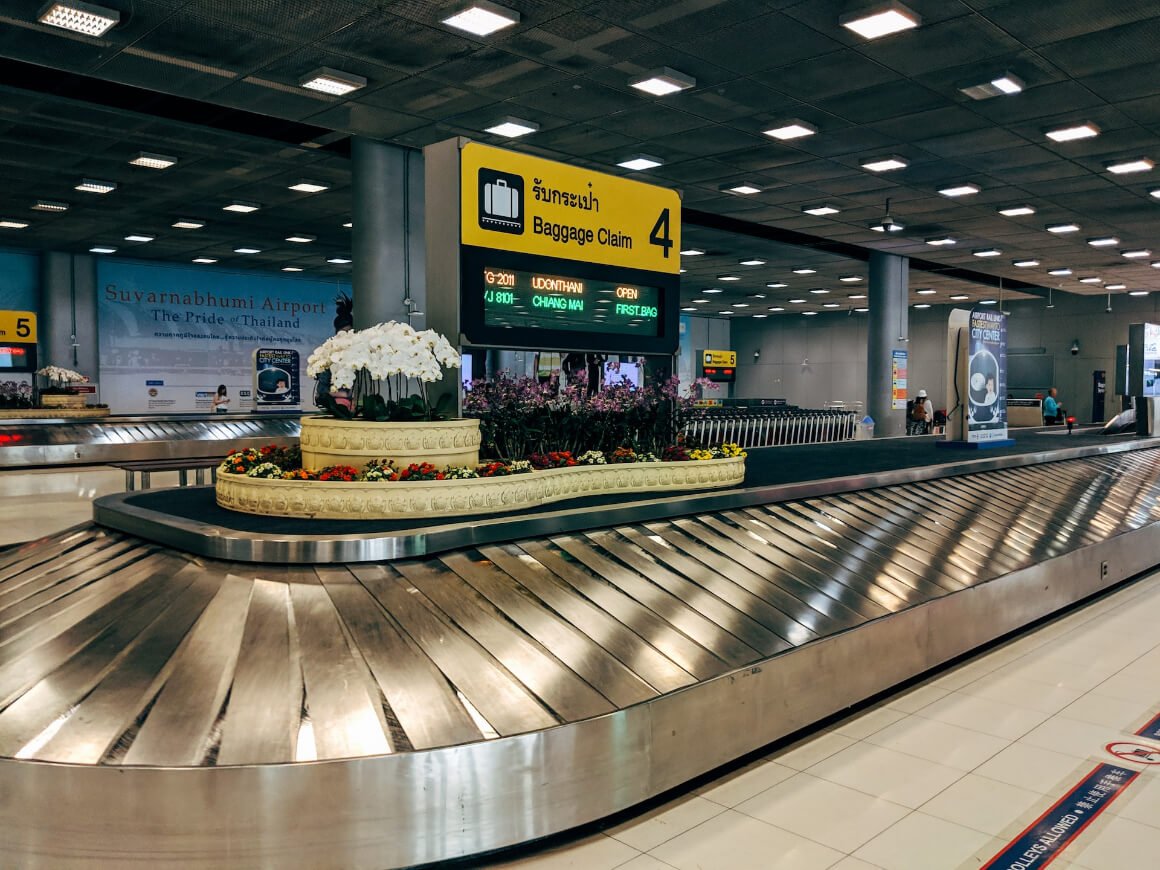 Also a sinking-feeling-in-the-stomach inducer, delayed baggage can be another one of those travel nightmares. Imagine just wanting to take a shower and put some clean clothes on, but the airline has other ideas.
Depending on the travel insurance policy, your basics such as clothes, toiletries, and chargers will likely be covered. There is normally also a time frame applicable between six and 24 hours, from the time of arrival.
Trip Interruption
If for some unforeseeable reason, your trip is cut short and you've already incurred costs that aren't refundable, your insurance has you covered. These include, but aren't limited to, the passing away of a family member, terrorism threats, or a serious storm/natural disaster.
In any one of these situations, your travel insurance cover will reimburse you for any costs that you might've incurred. Again, it is crucial to check in beforehand as to exactly what is and isn't covered.
Trip Delay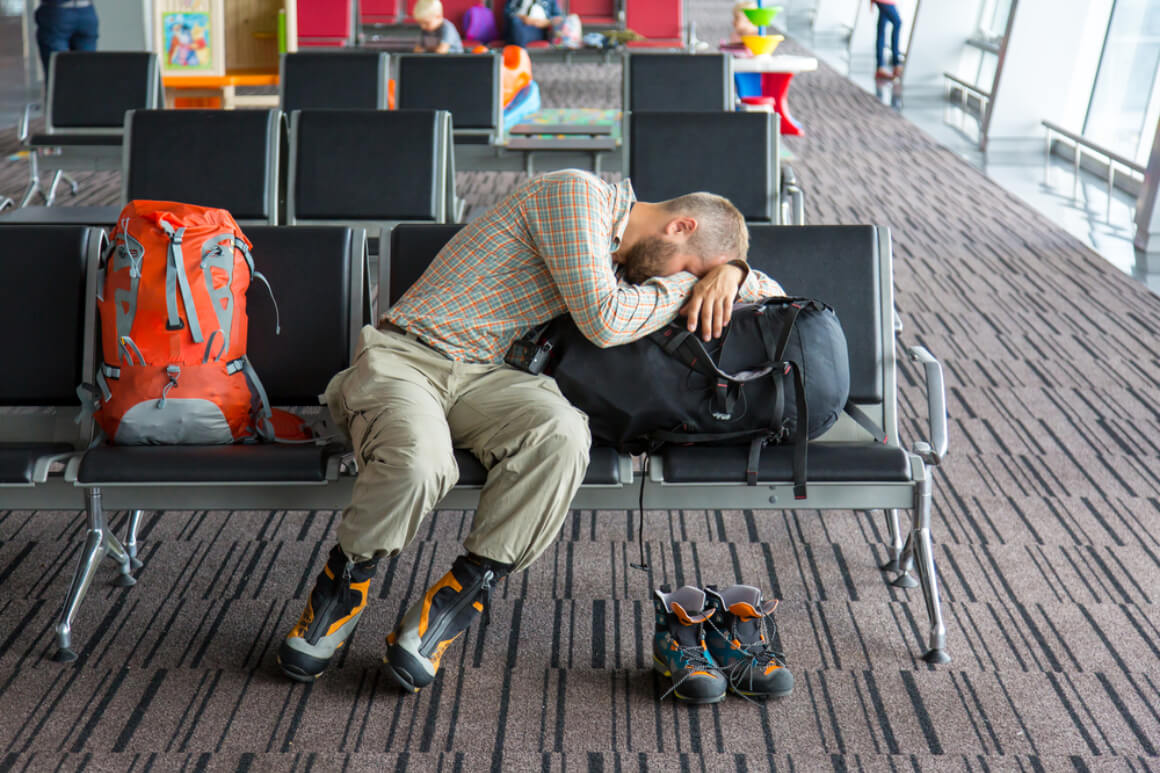 Let's face it – trip delays are inevitable when you travel. They are even more likely if you're flying on budget airlines and other forms of "cheaper" transportation. You're going to want to make sure that your travel insurance covers you for these delays and any costs you might incur during them.
Meals, accommodation, and alternative transport arrangements are all things that you might be covered for should your trip get delayed. This is usually applicable for delays between five and 12 hours.
Trip Cancelation
After months of planning, preparation, and excitement, having to cancel your trip is ultimately the worse-case-scenario. However, your travel insurance will cover you for any costs that you have already incurred should your reason for canceling be one of the following:
There is an airline strike
A natural disaster occurs in the country/area of travel
There is inclement weather in the country/area of travel
You or one of your family members falls ill or dies
You are called up for military duty
You are called upon for jury duty
You lose your passport or it's stolen
You become unemployed
Medical Coverage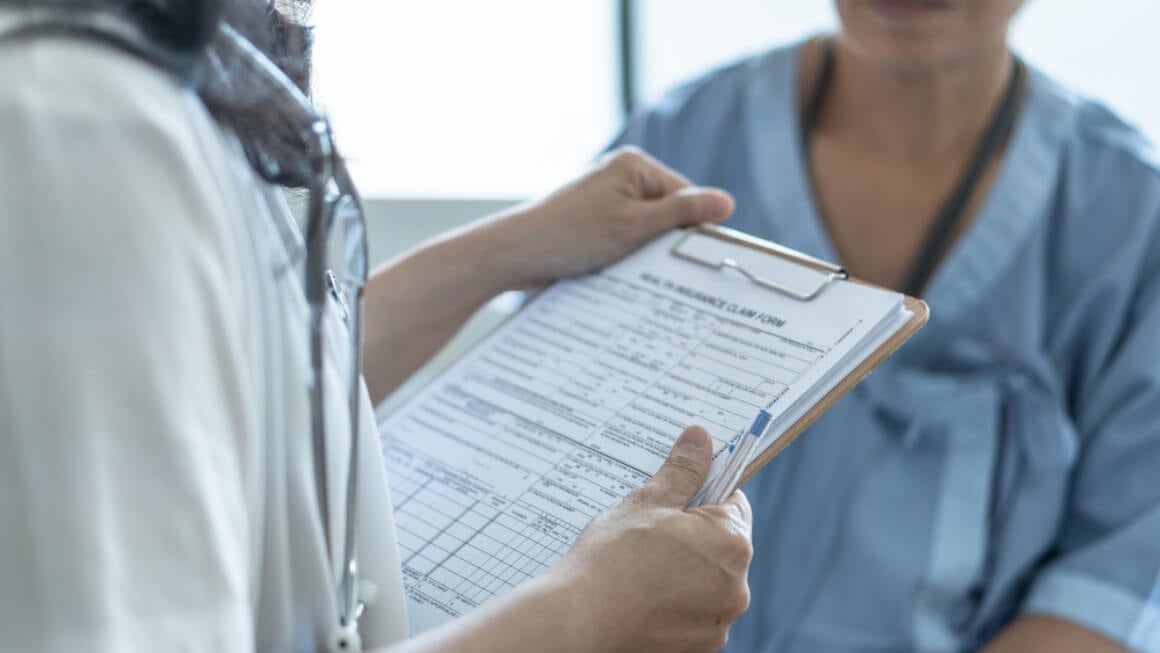 One of the most common travel insurance coverage requirements that travelers have is medical cover. This will ensure that if you have a medical emergency or require any medical treatment while traveling, you will be covered.
Remember, it is always crucial to make contact with your travel insurance provider prior to any procedures taking place. They will need to be made aware of the situation so that the process of initiating your coverage can begin. Also, always have your travel insurance reference number handy so that you can streamline the process.
Medical Evacuation
If you have a medical emergency and can't be treated at the nearest facility, your travel insurance will cover your being transported elsewhere. This could be to another facility close by or even back to your home country.
All costs involved to move you, whether locally or back to your home country, will be covered. In the event of a death, travel insurance will also include the transportation of ashes/remains.
Covid-19 Cover
The Covid-19 pandemic changed the world as we know it and the way we travel. It has become an integral part of travel and travel insurance, so it's important to know what you're covered for. Depending on the specific policy at hand, you will be covered for a variety of scenarios relating to Covid-19. It's best to look for a plan that will reimburse you if you are forced to cancel or miss parts of your trip due to quarantine for a positive test.
This section of travel insurance is quite extensive and requires a fair bit of research. I could write another article on it altogether, so it's best to do your research on specific Covid-19 policies ahead of traveling.

Do You Want to Travel FOREVER??
Pop your email in below to get a FREE copy of 'How to Travel the World on $10 a Day!'.
What Travel Insurance Doesn't Cover
Now that we have addressed what travel insurance does cover, it's time to look at what your travel insurance does not cover.
Extreme Sports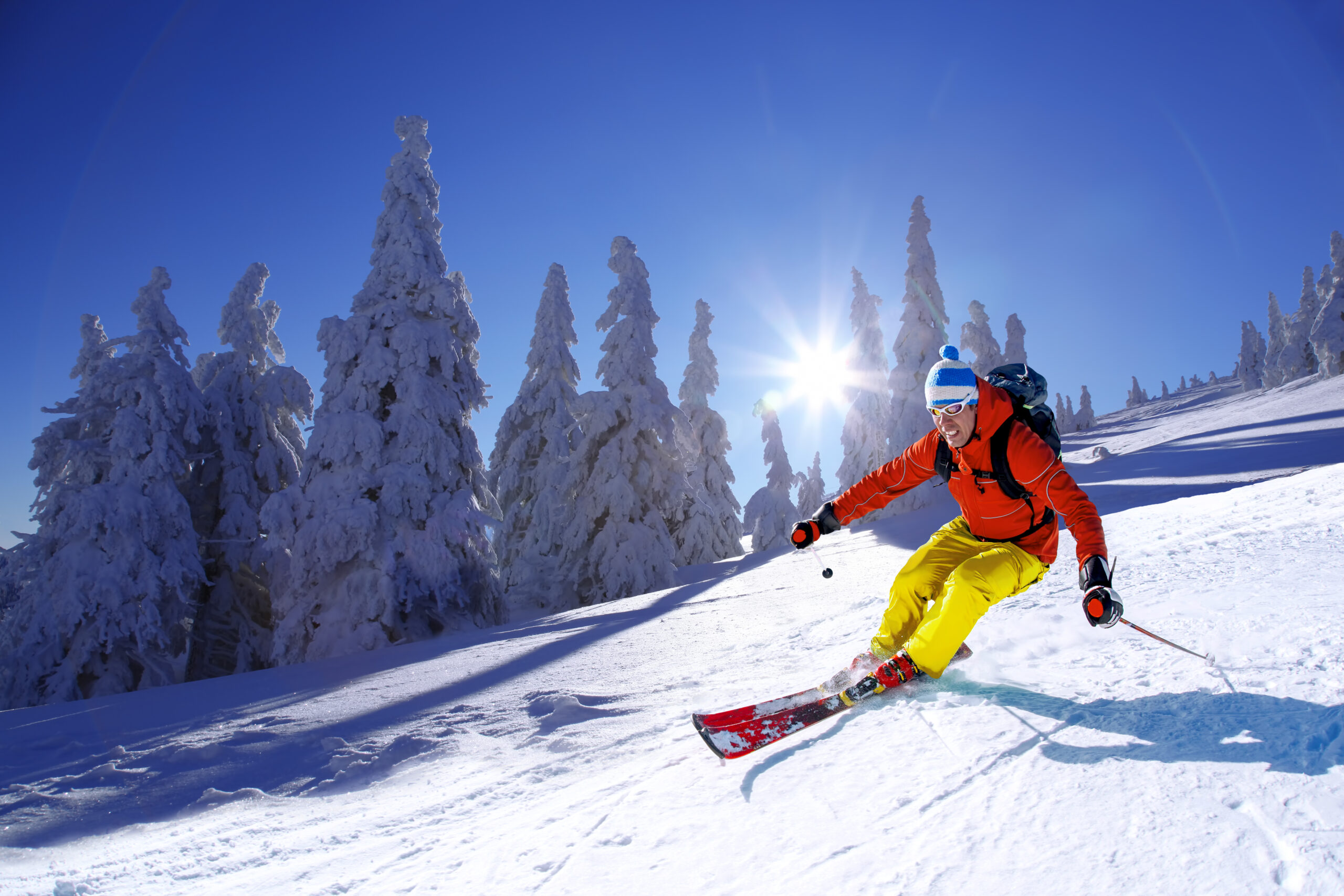 We all love to travel to unique and wonderful destinations to perform our favorite sport. Whether it's surfing in Bali, snowboarding in the French Alps, or scuba diving in the Fijian archipelago, we all love a bit of adventure.
Unfortunately, most extreme sports are not covered by standard travel insurance policies. The good news, however, is that you can purchase a separate travel insurance policy that covers you for your favorite extreme sport.
Any Activity Performed Under the Influence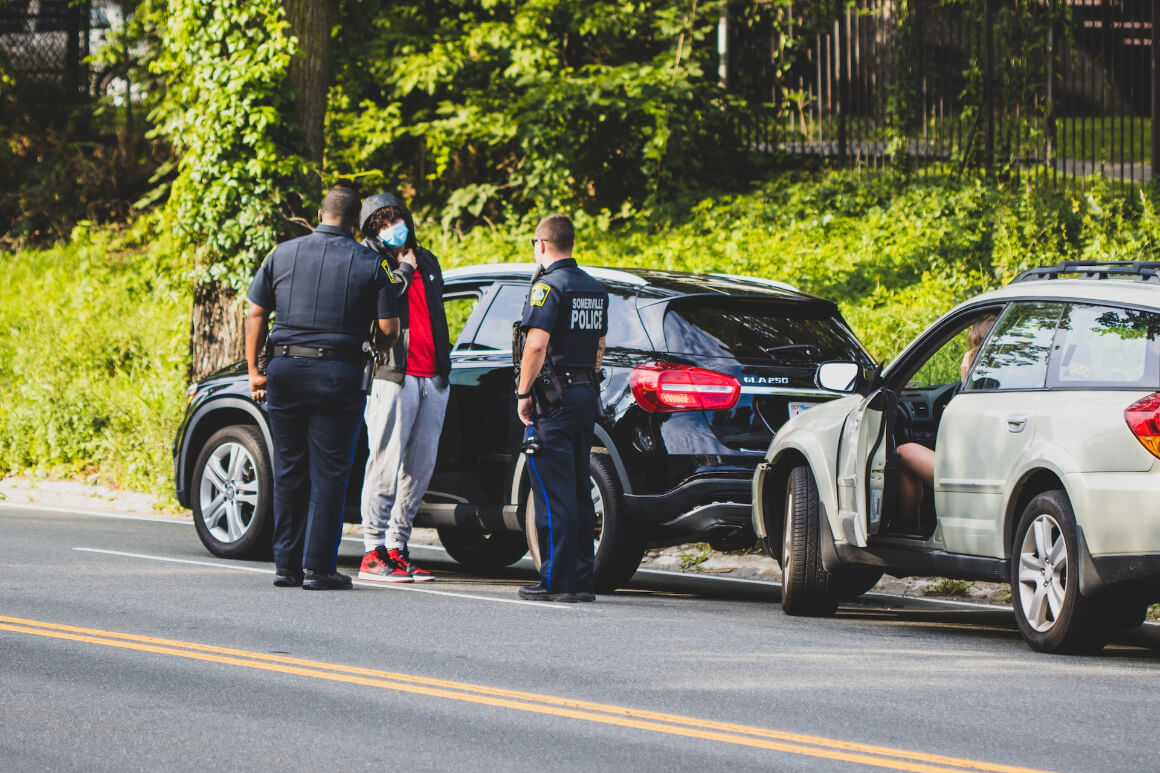 This seems like an obvious one, right? Well, if it isn't obvious yet, let me break it down. If you fall off a bicycle while under the influence of drugs or alcohol and require medical attention, you won't be covered. This goes for any other instance where you might've consumed either item.
You will be liable for any costs relating to the accident including medical, repairs, and transportation. Just don't do it. If you know you're going to be having a wild night, rather avoid any activities that might nullify your travel insurance.
A Named Storm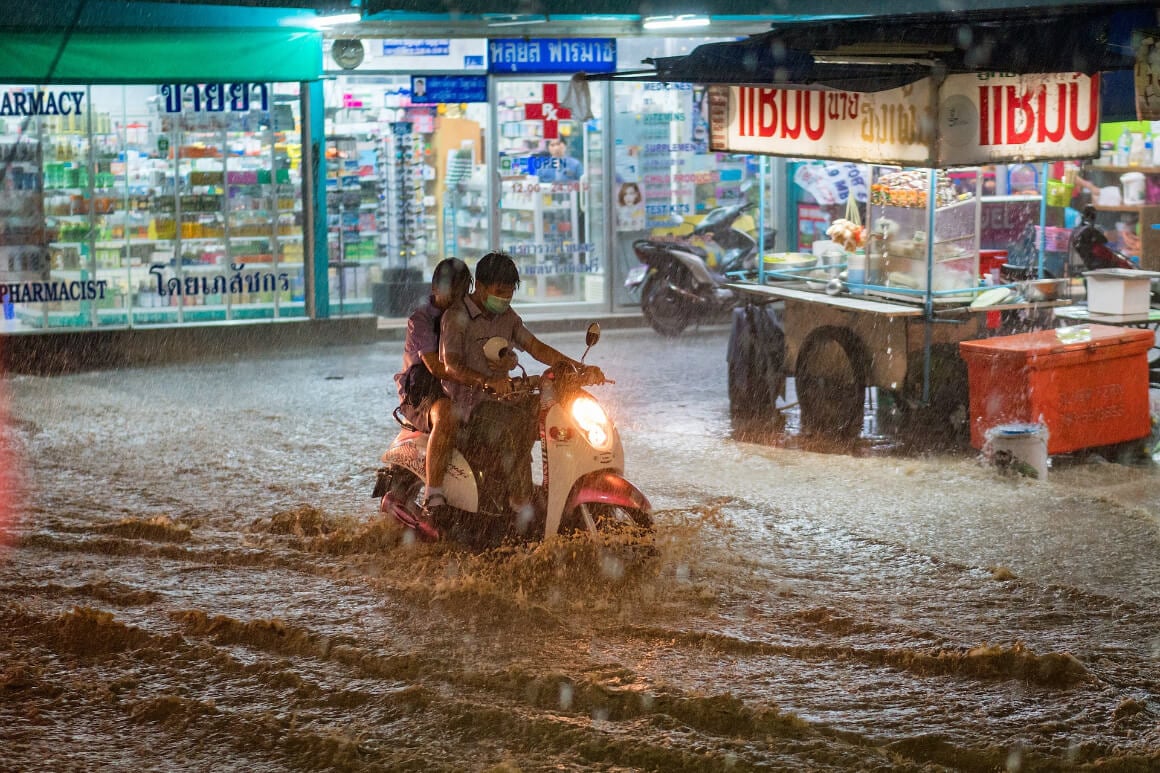 This is an interesting one but makes complete sense once you delve a bit deeper. Your travel insurance coverage will protect you from the likes of natural disasters and inclement weather. However, you will need to have purchased your travel insurance prior to such an event occurring.
You won't be covered, unfortunately, if you decide to purchase travel insurance after the storm has been named. Again, rather be safe than sorry and always get yourself a travel insurance policy.
Pregnancy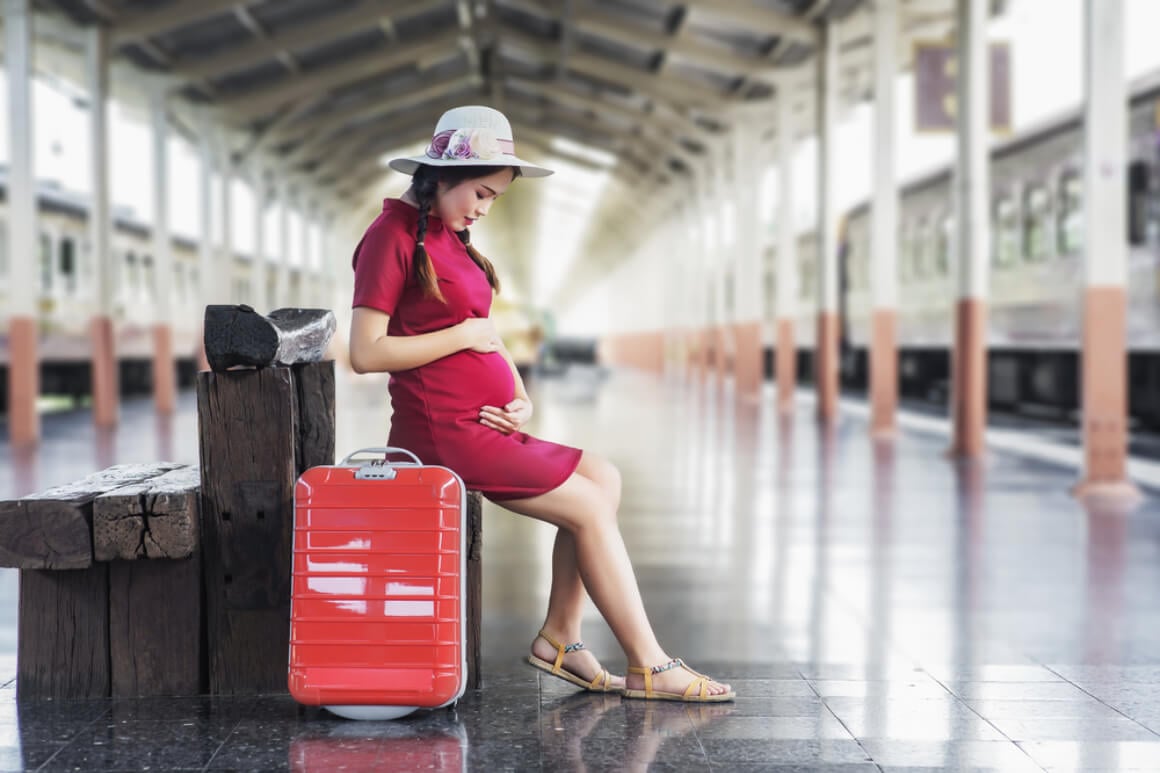 When it comes to pregnancy, it is important to note that your travel insurance policy needs to have been purchased before you fell pregnant. If this is not the case, then you will not be covered for any medical expenses, unfortunately.
Again, it is crucial to check in with your travel insurance provider prior to departure to ascertain whether or not you are covered.
Medical Tourism
Many people travel for medical reasons. It is often cheaper to have cosmetic work done in other countries than it is in your own. The problem here is that medical tourism is not covered by travel insurance. This means that should something go wrong, you're on your own.
While this can be somewhat risky, many feel the benefits far outweigh the risks and opt to do so anyway.
Pre-Existing Conditions
Pre-existing conditions are an interesting one because travel insurance providers will begin by defining what constitutes a pre-existing condition. In some instances, they will take a look back at your medical history. This period can stretch back up to a year and they will take note of any notable medical events or conditions in your history.
Again, it differs from provider to provider and each views them differently, therefore, always check beforehand with regard to your coverage. Many providers do cover pre-existing conditions but certain rules apply. Check before you purchase!
Political Unrest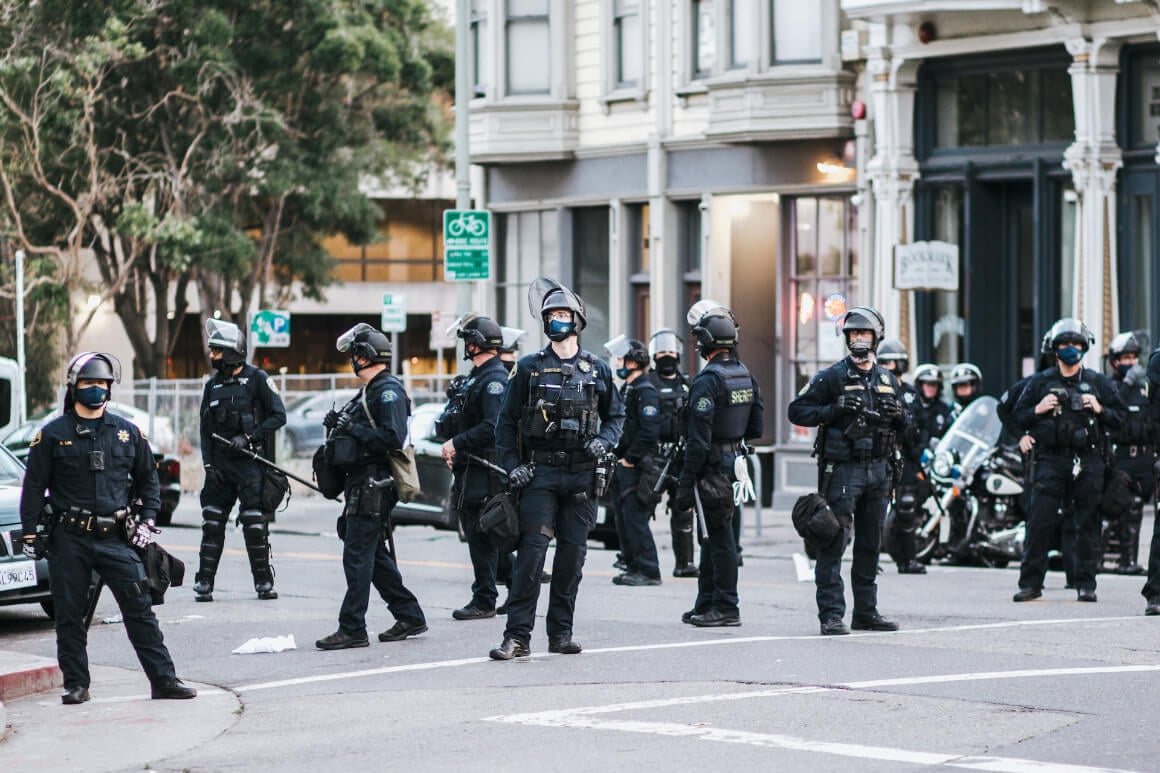 If there is currently political unrest in an area you are traveling to, or there's a history of political unrest, you might not be covered. This may include things such as civil riots, government regulation/prohibition, and declared/undeclared wars.
Standard travel insurance policies will generally exclude these events from their policy cover. It is possible, however, to buy additional coverage or a specific policy that covers political unrest and these scenarios.
Tech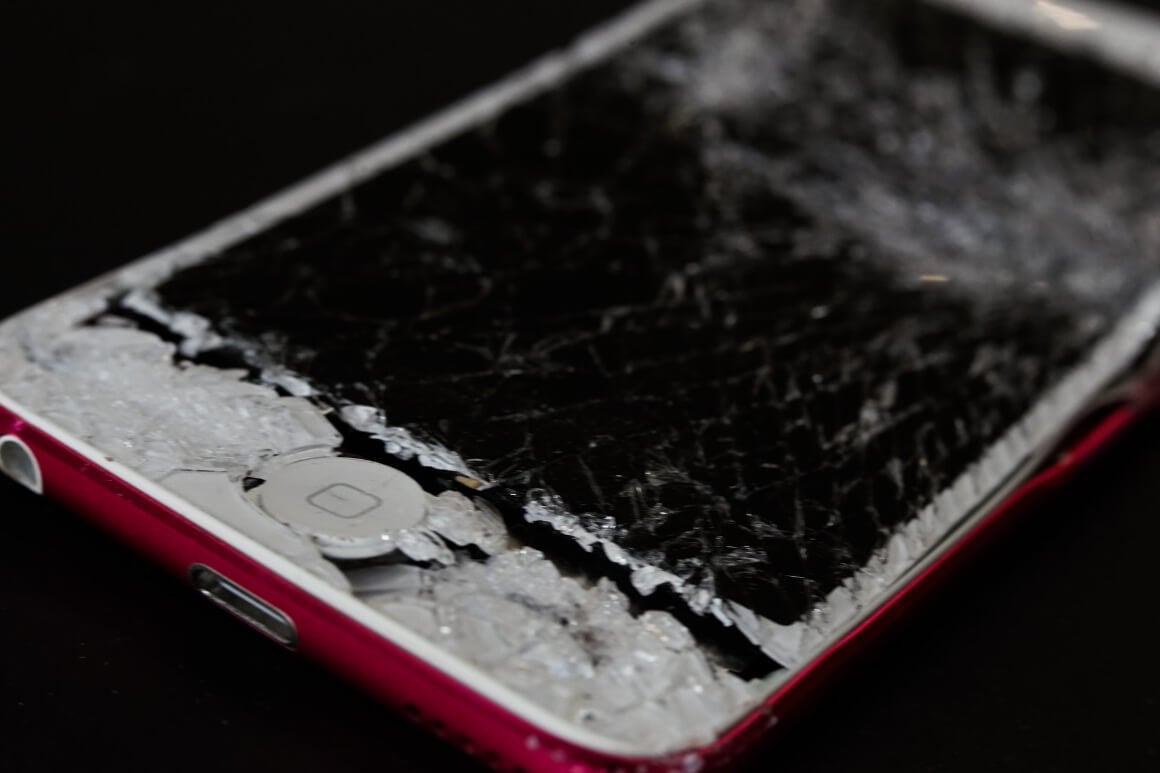 For digital nomads, tech is their bread and butter. It's what they use to make money, and without it, well, they won't be able to survive. If you damage or lose your phone, laptop, or tablet through negligence by either dropping it or leaving it somewhere, you won't be covered unfortunately.
However, if your tech/electronics are either lost, damaged, or stolen whilst onboard an airplane or with a tour operator, your travel insurance should kick in. It won't be unlimited and the amount is usually capped, depending on the operator.
Suggested Companies
Not all travel insurance companies are created equal. I've heard horror stories in the past and the last thing you want is to have your travel insurance coverage fall short. At the very least, you want to be covered for medical expenses and be able to get home in the event of an emergency.
You're also going to want to have coverage for personal injuries, lost or damaged baggage and personal items, and any damages/accidents that you cause. These should cover the majority of things that could go wrong and the major expense that you may incur.
Luckily for you, I've done the research and hard yards to find a few of the best companies for travel insurance coverage. Let's take a look at the various options for travel insurance coverage for your next trip.
SafetyWing
The first travel insurance provider that I'm going to talk about is SafetyWing. SafetyWing advertises itself as a nomad insurance company that provides clients with medical coverage around the world, regardless of where you are.
Off the bat, they are a great company to opt for, with COVID coverage included in their policies. Another huge advantage is that it is possible to purchase a SafetyWing policy even if you have already set off on your trip.
SafetyWing has been designed by nomads, for nomads, so it has been carefully created for those on the go. The standard policy will set you back $42 for four weeks of coverage, with a $250 deductible and maximum coverage of up to $250, 000. This policy is designed for the 18 – 39-year-old category, but there are other policies available for those outside of this age range.
Now let's take a quick peep at some of the medical benefits:
Hospital room and nursing services
Ambulance services
Intensive care coverage
Emergency dental work
Physiotherapy and chiropractic care
Urgent charges
All other eligible expenses
There are, however, a number of notable exclusions in their nomad insurance policies. These are as follows:
Cancer treatment
High-risk/extreme sports
Any pre-existing injuries or diseases
SafetyWing also covers a wide range of travel-related issues in their nomad policy:
Personal liability
Trip interruption
Trip delay
Natural disaster
Political evacuation
Lost checked luggage
Accidental death and dismemberment (AD&D)
Emergency medical evacuation
To find out everything you need to know, take some time to navigate their super user-friendly site and find the full list of coverage and benefits.
Hey Mondo
The final travel insurance provider that I can recommend is Hey Mondo. Hey Mondo has the philosophy that every trip is unique, which is true. Therefore, each trip will require tailored travel insurance coverage depending on the type of trip, the length, and so on.
Off the bat, Hey Mondo has different travel insurance coverage related to the length of your trip. They offer coverage for a Single Trip, Annual Multuitrip, and Long Stay Coverage.
The Annual Multrip offers coverage for all the trips you take in a year, up to 60 days in length each. The Long Stay option is designed for, well, longer trips that pass the 90-day mark.
The best bit? You can purchase this insurance after departure!
Another pretty neat feature of Hey Mondo is their app which has a range of convenient features designed to streamline the process. You're able to chat with doctors 24/7, there are free assistance calls worldwide, you can report claims, and also access your account and insurance policy. Again, it's always recommended to do a full comparison yourself in order to see what plan best suits you and your needs – so check out their app!
Final Thoughts on Travel Insurance Coverage
There you have it – all you need to know about travel insurance coverage. I hope this guide comes in handy and that all your questions have been answered!
As I have mentioned throughout the guide, it's always best to continue to research. Every person is different in who they are and how they travel and this will determine the travel insurance coverage that you require.
The world is your oyster and for you lucky shuckers, travel insurance has changed the way we move. No longer do you need to worry about your baggage getting lost. You don't have to lose sleep thinking about your flight that might get canceled. With travel insurance, you're covered, and that's the peace of mind every traveler needs.
So, book that flight, buy that cruise, pay for that tour, and get traveling! There are countries out there that aren't going to explore themselves.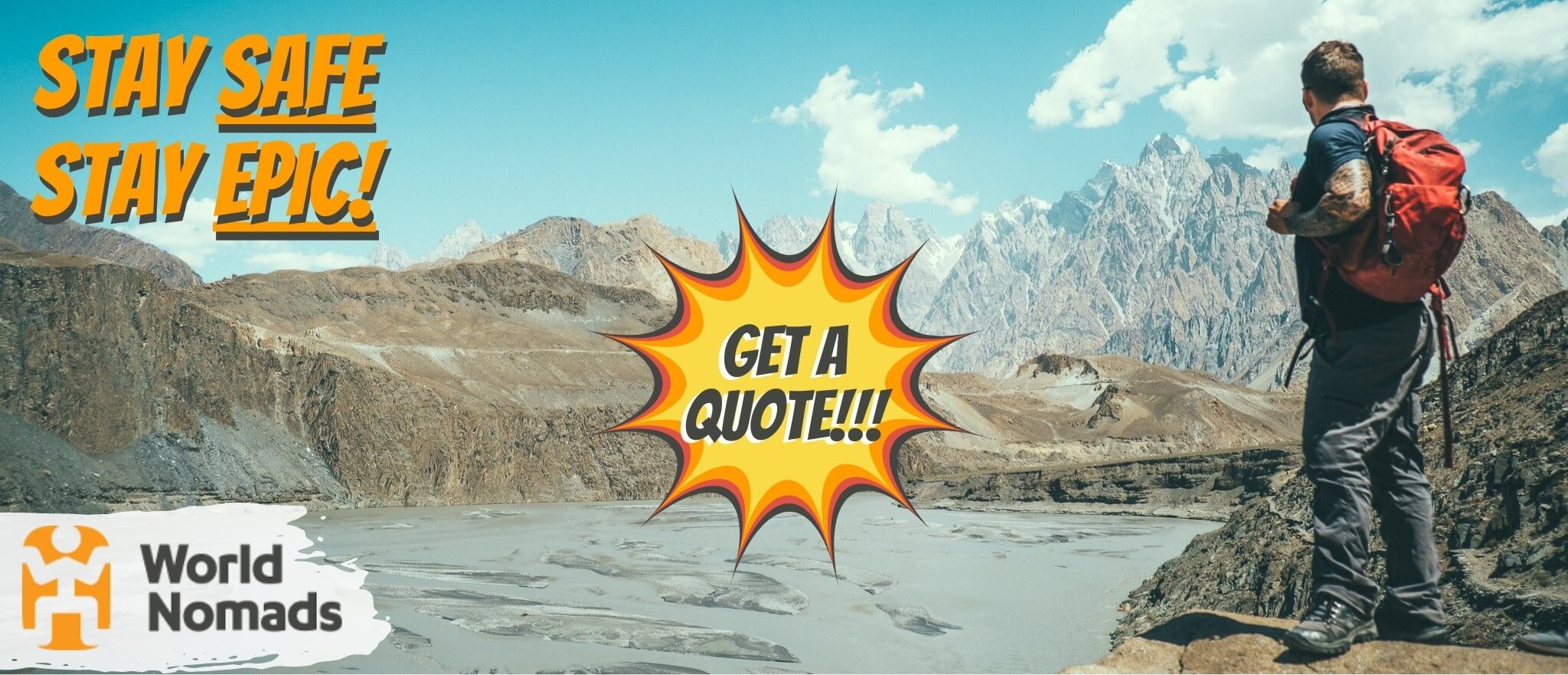 World Nomads' mission is to support and encourage travellers to explore their boundaries. They offer simple & flexible travel insurance, and safety advice to help you travel confidently.
They've been doing it since 2002 – protecting, connecting, and inspiring independent travellers just like you.
Get a quote below or read our in-depth review!
---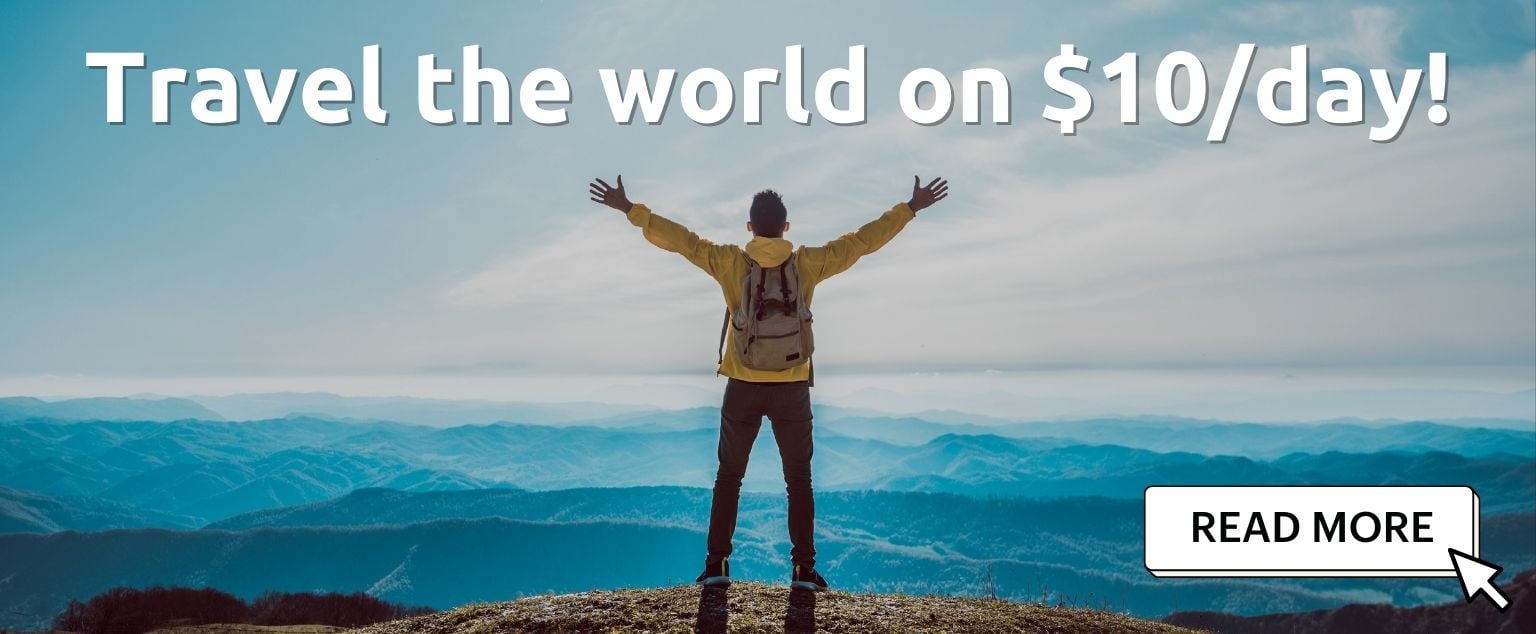 And for transparency's sake, please know that some of the links in our content are affiliate links. That means that if you book your accommodation, buy your gear, or sort your insurance through our link, we earn a small commission (at no extra cost to you). That said, we only link to the gear we trust and never recommend services we don't believe are up to scratch. Again, thank you!