Many travel insurance companies don't allow you to buy travel insurance after departing on your trip. There are a few companies, however, that do allow you to do so. It is essential to have a solid travel insurance policy when traveling as things can, and do, often go wrong!
Many travelers share the same common question when it comes to travel insurance – can I buy travel insurance after departure? While the answer to this question would've been "definitely not!" in the old days, things have somewhat changed now.
The need for travel insurance post-departure as well as longer-term insurance has arisen due to digital nomad growth. The digital nomad trend has grown exponentially over the last 10 years and as a result, so too has the need for travel insurance.
However, most travel insurance before, either as a compliment from your credit card company or from a third party, had restrictions. Especially when it came to the length of your trip.
Luckily, there have been companies that have emerged that offer travel insurance post-departure. Fantastic examples are HeyMondo, SafetyWing, Passport Card, and True Traveler. Companies like these have moved with the times and understand the need for travel insurance post-departure as well as extended digital nomad insurance.
We always recommend having some form of travel insurance when backpacking or living as a digital nomad. Things can, and will, go wrong. It is the reality and nature of traveling. A simple travel insurance policy can save you hundreds of thousands of dollars.
I've taken a look at the four companies mentioned and will highlight their benefits as well as their restrictions of each in this article.
Let's get cracking!
Travel Insurance Company Comparison
As I mentioned before, companies like HeyMondo, SafetyWing, True Traveler, and Passport Card are going to be the best options for travel insurance. This is especially true when it comes to travel insurance post-departure.
Comparing apples with apples for each company is a bit difficult as every traveler is unique in themselves and their requirements. This is especially relevant when it comes to the price of each policy. There are a number of factors that influence the cost of the policy. Things such as age, your country of origin, and of course, the level of coverage you require.
It is important to note that some countries are NOT covered by travel insurance companies. So, it is crucial to check beforehand whether or not the country you are traveling to is covered. The last thing you want to do is plan an amazing trip through the Middle East, for instance, only to find out that Iran isn't covered.
Now, let's take a look at the above four companies and compare them based on a number of factors, including price and benefits.

Do You Want to Travel FOREVER??
Pop your email in below to get a FREE copy of 'How to Travel the World on $10 a Day!'.
Cost
When it comes to cost, there are several factors at play, the main one being age. For the purpose of this article, I have based it on a 30-year-old individual from the United States for four weeks of coverage.
HeyMondo – $120
SafetyWing – $42
True Traveler – Only available in the UK and Europe, £89/€71 respectively
Passport Card – $119 (for the remote plan option)
Can I buy travel insurance after departure?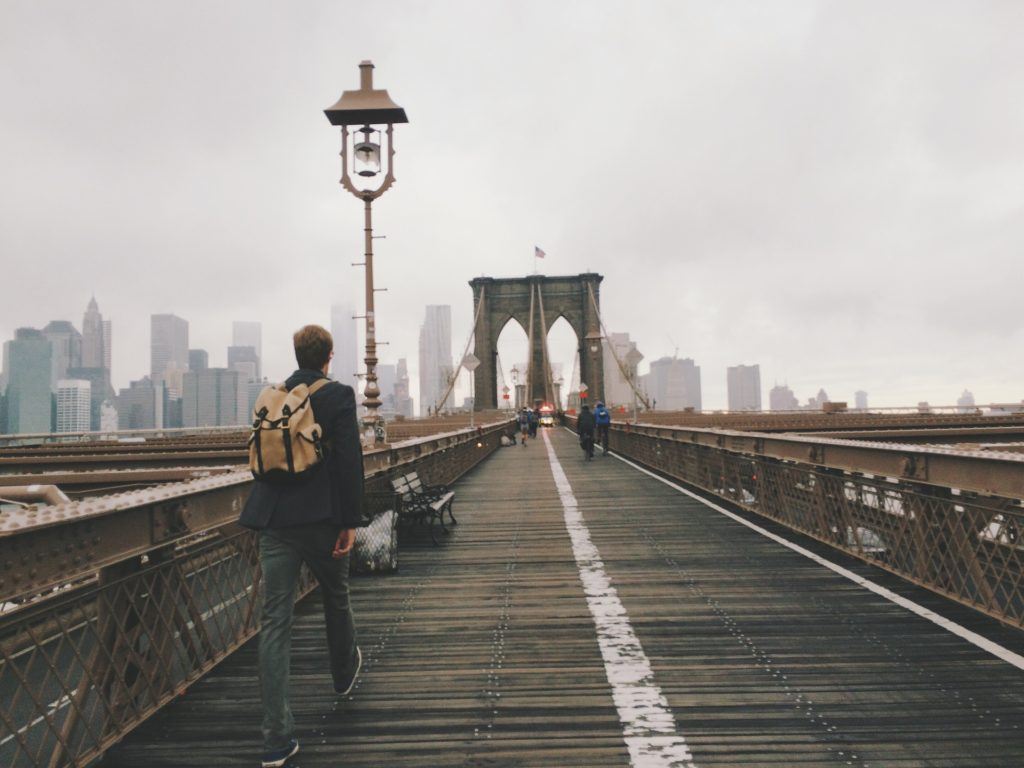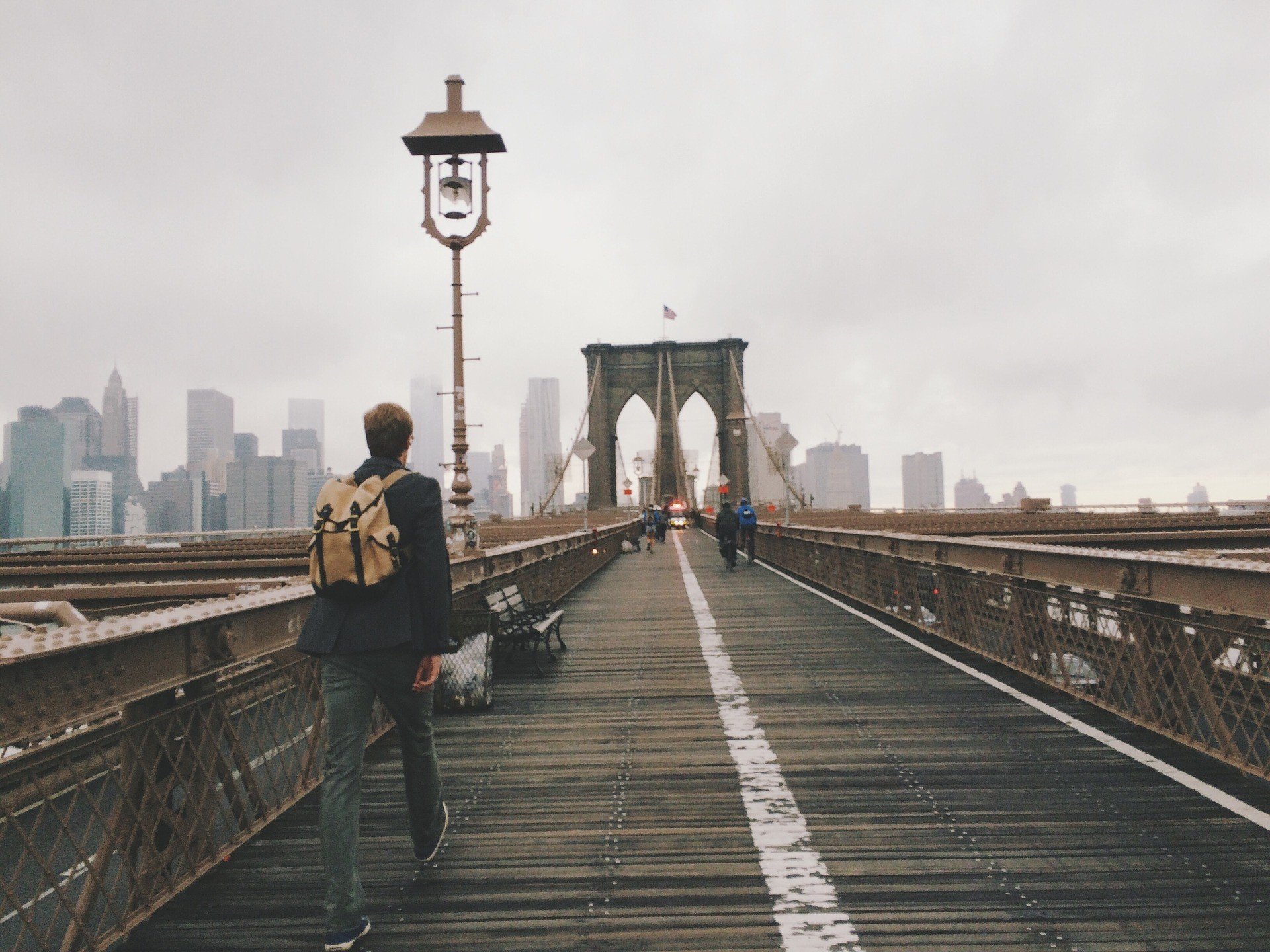 One of the main aspects to consider for the purpose of this article is whether or not travel insurance can be purchased after departure. Let's take a look at the companies below:
HeyMondo – Yes (only after 72 hours post departure)
SafetyWing – Yes (good news – it's effective immediately)
True Traveler – Yes (only after 48 hours post departure)
Passport Card – Yes
Features
The big question is always, what benefits do I get for the money I pay? Let's take a look at the providers below and some of the major benefits they provide:
HeyMondo
Medical Cover – $250, 000
SafetyWing
Medical Cover – $250, 000
True Traveler
Medical Cover – £2.5 million/€3 million
Passport Card
Medical Cover – Up to $1, 000, 000 total coverage per policy
Baggage Cover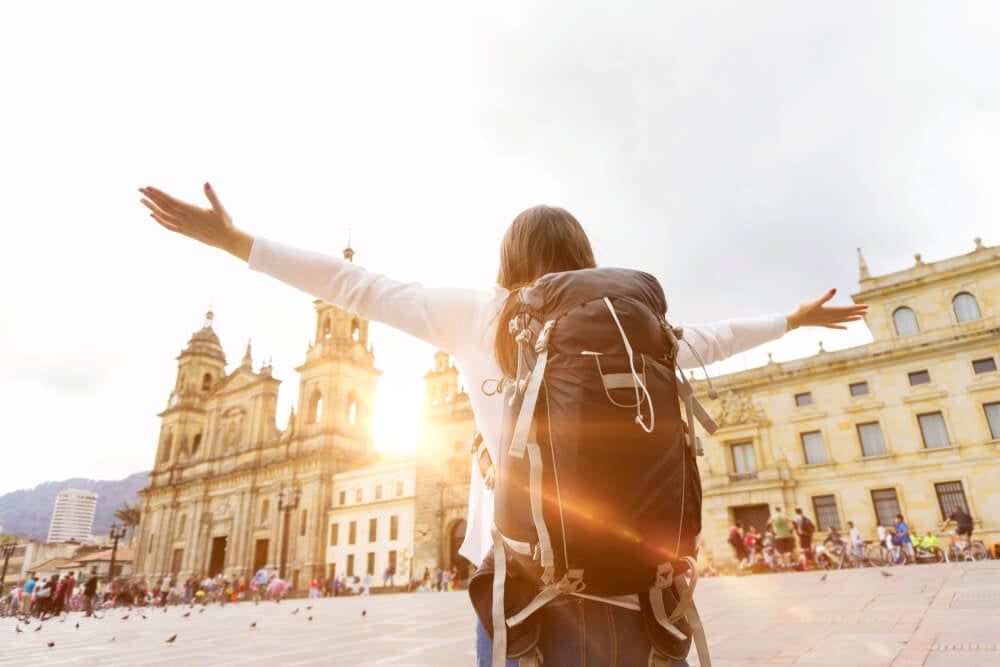 Another major worry as a frequent traveler is lost, damaged, or stolen baggage. Let's take a look at the baggage cover below:
HeyMondo – $1, 700
SafetyWing – $3, 000 (this is for lost checked luggage, and not stolen luggage)
True Traveler – £1, 00/€1, 200 (but is an optional extra on basic plans)
Passport Card – $6, 000
Who is the insurance best suited for?
Travel insurance is designed to fit certain people's needs. Some are better suited to certain individuals and not others. Let's take a look at what is best suited for specific individuals:
HeyMondo – Best suited for the over 40's category who are looking for comprehensive travel insurance
SafteyWing – Great for frequent travelers and digital nomads on a budget. Also works great for young families with added benefits for the little ones
True Traveler – Best suited for digital nomads and long-term travelers from the UK and Europe
Passport Card – Great for digital nomads, remote workers, and long-term travelers
Covid-19 Policies
In today's world, we always need to be looking at a new category that was previously not around – Covid-19 cover. It has become an aspect of everyday life and of course, travel. It has changed the way we travel and has affected many people's itineraries over the past few years.
A quick word of advice – always read through the policy and look out for any fine print. There could be certain exceptions or exclusions. Don't get caught like a deer in headlights – shocked, confused, and extremely surprised.
Let's take a look at the Covid-19 cover on the various company's policies:
HeyMondo – Yes
SafetyWing – Yes
True Traveler – Yes (but you must be fully vaccinated)
Passport Card – Yes
HeyMondo is one of the favorite travel insurance companies, not only for people over the age of 40 but frequent travelers too. They provide comprehensive travel insurance for their clients, available 72 hours post the commencement of their trip.
One of the major advantages of HeyMondo is that aside from providing long-term insurance, they provide insurance for shorter trips too. This is especially relevant for shorter business or leisure trips when your exact travel dates are known.
They have an impressive list of pros, making them a worthwhile contender for the top spot.
Let's take a look below:
Pros
Great for shorter and single trips
Don't have to commit to a lengthy contract
Impressive coverage limits (between $250, 000 and $500, 000 depending on the policy)
Can be purchased before or during your trip
Can add electronic and extreme sports cover to your policy
You don't need to pay upfront for medical expenses
No deductible on the shorter policies (only for the longer policy, in excess of 90 days)
Like everything in life, we need to take the bad with the good. The same applies to HeyMondo as there are a few downsides to their policies:
Cons
Baggage loss is not covered by their policies
The short-term policies can work out to be quite expensive
Somewhat limited coverage (skiing, for example, isn't covered)
SafetyWing is regarded as one of the favorite travel insurance companies, if not the favorite, amongst travelers. It is also a great option for both long and short-term travelers. Although SafetyWing was developed for digital nomads, by digital nomads, all other travelers can benefit from their policies.
It is also especially beneficial that their policies are available for all nationalities around the world. You can take out a policy at any time, pay monthly, and cancel at any time too. This is a massive advantage when your travel plans are uncertain.
SafteyWing has two different policy options available – nomad insurance and remote health.
Let's start off by having a look at their most popular product, nomad insurance:
Nomad Insurance
As I mentioned above, SafetyWing was created by nomads, for nomads. This means that the needs of digital nomads were carefully taken into account to create a specific policy for these remote workers. These individuals work independently of time and location and are often on the move, changing locations as often as they change their clothing.
Onto the pros and cons:
Pros
Coverage starts immediately – No 24, 48, or 72-hour delays
More than 94 recreational activities are covered, the most common being surfing, snowboarding, and biking
Coverage for lost baggage and travel delays included
Youngsters under the age of 10 are covered for free (max. of 2 per family)
Price is calculated according to age – The older, the more you pay (sorry old folk!)
Extensive Covid-19 coverage
Cons
There are, unfortunately, a few nations that aren't able to get coverage (Cuba, North Korea, Syria, and Iran)
Scooter and moped accidents are not covered
Stolen baggage is not covered
Remote Health
The second policy that SafetyWing offers is its global health insurance policy called Remote Health. The major difference here is that the health insurance aspect is far more extensive than that of the Nomad Insurance policy.
Things such as cancer treatments and pre-existing conditions are included in this policy. There are certain requirements and they both require pre-approval, but the good news is that coverage is possible.
The Remote Health policies are significantly more expensive than the Nomad Insurance policies and unfortunately, non-medical expenses are not covered. This would mean taking out a separate policy if you should require these benefits.
Overall, the Remote Health policy is geared toward sickly individuals who require more extensive medical and health coverage. If you are a relatively healthy individual, then the Nomad Insurance policy would be a much better option for you.
Next up, we have True Traveler. True Traveler is one of the best travel insurance companies available exclusively to residents in the UK and Europe. It is the ideal company for digital nomads whose travel itineraries are unknown.
Like most of the companies in this post, True Traveler coverage only starts 48 hours after the commencement of your trip, which seems to be average.
Much in the same way that SafetyWing is a company designed by nomads for nomads, True Traveler has a similar story. It was designed by travelers for travelers. Formerly, True Traveler was an adventure travel company but made the transition into insurance. They, therefore, understand the travel lifestyle and the individual needs of travelers.
Let's take a look at the list of pros and cons of True Traveler:
Pros
Claims are easy and efficient to handle
The deductible can be reduced to zero if you pay a bit more
An extensive list of activities included in the standard package (91 to be exact)
Cons
They don't insure people over the age of 65
Significantly more expensive for shorter trips
If you're over the age of 40, you need to purchase additional coverage
The last company that I'll be talking about in this post is Passport Card. Passport Card has nomad-specific policies to cater to wandering, location-independent workers. The core of the three policies is to provide medical coverage for individuals that are working and living abroad.
Across the three plans, full medical coverage is provided pertaining to medical emergencies, dental procedures, and surgeries. There is also extensive Covid-19 coverage, as well as pregnancy emergencies.
Passport Card is a medical-specific insurance provider which means that non-medical coverage is not provided. You need to add additional coverage if you wish to protect things such as your baggage or your electronics, or if you need extreme sports coverage.
Let's take a look at the full list of pros and cons of Passport Card:
Pros
No deductible
No paperwork or claims
Covid-19 Coverage
Can be purchased after your trip has commenced
Flexible policy that can be modified at any point
24/7 customer service
Cons
Additional add-ons become costly
Limited coverage for personal items
Trip cancellation is not covered
Passport Card is a great option for those travelers and nomads spending long periods of time away from home. It's not the ideal solution for short trips, however, or for nomads and travelers who need extensive coverage for expensive electronics and equipment.
Travel Insurance Companies Reviews
Reviews are one of the best ways to get an idea of how good or bad a company or service provider is. While they are subjective and depend on each individual's experience, they still help us in making our own decisions.
While reading through reviews is not essential, it definitely does help in picking narrowing down the options and ultimately picking what's right for you.
The only downside to comparing plans is the extensive reading and tedious sifting through the small print.
Luckily for you, I've done the research; I've read the reviews and am here to help you narrow it down. We've already got four pretty amazing travel and nomad insurance companies in this article. Now, the next part is deciding which one is best for you.
Let's take a look at the summaries and ratings of the above four companies on TrustPilot:
HeyMondo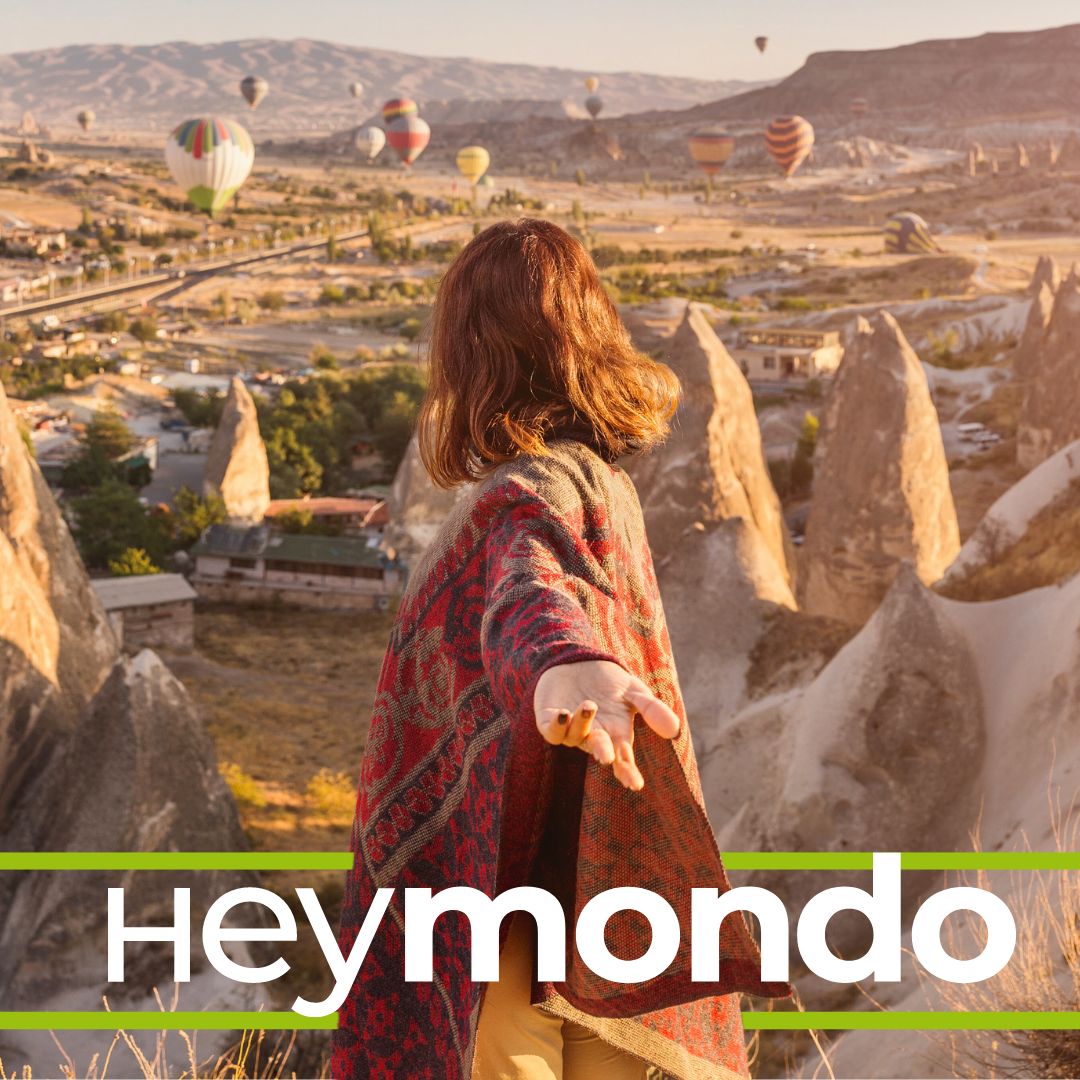 HeyMondo has a pretty solid review base with 1, 494 reviews. The bigger the pool of reviews, the more accurate the end review. Their rating stands at an average of 4.3 out of 5 which is a great score. 77% of the users have given HeyMondo 5-star reviews, with the remaining 23% being made up of 1, 2, 3, and 4-star reviews.
Of the users that gave HeyMondo 5-star reviews, the general feedback was that their insurance policies are reasonably priced, the general process for signing up was smooth, and the app is great.
Of the small percentage of unsatisfied customers, it seems that they complained about slow service and generally about the restrictions for people over the age of 49.
SafetyWing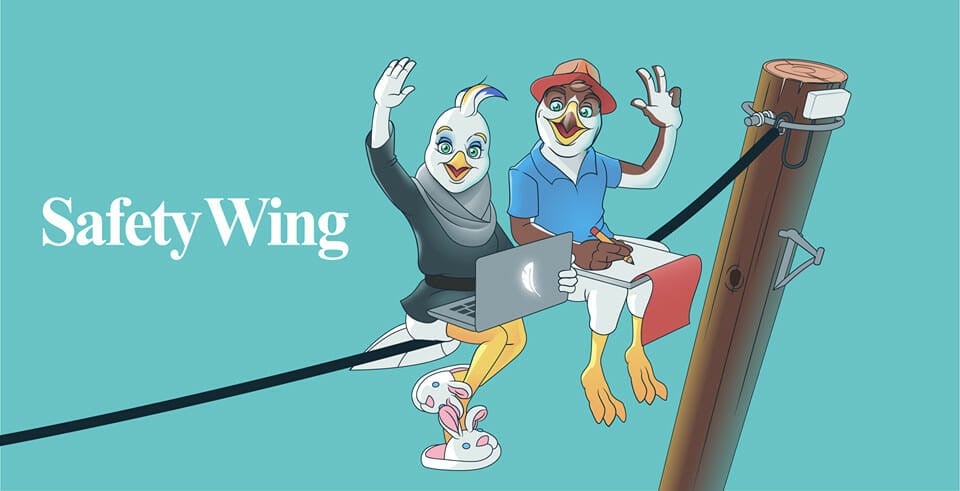 SafetyWing, like HeyMondo, has an average review rating of 4.3 out of 5. Again, this is pretty solid, but the difference lies in that they have about half the number of reviews on TrustPilot, with a total of 637. This shouldn't throw you off, however, as they are still one of the favorite travel insurance companies on the market.
The general feedback from the users that gave SafetyWing 5-star reviews was that the staff is super helpful and knowledgeable and the response time was great. A word that came up quite frequently was that the company's policies are quite flexible. This is especially important for digital nomads whose plans tend to change quite frequently.
Once again, there was only a small percentage of dissatisfied customers. The complaints generally seemed to be around SafetyWing not paying for claims and the slow speed with which claims are handled.
True Traveler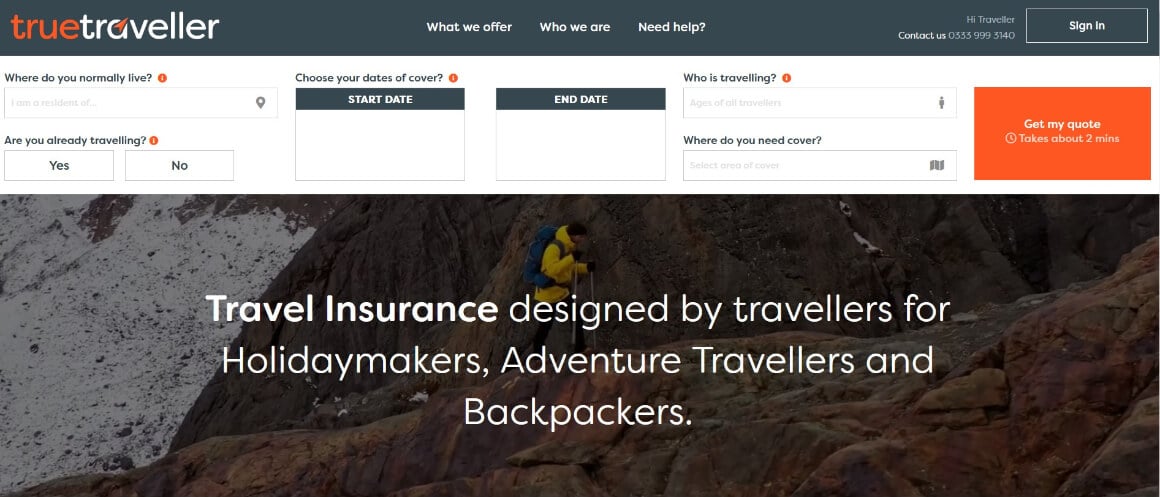 Interestingly enough, True Traveler has a score of 4.8 out of 5 on TrustPilor, with more than 3,000 reviews logged on the website. Being a company that handles medical issues predominantly, it seems that they are doing a fantastic job in doing so.
More than 95% of users gave the company between 4 and 5-star reviews which is incredible. The general consensus is that True Traveler handles claims both quickly and efficiently. There also don't really seem to be any situations where the company hasn't reimbursed clients for their claims.
The 1% audience, a mere 40 reviews out of 3, 000 have the odd problem with them not paying or the professionalism of the staff. All in all, the reviews are highly positive and I think it's safe to trust 97% of users.
Passport Card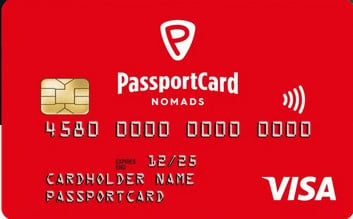 Unfortunately, Passport Card Nomads only has 16 reviews available on TrustPilot. I'm not sure this is a true reflection of the company. This being said, let's still take a look at the reviews that are there.
It seems that the majority of the users are satisfied with the services of Passport Card and would utilize their policies in the future. They claim that it's a great product and that dealing with the company is relatively hassle-free.
There is only a single review in the English language and it appears that other are mainly in German. It would seem that the dissatisfied users feel that Passport Card is unprofessional in the way they conduct their business.
Final Words
Well, there you have it – that concludes my article on travel insurance post-departure. I hope that you find my research both helpful and insightful and that it will assist you next time you're getting ready to travel.
Whether you're a digital nomad or a frequent flyer that travels a lot for business purposes, this article should (I hope) save you a lot of time.
Remember, always take out insurance when you travel – it will come in useful one day when there's an emergency or your bag gets lost. You no longer have to ask yourself "can I buy travel insurance after departure", because the answer is yes! Yes, you can.
Month to month payments, no lock-in contracts, and no itineraries required: that's the exact kind of insurance digital nomads and long-term traveller types need. Cover yo' pretty little self while you live the DREAM!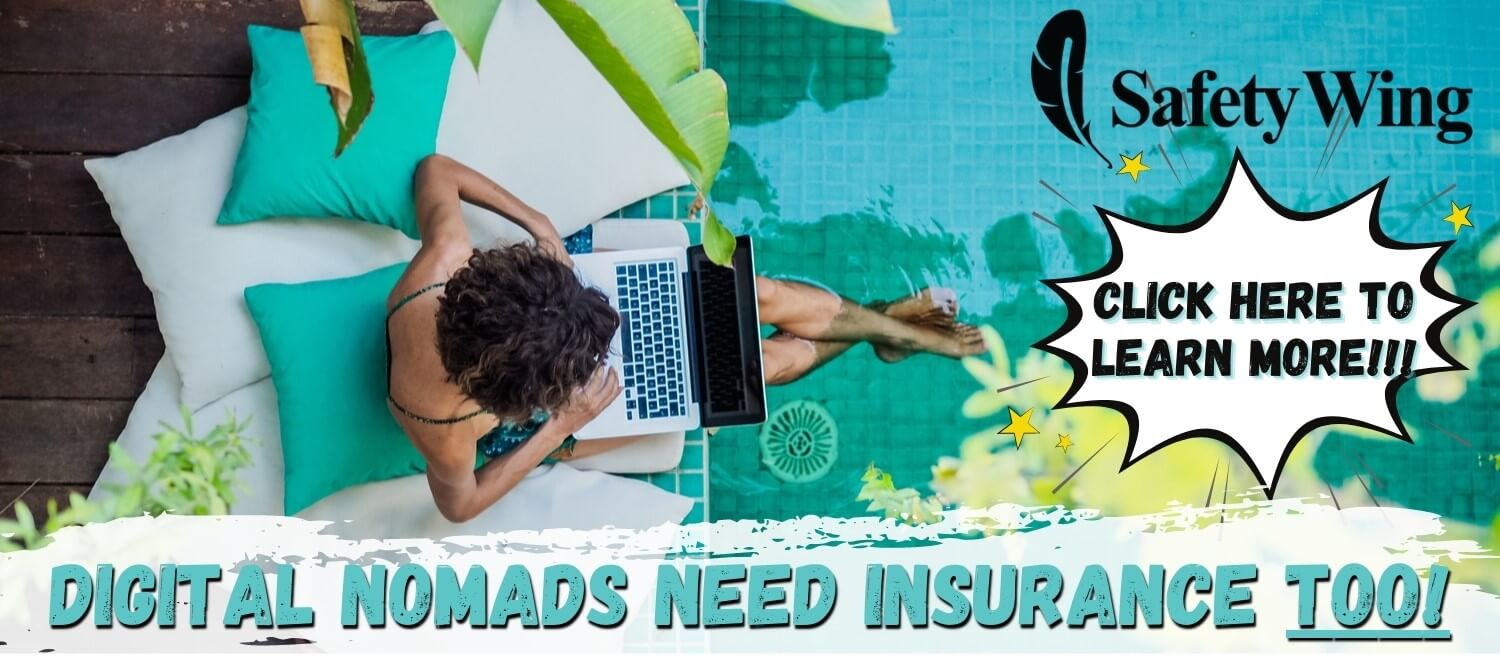 SafetyWing is cheap, easy, and admin-free: just sign up lickety-split so you can get back to work! Click the button below to learn more about SafetyWing's setup or read our insider review for the full tasty scoop.
---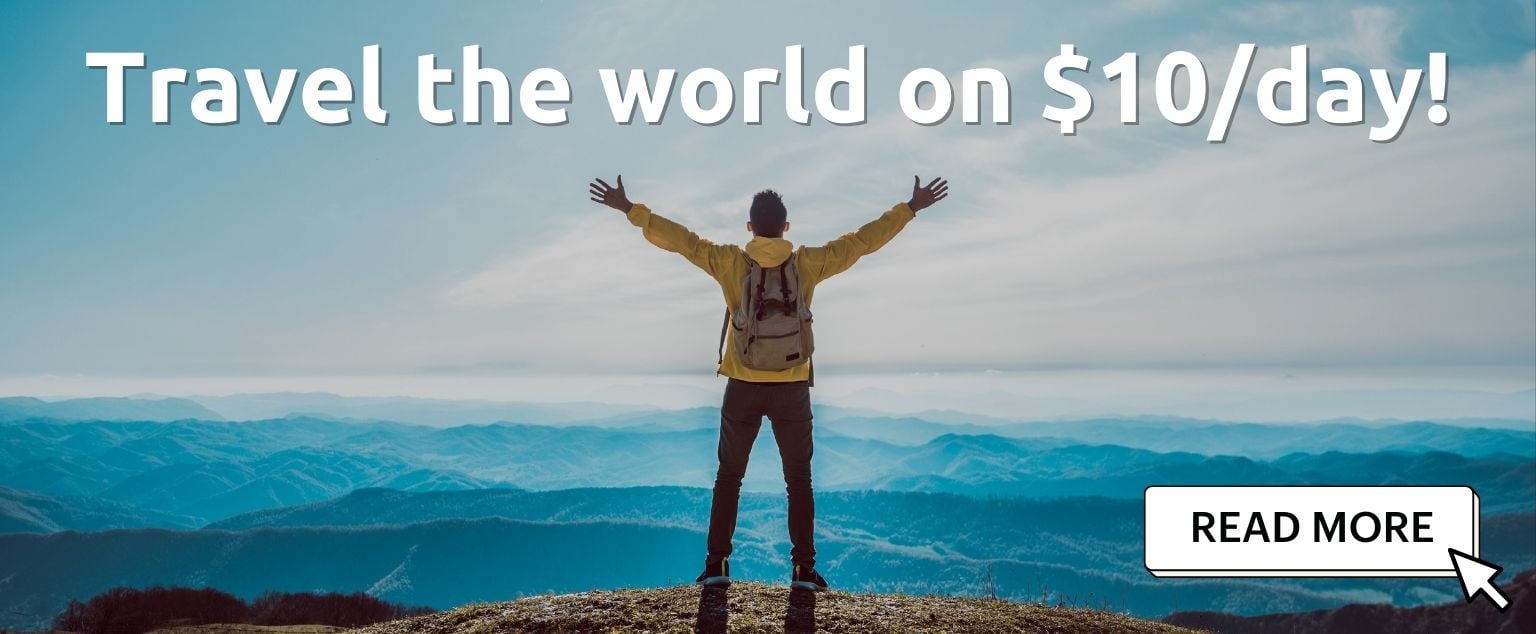 And for transparency's sake, please know that some of the links in our content are affiliate links. That means that if you book your accommodation, buy your gear, or sort your insurance through our link, we earn a small commission (at no extra cost to you). That said, we only link to the gear we trust and never recommend services we don't believe are up to scratch. Again, thank you!