Think of Miami and you may imagine a parade of shit Hawaiian shirts, GTA Vice City, and pumping clubs. Yet food in Miami is a culture of its own. The Magic City is a melting pot of international cultures and cuisines, with strong influences from Latin America and the Caribbean.
From Cuban and Nicaraguan street food to fine Peruvian and Japanese restaurants, there's a lot of fantastic food to try in Miami. But how do you fit it all in? Sure, you can go it alone and spend hours of hit-and-miss places to eat, or you can take a food tour…
Doing a tour is the best way to get insights into the food in the city, and have a lot of fun while you're at it. Here we've sifted through the options and put together a list of the very best food tours in Miami.
These tours are run by the people who know the city best, local foodies, taking you to some of the HOTTEST spots and best-hidden eateries in the city!

Unlock Our GREATEST Travel Secrets!
Sign up for our newsletter and get the best travel tips delivered right to your inbox.
Food in Miami – Why is it Special?
Although we're traveling in the USA here, nearly everyone in Miami speaks Spanish to some degree. Influences from Cuba, Central and South America can be found throughout Miami's culinary scene. Over 70% of the city's population is Hispanic, with people of Cuban, Haitian, Venezuelan, and Colombian origins, among many other countries
One of the most famous spots for Cuban food in Miami is the Versailles Restaurant in Little Havana. Many presidential candidates have visited the chandelier-clad eatery for a cafecito or two. Other popular dishes include vaca frita, the medianoche, and croquetas. Another Cuban dish that's a must is the ropa vieja and picadillo at Little Havana favorite La Carreta.
But it's not just Cuban food that's popular while you're staying in Miami. City favorites include Peruvian ceviche, Puerto Rican mofongo, Mexican tacos al pastor, Italian panetteria's and pizza, and Asian food like the pad thai at Lung Yai Thai Tapas. Basically you can find the best dishes of many amazing cuisines from all over the world in Miami, sometimes with an interesting American twist.
Nicaraguan food also features heavily in Miami eateries, with many immigrants bringing their family recipes to restaurants in the areas surrounding Little Havana. Staples include fritangas, carne asada and queso frito. For some of the best Nicaraguan food head to Fritanga Pinolandia in Little Havana, get all of the Nicaraguan specialities for less than $10. Another favorite is the family-owned Guayacan; they've been serving up top notch traditional Nicaraguan food since the 1990s.
Seafood is undoubtedly a huge aspect of food in Miami and in fact the whole state of Florida. The proximity to the Atlantic Ocean, the Gulf of Mexico and the Caribbean means Florida has some of the freshest seafood in the United States. Shrimp is ever popular, and the locally caught grouper and snapper are served either fried or grilled. Miami's proximity to the Everglades also provides another interesting cuisine, "swamp meat" like frog legs and crocodile are becoming increasingly popular to tourists that have visited one of the largest and most important national parks in the United States.
Overall Best Tour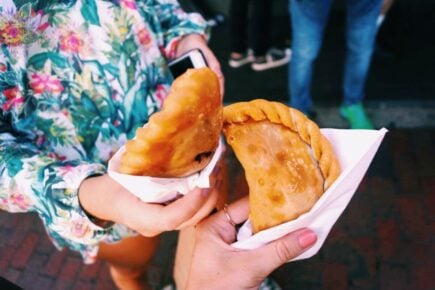 Overall Best Tour
The Original Cuban Food Tour of Little Havana
> Where: Little Havana
> Includes: All food and drinks
> Duration: 2.5 Hours
> Price: $69
Best Walking Tour
Best Walking Tour
Food and Art Walking Tour of the Wynwood Neighborhood
> Where: Wynwood Arts District
> Includes: All food, local guide, entry to Wynwood Walls
> Duration: 2.5 Hours
> Price: $89
Best Dinner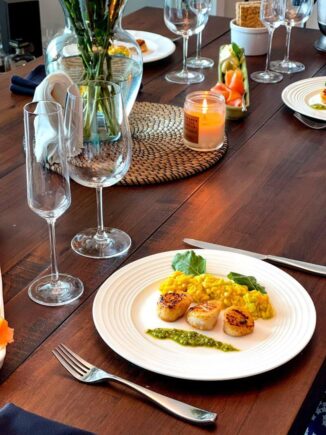 Best Dinner
An Unforgettable Dinner from THE Chef
> Where: Brickell District, Downtown Miami
> Includes: All food and drinks
> Duration: 2.5 Hours
> Price: $199
Miami Foodie Neighborhood Breakdown
Little Havana is Miami's vibrant Cuban heart. Visit Domino Park on Calle Ocho, roll up a stogie at El Titan de Bronze, and sip rum at Cubaocho. Pick from over a hundred flavors at another local institution, the family-owned Azucar Ice Cream Company, located right across from Tower Theater.
The food in this neighborhood is noticeably Cuban with cafecitos, empanadas, and pastelitos on offer everywhere. But Nicaraguan immigrants have also brought popularity to dishes like gallo pinto and queso frito.
In fact, there are many cultures making their mark on the increasingly diverse Little Havana. Cardón y El Tirano offers an amazingly diverse menu representing the many communities of Little Havana including Mexico, the Caribbean, Venezuela, Peru, and parts of Asia.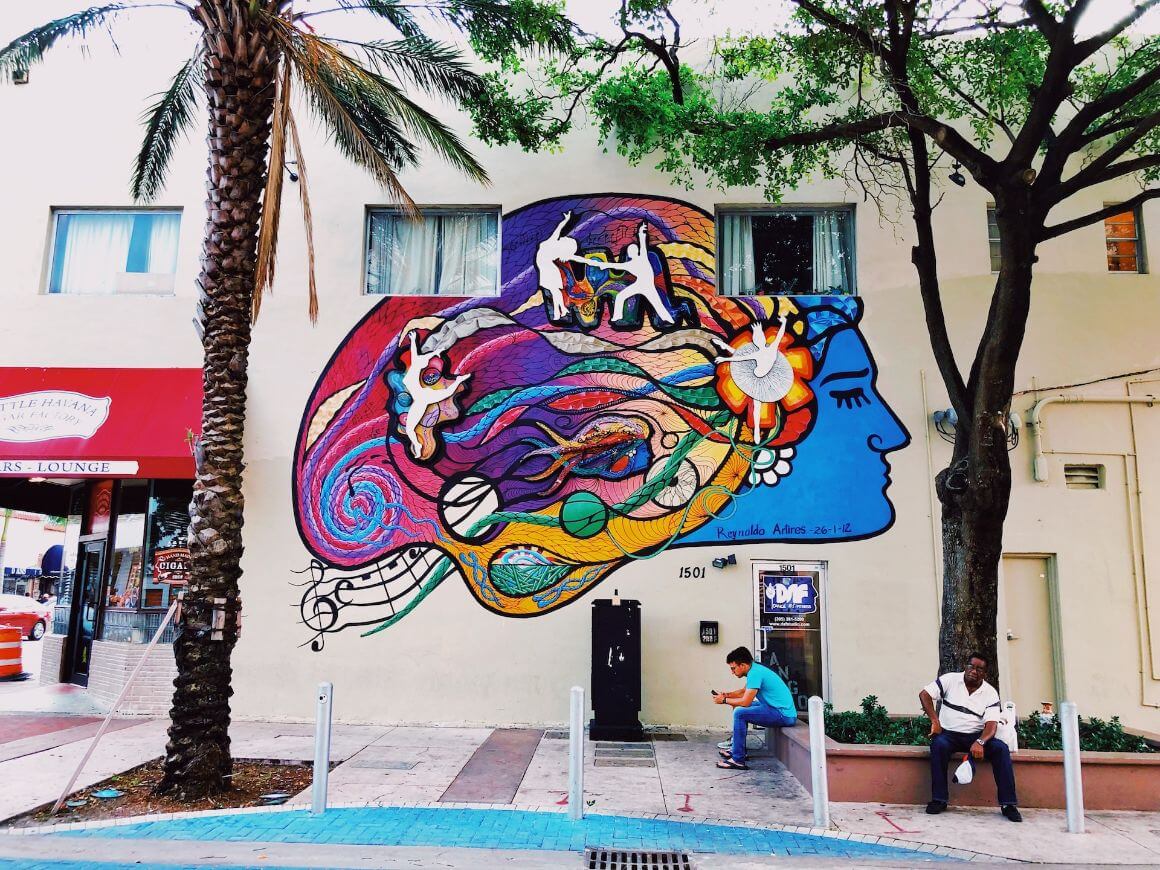 To experience Miami's food scene, South Beach is one of the best places to visit. Eat your way through upscale food halls, dine at high-end restaurants and discover historic seafood spots.
Visit the Time Out Market near Lincoln Road, a mile-long pedestrian area of Miami's culinary delights. Or try the many multicultural pleasures of the hip Sunset Harbor area, including sushi, tapas and local seafood at the Stiltsville Fish Bar.
Another top spot for food in Miami is the Wynwood Arts District, previously known as Omni. Check out former factory Beaker & Gray, serving up globally inspired dishes, Bakan for mezcals and tostadas, and the Wynwood Brewing Company for the best local craft beers. Finish it all off with a sophisticated donut and craft coffee at The Salty Donut.
Best Food Tours in Miami
Are you hungry yet? Me too. Let's get into these Miami food tours then!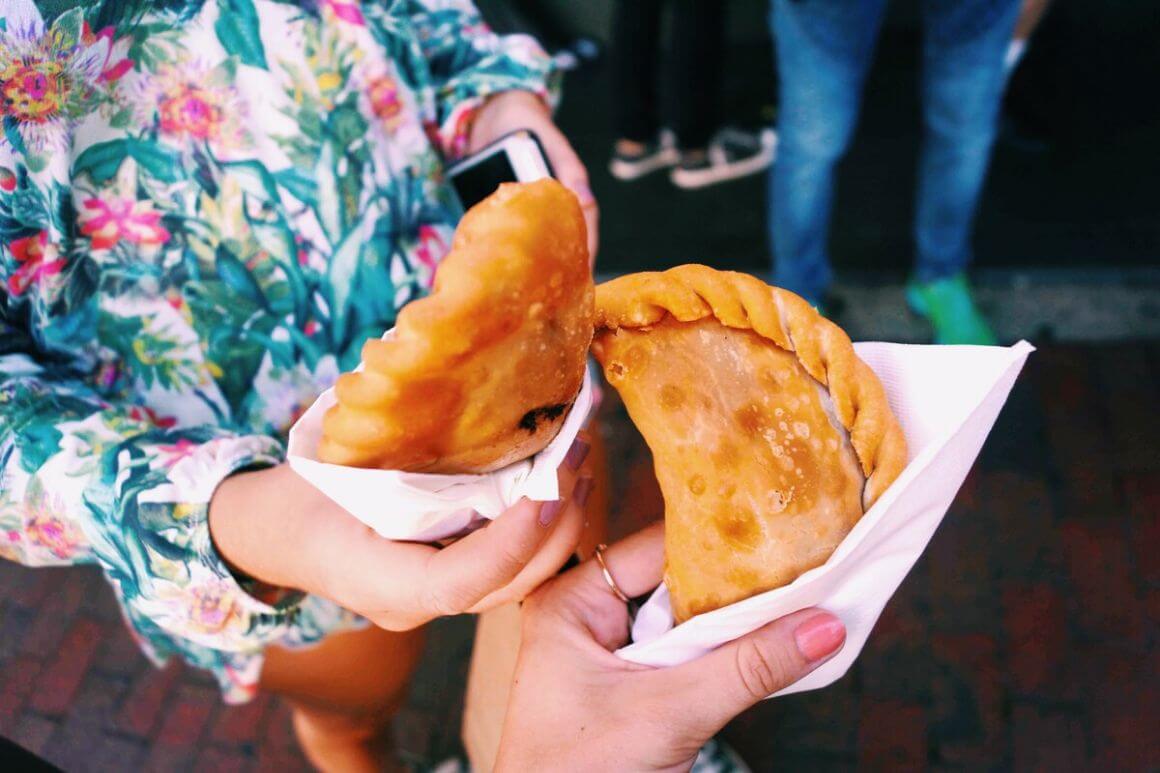 Where: Little Havana
Duration: 2.5 Hours
Includes: All food and drinks
Price: $69
Try Cuban dishes at small family-owned establishments and learn the culture behind the food from a local. This two-and-a-half-hour tour takes in the main sights and tasty delights of Little Havana.
You will get to see the main tourist attractions in Little Havana including a cigar factory and Domino Park, and pay tribute to the Memorial Blvd. As well as making stops at lesser-known spots like the Little Havana Market and Los Pinarenos amongst other local favorites.
Sample the perfect empanada, sipping on fresh guarapo (raw cane juice), snacking on croquetas, and devouring indulgent churros. Keep an eye out for the closely guarded local secret: where to find the best Cubano sandwich in town!
These guys ran one of the original Miami foodie tours in Little Havana. They have since been featured on The Travel Channel, National Geographic, Forbes, Conde Nast Traveler, The Miami Herald, and Fodor's Travel.
A small team of passionate foodie locals will take care of everything and make sure you get the most out of your trip. Get the low down on the best Cuban eats, discover where the locals hang out, and see the sights in this top-rated tour.
Where: Mango's, Miami Beach
Duration: 2.5 Hours
Includes: Mojito, snacks, dance lessons, reserved table, VIP club entry
Price: $79
Dance the night away at the iconic Mango's on Ocean Drive, South Beach, well known as one of the best nights out in Miami. As well as staying in a cool party hostel in Miami, choose to eat at Mango's Tropical Cafe for the full dinner and dancing experience.
On this lively nighttime tour in Miami Beach, you'll attend beginner salsa & bachata lessons, drink mojitos with newly found friends, and watch live music performers on stage.
Your local guide will take care of everything to make sure you have a true Miami party experience. The Sip, Savor and Salsa guides Alex, Allison, Bruno, Shaila and Jenny rotate nights. But don't worry what day you book – every night feels like a Friday at Mango's.
Miami is well known for a top night out, with Miami Beach being one of the best world-class nightlife destinations. So learn the moves, let off some steam, and dance the night away on Ocean Drive.
Mojitos and snacks are provided, but you can order food of the generous menu at the Mango Tropical Cafe.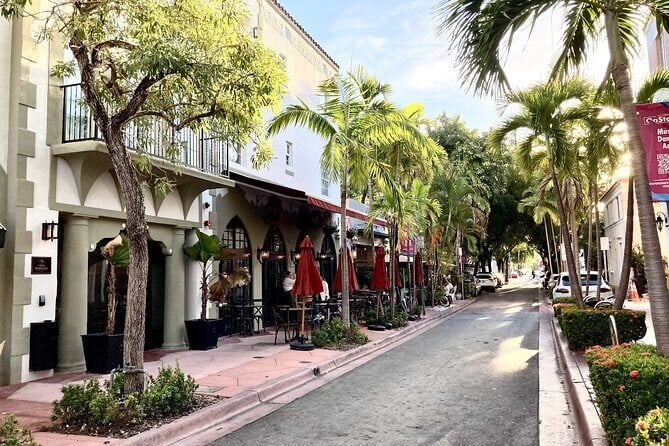 Where: South Beach
Duration: 3.5 Hours
Includes: All food, local guide
Price: $96
South Beach isn't short of food tours, with some of the best places to eat in Miami it's no surprise. But anyone can easily search for the most popular places to eat online. Avoid the typical tourist traps of visiting the USA on this secret walking tour and instead explore authentic local flavors that many visitors miss.
Starting at South Pointe Park Pier you will spend three and a half hours uncovering the classic and lesser-known Miami flavors at five hidden spots. Pass by Miami Beach Convention Center and the American Airlines Arena as you enjoy the views over the beautiful Biscayne Bay.
This may be more off the beaten track than many food tours in Miami, but you will still get to try iconic dishes like Miami-style fried chicken, the Cuban sandwich, and of course key lime pie.
Your guide will show you their favorite spots and share with you the dishes that make the food scene in South Beach so exciting. This small-group tour is limited to 12 people, so you can be sure of a personalized service.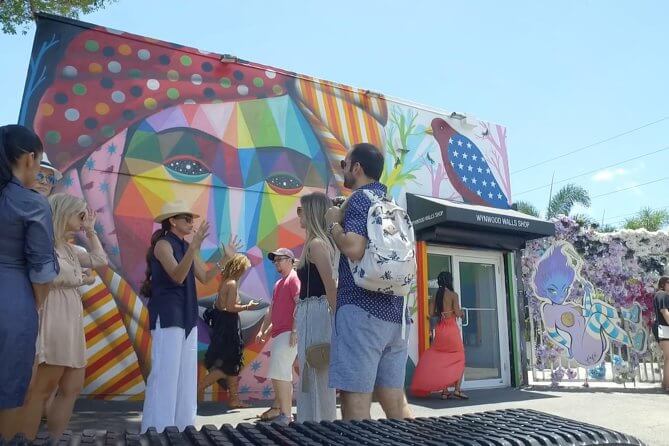 Where: Wynwood Arts District
Duration: 2.5 Hours
Includes: All food, local guide, entry to Wynwood Walls
Price: $89
Explore Miami's trendy Wynwood Arts District with its eclectic art and exquisite food on this two-and-a-half-hour walking tour. Wynwood has a fantastic mix of fusion cuisines and is one of the most exciting places to visit for a Miami foodie tour.
Sample artisanal Spanish delicacies, Asian-inspired tapas, and gourmet sandwiches. You will also visit Bartaco for upscale street food and eat at one of the most highly awarded restaurants in the area, the Mediterranean eatery ICON.
Learn about the history of Wynwood from your local guide and discover the story behind the people that built the largest outdoor museum in the world. Wynwood Walls has brought the world's greatest graffiti artists together with massive murals created by famous artists such as Ron English and Shepard Fairey.
This tour stands out as groups usually don't have access inside Wynwood Walls, and as a special treat you will be introduced to multidisciplinary street artist Typoe. Plus the usual $12 entrance fee is included in the tour fee.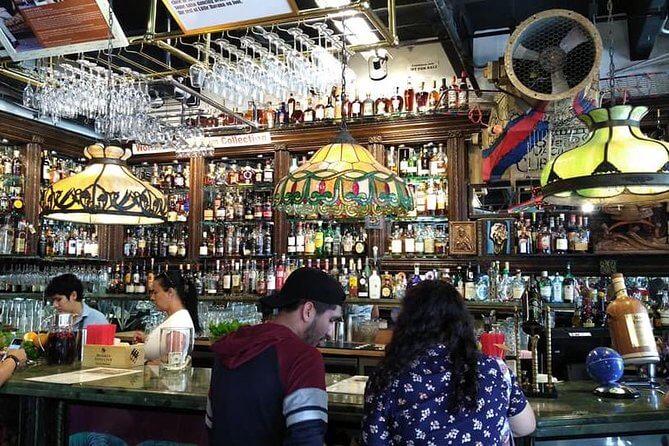 Where: Little Havana
Duration: Between 2 to 5 hours (the timings are even Cuban!)
Includes: Food, drinks, cigars, local guide
Price: $125
Enjoy Little Havana by night as a Cuban Guide takes you on a culture walk through the neon-lit streets. See the area come to life after dark and enjoy a classic Cuban dinner with award-winning mojitos.
Start with a visit to Guantanamera to sip on rum and smoke a cigar Cuban style. Then head to Cubaocho, known for holding one of the largest collections of Cuban Art in the United States, but by night it also hosts the best Cuban music bands in Little Havana. Finally, enjoy a traditional Cuban meal before strolling back along Calle Ocho.
Your local guide Angel is a "verified" Cuban and will pepper the evening with fun facts about the businesses and attractions in Little Havana as well as the fascinating Cuban culture in Miami. There are plenty of little surprises and sweet treats that make this one of the best food tours in Miami.
Where: Miami Beach
Duration: 2 Hours
Includes: Breakfast, bottled water, local guide
Price: $40
If you get tired of all the late-night activities head out early for breakfast to find four of the best bakeries & donut shops in Miami Beach. This oceanfront underground donut tour is for those with a sweet tooth as well as a flagrant disregard for calories!
This leisurely two-hour walking tour takes you along the famous Ocean Drive in Miami South Beach. Try Puglian pane and pastries, sumptuous gelato and sorbet made with fresh local fruit, delightful donuts, and churros that will make your tastebuds cheer.
Ok, so this isn't the healthiest food tour in Miami. But who cares! It is a fun way to spend a couple of hours enjoying the sunshine, ocean breeze and international sweet treats along Ocean Drive.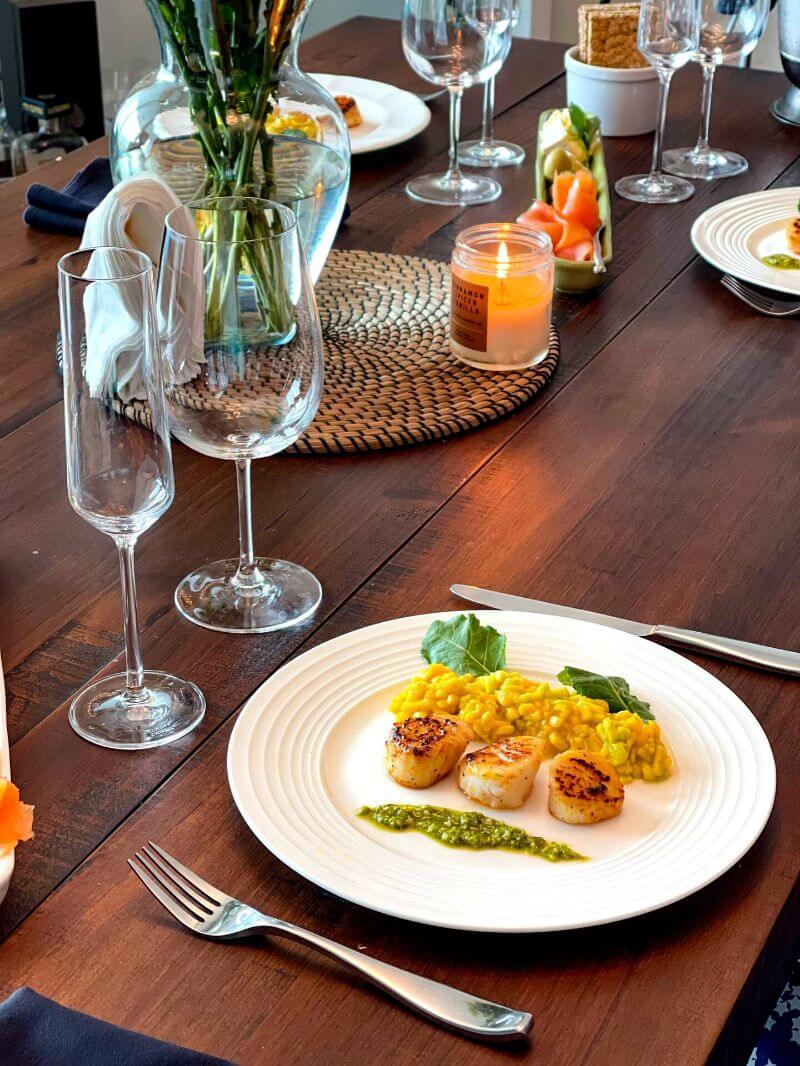 Where: Brickell District, Downtown Miami
Duration: 2.5 Hours
Includes: All food and drinks
Price: $199
At the other end of the spectrum is a private dining experience with professional chef, Marina Staver. She's an expert in healthy food, with a passion for plant-based cooking, gluten-free and dairy-free specialities, as well as vegetarian and vegan cuisine.
Marina is also a gastro journalist that's traveled the world; "I learn recipes from local people, taste national dishes, visit interesting places and restaurants, and always try to get into the kitchen." Her mission is to make you forget about fast food, and instead enjoy naturally sourced dishes with beautifully melded ingredients.
Originally from Minsk, Belarus, Marina came to Miami just like the thousands of other passionate foodies that give this city a unique culinary scene. She's always been a private chef with a fascinating history of working for the wealthiest families of Belarus.
Visit her home in downtown Miami with breathtaking views over the fabulous skyline of the Brickell district, Miami River, and Biscayne Bay.
Is This the Best Daypack EVER???
Final Thoughts
Miami's food is proudly a little bit of everything. In true USA style, it brings some of the best tastes from across the globe together in a truly iconic setting. Go with an open mind and end empty belly.
Food tours in Miami change the game. You'll get to dive straight into the best of the best and enjoy one of the simplest pleasures in life.
So I wholeheartedly recommend your visit to this vibrant, multicultural city includes authentic Cuban cuisine, experience fine fusion food, or perhaps just dancing the night away with plenty of mojitos and Latino vibes. Miami has a tour for everyone with an endless choice of international cuisine and some of the best food in Florida.
---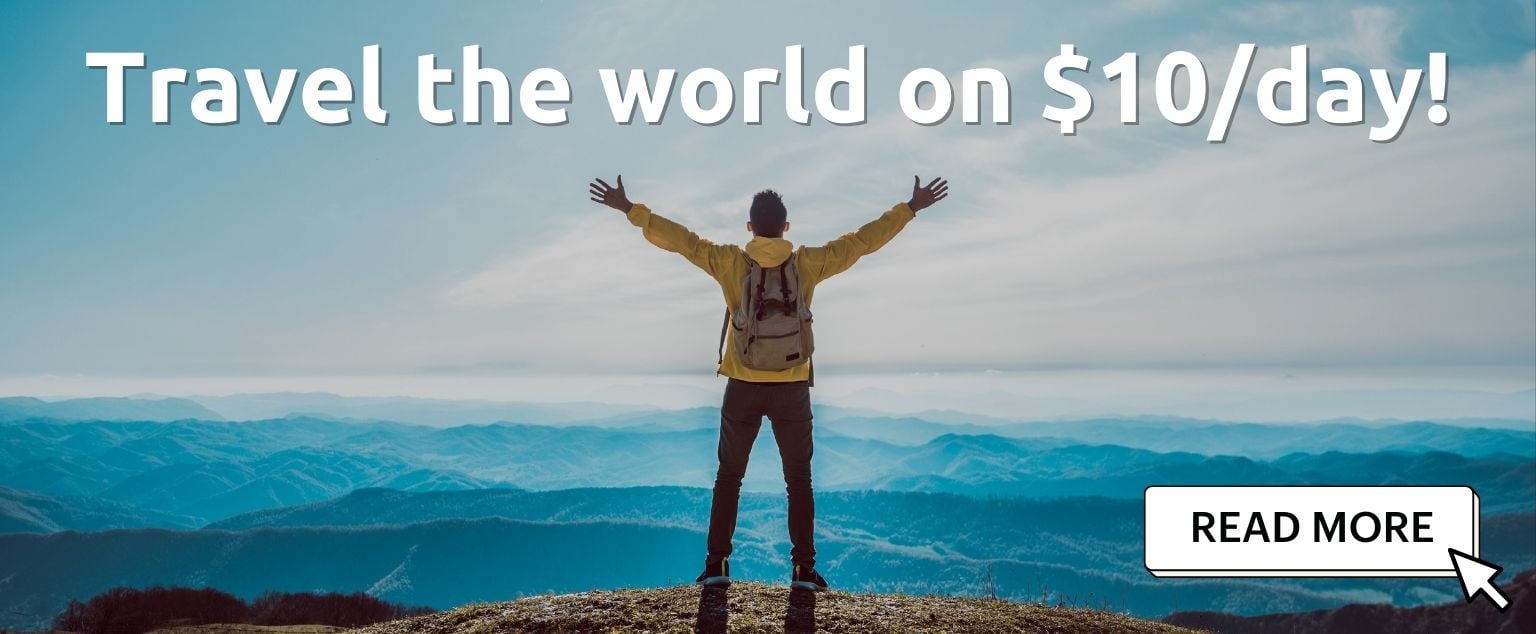 And for transparency's sake, please know that some of the links in our content are affiliate links. That means that if you book your accommodation, buy your gear, or sort your insurance through our link, we earn a small commission (at no extra cost to you). That said, we only link to the gear we trust and never recommend services we don't believe are up to scratch. Again, thank you!