You're in the mood for traditional American east coast travel for some serious fun in the sun – makes sense that you'd choose the Sunshine State as your next destination! Florida offers a little something for everyone – whether you're looking for beaches, a vibrant party scene, delicious Cuban food or some wholesome Disney magic at the many world-famous Disney World parks and destinations.
With such a wide range of activities to choose from, narrowing down your Florida packing list may seem problematic. What you need for a day at Epcot Center is probably quite different from what you need for a night out in Miami, right? But no worries – that's what we're here for – to give you the how and what to pack for Florida!
Here you'll find a step-by-step Florida survival guide with all the information you need on your Florida packing essentials. We've included your top 22-needs packing list, words of wisdom on what to wear in Florida and how to pack for its weather conditions by season, some specific suggestions for ladies and fellas for their packing needs and what NOT to pack for Florida.
Now it's time to have a read through all this useful material, and before long, all of your questions and doubts will be laid to rest. You'll be packing like a pro and be ready to take on everything Florida has to offer!
So, let's get started, shall we?
Top 22 NEEDS for Florida – Florida Packing List
#1 – Nomatic Travel Bag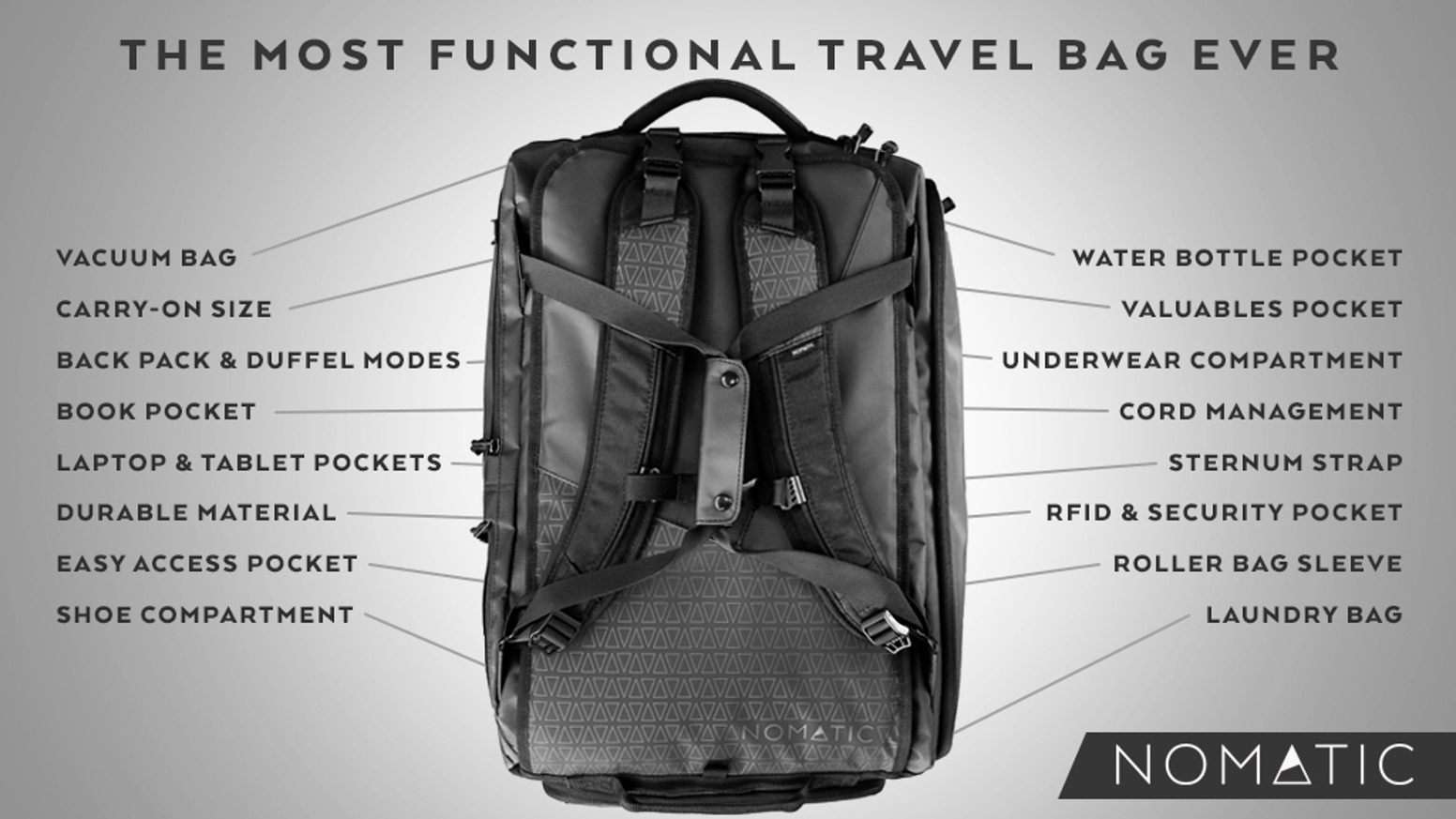 Before taking on the task of finalizing what to pack for Florida, you must have an awesome backpack to carry it all! Our top recommendation is the Nomatic Travel Bag because it's the best for every type of backpacking destination. It maximizes every inch of space with convenient pockets and compartments for some of your top essentials. It's also made with a durable, waterproof material that not only looks sleek but will withstand the test of time.
#2 – Active Roots Security Belt
When traveling anywhere – particularly in crowded tourist hot spots – you need to take basic safety precautions against theft. The safest way to guard your cash is to carry it hidden on your body. A smart way to do this is with a wearable accessory like the Active Roots Security Belt that hides a zipper pocket on the inside but looks like a normal fashion belt from the outside. It's a perfect style and security combo!
Need a little more storage?
When moving from place to place, you should keep your travel documents and other valuables on your body. Your carry on isn't safe, even when it's under your seat or overhead.
A full-sized money belt that stays tucked under your clothes keeps your documents and cash organized during your travels and assures nothing critical gets left behind or stolen.
#3 – World Nomads Insurance
No matter what you do, be sure to travel insured. If you're thinking you can get by with leaving travelers insurance off of your what to take to Florida checklist, you shouldn't. Things can always go wrong, and you need to be prepared. World Nomads Insurance is the best at offering affordable plans.
#4 – Active Roots Water Bottle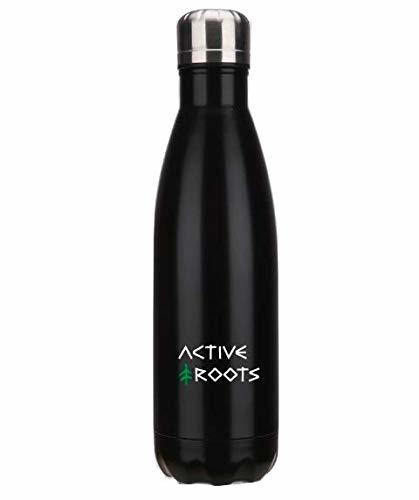 Spending most of your time outdoors in Florida's hot and humid weather will leave you uncomfortably dehydrated if you don't drink enough water throughout your day. Keep plenty of liquids on hand with a super-sized insulated stainless steel, like the Active Roots Water Bottle, that has the 25-ounce capacity. You'll also appreciate that it keeps your water cold for up to 24 hours, even on the hottest of Florida days.
#5 – Combination Lock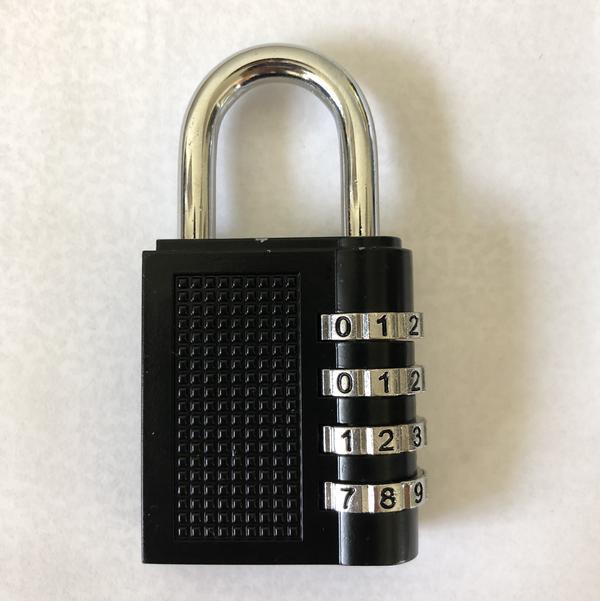 The easiest safety precaution that all backpackers should take is locking their travel bag when in public places. If hostels with shared bedrooms are your main accommodation, you don't really know who's coming and going into your living space without supervision. The Active Roots Combination Padlock is simple and inexpensive and will do the job. And no worries if you forget the combo – you're able to reset it any time!
#6 – Skeletool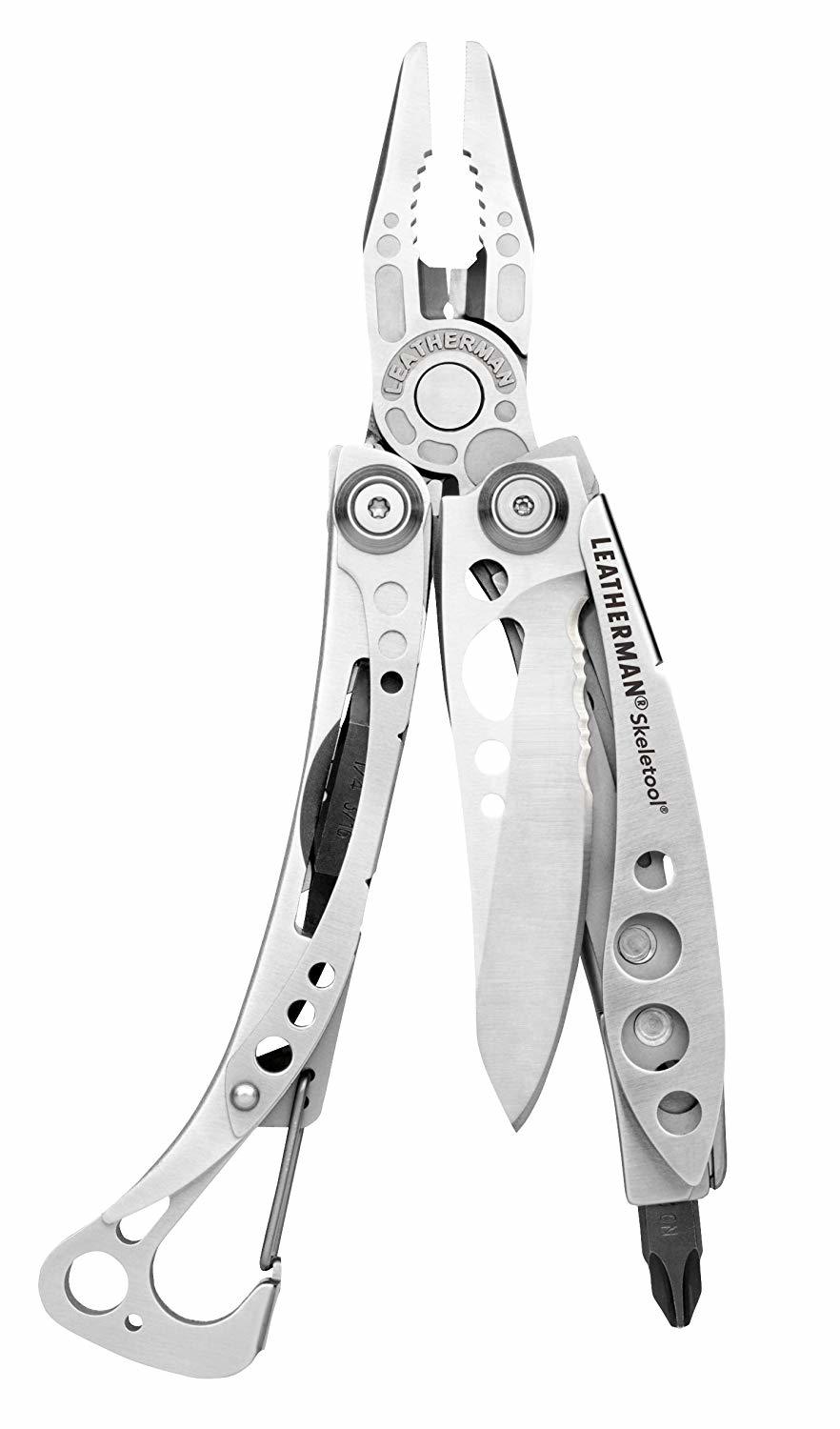 If a compact multi-tool isn't one of your usual travel items, we recommend adding one to your what to pack for Florida list. You'd be surprised how useful they can be – whether you find yourself needing a pair of scissors or a small knife – they really come in handy! Our favorite is Skeletool because they have a variety of tools available in travel-friendly models that tuck away easily in your bag, just in case you need it.
#7 – Active Roots Microfiber Travel Towel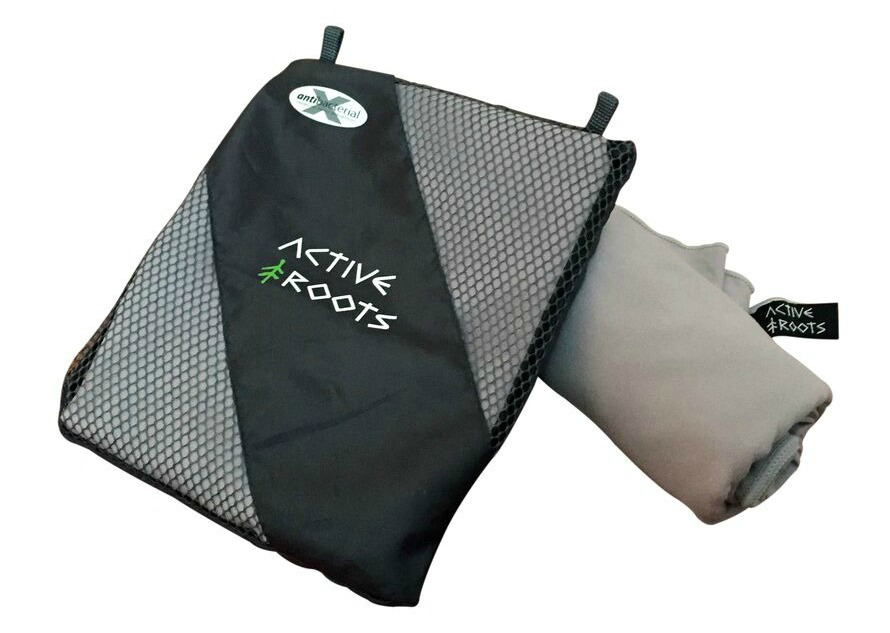 Most likely, you'll be finding yourself in many situations that involve getting wet and needing to dry off! But lugging around a regular, bulky towel isn't practical, so we advise having a lightweight Active Roots Microfiber Travel Towel on your what to take to Florida checklist. It's compact and easy tote around in your day bag. It's also made of anti-bacterial material that dries in under an hour, so say good-bye to heavy and stinky wet towels!
#8 – Active Roots DayPack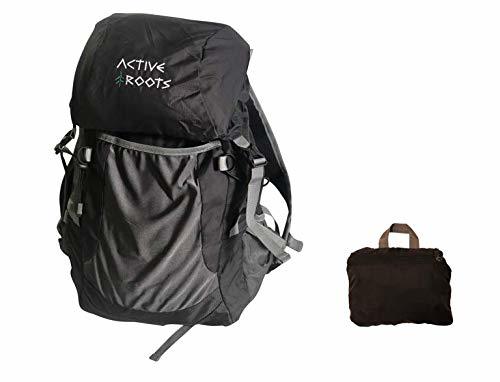 It's always worth having a daypack with you whenever you travel but often NOT worth carrying something bulky around. The Active Roots adventure daypack is hands down the best foldable day pack around, it comes with a water bottle holder, folds down super small yet provides plenty of space for your day-venture and is tough and sturdy.
#9 – Fairywill Electric Toothbrush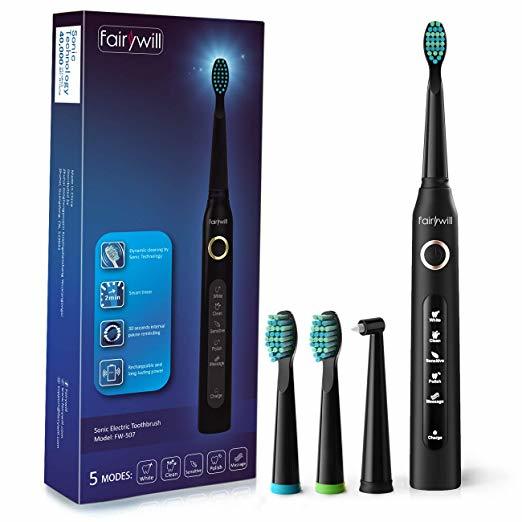 If you're used to traveling with a regular store-bought toothbrush, we'd like to suggest upgrading to an electric toothbrush. Since doing the same, we've become true fans of the Fairywill Electric Toothbrush. Giving your teeth a super cleaning and keeping your smile extra healthy feels amazing – you'll get hooked too! And it only weighs just 55 grams and needs just one 4-hour charge to last for 30 days. It's a travel-friendly bit of luxury we highly recommend.
#10 – SunGod Sunglasses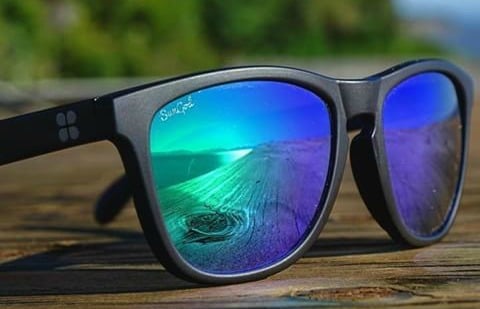 It only makes sense that a trip to the Sunshine State makes an excellent pair of sunglasses one of you Florida packing essentials. We love SunGod Sunglasses because they're the ideal combination of function and fashion. They're built for performance with triple-layer scratch-resistant lenses and durable enough to handle anything, but they're also customizable with a variety of cool colors and patterns to reflect your personal style. And as an added bonus, they come with a lifetime guarantee of free repair. We love them!
#11 – Sun Hat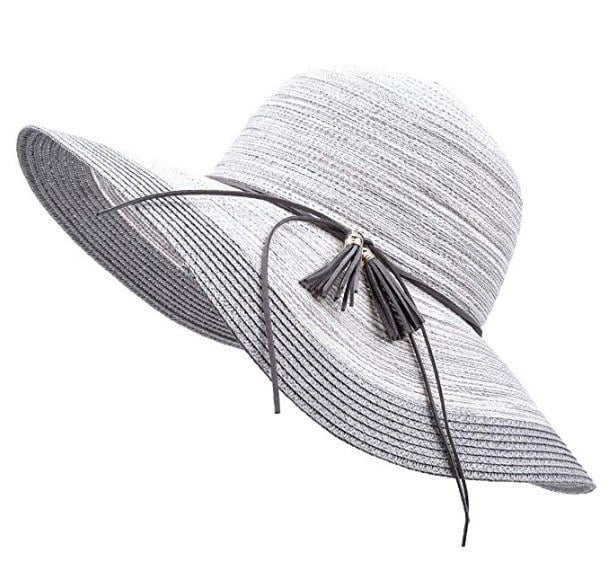 You need to take extra measures to protect your face in mostly sunny environments, as it is the most sensitive and sunburn-prone part of your body. This is where sun hats are perfect. Wide-brim hats for women provide ideal sun protection – and cute accessorizing. Men should also pack a hat that offers plenty of shade, like a baseball hat or a bucket hat for increased coverage of the face and neck area.
Check Price on Amazon Check Price on Amazon
#12 – Travel Jungle Gym Set
Whether you're traveling for a weekend or for a year, it's difficult to keep your usual workout routine on the road. There are loads of workouts online to print and follow, but there's nothing like being in a gym with proper exercise equipment. Enter: Monkii Bars. You can set up your workout station anywhere – hotel rooms, mountainsides, your backyard – and the pocket gym comes with its own app so you can learn the ropes (cough, cough) of staying fit on the road!
#13 – Digital Camera
You'll encounter way too many photo-worthy moments in Florida to not capture in high resolution. If your cell phone makes up the entirety of your photography equipment options, we recommend adding a digital camera to your what to pack for Florida shopping list. If the budget is tight, you can find very reasonably priced starter cameras that won't break the bank. You'll be happy to have it for this trip – and for all future adventures!
#14 – Outdoor Blanket
One of Florida's best pastimes is relaxing and lying outdoors in the warm sunshine – whether at the beach or at a park enjoying an impromptu picnic. A towel won't give you space and comfort you need, so having a nice, big outdoor blanket is the way to go. Plus, it folds into a small tote size, so it's no problem for packing and bringing along with you.
#15 – Rain jacket or poncho
Though rain isn't likely to happen every day, Florida is known for having scattered showers and thunderstorms in many parts of the state. You may get hit by a quick tropical thunderstorm in the summer – lasting maybe just a few minutes – but you should have a light rain jacket or poncho readily available. Get one that easily folds away in your day bag, and you'll be covered for any sudden rainfall.
#16 – AR Toiletry Bag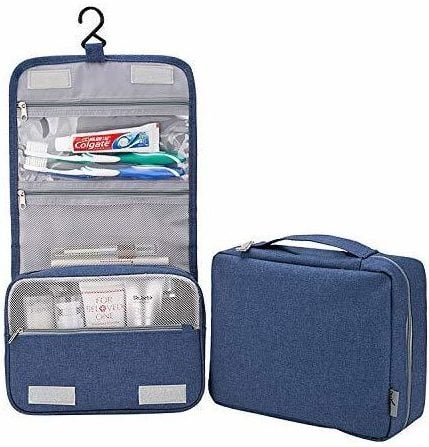 Another backpacker favorite for staying organized is a hanging toiletry bag. It's extremely helpful to have all of your accessories neatly gathered in one bag that you can hang for easy accessibility, especially when counter space isn't plentiful or even available. A well-organized bag is worth having whether you're tree whilst camping or a hook in the wall – it helps to have quick access to all your stuff.
#17 – Protective Cell Phone Pouch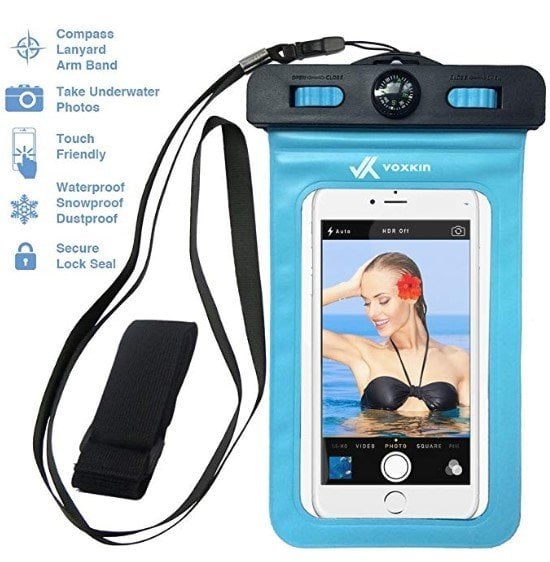 The last thing you want to do is end up with a broken phone due to sand or water damage. But it would also be nice to get some cool pictures in those Florida waves! By keeping your cell phone in a protective holder pouch you can save it from beach-related harm and safely take it into the water for some epic ocean shots. It's well worth avoiding the hassle – and cost – of having to fix or replace your phone.
#18 – E-reader or Kindle
While enjoying those leisurely hours lounging on beaches, there's nothing better than relaxing with engaging reading material. But carrying around books is bulky and impractical. A much better choice is packing an e-reader or Kindle where you can download as many books as you want for your trip without dealing with the weight. Reading in Florida's bright sunshine is also much easier on the eyes with an anti-glare screen.
#19 – Portable Charger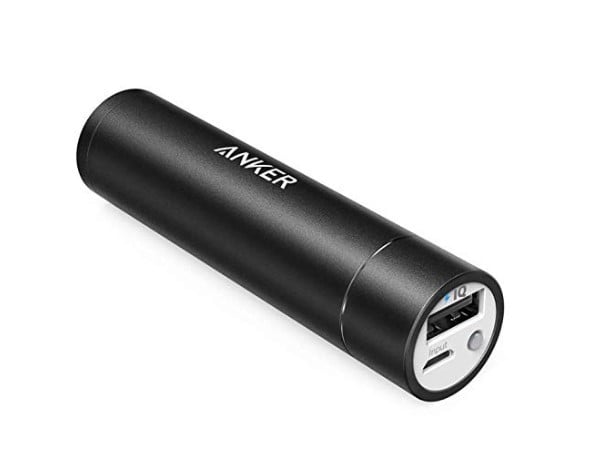 Having portable power to charge your electronics – like your cell phone, e-reader, camera, or anything with USB-charging capabilities camera – is a smart idea. It's easy to find your phone battery in the red after a long day away from an outlet. It's also a bummer to discover that your e-reader is out of juice after you've parked yourself on your blanket for a day at the beach. That's when having a small lipstick-sized portable charger in your day bag really comes in handy!
#20 – Packing Cube Set
Any travel accessory that helps you stay organized and pack your stuff more efficiently is a benefit when living out of a backpack. If you want to avoid digging madly through your entire bag every time you're looking for a specific item, a packing cube set is a real godsend. Use one cube for swimwear, a second for tops and tees, a third for shorts and pants – and you'll save yourself a lot of time and frustration!
#21 – Sunscreen
Spending so much time outdoors in the Sunshine State can easily result in painful sunburns if you don't take proper care – so make sure you have effective UVA/UVB protective sunscreen as one of your what to pack for Florida essential items. You may also want to include a sunscreen stick as an easy and light sun protection source to carry around in your smaller bag. And remember to reapply every few hours as needed!
#22 – Mosquito Repellent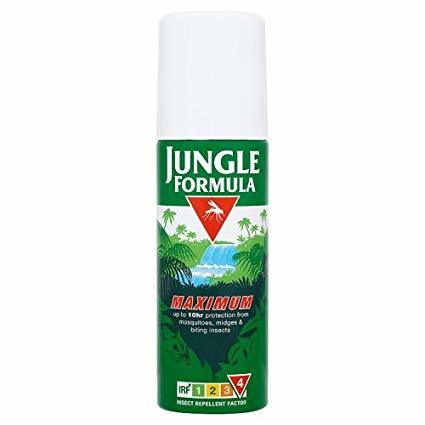 Because of Florida's warm and often-wet subtropical climate, mosquito season is a year-round thing. Also, Florida is home to the largest number of mosquito species of all the US states. For adequate protection from their nasty bites, you need an effective bug repellent – like Jungle Formula Maximum Range with 50% DEET – on your what to pack for Florida list. If you want to limit your liquid carry-ons, it's also available in roll-on form.
What to Wear in Florida
When planning out what to wear in Florida, a lot will depend on the types of activities on your agenda. For beach and coastal areas, casual and beachy describes Florida street fashion – whereas a night of mojitos and bar hopping in Miami will require a bit more styling. Either way, you can expect to pack for overall warm conditions and perhaps some layering options for cooler times of the year.
Most of your wardrobe should consist of lightweight and breathable items made of cotton blends, chiffon and linen. For beaches, knowing what to wear in Florida is simple and straightforward – your swimwear, a cover-up, a sun hat and flip flops – and you're set. For daytime city sightseeing, casual wear consisting of mostly t-shirts, tanks tops, shorts, lightweight pants and sundresses will cover your needs.
For what to wear in Florida at night, you'll want to pack a light sweater or cardigan for some chillier evenings. For nightlife in the bigger cities – like Miami – both men and women should have at least one knockout outfit that will pass the requirement of any dress code.
What you wear and you pack may vary slightly depending on the time of year you choose to travel, so let's take a closer look at Florida weather conditions by season.
Visiting Florida in Summer
Summer – in Florida, the summer season starts in May and lasts through September. You'll find hot and humid weather across the state, with inland cities experiencing the peak of the heat due to lack of an ocean breeze. Hurricane season starts in June, so you should expect some rain and thunder along the way. Summer temperatures range with an average low of 75° F (24° C) to an average high of 90° F (32° C).
If you're ready to handle the heat, you'll find some affordable travel deals and far fewer tourists – being that summer is Florida's low season. Be aware that most afternoons are known to be hit with severe thunderstorms, so you're safer planning your main activities in the earlier part of the day. They also may not last too long, so if you have somewhere to stick it out, you may be able to continue on your merry way.
When packing for what to wear in Florida in summer, you'll want to stick to breathable and lightweight clothing to help you beat the heat. Shorts, tanks, t-shirts and sundresses will make up your main wardrobe for daily wear. Moisture-wicking and quick-dry material is also a good idea for wet conditions.
Visiting Florida in Fall
Fall – Autumn begins in September with a gradual decrease in temperatures and continues through October and into November. Overall average temperatures in September are only a couple of degrees cooler than summer, but by November, temperatures typically range from an average low of 55° F (13° C) to an average high of 78° F (25° C).
Fall is a favorable season to visit Florida because the worst of the heat has passed, and the main flock of tourists has scattered. Hurricane season officially lasts through November, so you should still be prepared for variable weather conditions.
For how and what to pack for Florida for the autumn, plan for a mix of summer items with layering options. Shorts, t-shirts and short-sleeved shirts will still serve you well, but you'll want to add long-sleeve shirts, a pair of jeans, a light sweater or a light jacket for chillier days.
For inspiration, here are a couple of Florida outfit ideas: for women, a wide-leg pants romper or jumpsuit is both comfortable and stylish for any occasion. Top with a cardigan or denim jacket for cooler days. For men, a pair of straight-fit cargo pants with a v-neck tee is suitable for daytime sightseeing and for going out to a casual dinner.
Visiting Florida in Winter
Winter – also known as the snowbird season, when flocks of tourists migrate in from the northern areas to find warmth on Florida's sunny beaches. In north Florida, you'll find cold conditions, but the southern part will be warm and temperate. Winter temperatures range with an average low of 55° F (13° C) to an average high of 72° F (22° C). Although it's not uncommon to find some 80° F (26° C) days in Miami and surrounding areas.
For this season, you'll have to decide what's your top priority – having great weather or avoiding tourist crowds. In winter, you can't have both. Also, if you decide that you do want to travel during this time and spend the holidays in Florida, be sure to plan and book all of your trip arrangements way in advance.
When packing, you'll want your beachwear for southern Florida – swimsuits, shorts, t-shirts, pants and dresses. Have a light sweater or jacket for evenings. For the northern parts of the state, you'll want warmer items like jeans, long-sleeve shirts for layering, a sweater or two and a jacket.
For Miami-style winter nightlife, check out these Florida outfit ideas: for women, you'll look sharp in either a classic black party dress or a pair of dark skinny jeans with a black sleeveless chiffon tank top. Add extra flair with a pair of earrings and a set of bangle bracelets. For men, a pair of dark chinos or trousers with a linen collared button-down shirt makes for a classic, party-ready look.
Visiting Florida in Spring
Spring – along with the fall months, spring is considered to be Florida's other shoulder season. From March to May, you'll get warm weather along with tropical showers. You'll find an average high of around 79° F (26° C) in March that rises to an average high of 90° F (32° C) by May.
Aside from the chance of tropical storms – especially the closer you get to May – temperatures allow for plenty of outdoor activities. The biggest spring-travel perk is the chance to experience Florida with fewer tourists.
For what to pack for Florida for spring, summer clothing rules apply – casual, breathable and lightweight is the way to go. You'll want to have a long-sleeve shirt, a cardigan or light sweater, leggings and a pair of jeans for early springtime conditions. Don't forget to pack your beachwear staples and a dressier going-out outfit. Also, be sure that a rain jacket or poncho is packed!
What Shoes to Pack for Florida
With casual-style Florida fashion, it's easy to get by with just two or three pairs of shoes. You'll be either going to the beach or walking around a lot, so consider this as you're deciding what shoes to pack for Florida. If checking out hip nightlife is on your itinerary, you'll also want to add this to your consideration list!
For beaches, beach town strolls and touring the Keys – your only essential footwear is a pair of flip-flops. Preferably they'll be the kind with more cushion and support to make longer exploring on foot more comfortable. A leather or more upscale pair will also work for what to wear in Florida in summer for a beachside dinner and drinks; women can easily wear them with a maxi dress – and guys with a collared shirt and pair of chino shorts – and perfectly fit the occasion.
For city sightseeing – and definitely, if any Disney venues are on your t0-do list – you need a comfortable pair of walking shoes. You want to go with whatever you personally find most comfy, whether they're sneakers or more athletic wear. You'll be doing a whole lot of walking, and your feet will tire out quickly otherwise!
For Miami nightlife, feel free to go as fancy as you want! But if you want to forego packing heels and dress shoes, a nice pair of sandals for women and a pair of boat shoes for men will be just fine.
Females – What to Pack for Florida
Check out these items we recommend just for you ladies as you prepare what to pack for Florida!
For Fashion
For fashionable accessorizing – while we don't recommend packing fancy jewelry, nothing spices up an outfit like some extra accessorizing for what to wear in Florida at night. A pair of chandelier or hoop earrings, a layered necklace or a set of stacked bracelets looks stylish and fits right into Florida street fashion. You can choose from any number of low-cost accessories that will jazz up your look for a night out on the town.
We also recommend having an appropriate purse or bag for nighttime outings that's just big enough for the few items you need – like your credit card, a little cash, your phone and a lip gloss. A day bag or backpack doesn't exactly compliment a dressy outfit! A small crossbody bag is a much better choice that lets you carry your small items in style.
Pack accessories that keep you safe!
Infinity scarves are chic and classy, but some even provide a hidden pocket to keep your valuables.
The Active Roots Zipper Scarf is your run-of-the-mill infinity scarf but with a hidden pocket that's big and sturdy enough for a night's cash, your phone, a passport and (hell with it) some snacks too!
For Convenience
For beach and pool days, it's not unlikely to spend most of your day in your swimsuit or bikini. If you want to wander off for a bite to eat or a refreshing drink, a beach cover-up you can just throw on is the most convenient thing to have. Plus, they're very stylish and flattering and couldn't be more appropriate for Florida fashion!
Males – What to Pack for Florida
Ok, guys, we have some tips for you too as you're preparing what to pack for Florida!
For Fashion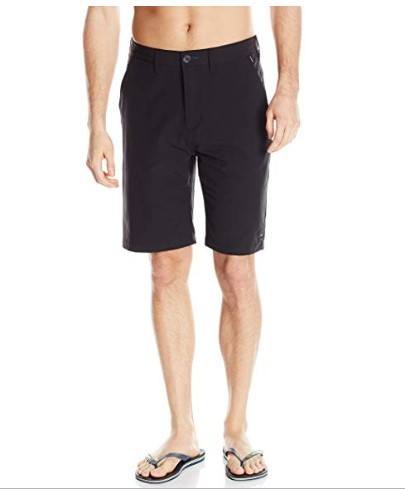 For fashion and function– if you have your favorite pair of brightly colored board shorts for the beach, go ahead and bring them! But we highly recommend adding a pair of hybrid board shorts to the mix that can perform double-duty as swimwear and can be fashionably worn off the beach too. They're meant for both land and water, so they're breathable, quick-drying and perfect for Florida weather. Get a neutral color, like black or grey, and you can wear them with practically anything – and anywhere!
For Sun Protection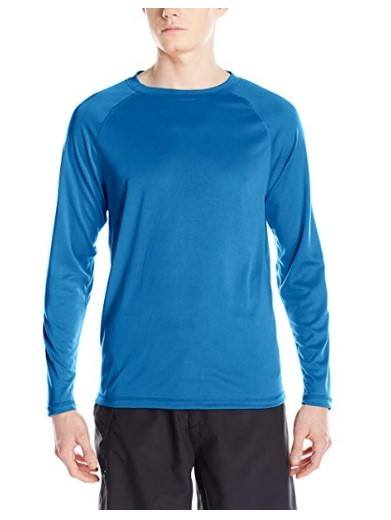 For sun protection – if you're a beach and water sports buff, you'll love all the opportunities Florida offers for diving, snorkeling, jet-skiing, surfing, kayaking, stand up paddleboarding and more. But if you're not careful, sunscreen may not be enough for such prolonged sun exposure. We highly recommend having a rashguard shirt to protect your upper body from the sun's powerful rays. They're super comfortable and will let you stay out in the water for longer periods of time without fear of sunburns!
What NOT to Pack for Florida
Along with what to pack for Florida, it's also helpful to know what NOT to pack for Florida!
Don't pack extra appliances. Items like hairdryers and hair straighteners add unnecessary weight and take up space. In Florida's humid weather and beachy style, you're better off rocking your natural look anyway!
Don't bring lots of cash. ATMs are readily available, and you can use your credit card pretty much everywhere. It's smarter to limit the amount of cash you're carrying around with you at one time and to hide it with a money belt. Better safe than sorry!
Don't pack expensive valuables or jewelry. It's easy to lose things while traveling and always being on the move. If there's something you don't absolutely need, and you'd be heartbroken to lose or have stolen, keep it safe at home.
The Best Backpack to Pack for Florida
As a backpacker, you want your most important piece of travel gear – your backpack – to be the best. It's crucial to have a bag you can rely on and love; it must be spacious, top quality, intelligently crafted, modern and built to last. Luckily, the Nomatic Travel Bag is all of these things and is by far our top recommendation as the best backpack to pack for Florida.
The Nomatic travel bag is functional and smart in every way. It's a convenient, carry-on size bag, but doesn't lack in packing space due to its intelligent design. Its multitude of built-in pockets provides plenty of space for all the items on your what to pack for Florida list – such as separate compartments for socks and underwear, water bottle, shoes and electronics. A designated RFID security pocket adds a nice extra touch!
Your back will be thankful for the Nomatic bag's detachable sternum and waist straps for maximum comfort that help ease the weight. You can also choose between a backpack or duffle bag setup because of its unique strap system. And with its waterproof, sleek and durable material, the Nomatic is as awesome outside as it is inside. What's not to love?
Final Thoughts on What to Pack for Florida
And that's all of it! We've reached the end of your Florida survival guide! You have all the information you need about what to pack for Florida and be prepared for it all. Make the process easier by focusing on the the main packing pointers: the packing list of top-22 needs, what to wear in Florida and how to pack for the weather and seasons; don't forget that you also have specific packing item suggestions for guys and gals, and reminders of what NOT to pack for Florida.
Just keep it simple and don't worry about the rest. Bring your essentials and adventurous spirit to sunny Florida, and be ready to come back with a golden tan, a set of Mickey's ears and a whole lot of awesome memories!
Also – don't forget to sort your travel insurance! We've put together a roundup of the best travel insurance for backpackers, or if you're low on time, get a quote from World Nomads now, our favourite travel insurance provider.
Yay for transparency! Some of the links in this post are affiliate links. This means that if you book your accommodation through the site, The Broke Backpacker will earn a small commission at no extra cost to you. Your support helps me keep the site going.
---
Need More Inspiration?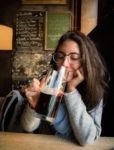 Writer and Editor, Ana Pereira is a California native, inspired by Earth exploration and introspection. Recently, she spent several months exploring Africa and South Asia. She spends most of her "down-time" out in the wilderness, climbing, hiking, and beyond, and is feverishly passionate about travel and health.