Well known for its beautiful beaches, sub-tropical climate, and Art Deco facades, Miami is the place to go to for a carefree vacation sipping cocktails by the pool! If you are the adventurous type and love to explore beyond the resort, there is so much to discover and plenty of options to consider while planning a Miami trip itinerary!
What used to be a predominantly winter retreat is now a thriving metropolis with year-round activities that offer something for everyone. Immerse yourself in the rich Latin American cultures and experience the growing arts scene, exotic cuisine, and lively nightlife!
If you are wondering what to do in Miami on your next visit, this Miami itinerary will help you make the most of your stay, regardless of if you are staying for the weekend or more than three days in Miami!
Florida is hot and sunny for most of the year, so there's not necessarily a bad time to vacation in Miami! However, the city's atmosphere does change throughout the year depending on the season.
High season in Miami occurs from November through to April and is particularly busy around the holidays. Temperatures are usually in the high 70's, the humidity is low and there is little chance of rain. For most people, this is the best time to travel to Miami, especially if you are escaping the snow.
In fall, the city becomes a hive of activity, especially around Art Basel in Miami Beach. Spring is great for outdoor activities and enjoying Miami Music Week. Summer can get really hot, and this is also hurricane season, but if you can take the heat it is a great time to beat the crowds!
Have a look at the table below to decide when to visit Miami for yourself.
There are more than 25 neighborhoods in the Miami area. Each offers visitors a diverse selection of attractions and activities.
Downtown Miami is the commercial and financial center of the city. Staying downtown is a great idea if you want to be surrounded by historic Miami landmarks, museums, and art galleries! There are also some great Miami Beach hostels in this area.
Downtown Miami is also home to the trendy Design District. Bursting with creative flair and artistic highlights, the Design District is well-known for its restaurants, cafes, bars, and shops. This is one of the coolest parts of the city to spend a day simply wandering the streets and taking it all in!
Key Biscayne is our recommendation for the best place to stay in Miami for families with kids. It is a tropical island south of Miami noted for its natural setting, pristine beaches, and its relaxed, laid-back attitude.
Not only is Key Biscayne close to two amazing golden sand beaches but there are also tropical forests, mangroves, and parks nearby!
There are lots of places to visit nearby to keep the kids busy, like Miami Seaquarium, where your little ones will have the time of their lives seeing these fantastic sea creatures up-close and in person. If you really want to step your vacation up a notch, you can even rent a boat in Key Biscayne for a really awesome day out.
There are cool Airbnbs in Miami situated across the city.
Best Hostel in Miami – Rock Hostel
Our top pick for a great hostel stay in is Rock Hostel in Miami Beach. It offers great value for money, tons of freebies, and a super-chill beach vibe. At night the hostel comes alive and takes on a party atmosphere, warming the guests up for a fun night out on the town! For more great hostels check out our guide on the best hostels in Miami.
The 950 sqft apartment has everything you need for a comfortable stay, our guests will feel to be like home. The apt has 1 45 inches flat tv in the living room and 1 flat tv in the bedroom. One king-size bed, 1 sofa and air mattress if needed. This is one. of the best vacation rentals in Miami for its facilities.
With a fantastic location at the heart of Miami's shopping district, this charming hotel is the perfect budget accommodation choice. It's a stone's throw from great restaurants, clubs, and bars. This cozy hotel boasts a swimming pool, helpful staff, and convenient airport transfers. Free breakfast is also included in your stay!
This incredible hotel is located a short walk from Brickell's trendiest spots. It comes complete with a fitness room, swimming pool, and a jacuzzi. The rooms are modern, stylish, and they are outfitted with a kitchenette, refrigerator, and coffee/tea facilities. If you have an abundance of money to spend, the Hampton Inn is our favorite hotel in Miami!
Taking the greater metropolitan areas into account, Miami is a large city, so getting around can be time-consuming! Miami has a large and diverse public transportation network that runs throughout the entire city.
Working out the public transport system can be tricky for first timers touring Miami, but by catching the Metrobus, Metrorail, or even the touristy Metromover, you can travel just about anywhere in Miami as you have time!
Outside of Miami's tourism areas, public transport gets pretty scarce. This makes it difficult to visit multiple outer-neighborhoods in a single day and is something to consider when planning your Miami itinerary.
Renting a car will give you more freedom and expand the number of places to visit in Miami, especially if you have a jam-packed itinerary for Miami planned! This will also allow you to take day trips from Miami central to more outlying areas.
You can still vacation in Miami without a rental car and have a great time doing so! You can easily get around the more central suburbs on foot and even indulge in a Miami walking tour in Downtown Miami.
Miami Design District | Wynwood Walls | Phillip and Patricia Frost Museum of Science | Perez Art Museum Miami | Miami Children's Museum | Lummus Park Beach
The first day on our Miami itinerary combines a healthy dose of art, some impressive architecture, and a trip to the beach!
Day 1 / Stop 1 – Miami Design District
Why it's awesome: Trendy neighborhood combining art, architecture, designer fashion label stores, and a multitude of chic restaurants.
Cost: Free!
Food Recommendation: Take your pick of elegant restaurants and culinary choices on offer.
The Miami Design District is a hip and funky neighborhood uniting design, fashion, art and architecture. It recently went through a period of rejuvenation that remodeled the area to comprise of a plethora of creative experiences.
The Design District is a hub for high fashion as it houses many luxury brand stores such as Gucci, Fight Club, and Prada. If you appreciate quality and are able to afford high-end labels, then you'll love a visit to this glitzy neighborhood!
There is also an abundance of art and impressive architecture. Public art displays including murals and statues make this area a great place for amateur photographers and Instagrammers. If you don't have the budget to shop, there are plenty of free galleries and museums like the Institute of Contemporary Art!
What's more, there are also a healthy variety of upscale culinary options to be found in the Design District. The restaurant scene is fiercely competitive with new restaurants popping up and opening their doors to hungry patrons that appreciate good food in a creative setting!
Day 1 / Stop 2 – The Wynwood Walls
Why it's awesome: See the work of talented street artists from around the world at this outdoor art museum.
Cost: USD $55, or $39 for a tour with a local guide
Food Recommendation: Grab some gourmet home-baked pastries at Zac The Baker nearby.
The next stop on our Miami itinerary continues with the creative artsy theme with a visit to Wynwood Walls. Wynwood was formerly an industrial neighborhood that rose to prominence as a hot-spot for graffiti and street art!
Today it is a hive of trendy boutiques, restaurants, galleries, and bars all thanks to the Wynwood Walls, an outdoor museum and open-air street art installation featuring some of the world's most prominent street artists! The art covers more than 80,000 square feet of abandoned warehouse walls.
Since its establishment in 2009, Wynwood Walls has become a phenomenon, spurring the creation of more murals and projects throughout the Wynwood district. The exhibition now features the decoration of roll-up storefront gates, known as the Wynwood Doors, and an open green space installation featuring five murals known as the Wynwood Walls Garden.
The whole area is now saturated with bright, bold street art and colorful graffiti. A stop here is sure to get your creative juices flowing and will provide for plenty of Instagram inspiration!
Day 1 / Stop 3 – Phillip and Patricia Frost Museum of Science
Why it's awesome: Discover the magic of science and get in touch with nature at this purpose-built science museum.
Cost: USD $30.
Food Recommendation: Have a healthy snack or smoothie bowl at Almalibre Açaí Bar within a few minutes walk.
For a fun stop that the whole family can enjoy, we've added the Phillip and Patricia Frost Museum of Science to the Miami itinerary. This world-class science museum, located in Downtown Miami's Maurice A. Ferré Park, is dedicated to sharing the power of science, sparking wonder, and inspiring investigation!
The Phillip and Patricia Frost Museum of Science has an incredible array of interactive experiences on offer, including a planetarium, an aquarium, and an experimental science lab! There are also additional exhibits to immerse yourself in. They rotate throughout the year ensuring there is always something new and exciting to see on offer.
The 250-seat planetarium provides an ultra-immersive experience with its cutting-edge visual system, one of only thirteen in the world like it! Guests are treated to journeys across the cosmos, educational entertainment, and spell-binding light shows.
The museum's aquarium covers three levels and showcases the aquatic ecosystems of South Florida. Discover the creatures that live in the Everglades and see the drifters catching the Gulf Stream.
Insider tip: It is best to arrive early and take your time to get the most out of your exploration of this massive museum.
Day 1 / Stop 4 – Perez Art Museum Miami
Why it's awesome: One of Miami's premium art museums showcasing international art of the 20th and 21st centuries.
Cost: USD $16
Food Recommendation: Enjoy sweeping views of Biscayne Bay at Verde Restaurant & Bar located at the museum.
Thankfully, the next stop on the Miami itinerary is a mere 300-ft walk away, and is a must-do for art lovers even if you are only spending one day in Miami. The Perez Art Museum Miami (PAMM) is one of the latest additions to Maurice A. Ferré Park, and has been referred to as Miami's first true world-class museum!
The building itself is a masterpiece of architecture. It's three levels high with elaborate hanging gardens and amazing views over Biscayne Bay. Large sculptures, steel frames, and gardens- inspired by countries across Asia- adorn the property, setting the scene for the wonderful art you are about to encounter.
Inside is equally beautiful and breath-taking with galleries of modern and contemporary artworks from all over the world. PAMM is a major contributor to Miami's status as a global destination for contemporary art. It beautifully highlights the diverse community of the city and Miami's connection with the Caribbean, Central, and South America.
Much of the interior is dedicated to temporary exhibitions, showcasing work of substance and high quality by new and relatively unknown artists. The artworks relate to Miami's multicultural population, which is evident in the diversity of people it attracts on a daily basis.
Insider tip: Admission is free every first Thursday of the month and every second Saturday of the month! If you're visiting on a different day, it'd be worth getting the Miami City Pass for discounted entry tickets at multiple attractions.
Day 1 / Stop 5 – Miami Children's Museum
Why it's awesome: Keep the kids entertained and treat them to a fun, interactive learning experience that allows them to grow their understanding of the world around them.
Cost: USD $20
Food Recommendation: Bring a picnic and relax in the gardens, or dine in style at The Deck at Island Gardens only a short drive away.
The Miami Children's Museum is a great stop on the itinerary for families with young kids! Housed in an ultra-modern building on Watson Island, the museum's mission is to educate kids about the world around them and to foster curiosity and a love of learning.
The museum has fourteen galleries spread over two floors, with plenty of interactive exhibits to spark every type of tot's imagination. One of the most popular attractions is the cruise ship, where kids can try their hand at navigating a carnival boat and explore the different areas within a ship. The Health and Wellness Center gives kids a chance to flex their muscles while learning about the biological mechanisms of the body.
The museum's interactive nature makes it feel like one big playhouse, almost hiding the fact that kids are learning as they move along. It does a good job of incorporating life in Miami with lots of space dedicated to learning about Miami's landscape and multi-cultural inhabitants.
Insider tip: As one of the more popular Miami attractions, expect it to be busy whenever you visit and make sure you have enough energy to enhance the fun experience for your kid(s).
Day 1 / Stop 6 – Lummus Park Beach
Why it's awesome: It's the tropical beach that you've seen on TV, where you can take a dip in the sea to cool off or relax under a palm tree.
Cost: Free!
Food Recommendation: Head to Larios on the Beach for Cuban cuisine in a chic, lively space.
What better way to end the first day than a visit to the beach! Lummus Park Beach in Miami Beach is a typical Miami beach you've seen in movies and on TV.
It's a perfect destination for people-watching, volleyball, sunbathing and swimming in warm sub-tropical water. This park beach features grassy areas with palm trees for those seeking shade, as well as a playground for young children and an outdoor gym for the more active visitors.
Walk along the beautiful promenade that separates the grass from the beach and have dinner or a cocktail at one of the many restaurants on the boardwalk. Lummus Park Beach is also a popular place for photo shoots among the dozens of lifeguard stands or palm trees that line the promenade.
Miami Seaquarium | Vizcaya Museum and Gardens | Fairchild Tropical Botanic Garden | Deering Estate | Zoo Miami | Venetian Pool
The second day of our Miami itinerary is a whirlwind tour of the outdoors and the best wildlife this city has to offer. This will make for a fantastic couple of days in Miami for outdoor enthusiasts!
Day 2 / Stop 1 – Miami Seaquarium
Why it's awesome: Get the chance to watch a killer whale show, swim with dolphins, or get kissed by a seal at the biggest aquarium in Miami!
Cost: USD$45 for a skip-the-line ticket
Food Recommendation: There are plenty of concession stands inside the aquarium for something quick and easy.
Day two of our Miami itinerary starts off with a splash at Miami Seaquarium! Filled with intriguing marine invertebrates and large mammals, the Seaquarium guarantees a fun-filled adventure for the whole family.
The great thing about visiting an aquarium is that there are always new and interesting things to see and learn about. Along with having the usual touch pools and tropical reef displays, Miami Seaquarium also offers a host of exciting shows and encounters with larger marine wildlife!
The dolphin and killer whale shows are an absolute hit with the public and possibly the biggest draw for the aquarium! Watch Flipper the bottle-nose dolphin and Lolita the killer whale show their aerial prowess as they perform amazing tricks and flips under the guidance of their trainers.
You can also swim with friendly seals, explore the tropical tank with a dive helmet, have a close encounter with dolphins and penguins, and learn about the great work the conservation team does rehabilitating vulnerable sea turtles and manatees. A stop here is sure to get you energized and put a smile on your face!
Insider tip: Check out Groupon for discounted admission prices and experience packages.
Day 2 / Stop 2 – Vizcaya Museum and Gardens
Why it's awesome: As a small oasis in the city, a visit to the museum and gardens is a good way to slow down and ease some stress.
Cost: USD $22
Food Recommendation: Enjoy a soup or a sandwich at Au Bon Pain, just a 5-minute drive down the road.
The Vizcaya Museum and Gardens, located just a mile southwest of Downtown Miami, is a lavish former mansion with picturesque grounds, sculptures and grottos. It was originally built as an Italian Renaissance-style winter villa in 1916!
The house is now a museum containing much of the original furnishings and artwork from the 15th to the 19th century. This gives a good sense of the historical atmosphere of the time and is a key part of the experience. Spend a little more and opt for an hour-long tour led by one of the guides. It's well worth the money for the extra information and anecdotes.
The gardens are just wonderful, and for many visitors is the highlight of the trip! They are well kept and provide many photo opportunities.
Day 2 / Stop 3 – Fairchild Tropical Botanic Garden
Why it's awesome: Discover rare and exotic tropical plants, get closer to nature, and unwind in a beautiful natural setting.
Cost: USD$25
Food Recommendation: Gaze over the picturesque Pandanus Lake and enjoy a light meal at the Lakeside Café.
The next stop on the Miami itinerary is the lush, verdant landscapes of Fairchild Tropical Botanic Gardens in Coral Gables. Spread out across 83 acres, these botanical gardens are one of the largest in the United States and among the world's best tropical gardens!
With plenty of open space to explore, a multitude of plant species to find, and a generous amount of semi-hidden nooks and crannies to find solitude in, the Fairchild can easily be the most relaxing place in Miami! Take advantage of the free tram tour for a quick 45-minute highlights reel of the gardens to get your bearings, then head off on your own to explore at your own pace.
There are tropical plants from all over the world at the Simons Rainforest. Mangroves and other marshy plants are found in the Keys Coastal Habitat, and rare flowering plants are found in the conservancy. Visitors with green thumbs will be pleased to know there is an excellent book shop with all the latest books on gardening and horticulture.
Insider tip: Come prepared for the heat with hats, sunscreen, and water. Bug spray is also a good idea to combat mosquitoes.
Day 2 / Stop 4 – Deering Estate
Why it's awesome: A great place to explore historic buildings, ancient excavation sites, and partake in outdoor activities.
Cost: USD $15
Food Recommendation: Stop by Alaine's Osteria for an early dinner of Italian cuisine.
The Deering Estate is a massive 444-acre environmental and archaeological preserve in the South of Miami with historic houses from the 19th and 20th centuries. The property is even listed on the National Registry of Historic Places!
There are daily tours of the old buildings, including the Stone House and Richmond Cottage, where you'll be able to get a good look at the estate's famous al fresco features! Tours of the lush, natural areas are available seasonally.
There are plenty of family-friendly outdoor activities offered around the estate including nature hikes, paddling, mountain biking, and butterfly walks. Excavations carried out on the property have uncovered the remains of prehistoric animals dating as far back as 50,000 years and evidence of human inhabitants from over 10,000 years ago!
For a different perspective of the estate, take a canoe tour of the estate if you are there over a weekend. There are also many other regular events that take place on the property including concerts, theatre, food festivals, art exhibitions, and weddings.
Day 2 / Stop 5 – Zoo Miami
Why it's awesome: Visit the only subtropical zoo in the US and see over 500 species of animals from all over the world!
Cost: USD $23 for an upgrade ticket
Food Recommendation: Enjoy a pizza or something more healthy at Nourish 305 within the zoo grounds.
Situated on a beautiful 750-acre property in South Miami, you'll find Zoo Miami, the largest and oldest zoological garden in the state of Florida. Zoo Miami is the only subtropical zoo in the United States, with the unique climate enabling the zoo to accommodate a wide variety of animals from Asia, Africa, Australia, and the Americas!
There are over 3,000 animals from more than 500 species on display, and of these over 50 are classified as endangered. Some of the more popular animals include clouded leopards, Komodo dragons, ring-tailed lemurs, and tree kangaroos!
The petting zoo and wildlife shows are great fun for kids, and the giraffe feeding station is something the whole family can enjoy. When it gets too hot outside, spend some time in the air-conditioned rainforest-themed refuge, Dr. Wilde's World of Discovery.
The easiest way to visit is by car, with lots of free parking available. You can also visit the zoo by catching the Coral Reef Max bus from the Dadeland South Metro Station.
Day 2 / Stop 6 – Venetian Pool
Why it's awesome: Large outdoor fresh-water pool boasting waterfalls, grottos, and a tropical backdrop
Cost: USD $12
Food Recommendation: Stop in at Tap42 Gables for a selection of great craft beers and gourmet burgers just a short drive away.
The Venetian Pool is a great place to visit on an energy-sapping, hot day! It was sculpted from an abandoned rock quarry in 1923 and is fed 820,000 gallons of fresh spring water each day.
This municipal pool is the largest fresh-water pool in the United States, and the only pool listed on the National Register of Historic Places. If you are interested, there is a nice collection of vintage photographs depicting beauty pageants and parties starting from the 1920s.
Its history and architecture make it a Miami point of interest, but the cool water and ample lounging areas make it a good place to hang out too.
Jungle Island | Little Havana | The Bayside Marketplace | Marlins Park | Miami Beach Botanical Garden
If you plan on spending more time in the city, don't worry, there is still lots more to see and do! For your convenience, we have included extra points of interests for traveling in Miami to provide the perfect three day itinerary!
Jungle Island
Enjoy the beauty of Miami's tropical landscape and the uniqueness of animals from around the globe.
Fun for all ages, you can learn about animals and plant species in a fun and engaging way.
Guests can select from different tour packages to get an even more personalized experience with the animals.
Jungle Island is an eco-adventure park on Watson Island in Miami, Florida. This zoological park features waterslides, zip lines, escape rooms, and other fun attractions! It is home to some of the world's most exotic animals.
Guests can enjoy engaging animal shows, informative exhibits, and behind-the-scenes access at the animal care center. Interact with sloths and lemurs, feed the tortoises and alligators, and pet a condor!
On this one-of-a-kind experience, you'll get up-close and personal to loads of cool animal species! A trip to Jungle Island is sure to make for an unforgettable experience filled with animal encounters as well as information and insight into the park's amazing creatures!
With much to see and do at this Miami attraction, you could easily spend a whole day here. Families traveling with children will especially love a trip to Jungle Island. Stroll under the lush canopies of tropical trees and enjoy the sounds of nature on this fun outing!
Little Havana
Lively Cuban neighborhood full of art galleries, Latin eateries, live music, and more!
Steeped in history, this high-energy neighborhood has something for everyone!
Renowned for its fun ambiance, lively entertainment, and friendly locals.
Experience Miami's Cuban community with a trip to Little Havana! This neighborhood is hopping with entertainment, art, and the most impressive food tours in Miami! Discover the uniqueness of the Cuban culture as you stroll the streets of this trendy neighborhood.
You'll find live music playing at all hours and the tastiest Latin American cuisine in town! Dance your heart out to live Salsa music, smoke a Cuban cigar, or enjoy a cup of Cuban coffee!
You could even catch a flick at Little Havana's Tower Theatre! This theatre has been opened since 1926, a true cultural landmark of the city. Watch a show in this unique and historic Art Deco-style theater.
Head to Cubaocho for a unique experience. There's never a dull moment at this museum, bar, and performing arts center! Take a salsa lesson, order one of their famed mojitos, or sample rum from the largest rum collection in Miami!
Experience the Cuban culture with a trip to Little Havana, one of Miami's most colorful and vibrant neighborhoods!
The Bayside Marketplace
A two-story open-air shopping center located in Downtown Miami.
Family-friendly, clean, and well maintained.
Plenty of shopping options to suit all budgets.
The Bayside Marketplace is a large, waterside shopping center loaded with stores, eateries, and sit-down restaurants. Located on the banks of Biscayne Bay, you'll have breathtaking views everywhere you look!
This shopping center beckons visitors as a hub for shopping, dining, and entertainment. You'll find a diverse offering of local and international brands that guarantee something for everyone.
There are numerous eateries and restaurants to choose from. Whether you need a quick bite and a cup of coffee, a meal when taking a break from shopping, or a leisurely fine-dining experience, you'll find a wide variety of choices available – all offering a spectacular view!
This is the place to book your boat tours in Miami. Numerous tour boat companies line the harbor awaiting visitors. Book a leisurely sightseeing cruise, a party boat experience, or a ride on a pirate ship!
If you're spending a weekend in Miami make sure to check out the Bayside's farmers-market every Sunday from 11:00 am – 6:00 pm. Purchase fresh produce and food provided by local merchants.
Marlins Park
Home of the Miami Marlins, Florida's Major League Baseball team.
New stadium built in 2012 located in Miami's Little Havana neighborhood.
Spend a few hours cheering on the home team and enjoying the energy of game day!
Watch a baseball game at Marlins Park, which is fun for all ages! Enjoy a classic American experience and absorb the lively energy of game day!
This large ballpark offers comfortable seating all around the stadium. No matter where you sit, you'll have an amazing view of the field. Enjoy the views of Miami's skyline from inside the park. It's truly spectacular!
There's a retractable roof that can cover the whole stadium to counter uncooperative weather, guaranteeing a pleasant experience at every game!
Apart from watching a baseball game, there are many activities in the park before and during the game. Check out the virtual batting cage, the bobblehead museum, or take a guided tour of the stadium!
This ballpark serves an eclectic range of food items such as traditional ball-park food, Latin dishes, and Pizza! There's, of course, plenty of Budweiser and craft beer! Providing fun for the whole family, a trip to the ball-park is a great way to spend an afternoon in Miami!
Insiders Tip: Check out Obie's concession stand inside the park for USD $3.00 and USD $5.00 food and drink specials!
Miami Beach Botanical Garden
3-acre urban green space in Miami Beach.
General admission to the garden is always free!
Experience the local wildlife including birds, butterflies, and lizards.
The Miami Beach Botanical Garden's are the hidden gem of Miami! From blooming flowers to colorful butterflies, this small slice of nature offers an idyllic escape from the busy city.
Peruse the garden's many walking paths or have a picnic in one of the parks many shady glades. The natural beauty of the gardens makes it the perfect spot for a photo-opt!
Events are often hosted at the gardens, including yoga and meditation classes. There are guided tours scheduled daily and all the guides ask for is a donation of your choosing.
Their self-guided tour system allows visitors to learn about the plant species and the natural history of Miami Beach at their own pace. Simply dial the number provided at the park entrance or seen at each of the 13 stopping points of the tour.
The Miami Botanical Gardens offer a beautiful oasis and is the perfect place to relax and enjoy nature! It's one of my top attractions in Miami Beach to visit.
Insider Tip: The Botanical Garden shares a parking lot with the neighboring Holocaust Memorial, making the two attractions perfect to visit together.
Miami is generally a very safe city to visit. Like any major city, crime can occur, but in general you should not have anything to worry about. There are certain areas of the city you will want to be extra vigilant, but as a whole Miami crime rates are low.
Miami Beach is considered one of the safest areas of the city. This tends to be a party destination for young tourists, especially during Spring Break, so you might encounter intoxicated college students.
Crime-wise, you shouldn't have anything to worry about. As always, stay vigilant of your belongings, keep your wits about you, and you should be just fine.
If you're visiting Downtown Miami you'll want to keep an extra eye on your things. It is still a safe area but pickpocketing can occur. Many pickpockets are extremely skilled at taking belongings without being detected. Keep your valuables concealed and next to you at all times, especially in crowded areas.
The areas north of Downtown Miami you'll want to stay away from, especially at night. Overtown, Liberty City, and Civic Center are dangerous for theft and drug-related violence. Avoid these areas and keep to the main tourist parts around Miami and you should be fine.
Miami is filled with a wonderful mix of culture and diversity. There are endless options for enjoyment in this high-energy Magic City. Get a taste of Cuban culture, enjoy the endless coastline, or discover the unique art-decor.
Don't Forget Your Travel Insurance for Miami
World Nomads' mission is to support and encourage travellers to explore their boundaries. They offer simple & flexible travel insurance, and safety advice to help you travel confidently.
They've been doing it since 2002 – protecting, connecting, and inspiring independent travellers just like you.
Get a quote below or read our in-depth review!
World Nomads provides travel insurance for travelers in over 100 countries. As an affiliate, we receive a fee when you get a quote from World Nomads using this link. We do not represent World Nomads. This is information only and not a recommendation to buy travel insurance.
Explore more of Florida by choosing one of these fantastic day trips from Miami. Grab your camera and your favorite hat, because these excursions are seriously fun!
Rent a Private Yacht and Sail the High Seas
If you're travelling with friends, it's time to treat yourselves to the glitz and glamour of Miami highlife (just for a day, anyway). With space for up to 12 people, a captain to show you the best sites, and an optional jet-ski, why not spend a full 8 hours on the ocean by renting a private yacht, with the breeze in your hair and a cold beer at your fingertips. It may not be the cheapest day trip, but you'll get to see Miami from a different perspective on the water. You'll be able to stop wherever you please and create your own route. Don't forget your sunglasses.
From Miami: Day Trip to Bimini
On this sixteen-hour trip, you'll travel from Miami to the Bahamas! Spend the day in paradise as you discover Bimini's pristine beaches and popular attractions! Sit back and relax on your two-hour high-speed boat transfer from the Port of Miami to Bimini.
You'll have a day pass to the Hilton at World Resorts in Bimini where you'll be able to make full use of this hotel's outdoor facilities. Rent a jet ski and explore the ocean, dine beachside, or relax on the warm sand with a drink!
Relax as you are transported to the hotel. Then, enjoy a stop at the famous Bimini Road, which some believe is a remnant of the "Lost City of Atlantis". You'll have approximately seven hours to enjoy this beautiful island in the Bahamas! Spend the day basking in the sun and enjoying exciting aquatic activities!
This tour offers complimentary pick-up at select hotels in Miami Beach and Downtown Miami. This day-trip is the perfect addition to your Miami itinerary!
From Miami: Day Trip to Key West by Shuttle Bus
This fifteen-hour tour will take you from Miami to Key West. Discover the southernmost tip of the United States on this convenient and accessible day-trip!
Enjoy a stop in Florida City for breakfast before continuing on. Upon arrival in Key West, you'll be given a map of the city to help you plan your day, and your bus driver will fill you in on the city's key highlights. You'll have six hours of free time to explore the areas of the city that most interest you!
Spend an afternoon in leisure! Relax on a tropical beach, explore the Old Town, or unwind at the Key West Nature Conservatory! For aquatic enthusiasts, snorkel in the crystal blue waters surrounding the island. The day is yours to enjoy however you'd like!
Key West is connected to the mainland by an extensive system of bridges. Enjoy panoramic views of the ocean as you travel over the water!
This day-trip includes complimentary pick-up and drop-off at select Miami hotels.
Florida Everglades Small Group Adventure Tour
Get back to nature on this nine-hour tour of the Florida Everglades. Spend the day learning about the unique Everglades ecosystem as you travel by boat around the region. Learn about the flora and fauna from your knowledgeable tour guide.
Travel by airboat to a Native American island village, go for a hike in the Big Cypress National Preserve, and learn about wildlife from a naturalist perspective! Witness native bird and animal species in their natural environment where you may spot white pelicans, manatees, and dolphins!
Discover a historic trading post where you'll visit an art gallery showcasing the local talent. Then, feast on a lunch made of local produce! This comprehensive tour is perfect for nature-lovers or people wanting to escape the city for a day. Enjoy the thrills of nature on this exciting day-trip!
Disney World Full-Day Ticket & Transfer from Miami
On this eighteen-hour day-trip, you'll be able to enjoy a full and exciting day at your choice of Walt Disney World Resort. This trip takes the stress out of transportation by including round-trip bus service from Miami and back!
Sit-back and relax as you're taken from your hotel to Disney World directly! Choose from one of the following parks: Magic Kingdom, Epcot Center, MGM Studios, Animal Kingdom, Blizzard Beach, or Aquatica.
You'll have six hours to spend in the Disney resort of your choice! Included in the ticket price is your transportation and entrance fee into the park. Perfect for all ages to enjoy a day-trip to the happiest place on earth!
Miami: Kennedy Space Center & Outlet Shopping
On this fourteen-hour trip, you'll spend the day discovering the Kennedy Space Center and enjoy a stop at a large outlet mall!
Learn about the history of the United State's space program at one of the most scientifically advanced places on Earth! The Kennedy Space Center is home to NASA and has been the launch site for various space programs since the 1960s.
Admire real-life space shuttles and learn about the history of the Saturn and Apollo space programs. Enjoy the interactive exhibits, IMAX movies, and the US Astronaut Hall of Fame. Learn about man's quest to explore space on this fully guided tour!
Next up you'll head to a large outlet shopping mall. Stroll around and hunt for name brands and bargains. The perfect chance to pick up all your Florida souvenirs! You could also grab a drink and a bite to eat at a restaurant nearby.
This tour is fun and educational, perfect for all ages and a great way to spend a free day in Florida!
Find out what people want to know when planning Miami itinerary.
Conclusion
Miami is bursting with historic landmarks, fun attractions, and natural beauty, which makes it an enjoyable exercise when putting together a Miami itinerary! We have included the top-rated activities and even more incredible stops, depending on your length of stay.
It doesn't matter whether you are there for a long time or a short time, even if you only have one day in Miami, you are sure to have a good time! Use our Miami itinerary as a guide, choose the activities that best suit your trip, and then have a blast exploring the streets and beaches of this sub-tropical paradise!
For your convenience, we have included the best places to stay in Miami, places to visit, all the best landmarks in Miami, some advice for staying safe, and the best day trips from Miami!
We know that our guide will help to ensure that you have an amazing trip!
---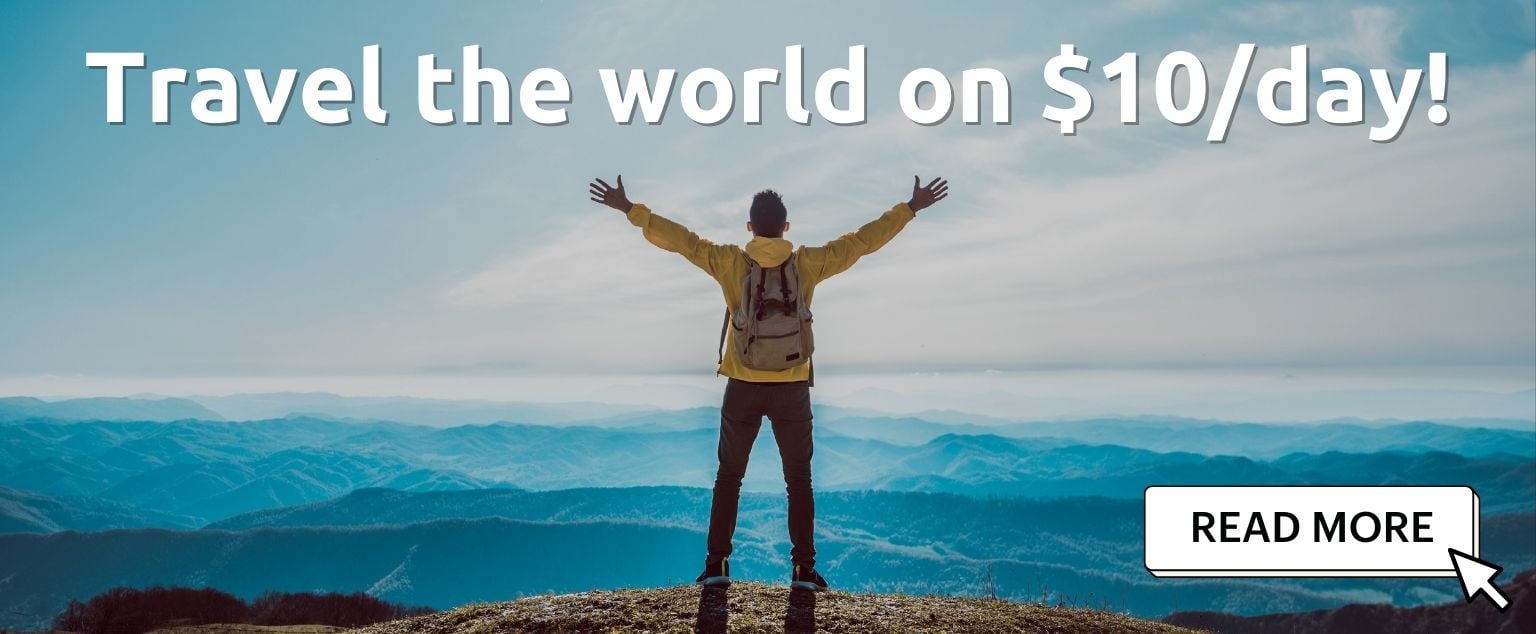 And for transparency's sake, please know that some of the links in our content are affiliate links. That means that if you book your accommodation, buy your gear, or sort your insurance through our link, we earn a small commission (at no extra cost to you). That said, we only link to the gear we trust and never recommend services we don't believe are up to scratch. Again, thank you!