Miami is one of those cities you won't ever get tired of visiting. Famous for its Cuban influences, tropical beaches, nature reserves, and upbeat nightlife, and affluent neighborhoods – there is something for every type of traveler in this city.
Located where the Caribbean Sea and the Atlantic Ocean merge, Miami is a treat for the senses in every way imaginable, from the brightly colored buildings to the soothing waves of the oceans.
Although there is enough to do in the city to keep you busy for weeks, any local would recommend you venture outside this tropical metropolis and take a few day trips in Miami to really get an idea of Floridian life. There is so much beauty to admire, culture to soak up, and outdoor adventures to be had.
Whether you want to do some retail therapy in the nearby cities, relax on the beaches of a Bahaman island, or cruise through the Everglades on an airboat, this guide is packed with all the best day trips from Miami. Go take a look!

Unlock Our GREATEST Travel Secrets!
Sign up for our newsletter and get the best travel tips delivered right to your inbox.
Getting Around Miami and Beyond
As you would expect in such a large city, traveling in Miami is pretty easy on public transportation. Affordable transport includes Metrorail, Metromover, and Metrobus.
Metrobus runs more than 95 routes across the city, reaching areas that the rail does not, including Miami Beach, Key Biscayne, Fort Lauderdale, and even the Keys. Miami Beach Bus Route 150 is one of the most affordable airport transfer options.
Fares on Metrorail and Metrobus are reasonably affordable and can be purchased at any station at a ticket vending machine. Alternatively, invest in an Easy Card and reload it via the GO Miami-Dade Transit app.
Miami is a super spread out city connected with fast highways, making it accessible to get around by car. Renting a car is especially beneficial if you want to explore beyond the city center and take day trips from Miami.
You'll have to deal with a few affordable toll gates ($3 each) to get into and out of the city, as well as some pricey parking. Most street parking is payable via your phone on the PayByPhone app. The most affordable parking structures are municipal garages scattered throughout the town and demarcated with a giant blue 'P' sign.
While you're staying in Miami, you can also use Uber or Lyft to get from A to B, if you don't want to drive or wait around for public transport.
Half-Day Trips in Miami
If you don't have too much time to spare, or a full-day trip sounds like too much work, do yourself a favor and add a half-day trip in Miami to your itinerary. This way, you can enjoy the surrounding area's beauty without having to get up at the crack of dawn and spend hours in transit.
Biscayne National Park
One of the top half-day trips in Miami for outdoor enthusiasts is a trip to Biscayne National Park. The park is a tropical wonderland that protects a rare combination of aquatic species, mangrove forests, and coral reefs.
Day trips into the Biscayne Bay are popular for divers, snorkelers, and water sports lovers. Divers are drawn to the Maritime Heritage Trail, an underwater area with impressive diving sites around shipwrecks and coral reeds.
Among the dense mangrove shoreline and clear coral waters, you can admire a diverse variety of wildlife in their natural habitat, including turtles, pelicans, and dolphins.
However, history and archeology fans go nuts for the human history in the area, too, which has evidence of prehistoric indigenous tribes and shipwrecks.
The only way to get to the park is via boat, which is a fun adventure in itself. In fact, 95% of this park is made up of water, so exploring via boat is the best way to do it. Kayak and canoe tours are a great way to see the mangrove forests.
For an adventure-packed half-day Miami day trip, you could also jump on a guided eco-tour at the Dante Fascell Visitor Center, just a 45-minute drive from Downtown Miami.
Suggested trip: Private Sailing Adventure in Biscayne Bay, Biscayne Bay Jet Ski Tour
Fort Lauderdale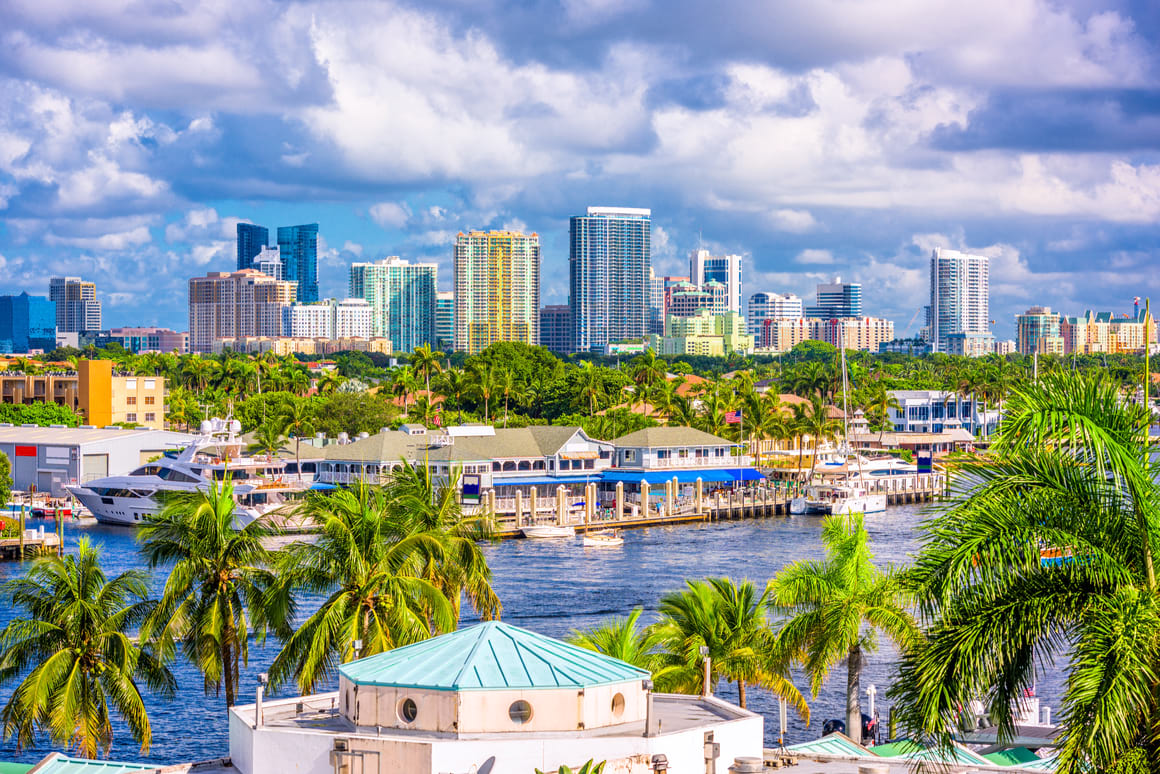 Although it seems like Fort Lauderdale is a part of Miami, the city is, in fact, its own entity with a ton of fun places to visit and activities to take part in.
Fort Lauderdale is just a 35-minute drive north of downtown Miami and can be accessed via metro in under 45 minutes, making it perfect for a half-day trip in Miami.
A big part of Fort Lauderdale's attraction is the unique canal and waterway networks that run throughout the city. One of the best ways to explore is on a water taxi, which picks up and drops off passengers at various points around the city.
Fort Lauderdale is also a popular spot to visit for its fourteen beautiful beaches. Unlike Miami's bustling scene and crowded beaches, Fort Lauderdale offers a relaxing beach setting along attractive promenades that create the perfect backdrop for families and retirees.
Don't miss out on a stroll through Las Olas Boulevard on your day trip in Miami, which is the city's central shopping district. Here, you can even hop on a water gondola and cruise through the picturesque waterways from shop to shop.
Suggested trip: Parasailing Adventure from Fort Lauderdale
Boca Raton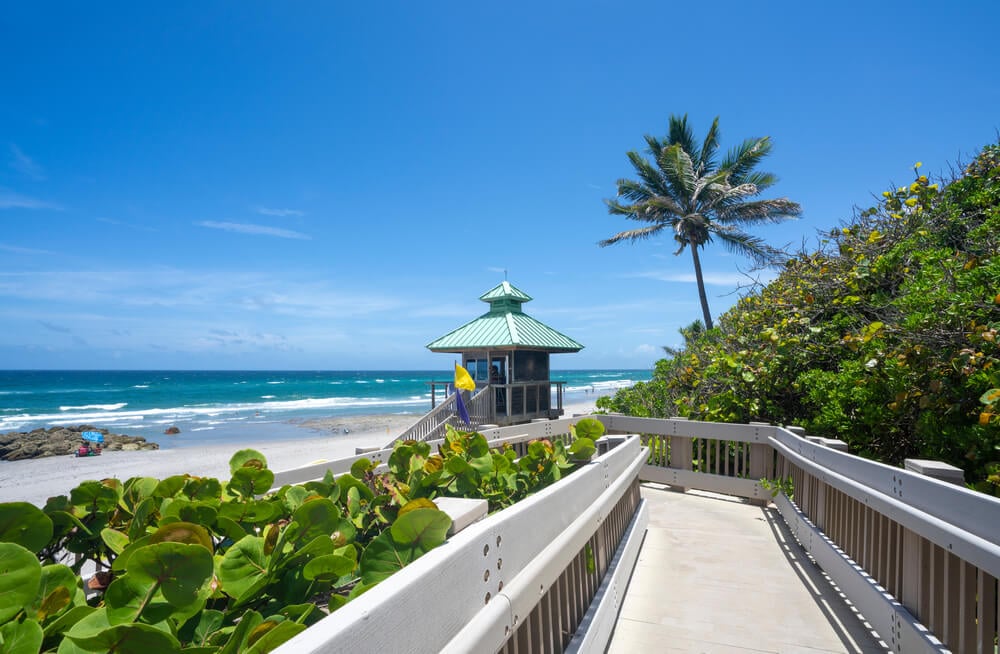 Located just a 45-minute drive by car or a 2-hour train ride from downtown Miami, Boca Raton is a nearby city known for its beautiful outdoors and beach culture. As the stomping ground of many celebs, you can experience a level of glitz and glam only comparable to LA's Beverly Hills.
This posh town is so clean that you will hardly notice a brick out of place. Just a quick loop around the city will show off the perfectly hedged residential gardens, manicured park lawns, and Spanish Revival architecture.
With such an affluent local population, Boca Raton hosts some of the best award-winning restaurants and bars in the state.
Once you've spent some time enjoying the food and shopping scene in the city, I highly recommend visiting the Gumbo Limbo Nature Center. This park situated at the end of Red Reef Park is overflowing with flowers, trees, turtles, and birds and is a beautiful spot to catch a break from the city hustle.
Another hotspot for outdoor lovers is the Daggerwing Nature Center. It's a great place to relax in the arms of nature and learn about Florida's native fauna. Bring your kids to the Exhibit Hall, which is packed with exciting live animals and interactive displays.
I would even recommend finding accommodation in Boca Raton for a more peaceful stay, which is just a hop and a skip away from downtown Miami and there's a ton of great Miami Airbnbs in the area.
Suggested trip: Craft Food Tour in Delray Beach
Is This the Best Daypack EVER???
Full-Day Trips in Miami
If you have more time to spend exploring outside the main attractions in Miami, then head out to the surrounding Keys, nature reserves, and cities on a full-day trip from Miami.
You'll be able to drive to many of these locations; however, if a guided tour is more your speed, there are plenty of opportunities to join a group tour or charter a private one from the city.
The Everglades National Park
Did you really visit Florida if you didn't take a trip into the Everglades? Just a 50-minute drive west of the city center, the Everglades National Park is one of the most common (and exciting) day trips from Miami to take in the area.
This important natural reserve covers over 1.5 million hectares of wetland (yes, MILLIONS) and is home to a diverse group of wildlife species that can only be found in this specific area.
It's the largest subtropical wilderness in the USA and an unparalleled landscape for endangered species like the manatee, the Florida panther, and the American crocodile (more locally referred to as the 'gator')
The most iconic way to experience the wetlands is by chartering an airboat. These fan-powered vessels cruise over the marshlands and are the best way to get up close and personal with the local alligators.
Do yourself a favor and book a tour for this trip – the guides are well trained on how to approach the gators and will make sure everyone arrives home with all their limbs still intact.
If you're traveling with children, the Everglades is a great place to visit for a fun and interactive educational experience.
Suggested trip: 4-Hour Everglades Tour from Miami
Big Pine Key
A lot of travelers assume that the Florida Keys need to be booked as a separate holiday from Miami, but this is simply not the case. In fact, the Keys stretch out into the Caribbean Sea just south of the city and are connected to Miami via the beautiful Highway 1, making it possible to visit in a day trip from Miami.
Highway 1 is nicknamed the 'overseas highway,' and you'll see why as soon as you drive on it. It quite literally crosses the oceans on multiple bridges, connecting all the major Keys of Florida.
Big Pine Key is a two-and-a-half-hour drive down Highway 1 from Miami and is one of the best places to visit for undisturbed diving and snorkeling.
The area's main draw is its tranquil atmosphere and beautiful ocean surroundings, with plenty of outdoor activities to enjoy. Fancy a bike ride through the palm trees? How about a swim in the calm blue ocean?
This is also a great place to visit on a day trip from Miami with young kids, who will be happy to put down their digital devices to enjoy some old-fashioned outdoor fun.
The Theatre of the Sea and National Key Deer Park are good options to get the whole family involved. You could even head to Blue Hole to view some of the local alligators.
Why not extend your day trip and spend a night? There are many great vacation rentals outside Miami.
Suggested trip: Private Looe Key Snorkel from Big Pine Key
Marco Island
Just an hour and 45-minute drive from Miami through the Florida Everglades, Marco Island is the largest (and only) developed piece of land in the Ten Thousand Islands region.
As you might expect, Marco Island is home to some of Florida's most gorgeous beaches. But it's also a hotspot for golf enthusiasts, with some of the best-golfing greens in the state.
If you're happy to leave your significant other hitting balls on the golf courses, why not entertain your adrenaline and partake in exciting water sports activities?
The island is surrounded by the entrance of the Gulf of Mexico to one side, and intriguing mangroves on the other, so warm water and calm oceans can be expected.
Perfect for a day trip in Miami, the island really does provide the ideal backdrop for relaxation and adventure. I can recommend a boat or kayaking tour into the Ten Thousand Islands, where you will make landfall on endless uninhabited islands and deserted sand bars.
Tours are abundant once you're in the area, but it's always a good idea to book your spot in advance.
Suggested trip: Ten Thousand Islands Kayak Tour
Key Largo
Besides Key West (located much further down Highway 1), Key Largo is undoubtedly the most popular Key to visit in the Miami vicinity. It will take you just over an hour to drive to the town by car, and you can even catch a two-hour bus to the Key.
Key Largo is the first Key along Highway 1, and is naturally the most developed. You might feel like you've arrived in a tropical metropolis here. However, the Key still has the quaint charm and relaxing atmosphere of a small town.
Key largo is famed for its vibrant and sometimes rowdy tiki bars, a fun way to enjoy a themed cocktail along the waterfront. This watery paradise is also very popular with divers and snorkelers, who flock to the shores for its shallow waters and abundant sea life.
Novices can easily jump onboard a snorkeling tour, while skilled divers can explore the deeper areas around the John Pennekamp Coral Reef State Park or the Florida Keys National Marine Sanctuary.
Make a day of your Miami day trip, pack a packed lunch, and spend some time on one of the gorgeous beaches Key Largo has to offer.
Suggested trip: Key Largo Snorkelling Tour
Cape Coral and Fort Myers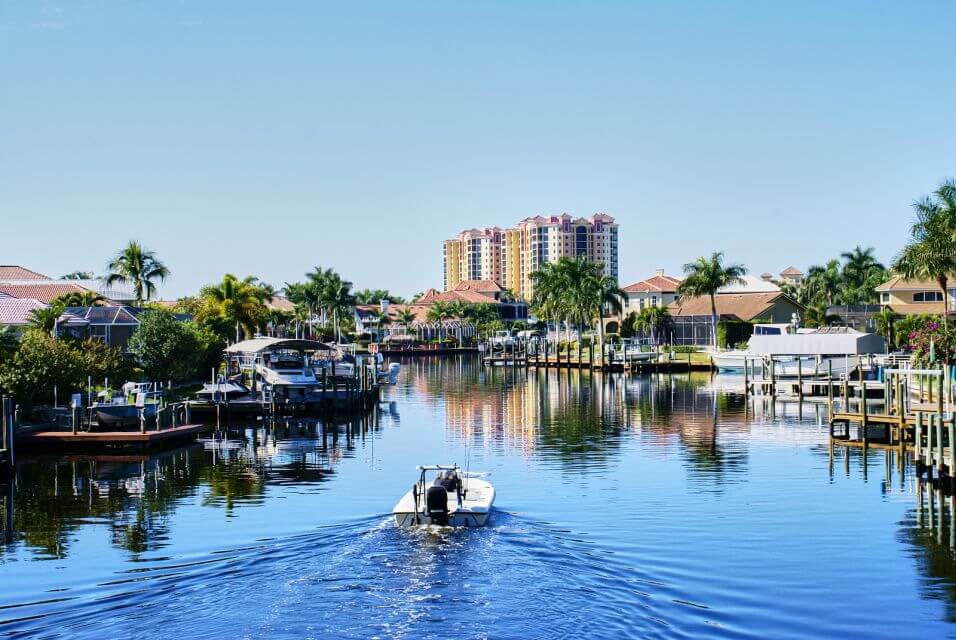 Just north of the Ten Thousand Islands and Naples, Fort Myers is a relatively small city with a ton of character. The city, which is a two-and-a-half-hour drive from Miami through the gorgeous Everglade National Park, is growing at an incredible rate and is known as the gateway into SouthWest Florida.
The city of Fort Myers has something to offer all sorts of visitors and is widely referred to as one of the most underrated cities in Florida. The city has earned acclaim for its luxury beach resorts and its plethora of restaurant and bar options, from BBQ to Mediterranean cuisine.
If you're after a coastal adventure with your family or a peaceful day out with your partner, head south of the city to the Cape Coral Canals and explore the Gulf Coast beaches.
During the colder months (for Floridians, at least), these canals are frequented by local manatee populations, making this a great spot to view these gentle giants in their natural habitat.
With an intricate canal system, the best way to experience this area is by boat. Tourists can hop onto a tour or charter a private boat to explore the hundreds of islands in the area. The top islands to visit on a day trip from Miami include Sanibel and Captiva, both known for their abundance of beautiful seashells.
Suggested trip: Cape Coral: The Cape Canal Cruise
Naples
The gulf side of Florida tends to be less popular with tourists, which makes for quieter beaches and a more authentic experience. Named after the Italian city with the same name, Naples is just a quick two-hour drive from downtown Miami and is most well known for its opulent mansions and private properties.
I'm talking palace-inspired homes with indoor pools and stately entrance halls, most of which occupy prime property on some of the city's best beaches and lush golf courses. As one of the wealthiest cities in the country, the city draws an affluent crowd.
There is no shortage of high-end shopping here, and visitors can appreciate classy arts and culture museums as well as a sophisticated dining scene. With that being said, it is also a top location for a chilled Miami day trip with your family.
You might be tempted to spend your day visiting the most popular attractions here, but if I can give you any advice, it would be to use this time to enjoy the lesser-known attractions of Naples.
Ditch the main street and head for the Celebration Food Truck Park, which is a happening place with tons of food trucks serving excellent cuisine.
Instead of a day on the busiest beaches, venture to Keewaydin Island for some low-key shelling. Here, you'll find some exquisite shells to take home in an almost deserted beach setting. The island is only accessible by boat (hence its lack of crowds), so rent a kayak and make a day of this beach adventure.
Suggested trip: Naples: Manatee Sightseeing and Wildlife Boat Tour
Bimini, The Bahamas
Did you know that you can visit the Bahamas on a day trip from Miami? For those prepared to spend an entire day out and about, a boat trip to Bimini is one of the best options for a tropical expedition.
The Bimini Islands are one of the best spots to visit in the Bahamas and are located just 50 miles off the coast of Miami. Jump onboard a high-speed ferry from the Port H of Miami, and you'll be in tropical paradise within two hours. You might even be super lucky and travel in a convoy with a pod of dolphins!
As the closest Bahamian island to the USA, you can expect Bimini to be pretty tourist-focused and busy. The ferry will drop you off in the heart of Alice Town, which is a small and easily walkable island village worth checking out.
Some tourists visit to enjoy the sheer beauty of the tropical beaches, while others are itching to tick more countries off their bucket list. If you're up for an adventure, sign up for a diving class, jump into the deep for some shark diving, or take a sip of water from the famous Fountain of Youth.
Snorkeling is the most popular adventure on a day trip in Miami, and for a good reason. The waters are as clear as glass and home to many colorful and diverse fish and crustacean species.
Suggested trip: Bimini Express Ferry and Beach Day Pass
Homestead
Nestled just inland of the Atlantic coastline south of Miami, Homestead is a much-needed small-town escape from its bustling neighboring city.
It's just forty-five minutes from Miami central by car, and 2 hours and fifteen minutes by public transport, which makes it a good option for a half-day or full-day trip from Miami.
You might even enjoy staying out here for a bit more peace and quiet and instead venturing into Miami when you wish to. Naturally, it's also the more affordable option compared with Miami.
Take some time to soak up the small-town charm of Homestead, which has a welcoming town center lined with family-run shops and restaurants. Many people visit here en route to the Everglades National Park to the north, or Biscayne National Park to the south, both of which are close to the town.
If you're a fan of NASCAR, the Homestead-Miami Speedway is located right outside the town. This venue hosts action-packed races year-round and is definitely worth checking out on your Miami day trip.
Suggested trip: Everglades: Birding, Wildlife, and Photography Expedition
West Palm Beach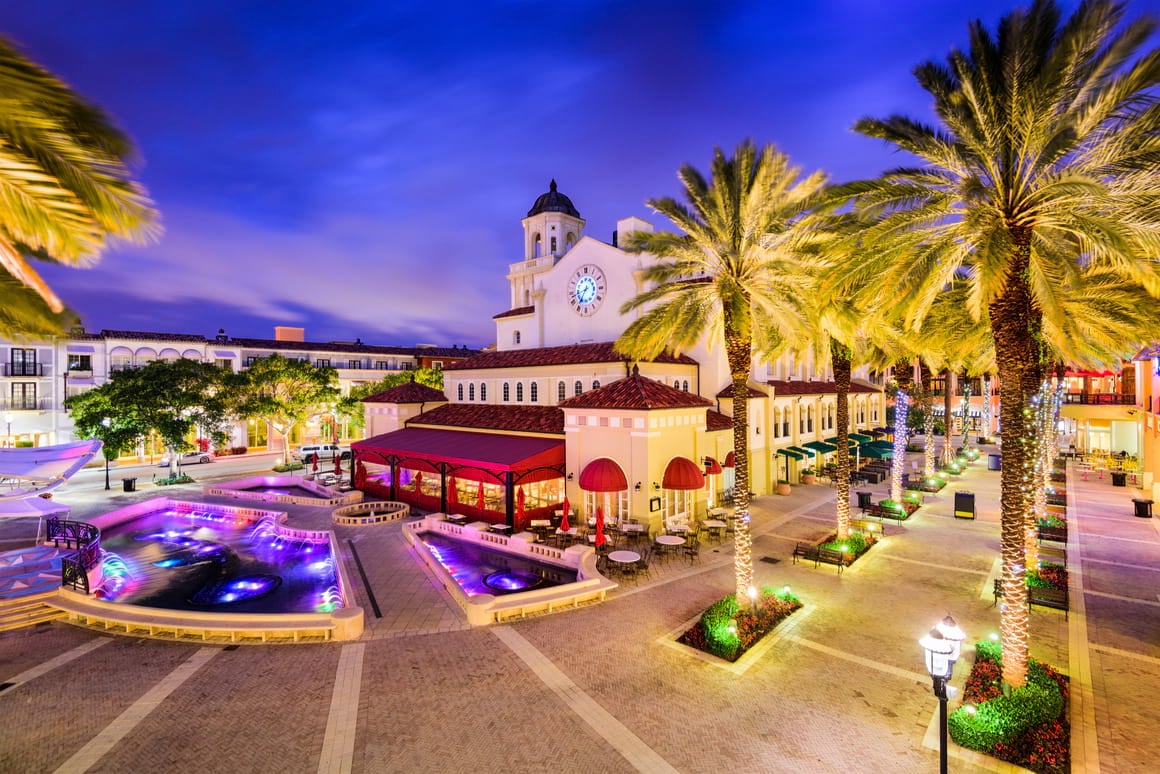 No Miami guide would be complete without mention of West Palm Beach. Sometimes seen as part of the Greater Miami region, this city is, in fact, an entirely independent place with its own international airport, worthy of its very own guidebook.
Just one hour north of the city center, or two hours on public transportation, West Palm Beach is easy and affordable to get to. The city is best known for its palm tree-lined streets, vibrant nightlife and entertainment scene, and cultural attractions. There is no shortage of festivals, events, and theatres to visit in this city.
Although it is a big party town, there is also a lot to do if you're after a more relaxing experience. If you're visiting with family, the beaches here are known for being family-friendly and having epic sunsets.
What more could you ask for than calm conditions, warm water, and soft sand for your children to play in? Of course, you could also visit kid-friendly attractions like the Lion Country Safari, Rapids Waterpark, and the Palm Beach Zoo for some educational fun.
Culture seekers will be equally impressed with a visit to the Henry Morrison Flagler Museum and the Norton Museum of Art.
Suggested trip: West Palm Beach Downtown Food Tour
Islamorada
Located bang-smack between Miami and Key West on the Florida Keys, Islamorada is an idyllic beach town home to a tight-knit local community. Most visitors make a day trip from Miami to unwind on the picturesque Anne's Beach, which is undoubtedly one of the most relaxing spots to lay out a towel for a beach day.
The drive from downtown Miami will take just under two hours, most of which is along Highway 1, where you will pass over uncountable bridges. On the third Thursday of every month, the town hosts a monthly Artwalk where local artists, sculptors, and musicians showcase their work along an iconic stretch of the old highway.
Islamorada is a great place to exercise, especially if you're a fan of water activities like kayaking, swimming, or canoeing.
The family-owned Theatre of the Sea is arguably the island's main attraction. It's a sanctuary for hundreds of bottlenose dolphins, sea lions, and rays with a vision and mission to educate and entertain visitors.
Suggested trip: Islamorada: Private Charter in The Florida Keys
Small Pack Problems? 😉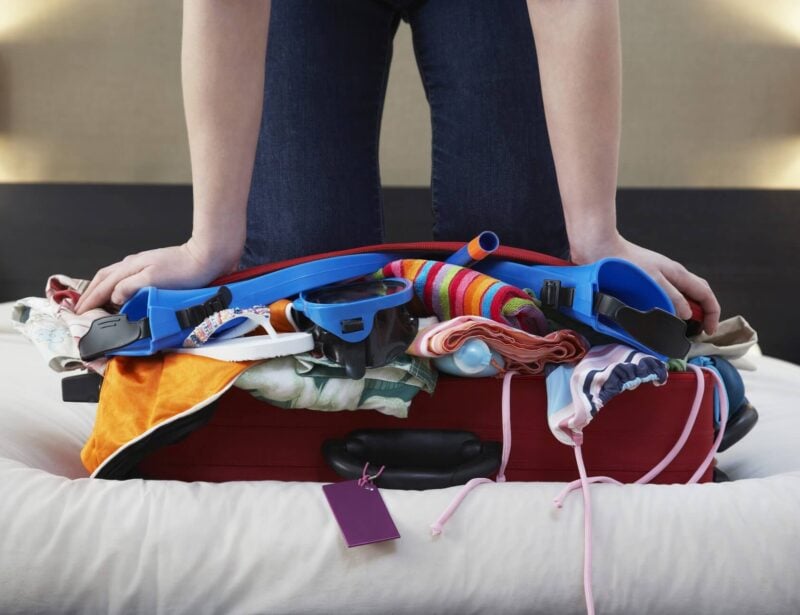 My missus travels with all her clothes in ziplock bags: don't be like my missus. UP YOUR PACKING GAME!
Packing cubes for the globetrotters and compression sacks for the real adventurers – these babies are a traveller's best kept secret. They organise yo' packing and minimise its volume too so you can pack MORE.
Or, y'know… you can stick to ziplock bags.
View Our Fave Cubes
Or Check Out the Sacks!
Don't Forget your Miami Travel Insurance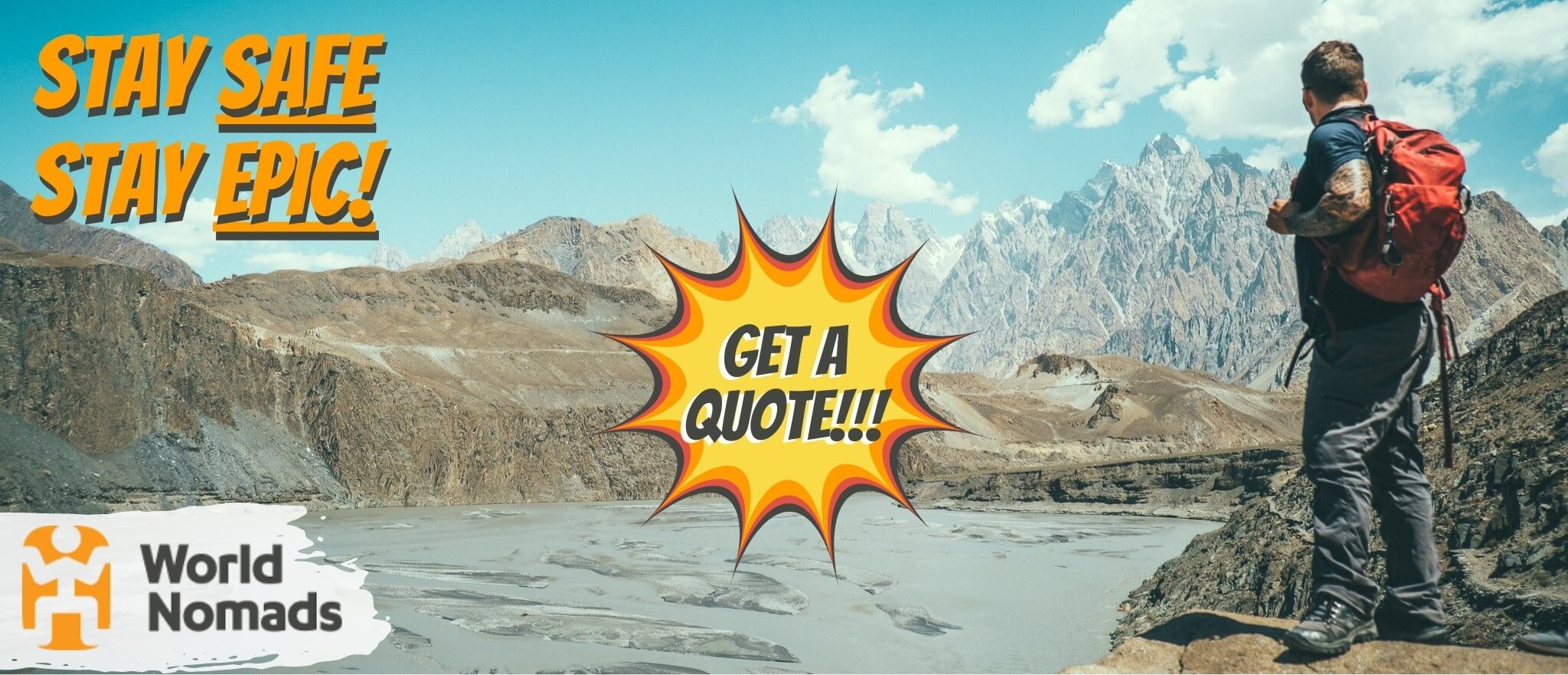 World Nomads' mission is to support and encourage travellers to explore their boundaries. They offer simple & flexible travel insurance, and safety advice to help you travel confidently.
They've been doing it since 2002 – protecting, connecting, and inspiring independent travellers just like you.
Get a quote below or read our in-depth review!
World Nomads provides travel insurance for travelers in over 100 countries. As an affiliate, we receive a fee when you get a quote from World Nomads using this link. We do not represent World Nomads. This is information only and not a recommendation to buy travel insurance.
Final Thoughts on Day Trips in Miami
With a big city buzz, relaxing beach scene, and friendly atmosphere, Miami really is the ultimate vacation city. If you're satisfied by turquoise waters, delicious food, and being surrounded by color, this city will exceed all your expectations.
But there's only so much you can do in the big city, and I can highly recommend spending a few days exploring the area by taking some day trips from Miami.
It's impossible to pick one favorite day trip from this list. Still, if I had to choose, I would definitely advise visiting the Bimini Islands in the Bahamas or journeying south into the Florida Keys. There aren't too many major US cities in the epicenter of the Caribbean, and who doesn't love a tropical getaway?!
---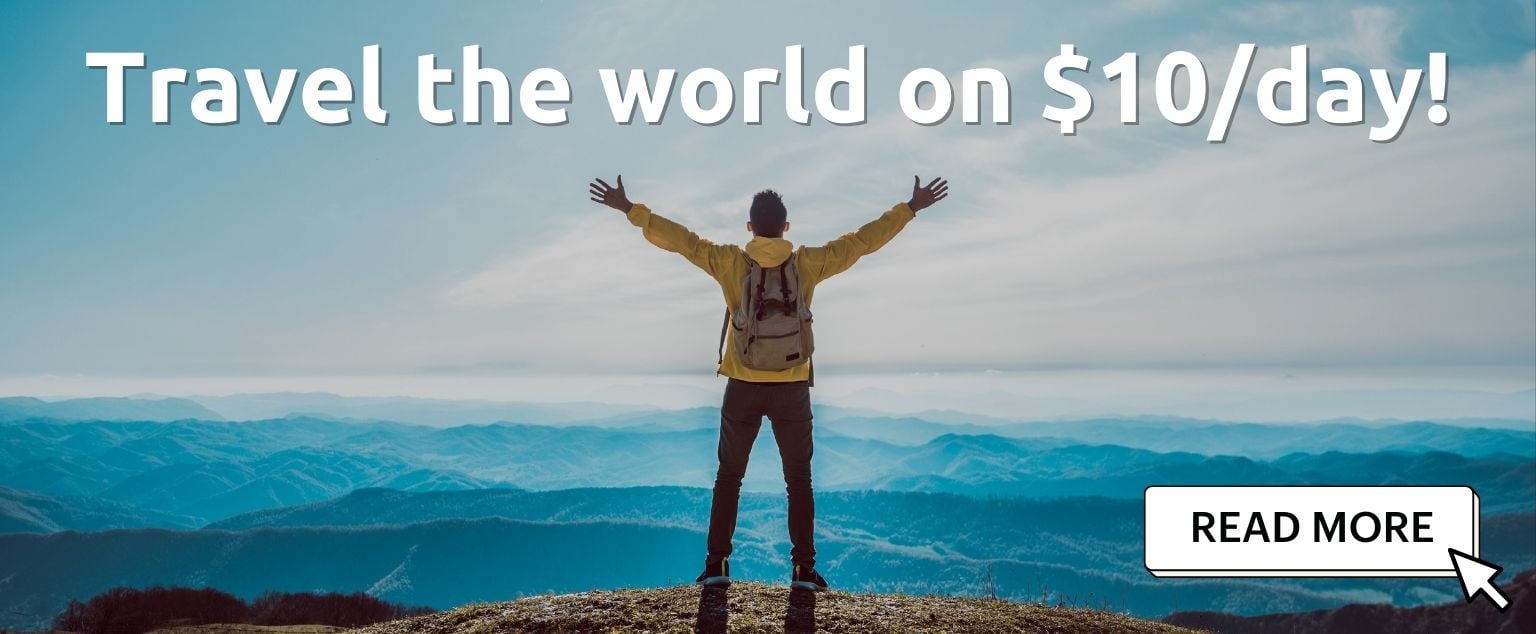 And for transparency's sake, please know that some of the links in our content are affiliate links. That means that if you book your accommodation, buy your gear, or sort your insurance through our link, we earn a small commission (at no extra cost to you). That said, we only link to the gear we trust and never recommend services we don't believe are up to scratch. Again, thank you!