Driving is a classic way to explore the US. This vast country has a lot of amazing landscapes to explore by car, making it ripe for road-trippin' adventures. It's pretty much a bucket list destination when it comes to driving.
There's so much to offer here – from hitting desert highways and winding around mountain passes, to cruising along the Pacific Coast Highway or getting your kicks on Route 66. It's the sort of place where you could just drive forever, see the scenery change, and stop off at breathtaking national parks as you go.
Driving in the US is a breeze – roads are well maintained and laws are enforced. However, you should know a few things about what those rules are, and how to go about making the most of your American road trip.
Tips for Driving in the US
Drive on the Right Side of the Road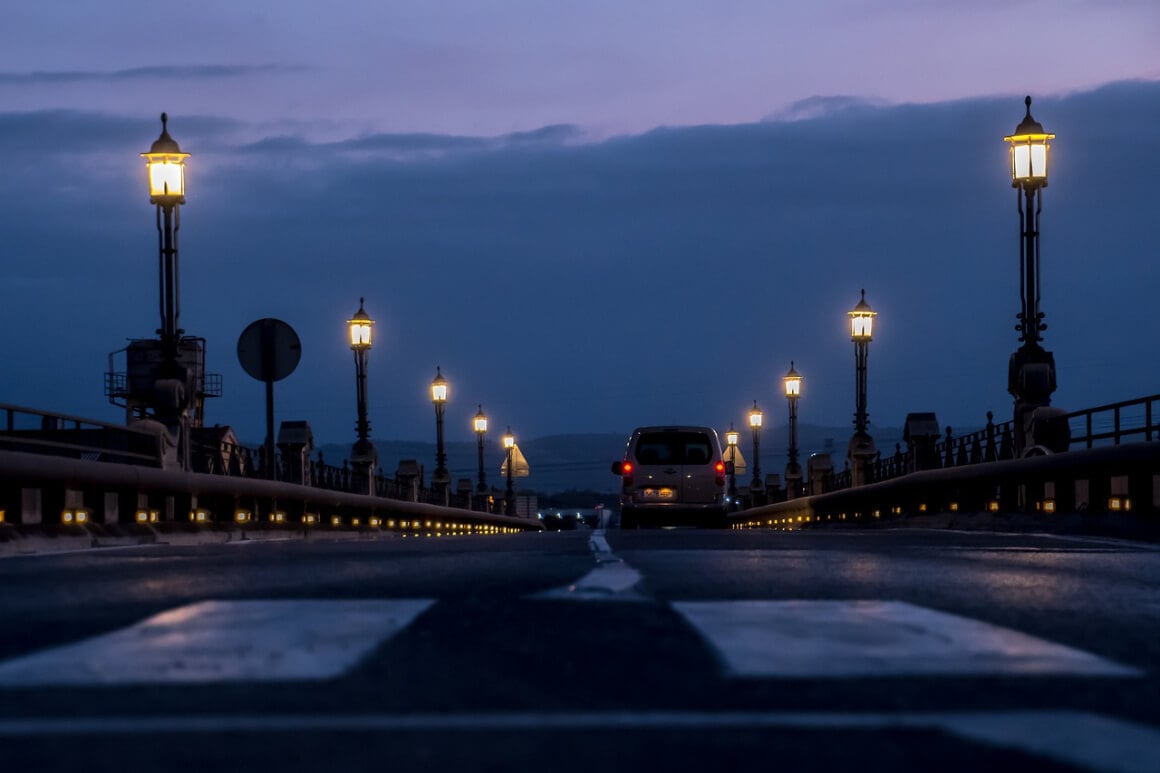 In the US, the right side of the road is literally the right side of the road. This is, without doubt, the first thing you should know about driving in the US if you're from a country that drives on the left.
Due to this, rental cars are always left-hand drive (the driver sits on the left). Both the car set-up and the new scenery that comes with being on the right-hand side of the road can take some getting used to – especially when you're pulling out of a junction.
Automatic Cars
Most people in the US drive automatic cards – only 3.9% of all sold in the US are manual or "stick shift". If you're used to driving an automatic car, you'll be totally fine.
When you've been driving manual cars all your life, getting behind the wheel of an automatic can take some getting used to. You'll be slamming your foot on the brake thinking it's the clutch, and your hand will be grappling around for the gear stick.
It can definitely take some practice, especially when you've been driving a manual for a long time. One tip for driving an automatic is to keep your clutch foot away from the action, and switch between the accelerator and brake pedals with your right. Try it out by driving around some quiet streets first!
The Speed Limit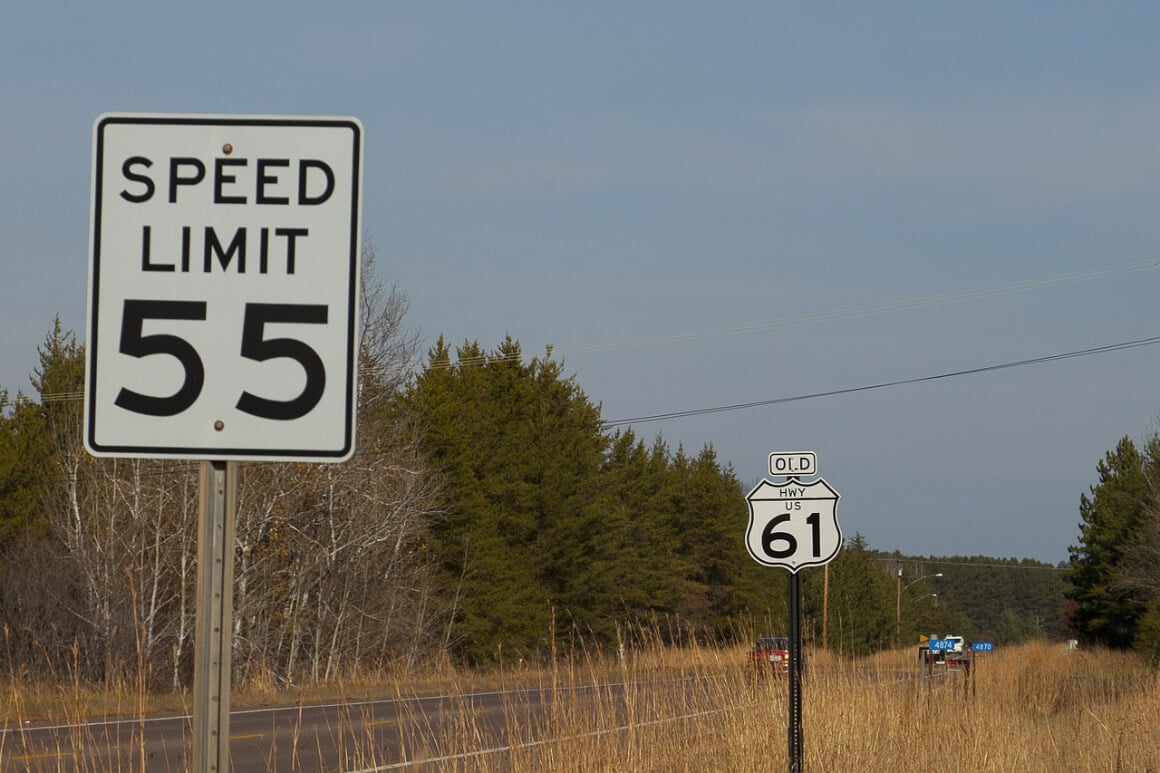 In the US, speed is measured by miles per hour (mph). Across the country, the maximum speed is 70mph – this is usually the case on highways. However, it can vary.
You should always take note of the speed limit signs on the road you are taking. For example, on the West Coast, the highest speed limit is 70 (generally speaking); but inland eastern states have speed limits of 80; over in Hawaii, the maximum is 60.
And this is just for highways! There are all sorts of different speed limits depending on the state, type of road, and municipality.
You can get caught speeding by radars at the side of the road. If you are caught, you'll get a ticket and a fine.
Rules Vary Depending on the State
Much like the speed limit, the more specific rules of the road can be very different from state to state. The drink-drive limit can change, for one thing, and in many states, it's illegal to have open alcohol in the car.
In Florida, when it's raining, cars must have their headlights on. In California, when you park, you must do so in the direction of traffic or you could get a ticket. Depending on where your road trip is heading, it's a good idea to get clued up on the state and local road rules. Ask at your hire company if you're not 100% sure about any rules.
Always Use a Seatbelt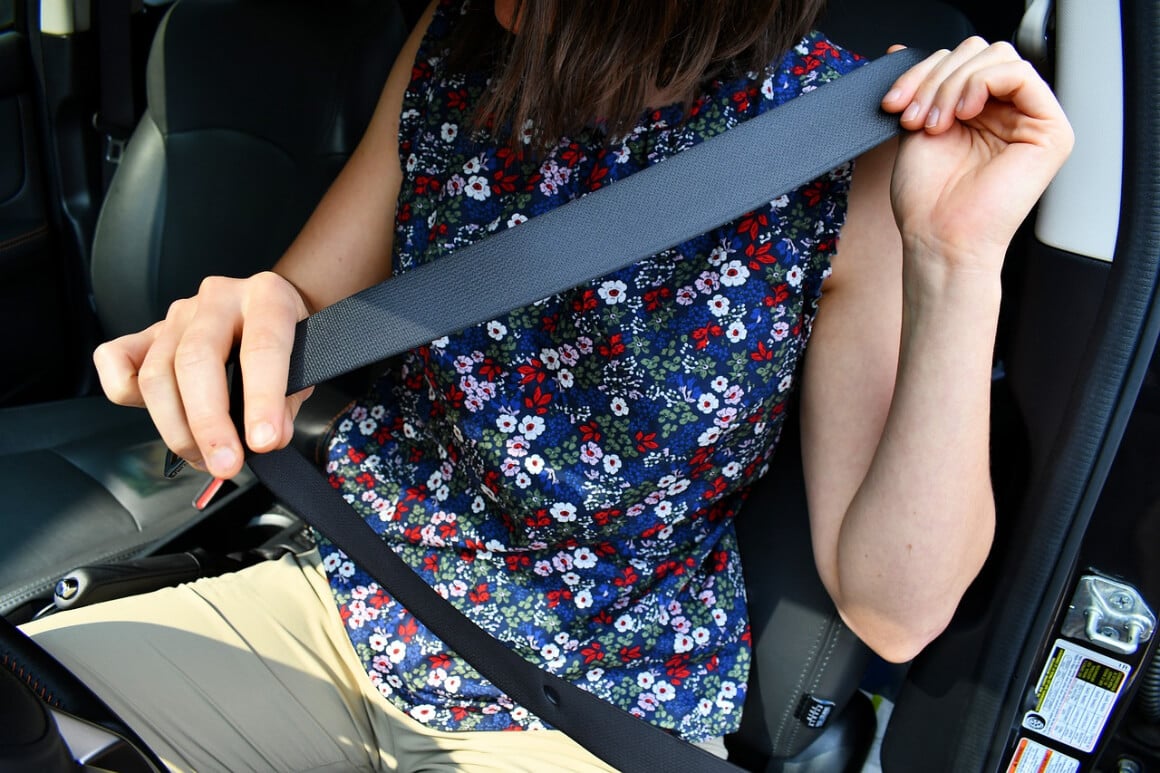 If you're not wearing a seatbelt, well, you should be! It could save your life. All vehicles in the US are fitted with seatbelts, and in almost all states, it is a primary offense to not wear it.
In some states (e.g. Arizona, Idaho), however, it is a secondary offense – meaning a police officer cannot stop you for simply not wearing a seatbelt. In New Hampshire, there is no enforcement for wearing a seatbelt (except for minors under 17).
The fine varies throughout the country – Texas, for example, dishes out fines of $200 for not wearing a seatbelt. Fine or no fine, secondary or primary offense – or no offense at all – it's always a good idea to wear a seatbelt.

Unlock Our GREATEST Travel Secrets!
Sign up for our newsletter and get the best travel tips delivered right to your inbox.
Children Should Use Safety Seats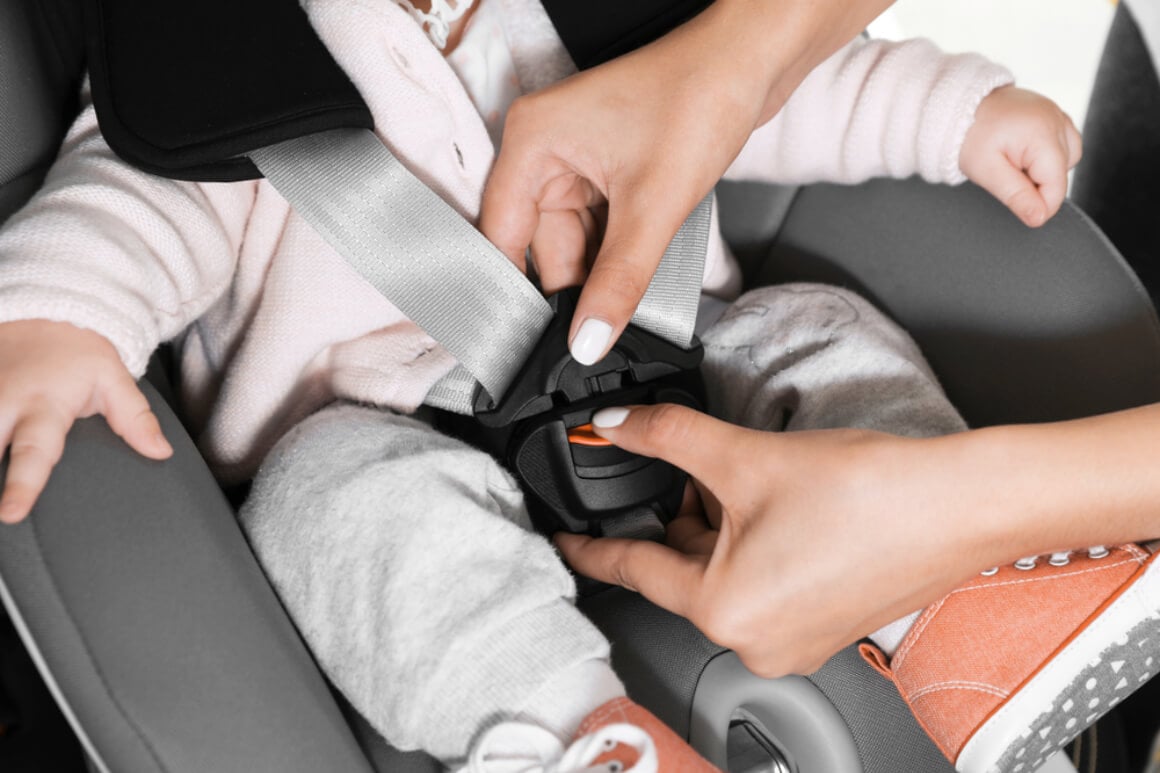 If you're traveling to the US with kids and plan on hiring a car, understanding child safety seat rules is really important. Like many of the road rules in the US, the regulations for child seat safety can vary depending on the state, but there are some basic requirements that need to be met.
Overall, children under 12 years old need to be secured with the appropriate restraint in car seats that fit their size, and they should be strapped in securely – you can never drive with a child on your lap.
Those of you considering bringing your own car seat from home should think again. European safety standards are not recognized by US safety laws. Car seats from there are, for all intents and purposes, illegal.
It's best to hire a car seat from the car hire company. If you're unsure, check with your hire company.
Know What You Need to Hire a Car in the US
An all-American road trip is definitely a fun prospect, but unfortunately, there's some paperwork you need to get through before you can hit the highway.
Those coming from abroad will need an International Driving Permit (IDP) in order to drive in the US. You'll need to secure it from your home country before you leave. This official piece of paperwork is basically just a translation of your driving license into a number of different languages.
You'll need a full valid driving license that's at least one year old, and to be at least 21 years old. Like many things, this varies across the country – in Michigan and New York, drivers as young as 18 can rent a car.
However, do watch out if you are aged between 21 (or 18) and 24 – it's possible that you'll be hit with a "young renter fee," making your rental more expensive. You may also have a limited choice of cars.
Read Reviews Before You Hire a Car
Like any service – be it a hotel, restaurant, or tour company – reading reviews before you spend your hard-earned cash on a hire car is always a good idea. Make sure you check out what previous customers have to say about the company you are considering using, and make an informed decision.
Not all reviews are going to be glowing, but if most people have positive things to say about the service, then chances are they're trustworthy and reliable.
Get Clued Up About Car Insurance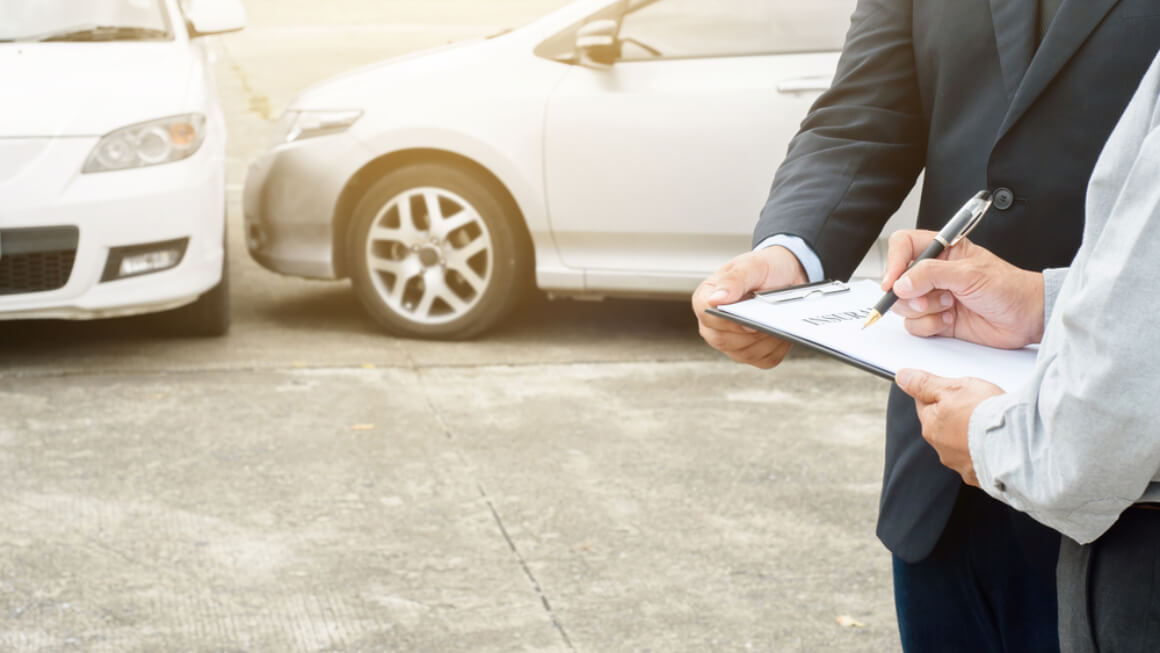 Driving in the US requires at least one thing: insurance! Make sure you consider it in your budget making.
You need to have basic insurance when renting a car in order to actually drive on the roads. Usually, car rental services are automatically covered to a certain degree within the cost of the rental – particularly collision damage waiver (CDW) and loss damage waiver (LDW).
It can be confusing to work out the details, and you may be offered – or talked into getting – additional insurance on top of the basic stuff. However, you may be covered by your credit card or your travel insurance. Make sure you check all these things before saying yes to the smooth-talking car rental employees.
Right Turn is Permitted at Red Traffic Lights
This rule of the road might be confusing for those of you from countries such as the UK, where turning on the red is a definitive no. But in the US, drivers are allowed to turn right on a red light.
This may sound like anarchy to you, but it does make sense. Once you have come to a stop at the red, drivers must look out for pedestrians and cyclists, and if the road is clear, they make a right turn. It can take some getting used to, but by the end of your road trip it will become second nature.
Is This the Best Travel Pack EVER???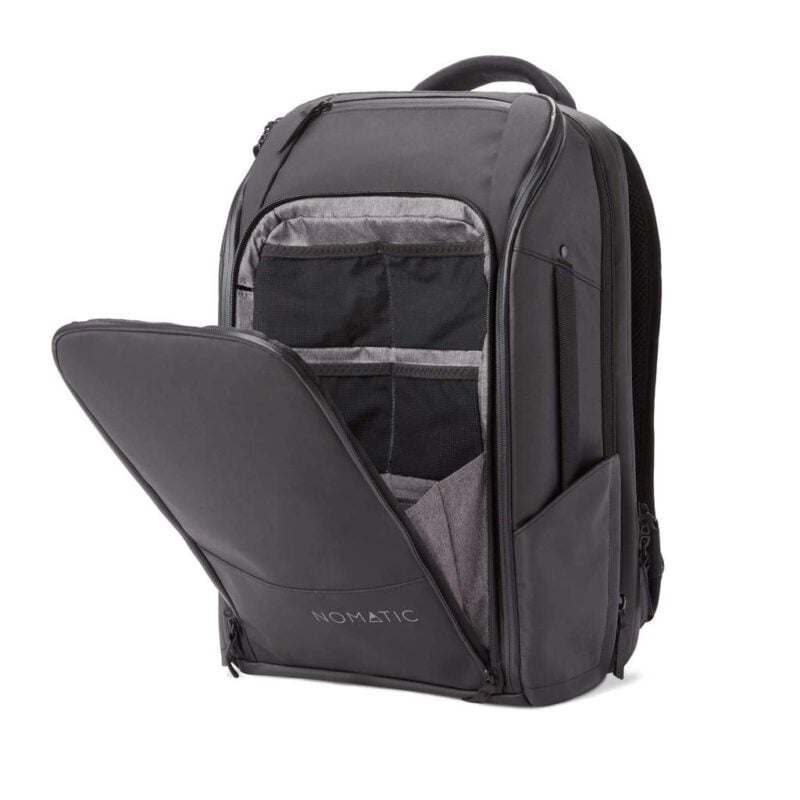 Put Your Phone Away
Using your phone while driving in the US is illegal. You can't hold or touch your mobile phone while driving. Different states have different laws when it comes to electronic devices behind the wheel – it's not illegal in Alaska, for instance, and in North Carolina you can't text, but internet access is okay (for some reason).
Overall, the takeaway here is that you shouldn't really be using your phone when driving. No texting, no zooming in on a map, no nothing. Hands-free devices are allowed, however, there are specific rules surrounding these as well.
Drinking and Driving is a No Go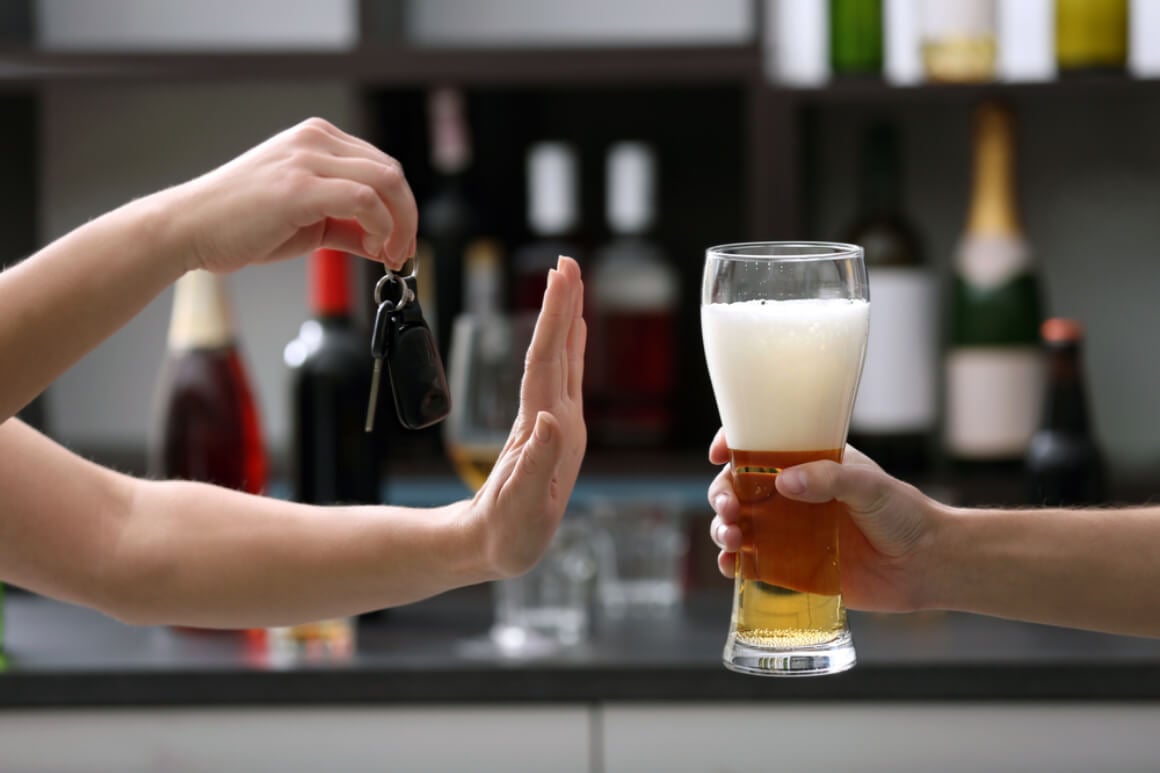 It's never a good idea to get behind the wheel after you've had a drink. Generally, it's a rule of thumb that you should not drive after any amount, even if the drink-drive laws in a particular state allow you to have one (or more) drinks.
Most states allow drivers to have 0.08mg alcohol per 100ml of blood, but it can be lower in some states, while others have a complete ban on any alcohol.
If you're caught under the influence, you will be charged large fines and have legal fees to deal with. Driving under the influence of any substances is against the law. There are large fines, you'll have your license taken away, and the offense will stay on your record.
In short, don't drink and drive!
Pay Attention to the Weather
The weather can vary from state to state. It could be wet, it could be icy, or there could be a blizzard, a hurricane, flooding, high winds, or it could simply just be super hot!
Before you head out on the road, you should be clued up on the weather conditions that you can expect for the days ahead. Make sure you plan appropriately – for example, having extra water for the radiator in hot weather, or snow tires during the winter in certain states.
You do not want to be stuck in the middle of nowhere with help hours away.
Be Aware of What to do in an Accident
If something happens while you're driving in the US, and you get into an accident, it's important to know what to do.
The first thing you should do is stop your car and pull over, if you can – do not leave the accident. The next step is to check if anyone is hurt and call the emergency services (911).
If the accident isn't serious or hasn't caused any injuries, take note of the insurance information of any other vehicles involved in the accident including the drivers' names, addresses, licenses, and phone numbers.
It's also a good idea to ask any bystanders, who may have seen the accident take place, for their contact details. This may be very important when it comes to insurance claims.
Finally, take pictures of the scene. Even if there's no damage done to either vehicle, you can be hit with a hefty insurance claim, so any evidence you have can really help.
Last but not least, don't forget to report the incident to your insurance company/hire car company.
Toll Roads
Tolls for highways and bridges are fairly common throughout the US. You might come across them while cruising around on your road trip. You'll need to know how to pay for them, of course.
Most toll roads have an electronic toll system – cars simply pass through the toll gates, and the driver will be charged instantly on their credit or debit card. Obviously, this is easier for locals than it is for travelers driving in the US.
Luckily, ]] toll gates still have cash payments as an option, but not all of them. Usually, a sign will let you know what sort of payments are accepted at the upcoming gates.
If you do pass through a toll without paying, you will get an invoice from your rental company at the end of the trip.
2000+ Sites, Unlimited Access, 1 Year of Use – All. Absolutely. FREE!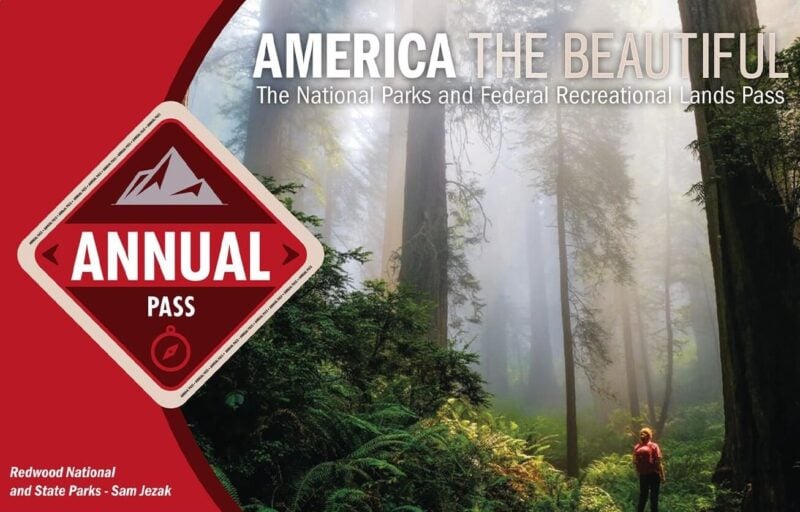 The USA is blisteringly beautiful. It's also blisteringly expensive! Visiting two national parks in day can run you $70+ in entry fees.
Orrrr… you kick those entry fees to the curb, buy an annual 'America the Beautiful Pass' for $79.99, and get unlimited access to ALL 2000+ federally managed sites in the States totally FREE!
You do the math. 😉
Buy the Pass!
Be Careful Where You Park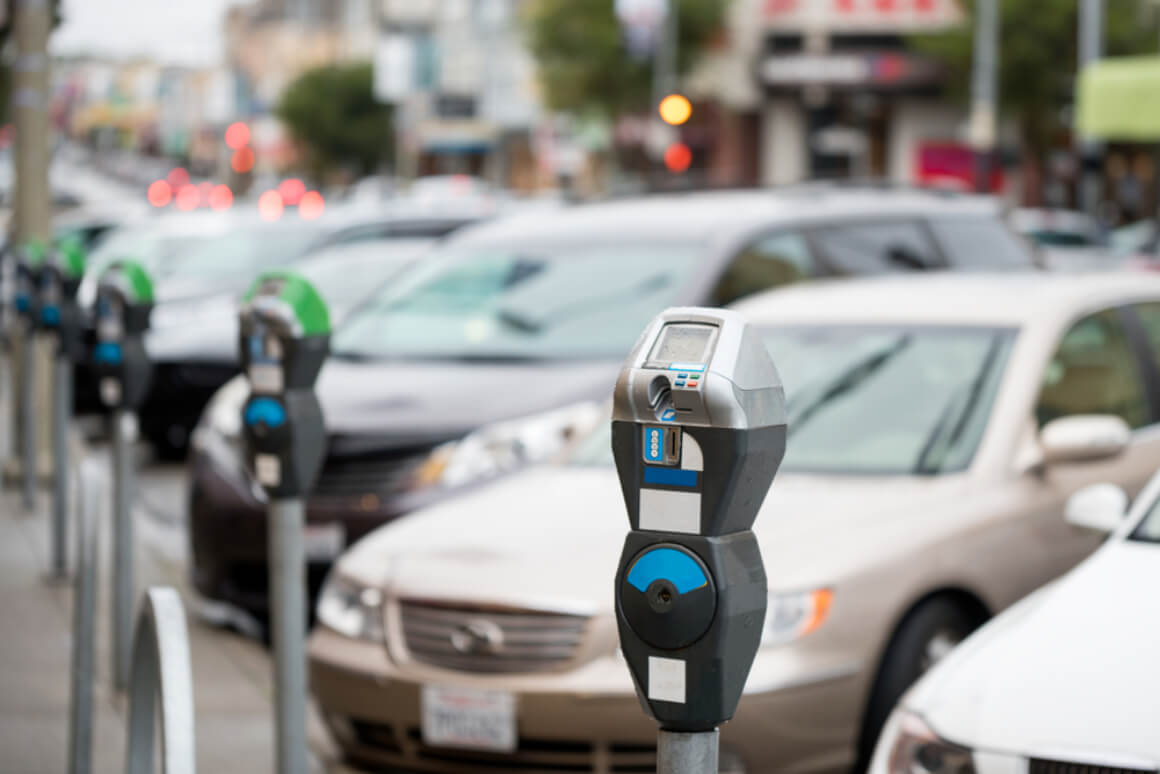 Parking in the US is not always straightforward, and can be especially confusing if you're in an urban area. Street parking is usually very restricted. Most cities will have some sort of parking enforcement instead.
Basically, you need to be careful where you park. Parking in a place where you shouldn't be will result in fines or your car being towed away. One place, in particular, is within 10 feet of a fire hydrant.
Street parking in towns and cities is metered. These parking meters take change (nickels, dimes, and quarters) and will allow you to park for a few hours. They are checked by parking attendants, so keep note of the time.
Other options include parking lots – you get a ticket when you enter and you pay when you leave.
Always Carry Your License
Make sure to keep any documents related to your eligibility to drive in the US, i.e. an International Driving Permit, insurance and registration documents as well as your valid driving license, on hand.
You need to have these in your vehicle when you're driving, just in case something happens. Having no form of identification with you can cause a lot of unnecessary problems.
Driving on the Highway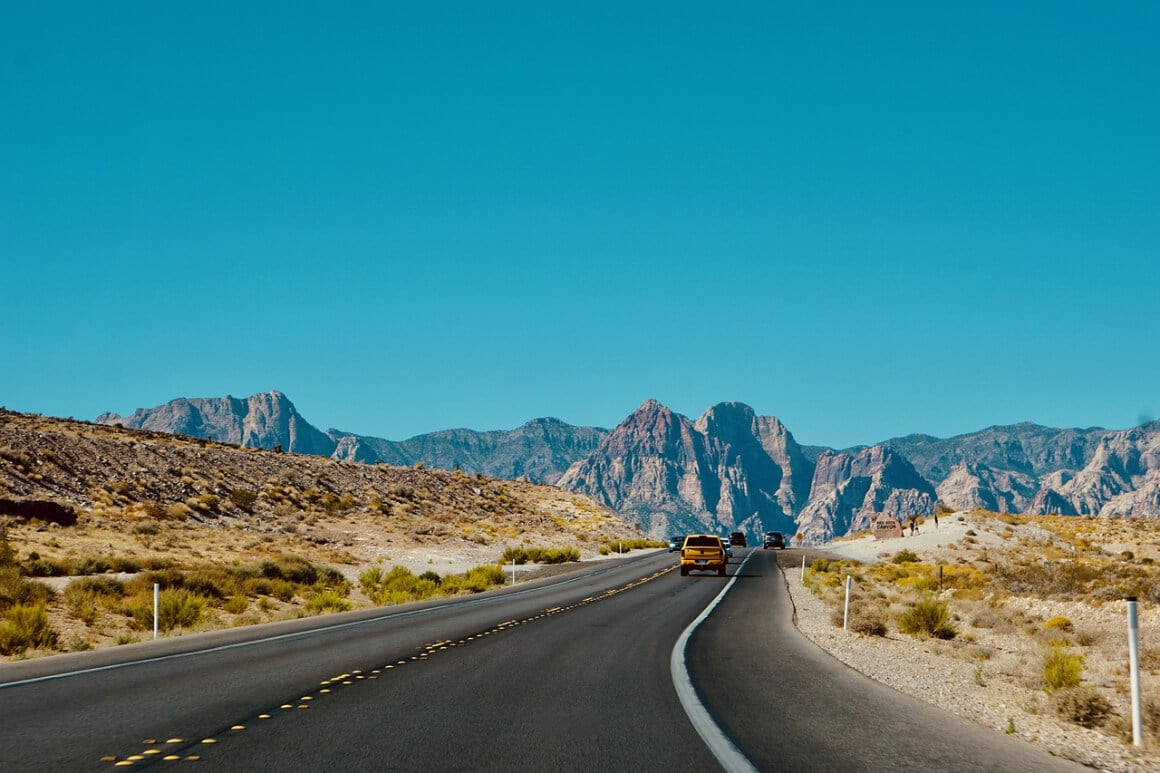 Getting your motor running and heading out on the highway is one of the best parts of driving in the US. But it pays to know the basics of driving on a highway.
You can overtake (called "passing" in the US) on the left or right, as long as it is safe – obviously. The default lane is the rightmost, but you may need to move over to the left at certain times – for example, if you see a police car pulled over on the hard shoulder.
You should also give way to emergency vehicles, but you already knew that!
Get to Grips with Getting Gas
You may call it petrol where you're from, but here in the US, it's gas. Finding a place to fill up shouldn't be too difficult unless your trip takes you into the middle of nowhere.
Usually, fuel prices in the US are lower than those in Europe. Prices can vary from state to state, however. One thing to note is the pump colors. In the US, green is diesel, black is unleaded.
Make sure you double-check (triple-check, to be safe) before you put any sort of fuel in your car.
Final Thoughts
There you have it, everything you need to know about driving in the US.
The main thing to remember is that laws can be different state-to-state. However, always wear a seatbelt, never drink and drive, and (most importantly) remember to drive on the right-hand side of the road!
No doubt you'll have an amazing, unforgettable trip as having your own wheels is truly one of the best ways to see the country!
The next step? Fine-tuning that road trip playlist to perfection.
And don't forget to take out Travel Insurance for your trip! I have been using World Nomads for some time now and made a few claims over the years. They're easy to use, professional and relatively affordable. They may also let you buy or extend a policy once you've started your trip and are already abroad which is super handy.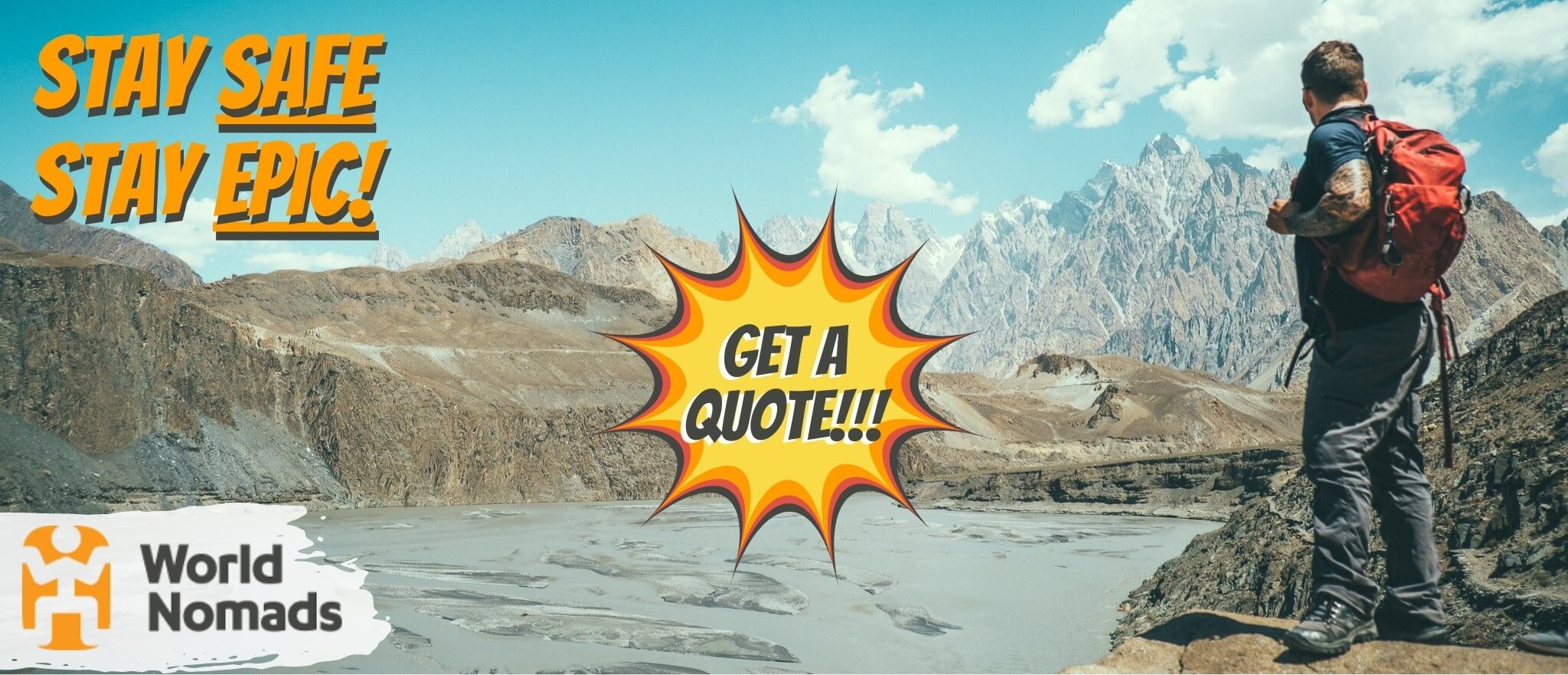 World Nomads' mission is to support and encourage travellers to explore their boundaries. They offer simple & flexible travel insurance, and safety advice to help you travel confidently.
They've been doing it since 2002 – protecting, connecting, and inspiring independent travellers just like you.
Get a quote below or read our in-depth review!
World Nomads provides travel insurance for travelers in over 100 countries. As an affiliate, we receive a fee when you get a quote from World Nomads using this link. We do not represent World Nomads. This is information only and not a recommendation to buy travel insurance.
---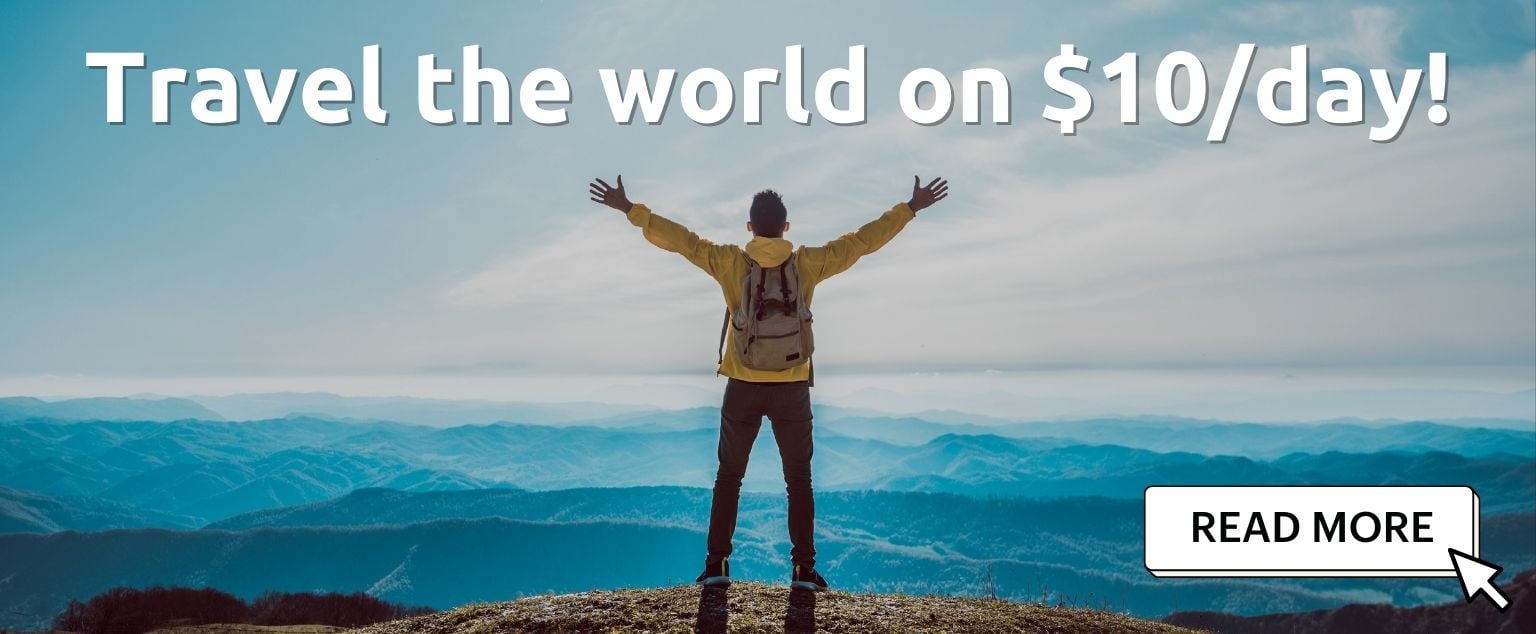 And for transparency's sake, please know that some of the links in our content are affiliate links. That means that if you book your accommodation, buy your gear, or sort your insurance through our link, we earn a small commission (at no extra cost to you). That said, we only link to the gear we trust and never recommend services we don't believe are up to scratch. Again, thank you!