Aloha! Welcome to Hawaii's capital, Honolulu, on the island of Oahu. The city is known for being the beating heart of Hawaii's history and culture and gateway between the islands and the USA. It's chocked full of insanely gorgeous beaches, surrounding mountains, and amazing food.
From the white sand beaches and crystal blue waters of Waikiki Beach to the dense rainforests on the outskirts, you could not possibly run out of things to do in Honolulu.
As the capital, it's the ideal place to base yourself if you only have a short time in Hawaii. And even if you're sticking around for an epic Hawaiian adventure, this former kingdom has so much more to offer and is packed full Honoululu attractions.
But if you're not sure what attractions you want to put on your itinerary. Don't worry, because I'm here to tell you the best ones!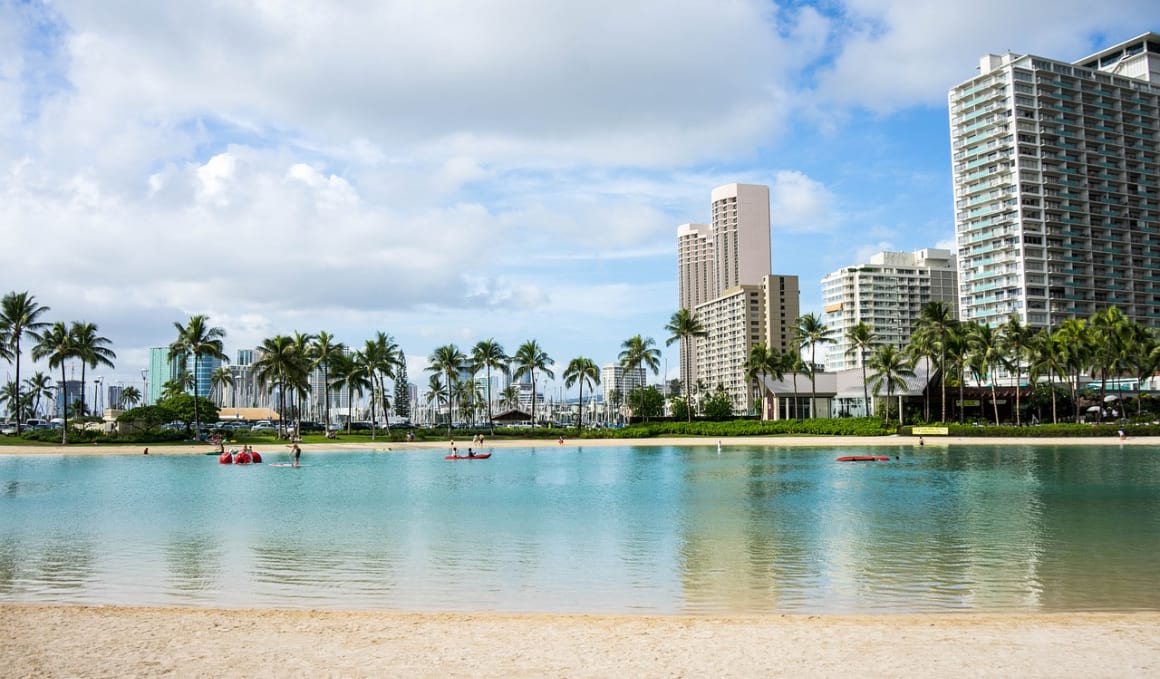 Unlock Our GREATEST Travel Secrets!
Sign up for our newsletter and get the best travel tips delivered right to your inbox.
The Top Things to Do in Honolulu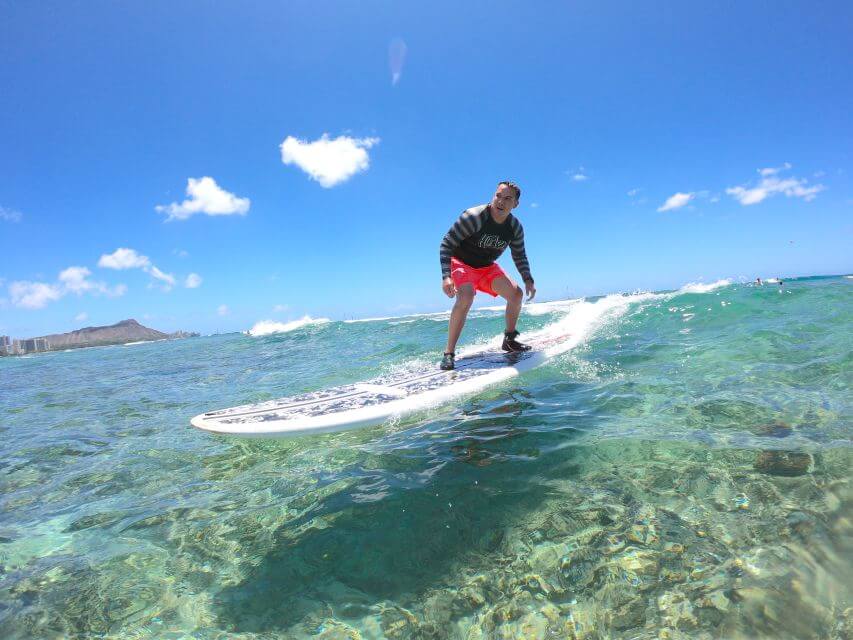 When it comes to beaches you would be hard-pressed to find one more iconic than Waikiki, one of the best beaches in Hawaii. It's the crown jewel of Honolulu's attractions, and offers so much more than a strip of sand by the ocean.
Lined with incredible shopping and beach bars, as well as a lovely park for a picnic, you'll find there's a ton of things to do at Waikiki Beach beside working on your tan.
One of the main reasons why people flock to Waikiki Beach is to go surfing. If you've never surfed before, this is the perfect place to learn!
With gentle rolling waves and experienced instructors, you are in capable hands. Waikiki Beach is an experience not to be missed when looking for things to do in Honolulu.
Entrance: Free to enter (see, Hawaii isn't ALWAYS super expensive) the beach but the group surf lesson recommended starts from $115 per person
Hours: 24 Hours
Address: 2335 Kalakaua Ave, Honolulu, HI 96815, United States
2. Take in the Surroundings at Diamond Head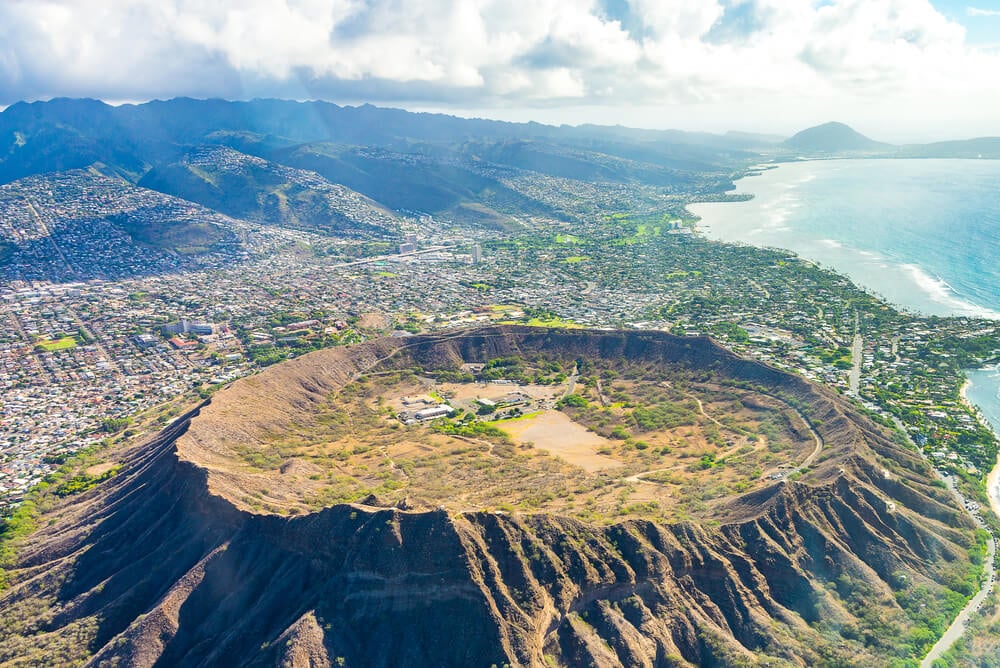 Hawaii is not just palm trees and beaches, it's also a volcanic region with a very unique landscape. One such place to admire this landscape from, is Diamond Head.
Take in the size and brilliance of Diamond Head, a crater of the dormant Ko?olau volcano. As you stand on the edge, you'll be amazed by what you see. Enjoy views of the water, sky, or trees? Don't worry this place has got it all!
It's a little bit of a trek to the top and you might get a little sweat on your shirt but when you're licking a shaved ice, looking down at one of the most beautiful views in Hawaii, it will all be worth it.
This behemoth hasn't erupted in over 150,000 years and most geologists believe it will never erupt again, so don't worry, you're in safe hands.
https://www.getyourguide.com/honolulu-l261/diamond-head-hiking-and-oahu-island-north-shore-experience-t401721/
Entrance: $1 for Walking Entry $5 for Vehicles
Hours: 6AM-4:30PM
Address: Diamond Head Rd Honolulu, HI 96815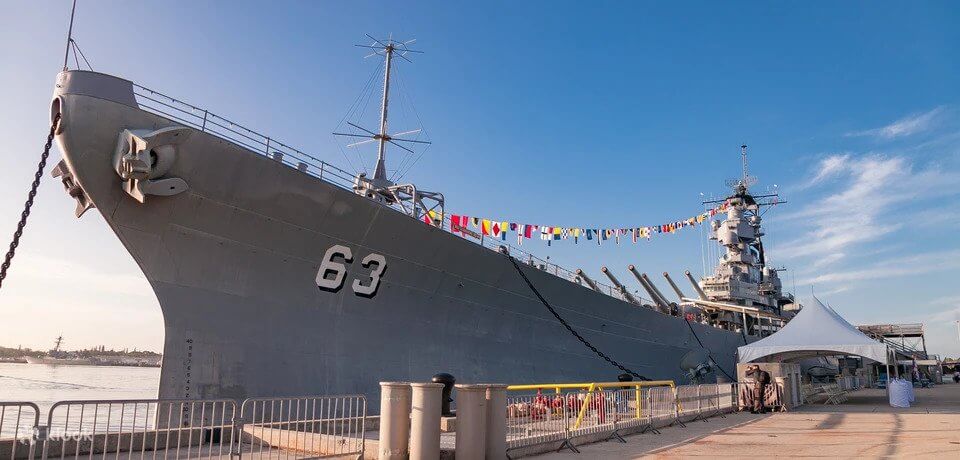 This might be the most important thing to do in Honolulu and is something that every visitor to Hawaii should experience. During the Second World War, close to 2500 souls were lost at Pearl Harbor.
It's a site of undisputable historic importance and was the catalyst of the US entering WWII and changing the political landscape of our world forever.
You can get tickets at the gate but as they are first-come first-serve it's recommended to get tickets online beforehand to ensure entry, and also not have to wake up at 7AM! While there are several exhibitions and sections, the most impressive is the memorial on the USS Arizona.
Entrance: Free
Hours: 7AM-5:00PM
Address: 1 Arizona Memorial Place Honolulu , HI 96818
4. Eat All the Poke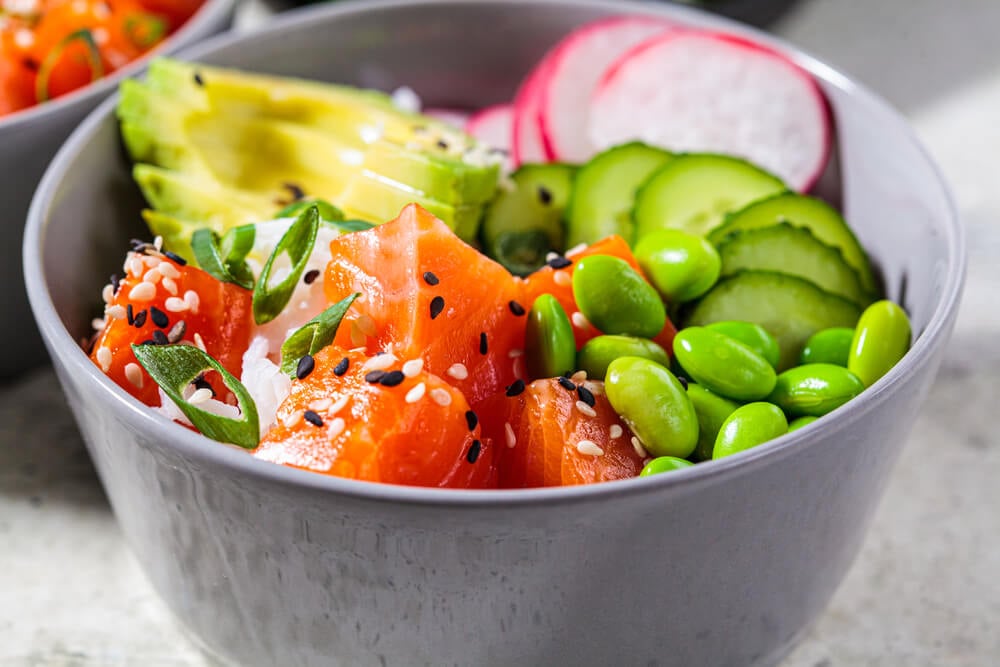 There is a lot of delicious food on the islands; Lomi Lomi, Kalua Pork, Manapua, and Huli Huli chicken to name a few. However, there is nothing fresher or more quintessentially Hawaiian than filling up on a poke bowl of fatty fish over rice.
Poke is a traditional Hawaiin dish with Japanese influence; it features fresh vegetables and rice, uncooked fish and dressing. It's healthy and delicious!
A good insider's tip is to have Poke for an early lunch when the fish is at peak freshness. Since the ingredients are also chilled and raw, it is the perfect thing to eat in Honolulu on a hot summer's day.
Top it all off with a combination of onions, edamame, avocado, seaweed, kimchi, and about 100 more options, and enjoy. One of the top-rated places to try Poke is the Off The Hook Poke Market.
Entrance: Free
Hours: 11AM-6PM
Address: 2908 E Manoa Rd, Honolulu, HI 96822, United States
5. Watch the Shimmering Manoa Falls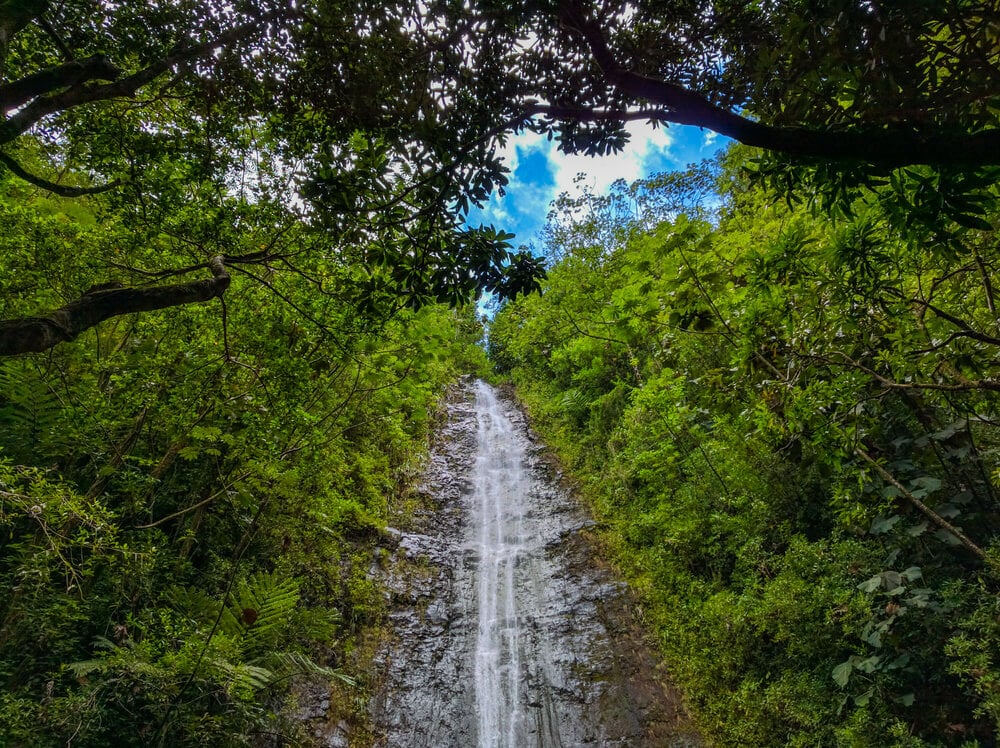 They wouldn't film scenes from the Hunger Games and Jurassic Park just anywhere right? These 150ft falls that cascade into a reflective rock pool are so pretty they should be in about 50 more films.
It's not too bad to walk to with only a two-mile hike, but when you are down there with trees so lush that only let in a few slivers of sunlight, you will feel like you are in another world.
It is also said to be the stomping grounds of ancient Hawaiian warrior ghosts so if you hear some rustling in the trees it might just be them!
The falls and surrounding are so amazing, it leaves no doubt that this is one of the best things to do in Honolulu, but going after a rain guarantees even better water flow.
https://www.getyourguide.com/honolulu-l261/manoa-falls-trail-hiking-shuttle-t419430/
Entrance: Free but $7 for parking
Hours: 8AM-7:00PM
Address: End of Manoa Road, Honolulu, Oahu, HI 96822, USA
Yes, this might be seen by some as a tourist trap, but a luau is a great experience. While the traditional type of luaus you can attend are not practiced by native Hawaiians much anymore, you can go into the experience as a way to learn about the history of the island.
Traditional foods such as Poi, Kalua Pig, Lau Lau, Haupia and many more will be shared and it is a great way to try all these at the same time. Pro tip, look up the menu before you go, if you see food you recognize from back home, run!
After that, you will be treated to a Polynesian show that keeps traditions such as fire knife and hula dancing alive. Depending on the place they might even teach you a step or two. I know this is a little bit more expensive than a lot of the things to do in Honolulu but if your budget can squeeze it in, it's worth it.
If you ever find yourself in Hawaii around September, you also won't want to miss out on several weeks of the island's ultimate cultural festival! If the tour is a bit too expensive for you, this festival is perfect because it's free to attend!
Entrance: Starting from $107 for the tour recommended
Hours: Starting from 5PM
Address: 2330 Kal?kaua Ave, Honolulu, HI 96815, United States
Small Pack Problems? 😉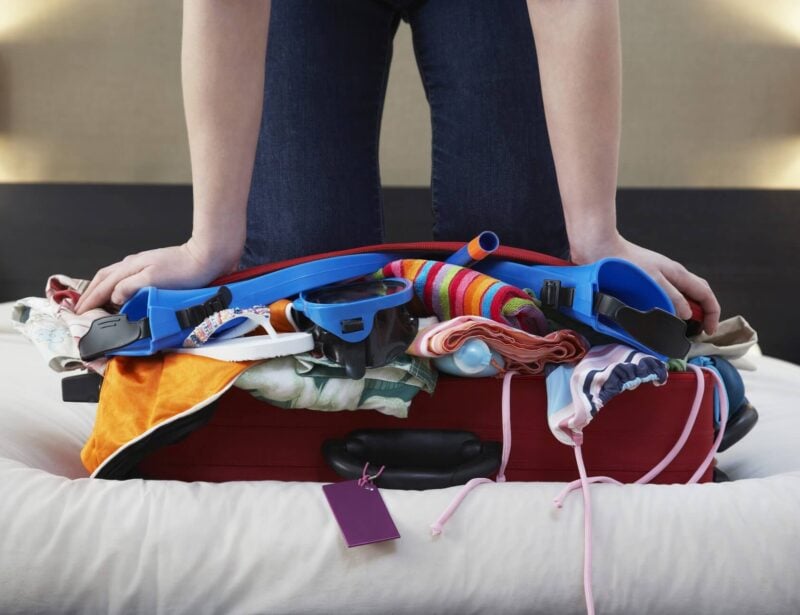 My missus travels with all her clothes in ziplock bags: don't be like my missus. UP YOUR PACKING GAME!
Packing cubes for the globetrotters and compression sacks for the real adventurers – these babies are a traveller's best kept secret. They organise yo' packing and minimise its volume too so you can pack MORE.
Or, y'know… you can stick to ziplock bags.
View Our Fave Cubes
Or Check Out the Sacks!
7. Run Around the Polynesian Cultural Center
While we are on the subject of culture, the Polynesian Cultural Center combines learning and fun at the same time. While not exclusively Hawaiian, the cultural traditions of other islands such as Tonga, Fiji and Samoa are on full display.
The center is divided into six areas that represent the six island nations of the region. Throw spears in Tonga and learn to sway your hips in Tahiti. Play with poi balls in Aotearoa and watch a Samoan warrior climb a massive coconut tree with his bare feet. For American Football lovers they even have the Polynesian football hall of fame!
With a lively atmosphere and fun activities, this place is especially great for families and is probably the best thing to do in Honolulu with kids.
Entrance: Adults: 69.95 Kids: 55.96
Hours: 12:30PM-6:00PM
Address:5-370 Kamehameha Hwy, Laie, HI 96762, United States
8. Marvel at Iolani Palace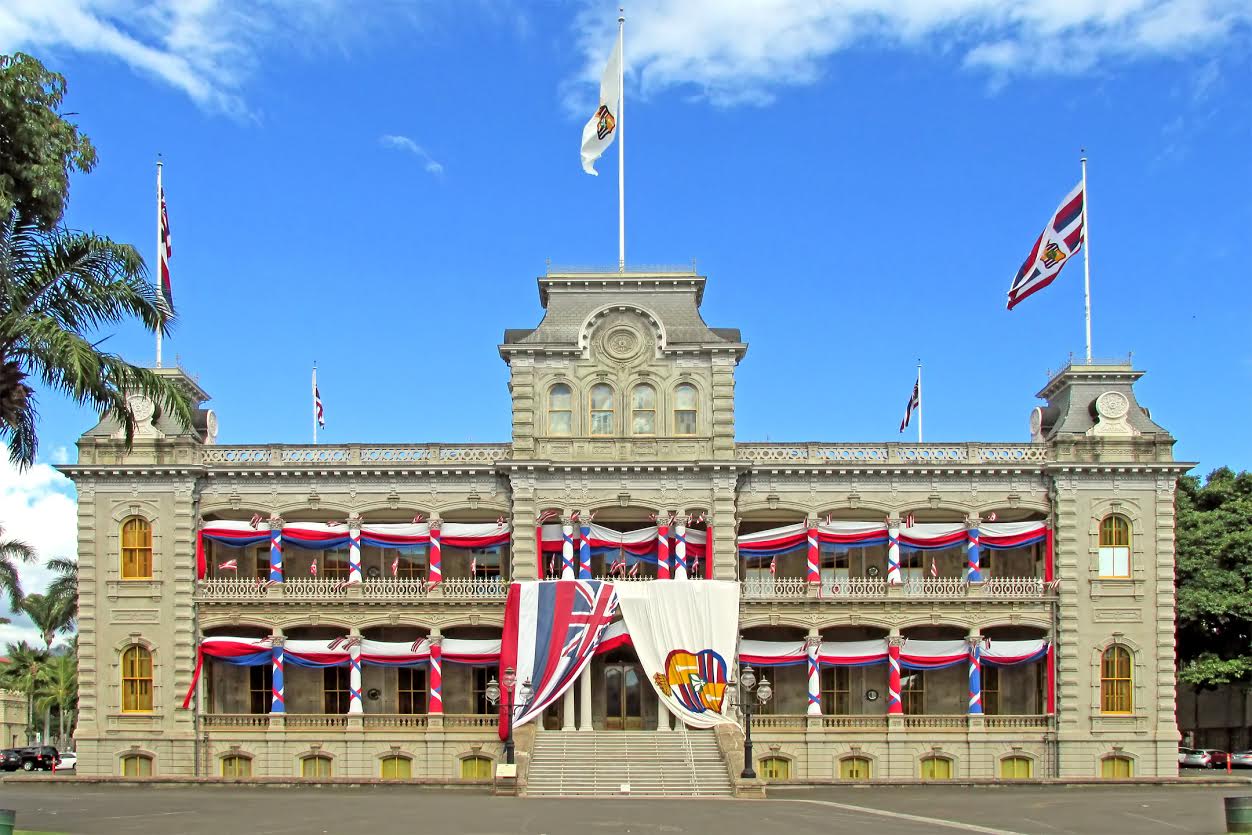 There aren't many palaces located within America's 50 states, in fact, this is the only one! That makes it a top place to visit in Hawaii.
Iolani Palace was constructed in 1882 by the last king of Hawaii, King Kalakaua before he was ousted in a coup. Built-in an Italian Renaissance style, the building even had electricity before the White House. The building is now a museum dedicated to the monarchy and the ensuing years after.
The Kingdom of Hawaii was established in 1795 by Kamehameha the Great when he united the five islands into one country, and this museum does a great job documenting everything that happened in between.
This is the pinnacle of attractions in Honolulu and is particularly important as most other residences of the royal family have either been destroyed or are in disrepair.
https://www.getyourguide.com/s/?lc=l4518&searchSource=4
Entrance: $25
Hours: 9:00 AM-4:00PM (Closed on Sundays and Mondays)
Address: 364 S King St, Honolulu, HI 96813, United States
9. Explore in Sharks Cove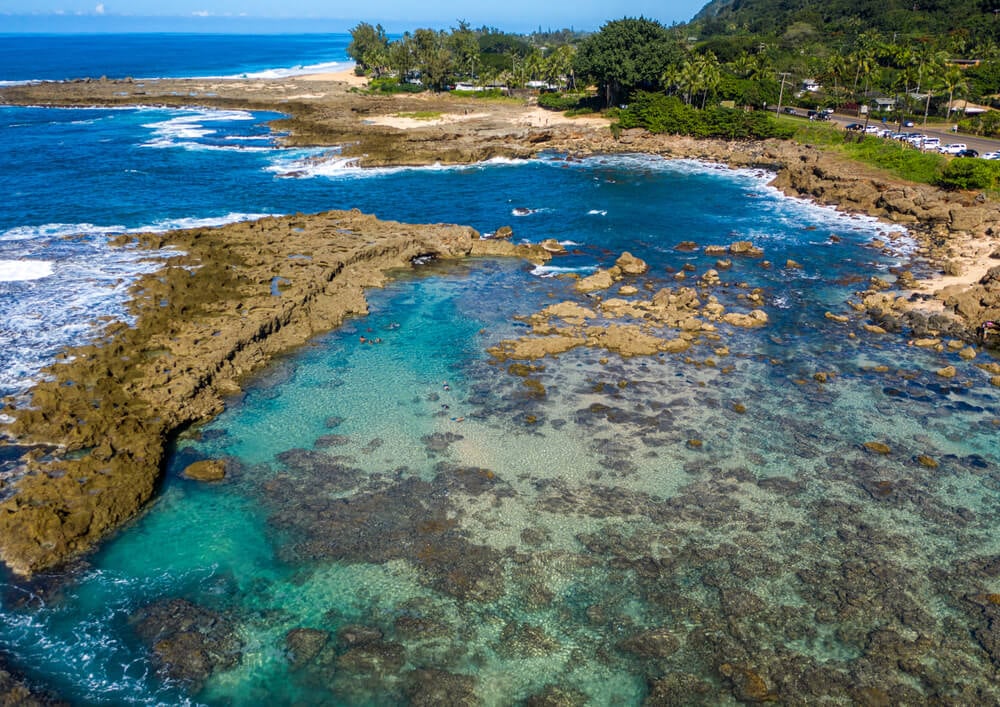 While there are a ton of things to do in Honolulu on land, a lot of people come for what's in the water. With over 1200 feet of coral reefs in Hawaii itself, you are spoiled for choice with locations, but one of the best places to go is sharks cove.
Just about a 45-minute drive from downtown Honolulu. Whether you are an amateur snorkeler or an experienced diver, there is something for everyone here. Schools of colorful fish and plenty of caves and cliffs to explore, this is an aquatic junkies paradise.
Don't let the name put you off though, you don't have to worry about our sharp toothed friends, the name comes from the shape of the cove not what in it. So don't panic, you've got some exploring to do!
Entrance: Free
Hours: NA
Address: 59-711 Kamehameha Hwy, Haleiwa, HI
10. Find Your Perfect Surf
Whether you are looking to surf for the first time, hone your skills, or are a seasoned pro, the island of Oahu that Honolulu is on is a mecca for the scene.
While I don't need to tell the professionals about the Banzai Pipeline and Sunset Beach, beginners like myself and novices should venture there to watch the incredible level of surfing.
But I would highly suggest staying out of these huge swells if you're a beginner. If you would like to test yourself first, I would try out the waves at the Ala Moana Bowls and Kewalos.
For beginner surfers, you can start at Queens Beach in the Waikiki area, with calm waves and beautiful scenery there is no better place to learn. Spend the morning here then head to some of the bigger wave beaches in the afternoon to watch the pros and see where you could be in a few years when visiting Honolulu again.
Is This the Best Daypack EVER???
11. Spend Time at the Honolulu Museum of Art
I always recommend that people visit a local art museum when they visit a place, and I don't even know my art that well. However the art museum can tell you so much about a place. Through a countries art you can learn what they valued in the past, what speaks to them about their present and their aspirations for the future.
The Honolulu Museum of Art has over 50,000 pieces of artwork, everything from paintings to dolls to sculptures and knitted items. They also host many exhibitions so be on the lookout for those to see if any tickle your fancy.
Entrance: $20
Hours: 10:00 AM to 9:00 PM (Closed on Mondays)
Address: 900 S Beretania St, Honolulu, HI 96814, United States
12. Stroll Through China Town
Hawaii is the most diverse state in the United States and at the heart of this diversity is Chinatown. Asians make up 37.2% of the population according to the 2020 Census and that number is still growing. Filipinos, Japanese and Chinese especially have been in Hawaii since the 18th Century and have become interwoven into the tapestry of Hawaiian culture.
Shop and eat your way through the stores and restaurants and see part of what makes Hawaii so unique. Chinatown is also part of the arts district of Honolulu so there is always lots going on and lots to see. Another cool feature is the old architecture that has been thankfully preserved for all of us to see.
This is one of the coolest things to do in Honolulu and one thing you will not regret.
Entrance: Free
Hours: 6AM-6PM
Address: 1199 Dillingham Blvd, Honolulu, HI
13. Cool Off With Some Shaved Ice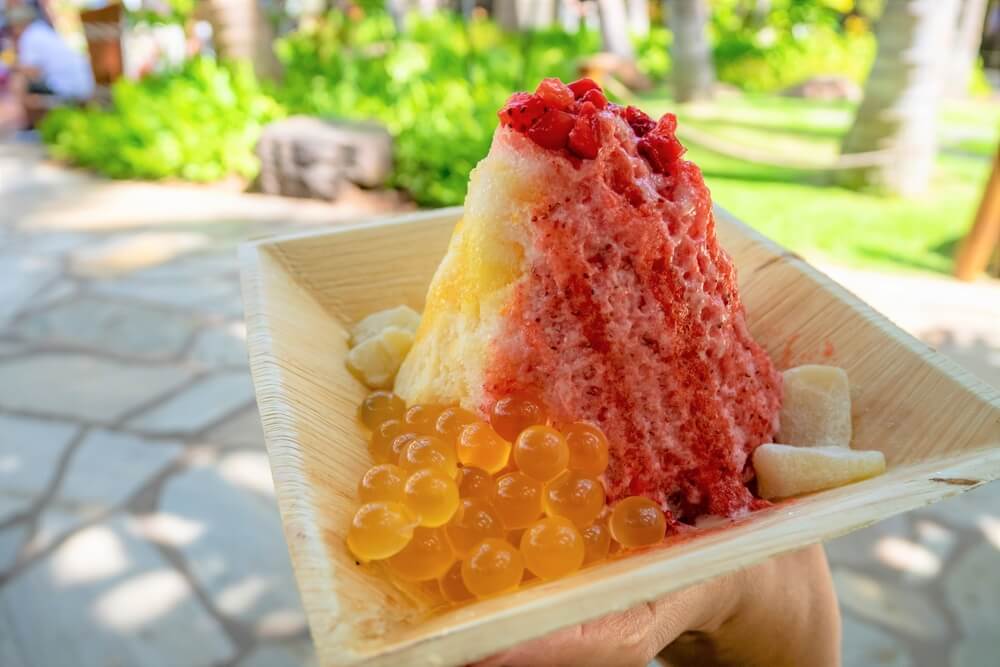 Let's be honest, Honolulu is an amazing place to visit but it can also be pretty hot some times. With summer temperatures consistently over 30 degrees Celsius and flirting with close to 70% humidity, sometimes you just need a break.
If this is one of those times then cool off with a shaved ice. Ice cold and with less calories than an ice cream, this Hawaiian staple is a snack for the traveler with sweat on their brow.
It starts with a big block of ice that is thinly shaved, allowing the ensuing syrup to be absorbed completely for maximum flavor. The flavors are mostly local so you can get the amazing fruits of the island.
One of the top-rated places to try shaved ice in Honolulu is from the Waiola Shaved Ice stand on Waiola Street. This is the best thing you can do in Honolulu on a hot day, of which there are many!
Entrance: Free
Hours: 10AM – 6:20PM
Address: 2135 Waiola St, Honolulu, HI 96826, United States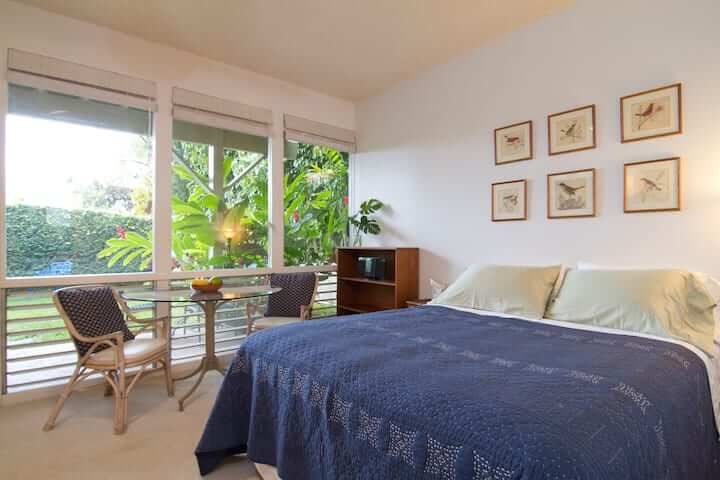 Honolulu is a great place with lots to do, but during the high season, it can be crowded. After all, it is on most people's bucket lists for a reason. Beaches jammed packed with families, long lines for the best food spots and high prices can make you almost need a vacation from your vacation. Enter Manoa.
Located only about 15 minutes away from Waikiki and downtown attractions in Honolulu, this mostly residential locality is close enough to be convenient but also far away from the hustle and bustle that comes from visiting Hawaii. Factor in a cheaper cost and stunning lush scenery and it's a no-brainer.
Travel with peace of mind. Travel WITH a security belt.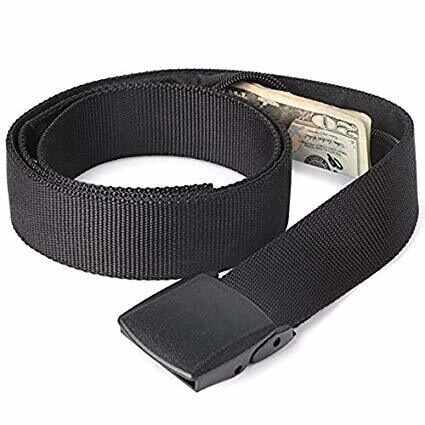 Get your cash stashed with this awesome Pacsafe money belt. It will keep your valuables safe no matter where you go.
It looks exactly like a normal belt except for a SECRET interior pocket perfectly designed to hide a wad of cash or a passport copy. Never get caught with your pants down again! (Unless you want to.)
Hide Yo' Money!
15. Hike the Makapuu Lighthouse Trail
Attention hikers, while this will probably not be the most difficult trail that you have tackled, it will probably be one of the most spectacular.
I mean what other hiking trail offers you the chance to see whales? Yes, whales! (From November-May). Even if you don't get to see the whales, you can see amazing ocean views along with countless native birds.
At only 4KM it is easy enough for virtually anyone in reasonable physical health to complete but please note that there are steps so it will be difficult pushing wheelchairs or strollers. This is one of the top free things to do in Honolulu and trust me, you would gladly pay top dollar for these views.
https://www.getyourguide.com/waikiki-l141476/from-honolulu-makapuu-lighthouse-or-koko-head-sunrise-hike-t419175/
Entrance: Free
Hours: 7:00 AM to 6:45 PM
Address: Makapu?u Point Lighthouse Trail, Waimanalo, HI 96795, United States
16. Get Your Tiki on at the La Mariana Sailing Club
Tiki was a huge deal in the 1930s-50s and the last 20 years have started to make somewhat of a resurgence. One of the oldest Tiki bars left in existence and one of only a handful from the original scene, having a drink here is one of the coolest things to do in Honolulu.
There are a couple of older ones in the continental United States, but even those are trying to recreate the Polynesian vibe of the islands that this watering hole naturally has. Sip on a Mai Tai or a Zombie in paradise and let the good times roll!
They also have live music and are located pretty close to the airport so if you are looking for one last drink before you jet off or you need a drink when you get off the plane, La Mariana Sailing club has got you covered.
Entrance: Free
Hours: 11:00 AM to 8:00 PM
Address: 50 Sand Island Access Rd, Honolulu, HI 96819, United States
17. Be Fascinated at Bishop Museum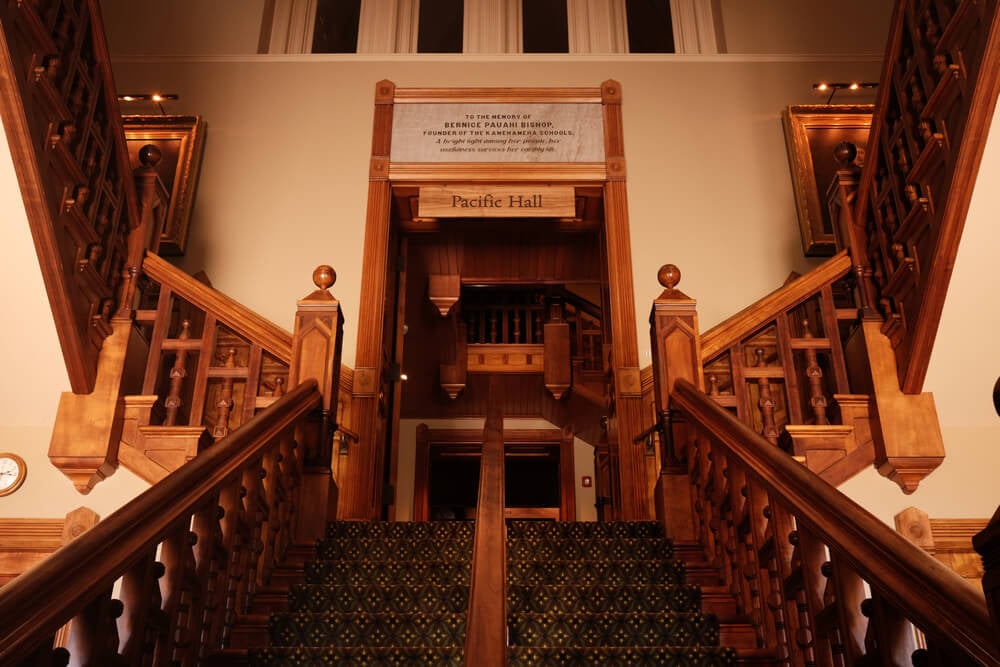 First established in the late 19th century, Bishop Museum is the largest in Hawaii and has the most extensive collection of Polynesian and Hawaiian artifacts in the world. It was started by the last direct descendant of the Kamehameha dynasty in an attempt to keep their legacy and history alive.
Not only displaying artifacts, it also has over 24 million natural history specimens, (native plants, insects, etc.) and is the third-largest bug collection in the United States. Along with a planetarium, library, and science center, it is one of the best Honolulu attractions.
Entrance: $26.95 Weekdays $28.95
Hours: 9:00 AM to 5:00 PM
Address: 1525 Bernice St, Honolulu, HI 96817, United States
18. Do a Wreck Dive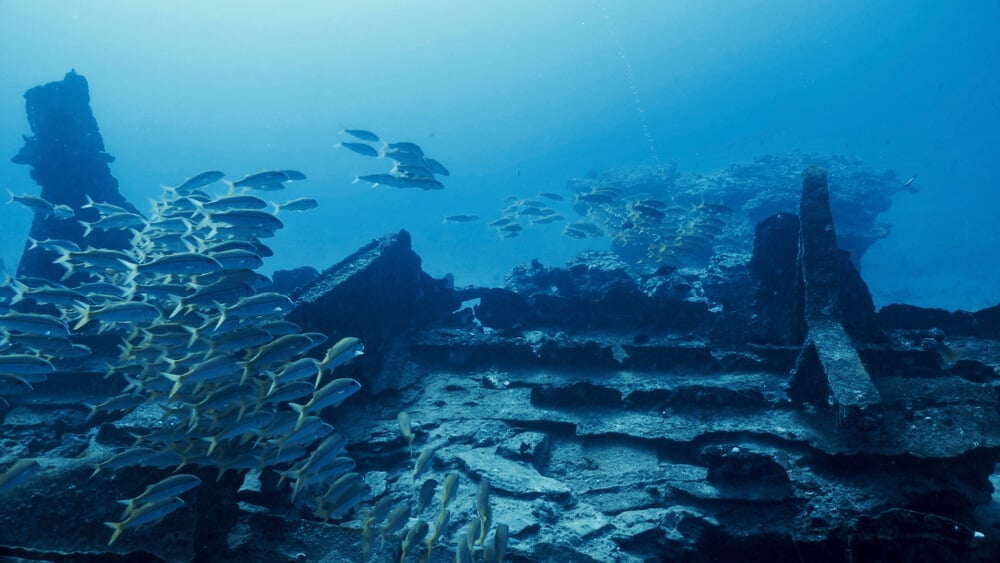 With Hawaii such an important port based on its location in the Pacific, there is a lot of sea traffic, which means there are a lot of wrecks to explore.
You can find everything from sunken World War II planes, abandoned fishing boats, and minesweepers. There is an eeriness and beauty that just cannot be described when exploring a wreck compared to a regular reef.
Another cool feature is that wrecks eventually become part of the ecosystem around them with numerous forms of underwater life making them a home. Especially big wrecks have even more diversity than most reefs.
19. Travel Back in Time at the Kaniakapupu Ruins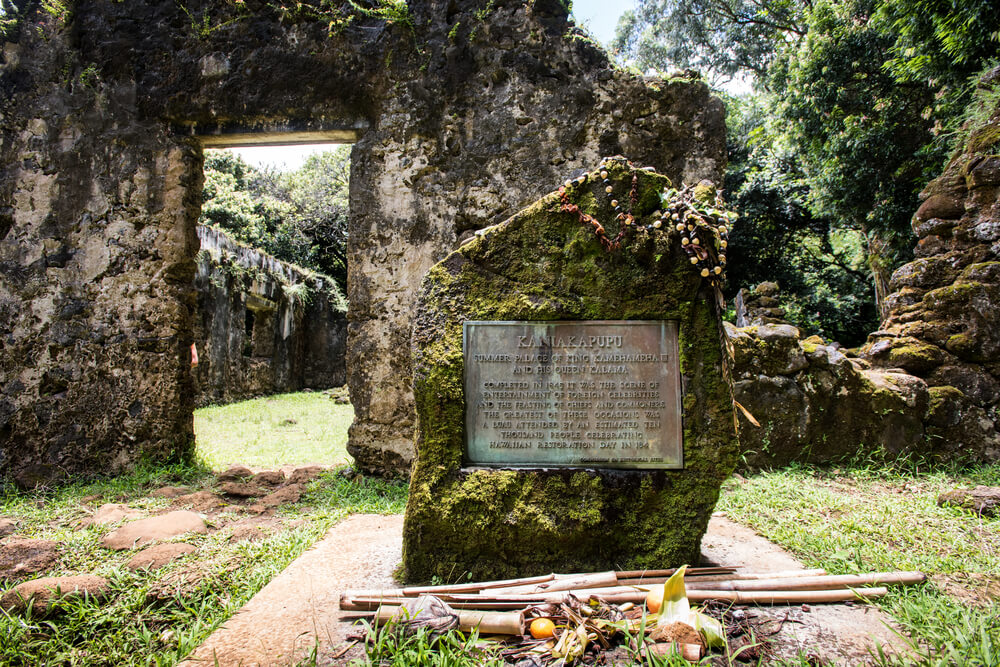 Unlike other bucket list tourist destinations such as Rome or Athens, there are not a ton of ancient ruins to speak of. Due to lack of space, access to building materials, colonization, and just overall practicality, it's just not a place you're going to trip over something ancient every few minutes. But that doesn't mean they aren't there at all.
The Kaniakapupu Ruins are the remnants of the summer house of King Kamehameha III where he would go to escape and confer with his trusted advisors.
It's not that much of a hike but it is hidden with no signs and long lines to enter which makes it one of the most authentic things to do in Honolulu. Look up directions with pictures online and let your adventure begin, and be prepared to get lost!
Entrance: Free
Hours: NA
Address: 4295 Nuuanu Pali Dr, Honolulu, HI
20. Kayak Into the Blue
One of the only things better than looking at the gorgeous coast is getting the chance to get in it yourself.
You think the unbelievably green mountains look good from your room? I promise you they look better from the water. There are countless lagoons and beaches to start from, but some of my favorites would be from Kahana Bay and Kailua Beach.
It is also great exercise and a way to work off all of the Spam, poi, and sugary Mai Tais that have made your beach body not so beach-ready. Do it for an hour, or circumnavigate the whole island, there's no wrong way to do it.
Best Places to Stay in Honolulu
Now you know about all the best Honolulu attractions, you'll want to find a place to base yourself. There are plenty of great accommodation options in the city, but here are my top recommendations for where to stay in Honolulu.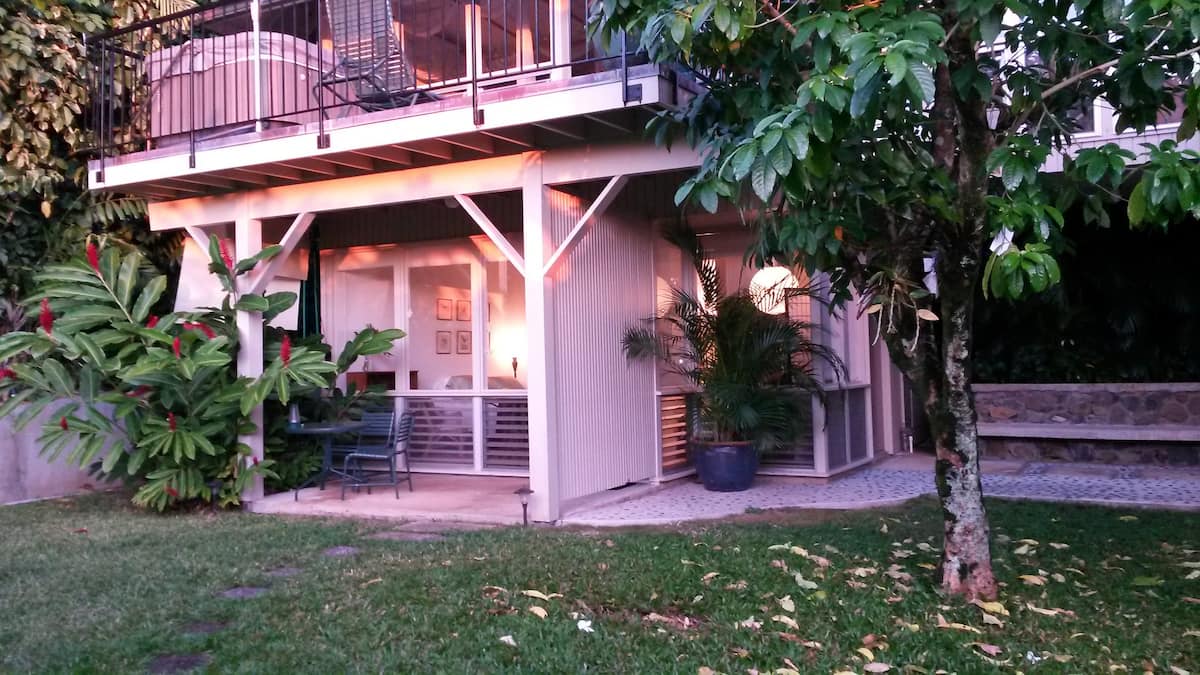 A beautiful rainforest getaway, this Airbnb in Honolulu is conveniently located near all the attractions, but feels like living in another world. It has everything you need for a comfortable stay, including a full kitchen and good-sized bathroom. It's a one bedroom, ground floor apartment with a nice garden. It has cute and clean interiors, and friendly super hosts. What more could you want?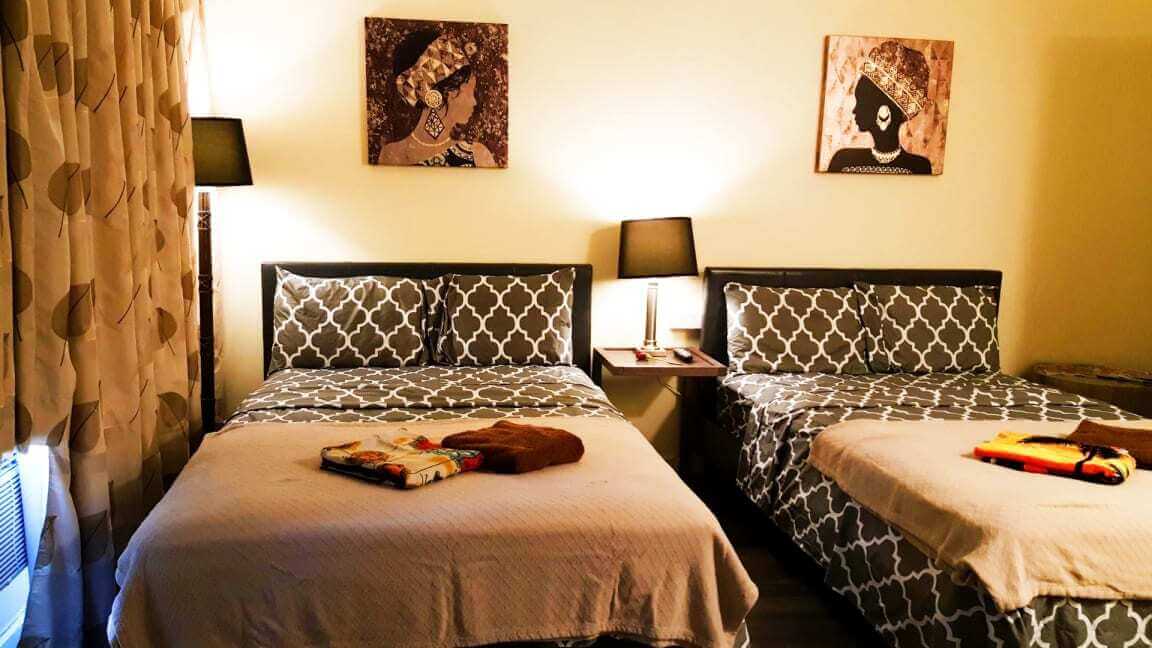 There's not much you can nit pick about this hostel in Honolulu. Super clean and safe, and offering tons of fun social events. The dorm rooms are reasonably priced and there are also private rooms for those who don't like sharing. It's also in a great location near to attractions. The only downside of this hostel is the rooms fill up super quick, so be sure to book early!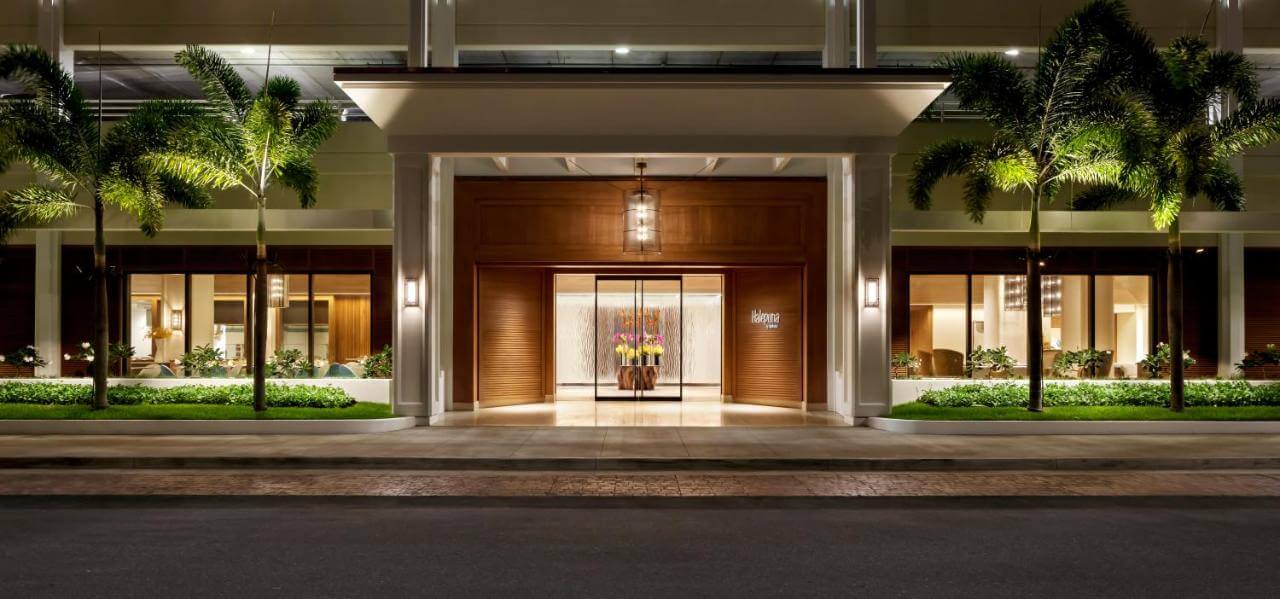 This four-star luxury hotel is as cool as it is comfortable. Designed using art from local artists and classic minimalist decor, you'll find it difficult to find anywhere more luxurious. And to top it all off, it has a stunning infinity pool and amazing ocean and mountain views. Not to mention it's in a central location, your looking at a winner!
Tips for Visiting Honolulu
Before you go ahead and book your accommodation and map out your itinerary, I have just a few tips for you about visiting Honolulu.
Invest in travel insurance! You never know what may happen on the road.
Eat local. Most items that come to Hawaii have to be imported so they are less fresh and more expensive, stock up on local fruits and fish, both for your budget and your stomach.
Try camping! Hawaii is all about nature, and you can save a few bucks by pitching a tent and camping in Honolulu instead of staying in hostels.
Bring a good water bottle with you and avoid buying single-use plastic ones!
Book ahead! As Hawaii is a prime tourist destination the best deals go fast, so make sure to be ready to jump on them.
Don't leave valuables in rental cars, crime is fairly low in Honolulu but due to the amount of tourists, property crimes of opportunity can be high.
Find cheap flights. Every once in a while, a killer deal pops up.
Don't forget your travel insurance for Honolulu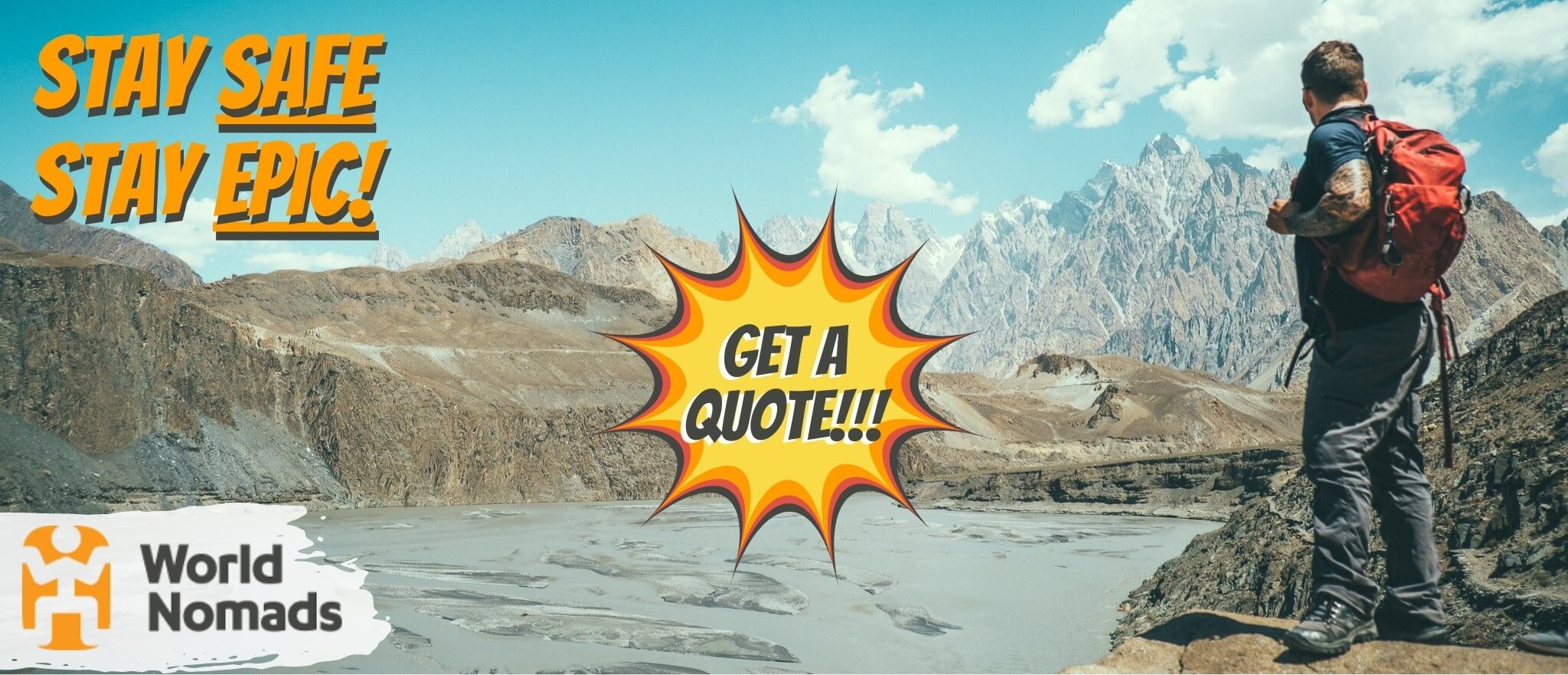 World Nomads' mission is to support and encourage travellers to explore their boundaries. They offer simple & flexible travel insurance, and safety advice to help you travel confidently.
They've been doing it since 2002 – protecting, connecting, and inspiring independent travellers just like you.
Get a quote below or read our in-depth review!
World Nomads provides travel insurance for travelers in over 100 countries. As an affiliate, we receive a fee when you get a quote from World Nomads using this link. We do not represent World Nomads. This is information only and not a recommendation to buy travel insurance.
Final Thoughts on Things to Do in Honolulu
Honolulu is a gem of a city. It has everything you could possible want and more. From gorgeous beaches to fascinating museums, and out-of-this-world nature (I mean seriously, if it's good enough for Jurassic Park it's good enough for me).
I hope this list has given you a few ideas on the best things to do in Honolulu, whether you're staying for a weekend of a week, you'll never run out of attractions to visit.
If you think there's something I've missed, do let me know in the comments.
So all that's left to say is have a great time and Aloha!
---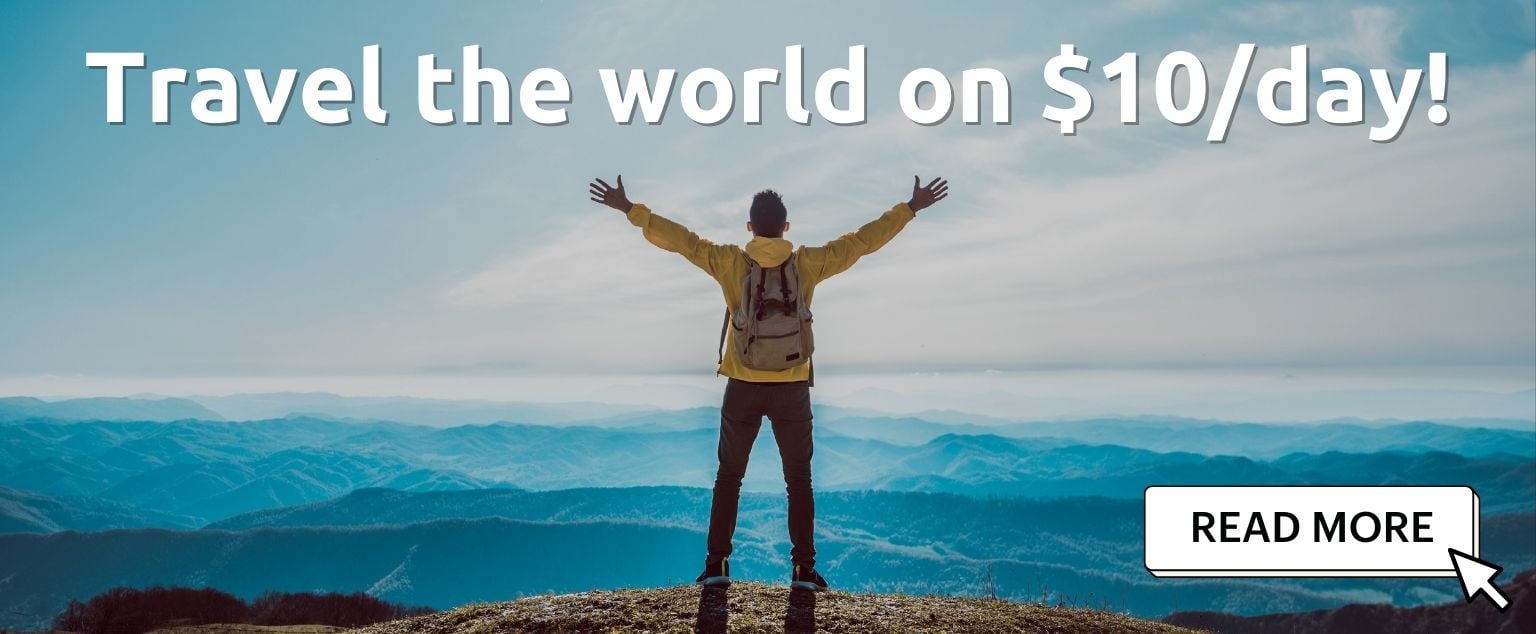 And for transparency's sake, please know that some of the links in our content are affiliate links. That means that if you book your accommodation, buy your gear, or sort your insurance through our link, we earn a small commission (at no extra cost to you). That said, we only link to the gear we trust and never recommend services we don't believe are up to scratch. Again, thank you!