Life is full of choices, full of different paths to explore. So much so, that choosing one can be a daunting experience. The paradox of choice is that many choose to play it safe and very few brave the world of unknowns. A regular life at first can seem fulfilling, but the grind of 'Western' life, terrible weather or an uninspiring career path can become overwhelming.
If you've ever dreamed about switching things up, or taking the path less travelled, then you have come to the right place. One of the best ways to bid adieu to your old life is to chuck it into a metaphorical fire and move to a different part of the world. Where better to move than Hawaii?
Switch the inner-city smog for tropical rainforests, or towering volcanoes waiting to be explored. Trade the regular post-work drinks with a cocktail on world-famous beaches. Experience a different culture, among new friends and a fresh neighborhood.
With any big change, Hawaii promises to be the antidote to the Western grind. But, nothing great in life comes easy. This post will help you begin the journey, by outlining the costs of living in Hawaii, and how you can make the move come true.

Do You Want to Travel FOREVER??
Pop your email in below to get a FREE copy of 'How to Travel the World on $10 a Day!'.
Why Move To Hawaii?
Whenever you hear someone mention Hawaii, your mind inevitably shifts to exotic white sand beaches and soaring jungles. For these reasons and more, Hawaii is an incredibly popular tourist destination. A haven for family vacations and adventurous backpackers. But, what is it actually like to call Hawaii home?
One of the top reasons people move to Hawaii is because of the excellent year-round weather. Average highs never dip below 80F (26C), which means there are endless opportunities to enjoy the scenic landscape or spend an afternoon at the beach. Provided it isn't raining.
Speaking of scenic landscape, Hawaii's national parks, mountains and volcanoes, along with iconic surf breaks, provide a wonderful work-life balance. Mingling with friends isn't merely restricted to a local park or cafe. With world-class hiking trails spanning from leisurely strolls to epic treks and endless surfing opportunities, you'll have no reason to be bored in Hawaii.
However, nothing in life is perfect, not even Hawaii. While a move to the island chain is within grasp for a lot expats, Americans especially, there are a few drawbacks. The main one being a high cost of housing, utilities and groceries, owing to Hawaii's remote location.
Cost of Living in Hawaii Summary
Despite the so-called island tax, due to paying more for imported groceries, there are still many reasons to move to Hawaii. Before you go buying your plane ticket, let's go over a few basic expenses that you will have.
The cost of living in Hawaii changes depending on which island you choose to call home. For example, Oahu will require a higher wage to live comfortably than Kauai or the Big Island.
The good thing about life in Hawaii is that the state ranks tenth in the nation for median wage. With low property tax, you may be able to offset some of the more expensive parts of life here.
Find below some estimates for basic expenses sourced from multiple relevant locations. The numbers show what you may need to spend in order to live a comfortable lifestyle. To keep things simple, we have focused purely on the popular island of Oahu.
Cost of Living in Hawaii

| Expense | $ Cost |
| --- | --- |
| Rent (Private Room Vs Luxury Condo) | $800 – $3000 |
| Electricity | $280 |
| Water | $70 |
| Mobile Phone | $45 |
| Gas | $3.55 |
| Internet | $64 |
| Eating Out | $18 – $65 |
| Groceries | $300 |
| Housekeeper (less than 10 hours) | $170 |
| Car Rental | $1100 – $1600 |
| Gym Membership | $50 |
| TOTAL | $3050 |
What Does it Cost to Live in Hawaii – The Nitty Gritty
With the basic costs tucked away, let's go a little deeper into how expensive Hawaii is…
Rent in Hawaii
Sadly, despite escaping the bitter cold and the miserable commute to work, rent is one thing that will follow you to Hawaii. Among a higher utility and grocery bill, rent will be your biggest expense once life on your new island has begun.
The most common type of housing you will come across are apartments and condos. With much of each island uninhabitable thanks to the spectacular nature, a lot of the population exists within smaller cities. This is particularly true in Oahu, where the busy city of Honolulu is home to a population of over 300,000 people.
An apartment outside of major cities like Honolulu and Kailua can hover around $1,000 a month but quickly rise towards $2,000 as you venture into the downtown areas. It isn't hard to see why people are willing to pay top dollar to be within the most exciting city in Hawaii, with gorgeous beaches dotting the shoreline.
However, there are plenty of options outside of Honolulu. Cities like Hilo are a great alternative with overall lower costs of rent and great access to the outdoors.
One of the easiest ways to save money on rent anywhere is to rent a private room in a larger apartment or home. This is a common choice in Hawaii, but within the major hubs expect a lack of storage space and overall room.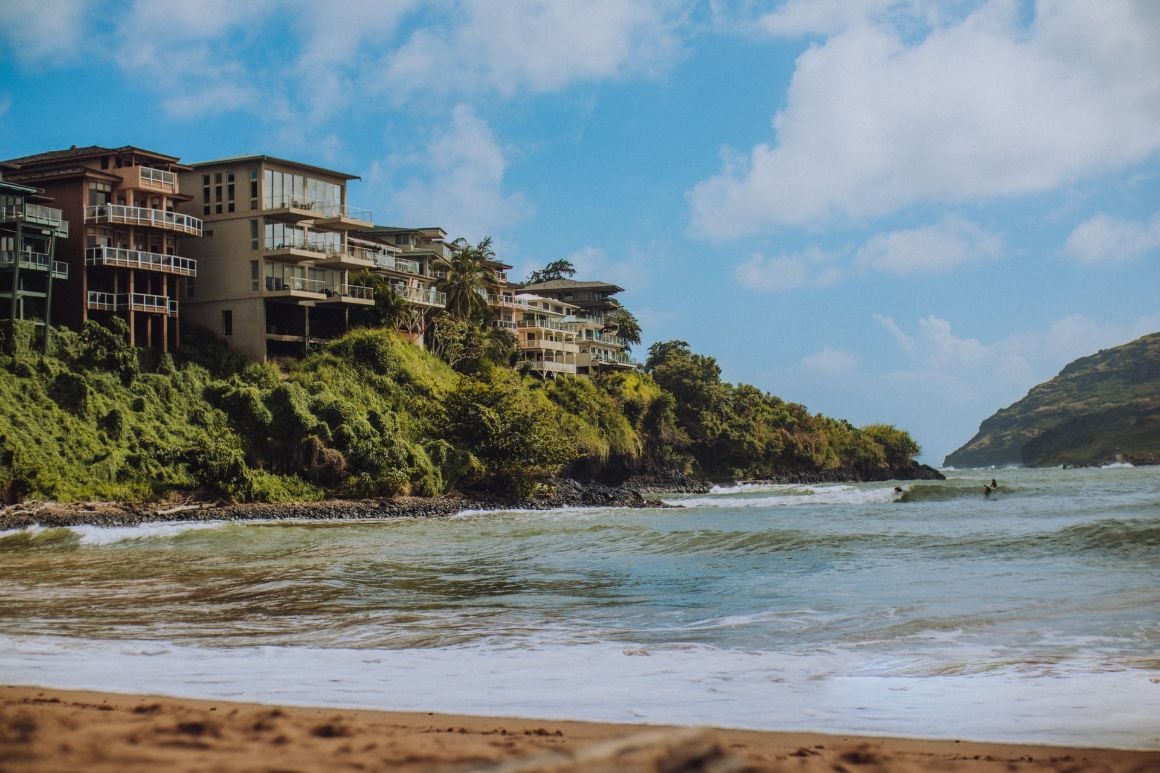 Where you decide to live will come down to your personality, along with your work and family situation. Would you prefer a more relaxing place to live? What schools are on each island and how do they differ?
With these basic questions and more answered, begin your search through websites such as Craigslist, which is perfect for informal listings and short-term solutions. Zillow and the Honolulu Board of Realtors are two other options that can help you find a home or apartment to rent. Zillow is a top option for those that wish to pursue buying a home on their island of choice.
Shared Room in Hawaii – $800
Private Apartment in Hawaii – $1700
Luxury Condo in Oahu – $3500
Of course, before deciding on your new home, it is important to explore the area in which you want to live. Does it suit your goals? Kids' education? Or access to work? Rushing into the first available lease is a sure-fire way to be trapped by a disappointing decision. To calm yourself down and take the pressure off your shoulders, grab an Airbnb for two weeks at a time. Spend those days evaluating neighborhoods so you can make the choice that is best for you.
Need a Crash Pad in Hawaii?
Need a Crash Pad in Hawaii?
Home Short Term Rental in Hawaii
Hip mid-century furniture meets tropical wallpapers and retro in this cozy Honolulu apartment. Its central location puts you within walking distance of Waikiki's coolest shops and restaurants.
Transport in Hawaii
Beyond a bus network on the islands of Oahu, Maui, Kauai and the Big Island, there is no public transport in Hawaii. Having said that, if you decide to base yourself on Oahu, you will have access to an extensive bus network, especially within Honolulu.
The network within the city is rated as one of the best in the United States, with millions of users every year. On top of the bus network, a great way to explore your new home is on one of the many tours that take place through each island.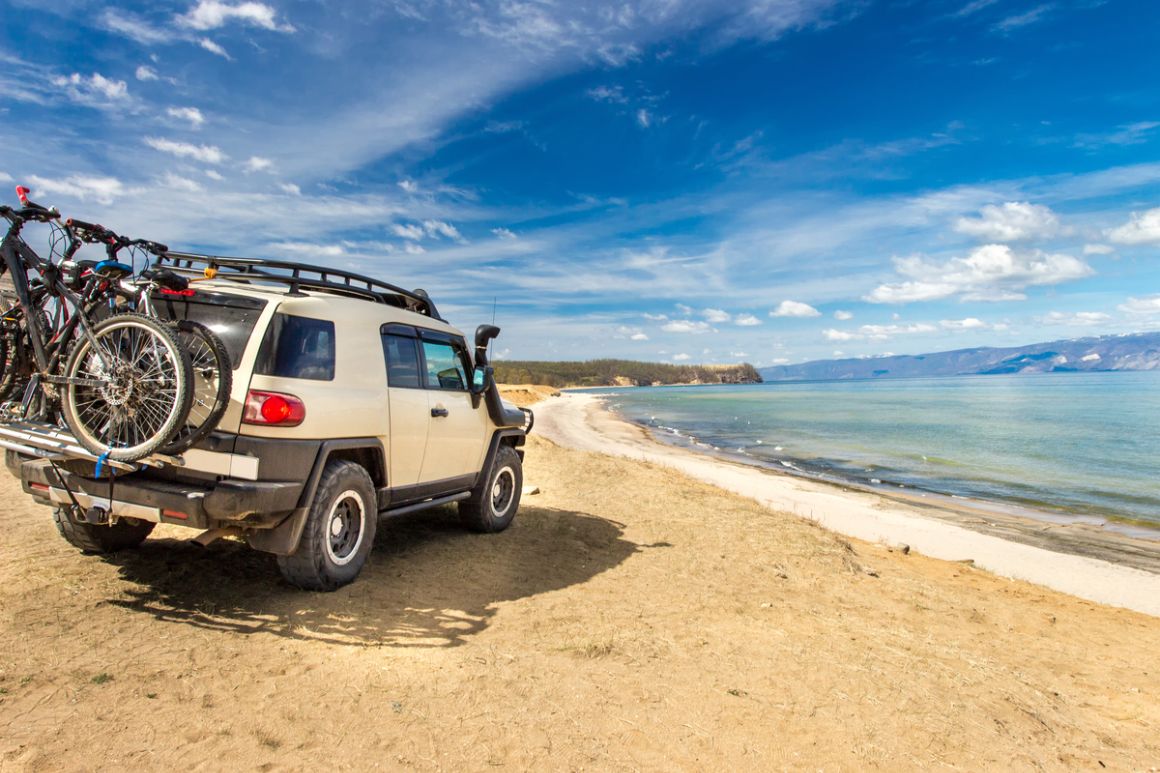 Taxis and rideshare apps, such as Uber and Lyft, are also prevalent on most islands providing an alternative way to get from A to B. But there's no doubt that in order to fully experience life on the islands, you will need to rent a car. Scooters are common in major population hubs but navigating the windy roads and mountains is increasingly dangerous on two wheels.
Keep in mind that car rentals are in limited supply due to distance from the mainland. Be sure to book in advance once you are ready to move to Hawaii. Secondly, being a transient place, you may be able to buy an 'island car' before on-selling down the line.
Taxi Ride (Airport to City) – $40
Basic Car Rental – $1100 to 1600
Food in Hawaii
Modern Hawaiian food blends the local heritage with more contemporary USA cuisine. But you didn't come to Hawaii to nosh on a cheeseburger or down another slice of pizza. Thankfully, traditional Hawaiian cuisine is delicious. With strong Pacific Polynesian roots, popular Hawaiian dishes include Laulau (pork wrapped in taro leaves and cooked under hot rock) and Poi (a sticky pudding made from taro root).
As tempting as it may be to eat out every night, it isn't cheap. With the addition of tourism, a lot of restaurants are expensive, particularly those that serve up American cuisine. International restaurants serving Japanese, Korean and Thai tend to be cheaper along with those cooking up traditional eats. A cheap lunch may go for around $10 per person, but can easily cost double.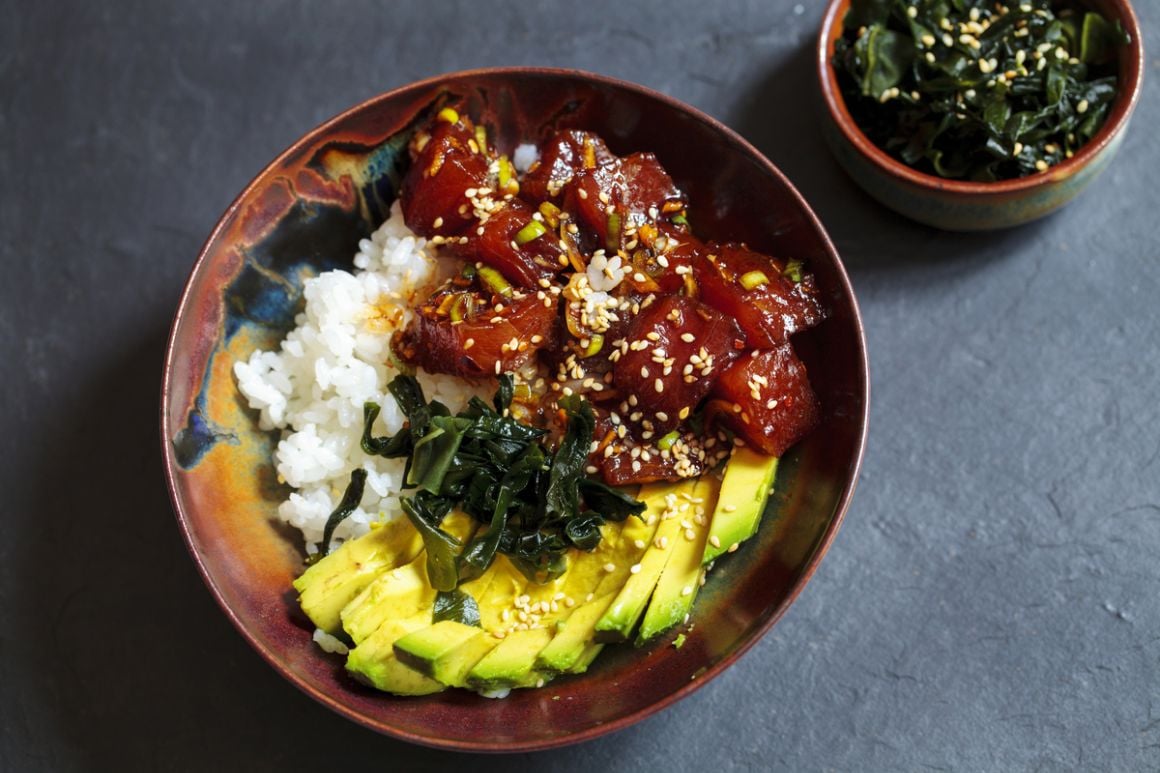 You'll find plenty of grocery stores throughout Oahu and the other islands. Although groceries in Hawaii are some of the most expensive in the USA, they are a cheaper way to experience the local cuisine. You can find a happy balance between eating out and saving money.
Milk (1 gallon) – $6.90
Loaf of Bread – $5.10
Rice (1kg) – $3.10
Eggs (dozen) – $4.50
Beef Round (1kg) – $8.05
Apples (1kg) – $3.55
Tomatoes (1kg) – $3.25
Potatoes (1kg) – $2.55
Drinking in Hawaii
A common misconception about Hawaii is that the local tap water isn't safe to drink. A part of this comes from the fact that, unlike mainland USA, Hawaii has no lakes and few rivers to speak of. But Hawaii has a high quality of tap water thanks in part to a natural underground filter of porous volcanic rock. Water takes around 25 years to reach the surface.
One of the most common bottled water companies in Hawaii, Menehune, uses the same aquifer as the regular tap water found around the islands. If you wish to buy bottled water on the island, then you can expect to pay around $2.50 for a 1.5 litre bottle.
When it comes to alcohol in Hawaii, you can expect a price increase in line with your grocery bill. A pint of domestic beer will run you around $6 with a case of beer (24-pack) going for $31 on average, almost double what you'll find in other states. However, you can expect liquor to be more in line with the US average.
Why Should You Travel to Hawaii with a Water Bottle?
Whilst there's a lot that we can do when it comes to traveling responsibly, reducing your plastic consumption is one of the easiest and most impactful things you can do. Don't buy one-use water bottles, don't take plastic shopping bags, and forget straws. All of this just ends up in landfill or in the ocean.
Keeping Busy and Active in Hawaii
As we have mentioned before, there is so much to see and do in Hawaii. The lifestyle is very active, with epic coastlines, towering mountains and picture-perfect barrel waves. With that all said, it would be wrong to make such a courageous move to spend your free time doing things anyone on earth could do.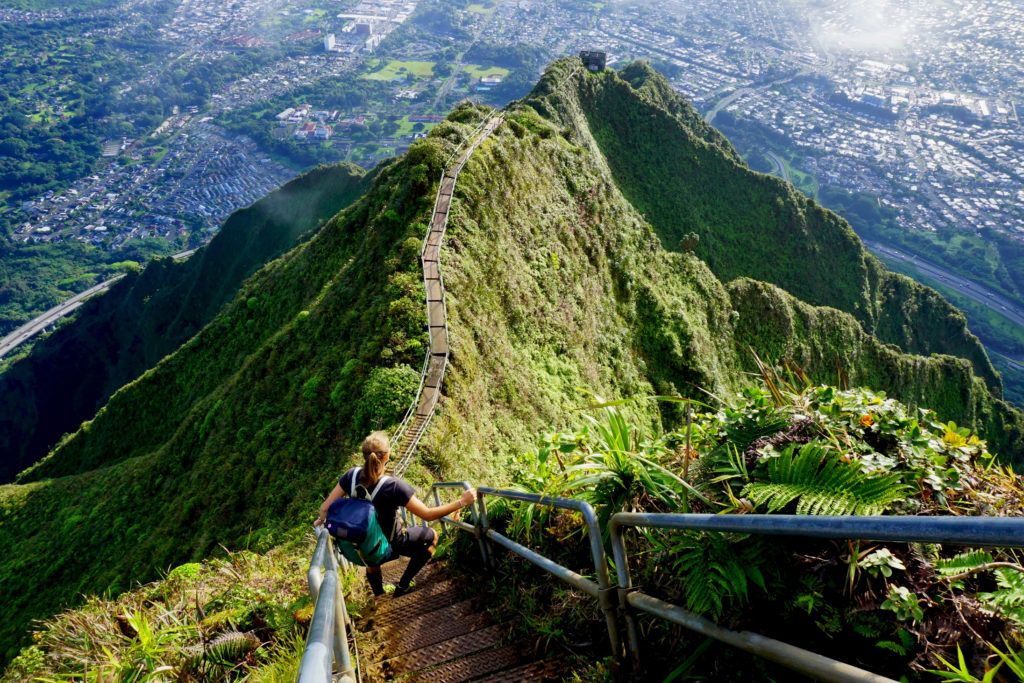 While all jobs can leave you feeling a bit lazy at times, the Hawaiian landscape is inspiring. One look outside may be all it takes to get you off the couch. There is an extensive hiking trail system on each island and when the waves calm down on Oahu, they pick up elsewhere.
Let's dive in to some of the most popular ways to stay active and busy in Hawaii!
Gym Membership – $50
Walking Tour Oahu – $30
Learn to Surf/Buy a Board – $120/$400
Hawaii Tri-Park Pass (annual) – $55
Beach Yoga – $20
Kayak Rental (weekly) – $165
School in Hawaii
Hawaii is the only state in the USA to have a single and unified public school system. There is one centralized school board on Oahu that looks after the almost 300 public schools across the various islands. The advantage to this, over the mainland, is that funding is spread equally. The disadvantage can be flexibility and lack of diverse ideas.
The registration for public schooling is fairly straightforward for expats and is generally free aside from books, and sometimes uniforms. While the standard of education in Hawaii lags behind the national average, it offers a sturdy alternative to the high costs of private education along with the chance to socialise with a broader number of the local community.
Just under 20% of Hawaiian students attend the state's 128 private schools, a couple of which have a strong reputation. Punahou School in Honolulu is the finest in Hawaii and one of the largest in the United States. Costs to attend the prestigious school is around $5,000 per term. Oahu has several cheaper alternatives, although some, such as the Kamehameha School, will favour those born and raised in Hawaii.
Is This the Best Backpack EVER???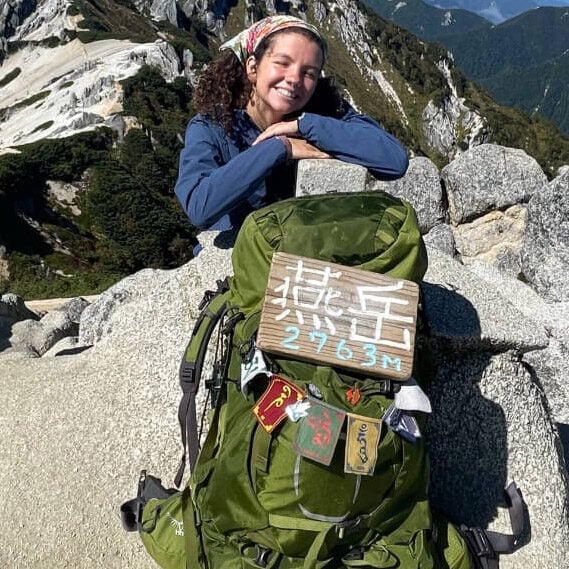 Medical Costs in Hawaii
Hawaiis Prepaid Health Care Act mandates that all full-time workers in the state receive some sort of health insurance. For this reason, Hawaii is one of the healthiest states in America. Locals tend to live longer, and while American healthcare is notoriously expensive, local healthcare costs less than what you will find in other states.
Overall, life in Hawaii provides greater access to healthcare than much of the USA. And, the major hospitals in Honolulu are in line with nationwide standards. Your out-of-pocket costs will vary depending on whether you receive health insurance through your employment or decide to take it out privately.
If you have a regular prescription, it will be best to grab as much as possible before the move. This will help delay what is still likely to be a rise in healthcare costs. Before settling in to your life in Hawaii, take out some form of health insurance to act as a bridge.
SafetyWing offers a monthly healthcare plan which covers Digital Nomads, expats and long-term travellers. We have been using it ourselves for a while now and find them to provide great value.
Visas in Hawaii
Gaining access to a work visa for the USA and Hawaii can be an elongated process, especially when compared to their friendly neighbors to the north. The USA doesn't have an open work permit visa like Canada. Without a connection to a Hawaiian-based company who can sponsor you, it's very difficult to get a visa that will allow you to experience a working life in Hawaii.
Essentially, there are two types of visas. The first is a non-immigrant, which allows you to pursue unskilled employment and temporary work. However, at the end of this visa, you won't be able to stick around and use your local experience to move into a longer-term career.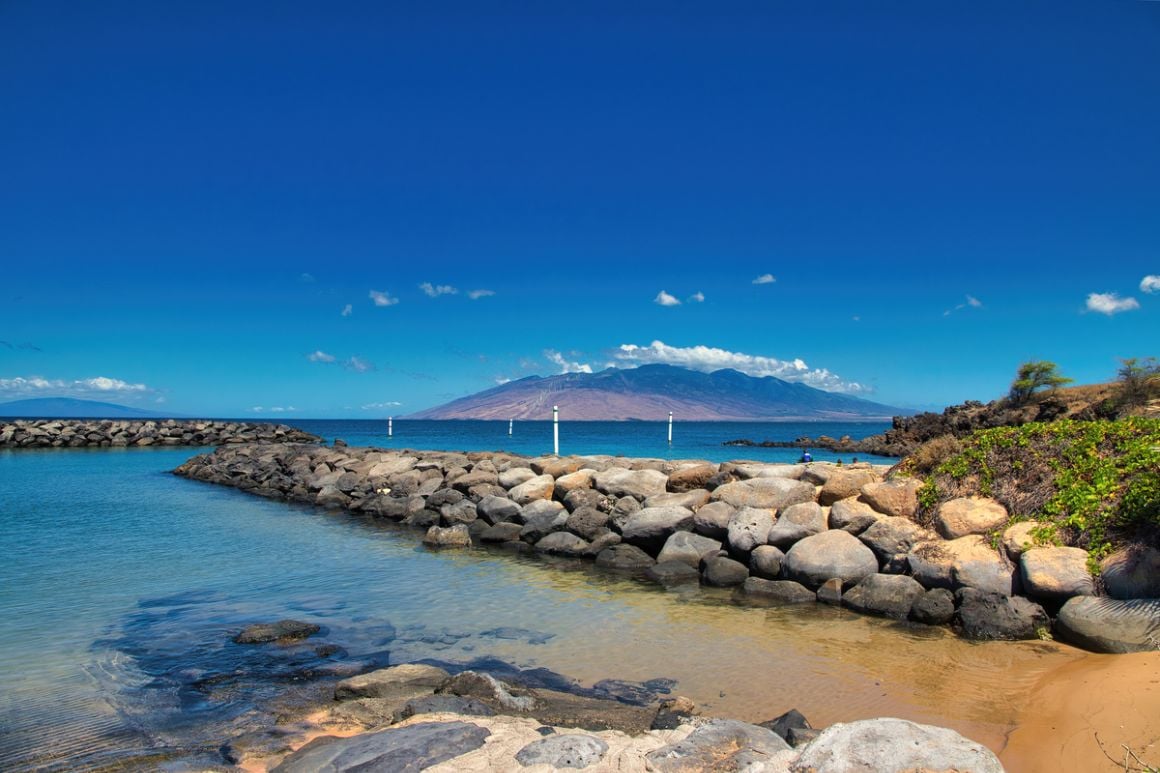 The second is an immigrant visa that puts you on the path to permanent residency and citizenship. You will need specialised skills and a company willing to sponsor you. This is a very competitive visa and obtaining one isn't as simple as filing out a form.
Aside from working and residency visas, many nations can arrive in the USA on the Visa Waiver Program. This allows travellers to spend up to 90 days in the country. There are also tourist visas that allow you to spend up to six months in the US.
Keep in mind that you will not be able to work on this visa. Technically, this also applies to digital nomads who should at the very least not conduct business with US-based clients.
Banking in Hawaii
If you've grown up with the banking systems in Europe, Australia and New Zealand, which all preach usability, you may find banking in Hawaii complex and tedious. The days of sending instant payments between banks are over. Luckily, apps like Venmo make up for this and are even an improvement on the overall banking system.
Paying by tapping your card at the grocery store or at the cafe is rare. Although states around the country, including Hawaii, are quickly catching up to the rest of the world. But still be prepared to sign receipts when paying via card.
Hawaii and the US in general, is very much run by credit cards. You may be surprised by the kinds of deals, such as cashback offers, that are available. Opening up a bank account will not only make it easier when buying groceries or paying rent, it will also be important for your work.
Getting a US bank account is fairly straightforward, but make sure you have all the necessary paperwork before you enter the bank. These include your passport, social security and immigration documents.
In the meantime, save yourself from hefty international fees by mitigating the use of your credit or debit card from your home country. These are small fees that add up over time and can quickly put a hole in your budget. Use Payoneer or Transferwise to transfer your money to US dollars and use a dedicated card to make local purchases.
Taxes in Hawaii
For newcomers to Hawaii, the financial side of US life can be convoluted. There are multi-levels of taxation from local counties to state and federal. Once a year, you will have to file your tax return. Unlike other countries around the world, you won't have the benefit of the PAYE system, so you'll have to keep track of your taxes throughout the year.
The deadline for tax filing is usually in April. As you get a handle on things, it may be useful to connect with a local accountant who can guide you through your first USA tax return.
If you have maintained ties or continue to earn money in your home country, you may be liable to pay taxes in Hawaii and back home. Make sure you are fulfilling your obligations in both countries to save yourself from future headaches.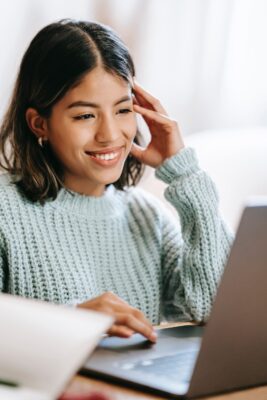 Earn $$$ ONLINE Whilst Travelling the World!
Keen to live the digital nomad dream while travelling the world? Who the hell isn't?
Teaching English online is a surefire method to earn a consistent income on the road. Work from anywhere, change some lives, and earn some dollaridoos while you do it!
Check out this detailed article for everything you need to know to start teaching English online.
No matter what path you go down in life, whether you stick to your original plan or switch it up to move to Hawaii, there will always be unexpected costs. We've covered basic expenses, from rent and food, to staying active. But everyone's situation will be unique, and each will come with expenses that pop up from nowhere. Well, you know what they say about best laid plans!
The positive is that you have time to research and mitigate potential problems. It's important to start planning early on what expenses may arise when living in Hawaii. A common unexpected cost is the sales tax. While Hawaii technically doesn't have a sales tax, its GET is essentially the same thing.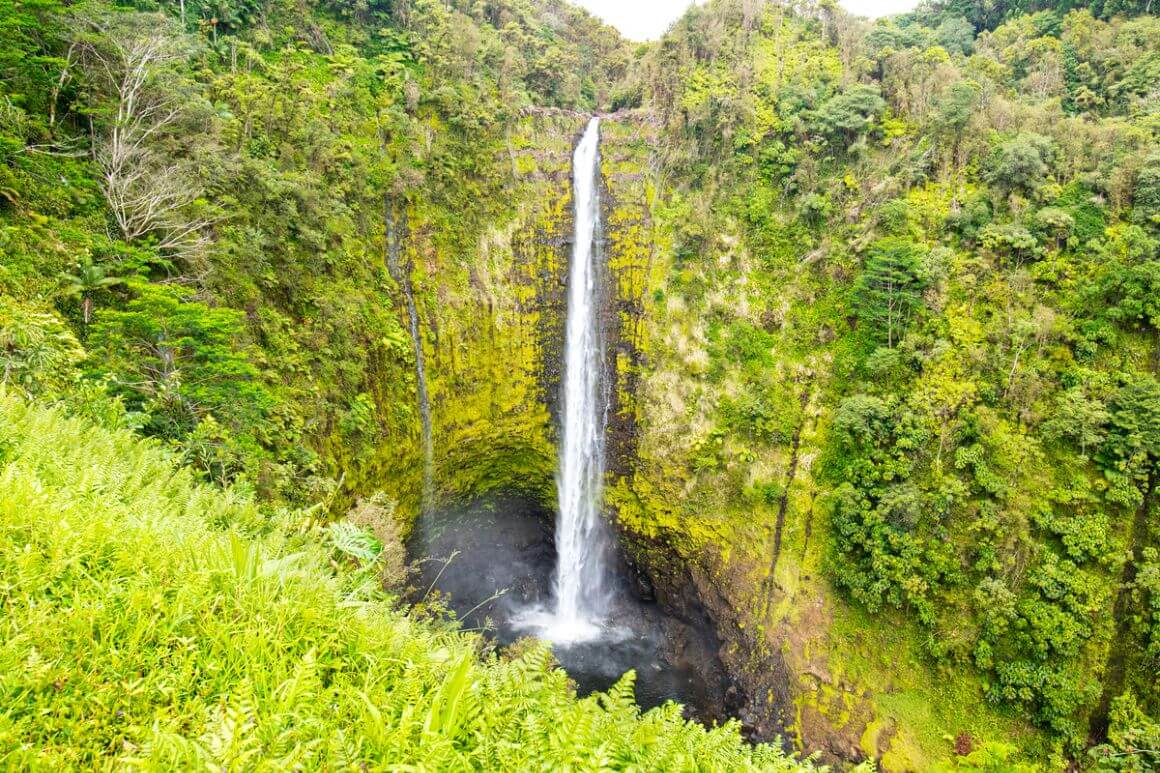 When out shopping, you may stumble upon a great deal or something on sale. Only to later find an additional 4% added on top. There is an extra surcharge depending on the island, which is usually 0.5%. If you are at a restaurant or cafe, you will pay the GET but will also need an extra 20% to tip your servers.
The major unexpected cost that should be anticipated is the extra costs of the bare necessities. The USA has immense purchasing power which can drive down the cost of everyday items. But with Hawaii's remote location, expect to pay more than the national average for groceries and utilities.
Before arriving, try to establish a moat around your savings. Have some extra spending money that you're happy to lose as you settle into life in Hawaii.
Insurance For Living in Hawaii
Overall, Hawaii is a safe place to live. Incidents of violent and non-violent crime are below the national average. However, bad stuff can happen, especially when you are new to an area.
We aren't talking about everyday crime, but rather the Hawaiian nature. The beautiful scenery can create some havoc on the roads, with thundering rain and sharp hairpin corners. The driving here is different from much of the world.
SafetyWing provides excellent health and travel insurance that will help take the weight off your shoulders and let you enjoy yourself. If you are sticking around long term, renters and home insurance will be handy to navigate potential bad-weather situations or theft.
Month to month payments, no lock-in contracts, and no itineraries required: that's the exact kind of insurance digital nomads and long-term traveller types need. Cover yo' pretty little self while you live the DREAM!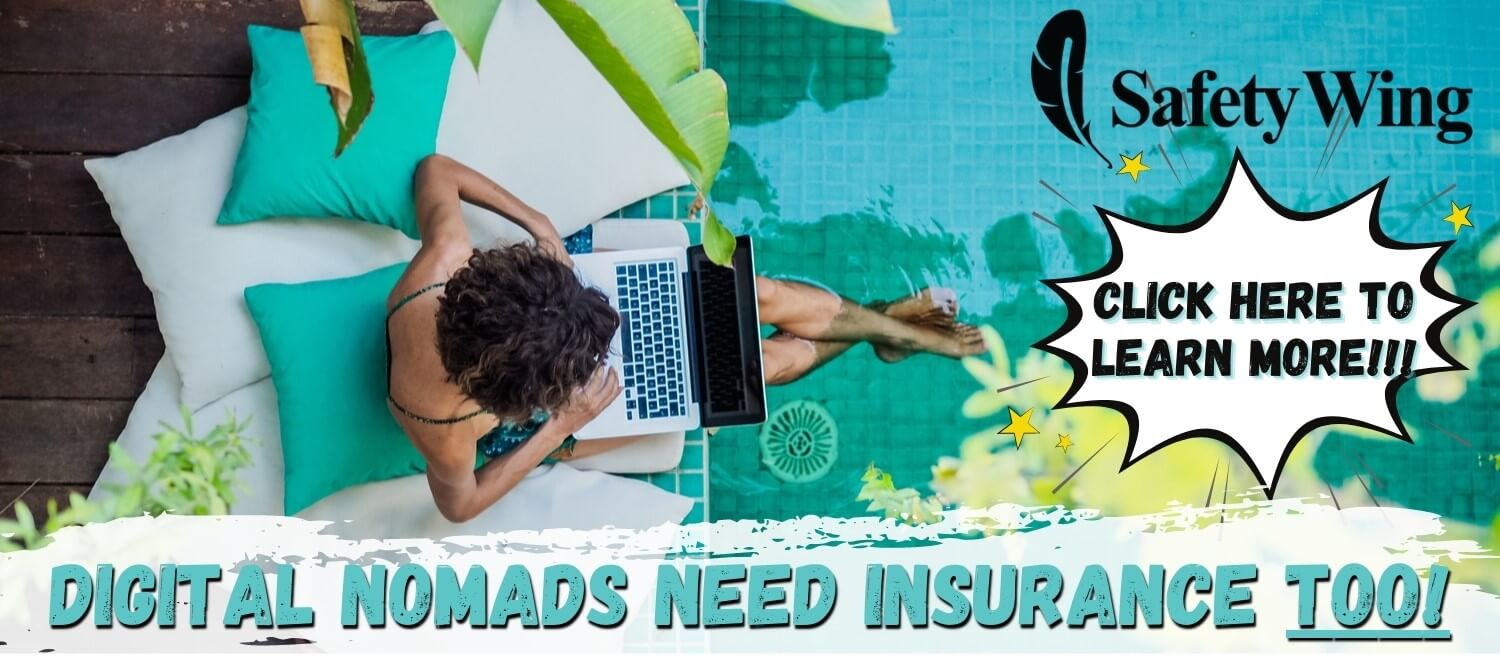 SafetyWing is cheap, easy, and admin-free: just sign up lickety-split so you can get back to work! Click the button below to learn more about SafetyWing's setup or read our insider review for the full tasty scoop.
Moving To Hawaii – What You Need To Know
Now that we've covered the costs, let's explore some of the other aspects of moving to Hawaii.
Finding a Job in Hawaii
In order to land an immigrant work visa to the USA and Hawaii, you will need to have a job lined up. Having the skills to land the competitive visa is the trick. If you want to pursue a career in Hawaii, it will be handy to know some of the top industries on the islands. Tourism is an obvious one, with hospitality, adventure tours and hotels being in abundance. However, you will also find a large food processing industry along with manufacturing and oil.
If you are on a non-skilled visa or a US citizen open to different jobs, then finding any gig in Hawaii is straightforward, but you'll have to be patient. Short-term work exists in great numbers thanks to the transient nature of the tourism industry. Hawaii's off-season, which coincides with late spring and early summer, can be a great time to find your footing in this line of work.
After establishing yourself and developing connections you may be able to branch out and pursue further opportunities.
Where To Live in Hawaii
All up, there are 137 islands in the Hawaiian archipelago, but there are eight main islands that locals live on and visitors travel to. While each island may be small, when you combine all major islands together, you form a state that is larger than Connecticut. Or the size of six Rhode Islands!
There is a population of almost 1.5 million people, with a strong concentration on the island of Oahu. Keep in mind that Hawaii sees between 8 and 10 million visitors each year, which can make the local population feel a lot bigger.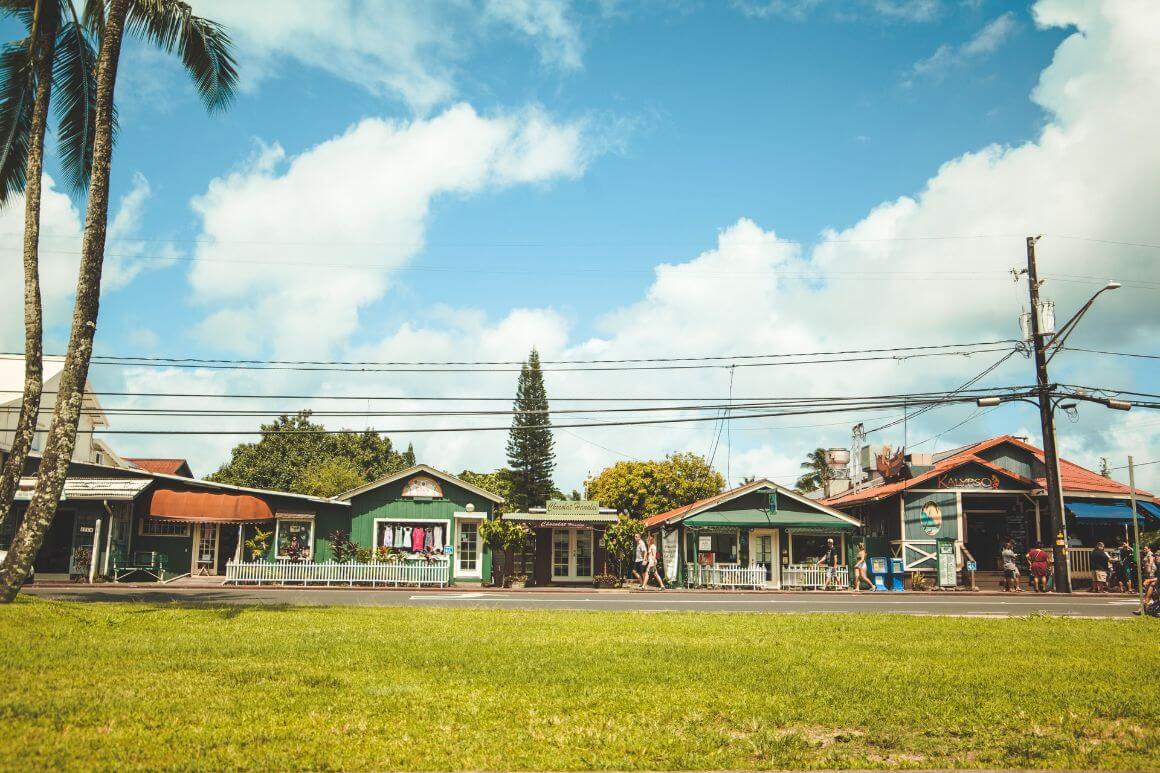 Each island comes with its pros and cons. Some have more infrastructure, but more tourism. Others can be less populated, but you'll be further from work and with poorer public services. We suggest exploring your chosen island in depth before settling down, to make sure it's the one for you.
Kailua-Kona
Known simply as Kona by locals, Kalilua Kona is on the west coast of the Big Island. The weather here is dry and sunny, perfect for enjoying the multitude of white sand beaches. You'll find spots to snorkel, swim and surf, while the town itself has grown to include markets, resorts and restaurants.
Kona is the hub of tourism on the Big Island and was the capital of the Kingdom of Hawaii when the islands were first unified. There is so much to do here. If you're seeking a quiet Hawaiian life, then this may not be the spot for you.
Heart of Tourism on the Big Island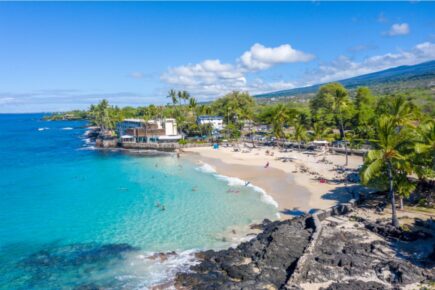 Heart of Tourism on the Big Island
Kailua-Kona
As the centre for tourism on the Big Island, Kailua-Kona is a perfect place to find tourism based job opportunities. It is filled with fun activities that will make your work-life balance feel like a dream.
Mililani Town
In central Oahu, Mililani Town has a strong sense of community, and is a great option for families moving to Hawaii. You'll find several family-oriented amenities that help make the suburb feel like a normal town and not a tourist location.
These include recreation centers, shops and gyms, along with multiple public parks and some of the best public schools in the state. Beautiful, relaxed and clean, Mililani Town is a common choice for expats. For adventures further afield, you'll be around 30 minutes from downtown Honolulu.
Best Area for Families
Best Area for Families
Mililani Town
With a strong sense of community and some of the best public schools in the state, Mililani Town is an ideal island home for families. There is a whole host of amenities, all just a 30 minute drive from Honolulu.
Kihei
If you have come to Hawaii with a surfboard in hand, then Kihei is a great town to consider. You'll enjoy everything you need in daily life, with major grocery chains, restaurants and shops all readily accessible. All the while, the iconic North Shore waves of Maui are just a half hour away.
Some of the drawbacks include lots of tourism, with sizeable crowds visiting the area around the clock. This, however, can lead to a lot of employment opportunities in the hospitality industry. Expect to pay higher rent in this part of Hawaii.
Best Area for Surfers
Best Area for Surfers
Kihei
For those who love tackling the waves, Kihei is the best area in Hawaii to live. It is just a 30 minute drive from the North Shore's famous wave breaks. Thanks to the thriving tourism in the town, it is also filled with opportunities for roles in hospitality.
Hilo
On the opposite end of the Big Island is the town of Hilo. While Kona is dry, Hilo is lush as it receives the bulk of the island's rain. This means there are beautiful rainforests and numerous waterfalls to visit. Hilo is the cultural capital of the island, with galleries, museums and many historic buildings.
Hilo provides expats with a lower cost of living than islands like Oahu and Maui, while employment opportunities are much more diverse. With sales, management, food prep and construction industries dwarfing hospitality.
Area with Lower Cost of Living
Area with Lower Cost of Living
Hilo
Hilo is another great area for those considering a move to Hawaii with children. There is a range of different job opportunities as well as lush, tropical surroundings.
Honolulu
Living in Honolulu is the goal of many expats thinking of moving to Hawaii. Home to Waikiki Beach, incredible swimming, a vibrant nightlife and a major international airport, it's easy to see why. However, life in Honolulu exceeds the national average by up to 80%.
Not that this stops anybody. Honolulu provides the taste of city life while remaining distinctly Hawaiian with a blend of highrises, local culture and dazzling scenery. Tourism is a big industry, but you'll find more opportunities in construction, business, education and healthcare than on the other major islands.
City Living in Hawaii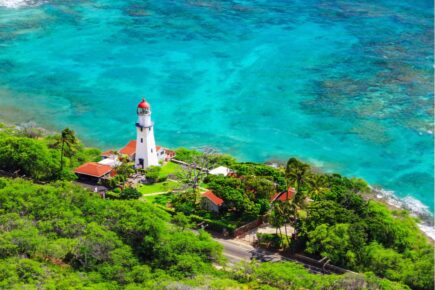 City Living in Hawaii
Honolulu
The perfect combination of tropical landscapes, white beaches and thriving city life, Honolulu is the most popular area for immigrating expats. It has the best of both worlds for a busy work life and relaxed island vibes.
Hawaiian Culture
Hawaiian heritage and culture have been diluted overtime through its connection with the US along with immigration. Today, there are many international cultures represented in Hawaii, from the Chinese New Year to the annual Bon festival.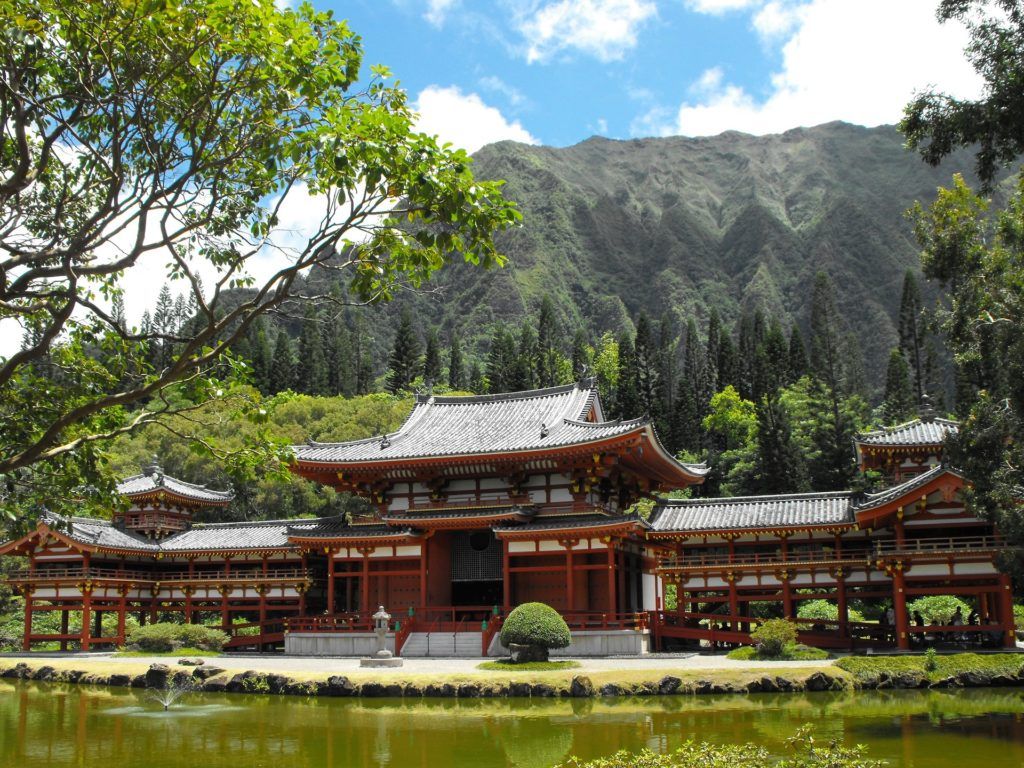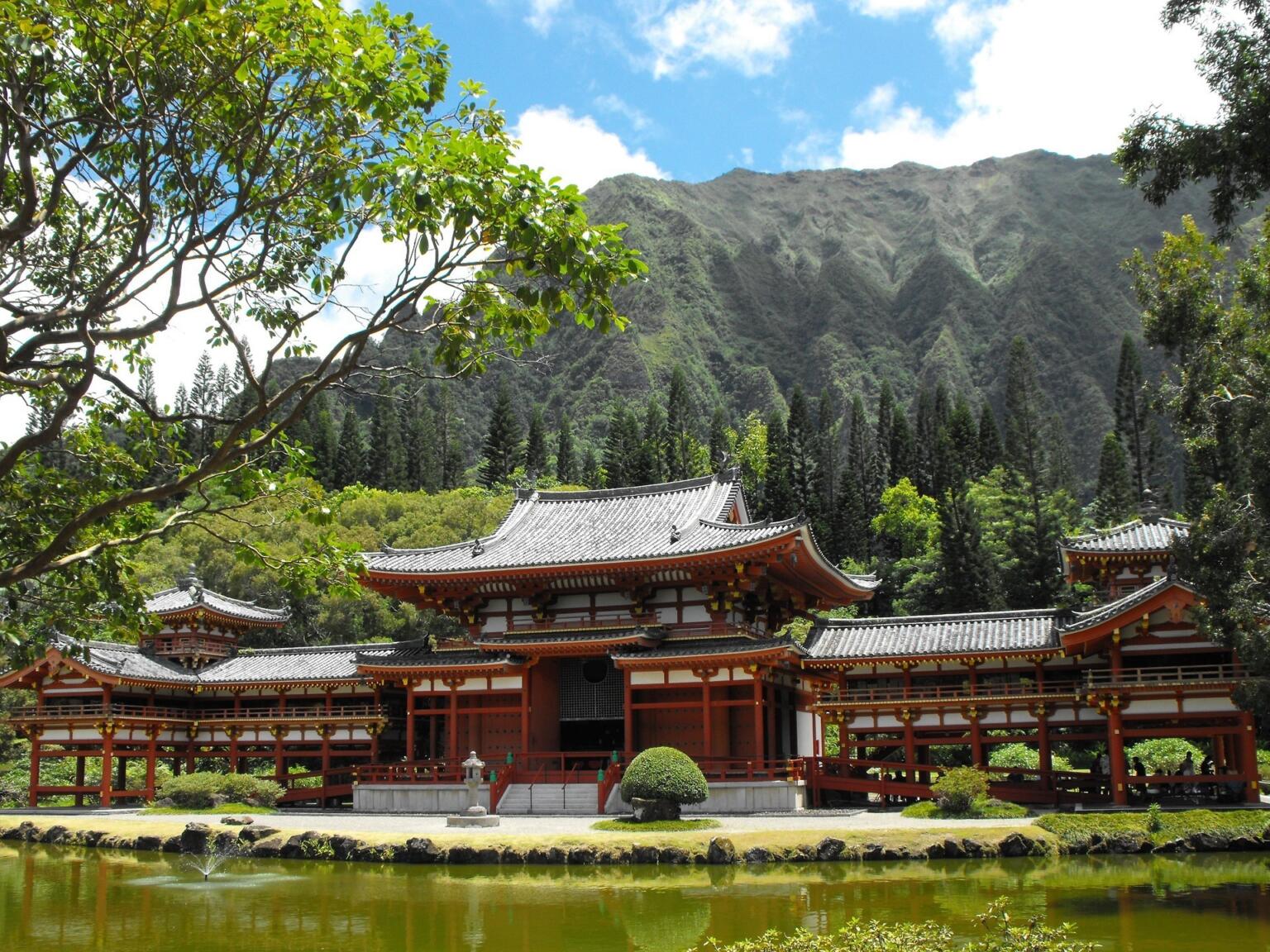 Native Hawaiian culture and representation is slowly returning to the islands. Music, language and cultural activities like the Hula and the Voyaging Canoe are helping to reestablish the traditional culture.
Life here for expats is vibrant and active. There are several large expat communities on Oahu, Maui and the Big Island providing lots of social opportunities for newcomers. Expats will also have the chance to blend in with locals through work and extracurricular activities.
Pros and Cons of Moving To Hawaii
On paper, living in Hawaii sounds amazing. With beaches, volcanoes and rainforests to explore after work, what's not to love? But even the beautiful islands of Hawaii have their flaws. In order to figure out whether moving here is truly the right choice, let's explore some pros and cons.
Pros
Nature – The Hawaiian islands are some of the most beautiful on earth.
Weather – The winters are mild and the summers aren't stifling hot.
Lifestyle – Enjoy a slower pace of life and take the time to smell the roses.
Culture – Whether it's traditional Hawaiian culture or the diverse communities representing the world, Hawaii is a melting pot creating diverse social experiences, music and cuisine.
Cons
Isolation – Although a US state, it takes some time to get to the mainland, and even longer if you're going to Europe or Asia.
Cost of Living – The lifestyle comes with a premium, with higher prices for the bare necessities.
Traffic – Yes, you've escaped the big city, but with fewer roads to choose from, traffic jams are common in Hawaii.
Rain – The temperatures are always great, but some parts of Hawaii receive a lot of rain and tropical storms.
Living as a Digital Nomad in Hawaii
Being a digital nomad in Hawaii comes with many positives. Working online is all about providing a better work-life balance, and Hawaii has that in spades. After completing your daily tasks, you will never be far from the action, whether that be the beach, the forests or the local nightlife.
The visa situation can make life difficult for nomads. But with plenty of cafes, decent access to Wi-Fi and a natural playground beyond the laptop, there are plenty of reasons to call Hawaii home for a few months.
Internet in Hawaii
The strength of WiFi in Hawaii varies by island. Obvious places like Honolulu and Kona have strong connections and therefore the bulk of digital nomads. If you are working from your apartment, WiFi can be expensive and often goes for above $60 a month for a decent connection. This can easily exceed $100 if you want to enjoy the strongest WiFi available.
For phone plans, explore your options with AT&T, T-Mobile and Verizon, which have the most consistent cell service and data. Keep in mind that even islands like Oahu have remote sections, with connection that is shaky, or even blocked by the local mountains.
The Future of the SIM Card is HERE!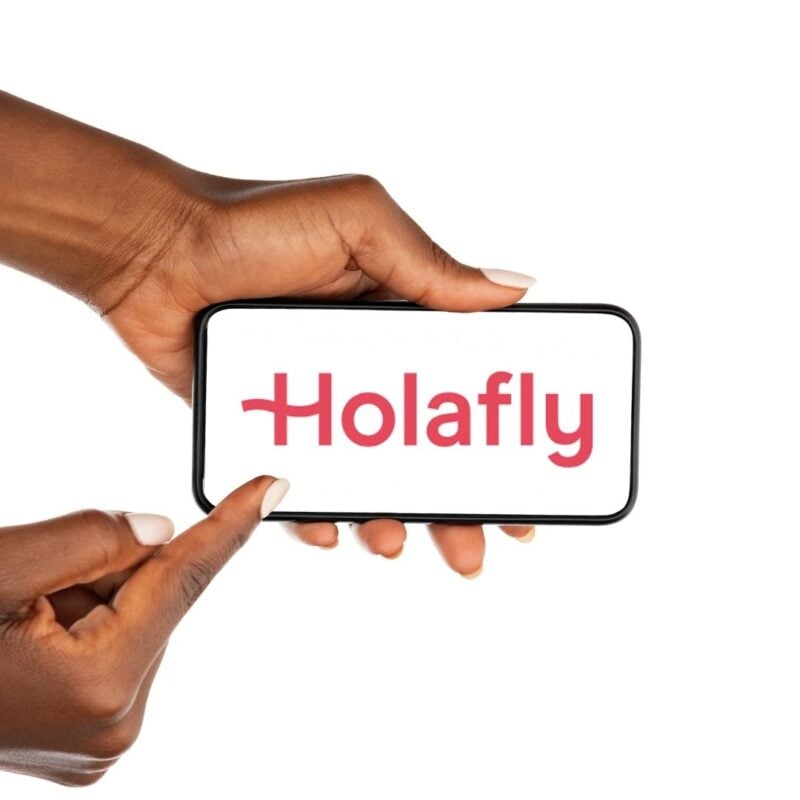 A new country, a new contract, a new piece of plastic – booooring. Instead, buy an eSIM!
An eSIM works just like an app: you buy it, you download it, and BOOM! You're connected. It's just that easy.
Is your phone eSIM ready? Read about how e-Sims work or click below to see one of the top eSIM providers on the market and ditch the plastic.
Grab an eSIM!
Digital Nomad Visas in Hawaii
Hawaii does not offer digital nomad visas for those arriving from overseas. If you wish to establish or grow your online company while dealing with Hawaiian clients, you will need a work permit. This is a major commitment for nomads and if pursuing residency isn't what you want to do, then there are other options to explore.
Most digital nomads choose to arrive on an ESTA thanks to the Visa Waiver Program. While technically you can't work, if you stick to overseas clients and don't use a US bank account, then it's likely you will be ok.
Co-Working Spaces in Hawaii
Being a digital nomad comes with a great sense of independence and the ability to work your own hours, however there are benefits to grinding down in a co-working space. Be inspired by like-minded nomads and online workers with the opportunity to network and use others as a soundboard to grow your own ideas.
Along with ample cafes, there is a growing co-working scene in Hawaii. For the strongest WiFi it's best to stick to Oahu and the city of Honolulu. There are several quality co-work spaces around Honolulu, including the Treehouse, BoxJelly, Hub and Sandbox.
Monthly fees range from $250-$300 for a hot desk. While at Sandbox $375 a month will provide you with a private desk, 24/7 access, mail service and access to conference space.
Final Thoughts on Hawaii Living Costs
Hawaii has plenty to offer expats and digital nomads. The quality of life is high, the weather is fantastic and nature is exotic. However, the higher cost of living in Hawaii may price many people out. The island life can begin great, but the remote lifestyle and disconnect from friends and family can quickly become a burden.
Whether long-term living in Hawaii is the right choice for you will not depend on the island's strengths. We know how incredible they are. But rather, how you deal with the cons of life in Hawaii and the subtle inconveniences that come with a beautiful life on the islands.
Overall, anyone who takes the leap will be in for an unforgettable experience.
---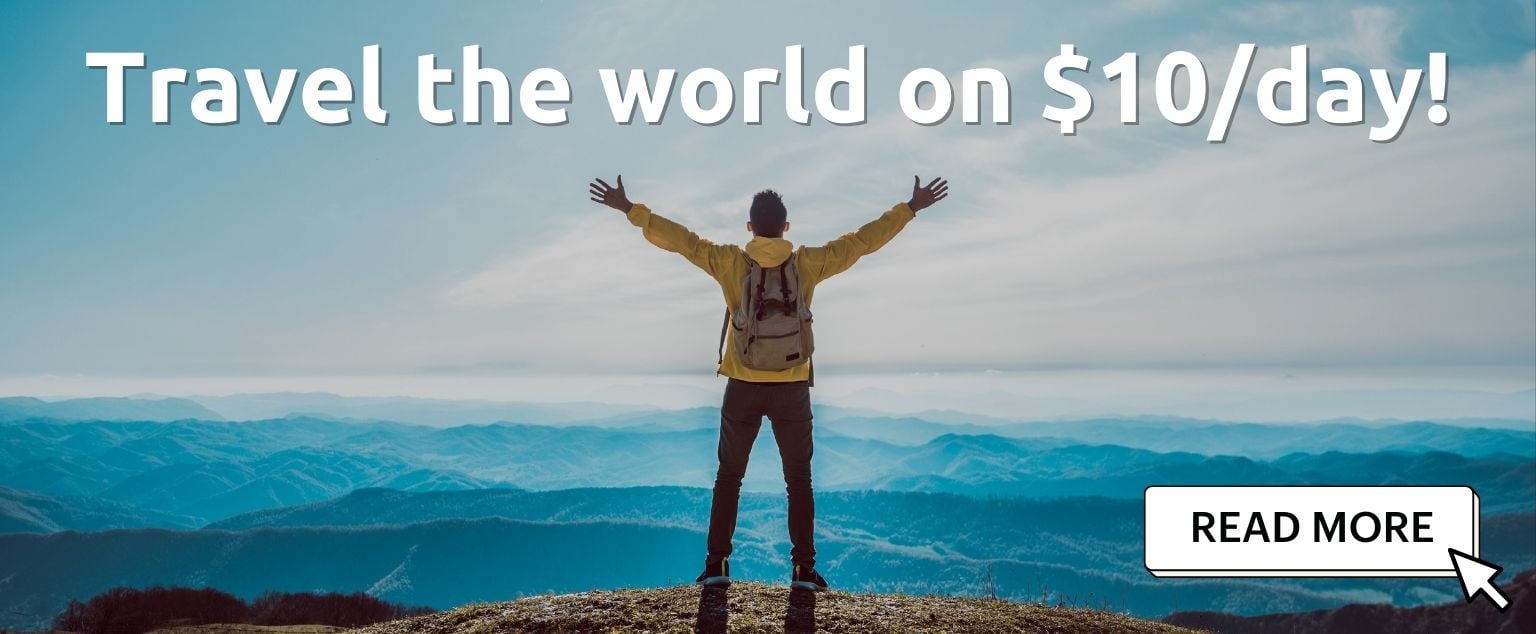 And for transparency's sake, please know that some of the links in our content are affiliate links. That means that if you book your accommodation, buy your gear, or sort your insurance through our link, we earn a small commission (at no extra cost to you). That said, we only link to the gear we trust and never recommend services we don't believe are up to scratch. Again, thank you!