There's Hawaii, and then there's Maui. Worlds away from the built-up Waikiki Beach and the skyscrapers of Honolulu, Maui is an awesome place to visit in this island archipelago.
From surfing to hiking and catching some awesome views at sunset (or sunrise), there are zillions of things to do in Maui. Tourist excursions try to pack it all in, all the usual snorkelling sights and 'famous' destinations, but what if you're looking for something a little more different, something more off the beaten track…?
That's where we come in. There are plenty of unique things to do in Maui and we're here to help with a guide to some of the best, most unusual, most un-tourist-y activities you can think of to help you make the most of your trip to this stunner of an island. Whether you're active, arriving with kids, want a chilled time, or travelling as a couple, there'll be something for you!
Top Things to Do in Maui
Hawaii, if you didn't know, isn't all about surfing. This island paradise comes packed with a whole lot of inland beauty as well, so if you're looking for some truly awesome outdoors-y things to do in Maui, we would recommend Haleakala National Park. Named after the volcano at its heart, this place is home to trails, sub-tropical vegetation and epic views.
For next-level beauty, go at sunrise. You can even make a special 'sunrise' reservation that allows entry between 3 and 7am. Take layers, as it can be below freezing at the peak. Tip: take a picnic (and blanket) and stay after sunrise for a stunning breakfast spot. How often do you get to watch a sunrise at over 10,000 feet above sea level?
2. Take a stroll on Pa'iloa Black Sand Beach
Of all the beaches in Maui, Pa'iloa is one you should take a visit to. Set in the Wai'anapanapa State Park, this is a black sand beach that's so eye-catching that people stop to take pictures – you can see why when you're here. This is undoubtedly one of the best beaches in Hawaii.
Making the sea beyond seem even more bright and gleaming, you can also understand the name: Wai'anapanapa literally means "glistening water."
One of the more unusual things to do in Maui, taking a stroll on a black sand beach – as opposed to the many white sand beaches that this island boasts – is a great idea: there usually aren't many people here!
FIRST TIME IN MAUI
Lahaina
Lahaina is our top recommendation for where to stay in Maui for your first time. It is a lively town with a rich history. It is believed to have been the capital of the Kingdom of Hawaii in the 19th-century and today boasts a great variety of historic landmarks and popular tourist attractions.
Places to visit:
Visit Lahaina Banyan Court Park and see the oldest Banyan tree on the island.
Explore the historic US Seamen's Hospital.
Step back in time at the Hale Pa'ahao Old Lahaina Prison.
For more Places to Stay, check out our full Maui Neighborhood Guide!
It wouldn't be a trip to Maui without checking out some of its amazing waterfalls, some of which are up to 40 feet high and which tumble blissfully into natural swimming pools. It isn't just about the waterfalls themselves though: getting to them is half of the fun. Following streams and jungle trails, especially in East Maui, will yield easy-to-access results.
Though unstressful and usually not high in terms of difficulty level, clambering along trails to reach waterfalls definitely makes for an adventurous thing to do in Maui. Upper Waikani Falls, for example, is a good option: there are three natural pools to swim in here!
Looking for interesting things to do in Maui that don't involve beaches, jungles and waterfalls? (Though let's be clear: we love all that stuff, of course). Then make a beeline for Lahaina. Hundreds of years ago, this was the capital of Maui Loa the ali'i nu (kingdom), and was, in fact, the royal capital of the Kingdom of Hawaii from 1820 to 1845, when it reverted back to Honolulu.
Stroll around the town and discover vestiges of the past like the Baldwin House (1835), the old Court House, the old Prison, and a lot of other old buildings that can be a surprise for anyone who thinks Hawaii is just poke bowls and surf wax.
5. See the natural wonder that is the Nakalele Blow Hole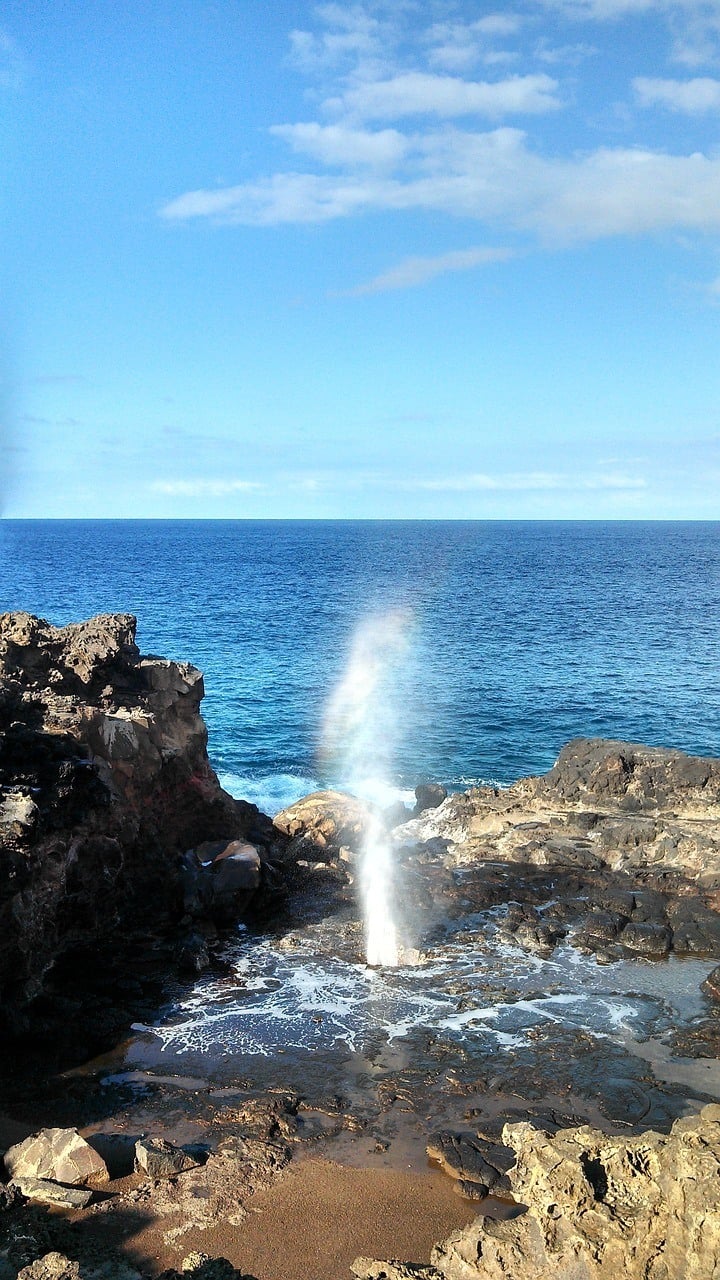 At the northern end of Maui you'll find Nakalele Blow Hole and we have to say, it's pretty cool. One of the more unique ways to experience the nature of Maui, this tangle of cooled lava by the sea has formed a tunnel that – when the tide and waves are right – shoots water up to 100 feet in the air.
You can get down to the water by parking your car in the nearby lot and taking the short (but steep) hike down to the blowhole itself – it's around a kilometre. When it comes to outdoors-y things to do in Maui, this is one of the best; the views of the rugged coastline from here, including a cute heart-shaped rock, are pretty spectacular. Just don't get too close to the blowhole (no, really – it can be dangerous).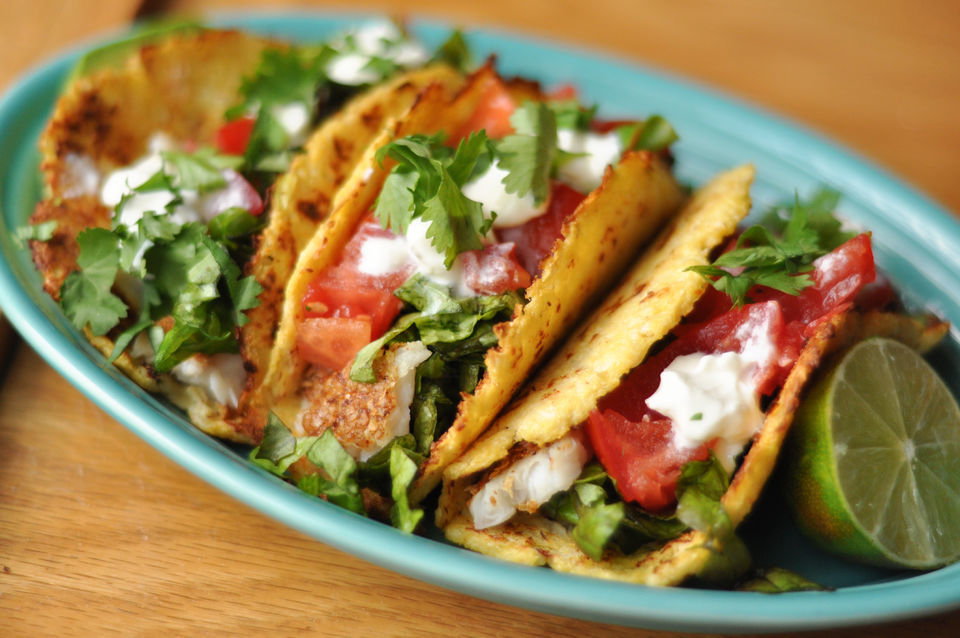 What better way to get involved in the culture of Maui than through its food? Head to the town of Wailuku, with its old, historic neighbourhoods, where you can hit up a whole load of authentic food joints. You'll find a whole lot of Asian and Pacific Islander influence on the gastronomic scene here.
Expect fresh local ingredients and spices at the variety of places to eat here. Everything from fresh fish tacos and saimin (Chinese-influenced noodle soup), to chicken katsu curry and hot malasadas. You could even wash it all down with some beers at the local family-run brewery. Definitely one of our favourite things to do in Maui!
Wailuku is also a great place to find USA yoga retreats!
Small Pack Problems? 😉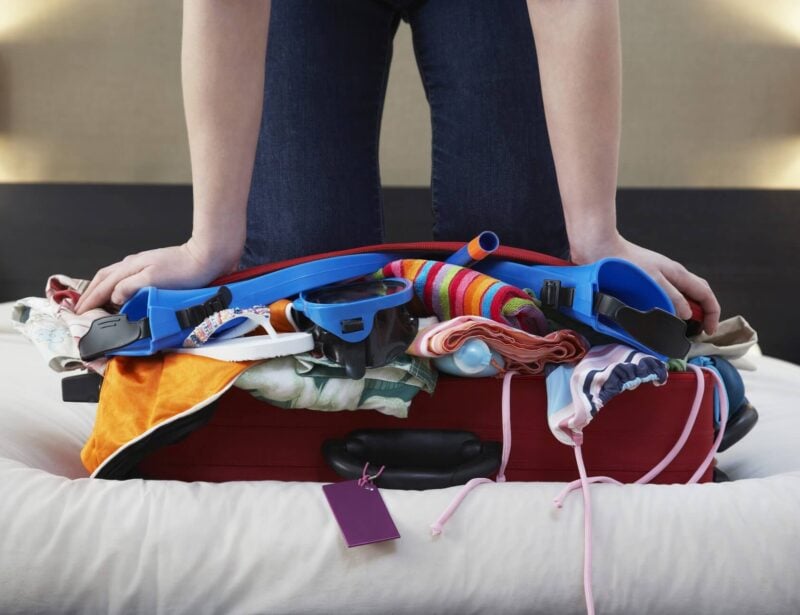 My missus travels with all her clothes in ziplock bags: don't be like my missus. UP YOUR PACKING GAME!
Packing cubes for the globetrotters and compression sacks for the real adventurers – these babies are a traveller's best kept secret. They organise yo' packing and minimise its volume too so you can pack MORE.
Or, y'know… you can stick to ziplock bags.
View Our Fave Cubes
Or Check Out the Sacks!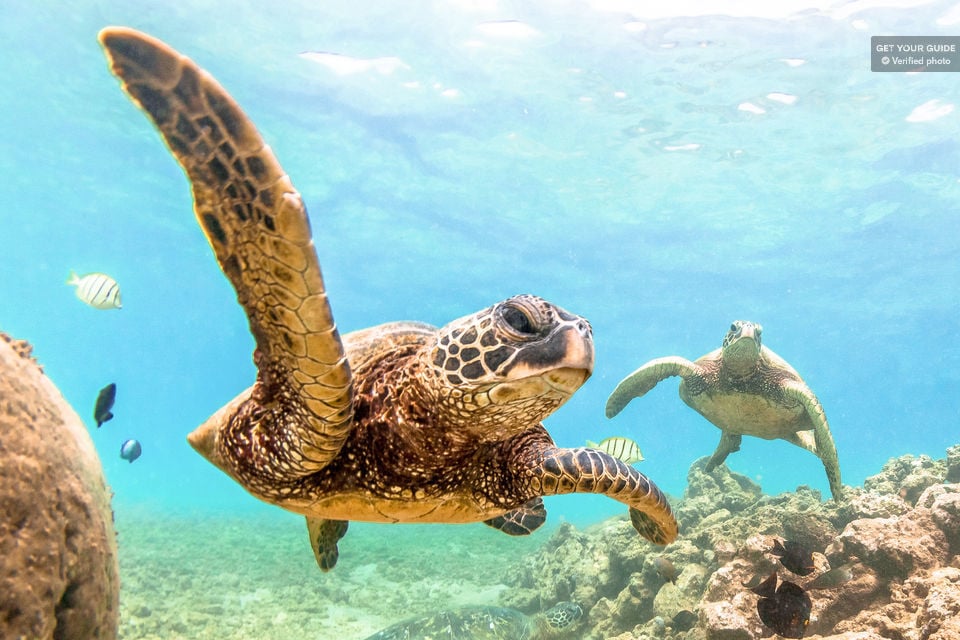 If you really like the idea of underwater life as opposed to above-water life (which sucks), then you should take yourself to Molokini. It will take your breath away (or is just you drowning?!), this extinct volcano, half-submerged in the Pacific Ocean, looks like something from a movie or a dream. It's awesome.
Located in 'Alalakeki Channel, between Maui and Kaho'olawe, getting your snorkel on and exploring the depths in the crater of Molokini itself is definitely one of the coolest things to do in Maui. There's a ton of marine life living in the protected crescent-shaped bowl of watery goodness here; the reef is amazing and visibility is usually around 150 feet. Tip: it's best in the morning.
8. Spend the day chilling out in Paia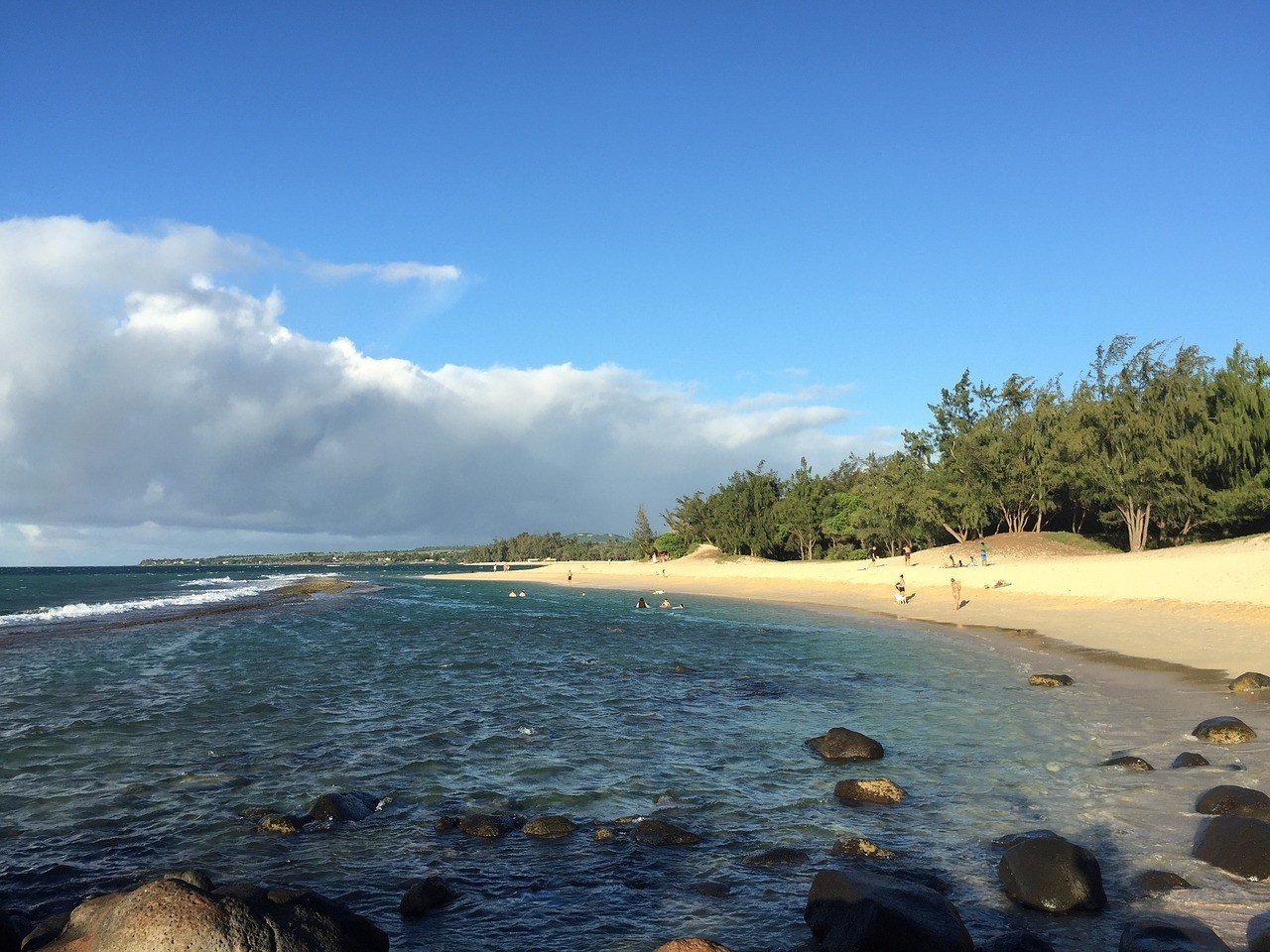 Finally, the surf vibes you were waiting for! Formerly a plantation village, Paia is now a laid back surfing hub. It's home to cool local businesses, chilled cafes and good restaurants, making it a destination all in its own right nowadays. For one of the more cool things to do in Maui, hitting up Paia should be on your list.
What should you do here? Well, it's easy. Cafe-hop with the cool kids, get your surf on at its beaches, rub shoulders with hippies in the bars, and browse the surf shops and galleries. You can even get a massage. Hot tip: there's a Buddhist stupa here consecrated by the Dalai Lama!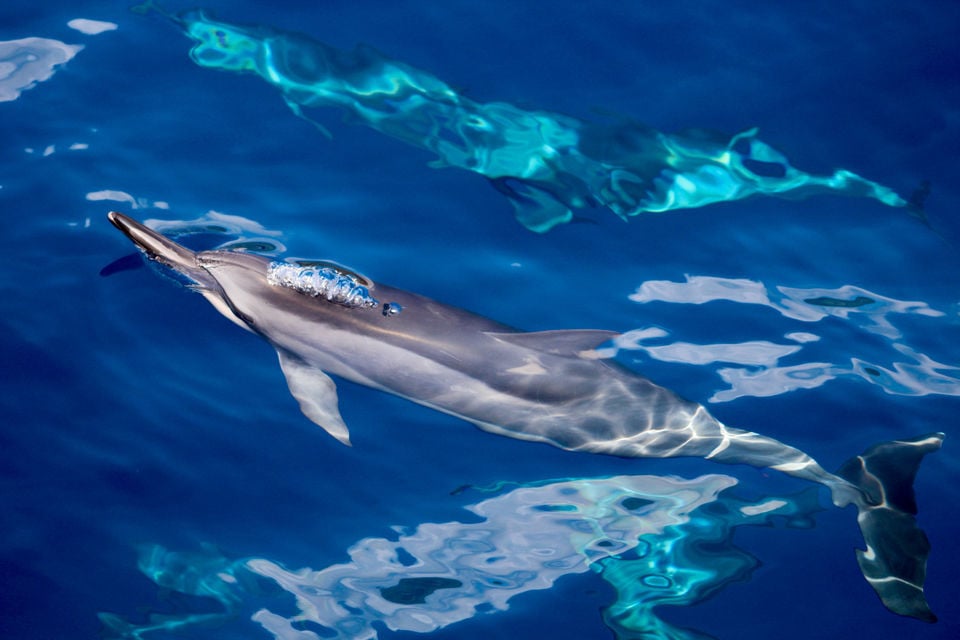 Ok, so this is one of those unmissable things to do in Maui that you really, really, erm can not miss! Get yourself by boat on the channel between Maui and Lanai Island and you'll get to see some of the coolest, most quintessentially Hawaiian marine mammals going.
We're talking dolphins. We're also talking toothed whales and Hawaiian monk seals. There's also other marine life here, like sea turtles and fish to spy in Lanai's coral reefs. So, make sure you slap on your reef-safe sunscreen and don't forget your snorkel for an unforgettable time above and below the surface.
10. Visit the The Pools at 'Ohe'o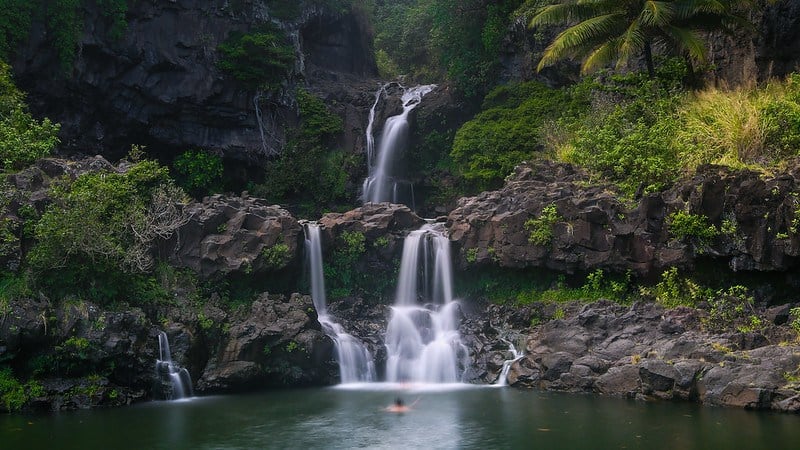 Also known as the Seven Sacred Pools, the 'Ohe'o Pools are a series of naturally formed pools fed by a stream and connected by waterfalls. Whilst the 'sacred' element may have just been a marketing ploy from the 20th century, the pools are nevertheless set along an idyllic valley that cuts through the jungle. Very Jurassic Park feels going on here but minus Jeff Goldbloom and a T-Rex. The connecting stream ends up literally dropping into the ocean.
One of the nicer, outdoors-y things to do in Maui, we would recommend that you get to the "Sacred" Pools before noon: it's around this time that the sacred crowds start to appear. So make the most of the idyllic atmosphere of this sacred place by coming early.
Unusual Things to Do in Maui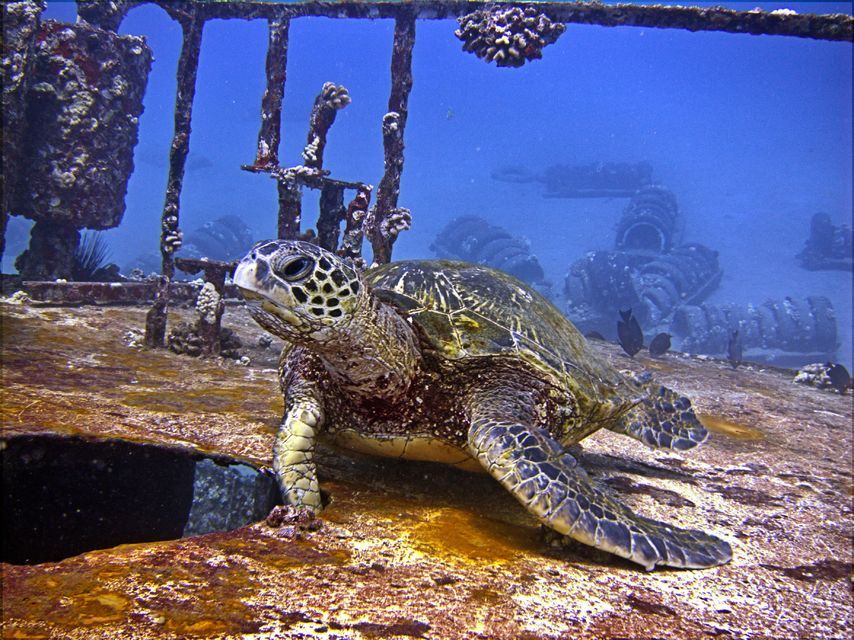 Is swimming too taxing for you? Feeling lazy? Then you'll probably love the idea of scooting around underwater, hands-free, on a scooter diving trip. Yep, that's an underwater-scooter!!! Be whisked along and see the sights beneath the waves without barely having to do a thing yourself. It's great!
You can do it right from the shore, which is pretty cool; you don't have to go off in a boat. Options for sites where you can go scooter diving are Keawakapu Outer Reef, the Wreck of the St. Anthony and the Landing Craft and the Tank. A surprisingly fun thing to do in Maui. And get this: it even counts towards your PADI certification.
12. Eat Hawaii hotdogs at Fukushima Store, Haiku
For a truly local taste, head over to Fukushima Store in Haiku. It's a family-run grocery store – with a difference. You can pick up cookies, soda and chips, obviously (it's a store), but it's the hotdogs here – claimed to be the best on the island – that really make visiting the store one of the best things to do in Maui.
Make sure you get everything on your 'dog: you won't regret it. And if you're a fan of the snacks served up at this mom and pop store – we mean, how could you not be? – you can even get a T-shirt.
13. Spend the day at Alli Kula Lavender Farm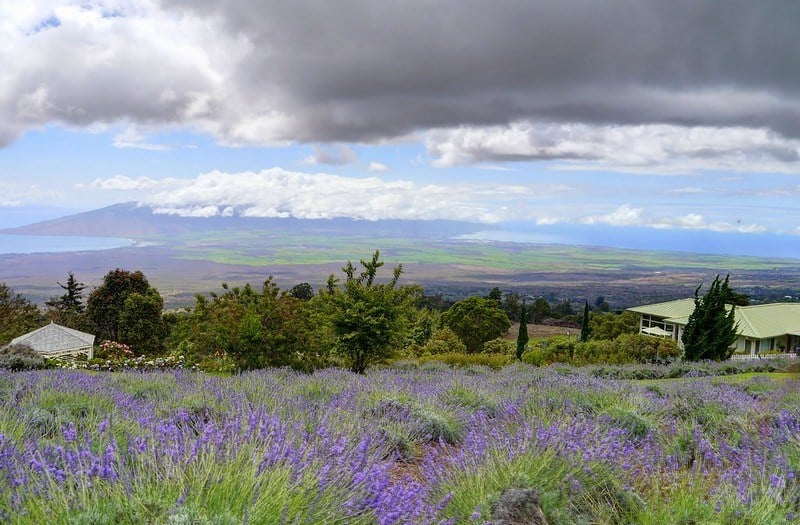 Lavender is obviously not native to Hawaii, but this unusual thing to see in Maui is nevertheless a beautiful sight to behold. Set in the upcountry region of the island, the Alli Kula Lavender Farm was created by an agricultural artist and is spread over 13 acres at 4,000 feet above sea level.
It's pretty spectacular: over 55,000 lavender plants grow here. They've adapted very easily in Maui, thanks to its "Mediterranean" climate, and turn the hills a shade of purple. You can even take a tour of the farm (if you want); these are on offer daily for as little as $10.
Safety in Maui
Hawaii is a very safe place, Maui even more so due to it's laidback nature. It's the sort of place, in fact, where nature is more likely to be your downfall than another human being.
Flash floods are common, so always check the weather and don't go out hiking in a downpour.
The sun tends to set super fast, so make sure to make your way back home way before it starts setting. You don't want to be stuck out in the middle of nowhere in the pitch black.
Ocean safety is also very important. Riptides and currents can be deadly, so make sure you ask a local where it's safe to swim; and if you're with children, only swim at beaches with lifeguards. Watch out for jellyfish and sea urchins (reef shoes are a good idea).
When it comes to keeping safe, stay away from isolated beaches at night if you're by yourself. Vehicle theft is also common, especially if you are renting a car in Maui, so try not to leave anything on show and don't leave valuables in your car.
All in all, make sure you know your limits, be prepared, watch the local news and use your common sense – you should be fine.
Read our tips for traveling safely before you fly and always get travel insurance. Check out our roundup of the best travel insurance.
Travel with peace of mind. Travel WITH a security belt.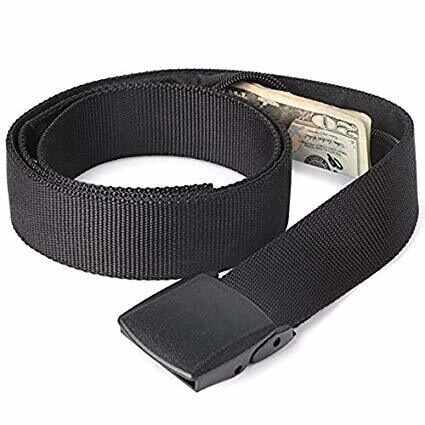 Get your cash stashed with this awesome Pacsafe money belt. It will keep your valuables safe no matter where you go.
It looks exactly like a normal belt except for a SECRET interior pocket perfectly designed to hide a wad of cash or a passport copy. Never get caught with your pants down again! (Unless you want to.)
Hide Yo' Money!
Things to Do in Maui at Night
SUP might be one of the best things to do in Maui whilst the sun is shining, but have you ever considered doing it at night? Because, yes, you can do that here. Don't worry though: the boards come equipped with LED lights that shine down into the water. This allows you to see where you're going, sure, but it also allows you to spot marine life swimming around below you. Maybe even turtles!
This is definitely a unique thing to do in Maui at night time – and very peaceful too. All you have to do is head over to Makena Landing Park and get yourself signed up for an adventure organised by Glow SUP Maui.
Check out our EPIC review of the best paddle boards for more inspiration.
Is This the Best Daypack EVER???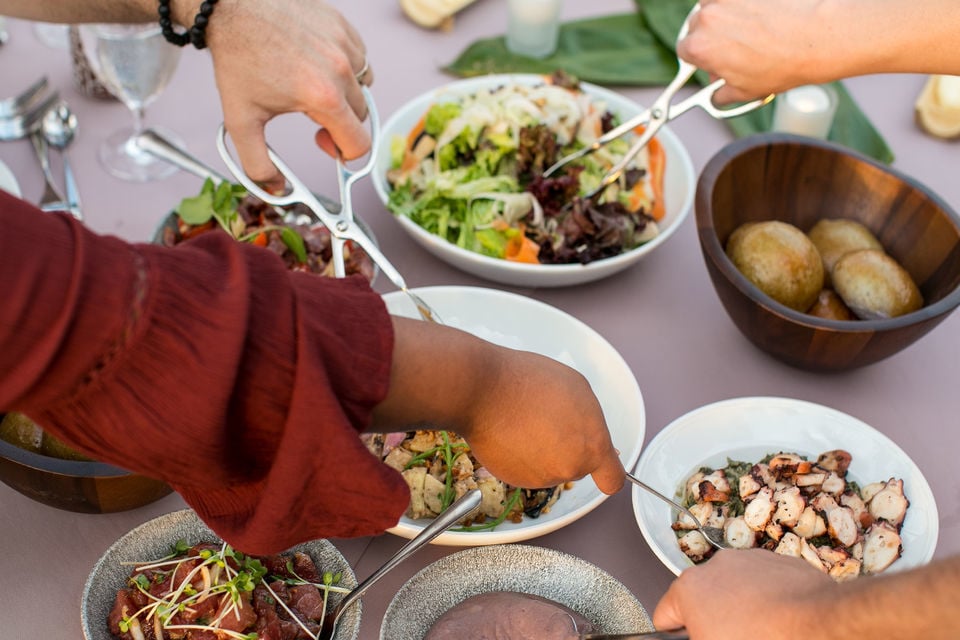 If you like food – who doesn't? – then you should get involved in a 'luau' (a traditional, Hawaiian party!). Yes, this has definitely got to be one of the most tourist-y things to do in Maui, but then again: where else are you going to experience something like this? Pretty much nowhere. It's still an awesome, and very fun, way to spend your time here.
So head to Andaz Maui Wailea Resort along Mokapu Beach, where they put on a very cool luau – complete with ohana (a traditional farm-to-table Hawaiian meal) and a lot of all-singing, all-dancing Hawaiian culture.
Whilst a luau is a Hawaiian thing, Hawaiian culture itself is part of a greater family of island culture: Polynesia. For something to do at night in Maui with kids, there's a different sort of luau going on at Ka'anapali; here you'll be able to experience a family-friendly mix of performances from New Zealand, Tahiti, Samoa and – of course – Hawaii.
There's an amazing array of stuff going on here, all complete with myths and legends of Maui and beyond woven into it. There's even a traditional imu ceremony, which involves a roasted pig being uncovered from an underground oven ready for your dinner.
Where to Stay in Maui
Looking for a specific place to stay? These are our highest recommendations for places to stay in Maui.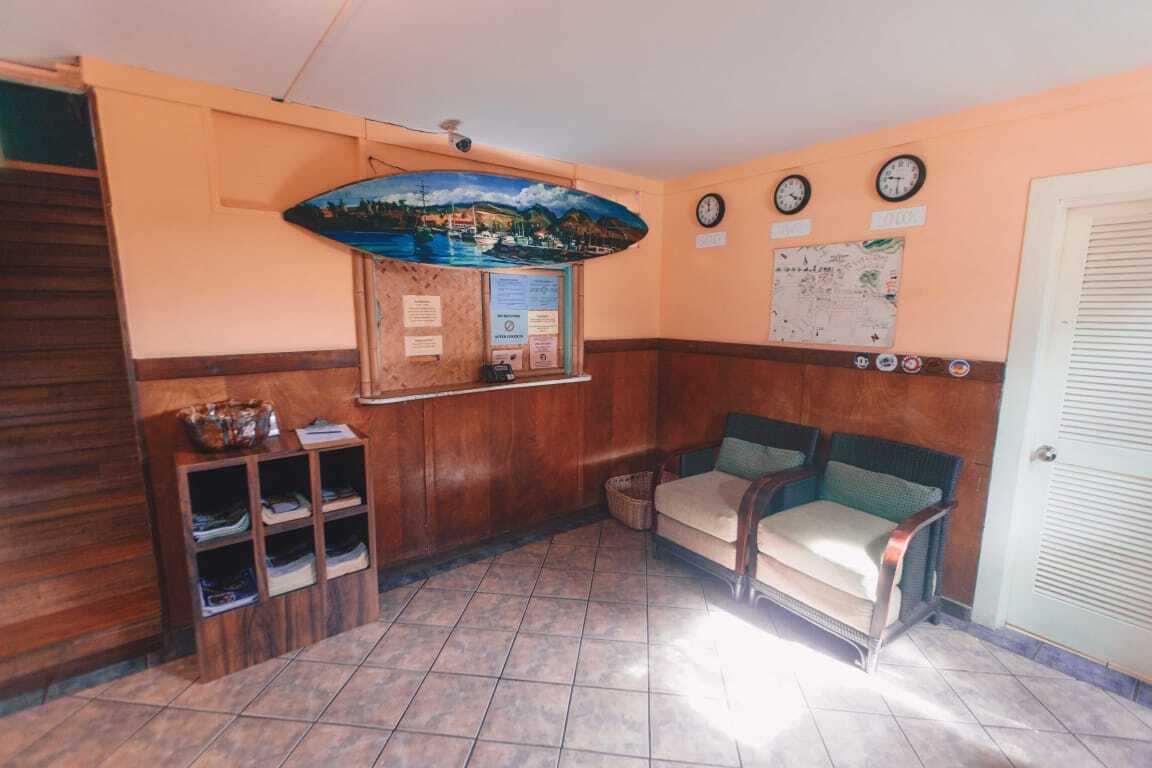 The Banana Bungalow wins our vote for the best hostel in Maui. Conveniently located in Wailuku, this hostel regularly hosts free tours, pancake breakfast, and happy hour parties. Guests can enjoy comfortable and clean accommodations, as well as wifi, a Jacuzzi and a garden.
If you love hostels, you should check out our list of the coolest hostels in Maui!
The Kaanapali Beach Club is the best hotel in Maui. It offers comfortable and spacious rooms that are great for families of all sizes. Guests can enjoy a rooftop terrace, an outdoor swimming pool, and a kids club.
There are also some amazing VRBOs in Maui worth checking out!
Romantic Things to Do in Maui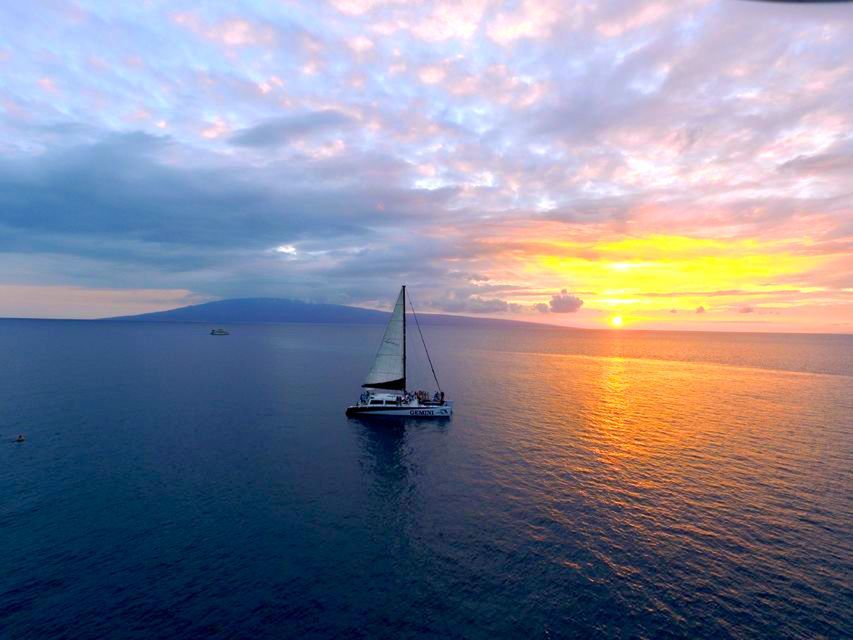 Looking for romantic things to do in Maui? Well, you can't get much more romantic than heading out on a cruise at sunset. Depart from Ka'anapali Beach and set sail for a couple of hours of dreamy cruising for you and your other half.
One of the best things about this nice little sunset cruise is having dinner complete with views of the West Maui Mountains as well as the islands of Moloka'i and Lanai. Sip mai tais, Maui-brewed beers, and soak up the romantic atmosphere before heading back to shore decidedly loved up and full of tasty food.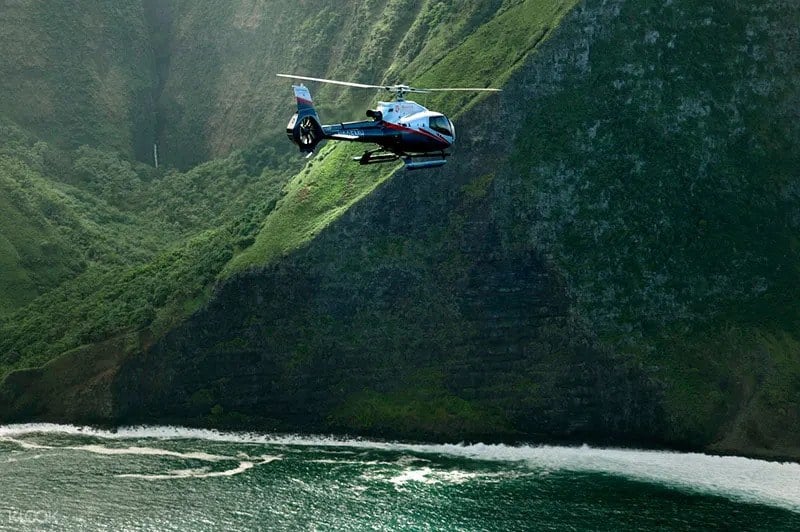 There's something about epic views that make for some supreme romance – so for the ultimate romantic thing to do in Maui for couples, take to the skies for some super stunning views. A helicopter tour is a pretty fancy thing to do, and we know these can be pretty expensive, but YOLO, right? This is Hawaii. Seeing it from above is incredible.
A bird's eye view from above Maui yields views of the sparkling sea studded with the islands of Maui and Lanai; the bright blue of the Pailolo Channel; and the waterfalls of Moloka'i; and fly over the lava rainforest in the Aio Valley State Park. This is definitely a special experience with the sorts of vistas that will etch themselves into your memories. Unreal.
Best Free Things to Do in Maui
19. See the spectacle that is Mauna Kea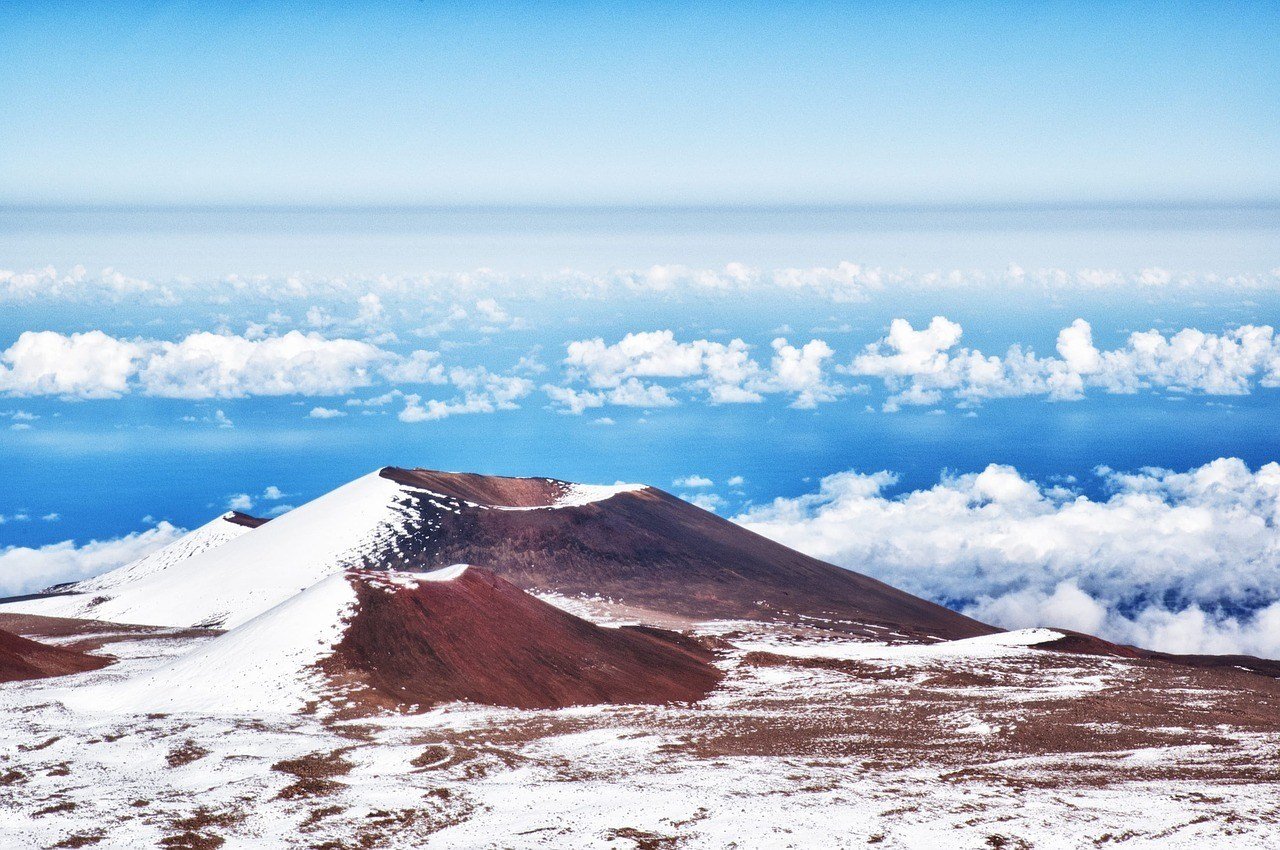 Mauna Kea, a dormant volcano, is the tallest peak in Hawaii. In fact, if measured from the sea floor, Mauna Kea would be the tallest mountain in the world, easily surpassing Everest, at over 10,000 metres in height. Now that's tall.
Considered to be a sacred peak – alongside every other mountain in Hawaii – Mauna Kea is so tall that it even comes with a seasonal snowy cap (home to the snow goddess, Poli'ahu). It's not on Maui, but on the neighbouring Big Island; all you have to do is head out on a boat into the Maui Channel to catch a glimpse of this giant mountain. Stunning.
20. Sit under the shade of Lahaina's Banyan Tree
One of our favourite things to do in Maui is simply visiting the huge (and very old) banyan tree in Lahaina. Planted in 1873 in Courthouse Square, now renamed Banyan Tree Park, this very cool tree is 18 metres tall, and has half an acre of canopy sprouting from 16 major trunks. We love us a banyan tree, we've got to say.
So if you're in Lahaina and you feel like something chilled to do in Maui, and you're there during Christmas, there's a special Holiday Season light-up event that makes for some pretty festive feels.
21. Hike the Pipiwai hiking trail to the Bamboo Forest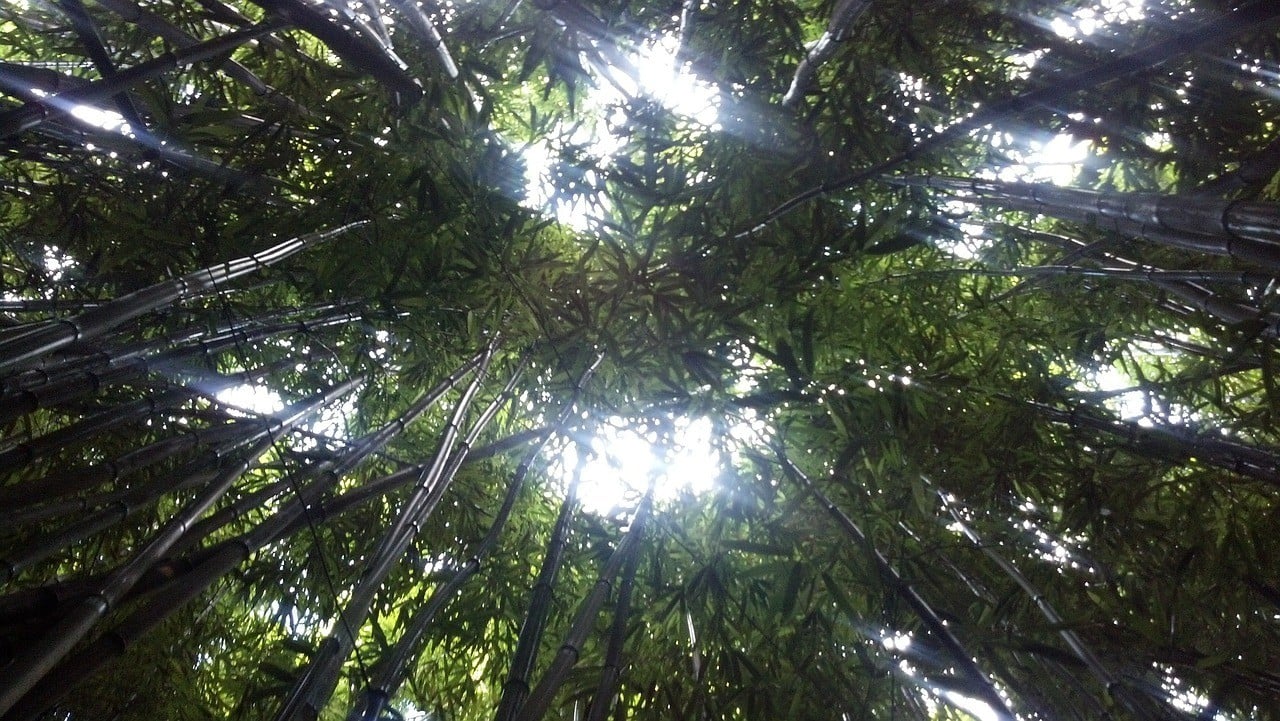 Some of the best free stuff to do in Maui involves simply putting on some suitable footwear and heading out for a hike. Nowhere is this more rewarding than the pretty unique Pipiwai hiking trail. Set in East Maui, this relatively short trail winds 1.8 miles through tropical rainforest and arrives at an amazing bamboo forest!
Situated in Haleakala National Park, this bamboo grove is a much wilder, much less touristed rival to the Arashiyama Bamboo Grove in Kyoto, Japan! Walk through banyans, and across a bridge across the eponymous Pipiwai stream, and then you get to walk through the thickets of bamboo here on boardwalks. It's pretty magical.
Books to Read in Maui
Hawaii: A Novel – Pulitzer Prize-winning author James A. Michener brings Hawaii's epic history vividly to life in a classic saga that has captivated readers since its initial publication in 1959.
Eddie Would Go: The Story of Eddie Aikau – As a fearless and gifted surfer, he rode the biggest waves in the world. As the first and most famous Waimea Bay lifeguard on the North Shore, he saved hundreds of lives from its treacherous waters, and as a proud Hawaiian, he sacrificed his life to save the crew aboard the voyaging canoe Hokule'a.
The Shark Dialogues – Shark Dialogues takes its place as the first novel to do justice to the rich heritage and cruel conflicts of the beautiful and beleaguered islands and their people.

Unlock the The Broke Backpacker's GREATEST Travel Secrets!
You pop your email here, and we promise to send you only travel content that's actually relevant — sounds like a pretty good deal to us!
Things to Do with Kids in Maui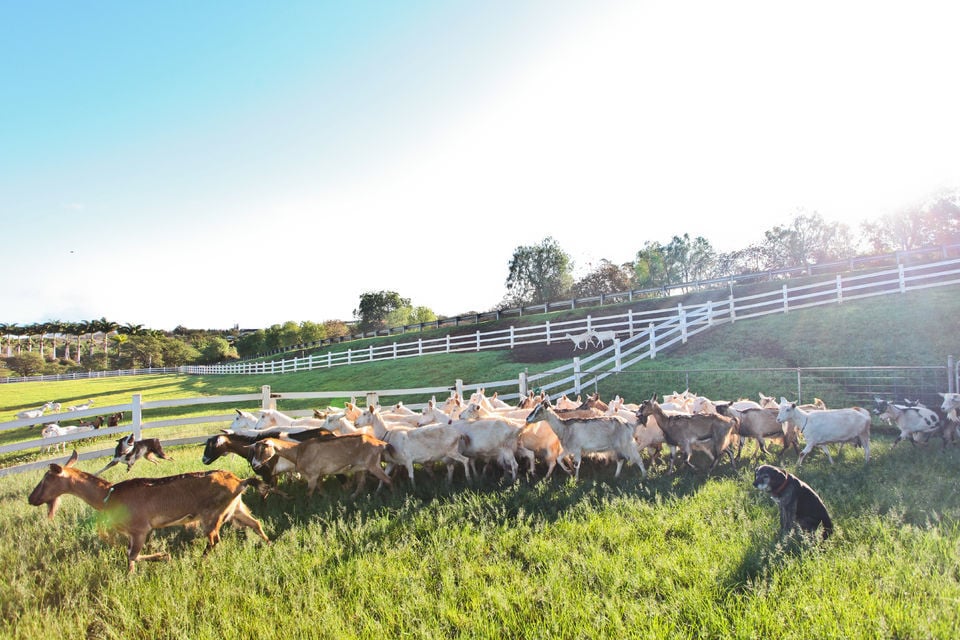 If you're in Maui with children, then we would highly recommend making your way to Surfing Goat Dairy, set in the lush pastures of the islands upcountry. This has got to be one of the best things to do with kids in Maui: a certified humane goat farm, this place produces gourmet cheese.
But it's meeting the playful goats themselves, and getting to feed them that'll be the highlight for your little ones. You (and your children) will even get to have a go at milking them, which will definitely be a memorable experience!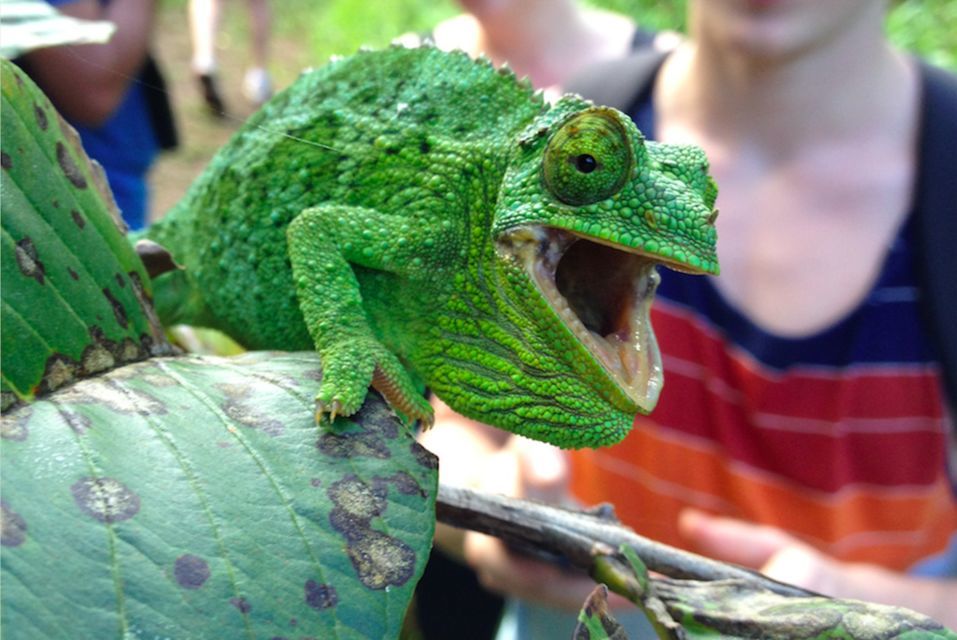 If you want to go off into the rainforests on Maui, but you're with small kids and you're a little worried at how that might all pan out doing it by yourself, there's a simple solution: get yourself a guide from Hike Maui. Don't let the word 'hike' scare you off though! It's not strenuous at all.
The minimum age on one of these hikes is 4, which is great if you're looking for family-friendly things to do in Maui. Having a guide is great too because they'll be able to spot all the wildlife that you'd probably miss. This is a must if you're on the island with young kids.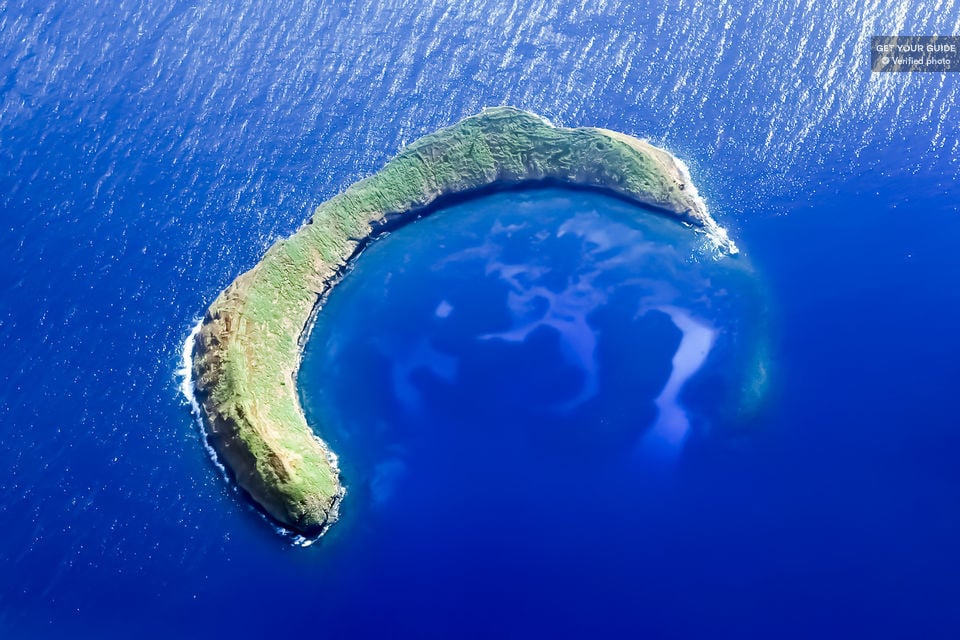 No, Turtle Town isn't a petting zoo or anything like that. It's a spot on Maui where sea turtles love to flock to. And how couldn't visiting here be one of the best things to do in Maui with kids? Swimming with Hawaiian green sea turtles is going to be something that's hard to forget. How awesome is that?
Maluaka Beach is the spot in question. Sea turtles here swim around lava formations looking for tasty things to eat. At the right time of year, there will be many of them to spy going about their daily business. Honestly, an amazing thing to do for families visiting Maui.
Other Things to Do in Maui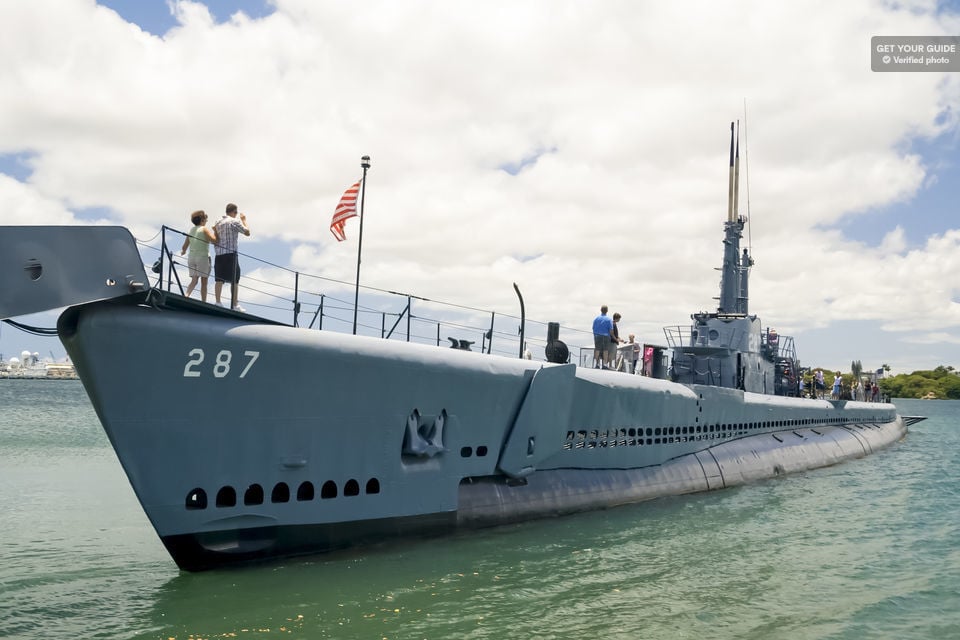 If you're interested in modern history, or specifically WWII history, then this is probably one of the most quintessential day trips from Maui. All you have to do is leave Maui – by plane, or by boat – and head to Honolulu, Oahu Island, where the historic Pearl Harbor will be just on the doorstep.
Visiting museums like The Attack Museum, exploring the USS Bowfin submarine, heading to the USS Arizona Memorial, amongst other things, will give you firsthand knowledge of the 1941 Attack on Pearl Harbor. Definitely one of the most interesting things to do in Hawaii as a whole.
26. Spot wildlife at Kanaha Pond State Wildlife Sanctuary
Calling all bird-lovers: you will love this nature-y thing to do on Maui! The Kanaha Pond is a beautiful marshy area where many different avian species like to congregate. The natural side of things is definitely interesting, but being set in the middle of an industrial area along the coast, strewn with WWII bunkers, it's a pretty unique spot, too.
Spot Hawaiian coots, stilts, nene (Hawaiian geese), and other birds as you stroll the boardwalks amongst the wetlands itself. One of the best things about this ecological jewel is that it won't cost you anything, easily making this one of the best free things to do in Kanaha. Bonus: nearby is a good kite- and wind-surfing spot.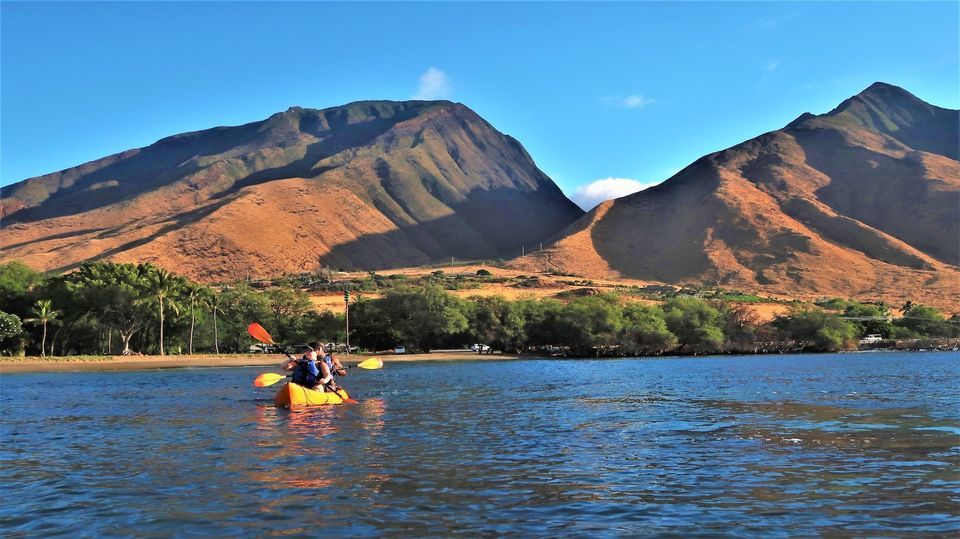 One of our favourite outdoors-y, adventurous things to do in Maui is to head out on a kayak and tackle the waves on the Ukumehame coastline. Best starting out from Ukumehame Beach State Park, heading along the coast here to see the beautiful volcanic peaks as well as wildlife including manta rays along the way, is an amazing way to spend your time in Maui.
The earlier you leave, the calmer the waters will be; so if you're a beginner, make sure you head out in the morning (when the light will be amazing, too). As an added bonus, from October to April, you may even be able to see humpback whales as well!
28. Sip on some locally grown coffee at Ka'anapali Coffee Farms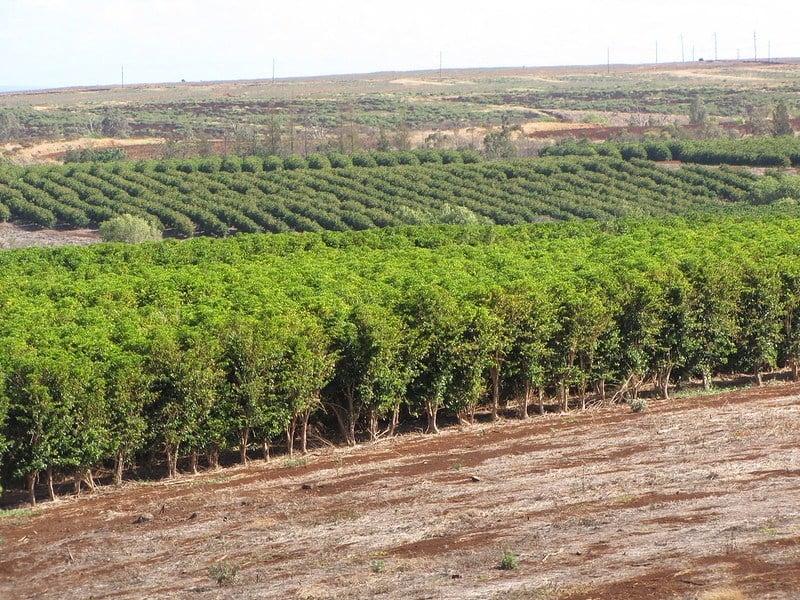 If you like coffee, then how could visiting an actual coffee plantation not be one of the most amazing things to do in Maui for you? Ka'anapali Coffee Farms has it all figured out, with row upon row of coffee plants set in amongst some breathtaking scenery and, of course, chances to taste a cup of its freshly roasted Joe.
Alongside the beautiful views, you can sip coffee, or even take a tour around the grounds to learn how the whole process works; there's different varieties of coffee grown here, so if you're coffee-mad we reckon you'd love to opportunity to educate yourself on the humble coffee cherry.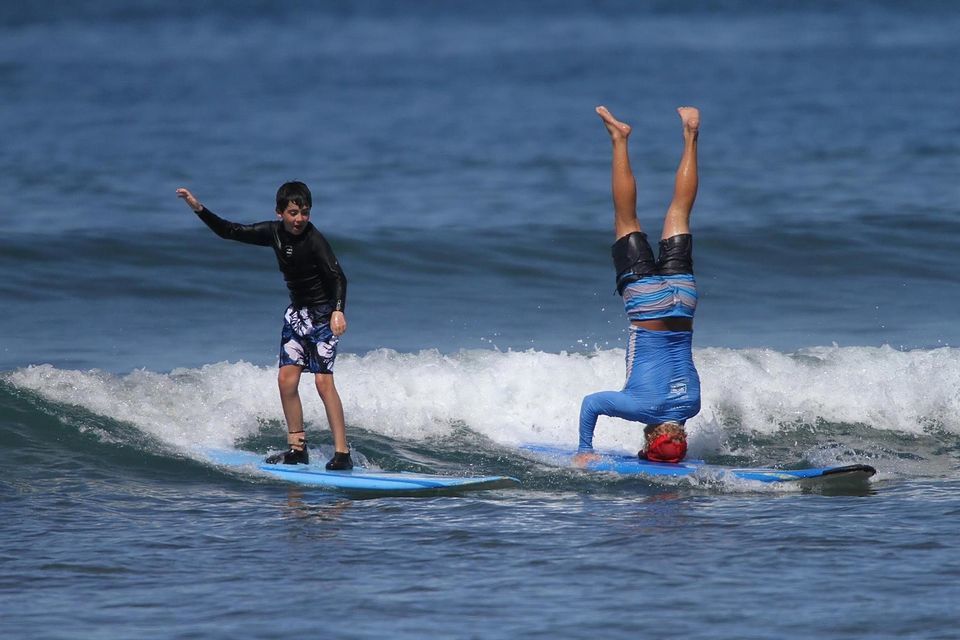 So, you can't surf, but you're interested in trying: don't worry. Maui is the place to try out. Specifically, the beaches at Lahaina have the ideal conditions for beginners. Everybody from children to people who have just never even touched a surfboard will be able to have a go at learning this sport. Where better to learn than in Hawaii, after all?
Grab an instructor from the Royal Hawaiian Surf Academy, who'll take you out and show you the ropes. They'll teach you how to ride a wave. It may not be the cheapest way to learn, but these people know their stuff!
30. Have a drink at Fleetwood's on The Front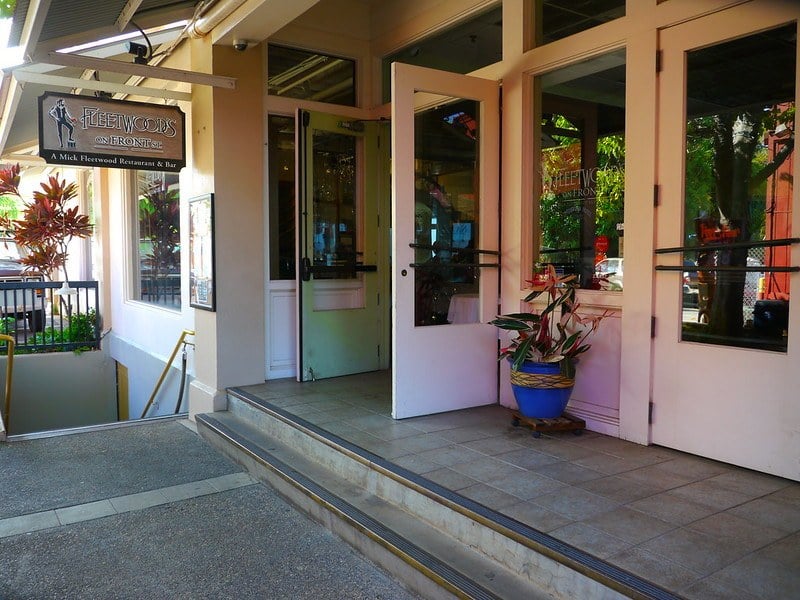 Owned by actual Fleetwood Mac founder Mick Fleetwood, who wanted to put music and food together (naturally), Fleetwood's on The Front opened in the historic district of Lahaina in 2012. The cool casual atmosphere has been attracting people ever since, making it one of the most popular places on the island.
Definitely one of the more unusual things to do in Maui, you should stop off for a drink at their rooftop bar for sunset. On Tuesdays, Thursdays and Sundays there's a Scottish bagpipe performance for sunset, whilst on Mondays, Wednesdays and Fridays, it's a Hawaiian hula performance. Wacky, but fun.
31. Get refreshed with Hawaiian Shave Ice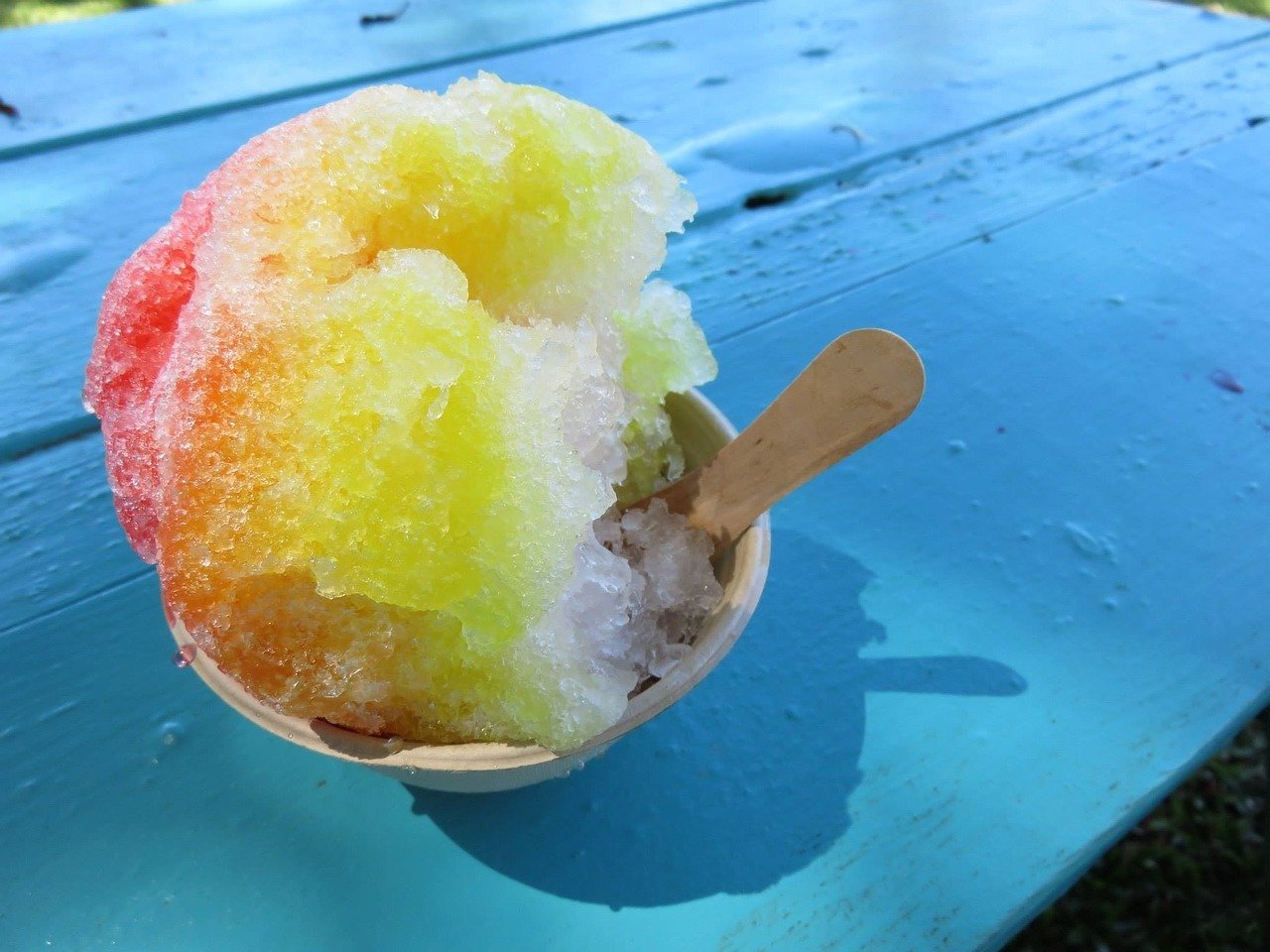 Introduced to Hawaii from Japan in the form of kakigori (literally, shaved ice) in the mid-1800s, it's now a decidedly Hawaiian thing and you'll be able to find it everywhere: from stores, from a cart on the street, or other vendors. There's even shave ice stores dedicated to this frozen dessert, like Ululani's Hawaiian Shave Ice, full of flavour.
Whatever you do, especially if you like exploring the food of a place, don't pass up the opportunity to tuck into a refreshing shaved ice: it's a great thing to do in Maui in summer!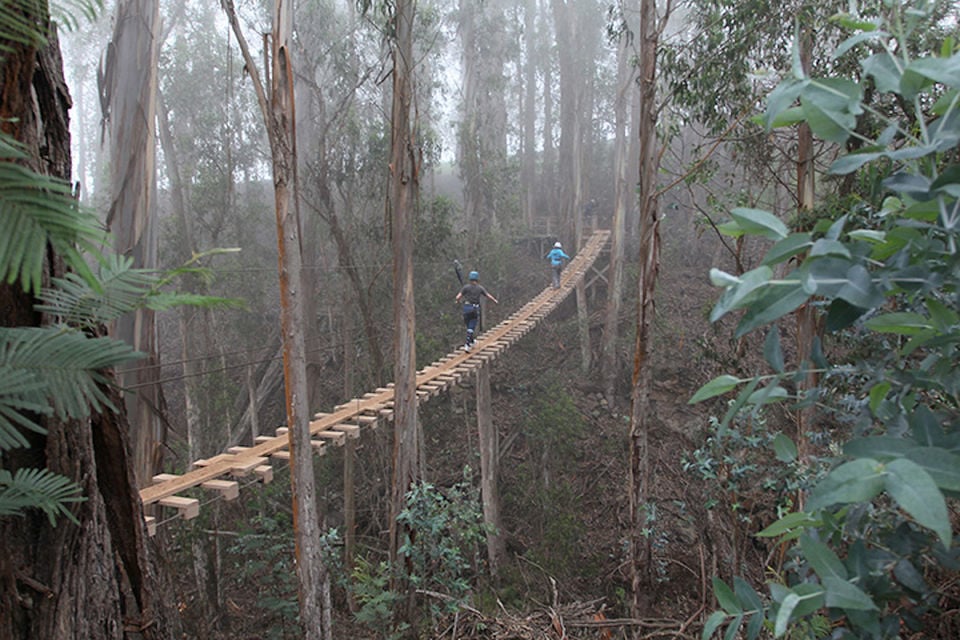 One of the most adventurous things to do in Maui, a zip-lining extravaganza at 40mph through Eucalyptus forests doesn't sound bad, does it? So head to Skyline Eco Adventures, in Haleakala, and you'll get to whizz through the trees at speed, across 10 zip lines increasing with length as you go.
Not only is this an adrenaline rush (complete with a swinging bridge, too), but the views you get from up high of the forest are pretty cool. It's also available for ages 10 years and upwards, so it totally would work if you're looking for something to do with kids in Maui!
33. Pick up some local fresh fruit
Spread throughout Maui, set along the roadsides, you will find boxes full of fruit. These local road-side fruit stands – which also sometimes stock eggs and other fresh produce – work on an honesty system: leave the right money (amount posted on the box) and take away whatever you've paid for. Simple.
Like a self-service system on the side of the road, it's very cute and can actually be a lot more diverse than just fruit and eggs. Sometimes home bakeries leave out fresh-made cakes, whilst some people even sell their plants. Very local, very fun, and a great way to get around the island, bouncing from box to box!
34. Get your green on at Kula Botanical Gardens
If you're looking for hipster-y things to do in Maui, then look no further than Kula Botanical Gardens. Filled with lush flora and other greenery, your Instagram feed will be completely blowing up with fresh snaps of succulents and tropical plants.
A family-owned place (dating back to 1968) that even comes complete with a rock garden and a koi pond, there's a mix of native Hawaiian and other plants from around here, making sure that you get your full dose of botanical goodness as you explore the grounds. If you're hungry, don't worry: there's a shop where you can pick up snacks.
35. Take the ferry to Lanai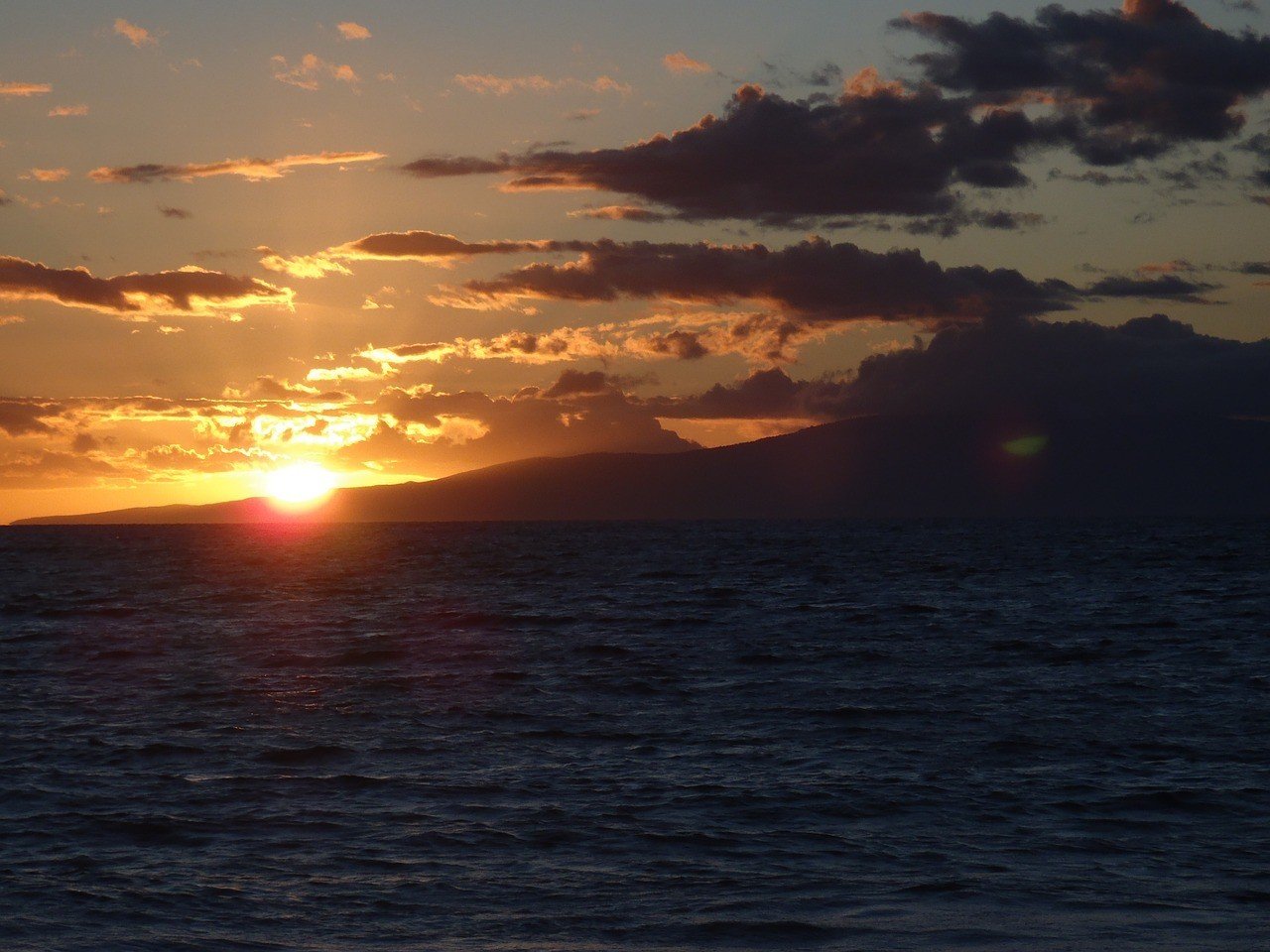 Visiting nearby Lanai is one of the most unmissable things to do in Maui. This island is what Hawaii was like before gentrification: there's only one poke shop, one gas station and 3,000 residents. There aren't even any traffic lights. Visiting Lanai is like taking a step back in time so if all the hipster / hippie-ness of Maui is bugging you, take a breath of fresh air on Lanai.
Even getting to the island is pretty rustic: the local ferry isn't a polished affair and feels like something that most tourists don't do. And if you're into hiking, you're in luck: head to the Munroe Trail for some amazing views across the island. Shipwreck Beach is a cool place to visit, too, complete with – you guessed it – a shipwreck just off shore. Tip: last boat back to Maui is at 6pm, so don't miss it!
Day Trips From Maui
If you're spending four days in Maui, or even a month, a day trip can be a fun way to see more of this tropical paradise! These trips are a great addition to your Maui itinerary, and there are lots of options to choose from!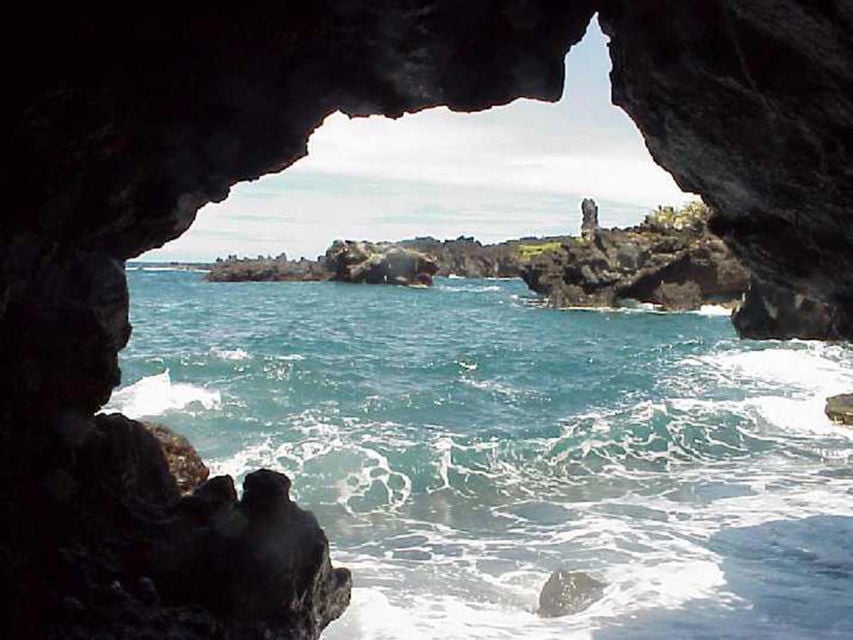 On this ten-hour day tour you'll travel the road to Hana, a breathtaking winding coastal road full of lush rainforests and waterfalls! Go off the beaten path in a small group setting of eight people and discover the less touristy areas of the island.
Enjoy a refreshing swim at a beach or near a waterfall and feast on a Tahitian BBQ lunch.
Learn about Hawaiian culture, history, legends and myths from your local tour guide who will offer insights into traditional Maui life! Hana is one of the most scenic places to visit in Maui, it's the perfect addition to your vacation!
If you need some inspiration on places to stay in Hana, check out our comprehensive guide on the best areas to stay in Hana.
On this 5.5-hour tour you'll snorkel in the extinct volcanic crater of Molokini and discover Maui's marine life! Go to Turtle Town, swim with Hawaiian Green Sea Turtles, and admire the colorful coral that surrounds the island. Experience the dramatic landscape of an extinct volcanic crater!
You'll travel to Molokini on a catamaran and enjoy the use of top quality snorkeling equipment. Included in this trip is a continental breakfast and deli lunch with a free soft drink. Alcoholic beverages are available for purchase on the boat. This thrilling adventure is a great addition to your Maui itinerary!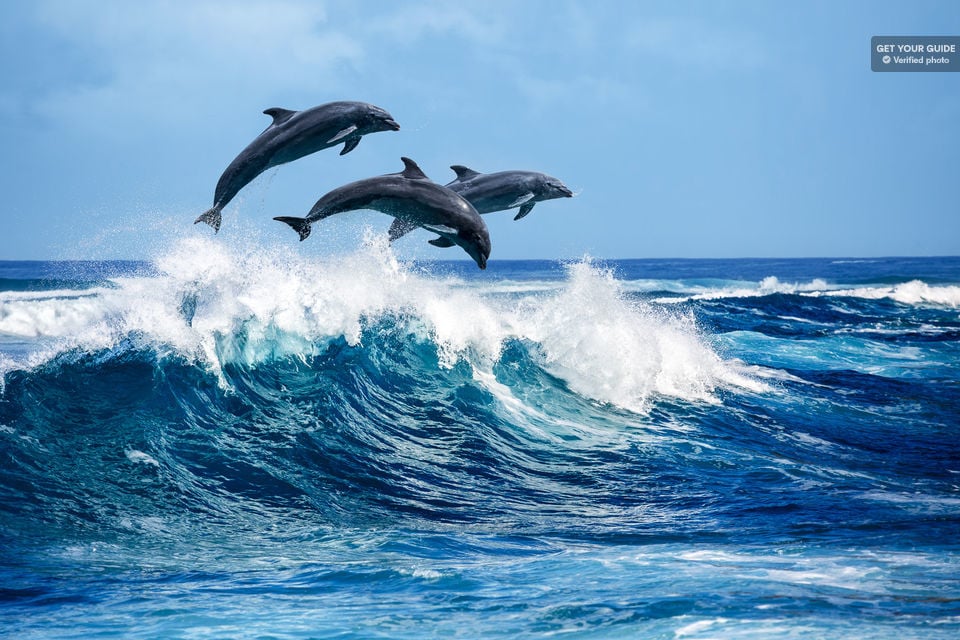 On this 5-hour tour you'll discover the island of Lanai! Enjoy wonderful views of the pacific and enjoy the warm breeze as you sail to this small Hawaiian island on a catamaran. Marvel at the marine life from a glass-bottom viewing area on the boat as you cruise through the water.
Snorkel with the amazing marine life of the reef gardens and witness spinner dolphins in their natural environment! Enjoy beers for just $2.00, post snorkeling Mai Thai's and eat a delicious tropical lunch! If you're a fan of dolphins, make sure to add this trip to your Maui travel itinerary!
Save $$$ • Save the Planet • Save Your Stomach!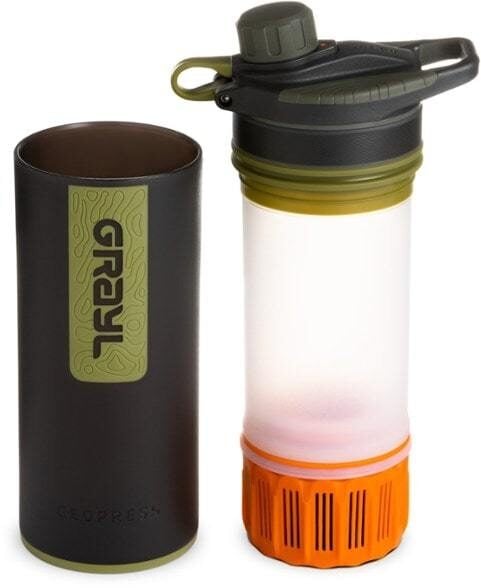 Drink water from ANYWHERE. The Grayl Geopress is the market's leading filtered water bottle protecting your tum from all the waterborne nasties. PLUS, you save money and the environment!
Single-use plastic bottles are a MASSIVE threat to marine life. Be a part of the solution and travel with a filter water bottle.
We've tested the Geopress rigorously from the icy heights of Pakistan to the tropical jungles of Cuba, and the results are in: it WORKS. Buy a Geopress: it's the last water bottle you'll ever buy.
Buy a Geopress!
Read the Review
3 Day Maui Itinerary
So those were some pretty epic things to do in Maui – and a lot of them, too. But there are so many here that trying to fit them all into your schedule might be a bit of a headache. Don't worry though: we have created a very handy 3 day Maui itinerary to help you organise your holiday diary and fit in only the best bits of this stunning Hawaiian island.
Day 1
The best time to head out kayaking along the Ukumehame Coastline is in the morning, so we're saying you should start your day with an invigorating morning on the water. Hit the high seas at around 8am, spotting marine life and marvelling at the coastline. After that, dry off in the sun and then make the 30 minute drive to the Surfing Goat Dairy. This is some light, pre-lunch fun (and very cute, too).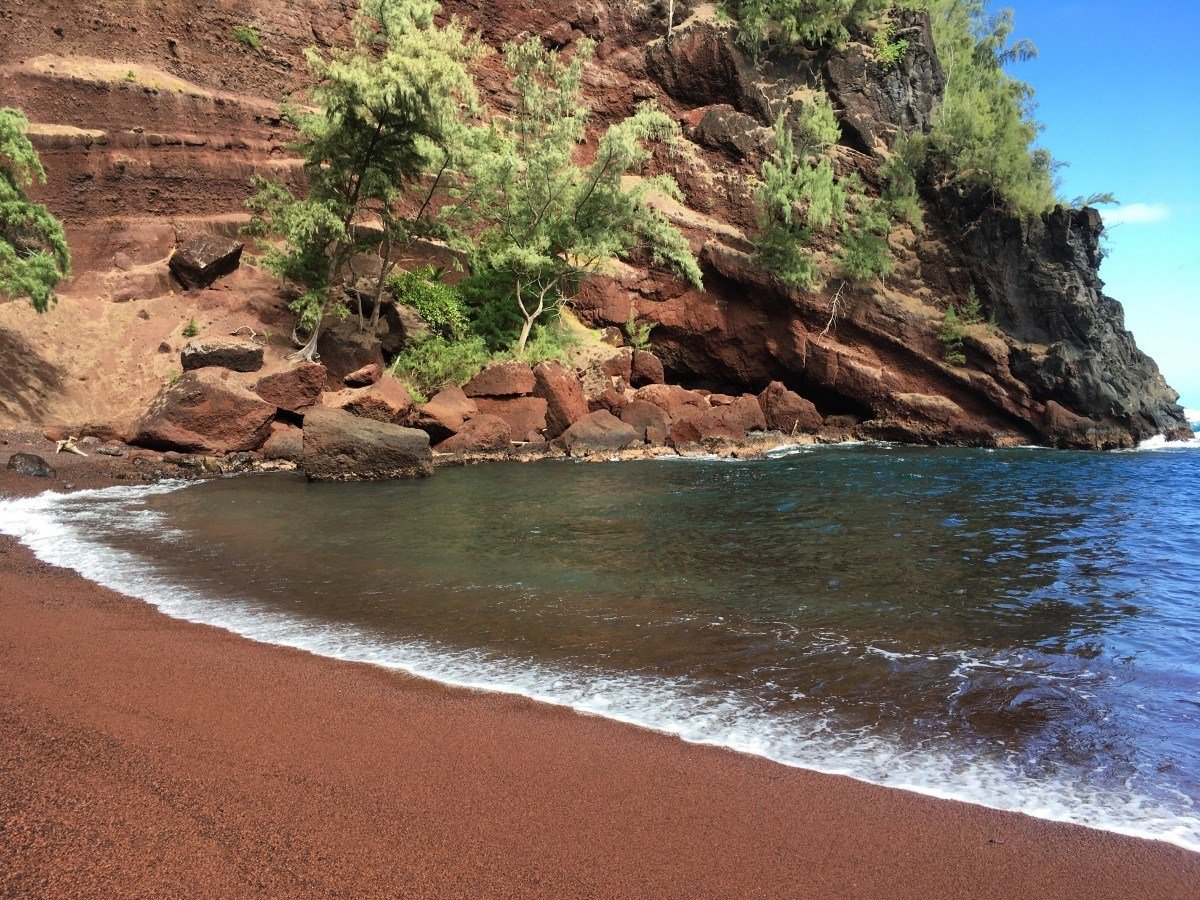 If you've got children with you, we bet you'll be spending longer at the Dairy! Either way, you'll be hungry by now: drive for around 17 minutes to find Kula Botanical Gardens. Grab some lunch at the onsite cafe and then walk it off amongst the beautiful pathways (and stunning scenery) of this natural spot. There's nothing left to do for the afternoon, so chill out, take a snooze, a shower…
… Then head out again to Ka'anapali Beach. This is where you can catch a boat for a sunset cruise – perfect for couples. Enjoy a few cocktails, soak up the atmosphere, then finish off the night (if you're still thirsty!) at one of the beachfront clubs along Ka'anapali once you're back on dry land.
Day 2
One of the most special things to do in Maui – like, we mean, unmissable – is to catch a sunrise at Haleakala National Park. The hike isn't too strenuous, but still you should bring a picnic, something to hydrate you, and a blanket so you can enjoy a breakfast with an epic view after your trek to the viewpoint. Cose to the entrance of the park, the Seven Sacred Pools at 'Ohe'o are easily reached.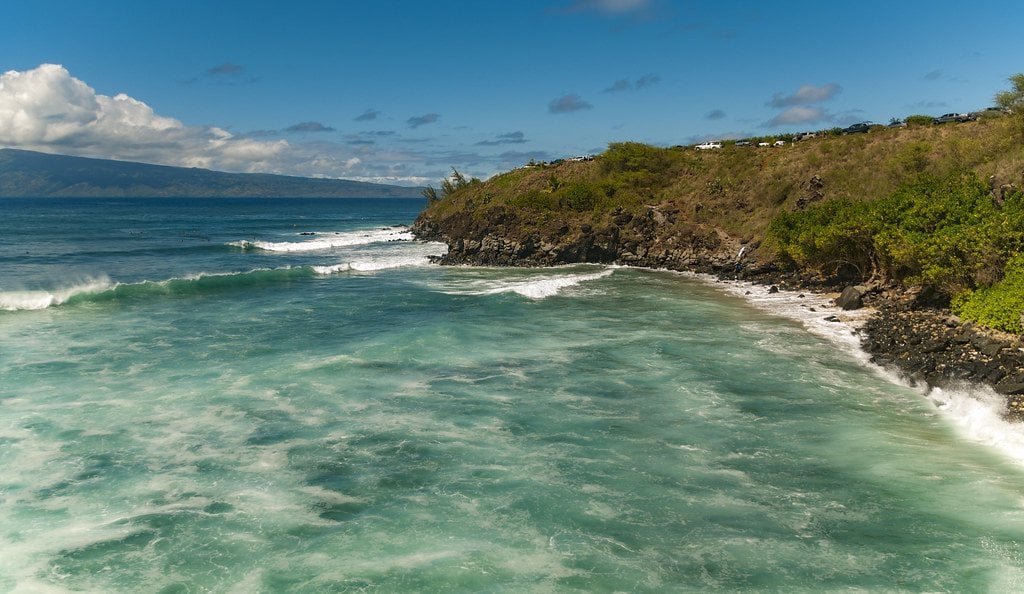 Marvel at the beauty of the pools, stroll along the trails and streams connecting them, snap a few pics to make everyone on Facebook jealous, and then it's on to your next activity. This is a beautiful (honestly stunning) 40-minute drive along the coast to the stark Pa'iloa Black Sand Beach. Make sure you document your visit with photos, stroll along the beach, then jump in the car again.
Grab some lunch in nearby Hana: somewhere like Thai Food by Pranee or Da Fish Shack would be great. Another lovely drive (1 hour) will take you to the Nakalele Blow Hole, stop along the way for snaps. Another hour behind the wheel completes your drive and has you reaching Andaz Maui Wailea Resort, your dinner and evening entertainment spot. Time for a proper luau!
Day 3
Breakfast on your third morning is a matter of heading out early to surf town Paia. There are some great spots here, but we recommend Paia Bay Coffee & Bar. Hang out in town, enjoy the vibes, maybe even try your hand at surfing – you could get a few pointers at Zack Howard Surf if you want to really get into it!
By now – if you're anything like us – you'll be hungry again. Take a 10 minute drive to Haiku; there's tons of stuff to eat around here, from veggie to vegan, but this is where you will find the amazing hotdogs at Fukushima Store. Chow down and then roll yourself back to the car for a 15 minute drive for an afternoon in Lahaina, hitting up its historic sights and, of course, its awesome Banyan Tree.
Since you've moved around enough for today (we think) your sunset spot will be the rooftop bar at Fleetwood's on The Front, a 4-minute stroll from the banyan tree. Depending on what day you've arrived, you'll be serenaded at sunset by bagpipes or treated to hula. Arrive for happy hour to indulge in $1 oysters.In short, you won't have to leave here all night. (Sometimes Mick Fleetwood plays live!)
Don't forget your travel insurance for Maui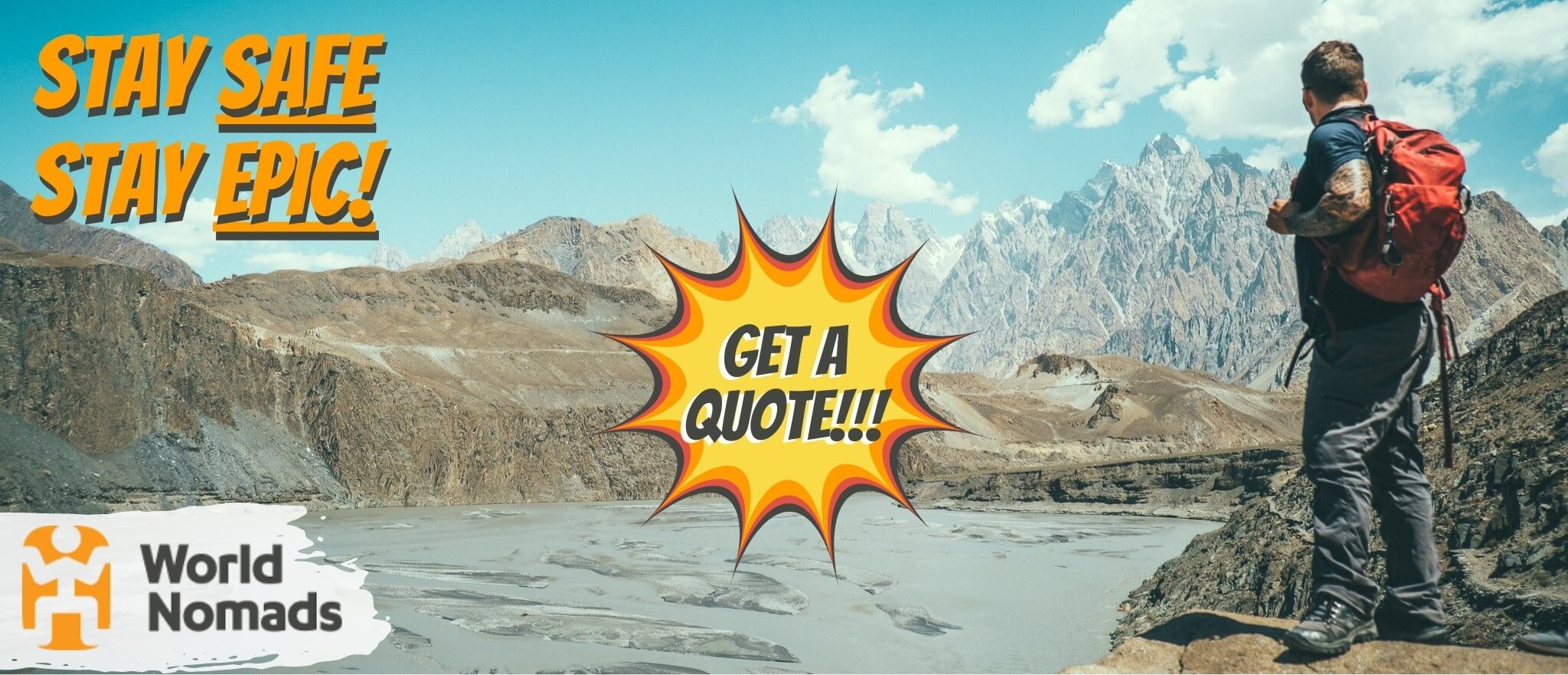 World Nomads' mission is to support and encourage travellers to explore their boundaries. They offer simple & flexible travel insurance, and safety advice to help you travel confidently.
They've been doing it since 2002 – protecting, connecting, and inspiring independent travellers just like you.
Get a quote below or read our in-depth review!
FAQ on Things to Do in Maui
Here are some quick answers to common questions about what to do and see in Maui.
Conclusion
Whilst Maui isn't Hawaii's most popular destination, it is still one of the best with a lot to do. Making the most of Maui, however, lies in finding some more leftfield things to do, more of the unexpected stuff. Hidden hikes, black sand beaches; sometimes just knowing when to go somewhere makes a difference.
We made sure our handy guide to the best things to do in Maui was packed with a variety of activities to suit just about every sort of traveller; we even planned it all out for you, so all you have to do now is pack!
---
Bye for now, but not forever!
If you want MORE top-tier Broke Backpacker content like this, then sign up for our weekly newsletter below to get the latest and greatest!
And for transparency's sake, please know that some of the links in our content are affiliate links. That means that if you book your accommodation, buy your gear, or sort your insurance through our link, we earn a small commission (at no extra cost to you). That said, we only link to the gear we trust and never recommend services we don't believe are up to scratch. Again, thank you!