The second-largest island in Hawaii, Maui is truly one of Mother Nature's most stunning playgrounds. Soft golden sands and dramatic black sands meet crystal clear waters, towering waterfalls cascade into shimmering pools, and picturesque volcanic landscapes make for incredible views as far as the eye can see.
The island has exciting hiking trails surrounded by fascinating wildlife, as well as a range of amazing watersports.
There are many accommodations spread across Maui – fancy hotels and resorts are abundant. With the extravagance, however, comes a hefty price tag.
Vacation rentals in Maui often offer much better value for money, without sacrificing comfort and luxury. With VRBOs in all of Maui's hotspots, find your own personal slice of paradise and stay somewhere that's truly unique and special.
If you're looking for the best place to stay in Maui, I'll help you find the perfect Maui VRBO for a stay to remember. This guide will lead you through what to look for in a VRBO, and even give you some insider tips with a list of my favorite rentals on the Valley Isle.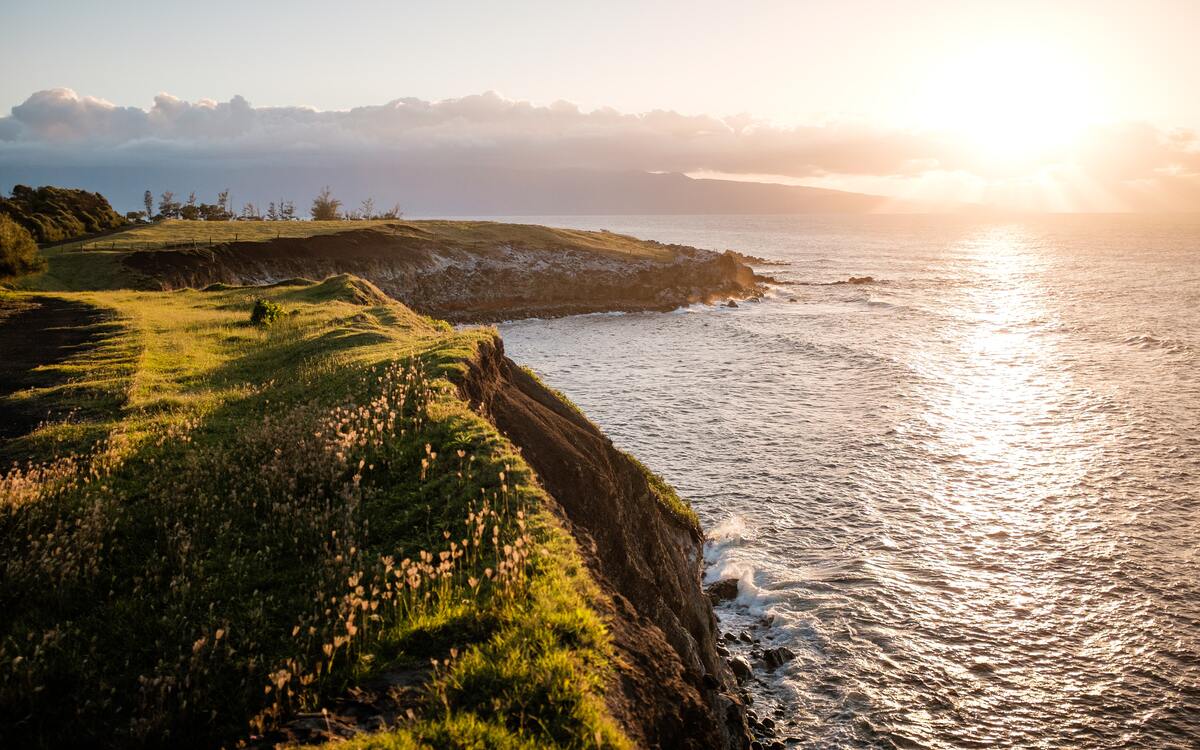 Quick Answer: These are the Top 5 VRBO in Maui
Overall Best Value VRBO in Maui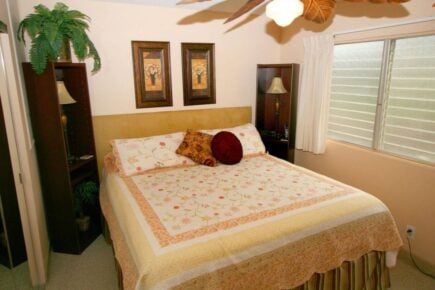 Overall Best Value VRBO in Maui
1BR Condo by Kamaole Beach 2
> $
> Two people
> Ground floor condo with lovely lanai
> Homey island charms
Best Budget VRBO in Maui
Best Budget VRBO in Maui
1BR Condo in South Kihei
> $
> Two Guests
> Full kitchen
> Shared pool
Best VRBO for Couples in Maui
Best VRBO for Couples in Maui
Home in Upcountry Maui
> $$
> Two Guests
> Surrounded by nature
> Beautiful rustic décor
Best VRBO for Families in Maui
Best VRBO for Families in Maui
Gorgeous Condo near the Beach
> $$
> Six Guests
> Close to many amenities
> Communal pool and BBQ
Over-the-Top Luxury VRBO in Maui
Over-the-Top Luxury VRBO in Maui
6BR Resort-Style Villa in Napili Bay
> $$$$
> 14 Guests
> Private pool and Jacuzzi!
> Luxury interiors

Unlock Our GREATEST Travel Secrets!
Sign up for our newsletter and get the best travel tips delivered right to your inbox.
What to Expect from VRBOs in Maui
If you don't fancy spending your vacation surrounded by lots of other holiday-makers, you'll be delighted to find these private spots to stay, all thanks to Maui VRBOs.
Situated all around the island, with some accommodations right on the beachfront and others nestled in the beautiful countryside, you won't have to worry about finding the perfect location near the best attractions to add to your Maui itinerary.
There are places that offer lashings of luxury, those that provide plenty of local charm, and, above all, top-notch accommodations that offer you convenience, privacy, and comfort that will make your stay superb.
Choose between modern apartments, charming cottages, comfy houses, and extravagant villas, each providing a perfect base for a romantic couples' getaway, fun family holidays, or exciting adventures with friends.
VRBO allows you to filter your search to find the exact features or facilities you require, meaning it's super easy to match your needs.
Whether you're looking for somewhere with a private pool, a large vacation rental where everyone in a group can have their own room, somewhere with a large kitchen for cozy home cooking, or something else, VRBOs in Maui will tick all your boxes.
Apartments
Many Maui VRBOs are classified as apartments. There is tons of variation though, from the price and the location to the amenities and number of rooms. You'll find everything from intimate studios for one or two to larger multi-room apartments for groups.
A lot of Maui's apartments can be found within walking distance of the beach. You can wake up and hit the sands within minutes making it perfect for beach bums.
That said, many apartments can be found close to the island's major towns as well as the beaches. These provide the best of both worlds for those who want to be close to the action.
While a great location comes at a premium, you can often find awesome deals on Maui's apartments that are set a little farther inland. Overall, prices for an apartment are still cheaper than a hotel.
You'll have more space and a greater sense of privacy than with a typical hotel stay. You can still find more social spots where you can enjoy communal facilities like on-site pools and gyms – there's no need to miss out!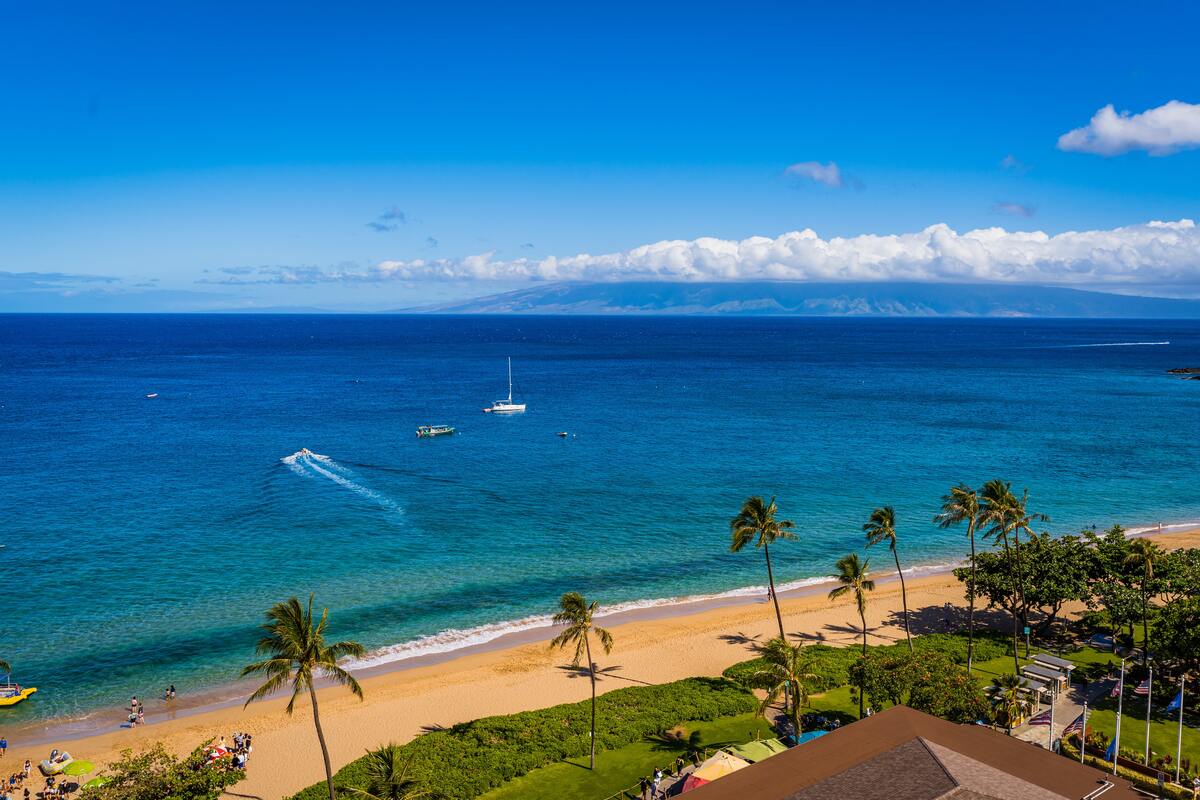 Cottages
You can find a terrific selection of cottages in Maui on VRBO. Especially in more rural, secluded, and inland destinations. At these spots you can soak up the island vibe, and enjoy lots of quiet time in beautiful surroundings.
Cottages in Maui are ideal for couples seeking romance and privacy. Most come with their own gardens, so you can bask in the sun and unwind outdoors without having to leave home.
Many of the places have well-equipped kitchens, perfect for lazy nights in preparing your own meals, or a late leisurely brunch. With private parking close to hand, cottages are a great choice for couples or groups who want to explore the island's highlights with a rental car.
From sleek and modern to rustic and farm-style, VRBO has a wide variety of cottages to choose from in Maui. Prices can vary from more budget-friendly options for backpackers in Maui to luxury holiday homes, you can also find some properties that would be great for a longer stay!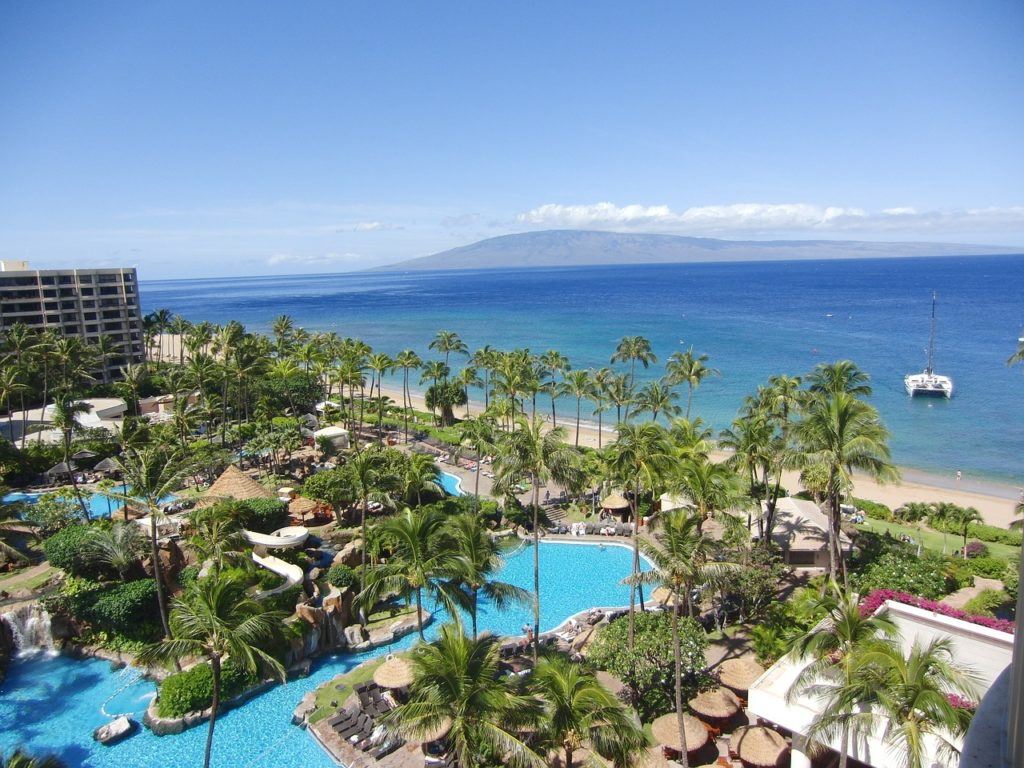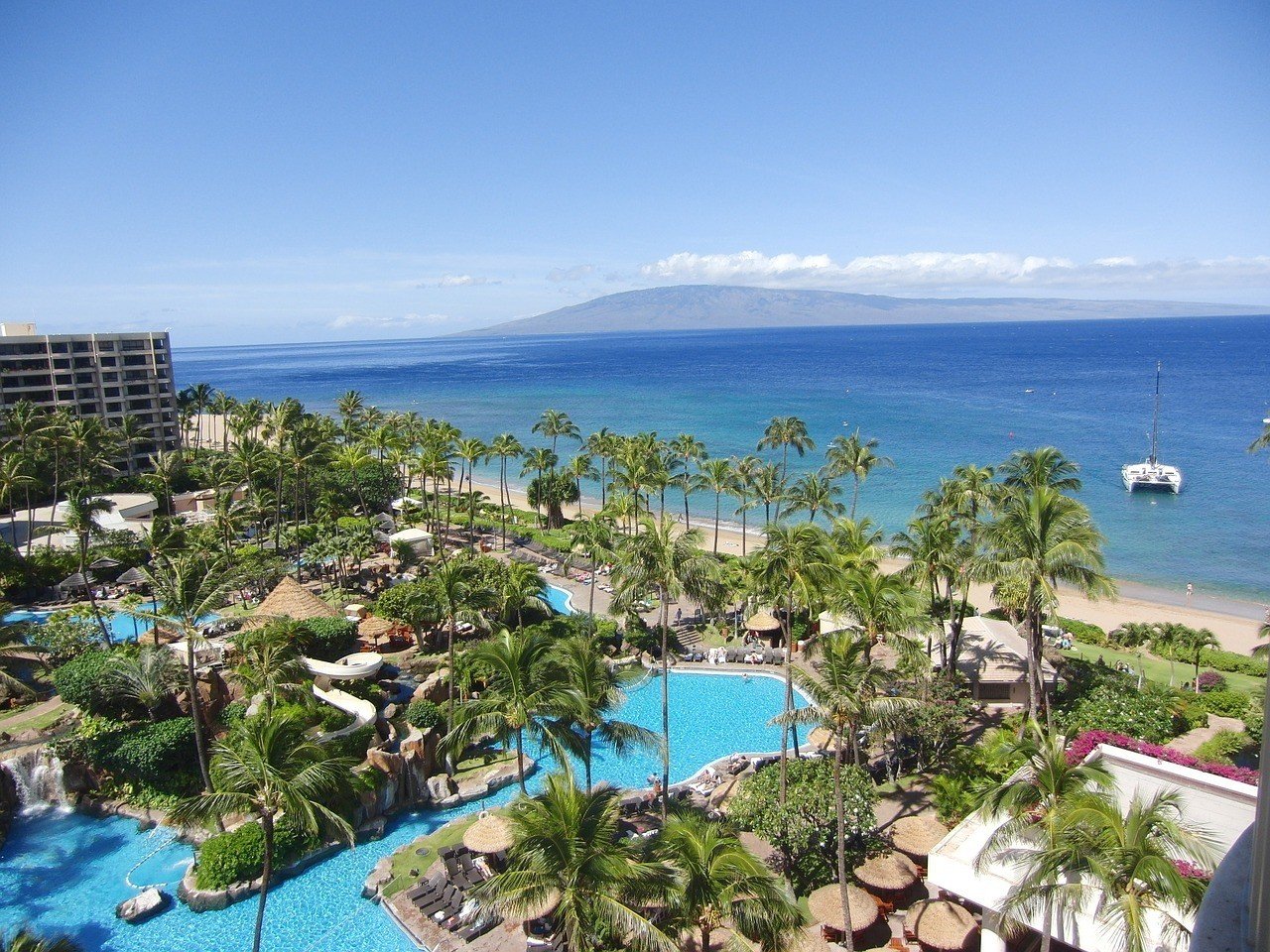 Houses
Houses are often a top choice of accommodation for families and groups of friends. A simple search of houses in Maui will provide a huge selection of attractive properties. Townhouses, villas, detached homes, and single-level bungalows are just a few of the enticing options.
Some of the major perks of houses over hotels are space and privacy – there's no need for the kids to pull down a sofa bed each night when they have their own room!
You can live like a local by staying in a residential area in Maui close to bustling towns and beaches, or, stay in a stunning holiday home set up with everything an exploring tourist could need.
The house options on VRBO Maui have a huge selection of amenities, from private pools and Jacuzzis, large kitchens, and outdoor BBQ areas, to sunny gardens and patios, ample parking, and games rooms. What more could you need?!
Why Stay in a VRBO
There are so many reasons to opt for VRBOs in Maui over loud and busy hotels. You can find intimate accommodations for loved-up couples and honeymooners, larger properties for families and friends, and even long-stay studios for digital nomads.
If that isn't enough, here are a few more reasons –
Unique Properties: While hotel rooms can start to look rather generic, Maui's VRBOs are incredibly diverse – stay in a ranch-style cottage, beach-side apartment, studio close to the shops, and even a house on a flower farm.
Last-Minute Booking: Decided to surprise your loved-ones to a last-minute getaway? Book your flights and rest assured that VRBO will notify you of all available properties right up to the last moment.
Affordability: Although Maui can be pricey, you'll typically pay less for a top-class VRBO than for a quality hotel. Meaning you will have more to spend on other parts of your vacation without compromising on your accommodation.
Privacy: Set the filter on your VRBO Maui search for properties that provide a totally private stay, if you want to get away from the crowds.
VRBO Experiences: Make the most of your time in Maui with terrific VRBO experiences.
The Top 20 VRBOs in Maui
Now you know what to expect from a Maui VRBO, let's look at the best VRBOs in Maui. Have a vacation to remember and relax in style, but I'll warn you, you may never want to leave!
$
Ground floor condo with lovely lanai
2 Guests
Homey island charms
This beautiful ground-floor condo has everything you need for days at the beach, thanks to the provided boogie boards, beach toys, parasols, beach chairs, and even a cooler for your use.
You can cook up a storm in the attractive well-equipped kitchen, which has extra amenities including a rice cooker, blender, and ice maker.
Nearby attractions include Kamaole 2 Beach, Kamaole 3 Beach, and Kilohana Park.
This 1-bedroom apartment provides awesome accommodation in Kihei just a short walk from the beach. The large living room is perfect for cozy evenings in, with a comfy sofa in front of a 42-inch TV.
The bedroom is relaxing with earthy tones for a calm and restful night's sleep. You can spend some time unwinding on your private terrace, or take a dip in the communal pool and hot tub.
When it's time to go exploring, you've got Kamaole Beach Park, Charley Youg Beach, and Kalama Skate Park nearby.
2 Guests
View of Haleakala Mountain
This light and airy cottage is ideally located close to everything Kihei has to offer, including the beach and a golf club.
It's compact but with everything you need, and the price tag means it's ideal for solo travellers. It has a full kitchen, living area and gorgeous garden with a BBQ grill
This VRBO Maui is also ideally located near Wailea Beach, Kula Forest Reserve, and Kalama Beach Park.
Is This the Best Backpack EVER???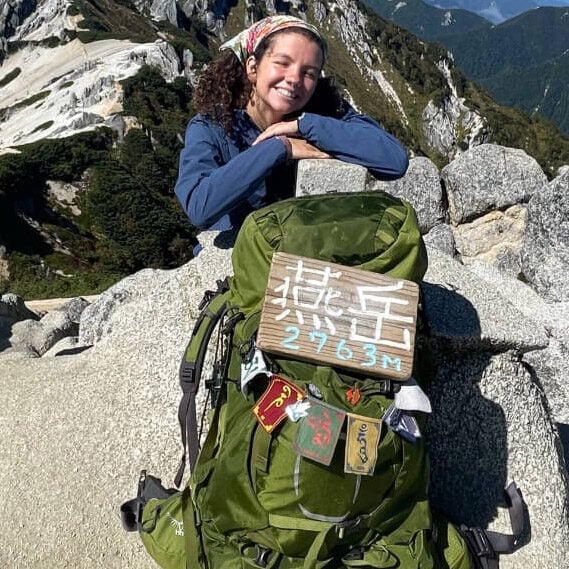 2 Guests
Beautiful rustic décor
This gorgeous cottage provides the perfect retreat for couples who want plenty of privacy. Secluded and surrounded by lots of nature, it offers prime stargazing and sunset vistas with dashes of old Maui.
Cuddle up on the porch and enjoy the views, or snuggle in front of the romantic fireplace. This is the best VRBO in Maui for couples.
This vacation rental is surrounded by nature, such as Red Hill, Kula Forest Reserve and Kahikinui Forest Reserve.
$$
Close to many amenities
6 Guests
Communal pool and BBQ
No need to worry about morning queues in this six-person condo – there are 2 full bathrooms. One of the best VRBOs in Maui for families, it's conveniently located just a short walk from the beach, shops, and restaurants.
You can splash about in the shared pool and hot tub, and fall in love with the condo's beachy décor.
If you love golf, head over to the nearby Maui Nui Golf Club, or explore Kihei Regional Park and Laie Beach.
$$$$
Private pool and Jacuzzi!
14 Guests
Luxury interiors
Treat yourself to a stay at this dazzling jewel for 14 in West Maui in the town of Napili. This gorgeous resort-style villa is complete with vaulted ceilings, bespoke finishings, plush furnishings, and unique artworks.
The private pool and Jacuzzi are nestled in your own private tropical haven. Featuring multiple living and dining areas inside and outside, there is plenty of space to socialize and chill with your friends and family.
You're also within a short distance of Napili Bay, the Kapalua Coastal Trail and Napili Gardens.
$$
Balcony overlooking the sea
4 Guests
Gorgeously decorated
This gorgeous 1-bedroom apartment is my pick for the best VRBO apartment in Maui. Sitting right next to the Pacific Ocean you can feel the sea breeze and hear the waves right from your balcony!
Everything in the apartment is sparkling, from the bathroom and kitchen to the ultra-comfy bed and sofa.
You are within walking distance of the beach, as well as within close distance to Maui Ocean Center, Maalaea Ebisu Kotohira Shrine, and Maalaea Harbor.
2 Guests
In the island's capital
Located in Wailuku Town and away from the tourist crowds, this cute cottage is the perfect place to experience the Maui of yesteryear. The historic cottage retains charming original features while also offering modern comforts like the well-equipped and spacious kitchen and satellite TV.
Throw open the large windows to feel the cooling winds blowing through, and take the time to explore the unique selection of shops nearby.
When it's time to wander, head out to the nearby Iao Valley, Wailuku Town or the Maui Academy of Performing Arts.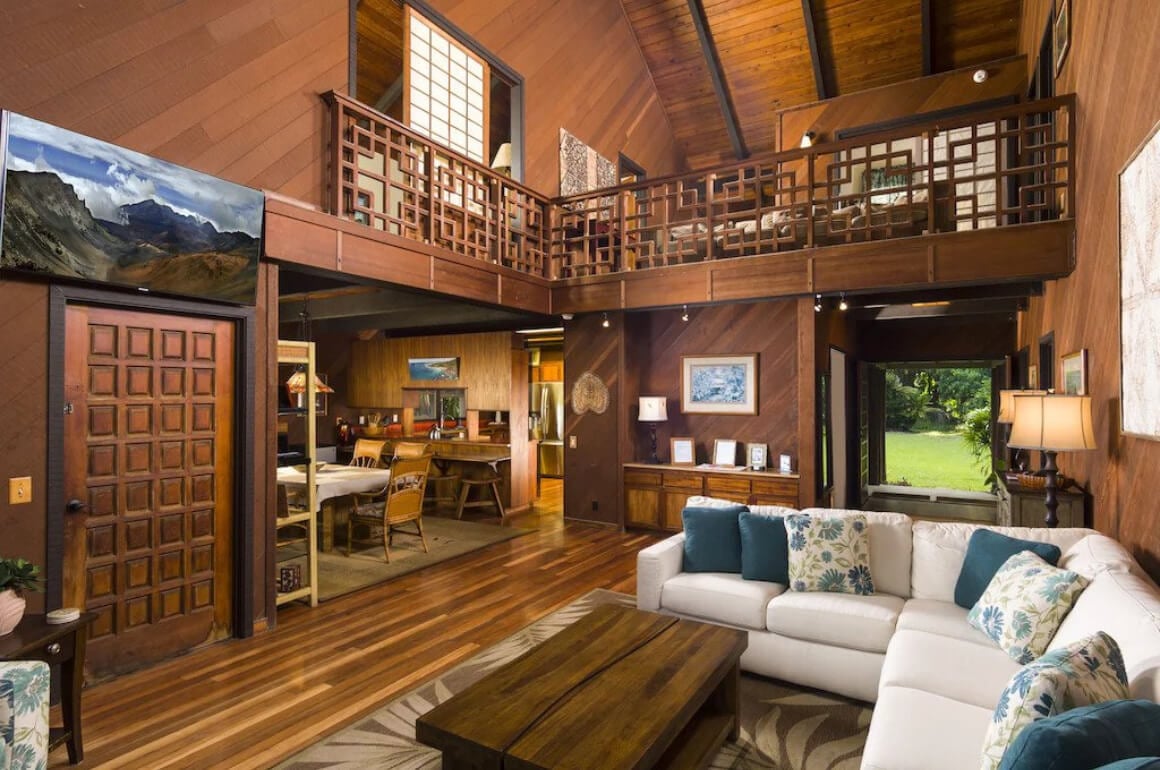 Round up your mates and head to this awesome VRBO in Maui. Nestled on Maui's north shore, this is a beautiful wooden home with luxury interiors throughout. It boasts a spacious living area and a fully-equipped kitchen.
There's a wraparound deck with gorgeous views of the ocean, plus a hot tub to enjoy the views from. There's also three bedrooms and two bathrooms. If space is what you're after, you're all set! Plus, it's close to the beach, and some of Maui's most jaw-dropping nature.
If you're looking for the best place to stay in Hana, this is ideally located near to tennis courts, Red Sand Beach, Hana Lava Tubes, Haleakala National Park and Hana Cultural Center.
Nestled in a lush tropical setting on a former banana plantation, this VRBO in Maui offers lots of privacy and oodles of natural appeal. If you're looking for seclusion, you got it!
Get the passion burning – literally – as you cook together on the private deck, admire the stunning views through the huge windows as you cuddle up in bed, and admire the starry night skies from the verdant gardens.
Since you are surrounded by nature, make sure to check out the nearby Alelele Waterfall, 7 Sacred Pools, and Charles Lindbergh's Grave.
Best VRBO for a Weekend in Maui | Maui Vista
5 Guests
Excellent facilities
If time is limited, you want a Maui VRBO that's right in the heart of the action. Wailea is one of the most touristy and developed areas of the island, offering many facilities and easy access to the island's many gems.
This spacious apartment is just steps from the beach, and close to the eateries and shops of Kalama Village. Plus, you can use the complex's facilities, like the pool, tennis courts, and BBQ. Convenience is right at your fingertips!
You're also within walking distance of the beach, so make sure to check out nearby Keawakapu Beach, Wailea Beach and Kilohana Park.
6 Guests
Wraparound windows
While many places on the island offer incredible views, few Maui VRBOs offer views quite as beautiful as these. The 40-foot wraparound windows provide stunning Pacific Ocean and mountain vistas from every point in the open-plan living/dining/sleeping area.
Mirrored walls help to enhance the awe-inspiring views, and the curved kitchen appears to flow right into the scenery.
Since you're near the ocean, you're within walking distance of Maalaea Harbor and also close to Maui Ocean Center and Maui Golf & Sports Park.
Best VRBO in Maui near Nightlife | Kalama Terrace
$$
Near the Bar-muda Triangle
Situated close to Kihei's lively nightlife, this beautiful apartment is one of the best VRBOs in Maui for travelers who want to spend their nights out partying. The famous Bar-muda Triangle is nearby, with dining, dancing, drinking, and chilling to suit everyone's party preference. Get your glad rags on and have a ball!
You can come back and flop into the comfy bed, ready to recharge before hitting the beach and doing it all over again.
You're also just a short walk from Keawakapu Beach, Mokapu Beach and Wailea Beach Path.
Practice your swing and enjoy a free game of golf when you stay in this beautiful two-person studio. You can see the sea right from your bed – prime sunset viewing – and it's just steps away from the sun loungers on the lawn.
There's a full kitchen for romantic nights in, or a great selection of restaurants almost on the doorstep.
You're also within walking distance of Kaanapali Beach and a short drive from Whalers Village and Black Rock Beach.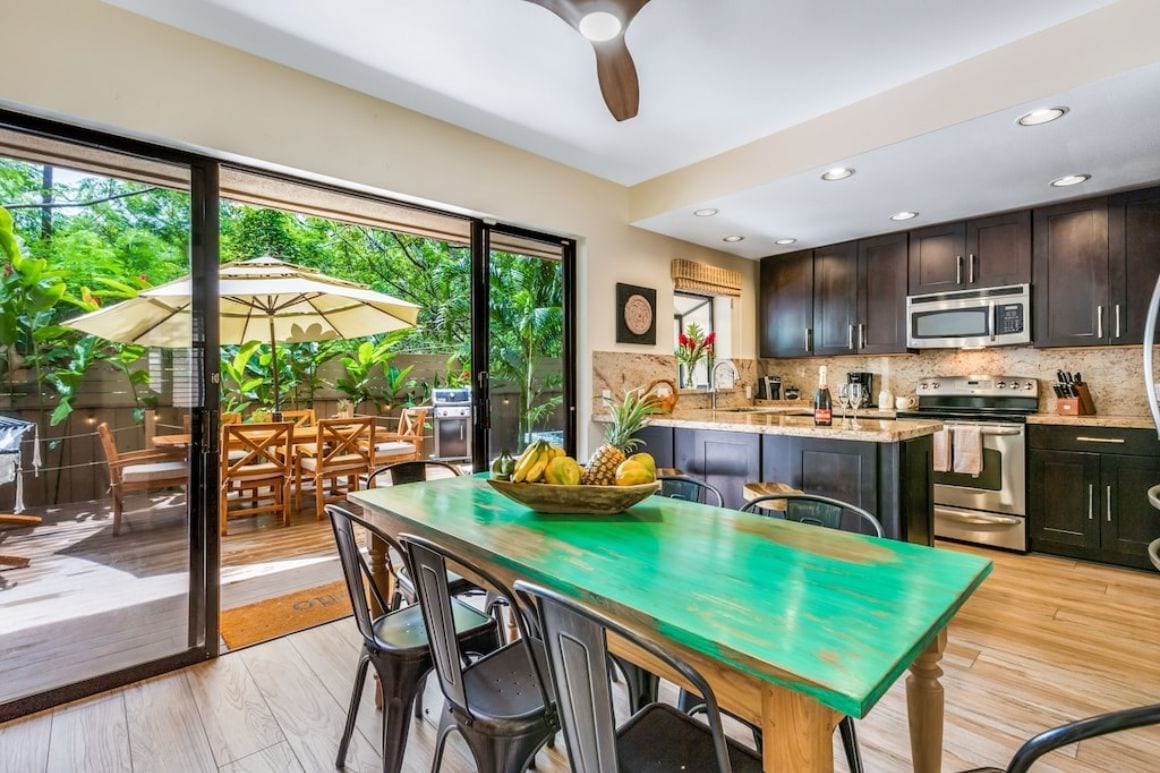 8 Guests
Steps from the beach
This three-level VRBO in West Maui's Napili Bay is ideal for a friends getaway. Perfect for fun and low-key partying, the townhouse boasts its own hot tub, hammock, and large patio table.
Indoors, you can sit comfortably in the large living room or gather around the big dining table. The kitchen has a long bar-style countertop – great for prepping your favorite tipples and setting out snacks.
Make sure to check out the nearby Napili Bay, Kapalua Bay Golf Course and Honolua Bay.
While many Maui VRBOs sit next to the beach, this awesome condo goes one step further – you have your own private section of sandy beach all to yourself!
Step through the glass doors and onto the patio, across the lawn, and you can feel the sand between your toes on your own piece of seaside paradise. Prime whale watching and sunset views? You got it!
Nearby attractions include Honokowai Farmers' Market, Kaanapali Beach and Kahana Ridge Archeological Site.
$$$
Private garden and pool
Who could resist a dip in their very own private pool? Shaded by towering palms, there are loungers right alongside the water.
However, the inviting pool isn't all this awesome Maui VRBO offers. The home features 3 light-filled bedrooms with top-class furnishings and a living room that makes you feel right at home. A good selection of toys and games are provided for nights in with the family. And to top it off, it's close to the stunning golden beach.
Some nearby attractions include Wailea Beach, Wailea Tennis Club and the excellent shops at Wailea.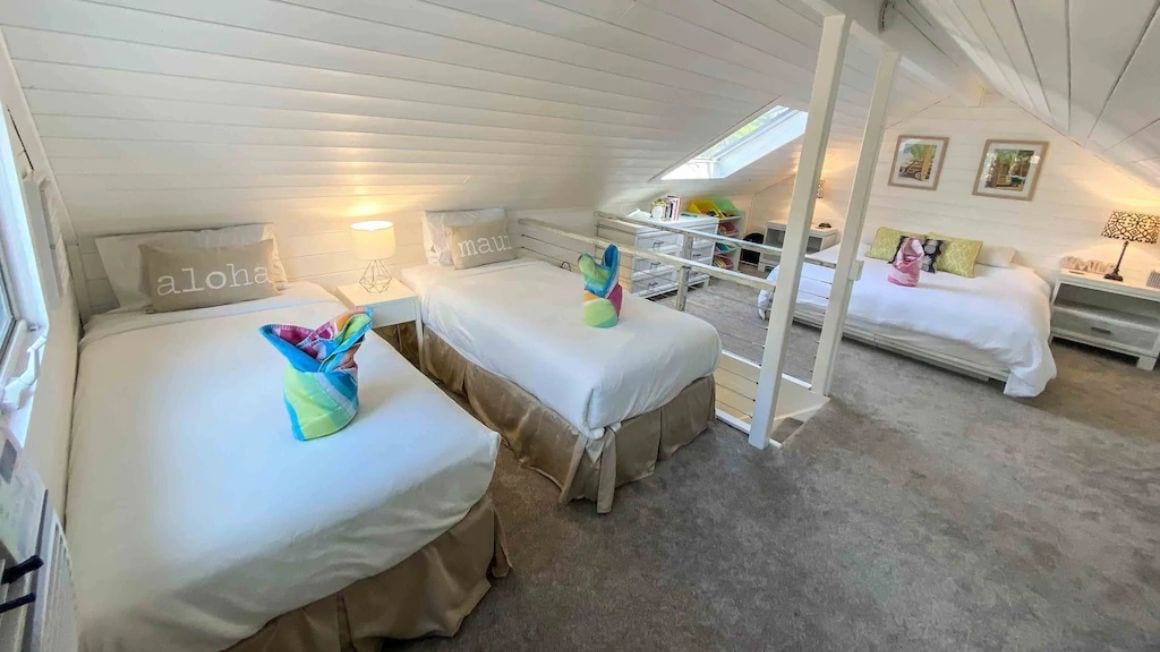 Close to the beach yet surrounded by lush greenery and nature, this spacious 2-bedroom, 2-level corner unit features 3 large TVs, surfboards, boogie boards, beach toys, yoga mats, a BBQ, and a well-equipped kitchen.
Part of a gated community, you can also use a range of terrific facilities, like the 2 communal swimming pools, tennis/badminton courts, gym, 2 play areas, and clubhouse (which is complete with a piano, if you fancy a tinkle).
It's also close to Pu'u Kukui, Maui Theater, and Lahaina Harbor.
6 Guests
Three big, modern bathrooms
This stunning 3-bedroom home boasts a lot of space, with 3 bathrooms, a modern kitchen, and a living room that combines home comforts with little luxuries.
Spend a day soaking in the sun around the pool, and relaxing evenings reclining in the bathtub. Featuring a huge garden and BBQ, it is a perfect place to spend quality time with your loved ones. And, it's close to the beach and tourist activities!
When you want to go exploring, head out to nearby Te Au Moana Luau, Na Pua Gallery, or Wailea Beach.
2 Guests
Pacific Ocean vistas
Practice your swing and enjoy a free game of golf when you stay in this beautiful two-person studio. You can see the sea right from your bed – prime sunset viewing – and it's just a few steps away from the sun loungers on the lawn.
There's a full kitchen for romantic nights in, or a great selection of restaurants almost on the doorstep.
You are within walking distance of Kaanapali Beach, Whalers Village and near to Black Rock Beach.
Reasonably priced, well equipped, comfortable, and in a great location, this Maui VRBO is a top choice for digital nomads. The large granite desk and Wi-Fi make it easy to focus on work, while the books, TV, and videos are perfect for when you need to unwind.
Recharge your batteries on the balcony, or head to the shared pool for a longer break. The separate bedroom is another huge plus point – no more sleeping and working in the same cramped quarters.
Make sure to check out the nearby Kamaole 3 Beach, Keawakapu Beach and Bar-Muda Triangle.
FAQs About Maui VRBOs
Here's what people usually ask us about vacation rentals in Maui…
Don't Forget Your Maui Travel Insurance
ALWAYS sort out your backpacker insurance before your trip. There's plenty to choose from in that department, but a good place to start is Safety Wing.
They offer month-to-month payments, no lock-in contracts, and require absolutely no itineraries: that's the exact kind of insurance long-term travellers and digital nomads need.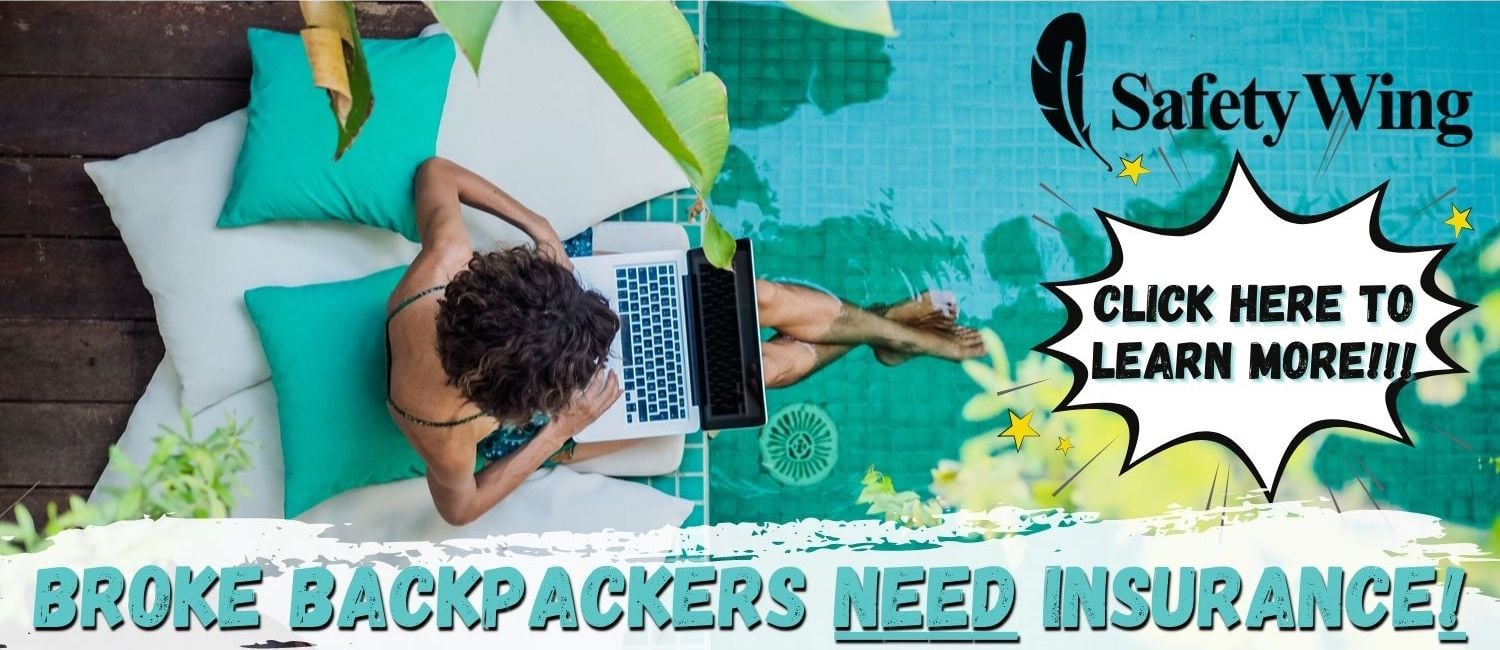 SafetyWing is cheap, easy, and admin-free: just sign up lickety-split so you can get back to it!
Click the button below to learn more about SafetyWing's setup or read our insider review for the full tasty scoop.
Final Thoughts on Maui VRBOs
I promised to show you the very best VRBOs in Maui, and I did just that! Whether you opt for a quaint cottage, a modern apartment, somewhere right on the beach, a countryside retreat, or one of the quirkier VRBOs in Maui, you're sure to have a fabulous stay.
From fun-loving Kihei and the tourist hotspot of Wailea, to the old whaling community of Lahaina and super-scenic Hana, there are gorgeous VRBOs all around the island.
When visiting with your friends, soulmate, family, or on your own, there's a Maui VRBO that's just perfect for your vacation, so what are you waiting for?
---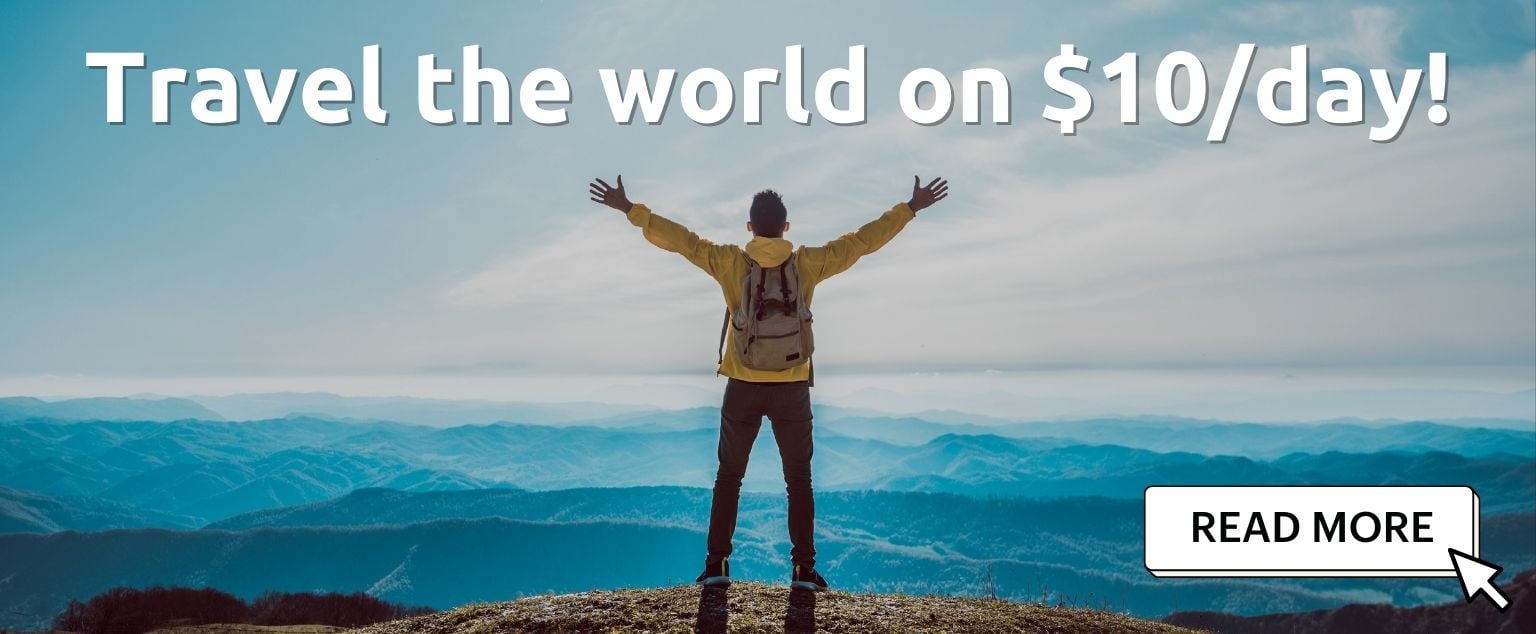 And for transparency's sake, please know that some of the links in our content are affiliate links. That means that if you book your accommodation, buy your gear, or sort your insurance through our link, we earn a small commission (at no extra cost to you). That said, we only link to the gear we trust and never recommend services we don't believe are up to scratch. Again, thank you!