From admiring great artwork to milking cows to walking on salt, there are so many incredible things to do in Salt Lake City!
Salt Lake City, Utah, (or SLC, as locals call their city) is best known for its key role in the Mormon Church, also known as the Church of Jesus Christ of Latter day Saints. While the church has given rise to many Utah attractions, Salt Lake City also has a ton more to offer visitors, including many iconic natural landmarks.
Whether you love history, dancing or climbing, there are awesome things to do in Salt Lake City that you're guaranteed to love.
Let's get into them!

Do You Want to Travel FOREVER??
Pop your email in below to get a FREE copy of 'How to Travel the World on $10 a Day!'.
Top Things to Do in Salt Lake City
With natural and man-made wonders, there's a wide variety of things to do in Salt Lake City. If you're visiting Utah for any period of time, it's worth having an idea of what to expect.
Top Thing To Do
Top Thing To Do
Visit the Great Salt Lake
Visit the iconic lake that gave the city its name!
Most Unusual Thing to Do
Most Unusual Thing to Do
Hunt for ghosts
See a spooky side of Salt Lake City with an epic ghost hunting tour.
Best Thing to Do at Night
Best Thing to Do at Night
Taste SLC's best beers
Check out the city's growing brewery scene with a lively tour of the best brews. Or just see which bar you end up at!
Most Romantic Thing to Do
Most Romantic Thing to Do
See the Tabernacle Choir Perform
Listen to the world famous Tabernacle Choir at Temple Square.
Best Free Thing to Do
Best Free Thing to Do
Trace Your Family History
Learn about your family's ancestry at the incredibly unique Family History Library.
You can't visit Salt Lake City and not visit the lake that gave this fascinating city its name. It's one of the best things to see while visiting the USA. The Great Salt Lake is the largest saltwater lake west of the Mississippi River, measuring a gigantic 1700 square miles.
The evaporation of water leaves behind chunky salt deposits, giving the iconic lake its famous name. The lake is a favorite with locals as it offers prime fishing, hiking, and picnicking spots.
Entrance: $5
Hours: Sunrise-Sunset
Address: 13312 West 1075 South Magna, UT 84044
2. Marvel at Salt Lake Temple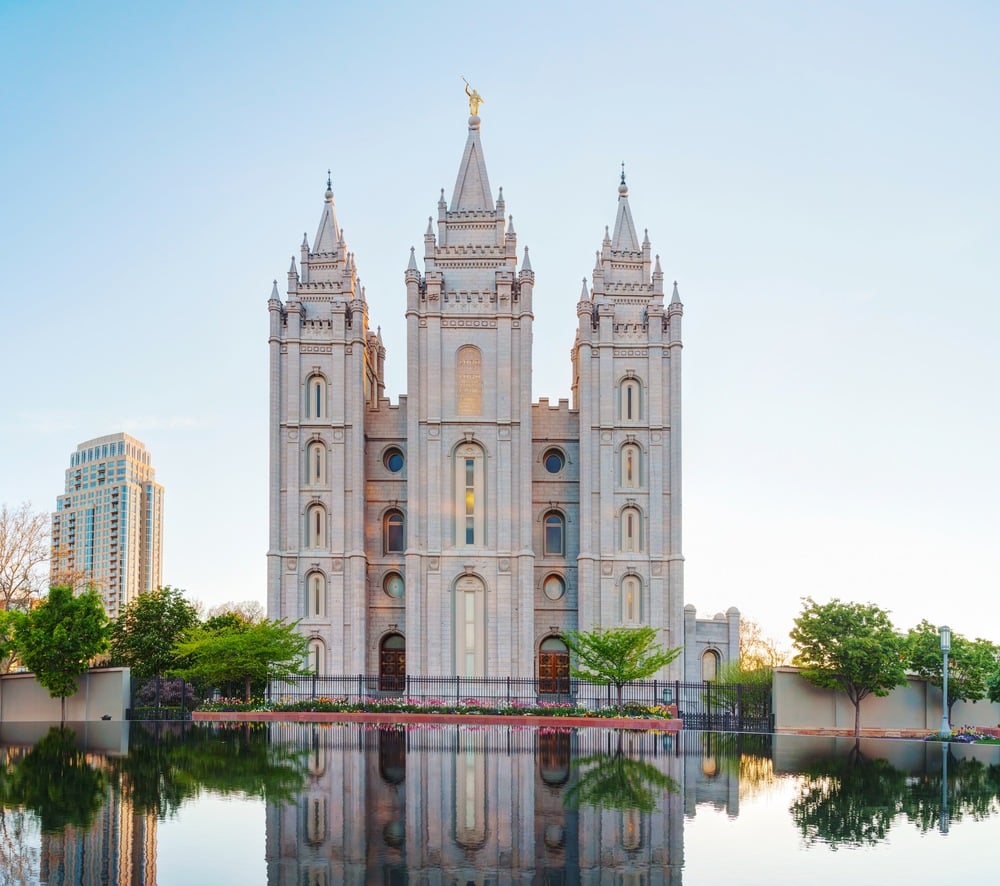 Salt Lake Temple is the flagship place of worship for Mormons around the world and is certainly one of the most interesting cultural things to see in Utah.
The temple was opened in 1893 and is considered to be sacred. Therefore, only congregation members are allowed to enter the church, though visitors can still tour the gorgeous grounds and admire the impressive facade.
Look out for the All-Seeing Eye of God on the central tower, as well as the Gilded Angel Statue!
Entrance: Free
Hours: 10 AM – 6 PM
Address: 50 N W Temple St, Salt Lake City, UT 84150
FIRST TIME IN SALT LAKE CITY
Central City
Central City is a large neighbourhood that is located close to downtown but manages to maintain a more residential feel. Because it boasts everything from historical landmarks to haute couture, Central City is our pick for where to stay in Salt Lake City if you're visiting for the first time.
Places to visit:
Explore the sculptures at Gilgal Gardens.
Go for a stroll in lush and lovely Liberty Park.
Indulge at Tulie Bakery.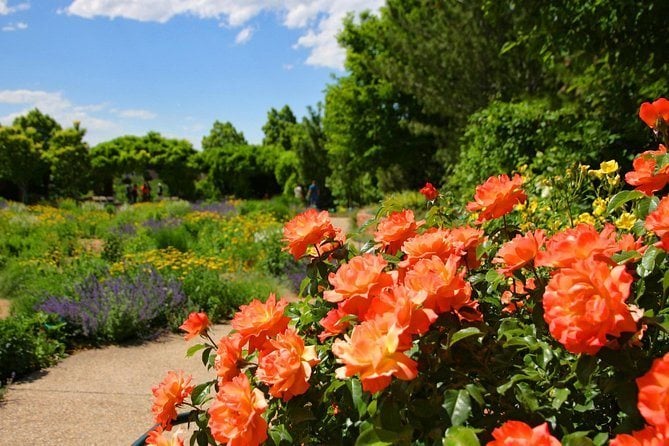 Red Butte Botanical Garden is one of the most beautiful places to see in Salt Lake City. It's on the grounds of the University of Utah and is a great place to relax.
There are gorgeous landscaped gardens with marble fountains and tranquil walking paths. The Red Butte Garden has various sections dedicated to different ecosystems and regularly hosts concerts.
Entrance: $14
Hours: 9 AM – 7:30 PM
Address: 300 Wakara Way, Salt Lake City, UT 84108
Kennecott Copper Mine is the world's largest man-made hole! This awesome landmark is one of the greatest and most unique Northern Utah attractions.
This mine still operates today and is one of the most productive mines in the world. There's a visitor's center at the mine where you can learn about how the mine operates and its history. There is also a shuttle that takes visitors to the site itself!
Address: 12732 Bacchus Hwy. Herriman, UT 84096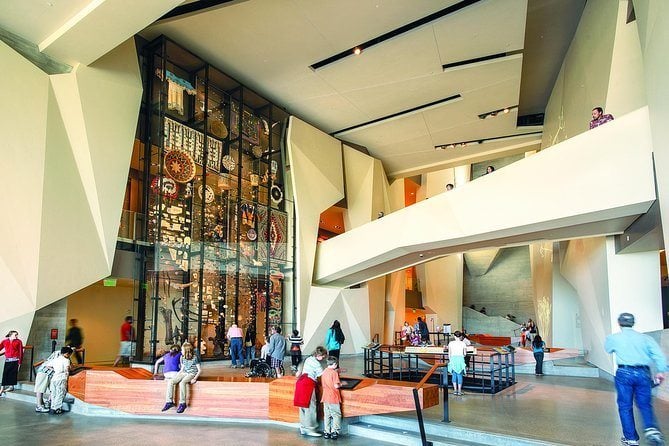 The museum has amassed its collection since 1959 and now operates from the University of Utah. It now houses a collection of 1.6 million specimens and research objects so there is lots to discover.
It focuses on the natural history of Utah, with exhibitions on how landmarks like the Great Salt Lake and the Middle Rocky Mountains were formed. There's also a collection of archaeological artefacts used to bring the first peoples of the area to life!
Entrance: $20
Hours: 10 AM – 5 PM
Address: 301 Wakara Way, Salt Lake City, UT 84108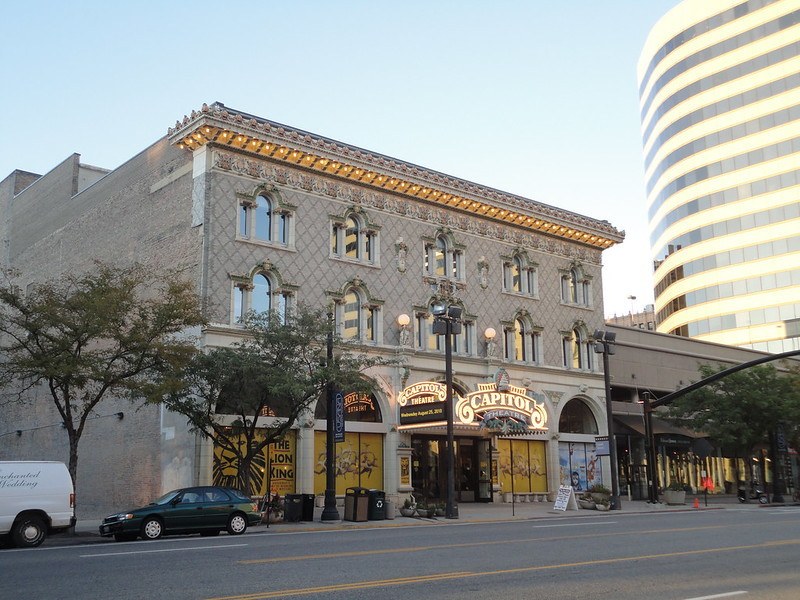 Ghosthunting probably isn't what you expect from downtown Salt Lake City sightseeing but it is lots of fun (and just a bit spooky)!
Rio Grande Train Depot is supposedly one of the most haunted spots in town, and it's home to "The Purple Lady" who you can spot near the cafe. Legend has it that she was killed trying to retrieve her engagement ring from the train tracks.
You can also encounter ghosts at Brigham Young Farmhouse, Shilo Inn, and Capitol Theater. You may want to book a professional guide to get the use of their special ghost hunting equipment.
Small Pack Problems? 😉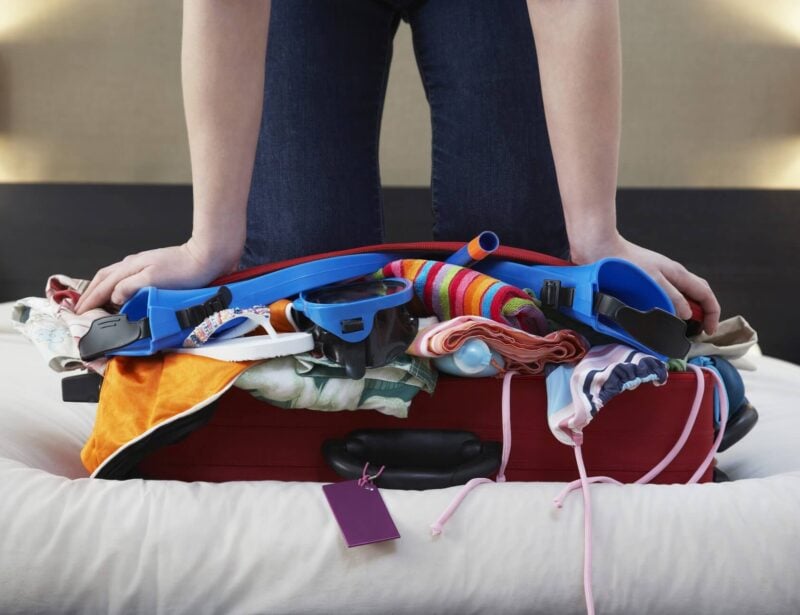 My missus travels with all her clothes in ziplock bags: don't be like my missus. UP YOUR PACKING GAME!
Packing cubes for the globetrotters and compression sacks for the real adventurers – these babies are a traveller's best kept secret. They organise yo' packing and minimise its volume too so you can pack MORE.
Or, y'know… you can stick to ziplock bags.
View Our Fave Cubes
Or Check Out the Sacks!
7. Follow in the Footsteps of the Mormons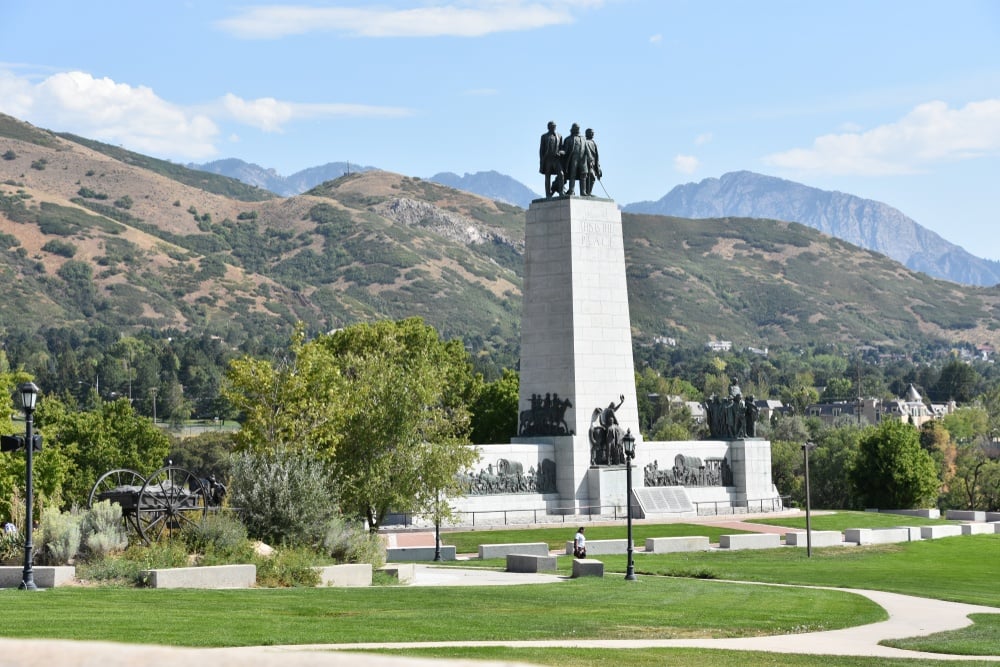 The "This is the Place Monument" is where to visit if you want to learn about the history of the Mormon faith and its charismatic founder Brigham Young. It might even be the most important landmark in all of Salt Lake Valley.
He trekked across the desert with his 1300 followers, until he recognized this valley from his vision. "This is the place!" he exclaimed. There's now a monument on the exact spot.
Nearby the monument is the Old Desert Village which replicates the lifestyle of those early Mormons. There are streets, houses, an inn, and a farmhouse that is populated by actors who bring history to life.
Address: 2601 E Sunnyside Ave, Salt Lake City, UT 84108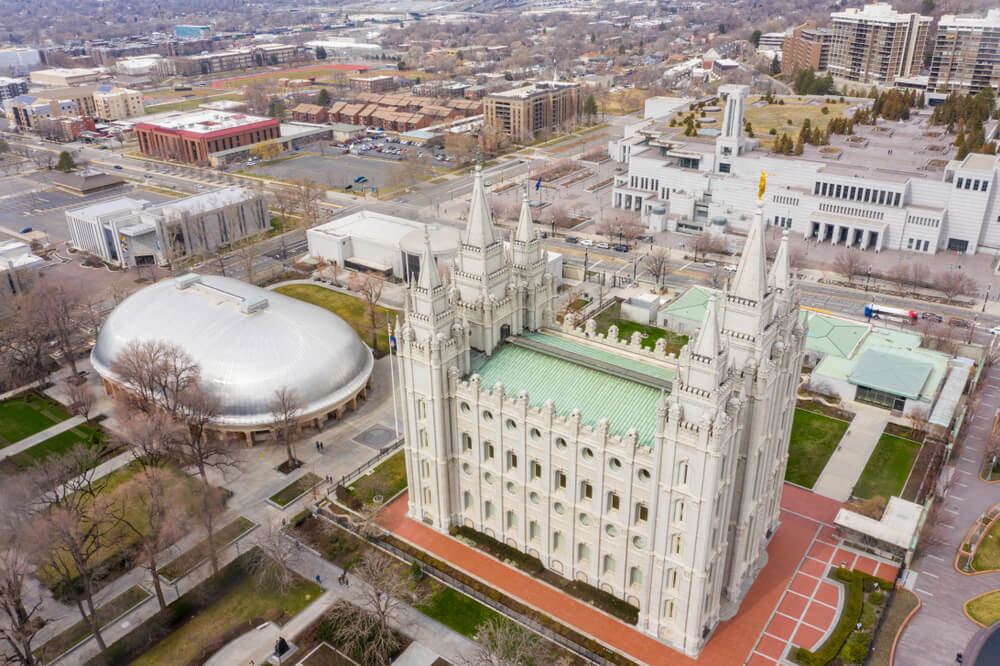 The Mormon Tabernacle is one of the most striking Salt Lake City points of interest, thanks to its massive silver dome! It's also the home of the world-famous Tabernacle Choir, the perfect SLC date!
You can always pop into the Tabernacle to explore but it's better if you come for a concert. There are concerts on Sunday mornings and free rehearsals on Thursday evenings. The grand organ is also featured in a recital on Saturdays!
Address: 50 N Temple, Salt Lake City, UT 84150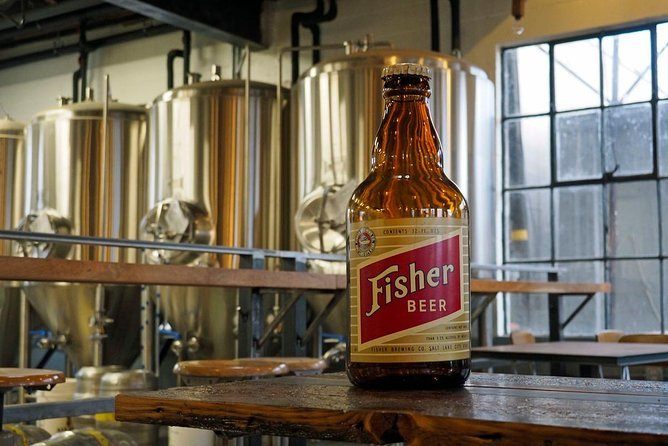 Salt Lake City is home to a growing brewery industry and plenty of trendy bars. Discovering the best drinks is one of the most fun things to do in Salt Lake City for adults!
You'll find Utah's best craft beers at Squatters, one of the oldest breweries in the state that has produced award-winning brews! You can also pop by Epic if you can handle high-alcohol, full-format beer! For a variety of beers and a down-to-earth local vibe, try Beer Bar, which offers over 140 national and international beers!
Is This the Best Daypack EVER???
10. Walk on Salt
One of the most unusual things to do in Salt Lake City today is to take a trip to Bonneville Salt Flats. This is a unique natural formation of lots of salt that spans 30,000 acres!
One part of the salt flats, Bonneville Speedway, has so much salt it looks like a frozen lake layered with snow! Once a year, there's even a vehicle race along this slippery terrain that draws thrill-seekers from all over.
If that's not for you, then visit the rest stop. This area offers spectacular views of the salt flats and you can walk on the salt, a strange experience in itself!
Entrance: Free
Address: Exit 4. Interstate 80 Wendover, UT 84083
11. Watch a Theater Show
Salt Lake City has a rich cultural scene and supporting its theater industry is a great way to experience it.
Hale Center Theater is one of the best venues in the city. It uses world-class technology, such as a moving stage, to put on brilliant performances of Broadway shows! The theater has shows all year round so there should be something on while you're in SLC!
Capitol Theater is another great performance venue. It's a grand theater that also hosts ballets and concerts.
12. Picnic in Liberty Park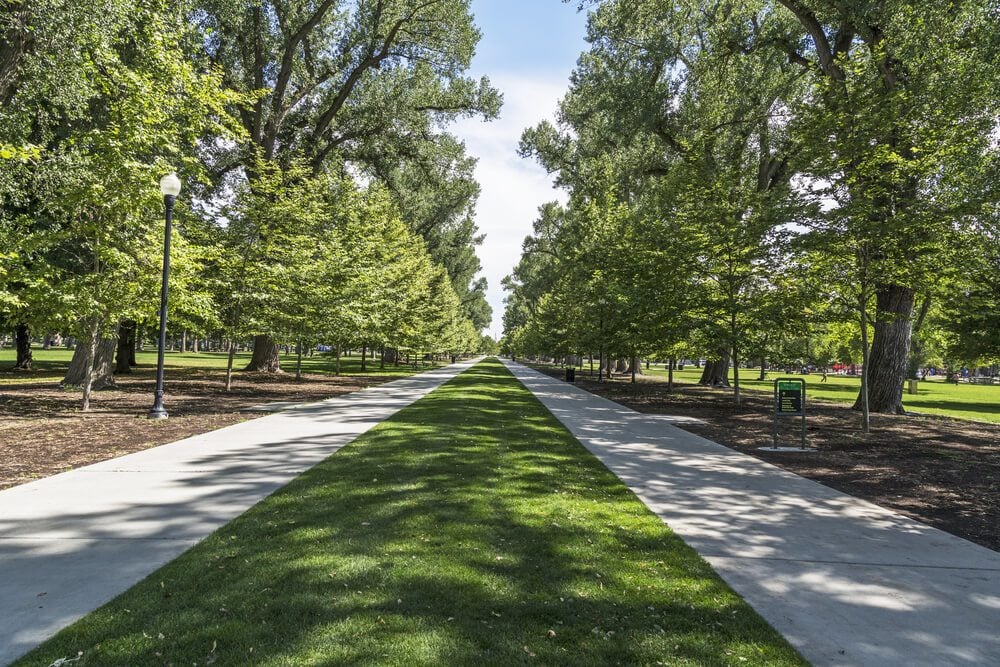 With 80 acres of green land, Liberty Park is the second-largest park in Salt Lake City! This lush oasis is also the perfect spot for a picnic date.
Many of the trees are hundreds of years old and have grown enormous, providing shade and backrests for a comfortable afternoon. Try to find a spot near the lake where you can watch the ducks go about their family lives. The park is also a great spot for walking.
13. Trace your Family History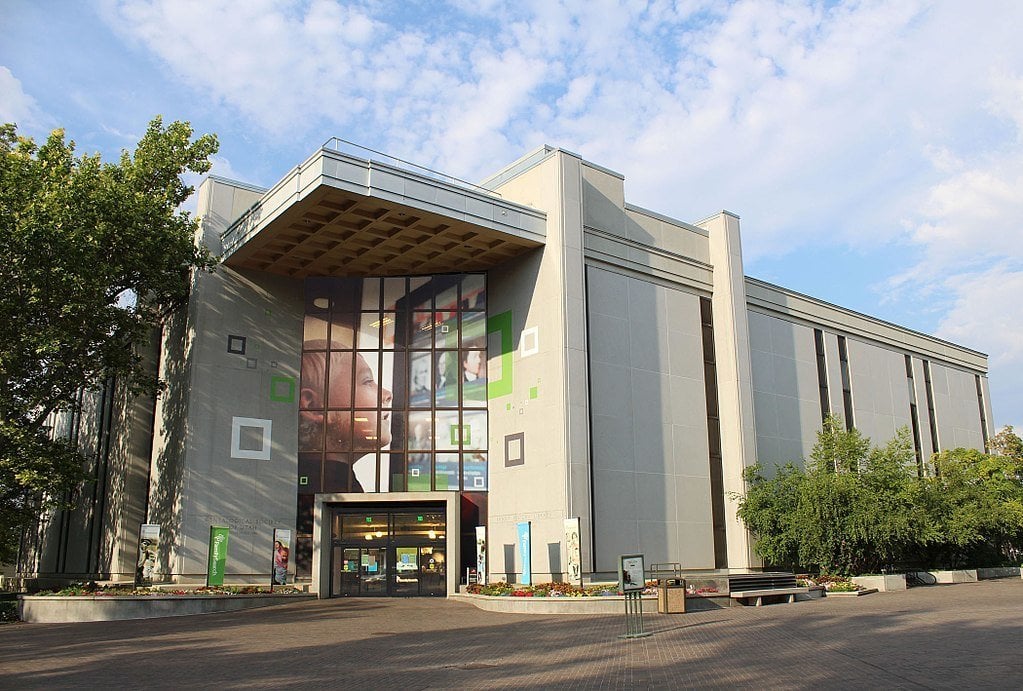 The Family History Library is home to millions of genealogical records for around three billion people. This makes it the largest such facility in the world and one of the most mind-blowing places to visit in Salt Lake City — for free!
The library encourages you to trace your own family history and the staff is friendly and eager to help you do so. If you have written records of your family ancestors, bring them along to help speed up the process.
Entrance: Free
Hours: 9 AM – 5 PM (Closed Sundays)
Address: 35 N W Temple St, Salt Lake City, UT 84150
Travel with peace of mind. Travel WITH a security belt.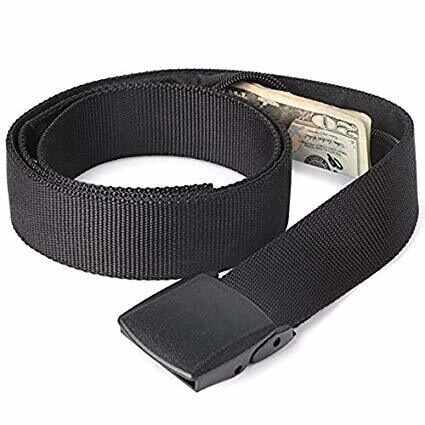 Get your cash stashed with this awesome Pacsafe money belt. It will keep your valuables safe no matter where you go.
It looks exactly like a normal belt except for a SECRET interior pocket perfectly designed to hide a wad of cash or a passport copy. Never get caught with your pants down again! (Unless you want to.)
Hide Yo' Money!
14. Explore Temple Square
Temple Square is one of the most imposing things to see in Salt Lake City. This three-block, 35-acre plaza is the location of around 20 attractions related to the Church of Jesus Christ of Latter Day Saints.
Some of the Salt Lake City attractions on the square include a gothic-style assembly hall, a massive tabernacle, and the Pioneer Memorial Museum. Members of the church offer visitors free tours around the square which will really help to enhance your experience.
Temple Square is also incredibly close to the City Creek Center, so you can swing by for some food and shopping after if you'd like!
15. Visit the Deuel Pioneer Log Home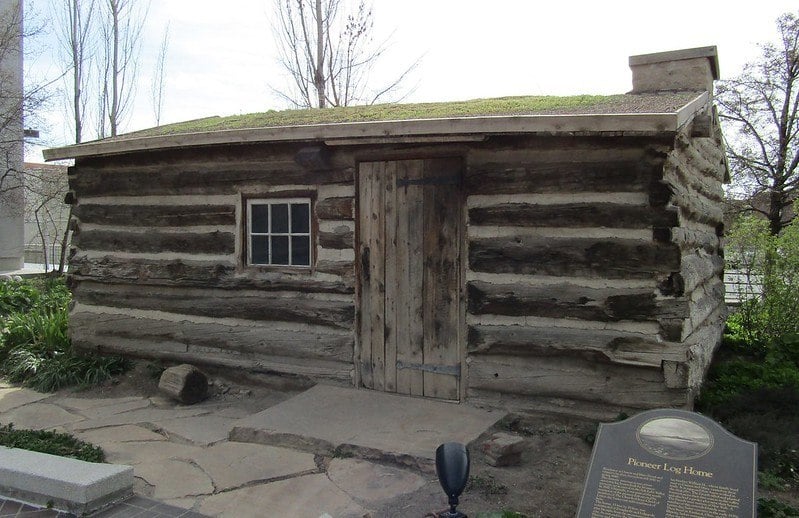 Deuel Pioneer Log Home is one of the most interesting places to see in Salt Lake City! It was the home of Osmyn and Wilian Deuel, both early converts to the Mormon Church, and brings 19th-century living to life!
The Deuel family lived in the log house from 1847 to 1848, making it one of the oldest intact structures remaining in Salt Lake City. It still houses the original pioneer interior, including a cast-iron stove. Budget backpackers will also love that this attraction is free!
Entrance: Free
Hours: 9 AM – 9 PM (Monday-Friday), 10 AM – 5 PM (Saturday), Closed Sunday
Address: 45 North West Temple Street, Salt Lake City, UT
16. Explore the Night Skies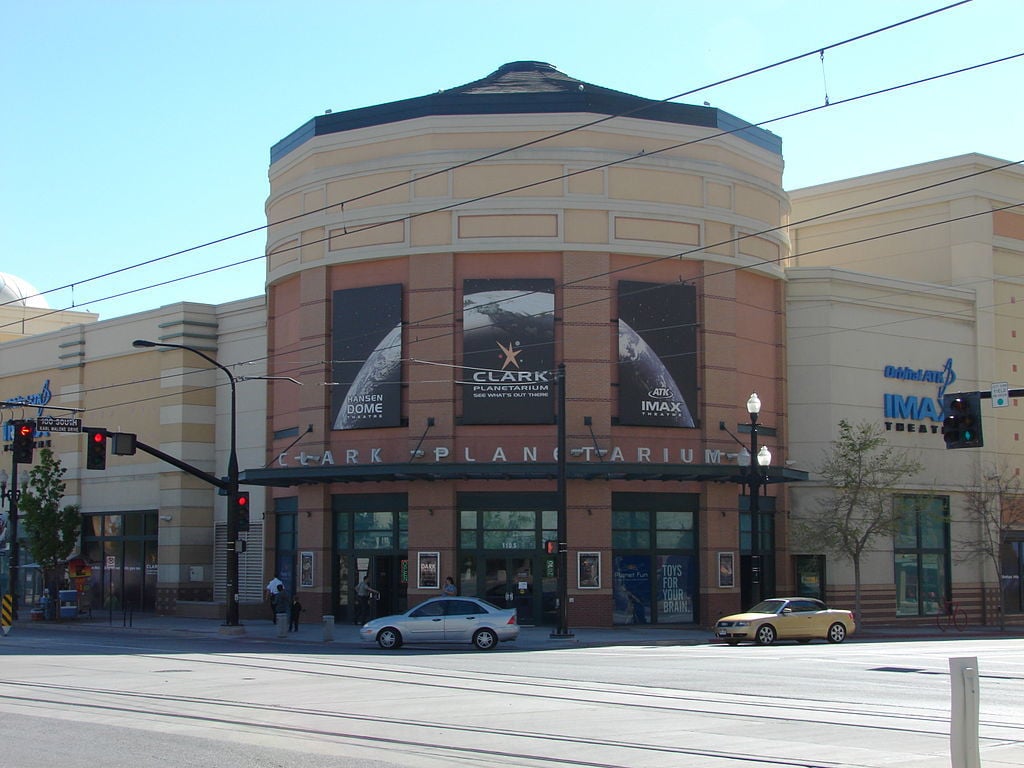 Clark Planetarium is undoubtedly the best place to visit in Salt Lake City with kids! It will also interest adults, meaning the whole family can come and enjoy.
The planetarium hosts exhibits on Earth and Space and really takes interaction to the next level. Visitors can step inside a tornado, make their own volcanoes or admire one of the biggest moon rocks in the world on display!
Additionally, the Hansen Dome and IMAX theaters showcase fascinating shows on moon landings, volcanoes, and much more!
Entrance: Free
Hours: 10 AM – 7 PM
Address: 110 400 W, Salt Lake City, UT 84101
Save $$$ • Save the Planet • Save Your Stomach!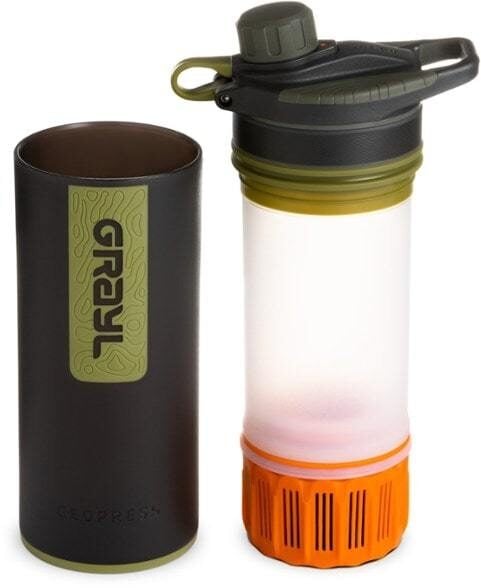 Drink water from ANYWHERE. The Grayl Geopress is the market's leading filtered water bottle protecting your tum from all the waterborne nasties. PLUS, you save money and the environment!
Single-use plastic bottles are a MASSIVE threat to marine life. Be a part of the solution and travel with a filter water bottle.
We've tested the Geopress rigorously from the icy heights of Pakistan to the tropical jungles of Cuba, and the results are in: it WORKS. Buy a Geopress: it's the last water bottle you'll ever buy.
Buy a Geopress!
Read the Review
17. Admire Art at the Utah Museum of Fine Arts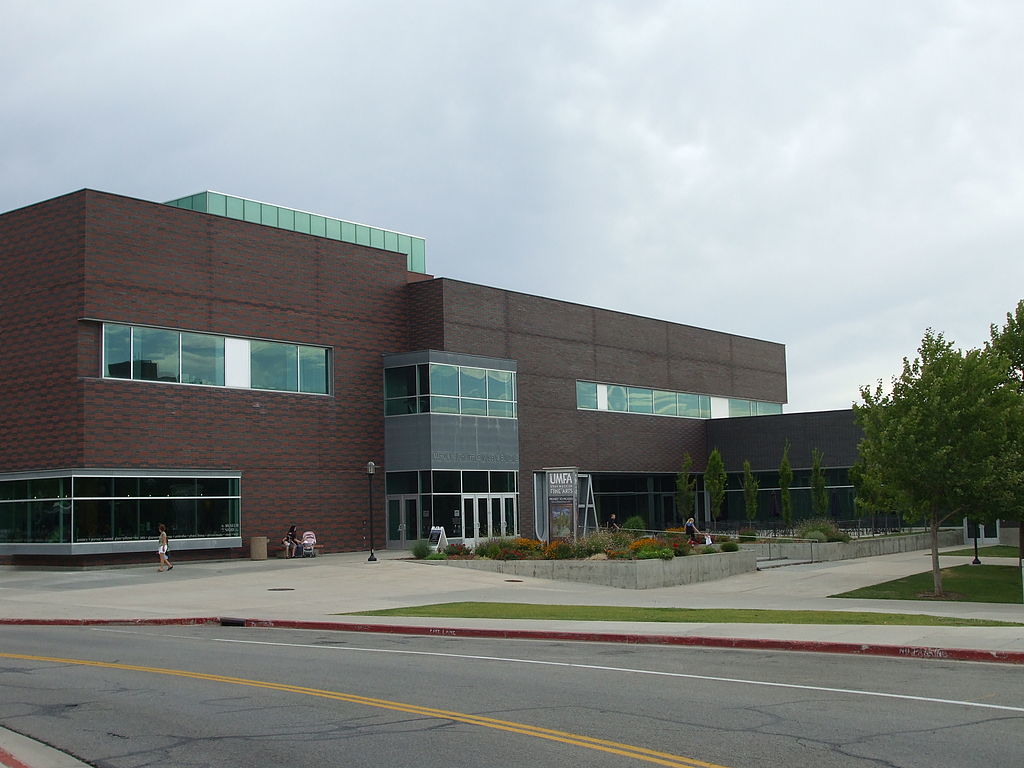 Learning about great art is one of the most relaxing things to do in Salt Lake City, Utah and the best place to do so is at the Utah Museum of Fine Arts, which is yet another institution of the University of Utah.
There are 20 galleries that showcase a selection of the museum's 17,000 pieces of art! The art comes from all over the world and from various periods in history so there's sure to be something that resonates with you.
Entrance: $16
Hours: 10 AM – 5 PM (Tuesdays and Thursday-Sunday), Closed Mondays
Address: 410 Campus Center Dr, Salt Lake City, UT 84112
18. Wander Around the State Capitol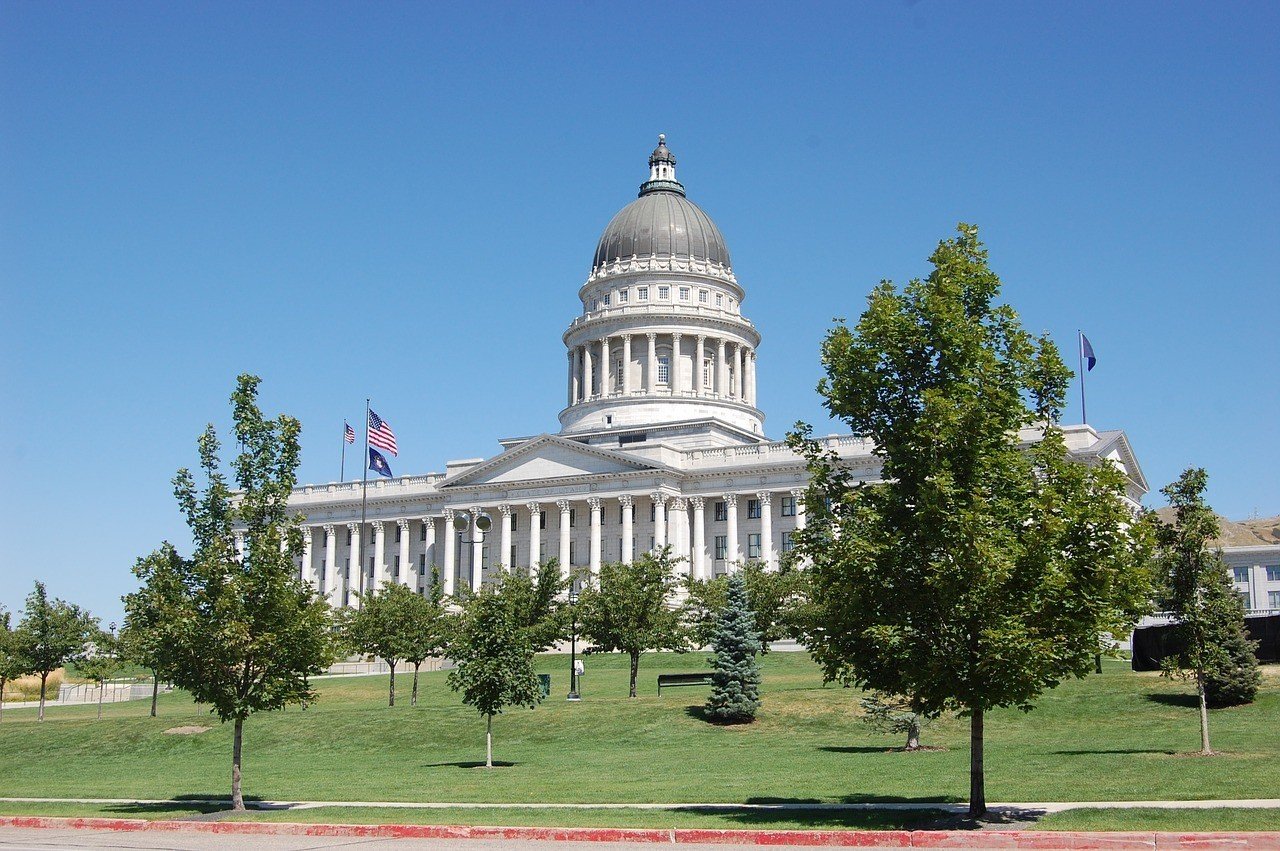 The splendid building you can see on Capital Hill is, of course, the State Capitol. The governor of Utah's official residence is a grand monument that is open to the public!
The building is a typical example of neo-classical architecture and boasts an impressive dome on the roof. Inside, the rooms are finished with white marble and gilded furnishings, and there are also a number of art exhibitions to discover.
It's a beautiful, peaceful attraction to stroll around in SLC!
Address: 350 North State Street, 120 State Capitol, Salt Lake City, Utah 84114
19. Dance like a Cowboy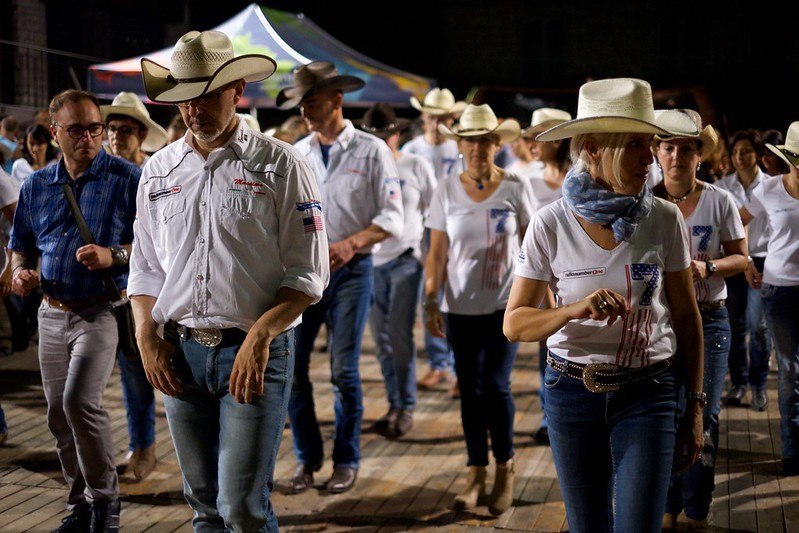 Put on your cowboy boots and head on down to Infinity Event Center or The Westerner where you can learn to swing dance!
Both venues offer free swing and country line lessons so don't be afraid to visit if you're a beginner. Note that this is only open to adults. While Infinity Event Center doesn't serve any alcohol, The Westerner has a full bar, a wooden dance floor, and even a mechanical bull!
20. Visit the Big Cottonwood Canyon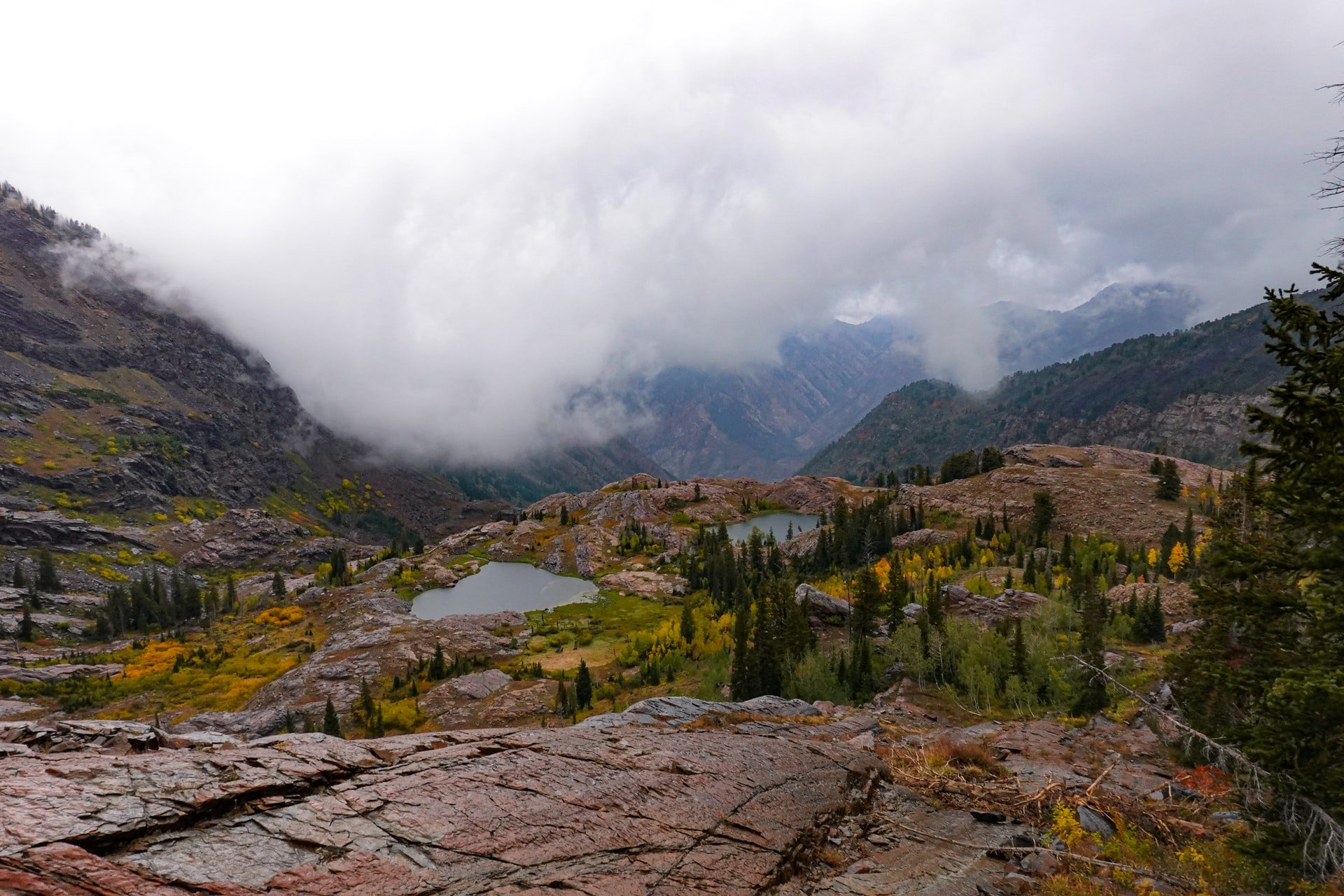 Looking to take a day trip from Salt Lake City? Look no further than the Big Cottonwood Canyon. The canyon sits at the bottom of the Wasatch Mountain Range and is packed with outdoorsy things to do. While there you can see both Lake Mary and Lake Blanche, camp, picnic, or even ski depending on the season.
21. Read in Salt Lake City Public Library
Situated in downtown Salt Lake City, this public library is an architectural wonder and a book-lover's paradise. It's also free so there's no excuse not to visit.
The library has a sophisticated glass facade that won't fail to impress you, and it houses more than 500,000 books in total. Apart from its indoor facilities, you can also take books up onto the rooftop garden.
This terrace is also worth visiting for its epic views of the Wasatch Mountain Range!
Entrance: Free
Hours: 10 AM – 8 PM (Monday-Thursday), 10 AM – 6 PM (Friday-Saturday) 11 AM – 5 PM (Sundays)
Address: 210 E 400 S, Salt Lake City, UT 84111
Forget boring accommodation… book yourself an EPIC STAY!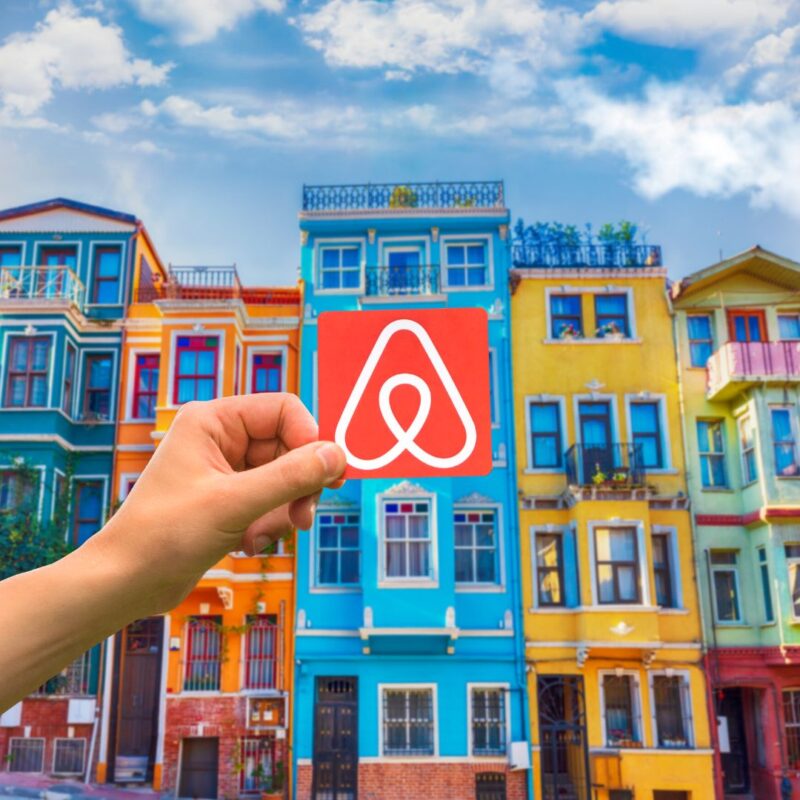 Why stay in a naff hotel when you can stay in a cosy, stylish local house instead? And for half the money too!
Stay somewhere EPIC and save your hard-earned dollars — from houses to barns to castles and caves, there is an Airbnb for every occasion!
Book an EPIC Stay
Where to Stay in Salt Lake City
Looking for a specific place to stay in Salt Lake City? These are our highest recommendations for places to stay in Salt Lake City.
Park City Hostel might be a bit far from the main sights of SLC, but it's still the best hostel in Salt Lake City. This stunning hostel will also give you a chance to get to know nearby Park City.
It features a comfortable interior, a deck with a lovely view, and excellent common spaces. You'll get to meet other travelers and in a clean friendly setting at a super affordable price. No other place in the area can compare to the value of Park City, which also offers private rooms if you're not feeling the full-on hostel vibe!
This downtown Salt Lake City apartment is the best Airbnb in Salt Lake City because it provides everything you could possibly need while exploring Utah's capital. Aside from the brand new modern decor, you'll have access to a year-round pool. The apartment even has a balcony, a comfy king-sized bed, AND is within walking distance from many of the best things to see and eat in Salt Lake!
The Grand America Hotel is undoubtedly the best hotel in the city, and it's not even close. This place sticks true to its name and provides full-luxury services to its guests. Enjoy a marble bathroom, indoor and outdoor pools, and an on-site spa while enjoying all there is to do in Salt Lake City. The hotel itself is stunning and is truly above every other place to stay in SLC.
Some Additional Tips for Visiting Salt Lake City
Here are some extra things to know before visiting Salt Lake City!
Invest in good travel insurance! You never know what may happen on the road.
Book a place with breakfast and a kitchen: If you do go the hostel route, try to find one that has free breakfast. Even if it's just instant coffee, cereal, and bread, it'll fill you up for a few hours. Likewise, if your hostel has a communal kitchen you can save a lot by cooking a few meals yourself.
Check out all accommodation options: There are some excellent cabins in Utah. If you have a car, it could be cheaper and prettier to stay a bit outside the city.
Bring a reusable water bottle with you and avoid buying single-use plastic ones!
Find cheap flights. Every once in a while, a killer deal pops up.
FAQs on Things to Do in Salt Lake City
Here are some quick answers to common questions about what to do and see in Salt Lake City.
Conclusion: The Best Things to Do in Salt Lake City
Salt Lake City is home to some of the best things to do in Utah! It's a city full of history and is surrounded by some incredible natural landmarks. You'll quickly realize you don't want to leave this unique place and its alien-like landscapes.
Luckily, there are things to do in Salt Lake City to keep a traveler busy for weeks if need be! Enjoy the outdoors, learn some new things, and try some classic SLC restaurants. If nothing else, you'll have immersed yourself in a culture that's unique to Utah, one of the very best places to visit in the USA.
Updated April 2022 by Samantha Shea from Intentional Detours
---
Bye for now, but not forever!
If you want MORE top-tier Broke Backpacker content like this, then sign up for our weekly newsletter below to get the latest and greatest!
And for transparency's sake, please know that some of the links in our content are affiliate links. That means that if you book your accommodation, buy your gear, or sort your insurance through our link, we earn a small commission (at no extra cost to you). That said, we only link to the gear we trust and never recommend services we don't believe are up to scratch. Again, thank you!