For a lot of the world, March is a time of transition. As some places are beginning to slip into autumn, others are waking up to spring. In a bunch of destinations, March is the time of year to catch either the first or last sunshine of the year. Elsewhere, it's smack in the middle of wet season. The best places to visit in March vary – wildly so.
With plenty of festivals going on across the globe, migrating or nesting season for a whole host of different wildlife, snows beginning to melt and wildflowers bursting into life, temperatures perfect for beach days, there's pretty much something for every type of traveller.
Looking to take a break and explore somewhere new? Check out our list of the best places to visit in March.
Best Places to Visit in March
While many places are awesome year round, March really showcases the beauty of others. If you're planning on a March vacation, but you're stuck on where to jet off to, here's a round-up of some of the best.
St Lucia in March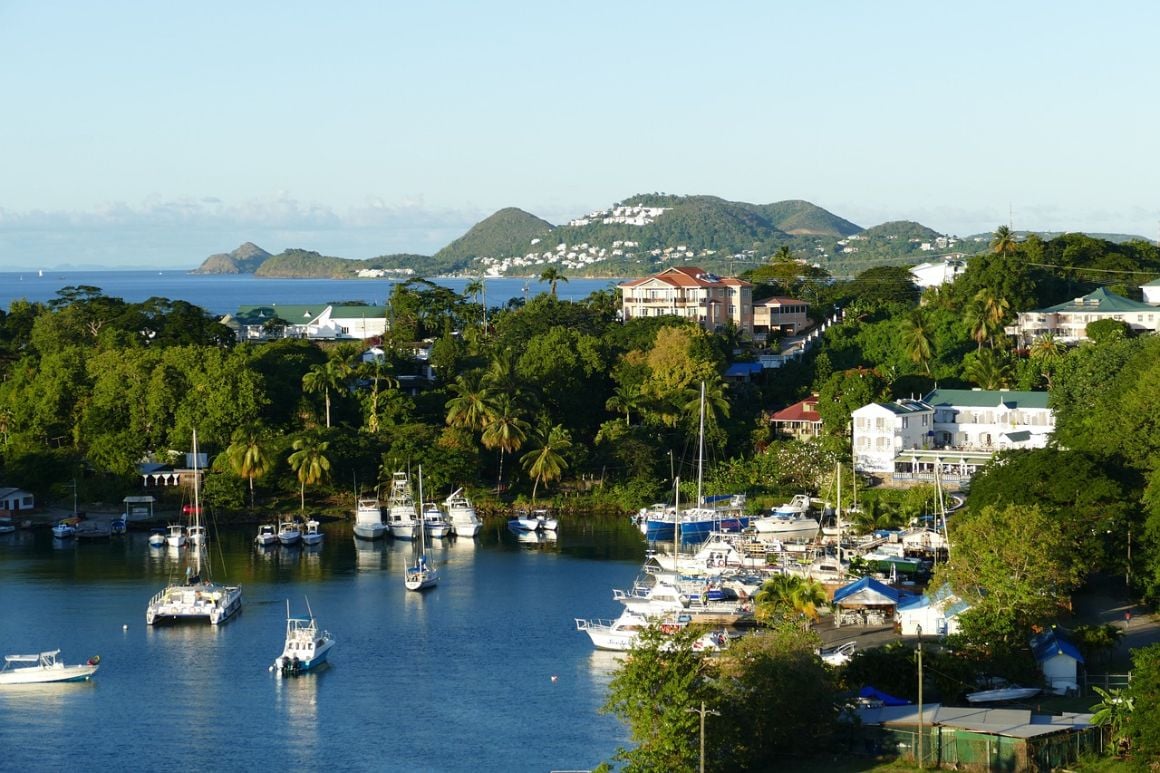 Being in the Caribbean, St Lucia has a tropical climate. That means plenty of sunshine all year round, which is awesome if you like spending your days lounging around on beaches, or getting active in amongst the island's nature!
St Lucia's dry season runs between December through May, sitting March firmly in the middle of the heat, making St Lucia one of the best places to visit in March. But that also means accommodation is going to be a little more expensive.
March receives the lowest monthly rainfall, giving you maximum beach time. The daily average temperatures swing between max highs of 29°C and lows of 24°C; the humidity is fairly high though, around 70%.
Do you like swimming and snorkeling? March is prime time for both! You'll be pleased to know sea temperatures this time of year are 27°C on average – super enjoyable.
Because it's high season, you can expect the island to be pretty dang lively during your stay. It's not carnival or festival season (yet), but there are nights like Gros Islet Jump Up and Anse La Raye Fish Fry in March that serve up a vibrant atmosphere.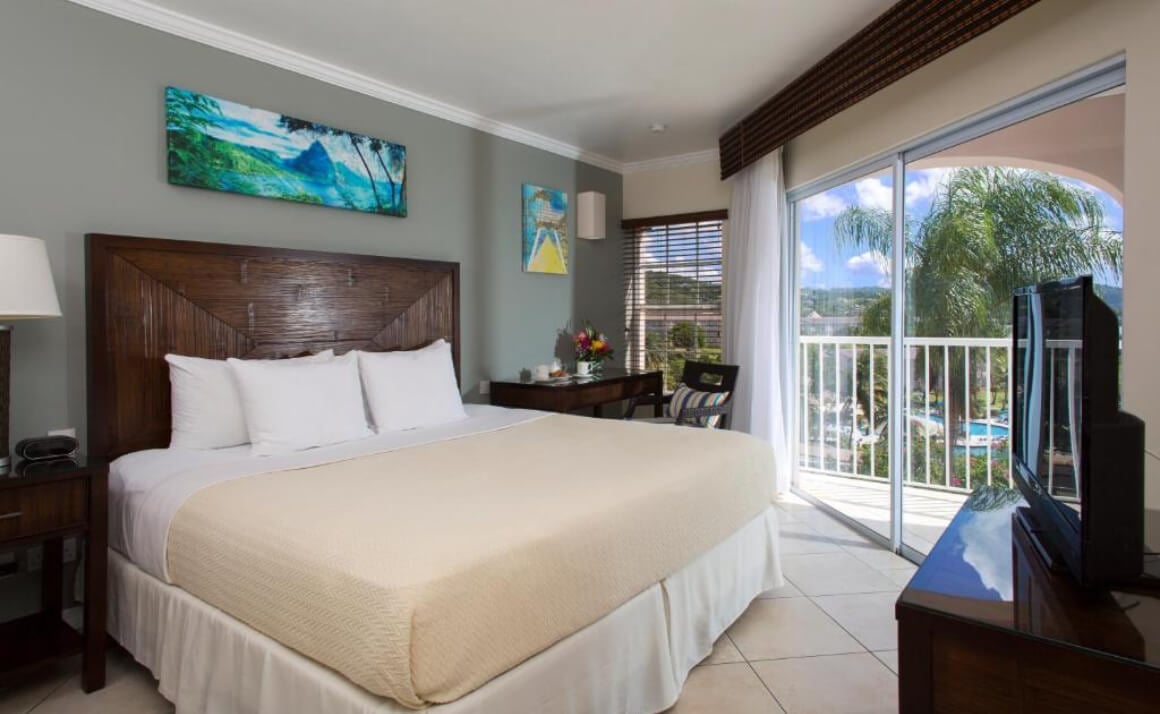 Being a perfect time hit the beach and all, this affordable resort offers the chance to kick back with your feet in the sand. There are an array of amenities to keep you comfortable.

Unlock Our GREATEST Travel Secrets!
Sign up for our newsletter and get the best travel tips delivered right to your inbox.
Bali in March
Bali is beautiful all year round – is it any better to visit in March? Well, we'll be honest with you, it's the rainy season. Chances are you'll get caught in the odd afternoon downpour or two, but it is the tail-end of the rainy season, so the rain is less frequent and not as heavy.
Temperatures start to rise, hovering around 27°C – and the humidity can feel intense. Not so nice for outdoor activities. Just because the weather kind of sucks, Bali is still one of the best places to travel in March. Its culture shines through with a collection of festivals.
Nyepi is the most impressive of March's celebrations. If you've never experienced it, it is unlike anything else. The traditional Balinese New Year sees the island fall into silence, the airport shut down, and lights turn off. Locals believe that the silence and lack of light will allow the bad demons to fly over the island undisturbed – for another year of prosperity and health.
It's also a low season for tourism, and many of the non-Balinese residents leave for holidays elsewhere. This lull in numbers means you can get some pretty good deals on accommodation – plus major sights are gonna be way quieter than usual. It's the perfect time to start off a Bali backpacking adventure.
Set on the slopes of Mt Agung in Bali's lush, green interior, this boutique hotel has everything. It even has its own two-tier infinity swimming pool!
Spain in March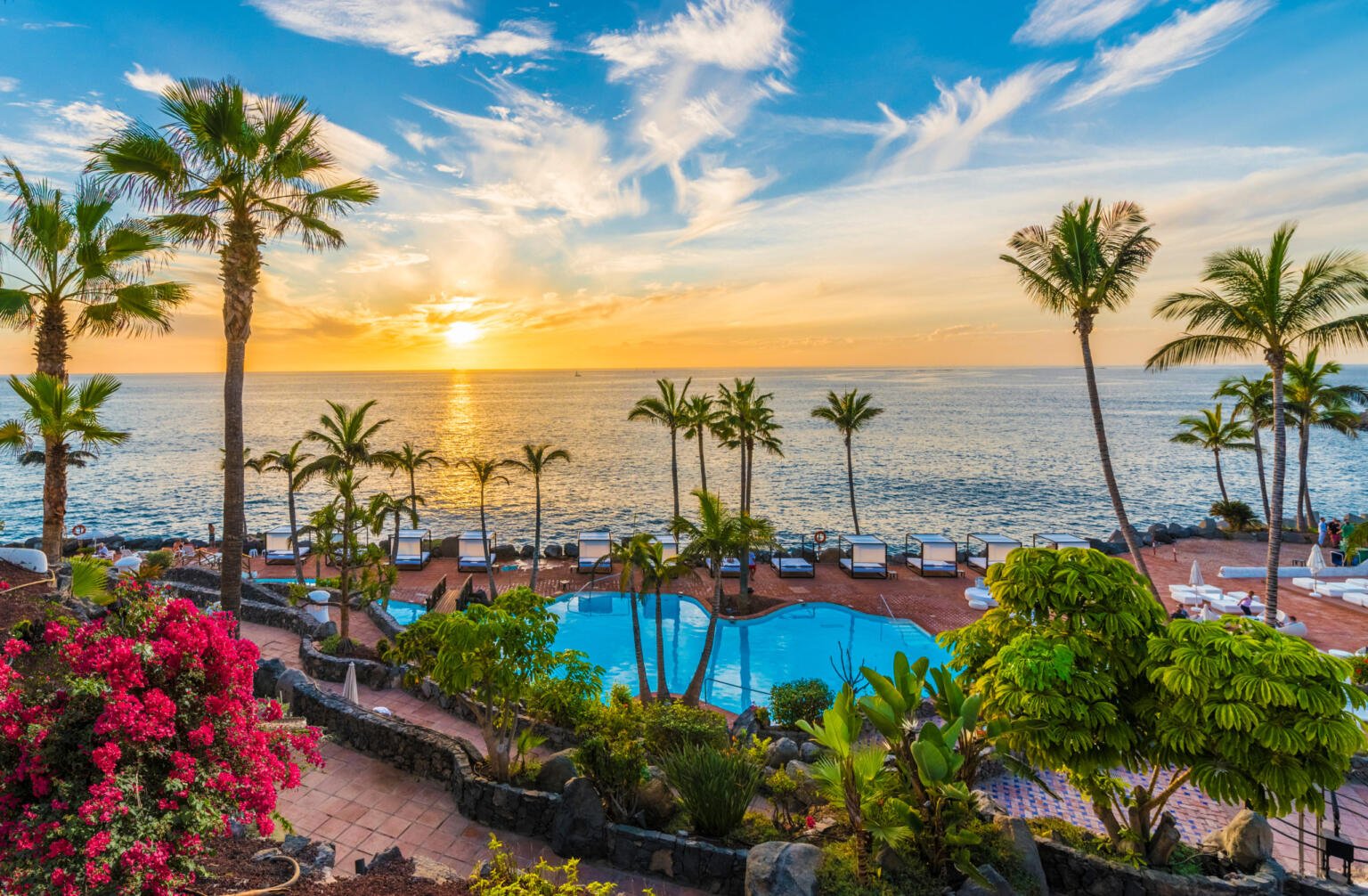 March is when Spain begins to open after its winter hibernation. Spring is in the air and the weather is, well, pleasant. Days are getting longer and temperatures are rising. Depending on where you are, nights and early mornings are still pretty crisp.
The good thing about visiting Spain in March is that it's still outside the high tourist season. Crowds are thinner, accommodation is cheaper, and so are flights.
Because the temperature hasn't quite hit the heights of the summer season, its cities are easily explorable. Instead of walking around dripping with sweat, you can comfortably stroll city sights. Madrid is a good place to start, and one of the best places to stay in Spain in March.
There are some pretty cool festivals this time of year, too, such as Las Fallas. Taking place in Valencia, there are parades of papier-mache effigies, which are later burnt, and one heck of a spectacle.
In Pontevedra, March marks when Columbus' ship La Pinta docked at Baiona with news of "discovery". The ensuing festival each year is a medieval extravaganza.
It's also cherry blossom season in Spain. You may associate this sort of thing more with Japan, but come on: everywhere has cherry blossom, and in the Jerte Valley in particular, it looks truly awesome.
One of the best ways to see a city is with your very own centrally located apartment. This super stylish one is set in a 19th-century villa, and you're all set.
Costa Rica in March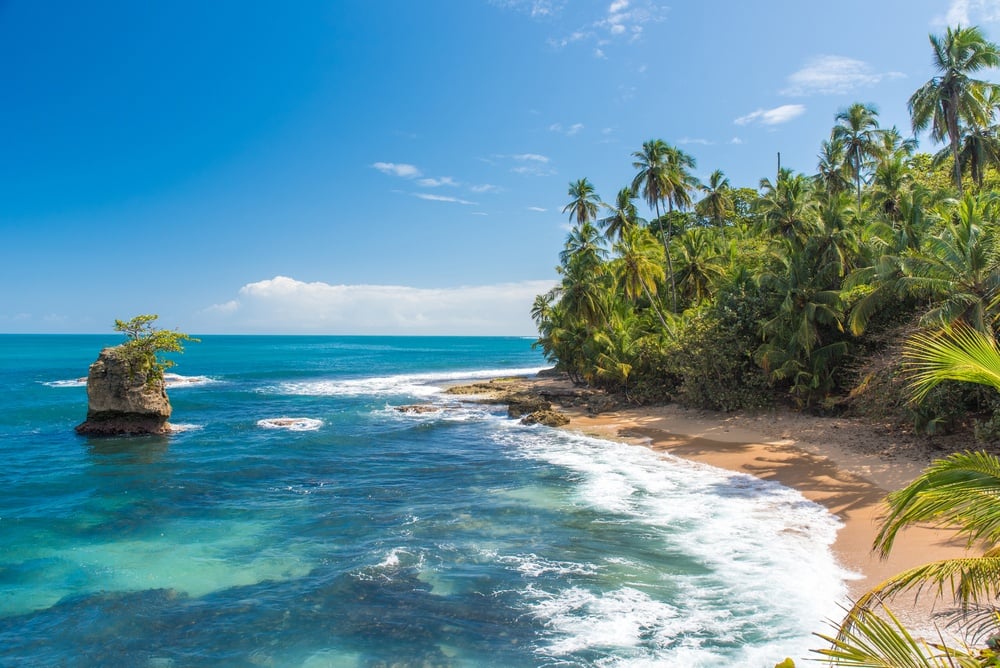 March in Costa Rica is dry season. This means the sun is out, and the days are warm. Temperatures sit between a high of 30°C and lows of 25°C, with hardly any rain to be seen and moderate humidity, making it a great time of year to hit the great outdoors.
Even though it's the dry season, you should make sure to keep an eye on the weather as – dry though it may be – it is also hurricane season.
As one of the best places to travel in March for wildlife watching, temperatures across the country attract holidaymakers – but it's not the high season, yet! Some people are getting their Spring Break on, others are heading up to the (surprisingly chilly) highlands for the cloud forests of Monteverde.
It's an ideal time of year for surfing. Oh, and if you didn't already know, Costa Rica has a coastline on the Caribbean Sea and the Pacific Ocean, with some pretty beautiful beaches to check out along both! Migrating humpback whales make the Pacific Coast a particular magnet.
Away from nature, a handful of religious celebrations mark March in Costa Rica. Holy Week or Semana Santa can fall within March, with fantastical colorful parades to get caught up in. There's also the famous Oxcarts Parade, which takes place annually in San Antonio de Escazu, and sees local farmers bringing a procession of oxen to be blessed. Quite a sight!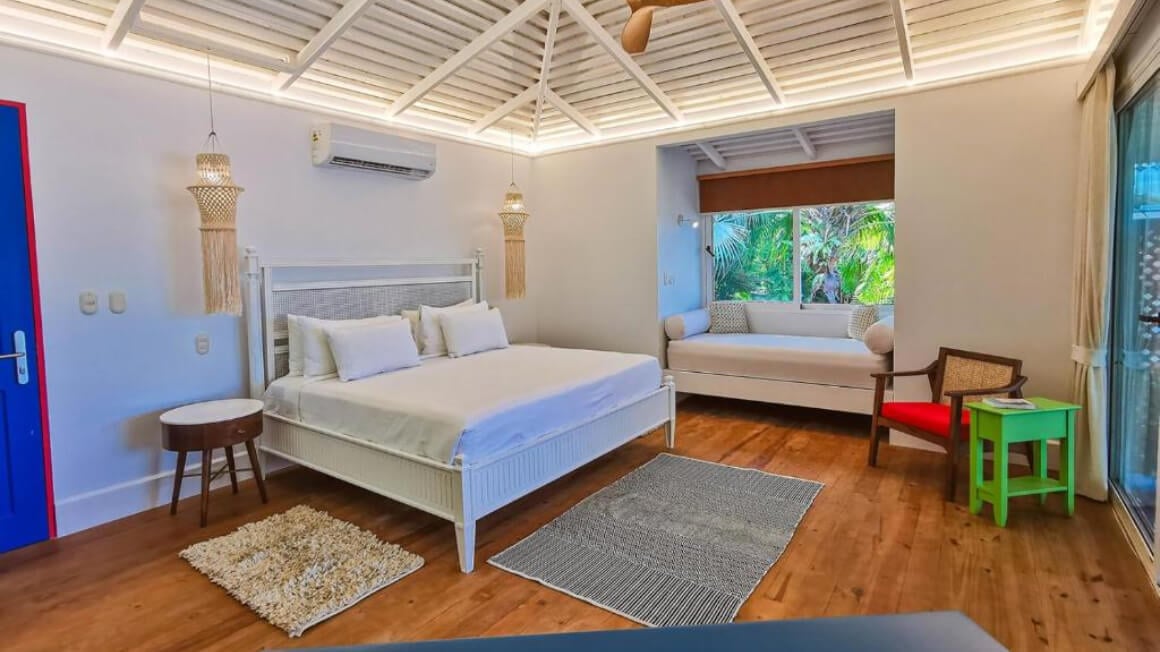 Set along the banks of a jungle river and surrounded by untouched nature, Tortuga Lodge & Gardens is the best base for those wanting to venture into the heart of Costa Rica.
London in March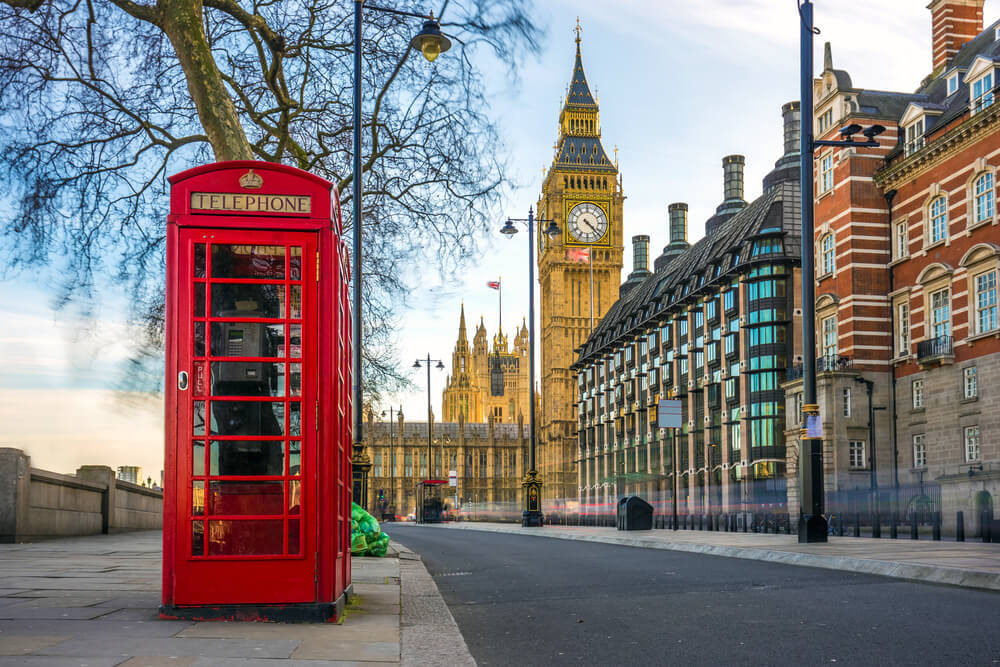 The British capital is any epic trip any time of year, but March offers up a combo of bright spring days and classic cosy London activities that make it hard to resist. Londoners start to come out of hibernation as spring begins, and sunny days sees people braving modest temperatures in the city's green spaces.
Let's be real – the best places to visit in March don't usually have average highs of 10°C, or a good chance of cold rain affecting your plans. But we'll make an exception for a trip to London. One particularly great aspect of this city are its many free museums – the ideal way to spend a rainy day inside.
And, believe it or not, there's a fantastic food scene, particularly in the eclectic mixture of restaurants in the Soho area. Nights are still long, so it's a good time to get to grips with nightlife – whether that's seeing a West End show, seeing live music, or hitting a club.
Sure, you can do stuff inside, but there's beauty to be seen outside in the great outdoors. Flowers begin to open up in the capital's Royal parks, including cherry blossom and lavender. Simply walking around the city streets somewhere like Notting Hill in some sunny March weather can be an utter charmer.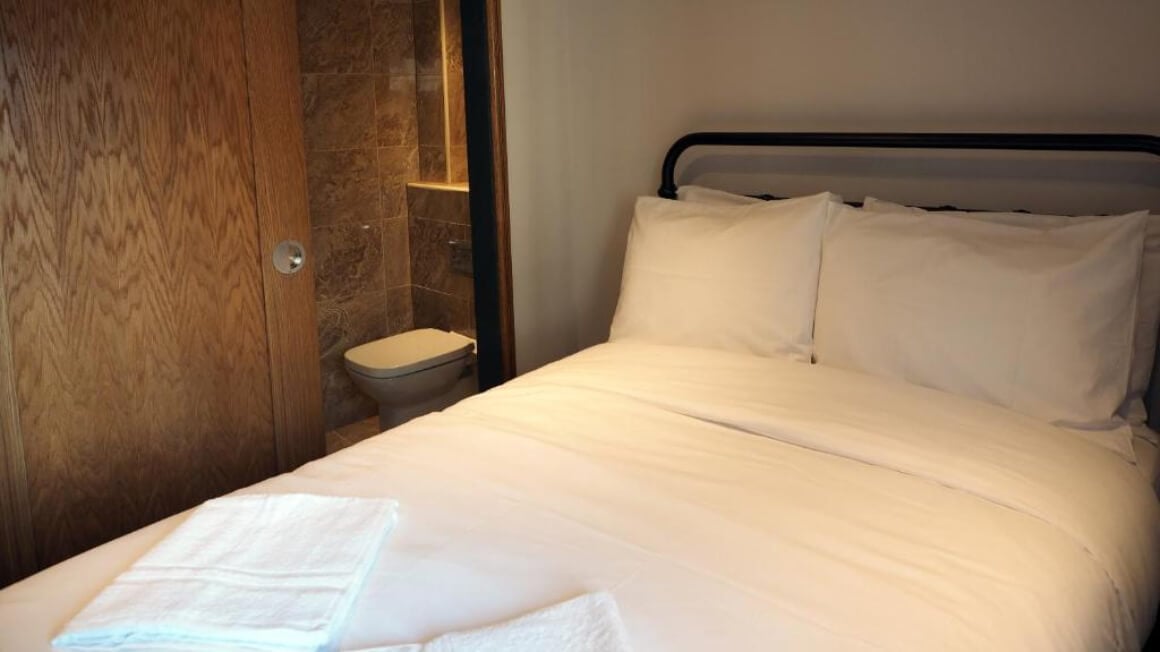 Situated in the heart of the East End, staying at this highly rated hostel means staying in a renovated pub. Enough said.
Jamaica in March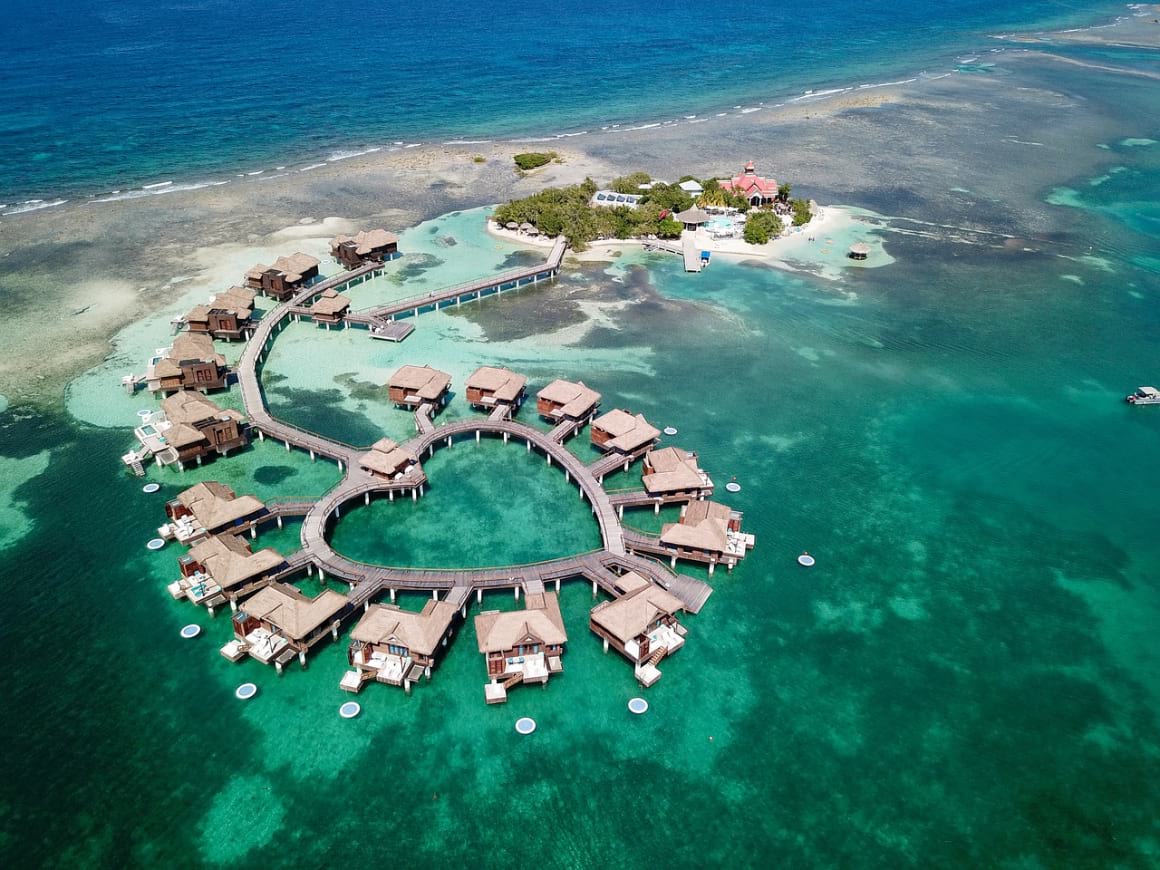 High season for visitors to Jamaica aligns with its winter: December through March. If you want to travel in March, you'll probably need to plan ahead of time, compare hotel prices and scour the internet for good deals on flights.
Daytime temperatures in March are mild, with averages hovering around 26°C – but highs of 30°C are not unheard of. Humidity is also pretty high at 75%.
One thing that definitely helps make Jamaica one of the best places to visit in March is the lack of rainfall. Hardly a drop falls this month. Beach days are definitely on the cards, and hiking is decent, too.
Because it's the high season in Jamaica, you can expect a more vibey atmosphere. Tourists will be mingling on the beaches and wandering around the island's top sights.
There are a whole load of festivals and events going on. You may like the sound of Jamaica Rum Festival (March 1), with music, food, and lashings of rum. Mid march sees BritJam take place, celebrating the island's mixed culture.
There's also Stepping High Festival – and yes, that's 100% a celebration of marijuana (and music) in Negril. The month winds up with Jamaica Frenzy, a six-day festival taking place on Seven Mile Beach.
Affordable and with an amazing location right on the sands of Seven Mile Beach, it's clean, well run and easygoing. An easy answer to where to stay in Jamaica.
Is This the Best Backpack EVER???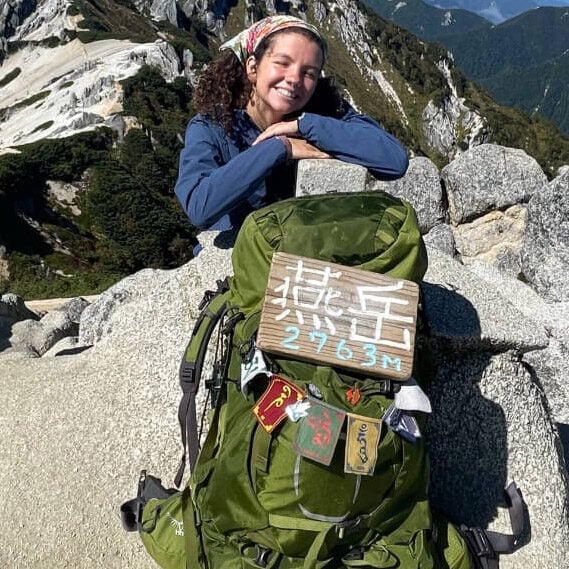 Galapagos Islands in March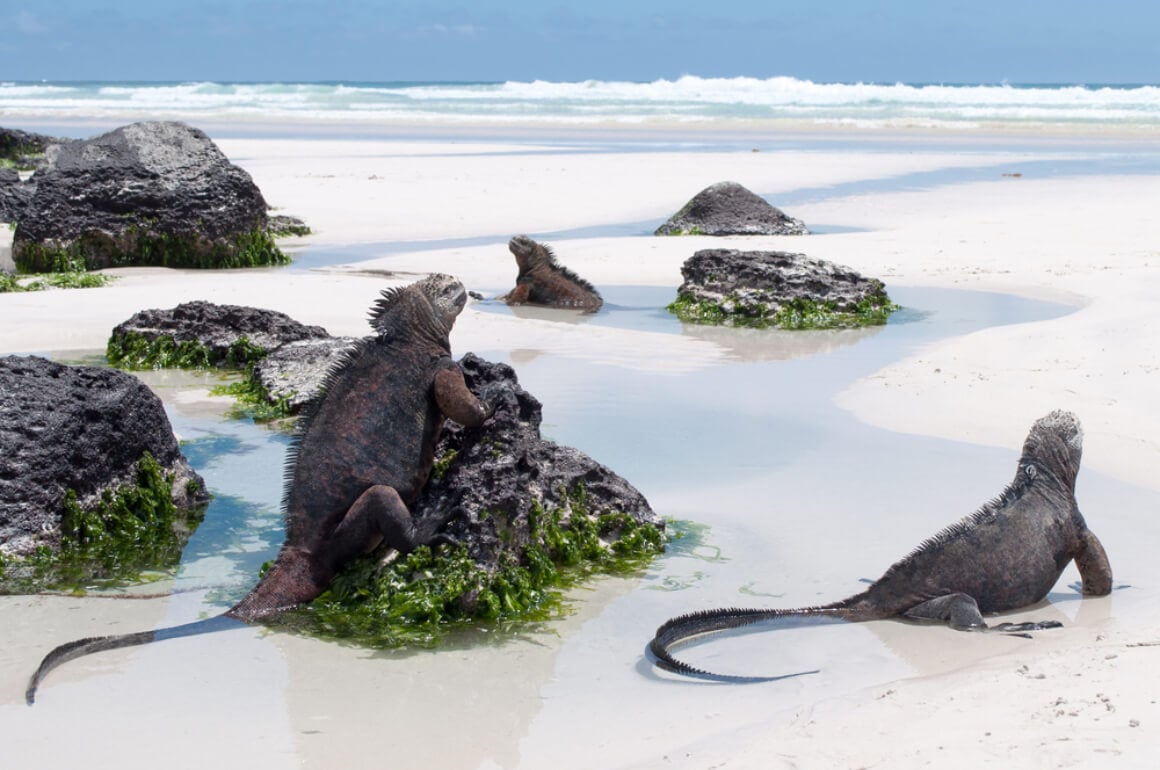 March marks the peak of the rainy season in the Galapagos, which isn't great weather wise, but that means high temperatures – and fewer tourists. Travelling isn't just about the weather, after all.
A lure for visiting the Galapagos Islands in March is saving money on accommodation, and with a lack of other tourists you can enjoy near private tours. Money aside, the Galapagos Islands are one of the best places to travel in March for nature – especially the submarine variety.
The average sea temperature is 25°C, and many species are pretty active, which is ideal for snorkeling. March is also great for catching sight of nesting birds, green sea turtles and iguanas.
The month also sees the arrival of the waved albatross to the islands; this famously huge bird starts appearing on Espanola island. You're more likely to see it towards the end of March, though.
Over on Genovesa island, you can watch the nesting of great frigatebirds, with other nesting birds including greater flamingos, penguins and flightless cormorants. It's prime time for bird watching!
Where to Stay in Galapagos Islands – Isamar Hotel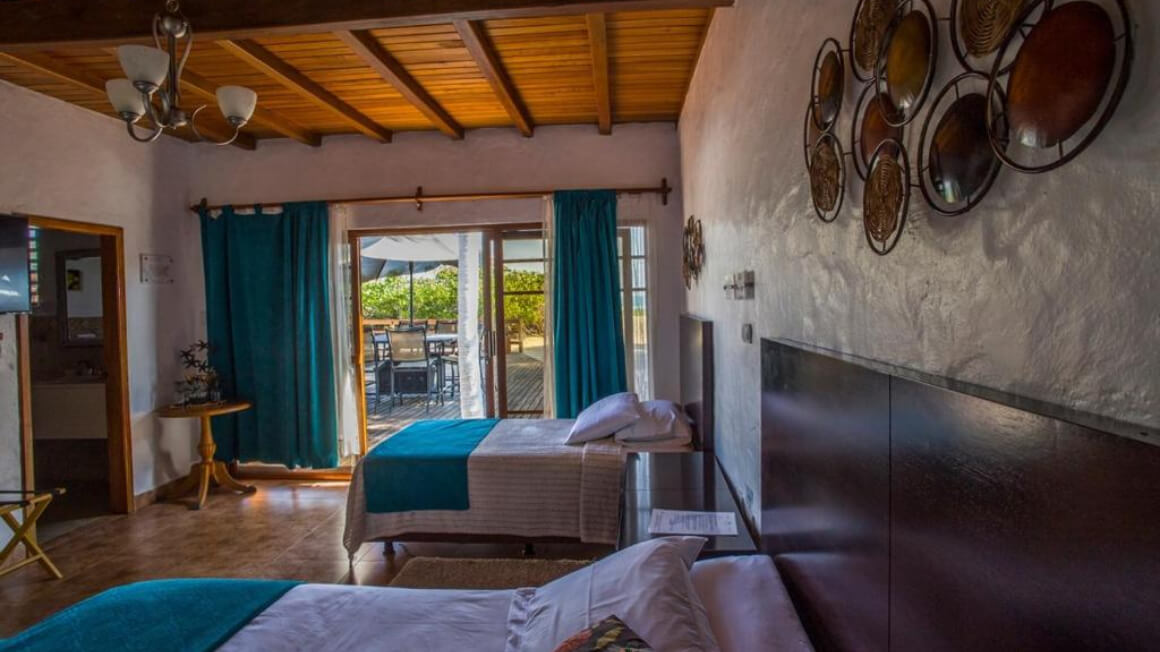 This easygoing beachfront accommodation is the ideal balance between enjoying nature and whiling away some time during a downpour.
Colorado Springs in March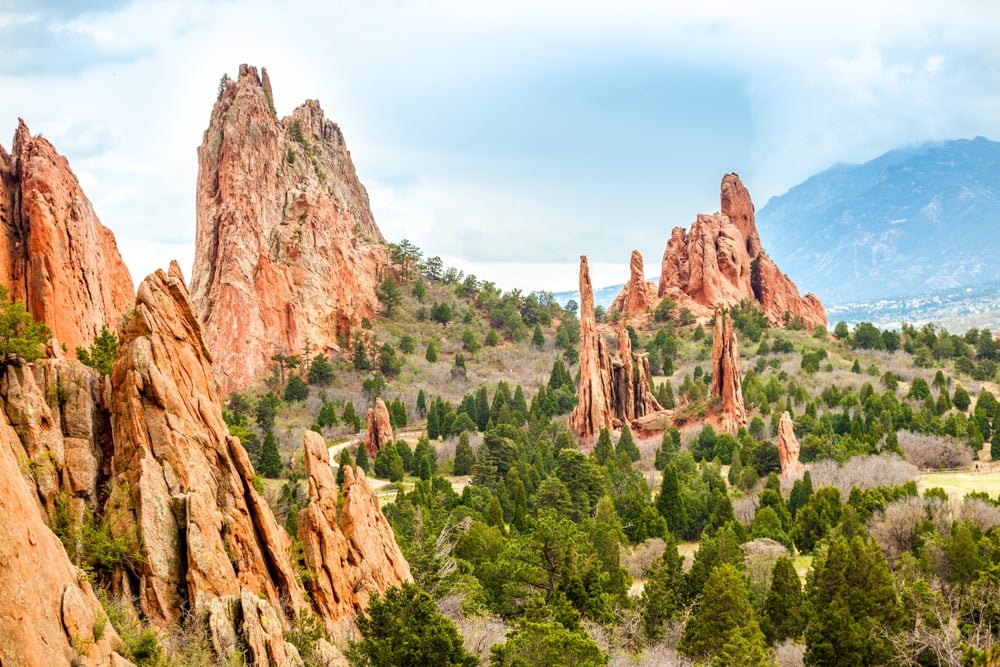 The weather in Colorado Springs in March is a middle ground between scorching summer and freezing winter. That said, it's not too warm. Temperatures range between an average high of 12°C and lows of -3°C. Snowfall is still a possibility this time of year, with snow still built up in the mountains themselves.
Hiking is just about beginning to be an option, while skiing is only just coming to the end of the season – it's the best of both worlds. With the lack of tourists, the lower prices, and thinner crowds, it makes for a peaceful and cheaper getaway.
But also, note that March is Spring Break in the US. You may find some party-goers in Colorado Springs, hitting the slopes hard – and hitting the apres-ski even harder. If that's your thing, it makes for a fun atmosphere!
Events this time of year include Banff Mountain Film Festival, Margarita Crawl Colorado Springs (that's all about sampling the best margaritas in town – no, really), and the party to end all parties: St Patrick's Day.
St Patrick's Day in Colorado Springs includes a parade and festival on March 14 throughout Downtown Colorado Springs. For the health conscious, it kicks off with a 5km run!
Where to Stay in Colorado Springs – The Trolley Car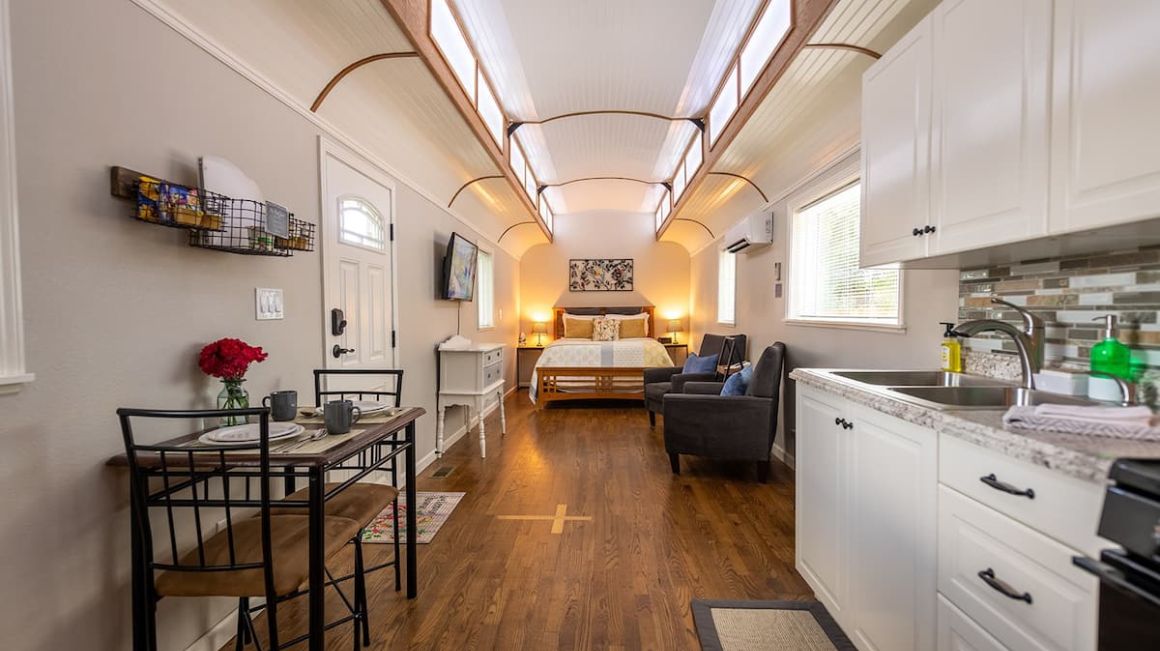 This unique option, set in an old trolley car (obviously), is just blocks away from the stores and restaurants of Old Colorado City.
Big Sur in March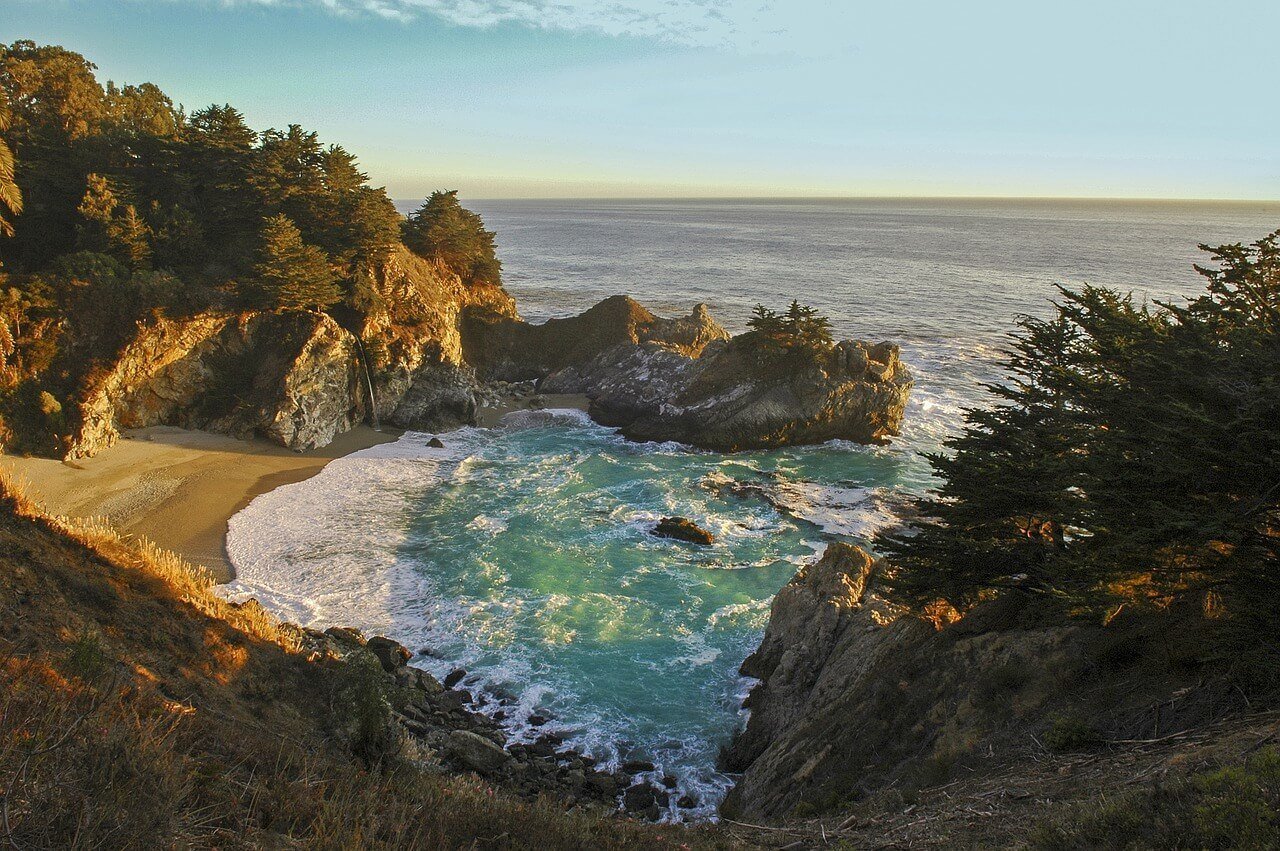 March offers up an ideal time of year to see this region. It's just outside of peak tourist season, meaning you can lap up those sunny Big Sur days, minus scorching temperatures and big crowds.
With moderate temperatures, the great outdoors calls for amazing Big Sur camping adventures. Spring creates a colourful bloom of wildflowers, making coastal trails and inland treks alike even more dreamy. Don't forget your camera: wild irises bloom in the forests, lupine and California poppies carpet the hillsides, and calla lilies appear along the creeks. For a real flower frenzy, the Garrapata State Park is somewhere you should head.
And with the thinner crowds, mooching around Big Sur's charming towns like Carmel-by-the-Sea is idyllic. These towns make for good bases, but thanks to the warmer weather, glamping is also an option for all you glampers out there.
Big Sur is one of the best places to visit in March for whale watching. Grey whales pass by on their way to the Arctic. You may even be able to catch a glimpse of them with their pups! For extra cuteness, keep an eye out for sea otter pups!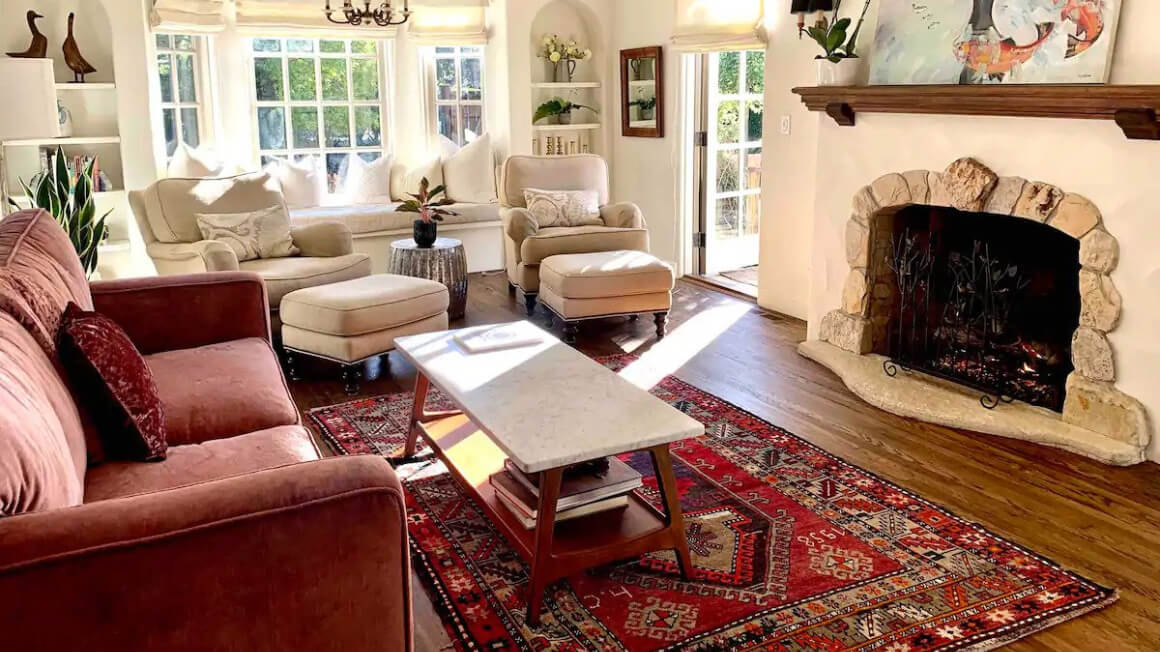 For some out-and-out cosy luxuriousness, opt for this fairytale Airbnb. Want it cheaper? Go for a family or friends vacay and split the cost between you.
Canary Islands in March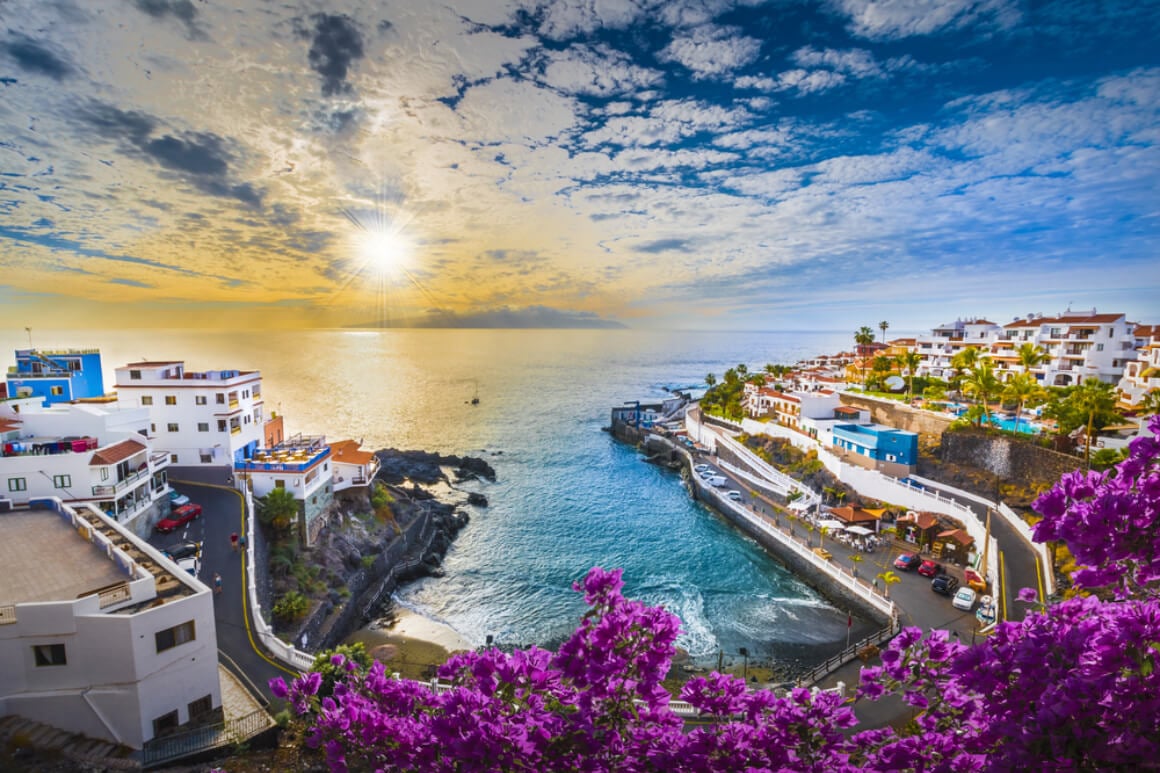 March means spring for the Canaries. Temperatures hover around an average of 18°C, which is great for hiking and climbing amidst the islands' volcanic landscapes, particularly in Teide National Park. Elsewhere surfing – especially on Lanzarote – is the name of the game.
In fact, March is an awesome time to be in the Canaries for surfers. Lanzarote and Fuerteventura are favoured spots thanks to their strong waves. Gran Canaria and Tenerife also have decent surf spots! There are plenty of surf schools for beginners, too.
Note that it can feel chilly in the evenings, so it's best to bring along a sweater to keep warm. On the other hand, you won't have to worry about waterproofs: rainfall is minimal!
The Canary Islands aren't just one of the best places to visit in March for the temperatures – and, you know, the affordability and fewer tourists – it's also an interesting time of year to visit. Semana Santa (Holy Week) often falls in March, with religious parades, feasting and general festivities across the archipelago.
March brings whales and dolphins to the Canaries' neck of the woods. It's a great month to head out on a boat to catch sight of these majestic mammals.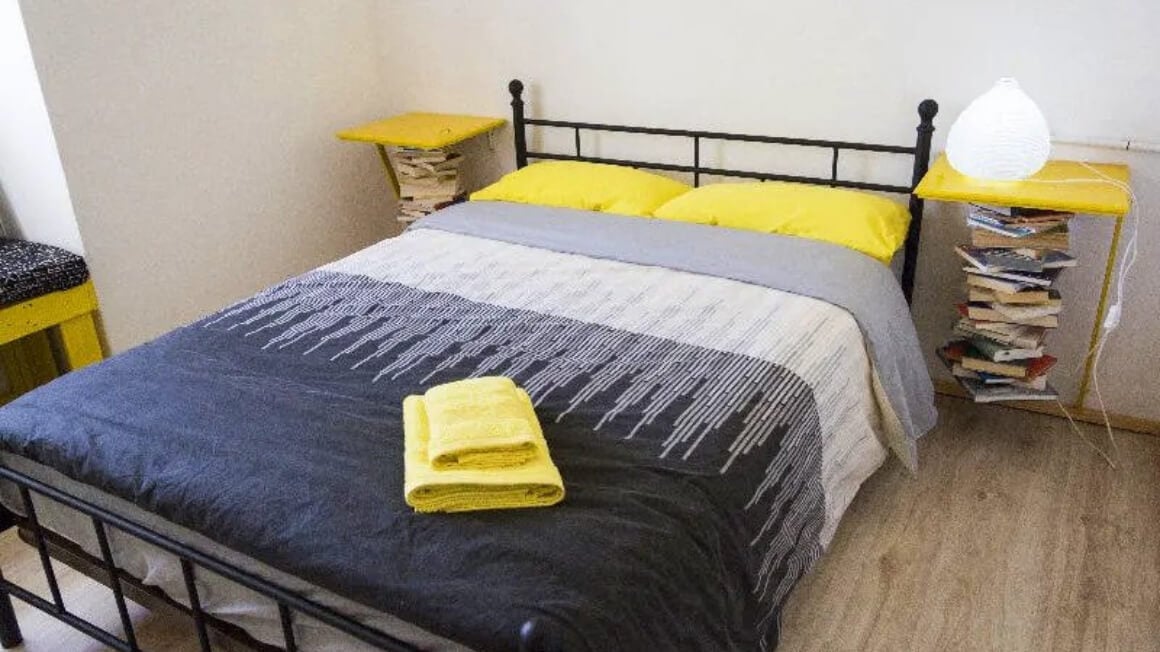 Because it's not exactly beach weather, cosy up in a book-filled B&B with historic interiors and an awesome location in storied San Cristóbal de La Laguna, Tenerife.
Final Thoughts on the Best Places to Visit in March
As you can see, March is an incredible time to travel. It's just about the beginning of spring for much of the world, so wherever you choose on our list, it'll be exciting – and often (but not always) the accommodation will be much cheaper than other times of year.
You could be watching whales from your cosy cottage in Big Sur, snorkeling in the Galapagos, partying in Jamaica, soaking up the last of the ski season in Colorado Springs, or museum hopping in still-chilly London.
Let us know where you're thinking of going this March in the comments below.
ALWAYS sort out your backpacker insurance before your trip. There's plenty to choose from in that department, but a good place to start is Safety Wing.
They offer month-to-month payments, no lock-in contracts, and require absolutely no itineraries: that's the exact kind of insurance long-term travellers and digital nomads need.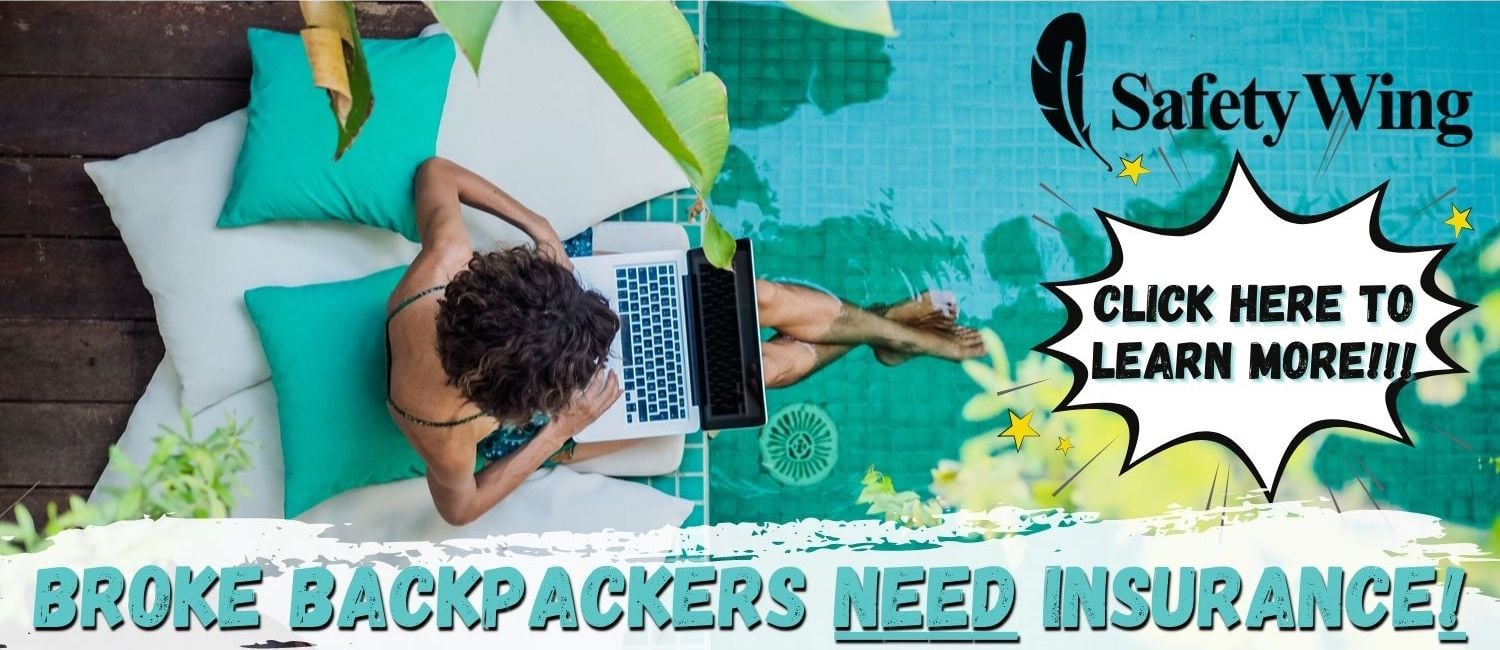 SafetyWing is cheap, easy, and admin-free: just sign up lickety-split so you can get back to it!
Click the button below to learn more about SafetyWing's setup or read our insider review for the full tasty scoop.
---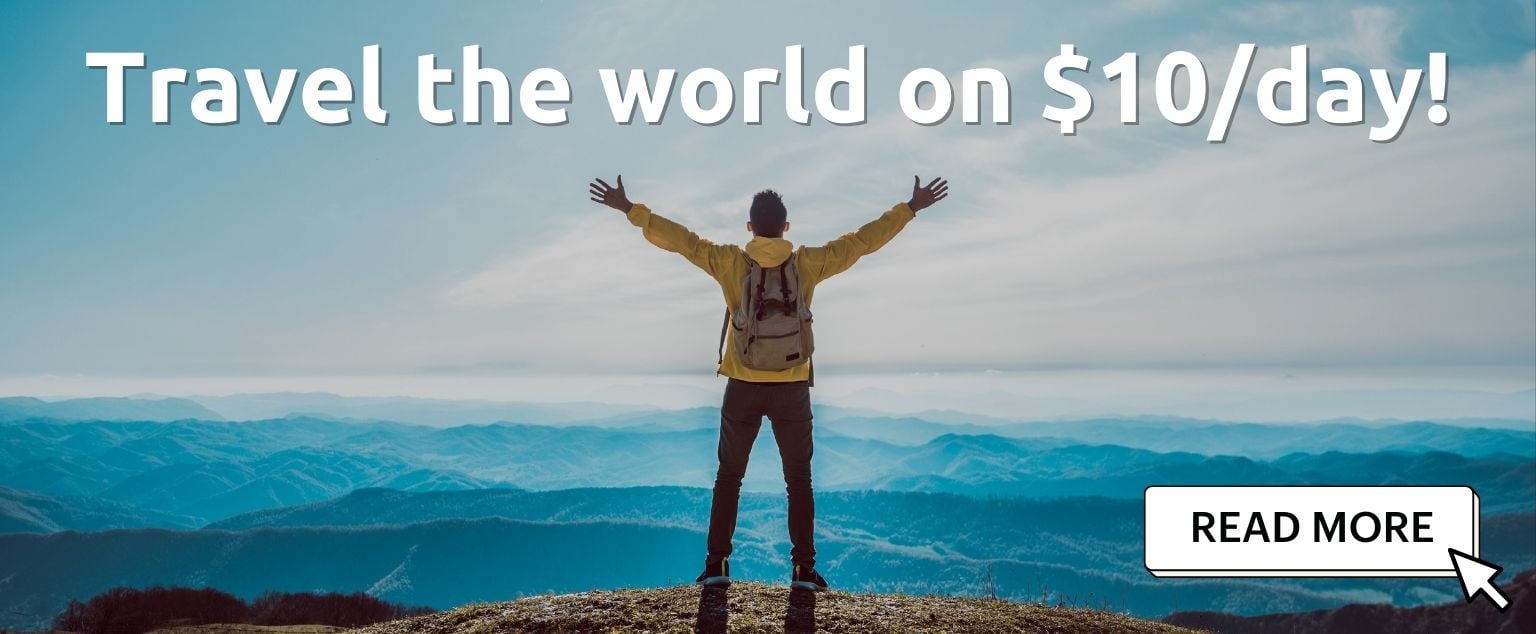 And for transparency's sake, please know that some of the links in our content are affiliate links. That means that if you book your accommodation, buy your gear, or sort your insurance through our link, we earn a small commission (at no extra cost to you). That said, we only link to the gear we trust and never recommend services we don't believe are up to scratch. Again, thank you!