Explore the Enchanting Beauty of Gran Canaria: A Guide to Must-See Attractions
Gran Canaria, a gem in the Canary Islands, is a captivating destination that offers a perfect blend of natural wonders, cultural heritage, and vibrant urban life. This enchanting island paradise beckons travellers with its diverse landscapes, pristine beaches, and a myriad of attractions.
Whether you're a nature lover, an adventure seeker, or a culture enthusiast, Gran Canaria has something to delight every traveller. In this comprehensive guide, we will take you on a journey through the must-see attractions that will leave you mesmerized by the island's charm.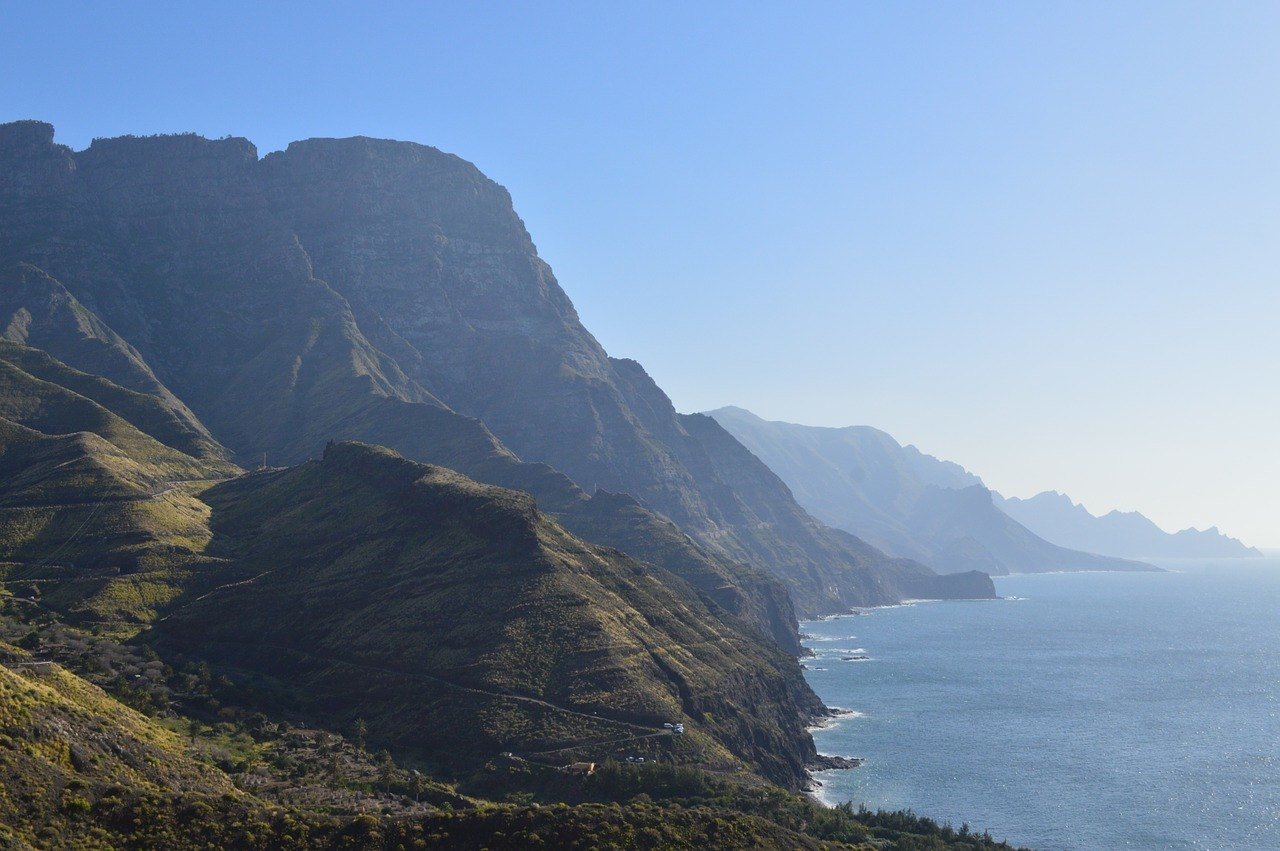 Maspalomas Dunes
Begin your exploration of Gran Canaria with a visit to the awe-inspiring Maspalomas Dunes. Located in the southern part of the island, these iconic sand dunes stretch for miles along the coastline, creating a desert-like oasis. Take a leisurely walk through the dunes, enjoy the warm sun on your skin, and marvel at the stunning contrast between the golden dunes and the waters of the Atlantic Ocean. The Maspalomas Dunes offer a unique and unforgettable experience.
Roque Nublo
For breathtaking panoramic views and a sense of awe-inspiring grandeur, head to Roque Nublo. This iconic rock formation stands tall at 80 meters and is located in the heart of Gran Canaria. Embark on a scenic hike to reach the summit, where you'll be rewarded with sweeping vistas of the island's dramatic landscapes. Surrounded by rugged terrain and surrounded by clouds, Roque Nublo is a symbol of Gran Canaria's natural beauty and a must-visit attraction for nature enthusiasts.
Puerto de Mogán
Escape to the charming coastal village of Puerto de Mogán, often referred to as "Little Venice" and voted one of Spain's prettiest seaside towns. This picturesque fishing village is known for its vibrant harbour, quaint alleyways, and colourful flower-adorned houses. Take a leisurely stroll along the marina, enjoy a delightful meal at one of the waterfront restaurants, and soak up the relaxed atmosphere. Don't miss the weekly market, where you can find local crafts, fresh produce, and unique souvenirs to commemorate your visit.
Vegueta
Immerse yourself in the rich history and cultural heritage of Gran Canaria by exploring the historic district of Vegueta. This UNESCO World Heritage site is the oldest places in the city of Las Palmas and is filled with architectural gems, including the impressive Santa Ana Cathedral and Casa de Colón (Columbus House). Wander through its cobbled streets, visit museums and art galleries, and immerse yourself in the vibrant café culture that permeates this captivating part of Gran Canaria.
Teror
Nestled amidst lush mountains, the charming town of Teror awaits exploration. Known for its colonial architecture and the Basilica of Our Lady of the Pine, Teror offers a delightful blend of history and natural beauty. Stroll through its picturesque streets, browse local shops for traditional crafts and souvenirs, and immerse yourself in the unique atmosphere of this quaint town. Don't forget to try the local delicacies, such as the delicious almond pastries known as "bienmesabe."
Bandama Caldera
Nature lovers will be captivated by the magnificent Bandama Caldera, a volcanic crater that offers spectacular panoramic views. Take a leisurely hike around the rim of the crater, marvel at the dramatic landscape, and learn about the island's volcanic history. For a truly memorable experience, descend into the crater and explore the lush vegetation and unique flora that thrive within this ancient geological wonder.
Playa de las Canteras
No visit to Gran Canaria is complete without a visit to Playa de las Canteras, one of the island's most stunning beaches. Located in the vibrant city of Las Palmas, this golden sandy beach stretches for over three kilometres and offers crystal-clear waters perfect for swimming and snorkelling. Take a leisurely stroll along the promenade, savour delicious cuisine at beachfront restaurants, or simply relax and soak up the sun on this idyllic stretch of coastline.
Gran Canaria is a destination that truly captivates the senses, offering a wealth of attractions and experiences for all types of travellers. From the mesmerizing Maspalomas Dunes to the historical charm of Vegueta, and the natural wonders of Roque Nublo and Bandama Caldera, this stunning island in Spain never fails to leave a lasting impression. Embark on a journey of discovery and let the enchanting wonders of Gran Canaria create lifelong memories.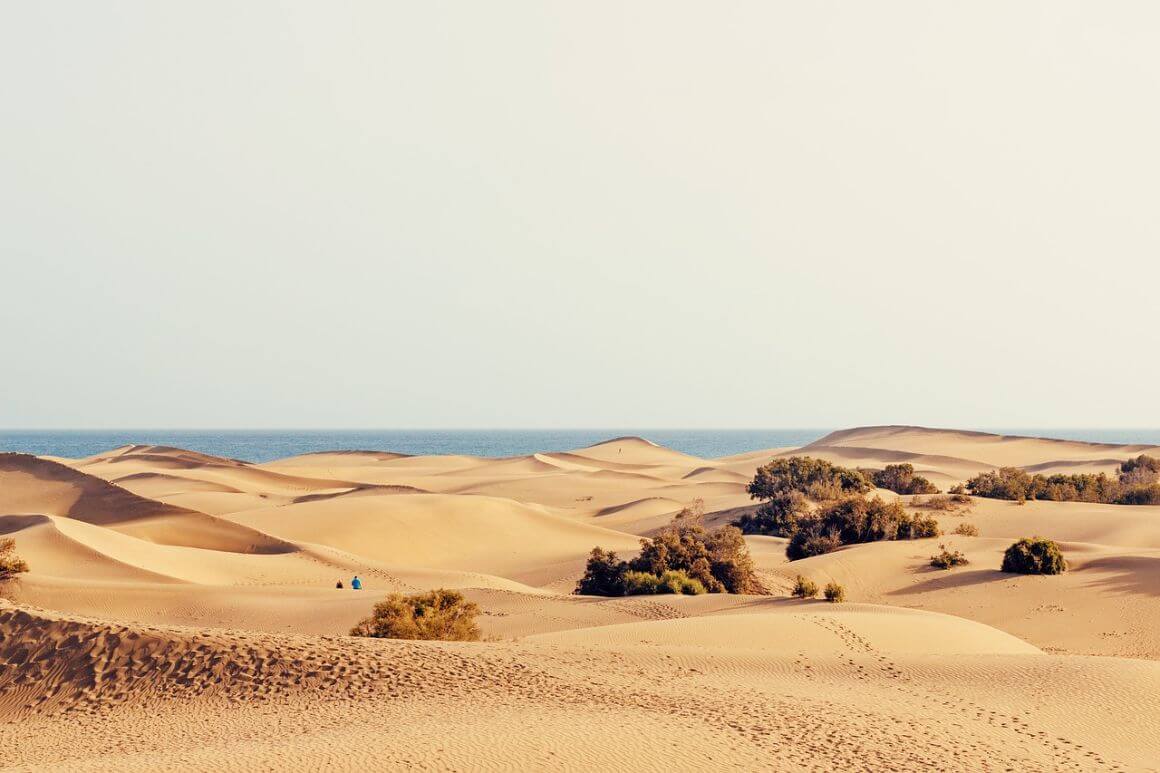 Lopesan Hotel Group
To ensure a comfortable and memorable stay in Gran Canaria, consider booking your accommodations through Lopesan.
Lopesan is a renowned hotel chain in the Canary Islands, offering a range of luxurious resorts and hotels that cater to different budgets and preferences. With properties located in prime locations, Lopesan Hotel Group provides excellent service and world-class facilities, ensuring a perfect base for exploring Gran Canaria's attractions and creating unforgettable memories.
The right choice of accommodations can make all the difference. Lopesan Hotel Group has a portfolio of exquisite properties in stunning locations, offering the perfect blend of comfort, elegance, and impeccable service.
They offer a range of options to suit different tastes and budgets. From beachfront resorts to urban retreats, their properties are designed to provide an oasis of relaxation and indulgence.
A standout feature is their attention to detail. Each property is meticulously designed and decorated, creating a seamless blend of contemporary style and local charm. The elegant rooms and suites are spacious, well-appointed, and equipped with modern amenities to ensure a comfortable stay. Whether you're seeking a romantic getaway or a family-friendly holiday, there is the perfect accommodation option for you.
You'll love the world-class facilities and amenities. Relax by the pool, indulge in rejuvenating spa treatments, or stay active at state-of-the-art fitness centres. Take advantage of the exquisite dining options. From local specialties to international delights, the gastronomic experiences are sure to tantalize your taste buds.
With properties in breathtaking destinations such as Gran Canaria, Fuerteventura, Thailand and Punta Cana, the world becomes one of exploration and adventure. Whether you're seeking sun-soaked beaches, lush landscapes, their locations provide the perfect backdrop for unforgettable experiences. Each destination offers a unique blend of natural beauty, cultural heritage, and exciting activities, ensuring that every moment of your stay is filled with wonder and discovery.
---
Find out how YOU can support the site.
We're a big site with a big team and this job isn't always easy. But we do it because we love it – we love providing epic and free content. We love the knowledge that our content keeps you adventuring. We don't ask for money, but if you'd like to find out how you can help the site in more organic ways, click the button below.
Thank you for your support 🙂
And for transparency's sake, please know that some of the links in our content are affiliate links. That means that if you book your accommodation, buy your gear, or sort your insurance through our link, we earn a small commission (at no extra cost to you). That said, we only link to the gear we trust and never recommend services we don't believe are up to scratch. Again, thank you!