London is a global centre of culture, music, fashion, education, and trade, and if there was a capital of the world, you could make a strong case for why it should be London. This sprawling metropolis is truly a multicultural city.
Located along the banks of the River Thames, London is the capital and the largest city in the United Kingdom. The city continues to grow, and the greater metropolitan area is now home to over 14 million people. (Even with this massive growth, there are plenty of green, open spaces in London.)
London is one of the most popular cities to visit on the planet. Each year the city sees record numbers in terms of international visitors, with over 30 million last year just between January and September.
It's hard to argue why London is a gold mine of experiences for travelers. The city is home to countless historical sights, museums, parks, markets, world-class cuisine, art, music, nightlife, and sport's teams.
Even though it's a city firmly on the tourist path, backpacking London can still be a unique experience. In short, it's pretty impossible to find yourself bored in London. There is even a saying that goes, "if you're bored of London, you're bored of life."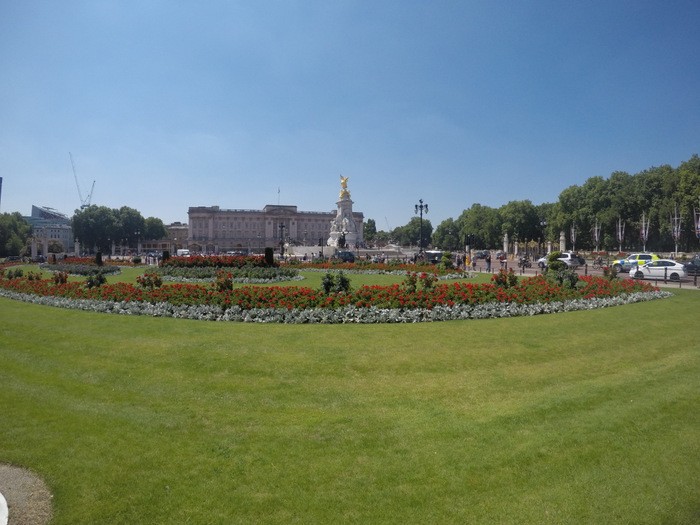 If you're looking for relevant information to help you plan a killer backpacking trip to the British capital, you've come to the right place.
Read on for tons of details on all things London, such as information on how much backpacking London costs to a jam-packed London itinerary for a badass three days.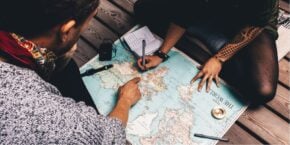 Heading Off-Grid? • Download This Guide as a PDF!
Sign up to The Broke Backpacker's EXCLUSIVE VIP AREA below and download our top backpacking guides as PDFs – go offline with peace of mind!
It's no secret that London isn't exactly the cheapest city in the world. Your money truly does seem to just disappear here, especially if you're visiting a lot of tourist attractions and going out to eat and drink often.
We're here to shed a bit of light on the cost of backpacking London, starting out with the Broke Backpacker end of the spectrum.
On the budget end, you can expect to spend around $70-80 a day. For this amount, you'll need to find a cheap hostel in London that also has free breakfast and a kitchen you can use. Take a ride or two on the tube, but try to rely on your feet as much as possible. You'll be taking advantage of the several free activities London has to offer and definitely won't be having any fancy dinners or big nights out.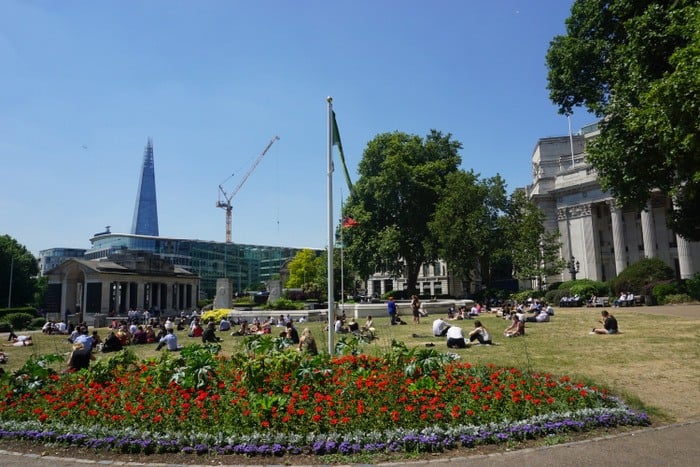 If you up your budget to around $100-110 a day, you can stay in a nicer hostel in a more desirable location. You can also get a pass for the tube that gives you unlimited rides for 24 hours so you can cover more ground. With this budget, you can afford to see some sights that require an entry fee and go out for a pint or two in a classic British pub.
Average Costs of a Trip to London
Here's a breakdown of what your daily London budget might look like:
Dorm bed in a hostel: $25-40
Small basic room for two: $60-75
Airbnb in a shared apartment: $50-60
24-hour transport card: $16
Heathrow Express Train: $28
Tower of London: $28
Simple fish & chips: $8-10
Local restaurant for dinner: $15-20
Pint of beer: $7-9
Cocktail at a bar: $10-12
London Budget Backpacking Tips
In one of the most expensive cities in the world, what are Broke Backpackers to do? Here are a few of our tips for how to get by in London on a budget:
Couchsurf: If you've got some good reviews built up on Couchsurfing, it's definitely worth it to look for a host in London. You may have to message several people, but even if someone takes you in for just two nights that can save you $75 or so that you would have spent on a hostel.
Book a place with breakfast and a kitchen: If you do go the hostel route, try to find one that has free breakfast. Even if it's just instant coffee, cereal, and bread, it'll fill you up for a few hours. Likewise, if your hostel has a communal kitchen you can save a lot by cooking a few meals yourself.
Eat ethnic food: For when you do go out to eat, the numerous kebab shops in London are your wallet's friend. It's possible to get a kebab with fries and a drink for around $10, which is a lot less than the $25 or so you'd spend eating pub grub.
Do the free stuff: Your money will vanish into thin air in this city if you do all the things that require a ticket. Did you know that the British Museum is totally free? So is the Natural History Museums? So is walking by Buckingham Palace and just seeing it from the outside. There are plenty of interesting things to do in London that don't cost a single quid.
Get an Oyster Card: Even if you're only going to be in the city for a few days, it's worth it to pick up a rechargeable Oyster card for getting around London. You get discounted fares on the tube with these cards and you'll also save time that you waste buying a bunch of single tickets.
Pack a travel water bottle and save money every day!
Why You Should Travel to London with a Water Bottle
Plastic washes up on even the most pristine beaches… so do your part and keep the Big Blue beautiful
You aren't going to save the world overnight, but you might as well be part of the solution and not the problem. When you travel to some of the world's most remote places, you come to realise the full extent of the plastic problem. And I hope you become more inspired to continue being a responsible traveller.
Plus, now you won't be buying overpriced bottles of water from the supermarkets either! Travel with a filtered water bottle instead and never waste a cent nor a turtle's life again.
Save $$$ • Save the Planet • Save Your Stomach!
Drink water from ANYWHERE. The Grayl Geopress is the worlds leading filtered water bottle protecting you from all manner of waterborne nasties.
Single-use plastic bottles are a MASSIVE threat to marine life. Be a part of the solution and travel with a filter water bottle. Save money and the environment!
We've tested the Geopress rigorously from the icy heights of Pakistan to the tropical jungles of Bali, and can confirm: it's the best water bottle you'll ever buy!
View on REI
Read the Review
Wondering where to stay? Check out our insider guide for the best neighborhoods to stay in London.
IN A RUSH? THIS IS OUR FAVORITE HOSTEL IN LONDON!
You'll want to think about the location, price, and amenities when shopping around for a hostel in London.
While the city has excellent public transportation, you won't want to spend half of your trip on the tube. Think about your priorities in terms of sightseeing and then try to find a hostel that's somewhat centrally located. Check out this post for a detailed look at the different neighborhoods where you might want to stay.
Venturing beyond London? To help you find the absolute best places to stay during your UK backpacking adventure, check out this post on the best hostels in the UK.
For those of you who are short on time, I've narrowed it down to the top three hostels in London:
If you're looking to be in a central part of town and not have to spend a fortune, it's hard to beat the Wombats City Hostel. These guys have a score of 9.2 out of over 9,000 reviews on Hostelworld, so clearly they're on point! Definitely one of the best hostels in London.
They've got a great bar, a courtyard, and a common hangout area here, so it's a great place to chill in between all of the sightseeing. Breakfast isn't free, but it's all-you-can-eat and a good value deal.
Highlights include: Great location, affordable dorm beds, on-site bar, and an excellent hangout area, plus substantial breakfast for a low price.
Best Hostel for Solo Travelers in London – Generator Hostel
The Generator Hostel is a great choice if you're flying solo and looking for a social and party-centric hostel in London. Their lively bar is the perfect place to meet fellow backpackers to explore the city with. They also cook a dish of the day for dinner so you can eat here for a reasonable price before going out. It's in a great location with easy access to public transportation.
Highlights include: Excellent bar and chill-out area, breakfast and dinner available for a fair price, central location, and laundry and luggage storage availability.
This massive room is great for travellers who visit London for the first time. The apartment is located in central Leicester Square. There are lots of great places, cafes and restaurants around. You'll also get free breakfast every morning. The main bathroom is shared, however, you'll have a private toilet. If you've seen enough of the city, you can enjoy the free Netflix and Amazon Prime Video on your TV.
Best Party Hostel in London – Clink78
Those looking to let loose and have a good time at their London hostel will want to stay at Clink78. This awesome party hostel is set in an old courthouse where Charles Dickens once worked and The Clash stood trial.
Speaking of The Clash, the hostel's rowdy ClashBAR is the place to throw down with DJ nights, live bands, pool tables, and drink deals. After that big night of partying, you can fill up with their great breakfast for just two quid!
Highlights include: Amazing hostel bar with live music and games, super cheap breakfast, and kitchen available to guests.
Clink78 is one of our favourites in London but they're not taking guests right now. We're not sure if they're closed for good but we hope they'll come back soon.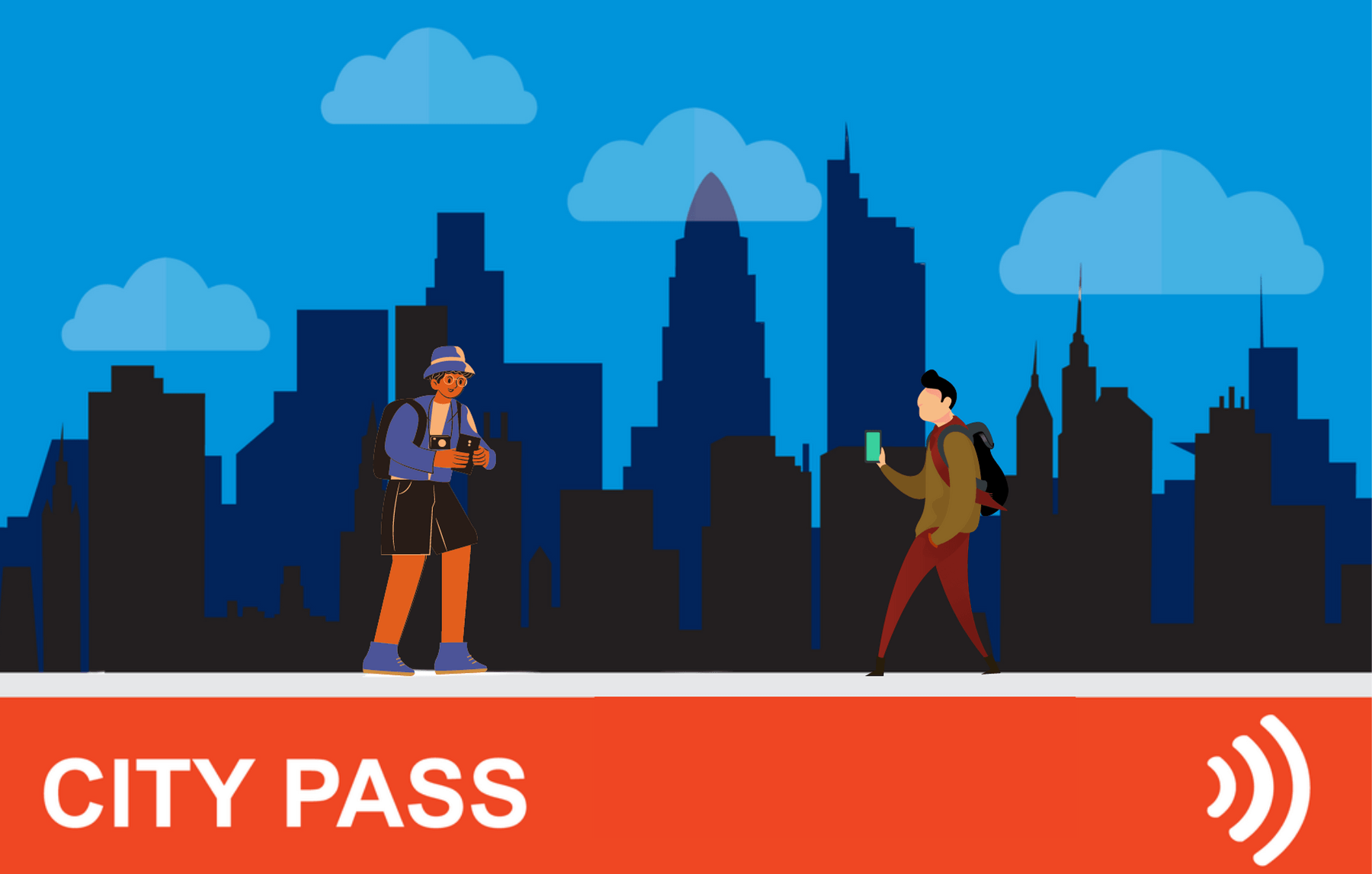 Travelling to London? Then plan yo' trip the smart way!
With a London City Pass, you can experience the best of London at the CHEAPEST prices. Discounts, attractions, tickets, and even public transport are all standards in any good city pass – be sure invest now and save them $$$ when you arrive!
Buy Your Pass NOW!
There's so much to see and do in London that you could easily spend a lifetime exploring the city and not do it all. Since you probably only have a few days at your disposal, we've gone ahead and narrowed it down a bit for you. Here are our top 10 things to do in London:
1. See the city from above
One of the best ways to get your bearings in London is to head up for a bird's-eye-view of the city. Most tourists head straight for the London Eye, which is the largest observation wheel in the world. To make this experience more pleasant, you can book your ticket here. Another good choice is to pay a visit to the observation platform on the 72nd floor of The Shard, London's funkiest futuristic skyscraper.
While both of those are excellent spots for taking in the views, they're also both quite pricey. If you want to get some nice views of the city without the high price tag to match, climb the 300+ stairs of the Monument to the Great Fire of London. It's not as high up as the others but it's way, way cheaper and still provides good views.
2. Walk or cruise along the Thames
You can see many of London's most famous sights in a day with a nice leisurely stroll along the River Thames. Check out Tower Bridge, the Tower of London castle, and City Hall before walking along the river. There are tons of places to stop along the way for a coffee or snack, or just to sit down on a bench and people watch.
An hour-long stroll will eventually bring you to other London icons such as Big Ben and the House of Parliament. Those who don't feel like hoofing it all day can sign up for one of the many river cruises along the Thames to take in the scenery from the comfort of a boat.
3. The British Museum
The British Museum is without a doubt one of the most impressive museums in the world and one of the most famous landmarks in London. There are an astonishing 8 million or so objects here on display, meaning you could visit several times and not even crack the surface.
The best part about this amazing museum for us Broke Backpackers is that it's completely free! Even if you're not a huge history buff, you should carve out at least a few hours to explore this world-class museum.
4. Buckingham Palace and its surrounding parks
The official residence of the Queen of England, Buckingham Palace, is a must-see when backpacking London. Tours of the palace only happen from July to October and cost around $35 per person. Even if you don't join a tour to go inside, it's well worth a visit to admire the palace and then take a walk in the surrounding parks.
Right by the palace, you'll find St. James's Park. Sit by the lake and feed the ducks, or just walk around and enjoy this huge green space in one of the world's biggest cities.
5. Portobello Road Market
Every Saturday, this massive road market attracts plenty of locals and tourists alike to the posh Noting Hill neighbourhood (yes, like the movie). The Portobello Road Market is best known for its antiques, but you can also find art, jewellery, food, and super British things like vintage tea sets. It's a fun place to come and just poke around for a few hours on a Saturday. Even on the weekdays, you'll find plenty of interesting shops, cafes, and restaurants.
6. Visit beautiful cathedrals
London is home to several beautiful cathedrals. Two of the most popular to visit are Westminster Abbey and St. Paul's Cathedral. Both are absolutely stunning buildings that you should see from the outside. Going into the churches will cost you a pretty penny, at about $25-30 each.
Here's a Broke Backpacker tip for you: it's possible to avoid the steep entrance fees for the cathedrals by simply attending a service. Everyone is welcome to attend services at both cathedrals, but be sure to arrive early for a seat and be respectful.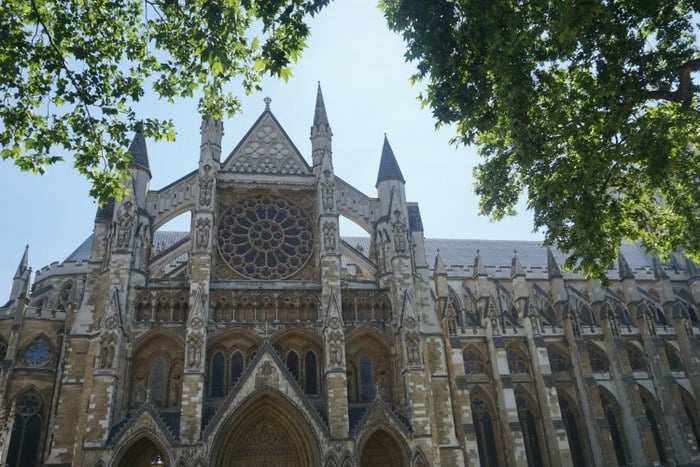 7. Cheer on a local team
What better place to go see a football match than in the country that invented the game? London is home to several professional teams, including five in the Premier League – Arsenal, Chelsea, Crystal Place, Tottenham Hotspur, and West Ham United.
You'll need to buy tickets well in advance to see these bigger clubs, but it's easy enough to just show up on game day if you go see some of the smaller ones.
8. Pints and more at an English pub
If you enjoy bar culture, you'll feel right at home in London. Visiting a classic English pub is something that has to be high atop your list when backpacking London. Traveling to London without hitting a few pubs would be like going to Paris and skipping the Eiffel Tower or going to Rome and not eating pasta. You just can't do it!
No matter where you are in London, you're never too far from a pub. Pull up a stool, order a pint, and dig into a plate of fish & chips or bangers & mash. A great way to experience the pubs of London is on a Liquid History tour. You'll stop in at least four pubs and learn a bit of history along the way.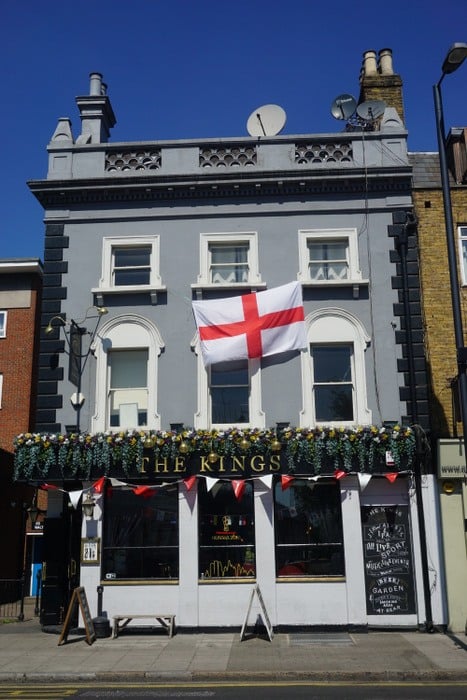 9. See a show
When it comes to live entertainment, you're spoiled for choices in London. Head to the West End Theatre District, which is London's answer to Broadway. If you're not picky about what show you see, find the TKTS booth in Leicester Square where they sell discounted tickets.
Those who prefer live music to musicals will also have tons of options for rocking out in London. You can see every type of concert imaginable here, from world famous bands in the city's arenas to up-and-coming local acts in dive bars. No matter what night of the week, there's someone good playing in London.
10. Party in Shoreditch
Once you've done a bunch of sightseeing, it's time to let loose and party it up in London. If you're looking to party hard, head to the Shoreditch part of the city. This trendy neighborhood is full of bars and clubs and the party goes late here, so put on your dancing shoes and get ready to boogie.
It's also worth noting that this area hosts an awesome Sunday market dedicated to street food from around the world, so cure the hangover from that big Saturday night with some Canadian poutine or Thai curry. Check out this post to see the best places to visit in London!
Is This the Best Daypack EVER???
Now that you've gotten some of the basics, it's time to plan a killer 3 days in London. Since this is a travel guide for Broke Backpackers and all, we'll try to keep it affordable, but give you the option to splurge on certain things if you want.
Day One in London: Along the River Thames
After checking into your hostel and getting some food, it's time to take in some of the highlights and hidden gems of London. Pick up a 24-hour transport card and hop on the tube headed for the London Bridge station. Coming out of the metro, you'll see the futuristic skyscraper known as The Shard.
The view of London from the 72nd floor here is supposed to be one of the best in the city, but it comes with a high price tag. If you really want to check it out, try to book your ticket more than two weeks in advance. An advanced ticket costs around $27 while a day-of ticket will run you $39. Sometimes it pays to plan ahead!
Whether you go up to the observation deck or not, your next move will be to walk along the River Thames. It's a lovely area for a stroll, especially if you're backpacking London on a rare sunny day.
Along the way, you'll see the HMS Belfast – a World War II warship-turned-museum – before arriving at City Hall. Sit down in Potters Fields Park and enjoy the views plus the great people watching in central London.
When you're ready to keep moving, it's time to walk across Tower Bridge. This is definitely one of the most famous landmarks in all of London.
Thankfully, a ticket to go up to the top of the bridge is much cheaper than The Shard. You can still save a quid or two by booking your ticket online beforehand.
After crossing the bridge, you'll find yourself at the Tower of London. This historic castle has played a very important role in the country's history and is one of the most popular tourist attractions in London.
I'm sure it's worth a visit, but I took one look at the massive queue and decided against it. Once again, booking your ticket online in advance can save you a pretty penny as well as some time. Noticing a trend here?
While you're over here, you may as well take a little stroll through the Trinity Square Gardens. It's a popular spot for locals to hang out on their lunch break, so follow their lead and grab something relatively cheap from a market for a picnic lunch. If you need a pick-me-up, there are plenty of cafes in the area to choose from.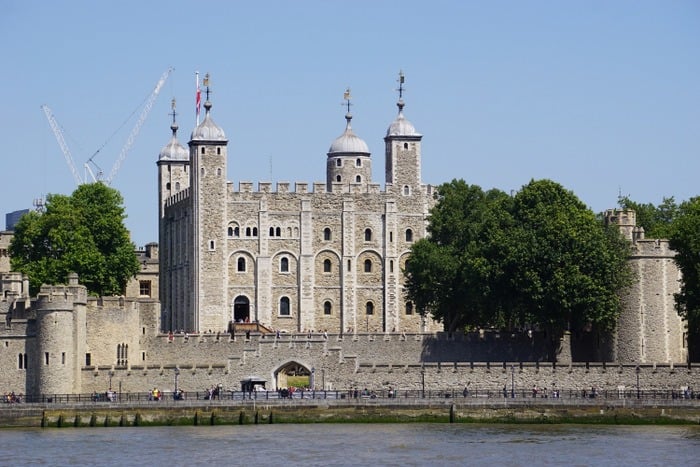 Day 1 in London: Afternoon
Your self-made walking tour in London continues as you turn and head back along the river. Not before long, you'll arrive at the gorgeous St. Paul's Cathedral. Once again, you're faced with the choice of admiring its beauty from the outside for free or paying a hefty entrance fee. Such is life for a backpacker in London.
I'm sure the inside of the church is amazing and all, but in my humble opinion I'd take the money you saved by skipping out to join the Liquid History pub tour instead. It starts from St. Paul's underground station at 2 PM, so you'll be there ready to go. On this tour, you'll walk through some of London's ancient streets and get a history lesson while visiting some of the city's most iconic pubs for a drink or two.
After an epic day and a few pints, you'll probably want to head back to your hostel and chill out for a bit. Cook yourself dinner if you've got a kitchen, or find something cheap nearby such as the classic Doner kebab. I think I ate one every other day on my month-long Euro trip.
If you're looking to go out, you have approximately a million and one options in London. Just be aware that a night out in the city can get real expensive, real fast. It's best to do a bit of pre-gaming at your hostel with your fellow travellers before heading out, or at least try to find a decent Happy Hour.
I didn't do much partying on my recent trip to London, but my mate said that the Shoreditch area is a hot spot for nightlife. We walked through the area on a Saturday night and the place was absolutely wild, so I'd say it's probably a good call if you're looking for a big night out.
Day Two in London: A very British day
Broke Backpackers rejoice – today is full of free activities! Hooray! But first thing's first, you'll need to soak up that hangover. Cue the full English breakfast, which comes with eggs, bacon, sausage, fried tomatoes, fried mushrooms, toast, and tea or coffee. That ought to keep you full for a few hours!
Your first stop today is the British Museum.
It's one of the biggest and most impressive museums in the world, and it won't cost you a quid to visit, though donations are welcome. Since there are so many different exhibits, it's best to focus on a few that you're really interested in.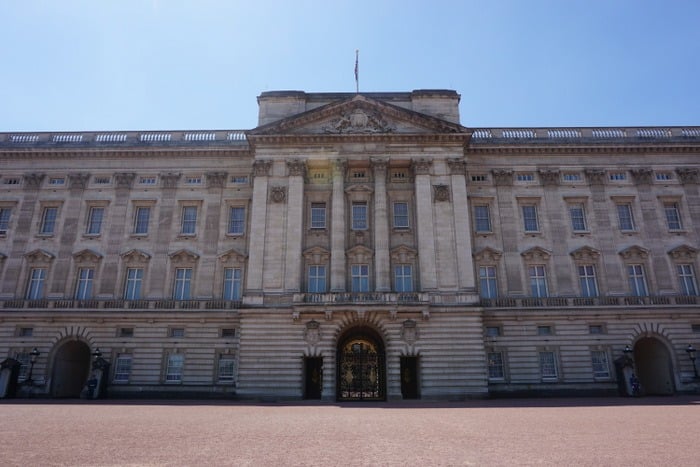 Next up for day two in London: head on over to pay a visit to Buckingham Palace. They only run tours in the summer months and they're not exactly cheap, but it's worth it to go check out the palace anyway. At the very least, you can get a nice photo in front of the palace and then enjoy a leisurely stroll through the nearby parks.
From here, you might as well cross off a few more London landmarks. It's not a far walk to Westminster Abbey, Big Ben, and the Houses of Parliament. (Hopefully, they're finished with the renovations on the famous clock because the picture just isn't as cool when it's covered in scaffolding.)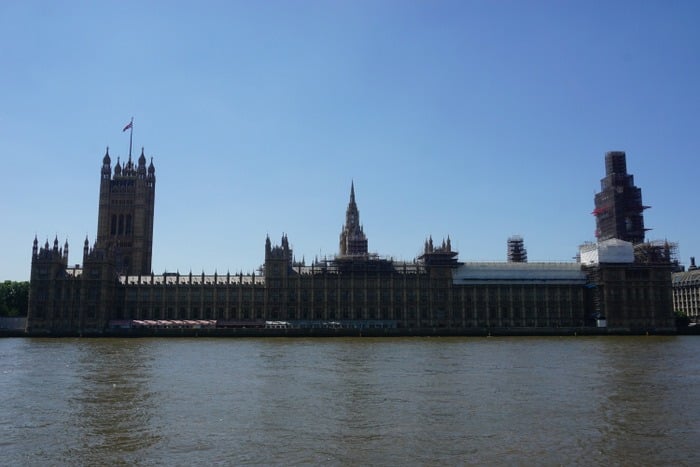 If you want to buy another high-priced ticket and stand in a ridiculously long queue, the London Eye is over here as well. However, you may be experiencing tourist overload at this point and just want to run and hide in a pub. I don't blame you, as that's precisely what I did!
Those seeking a more local vibe can head to Angel, an area of Islington in Central London. This is a fun area full of different bars and restaurants, so sit down for a pint and some fish & chips or a pie to continue living your super British day.
While you're at it, you should probably catch a ride on a double-decker bus and snap a photo with one of the phone booths as well. It's OK, we won't judge you.
As far as what to do on your second night in London, it all depends on how much energy you have and how much you want to spend. It's been a big couple of days so far, so I'd advise taking it easy and just finding a cool pub or two, preferably one with some live music and no cover charge.
Day Three in London: Choose your own adventure
At this point in the trip, you've already covered some serious ground and checked off a lot of London highlights. For day three in London, it's up to you to choose your own adventure. I'll give you a few ideas for different interests to help you out.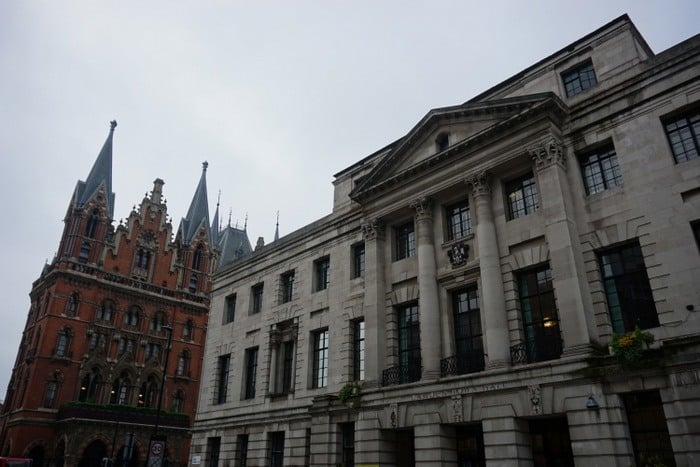 If you're visiting on a weekend, you can take your pick from the countless weekend markets that go on all across the city. This article features 19 of the best London weekend markets, so definitely check it out for some ideas.
Saturday is good for the Portobello Road Market (mentioned in the Top 10 Things to Do section here), while Brick Lane is an awesome choice for Sunday.
Perhaps you are in the city during the week and have had enough of the hordes of tourists with their selfie-sticks. In that case, you can spend your third day relaxing in one of London's many amazing parks. Hyde Park is absolutely massive and is home to both the Kensington Gardens and the Princess Diana Memorial Fountain.
If you're visiting during the colder months and being outside all day doesn't sound like too much fun, there are still tons of world-class museums to visit in London. Take your pick of the Natural History Museum, Science Museum, National Gallery, Tate Modern, and so many more.
If you're a fan of history and conspiracy theories, you'd definitely enjoy a trip to the famous Stonehenge monument. The easiest way to get the most out of this adventure is to book a guided tour. Pickups and transportation are included, as well as a professional audio guide that will tell you everything there is to know about the mysterious stones.
Sports fans will definitely want to consider catching a football game in London if you're in town during the season. With more than 15 professional teams, it shouldn't be too hard to find a ticket for a match. Speaking of tickets, you could also just head to the West End Theatre District and catch a show on the Broadway of England.
Of course, if you're beat from all the walking around and sightseeing, you can always just pull up a stool in a classic English pub, order up a pint, eat some medicore food, and complain about the weather. It's the British way!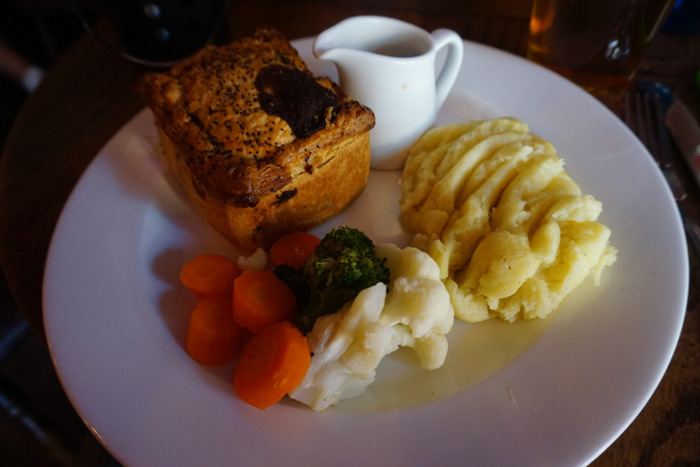 London off the beaten track (More awesome things to do in London)
In a city as massive, sprawling, and diverse as London, it's really not tough to get off the beaten track. Most of the super popular tourist attractions are along one stretch of the Thames River, from Parliament over to the Tower Bridge. Of course, you can expect to see plenty of tourists when you are walking around this part of London as well as the high prices that accompany them.
It's important to remember that there are still some 14 million people that call the greater metropolitan area home. As such, it really doesn't take long to find yourself in a local part of the city that's free of the constant stream of sightseeing buses and packaged tour groups. Simply ride the tube to an area that you think sounds interesting and spend a few hours wandering around.
Those who prefer to have a bit more structure in their exploration may want to consider booking a tour with Alternative London. They run all sorts of tours – bike, street art, craft beer, food, and more.
You can even try your hand at crafting some street art in their graffiti workshop. I found out about these guys while researching this post after I had already gotten back from London. I wish I had checked them out while I was there and definitely plan to do so next time.
Insider tip: One of my favourite lesser-known locations in London is St Dunstan in the East Church Garden. It's a scenic ruin with foliage and charm making it a great place to read a book, but most people use it as an Instagram backdrop these days (I did once too, ok).
Best Walks in London
Even though it's a huge metropolis that's home to millions and millions of people, London is still a very walkable city. There are many pedestrian-only paths and tons of parks that are great for a stroll. Here are some of the best walks in London:
Tower Bridge to Big Ben: If you want to see London's most famous sights in one day, just walk along the River Thames from Tower Bridge all the way to Big Ben. There's a pedestrian-only path along the river so it's a very pleasant walk.
Big Ben to Kensington Palace: You can combine this with the walk above for a pretty huge day of exploring London, or do them on separate days at a more relaxed pace. This walk will take you through some of London's best parks and past Buckingham Palace on your way to yet another royal palace. You could also start from Trafalgar Square for a slightly different route.
Hampstead Heath Circular Trail: If you're looking to escape the crowds, this is a great walk in London. It takes you through peaceful woods to the top of Parliament Hill for some excellent views of central London.
Victoria Park: A stroll though this large East London park is a nice, relaxing addition to any day in the city. Spend a few hours exploring the park on foot and then sit down to a nice breakfast at the Pavilion Cafe.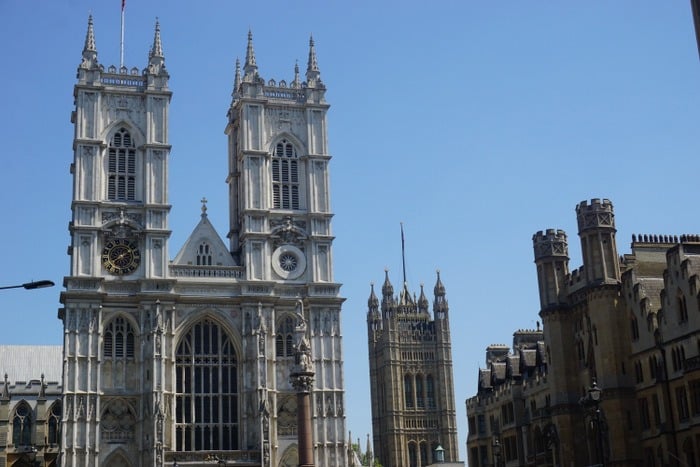 Best time of year to visit London
London isn't exactly a destination you go to for the weather. The city has a reputation for being cloudy, gray, and rainy, so you'll want an umbrella and a jumper, regardless of when you visit.
As far as the weather goes, the best time to visit London is probably between March and May. At this time of year, the temperatures are quite pleasant and the city's parks are nice and green.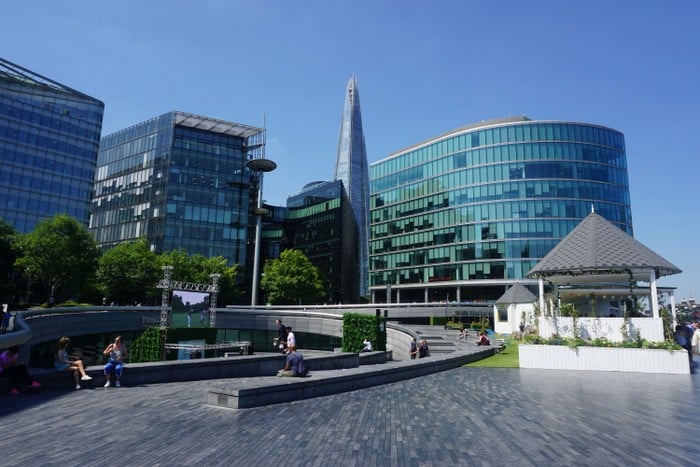 Summer in London can be quite muggy, and it's also an incredibly busy time of the year. Then again, London is never really not busy. Peak tourist season is basically all year long in one of the most popular cities on the planet.
That being said, summer means tons of different festivals. You've got festivals in London every weekend in the summer months, so that's something to consider.
Fall and winter in London can get especially rainy. It's nice and colorful in the fall, though. Winter months can get rather chilly here, but that also means smaller crowds. Of course, the crowds return in time for the holidays. Christmas and New Year's are both very busy times in London, so you'll want to book accommodation well in advance if travelling to London for the holiday season.
Getting in and out of London
London is the most served destination in the world when it comes to flights. There are a whopping six airports (Heathrow, Gatwick, City, Stansted, Luton, Southend) serving London, so you'll want to take that into consideration when booking flights.
Whichever airport you fly into, you'll be able to get to the city centre by public transportation. To get in and out of London, you can use the airport express trains, London tube, or airport buses rather than an expensive taxi.
As the capital, London is the rail hub of the UK. You can take a train to all corners of the country from London. The quality and price of British trains can vary drastically though. You'll definitely want to do your research and try to book tickets in advance. Fares are almost always cheaper if you book your tickets early.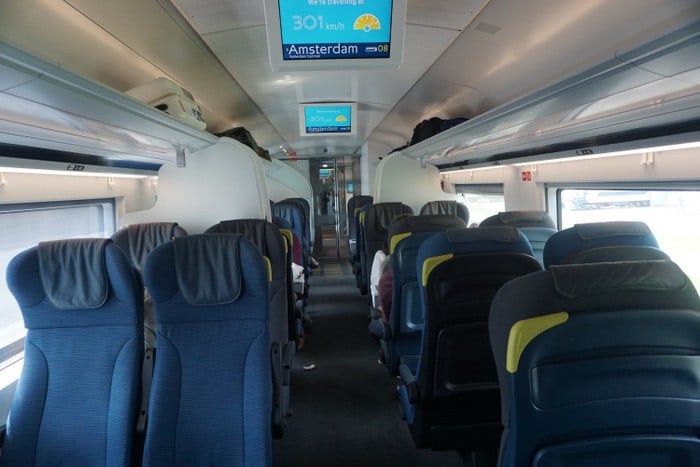 From St. Pancras International station, you can catch trains bound for other European cities like Brussels, Paris, and Amsterdam. The new high-speed lines from Eurostar are quite nice. I took a train from London to Amsterdam in under four hours for just about $50 on my recent trip. (Read more on train travel in London below.)
For budget travellers, there are several bus (coach in British English) routes coming in and out of London. If you book well in advance with a company like Megabus, you can score tickets for as little as $2-3. I've never used Megabus in Europe but have travelled with them in the US and it's not bad, especially for the price!
How to get around London
While it may look a bit complicated at first, London has one of the best and most comprehensive public transportation systems in the world. If you're backpacking London, you'll probably get by mostly on the tube and the double-decker buses.
There are several options for getting tickets, but your best bet is to just buy a rechargeable Oyster Card. Alternatively, you can just use contactless payment with your phone or credit card. While you can still buy single-journey tickets on the tube in cash (at a higher rate), it's important to note that buses in London do not accept cash.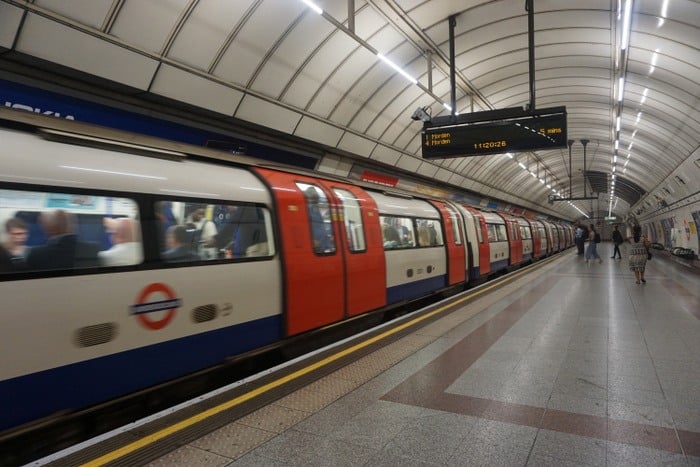 When travelling around London, you'll want to try and stay off the public transportation during peak times. First of all, it's more expensive. Secondly, if you're not going to work, why would you want to cram on the tube with all the poor saps who are?
Sleep in, have a casual breakfast, and then jump on the tube when it's cheaper and less crowded. A great resource for figuring out how to get around the city is Transport for London.
If you'd rather get some exercise in while you explore London, you can rent a bike by the hour. There are stations all over the city that you can access with a credit card. Just keep in mind that London isn't quite as cyclist-friendly as other European cities. Be sure to use caution, especially when cycling around Central London.
Of course, there are also plenty of taxis available in London. The only ones you can hail on the street are the famous black cabs. These aren't too expensive if you have a group of 4-5 and are not travelling a long distance, but you'll also pay for time if you get stuck in traffic. Uber is available in London and very convenient and affordable if you don't feel like figuring out the public transport.
Long Distance Trains from London
There are several options for travelling to and from London by train. You can travel anywhere in the UK by rail, as well as a few other European cities.
There is a BritRail pass for unlimited train travel, but it's really only worth it if you're going to take several long-distance trains in the UK. Otherwise, you're better off just buying advance tickets for each journey separately.
Check out our guide on European Train Travel that covers everything you need to know about train tickets, how to choose the best Eurail pass, costs, etc. There is a section on UK travel specifically and it will be helpful if you are continuing your travels to other major European cities, like Brussels, Paris, and Amsterdam direct from London.
Use Bookaway to find the best deals on transport – buses, planes, trains, and ferries. It'll save you a load of time when organising transport and you'll probably nab an EPIC DISCOUNT too!
Book your transport on Bookaway NOW. Get the best price for the best ride… then use those savings to buy the best feed in town!
Book Your Transport Here!
Safety in London
London is one of the safest major cities in the world. Just take the normal precautions you would in any major city – keep your valuables in a safe place, don't walk alone down dimly lit streets, don't carry your wallet in your back pocket on a crowded train – and you'll be fine. In case of an emergency, you can call 999 or 112.
Honestly, one of the biggest safety concerns for people visiting London is the direction of traffic. If you're not accustomed to cars driving on the left side of the road, you might accidentally step into oncoming traffic. It sounds ridiculous, but it clearly happens from time to time as there are warnings on street crossings all over London.
When you're out drinking in London, things can get a bit rowdy. If you're a backpacker, it's best to stay away from any drunken arguments or fights. Just pay your tab and move along if you find yourself in such a situation.
Travel Insurance for London
Traveling without insurance would be risky so do consider getting backpacker insurance sorted before you head off on an adventure!
I have been using World Nomads for some time now and made a few claims over the years. They're easy to use and affordable. Also, this is the only company I know of that lets you buy travel insurance after leaving on a trip.
If there's one insurance company I trust, it's World Nomads.
ALWAYS sort out your backpacker insurance before your trip. There's plenty to choose from in that department, but a good place to start is Safety Wing.
They offer month-to-month payments, no lock-in contracts, and require absolutely no itineraries: that's the exact kind of insurance long-term travellers and digital nomads need.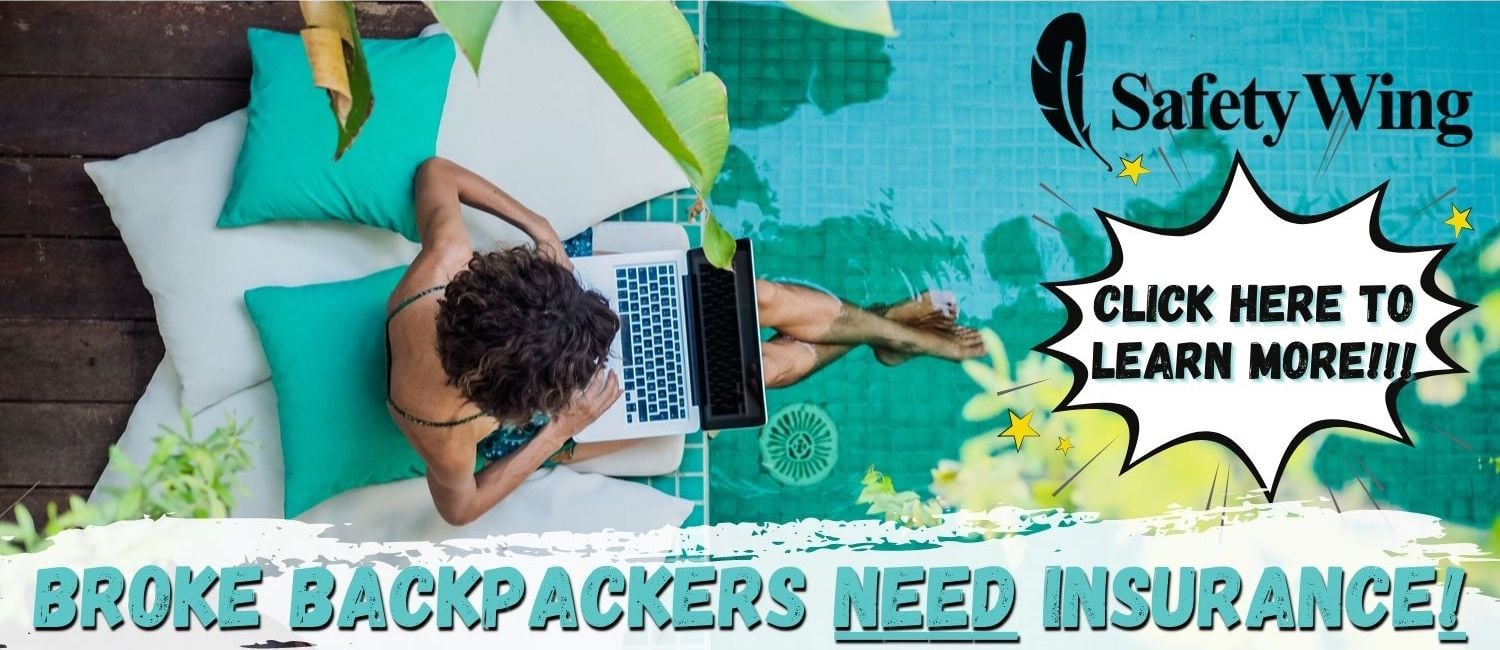 SafetyWing is cheap, easy, and admin-free: just sign up lickety-split so you can get back to it!
Click the button below to learn more about SafetyWing's setup or read our insider review for the full tasty scoop.
London Accommodation Travel Hacks
Accommodation can be quite expensive in London, even hostel dorm rooms. That being said, there are a few travel hacks you can use to save some money:
Couchsurf – Even better than a cheap place to stay is a free place to stay! Consider searching for a host on Couchsurfing.
Travel during the week/low season – Staying in London from Monday-Thursday in February will certainly be cheaper than over a weekend in the summer.
Book a hostel with free breakfast/a kitchen – Even if the free hostel breakfast is just toast and instant coffee, it's better than going out and spending a few quid. Many hostels have a communal kitchen, so stock up on groceries and cook for yourself to save money.
Discounts for longer stays – Most hosts on Airbnb offer weekly or monthly discounts, so you can save a bit of money on the nightly rate by staying longer. Hostels may offer weekly rates as well if you contact them directly.
Eating and Drinking in London
The UK isn't exactly known for its cuisine, but that doesn't mean there's nothing good to eat in London.
Of course, you can always go with classic British pub grub like fish & chips, pies, bangers & mash, and all that good stuff. And you definitely should have at least one meal in a pub with a few pints while you're traveling to London.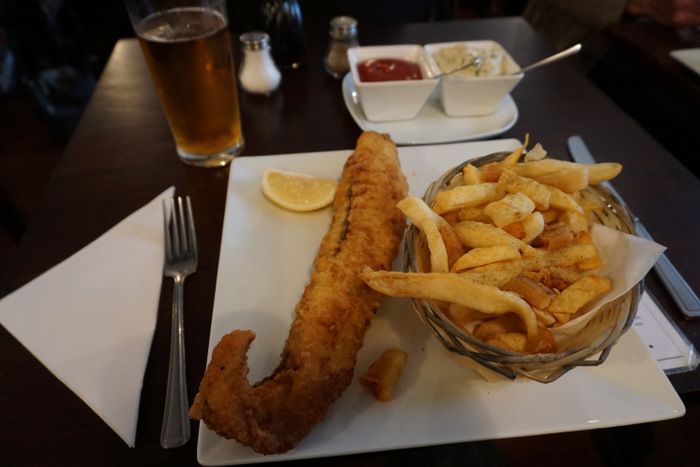 But in a city as diverse as London, you can find cuisine from all corners of the globe.
This is the best part about eating in London! I recently had the best Chinese food I've ever had outside of China in London. The next night, my mate took us out to have some absolutely mouth-watering Indian and Pakistani food. Best of all, neither one was that expensive! If you get bored of British food, you have plenty of other options.
For those who are balling on a budget, you can always go with the classic Doner kebabs, which are the best cheap eats in London. You can find these on just about every corner and they'll fill you up for just a few quid. There are also tons of fast-food and takeaway joints that are much cheaper than sitting down in a restaurant.
As far as drinks go, the British sure love their tea. Sitting down for a nice cuppa is something that should definitely be on your list of things to do in London. If you're like me and prefer coffee, it's not hard to find a cup of that either.
Going out to the pub is a huge part of the culture in London, and you can't swing a dead cat without hitting one. Be sure to find out what local beers are on tap and give those a try. Pubs are busy after work (around 5pm -6pm) and mad busy on weekends.
Nightlife in London
There's no doubt that London is a city that loves to party. There's something going on every night of the week here, so even a Monday can be a big night out in London. The city is home to hundreds of pubs, bars, music venues, breweries, and nightclubs, so take your pick. This website is a great resource for finding nightlife options in London.
In general, the closer you are to the city centre and major tourist attractions, the more expensive it is to go out in London. It's cheaper to drink in bars in residential areas or around universities. Believe it or not, it's still possible to find a pint of beer in a pub for $5 in London. You just gotta poke around!
If you're looking to meet fellow backpackers and save some money on a night out, you may want to consider signing up for a pub crawl. You'll more than cover the price of the ticket after all the discounts you get, and it's a fun night out without any of the planning.
Books to read on London
Reading about your destination is a great way to learn more and get excited for your trip. Below are 5 books and guides to add to your London reading list:
Lonely Planet London Travel Guide – Get all you need to know about backpacking London from the latest edition of Lonely Planet's comprehensive guide.
London: A Travel Guide Through Time – Learn about six extraordinary periods in London's history in this great book.
Rick Steves Pocket London – Want an awesome guide book on London that fits in your pocket? Here it is!
London: A Biography – This comprehensive biography of the city is a treasure trove of information and a great choice for that flight across the pond.
Volunteering in London
Long term travel is awesome. Giving back is awesome too. For backpackers looking to travel long-term on a budget in London whilst making a real impact on local communities, look no further than World Packers. World Packers is an excellent platform connecting travelers with meaningful volunteer positions throughout the world.
In exchange for a few hours of work each day, your room and board are covered.
Backpackers can spend long periods of time volunteering in an awesome place without spending any money. Meaningful life and travel experiences are rooted in stepping out of your comfort zone and into the world of a purposeful project.
Worldpackers opens the doors for work opportunities in hostels, homestays, NGOs, and eco-projects around the world. We've tried and approved them ourselves – check out our Worldpackers in-depth review here.
If you're ready to create a life-changing travel experience and give back to the community, join the Worldpacker community now. As a Broke Backpacker reader, you'll get a special discount of $10. Just use the discount code BROKEBACKPACKER and your membership is discounted from $49 a year to only $39.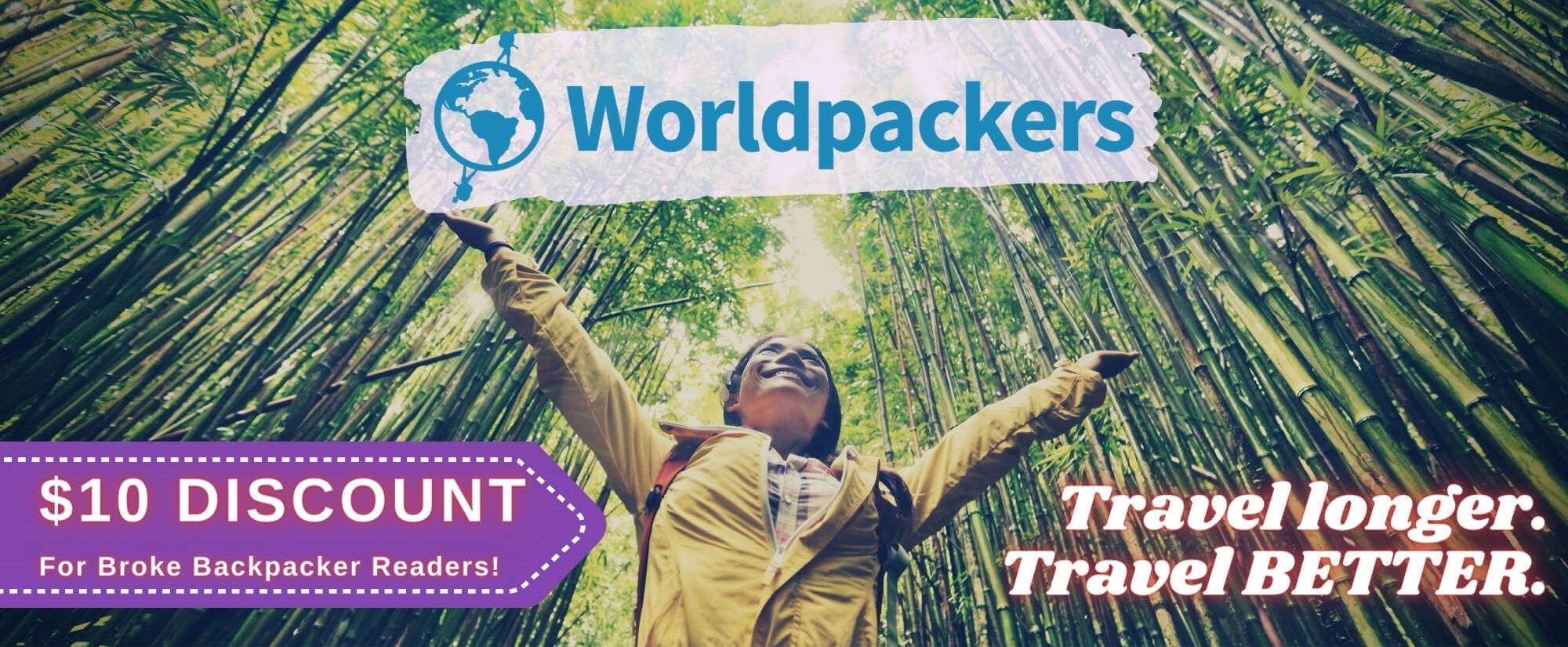 Worldpackers: connecting travellers with meaningful travel experiences.
Make Money Online Whilst Backpacking London
Traveling in London or the UK long-term? Keen to make some cash when you are not exploring the city?
Teaching English online is a great way to earn a consistent income—from anywhere in the world with a good internet connection. Depending on your qualifications (or your motivation to obtain qualifications like a TEFL certificate) you can teach English remotely from your laptop, save some cash for your next adventure, and make a positive impact on the world by improving another person's language skills! It's a win-win! Check out this detailed article for everything you need to know to start teaching English online.
In addition to giving you the qualifications to teach English online, TEFL courses open up a huge range of opportunities and you can find teaching work all over the world. To find out more about TEFL courses and how you can teach English around the world, read my in-depth report on teaching English abroad.
Broke Backpacker readers get a 35% discount on TEFL courses with MyTEFL (simply enter the code BACKPKR), to find out more, please read my in-depth report on teaching English abroad.
Whether you are keen to teach English online or looking to take your teaching game a step further by finding a job teaching English in a foreign country, getting your TEFL certificate is absolutely a step in the right direction.
Being a Responsible Backpacker in London
Reduce your plastic footprint: Perhaps the best thing you can do for our planet is to make sure you do NOT add to the plastic problem all over the world. Don't buy one-use water bottles, the plastic ends up in landfill or in the ocean. Instead, pack a tough travel water bottle.
Go and watch A Plastic Ocean on Netflix – it'll change how you view the plastic problem in the world; you need to understand what we are up against. If you think it doesn't matter, get off my fucking site.
Don't pick up single use plastic bags, you're a backpacker – take your daypack if you need to go to the shop or run errands.
Bear in mind, that many animal products in countries you travel through will not be ethically farmed and won't be of the highest quality. I'm a carnivore but when I'm on the road, I only eat chicken. Mass-farming of cows etc leads to the rainforest being cut down – which is obviously a huge problem.
Need more guidance? – Check out our post on how to be a responsible backpacker.
Backpacking in London will bring you ample opportunities to participate in debauchery, and it is very important to have fun, let loose, and get a bit wild at times—if you are willing to spend the money :). Most backpacking trips I have been on across the world have included at least a few mornings where I wake up knowing I went too far.
There are some things that will put you in the category of a straight up jackass if you do them. Being super loud and obnoxious in a tiny hostel at 3 AM is a classic rookie backpacker mistake. Everyone in the hostel will hate you when you wake them up. Show your fellow travelers (and locals) respect whilst backpacking in London and anywhere else for that matter!
Climbing on ancient church/castle walls, monuments, or other historical artifacts should be avoided. Learn to appreciate the cultural treasures of the UK and don't be that dickhead who adds to their demise.
---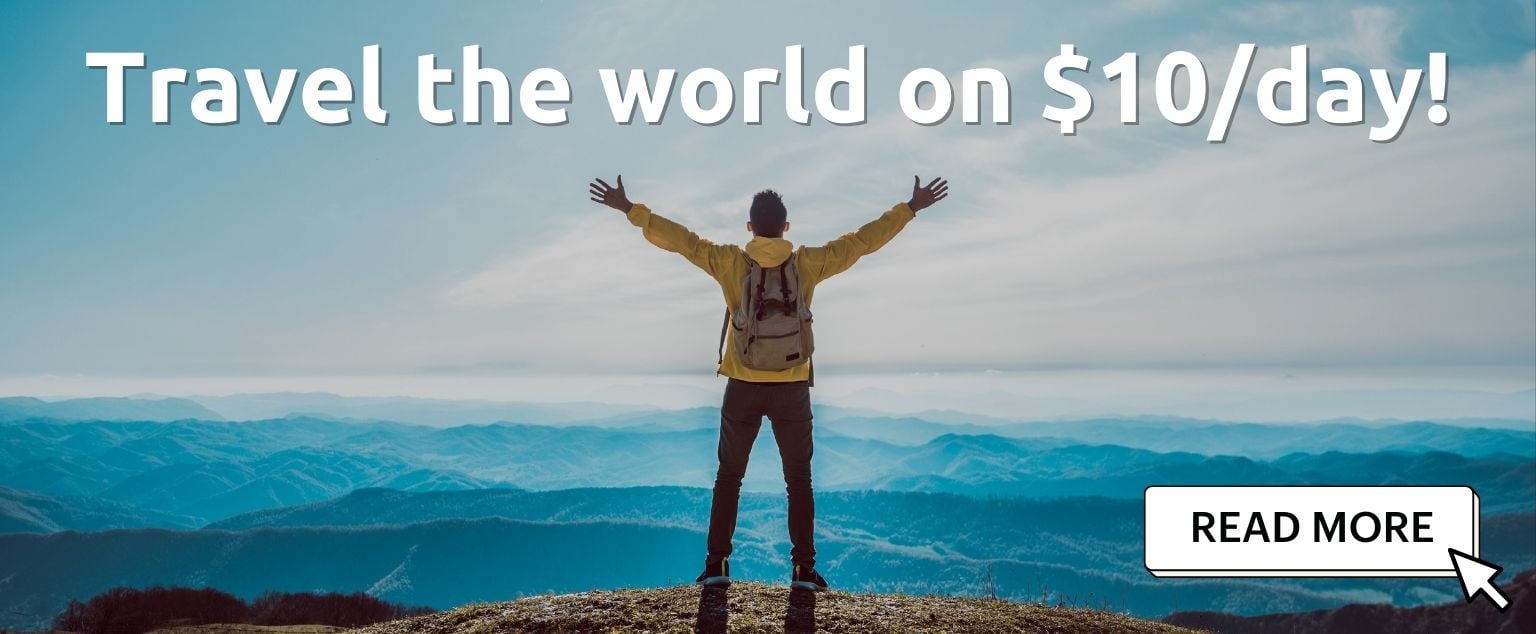 And for transparency's sake, please know that some of the links in our content are affiliate links. That means that if you book your accommodation, buy your gear, or sort your insurance through our link, we earn a small commission (at no extra cost to you). That said, we only link to the gear we trust and never recommend services we don't believe are up to scratch. Again, thank you!