London is without a doubt one of the coolest and most international cities on earth!
Backpacking through London is a rite of passage for many travellers and a great way to keep your travel costs down.
But with nearly 200 registered hostels, it can be overwhelming trying to figure out where to stay. That's exactly why I have created the list of the 30 best hostels in London.
With the help of this guide, you'll be able to avoid the congestion of tourists and pick which hostel is right for your travels. This article is organized by travel-needs, so you can identify your needs, and book the hostel in London that best suits them!
This guide is designed to do one thing – help you book accommodation in London, and quickly, so you can focus on exploring this awesome city.
OK, cheerio, let's get at it!
Quick answer: The Best Hostels in London
In a hurry? Here's my top choice:
BEST OVERALL
Wombats City Hostel
Wombats City Hostel is my top choice because it's an AMAZING hostel to stay at in London. With a superb 9.0 rating, Wombats is perfect for solo travellers looking to mingle, party animals looking for a good time, and everyone in between!
SUMMARY:
Late Check-Out
Bar with Pool Table
Restaurant & Cafe On-site
What to Look for in the Best Hostels in London
With 30 million visitors last year, London's tourism numbers are shooting through the roof, so needless to say there are a ton of hostel options.
The goal here isn't to say which hostels are better than others, but to determine which of the best hostels in London is 'best' for you. There are a few things to take into consideration before booking any hostel. By keeping an eye out for these things, you'll be a budget travel expert in no time.
Location – While London is literally the size of a small nation-state (ahem – huge) don't stress too much over your location. Yes, try and find something semi-centrally located, but as long as you aren't in BFE you'll be able to take advantage of London's expansive public transportation. Beware – the by international standards, the tube is great… but boy is it pricey.
Price – Everything in London is so expensive that if you are a budget traveller you might genuinely wonder what the hell made you go to London in the first place. Price of Travel puts London at $91 a day! Having said that, there are deals to be found. The hostel prices in London can be fair, but keep an eye out for the…
Amenities – One of the most important lessons while travelling (#70 on this list), is if you are on a tight budget, given the exorbitant cost of London (or anywhere), try and find a hostel that hooks you up with a free breakfast. As you peruse the list below you'll see that's not always easy but it's my favourite way to keep hostel costs down. Aside from that? Drink less.
Good luck!
Things DO go missing sometimes…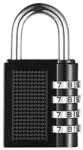 Psst! Heading to a hostel? Don't forget to pack a padlock! It's well worth having one so you can secure your locker and protect your stuff!
The 30 Best Hostels in London
$$
Free City Maps
On-Site Bar
Self-Catering Facilities
Making the call on the overall best hostel in London for 2020 was easy, of course, it's Wombats City Hostel! The Wombats team have won countless awards for their top-notch service and on-point hostel vibe.
With an on-site bar and tons of board games, there's never a dull moment around here. You can find Wombats right in the heart of the city which is partly why it is one of the most recommended hostels in London! Light, bright and still cosy enough to relax, there's a place for everyone at Wombats City Hostel!
Best Party Hostel in London – Clink78
$
Basement Bar and Live Music Venue
Late Checkout
Cheap Breakfast – £2
There are several hostels in London offering a top night out but the best party hostel in London is without a doubt Clink78. This old courthouse building is the perfect party venue, and the basement is where the action is at. Throughout the week Clink78 hosts DJ nights and live music too. Team this with unbeatable drinks offers and you're onto a winner.
Clink78 is a great youth hostel in London and appreciates the shoestring budget many backpackers have. If you're looking to save some cash be sure to use their kitchen rather than fork out on restaurant meals. The breakfast is a steal for just £2.
Best Hostel for Solo Travellers in London – Hostel One Camden
$$
Bar & Cafe On-Site
Pool Table
Self-Catering Facilities
For solo travellers looking to see the more indie side of London and mix with locals and backpackers simultaneously, then Hostel One is the place to book. Hostel One is set above a pub with a fully stocked bar, darts board, pool table and a footie table too. Camden Town is one of the most vibrant areas of the city, a definite place to visit in London, and Hostel One is the place to stay there to party.
Best Cheap Hostel in London #1 – Rest Up London
$
On-Site Cafe & Restaurant
Laundry Facilities
Pool Table and Foosball
In some parts of the world, a cheap hostel would mean a grim hostel, that's definitely not the case here. Rest Up is a cheap London hostel that brings the British in spades: there'll be no doubt in your mind where you are when you walk through the door!
Naturally, the bigger dorms are the cheaper dorms, so if you're happy to share with 32 other people you'll save yourself some cash to splash when you hit up Camden Town markets! Rest Up is easily the best cheap hostel in London, if only for the fact it is bang in the middle of Zone 1.
$
Bar & Nightclub On-Site
Self-Catering Facilities
Laundry Facilities
Cheap, cheerful and party central, No.8 Willesen is a fantastic budget hostel in London. If you're looking to stretch your budget but still party hard, No.8 is the perfect backpackers hostel in London for you. I
f you're heading to London over a weekend you'll love the live music put on by No.8; this goes a long way into making it a cheap hostel in London to get silly at. For digital nomads seeking a budget but buzzing hostel, you'll be happy to hear No.8 has free, super-fast WiFi for all guests in all corners of the building. You can get a spot of work done between the late-night boogies.
Best Cheap Hostel in London #3 – Via Limehouse
$
Bar & Cafe On-Site
Self-Catering Facilities
Laundry Facilities
Light and super bright – like, bright yellow kinda bright! Via Limehouse is the last of my picks for best cheap hostels in London. With clean dorm rooms offering guests enough room to wriggle, Via Limehouse is one of the finest hostels for budget backpackers visiting the English capital.
Located in the heart of London's East End you're only a stone's throw away from Canary Wharf, Brick Lane and Old Spitalfields Market. The Via Limehouse team are always around to help backpackers get to grips with London's vast public transport network too.
Best London Hostel for Couples – SoHostel
$$$
Free Breakfast
On-Site Bar and Roof Terrace
Tours & Travel Desk
The best London hostel for couples has to be SoHostel. With both dorms and private rooms available, couples have the option of nabbing a bit of privacy! The added bonus of SoHostel is the free breakfast which makes the slightly punchy price tag a little easier to swallow, as does someone to share a room with.
The cool and colourful roof terrace, complete with fake grass, is a great spot for a date night overlooking an illuminated London. SoHostel is considered to be one of the top hostels in London so whether you're travelling as a couple, solo, or with your crew be sure to check out SoHostel.
Best Hostel for Digital Nomads in London – The Walrus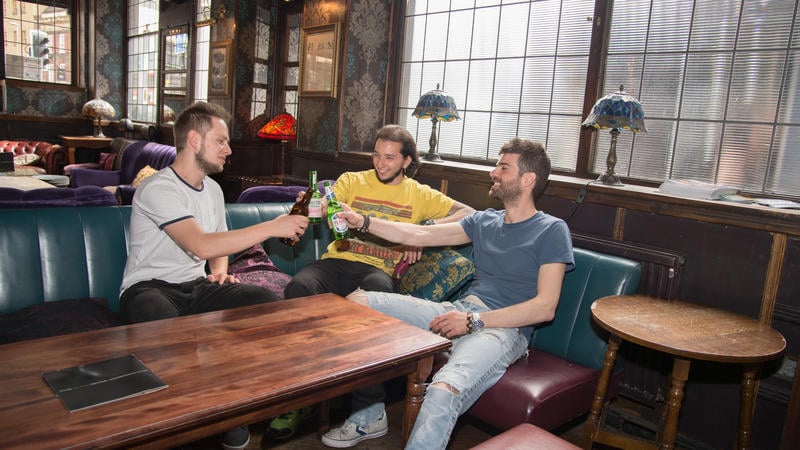 $$
Free Breakfast
Towels Included
On-Site Bar
Digital Nomads are a bit different to budget backpackers, they're usually looking for somewhere interesting to pitch up for a little while so they can knuckle down to work. The best hostel for digital nomads in London is The Walrus because it's quirky and charming but quiet enough that online workers can knock the work out before exploring.
The Walrus Bar is a classic English pub and the rooms make you feel like you're in a countryside B&B. The free breakfast is the perfect way to start the day. The Walrus, in its own little way, is one of the coolest hostels in London for sure.
Best Hostel with a Private Room in London – Astor Victoria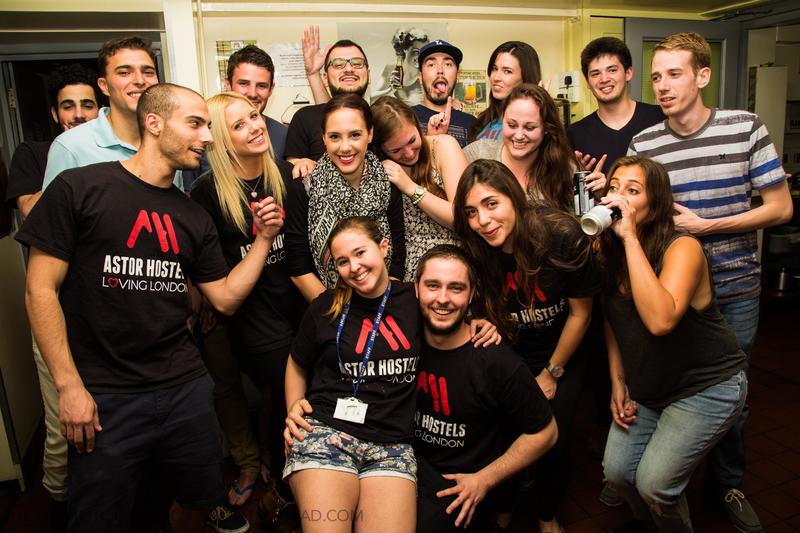 $
Cafe On-Site
Self-Catering Facilities
Towels for Hire
Astor Victoria prides themselves on their service and good vibes. Although breakfast, isn't free guests are invited to donate £1 to charity and then fill their boots on the breakfast spread. The staff are super helpful and vow to give extras for free, if not, then for as cheap as possible.
They have comfortable, albeit simple, private rooms for one or two coming in at a good price. It's the top of London's hostels with a private room offering travellers a bit more privacy.
The Best Travel Backpack?!
Pssssst! Not picked the perfect travel backpack yet? The Broke Backpacker team has tried out over thirty backpacks this year! Our favourite carry on backpack is the Nomatic Travel Bag.
Read our full review!
More of the Best Hostels in London
Moving away from my favourite picks, here are some more good hostels in London! Thay may not be the best for me, but they are still top-rated places to stay in London. Something in there oughta tickle your fancy!
Are you looking to stay in a specific neighbourhood? Check out our guide to London's best areas to stay in.
Another Top Hostel in London for Working Travellers – Barmy Badger Backpackers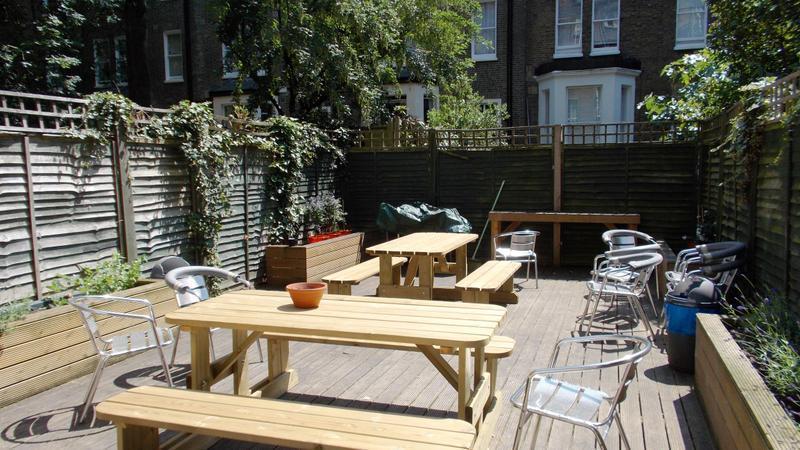 $$
Free Breakfast
Self-Catering Facilities
Ultra-Fast WiFi Throughout Hostel
Barmy Badger Backpackers is another perfect hostel for digital nomads in London. With free breakfast, a great guest kitchen and ultra-fast WiFi throughout the building, Barmy Badger is a haven for working travellers.
Barmy Badger has two USB sockets per bed AND two power sockets too, ideal! Free tea and coffee throughout the day is perfect for keeping those creative juices flowing or simply for fuelling the hard graft. The outdoor terrace is lovely if you like working in the fresh air. It's another top backpackers hostel in London for those who still got a job to do!
$
Free Breakfast
Bar & Cafe On-Site
Self-Catering Facilities
Looking for a charming and cheap hostel in London? For those looking to keep costs down, the free breakfast and the clean guest kitchen are ideal. New Cross Inn comes highly recommended is just 15-minutes by bus from the world-famous O2 arena – be sure to check out who is performing while you're in town. The New Cross Inn team are super clued up about London and how to and will give you all the cheap local tips if you ask.
$$
Free Breakfast
Self-Catering Facilities
Bar, Cafe & Restaurant On-Site
Palmers Lodge at Hillspring another good hostel in London for meeting folks. With dorm rooms hosting up to 22 people, solo backpackers are definitely gonna find new buddies at Palmers Lodge.
Perhaps you prefer a bit less chaos in your sleeping space? No worries! Palmers Lodge has smaller dorm rooms too, sleeping just 4 people per night. The on-site cafe and bar is perfect for travellers looking to find some drinking buddies or a coffee companion, and Palmer Lodge is a top backpackers in London for all kinds!
$$
Pub On-Site
Late Checkout
Laundry Facilities
PubLove @ The Exmouth Arms offers couples a cute and cosy room for a great price and is super close to Euston train station too. As one of the best hostels in London for couples, a stay at The Exmouth Arms is a great opportunity for the lovers to escape the busy dorms and enjoy a bit of privacy.
If you're looking to mingle too, you're in the perfect place. The Exmouth Arms is a cracking little pub with a bar that attracts locals and backpackers. This classic British pub is a nice hostel in London, especially for couples.
The Best Cheap Hostel in London for Couples – Abercorn House
$
Self-Catering Facilities
Laundry Facilities
Outdoor Terrace
Abercorn House is the best hostel in London for couples on a tight budget. With private rooms for under £35 a night throughout the year you really can't find better than Abercorn House. Basic it may be but it's super budget-friendly, ultra-clean, and ideally located as a Central London hostel.
Being in the Hammersmith area means guests at Abercorn House are just a few minutes walk from bus stops connecting them to all of the things to do in London. The outdoor terrace is a cool little hangout and with WiFi reaching that far so couples who work on the road will feel right at home at Abercorn House.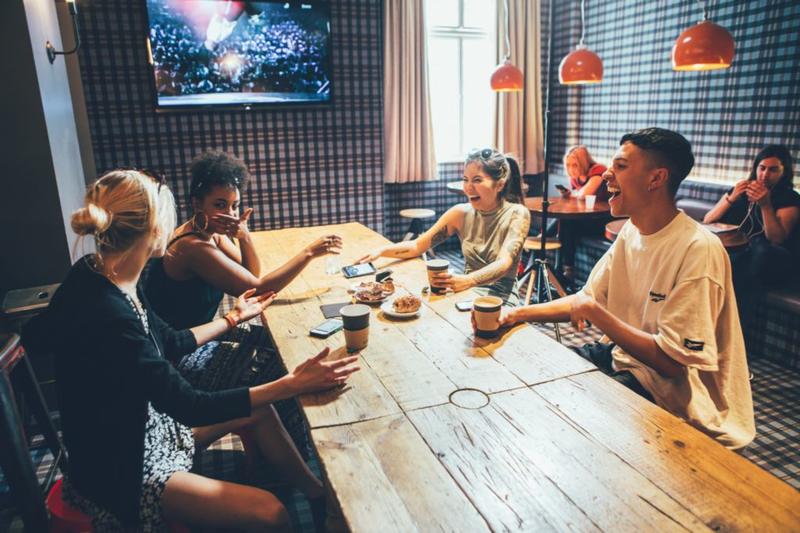 $$
Late Checkout
Bar with Pool Table
Restaurant & Cafe On-Site
If you're a looking to make some new friends while you're in London you best get yourself to Generator Hostel for it is social and jammin'. No excuses to not get mingling as they have their own bar, restaurant, and mini-nightclub too!
The awesome staff are always on hand to help you figure out travel plans and suggest which landmarks to hit up and when. If you want a classic London backpackers hostel you'll fall in love with Generator!
$$
Free Walking Tour
Self-Catering Facilities
Laundry Facilities
Not only does YHA London Earls Court offer backpackers spots on the best pub crawls in the city, but there are free walking tours too. The Earls Court area of London is home to some awesome live music and party venues. Although there is no bar on-site there are countless pubs and boozers within a few minutes walk of YHA Earls Court.
As one of the best party youth hostels in London YHA Earls Court has no curfew, no lockout and a 24-hour reception meaning whatever time you stumble in, you'll be welcomed with a friendly face!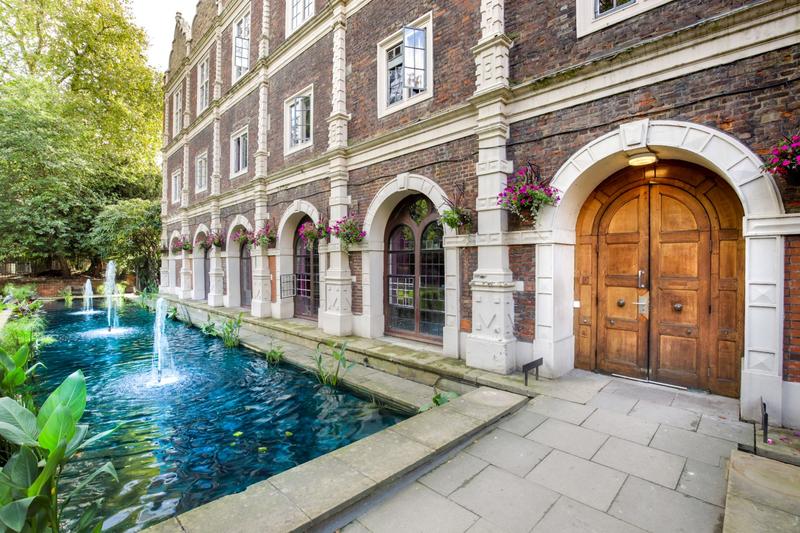 $
Bar & Cafe
Laundry Facilities
If you're travelling as a big group then you can stop your search now as Safestay is the best hostel in London for big groups. The grand old building will make you feel like a king or queen for the night, even if you do opt for a 30-bed dorm room!
If you're headed to London in the summer you'll love exploring the Kyoto Japanese Garden; be sure to try a G&T on the roof terrace too! Sheets and pillows are provided but towels are £2 to hire. Safestay Holland Park is a brilliant youth hostel in London and the staff are super helpful too.
A Good Hostel in London for the Knowledge-Inclined – Meininger London Hyde Park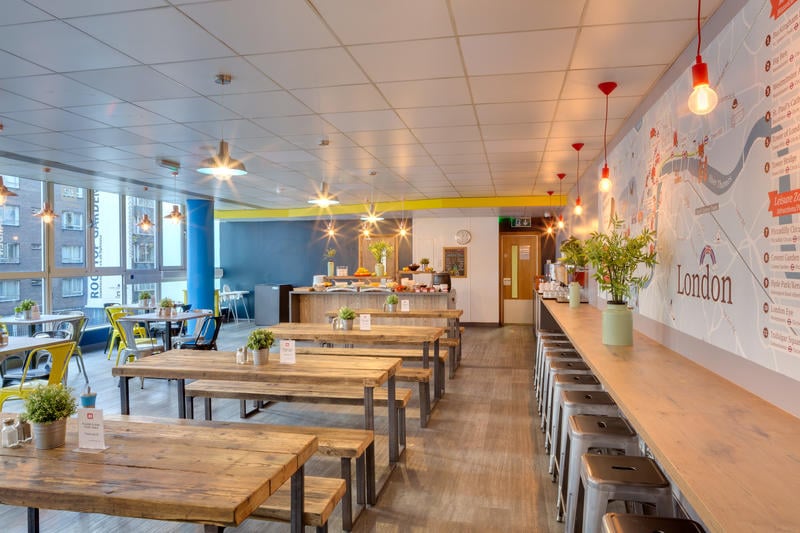 $$
Bar and Cafe On-Site
Laundry Facilities
Games Room & Pool Table
You will find Meininger hostels dotted all around Europe but Meininger London Hyde Park is not only one of the best hostels in London but also one of the best located too! You will find Meininger London directly opposite the Natural History Museum and a 5-minute walk from the awesome Science Museum.
If you wanna get your nerd on in London, Meininger is the place to stay. At certain times of the year, they do have a 2-night minimum stay policy so be sure to double-check your booking.
$$
Restaurant, Cafe & Bar On-Site
Laundry Facilities
Nightclub/Music Venue
St Christopher's Village has been one of the coolest hostels in London for the last 20 years and it is something of an institution. They have hosteling down to a fine art and know exactly what the budget backpacker needs for a good time.
Free wifi, free linen and free laundry, coupled with no curfew make for the perfect hostel combo. On top of this, guests get 25% off food at the St Christopher's Village cafe, restaurant and bar. No complaints here!
$$
Bar and Free Tea & Coffee
Self-Catering Facilities
Tours & Travel Desk
It is safe to say there's always room at the Inn at Keystone House Kings Cross; they have so many rooms. If you're booking totally last-minute and need somewhere cheap in the centre of London, Keystone House should be your first port of call. They offer free breakfast to guests on Saturdays and Sundays which is an added bonus.
Simple, friendly and right next to Kings Cross train station, Keystone House is one of the best hostels in London for sure.
$
Restaurant, Cafe & Bar On-Site
Laundry Facilities
Free City Tour
Palmers Lodge Swiss Cottage is another London hostel not only for the laid-back vibe but because it's super affordable too. You're spoiled for choice as to where you wanna hang out; the bar, the restaurant or the cafe? An hour in each perhaps?
Although breakfast isn't included you can dive into the continental buffet for just £4.50. Palmers Lodge Swiss Cottage is a top youth hostel in London and has won heaps of awards too.
Want to save the world?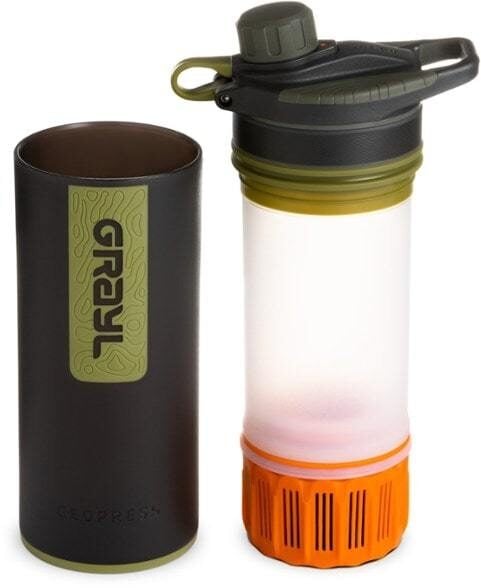 Single-use plastic bottles are a huge threat to Marine Life – Be a part of the solution and travel with a filter water bottle.
The GRAYL GEOPRESS water bottle is the ONLY all-in-one filter water bottle setup you'll need. Whether you need to purify the water from a hostel sink in Kathmandu or a stream trickle in the Andes, the Geopress has got you covered.
Read our full review of the GRAYL GEOPRESS!
A Fantastically Located London Youth Hostel – London Waterloo Hostel
$
Free Breakfast
Bar On-Site
Tours & Travel Desk
London Waterloo Hostel is proud as punch to be the closest youth hostel in London to Big Ben, Westminster and, of course, the London Eye. What a goddamn location!
On top of that, they have super fast wifi in all areas of the hostel, including the dorms. Each bed has its own UK plug socket meaning you can charge up and scroll to your heart's content! London Waterloo Hostel also offers a free walking tour of London, both a great way to explore the city and meet fellow travellers.
$
Free Breakfast
Tours & Travel Desk
Self-Catering Facilities
Clink261 is the sister hostel to the best party hostel in London, Clink78. Ideally located just 5-minutes walk from St Pancras International Station, Clink261 is a great base for any traveller in London. The kitchen is the perfect place to meet new people and it's where you'll find the crowds gathering before they hit the bars that are close by. Clink261 also offer a cracking breakfast for just £2.
$$
Free Breakfast
Free Dinner
Self-Catering Facilities
If you're looking for a super chilled out backpacker hostel in London, Saint James Backpackers is the perfect fit. Not only is breakfast included in your room rate but there's nightly dinner too; just make sure you sign up at the reception before 4 P.M. or else you won't get fed! Taco Tuesday is not to be missed!
Saint James Backpackers is on Longridge Road in Kensington which is a very rich neighbourhood. Fans of Chelsea will certainly see some famous faces around here.
$
Free Breakfast
Bar & Restaurant On-Site
Self-Catering Facilities
If you're all about causing FOMO for your mates at home when you travel, be sure to book a bed at The Dictionary Hostel. Probably the coolest hostel in London in terms of decoration, it was the first boutique hostel in London.
Art lovers will be chuffed to hear that The Dictionary Hostel is dead close to a few of Banksy's most famous pieces; just ask the staff for directions. This is the perfect hostel for hipsters, it's gotta be said. Shoreditch is the home of indie culture in London.
$$
Bar On-Site
Late Checkout
Breakfast Available for £5
YHA has for decades been the go-to hostel option for backpackers all over the world and YHA London Oxford Street is no exception. This YHA is one of the most highly recommended youth hostels in London mostly because of its awesome location and lovely staff.
They offer guests free walking tours of London which are the perfect opportunity to meet fellow travellers and connect the landmark dots! Plus, guests get discounted rates for entrance to loads of London's top attractions just for staying with YHA.
$
Self-Catering Facilities
Late Checkout
Travel & Tours Desk
If you think you're going to be whizzing here and there while you're in London be sure to think about Smart Russell Square Hostel. It's a 2-minute walk to Russell Square Tube Station which links directly to Heathrow Airport and St Pancras International Train Station too.
The dorm rooms are all under £20 a night making it one of the best budget hostels in London too. The fully kitted-out kitchen is perfect for travellers who want to cut down on the food spendage and breakfast can be added to your stay for just £2 a day.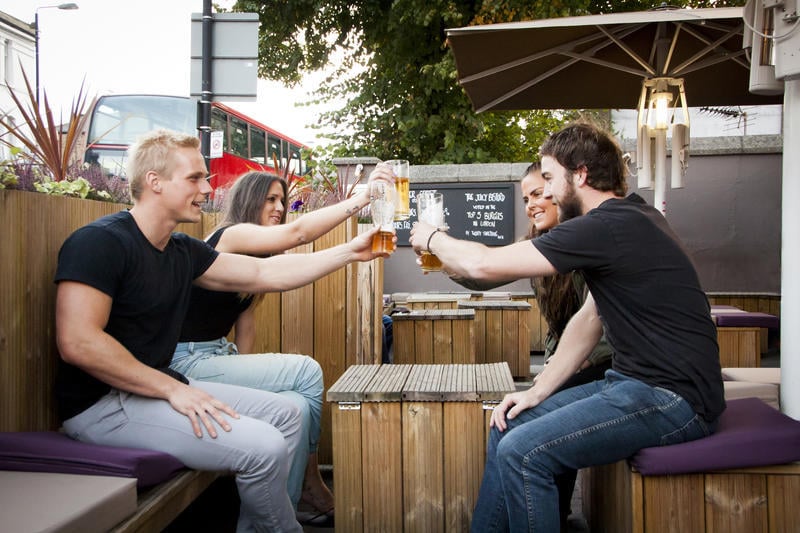 $
Bar On-Site
Late Checkout
Meals Available
Pub Love is exactly as it sounds: a hostel above a traditional English pub. The Steam Engine is home to an epic burger kitchen that is loved by locals and travellers too. Guests get a decent discount on food and on booze which is always a bonus.
If you need to burn off those burger calories, you can wander down to Big Ben or the London Eye in a matter of minutes. For foodies and beer lovers, Pub Love @ The Steam Engine is a great London backpackers hostel.
$$$
Free Breakfast
On-Site Restaurant
24-hour hot showers
The Pride of Paddington is a classic British pub and top hostel in London. They offer 4, 6 and 8-bed dorms as well as female-only rooms. The Pride of Paddington is super close to Paddington train station connecting you to the rest of the UK and most usefully, Heathrow Airport.
The free breakfast laid on by the Pride of Paddington team is the perfect fuel for exploring your London itinerary. Pride of Paddington is one of the top hostels in London in 2020!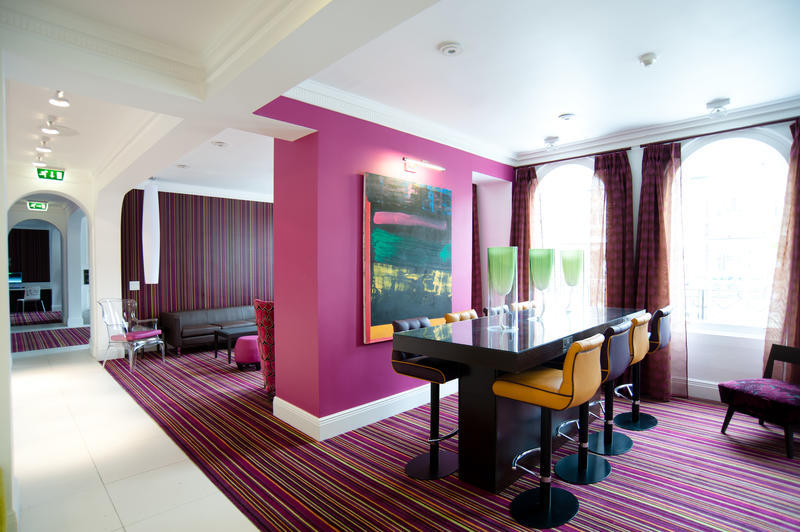 $$
Free Walking Tours
Bar & Cafe On-Site
Outdoor Terrace
SafeStay at Elephant & Castle is, as the name suggests, a safe hostel in London. It's super close to the world-famous Ministry of Sound, the Imperial War Museum, and London Dungeon so if you want to be at the heart of the action, be sure to book at bed at SafeStay Elephant & Castle.
Although not included in the room rate, you can fuel up in the morning for just £4. The outdoor terrace is an ideal place to meet your fellow hostel inhabitants and plan your adventures in the English capital. The SafeStay team are always around to help give you tips on how to make the most of your time in London no matter what your budget is.
What to Pack for your London Hostel
Pants, socks, underwear… Here are some other items you might not have thought to pack.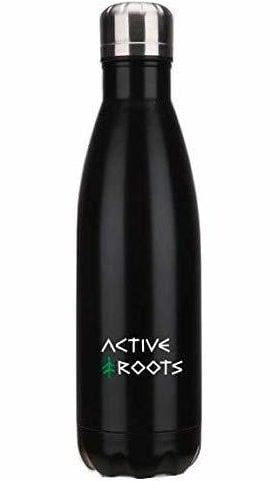 1. Active Roots Water Bottle: Sturdy and durable, the Active Roots water bottle survives the roughest adventures while keeping your drink cold or hot for at least 24 hours. Vacuum-sealed and made from stainless steel, the bottle can fit 25oz, which is plenty to keep you hydrated. Super cool bonus: the bottle isn't just super useful, it helps to reduce the single-use plastic waste – save the planet by filling up your bottle.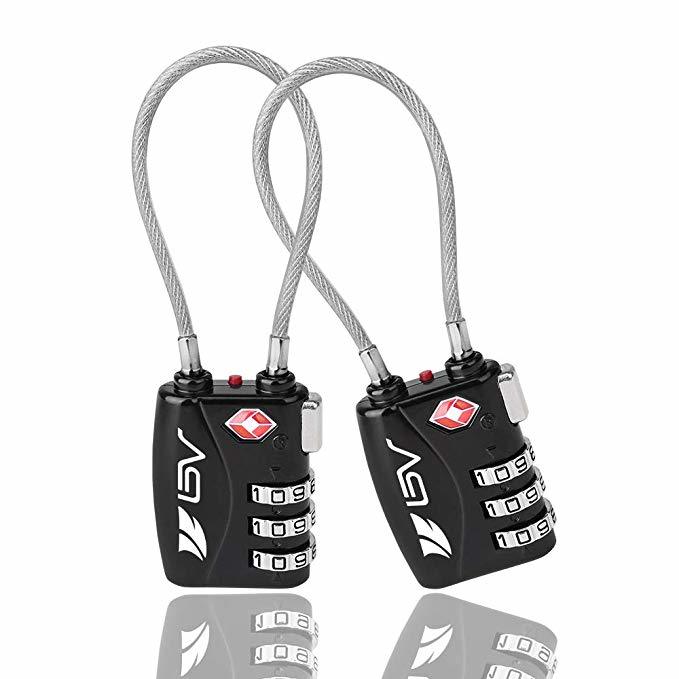 2. Padlock: Keep your stuff safe, guys. Unfortunately not all dorm lockers share the same security standard. You'll want a lightweight lock that can fit all the various dorm lockers you'll clip it to. Having a padlock that is flexible and can fit a variety of locker styles is the best way to make sure none of your belongings wander away while you are out.
3. Active Roots Toiletry Bag: The Active Roots Toiletry bag keeps all of your bathroom essential items organized instead of flowing around your backpack. Having everything handy and accessible in one water-resistant bag is a bathroom lifesaver. This toiletry bag also helps from being that embarrassed person walking back to the dorm room, in a towel, to grab forgotten shampoo.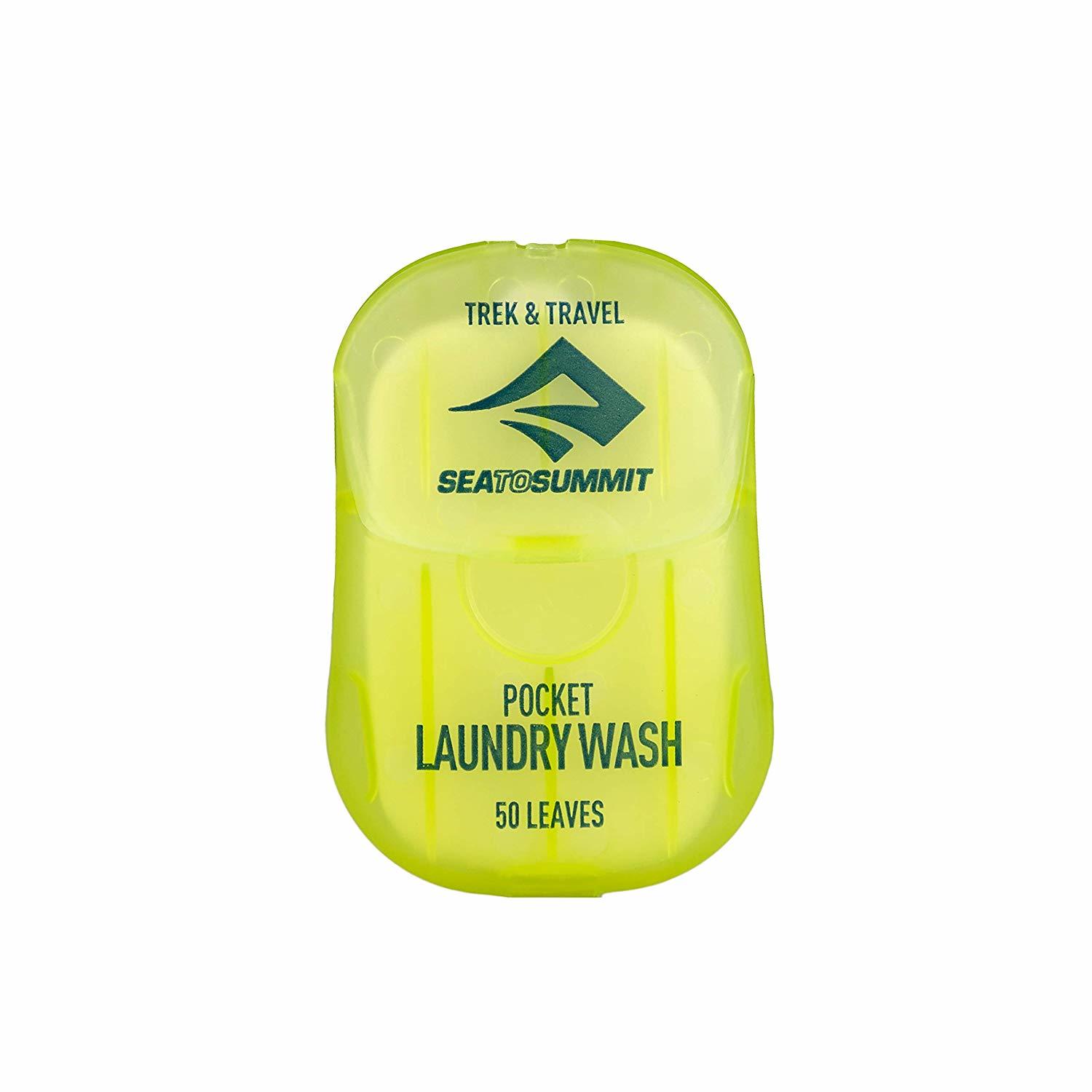 4. Sea to Summit Travel Soap: Soap can be very useful on long travels, but it's hard to carry around. It might get taken off you at the airport or leak in your backpack. This Sea to Summit Travel Soap is the perfect solution for every backpacker with a thought for hygiene. The dry soap is super handy, and it definitely won't leak (there's nothing to leak). One box contains 50 leaves of soap, making sure that you'll be clean, even on longer adventures.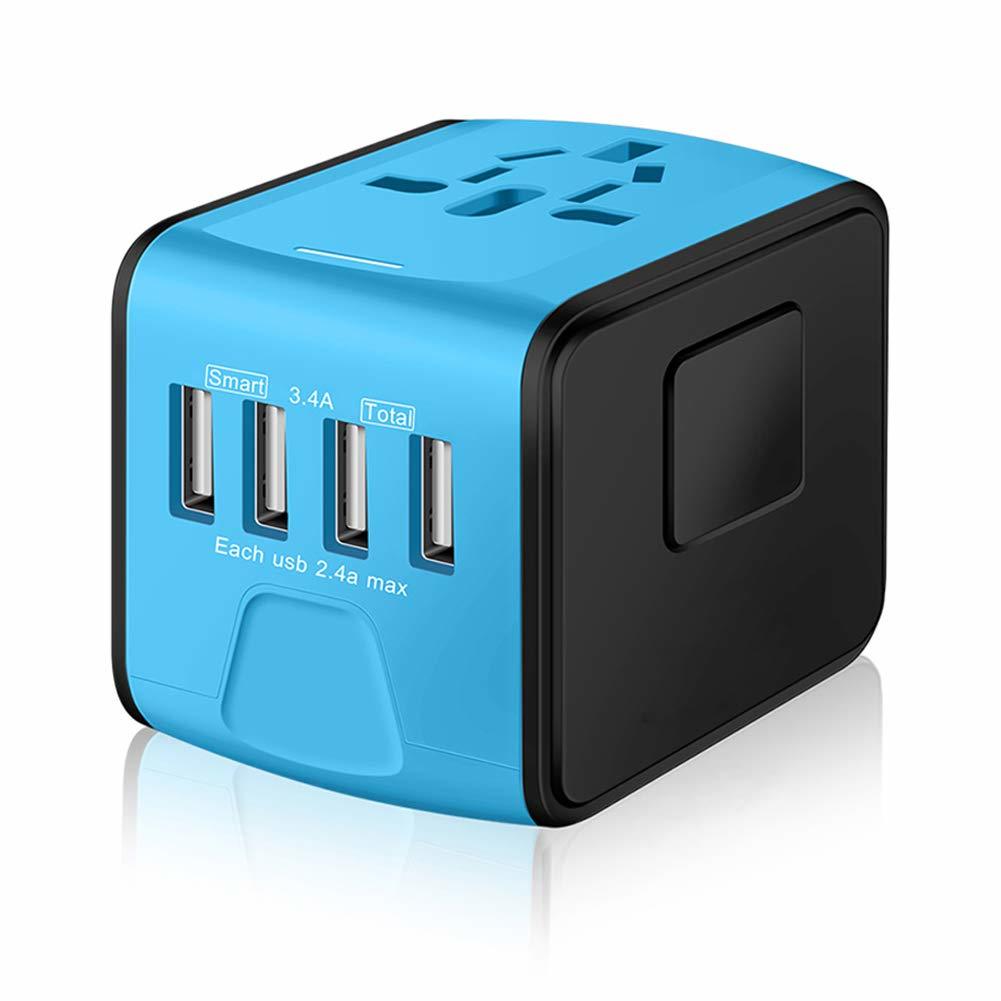 5. Universal Travel Adapter: This universal travel adapter is the best we've found. Covering over 150 countries, you'll always have the right plug charge your phone. You can also charge up to 5 devices simultaneously with the multiple USB ports.
6. Power Bank: Probably one of the most important travel accessories – a decent power bank. Charging your phone up to 5 times in a row, the Anker Power Bank is a true lifesaver on long adventures or bus rides. Slick looking, handy and not too big, it easily fits in even the smallest travel bag or your pocket. Charge 2 devices at the same time with the double USB port.
Why you should travel to London
And to think this is just the tip of the iceberg! While it's difficult to pick only thirty out of hundreds, we are confident that one of these hostels here will be the hostel-of-your-dreams while staying in London.
With the help of this guide, you'll be able to know exactly which of the best hostels in London best suits your travel, so you can travel through England like a boss while saving some money!
Venturing beyond London whilst visiting England? To help you find the absolute best places to stay during your UK backpacking adventure, check out this post on the best hostels in the UK.
Again, if you can't pick, our #1 recommendation for the top hostel in London is Wombats City Hostel.
Travel Safety Tips for London
And don't forget to sort your travel insurance before heading to London! We've put together a roundup of the best travel insurance for backpackers – check it out here, or if you're low on time, get a quote from World Nomads, our favorite travel insurance provider.
Getting an estimate from World Nomads is simple – just click the button or image below, fill out the necessary info, and you're on your way!

More Epic Hostels in the UK and Europe
Hopefully, by now, you've found the perfect hostel for your upcoming trip to London.
Planning an epic trip all across the UK or even Europe itself?
Don't worry – we've got you covered!
For more cool hostel guides around Europe, check out:
Over to you
By now I hope our epic guide to the best hostels in London has helped you choose the perfect hostel for your adventure!
If you think we've missed anything or have any further thoughts, hit us up in the comments! Since you'll be travelling there, check out our full Backpacking London Travel Guide for more awesome secrets.
Yay for transparency! Some of the links in this post are affiliate links. This means that if you book your accommodation through the site, I'll earn a small commission at no extra cost to you. Your support helps me keep the site going.