London is the UK's thriving capital and one of the most visited cities in the world. It's a modern metropolis which still retains its' old-world charm, beautifully blending tradition with present-day attractions.
This bustling city is full of fun and fascinating attractions that could keep you busy for a lifetime if you had one to spare. It's the kind of place you could visit over and over again and find new and exciting things to do each time.
Since there are many attractions on offer, I've put together a guide that will help you navigate the city with ease and discover the highlights. So here they are, the top things to do in London!

Unlock Our GREATEST Travel Secrets!
Sign up for our newsletter and get the best travel tips delivered right to your inbox.
The Top Things to Do in London
Directly below you'll find a table listing out some of my absolute favorite things to do in London. These are staples of the city and should seriously be considered. Afterward, I'll get into the meat of the article and talk about all 30 activities in more detail!
Quick side note: make sure you have a good accommodation in London booked before you start your travels. There are many popular hostels in London, but you sometimes need to book well ahead, especially during high season!
The Top Thing to Do in London
Most Unusual Thing to Do in London
Best Thing to Do in London at Night
Best Thing to Do in London at Night
See a show on the West End
The West End represents the highest level of commercial theater and the selection of shows is top-notch.
Most Romantic Thing to Do in London
Most Romantic Thing to Do in London
Admire the Kew Gardens
If you're traveling as a couple, you'll be in for a romantic treat with a visit to the majestic Kew Gardens.
Best Free Thing to Do in London
Best Free Thing to Do in London
Visit the British Museum
Features a staggering amount of relics and items from around the world. The grounds are also spectacular. Free to enter!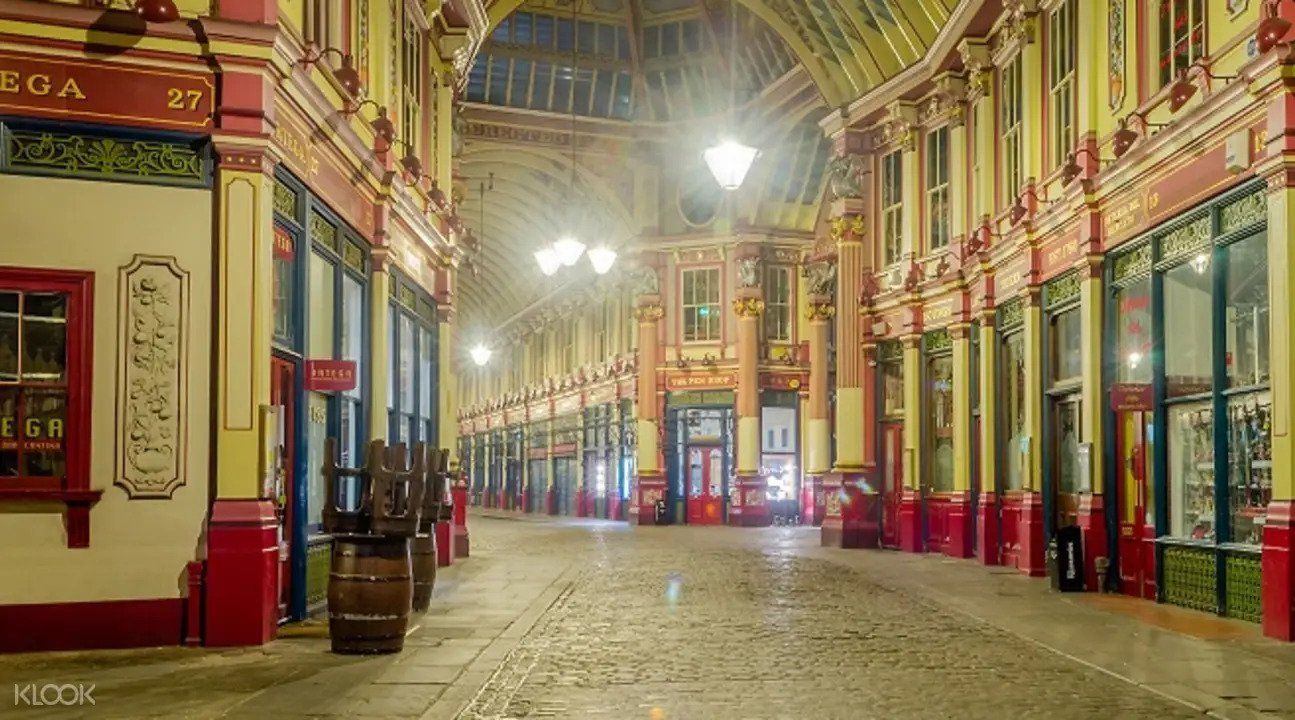 If you're a Harry Potter fan visiting London, you're in luck! The city has strong ties to the popular novels and films, and locations related to the series are scattered throughout the city. Follow in the footsteps of Harry and his friends as you discover the magical side of London. Visit places like Diagon Alley, Platform 9 ¾, Millennium Bridge, and more!
Walk among the muggle world of London and travel to the places that inspired JK Rowling to write the ultra-popular series. From Shakespeare's Globe to St. Paul's Cathedral.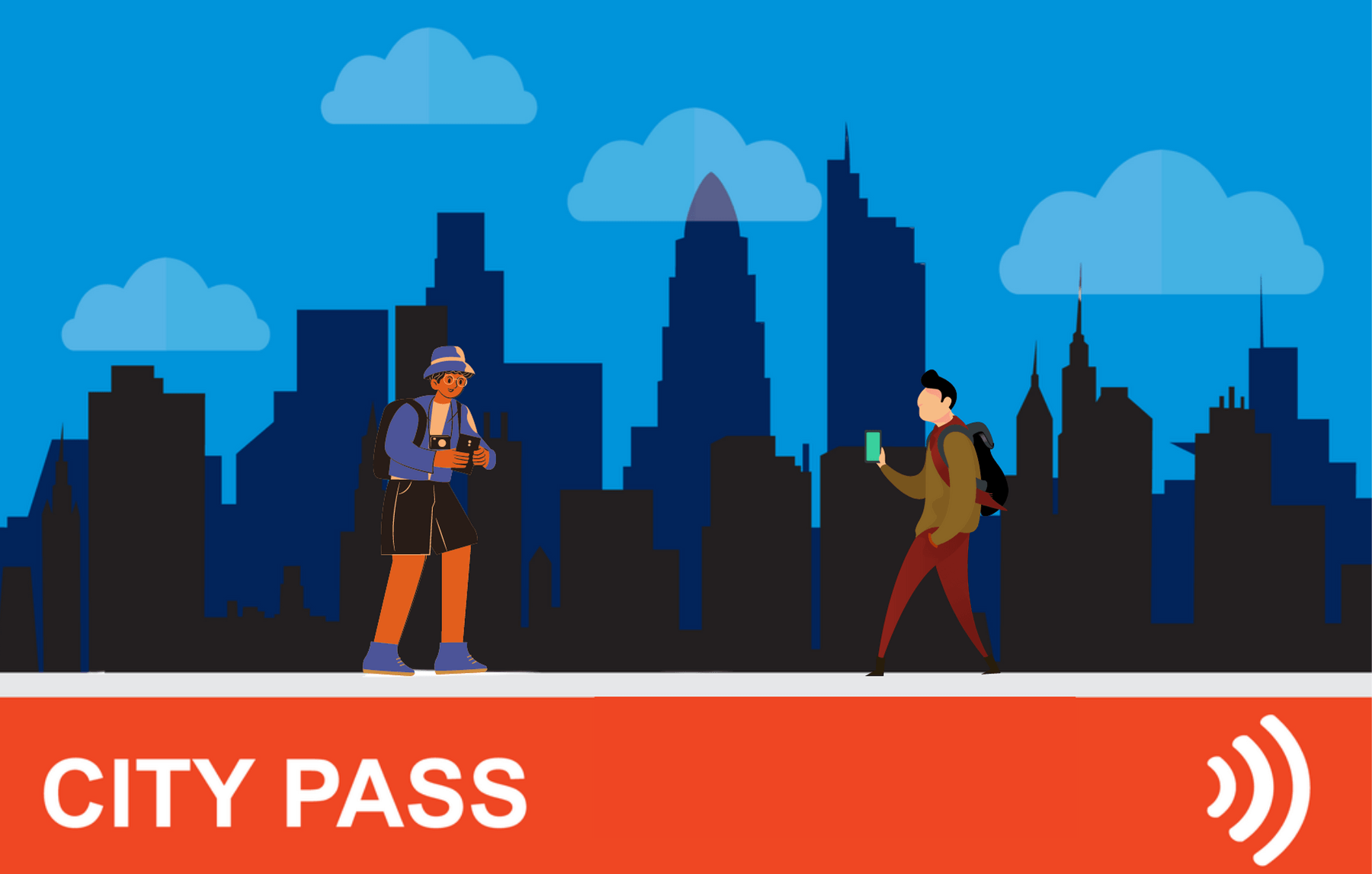 Travelling to London? Then plan yo' trip the smart way!
With a London City Pass, you can experience the best of London at the CHEAPEST prices. Discounts, attractions, tickets, and even public transport are all standards in any good city pass – be sure invest now and save them $$$ when you arrive!
Buy Your Pass NOW!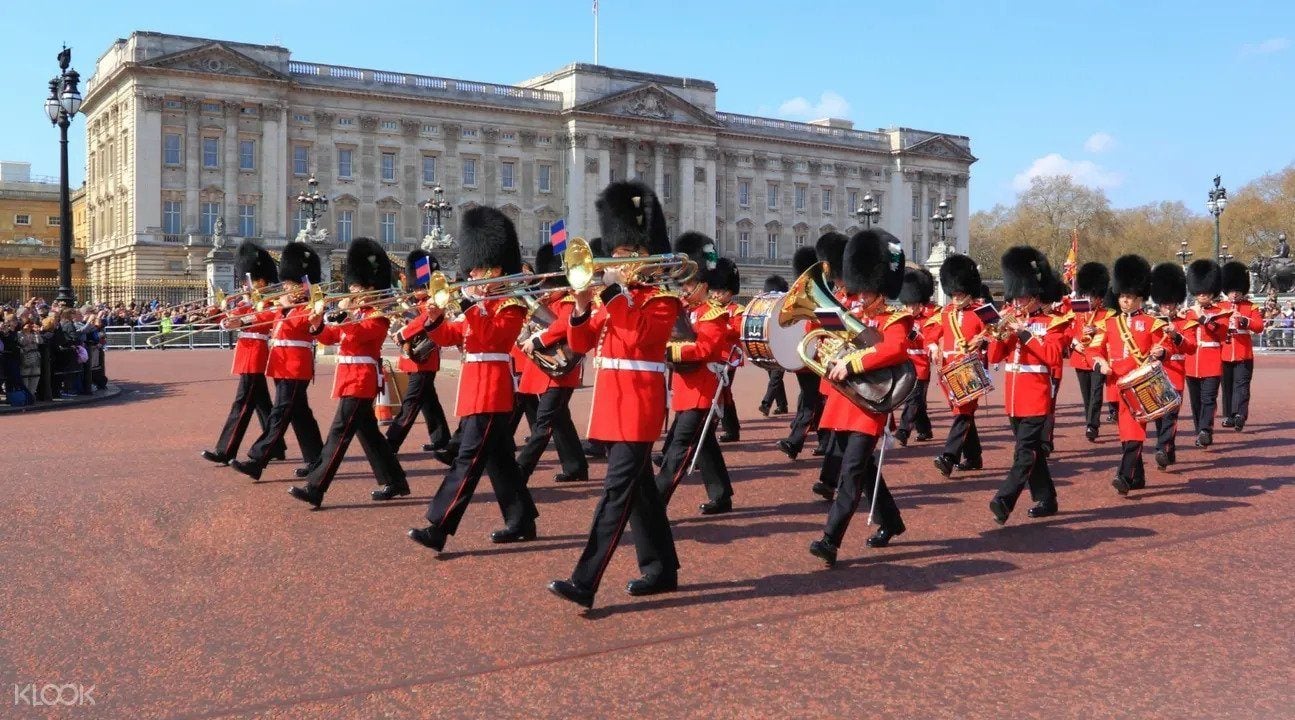 Buckingham Palace is one of the most iconic buildings in London and the formal residence of the Queen of England. While the Queen does not live there all the time, you can visit the State Rooms which are only open to the public. These State Rooms are still used today for members of the royal family to meet with guests for ceremonial or official occasions.
As well as seeing the inside of the palace, viewing London's famous changing of the guard is also one of the top things to do in London. Seeing as this is such a popular attraction, in order to get the best view possible, you'll want to arrive early and scope out the best vantage point.
You can see the precision with which the Queen's Foot Guards march in quick formation to Buckingham Palace. Keep your camera ready to capture pictures of their iconic red tunics and bearskin hats. Keep a lookout for the gleaming coats of the Household Cavalry's horses as they appear at Horse Guards Parade.
The changing of the guard takes place in front of Buckingham Palace every day at 10:45 and lasts approximately 45 minutes.
Entrance: free to watch
Hours: 10:45
Address: Westminster, London SW1A 1AA, United Kingdom (Buckingham Palace)
What's more romantic than staying in a historic Georgian-style bed and breakfast in London?
Yes if you want to get the "full" London experience, then you have to stay in a quaint, local B&B. Few cultures can excel at the B&B than the English either.
This property is centrally located in the Spitalfields neighborhood, right in the cultural heart of London. You can find plenty of local restaurants and cafes all around, and public transportation is easy to access and if you need any help or suggestions, the owners of the property are happy to help!
4. Ride the London Eye
The London Eye is one of the world's tallest observation wheels and offers unparalleled views of London's skyline. Step into a capsule and admire the breathtaking 360-degree views of London during a 30-minute rotation. There is a bench in the middle of each capsule for seating, but for the best views, you'll want to stand right next to the window with your camera ready!
Take London sightseeing to a whole new level (literally) as you admire central London's most famous sites from above. From your seat on the London Eye, you can admire the Houses of Parliament, Big Ben, Buckingham Palace, Tower Bridge, St Paul's Cathedral. The city of London will be laid out in front of you like never before! My tip: booking your London Eye ticket beforehand will make this experience way more pleasant.
Entrance: 24.50 GBP (if booked online in advance)
Hours: 11:00-18:00 every day
Address: Riverside Building, County Hall, Bishop's, London SE1 7PB, United Kingdom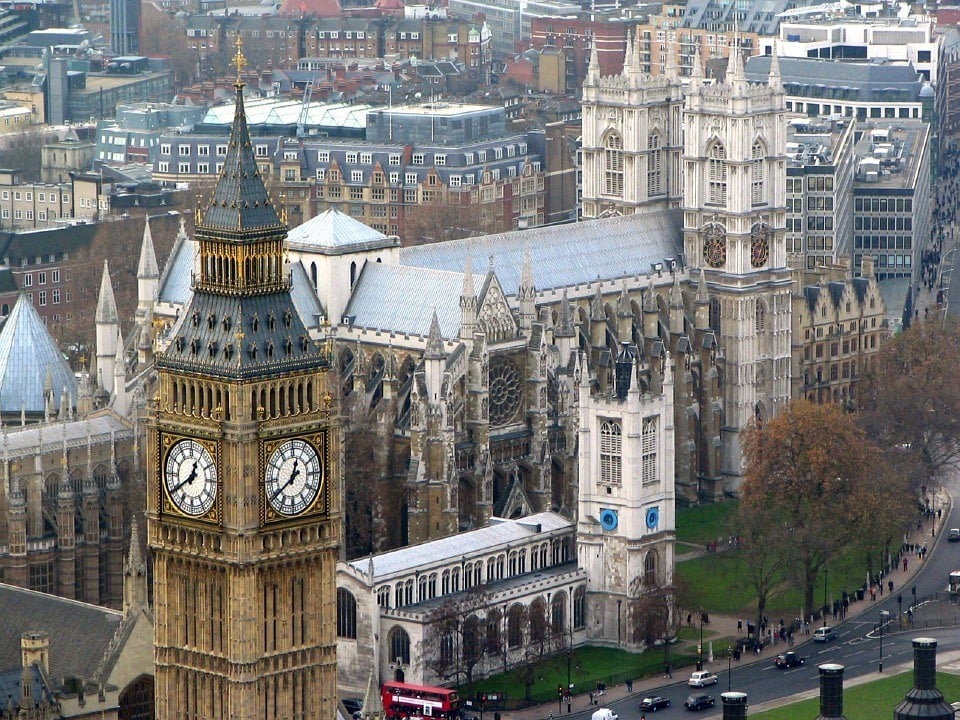 One of the most essential things to do in London is to visit Westminster Abbey. Explore a thousand years of history as you admire the beautiful Gothic architecture and stunning stained glass. The Westminster Abbey complex is fairly large, so plan on budgeting at least 1-2 hours to explore it in its entirety.
If you're looking for things to do in London by yourself, grab an audio guide at the entrance and enjoy a self-guided walking tour around the abbey. The audio will allow you to explore at your own pace and will lead you to the highlights. Listen to the rich history of the building and feast your eyes on the religious relics that surround you.
Entrance: 18 GBP for adults
Hours: 9:30-15:30 every day except for Sunday, Wednesdays until 18:30
Address: Westminster Abbey, 20 Deans Yd, Westminster, London SW1P 3PA, United Kingdom
6. Shop until you drop on Oxford Street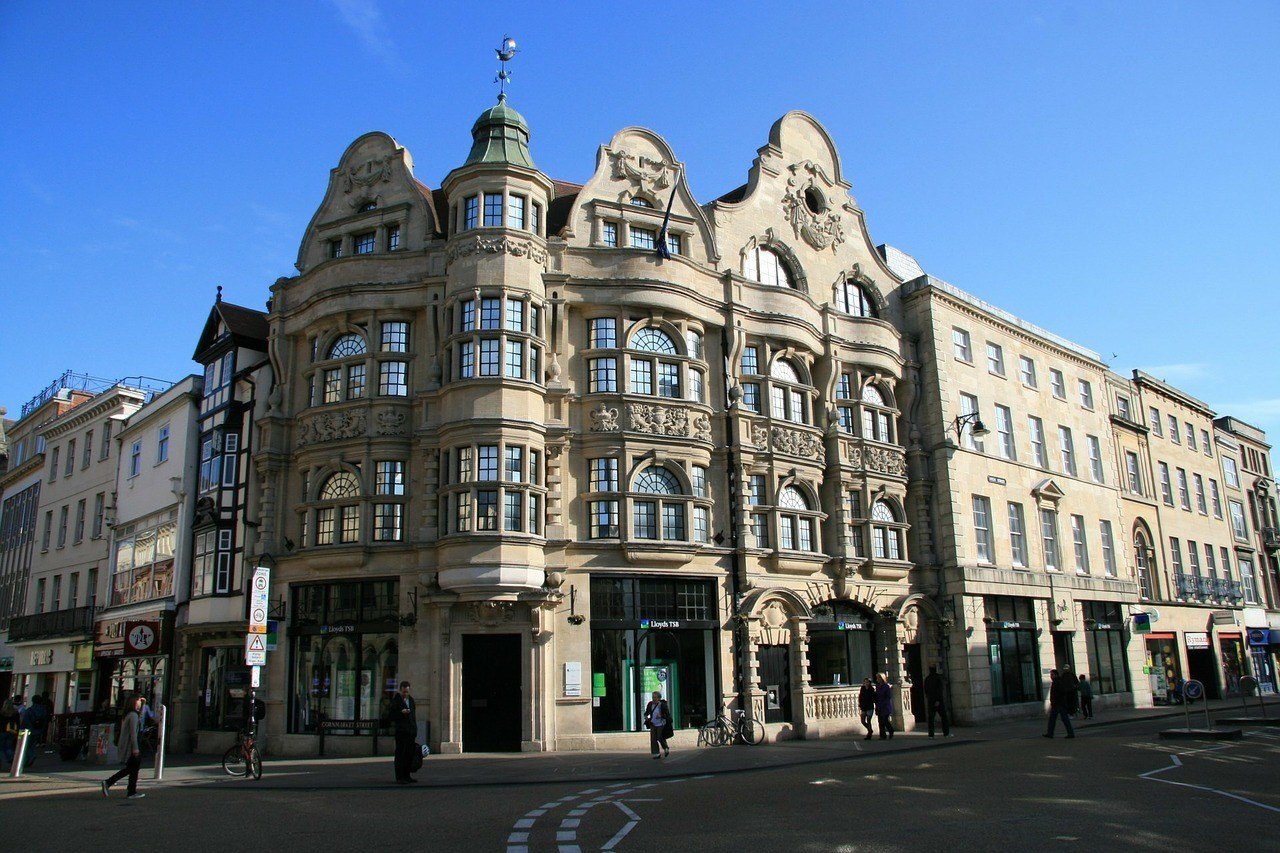 For the best shopping in London, head to Oxford Street! This is England's most famous shopping thoroughfare. It offers a 1.5-mile-long line of stores ranging from fashion to beauty to teach to souvenirs to anything else you can think of!
Shop the very best high-street brands as well as your basic clothing stores and the UK's iconic department stores, including Selfridges, John Lewis, and Marks & Spencer.
You'll find a high number of restaurants, cafes, and pubs along the street and within the radius.
This is one of the most touristy places to visit in London, especially on weekends when it gets proper CROWDED! Expect to see shoppers rushing around with plenty of bags in tow.
If you're spending Christmas in London, Oxford Street really comes to life. The street is filled with Christmas decorations and strung with lights, it's truly a dazzling sight!
Small Pack Problems? 😉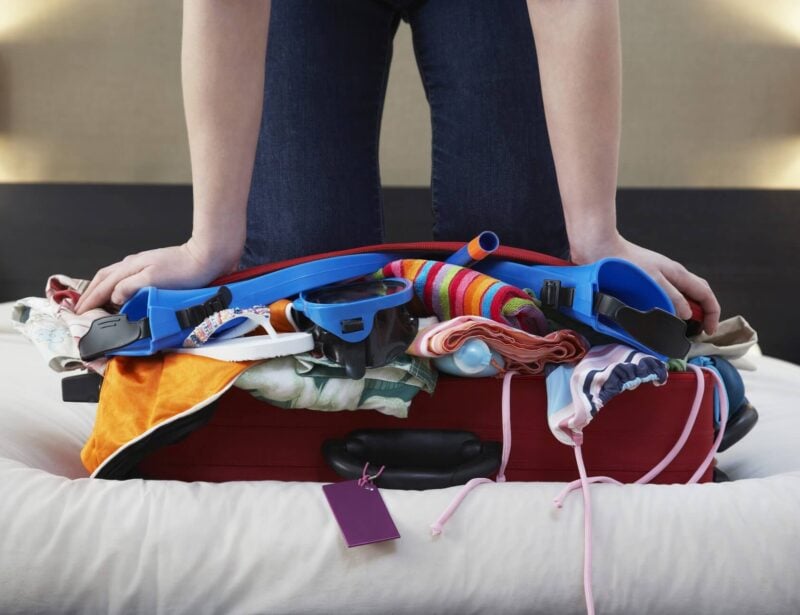 My missus travels with all her clothes in ziplock bags: don't be like my missus. UP YOUR PACKING GAME!
Packing cubes for the globetrotters and compression sacks for the real adventurers – these babies are a traveller's best kept secret. They organise yo' packing and minimise its volume too so you can pack MORE.
Or, y'know… you can stick to ziplock bags.
View Our Fave Cubes
Or Check Out the Sacks!
St. Paul's Cathedral is a 17th-century Baroque-style church in London. It sits on the city's highest point, Ludgate Hill, at 366 feet high. The church overlooks the rest of the otherwise flat city.
It's a truly exquisite and opulent church from the inside out. From its detailed facade to its soaring dome that was inspired by Michelangelo's dome in Vatican City to its endless rows of columns, everything about this church is breathtakingly beautiful!
In the vast interior of the cathedral, you'll see majestic arches, columns, and religious sculptures, paintings, and other artworks.
Entrance: 18 GBP for adults
Hours: 10:00-16:30 every day except Sunday
Address: St. Paul's Churchyard, London EC4M 8AD, United Kingdom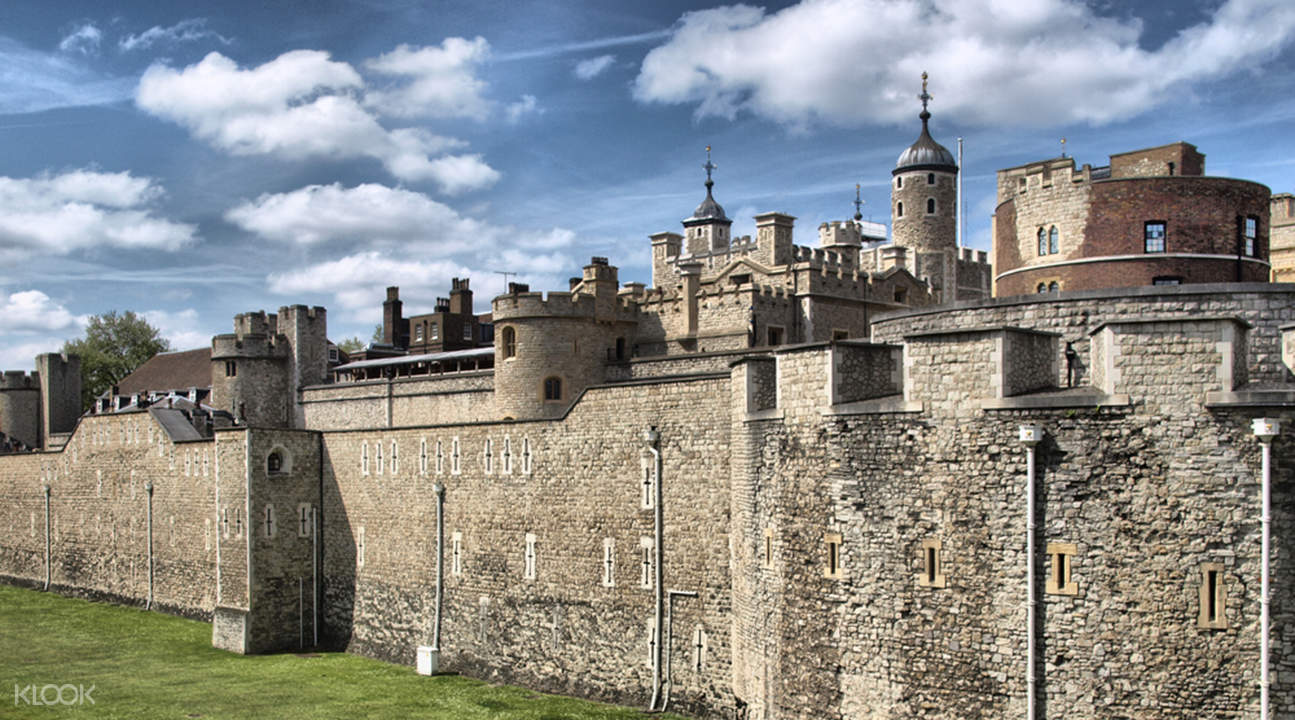 The Tower of London is one of the most well-preserved medieval castles in the world. It was built in 1086 by William the Conqueror and has a fascinating and gruesome history.
The castle has been used as a fortress, a royal palace, and a place of imprisonment and execution. The central White Tower is the oldest part of the complex. This area houses the Armories, including Henry VIII's large suit of armor.
Also notable is the Tower Green. This is the location of many executions, including those of 2 of Henry VIII's wives.
The highlight of the tower tour is the famous Crown Jewels exhibition of the United Kingdom. These priceless symbols of the British Monarchy will dazzle you! Some of them even date as far back as the 12th century!
Entrance: currently not available
Hours: 9:00-17:30 on most days, Sunday/Monday 10:00-17:30, tower closes at 16:30 from November to February
Address: St Katharine's & Wapping, London EC3N 4AB, United Kingdom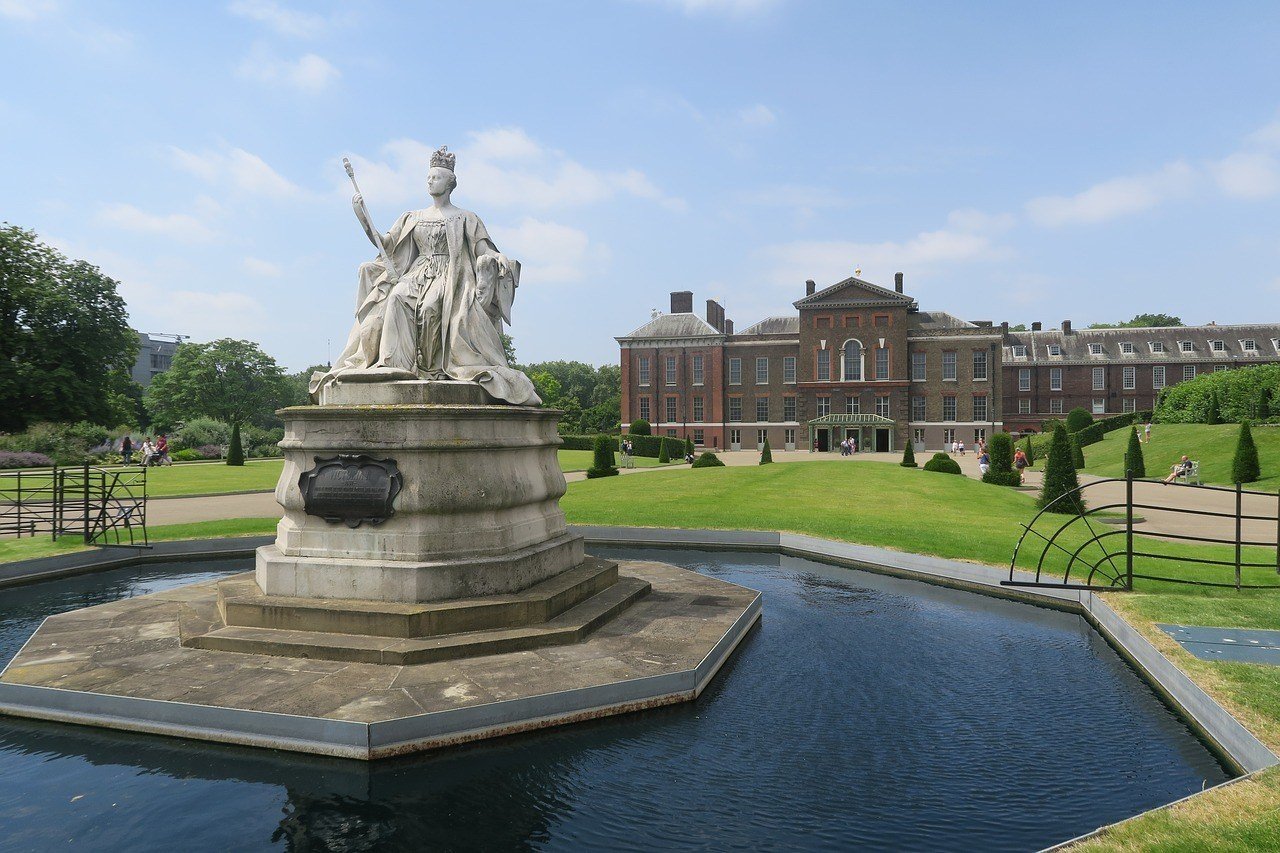 Kensington Palace is a royal residence in South Kensington, London that allows guests to glimpse into the sumptuous lives of its resident royals. Including William III, Mary II, Queen Anne, and Queen Victoria.
Marvel at the lavish King's State Apartment, Explore the intriguing Queen's State Apartments and learn the secrets of the Stuart dynasty.
See the flamboyant 18th-century court dress and marvel at the art from the Royal Collection. Explore the two new exhibitions that celebrate the 200th anniversary of Queen Victoria's birth. These feature a creative and multimedia reconstruction of the history of this iconic Queen who was raised inside the palace walls.
Admire the large and lush palace gardens, one of the eight royal parks in London. Stroll among the well-manicured lawns and have a seat on a bench and soak in the tranquility of your surroundings.
Entrance: 17 GBP
Hours: currently closed
Address: Kensington Gardens, Kensington, London W8 4PX, United Kingdom
Is This the Best Daypack EVER???
10. Snap a selfie with Big Ben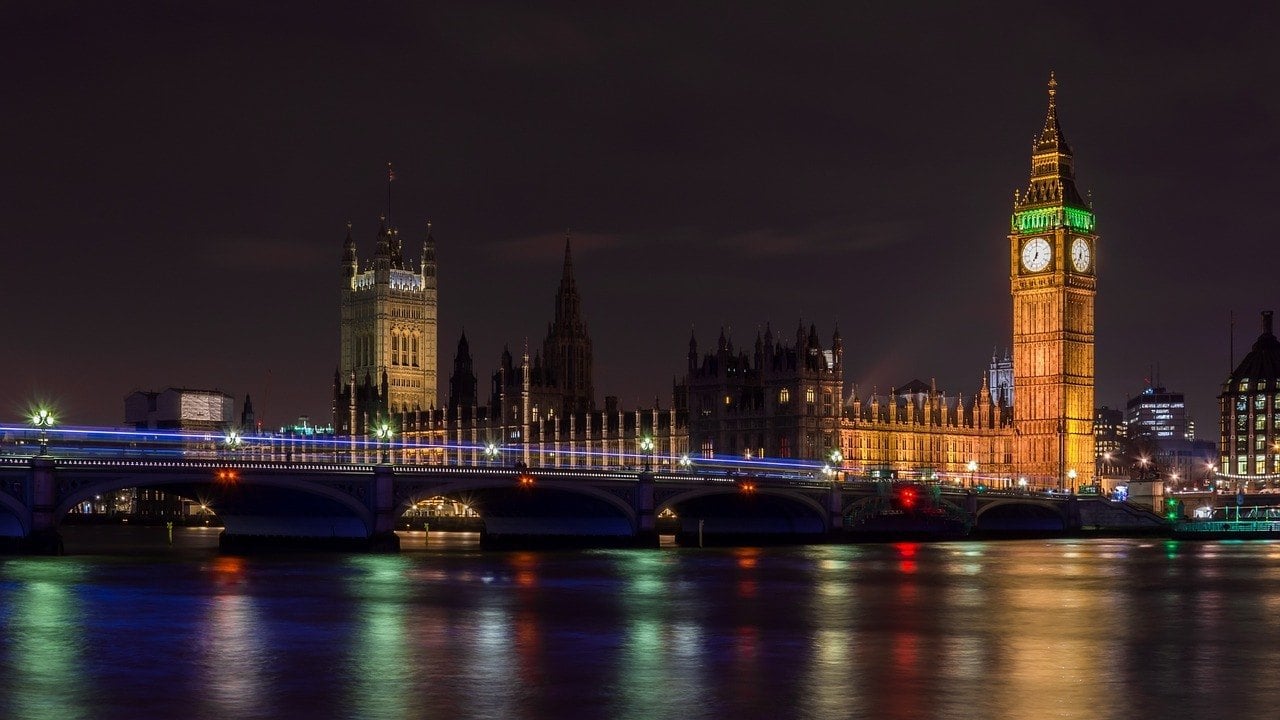 Big Ben is a Gothic clocktower at the north end of the Palace of Westminster on South Bank. It was constructed in 1859 and rises 16 stories (315 feet) in the air. Tours of the tower are strictly reserved for British citizens, but photos outside are free!
Snapping a shot with Big Ben from London Bridge is one of the most popular things to do in London. This iconic landmark is one of the city's most recognizable attractions and will supply the perfect backdrop to any photo.
The clock can be seen from multiple areas throughout the city but is best viewed from the Westminster Bridge en route to see the Houses of Parliament. Stand back far enough and get a shot with the bridge, Thames River, and parliament next to the tower.
However, Big Ben is not just an iconic backdrop for a photo. It's also in one of the most historic landmarks, having been standing since before the Great Fire of London.
If you're interested in history, just a short walk from Big Ben and London Bridge is Pudding Lane, which is said to be where the bakery that caught ablaze in 1666, which eventually caused the Great Fire of London.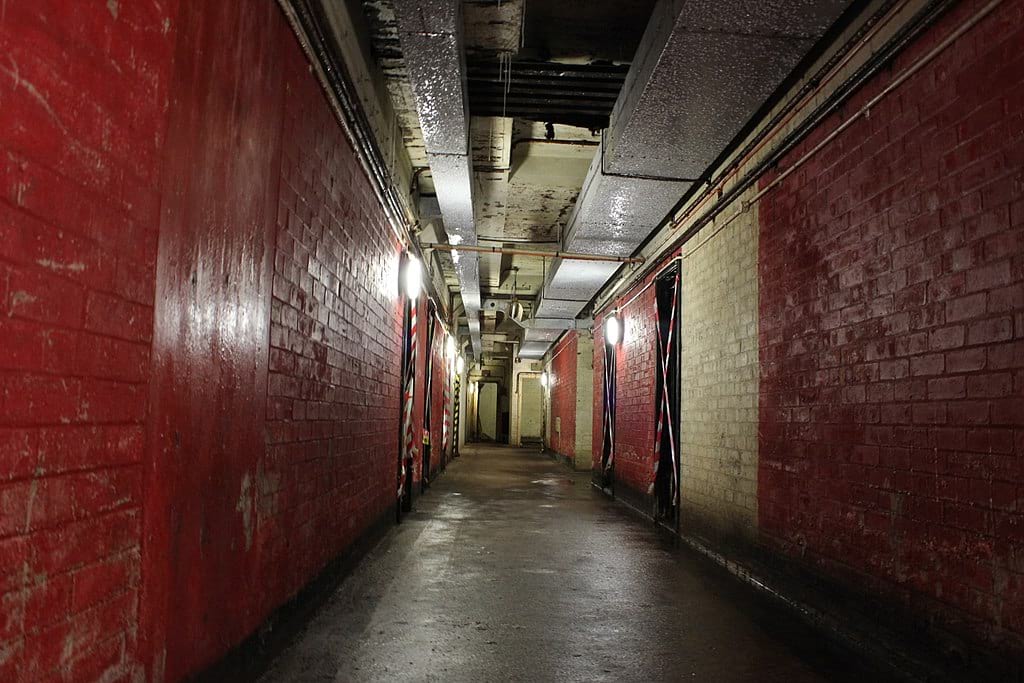 Those fascinated by the history of World War II should definitely check this place out. It's the underground bunker where Winston Churchill and his cabinet used to take shelter and strategize during the German blitz.
A tour of the bunker not only includes the room where Churchill used to live in, but also the tunnels leading to the room itself. It can be pretty claustrophobic and the rooms themselves are pretty basic (they're bunkers after all) but the whole experience is very interesting.
Whoever set this museum up did a good job of maintaining the "feel" of the place. Though the mannequins are a little silly, it sometimes feels like you're actually living during the raids of World War II! It's a cool feeling, not only because it's unique but also because it's a welcome break from the usual things to do in London.
Entrance: 24.20 GBP
Hours: 9:30-18:00 from Wednesday to Sunday
Address: Clive Steps, King Charles St, London SW1A 2AQ, United Kingdom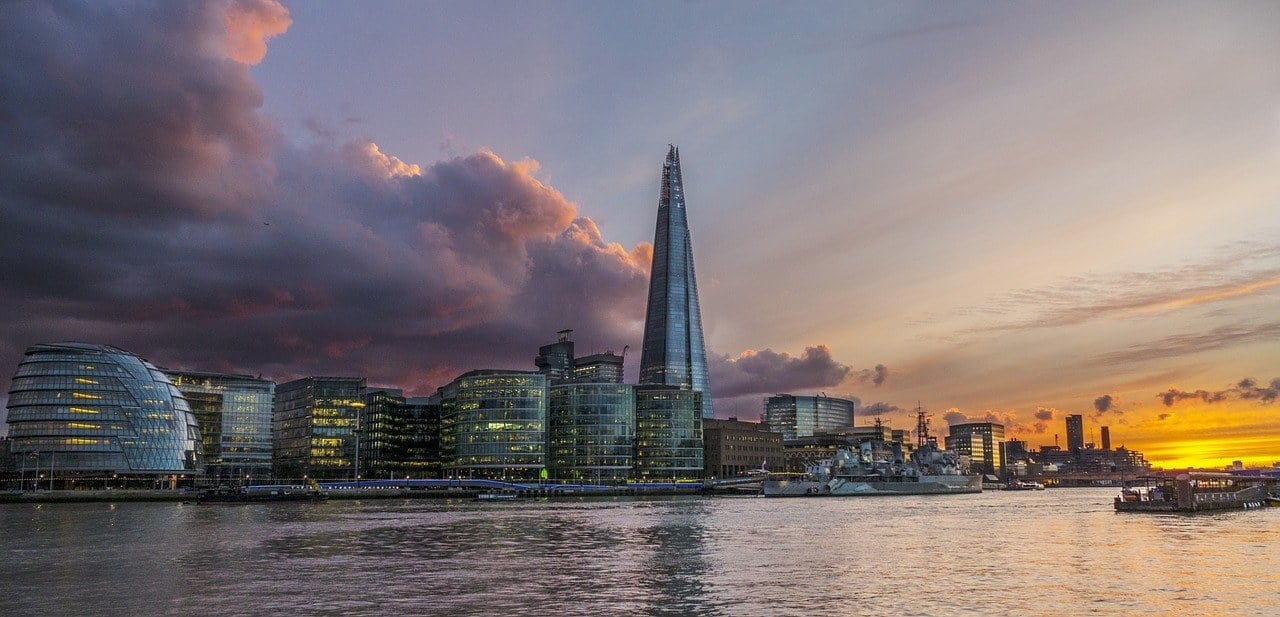 The Shard is London's 95-story skyscraper. It's the tallest building in the UK and the sixth-tallest building in Europe. The vantage point from the top is absolutely spectacular and provides epic views of London's skyline!
The skyscraper is fairly new, construction began in 2009 and was finished in 2012. The tower's observation deck, "The View from The Shard," was opened to the public in February of 2013.
The observation deck is located on the 72nd floor. Here, guests can enjoy a spectacular 360-degree view of the London skyline! Step outside onto the open viewing platform, or admire the views from inside.
The tower also contains multimedia exhibits where guests can learn about London's history. This is a great activity to enjoy at night because the London skyline will be glittering. There are no time restrictions placed on your tickets, so you can stay at the top and watch the whole sunset!
Entrance: 32 GBP
Hours: Thursday to Saturday: 10:00-22:00 pm, Sunday to Wednesday: 10:00-19:00 pm
Address: 32 London Bridge St, London SE1 9SG, United Kingdom
13. Bask in the chaos of Piccadilly Circus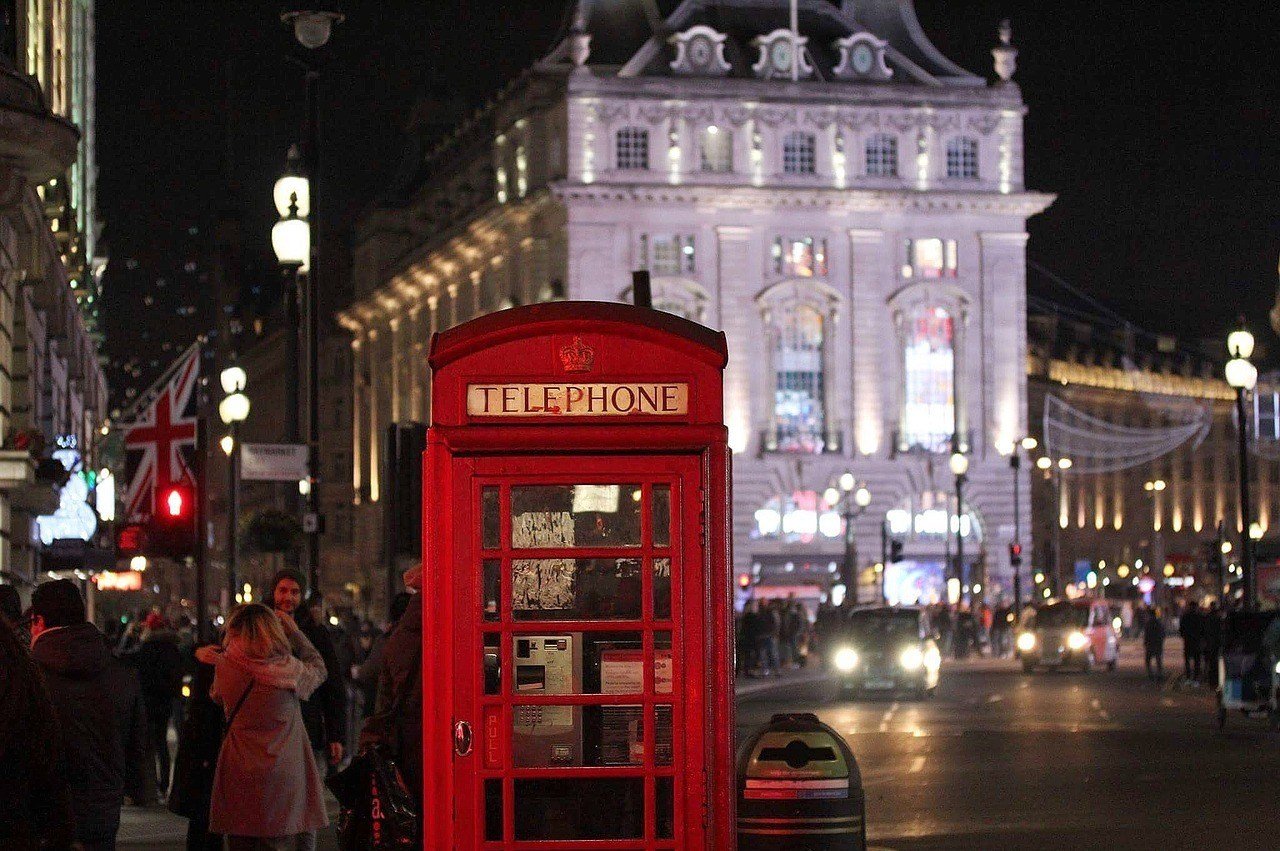 Piccadilly Circus is often referred to as the British version of New York's Times Square. It's known for its high energy, bright lights, and round-the-clock entertainment. Have you ever heard a British person say "it's like Picadilly Circus around here?", well, it's British slang for "this is really freaking busy."
This area marks the junction of Regent Street, Shaftesbury Avenue, Piccadilly, and Haymarket. It also connects major London areas, including Trafalgar Square, Leicester Square. Soho, and Chinatown.
The word "circus" is in reference to the circular motion of traffic although, the name also befits represent the flashing lights and vibe of the area. Piccadilly Circus is a must-see London tourist attraction. No matter the time of day, you'll find both locals and tourists congregating in the area.
You'll find the area teeming with shops, restaurants, pubs, and theaters, and more! Also, while you're around Picadilly Circus, make sure to check out the statue of Eros, a beautiful winged archer erected at the end of the 19th century.
Travel with peace of mind. Travel WITH a security belt.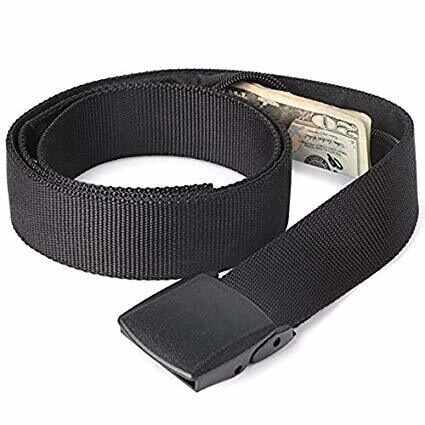 Get your cash stashed with this awesome Pacsafe money belt. It will keep your valuables safe no matter where you go.
It looks exactly like a normal belt except for a SECRET interior pocket perfectly designed to hide a wad of cash or a passport copy. Never get caught with your pants down again! (Unless you want to.)
Hide Yo' Money!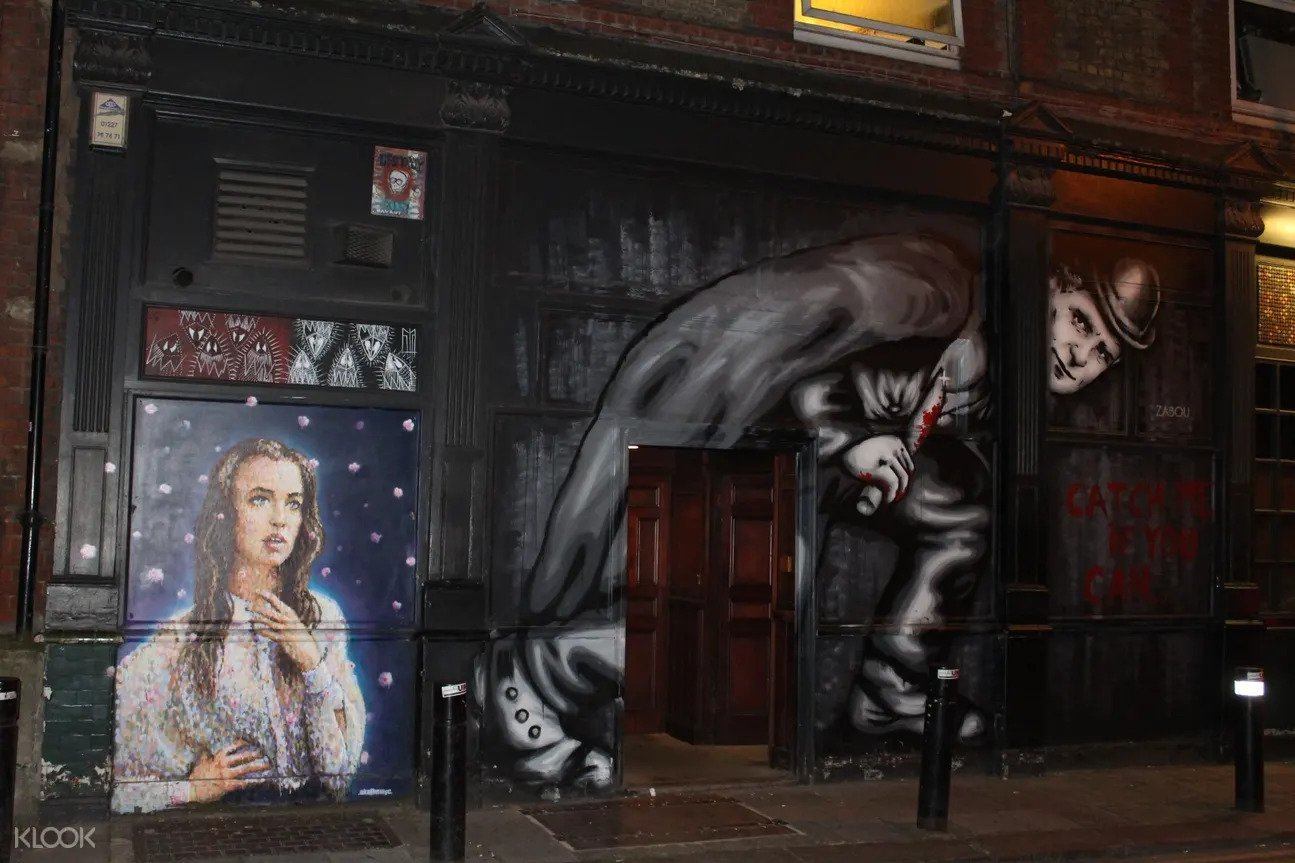 Jack the Ripper terrorized the citizens of London during the late 1800s. He is among England's most notorious serial killers. His crimes were gruesome and sent a shock wave through Victorian London.
Step back in time to 1888 London and glimpse into the world that the Ripper and his victims lived in. Learn about the social context of Victorian England as well as the grizzly details of each one of his evil murders. To this day the identity of the Ripper remains a mystery, which only adds to the gruesome allure this case still attracts.
15. Pay respects at Bunhill Fields
Bunhill Fields is a former cemetery-turned public park. Buried here are many notable figures, such as William Blake, John Bunyan, and Daniel Defoe. For those interested in literature or poetry, the park can be a nice, sombering break from your tour of London.
Now, visiting a former-cemetery might seem a bit strange; luckily, this one isn't so gloomy. The park itself is well maintained and seeing the moss overtaken the headstones is somewhat symbolic. Reminds you that nature and time wait for no man!
Take a moment to walk amongst the graves and read their epitaphs. Some can be quite beautiful. The residents are writers after all!
The park is free to enter and located in Central London, near the Old Street Underground stop.
Entrance: free
Hours: 8:00-16:00 on weekdays, 9:30-16:00 on weekends
Address: 38 City Rd, Old Street, London EC1Y 2BG, United Kingdom
16. Be amazed at the British Museum
The British Museum houses a collection of nearly 8 million artifacts gathered/stolen from every continent! The museum has something everyone will appreciate and it's designed for all ages to enjoy.
Marvel at monumental relics like the Rosetta Stone, Parthenon sculptures, and a mysterious Easter Island statue. Step away from the more popular attractions and explore the quieter galleries that celebrate Oceanic, Middle Eastern, and Babylonian beginnings.
Even the most seasoned museum-goer wouldn't be able to absorb the British Museum in a single day, it's that large! However, no matter how long you have to spend here, it's well worth the visit! The best part is that admission to the museum is free!
Entrance: Free
Hours: 10:00-17:00
Address: Great Russell St, Bloomsbury, London WC1B 3DG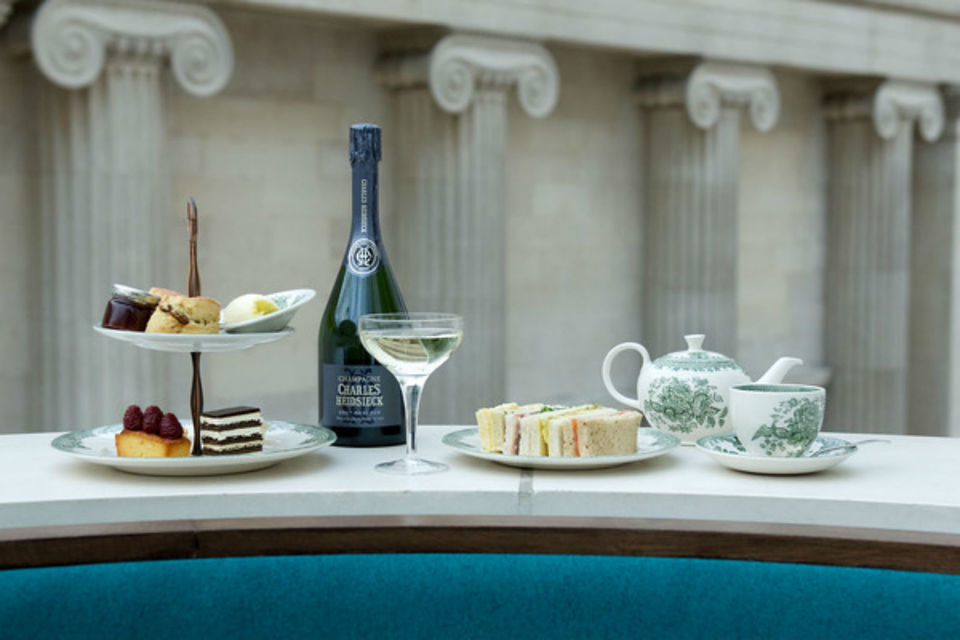 For a quintessential London experience, savor delicious treats and enjoy a spot of tea! This English tradition is a great relaxing activity to enjoy during your London vacation.
Afternoon tea is generally served between lunch and dinner. Favorite teas for afternoon tea include black teas or herbal teas, like chamomile and mint.
Customary food items to enjoy alongside your tea are scones with clotted cream and jam, finger sandwiches, and pastries. Everything is bite-sized and eaten with your fingers. These days, expect more Proseco than tea as "tradition" seems to have come to mean "justifying casual alcoholism".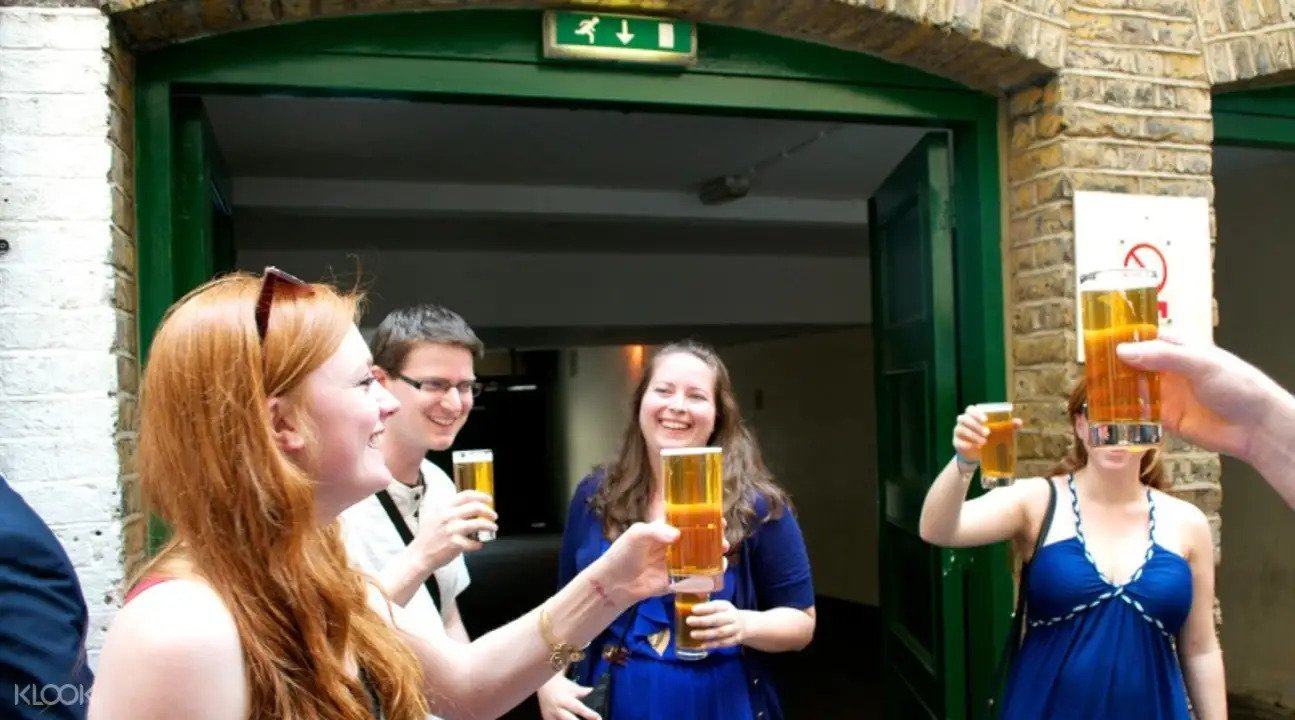 Whether you're looking to dance the night away in a club, watch a game at a sports bar, or swing by a historic pub, London has many options for enjoying the nightlife!
Several London Boroughs are renowned for nightlife. The West End and Soho mix glitz and grit and are popular with tourists and trendy locals alike. Bohemian Camden Town is an indie kids paradise with student hubs, music pubs and live gigs every night. Brixton boasts a load of edgy underground clubs where you can find Dubstep, D & B, Techno, Psytrance and even Gabber once in a while.
You can book a pub crawl if you are short on time. Or, just stay in one of London's best party hostels to experience the best of London's nightlife throughout your stay.
Another option is to head to one of London's many festivals. With such a large selection to choose from, there's a bit of something for everyone.
Save $$$ • Save the Planet • Save Your Stomach!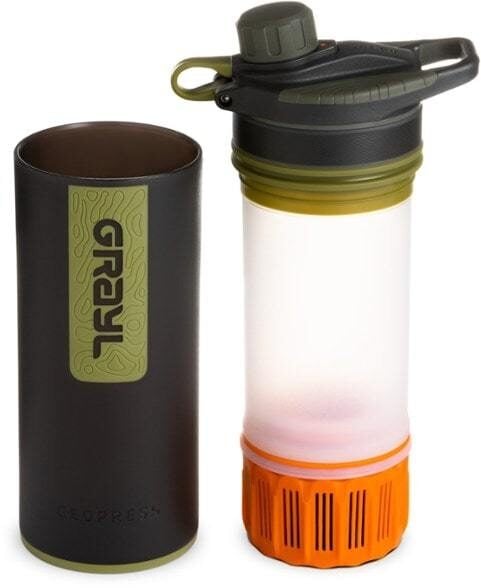 Drink water from ANYWHERE. The Grayl Geopress is the market's leading filtered water bottle protecting your tum from all the waterborne nasties. PLUS, you save money and the environment!
Single-use plastic bottles are a MASSIVE threat to marine life. Be a part of the solution and travel with a filter water bottle.
We've tested the Geopress rigorously from the icy heights of Pakistan to the tropical jungles of Cuba, and the results are in: it WORKS. Buy a Geopress: it's the last water bottle you'll ever buy.
Buy a Geopress!
Read the Review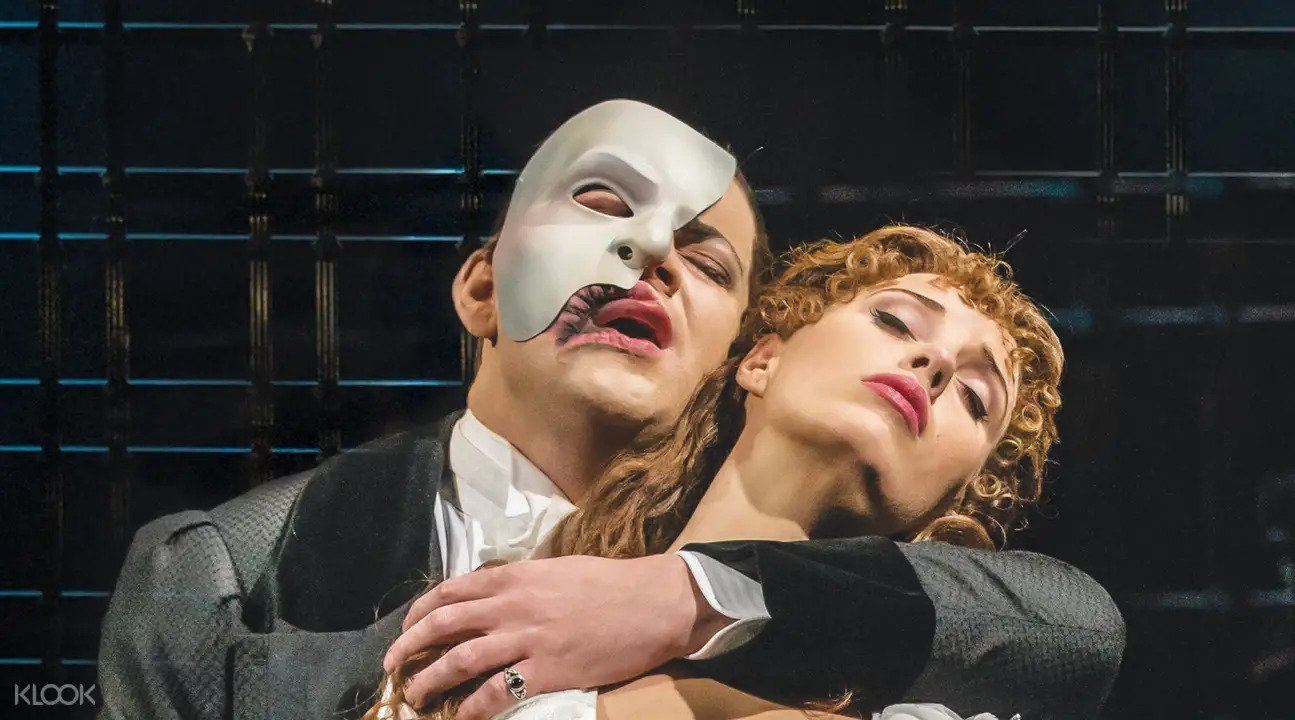 The West End of London, located between Leicester Square and Covent Garden, is similar to Broadway in New York City. It represents the highest level of commercial theater and the selection of shows is top-notch. From world-class plays to musicals, comedies, and operas, there's something for everyone, and at every budget!
The London Palladium is among the most famous of the theaters located here. It's been the setting for many award ceremonies, including the BAFTAs and Brit Awards. If you see a show at this theater you can expect the highest quality of entertainment.
If you're looking for things to do in London alone, this is a great option!
20. Hang out in Hyde Park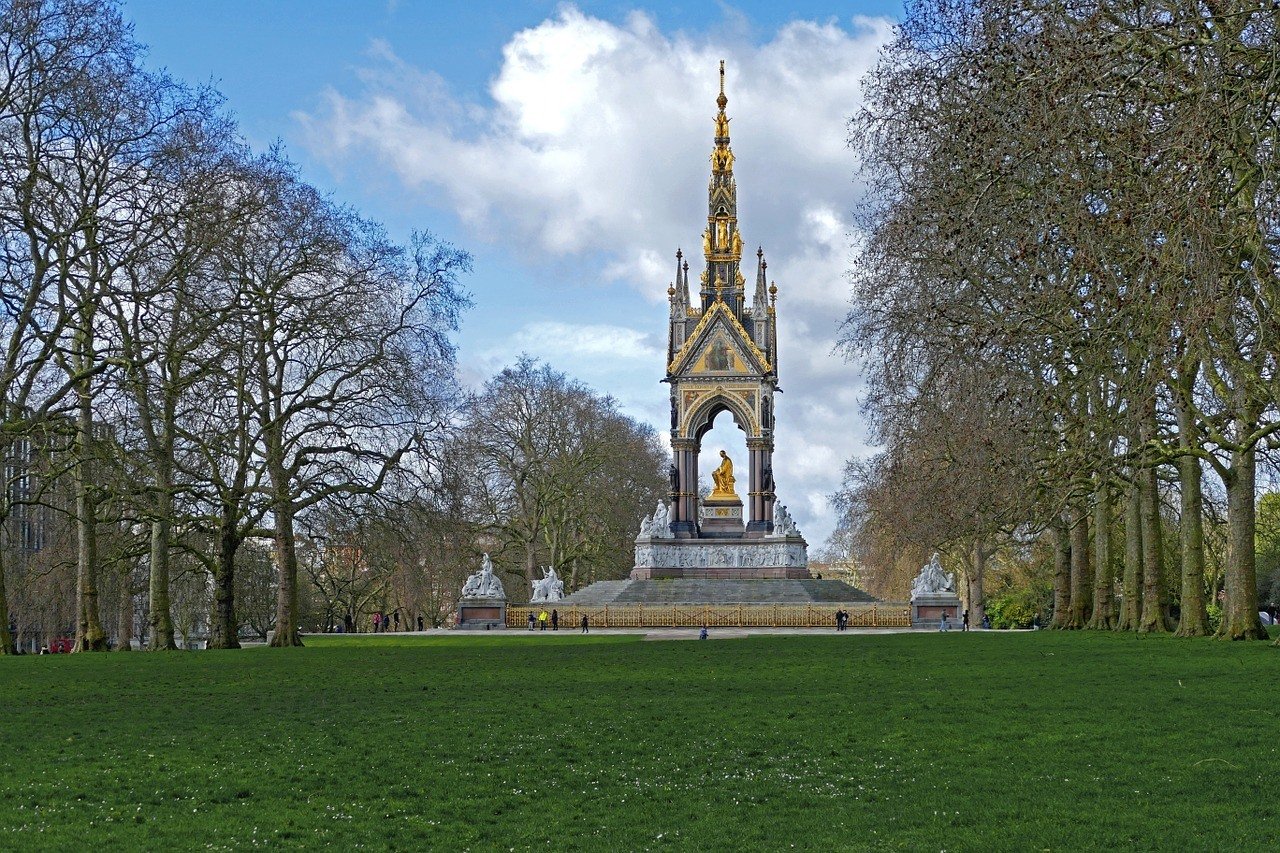 Hyde Park is the largest of the royal parks in London, at 350 acres. It's filled with lush green space, flowers, statues, fountains, and regularly hosts concerts and events.
The history of the park goes way back. It was established by Henry VIII in 1536 as a hunting ground. It opened to the public in 1637 and quickly became a popular hangout!
It's also one of the top things to do in London in winter, since the park hosts its annual Hyde Park Winter Wonderland from mid-November to early January. It's one of the largest Christmas events in the world and filled with fun rides and attractions!
Entrance: Free
Hours: 5:00-0:00
Address: This park is enormous. Find it between Buckingham Palace and Kensington Estate.
21. Stroll around Trafalgar Square and visit the National Gallery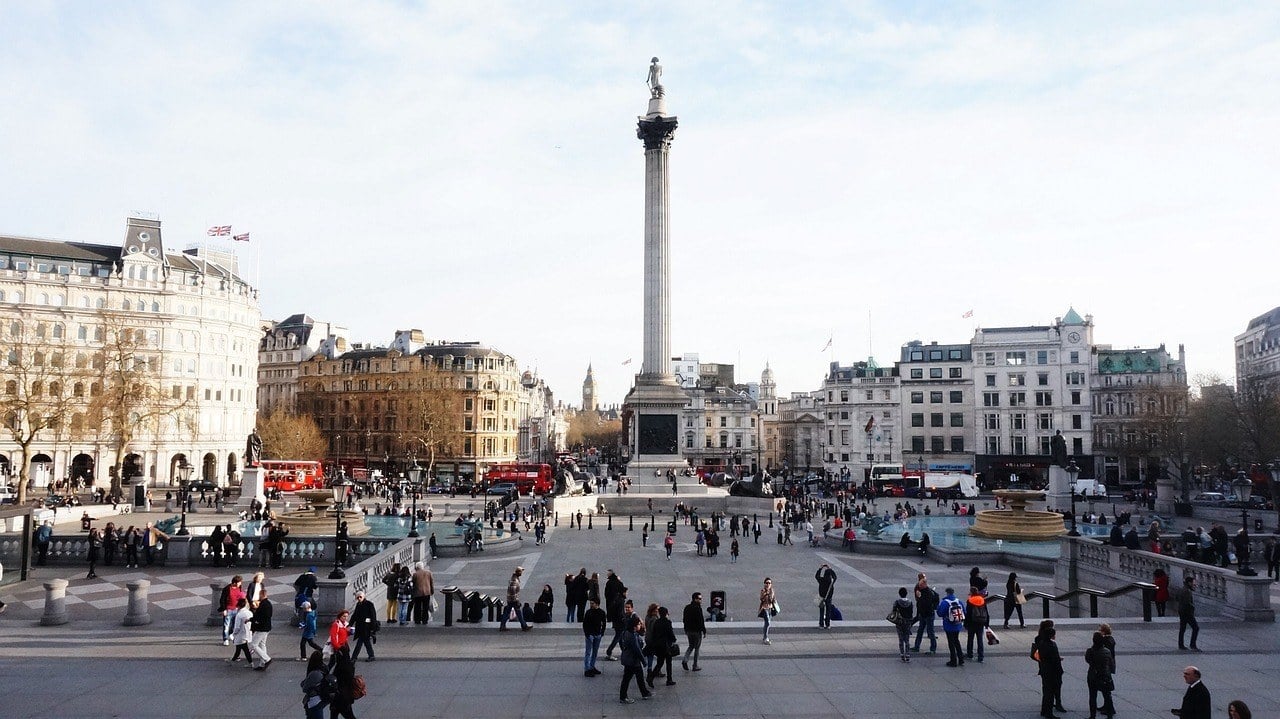 Visiting Trafalgar Square is another essential stop on your London must-see list. This public square features some of London's best attractions, from galleries and historic buildings to statues and monuments.
The centerpiece of the square is Nelson's Column. This monument was built to honor Admiral Horatio Nelson, who died at the Battle of Trafalgar in 1805.
Most people who visit will recognize the Trafalgar Square lions, which are the iconic four bronze lion statues. They were added to the square in 1867.
The National Gallery is an art museum in Trafalgar Square. It was founded in 1824 and houses a collection of over 2,300 paintings dating from the mid-13th century to 1900.
The museum's collection includes many important artistic styles by artists ranging from Caravaggio and Cezanne to Rembrandt and Michelangelo. You can pick up an audio guide (for a small fee) at the entrance that will help guide you through the rooms in the gallery and explain the collections of artwork.
Entrance to the National Gallery: Free
Hours: 10:00-18.00 (21:00 on Fridays)
Address: Trafalgar Square, Charing Cross, London WC2N 5DN
22. Window shop at Harrods
Harrod is London's famous department store. It's an amazing place to get lost in, and all five floors ooze style and class! The whole building is tastefully decorated and the atmosphere is very posh London.
For food options, make sure to check out Harrod's Fresh Market Hall. This area is similar to a food court and will meet all of your gastronomic needs. From the very best fresh produce, sustainably sourced fish, quality-assured meat, artisan cheese, and a tantalizing array of pre-prepared food – it's the ultimate foodie destination!
In general, most of its merchandise sold in Harrods is on the pricey side. However, there are plenty of small souvenirs and food options tourists can purchase and it's completely free to walk around and explore!
Entrance: Free to browse
Hours: 11:00-19:00 (Monday-Thursday), 11:00-20:00 (Friday-Saturday), 10:00-18:00 (Sunday)
Address: 87-135 Brompton Rd, Knightsbridge, London SW1X 7XL
If couples activities to enjoy during the day are on your wishlist, you'll be in for a romantic treat with a visit to the majestic Kew Gardens.
A visit to the garden includes access to 326 acres of lush land, 3 art galleries, a treetop walkway, and Kew Palace. The area is London's largest UNESCO World Heritage Site, it includes an extensive garden under glass area that supports a variety of plant life year-round.
See giant lily pads in the Waterlily House, discover the exotic rainforest in the Palm House, and make your way through 10 climate zones in the Princess of Wales Conservatory!
This is a great activity for anyone wanting outdoor things to do in London! Just an FYI though: you will need to buy tickets to enter (you can do so by clicking the button below).
Entrance: 13.50 GBP
Hours: 10:00-15:00
Address: Richmond, London
Forget boring accommodation… book yourself an EPIC STAY!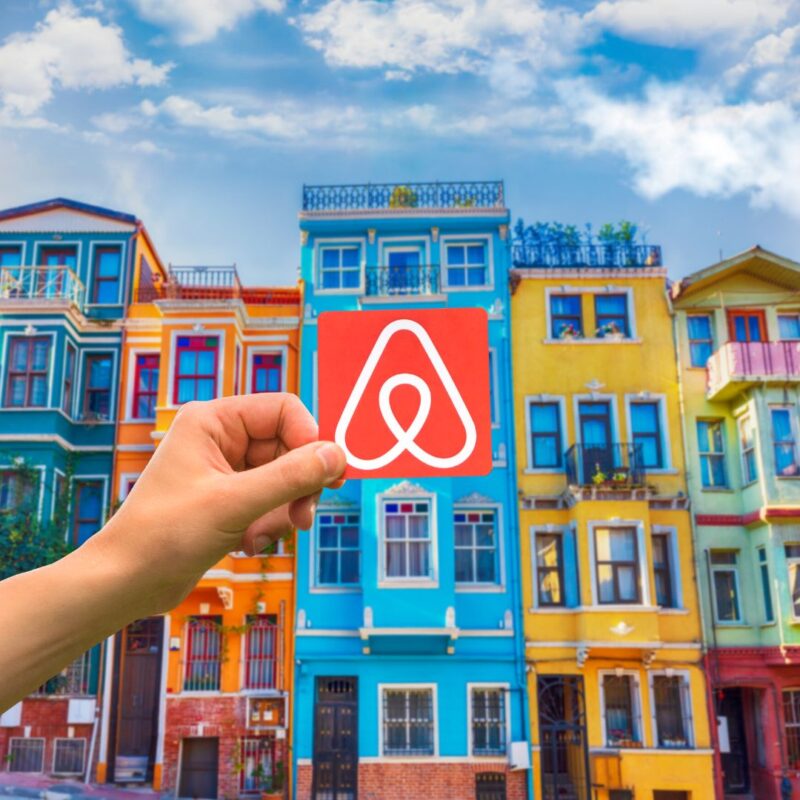 Why stay in a naff hotel when you can stay in a cosy, stylish local house instead? And for half the money too!
Stay somewhere EPIC and save your hard-earned dollars — from houses to barns to castles and caves, there is an Airbnb for every occasion!
Book an EPIC Stay
24. Explore the Museums in Kensington: Natural History Museum, Science Museum, Victoria and Albert Museum
If you're wanting to check out some free London museums, I highly recommend going to Kensington to see the incredible Victoria and Albert Museum, Science Museum, and my personal favourite, the Natural History Museum!
The Natural History museum houses a vast collection of items and interactive exhibits that cover the biology and geology of the planet. Learn about dinosaurs, creatures of the deep, the earth's interior, and much, much more!
See the first Tyrannosaurus Rex fossil ever found, observe fossils and skeletons of extinct animals, and learn about the natural forces that have shaped our planet. Play interactive games, experience a simulated earthquake and see a life-size model of a termite mound!
The Science Museum is a great place to take the children, as it is packed with interactive exhibits making complicated science theories easy to understand and more enjoyable to learn about.
Across the road is the Victoria and Albert Museum, otherwise known as V&A, which is full of classic art, design and performances.
Entrance: Free
Hours: 10:00-17:50, everday
Address: Cromwell Rd, South Kensington, London SW7 5BD
25. Browse a Londoner market
Borough Market is a world famous market in Covent Garden, and one of the biggest and best food bazaars in London. Vendors sell everything, from local produce to fresh fish, meats, cheeses, and exotic ingredients! The market is housed beneath a glass roof that shelters shoppers from rainy London weather.
Stroll the stalls and grab a bite to eat. From trendy fusions to classic English fare to creative vegan dishes, you'll find many options to satisfy your hunger!
Relax on a stool as you watch people go by. Peruse the charming shops that display a range of exotic products and handicrafts.
Entrance: Free
Hours: 10:00-17:00 (Mon-Wed), 10:00-21:00 (Thu-Friday), 8:00-17:00 (Sat), 10:00-16:00 (Sun)
Address: 8 Southwark St, London SE1 1T
26. Check out Camden Market
As far as London markets go, Camden is an absolute must-do for visitors and newcomers to the city.
There are so many little shops and areas to explore. From vintage streetwear to second-hand records to artisan and unique accessories, this trendy market has it all! You could spend hours walking around and getting lost, it's that big!
There is also a great variety of food! From top-notch street food to classic British roasts to premium sweets! Further, you'll find cuisines from all over the world. Enjoy a Dutch pancake, a Venezuelan hot pocket, or a California inspired poke-bowl!
Vegans will especially love this market. There are countless vegan options, from health-centered meals to vegan junk food! Gluten-free food options are also available at the market.
Entrance: Free
Hours: 10:00-18:00 (everyday)
Address: 54-56 Camden Lock Pl, Camden Town, London NW1 8AF
Learn about the history of London in a unique way, as you pedal past the city's legendary sights! With the aid of a bike, you'll cover much more ground than you would by walking.
There are many parks and bike paths in London to ride through. Moreover, the fact that there are barely any hills in the city makes this is an activity all ages and fitness levels can partake in.
Ride past the Houses of Parliament and across Lambeth Bridge as you enjoy the fresh open air and a bit of exercise! London sightseeing on a cycle ride is a great way to see the city from a different perspective!
28. Drop by the Millennium Bridge and The Tate Modern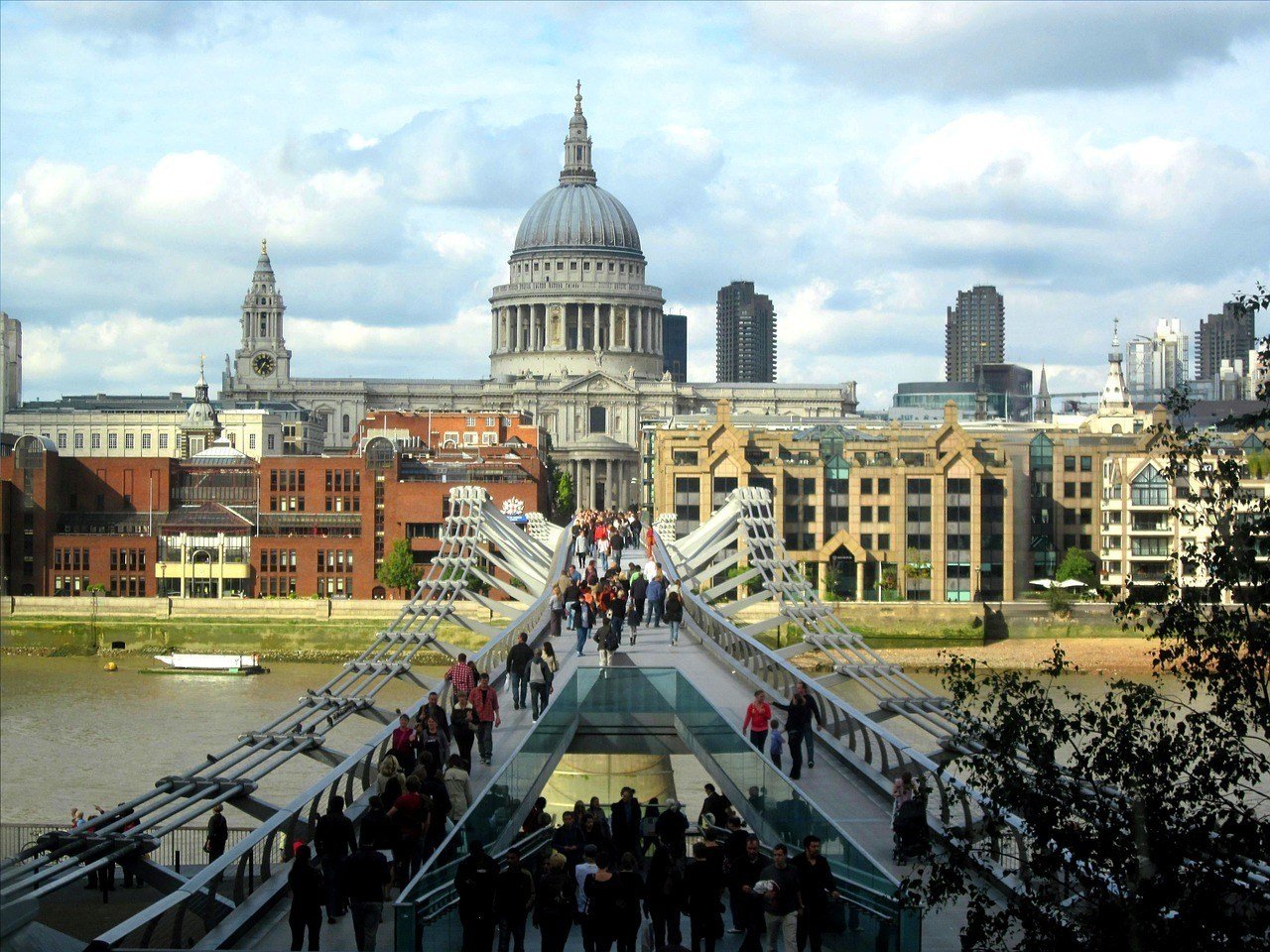 The Millennium Bridge is a steel suspension pedestrian-only bridge that crosses the River Thames in London, linking the city of London with Bankside. It opened in 2000 and spans 472 feet.
Stroll across the bridge and admire the fantastic views of St Paul's Cathedral, Tate Modern, the Tower Bridge, and other iconic London landmarks. You'll be supplied with wonderful photo opportunities!
If you're a fan of the Harry Potter films, you'll recognize it as the bridge that was attacked and collapsed into the River Thames in the 2009 film, "Harry Potter and the Half-Blood Prince."
The bridge is open 24 hours a day, seven days a week. Walk across to catch the sunset or sunrise, or take a romantic walk in the early hours of the morning when nobody else is around.
If you're a fan of modern art, then the Tate Modern Gallery is just next to the Millenium Bridge and houses some of the most unique modern art installations in the country. Personally, I could give or take it. Art is subjective, but if you want to see a cow cut in half by David Hockney, this is where you go.
Entrance fee: free
Opening Times: 10:00am – 18:00pm.
Address: Tate Modern, Bankside, London SE1 9TG
29. Be thesbian at Shakespeare's Globe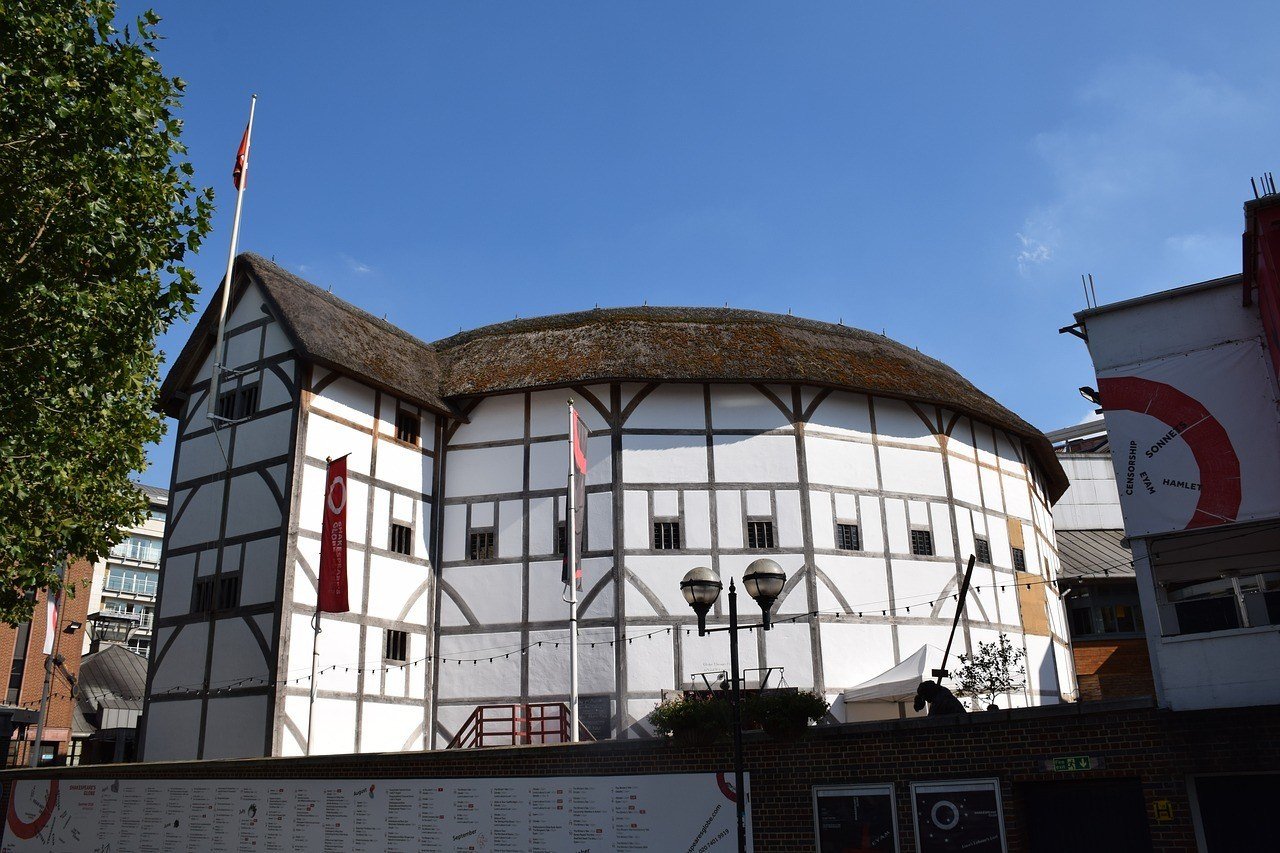 Shakespeare's Globe is a reconstruction of the original Globe Theater, which was built in 1599 but demolished in 1644. Shakespeare's Globe opened in 1997 and is located approximately 750 feet from the site of the original theater.
Step back in time and see Shakespear's famous plays brought back to life! A Midsummers Night's Dream to The Merry Wives of Windsor to Henry IV, Part 1.
Even better, ticket sales start at just USD $6.00, it's a total bargain! If you're looking for unique things to see in London, add a trip to Shakespeare's Globe to your list!
30. Take the Kid's to London Zoo and have a picnic at Regent's Park
If you're visiting London with kids, you absolutely must take them to London Zoo, one of the oldest and most popular zoos in the UK.
After an exciting day looking at the animals, I highly recommend taking a picnic to Regent's Park, which is just next door to the zoo. It is a beautiful park in the midst of North London, right next to Camden Town. With its prime location in the north of London, it's a popular place for both tourists and Londoners to congregate.
It has everything you could possibly want from a park: a peaceful lake, grassy areas for sitting, fountains, and food vendors selling snacks. There are also several open-air theaters and performances are quite common.
For some quiet time in London after a busy day of exploring, Regent's Park is a good outing. At almost 400 acres, it's very spacious so you'll find plenty of areas to relax and getaway. If you'd like to see a great view of the London Skyline, nearby Primrose Hill offers a really beautiful vista too.
Entrance: free
Hours: 5:00-00:00 (everyday)
Address: southwest of Camden Town
31. Stay Classy at the Royal Opera House
The Royal Opera House is a major theatre in Covent Garden in central London. It is one of the most beautiful theatres in London, with intricate detailing throughout.
Witnessing a performance at the Royal Opera House is not going to come cheap, but it is once in a lifetime. You can see performances from The Royal Opera, The Royal Ballet, and the Orchestra of the Royal Opera House.
Dress up in your finest ball gown and enjoy a performance during your London visit!
Entrance fee: depends on performance
Hours: 12:00 – End of performance (Monday – Saturday), only on performance days (Sunday)
Address: The Royal Opera House, Bow St, Covent Garden, London WC2E 9DD, United Kingdom
Where to Stay in London
Looking for a specific place to stay? Well, there ain't no shortage of them. From hotels to Homestays, London has a bed for every weary head. These are my highest recommendations for places to stay in London.
This massive room is great for travelers who visit London for the first time. The apartment is located in central Leicester Square. There are lots of great places, cafes, and restaurants around. You'll also get a free breakfast every morning. The main bathroom is shared, however, you'll have a private toilet.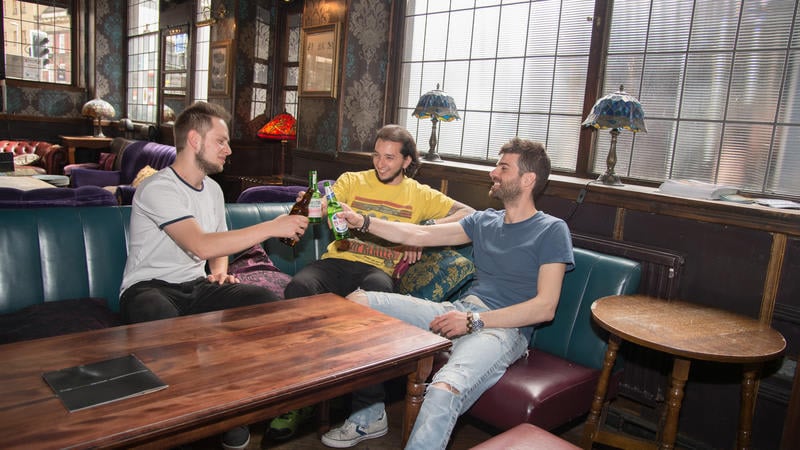 The Walrus Hostel in South Bank wins our vote for the best hostel in London because of its excellent location, fantastic facilities and great prices. It boasts spacious and comfortable rooms with cozy beds and modern features. Free wifi and a simple breakfast are also included with each reservation.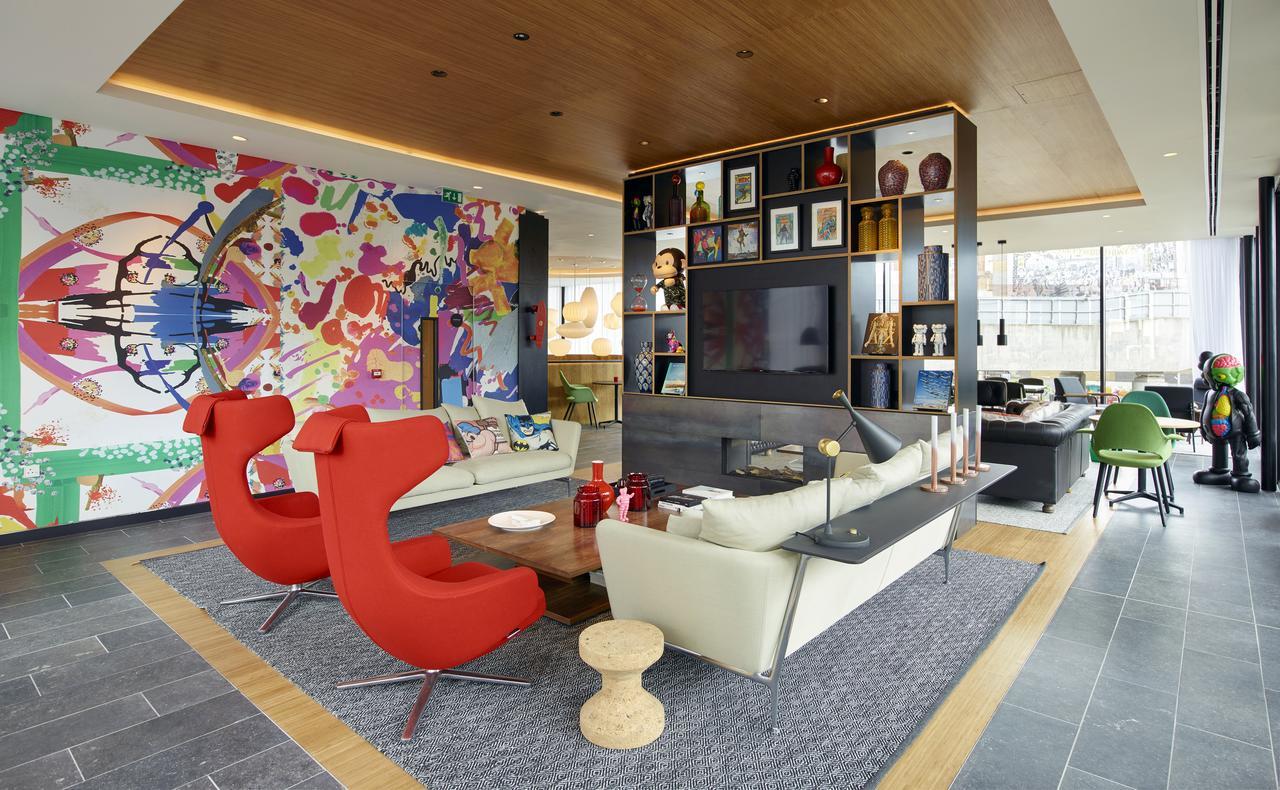 Citizenm is the best hotel in London. Set in the trendy Shoreditch neighbourhood, this four-star hotel is surrounded by options for nightlife, dining, shopping and sightseeing. It offers a range of comfortable and spacious rooms that come complete with wireless internet, en suite bathrooms and essential amenities. If you want something more luxurious, consider checking out hotels in London with private hot tubs.
If you're traveling in a large group and you need somewhere more affordable to stay, consider checking out some of the cottages in London that are usually nestled in the outer districts near the underground station, which is much cheaper than staying in central London.
Some Additional Tips for Visiting London
Here are some extra things to know before visiting London!
Invest in travel insurance! You never know what may happen on the road.
Book a place with breakfast and a kitchen: If you do go the hostel route, try to find one that has free breakfast. Even if it's just instant coffee, cereal, and bread, it'll fill you up for a few hours. Likewise, if your hostel has a communal kitchen you can save a lot by cooking a few meals yourself.
Do some research beforehand to find out whether London is safe to visit or not.
Eat ethnic food: For when you do go out to eat, the numerous kebab shops in London are your wallet's friend. It's possible to get a kebab with fries and a drink for around $10, which is a lot less than the $25 or so you'd spend eating pub grub.
Bring a good water bottle with you and avoid buying single-use plastic ones!
Find cheap flights. Every once in a while, a killer deal pops up.
Get an Oyster Card: Even if you're only going to be in the city for a few days, it's worth it to pick up a rechargeable Oyster card for getting around London. You get discounted fares on the tube with these cards and you'll also save time that you waste buying a bunch of single tickets..
FAQ on Things to Do in London
Here are some quick answers to common questions about what to do and see in London.
Don't forget your travel insurance for London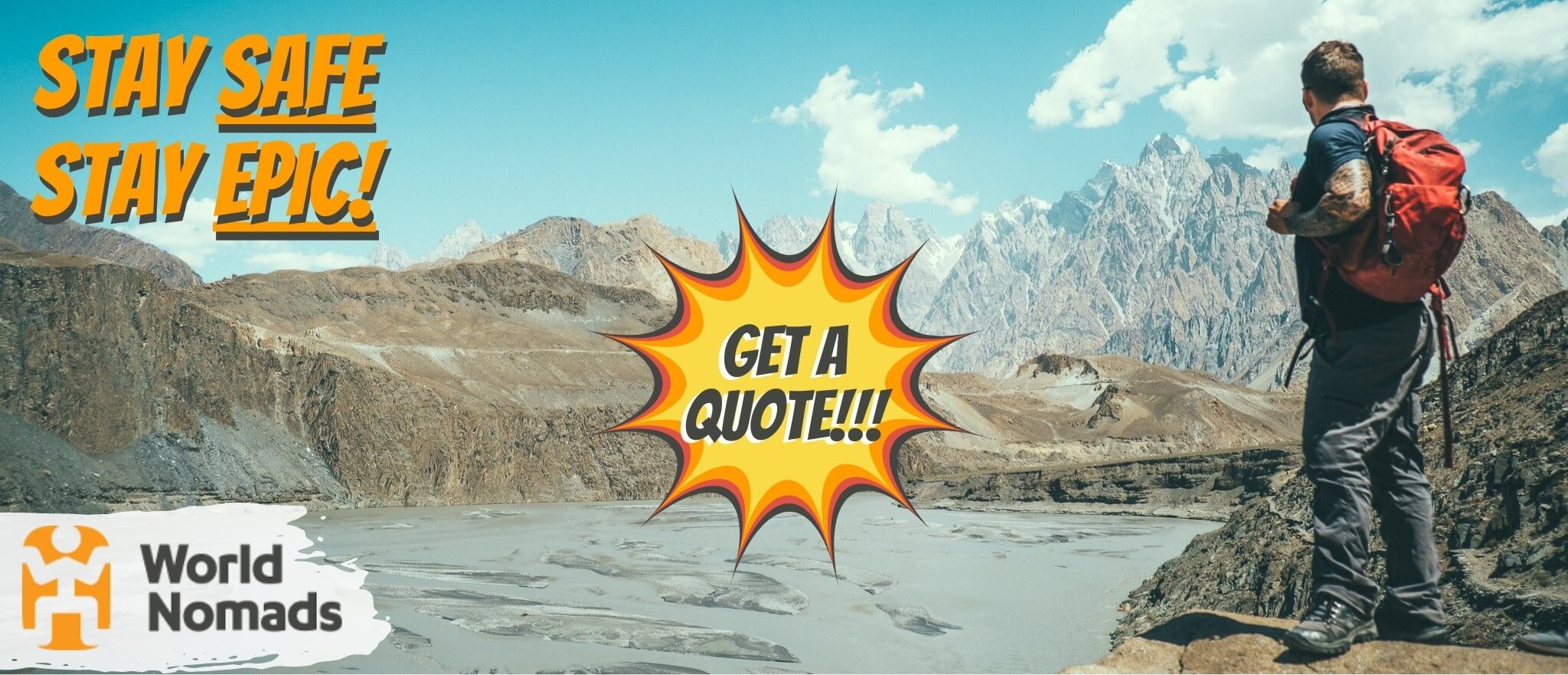 World Nomads' mission is to support and encourage travellers to explore their boundaries. They offer simple & flexible travel insurance, and safety advice to help you travel confidently.
They've been doing it since 2002 – protecting, connecting, and inspiring independent travellers just like you.
Get a quote below or read our in-depth review!
World Nomads provides travel insurance for travelers in over 100 countries. As an affiliate, we receive a fee when you get a quote from World Nomads using this link. We do not represent World Nomads. This is information only and not a recommendation to buy travel insurance.
Conclusion
London is a historic city that has transformed into a modern melting pot. Today, it's one of the most diverse cities in the world, which makes for an eclectic offering of activities and sites.
London is loaded with all sorts of attractions, you could visit over and over again and find something new to do each time.
I hope you enjoyed my list of the top things to do in London. If you're planning a trip here, you'll be fully prepared to experience this exciting city head-on!
---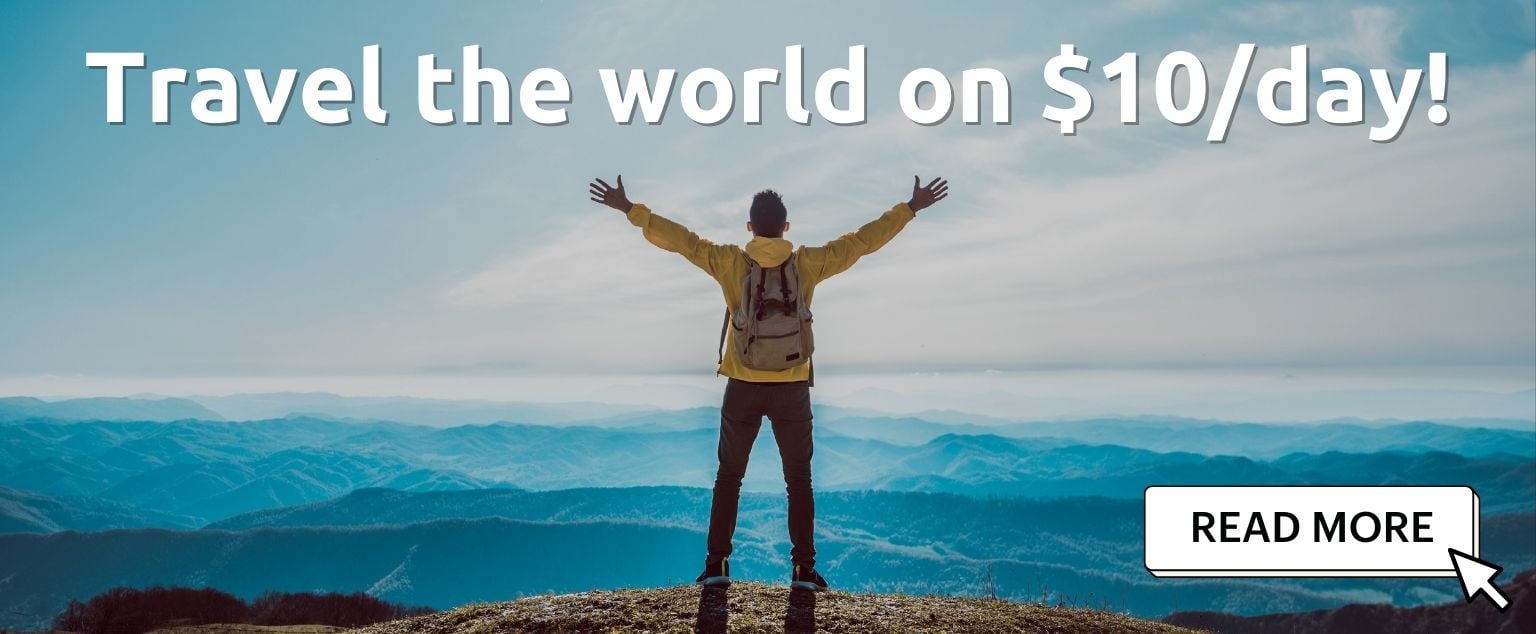 And for transparency's sake, please know that some of the links in our content are affiliate links. That means that if you book your accommodation, buy your gear, or sort your insurance through our link, we earn a small commission (at no extra cost to you). That said, we only link to the gear we trust and never recommend services we don't believe are up to scratch. Again, thank you!