London is a city that is known for many things, such as its rich history, diverse culture, and world-famous landmarks, such as Buckingham Palace, the Tower of London, and Westminster Abbey.
Another thing it is famous for is its incredible shopping, with places ranging from the world-famous Harrod's to Oxford Street and Carnaby, among others. When it comes to buying London souvenirs, you will find lots of options to consider. From souvenirs relating to famous landmarks to ones based on the Royal Family, you will find lots of great options available.
We will look at some of the top souvenirs to consider when you visit London.
Fine Teas at Whittard of Chelsea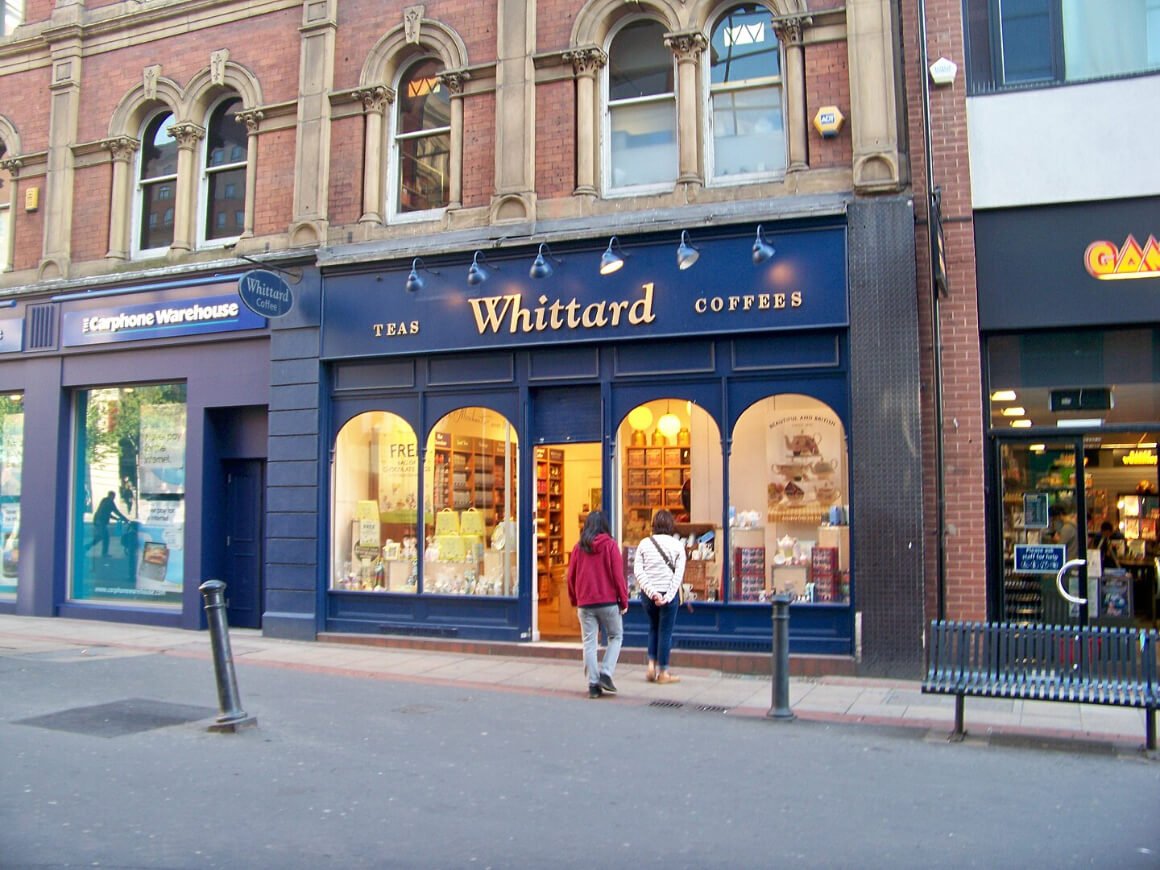 There is nothing more British than a cup of tea, and when you visit London, you can find lots of tea souvenirs. If you want the best of the best, a trip to Whittard of Chelsea is a must. There are outlets in various locations around the city, and you can indulge in some incredible English teas, as well as other beverages such as tempting hot chocolate drinks. With a rich history dating back to 1886 when the first shop opened in London's Fleet Street, this is the ideal place to buy the perfect tea souvenirs. If you want something refined and light on the palate, I would highly recommend their English Rose tea, which can be purchased loose or as teabags.
Harrod's Union Jack Bag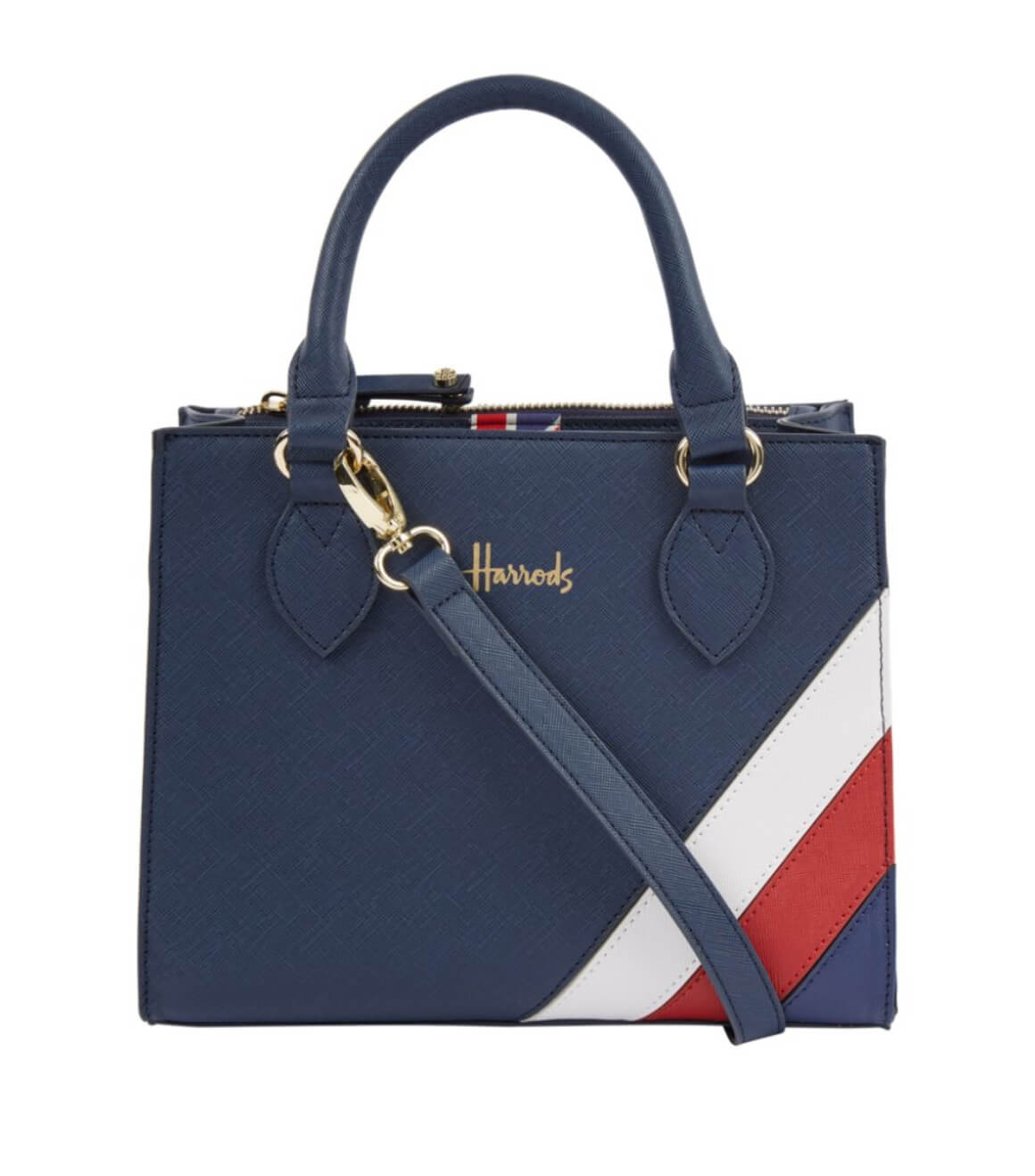 No trip to London is complete without a visit to the world-famous department store, Harrod's, which is located in Knightsbridge. This huge store has everything from a Tiffany's and Blue Box Café to a huge food hall. It is the perfect place to buy souvenirs, as you can purchase Harrod's branded ones as a special souvenir. Among these is a stylish Harrod's Union Jack grab bag, which makes a fabulous – and practical – souvenir from one of the world's most famous stores. Of course, you'll find lots of other branded souvenirs here, so I would definitely take some time to look around – you can even pick up some sale bargains and save some money.
Delicious Fortnum & Mason Biscuits in a Presentation Tin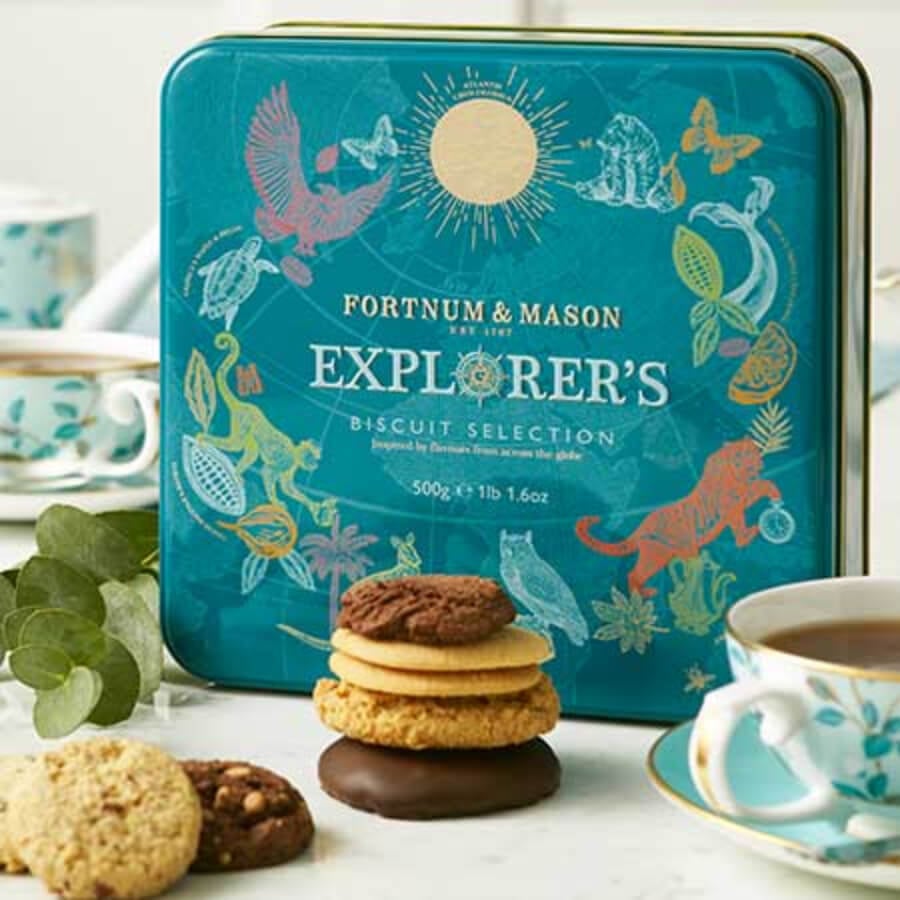 One place I always visit when I go to London is Fortnum & Mason. If you are unsure what souvenirs to buy in London, you cannot go wrong with edibles from this upmarket retailer. With a number of outlets in central London, Fortnum & Mason has strong royal connections and was favored by the late Queen Elizabeth II. This upmarket retailer provides access to all sorts of products of superb quality. Among the items you can buy here are delicious biscuits for all tastes and preferences beautifully packaged in a branded tin. This is a great souvenir idea if you want to treat yourself or someone else.
London Skyline Chess Set from Stanfords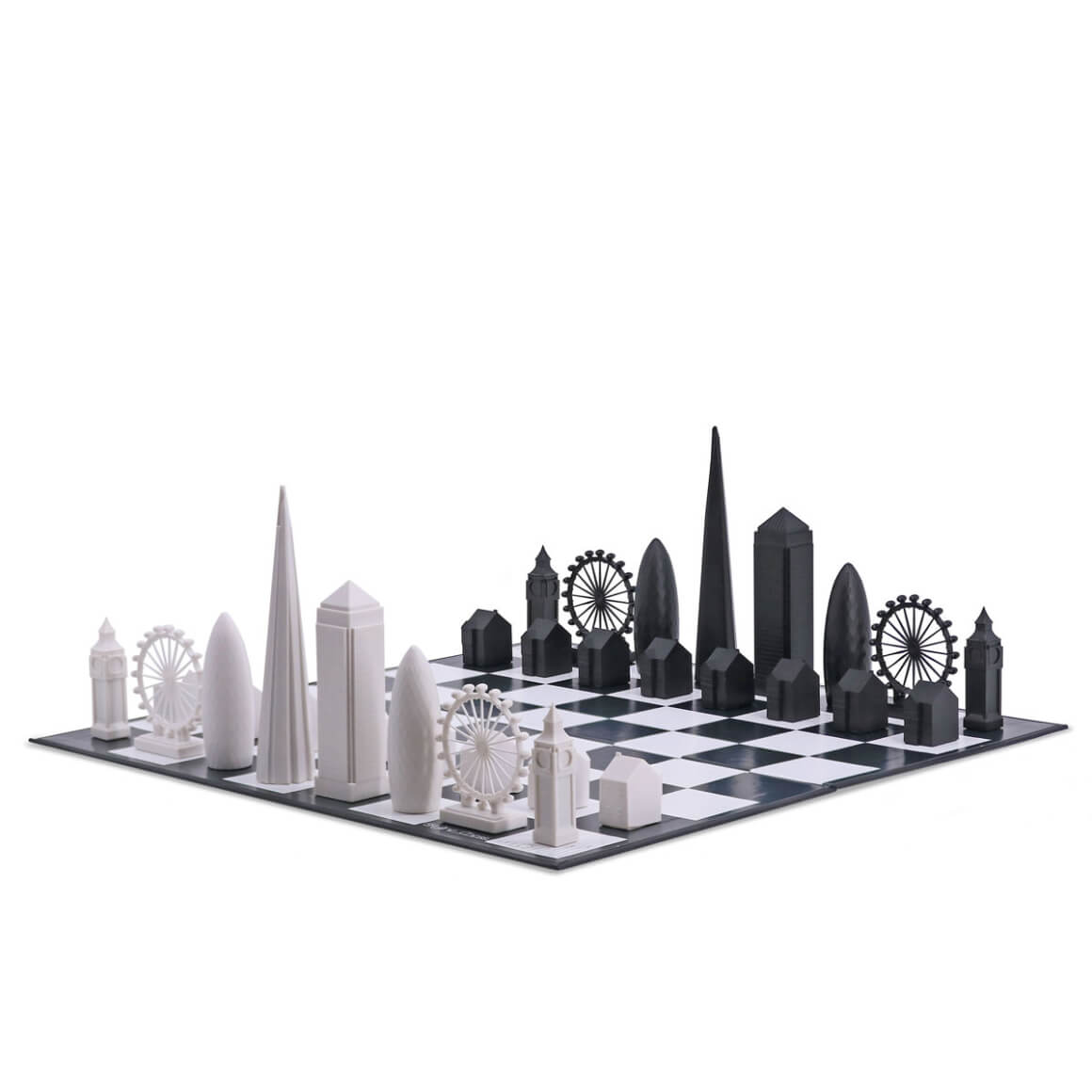 Located in trendy Covent Garden in London's famous West End, Stanfords offer a range of great souvenir options for those who are visiting the capital. The company's history dates back to the 1850s and has a solid reputation for selling quality products. If you are looking for a souvenir that is unique and entertaining, you can splash out on a beautiful London skyline chess set from Stanfords. The pieces replicate some of London's most famous sights, such as the London Eye, The Shard, and The Gherkin. Once you've visited all these landmarks for yourself, you can relive the memories whenever you settle down for a game of chess with your bestie!
Royal Souvenirs from the Royal Collection Shop
A lot of people who visit London are keen to explore its strong royal links, and with the official residence of the King within easy reach, many people flock here to immerse themselves in the variety of royal attractions and sights. Well, you can also take home some souvenirs relating to the Royal Family, and one of the best places to head to is the Royal Collection Shop, which is located a stone's throw from the Palace on Buckingham Palace Road. You will find everything from royal bags and magnets to bookmarks and tea towels. I find that Royal souvenirs are great for family and friends, as you can give them something that is truly unique to London.
Souvenir Mug from Liberty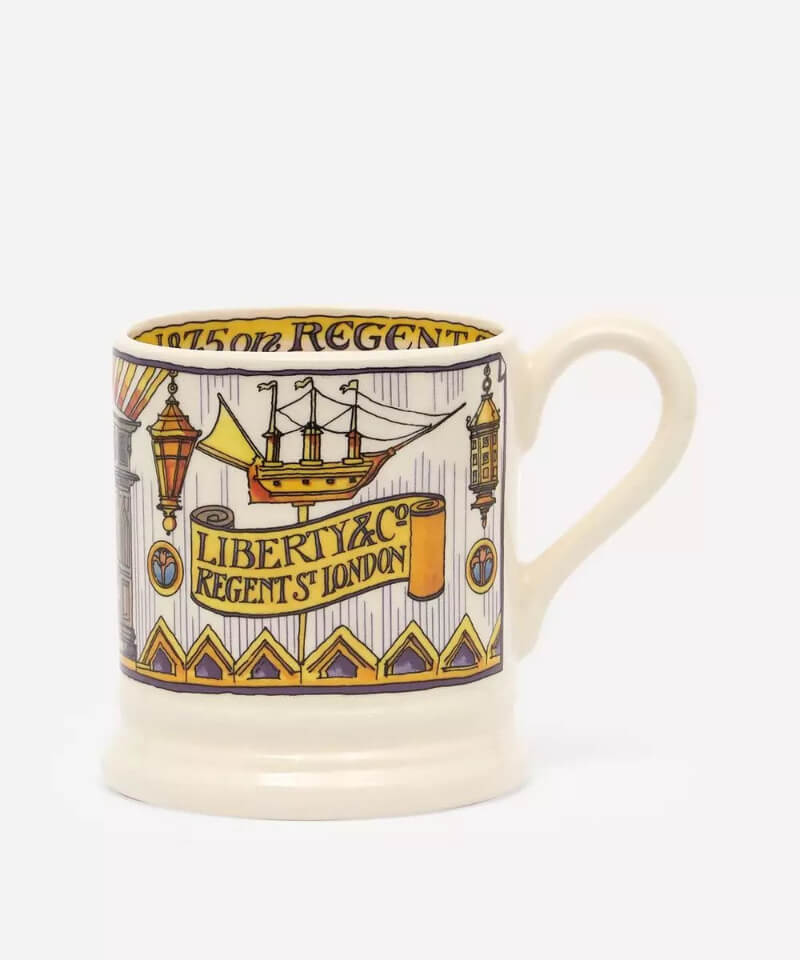 Another famous department store in London is Liberty, which can be found in the vibrant Soho area, and I love to visit this place if only to look around and admire its stunning design. This is a fabulous place to visit due to its architecture and interior, so it is worth a visit even if you are not buying anything. However, if you do want to buy a souvenir to remember your trip to London, one of their half-pint souvenir mugs is a great choice. You can think about your wonderful London memories every time you relax with a hot drink!
Harry Potter Gift from King's Cross Station
When it comes to where to buy souvenirs in London, there is no end to the unique places. Any Harry Potter fan will know that London is the place to find all things HP! And where better to go for your Harry Potter souvenirs than The Harry Potter Shop at Platform 9¾? This is a wonderful place to explore even if you are not a huge fan of the wizard, as it is so enchanting and spellbinding. You will find all sorts of Harry Potter souvenirs here, so you can buy the perfect magical souvenir for yourself or a loved one. I would highly recommend a visit to this place to soak up the magical atmosphere as well as find lots of HP goodies!
British Chocolate from Charbonnel et Walker
Established on Bond Street, London in 1875, Charbonnel et Walker was the first luxury chocolatier in London. So, if you want to buy luxury British chocolates to take back with you, this is the place to go. There are various locations you can visit, including Old Bond Street and Canary Wharf, among others. When you visit, you will find all sorts of incredible and sumptuous chocolate, so be prepared to make some difficult choices! If you're anything like me, you'll be splashing out on delicious chocolates for yourself as well as for loved ones.
Have you sorted your accommodation yet?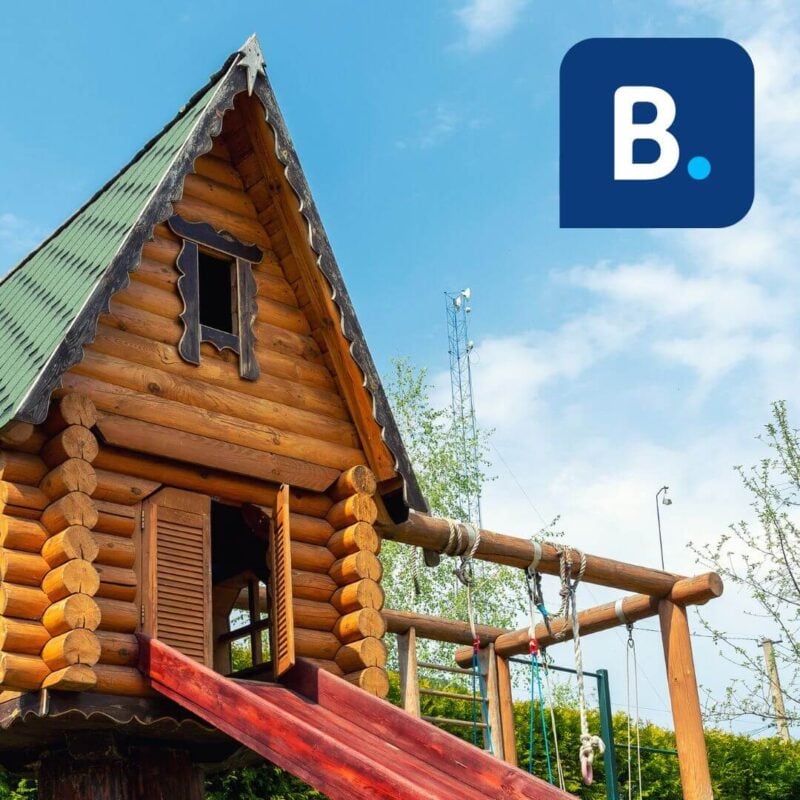 Get 15% OFF when you book through our link — and support the site you love so dearly 😉
Booking.com is quickly becoming our go-to for accommodation. From cheap hostels to stylish homestays and nice hotels, they've got it all!
View on Booking.com
Cuddly Bear from Hamley's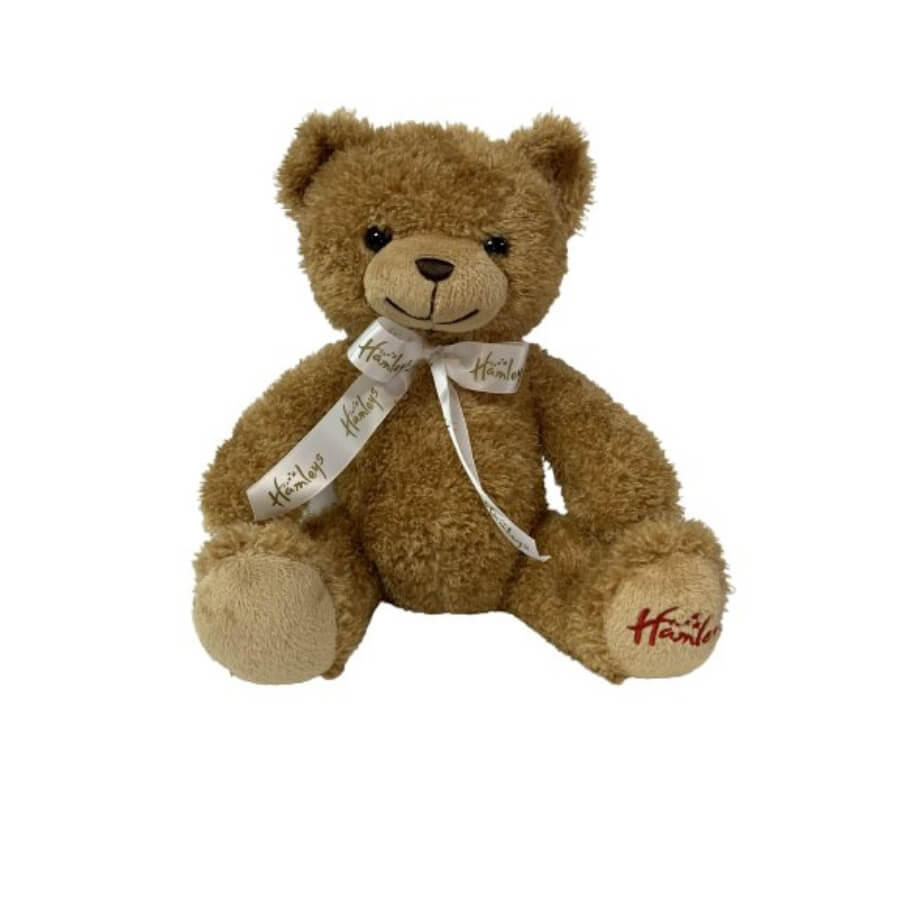 If you're young at heart like me, a visit to Hamley's in London is a must. Known as the most famous and adored toy store in the world, Hamley's is a wonderful place to visit with or without kids. You can spend some time stepping into your childhood as soon as you enter the doors of the famous store. What's more, this is a great place to pick up a cute souvenir for yourself or your friends/family. A great choice is Hamley's cuddly Macaroon bear, which is cute, fun, and comes with a branded paw and ribbon.
Vintage Souvenirs from Portobello Market
London is famous for its excellent markets, ranging from Borough Market in Southwark to Spitalfields and Portobello Road markets. If you want to buy some vintage goods as souvenirs, Portobello Road Market is the perfect place to go. You will find all sorts of goods here, including crafts, books, and vintage items. You not only get to buy a unique souvenir when you head here, but you can also look forward to experiencing the unique buzz and vibe of this famous and hugely popular market. I love the unique atmosphere at this market, and I've found so many vintage bargains here over the years.
London Magnets and Keyrings from Cool Britannia
When it comes to finding a great choice of some of the best souvenirs from London for those on a budget, Cool Britannia is an excellent place to visit. Located on Buckingham Palace Road in central London, this souvenir shop has all sorts of items at very reasonable prices. From ornaments and London biscuit gifts to tea towels, hats, Union Jack umbrellas, and more, you can easily find the perfect souvenirs. Among the most popular are the fridge magnets and keyrings, which are great choices if you want to remember your trip to London but are on a budget. I often buy souvenirs from here because they are simple, affordable, and there are so many different options to choose from.
A London Tea Towel from To Home from London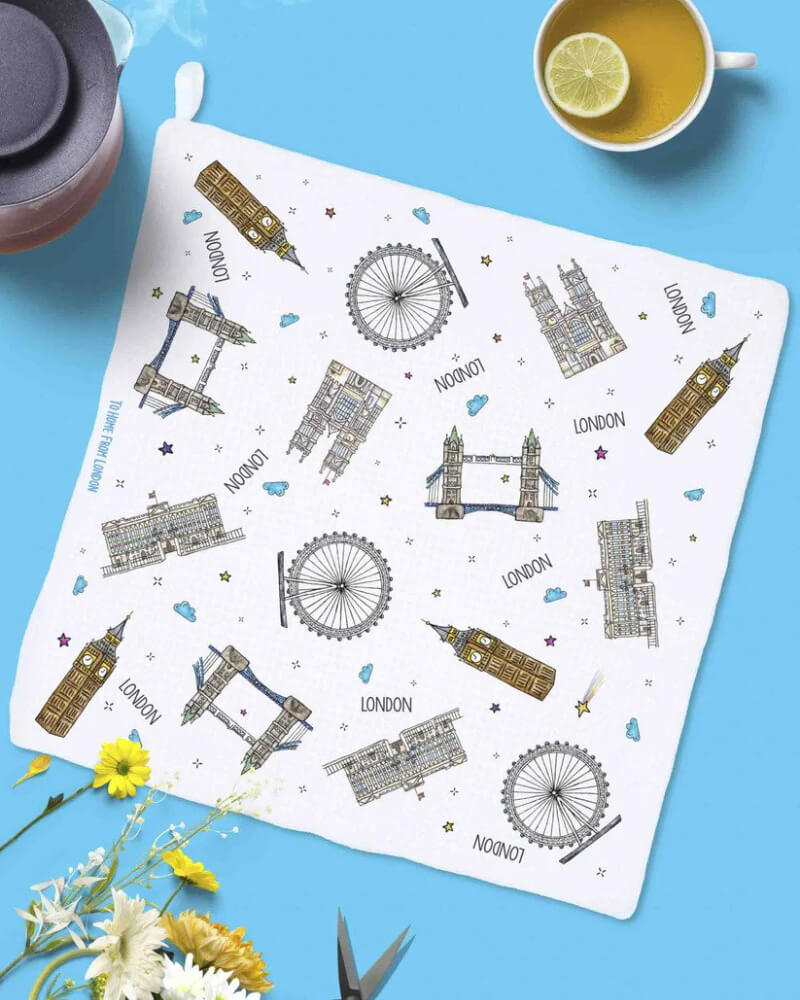 A very simple and practical souvenir idea when you visit London is a London tea towel. The good news is that if you shop at To Home from London, which is located in grungy and trendy Camden Town, you can choose from a range of designs. From a London landmarks tea towel to a British icons one, you can remember your trip to London each time you dry your dishes! What's more, you get to enjoy the unique vibe and buzz of Camden while you are visiting the store. Don't forget to check out the street food stalls when you head to Camden – one of the best places for street food, in my opinion.
Is This the Best Backpack EVER???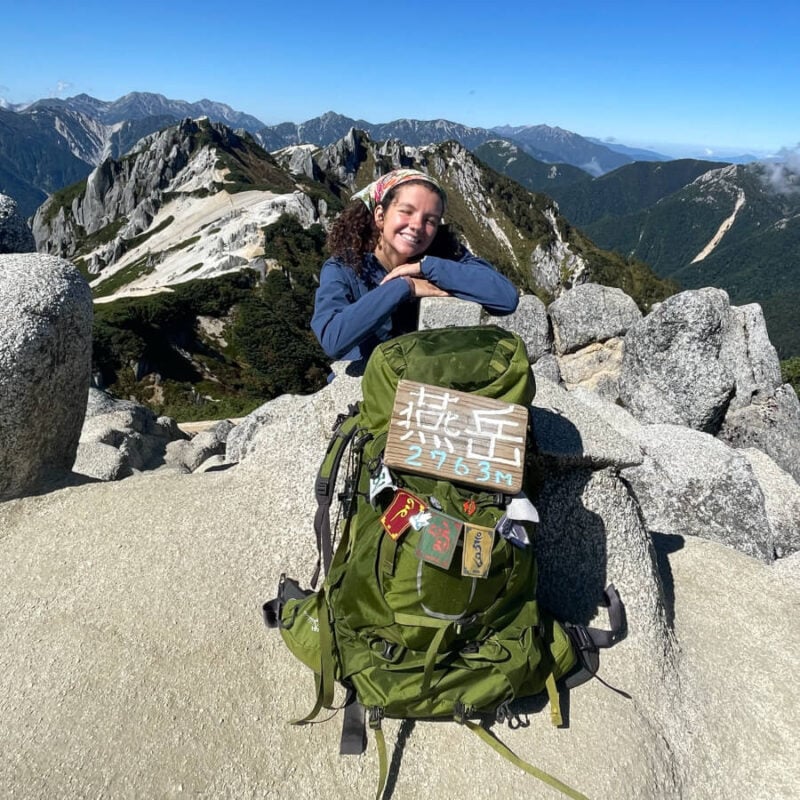 Big Ben Ornament from the Houses of Parliament Shop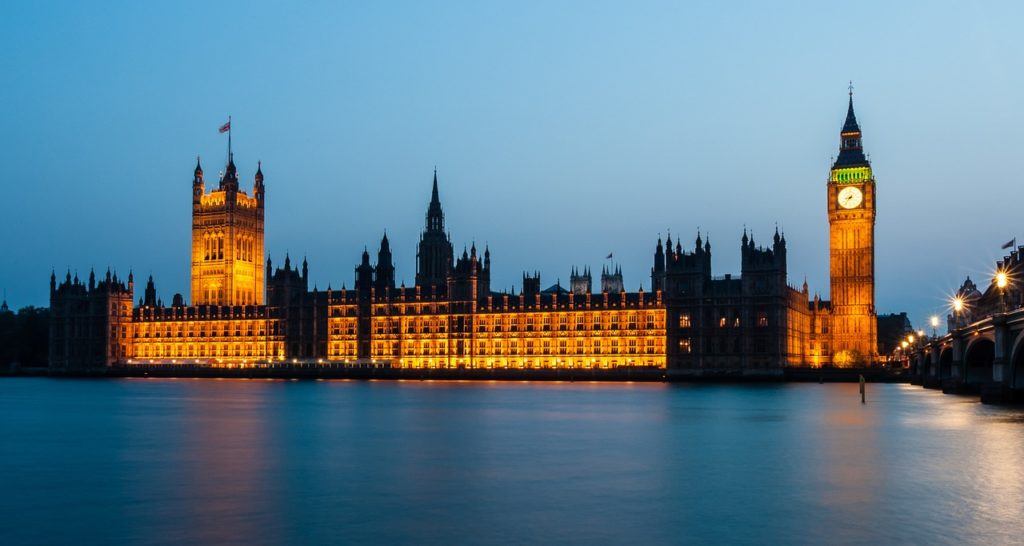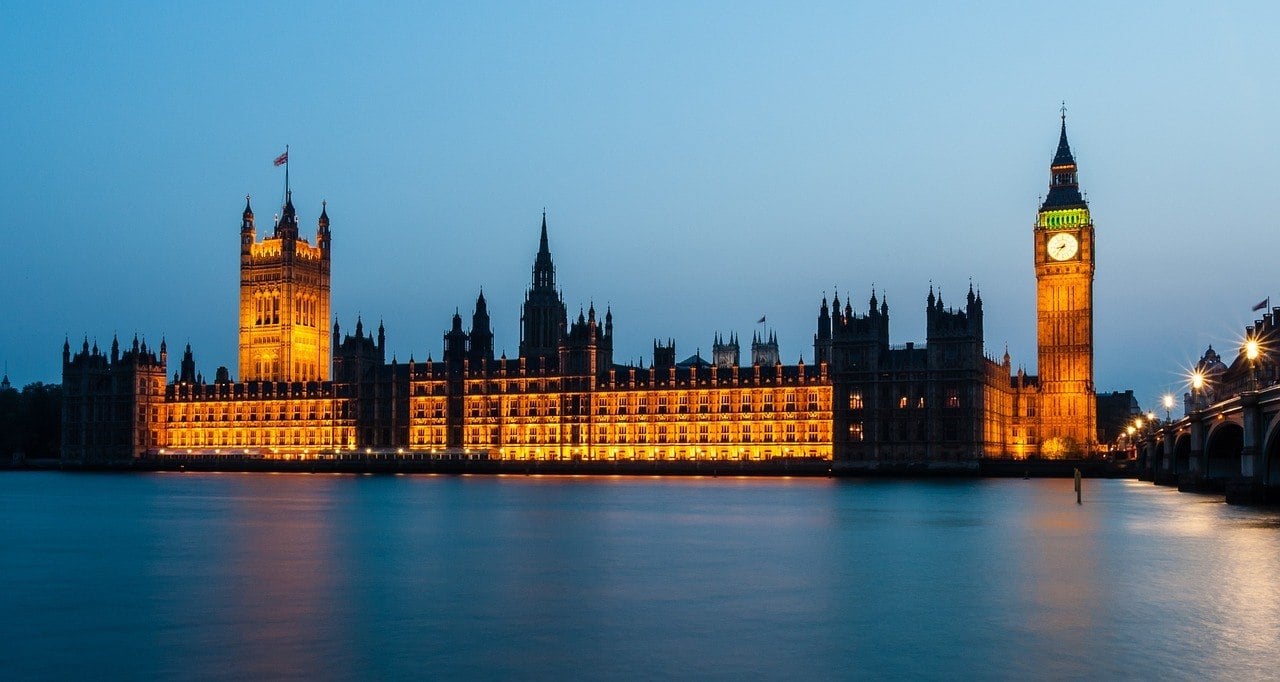 One of the most iconic and recognizable sights associated with London is Big Ben – or rather, Elizabeth Tower, in which the bell, Big Ben, is housed. This is a landmark that is known around the world, so what better way to remember your London trip than with a Big Ben ornament? And what better place to buy this ornament than from the Houses of Parliament Shop, where the tower and the bell are located? This makes one of the best London souvenirs to take home, as well as a fabulous gift if you are buying souvenirs for friends and family. I would also recommend arranging a visit to the Houses of Parliament while in London – you can take in the incredible architecture and interior, and it makes for a fascinating morning or afternoon out.
London Bus Keyring from Lambert Souvenirs
Another iconic sight in London is the red London bus, and you will see them everywhere during your time in the city. Like me, you will most likely end up catching a few of the buses yourself to get around and explore London. You can also take one home with you – in the form of a London bus keyring. You can get these and a range of other keyrings depicting iconic London sights from Lamberts Souvenirs, which is located in Whitehall in central London.
Royal Guard Decoration from the Westminster Abbey Shop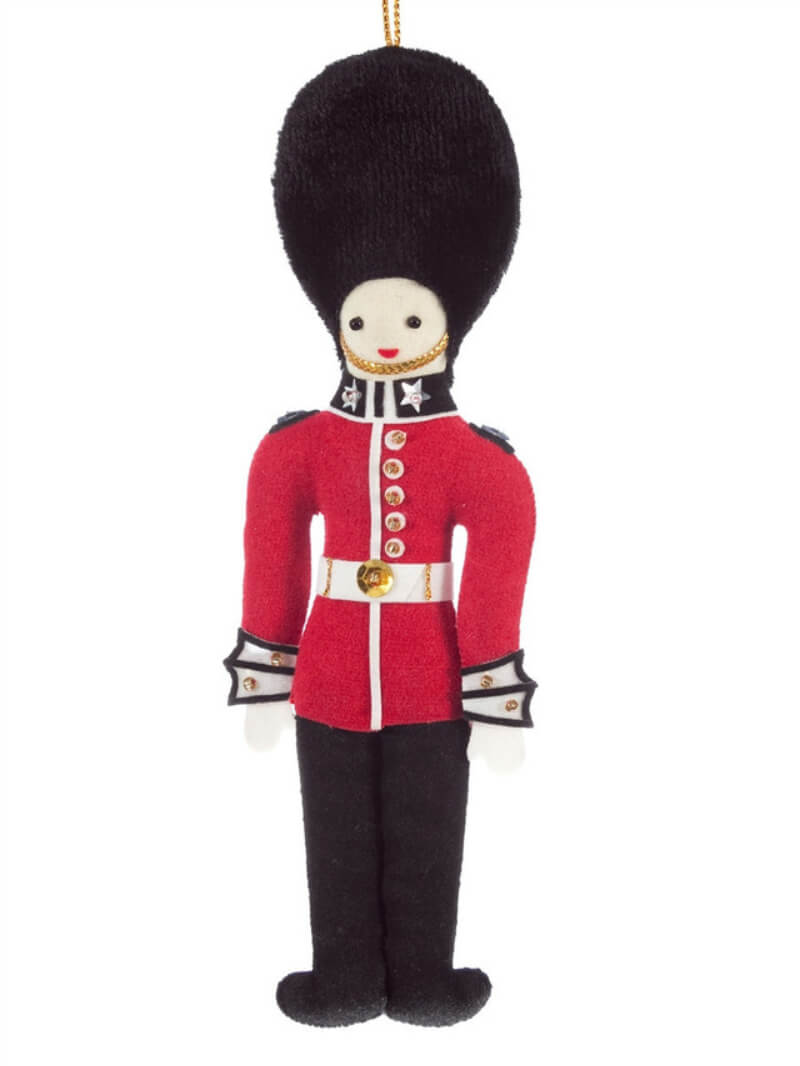 If you visit Buckingham Palace during your time in London, you will get to see the Royal Guards on duty, which is truly a sight worth seeing. Another great souvenir idea is a Royal Guard decoration, which will look great on your mantlepiece and makes a great souvenir gift for others. You can head to the Westminster Abbey shop, among other places, to buy this type of decoration – and this gives you a great opportunity to also take in the splendor of Westminster Abbey. I would also recommend a tour of Westminster Abbey, where you can immerse yourself in the history and beautiful architecture.
Final Thoughts
As you can see, there are lots of options when it comes to buying London souvenirs. Whether you are purchasing a keepsake of your trip for yourself, or whether you are buying gifts for friends and family, you can easily find options to fit in with your budget.
There are also many different places from which you can buy your souvenirs, from High Street souvenirs and gift shops to upmarket establishments used by royalty. So, you can shop around and get your various souvenirs from different places, which also gives you a chance to explore.
---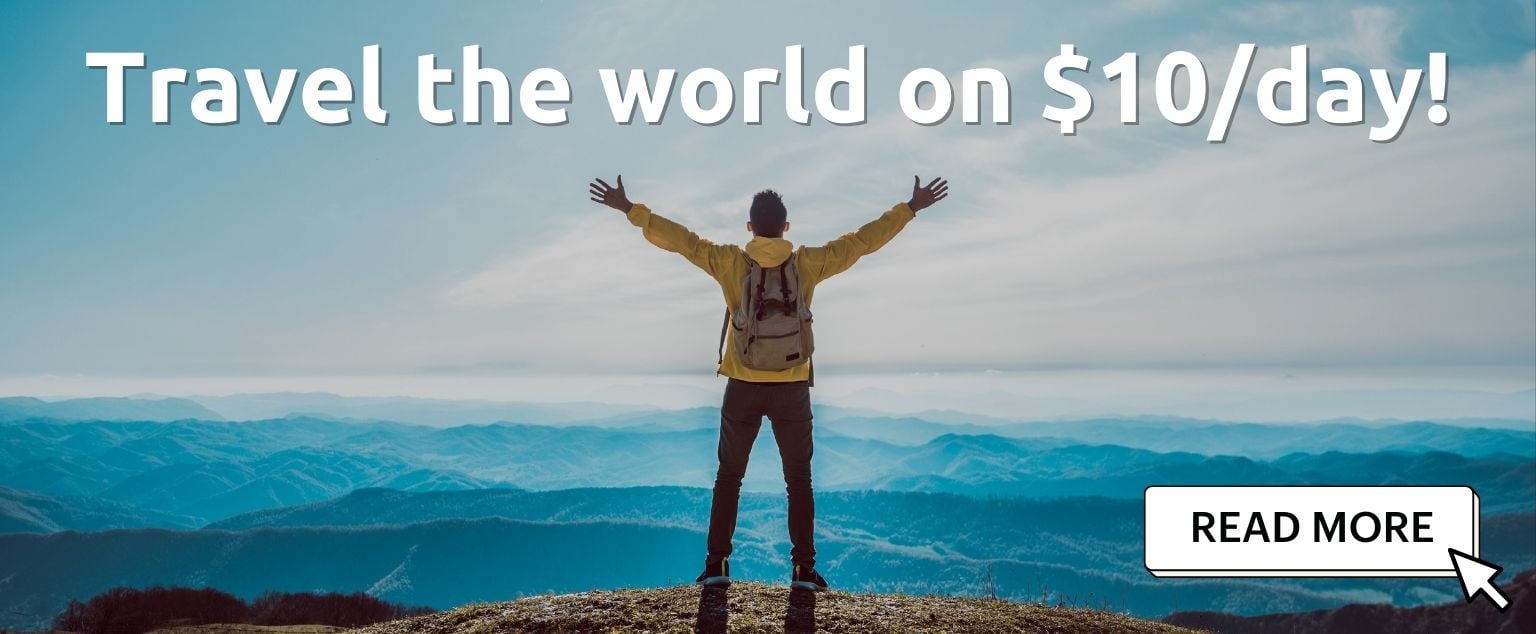 And for transparency's sake, please know that some of the links in our content are affiliate links. That means that if you book your accommodation, buy your gear, or sort your insurance through our link, we earn a small commission (at no extra cost to you). That said, we only link to the gear we trust and never recommend services we don't believe are up to scratch. Again, thank you!