From world-famous music festivals to huge celebrations of religion and culture, there aren't too many countries in the world that can compete with the sheer magnitude and diversity of festivals in the UK.
There is no doubt that the UK is one of the most culturally diverse and historically significant regions in Europe. Although a historically Christian country, its interactions with Europe, Africa, and Asia have created a melting pot of religion, history, and race.
So, it makes sense that such an eclectic culture boasts some of the planet's biggest and most important festivals.
Whether you're a local or are visiting the UK from abroad, attending a festival is one of the best ways to expand your experience of a location. There is nothing like enjoying sweet celebrations in a new country surrounded by a different culture than your own.
Festivals in the UK
Whether you're looking to celebrate some local traditions or dance it out at a rave festival, there is a festival here with your name on it. In fact, the UK is home to some of the world's best festivals if that's your jam.
This list covers some of the biggest events in the country, from religious celebrations to music events to film festivals:
When: May / June
Where: Brighton and Hove
Brighton Fringe is England's most extensive open-access arts and culture festival. The event is run annually over an entire month between May and June. While there isn't one specific location for this festival, Brighton Fringe consists of hundreds of affiliated events at different locations spread out across and around the city of Brighton.
As an open-access UK festival, anyone can host an event during the festival period, which means that the festival doesn't pick and choose who and what to feature at its events. Because of this, events can range from complete beginner acts to professional shows and everything in between.
Tickets can be purchased online and vary in cost depending on which event you're attending. View the full program online – it is usually released well before the event begins!
The festival was first conceptualized in 1967 to help give local artists and talent a voice. Today, it still offers artists and performers an opportunity to promote themselves on an international stage. That's one way of getting 'scouted'!
It is a creative collaboration of mixed arts which supports any and every form of artistic expression. Whether you want to be involved in the action yourself or watch as part of the audience, Brighton Fringe is a great way to experience the talented art scene in the UK.
Where to Stay:
Most events are held around Brighton and Hove. If you're looking for a place to stay during this art-indulged month, this bright condo loft is a beautiful space to rest your head.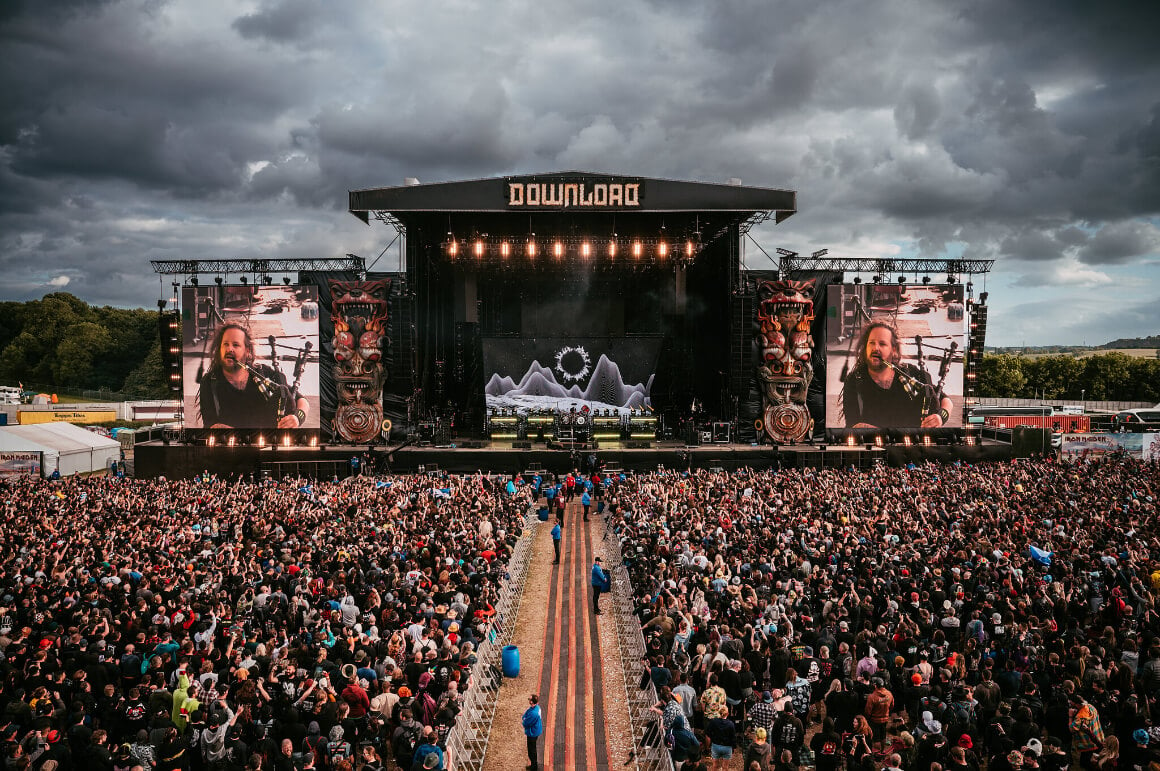 When: June
Where: Donington Park, Leicestershire
Download Festival is the UK's premier rock festival. Held over five days in summer, this UK festival is as rock'n'roll as they come!
It's held at a unique motorsports circuit in Leicestershire and has been successfully running since 2003 (with a short interruption due to Covid-19). The venue holds a capacity of between 80 and 110 thousand people, and there are five main stages to choose from throughout the weekend.
The festival has hosted some of the world's most iconic heavy metal and rock artists, including Black Sabbath, Slipknot, Korn, Iron Maiden, Linkin Park, Metallica, and Guns and Roses. If you're a rock'n'roll fan, it is one for the books!
Before Download made its name in rock history as the UK's biggest, the Monsters of Rock festival was held at the same venue every year since 1980. In fact, since 2016, there have been a few Download festivals held internationally across Europe, Australia, and even Japan.
You can purchase day tickets or full-festival passes with five-night camping access.
Where to Stay:
Attendees can camp on-site in tents or bring along a campervan for ultimate comfort. Metal Meadow and Metal Forest are the two main camping zones.
If you'd rather be more comfortable, book out this cozy loft near the event venue and come and go as you please.
When: June
Where: Worthy Farm, Pilton, Somerset
If there's one festival on this list that doesn't need an introduction, it would be Glastonbury. It's undoubtedly the most prominent performing arts and music festival in the UK, pulling hundreds of thousands of attendees to its gates every year.
Tickets cost around £248 and go on sale in November of the year before the festival. They include five-day festival access and camping space for five nights and are available exclusively on glastonbury.seetickets.com.
Glastonbury is held over five days in the balmy month of June in the Pilton countryside of Somerset. What to expect? Well, more than 3000 performers play across over 100 stages here. Enough said?
Over the five days, the festival becomes a self-contained village with numerous campsites, stages, food courts, and relaxation spaces. Each area has a unique vibe, from a campsite firepit to a stage dedicated to activism to an outdoor cinema.
If you camp on-site, remember exactly where you park your car and pitch your tent! You'd be surprised how many people lose track of their location in a sea of tents.
You can expect a whole lot more than just live music here. As a festival of contemporary performing arts, Glastonbury hosts dance, comedy, theatrical, circus, and other events.
Where to Stay:
While camping on-site is all part of the fun, you could choose to upgrade your accommodation and rent out a gorgeous house for you and your crew.

Do You Want to Travel FOREVER??
Pop your email in below to get a FREE copy of 'How to Travel the World on $10 a Day!'.
When: July
Where: Henham Park, Suffolk
Nestled under the trees in the gorgeous Henham Park, Latitude is a cultural, artistic, and musical festival that has been bringing joy to the area for over fifteen years.
You can expect a relaxed crowd and atmosphere at this festival, compared with other music festivals in the UK. There are tons of family-friendly stages and activities that make it a great place to bring young kids.
Some of the most unique tents include a Comedy Tent, a Late Night Science Tent, a Poetry Tent, an Indie Film Screening, and a Literature Tent – and that's just scratching the surface.
While you won't have to deal with the same crowds, queues, and carnage as you might at a festival like Glastonbury, there is a wild side to the festival. There are plenty of stages that will provide the goods should you be interested in a head-banging all-nighter on the dancefloor!
Another draw to the festival is its eco-friendly approach to large-scale events. For example, you'll need to keep your cup for the entire festival or swap it out for a new one if necessary. Because of this, there's no trudging over plastic cups on the dance floors or overflowing trash cans here.
Where to Stay:
All weekend tickets include on-site camping access. You can also pay extra and purchase caravan and motorhome passes or book a luxurious glamping experience set up by the event organizers. Alternatively, rent out this sunny guest cottage near the event site.
When: August
Where: Ashton Court Estate, Bristol
It's all in the name – the Bristol International Balloon Fiesta is Europe's largest hot air ballooning event, held annually in late summer. It's also one of the top outdoor festivals in the UK, featuring amusement rides, musical performances, and games for all ages.
The festival is held once a year over a weekend in August and is centered around a pinnacle event when over one hundred hot air balloons take to the skies for a picture-perfect sight.
The event dates back to the 1960s when an aeronautical engineer developed the country's first modern hot air balloon right here in Bristol. Known as the Bristol Belle, this famous balloon first took to the skies in 1967, and the festival came to be in 1979.
The main events take place a few miles outside Bristol at the Ashton Court Estate. One of the best things about this fiesta is that admission is completely free. On that note, you will have to pay for parking if you choose to park at the event site.
Different events are held throughout the fiesta, most of which are family-friendly. The main one is for sure the Morning Balloon Lifts and Evening Balloon Lifts when hundreds of balloons simultaneously float over the festival.
The entire event site becomes a wonderland, complete with local food and drink vendors serving up a storm of delicious eats throughout the festival.
Where to Stay:
If you book in advance, a few camping spots are available a short walk away from the event site. You could even purchase a pre-pitched glamping tent or rustic cabin on-site.
Alternatively, book a room in nearby Bristol. Bedminster Parade is a travel-sustainable property with city views in the heart of the city.
When: August
Where: Daresbury, Warrington
Taking place every year during the bank holiday weekend in August, Creamfields is the most prestigious and biggest festival in the UK when it comes to electronic music. It's a quintessential rave, and if you're looking for a celebration to dance the night away, this might be the answer.
The genre of music here is electronic dance, which is enough to keep you buzzing throughout the night. What started as a relatively intimate one-day event has sprouted into a four-day festival hosting over 70 thousand visitors daily.
The event has grown so much that there are now events held worldwide, from Mallorca to Thailand to Buenos Aires.
Artists like Tiesto, David Guetta, The Prodigy, and Swedish House Mafia are regulars at the event, along with some of the world's top upcoming electronic DJs.
You can expect incredible stage sets lit up with massive lighting and impressive pyrotechnics throughout the weekend. Who doesn't love a good fireworks show?
Tickets are sold separately for each day and range in price depending on whether you purchase standard, bronze, silver, or gold passes. You can buy a ticket for one day for £20 or splurge on a three-day camping pass for £290.
Where to Stay:
While onsite camping options are available, getting away from the beating base can be nice for a good night's rest. Check out this guesthouse in Warrington, just a short drive from the event site.
Forget boring accommodation… book yourself an EPIC STAY!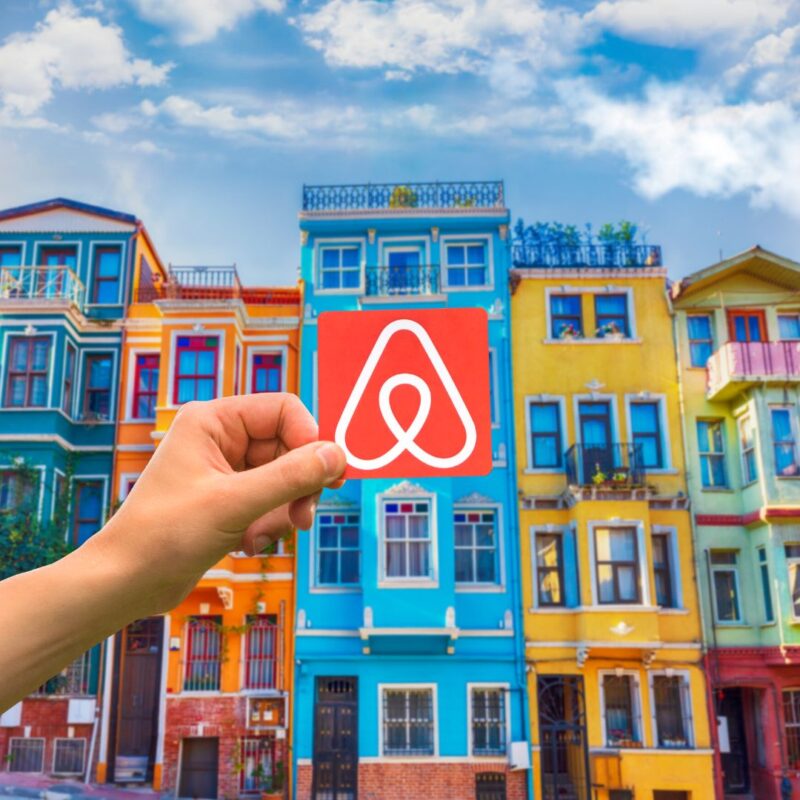 Why stay in a naff hotel when you can stay in a cosy, stylish local house instead? And for half the money too!
Stay somewhere EPIC and save your hard-earned dollars — from houses to barns to castles and caves, there is an Airbnb for every occasion!
Book an EPIC Stay
When: August
Where: Richfield Avenue, Reading
The Reading Festival and the Leeds Festival (discussed in the next section) are held simultaneously over the August bank holiday weekend.
The Reading Festival is a huge music festival in the UK that attracts fans of alternative, rock, metal, hip-hop, dance, and pop music. There are different stages for the various music genres. The main stage is where you'll find the major headliners, and you can pick and choose from around four other major stages throughout the event.
As a matter of fact, this festival (the oldest of the two) is one of the longest-running music festivals in the world! The event was first promoted as the National Jazz Festival but has since evolved into the multi-genre mass event that it is today. Around 90 thousand excited attendees attend the festival each year.
Most headliners and supporting acts typically perform at both Reading and Leeds Festival, switching sites on Friday and Saturday. Reading Festival is located at the Little John's Farm on Richfield Avenue.
One of the best ways to experience the event is to camp on-site. Full-weekend tickets include access to camping villages. If you'd rather stay elsewhere or visit for a day, there are also day passes available. Tickets sell out FAST, so get going if you want to see what all the fuss is about!
Where to Stay:
If camping isn't for you, you could always choose the more luxurious route and rent a renovated victorian apartment in the charming town of Reading. This way, you can catch a croissant in the morning before dancing the day away.
When: August
Where: Bramham Park, Leeds
Although not as old as the Reading Festival, Leeds Festival is also one of the most iconic music festivals in the UK. If you're from the UK, you've either attended or heard of the festival, at the very least. In fact, there are many exciting festivals in Leeds throughout the year.
Leeds Festival takes place over the bank holiday weekend in August, running for three days simultaneously with Reading Festival. The festival takes place at Bramham Park near Wetherby in Leeds, near the grounds of a historic house.
Over the years, Leeds Festival has hosted iconic acts such as the Rolling Stones, Fleetwood Mac, Red Hot Chili Peppers, and Radiohead. There are around ten stages to choose from at the festival, from the Main Stages to the Dance Tent to the Alternative Tent. There really is something for everyone.
Most headliners play at the Leeds and Reading Festivals over the weekend, switching venues on Friday and Saturday nights. Because the festivals are similar, attendees typically choose which one to attend based on location.
One of my favorite things about the Leeds Festival is the food tent. You heard me – there is nothing more satisfying than a juicy burger to reenergize you during a rave. From budget food vendors to famous food trucks, you'll find just about any kind of food available here.
Where to Stay:
The best thing about getting a day ticket is that you can enjoy a warm shower after dancing the night away. Ahh, dreamy. If this is how you operate, you could rent out a room at a hotel in Leeds. Clayton Hotel, Leeds, is a comfortable place to rest your head.
When: August
Where: Edinburgh, Scotland
There are so many vibrant festivals in Scotland. Edinburgh Festival Fringe is one of the world's greatest celebrations of arts and culture and the most important festival in the UK. It's the world's largest arts and media festival, spanning almost an entire month around August each year.
There is also a wide variety of festivals in Edinburgh throughout the year. Set in the iconic Scottish capital of Edinburgh, the city takes on a new form over the month, with over three hundred venues hosting thousands of shows and performances.
It's an open-access festival, which means anyone like you and I can participate and perform. There is no selection committee, which makes it possible for novices and beginners to take center stage and put their performances to the public test.
You can find an event for every type of western culture at the festival, from opera, musicals, and poetry to art exhibitions and everything in between. The venues come in all shapes and sizes, from conference centers to church halls to bars and schools. You'll have to do some research to check out what interests you most.
Tickets are sold separately for each event and differ in price. There is a 'pay what you want' model, where you can pay in advance to guarantee a seat and pay what you can as you leave the theatre.
Where to Stay:
Make sure you book a room well in advance, as the city of Edinburgh gets extremely busy throughout the festival. This historic apartment is set on the Royal Mile with views that are hard to beat. It was also featured on Conde Nast for its incredible interior design – BONUS.
Is This the Best Daypack EVER???
When: August
Where: Notting Hill, London
There is something so mesmerizing about a carnival, and no one knows how to do a carnival as well as Brazil does. Based on the original Rio Carnival, the Notting Hill Carnival is London's very own Caribbean-themed cultural festival in the UK.
Although a celebration of a specific culture, everyone is welcome to attend this glittering event, which is hosted once a year in the fancy Notting Hill suburb in the heart of London.
A rainbow of colors, textures, feathers, and glitter come together over the August bank holiday weekend for two days of mayhem, crowds, groovy tunes, and epic costumes.
The festival is about embracing the Caribbean culture and community spirit it carries. It has graced the streets of London since the 60s and is pretty much a massive street party. There aren't too many festivals that warrant the closure of entire suburbs in one of Europe's busiest cities!
Wherever you walk, you'll be treated to displays of over-the-top outfits, colorful dancers, and sound systems pounding reggae beats throughout the streets.
There is no entrance fee to enter the area, where you will find multiple food stalls, bars, big screens documenting the carnival, and orchestras parading the streets.
Where to Stay:
If you want to stay in and around the action, there are tons of luxury apartments that you can rent in Notting Hill. This stunning one-bed space has bay windows that overlook Holland Park.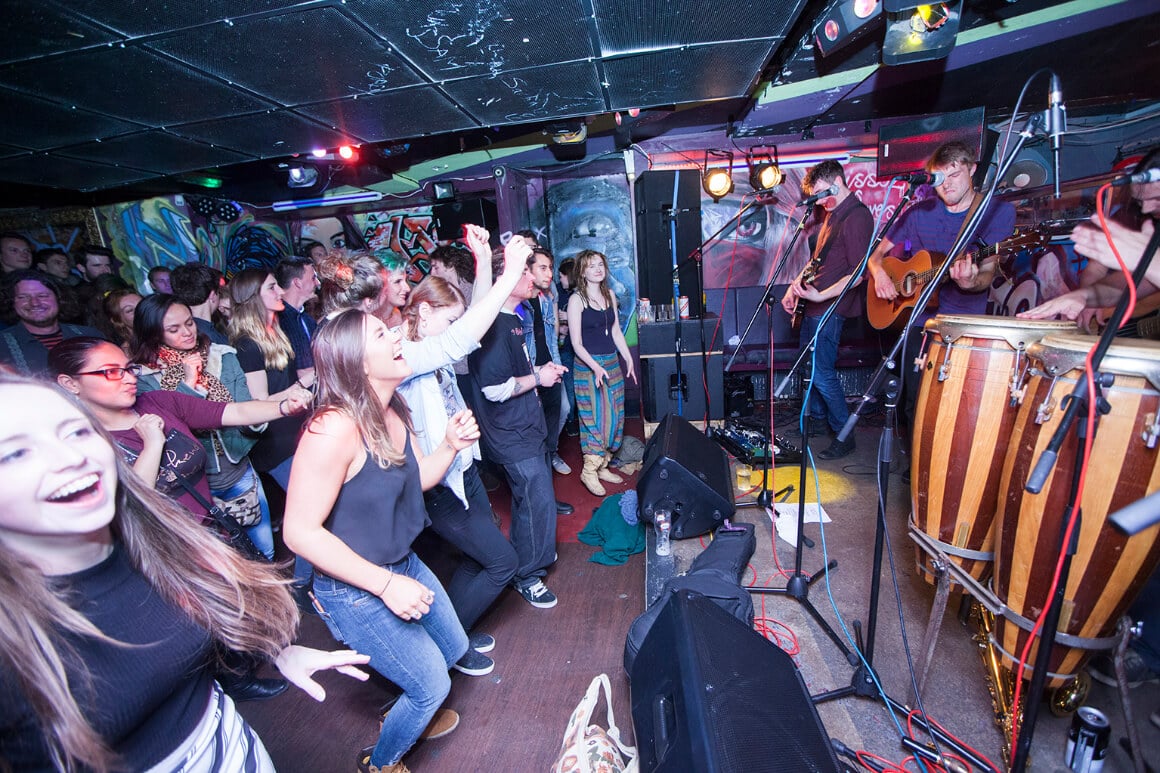 The city of Bath is overflowing with festivals throughout the year, making it one of the top three cities to visit for festivals in the UK. However, if you have to attend one, The Bath Festival is the one to pick.
The festival takes place over a week in Spring and features multi-art events for literature lovers, culture vultures, and music enthusiasts.
From 1995 till 2016, the festival, known then as the Bath Literature Festival, was aimed at all who appreciate writing, books, and literature. Today, the festival is a conglomeration of literature, art, culture, and music, bringing artistic talent from around the world into the spotlight.
Enjoy poets reciting their best lines and authors reading their newest works over the week. If you're interested in the history of Bath, join walking tours and explore the city with a new set of eyes. For a laugh (and a drink), the comedy club is a great spot to listen to some of England's funniest comedians. There really is an event for everyone here.
The cost of tickets varies depending on which event you want to attend. There is also a lot of free entertainment to take advantage of, from comedy clubs to bars that carry the festival buzz.
Where to Stay:
Bath is packed with beautiful historic hotels and inns where you can catch some z's between events. The Wheelwrights Arms Country Inn and Pub is a gorgeous spot just a few miles from Bath's center.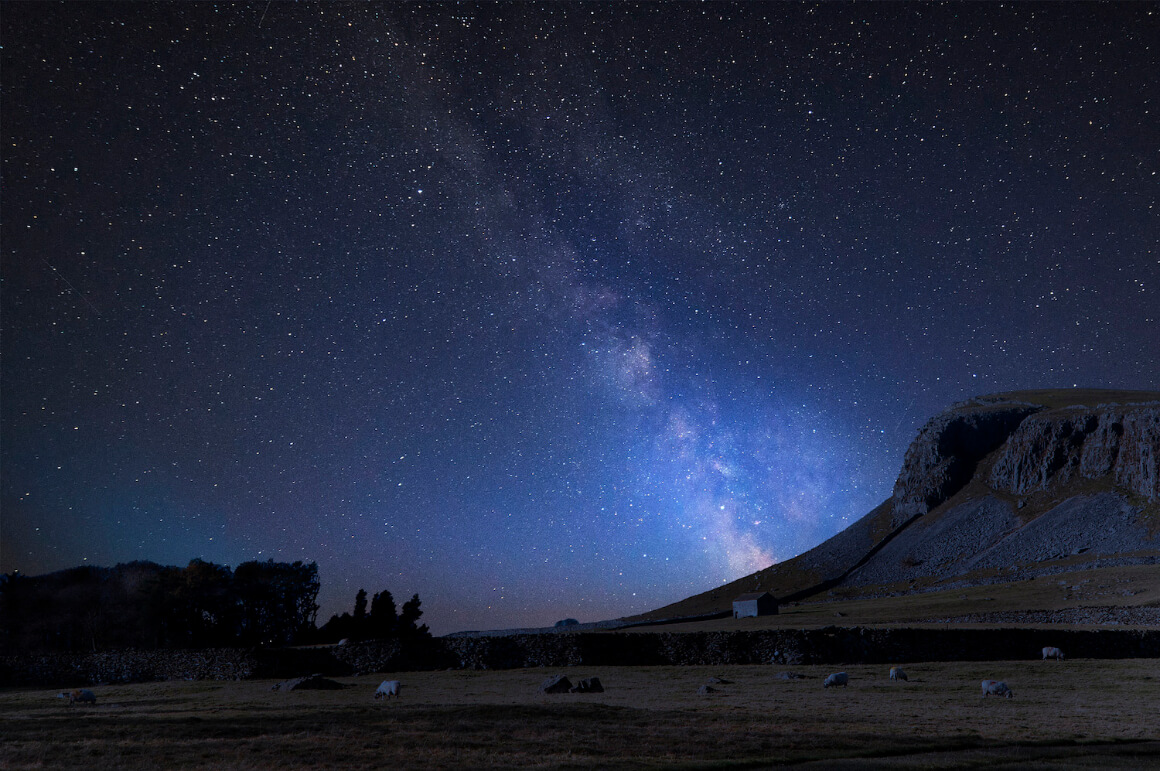 When: October through February
Where: North York Moors, Exmoor, South Downs, Northumberland, Yorkshire Dales
If you're looking for an event to attend at the cusp of winter, the Dark Skies Fringe Festivals are a great option. These UK festivals are held across five locations where the skies are darkest, namely the North York Moors, Exmoor, South Downs, Northumberland, and Yorkshire Dales.
The events take place throughout fall and winter, with the first one held at the end of October and the final taking place in February.
Whether you have a burning interest in outer space or want to spark one in your young kids, the festivals include a range of family-friendly and educational events.
As the name suggests, the festival is centered around discovering and enjoying the dark skies and the planets and stars revealed within them. Whether you want to follow along on a ranger-guided night walk, take part in a stargazing event, enjoy a well-being retreat under the stars, or partake in an expert astronomy talk, there are tons of events packed into this wintery event.
The events are hosted by the Yorkshire Dales National Park and the North York Moors National Park, who will be over the moon (pun intended) with any donations.
Where to Stay:
Make a trip out of it and spend some time in the area. The event advertises some 'dark skies friendly accommodations' which have gone the extra mile to ensure you can do some stargazing from your own accommodation. Alternatively, there are a bunch of properties that can be rented out around the five locations, just like this beautifully restored 100-year-old cabin.
When: October
Where: Cardiff
Grab your best formalwear and book your seat at a Cardiff Film Festival event. Located over a weekend towards the end of October, this film festival in the UK takes place in the historic Pierhead Building in the heart of Cardiff, Wales.
The already vibrant city pops with activity throughout the weekend, with thousands of novice and professional filmmakers from across the world taking over the city.
Like most film festivals, the event has four categories for filmmakers to submit films under; Feature Films, Short Films, Documentaries, and local Welsh Films.
If you're interested in filmmaking yourself, not only will you get a chance to view films at their premier, but you will also be able to meet the directors and filmmakers in a much more relaxed and approachable fashion compared with other international events.
Tickets are priced differently depending on the event, and there are many free events to attend too. Over the past few years, the festival has been held online as a virtual event due to Covid-19.
Where to Stay:
If you're looking for accommodation during the festival period, make sure you book well in advance. You could book a room in a traditional hotel like the Cardiff Marriott Hotel or rent a self-catering apartment in the Oakfield Premier Apartments in the city center.
Final Thoughts
With such a diverse population, long-standing history, and an abundance of culture, the UK is undoubtedly home to some of the most exciting festivals on the planet. Whether you're craving a jam-packed rave at a music festival, something family friendly or want to immerse yourself in the culture at one of the top festivals in the UK, you'll find what you're looking for in this country.
In my opinion, Glastonbury is the ultimate music festival and is worth attending, even if just to tick it off your bucket list. My favorite cultural festival has to be the Notting Hill Carnival. Watching the usual streets of London transform into a Caribbean ocean of color and feathers is a spectacular experience.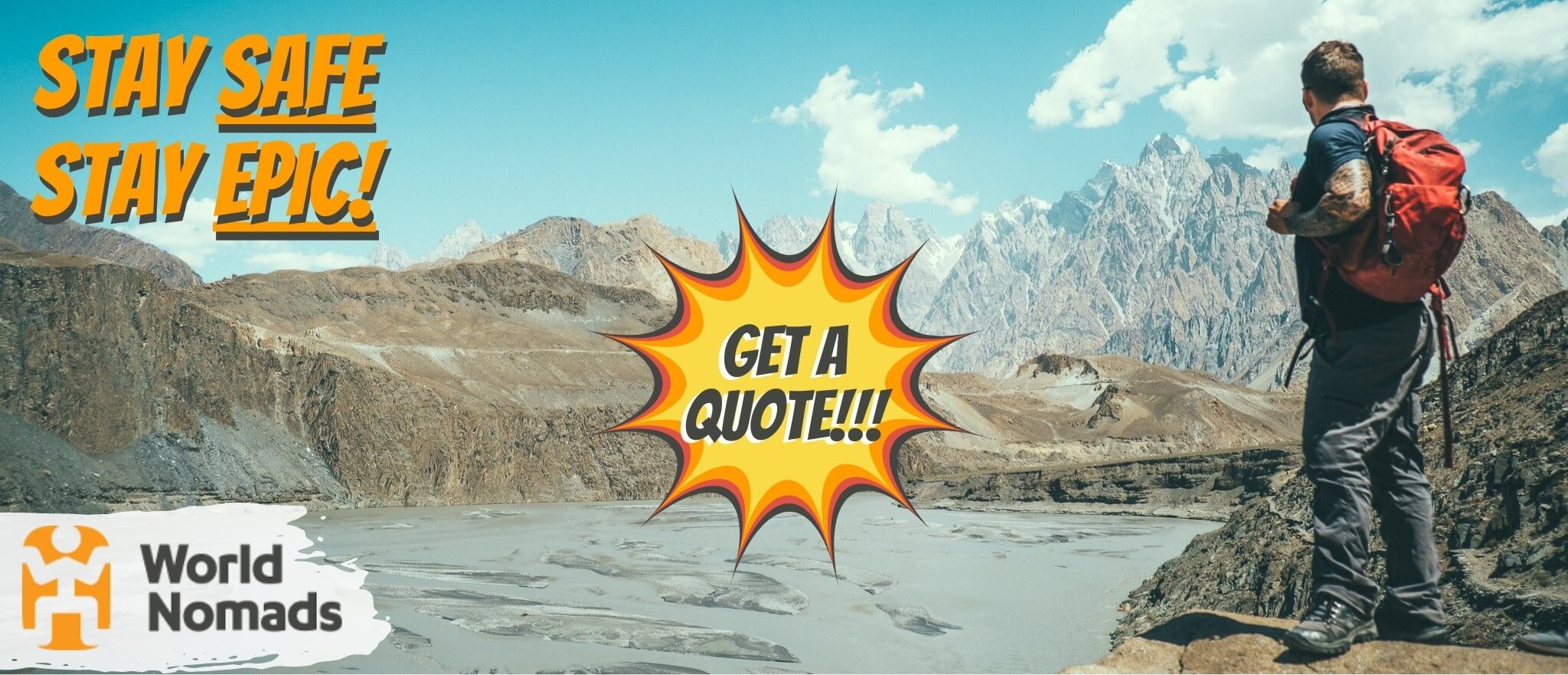 World Nomads' mission is to support and encourage travellers to explore their boundaries. They offer simple & flexible travel insurance, and safety advice to help you travel confidently.
They've been doing it since 2002 – protecting, connecting, and inspiring independent travellers just like you.
Get a quote below or read our in-depth review!
World Nomads provides travel insurance for travelers in over 100 countries. As an affiliate, we receive a fee when you get a quote from World Nomads using this link. We do not represent World Nomads. This is information only and not a recommendation to buy travel insurance.
---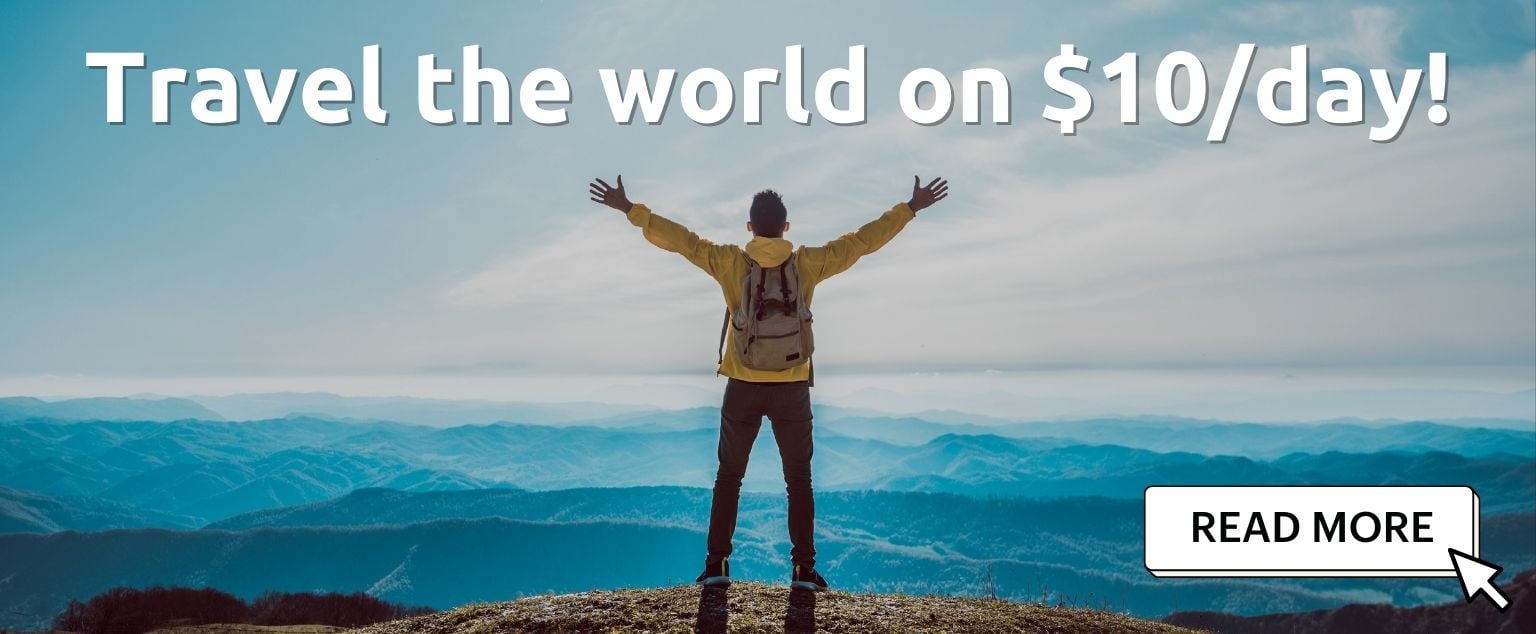 And for transparency's sake, please know that some of the links in our content are affiliate links. That means that if you book your accommodation, buy your gear, or sort your insurance through our link, we earn a small commission (at no extra cost to you). That said, we only link to the gear we trust and never recommend services we don't believe are up to scratch. Again, thank you!