Tucked cozily between the rolling South Downs and the English Channel, Brighton is without a doubt one of the coolest cities in the UK. It's quirky, inclusive, funky, and vibrant. Brighton is soaked with a fun-loving alternative atmosphere, where smiles from friendly strangers are commonplace!
Brighton is a city that knows how to party; the evening establishments range from dingy dives and pulsing clubs to laid-back jazz bars and cozy pubs. It's the LGBTQ capital of the UK, and an air of welcoming inclusivity permeates throughout the vibrant nightlife scene!
Brighton is also home to one of the most delectable music scenes in the country, with live music flooding into the streets on a nightly basis. Over the years, the city has hosted artists such as Led Zeppelin and Jimi Hendrix! The food scene is top-notch, too.
A weekend in Brighton is the perfect way to experience its undeniable charm. So we designed this Brighton guide to help you get the most out of your trip.
If you're wondering what to do in Brighton this weekend, we've got you covered. This Brighton blog post explores the best activities in the city, to keep you smiling during your Brighton weekend away!
Whether you're dropping in for a Brighton day trip, or plan on spending three days in Brighton, this guide will shepherd you on an amazing adventure.
Know Where to Stay in Brighton
Deciding where to stay in Brighton is important. Most of the attractions in Brighton live around The Lanes and the seafront. There are several surrounding neighborhoods, which each offer a unique atmosphere and allow you to explore the city on foot!
We strongly recommend you stay somewhere central; it'll make your explorations easier and more comfortable, and allow for a painless journey home late at night!
Staying in the Lanes is a great option, but it can be a little pricey. The city center to the west is also a good bet. North Laine is a funky bohemian neighborhood just north of The Lanes, and is a little more affordable! Another fantastic option is Kemp Town; a party neighborhood with a great atmosphere!
Our guide to the best hostels in Brighton is a good place to begin your enquiries.
Clean, comfortable dorms and private rooms are available
An onsite bar and restaurant serves cold beer and tasty pizza
No curfew
YHA Brighton is located centrally, with The Lanes, city center, beach, and Brighton Pier all within easy walking distance! This former hotel has recently been transformed into a laid back backpackers, perfect for Brighton on a budget.
This place is perfect for families and might even be one of the best Airbnbs in Brighton. A short walk to the beach, this apartment is close to Hove Station and well connected to the rest of Brighton.
Spacious and bright, this two-bedroom flat is fully equipped with a kitchen, dining area and living room. Enjoy free wifi and Netflix in this stylish and welcoming apartment.
Great design, featuring interesting furniture and artwork from local artists
Amazing value for money – some rooms even have sea views!
The on-site bar serves drinks and snacks
Set in a 5-floor Georgian townhouse, this stylish hotel offers some exceptional bang for your buck. It's located a stone's throw from the beach and just a short walk from the city center! Each en-suite room features a flat-screen TV, a comfortable bed, and a wetroom shower.
Our Favorite Splurge Hotel – Brighton House
Perfect location in the heart of Brighton
Incredibly welcoming and comfortable
Enjoy a mostly organic buffet-breakfast served daily
Set right in the heart of Brighton, this luxurious 4-star hotel couldn't be in a better position. All of the best Brighton points of interest are within easy walking distance! Hospitality and comfort are a top priority at this recently restored townhouse. Enjoy a comfortable stay in one of the well-equipped rooms!
Know How to Get Around in Brighton
Brighton is easily reached from London by train.
Brighton is a pretty compact city, and once you're there, it's likely you'll be doing most of your 'getting around' on foot. This is especially true for those interested in the classic Brighton attractions, such as The Lanes, the beach, and the Brighton Pier, as they're all pretty centrally located.
Walking is also a wonderful way to enjoy Brighton's charming atmosphere, and explore the sights of the city!
On the rare occasion where walking isn't an option, there are several alternatives to consider. Brighton, fortunately, has an extensive and efficient bus network that runs throughout most of the city! If you're planning on taking the bus, we recommend purchasing a day pass for around $5.50 USD.
You may also choose to rent a bicycle. Cycling, like walking, is a great way to get a real sense of Brighton's laid back vibe. Taxis are another good option, especially after a big night out on the town, when your legs are weary from dancing and your sense of direction is less than perfect!
Insider Tip: If you're a student, be sure to bring your student ID with you to Brighton; you'll be able to get great discounts on bus fares.
Brighton's nightlife is arguably the best in the UK. After dark, the city becomes a vibrant and colorful wonderland, with an incredibly diverse range of evening venue options! Weekends in Brighton are particularly lively. Here's a guide to the best things to do in Brighton at night.
The Lanes
The evening atmosphere in The Lanes is wonderfully vibrant
Some of the city's top drinking establishments
Great for a laid back evening out
The Lanes are a network of narrow lanes that make up the historic quarters of Brighton. Packed with vintage stores, cafes, restaurants, and curio shops, The Lanes are considered to be one of Brighton's top attractions.
At night, The Lanes are just as inviting as during the day; they host some of the city's top bars, pubs, and nightclubs. Check out L'Atelier du Vin for amazing wine, tapas, and jazz.
Kemp Town
A diverse and lively area that's perfect for a party
An amazing evening atmosphere and plenty of bar/club options
Put your dancing shoes on!
With a thriving LGBTQ community and a distinctly bohemian atmosphere, Kemp Town is arguably the best part of town to party! It's home to many of the best drinking establishments in the city and is a lively melting pot in the evenings.
The Black Dove is a stellar club with a diverse offering; you could hear everything from techno to bebop, but it's always top-notch and danceable.
City Center
A more mellow vibe than Kemptown
A good choice for those who are staying in the city center
Get some tasty cocktails at The Fix
Brighton's city center also holds its own when it comes to an awesome evening vibe. The mood is a bit more laid back, but there are some top quality pubs and bars.
The Fix is an excellent choice for cocktail-lovers. Enjoy a funky Carribean-style interior and an expertly crafted cocktail to the soundtrack of some laid-back reggae.
Brighton's culinary scene is certainly one to note. The city is overflowing with independent eateries and top-notch foodie delights!
Pompoko
Large portions of amazing Japanese food
Really affordable, and great bang for your buck
Nice seating areas inside and outside
Pompoko is somewhat of a cult favorite, and unarguably one of our top restaurants in Brighton; they serve up enormous portions of the tastiest Japanese food! The best bit? It's also really affordable. $7.50 USD will easily get you enough chow to fuel up for a day of exploring or night on the town. Pompoko is the perfect lunch spot for a day trip to Brighton, just be sure to bring cash!
Insider Tip: If it's sunny, sit at one of the outside tables. If it's cold or raining, the quaint upstairs section has some great window-side tables with a view. Our recommendation? Try the Pork Nanban Don!
Brighton Food Tour
A great way to get a taste of Brighton's eclectic and thriving food scene
Taste your way around the city's independent eateries
Pair your tastings with some cool beers or wine
Brighton's vast range of independent eateries and top-notch restaurants deserve to be explored. The best way to get a real taste of the city's cuisine is to hop on a walking food tour! Brighton Food Tours is an awesome foodie tour business. They offer a tour of the city's indie eating establishments, and another that pairs food with delicious cold beers.
The Open Market
A vibrant food and crafter market with a focus on nutritious foods
There are plenty of top-notch food stalls and cafes
Enjoy the market atmosphere while snacking out
The recently redeveloped Open Market is a permanent feature of the city, hosting around 50 of Brighton's top creators, producers, and crafters. The market has a focus on ethical products and fresh foods. You'll find all sorts of crafts and bric-a-brac, but the food here is a real winner. Food stalls and cafes are abundant, alongside some amazing fresh produce!
Brighton offers some great opportunities for sports lovers to get out and active. Here are some of our favorites.
SUPing
Glide across the surface of the water in front of Brighton beach
Get a workout while having a bunch of fun
One of the more unusual things to do in Brighton
Stand up paddleboarding (or SUPing), is one of the hottest new sports to hit the world. Involving an especially buoyant surfboard and a handheld paddle, this fast-growing watersport hits a perfect trifecta. It's lots of fun, great exercise, and can be particularly beautiful!
Brighton Watersports offer paddleboard hire and lessons right on Brighton's scenic seafront!
Rock Climbing
Rock climbing is loads of fun and a great fusion of mind and body
Boulder Brighton is a perfect spot to do some bouldering
Check out High Sports Brighton for awesome sport climbing opportunities
Rock climbing is becoming increasingly popular, perhaps thanks to Alex Honnold being a badass. In any case, it's an epic sport that involves a combination of mental and physical prowess. Whilst there aren't any towering mountains in Brighton, the city is home to a number of awesome climbing gyms!
Golf
Enjoy either a scenic round of golf or a glow golf experience
Hollingbury Park offers amazing views and an enjoyable course
Crazy golf at GLOBALLS is loads of fun and filled with color
Set on top of the South Downs, Hollingbury Park Golf Course is a fully-fledged, top-notch, 18 hole golf course with spectacular views out over Brighton and the surrounding countryside. With 18 and 9 hole packages available, the course is enjoyable, fun, and challenging.
If you prefer something a little more easy-going, GLOBALLS offers an immersive glow in the dark crazy golf experience!
Brighton is a hotspot for live music and entertainment. It's home to a myriad of talented bands and artists and frequently hosts entertainment acts from around the country!
Concorde 2
Easily one of the best live music venues in the city
A great variety of music to suit all kinds of tastes
A friendly vibe and great tunes
Concorde 2 offers up an eclectic platter of live music and DJ nights, with a truly diverse mix of sounds pouring from its doors. Expect anything from Drum n' Bass to Fleetwood Mac evenings and live indie bands! Set in a Victorian building by the sea, Concorde 2 has a friendly atmosphere and an intimate feel.
Latest Music Bar
From club nights to cabaret, Latest Music Bar offers an unprecedented variety of entertainment
An onsite restaurant and bar will ensure you're well-fed and watered and having a good time
The bar has a great atmosphere and cool design
Latest Music Bar is a chameleon of a live performance venue; it's not only a hotspot for killer live music, but it also welcomes a ludicrous variety of events including fringe theater, comedy nights, art exhibitions, and film showings to name a few.
The stage has even hosted legends like Amy Winehouse and Herby Flowers. One thing is for sure – any night is a good night at the Latest Music Bar!
Komedia Club
One of the best comedy clubs in Brighton
Well priced drinks and good value meals
The club offers a range of other entertainment
If you're after a good laugh, Komedia Club is the place to be. While the club offers a range of evening entertainment, it's specialty is fringe comedy and surreal standup. The stage is small, the atmosphere is intimate, and the drinks are reasonably priced. Laughter bubbles up gleefully from the crowd as talented comedians crack well-crafted bangers!
10 Other Awesome Things to do in Brighton This Weekend
The activities discussed above could keep you pretty busy during your Brighton weekend break, but the city also has a whole lot more to offer. Here is some of our favorite stuff to do in Brighton this weekend!
#1 – Wander The Lanes Brighton
The Lanes is quintessential Brighton; it's an area packed with independent stores, funky cafes, and hipster restaurants. No weekend break in Brighton is complete without lazily wandering through The Lanes!
The vibe is laidback, and there's plenty to keep you busy. Shop around the plethora of vintage stores, antique shops, jewellers, and bric-a-brac boutiques before settling down for lunch and coffee.
Buskers frequently flood the narrow lanes with tasteful tunes, making the area easy on the eyes and the ears! The soulful sounds really add to the vibrant atmosphere, where an eclectic crowd of locals and visitors alike enjoy Brighton's bountiful brilliance.
If you're wondering what to do in Brighton today, The Lanes is the place to start.
#2 – Brighton Palace Pier
Jutting out over 1,700 ft into the sea, this enormous Victorian structure is arguably Brighton's best-known landmark. It offers a classic English seaside experience quite unlike any other, and a walk along it is a must-do when in Brighton.
Walking along the pier, you'll pass countless food and drink stands, two dazzling arcades, and a number of bars and restaurants before arriving at a full-fledged amusement park at the end!
The pier offers a wonderfully diverse range of experiences. You can dive into the glaring vibrancy of the arcades, ride a seaside roller coaster, or kick back with a drink and watch the sun go down over the sea!
Brightons' historic West Pier was destroryed by fire in 2003 and stands today as a stirring ruin making for making photpgraphs.
#3 – SEA LIFE Brighton
Just opposite the pier, you'll find SEA LIFE Brighton, the oldest operating aquarium on Earth! Home to over 5,000 aquatic animals, the aquarium proudly flaunts its original Victorian architecture. You'll be able to spot an incredible range of swimmers, including rays, turtles, sharks, and octopi to name a few, admiring them all up close!
Walk through moody underwater tunnels and enjoy the cool aquatic atmosphere. The aquarium is a great option for families and anyone who loves the ocean!
#4 – Royal Pavilion
It would be hard to explore Brighton without the magnificent Royal Pavilion catching your eye. With its domed roofs and ornate decorations, the building looks entirely out of place in an English seaside town.
Originally built as a seaside residence for King George IV, the Indo-Saracenic inspired building dates back to the 1700s. It's well worth admiring from the scenic surrounding gardens, but you may also choose to check out the lavish royal interior.
The Royal Pavilion also sets up an outdoor ice skating rink for the winter festive season, which is undoubtedly one of the most charming things to do in Brighton.
#5 – Brighton Beach
When it comes to beaches in England, they don't come a whole lot better than Brighton beach. It's a pebble beach with crisp waters lapping at its shores, where you can enjoy the beauty and atmosphere any time of year.
If you're visiting Brighton during the warmer months (June – August), the beach is wonderful for sun-soaking and maybe even braving a swim. In the colder months, the beach is a great spot for cuddled up sundowners and watching the boats glide by! If you've only got one day in Brighton, be sure to stop by the beach.
#6 – Brighton Museum and Art Gallery
Forming part of the Royal Pavilion Estate, the Brighton Museum and Art Gallery houses a diverse and impressive collection. The exhibitions explore a variety of subjects, including, modern, contemporary, and world art, as well as natural sciences.
You'll find varying artifacts of cultural and historical significance, amongst beautifully displayed galleries! The experience is fun as well as interesting, and an ideal choice for cultural connoisseurs.
#7 – British Airways i360
Another hard-to-miss landmark in Brighton is The British Airways i360, a distinctive viewing tower on Brighton's seafront. Its unique design makes for a striking sight; the glass viewing pod slides up and down a narrow central pole, hoisting visitors up 450ft into the sky!
A ride up to the top uncovers the best panoramic views Brighton has to offer. You'll be able to see the coastline winding away in either direction, as well as the city and surrounding countryside from a birds-eye-view!
Get your tickets for the i360 here.
#8 – Shop
Brighton is a brilliant place to do some shopping, no matter what your style. You could head to the well-equipped Churchill Square Shopping Center for a strong collection of retail outlets, but Brighton's real shopping charm lies in its vintage boutiques.
We know we've dropped a mention of Brighton's vintage shops before, but they're so integral to the city's culture that we had to explore them further. If you're into vintage clothes, there are few places as sublime as Brighton. The Lanes is one of your best bets, but North Laine is also a bohemian nirvana for vintage shopping.
#9 – Slide the Brighton Zip
If you're looking for a thrill during your Brighton trip, the almost 1,000-foot zip line at Brighton Zip is not to be missed. After climbing the 90-foot tower, you'll approach the dropzone, and jump. You'll find yourself soaring over Brighton beach at impressive speeds, with panoramic scenery in tow!
It's a dual-line setup, meaning you'll be able to race one of your friends on a neighboring zip line! After the thrills, head down to Brighton Zip food court and grab some classic English Fish n' Chips.
#10 – Street Art
Brighton is well renowned for its compelling street art scene. It's home to a vibrant and ever-changing range of graffiti that's as dynamic as it is colorful, with local artists making frequent contributions.
Hardly any of the work is commissioned, which gives the work a 'raw' and authentic edge. If you're a fan of the art form, it's well worth walking around and admiring what Brighton has to offer! Check out Trafalgar Street and Trafalgar Lane before moving onto Gloucester and Kensington Street.
You may have some questions that you want answered before embarking on your Brighton city break. So we've compiled the questions we hear most often, to try and provide you with those answers as best we can!

Don't Forget Your Brighton Travel Insurance
ALWAYS sort out your backpacker insurance before your trip. There's plenty to choose from in that department, but a good place to start is Safety Wing.
They offer month-to-month payments, no lock-in contracts, and require absolutely no itineraries: that's the exact kind of insurance long-term travellers and digital nomads need.
SafetyWing is cheap, easy, and admin-free: just sign up lickety-split so you can get back to it!
Click the button below to learn more about SafetyWing's setup or read our insider review for the full tasty scoop.
Final Thoughts on a Great Weekend in Brighton
When it comes to city breaks in the UK, it doesn't get any better than Brighton. The city is a magical place that welcomes visitors with open arms, immersing them in its unique charm and alternative atmosphere!
It's a seaside gem, a musical paradise, a foodie fantasy, and nightlife nirvana. A weekend in Brighton is a weekend well spent; an unforgettable adventure for all kinds of travelers. Whether you're keen to shop for hidden treasures, move to some music, or take it slow, sipping on a sunset mojito, Brighton is the place to be this weekend!
Whether you're spending a day in Brighton, or plan on staying longer, we hope this Brighton travel guide helps you squeeze every last drop out of your trip!
---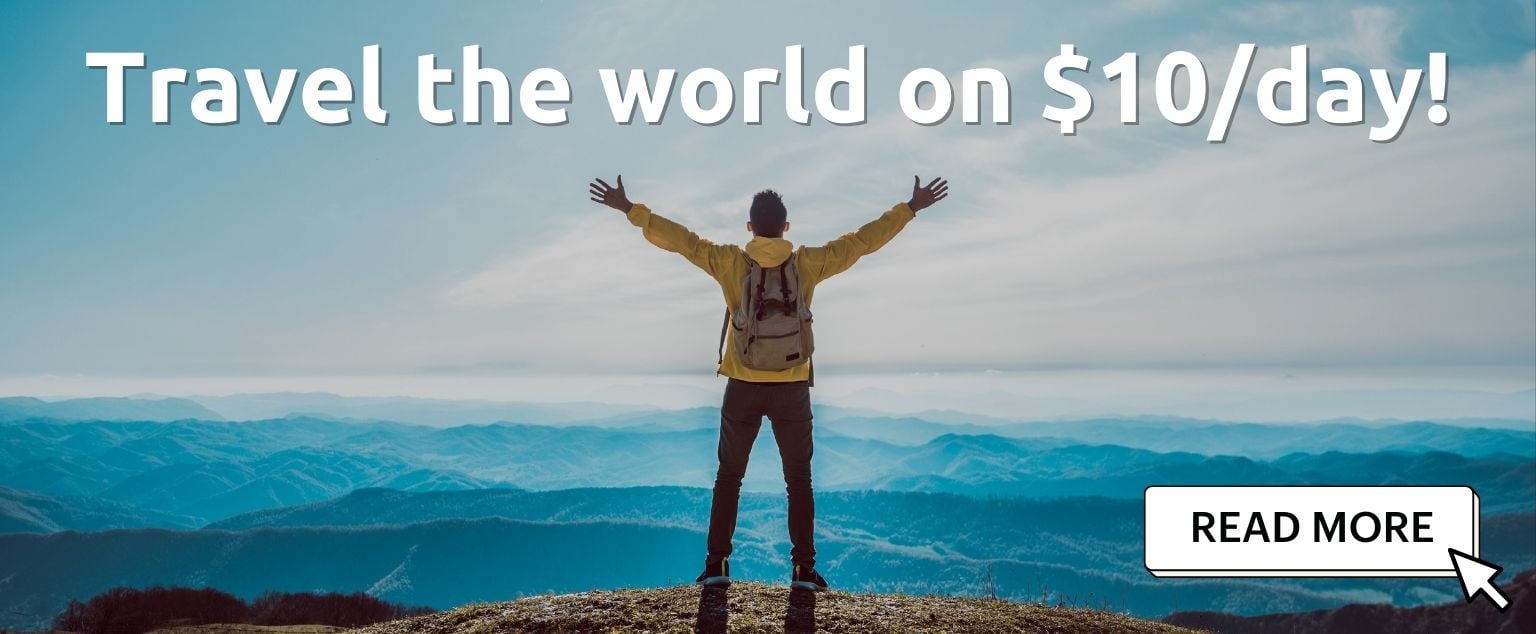 And for transparency's sake, please know that some of the links in our content are affiliate links. That means that if you book your accommodation, buy your gear, or sort your insurance through our link, we earn a small commission (at no extra cost to you). That said, we only link to the gear we trust and never recommend services we don't believe are up to scratch. Again, thank you!