Home to the most popular attraction in the UK outside of London, Brighton is the epitome of the British seaside holiday. However, there's more to the city than its legendary pier and beaches. The LGBTQ+ scene in Brighton is the most exciting in the entire country, and the nightlife is everything from risqué to raucous!
If you're planning a trip to Brighton, and its little Brother Hove, you need to be clued up on where to stay. The most interesting properties are usually vacation rentals in Brighton and Hove, which can be anything from a cute bed and breakfast for two to a townhouse for an entire stag or hen do.
To help you decide where to stay, I've put together this list of the best Airbnbs in Brighton and Hove. Not only that, I've found five of the best Experiences you can enjoy in and around the city, too. After reading this list, you'll have your whole holiday practically planned. Let's check out what Brighton and Hove has to offer!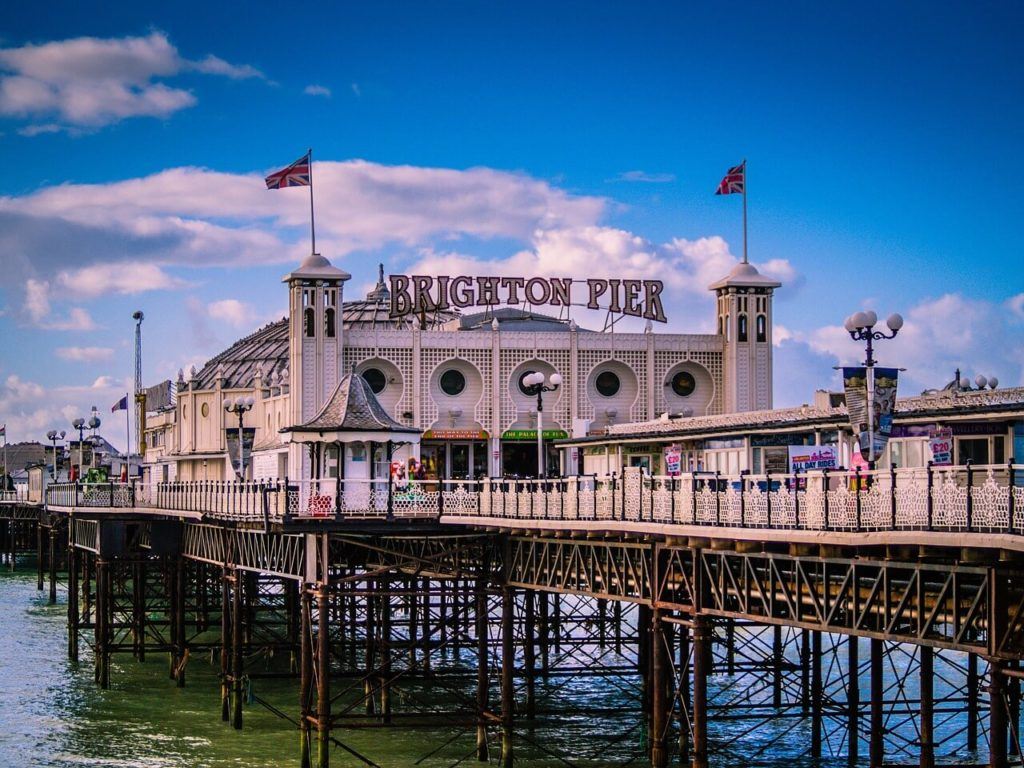 Quick Answer: These are the Top 5 Airbnbs in Brighton
Overall Best Value Airbnb in Brighton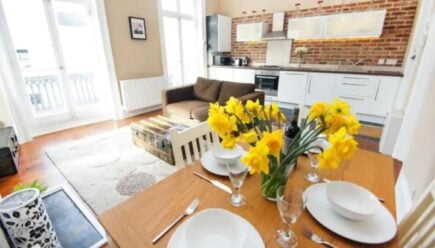 Overall Best Value Airbnb in Brighton
Central Brighton Balcony Flat
> $S
> 2 Guests
> 200 metres from beach
> Open plan living room
Best Budget Airbnb in Brighton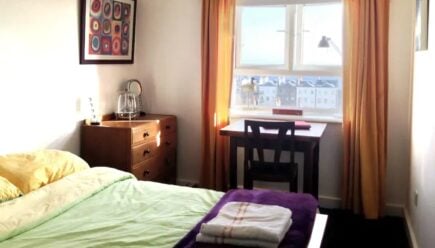 Best Budget Airbnb in Brighton
Private Room in Kemptown Home
> $
> 2 Guests
> Breakfast included
> Shared balcony and living room
Best Airbnb for Couples in Brighton
Best Airbnb for Couples in Brighton
Seaside HQ by Pier
> $$
> 2 Guests
> King bed
> Small garden
Best Airbnb for Families in Brighton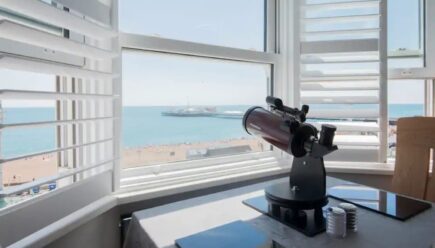 Best Airbnb for Families in Brighton
Panoramic Sea Views by Brighton Pier
> $$$
> 6 Guests
> Open plan living area
> Private parking space
Over-the-Top Luxury Airbnb in Brighton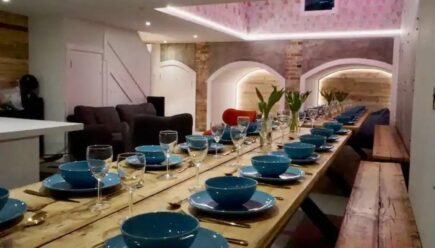 Over-the-Top Luxury Airbnb in Brighton
Townhouse for Twenty Six
> $$$$$$$$$$
> 26 Guests
> Huge dining and social space
> Contemporary artwork throughout

Unlock Our GREATEST Travel Secrets!
Sign up for our newsletter and get the best travel tips delivered right to your inbox.
What to Expect from Airbnbs in Brighton
Brighton is one of the most diverse cities in the UK, and its selection of Airbnbs certainly reflects that. There's something to suit every kind of budget, too.
At the lower end of the scale, you'll be looking at a room in a bed and breakfast or a private room in someone's home. However, if you have some flexibility in your budget, the sky's the limit. You could have a balcony overlooking the English channel, a heated swimming pool, or a private garden where you can chill out.
At Brighton's larger properties, you're likely to be dealing with a business; however, bed and breakfasts, private rooms, and cottages are often owned by local hosts. Let's take a look at accommodation types in Brighton.
Cottage
A cottage is a small British home that is smaller than the average house. But it'll still have all the mod cons such as fully equipped kitchens and open plan living spaces. Not only that, but most will have a garden or outdoor space too.
Since cottages are smaller properties, they're best suited to couples or small groups of friends and families. Most cottages are hosted by a local, rather than a business.
There are more than 80 cottages in Brighton and its surroundings. If you're planning on hiking and biking in the South Downs National Park, cast your net a little wider and consider staying in the countryside.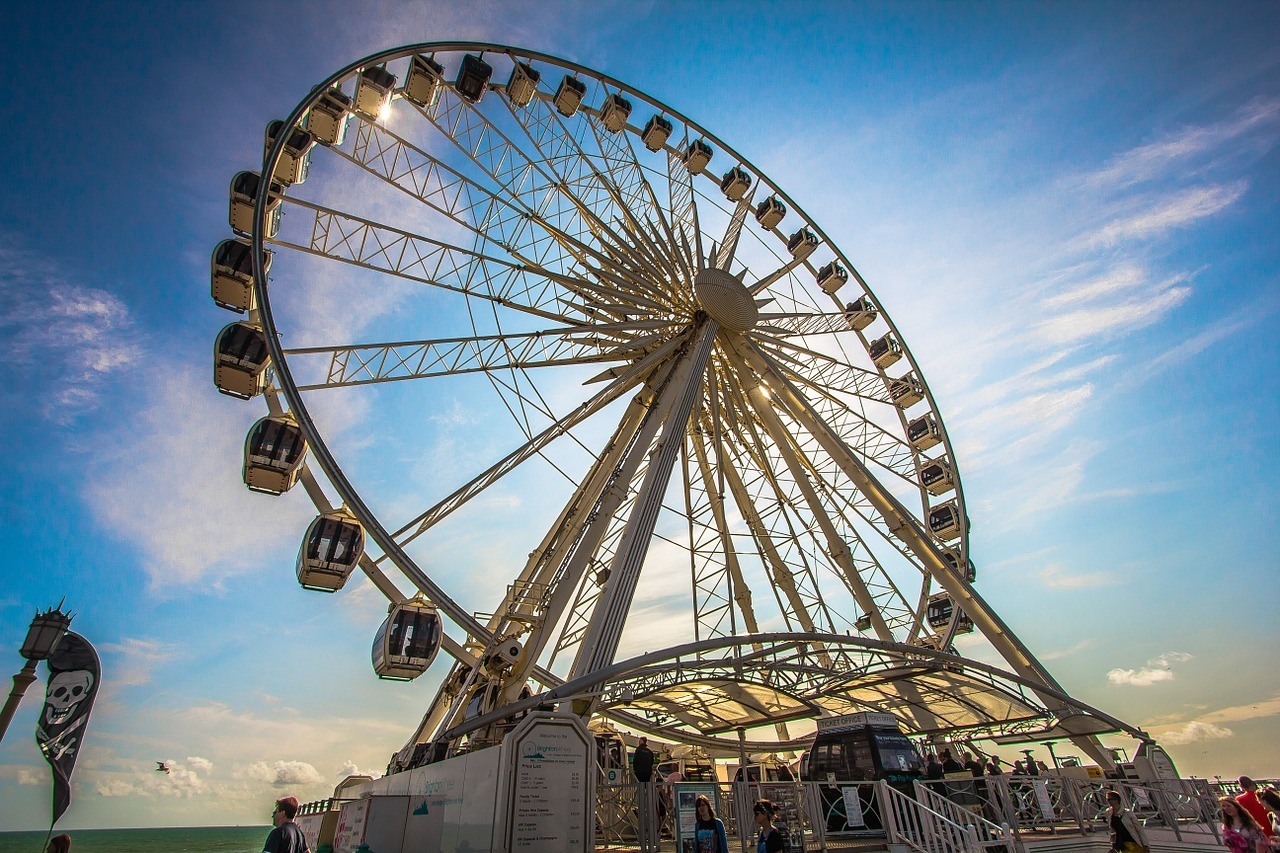 Bed and Breakfast
A real star of the traditional British seaside holiday, everyone loves a bed and breakfast. While they may not be as popular as they once were, they're still a great option for your vacation in Brighton.
Sitting somewhere between a hostel and hotel price-wise, they offer budget accommodation that is comfortable and cosy. Most bed and breakfasts are operated by local owners, and they'll only be too happy to share their tips and tricks for visiting their city so you have a great time.
In a bed and breakfast, you can expect your own private room and bathroom and breakfast each morning. Whether it's continental or cooked depends on your host. Many Brighton B & Bs can be found on the seafront.
Tiny House
Though tiny houses aren't exactly common in Brighton, there are a few to choose from. And these seriously cool properties are the sort of place that you come to Airbnb for!
The growing trend of tiny houses is about maximising space and living simply in a small home. And why would you need any more than that on vacation? You'll still get a kitchenette or fully equipped kitchen and open living space and queen/ king bed.
Tiny houses rarely accommodate more than four people comfortably, but I'd say they're best for a couple or solo traveller who is looking for something a little quirky or unique on their trip.
Why Stay in an Airbnb
I've shown you what kind of properties you can expect from Airbnb in Brighton. However, if you're still wondering if an Airbnb is right for you, let us give you five more reasons why it'll enhance your trip.
Local Experience: Staying with a local host means you can leave your guidebook at home. They can give you inside info on all the best things to see and do in Brighton.
Unique Properties: As you're about to see, Airbnb has some seriously cool and unusual properties. They'll capture your imagination more than that chain hotel you were considering…
Affordability: Put an Airbnb next to a hotel that costs the same, and there's only one winner when it comes to value for money. Hint: it's not the hotel!
Privacy: With self-check-in and self-contained properties, you don't have to worry that you're going to keep the neighbours in the next room awake!
Airbnb Experiences: Airbnb is about more than just a place to stay. Their experiences platform enables you to explore Brighton through locally curated tours and day trips. More on that to come…
The Top 15 Airbnbs in Brighton
You must be considering staying in holiday rentals by now! Rather than telling you why you should, I'm just going to let the properties do the talking. Here are the 15 best Airbnbs in Brighton!
2 Guests
Open plan living room
Not sure what you want from your Brighton Airbnb other than value for money and a good base to explore the city from? Look no further than this place. It's just 200 metres from the beach, and all the city centre attractions are within a stone's throw. Enjoy your morning coffee out on the balcony or catch a movie in the spacious open plan living room.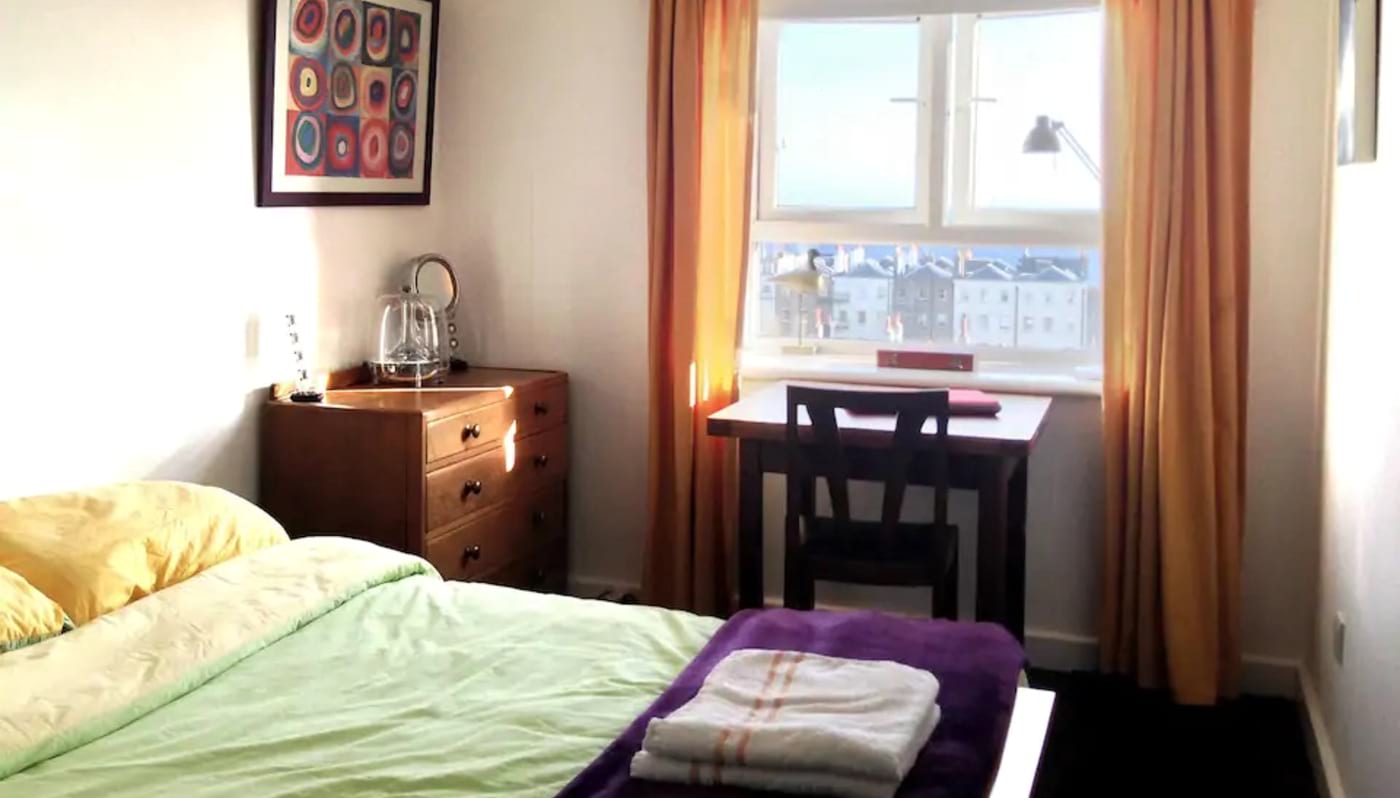 2 Guests
Shared balcony and living room
Travelling to Brighton can be pricey, but there are budget deals out there if you know where to look. A good example is this private room in a local home. Ten minutes from the centre and just five from the beach, the double room has a shared bathroom and access to your host's living areas and balcony. Breakfast is included too!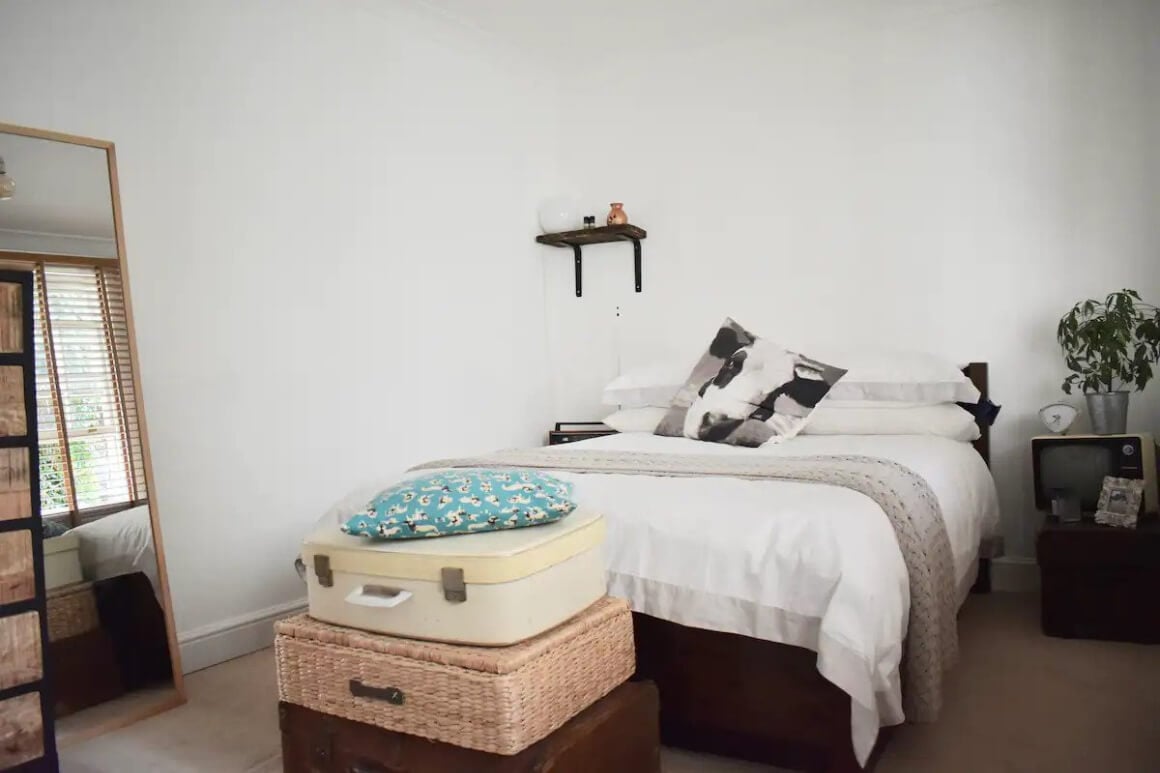 $
Great Location between Brighton and Hove
4 Guests
Bright and airy apartment
If you're looking for somewhere affordable just for you, then you'll want to look towards Brighton's next door neighbour, Hove. Here prices are a little cheaper and it's still within walking distance of Brighton city centre – a great option for solo travellers.
Not only do you save money, but you are also a minute walk from Hove high street where you will find a bunch of cute coffee shops, vintage stores and bars.
This apartment has two bedrooms and has been tastefully decorated. It has a small but well-equipped kitchen, living room, and private entrance. What more could you need?
Is This the Best Backpack EVER???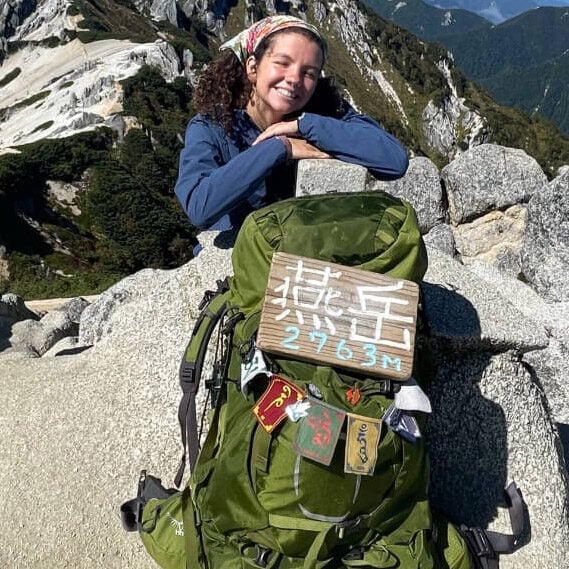 This vintage-inspired flat is the ideal base for a couple in Brighton. The chic decor gives it plenty of character and makes it a warm and welcoming place to come home to. Set in a Grade II listed building, you've got a king bed and living space to make the most of. If the weather's good, you can even chill out in the small walled garden.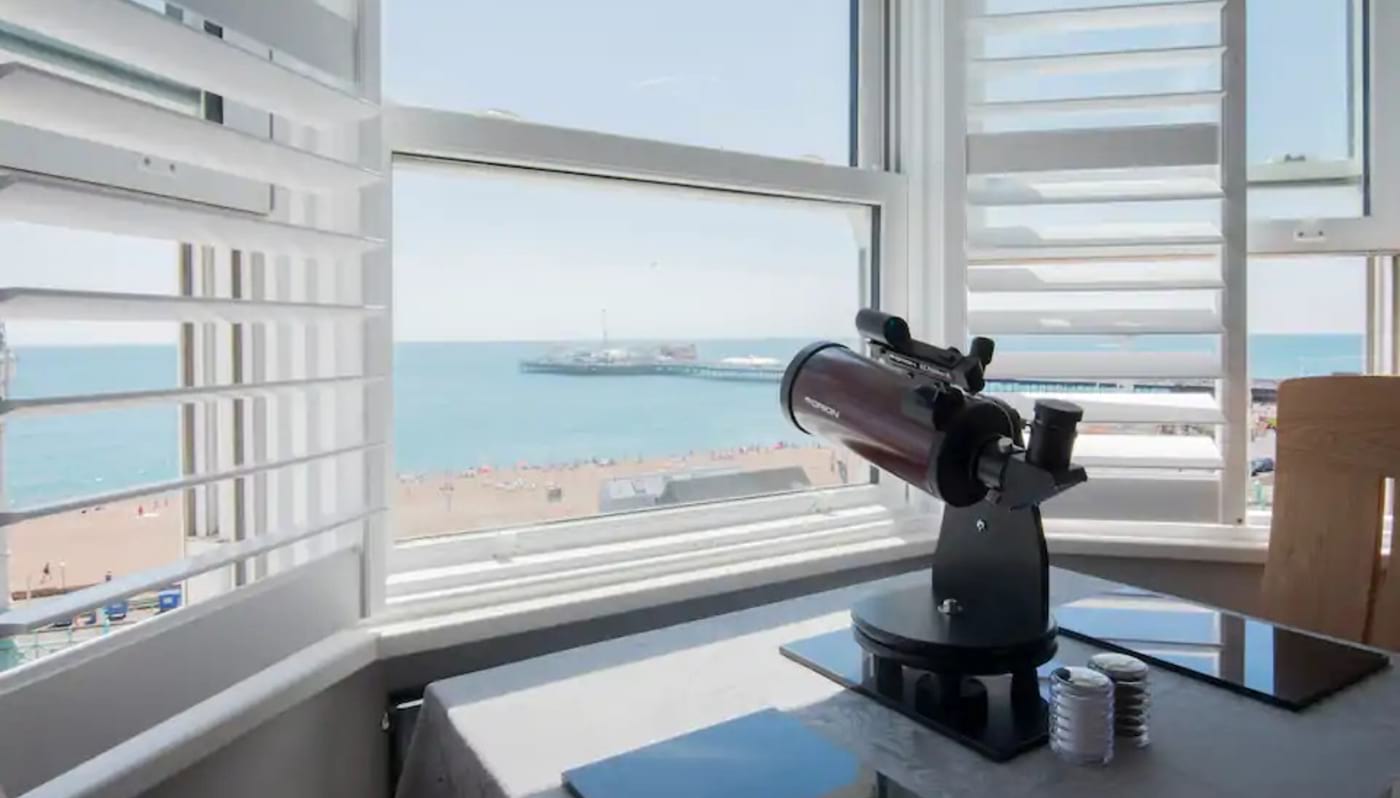 6 Guests
Private parking space
Are the kids excited about visiting Brighton Pier? If they're not yet, they soon will be when they can see it from the bay window of this spacious apartment. With space for up to six guests, it's suitable for small to medium sized families of all ages. There are some practical points to the apartment too, such as a fully-equipped kitchen and private (free) parking space.
$$$$$$$$$$
Huge dining and social space
26 Guests
Contemporary artwork throughout
Planning a trip for more than 20 to Brighton? This large property is perfectly suited to a hen/stag do or a large family gathering. There's an enormous dining space and lots of cute little hangout spots around the house, which is decorated with contemporary artwork. Though that price tag is high, remember it can be split multiple ways!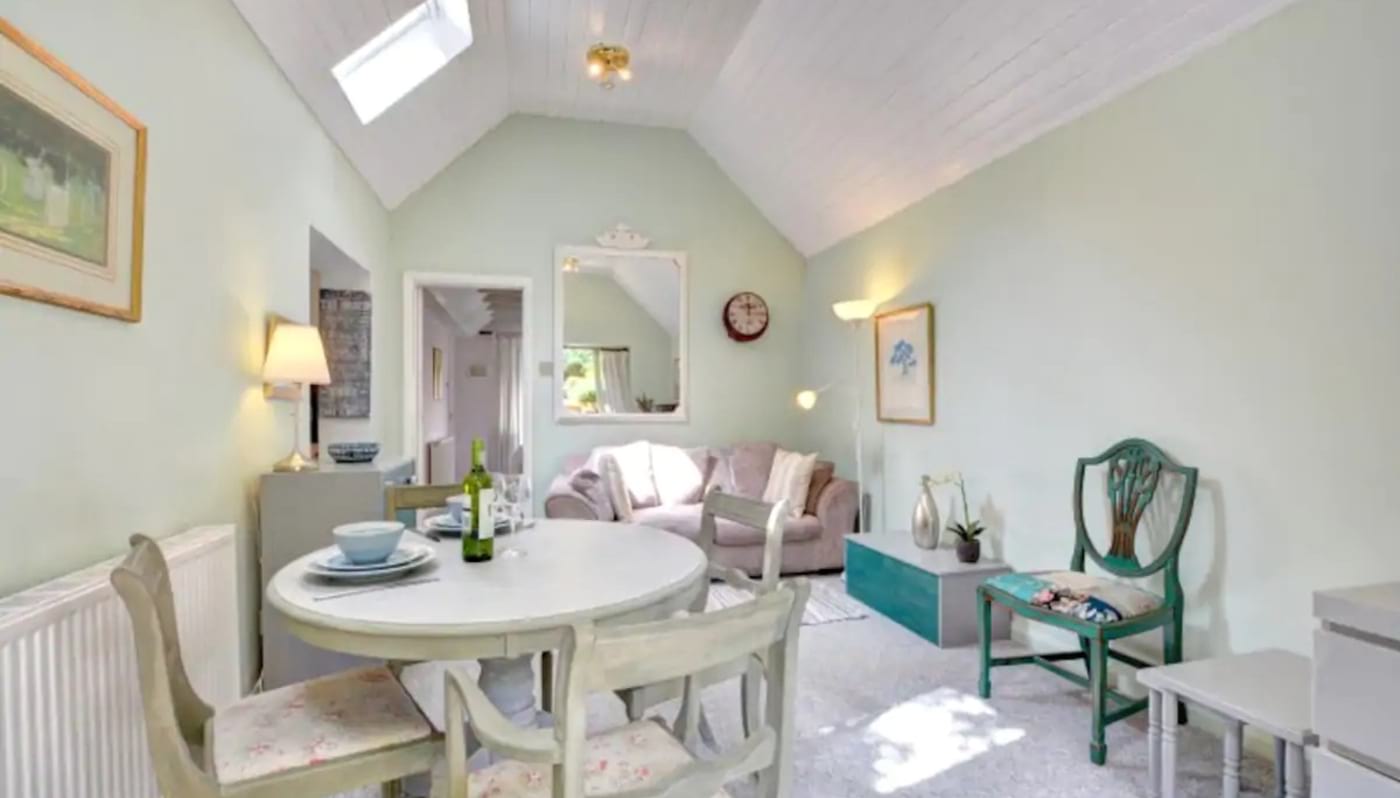 2 Guests
Fully equipped kitchen
A romantic and snug getaway for a couple, this cute cottage in Hove is a real escape from the city… without actually leaving it. Want to catch some sunshine? Sit out in the garden, or if the weather's not up to it, admire the view from the raised seating room. There's a different rate for solo travellers, so this place might just be in your price range if you're on your own!
Best Bed and Breakfast in Brighton | The Old Cottage
$$
Continental breakfast included
2 Guests
Massage and sauna
If this room isn't available, no need to worry; The Old Cottage B & B has other rooms you can choose from. One of the most upmarket bed and breakfasts in Brighton, you're treated to a continental breakfast with freshly-squeezed juices each morning. As well as opulent rooms, you can book sauna and massage treatments should you fancy it.
$$
Just a short walk to the beach
2 Guests
Private patio in shared garden
This house might be tiny, but it still manages to squeeze in everything you would need for a comfortable stay. The tiny house is at the end of your host's garden, but it has a little patio with an outdoor table and chairs for you to use.
There are cute little touches inside, such as a small but modern kitchenette, a waterfall shower and a double bed. It also has free parking on the premises, a luxury in Brighton and Hove! If you want to get into central Brighton, it's only a 15 minute bike ride.
As well as a lovely indoor office space where you can work away to your heart's content, you can enjoy the sun as you check your emails at this Brighton home. The home used to host actors in the 40s and 50s, and though there are lots of mod cons throughout, it's retained lots of the character from that time. A cool and quirky spot for digital nomads!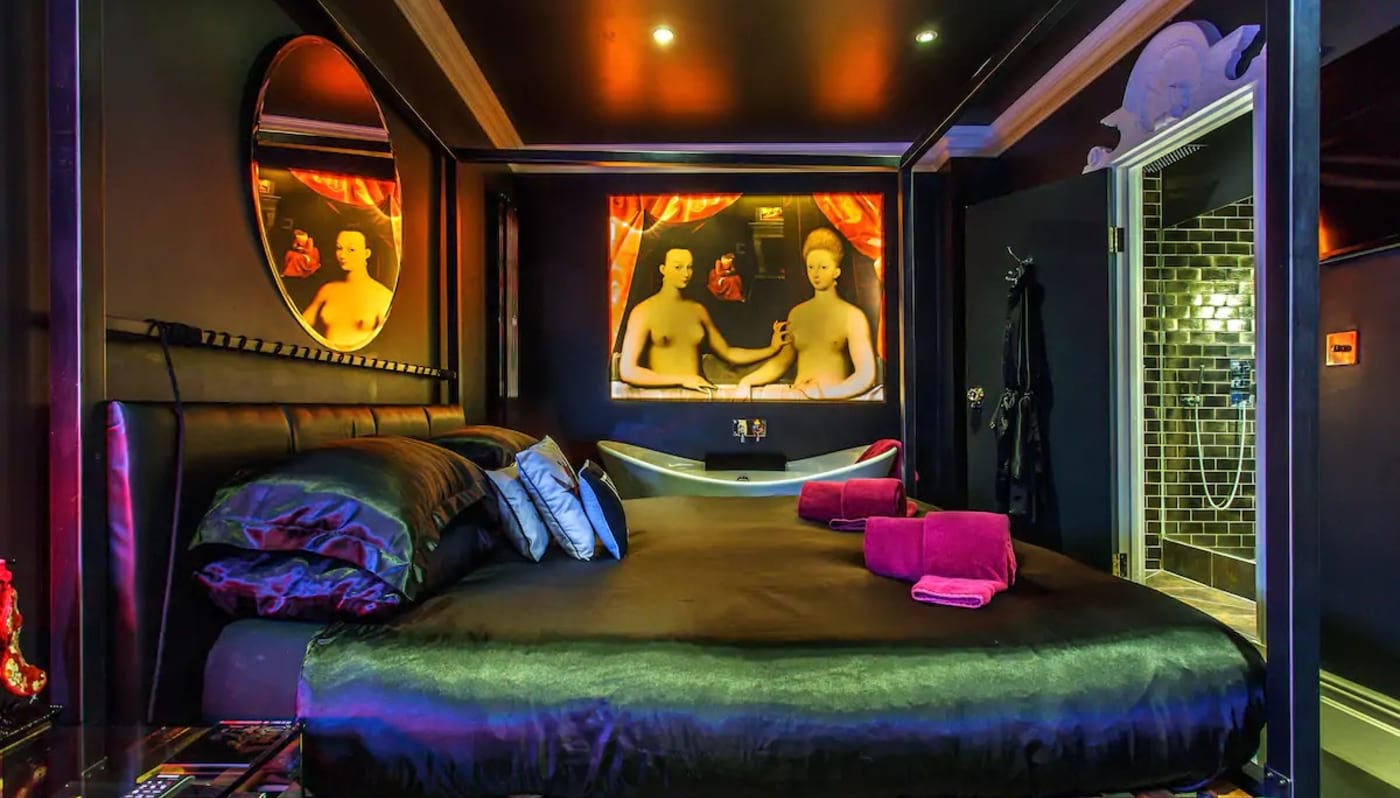 4 Guests
Intimate atmosphere
If you're travelling with children, look away now. This unusually decorated house is completely unique and billed as the sexiest house in Brighton!
It's perfect for a couple with a sense of humour… or adventure. In this Hollywood apartment there's an erotic library, a sunny terrace, and a mirrored wetroom – all things you'll struggle to find in other properties in the city. When it's time to hit the hay, head to your kind size bed in your spacious bedroom.
$$$$$$
Outdoor swimming pool
6 Guests
Garden and sun terrace
Known for its beach, there's nothing better than taking a dip to cool down from Brighton's sunny weather. However, that doesn't offer a lot in the way of privacy. Instead, look for a house with a pool!
Situated on the main road into Brighton, this home is in a residential area away from the city centre. It does however come with free parking for up to four cars. However, it's still easy to access on public transport or even on foot. The pool can be heated for an extra cost.
16 Guests
Fully equipped kitchen
Airbnb Plus properties are hand-picked from only the top reviewed properties. They even get a visit from an Airbnb representative. So, you can be sure you're getting the cream of the crop if you choose to book. This one is perfect for large family or friend gatherings, with space for up to 16 guests. There's even a private cinema – so grab the popcorn and prepare for the ultimate movie night!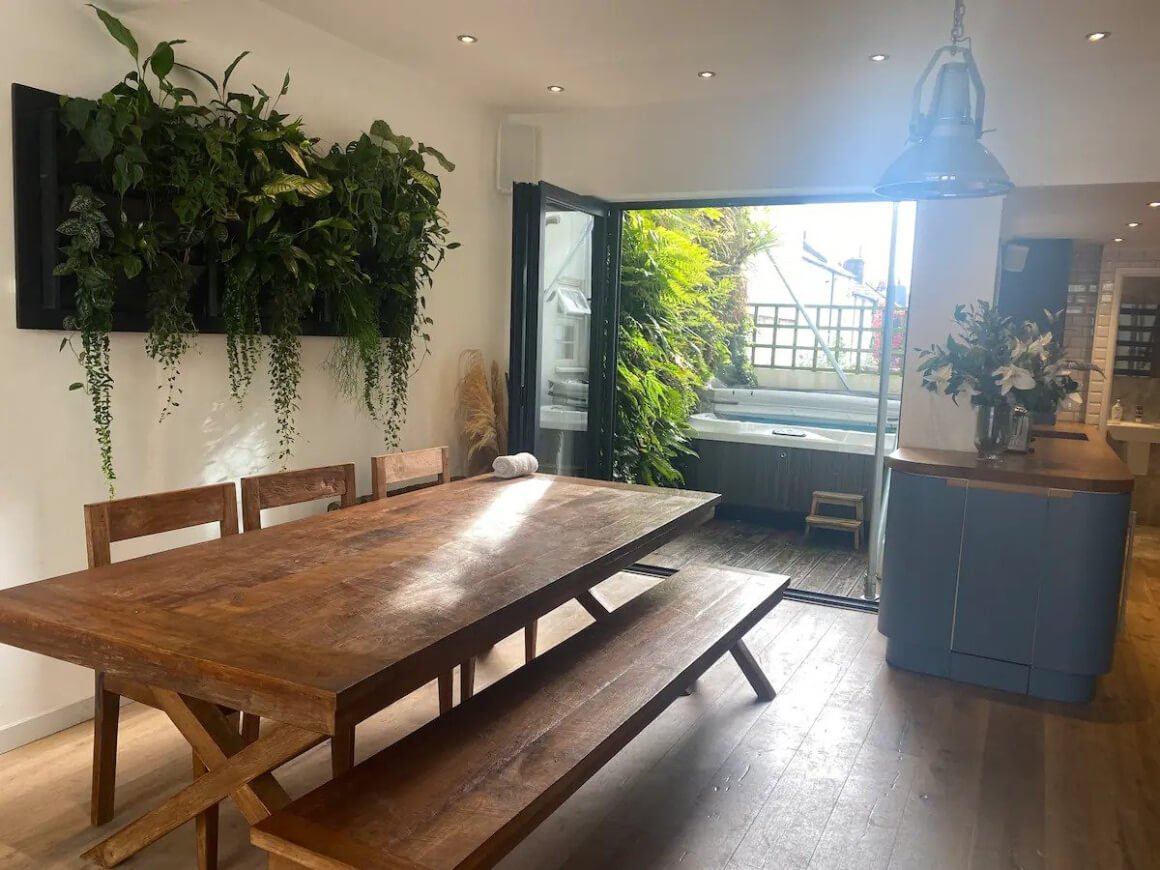 $$
Near Brighton Train Station
Spending a weekend in Brighton and looking for holiday rentals? Location is the most important thing, of course, but it's good to have somewhere comfortable to stay in Central Brighton after a day of exploring.
This gorgeous townhouse is just a stone's throw from the train station and a short walk to the seafront. When you're done exploring, come back and chill out in the hot tub with a glass of wine from the wine cellar. On cold winter's nights, light up the log-burning fireplace and relax.
Best Airbnb in Brighton for a Group of Friends | Luxurious Apartment
6 Guests
Open plan living area
Travelling with friends? It's important to have a comfortable living space where you can spend some quality time together. Thankfully, you won't struggle to get that here – for up to six people. There are single beds and a sofa bed, so no need for uncomfortable topping and tailing where it's not necessary. The building is in the heart of Brighton, so you've got all the city's attractions and nightlife right on your doorstep.
Top 5 Airbnb Experiences in Brighton
Now that you've seen the best Airbnbs in Brighton, it's time to think about what you're going to do when you arrive – if you're not too hungover from hitting up the nightlife, that is!
Airbnb Experiences are a great way to experience your destination as they are locally curated tours that really show off the city's best side. It can be anything from a walking tour or a cooking class to a trip out into the countryside.
Here are five of the best Airbnb Experiences in Brighton. All you have to decide is which one you want to do first!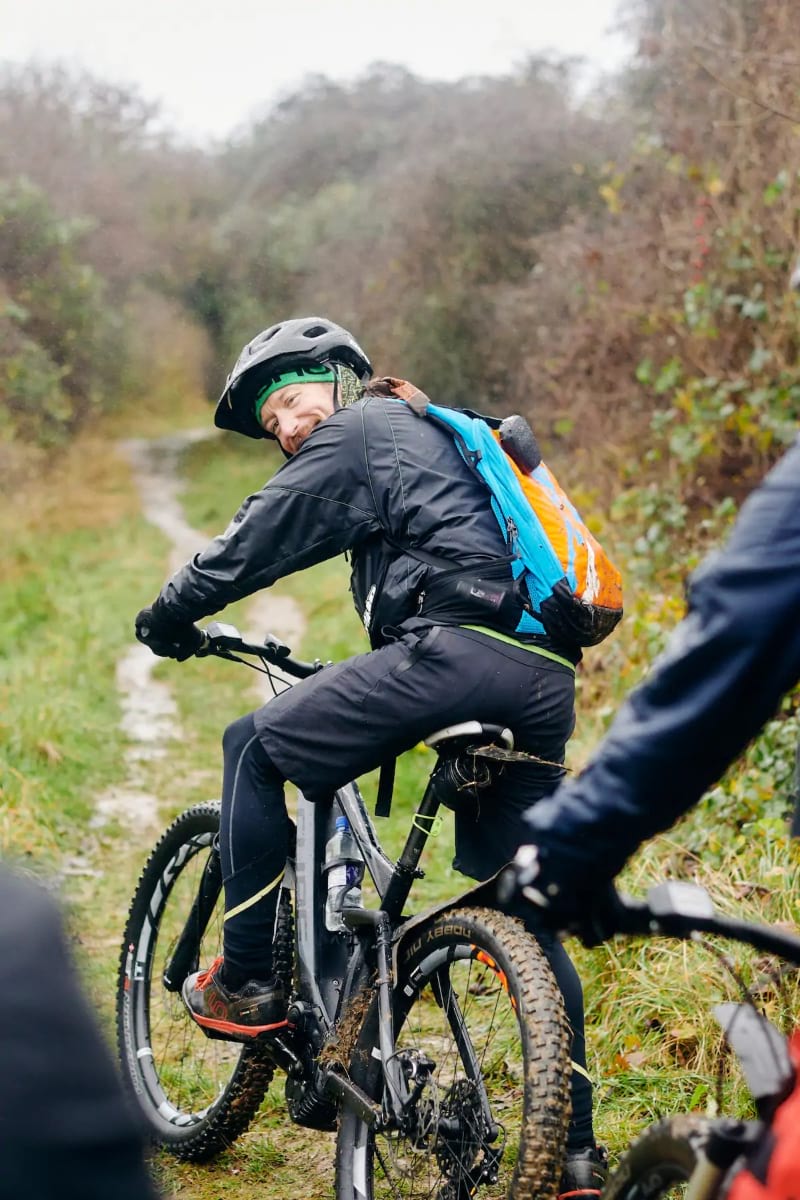 £52/person
6.5 Hours
Up to 6 guests
Brighton is no doubt a fun and exciting city. However, if you spend all your time there and don't explore the coastline, you're missing a trick. This electric mountain biking trip starting from Hove is one of the best ways to do it, and you'll cover a lot of distance in the two hours of riding. If you're worried about getting up the hills, note that your eMTB can give you an extra push if you're flagging!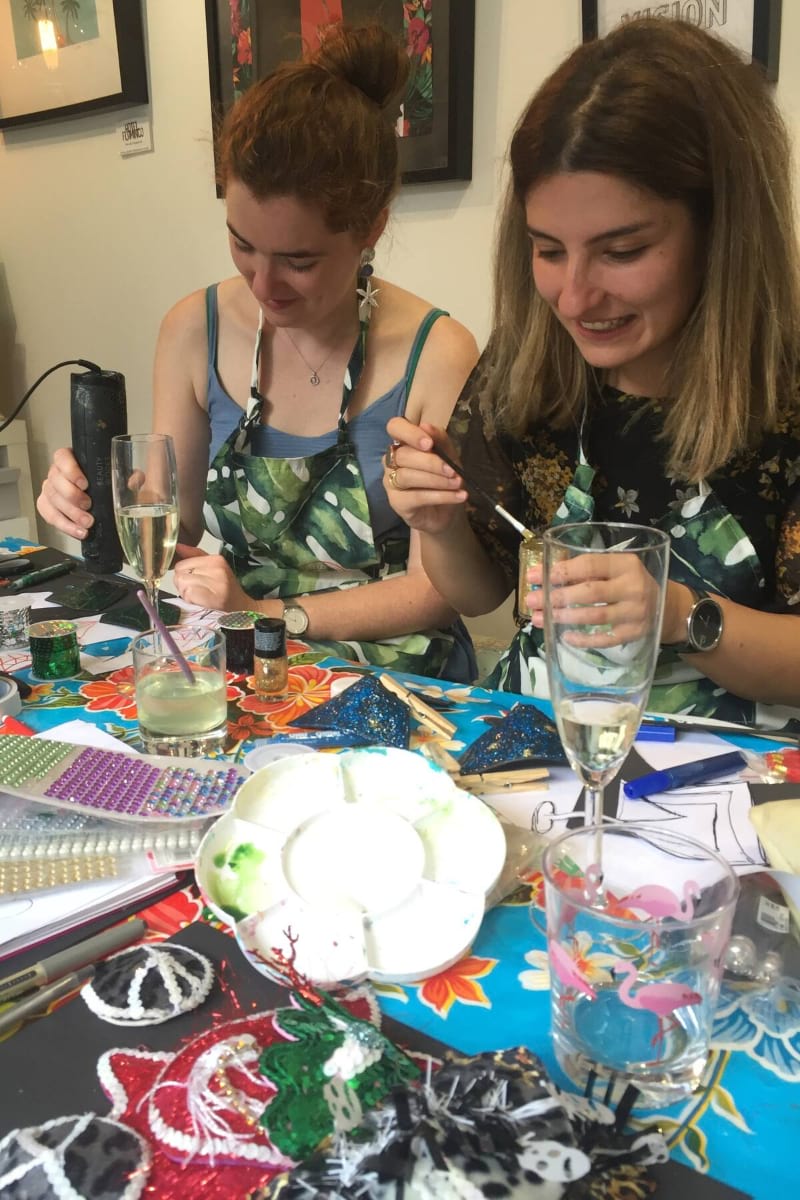 £30/person
2 Hours
Up to 5 guests
Want to round off your outfit before a night out in Brighton? This nipple tassel workshop might just get you that missing ingredient for your look! A fun afternoon activity, this is a great one to do in a group. You'll be treated to a glass of bubbly to enjoy as you make your tassels, and all materials are provided. All you need to bring is a smile and your creativity!
£28/person
1.5 Hours
Up to 5 guests
Brighton has long been regarded as one of the most LGBTQ+ friendly cities not only in the UK, but the entire world. But where did that begin? This walking tour of Brighton is perfect if you want to know more about the city's inclusive history while also getting some of the top attractions in there. This award-winning tour is the perfect way to see the city through the LGBTQ+ lens.
£40/person
2 Hours
Up to 6 guests
Momma Cherri's cooking class impressed sweary chef Gordon Ramsay, so it's sure to get your mouth watering! The soul food dishes you'll be preparing include catfish goujons to start, vegetable or meat jambalaya for lunch, and a tasty key lime pie for dessert. Ever wondered what Gordon Ramsay is like off-screen? Ask Momma Cherri, and she'll tell you what she really thought!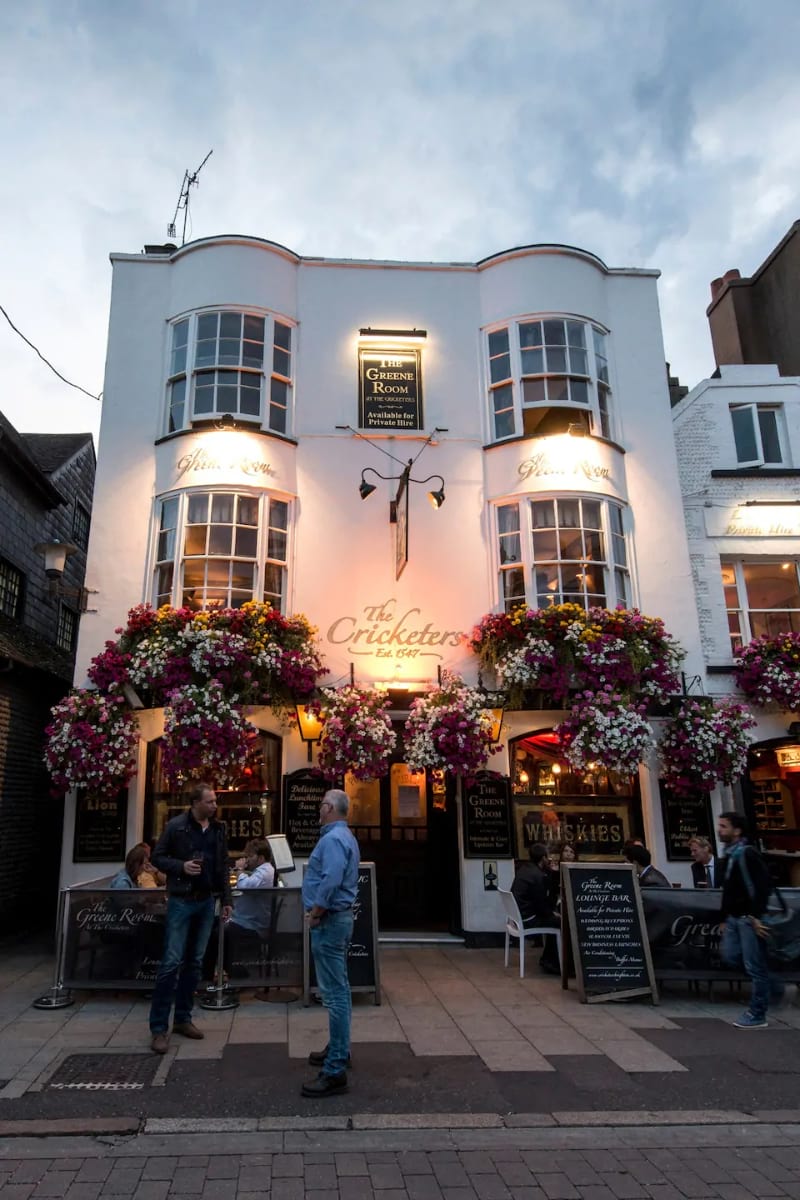 £28/person
1.5 Hour
Up to 5 guests
The Lanes are thought to be the prettiest part of Brighton. They're certainly the richest in history. These fishermen's cottages date back to the 18th century and house lots of independent shops and cafes. There are plenty of pubs and bars, too. Wander through the lanes with your knowledgeable guide, learning all about the area's history. You'll stop off for a drink or two, too!
FAQs About Airbnbs in Brighton
Here's what people usually ask me about holiday rentals in Brighton…
Don't Forget Your Brighton Travel Insurance
ALWAYS sort out your backpacker insurance before your trip. There's plenty to choose from in that department, but a good place to start is Safety Wing.
They offer month-to-month payments, no lock-in contracts, and require absolutely no itineraries: that's the exact kind of insurance long-term travellers and digital nomads need.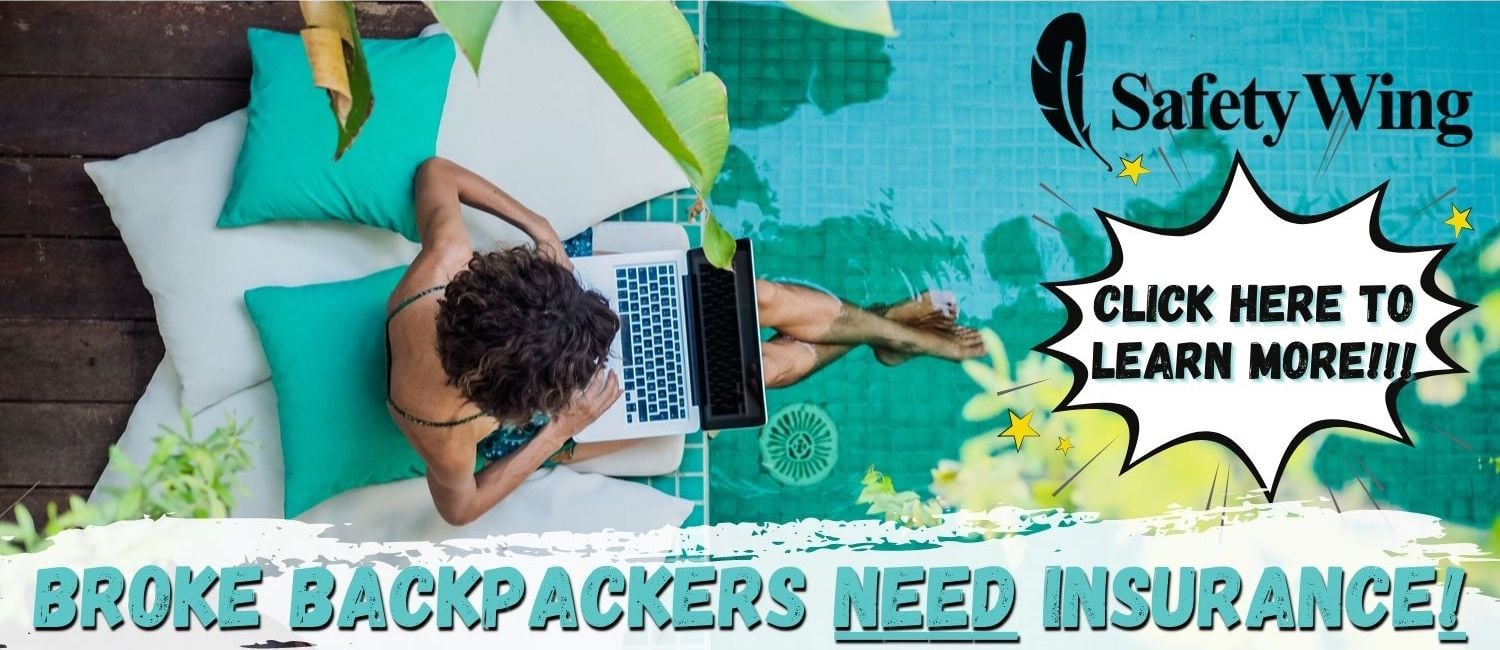 SafetyWing is cheap, easy, and admin-free: just sign up lickety-split so you can get back to it!
Click the button below to learn more about SafetyWing's setup or read our insider review for the full tasty scoop.
Final Thoughts on Brighton Airbnbs
So, there you have it. Those are the best Airbnbs in Brighton, along with some pretty cool experiences. Whether you want a seafront home with a pool, a cute and quirky tiny house, or a cottage where you can kick back and relax, there's an Airbnb in Brighton for you.
Still struggling to decide where to stay? If that's the case, just go for my overall favourite Airbnb in Brighton. That's the Beautiful City Centre Balcony Flat. As well as a great location, it's a nice place to be and it offers superb value for money.
No matter which Brighton Airbnb you choose, I hope you have a wonderful vacation. Brighton is one of the UK's safest cities, but just to be doubly sure, get yourself travel insurance from World Nomads before you arrive.
---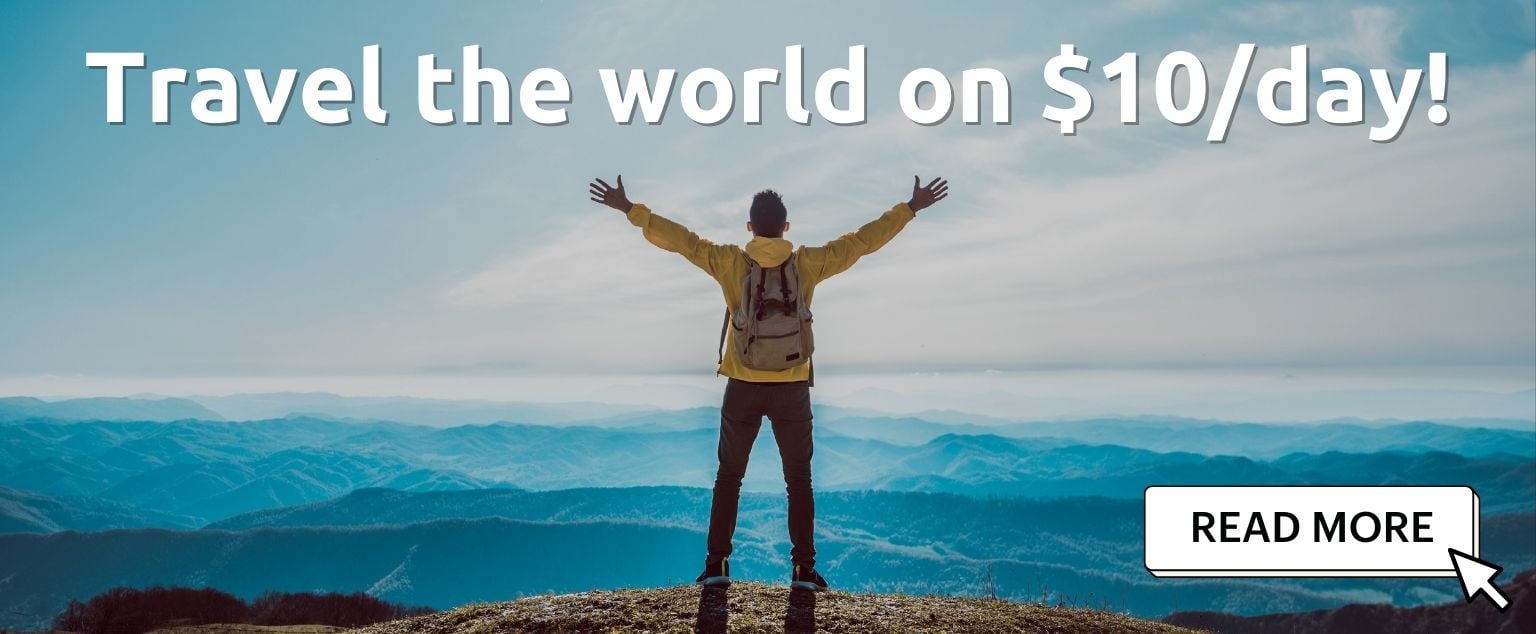 And for transparency's sake, please know that some of the links in our content are affiliate links. That means that if you book your accommodation, buy your gear, or sort your insurance through our link, we earn a small commission (at no extra cost to you). That said, we only link to the gear we trust and never recommend services we don't believe are up to scratch. Again, thank you!