Leeds might not be the first place you think of when you are considering traveling someplace to catch an insane festival experience. Well, most know it's a renowned university town and was an important center during the Industrial Revolution. But you'd be surprised to hear that the city is actually home to some of the most vibrant and diverse festivals in the UK!
Leeds is technically the second-biggest city in all of England. It has successfully transformed from an industrialized mill town to a modern and lively metropolis. The city now boasts shiny skyscrapers, stylish residential buildings, and fashionable shopping centers, and has become an immensely popular tourist destination in the last decade or so.
Throughout the year, Leeds hosts various festivals that attract people from all walks of life and from all over the world. From music and film events to cultural celebrations like the vibrant annual Leeds West Indian Carnival, there's something for everyone in this northern powerhouse!
Festivals in Leeds
Backpacking the UK is a fulfilling experience for most. Traveling to Leeds will allow you to experience some of the country's most famous festivals, such as the Slam Dunk Festival or Leeds Festival. The city is known for its plethora of music festivals but there are definitely some culturally rich festivals too that you can immerse yourself in.
So with that said, let's jump into the best festivals in Leeds!
This 1-day festival may just be everyone's favorite in Leeds as it takes place in the country estate of Temple Newsam, right outside of the city center, which is one of the best places to stay in Leeds for first-time visitors. It's the perfect opportunity to enjoy some of the best music acts Leeds has to offer while taking in the breathtaking views of this historic house and estate.
Live at Leeds is all about showcasing amazing local talent and giving them a platform for their craft. The line-up is diverse and varied, featuring acts from all genres—rock, pop, soul, funk, and more. Don't worry, you'll definitely find something to groove on! There are also plenty of food stalls and craft beer tents dotted all over the event.
The atmosphere is always electric and the line-up for this year's festival looks absolutely incredible! General admission tickets are £66 but if you know you're definitely going, you can snag an early-bird ticket for £44.
Where to Stay:
This newly renovated historic hotel is bang in the Leeds city center and just a short drive to Temple Newsam, making it an ideal choice for visitors coming to attend Live at Leeds. It offers all modern amenities and is also close to some of Leeds' best bars and restaurants so you can make a real night out of it!
The Leeds Jazz Festival is the new kid on the block, and it's already making waves! This 5-day event takes place all over the city, over 17 different venues, and is dedicated to all things jazz. Featuring a variety of jazz acts from across the UK and beyond, the festival is also the perfect opportunity to get familiar with the city.
2023 is only the second year of the festival, and a huge turnout is expected! The goal of the festival is to bring together and honor everyone who contributes to the diverse and vibrant Leeds jazz scene.
Seeing as the Leeds Jazz Festival is still quite new, this is an excellent time to attend the festival, as many of the programs are still free and the ones that do cost money aren't all that expensive. It is likely the ticket prices may go up in the coming years so make hay when the sun shines and head to the festival now!
Where to Stay:
Stay in this beautiful suite which is centrally located and close to many of the venues hosting events at the Leeds Jazz Festival. The place is modern, comfortable, and well-decorated, and you're sure to love your complimentary glass of Prosecco upon checking in!

Unlock Our GREATEST Travel Secrets!
Sign up for our newsletter and get the best travel tips delivered right to your inbox.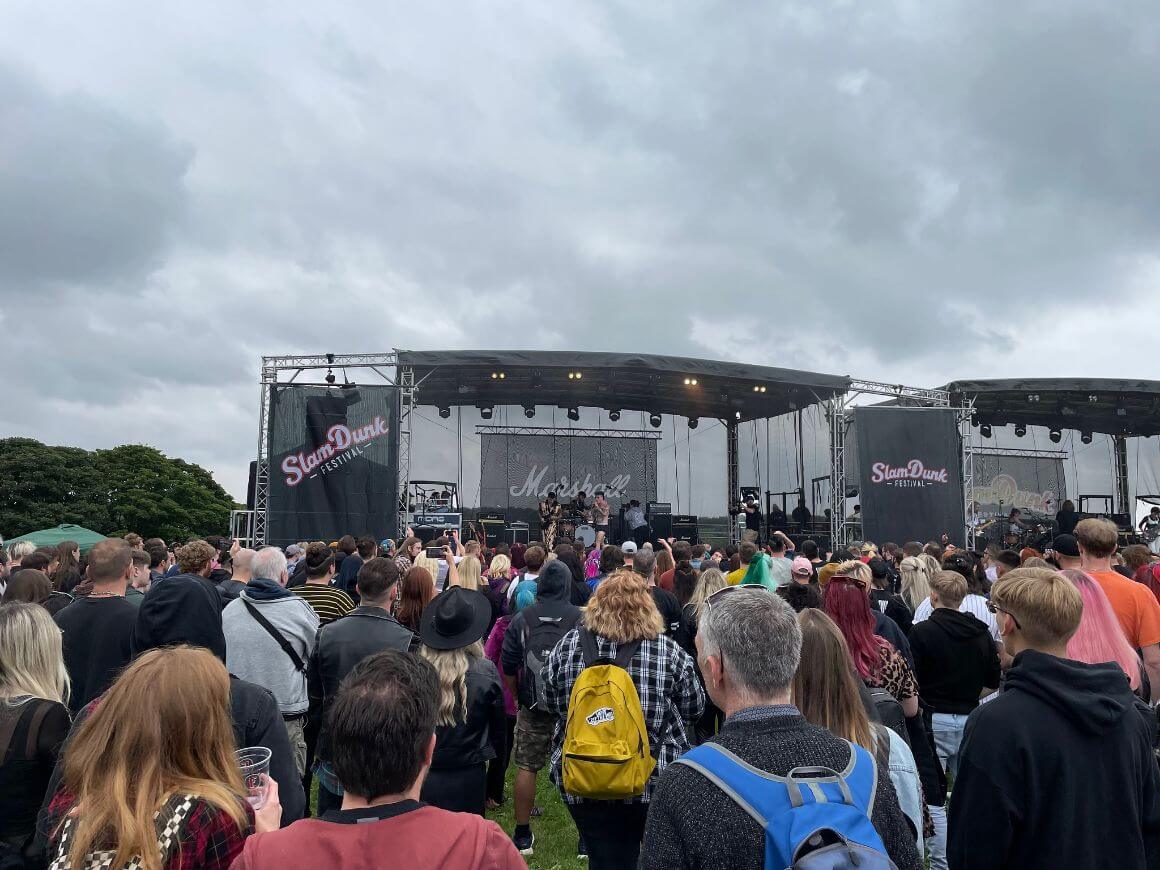 The highly anticipated Slam Dunk Festival is back again in 2023 and is bringing some of the biggest names in punk, rock, metal, emo, and hardcore to the city.
The festival's origins lie in the pop-punk night—called Slam Dunk—at The Cockpit club in Leeds. The club night saw international touring artists such as Fall Out Boy, Paramore, and Panic! At The Disco performing at the venue, before eventually evolving into the festival.
Now, the Slam Dunk Festival has become one of UK's top festivals for pop-punk, rock, and alternative music. Kicking off on the first bank holiday in May, the festival takes place across two outdoor sites in Hatfield Park and Temple Newsam Park in Leeds and attracts over 50,000 rock fans.
Make sure to get your sleep the night before because this rock-filled adventure goes on all day and late into the night, with some of the best punk and rock artists from across the globe taking to the stages and the promise of surprise secret sets among smaller stages in the open-air venues.
And for those of us over 18, we can hit the afters which run from 11 pm to 4 am. It's been a hot minute since I've been up that late but I'm sure I can make it! Tickets start at £98 but make sure to buy them in advance as they do sell out.
Where to Stay:
You'll most likely be out all night anyway so spending a lot of money on a place to rest your head isn't ideal. While there are plenty of great hostels in Leeds, if you are a solo traveler or someone who needs a comfortable place to sleep and doesn't want to break the bank, this quirky hostel is perfect for you! You will also have access to a garden, shared lounge, terrace, and free Wi-Fi.
Your tastebuds are in for a delicious treat at the number-one best non-music festival in the UK. For the past 7 years, North Leeds Food Festival has been giving locals and visitors alike the opportunity to sample some of the best food in Yorkshire.
But the North Leeds Food Festival isn't just a food festival, it's a freaking party with street food! With over 30 vendors offering a variety of food options for everyone, you will surely be in foodie heaven. You can try souvlaki at MorMor, hot dogs at Sausagebox, or pad thai at Sri Non Thai Kitchen. If you're a vegetarian, there's plenty for you too, with Vegan Junk Food offering loaded fries and mac and cheese—so yummy! You can also take a free cooking class to learn how to recreate your favorite festival dishes at home.
And of course, what would a food festival be without some drinks? With craft beers, Prosecco, and cocktails on offer, you can really indulge in this weekend food extravaganza.
And lest you neglect your sweet tooth, don't leave without trying the English Chocolate Fountain Company's fruit dipped in melted chocolate and Little Bubble Box's waffles that will take your IG game from a 1 to a 10. Senor Churro—my fav—will also be present with their delicious Spanish donuts that can be coated with chocolate, cinnamon, or sugar. You can get all three if you want, I won't judge!
Tickets to the North Leeds Food Festival cost less than £10, so it's a great day out for the family or a group of friends. You can enjoy live music, kids' entertainment, and of course, plenty of tasty treats.
Where to Stay:
This hidden-gem bed and breakfast is perfect for those who want some privacy without breaking the bank. You will be easily able to travel to North Leeds Food Festival from this beautifully appointed property which will feel like a home away from home thanks to the incredibly warm hosts and their genuine hospitality!
Crafting made a comeback during the pandemic, and from the looks of it, all the crafting girlies and boys aren't going anywhere. If you're one of the many who love knitting and crocheting, then you've got to visit the Leeds Wool Festival! This delightful festival has been around for 8 years now and is one of the most exciting things to do in Leeds.
The Leeds Wool Festival is a celebration of fiber arts with over 25 vendors and wool brands selling unique yarns, knitting gadgets and equipment, spinning materials, and other craft supplies. With a variety of workshops, competitions, and shops to buy from, this festival is not to be missed.
The festival is held at the Leeds Industrial Museum so be sure to check out the exhibits to learn more about the city's textile industry.
Where to Stay:
This lovely studio apartment is perfect for those who want a bit of peace and quiet from the hustle and bustle of the city. It has everything you need (like free parking, Wi-Fi, and access to a garden), plus a cozy bed! Perfect for getting some rest after spending your day browsing the festival.
Have you sorted your accommodation yet?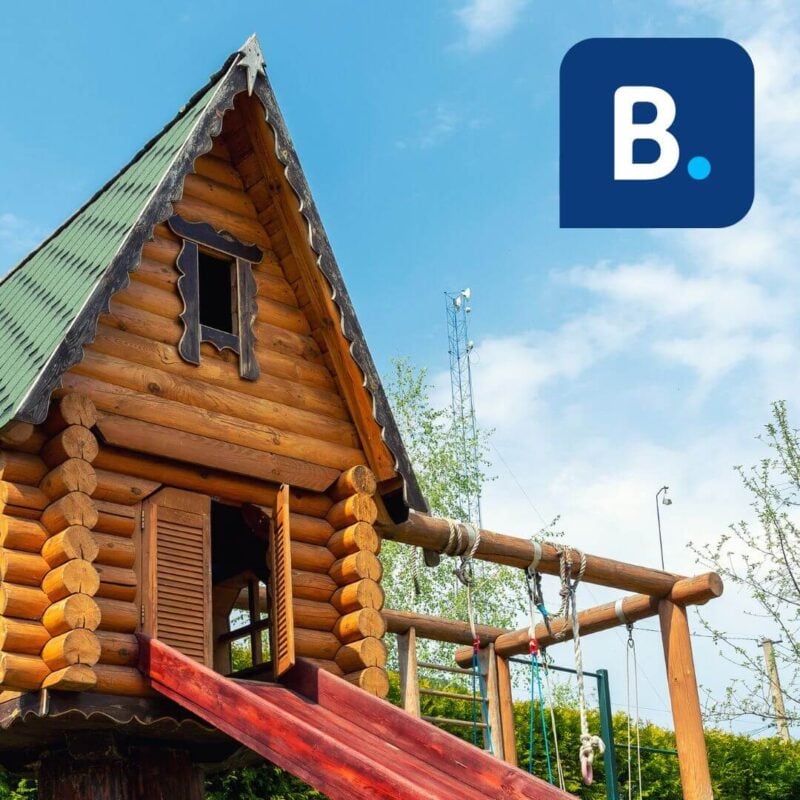 Get 15% OFF when you book through our link — and support the site you love so dearly 😉
Booking.com is quickly becoming our go-to for accommodation. From cheap hostels to stylish homestays and nice hotels, they've got it all!
View on Booking.com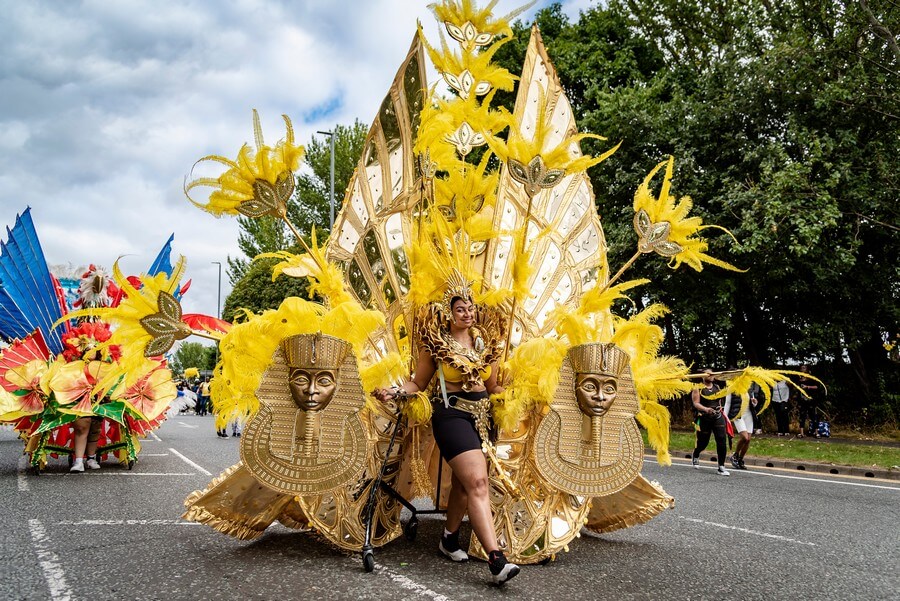 On the last weekend in August, Leeds goes WILD I tell ya, wild! The Leeds West Indian Carnival is a weekend celebration of Caribbean culture and it's sure to bring some sunshine into your life.
You will be able to experience live performances from different Caribbean bands, vibrant street dancing, and cultural displays with traditional costumes and dances, and delicious Caribbean food from around the world. This isn't just any ordinary festival—it's a parade! With over 40 floats making their way around the city, the festival is like a walking rainbow!
Make sure to enjoy all of the tasty treats that are available at the festival. Seriously, I don't think the UK has seen this much spice in their food before! You can have some delicious jerk chicken, curried goat, roti, or ice-cold sorrel juice. If you want to learn more about the history of the city's Caribbean community, there's also a market full of locally made art and crafts. It's a great way to support local businesses while taking in some culture.
At night, things get even more lively with DJs playing Latin music and people dancing until the sun comes up. The Leeds West Indian Carnival is an experience like no other and it's definitely one of the best cultural festivals in Leeds!
Where to Stay:
This stylish boutique hotel is situated right in the heart of Leeds. It has comfortable, modern rooms and a lovely rooftop terrace where you can have some drinks after a day at the carnival. Plus, it's close to all the attractions in Leeds city center too.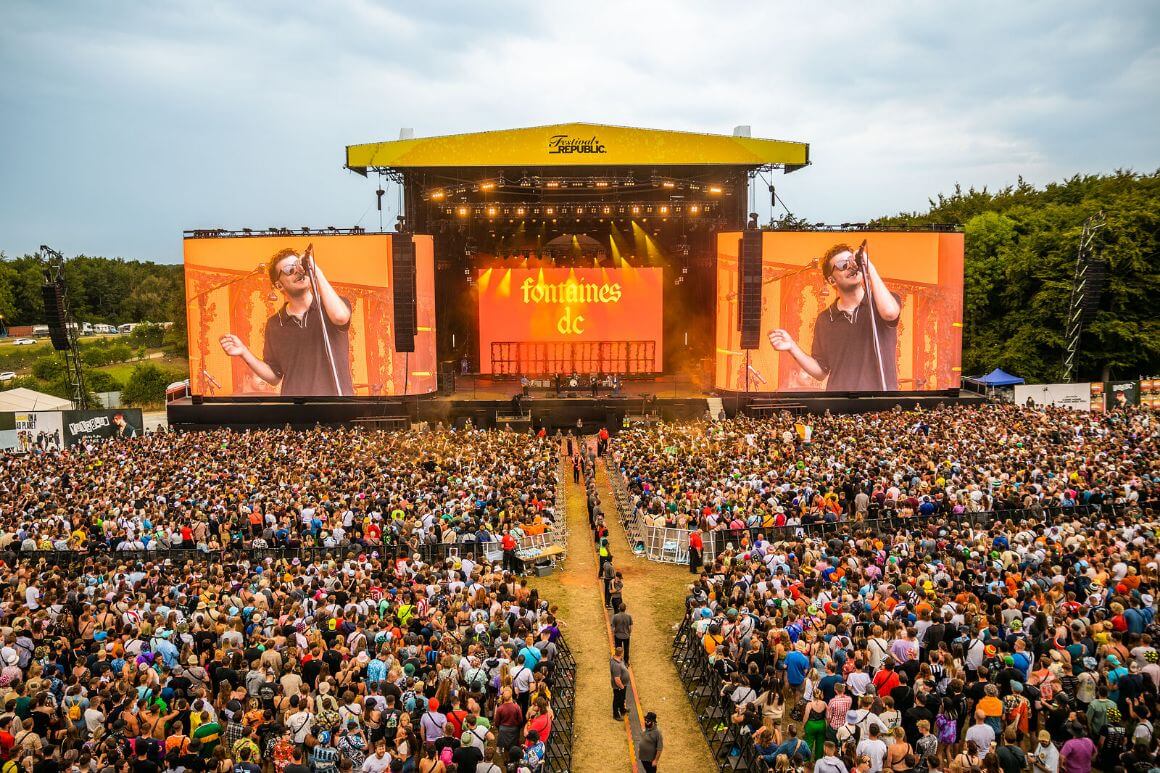 The biggest and brightest festival in Leeds is Leeds Festival. Featuring some of the biggest names in rock, indie, metal, and hip-hop, this huge music extravaganza attracts over 80,000 people every year and is definitely a huge highlight of the year.
Leeds Festival has been held since 1999 and has grown exponentially ever since, with performances from world-famous acts like The Who, Kendrick Lamar, and Post Malone, as well as by unique, lesser-known acts too that you may not have heard of before.
Alongside the music, you'll find carnival rides, food stalls, and lots of other activities to keep you entertained. And if you're feeling overstimulated, the festival offers camping sites so you can head back to your space, rehydrate, recharge, and head back out when your favorite artist is up.
Now, this isn't the cheapest festival in the game, and with headliners like that, it's expected. For a full weekend pass, it will cost around £300 but the good news is the festival accepts payment plans, so you won't have to fork all your money over at once. And if you don't want to attend the full weekend, day passes are available for £100.
Billie Eilish, Sam Feller, and The Killers are set to headline Leeds Festival this year—so don't forget to book your tickets soon!
Where to Stay:
There are several accommodation options for Leeds Festival. I highly recommend camping on-site if you plan to attend the full weekend. It's a great way to experience the festival and it's also the most budget-friendly option. But, if camping isn't your thing, there are plenty of hotels close by that won't break the bank.
Is This the Best Daypack EVER???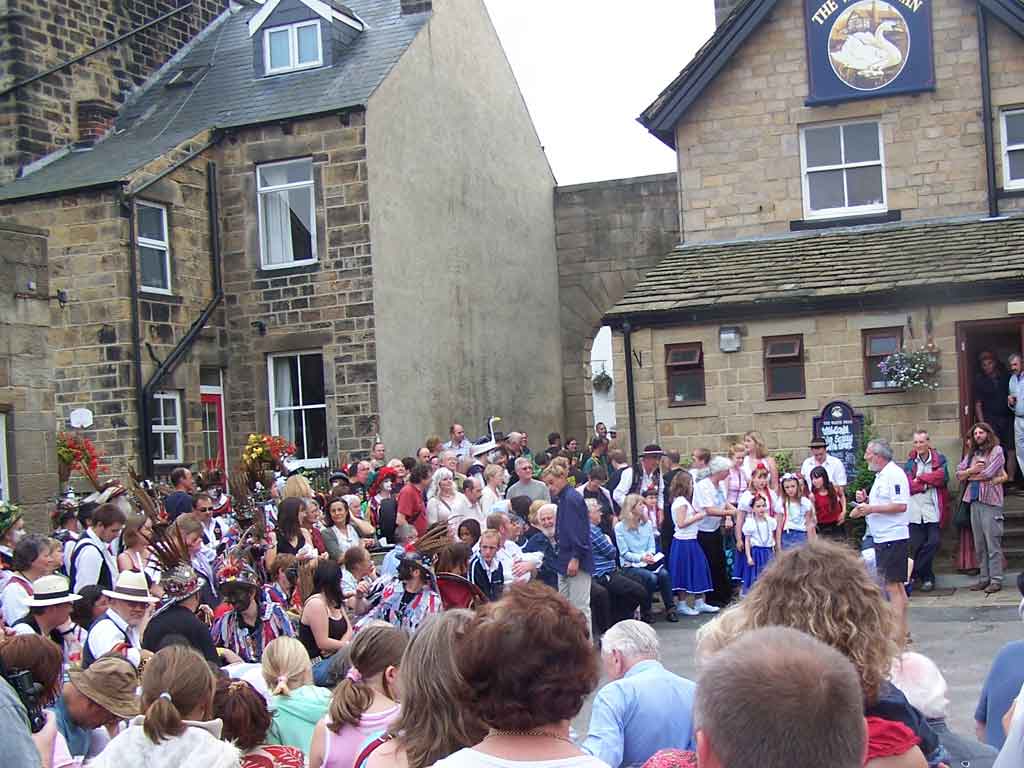 When: September
Where: Otley, West Yorkshire
Technically not in Leeds, the Otley Folk Festival is an annual event that's worth the short trip out of the city. This festival lasts for 10 days and celebrates music, local foods, and traditional crafts from the Yorkshire region.
You can expect live music performances from some of Britain's top folk bands, as well as traditional dance performances and workshops throughout the day. Many of the acts take place at the Otley Parish Church, it's a beautiful setting with its stained-glass windows and intimate viewings.
If you're looking to try some Yorkshire delicacies, Otley Folk Festival is the place for it. From classic fish and chips to homemade pies and cakes, you'll feel like you're in your grandma's kitchen … Well, if your grandma is English.
The Otley Folk Festival is free and open to everyone, and it's a great way to get out of the city and explore some of Yorkshire's beauty. Plus, with all the activities and performances at the festival, you won't be running out of things to do anytime soon!
Where to Stay:
Take a break from the city and book a stay at this quaint guest house located conveniently near the festival. You will have access to all modern amenities as well as stunning views of the Yorkshire countryside. The delicious breakfast served every day is a huge hit with guests! If, on the other hand, you'd like a soak after a tiring day out, you might want to consider Yorkshire hotels with private hot tubs.
When: November
Where: Leeds
As one of the longest-running festivals in Leeds, the Leeds International Film Festival, celebrating its 37th edition this year, sees film fans from all over the world gathering in the city to celebrate some of the best independent international films in the world.
Ever since French inventor Louis Le Prince filmed the world's first moving images in Leeds in 1888, the city has become a hub for filmmakers and cine fans alike, with the festival becoming one of the top annual film events in the UK.
The festival, which runs for 12 weeks, hosts over 200 screenings of some of the best films from around the world. And if you're interested in filmmaking, there are also directors' talks and workshops to attend. It's an excellent way to get insight into the art form that created modern film.
Tickets range from £10 to £20 depending on which screenings you're interested in, making it an affordable way to experience the world's most important films.
Where to Stay:
This modern hotel is just a few minutes away from the festival and is a great way to prevent missing out on any of the action there! This comfy and cozy property provides you access to free Wi-Fi as well as an excellent on-site bar and restaurant.
Final Thoughts
A northern gem, Leeds is a city pulsating with energy and diversity. From vibrant cultural festivals to glorious countryside views, Leeds offers an unforgettable experience that will leave you wanting more.
With its unique mix of old-world charm and modern atmosphere, Leeds will surely become one of your favorite destinations, especially if you attend one of its many exciting festivals. From Live at Leeds to the West Indian Carnival, Leeds sure knows how to have a good time!
I don't know about you, but I'm always looking for the absolute BEST time, and for the best time in Leeds you gotta go to Leeds Festival. I mean, if a festival doesn't even need an introduction, you know it's good! As one of the best music festivals in the UK, Leeds Festival is a festival you just can't miss in Leeds!
ALWAYS sort out your backpacker insurance before your trip. There's plenty to choose from in that department, but a good place to start is Safety Wing.
They offer month-to-month payments, no lock-in contracts, and require absolutely no itineraries: that's the exact kind of insurance long-term travellers and digital nomads need.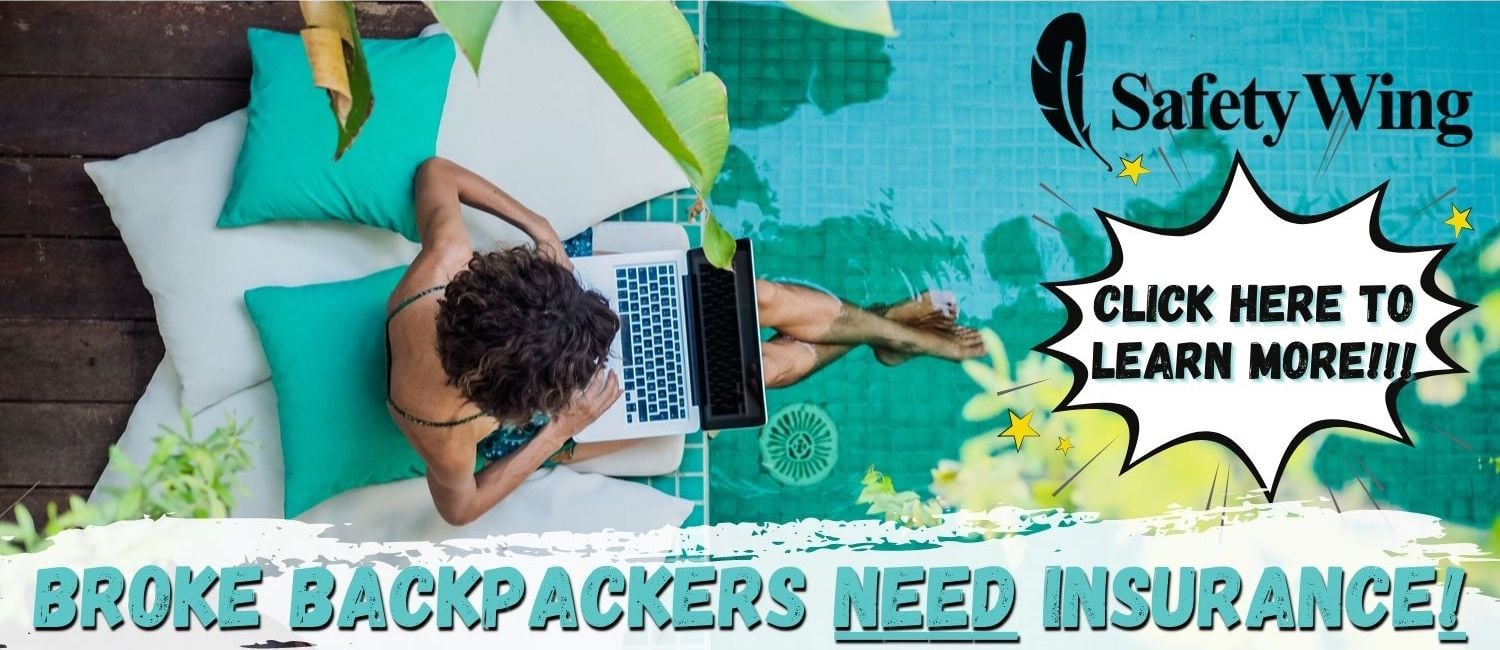 SafetyWing is cheap, easy, and admin-free: just sign up lickety-split so you can get back to it!
Click the button below to learn more about SafetyWing's setup or read our insider review for the full tasty scoop.
---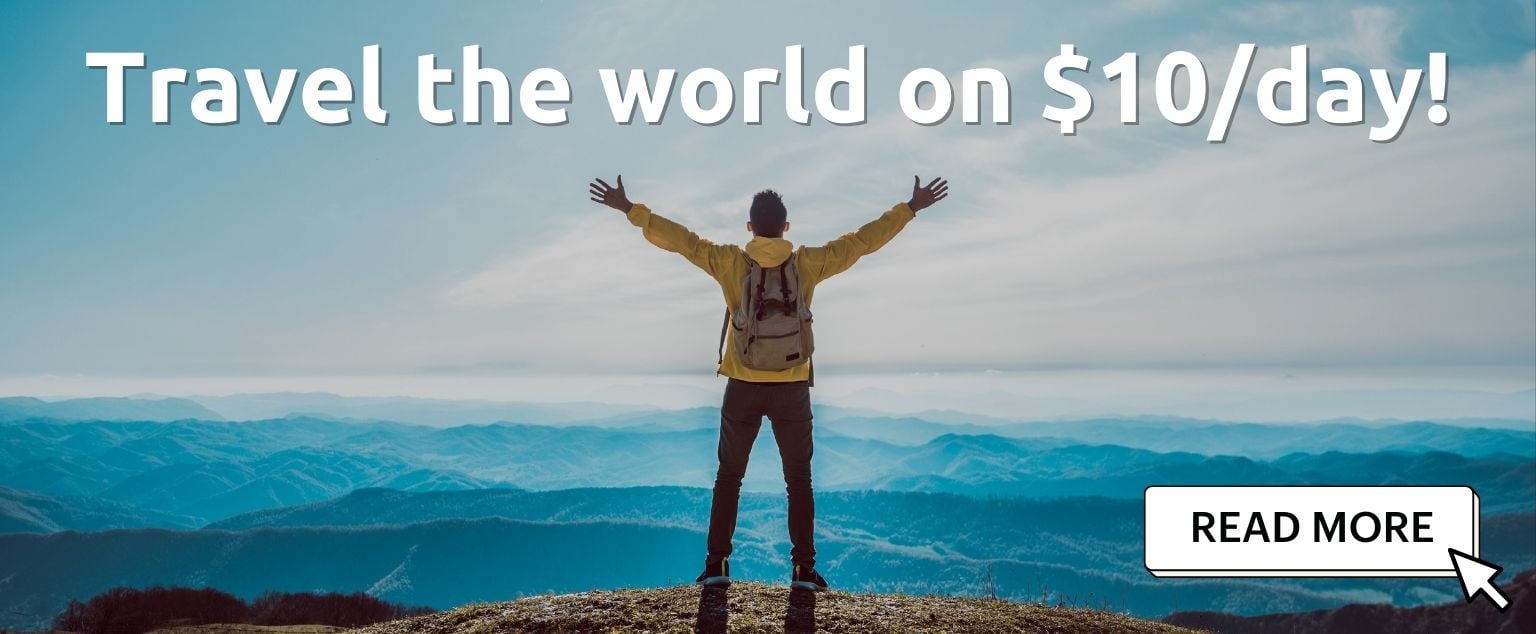 And for transparency's sake, please know that some of the links in our content are affiliate links. That means that if you book your accommodation, buy your gear, or sort your insurance through our link, we earn a small commission (at no extra cost to you). That said, we only link to the gear we trust and never recommend services we don't believe are up to scratch. Again, thank you!