London is an iconic destination. From its red double-decker buses and Big Ben to its hip East End, the English capital is full of exciting places to explore.
When it comes to nightlife, London is also amazing. With countless bars and plenty of big nightclubs, there's a lot of fun to be had here. And if you're in town to party, the best way to stay – especially if you're on a budget – is at a party hostel.
If that's what you're looking for, you've come to the right place. We've selected some of our favourite party hostels in London to help you suss out the best one for your travel needs.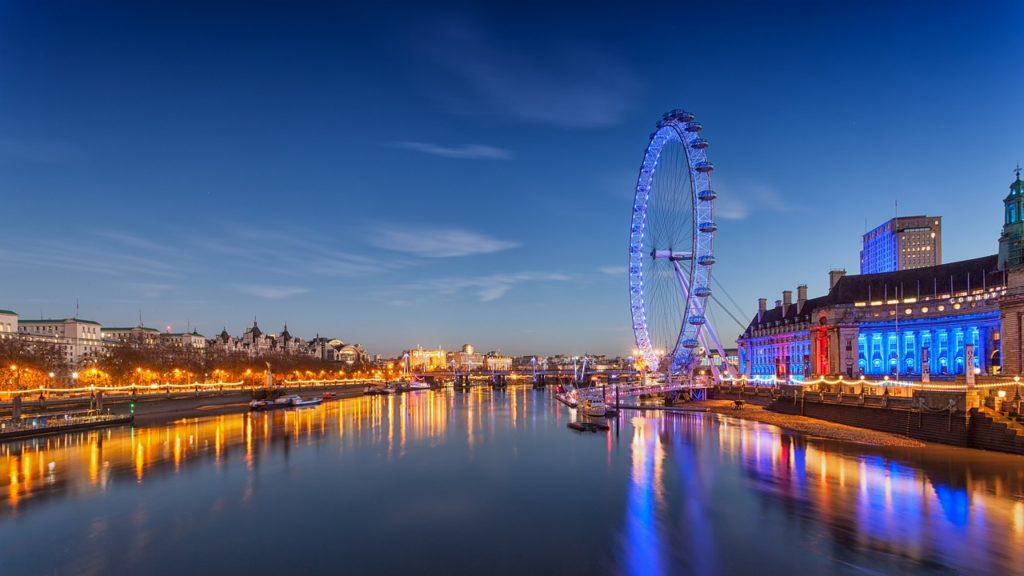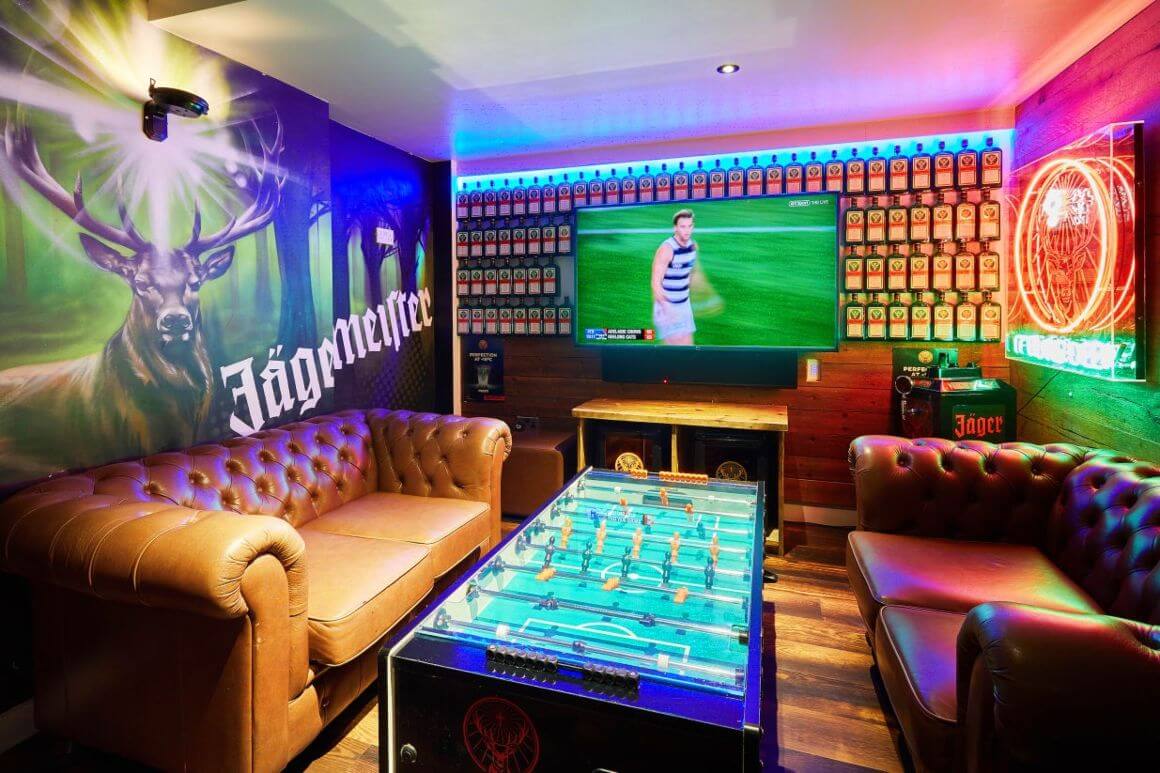 Part of the St Christopher's Inn chain of hostels, this party-centric hostel is all about the fun times and good vibes. As such, it's become something of a hub for fun-loving travellers who want to party the night away in London. It's even been voted one of the best party hostels in the world.
The action all happens at its very own Belushi's bar, with a range of different events and nightly shenanigans. More than anything, though, it's the place to be pretty much all night. If that sounds too lively for you, there's always the Dugout, a purpose-made venue for catching live sports games and tucking into some burgers.
When sleep calls, this party hostel in London claims to be the UK's first capsule hostel, boasting "Japanese-style" pod beds complete with mood lighting, USB ports, and privacy curtains. The private room option is even more awesome, boasting a view of the Shard.
Where is St Christopher's Village?
Possibly one of the best locations for a hostel in London, St Christopher's Village is situated in the vicinity of London Bridge. This means you're just a short walk from such attractions as Borough Market and Tower Bridge. There are also two Tube stations nearby, so exploring London will be a breeze.
The hostel has some cool dorm options, as well as some private rooms on offer:
Mixed dorm
Capsule dorm
4+ bed private rooms
Prices start from $18 USD per night.
Any extras?
There are some additional perks to staying at this branch of St Christopher's Inn. They include:
Restaurant
Bar
Games room
24-hour reception
Outdoor terrace
Luggage storage
Laundry facilities
Key card access
As for events, they put on the following:
Club nights
Drinks deals
Drinking games
All in all, St Christopher's Village is a pretty cool place to stay. It's a top party hostel in London that wipes away the grimy image of the "traditional" backpacker's hostel, and polishes it up with boutique aesthetics.
The BEST Travel Backpack?!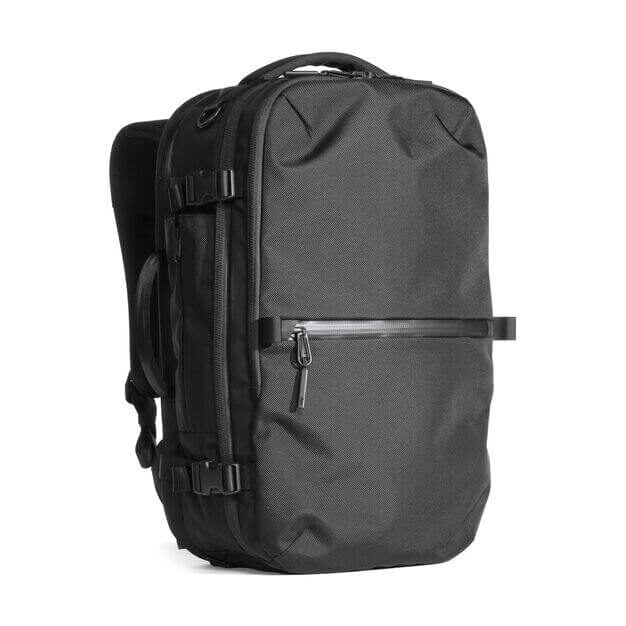 Pssssst! Not picked the perfect travel backpack yet? The Broke Backpacker team has tried out over thirty backpacks this year! Our favourite travel backpack is the Aer Travel Pack 2.
View on AER
This hostel is big. Around 300 guests can be packed in here at any one time, so it's always going to be lively. Its new contemporary interiors are bright and colourful, with a load of neon furniture in its numerous shared spaces.
The communal lounge is the chilled option. For party animals, you'll likely be frequenting the bar area on the rooftop terrace, complete with views of the London skyline. There's also a games room with billiards, arcade machines – the works.
There are often events going on here, which makes it easy to meet other travellers. The on-site bar hosts happy hours, with plenty of other fun activities (more on those later) to get the party started before you head out to explore London's nightlife.
Where is SoHostel?
The incredibly central location of SoHostel is one of the best things about it. It's just steps from Oxford Street, close to all the bars and pubs of Soho and all the nightlife options in Piccadilly and Leicester Square. This is one party hostel in London that really has an awesome location and party credentials.
Room options here include:
Mixed dorm
Female dorm
Double room (private)
Twin room (private)
Prices start at $28 per night.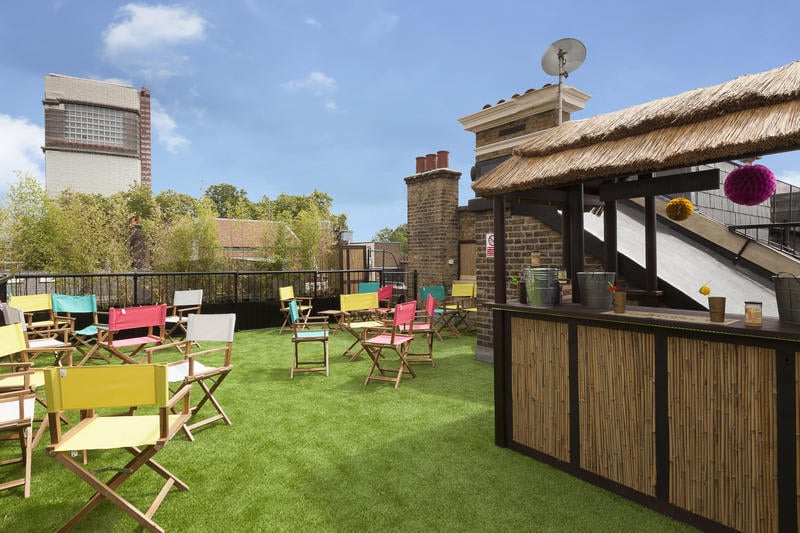 Any extras?
As for amenities, there's a lot going on here. Guests can make full use of these, which include the following:
Breakfast buffet
Games room
Tour bookings
Cafe
Rooftop bar
TV lounge area
"Pamper room"
24-hour reception
And those events? They include:
Drinks deals
Happy hour
Daily specialist on cocktails
Karaoke night
Live music
Drinking games
Claiming to have some of the cheapest drink prices in Soho, SoHostel is a great place to drink and make merry. It also happens to have one of London's best nightlife spots on the doorstep, and is the ideal place to come for a wild weekend in London. What's not to like?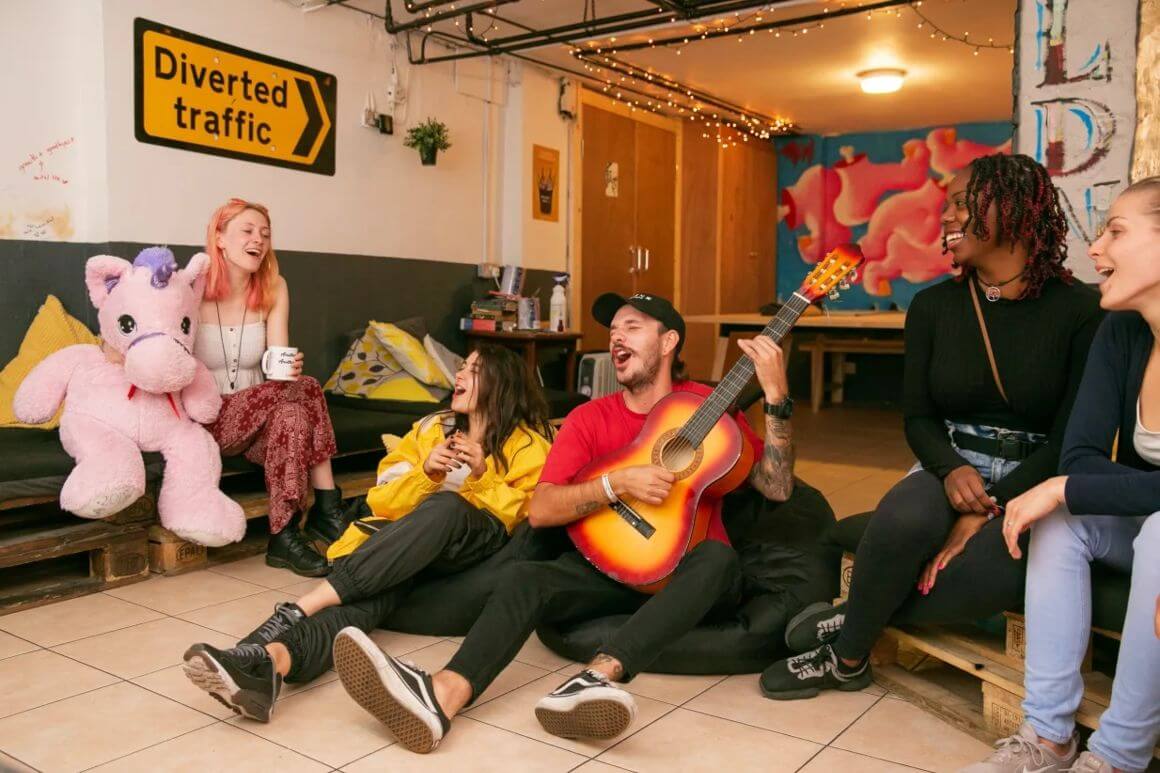 Hostel One Camden is actually situated in an old pub, which is a great place to be as far as party hostels go. And even though it's been converted into a hostel, the bar remains fully intact.
Claiming to be "designed and run by backpackers, for backpackers", this is the sort of hostel that tries to make sure every guest has the best time possible. The friendly staff create a super welcoming atmosphere, and are always on hand to make sure drinks are flowing.
Thanks to the staff (and the pub setting), this is a super social hostel. It's a great option for solo travellers visiting London, since the regular family dinners always get everyone talking.
Where is Hostel One Camden?
Situated in quirky Camden, staying here means you'll get to enjoy a slice of local life with great pubs, nightlife, and music venues on the doorstep. From here, Camden's markets are also easily explorable in the daytime. There's also a Tube stop very close by, so travelling around London's best sights is easy.
They have the following dorm options available (and one private room):
Mixed dorm
Female dorm
Private double room
Prices start from $26 per night.
Any extras?
Other than an awesome place to lay your head for the night in a great location, this hostel offers a number of extras:
Traditional pub bar
Cafe
Communal kitchen
24-hour reception
Security lockers
Laundry facilities
Tours/travel desk
TV lounge
Being a top party hostel in London, there are some fun activities, too:
Free family dinners
Free daily tours around the city
Drinks deals
Being basically a pub itself, this place has a truly great atmosphere. We can't recommend it highly enough for solo travellers looking to experience an authentic slice of London's nightlife. You'll definitely make some friends, too.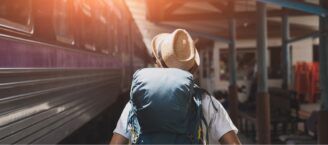 Unlock the The Broke Backpacker's GREATEST Travel Secrets
Sign up for The Broke Backpacker Newsletter to receive weekly tips on how to travel on a budget + a FREE copy of The Backpacker Bible!
Belonging to another popular chain of hostels, Generator London is no stranger to partying. Not only is this one of the best in London, but it's also one of the best party hostels in Europe.
The hostel bar is a lively sort of place and is decked out with fashionable interiors. This place really looks like a boutique hotel rather than a hostel and is full of social spaces. In terms of dorms, these are clean, comfortable, and spacious.
Set in a former police station, Generator London is the place to be for an epic time.
Where is Generator London?
You'll find Generator London in Russell Square. This is a central London location that means you'll have a whole host of city sights on the doorstep. From here, it's just a few minutes walk to Covent Garden and Regent's Park, as well as the British Museum. It's also convenient for travelling around the UK, since it's near both King's Cross and Euston Station.
As for room options, you can choose from the following dorms and private rooms at this London party hostel:
Mixed dorm
Female dorm
Twin room
Double room
3+ bed private rooms
Prices start from $18 per night.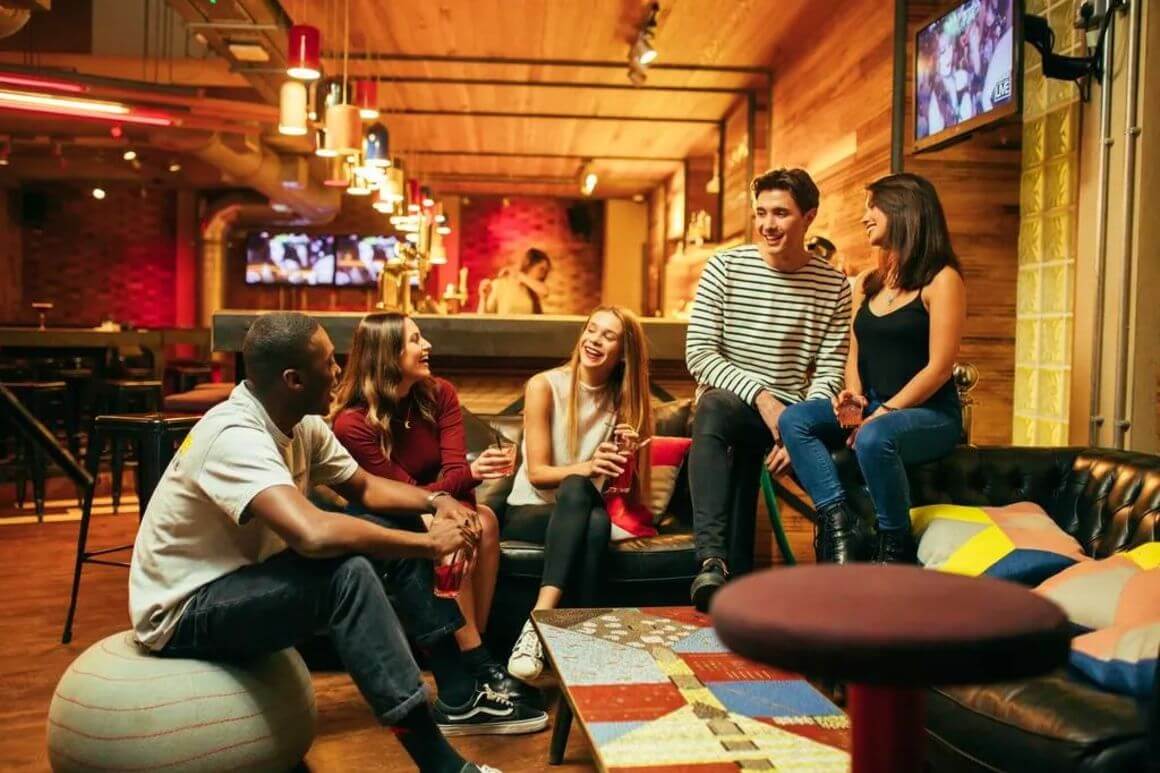 Any extras?
Being one of the best party hostels in London, you can bet it's got a whole load of amenities. Here are some of the most useful facilities and additional perks that guests can use when they're staying at Generator London:
Chill out areas
Cafe
Bar
24-hour reception
Bicycle hire (additional fee)
Nightclub
Games room
Restaurant
And, yep, there are events, too. Activities at Generator London designed for merry-making and entertainment include:
Drinking games
Karaoke nights
Seasonal events (e.g. St George's Day celebrations)
Resident DJ nights
Live music
Drinks deals
IThis branch of Generator really shows you what London's all about. Not only is the hostel itself a place to party, but there's a ton of nightlife on the doorstep. Throw in super modern boutique vibes and a professional (but fun) team of staff, and you've got yourself one of the best hostels in London – let alone for partying.
This place comes with a warning – "reservations here are only recommended here if you want to have fun and party." With that in mind, if you're backpacking London to meet other people and have a ball, then this party hostel is totally for you.
This self-acclaimed super social hostel is part of the Hostel One group – which is run by backpackers for backpackers – so they know what the deal is. This particular iteration of the franchise is situated in a pretty cool 19th-century building and comes with stylish hangout spaces, an intimate terrace, and a cosy lounge.
Reviews are glowing. People rave about the cleanliness; some people even claim you can lick your spilled drinks off the floor, it's that clean. While we don't recommend that at all (no matter where you are), the consensus is clear – it's one of the best hostels in London.
Where is Hostel One Notting Hill?
This branch of Hostel One is situated in the famous Notting Hill. One of London's most picturesque neighbourhoods, it's a vibrant place filled with pubs, cafes and boutiques. Portobello Road Market is a stone's throw from the hostel, and you'll also be close to Hyde Park and Kensington Palace. Getting around is easy, too; Bayswater Tube station is a 10-min stroll away.
There are a few room options at Hostel One Notting Hill, with 78 beds in total. They include the following dorms and private rooms:
Mixed dorm
Double room (private)
Twin room (private)
Prices start from $29 per night.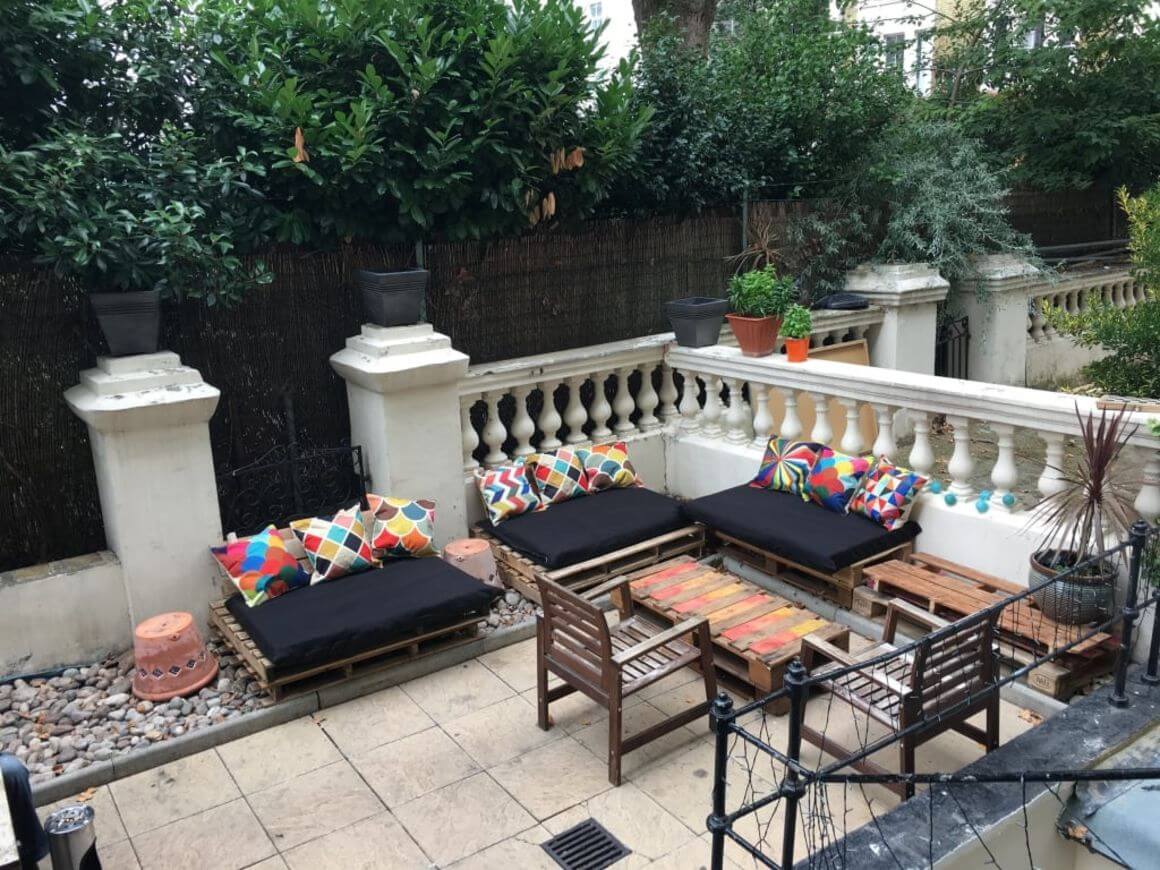 Any extras?
It may not be a fancy boutique hostel like Generator or St Christophers, but this place still packs a punch when it comes to additional facilities. These include:
Free family dinners
Communal kitchen
Laundry facilities
24-hour reception
Security lockers
Luggage storage
Outdoor terrace
Free tea and coffee
Events and activities at Hostel One Notting Hill include:
Free nightly pub crawls (led by "nightlife professionals")
Free daily tours around the city
Drinking games
Club nights out
Theme nights in
If you want a party experience in London to be a more intimate one, this is one hostel that you should consider. It's not super polished (like others on this list) and it's not crazy about partying, but the staff are great and it's a sociable place to be.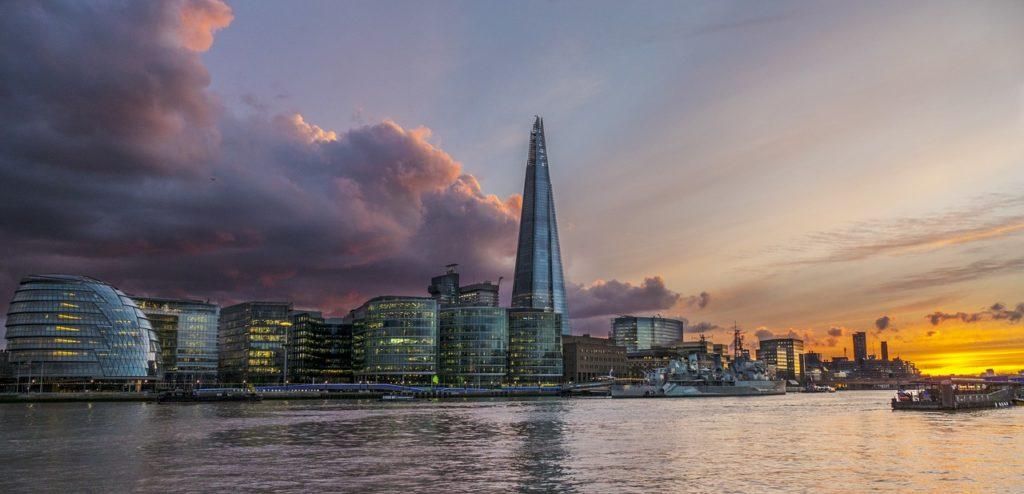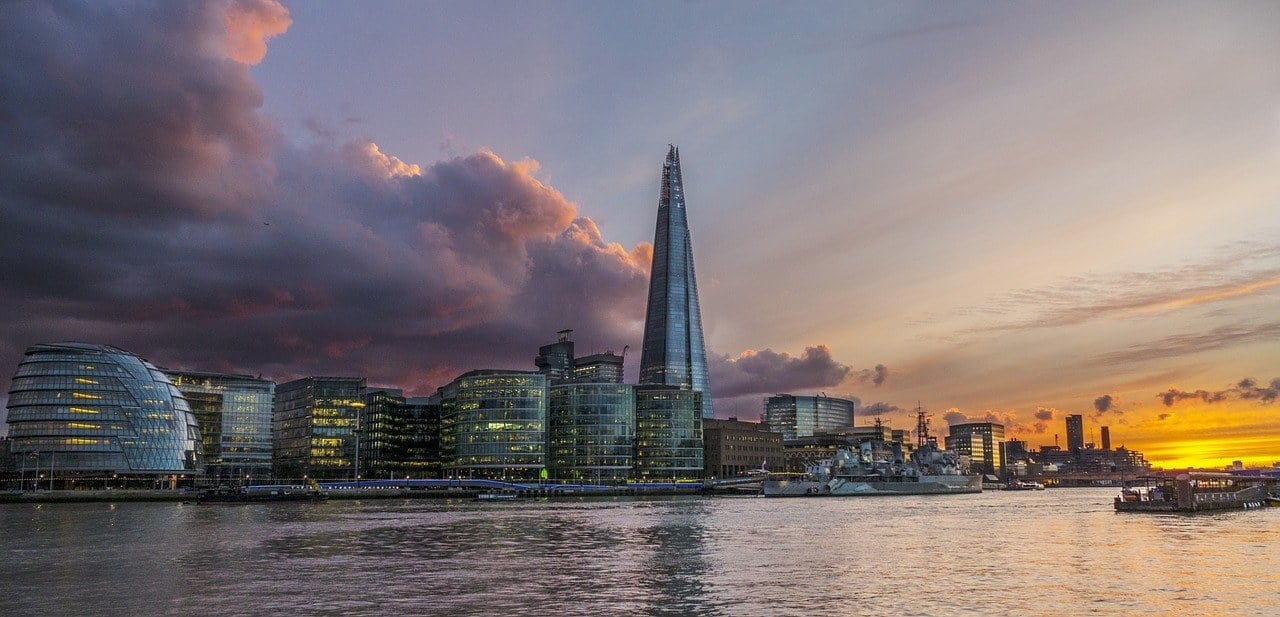 Party Hostels in London FAQ
How cheap are hostels in London?
Though London isn't known for being a cheap city at all, the hostels here are surprisingly budget-friendly. They definitely make staying in the UK capital much more affordable, even if they are pricier than other European cities.
The cheapest price for a dorm room, for example, starts at around $18 dollars. But the average tends to be more like $25 – $30 per night. Private rooms are at least $40. Often hostels come with various amenities though, and a few free perks (breakfasts and family dinners, for example).
Are hostels in London safe?
London's hostels are safe indeed. They're usually staffed around the clock, and come with other security features like CCTV and key card access. To keep your belongings safe, there are also security lockers that you can use.
As far as London itself is concerned, the city is like any other European capital. Most of the time you'll be fine, just keep an eye on your belongings like your phone and your wallet, especially in public transport and around crowded tourist hotspots.
Making sure you can get home at night safely is also very important. There's always Uber – just ensure you can remember where you're actually staying!
Are there any more party hostels in London?
There are a few other options for party hostels in London. One of them is the very well known Clink78 (from $26 per night). Complete with their own live music venue and basement bar, this hostel is super close to King's Cross Station and the delights of Camden.
For more pub action Pub Love @The Crown Battersea (from $16 per night) is also situated in a pub. It's open to the public, too, so you can get to meet some locals over a pint or gin and tonic.
There's also another branch of St Christopher's in London – St Christopher's Camden (from $23 per night). Here you get the boutique edge of this hostel franchise combined with Belushi's bar, with its live music and that Camden location, of course.
Final Thoughts on Party Hostels in London
Experiencing London's nightlife is one of the best things to do in the city, so it's no wonder you're looking to stay in a hostel that is all about partying. If you are in the capital to dance the night away or just want to have a few drinks and meet other like-minded travellers, then booking a bed in one of these hostels is a great place to start.
London is expensive for backpackers. But with these hostels, you'll get an affordable bed for the night, cheaper drinks, and the chance to make lifelong friends. So it's time to take that trip, London is calling…