London is awesome. If you like your European capitals with a lot of history and grand buildings, well you'll find that here. More than that though is multicultural, vibrant, and cool London with the great food scene and amazing nightlife.
Obviously, not all of the city is going to be like that. In fact, some parts of London can be downright dangerous. There's also the chance of petty theft and scammers in some of the biggest tourist areas and the terrorist attacks.
The British capital is a great place to visit, but our aim is to make it even better for you with this epic insider's guide to staying safe in London. We will be covering just about everything from London's public transport – including the famous Tube and the literally iconic double-decker red buses – all the way to how not to get a dodgy stomach from eating out in London.
So whether you're thinking of a family trip to London, whether you want to come to this cool city on a solo travel trip, or if you're just wondering whether or not London is safe to visit right now, we've got you covered with our insider's guide. Ready? Let's do this.

Unlock Our GREATEST Travel Secrets!
Sign up for our newsletter and get the best travel tips delivered right to your inbox.
How Safe is London? (Our take)
London is a major backpacking destination. This is a global city that you might think is all about Big Ben and Harrods, but there's so much more going on here that it's going to literally blow your mind.
That said, it's not always Mary Poppins. It's also Oliver Twist and Jack the Ripper.
Pickpockets around big transport hubs and tourist hotspots (crowded places, basically) are definitely an issue. These guys will be on the lookout for shiny smartphones and bulging wallets.
Thieves on motorbikes are a relatively new thing, whereby they zoom past and grab anything of value you happen to be holding. Usually, that's a smartphone. Also, mugging does happen here – this depends on what area of the city you're in, however.
Terrorism has occurred and is still a sensitive subject for the city. It's been targeted by terrorists in the past so the alert is still pretty high – "severe" is the official warning, meaning an attack is "highly likely". Your bags will be searched at places like museums, and don't be surprised if Tube stations are closed because of bomb scares, or that a "suspicious package" being found might delay a train.
Generally, Londoners will roll their eyes, tut and carry on with their day. Business as usual. So to them, at least, London is safe.
There is no such thing as a perfect safety guide, and this article is no different. The question of "Is London Safe?" will ALWAYS have a different answer depending on the parties involved. But this article is written for savvy travellers from the perspective of savvy travellers.
The information present in this safety guide was accurate at the time of writing, however, the world is a changeable place, now more than ever. Between the pandemic, ever-worsening cultural division, and a click-hungry media, it can be hard to maintain what is truth and what is sensationalism.
Here, you will find safety knowledge and advice for travelling London. It won't be down to the wire cutting edge info on the most current events, but it is layered in the expertise of veteran travellers. If you use our guide, do your own research, and practise common sense, you will have a safe trip to London.
If you see any outdated information in this guide, we would really appreciate it if you could reach out in the comments below. We strive to provide the most relevant travel information on the web and always appreciate input from our readers (nicely, please!). Otherwise, thanks for your ear and stay safe!
It's a wild world out there. But it's pretty damn special too. 🙂
Is London Safe to Visit? (The facts)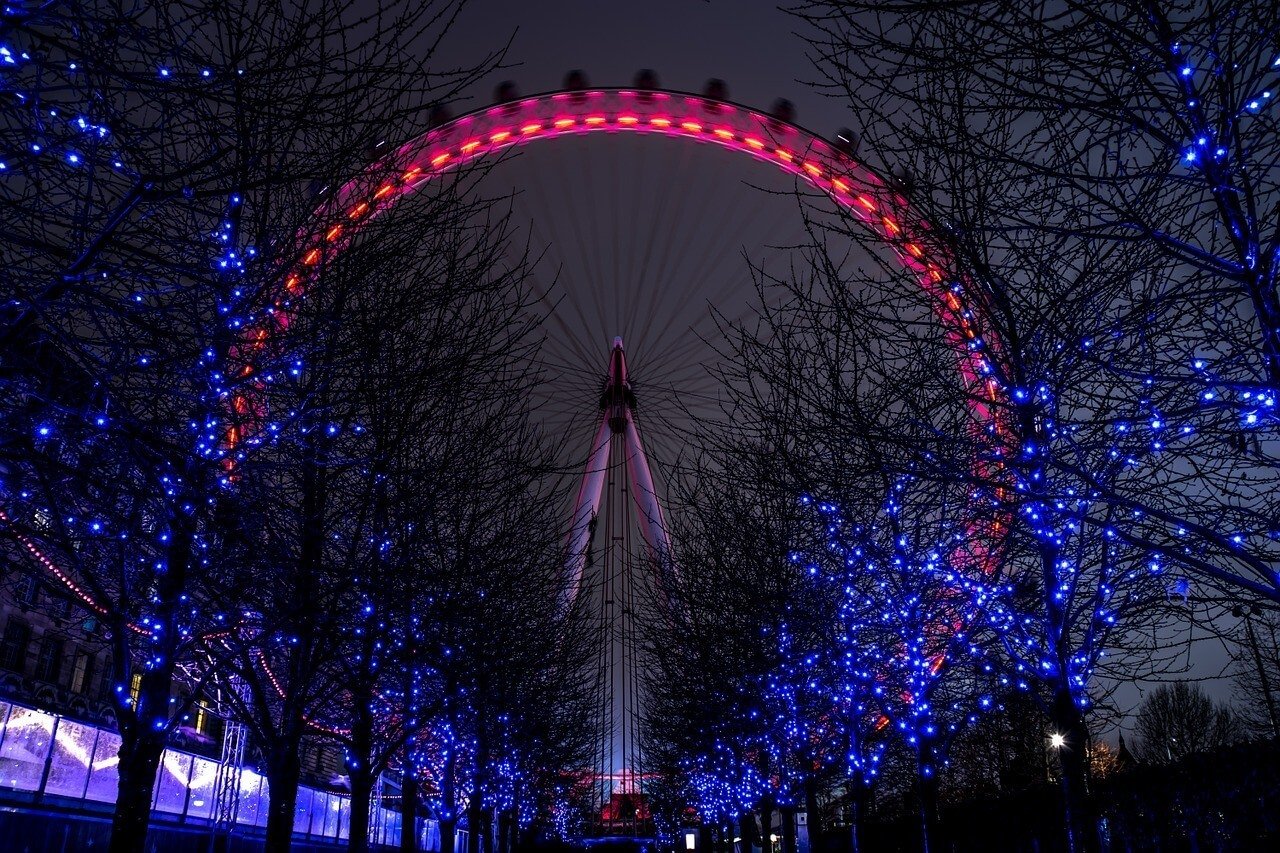 Tourism in London is a big deal – it's on the rise, too.
In 2018 it saw 37.9 million visitors, which is more than four times the population of the city. It's an iconic international city that most people, probably, will want to visit at least once in their life, like Paris or Rome.
Unfortunately, along with tourism, crime is also on the rise. It had been falling consistently, but in 2014 severe police cutbacks were rolled out as well as social austerity and crime has been on the rise ever since.
Knife crime has gone up by 24%, gun crime by 42%. Theft has gone up 12%. And those moped gangs have been a trend since 2014. These gangs operate even in daylight hours in central areas like Great Portland Street and have threatened people with weapons.
The United Kingdom itself is 57th on the Global Peace Index, which is sort of a middling – below Qatar and just above Montenegro.
But seriously, most Londoners live a harmonious life and just want to get on with their day.
Is it Safe to Visit London Right Now?
Updated October 2019
Crime
Knife crime is on the rise across London. Most of this appears to be gang related or stemming from feueds but there have been a few "randomn" attacks of late. So far no tourists have been impacted.
Protests & Demonstrations
There is some political upheaval going on in the UK at the moment. This is causing tension between different groups of people and London has been the main stage for all of it. Even racially motivated attacks have been on the rise.
Marches and demonstrations are pretty common at the moment but are usually peaceful. However, we'd still recommend to not get involved as they can turn violent. The reason for most of it? Brexit, aka leaving – or not leaving – the European Union. It is anticpated that there will be more protests and these may become heated as and when the date of leaving the European Union approaches. It may be wise to avoid discussing this deeply divisive issue with locals.
Extinction Rebellion have also been protesting widely across the city but these protests are peaceful.
Terrorism
There's also a threat of terrorism. There have been a number of incidents in recent years, with 2017 being particularly bad. London's security services are on high alert and are reported to be stopping potential attacks in their tracks. That said, some do happen. For example, barriers have been installed on major London bridges, and outside places like the Houses of Parliament to prevent attacks on pedestrians by people driving cars and vans onto pavements.
Right wing terrorism is also a concern, with that general kind of ideology on the rise across Europe.
However, the threat of terrorism is statistically very low and you have more chance been killed by a shark, lightning. or your own toaster.
Conclusion
In conclusion, London is safe to visit right now. Don't let any of that put you off. People live in London. There's a famous picture of a man running away from a terrorist attack that occurred in London Bridge 2017, complete with a pint of beer in hand. That gives you an idea of the attitude. Come and join in!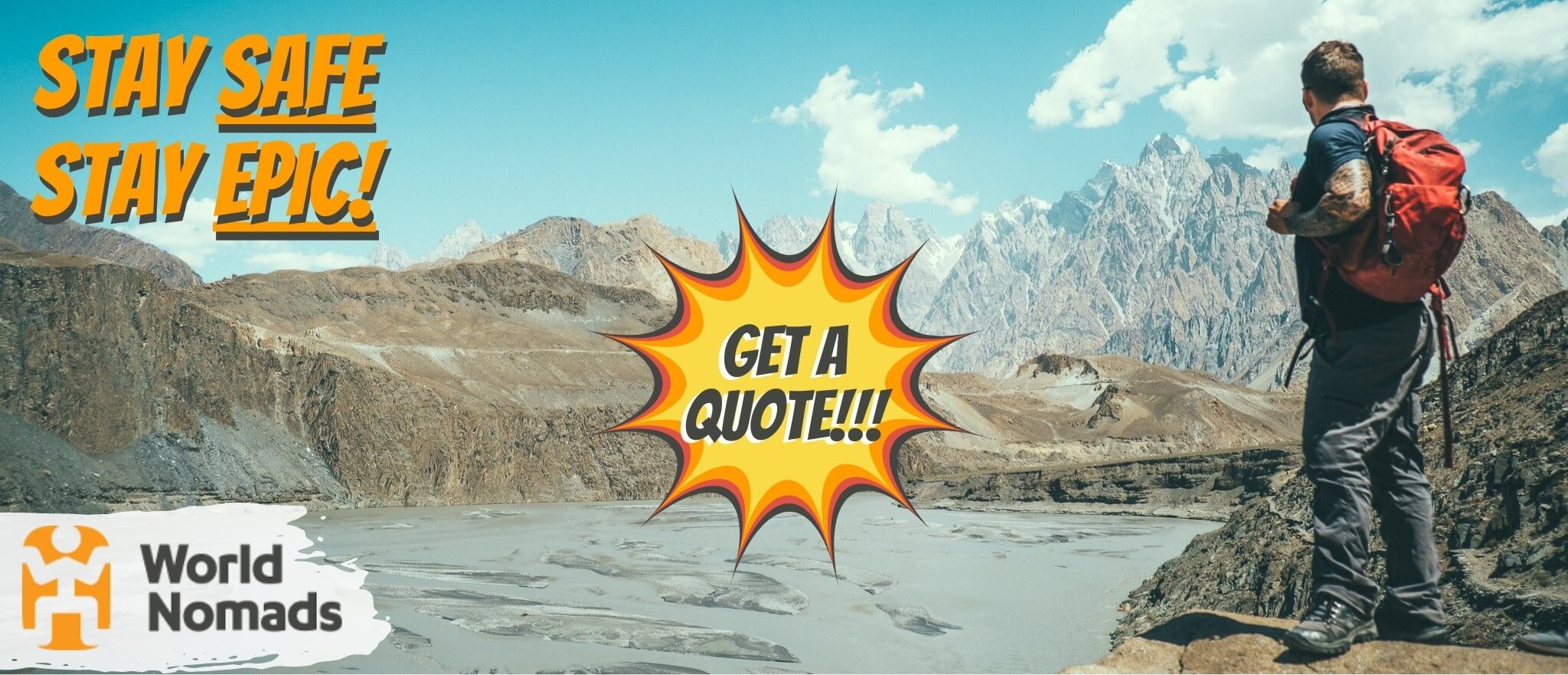 World Nomads' mission is to support and encourage travellers to explore their boundaries. They offer simple & flexible travel insurance, and safety advice to help you travel confidently.
They've been doing it since 2002 – protecting, connecting, and inspiring independent travellers just like you.
Get a quote below or read our in-depth review!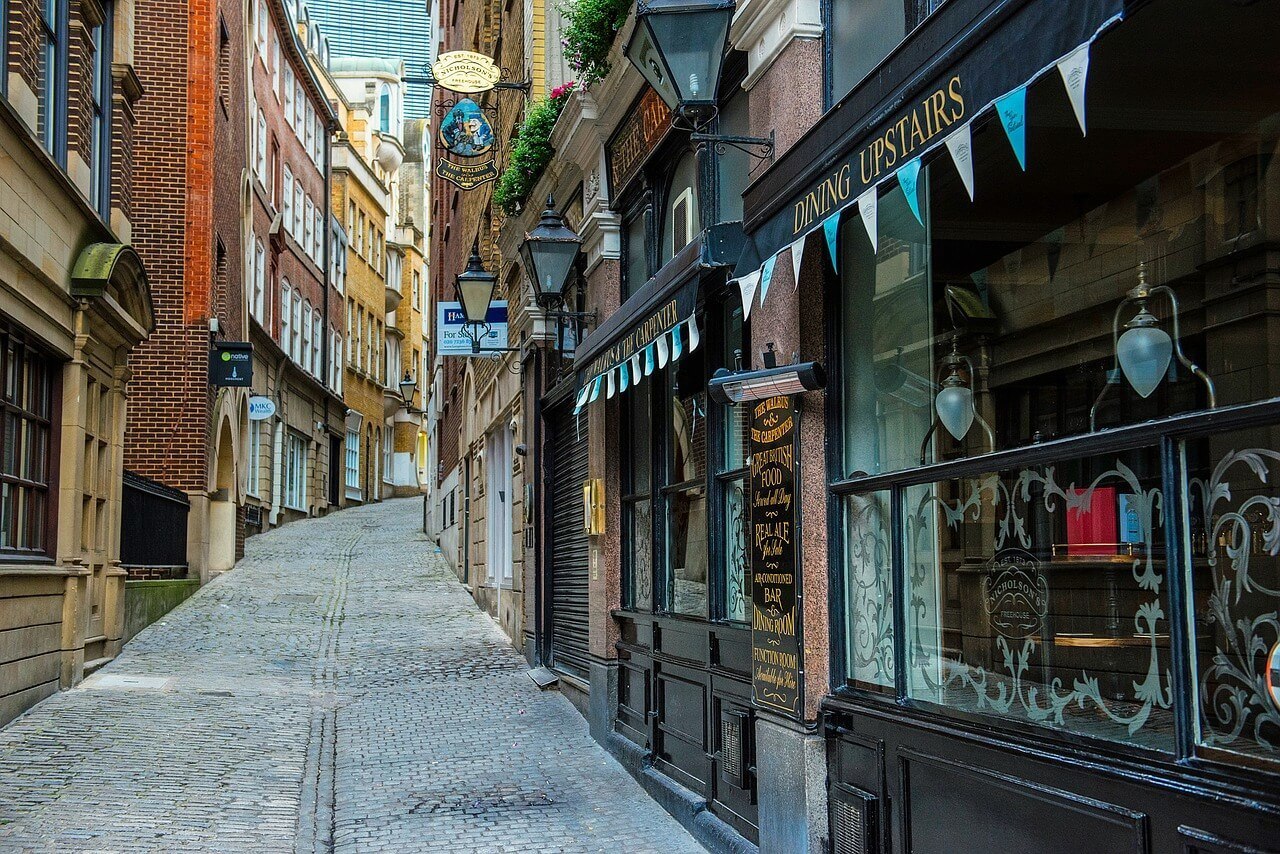 London may have its issues with terrorism and crime, but that shouldn't put you off visiting the amazing British capital. It's a historic, exciting city that you are going to love exploring. And in general, it's a pretty safe place. To help you stay extra safe and have an awesome time in the city, we've got together our top safety tips for traveling to London so you can tackle the capital like a travelling pro.
Stay aware of your surroundings – being oblivious to crime is a good way to become a victim of it.
Don't go around with your bag open – or a handbag that's easily accessible – especially in busy areas. Thieves dip!
And don't hang your bag on the back your chair – at a cafe or restaurant – it might just go missing.
Don't leave your bag unattended either – not only could it get robbed, but you may end up causing a big security alert.
Avoid having your smartphone in hand in certain areas – places like Dalston may be cool, but things can go missing here.
And don't put your phone in your back pocket – fine in Tokyo, not in London.
Take note of who's around you at ATMs – not common but having someone steal your freshly withdrawn money could happen this way.
Walk around confidently – looking lost might attract some unwanted attention. Walking with confidence will make you look less vulnerable.
Steer clear of drugs – London is liberal, except when it comes to drugs. Buying them is a good way to mix with some sketchy characters – and the police.
Avoid dodgy looking streets after dark – dodgy looking streets are usually where you find dodgy people. Be smart.
Leave flashy stuff at home – or in the hotel, where it will be safe. This includes wads of cash. If you want to bring some cash with you, wear a money belt.
Try to blend in – tourists in London always stand out. Backpacks on the front, wearing hiking gear in the city centre, having a map… All of these things and more will make you stand out as a tourist and therefore a potential target.
Beware: London has a drinking culture – or should we say drunk culture. Things can get very rowdy outside (and inside) pubs, bars and nightclubs. The last train home and night buses can be very raucous too. It can be fun, but things can turn ugly.
Don't skip the line – Londoners queue for things, always. No one skips the line and it would be considered rude to do so.
Pubs aren't table service – stand at the bar and wait for your turn. People will hate it if you "reserve" a table with your bag, too.
Avoid wearing football shirts if there's a big match on – it could cause a passionate response from the opposing team's supporters. Football rivalry + high testosterone levels + drinking = potential trouble.
Try not to fall asleep on the last train home/night bus – you could end up miles from where you're staying.
Plan your journey – you don't want to be lost on the Tube with a stream of commuters on your back.
Londoners aren't as grumpy as they're painted out to be – if you're in trouble, need directions, or help, ask someone! They'll give you a hand.
But don't get in people's way – standing on the left side of an escalator, stopping in the middle of the pavement may enrage some people.
Learn some British lingo – for example, you may be confused when people keep saying "quid" – that's 'Pound' (£) – or "sorry" to try to get past you in a busy shop or something.
Be polite – please, thank you, sorry. The three big words. Use them liberally – that's how it is here.
Understand that big events affect the city – Notting Hill Carnival, the London Marathon, some gig in Hyde Park. Not only are roads closed, but crowds gather and the atmosphere changes, which can affect your trip – and your safety. Check what's going on!
Those were our tips for staying safe in London. Keep them in mind, and you'll be bound to have an awesome time exploring this multicultural hub of heritage and the modern-day. Eat food from all over the world but stay in one city. Stop for a pint (or two) in the pub with everyone else. London, away from all the warnings, is a pretty safe city. Remember to be polite, use your common sense, and enjoy!
Keeping your money safe in London
You're travelling and having an amazing time. Then suddenly your wallet is missing. How the…? Exactly. Pickpockets and petty thieves can hit you when you least expect it and leave you with no money.
London may not be the pickpocketing capital of the world, but stuff like this can still happen. The answer is having nothing in your pockets to pick in the first place. We're talking travel money belt.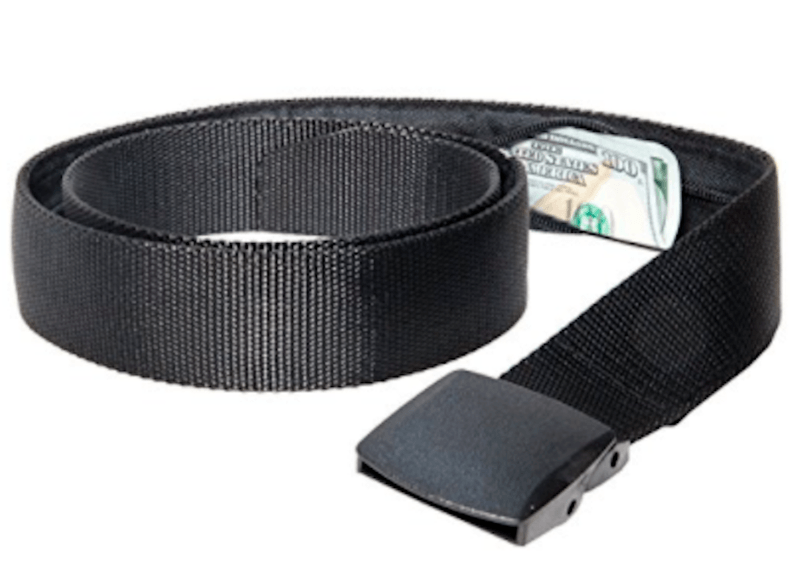 There is a ton of choice when it comes to purchasing your very own money belt. But in London, or anywhere really, you're not going to want something with a million pockets that's uncomfortable, hard to access and obvious-looking.
The Pacsafe Money Belt is our best bet. It's affordable, it looks and acts like a belt, and it's sturdy – what more could you ask for out of a money belt!
This money belt is definitely our number one choice. For keeping your money safe in London, you couldn't get a better choice really. Unless you want to look like you're on urban safari and wear some sort of chest strap contraption under your clothes, then we'd really recommend the genius simplicity of the Pacsafe Money Belt. Stick cash in the hidden zipper pocket and you're away.
There is a load of reasons why you'd want to travel by yourself. Challenging yourself, getting to do whatever you feel like doing, levelling up as a person, seeing the world… All good reasons to go solo. Of course, there are going to be things that aren't so good about it, too.
But we would say: don't feel scared about travelling solo to London. It's actually a pretty friendly place. London and its inhabitants see its fair share of foreign travellers and is a pretty cool mix of cultures, too. Here are some tips to help you ace your time in the city.
Make yourself some friends. There are different ways to do this, obviously, but the best way is going to be booking yourself into a social hostel in London. You should definitely read reviews though and find the place that's going to suit your style.
Do some research on what area you want to be in. East London is the hipster-friendly area, whilst Central is all about the big streets and big sights and the West is mainly affluent. What you want to get up to in the city will influence where you want to stay. Do your research!
Don't be afraid to go out for a drink by yourself. British people often go down the pub by themselves and get chatting to other people. So stand at the bar if you feel like having a chat. Or grab yourself a table, read a newspaper, watch whatever they might be showing on TV.
Go to museums. London boasts a ton of museums and galleries – many of which are actually free! So if you feel like soaking up some culture whilst you're in the city, there is definitely no shortage of places to get your fill of art, history, design, fashion, and science. Pick one and spend the day wandering around. This is especially good if it's cold or raining.
When it comes to eating out by yourself, never fear. London has a growing street food culture – head to Borough Market for example. You could go pick yourself up a fish 'n' chips (classic) or go down the pub and order yourself some "pub grub" – always a firm favourite.
Take a free walking tour. These may be available at your hostel, but there are actually quite a few of these to choose from online, too. So you should have a search around and find one that interests you. No doubt you'll be able to get chatting with whoever else is on the tour. You might even meet a fellow traveller.
Don't feel like you have to do everything. You definitely don't have to tick all the boxes to have "done London". Most Londoners would never go and see Buckingham Palace for example, or the Tower of London. Simply wandering around and soaking up the atmosphere, or finding some off the beaten track stuff to do, is a more relaxing way to go about it than zooming from one tourist spot to the next. A good way to exhaust yourself.
Get yourself a sim card. Having data on your phone is great for getting around, finding good places to eat, directions, figuring out what Tube connections to make. It's also good to keep in touch with friends and family back home, which is good if you're feeling the 'solo travel blues' or just fancy talking to someone you actually know.
Don't get taxis and the Tube all the time. It can get pricey – taxis especially. Take out one of the bicycles and pedal around – they're low priced and a good way to see the city, especially some of the greener areas like Hyde Park and Victoria Park. Or simply walk and discover the city on foot.
Basically, you're going to have an awesome time in London even if you're coming here on a solo travel trip. Not only that, but it's most definitely safe for solo travellers in London. You'll get to see some iconic sights, do some iconic things, ride some iconic transport and meet some friendly people. Keep our tips in mind and make sure that you do your research – planning is the key to an awesome time!
Is London safe for solo female travellers?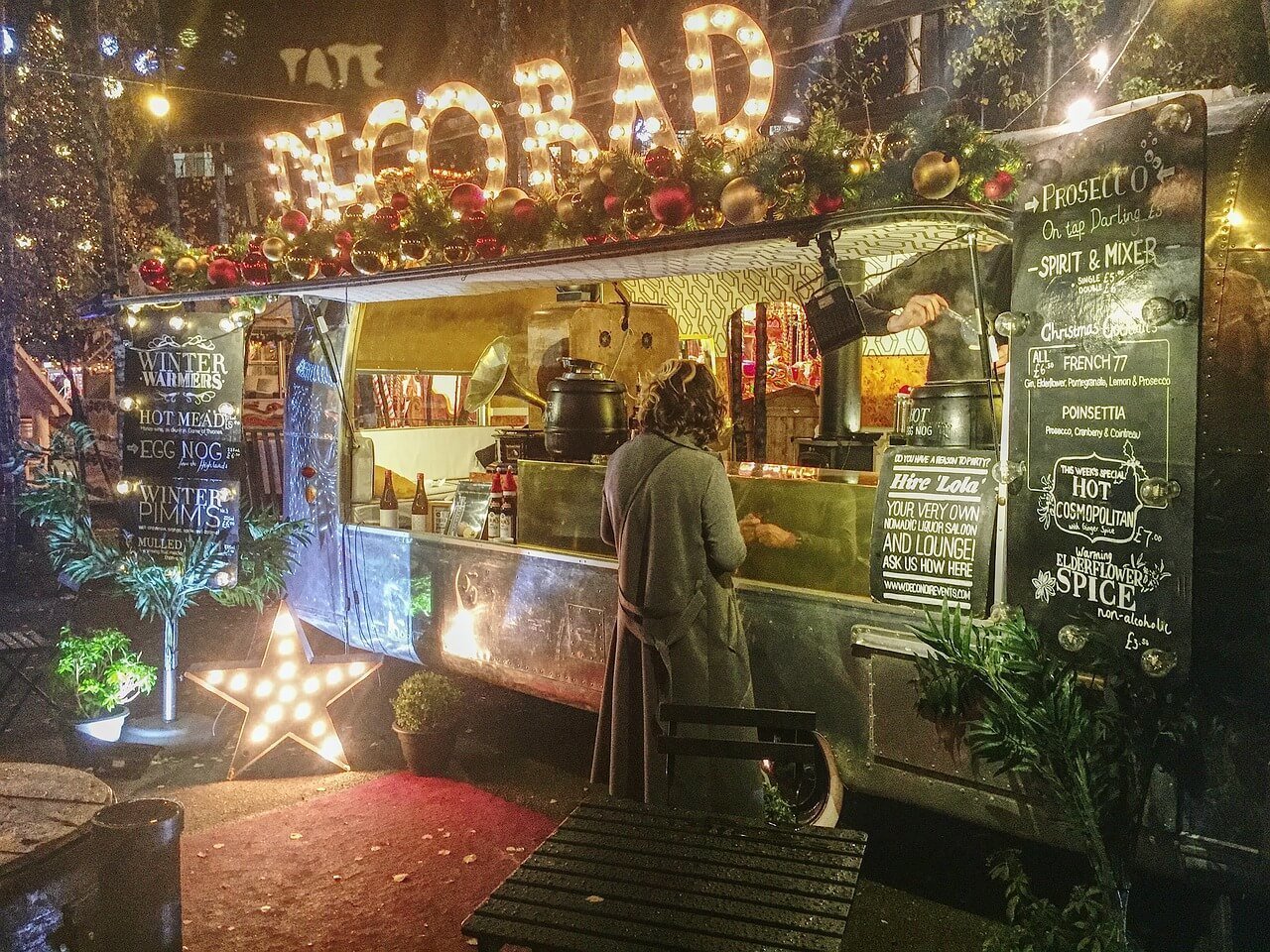 London is a safe place to go for solo female travellers. This city is a forward-thinking, modern city – women are by themselves all the time. They live by themselves, work by themselves, travel by themselves, and without any trouble. You'll fit right in amongst them.
People in London are generally speaking polite and friendly. More than that, there's nothing too alarming that's going to stop you from having an amazing time in the British capital. Even so, we've got some safety tips for solo female travellers in London for good measure!
Find a hostel or a cool guesthouse with an atmosphere. Meeting other people is a big part of travelling by yourself, which is ironic since you're by yourself. That said, cities can be isolating, so having a few travelling or drinking buddies to hit the town with after dark is a good way to blow off steam and feel (at least a little bit) like you belong.
Get to know people. Search for events near you. Do a park run. Get involved in events. Go to a gig. There are lots of things you could be doing in London where you get to meet people.
You can wear pretty much whatever you want in London. That said, it's better to be on the more conservative side of things if you're going out at night. Though uncommon and sort of unheard during the day, at night London gets rowdy and unwanted attention could come your way.
If you do get unwanted attention by a man or group of men, try to remove yourself. Be polite and tell them you're not interested. Being rude or even ignoring could actually make things a bit heated. Show that you're not interested and move away.
However, if you really need help, tell someone nearby. A couple, another group of men, the people behind the bar, a family – most people will stick up for you.
Make sure you know how to get home back to wherever you're staying. Plan your route; being lost in the middle of London, especially when everyone's been drinking, can be overwhelming.
If you're getting the night bus, it's best to sit nearer the driver on the lower deck. People can get stupid when they're drunk and it's best to be near some sort of authority rather than isolated on the top deck. Similarly, if you're getting the Tube late at night, sit in full carriages and steer clear of empty ones. Better safe than sorry.
Tell people what you're up to. Call your friends and fam back home and let them know your movements. Mention to the staff at your hostel if you're going out for the night. Just better that people know where you are and what you're doing than not.
Basically, London is a safe city. You can sometimes judge a place on how safe it is for solo female travellers, and we would say that London is up there with some of the safest. Obviously, there are things that are going to make you feel unsafe… e.g. lots of drunk people.
Yes, London definitely likes to drink. However, it is easy to keep clear of places where people are going to get too rowdy by simply not going there. For the most part, this won't really affect your trip to London. It might seem excessive or scary. And it is. But that's London.
As far as your actual safety is concerned, London is safe for solo female travellers. Common sense plays a big part in how safe you're going to be, like not wandering alone through sketchy parts of the city, but if you travel smart and keep our tips in mind you'll be fine!
Is London safe to travel for families?
Of course it is! London is a top tourist destination and is visited by millions of people every year, many of them families.
There's a ton of stuff to do in this city if you've got kids with you. From the many parks and green spaces, historic sights, child-friendly museums, and restaurants with children's menus, to child facilities all over the place and big sights like the London Eye and London Zoo, you won't have any trouble finding stuff to do here.
Make sure you book yourself accommodation with plenty of room for you and your family. Cheaper hotel rooms in the city centre can be pretty small and not exactly spacious. It might be a good idea to opt for an Airbnb somewhere just outside of the city centre, like Battersea for example.
You could even go for an actual B&B, too for a friendly, more homely experience.
Basically, everything is pretty child-friendly in London. Restaurants will have high-chairs and spaces for prams. Some might even give you colouring-in and toys to keep your kids entertained whilst the food's getting cooked up.
Another nice option is the pubs. Formerly not so child-friendly, there are now plenty of places where children are welcomed. Some even have pub gardens with playgrounds – perfect for lunchtimes and early evening meals. You'll see loads of other families hanging out here, especially at weekends.
To get around, you could use the Tube with your children. Some underground stations don't have lifts and instead, there are steep staircases to contend with. If people see you struggling with a pushchair or carrying luggage, they will more than likely offer to help you; you'll probably get a few offers of help.
Or you could hop on and off buses – you'll need an Oyster Card for that. We wouldn't recommend going in peak hours (rush hour, basically). But the top deck of one of London's red buses is as good as a sightseeing bus – your children will be enthralled with the city whizzing by.
Make the most of all the free museums and galleries. The Natural History Museum, the Science Museum, the Tate Modern, the V&A, the British Museum – honestly some of the best in the world. And all free!
There are places outside the city to check out too. Don't forget Hampton Court Palace – complete with a maze – for a fun time with your family. There are also tours inside the city to go on, we're talking Harry Potter level stuff.
London is not only safe for families – it's amazing if you come here on a family holiday. There's literally nothing to worry about.
Is it safe to drive in London?
London is safe to drive in. But like most cities, you just won't want or need to.
It's not worth it – for a number of reasons.
First, the traffic can be absolutely mental. We're talking very busy in the mornings and evenings.
Second, if you're not used to driving on the left, that's going to cause another headache.
Then there are things like traffic lights, speed cameras, cyclists to watch out for, the congestion charge, 'yellow box' junctions (where you can't stop within certain yellow grids marked on the road – otherwise you get fined), one-way streets, bus lanes, and some super expensive parking. Even Londoners don't really like driving in London.
All that said, driving standards are high. People let each other go, don't really cut you up, and you won't hear people using their horns too much either.
However, if you've chosen to stay outside of the city centre, maybe in a suburb, then you should be fine driving. Get yourself a car and you can explore the surrounding area. Naturally, having your own wheels opens a destination up. You'll be able to go on day trips to places like Brighton on the south coast, Oxford and its historic university, even Stonehenge is just a few hours' drives from the capital.
In conclusion, for a London city centre trip – don't bother driving. If you're on the outskirts, it's not essential, but it's definitely safe and will help you see much more of the country.
Cycling in London
You've probably come across one or two horrible London cycling videos, where bikes crash, get into massive road rages or yell the most creative insults at people in cars. That's what most of us associate with riding a bike in London. But is this really the case?
London's inner city is busy. There are cabs, people on foot, lots of cars and quite a few bicycles on the streets. We're not going to lie, London is definitely not on "safest city for cycling" list, but we can say, that if you stick to the rules, the possibility to end up in one of the viral videos is pretty low.
Here are some of the basic rules:
Wear a helmet!
clearly indicate where you're going
only use the bike lanes or normal road. Never use the sidewalk.
don't ignore traffic lights – if it's red, you have to wait!
Stick to these rules and you'll be perfectly safe on your bike trip!
Renting a bike in London can be incredibly cheap. There are a couple of bike hire schemes, which allow you to rent a bike for 2 pounds a day. These bikes are usually just normal city bikes.
If you want something fancier, you'd have to go to a proper rental shop. These shops can also give you great tips, explain the rules and make sure you're safe and prepared for your bike trip. We'd definitely recommend this option for first-time visitors, or people that aren't sure about the traffic rules. There are a lot of cycling maps and tips online too if you want to find out even more.
Is Uber safe in London?
Uber is safe in London. You should always make sure that the car you're getting in is 100% the exact same one that you've booked on the app. Same license plate, same colour, the same type of car.
Most Uber drivers are pretty friendly and up for a chat.
Londoners tend to use Uber after a night out when public transport goes to sleep. They're cheaper than taxis, that's for sure.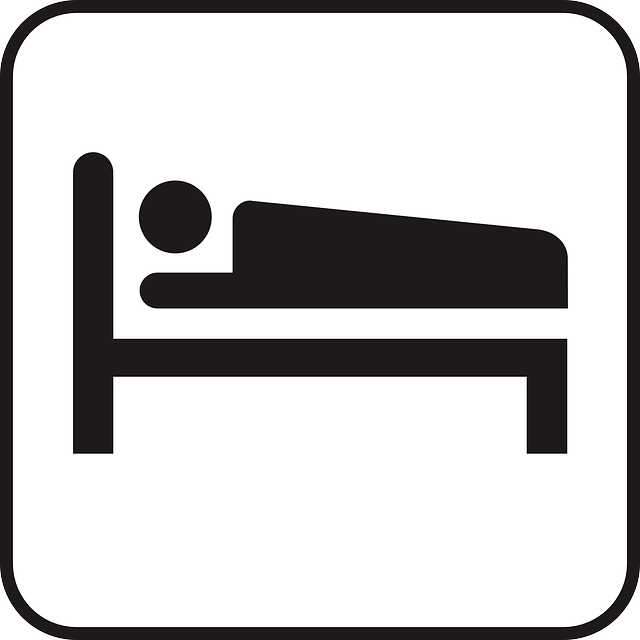 Sleep safe! Choose your hotel, hostel or Airbnb ahead of time so you're not last-minute booking a less-secure place.
Read our Neighborhood Guide for our favorite accommodations in London by area.
Check out our Hostel Guide for the best budget options.
Are taxis safe in London?
London has some pretty iconic taxis. The black cabs, also known as Hackney Carriages, are the granddaddy of taxis.
The drivers have to go through a painstaking, years-long process known as 'The Knowledge' – it is basically learning every single road in London. As such these are pretty top class and will know how to get anywhere. They won't rip you off. You can even get on them if you're in a wheelchair. They're pretty amazing.
But they're also pretty pricey. These are the only taxis you can hail on the street in the city.
Radio taxis you have to call up. Minicabs, as they're known, should all be registered without exception. You can check the Transport for London website to see whether or not the company you're using is licensed.
Minicabs in London are generally quite safe and reasonably priced – especially compared to black cabs. They don't run on the meter so you should ask how much the fare will be when you book your taxi.
All private hire vehicles have a Transport for London license disc on their rear windscreen.
It is literally illegal to get into a minicab that you haven't booked. What this means is if you are approached by a driver who asks if you'd like a taxi, this is not legal. It's an unsafe way to travel and you may well be putting yourself into danger by getting into them.
Ask the staff at your hostel or hotel, the staff at a club or pub, the number for a decent taxi company. Better yet, if it's your accommodation, you can probably ask them to book one for you.
You can get a taxi from any of London's airports, but it probably won't be very cost-effective.
All in all, taxis in London are safe, but might not be the cheapest option.
Is public transportation in London safe?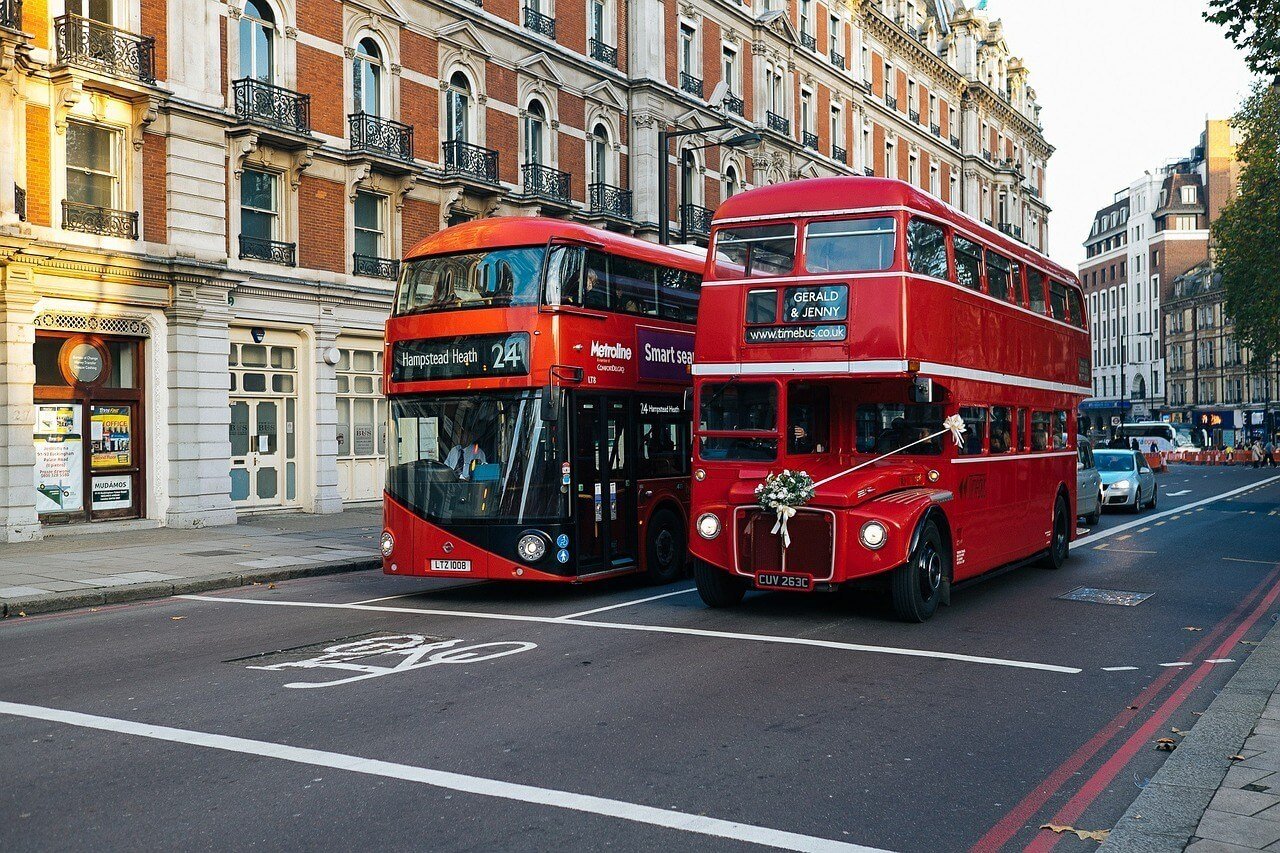 Yes – and there's a whole load of it! Almost all of it is iconic.
There's the Tube. This has the prestige of being the first subway system in the world. It's pretty old and you can still see that oldness.
It's pretty safe. It's unlikely that you're going to come into contact with unsavoury characters, like pickpockets or beggars, but it's still a good idea to keep an eye on your belongings.
There are 11 Tube lines that run from 5 AM till midnight. Some lines boast 24-hour services at the weekend – it's called the Night Tube.
Get yourself an Oyster Card – or if you've got a contactless debit or credit card, you can use that, although it will be slightly more expensive.
At night, especially at the weekend, the Tube can get rowdy. Also on quieter suburban lines, it's best to stick to carriages with people in them – just to be on the safe side.
Then there are the London buses. They're everywhere and often, they're the iconic red double-decker buses. They're a cheap way to get around – the fare is £1.50 – and you can even use them as a cheap alternative to one of those open-top tourist buses to see the sights around the city! Note: you cannot use cash. You have to use an Oyster or contactless card to use them.
Night buses can get quite rowdy. Usually, it's a fun atmosphere, people singing and chatting all the way home. Sometimes there are a few idiots. Sometimes it might be dangerous. Most of the time, London's drunk people are good fun.
There are also other trains. Overground lines run overground, as opposed to underground, and they're all pretty clean and well maintained. Nothing to worry about really. The same goes for the DLR, another overground line.
Then there are National Rail and other train networks that lead to out of town areas. These have guards. At the start of journeys, from Waterloo, for instance, they'll make an announcement over the PA in the train and say what carriage they're located in. If you have any trouble, find them and tell them.
There are also bicycles to rent around town. They're really cheap and there is a load of different docking stations where you can pick up a bike and drop one-off. If you feel like exploring some of the leafier sections of town, and you want to do so by pedal power, it's a great way to do so.
Make sure to cycle on the left-hand side of the road, be careful at roundabouts, and don't cycle on the pavement- it's illegal! There are plenty of cycle lanes to stick to.
There are also boats that you can get up and down the River Thames. These are relatively cheap and a fun way to see a city that basically grew up on being a riverside settlement. Cool.
We'd recommend trying all the public transport. You're only in London once! (Well, unless you visit again).
If you're considering a move to the city, check out our cost of living in London post!
Is the food in London safe?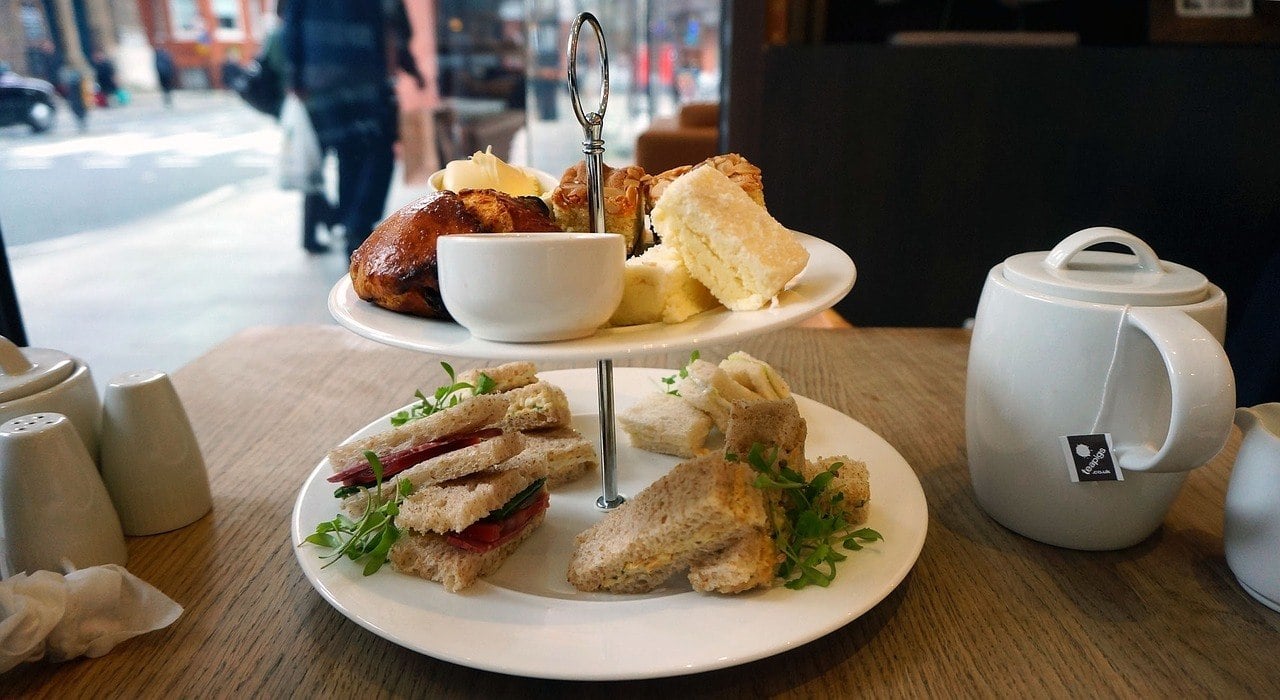 For some reason, people think of British food as disgusting. We don't know where this has come from. These days, London is literally one of the best places to eat in the world. There are dozens of Michelin star restaurants, Japanese food, Indian, Turkish, and good old pubs.
Don't get lost in the array of choices to eat. Look online for the top-rated restaurants in your area, avoid terrible tourist traps like Angus Steakhouse (not London at all) and enjoy the selection. To help you with your gastronomic adventures in London, we've got some tips…
Watch out for late-night kebab shops. They're frequented by drunk people after nights out. Many people will admit they never would eat them sober. Sometimes hygiene standards are questionable at these places. To be on the safe side, avoid the meat, opt for chips (or "fries" as some people call them).
Head for Soho if you want to try some tasty Asian food. Japanese, Vietnamese, Chinese, take your pick. These restaurants won't be making you ill at all. They're proper good.
Treat yourself to a greasy fry up for breakfast. What's that? Also known as a 'full English' this is a predominantly cooked breakfast of bacon, eggs, baked beans, toast, black pudding (made of blood and grains), sausages. You can get veggie options in many places too, so you won't be left out. This will definitely set you up for the day. Don't be afraid of the grease.
Try fish 'n' chips. Some places are better than others. Read reviews online of some of London's top fish and chip joints and go to the most celebrated of them. You won't be disappointed with your slice of fried fish. Fresh is best, and doesn't forget the mushy peas on the side!
Brick Lane is known for its Indian cuisine. However, down this street are many, many touts trying to get you into their place. Many claim to be the 'best' curry in London, but that's not true. It's best to look up a place online if you feel like some Indian food, and then hone in on that specific restaurant. Do not follow touts.
Go for a roast dinner at a pub. It's a Sunday thing. Best eaten in the depths of winter for a warming, homely feeling. Again, it's best to research if you want a truly amazing roast dinner.
A good rule of thumb (for anywhere in the world): go to busy places. Empty restaurants are, sorry, probably empty for a reason. Londoners like what they like and will keep returning to a place they've secured as a 'good restaurant'. So it's worth waiting around outside for a table somewhere. Alternatively, book ahead if you've got somewhere in mind.
Wash your hands! A day out in London can get your hands extremely dirty. Holding onto escalator rails, Tube poles, door handles, generally walking next to traffic-laden roads. You'll be amazed at what colour the water turns when you apply some soap to your mitts. Best to do this before eating, definitely.
Honestly though, the food hygiene standards – like the standard of the food itself – is pretty high in Lisbon. There won't be too much you have to worry about at all. This city is high in tastiness and you will honestly have a field day exploring all the places you can get a bite.
The worst thing you can probably do in Lisbon is to go to a tourist trap restaurant. It won't be that good, you'll get ripped off, you may even get a bad stomach, who knows. But it's just not worth it. Ask around, read reviews, and only sample the best of Lisbon's food scene!
Can you drink the water in London?
Yeah, but some people say it's not very tasty. Even so, the water is safe to drink in London.
You can even ask in restaurants, pubs, nightclubs, anywhere, for a "tap water". Bring a refillable water bottle and fill it up wherever you want. If you don't have one, we've put together a list of the best travel water bottles to help you out.
Is London safe to live?
London is definitely safe to live in. Like many cities, however, not all areas are what we'd consider 'safe'.
For example, East London may be where the cool kids hang out, but there is also a higher percentage of crime – some of it gang-related – in these eastern boroughs of the city.
Other places around social housing estates (or 'council estates' as they're known) are often not safe places to live thanks to their relatively high levels of crime.
The thing is, London is still pretty safe compared to most major cities around the world. Unless you've actively involved in gangs or crime yourself, the most that will happen (probably) is your phone getting stolen. That's about it.
The safest places to live are places like Richmond, a leafy southwestern suburb, or Islington a relatively affluent area in the north. Choosing your area to live is very important to how safe you're going to feel living in London. We recommend you do a ton of research on this.
London can get expensive, rent is high and the cost of public transport to get to work every day also adds up. Then again, wages are relatively high, too. There's always walking, or cycling, however.
Quality of life is decent. People think it rains all the time in London but it doesn't. It is quite cloudy, but there definitely are rainier places in the world. When it gets to summer, London is awesome. The city comes to life with people enjoying drinks outside pubs, picnicking the parks, and plenty of festivals, making it a super fun city!
London is safe to live, but it doesn't mean you're immune from crime or danger. Terrorist attacks could happen. A thief could randomly target you. That is sort of life in a city. With so many people, it's pretty unpredictable.
On a day to day basis, however, London is a great place to live and we reckon you'll feel pretty secure.
The Future of the SIM Card is HERE!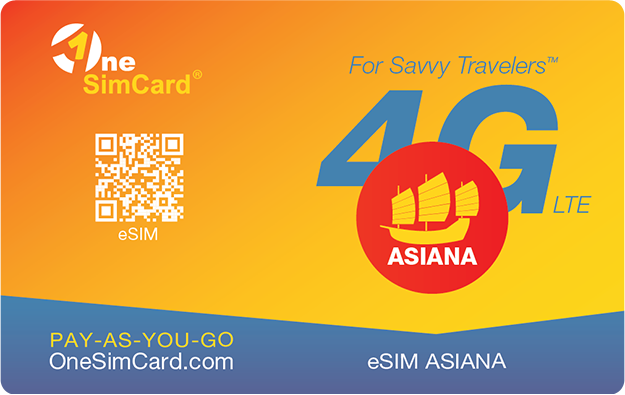 A new country, a new contract, a new piece of plastic – booooring. Instead, buy an eSIM!
An eSIM works just like an app: you buy it, you download it, and BOOM! You're connected. It's just that easy.
Is your phone eSIM ready? Read about how e-Sims work or click below to see one of the top eSIM providers on the market and ditch the plastic.
Buy an eSIM!
How is healthcare in London?
Two things: good and free! London boasts world-class surgeons, physicians, and hospitals.
The National Health Service (NHS) offers up free-of-charge healthcare to all UK citizens or anyone in the UK. From surgery to check-ups and all sorts of other procedures, London's inhabitants don't have to pay a penny at point of service. It's amazing.
If you need to be seen by a doctor or GP (General Practitioner) then get yourself to a walk-in clinic. You can turn up here without an appointment and be seen. It depends on the severity of what's wrong with you, less severe, the longer you wait. Waiting times can be quite long.
For non-life threatening situations, call 111 if you're feeling unwell. You'll be advised over the phone regarding what to do and usually be directed to your nearest medical facility.
For an emergency, dial 999. An ambulance will collect you and take you to A&E (Accident & Emergency), free of charge, 24 hours a day. Or you can take yourself to A&E.
Pharmacies are absolutely everywhere. In fact, you will find standalone pharmacies like Boots as well as family-run pharmacies and even smaller branches inside large supermarkets. Pharmacists are well trained and may be able to help you with a diagnosis over the counter of a minor ailment. However, most 'serious' medicines – like antibiotics – will require a prescription.
There is private healthcare, but it is expensive. The plus is that there is a much shorter waiting time to be seen. If you've got travel insurance, check to see if you're covered for private healthcare and if so go there. Use it – why not!
FAQ about Staying Safe in London
Here are some quick answers to common questions about safety in London.
Final thoughts on the safety of London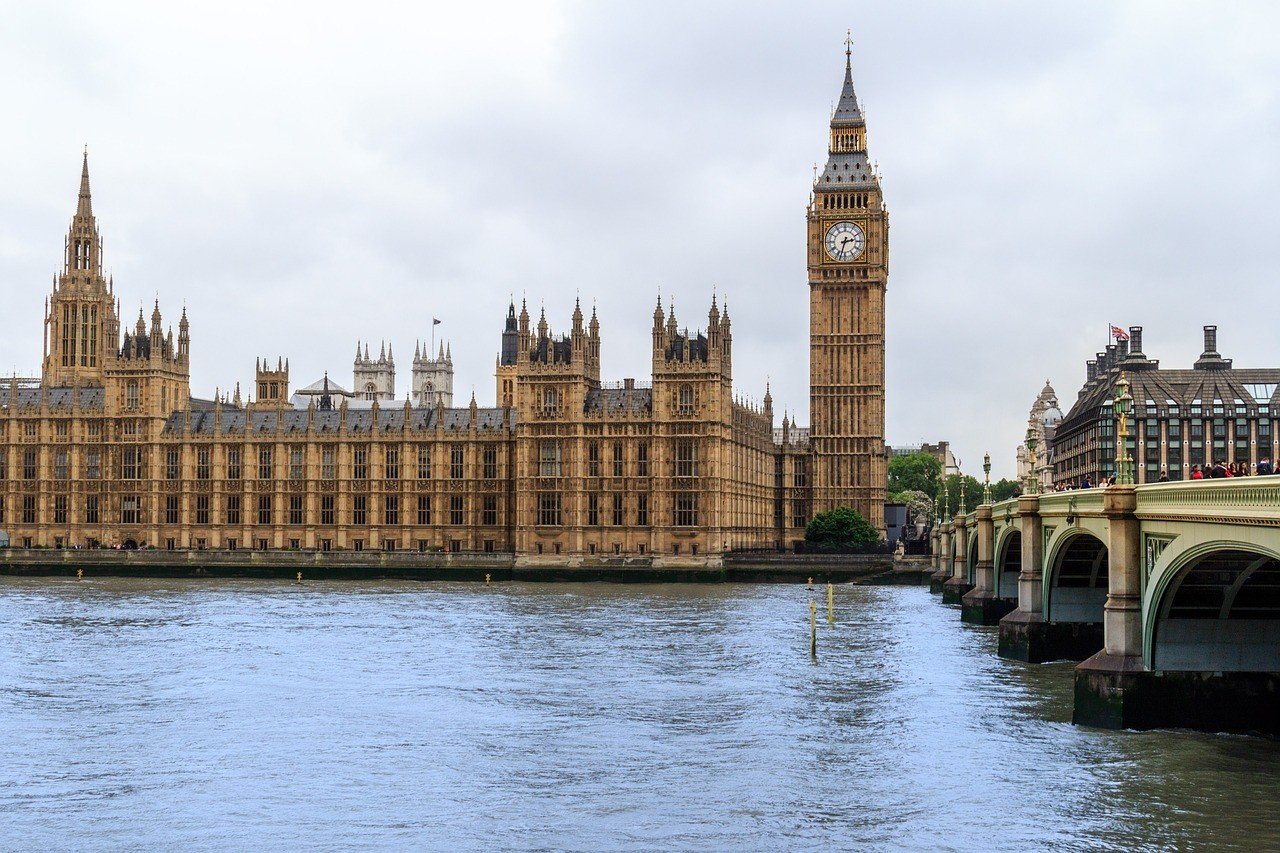 London is an amazing city. Even though there are gangs, there is knife crime, gun crime – there are even terrorist attacks, its citizens tend to just get on with their lives. It's a resilient city that got blown to smithereens during World War II and developed the famous 'keep calm and carry on' attitude as a result (thanks to wartime posters) that has stood the test of time.
Given the number of people who visit London yearly, the relatively low level of crimes against visitors to the capital, the lack of endemic pickpocketing and stuff like that, we'd definitely say that London is safe. It might not be "safe" in that there's a terrorist alert at the moment, but it's safe in that you can live a daily life securely, and visit as a tourist with basically no worries.
There is a certain level of common sense stuff you need to bear in mind though. Walking around sketchy areas into neighbourhoods that don't feel right isn't smart. Getting into an argument with a drunk group of men isn't smart. Don't forget: London is a big, world city with a large, multicultural population. People get on with each other most of the time, but sometimes they don't. That's life in the British capital – and you're going to love it.
Disclaimer: Safety conditions change all over the world on a daily basis. We do our best to advise but this info may already be out of date. Do your own research. Enjoy your travels!
---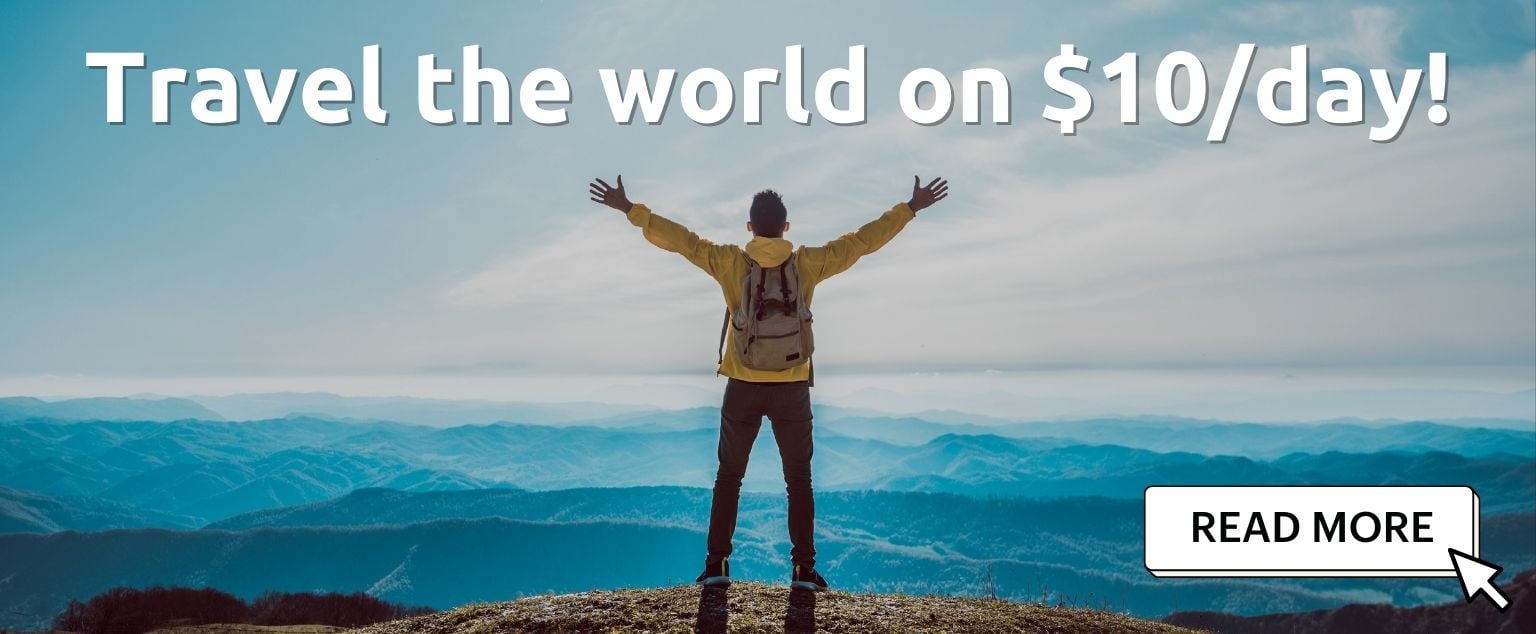 And for transparency's sake, please know that some of the links in our content are affiliate links. That means that if you book your accommodation, buy your gear, or sort your insurance through our link, we earn a small commission (at no extra cost to you). That said, we only link to the gear we trust and never recommend services we don't believe are up to scratch. Again, thank you!