Do you like whisky and castles? Who doesn't! There's one place in the world where you can have your fill of both. A road trip to the Scottish Highlands will treat you to both these things and much more. This untamed wilderness boasts stunning lakes, wide-open beaches, and some of the UK's highest peaks.
There's only one problem: with so many beautiful places, how do you decide where to visit first? And how do you squeeze in time to relax as well?! Let us help you out.
This comprehensive guide to road trips in the Scottish Highlands will help you decide where to go on your next trip. It's up to you to choose between the North Coast 500, the Isle of Skye Loop, or the Highland and Deeside tourist trails. One thing is for sure: they're all absolutely spectacular!
If you're not already convinced, let us twist your arm. There are loads of reasons to plan a road trip to Scotland, but let's begin with the top five.
Beautiful Landscapes: Magical Munros (mountains over 3,000 feet in height), sandy beaches to yourself, and crystal-clear glassy lakes mean your eyes will be glued to the window for the duration of your trip.
Castles: Scotland's castles come in a range of shapes and sizes. Some are ruins; others look like they've come straight out of a fairytale. Stopping off at one (or six) is a great way to learn about the country's history.
Whisky: Let us remind you that this is for the end of the day when you're cosy in front of the fire. Ending a day of driving with a wee dram isn't hard since there are 47 distilleries you can stop off at.
Mythical Monsters: It's not only the Loch Ness Monster that you should be looking out for on your road trip: Skye's Fairies, the Old Man of Storr, the Kelpies, and wild haggis on the hills are just some of the folkloric creatures that add another layer of mystery to this part of the world.
The public transport isn't that great: While we'd prefer to stick with wholly positive reasons, it's an unavoidable fact that up here, you need your own transport. You can take a tour from Edinburgh or Glasgow, but why sacrifice your FREEDOM!
If you're not convinced yet, you're never going to be. However, we're pretty sure you're unfurling your map (or looking at Google) and plotting the points of your road trip in the Scottish Highlands. However, we need to get some admin out of the way first.
From: Inverness
To: Loch Ness
Total Distance: 500 miles/800km
Days: 5 – 7
Top Road Trips Stops: Culloden Battlefield, RSPB Scotland Dunnet Head Nature Reserve, Smoo Cave, more than 40 whisky distilleries
Known as Scotland's Route 66, The North Coast 500 is the ultimate way to experience the rugged Scottish Highland Coastline. It's said to be one of the best coastal routes in the world, and you'll take in stunning beaches and old castles. For the adventurers, you can park up and enjoy walks or mountain biking trails, too! This epic almost circular route will end in one of the most popular destinations in Scotland – Loch Ness!
Road Trip Highlights:
John o'Groats
Mey Castle
Dunnet Head (the most northerly point in the UK)
Smoo Cave
Ullapool
Loch Ness
Day 1: Inverness to Wick (2 hours)
Leave Inverness by heading north over the Moray Firth onto the Black Isle. For an unusual Pagan site, stop off at Clootie Well. People have draped rags for years here, and it's an eerie experience! Then, stop off at Glen Ord Distillery (one of the oldest in Scotland) before heading north past Dunrobin Castle and onto your stop for the evening – Wick. The former Viking settlement is the largest town in the far north of Scotland's mainland.
Day 2: Wick to Strathy Bay via John o'Groats and Dunnet Head (1 hour 20 minutes)
You'll be hitting the most northeasterly and northern points of the UK on day 2 and 3. On a bracing walk from John O'Groats to Duncansby Head, you'll see cute puffins! Stop off on your way to Dunnet Head to visit the Castle of Mey. The beautiful castle was once a royal residence! If you missed the puffins at Duncansby Head, you'll have another chance at the seabird centre at Dunnet Head. After food in Thurso, continue to Strathy Bay.
Day 3 and 4: Strathy Bay to Torridon via Smoo Cave and Ullapool (4.5 hours)
Day 3 will allow you to take in some of the most astounding and beautiful coastal features in the Scottish Highlands. First up, it's Smoo Cave, the largest coastal cave in the UK. Explore that from the village of Durness. If that doesn't impress you, we're sure the pink dunes of Sandwood Bay will do the trick! Aim for an overnight stay in the picturesque town of Ullapool, where you can enjoy walks along the coast and Lochbroom on day 4. Then it's on to Torridon.
Best Things to Do: Smoo Cave, Sandwood Bay, Lochbroom in Ullapool
Where to Eat: Smoo Cave Hotel, Seafood Shack and Ceilidh Place (Ullapool), Applecross Inn (Torridon)
Day 5: Torridon to Loch Ness (2 hours)
The last day will take you from Torridon to Loch Ness. This drive can be done in one go, and the real star today is the road. Once you get to Loch Ness, there's no shortage of things to do. Park up and hike the Meall Fur-mhonaidh – the highest hill in the area. It's got awesome views of the loch and is wonderful for a picnic. End your North Coast 500 Roadtrip with an evening cruise on Loch Ness. You might even spot Nessie!
Best Things to Do: Walk/hike around Loch Ness, try to spot the Loch Ness monster, recover from days of driving by the pretty Fort Augustus Canal.
Where to Eat: Canalside Fish & Chip Shop, The Lock Inn (Fort Augustus), The Loch Ness Inn (Drumnadrochit)
Where to Stay: Lochside Hostel, Loch Ness Hideaway, Multiple camping sites including Loch Ness Bay Camping.
From: Broadford
To: Broadford/Carbost/Portree
Total Distance: 131 miles/212km
Days: 3 – 5
Top Road Trips Stops: Portree, Uig Dunvegan, Talisker Bay
One of the most beautiful islands in Scotland, a road trip is an ideal way to see Skye. Thankfully, it's not that big; with just an hour or two's driving a day, you'll have plenty of time to see all there is to offer. Stops you can't miss are a dip in the mystical fairy pools and Portree's cute harbour. More adventurous travellers can hike the Old Man of Storr on the Trotternish Ridge. Mountain bikers can draw inspiration for Danny MacAskill's The Ridge, too… if they're feeling brave, that is!
Road Trip Highlights:
Old Man of Storr
Dunvegan Castle
Fairy Pools
Talisker Whisky Distillery
Day 1: Broadford to Staffin (1 hour)
Starting in Broadford, head straight to the largest town on Skye – Portree. Spend a couple of hours exploring the colourful harbour and getting souvenirs/having a bite to eat. If that's not your thing, head straight out towards the Quiraing. The rock formations here are part of an ancient landslip. On the way, stop at the Old Man of Storr – a huge rock column in the Trotternish Ridge. Check out the dinosaur footprints on Staffin beach before heading back to Portree for the widest choice of accommodation.
Day 2: Portree to Dunvegan via Duntulm and Uig
After breakfast at one of the many lovely cafes in Portree, take another look at the Trotternish Ridge and Quirang on your way up to Duntulm. This road is a little narrower, and there are some passing places, but it's worth that for the views you get on your way to Uig. Stop for the views over Uig Bay and maybe get a coffee at the Galley Cafe. After a few instagrammable shots, continue to Dunvegan Castle. Leave yourself time to explore the castle and gardens before finding your evening meal and bed for the night!
Day 3: Dunvegan to Broadford
The third day of your road trip in the Scottish Highland's largest island, Skye, brings you to more stunning natural beauty. Head for Talisker Bay from Dunvegan – but be sure to keep your eyes peeled for the Fairy Pools. These stunning green pools are one of the best places for wild swimming in the UK; remember to pack your swimsuit. Dry off with something to eat at the Oyster Shed overlooking Talisker Bay before heading down to the distillery for a tour. If you want a few drams of whisky, park up and find your accommodation before the distillery. Alternatively, head back to Broadford or Portree.
From: Perth
To: Aberdeen
Total Distance: 108 miles/174km
Days: 2 – 3
Top Road Trips Stops: Braemar, Cairngorms National Park, Drum Castle
The Deeside Tourist Route can be done in as little as two days, but give yourself a little longer if you want to truly appreciate the beauty of the Cairngorms National Park. Starting and ending in two of Scotland's cities, you'll have time to appreciate not only natural beauty on the trip, but also stop off at some excellent places to eat and drink.
If you're travelling this way in winter, you could even enjoy skiing and snowboarding. But beware, the roads can be treacherous!
Road Trip Highlights:
Scone Palace
Glenshee Ski Centre
Cairngorms National Park
Muir of Dinnet Nature Reserve
Drum Castle
Day 1: Perth to Braemar (1.25 hours)
Your first stop comes just seven minutes after leaving Perth city centre. Scone Palace is one of the finest Georgian Gothic style castles in the United Kingdom, and it has an important place in Scottish Royal History. Tour the staterooms and get lost in the maze before jumping back in your car. Then, it's on to Braemar. While today is short on travelling, Braemar is an excellent base for seeing the Cairngorms National Park. If you've a few days, check out the Strathspey Railway, and Cairngorm centres for reindeer and sleddogs!
Day 2: Braemar to Aberdeen
Depending on how long you stay in Braemar, this could be day 2, 3, or 4 of your trip. Either way, you won't want to miss these next stops off your Scottish Highlands road trip itinerary. The first stop is the Muir of Dinnet. This is a nature reserve inside Cairngorms National Park. As well as the chance to spot highland wildlife, there's a glacial pothole called Burn O'Vat here, where Scottish outlaws used to hide from the law. If you've not spent all day at the nature reserve, stop off at Drum Castle on your way to your final stop on the trip: Aberdeen!
If you have time left over, consider heading 25 minutes south of Aberdeen the following day for the spectacular cliffside Dunnottar Castle.
Best Things to Do: Muir of Dinnet Nature Reserve, Drum Castle
Where to Eat: Number One Community Cafe (Banchory), Books and Beans and Monkfish Cafe (Aberdeen)
From: Aberdeen
To: Inverness
Total Distance: 116miles/187km
Days: 3 days
Top Road Trips Stops: Pitfichie Forest, Glenlivet Distillery, Cawdor Castle, Culloden Battlefield and Visitor Centre
Our last Scottish Highlands road trip idea encompasses everything visitors come to Scotland for. As well as the stunning views you'll get as you trundle along, there are plenty of opportunities for adventures. Whether that's mountain biking through a forest, hitting up ancient castles, or enjoying a spot of whisky, this is the road trip for you – and it can be done in as little as two to three days. But hey, if you take longer to do it, who are we to judge?!
Road Trip Highlights:
Pitfitchie Forest
The Lecht 2090
Glenlivet Distillery
Cawdor Castle
Culloden Battlefield and Visitor Centre
Day 1: Aberdeen to Pitfichie Forest (0.75 hours)
The first part of this road trip is a short one, but you're going to be spending a lot of time at Pitfichie – especially if you're an outdoor enthusiast! There are trails throughout the forest. The popular Cairn William Trail is a loop of almost 12 miles where you can really enjoy the Scottish countryside. There are several mountain biking tracks crisscrossing the park, including the scarily named Devil's Staircase. This is a popular place for mountain biking championships. We figured after such a busy and tiring day here, you'd like somewhere comfy and cosy to stay before the next leg of your Scottish Highlands road trip! If you'd prefer an indoor attraction, visit Castle Fraser Garden & Estate instead.
Best Things to Do: Tackle the mountain biking trails or enjoy a tranquil but challenging walk on the trails of Pitfichie Forest. Castle Fraser.
Where to Eat: Grant Arms Cafe B&B, Monymusk
Where to Stay: Relaxing Residence, Netherton Farm Lodge
Day 2: Pitfichie Forest to Grantown via Corgarff and Glenlivet (1.5 hours)
Your legs might still be hurting after your day in Pitfichie, so day two is a little more chilled out. Carry on west into the Cairngorms National Park and stop at Corgarff Castle. It may not be the grandest castle in Scotland, but this fortified farmhouse has a rich history. The views are enough to draw you here, though! After a few shots fit for Insta, jump back in the car and head to the Glenlivet Distillery. Choose to stay here or carry on to Grantown – depending on if you've had a drink or not. If you arrive in Grantown early enough, explore local art and history at the town museum.
If you want to continue in a similar vein to day one, head to the Lecht 2090 instead. This offers snow sports in winter and epic mountain biking in summer.
Best Things to Do: Corgarff Castle, Glenlivet Distillery, The Lecht 2090 (for outdoor enthusiasts)
Where to Eat: The Croft Inn (Ballindalloch), The Wee Puffin (Grantown).
Day 3: Grantown to Inverness (0.75 hours)
Day three is light on the driving again. While day one allowed you to explore the natural beauty of the highlands and day two mixed that with culture and history, day three is the day that history buffs have been waiting for. Leave Grantown and head to Cawdor Castle, an excellent example of a turreted tower. It's more than 600 years old and shares its name with the castle in Macbeth.
Park up here to take advantage of the surrounding nature trails. Don't spend too long though, because there's one more stop before your trip ends in Inverness. That's Culloden Battlefield and Visitor Centre. This is where the last battle took place in the UK. Not to be missed!
Unless you already live in the UK, the best way to see the Scottish Highlands is by renting a car. The roads are mostly quite good in the Highlands, but they can be a little narrow. Pick a car (or van/motorhome) that you feel confident driving on twisty and technical roads.
The good thing about driving up here is that roads are rarely crowded; sometimes you can go for hours without seeing anyone else. As the roads are quite fun to drive on, be aware of motorbikes. Having some sort of breakdown cover is a good idea too, as one of our writers found out on their way to Skye!
Renting a Vehicle in the Scottish Highlands
Renting a vehicle is easy in Scotland's cities. If there's a group of you, splitting the cost makes it quite affordable. Rental companies in the UK are generally reliable, but there are a few things you should know before you arrange to pick up your car.
Age Surcharge: While you can drive from the age of 17 in the UK, some rental companies have a minimum age limit of 22. For many companies, driver surcharges for under 25s are around £30 – £40 per day.
Bond/Deposit: You'll be expected to pay a deposit to drive away. It can be anything from £200 – £500. You'll get it back if the car's returned in the same condition it left in, so make sure you note any scuffs or scratches and bring them to the attention of the company.
Additional Driver Charge: Want to split the driving? Companies will offer you the option of an additional driver. This can start from around £10 per day, company dependent.
Insurance: Even the most basic cover sold from a rental company is going to cost you an arm and a leg, and you can't drive off the forecourt without it. Instead of being ripped off, check out RentalCover.com. They can cover your road trip in Scotland, giving you peace of mind without taking a huge chunk out of your budget.
Road Rules in Scottish Highlands
The UK is one of four countries in Europe that drives on the left. The others are Cyprus, Iceland, and Ireland. Don't forget to give way to traffic coming from the right at roundabouts!
Scotland is the strictest part of the UK when it comes to drink-driving laws. The legal limit of alcohol is 50mg per 100ml of blood. However, we'd suggest you play it safe and stay away from alcohol unless you've finished driving for the day.
Other things to note – if you're travelling with children, they'll need a booster seat if they're under 1.35m. Also, using your mobile phone is illegal and can leave you with a £200 on the spot fine. UK drivers will get six points on their license, too.
Now that we've got you clued up on the boring bits, we're at the part you've been waiting for: let's check out four of the best Scottish Highland road trip ideas!
Insurance in Scottish Highlands
All cars on UK roads need at least 3rd party insurance cover. However, this is the bare minimum, and it covers fire and theft. Hopefully, you won't get into a collision, but it's best to prepare for the worst and hope for the best. Look at full protection from RentalCover.com, which provides not only fully comprehensive insurance but also roadside assistance.
As well as insurance requirements, you'll need to have your vehicle registration and/or ownership documents with you during your trip.
World Nomads' mission is to support and encourage travellers to explore their boundaries. They offer simple & flexible travel insurance, and safety advice to help you travel confidently.
They've been doing it since 2002 – protecting, connecting, and inspiring independent travellers just like you.
Get a quote below or read our in-depth review!
World Nomads provides travel insurance for travelers in over 100 countries. As an affiliate, we receive a fee when you get a quote from World Nomads using this link. We do not represent World Nomads. This is information only and not a recommendation to buy travel insurance.
If you're not careful, Scottish Highlands's wilderness will smack ya to next Monday. There are six road trip essentials I never go traveling without:
1. First Aid Kit: Even if you don't plan on doing anything extreme on your trip, like hiking, climbing, or other extreme sports, you never know what could happen. You could cut yourself while cooking, smash a finger in a car door, or burn yourself on a hot radiator. A first aid kit will be able to handle most of these minor situations.
2. Aux Cord: One of the only things to do on a long car ride by yourself is to listen to music or a podcast. Since most people use their phones as an MP3 player these days, an auxillary cord is crucial to preserving your sanity. If there is no auxiliary port in your car, buy a radio transceiver or use a portable speaker.
3. Phone mount: It's very dangerous to be looking down at your phone while driving. If you need to have access to your phone, for maps and what-not, buy a mount for it. This way, you can keep your eyes on the road and your phone won't be far from your field of view.
4. Headtorch: Every backpacker should have a head torch! A decent head torch could save your life. If you want to explore caves, unlit temples, or simply find your way to the bathroom during a blackout, a headtorch is a must. Currently, I'm using the Petzl Actik Core rechargeable headlamp – an awesome piece of kit! Because it's USB chargeable I never have to buy earth polluting batteries.
5. Roadside Emergency Kit: Just like you never know what could happen to yourself, one never knows what can happen to their car. A vehicle can mysteriously fail, break, run into a ditch; all that and then some. Most emergency kit include a pair of jumper cables, a tow rope, a set of essential tools, and ties.
6. Toiletry Bag: I always travel with a hanging toiletry bag as it's a super-efficient way to organise your bathroom stuff. Well worth having, whether you are hanging it from a tree whilst camping, or a hook in a wall, it helps to have quick access to all your stuff.
For plenty more inspiration on what to pack, check out my full road trip packing list.
Now that we've covered the best road trips in the Scottish Highlands, we guess you're already grabbing your car keys or looking up rental sites.
Driving in the Scottish Highlands really opens up one of the most beautiful parts of Europe. You'll see from above that you don't even need to do a long trip to see a range of different landscapes. How many places allow you to walk along a deserted beach and scale a Munro the following day?!
Whichever road trip you choose, there's nothing quite like a road trip in the Scottish Highlands. Get ready to be swept off your feet!
---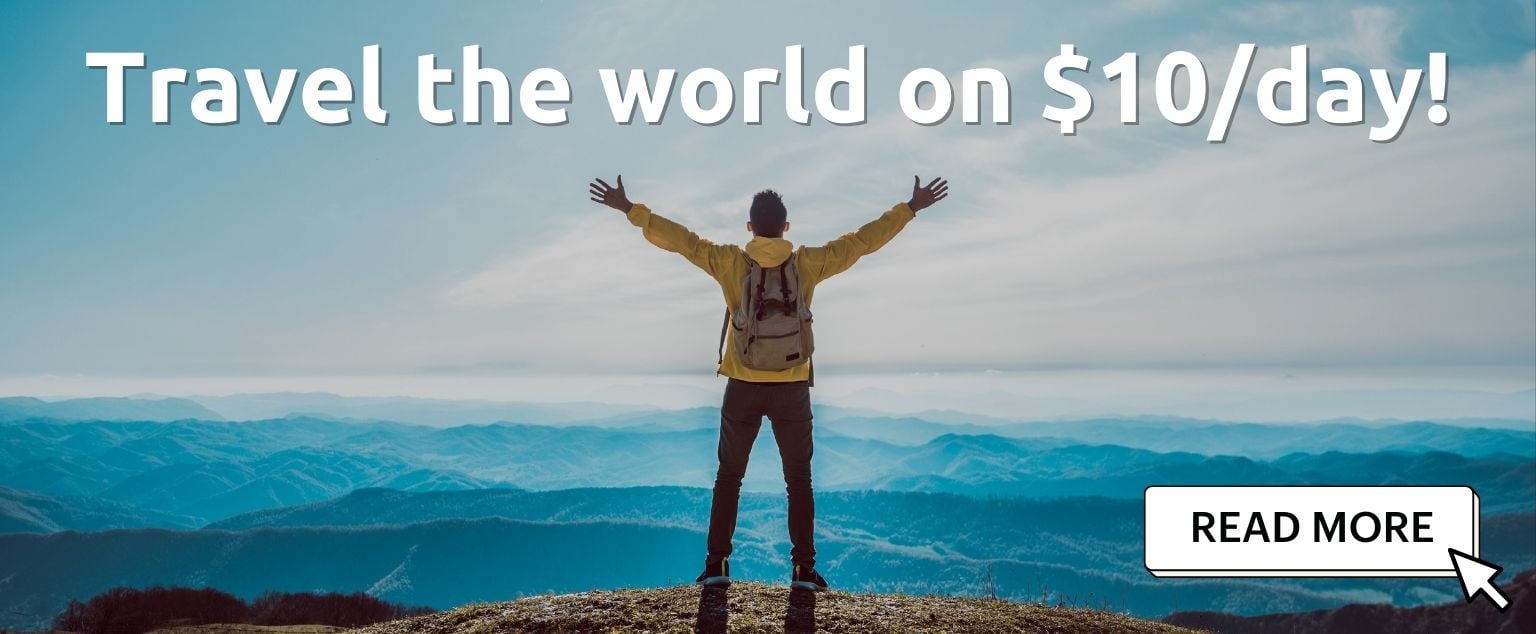 And for transparency's sake, please know that some of the links in our content are affiliate links. That means that if you book your accommodation, buy your gear, or sort your insurance through our link, we earn a small commission (at no extra cost to you). That said, we only link to the gear we trust and never recommend services we don't believe are up to scratch. Again, thank you!