Struggling to stay motivated with your fitness goals? Then it might be time you took a fitness retreat!
Now before you start getting images of boot camps and army drills, let me start by saying a fitness retreat is nothing like this. Retreats are meant to be relaxing escapes from day-to-day life where you can focus on your goals and get back into a healthy rhythm.
They come in many varieties; from intensive weight loss and detox retreats to gentle yoga and meditation retreats. As well as having a few fitness classes on the retreat, you'll also get plenty of down time to relax and enjoy a vacation and explore the surrounding areas.
Sounds good, right?
While some may head to exotic countries to embark on their fitness retreat, others may be looking for somewhere closer to home. There is an abundance of fitness retreats in the UK that offer the perfect backdrop for those wanting to work on their fitness goals but outside the daily norm.
Whether you're into martial arts, yoga, hiking, or spin class; you'll these UK fitness retreats will be right up your alley!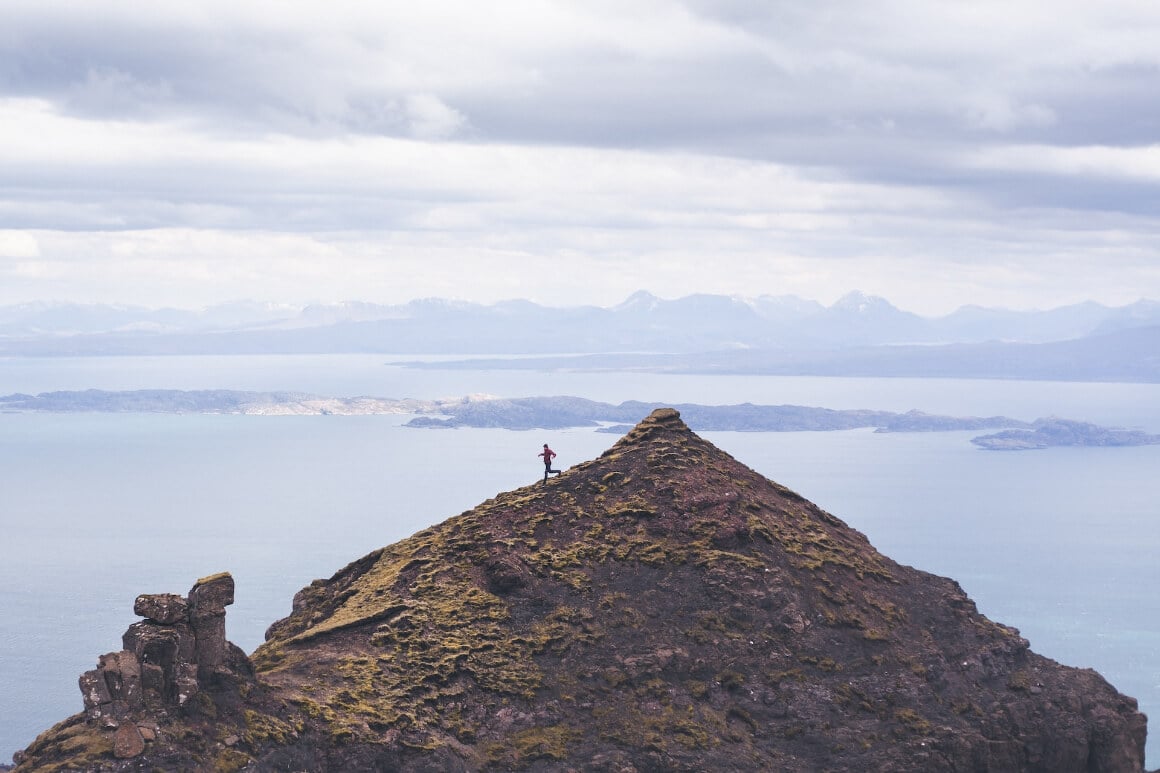 Why Should You Consider a Fitness Retreat in the UK?
In a world as busy as the one we're in today, it can be effortless to fall into unhealthy eating habits and procrastinate on fitness goals. After all, it requires less effort to sit in front of the TV and munch on junk food than to go on a walk, or a jog, or prepare your own healthy and delicious meals.
A fitness retreat is the right opportunity to get back on the fitness track if you've found yourself straying lately. Instead of splurging on a cruise or luxurious spa weekend; why not do something that your body will be thankful for years from now?
Fitness retreats in the UK allow you to get in the best shape you have been in years, but also teach you practices that you can adopt into your daily life. There will be time to relax, look closely at how you have been living, and realize just how big of an effect your lifestyle and diet can have.
What better souvenir to take home than a healthy mindset and some new skills?
The UK is an excellent place to go on a fitness retreat, not only because of the array of options but because the country also has an attractive landscape and rich history which makes for a calming backdrop. It's also a great place if you're looking at improving your sleep on your trip too.
What Can You Expect from a Fitness Retreat in the UK
What you get from a fitness retreat really depends on what you're looking for. Are you looking to know how to prepare delicious and healthy meals? Or how to get into the best shape of your life? Or do you want to explore the UK, but without missing out on your fitness routine?
No matter what you're looking for in your retreat, one thing is for sure: all of these retreats are set in picturesque locations. The reason for this is that nature can have a calming effect, and seclusion also helps to reduce stress levels and calm the mind.
Retreats do vary from one place to another but a few things remain constant; such as meals and accommodation are often provided, you'll have daily fitness classes, and be surrounded by instructors and other retreat guests who want to support you and help you with your goals.
Some retreats offer tailored meal plans put together by a nutritionist, and spa facilities, and offer excursions or a variety of outdoor activities. Suffice to say that fitness retreats are far from boring.

Unlock Our GREATEST Travel Secrets!
Sign up for our newsletter and get the best travel tips delivered right to your inbox.
How to Choose the Right Fitness Retreat in the UK for You
Picking the right fitness retreat requires more than leaving things to chance or booking at the last minute and crossing your fingers. If you want to make your money count, you have to be mindful when it comes to the selection process.
To arrive at the right decision, you need to examine your goals. What do you want to achieve during the retreat and how you do want to achieve your goals? Do you want to lose weight or do you want to learn new skills? Answering these questions will help narrow down the choices.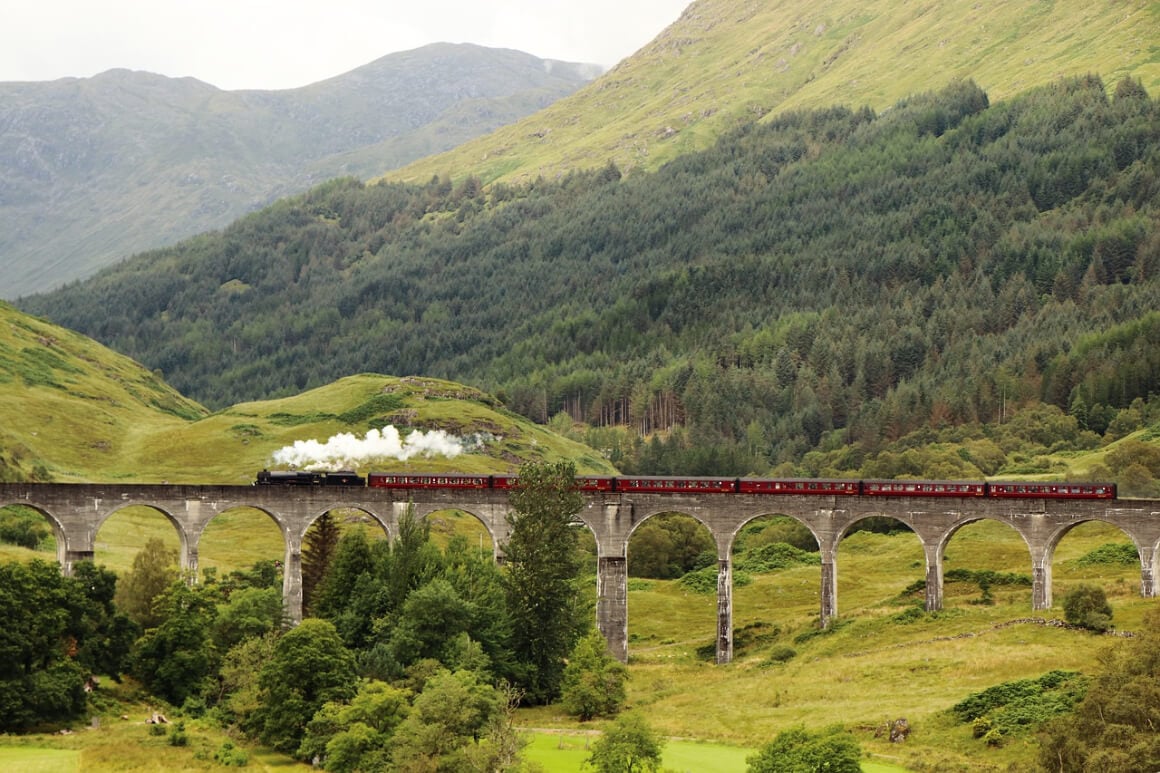 Most retreats have their itineraries available for prospective guests to look through. If you'd rather be flexible, you can check for retreats that allow tailoring the experience. However, most retreats don't deviate from the duration and itinerary, so you need to be happy with everything it offers before you book.
After you've figured out what you want from the retreat, you can start to look at more practical features…
Location
From the rolling hills of North Yorkshire to the diverse landscape of the Scottish countryside, the UK has plenty of fitness retreats all over the country. You will never run out of retreats to choose from and there is so much to explore.
If you would like to unplug and disconnect from the city's frenetic phase, choose an exclusive countryside pursuit that will surround you with verdant greens, hills, and mountains. One of the most suitable places for this is the Lake District.
If you'd like to do a variety of water activities while on a retreat, you can go to Cornwall, Devon, or Pembrokeshire.
Make the most of your retreat by picking one that offers opportunities for sightseeing and indulging in your passions, but be mindful that retreats are often in rural locations, even if they are near to a city.
Practices
Just as fitness retreats target specific goals such as weight loss or detox, they can also focus on specific sports, activities, or practices.
You'll find retreats that focus on yoga, surfing, cross fit training, hiking, paddle boarding, swimming, and the like. No need to worry if you're a beginner in any of the activities as most retreats cater to all levels and programs can be tailored according to the needs and levels of participants.
Some fitness retreats offer detoxes, juice cleansing, and fasting to help shed excess pounds. These are practices that are especially aimed at those who want to concentrate on weight loss.
For those looking to relax, massages are also prominently featured as they help soothe tired and aching muscles after hours spent working out or pursuing a variety of activities, as well as saunas that reduce muscle soreness, increase circulation, ease pain, and promote relaxation.
Nutritionists and dietitians are common at fitness retreats too. They consult with guests and plan diets according to their needs and goals.
Sound baths are to be expected in most fitness, yoga and meditation retreats in the UK. It's a meditative experience where you are bathed in sound waves produced by various healing instruments such as percussive instruments, tuning forks, chimes, and singing bowls.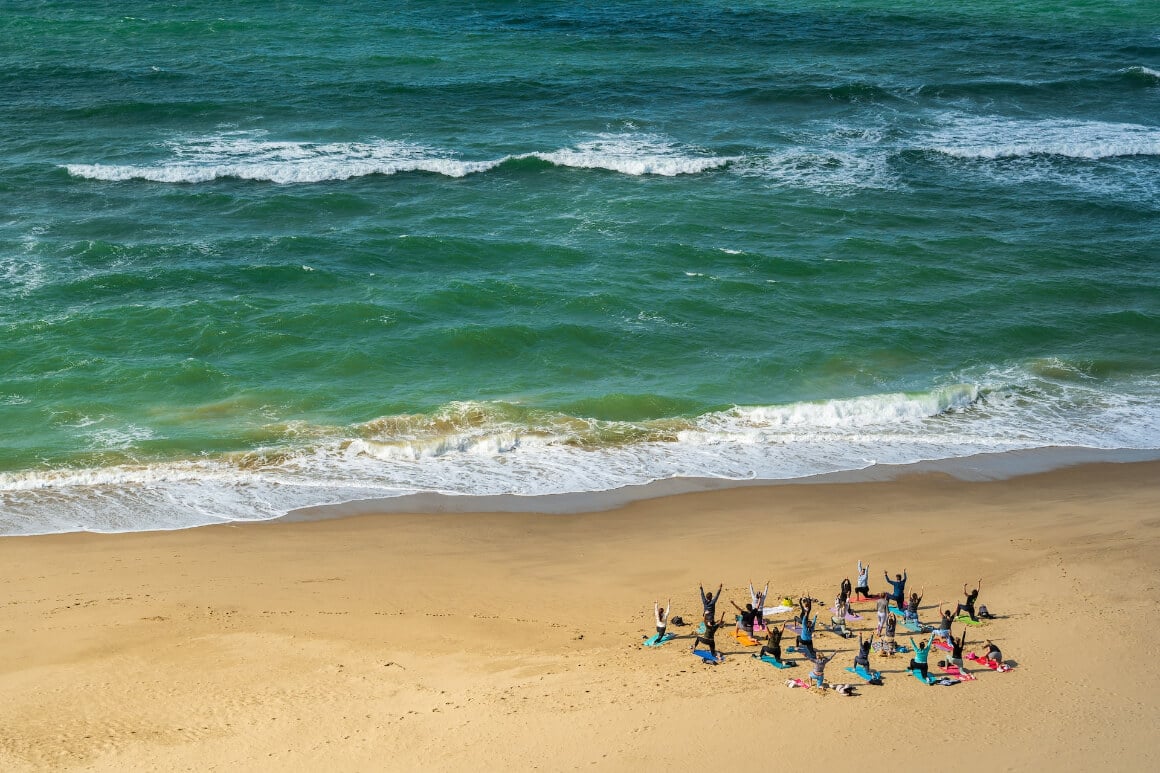 Price
Not all fitness retreats are priced the same, some are affordable but others can be on the more exorbitant side. The price tag of a retreat is a major factor when making a decision but do remember that it is not the only thing that matters.
Certainly, you want to choose a retreat with a price tag that won't make your wallet cry. The type of accommodation can easily push prices up. A retreat that has simple rooms will be considerably more affordable than one that houses guests in a five-star hotel.
The duration also plays a big factor in the price, as is the amount of activities on the itinerary each day. Retreats that offer a lot of downtime tend to be cheaper, but remember you need to fill that downtime which could end up costing more money.
Perks
Most retreats offer a variety of other activities aside from the main program. The same can be said of fitness retreats, it's not all just working out and exercising every day and every hour. You can expect a variety of excursions and classes.
A few perks offered by UK fitness retreats are pampering treatments, the best remedy to aching and sore muscles, such as massages, saunas, and facials. They might also offer outdoor activities such as hiking and cycling.
If you're into sightseeing and want to hit two birds with one stone, look for a fitness retreat that will help get you back in shape and offers a tour of the place and the nearby towns too.
Duration
The duration of retreats can vary greatly, some may be as short as two days while others require the investment of time as they last for longer than a month, sometimes even two months!
When it comes to duration, your decision has to be based on the time you can spare in immersing yourself in fitness and wellness.
Not everyone has the luxury of time but fret not because even if you have time constraints, there's always a fitness retreat that can cater to your needs. Though one thing to consider is that retreats tend to have a strict program and the duration is often not flexible.
The Top 10 Fitness Retreats in the UK
Eager to step up your fitness and health regimen and say goodbye to unhealthy habits? Then take a look at these top 10 fitness retreats in the UK…
Price: From $468
Location: Lymington
Set in a location just 80 minutes by train from Clapham Junction or London Waterloo, you're surrounded by countless bike trails through the forest and an abundance of walking opportunities. But you're still within a day trip from London when you have downtime to explore.
This is the perfect opportunity to unwind and disconnect for the weekend. You'll be staying on a farm with real eco-credentials.
Participate in two yoga practices daily that are open to all levels. Aside from building flexibility and strength, you'll also develop breath and incorporate the elements of meditation, pranayama, and chanting.
Throughout the retreat, you will be served daily meals and snacks that are all home-grown, homemade, and wonderfully wholesome. A variety of deep tissue and holistic massages, aromatherapy, and facials are available at an additional cost.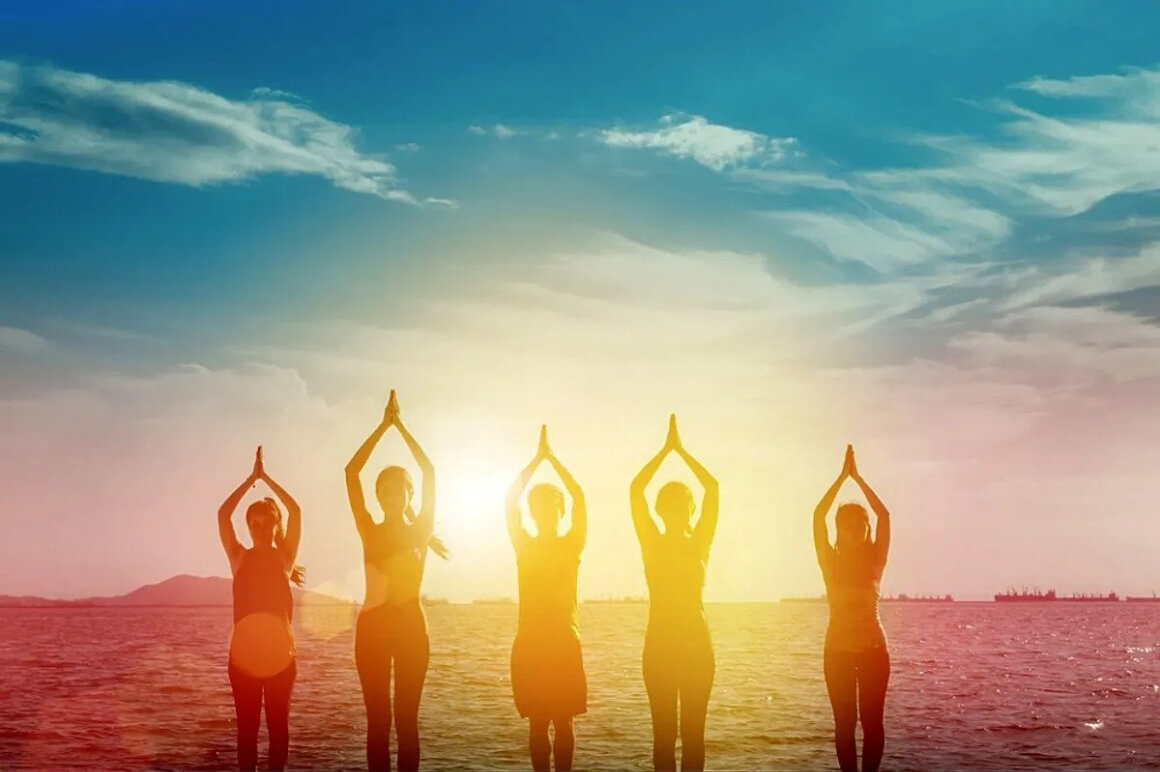 Price: From $2,055
Location: Wiltshire, England
Set in the ethereal and historical Brook House in Bromham, this is a great opportunity to discover and unleash your greatest potential.
You'll be surrounded by acres upon acres of gorgeous countryside and you can look forward to a cold water therapy room, all-inclusive food and drinks, guided magic meditation, yoga master classes, campfires, stargazing, and a woodland walk with the rest of the women.
Those who want to go sightseeing will be happy to know that Stonehenge is only 40 minutes away and The Red Lion, long considered to be one of Wiltshire's most haunted pubs, is nearby too.
Aside from gaining muscle, losing weight, and eating right, you'll walk away from this retreat with self-awareness, self-respect, and personal growth in all aspects of your life.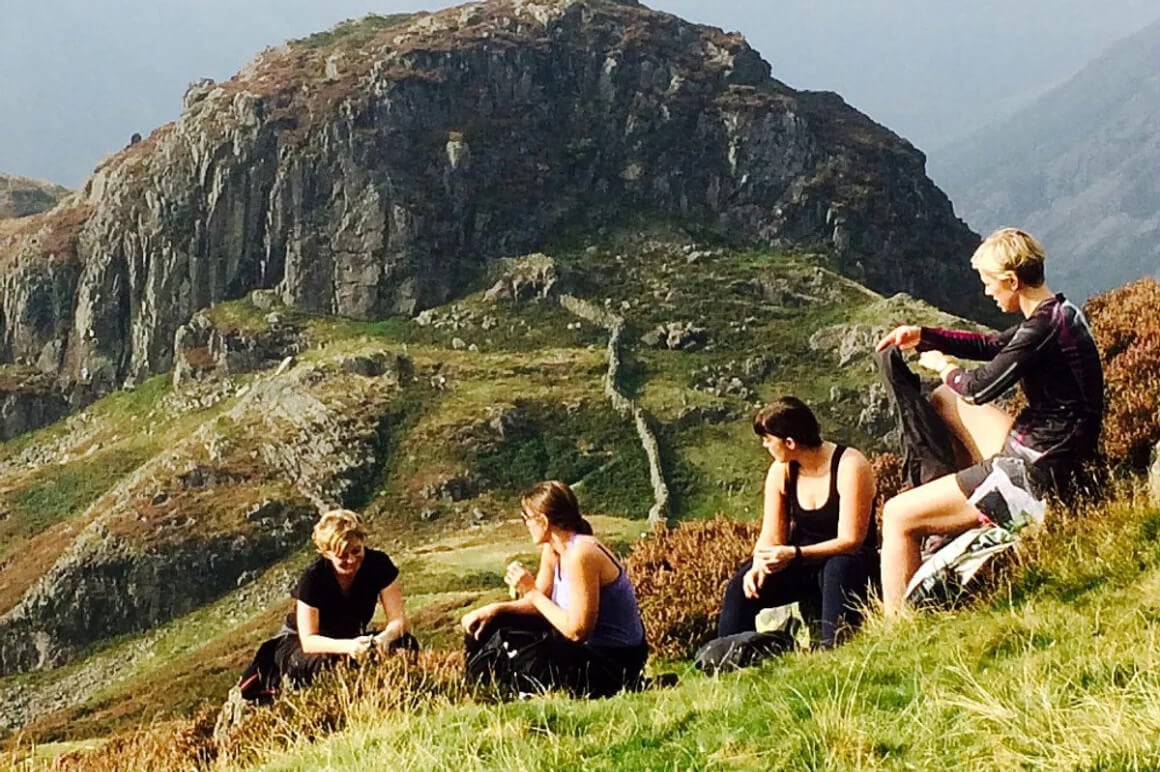 Price: From $679
Location: Ambleside, England
The perfect opportunity to escape from the city and head for the hills, get ready to spend time with nature, eat nutritious food, practice yoga, and feel great in the gorgeous Lake District.
Begin each day in the beautiful yoga shala with stunning views of the hills. Afterward, the experienced and qualified mountain guide will take you on a day hike. Fully immerse yourself in nature and feel the goodness of being away from the city's frenetic phase.
Enjoy your packed lunch while your eyes feast on the beauty of the surroundings.
After the day's excursion, you can look forward to evening yin and restorative yoga followed by a vegetarian or vegan dinner feast.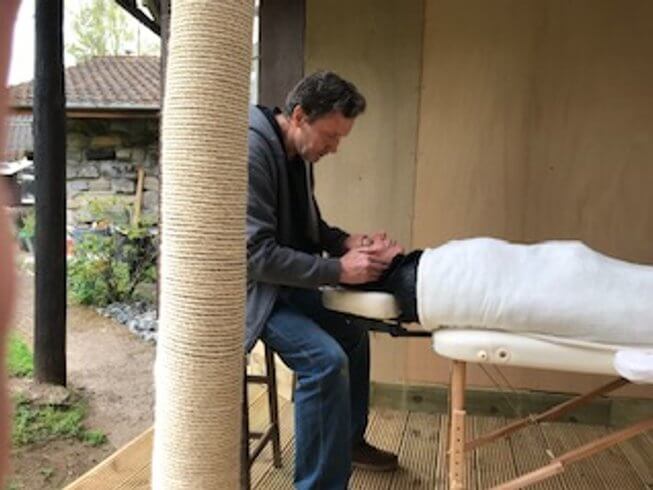 Price: From $537
Location: Perth and Kinross, Scotland, United Kingdom
Set in Dall, Kinloch Rannoch, you'll be surrounded by rivers, lochs, ancient woods, and a plethora of wildlife.
Yogis and non-yogis alike who like to make improvements in their fitness are free to join the retreat. In between sessions, you're free to just chill out or enjoy the scenic surroundings either by walking or cycling.
Accommodations will be at Hot in the Highlands Holiday Home, a chalet-style house in the ancient Black Wood of Rannoch.
Consistent with getting healthy, all meals served are either vegetarian or vegan, but let the staff know if you have any other dietary preferences or restrictions.
You can participate in a supervised daytime walk into the forest during your free time. A barbecue and fire pit is free to use so you can make s'mores and trade stories. Cozy blankets will be provided too.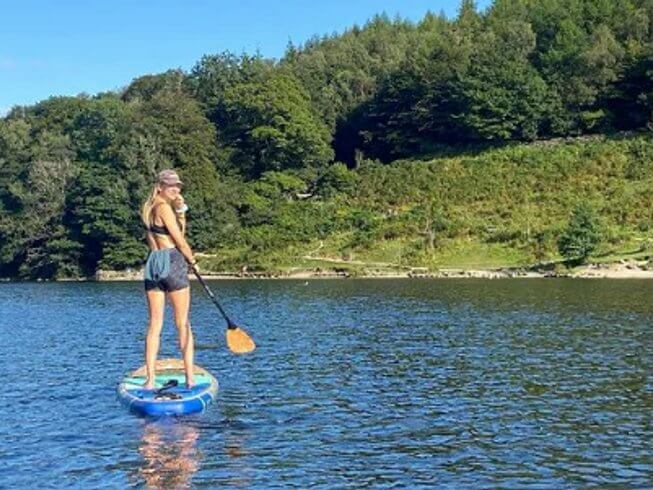 Price: From $461
Location: Ambleside, Lake District, UK
Set in the Lake District, you'll be surrounded by the pleasant scenery of Rydal Water as you work on your body, relax, get grounded, and bask in the healing power of nature.
You'll be staying in a 16th-century cottage right in the heart of the Lake District. It's easy to go to the lake for a swim or walk to the mountains for some fresh air and an adrenaline rush. The premises also boast a log burner, sauna, fire pit, piano, and plenty of cozy nooks for reading.
Participate in 60 to 90 minutes of yoga sessions that include Yin, Vinyasa, and Nidra yoga and daily guided meditations. If you fancy, various water sports are available too such as SUP sessions and swimming.
Have you sorted your accommodation yet?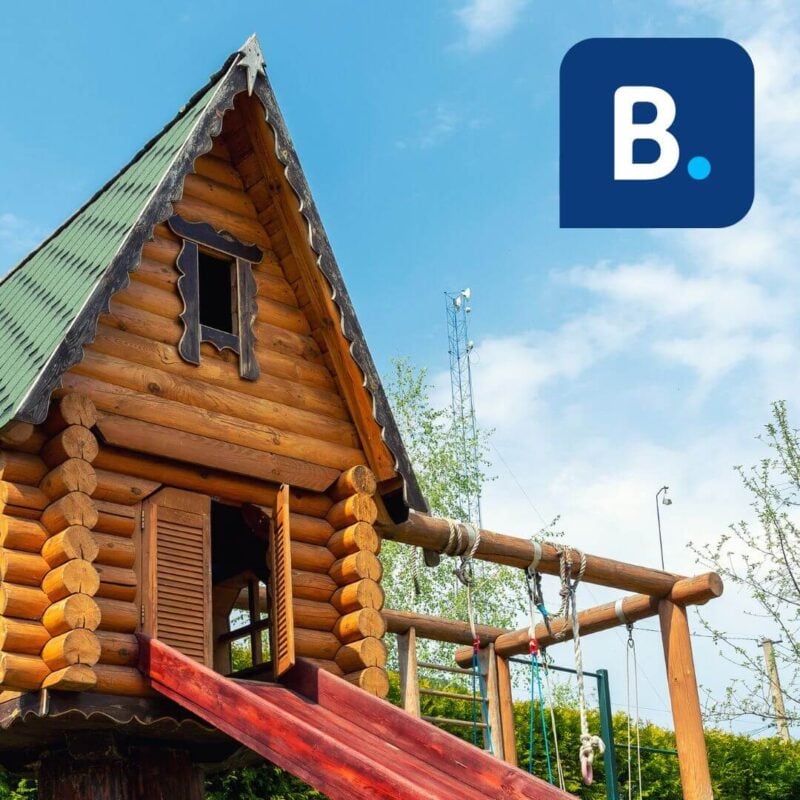 Get 15% OFF when you book through our link — and support the site you love so dearly 😉
Booking.com is quickly becoming our go-to for accommodation. From cheap hostels to stylish homestays and nice hotels, they've got it all!
View on Booking.com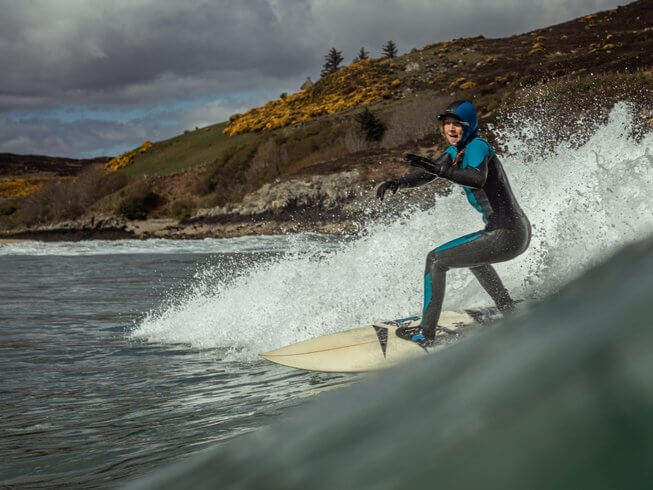 Price: $584
Location: Sutherland, Scotland, UK
Get back in shape with a variety of activities that include surfing and yoga. And the best thing is that there is no experience required for both.
Melvich Hotel will serve as your home for three days and you'll have beachside accommodation that lets you see Pentland Firth and Melvich Beach. The garden looks down onto the sea and is the perfect backdrop for your yoga classes. What more could you wish for?
Start the day with surfing and yoga with a beach view. Head to the village of Bettyhill to enjoy a picnic lunch.
During your free time in the afternoons, you can either explore the area alone or go pier or waterfall jumping with North Coast Watersports.
In the late afternoon, you can go on a guided walk and head to many of the local restaurants or get a closer look at Castle Varrick.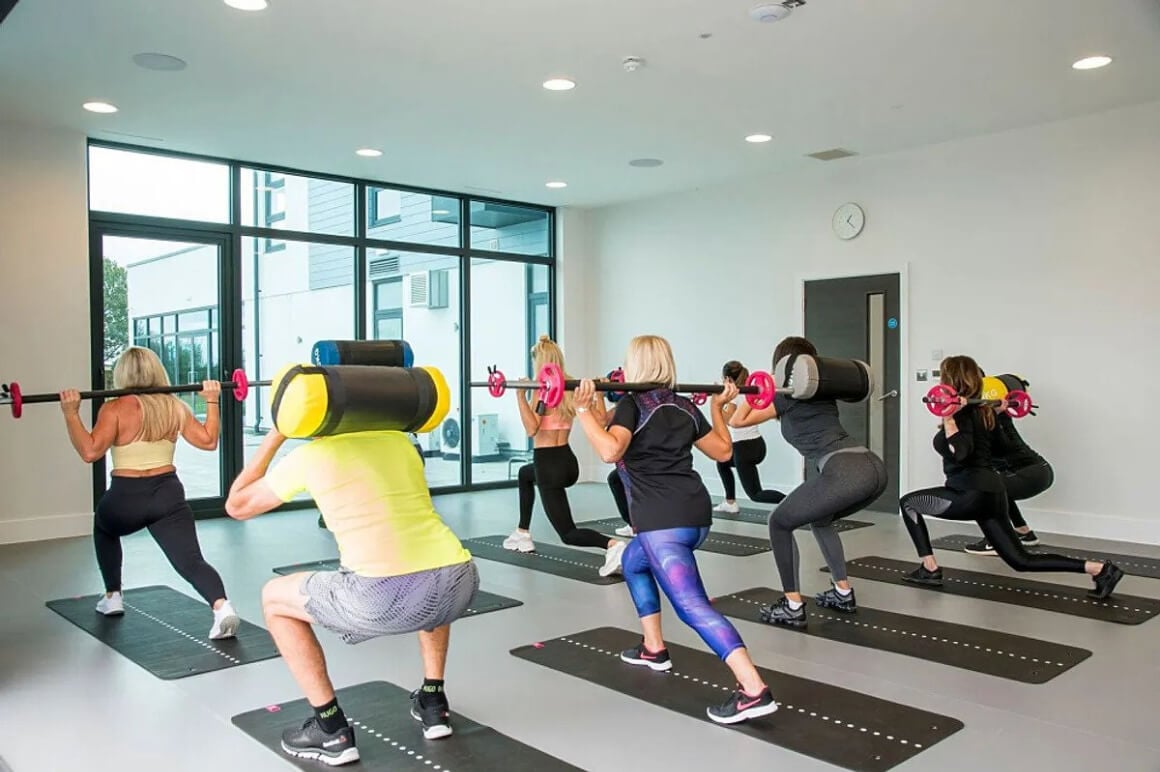 Price: From $1,970
Location: Essex, England
Located less than an hour away from the busy hub of London, you'll be surrounded by the lush countryside of Essex and feasting on three specialist-based diets.
You'll have exclusive use of the fully loaded gym, salt block sauna, heated pool, natural swimming pond, outdoor Finnish sauna, and fitness studio.
Although the program is flexible, it's recommended to follow it as set to achieve the best results. Don't worry as there's lots of free time to enjoy the pre-booked spa treatments. An hour-long countryside walk is arranged before breakfast to fire up your metabolism and get you ready for the day.
The perfect journey without guilt, temptations, and distractions, you'll walk away from this retreat radiating wellness and glowing from within.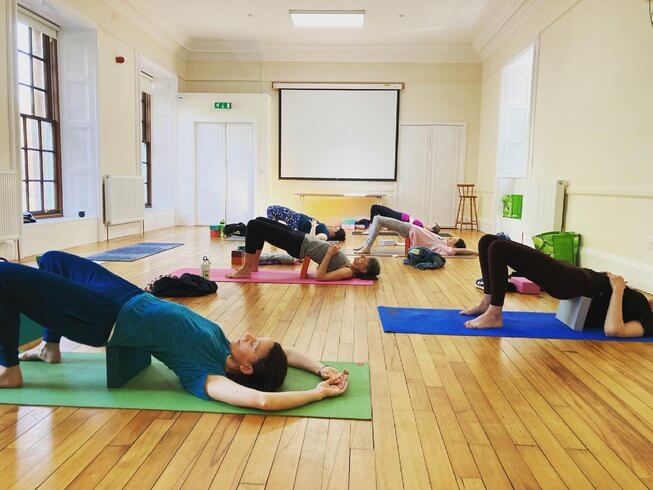 Price: From $450
Location: Aberfeldy, Perthshire, Scotland
Without a doubt, the outdoors has excellent benefits for the mind, body, and soul, and what better way to immerse yourself in nature than this 3-day retreat in Perthshire?
Participate in Hatha yoga classes, a sound bath, and guided walks in the local area while enjoying daily hearty breakfasts.
Set in the beautiful market town of Aberfeldy in Perthshire, you'll have plenty of fresh air and fine highland scenery that's postcard-perfect. Located nearby are an abundance of restaurants, cafes, and shops.
Aside from guided walks, you have the option to rent e-bikes or mountain bikes during your stay, perfect for exploring the local area. A few local golf courses are nearby for those who would like to practice their swing.
Is This the Best Daypack EVER???
Price: From $444
Location: Chipping Norton, Oxfordshire, United Kingdom
Set in Brock Cottage at the heart of the Cotswolds, you'll have a wonderful yoga studio with huge windows that have excellent views of the lovely garden.
Not only will you get back in shape, but you'll also learn how to prepare healthy and delicious meals too. The cottage is right on the edge of Foxholes Nature Reserve giving you plenty of room for pleasant and wonderful places for morning and afternoon walks.
This weekend retreat offers yoga sessions and culinary classes along with a team of professional massage therapists ready to give you an array of treatments that include Thai massage, foot reflexology, organic facials, and deep tissue massage.
You'll finish the weekend on a high note, relaxed, rejuvenated, and committed to your fitness and health.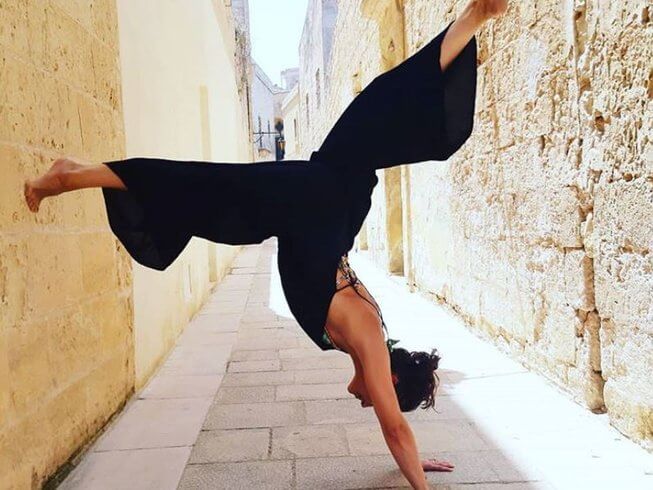 Price: From $987
Location: Tiverton, United Kingdom
Set close to the village of Cadeleigh, you'll be nearby Exmoor National Park, a beautiful coastline full of cliffs and secluded bays.
Accommodation will be in a gorgeous barn conversion that has amazing views of Devon's rolling hills. Not only are the accommodations spacious, but they are also just next to the pond too.
Participate in fitness workout sessions, and yoga classes in a mixture of styles, daily guided meditation, and sound baths. You'll have an abundance of time to do as you wish but you can also join group walks.
The retreat is suitable for all levels of physical fitness and participants are encouraged to move to a level that suits their bodies.
A plant-based menu is offered for the duration of the retreat and meals are prepared by a chef.
Don't forget insurance
ALWAYS sort out your backpacker insurance before your trip. There's plenty to choose from in that department, but a good place to start is Safety Wing.
They offer month-to-month payments, no lock-in contracts, and require absolutely no itineraries: that's the exact kind of insurance long-term travellers and digital nomads need.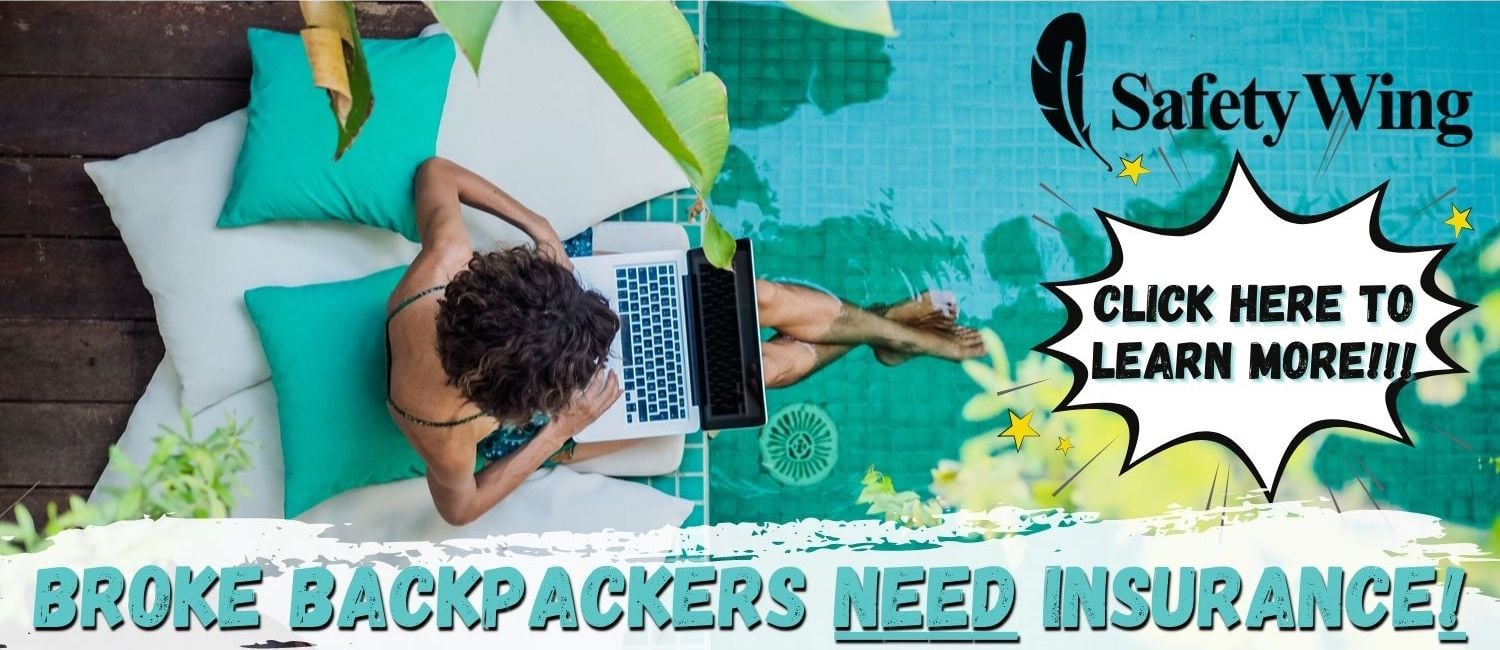 SafetyWing is cheap, easy, and admin-free: just sign up lickety-split so you can get back to it!
Click the button below to learn more about SafetyWing's setup or read our insider review for the full tasty scoop.
Final Thoughts on Fitness Retreats in the UK
There you have it, those are the best fitness retreats in the UK. As you can see, there are a lot of varieties on offer to support any type of fitness goal.
The UK is brimming with its rich history, ancient sites, and splendid vistas, so no matter which retreat you decide on, you can be sure that you'll be surrounded by the most quintessentially English landscapes.
The modern world can be cruel and unforgiving to our bodies, which is all the more reason for everyone to embark on a fitness journey that's going to make a significant change in their life.
---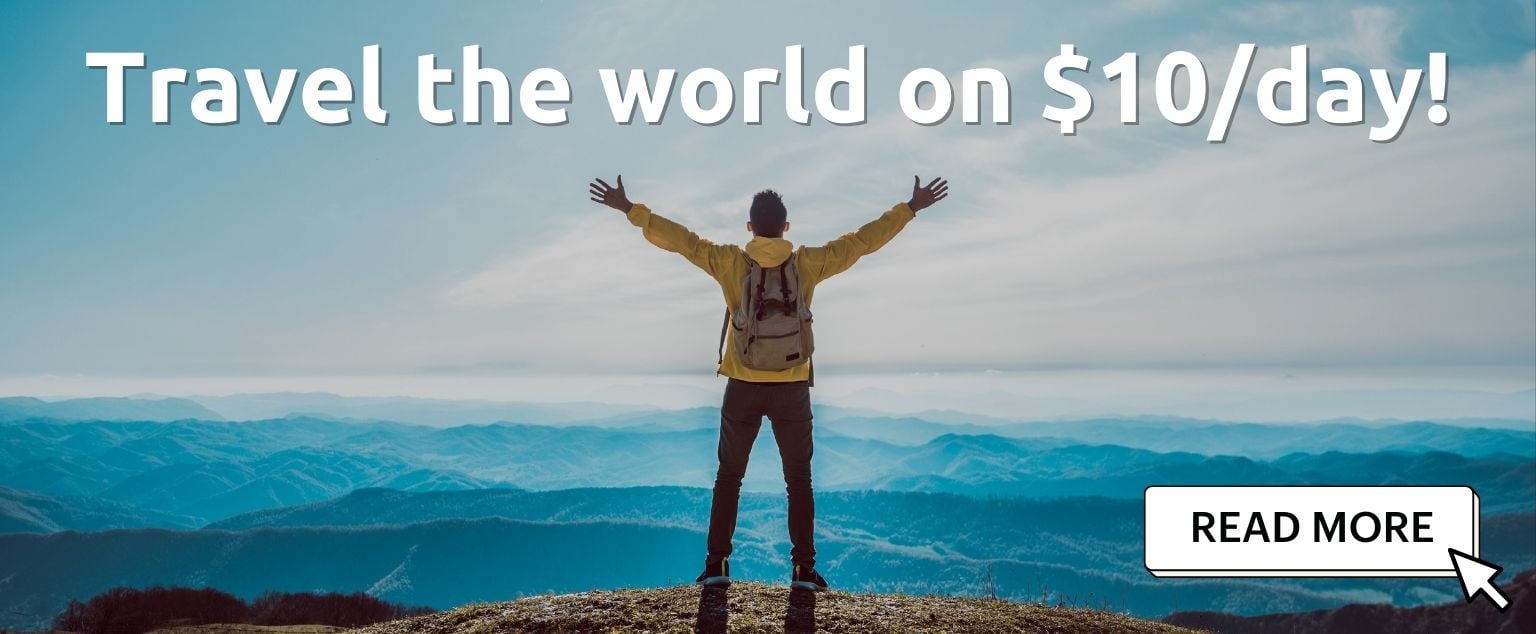 And for transparency's sake, please know that some of the links in our content are affiliate links. That means that if you book your accommodation, buy your gear, or sort your insurance through our link, we earn a small commission (at no extra cost to you). That said, we only link to the gear we trust and never recommend services we don't believe are up to scratch. Again, thank you!