England's Lake District covers over 2,300 square kilometres in the northwest of the country and is one of the most popular destinations for both British and international holidaymakers alike. As well as lakes, it's known for forests, mountains, and quaint villages. The area's history includes several famous literary icons too, including Wordsworth and Beatrix Potter. Although you can have many types of holiday in the Lake District, hiking or walking is by far the most popular activity here.
In this post, we'll take a look at the best places to visit in the Lake District. Since the Lake District is so large, these activities are set across a large area. If your budget stretches to it, it's a good idea to rent a car while travelling in this part of England, as public transport is quite infrequent here! You can make back that money by staying in hostels or at campsites!
Need a place quick? Here's the best neighbourhood in Lake District:
BEST AREA IN LAKE DISTRICT
Grasmere
Located slightly north of Ambleside is the idyllic village of Grasmere. One of the cutest towns in the Lake District, Grasmere is perfect for travellers and tourists looking for a quiet, serene and peaceful base surrounded by stunning nature. For photographers, painters, artists and enthusiasts, Grasmere is a wonderful place to stay just to enjoy and be inspired by all the views.
Places to visit:
Climb to the top of Helm Crag.
Stop for a spot of tea and a clotted cream scone at Faeryland.
Visit Dove Cottage, home to Williams Wordsworth, Britain's best-loved poet.
These are the BEST Places to Visit in Lake District!
Before you start reading, check out where to stay in the Lake District ESPECIALLY if you are planning on tackling Scafell Pike. You will need a place all booked and ready for those tired blistered toes to rest at the end of the day!
#1 – Scafell Pike – A beautiful and scenic place to check out in The Lake District!
Hike one of several trails to the summit
Conquer the highest mountain in England
One of the most famous places in The Lake District!
Why it's awesome: For starters, it's the highest mountain in England! So, if you're a walker or a climber, then Scafell Pike should definitely be on your Lake District itinerary. Although 978m doesn't sound that high, and it can be done in a day, it's not an easy hike to the top. Scafell Pike is at the edge of 3 microclimates, meaning that the weather is notoriously unpredictable! So, if you want to add England's highest mountain to your list of conquered summits, you'll need to be adequately prepared!
What to do there: Of course, the best thing to do with Scafell Pike is to hike up it. To be able to say you've climbed the tallest mountain in any country is an impressive achievement! If you're travelling with the family or your new to hiking, the best route to take is the Corridor Route from Styhead Tarn near Borrowdale. That's on Derwentwater, very near to Keswick! If you're a more experienced hiker, why not have a go from Ill Crag? If it's not foggy at the top, you'll get some fantastic views so make sure you take a camera!
#2 – Dove Cottage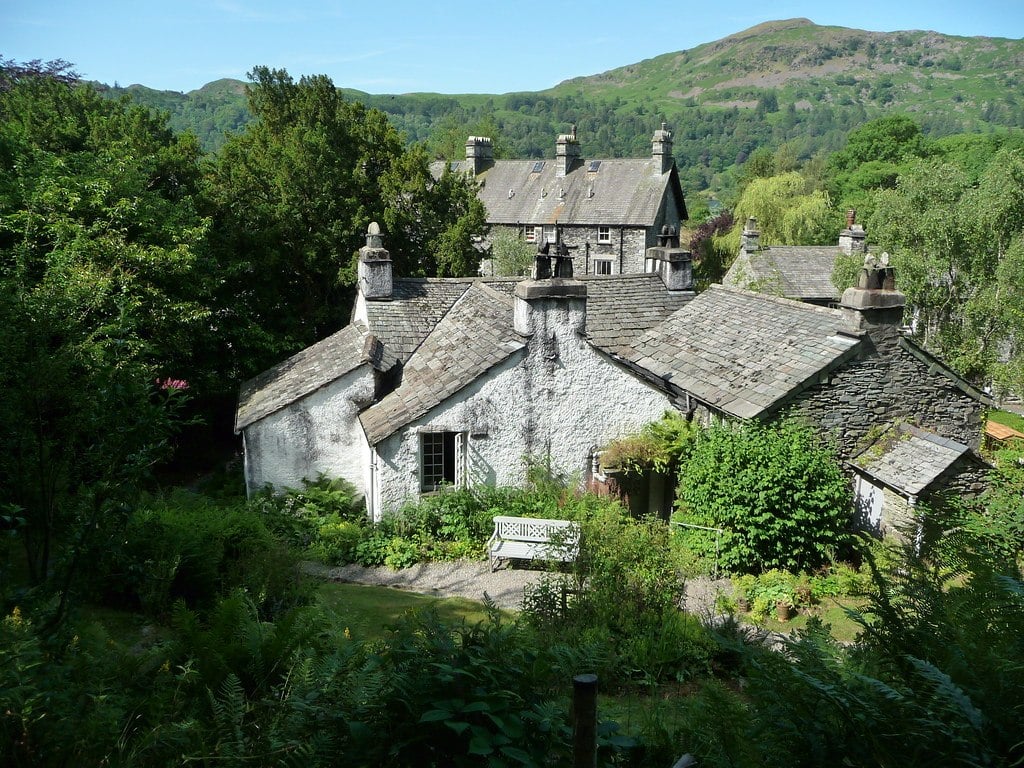 Visit the former home of poet William Wordsworth
Learn about the poet in the museum next door
One of the top points of interest in The Lake District for literature lovers
Why it's awesome: If you've spent a few days walking or the weather's bad in the Lake District, then you'll be happy to know that an activity like Dove Cottage is interesting and exciting but doesn't require a lot of energy or getting wet to visit! Find out all about arguably England's most famous poet, who was partly responsible for launching the Romantic Age of English literature. Dove Cottage is in the village of Grasmere, which you can reach by public transport from near Windermere and Keswick.
You could even opt for staying in one of the best hostels in the Lake District near Windermere to get the most out of your experience.
What to do there: Not only can you visit the museum to find out more about the life and works of Wordsworth, but you can take part in a guided tour or talk. Friendly and knowledgeable guides run these approximately 30-minute talks daily, and they're a great insight into the poet's life. You can explore Dove Cottage's extensive library, complete with rare books. And when you're done there, head out into the gardens to catch some sun or relax on one of the benches!
#3 – Hilltop House (Beatrix Potter's farmhouse)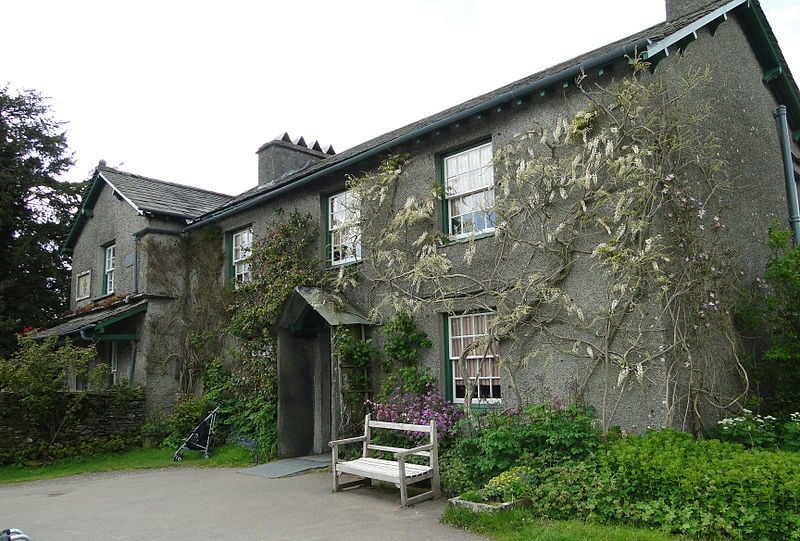 See the former farmhouse of one of the UK's best loved authors
Find out what inspired many of her tales
A Lake District must see!
Why it's awesome: William Wordsworth wasn't the only famous writer from the Lake District, as fans of Peter Rabbit will tell you! This beautiful farmhouse is where the author bought and worked in from the royalties of her first book. When visiting the house, you'll see the different aspects that inspired her tales of Peter Rabbit. Each room contains a reference to a different one of her 'tales'. You can't pre-book a visit here, so it's advisable to turn up early. If the house gets too busy you might be turned away!
What to do there: You'll want to spend some time at Hilltop to feel the magic of Beatrix Potter's books, but after an hour or two, you'll be satisfied with what you've seen. Luckily, it's very close to the shores of Lake Windermere, so after you visit you could always take a cruise out on the water! If you can't get enough of Beatrix Potter and want to learn more, there's also a museum dedicated to her works in Bowness-on-Windermere. Hilltop House is near Hawkshead in Ambleside.
#4 – Buttermere – A nice quiet place to see in The Lake District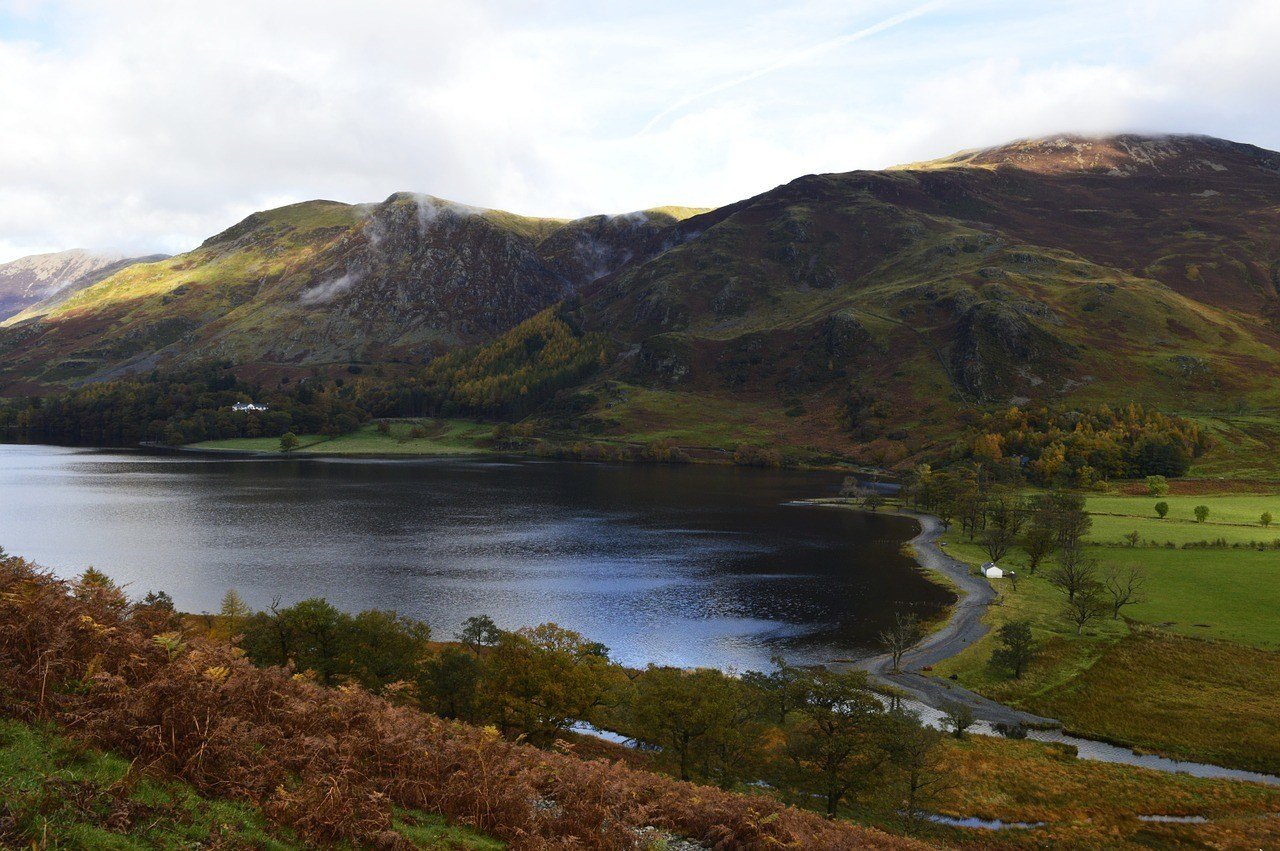 One of the prettiest villages in the region
Enjoy lunch at a country pub
Take a walk around Buttermere Lake
Why it's awesome: If you enjoy driving, you'll want to go through the Honister Pass, one of the most beautiful roads in the whole of the UK. And waiting at the end of it you'll find the charming village and lake of Buttermere. The village sits between this lake and Crummock water, which were initially one large glacial lake! Hike up to High Stile Ridge to get stunning views of the village and two lakes, and truly appreciate one of the best places in The Lake District!
What to do there: Buttermere is a small and quiet village but there's still enough to keep you entertained for a day there. Walking around the lakes is an easy and flat hike for even the most inexperienced hiker before you head back to one of two village pubs for a hearty lunch. In the afternoon, choose between a tea and an ice cream and one of the quaint little eateries, or a more challenging walk. Highly recommended is a walk to Scale Force, the highest waterfall in The Lake District.
#5 – Ullswater
Take a lake cruise on the famous "Ullswater steamers"
Visit one of the quaint towns and villages around the lake
Try a range of watersports
Why it's awesome: One of the best places to visit in the Lake District for the sheer number of activities on offer, it's no surprise that Ullswater has made our list! Referred to by locals as "England's most beautiful lake" (although that's probably true of several in the Lake District), it offers something for every kind of holiday. Traditional villages and hamlets dot the shores of the lake where you can enjoy some of the best places to eat in The Lake District or just stop off for a refuelling coffee before your next walk!
What to do there: There is lots to do on Ullswater. First, is something that is unique to this lake. The Ullswater Steamers are classic vessels that date back to the 19th century and the perfect way to see this gorgeous lake. If you'd prefer something more active, then take out a kayak or even just have a swim in the lake! Don't want to get wet? Helvellyn is very close to Ullswater, but we'll get to that in more depth later!
Is This the Best Travel Backpack EVER???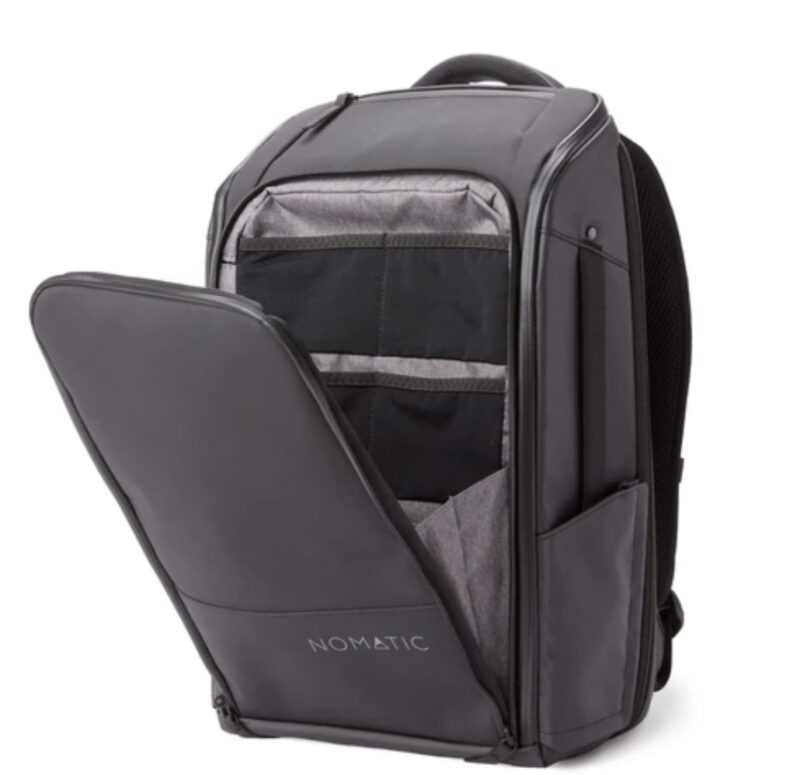 #6 – Castlerigg Stone Circle – An unknown (but awesome) place to see in the lake District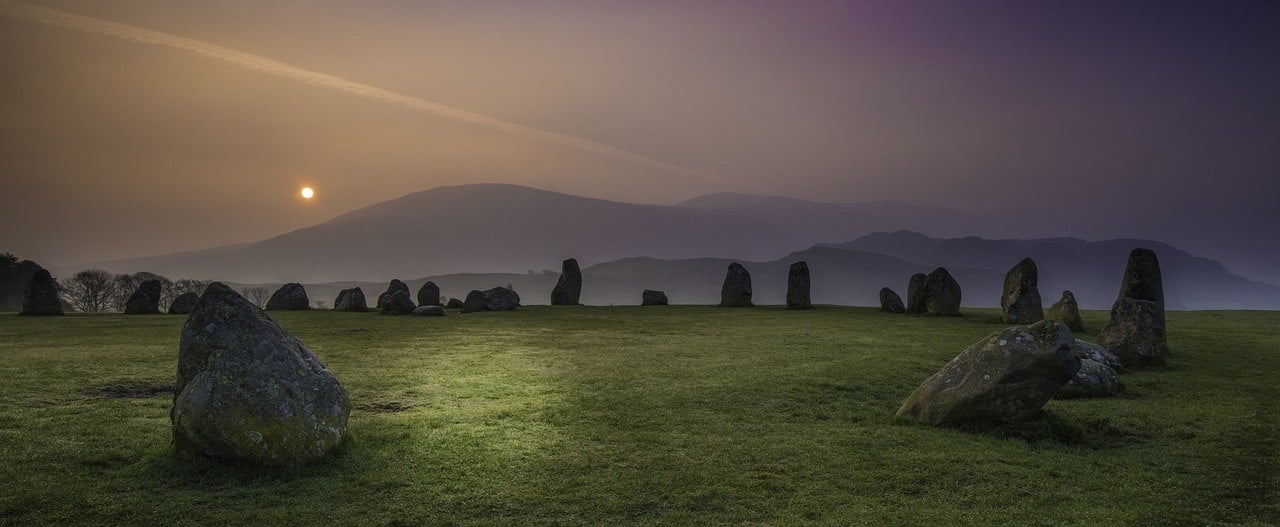 See one of the most beautiful stone circles in the UK
Devise your own theory on its use
One of the more unusual landmarks in the Lake District
Why it's awesome: Within a stone's throw of the biggest town in the National Park, Keswick, you'll definitely want to add this unusual attraction to your Lake District itinerary. Incredibly, there are over 1,000 stone circles in the UK, with the most famous being Stonehenge in Wiltshire. However, Castlerigg dates back further than that – to over 3,000 years BC! It's in a much more dramatic location too and can offer unparalleled views and has unbelievable views of three of the Lake District's highest mountains: Skiddaw, Blencathra, and Hellvellyn.
What to do there: The first thing to decide is how you're going to get there. Just a mile and a half east of Keswick, it's possible to go in the car if you want this just to be a quick in and out activity. However, for such a beautiful place you may as well spend some time taking in the atmosphere and beautiful scenery. So, instead, why not take a walk or a cycle from Keswick (a walk will only take you half an hour) and stretch those legs! After all, walking is probably the number one activity when visiting the Lake District!
#7 – Derwent Pencil Museum – Quite the quirky place in the Lake District
See the world's largest colouring pencil
A great way to fill an hour or two in Keswick
Learn about the history of pencils and graphite
Why it's awesome: Often regarded as one of the most unusual museums in the UK, the Derwent Pencil Museum is actually a lot more exciting than it sounds. Surprisingly, if you're a fan of James Bond, this place might interest you too! The military inventor and inspiration for "Q" in the James Bond novels approached the Cumberland Pencil Co (now the museum) to help him develop a pencil that British Prisoners of War could use to help them escape! This is just one of the many stories that you'll hear at one of the most unusual things to do in the Lake District!
What to do there: As well as the story above, you can learn all about the manufacturing of graphite and pencils here in the northwest of England. Be astounded by the world's largest colouring pencil too, which is 26 feet long and weighs just under half a ton. We're not sure if anyone has ever tried using it though! If you're an artist or enjoy colouring, stop by the gift shop. Derwent Pencils are some of the finest made in the entire UK!
#8 – Lake Windermere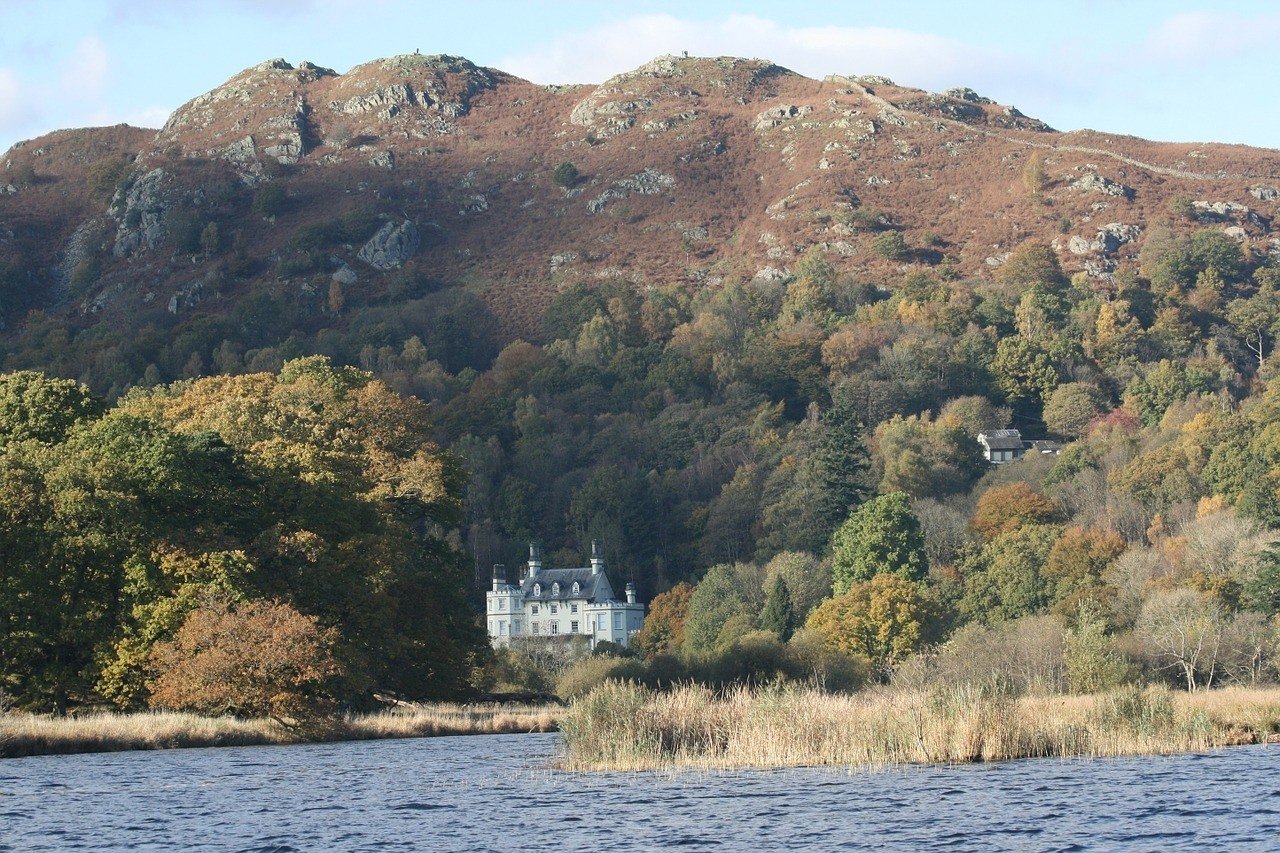 Take a boat cruise on the largest lake in England
Get views across the lake and fells from Orrest Head
One of the most beautiful attractions in the Lake District
Why it's awesome: England's largest lake is one of the most popular attractions in the Lake District, with many tourists choosing to stay on its shores. And it's with good reason too! Bowness-on-Windermere and Ambleside are two of the larger towns inside the National Park and there are plenty of places to stay, eat, and relax. The lake itself offers lots of activities such as cruises, boating, and even water sports. On dry land, there are awesome walks with spectacular views! You could easily spend your whole holiday here!
If you do elect to spend your whole holiday here, why not check out the best Airbnbs in the Lake District, with many in the area.
What to do there: There are a plethora of things to add to your Lake District itinerary at Windermere. If you want to hike, then Orrest Head is a great spot as it offers some of the prettiest views of the lake and also to the fells! Wray Castle, a National Trust property is another great day out, especially if you're travelling with kids! Earlier on we mentioned Hilltop House and the Beatrix Potter Museum, these are both nearby too.
#9 – Ravenglass and Eskdale Railway – One of the Lake District's coolest historical sites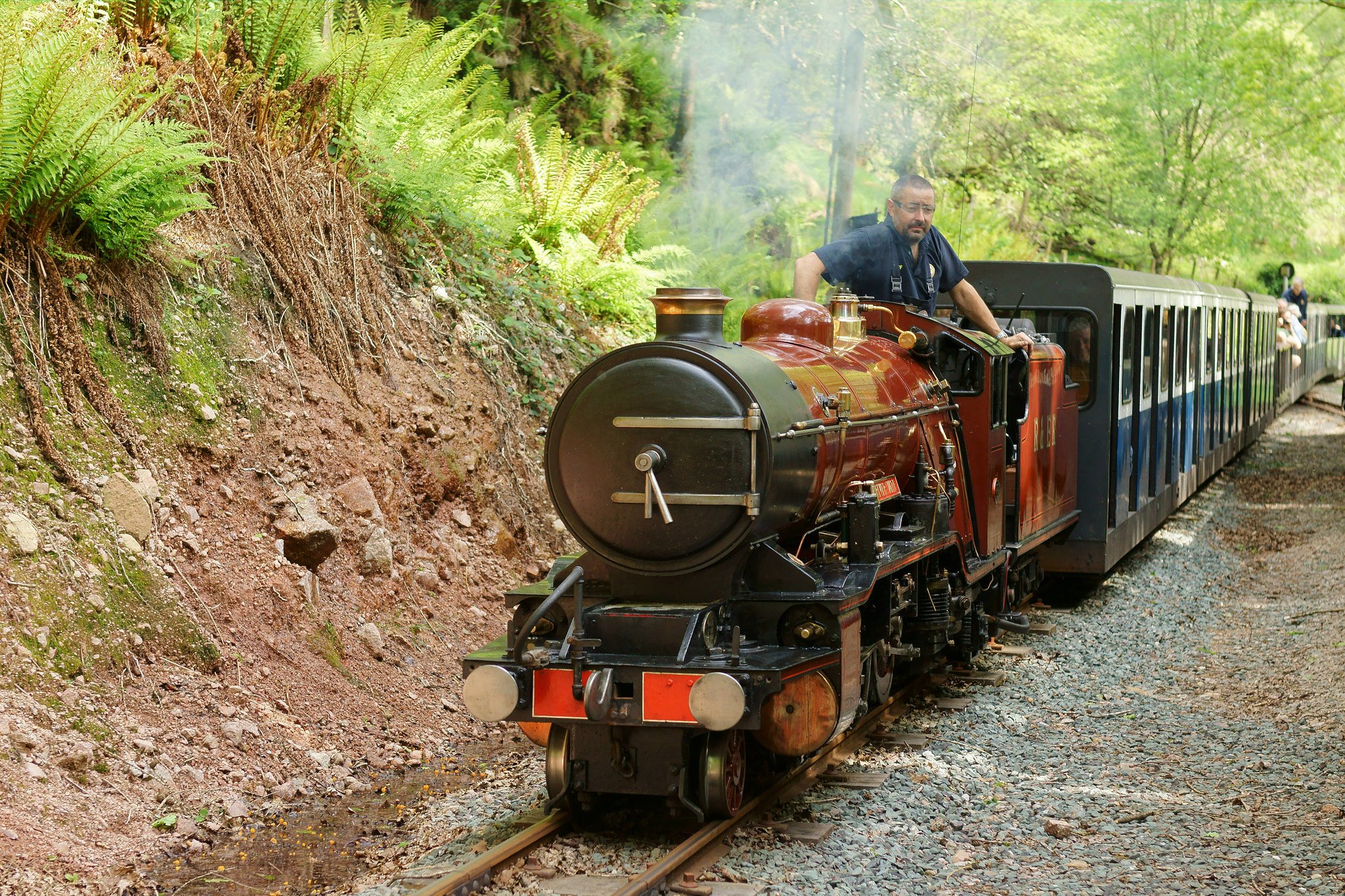 7 mile scenic railway journey
Ride a traditional steam train
Why it's awesome: For all the beauty in The Lake District, it only has one UNESCO World Heritage Site. Yes, we were surprised too! That site is Ravenglass, a village in the west of the national park. The Ravenglass to Eskdale Railway is a beautifully restored steam engine route that takes you across an estuary and through the rolling, green, Cumbrian hills. There are seven stops on the journey before the final station of Dalegarth, 7 miles away!
What to do there: Taking this steam train is a great activity if you're travelling with the family, or you just want to have a relaxing and unique day out. As the journey is only 7 miles, you probably won't spend the whole day on the train, and it's more likely to be a half-day trip. However, with that being the case you can always enjoy the gorgeous village of Ravenglass. Once you've walked through the cute streets of the hamlet, head to Muncaster Castle where there is an owl and bird of prey centre!
#10 – Helvellyn
Get to the summit of England's 2nd highest mountain
Get stunning views of Thirlmere and Ullswater lakes
One of the best places in the Lake District for hiking
Why it's awesome: With a summit just 30 metres lower than Scafell Pike, Helvellyn is another great achievement for walkers in the Lakes! It's the highest point on the Helvellyn Range and as with many of the mountains in this area, there's not just one route to the top. There are several, with each being suitable for a different difficulty and expertise level. On some of the routes there may be a little scrambling involved, so do be extra careful if you're climbing in wet or windy weather!
What to do there: If you're new to hiking and don't fancy going up Helvellyn alone (the weather can be very changeable the higher up you get), then how about trying it as a guided walk? Striding Edge is an extremely popular way to get up the mountain and offers stunning views at several points on the trail. So that you don't go off the beaten track or if you have any difficulty while up there, a guided walk will make sure that you get back down the mountain safe and sound!
#11 – Furness Abbey – One of the most religious places to see in the Lake District
Explore the Lake District's most famous ruin
The abbey dates back to the 12th century
The former home of a wealthy and powerful monastic order
Why it's awesome: Technically outside the Lake District National Park, Furness Abbey, located in the town of Barrow-in-Furness, is well worth making a detour for. It dates all the way back to 1120 and was in operation for more than 400 years. However, in the 16th century, the King at the time, Henry VIII dissolved the abbey. But why's that? Well, according to him, the Cistercian lifestyle had become too lavish. And he did have a point – at that point, it was the second richest abbey in the UK!
What to do there: Nowadays, you can explore the haunting ruins of the abbey and imagine what life was like all those years ago. There are a number of walks around the abbey that are worth doing too. It's not just the ruins that are left, as there are some exhibitions on the abbey's history. One of the most intriguing is from a grave excavation – you can see a monk's gemstone ring and crozier! Don't miss one of the most important religious landmarks in the Lake District!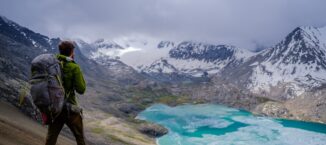 Do You Want to Travel FOREVER??
Then pop your email address in below and we'll send you a FREE copy of 'How to Travel the World on $10 a Day!'
Get insured for your trip to Lake District!
Remember, when you are traveling you may need insurance! World Nomads are our go-to Travel Insurer; we have used them ourselves for years now.
Getting an estimate from World Nomads is simple – read the review or click below, fill out the form, and you're on your way!

Final Thoughts
So, that concludes our list of the best places to visit in The Lake District. We hope that this list has proven useful and informative and has helped you a little bit when planning your trip. Also, you should have a better idea of the best place to base yourself while visiting The Lake District too!
The Lake District is the perfect place for so many different types of holiday. Whether you want to get to know British culture better in the small and quaint villages with a country pub or afternoon tea, or whether you want to get out walking in some of the most beautiful hills and mountains in the UK. You could even book a spa hotel to disconnect from the world for a few days!
So, now that you've enjoyed the list of the best places to visit in The Lake District, we hope that you enjoy your holiday there. Especially now that you know not only where to visit, but how to travel to The Lake District and live like a local!
---
Find out how YOU can support the site.
We work hard to put out the best backpacker resources on the web for free! It's all about helping out our tribe of awesome backpacker readers (that's you!). Please visit the link to find out how you can help keep the site going 🙂
For the sake of transparency, some of the links in our content are affiliate links. This means that if you book your accommodation, buy a piece of gear, or sort your insurance through our link, we earn a small commission at no extra cost to you. We only link to stuff that members of the Broke Backpacker team has actually used and never endorse products or services that are not up to scratch. Thanks for your support!