Visitors to the United Kingdom often flock to the cities of London, Manchester, and Edinburgh. But where do you go when you want to enjoy the Great British outdoors? Yes, the Scottish Highlands are undoubtedly stunning, but they can be challenging to get to. Perhaps more accessible is the Lake District National Park in England's northwest – the second largest national park in the UK.
It's a UNESCO World Heritage site and has some of the best walking trails in England. It's no wonder the area's beauty has inspired many poets and authors.
Before you start making plans, you'll need to know where you're going to stay in the Lake District, and that can be a little bit of a problem. Visiting the Lake District can be rather expensive, and it can be tricky to get to and from different towns and villages.
However, one of its saving graces is the excellent network of backpacker hostels in Lake District. This will make your trip easier and cheaper, and you might just meet other like-minded travellers along the way.
We've decided to give you a hand with this list of the best hostels in the Lake District. They're scattered across the national park, so be sure to check the location is right for you – as well as your budget and travel style. Let's take a closer look!
Quick Answer: The Best Hostels in Lake District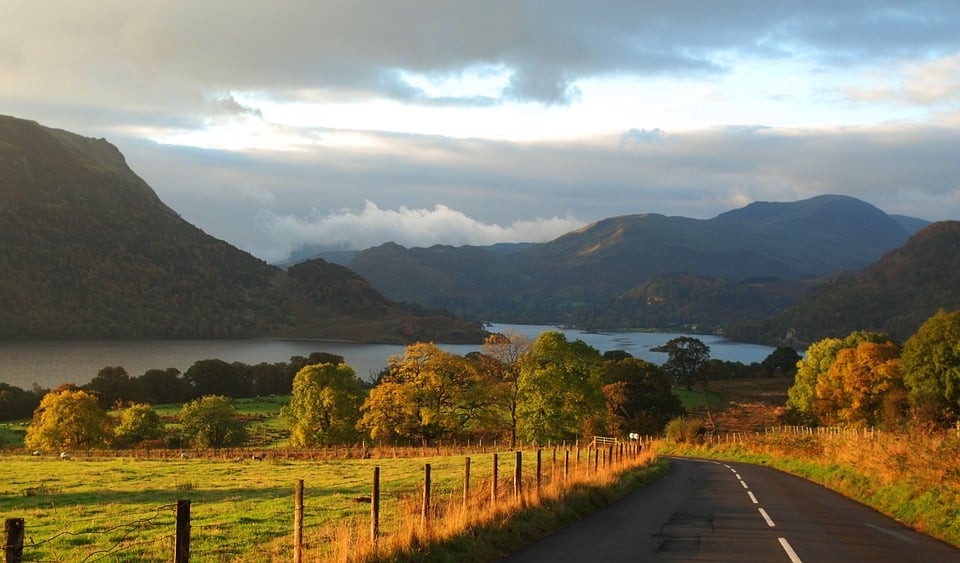 10 Best Hostels in Lake District
We're sure you don't need any more convincing to explore the Lake District. But where do you want to go? Boating on the waters of Windermere? Walking in Keswick? Or perhaps you'd like to be in the charming town of Kendal.
Location is very important in this area. That's why you need to do some research on where to stay in the Lake District before you start your travels as well as finding a hostel suited to your tastes. Let's take a look at ten of the best Lake District hostels.
The BEST Travel Backpack?!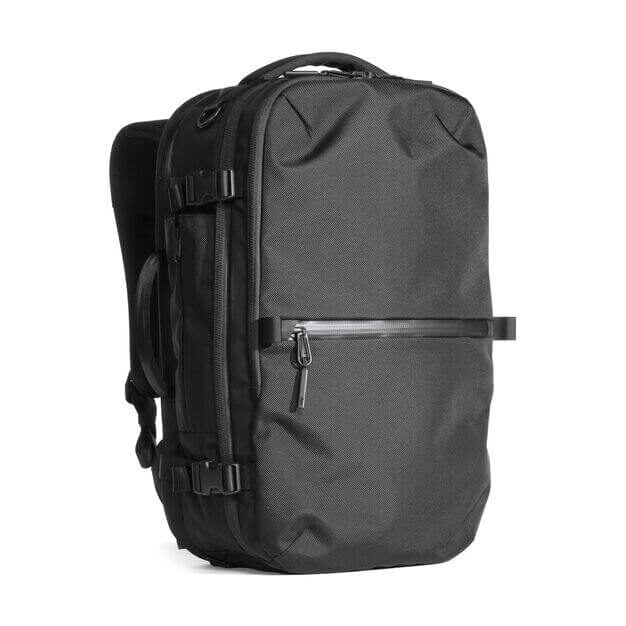 Pssssst! Not picked the perfect travel backpack yet? The Broke Backpacker team has tried out over thirty backpacks this year! Our favourite travel backpack is the Aer Travel Pack 2.
View on AER
Overall Best Hostel in Lake District – Kendal Hostel
$$
Great location
Shared kitchen
Secure bike shed
It wasn't easy choosing the best overall hostel in the Lake District, but due to its location in a large town (making it a good base) and excellent reviews, we've gone for Kendal Hostel. It's easy for solo travellers to make friends in the common room, and it's also suitable for groups of friends and families.
Set in a Georgian townhouse, it's right in the centre of Kendal town. The good news is that from Kendal, the public transport easily connects to Ambleside, Grasmere, Keswick, and other popular places to go in the Lake District. However, it's easier to make the most of your journey by renting (or owning) a car and go on a road trip in Lake District.
Best Hostel for Solo Travellers in Lake District – YHA Ambleside
$
Lakeside location
Modern cosy restaurant
Shared kitchen
Ambleside sits on the shore of the largest lake in England – Windermere. This hostel has a prime location by the water. The town is one of the adventure capitals in the region, with several shops where you can rent or buy equipment. However, you don't need to leave the town to have an adventure – you can just get out onto Windermere or go for a walk!
When you come back from a strenuous and busy day, just head to the modern, cosy restaurant for a bite to eat. If you'd rather keep your costs down, you can whip something up in the shared kitchen.
Best Cheap Hostel in Lake District – Elterwater Hostel
$
Self-catering kitchen
Lounge and dining area
Book collection
It's not often you find a hostel with bed prices that start cheaper than camping, but that's exactly what you'll get in the village of Elterwater. With beds starting at less than £4, you'll be lucky to find any cheaper hostels in England! Elterwater's nearest large town is Ambleside – either 20 minutes on public transport or 1.5 hours by foot.
Despite being inexpensive, it's more than just a bed. There's a restaurant on-site, a fully equipped kitchen, and a gorgeous garden where you can enjoy a book borrowed from the collection!
Best Hostel for Families in Lake District – YHA Patterdale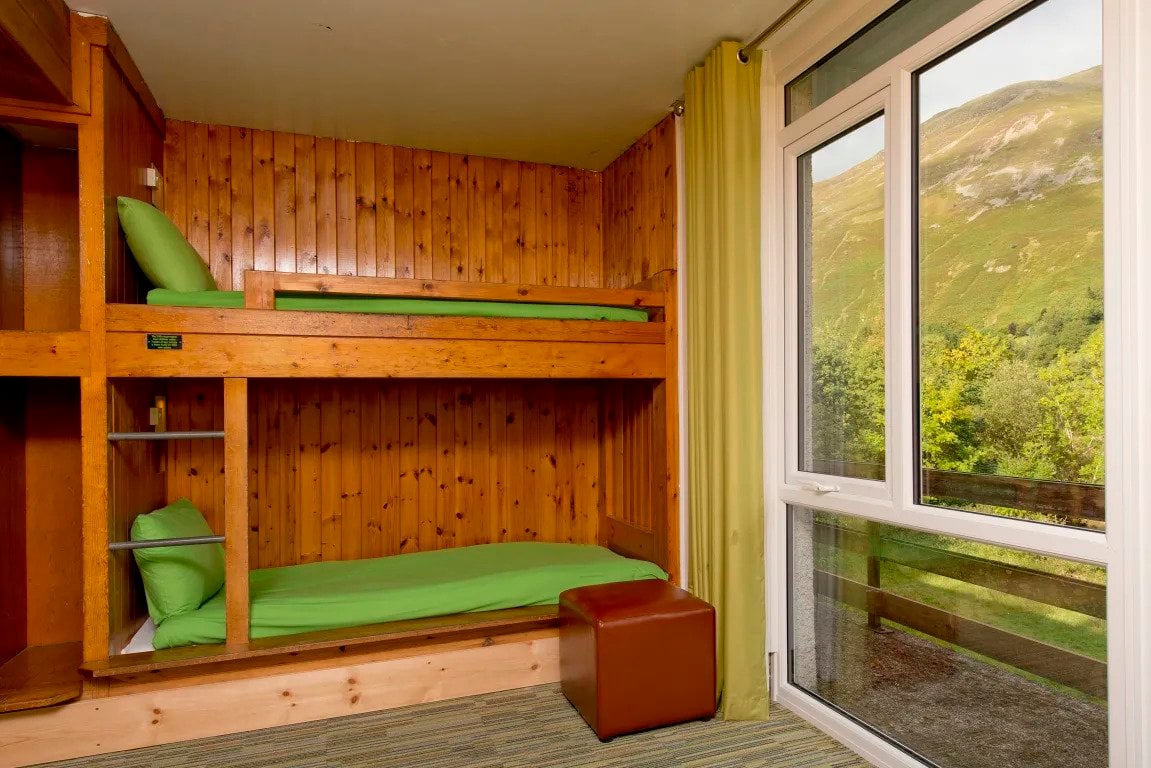 $$
Beautiful scenery
Free parking
Toys, games and DVDs
Want to climb one of the most challenging peaks in the Lake District, Helvellyn? This retro hostel on the shores of Ullswater is the perfect base. It's on the east side of the Lake District close-ish to Penrith with hiking trails easily accessible, but if you don't fancy venturing out, you can be assured of a lot of fun on-site with regular Irish Ceilidhs and salsa weekends.
If you're travelling with young children, there are plenty of games, toys, and DVDs to keep them busy. That's if they're not too tired from walking and biking!
Best Hostel for Couples in Lake District – YHA Eskdale
$
Camping and cabins available
Riverside location
Land pods
Offering comfortable double rooms, cabins, and land pods, there's a wealth of choices for couples on booking a weekend getaway in the Lake District. However, this is more than just a romantic Lake District hostel. It's also a wonderful place for wildlife watching, with its very own nature trail and birdwatching hide.
Tucked away in nature about 20 minutes drive from the village of Holmrook, the gardens here covers 15 acres, so you're sure to see something! The hostel doesn't have Wi-Fi, but why would you need it with everything else to keep you entertained? It's the perfect place to stay in the Lake District to disconnect and detox.
Best Hostel for Outdoor Enthusiasts in Lake District – YHA Wasdale Hall
$
Awesome location
Near Scafell Pike
No Wi-Fi or phone signal
Another awesome place to stay if you're interested in wildlife and the great outdoors, YHA Wasdale is near Scafell Pike on the western side of Lakes District. This rural retreat is on the shores of the deepest lake in England, Wasdale Water. The National Trust property is your opportunity to stay in a historic English building.
If you're not an experienced climber, be sure to get some beginner hiking tips as well as local knowledge on Scafell. The weather is very changeable at the top, and it can be dangerous. Once you make it back safely, reward yourself with a drink at the bar.
Want to save the world?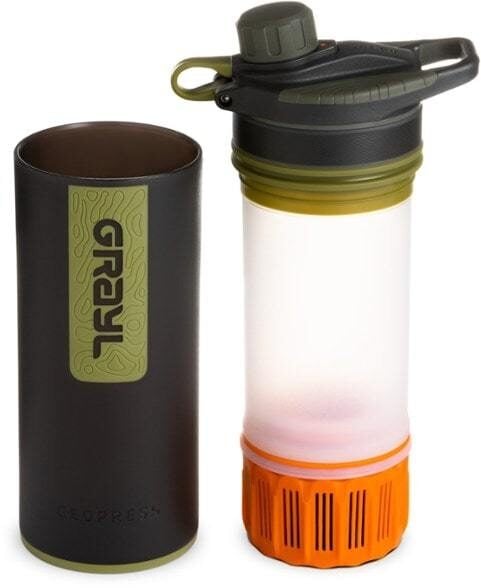 Single-use plastic bottles are a huge threat to Marine Life – Be a part of the solution and travel with a filter water bottle.
The GRAYL GEOPRESS water bottle is the ONLY all-in-one filter water bottle setup you'll need. Whether you need to purify the water from a hostel sink in Kathmandu or a stream trickle in the Andes, the Geopress has got you covered.
Read our full review of the GRAYL GEOPRESS!
$$
Stunning lake views
Near Keswick's cafes and bars
Free Wi-Fi
Some Lake District backpacker hostels don't have Wi-Fi, which isn't ideal for a digital nomad. Luckily, this beautiful hostel on the edge of Derwentwater Lake close to Keswick has plenty of space in the lounge for you to set up your laptop. If you'd rather visit a local cafe, you have the Lake District's largest town right nearby – Keswick.
It's a beautiful market town where you can get lots of information on things to do. Remember to give yourself a day off – many of the Lake District's nicest walks and cycle rides need more than a few hours in the evening!
Best Hostel with a Private Room in Lake District – YHA Keswick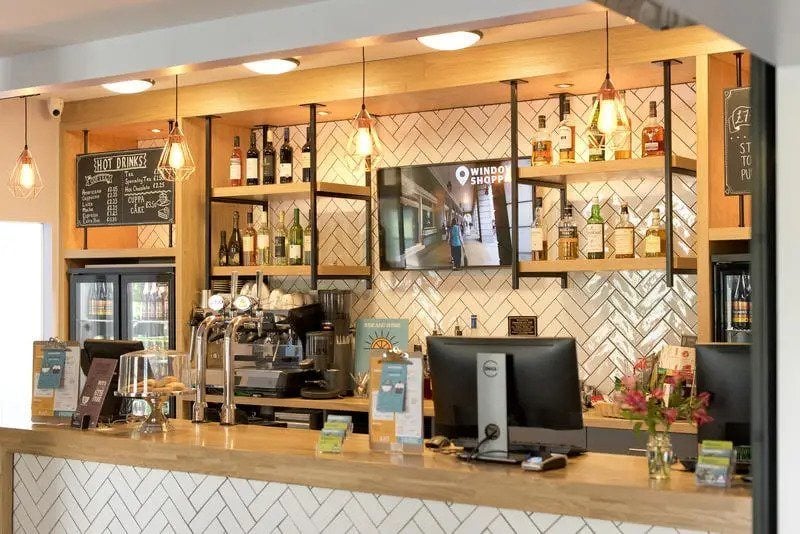 $
Excellent location
Mountain bike hire
Ping pong table
Still in the Derwentwater area, Keswick's best hostel has a wide range of private rooms on offer. You wouldn't think you were just a stone's throw from the charming town centre when you're looking out onto the River Greta, but here you get the best of both worlds.
Keswick is one of the best places to stay in the Lake District if you need help with planning your adventures. There are lots of shops where you can buy or rent equipment, and plenty of locals to give you advice on the best things to do in the area.
Things DO go missing sometimes…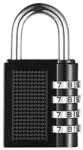 Psst! Heading to a hostel? Don't forget to pack a padlock! It's well worth having one so you can secure your locker and protect your stuff!
More Great Hostels in Lake District
Haven't found the right hostel for you yet? Don't worry, we've got more darling examples of the glorious hostel life coming your way! Before you decide on your accommodation, make sure you know which of the awesome places in the Lake District you want to visit and choose your location accordingly.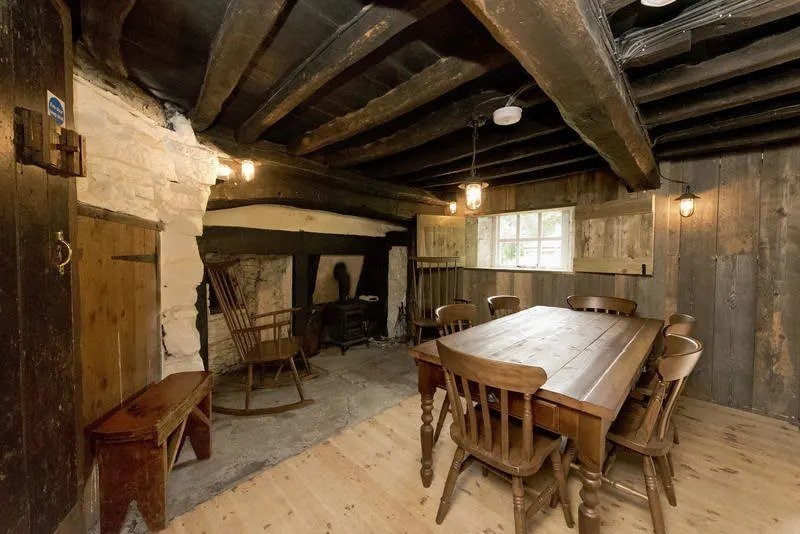 $
Camping barn
Bar and meals available
Board games
The most westerly lake in the Lake District, Ennerdale Lake is not as popular as Windermere or Derwentwater. However, if you're looking to get away from the crowds, that plays right into your hands! The hostel has room for 24 guests across the main building, camping barn, and campsite.
It's eco-friendly too, with off-grid energy and its very own drinking water – be sure to fill up on that before embarking on a walk or bike ride! While it's a little more off the beaten track than some of the hostels on this list, it's still within easy driving distance of Cockermouth and Whitehaven.
$
Near major transport links
Bike hire available
Kitchen and dining facilities
This one is cheating a little bit; Penrith isn't actually in the Lake District. However, it's just outside and is a major transport hub for both road and rail, so it's still a good base.
While it's popular with cyclists and walkers, we'd suggest staying here if you have a car, as public transport in the national park isn't exactly frequent. The benefits of staying here are that you can also head east and make the most of the Eden Valley. Whichever way you go, there'll be a comfortable bed and kitchen and dining facilities to return to.
Not feeling the dorms? Then check out these other awesome Lake District accommodation posts!
What to Pack for your Lake District Hostel
Pants, socks, underwear… Here are some other essentials you might not have thought to pack for the hostel.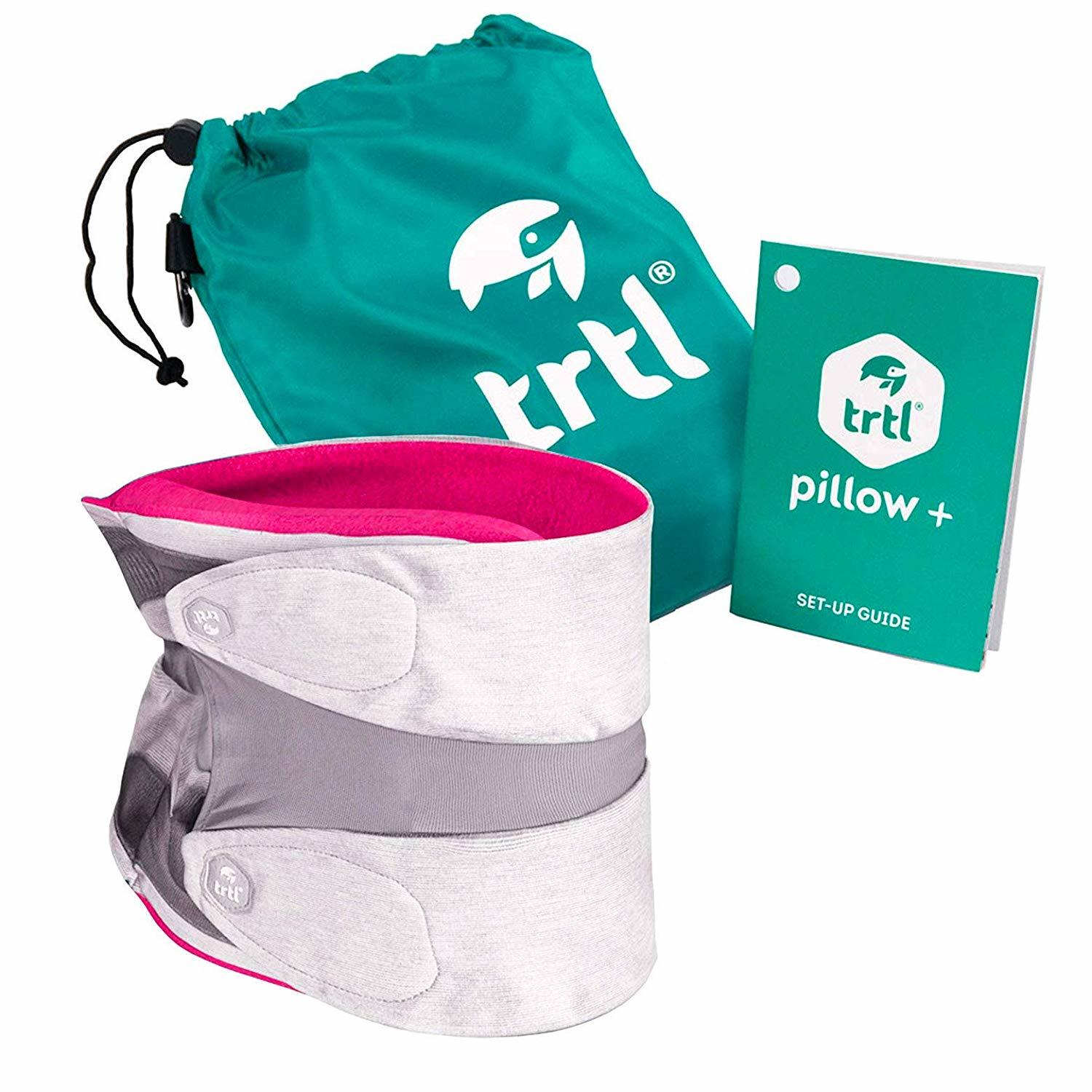 1. TRTL Travel Pillow: Long flights and bus rides are quite uncomfortable (most obvious statement of the day). Most travel pillows… Well, you know how they are. TRTL travel pillow is different. I mean, look at it! It'll cuddle you to sleep every ride and it does a pretty damn good job of supporting your neck so you don't get that stiffness or legendary popping when you stir.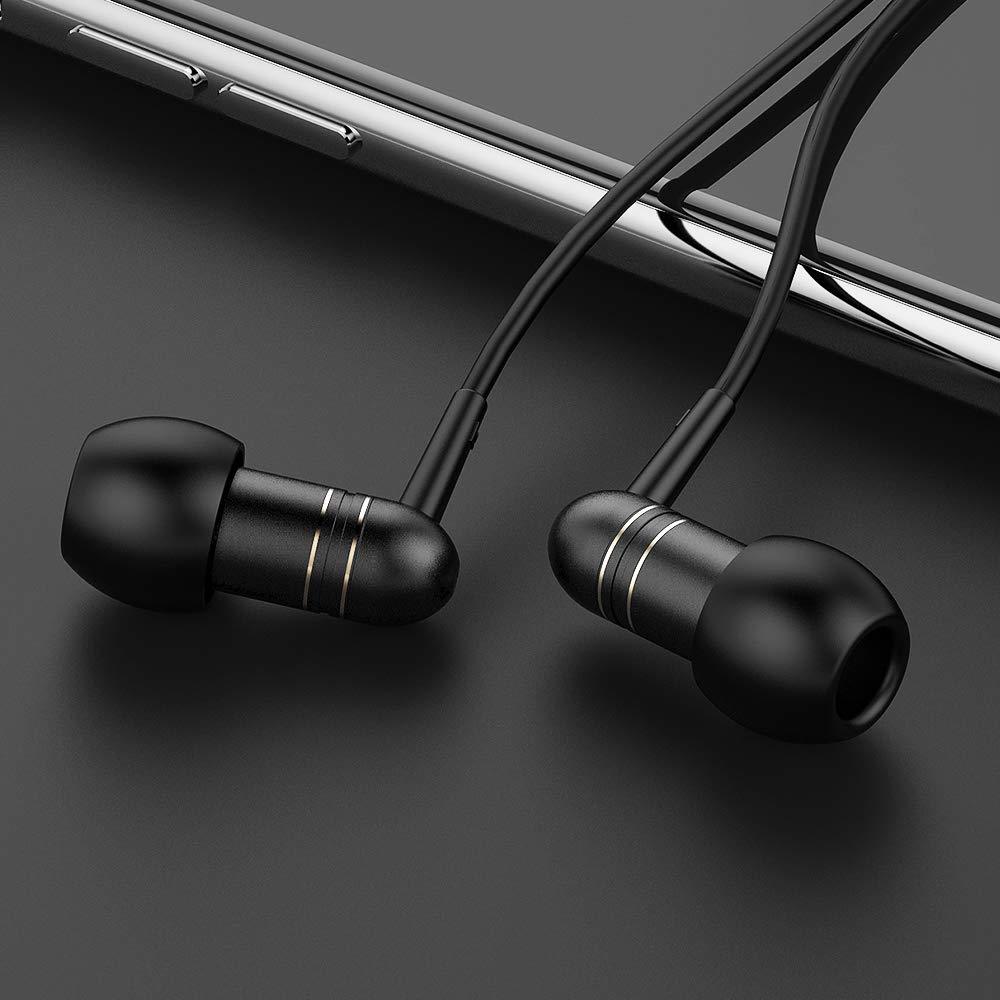 2. Noise-Cancelling Earbuds: Noise in hostels… is a thing. Your bunkmate coming in late, motorbike traffic just below your window, construction on the property or the round-the-clock rooster that seems to follow you to every f*cking hostel. Having a way to escape the noise while you sleep makes for a well-rested morning. Noise canceling ear-buds are a great solution, just put on your favorite artist or load a quick Netflix episode to fall asleep too.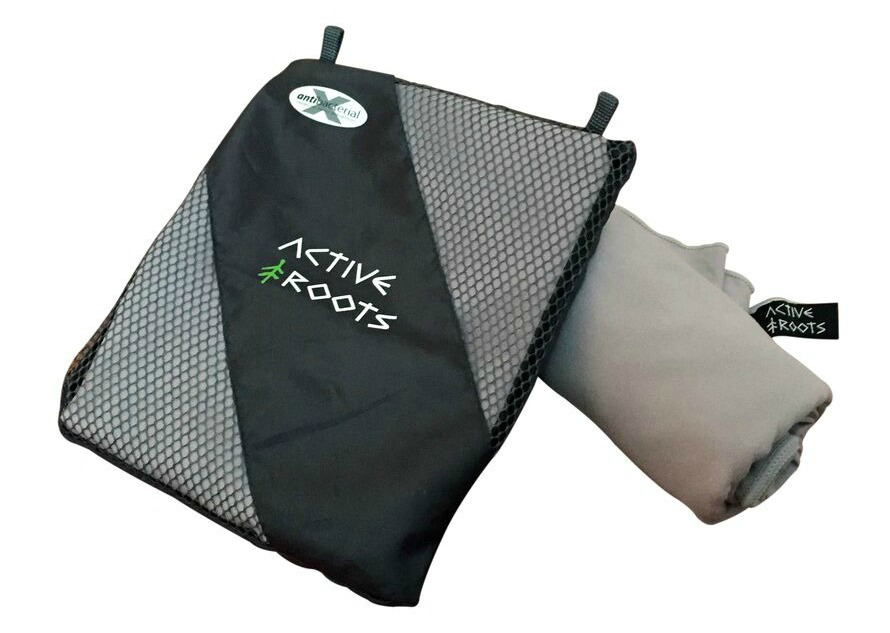 3. Active Roots Microfiber Towel: Having your own towel is a must when traveling since most hostels don't provide them. Plus as a backpacker, use of a towel will extend further than just showers, it's a minimalist yoga towel and a great beach blanket/towel combo! The Active Roots Microfiber Towel is really the best solution for backpacking.
4. Active Roots Toiletry Bag: Keep your bath-and-beauty items organized and in the right place with this water-resistant bag. With large compartments, mesh and enclosed clear sections, you can fit everything you might need inside. Hang it up or let it stand on its own – this bag is a must-have for dorm-lifers.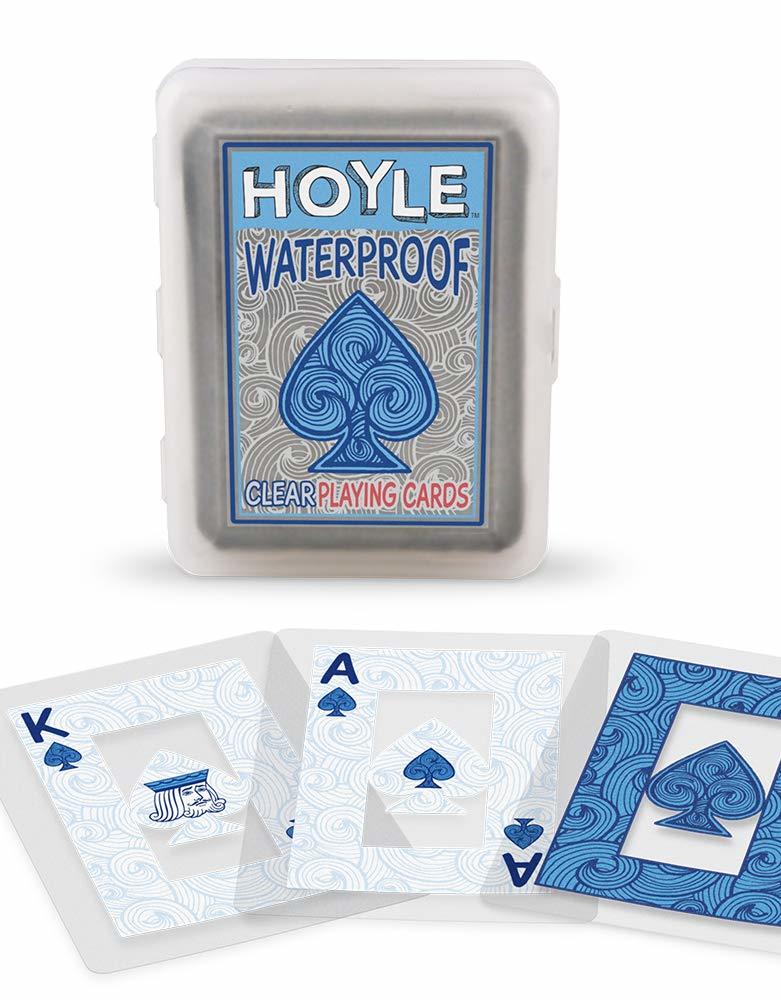 5. Playing Cards: Name your ideal night: I'm for a few cheap beers and some card games. Oh, and you don't even have to be drinking to enjoy a game – having cards with you traveling definitely helps out on those long airplane or beach days! Make sure to snag a waterproof deck to protect from the pool, ocean or Chang.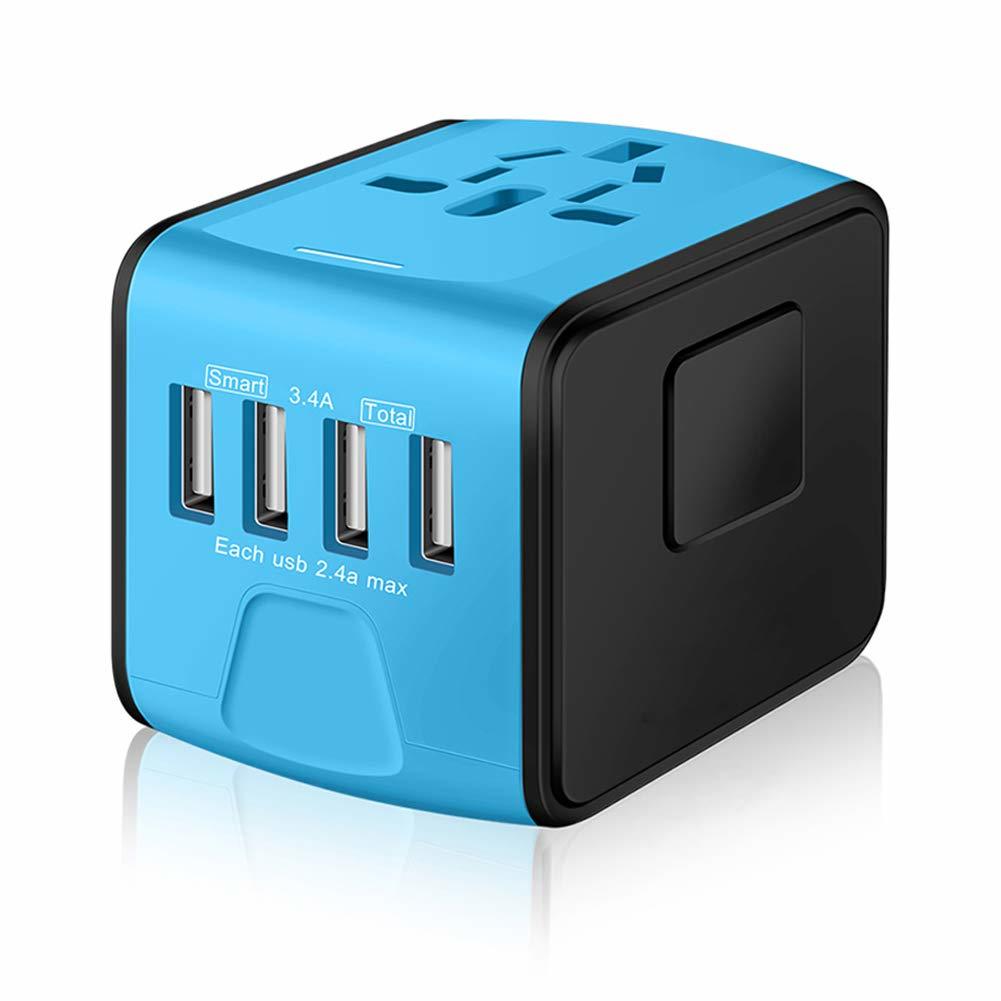 6. Universal Travel Adapter: Not every country has the same electrical plug style, so carry along a universal travel adapter. You'll want one that covers varying voltage levels, has protection from power surges, a fried laptop is not fun, and enough ports so you don't have to spend all day individually charging your devices.
Still struggling with that packing sitch? Then use our one-stop hostel packing list to plan your hostelling wants and needs!
Why You Should Travel to Lake District
We'd usually remind you that if you were having trouble deciding between these ten impressive properties, to go for our top recommended hostel in the Lake District, Kendal Hostel. However, it's not that simple this time. If you don't have a set itinerary in mind, sure, go for it.
However, if you have a particular mountain you want to climb, or a walk you want to go on, be sure to do a little more research into which of these hostels is the most convenient for you. The good news with the Lake District is that all of the hostels (especially those on our list) are popular with guests and offer a great experience.
And don't forget Travel Insurance! We've put together a roundup of Travel Insurance for backpackers – check it out here, or if you're low on time, get a quote from World Nomads, our favorite travel insurance provider.
Getting an estimate from World Nomads is simple – just click the button or image below, fill out the necessary info, and you're on your way!

Time to Book that Lake District Hostel!
Whether you want to scale England's highest mountain, Scafell Pike, learn about pencils at one of the Derwent Pencil Museums – one of the more bizarre museums in the UK, or spend your days walking along ridges and photographing stunning views, the Lake District is for you. And happily, there's a hostel for you in there somewhere!
Rather than basing your choice solely on your travel style, look at the location, too. And don't expect too much in the way of backpacker party hostels in the Lakes – that's really not what it's about here. Instead, these hostels will allow you to reconnect with nature and disconnect from pretty much everything else. Some of them don't even have Wi-Fi!
Have you been to the Lake District? If so, we'd love to hear about your trip in the comments below. Let us know where you stayed and your best tips for travelling to the Lakes on a budget.
Do you own or run a kick-ass hostel? Want to be featured in this list? Get in touch at [email protected]
"Find out how YOU can support the site. We work hard to put out the best backpacker resources on the web, for free! It's all about helping out our tribe of awesome backpacker readers [that's you!]. Please visit the link to find out how you can help keep the site going 🙂
For the sake of transparency, some of the links in our content are affiliate links. This means that if you book your accommodation, buy a book or sort your insurance, we earn a small commission at no extra cost to you. I only link to stuff I've actually used and never endorse products or services that are not up to scratch. Thanks for your support.