Maybe the UK isn't the first place you think of heading for a meditation retreat. Still, with the immense amount of countryside, peaceful gardens, and picturesque landscapes that the UK has to offer, it's becoming an increasingly popular destination for those looking to take some time out and relax.
From luxury escapes in secluded countryside locations to days to yourself in remote areas, no matter what kind of experience you're looking for, the UK can and will fulfill all of your meditation needs.
Now it's just a matter of figuring out which one is best for you, and I have all the information you could need in this Ultimate Guide to Meditation Retreats in the UK.
So, sit back, breathe deeply and let's discover these serene escapes.
Why Should You Consider a Meditation Retreat in the UK?
Sometimes it's easy for our minds to gear toward London when we hear the UK, but there is so much more to visiting the United Kingdom than the capital.
The UK has some of the most beautiful coastlines, rugged countryside, and stunning locations. When you think about it, it really makes the perfect backdrop for a meditation retreat. It's no surprise that more and more people are looking towards the UK as their chosen destination for a relaxing break.
Meditation has always been used as a tool to help people relax and find more focus in their lives. But with the increasing amount of stress in our everyday lives, it's becoming increasingly important to take some time away from it all and unwind.
Maybe you already try to listen to some guided meditations on YouTube, but why not dedicate some time to take it a step further? Let's be honest. We could all use a little more 'me time' every now and then.
What Can You Expect From a Meditation Retreat in the UK?
The UK is a melting pot of people and nations, and the meditation scene is no different. Whether you're looking for a luxury experience by the beach, an intimate group setting, or an outdoorsy adventure, there is something here for everyone.
On a meditation retreat in the UK, you can expect to find experienced and passionate teachers who will guide you on your journey to peace and relaxation. Retreats range in style, duration, and location but have one common goal – to help people find their inner peace.
UK meditation retreats will cater to everyone, regardless of their skill level in meditation. Beginners and experts can participate in these retreats. As a beginner, I know that can be scary, but trained instructors are available to guide those new to meditation. Meanwhile, experienced people can choose a retreat that provides a peaceful environment to enhance their practice.

Unlock Our GREATEST Travel Secrets!
Sign up for our newsletter and get the best travel tips delivered right to your inbox.
How to Choose the Right Meditation Retreat in the UK for You
Choosing the best journey toward healing and growth is not always the easiest. But, ultimately meditation starts with choosing yourself and listening to your inner voice.
It's important to determine what would make you feel happy and healthy, and I genuinely believe you'll know what the best UK retreat for you is, but a few factors could help make that decision.
It's essential to think about your goals; what do you want to get out of the retreat? Are you looking for a break from everyday life, or are you hoping to dig your heels in and learn more about the practice? Once you have clarity on what you hope to get out of your retreat, it will be easier to decide.
Next, think about the type of accommodation that would be best for you. Do you prefer camping in the woods or need luxurious comforts? Deciding whether or not a retreat has the right amenities is key to helping you fully surrender to the retreat.
Lastly, and unfortunately, a significant factor is considering your budget. The UK isn't the cheapest travel destination, with prices varying depending on the type of retreat and the number of days. Research and find out what options are available to ensure you can truly relax while still being comfortable within your budget.
Location
Most of the meditation retreats in the UK take place outside of the city, in nature. Being surrounded by the beauty of nature brings a sense of peace that can be hard to find in the hustle and bustle of day-to-day life.
You can choose from the rolling hills in Lancashire, where the grasses are green and the sheep graze. You'll be living the farm life for a few days.
Or, if you're searching for some salty air, head to the coastal city of Norfolk. It has long sandy beaches and stunning sunsets, providing a perfect backdrop for reflecting.
Practices
Many of the meditation retreats in the UK offer loads of practices, from mindfulness meditation to yoga. Depending on what you're looking for, it's essential to make sure that the retreat you choose has the right type of practice for you.
For example, if you're looking for an intense experience in Buddhism, there are several retreats with sessions specifically for Buddhist teachings. Some even have a Buddhist monk leading a few meditations, which is pretty cool.
Different practices offer different experiences. Some focus on treatments, while others emphasize a healthy lifestyle change. But above all, they aim to help you relax, connect with yourself, and access your inner wisdom.
By providing you with tools to create balance and explore your inner self, these practices can help you find new pathways toward personal growth in your daily life.
Price
Retreats in the UK can vary, ranging from around $300 to several thousand dollars. The price is typically decided on two factors: the accommodation and the length of stay.
For instance, if you stay in a basic shared room, you can expect to pay at the lower end of the price range. However, opting for a luxurious retreat with extra amenities and special treatments will likely cost more.
And then the duration is also a major factor. The longer you stay, the more likely it is to be more expensive.
Perks
One of the most incredible things about choosing a meditation retreat in the UK is you'll have a big pool of practices. Enjoy guided meditations, yoga classes, and wellbeing treatments.
You'll also have the opportunity to meet like-minded people from all walks of life and make meaningful connections while having the freedom to explore your own mental and physical boundaries.
And lastly, a huge perk is getting out of the big city and heading into nature. It offers a much-needed escape from the hustle and bustle of everyday life. You can spend your time within the beauty of nature, nourishing yourself with healthy meals and gaining clarity and perspective on life.
Duration
Meditation retreats in the UK are designed to provide a comprehensive program that covers all essential teachings and practices and lasts for a particular amount of time. This ensures that you can fully engage in your meditation practice.
Most retreats offer from 3-5 days. This is perfect for a long weekend but also long enough to truly experience the benefits of a retreat. But if you need a little bit longer, then some retreats are a week long and will give you more time to work on yourself and your practice.
The Top 8 Meditation Retreats in the UK
Meditation is such a helpful tool, especially with how swamped we all are. So let's slow down your life and choose a retreat from this list of the top 8 best meditation retreats in the UK.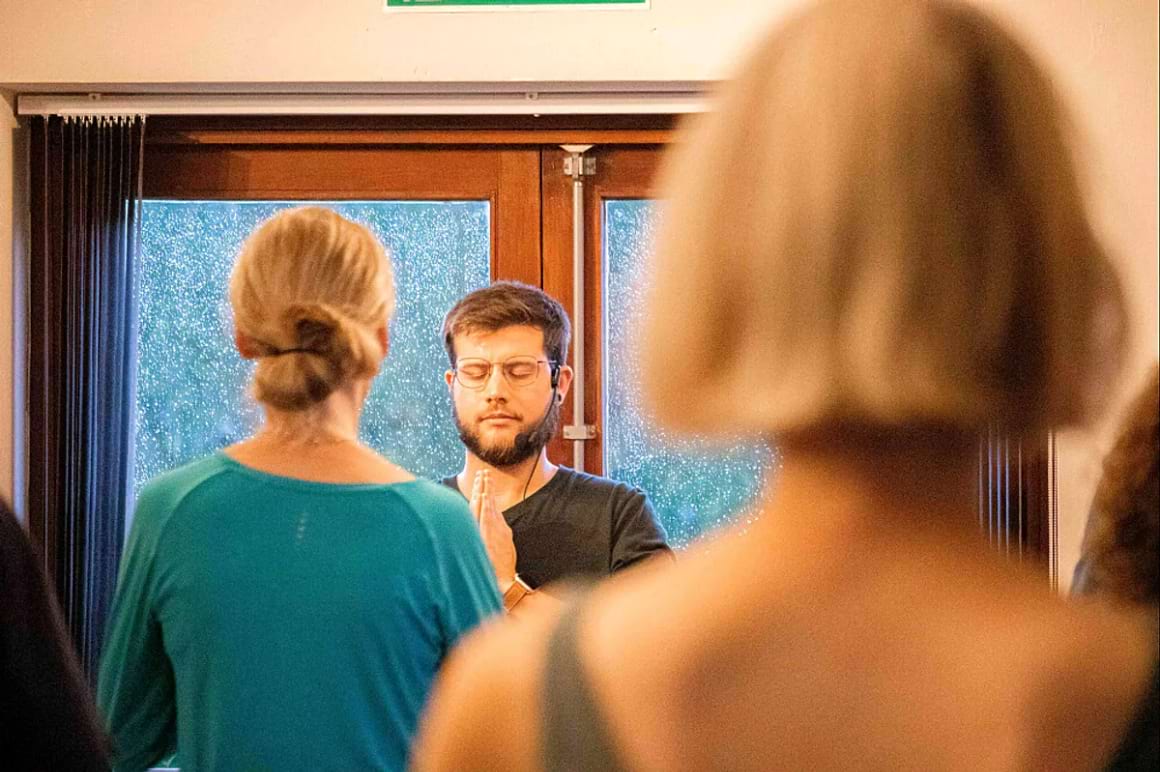 Price: $850 +
Location: Lincolnshire
Have you ever thought about meditating in a castle? Well, get ready to experience the ultimate Meditation retreat in an 1885 estate near Lincolnshire.
This retreat will take you deep into the practice and show you how to use meditation daily. You'll also experience their incredible spa treatments, yoga classes, sound therapy sessions, nature walks, and more.
During the retreat, you will participate in guided meditations and receive teachings from the Buddhist tradition. These practices will help you relax, reduce stress, and develop inner strength and well-being.
In addition to meditation sessions, they offer yoga sessions that focus on teaching practical breathing and asana techniques. These techniques allow for more profound relaxation and improved concentration. These are excellent gifts to take home with you, to be able to find solace in everyday life.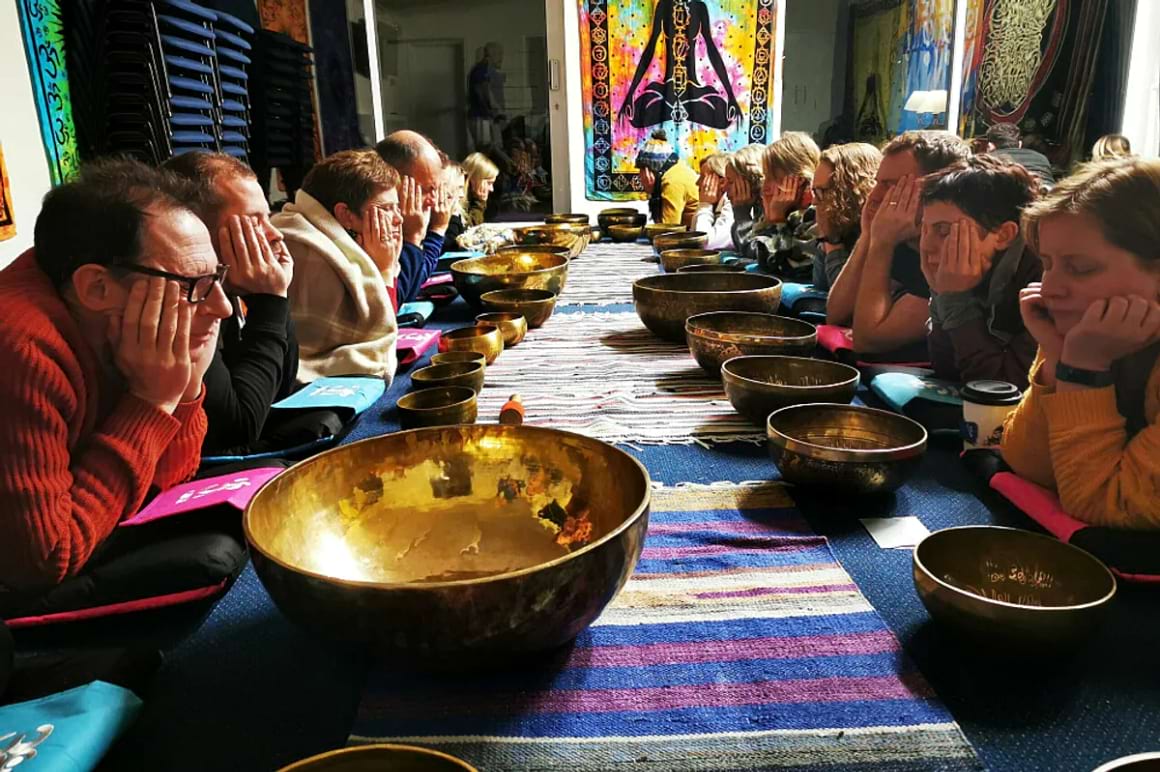 Price: $350 +
Location: Buckingham
For those of you who are in desperate need of some meditation but your wallet keeps holding you hostage, this 3-day mindfulness and meditation retreat is exactly what you need.
This is an affordable retreat for anyone interested in mindfulness. It can reduce stress, alleviate depression or illness, enhance well-being, or seek spiritual growth. Regardless of your experience level, whether you are a beginner or a mindfulness expert, this retreat is for you.
The retreat is a weekend with delicious food, the opportunity to meet amazing people, and the chance to learn something that will change how you treat every day.
Best Meditation Retreat with a Buddhist Monk in the UK – Buddhist Meditation
Price: $425 +
Location: Hereford
Let your soul be enriched at the Plantation Villa for a three-day Buddhist meditation. You'll be able to take a break from your busy life and go on a journey of self-exploration.
At this tranquil retreat at a farmhouse by the riverside, you can fully embrace Buddhist philosophy and strive for a happy and peaceful life. The meditation retreat offers you the exclusive chance to learn from a senior Buddhist monk. He will lead discussions on dharma and meditation sessions, helping you to reach enlightenment.
For three days, let his wisdom help you better understand yourself and the world. It's the ideal place to calm your mind, revitalize your body, and awaken your spirit.
Best Full Moon Meditation Retreat in the UK – Full Moon Yoga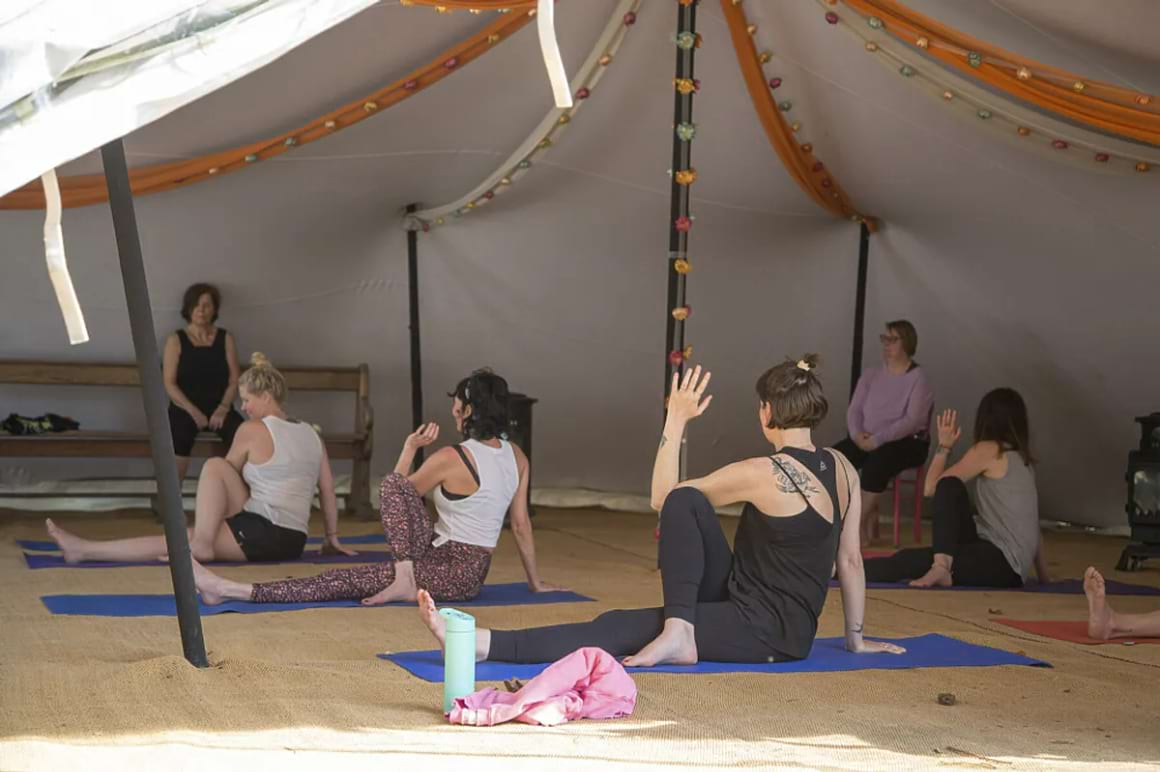 Price: $570+
Location: Kent
Once a month, when the moon is at its fullest, this meditation retreat offers an unforgettable experience. You can participate in a powerful ceremony practiced for generations; the full moon meditation.
The two days are filled with soul-nourishing yoga, breathwork, guided meditation, chakra work, delicious vegan foods, and a healing gong bath. You will be able to learn and practice the ancient arts of yoga and meditation from experienced instructors.
This retreat allows you to be in harmony with yourself, nature, and the energies around you during this special full moon cycle.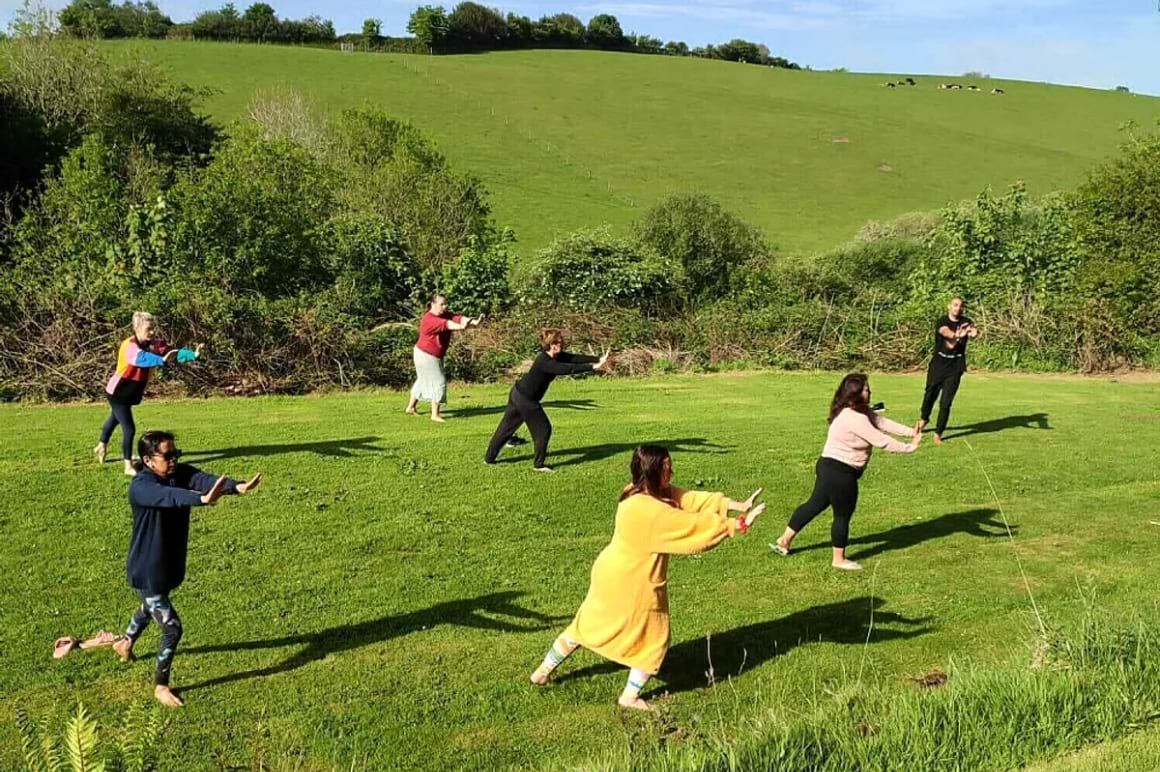 Price: $970 +
Location: Lancashire
Enjoy eight full days of surrender at this mediation retreat in the UK. The retreat is to help you focus on trusting yourself. It aims to have you leave with a pure vision for your life and to be able to live it as authentically as you can.
At the retreat, guests will receive two personal healing sessions. These sessions are designed to offer customized guidance and healing depending on your needs.
One of the sessions is a chakra healing. For the second session, guests can choose from three options provided by qualified practitioners. These include a shamanic healing session, a personal spiritual guidance session, or an emotional freedom technique session.
The liberation your spirit will feel after this retreat is unlike anything else! And I can promise you that.
Have you sorted your accommodation yet?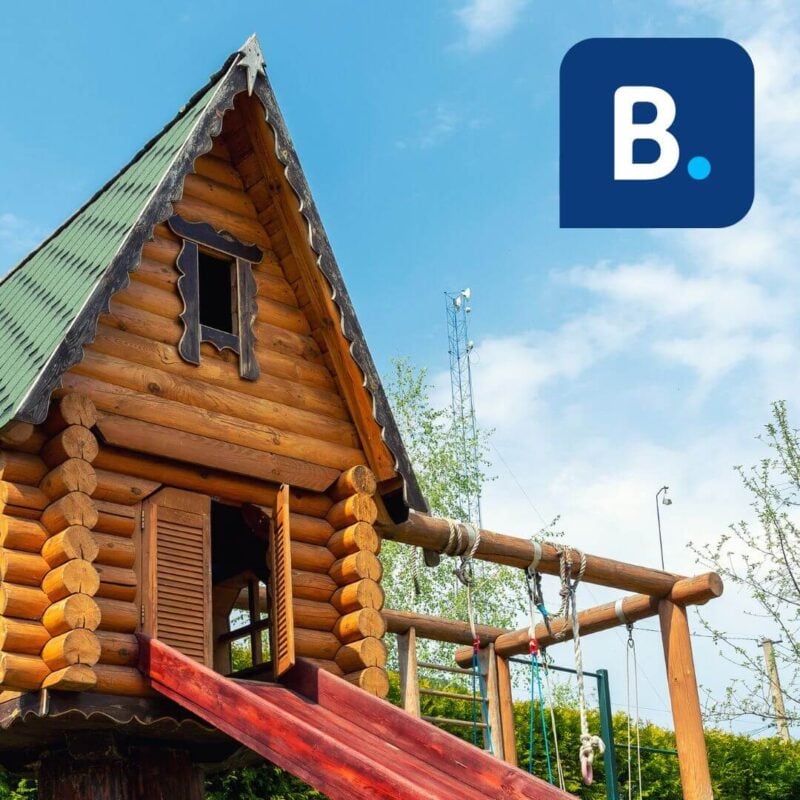 Get 15% OFF when you book through our link — and support the site you love so dearly 😉
Booking.com is quickly becoming our go-to for accommodation. From cheap hostels to stylish homestays and nice hotels, they've got it all!
View on Booking.com
Most Holistic Meditation Retreat with Ayurveda in the UK – Holistic Health & Healing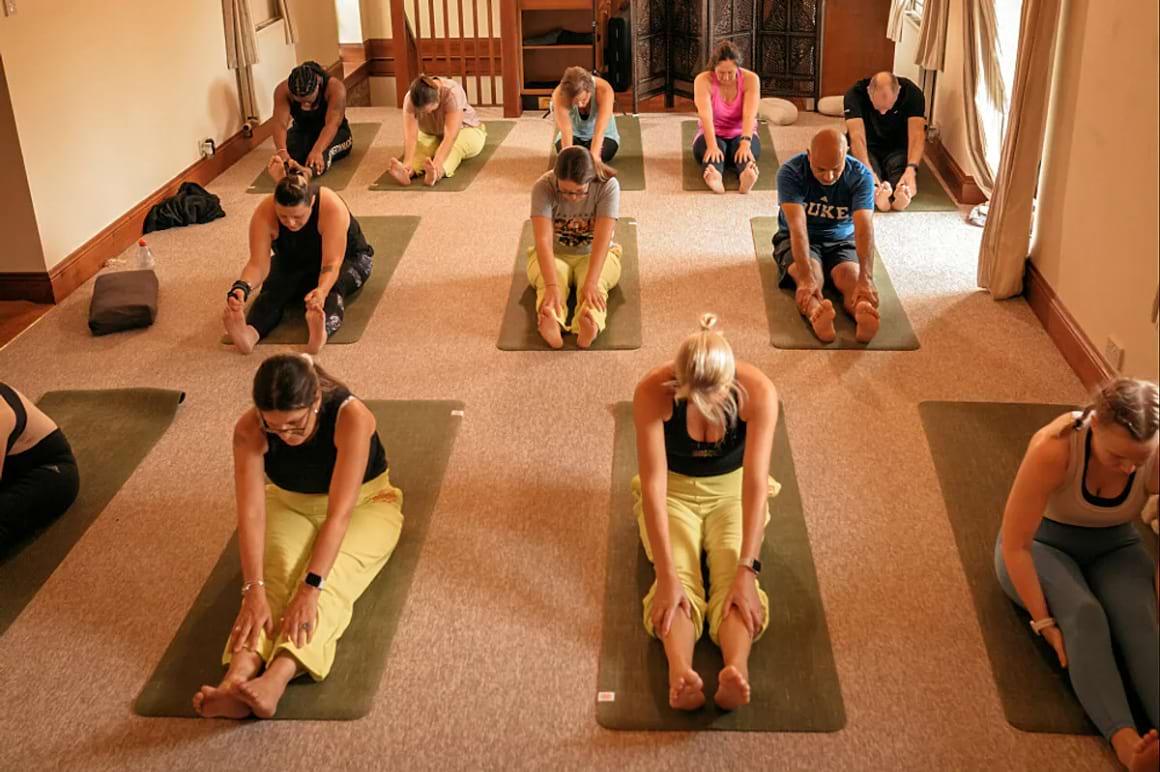 Price: $530
Location: Hereford
Meditation is for the mind and soul – but what about the body? Ayurvedic Medicine is practised by this retreat in Hereford, England. On this retreat, guests can enjoy a combination of yoga, meditation, and ayurvedic healing.
For three days, their team of doctors will help you successfully heal from issues like chronic joint pain, skin problems, tummy issues, and others connected with your body.
During the retreat, skilled therapists will perform rejuvenating Ayurvedic therapies. Daily meditation and yoga sessions will also promote overall well-being and reduce stress. All of these together will help you discover peace and harmony inside yourself.
Price: $650 +
Location: Cumbria
If you want the best, this luxury meditation retreat is the way to go. This retreat is located in the beautiful English Lake District – one of the most stunning national parks in the UK. It offers all the amenities and comforts one would expect from a high-end getaway.
Along with luxury, you will also deepen your yoga practice or spiritual connection. A win-win.
Their team of experienced practitioners will guide you through transformative yoga sessions, ritual massages, sound baths, and soulful meditation on the beautiful grounds of Sunny Brow Farm. It's an excellent opportunity for heart-centered rest and healing.
After five days, you will feel re-energized and rejuvenated, with a renewed sense of connection to the things that have always felt close to your heart. In my opinion, this is the best of a competitive bunch of yoga retreats in the UK.
Best Meditation Retreat in the UK for Women – The Discovery Project
Price: $500+
Location: Cornwall
This is the perfect yoga retreat for women looking to reconnect to their hearts and put themselves first for once.
For three days, women will be able to discover the power of meditation and how it can help them in their daily lives. The retreat will focus on self-care and mindfulness. It includes activities such as yoga, nourishing vegetarian food, nature walks, therapeutic bodywork sessions, paddleboarding, and more.
The leaders of the retreat, Lauren and Zoe, will make you feel welcome and help you restore your inner peace. All while finding time for fun and relaxation. Joining this retreat is like a gift that keeps on giving with the incredibly powerful women you'll meet and be inspired by.
FAQs About Meditation Retreats in the UK
Below are just a handful of questions about Meditation retreats in the UK. Feel free to drop a question of you own in the comments section below.
Don't Forget Travel Insurance
UK Travel Insurance is important. Wherever you go to find yourself, don't forget to be insured.
ALWAYS sort out your backpacker insurance before your trip. There's plenty to choose from in that department, but a good place to start is Safety Wing.
They offer month-to-month payments, no lock-in contracts, and require absolutely no itineraries: that's the exact kind of insurance long-term travellers and digital nomads need.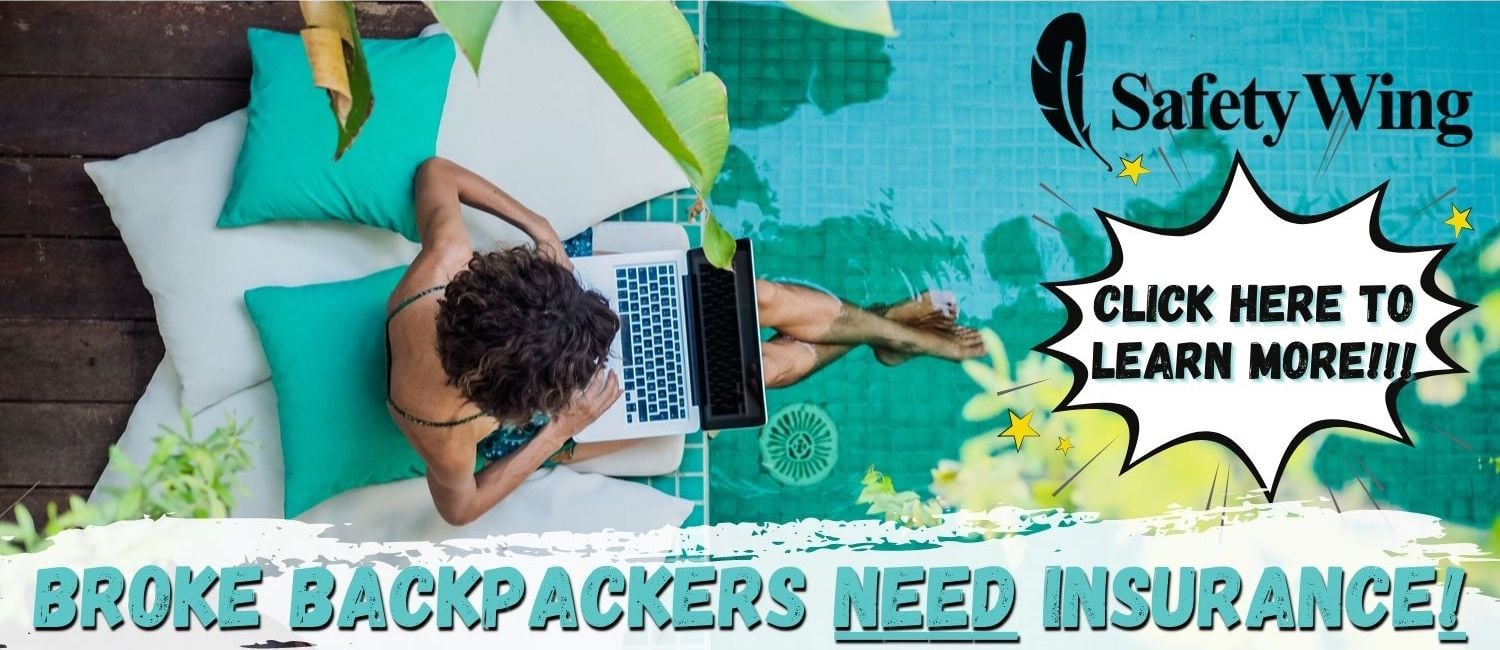 SafetyWing is cheap, easy, and admin-free: just sign up lickety-split so you can get back to it!
Click the button below to learn more about SafetyWing's setup or read our insider review for the full tasty scoop.
Final Thoughts on Meditation Retreats in the UK
There you have it, those are the best meditation retreats in the UK. As you can see, some are more mindful-focused, while others are more physical. But all of them allow you to take a break from your daily life and focus on yourself.
The UK brings a unique sense of calm with its green rolling hills, hidden coves, and ancient castles. The result can be transformational when you pair this with a retreat focused on meditation and mindfulness.
So while maybe the 9-5 has been killing you lately, why not take a break and treat yourself to one of these fantastic retreats? Your body and mind will thank you for it!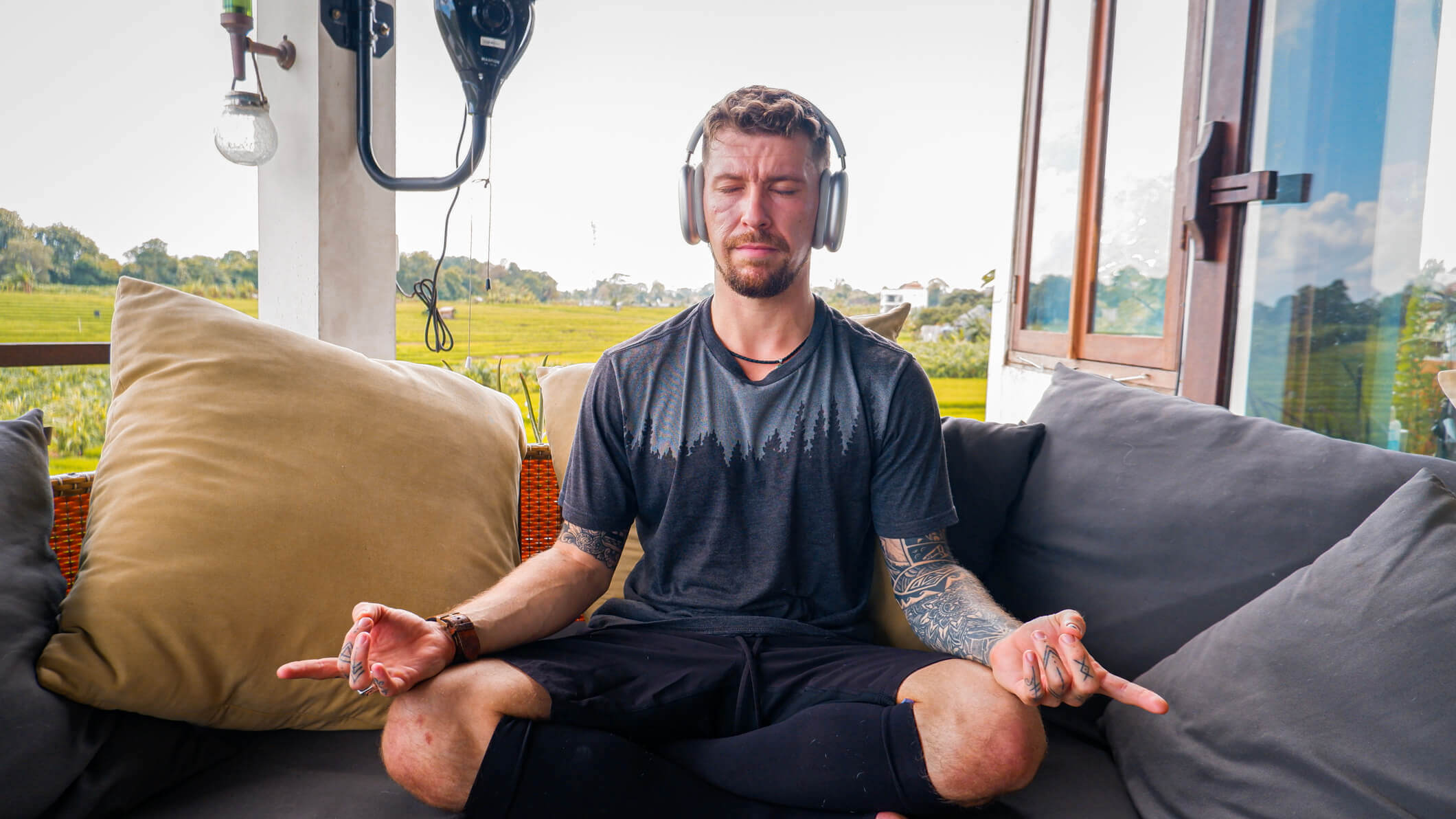 ---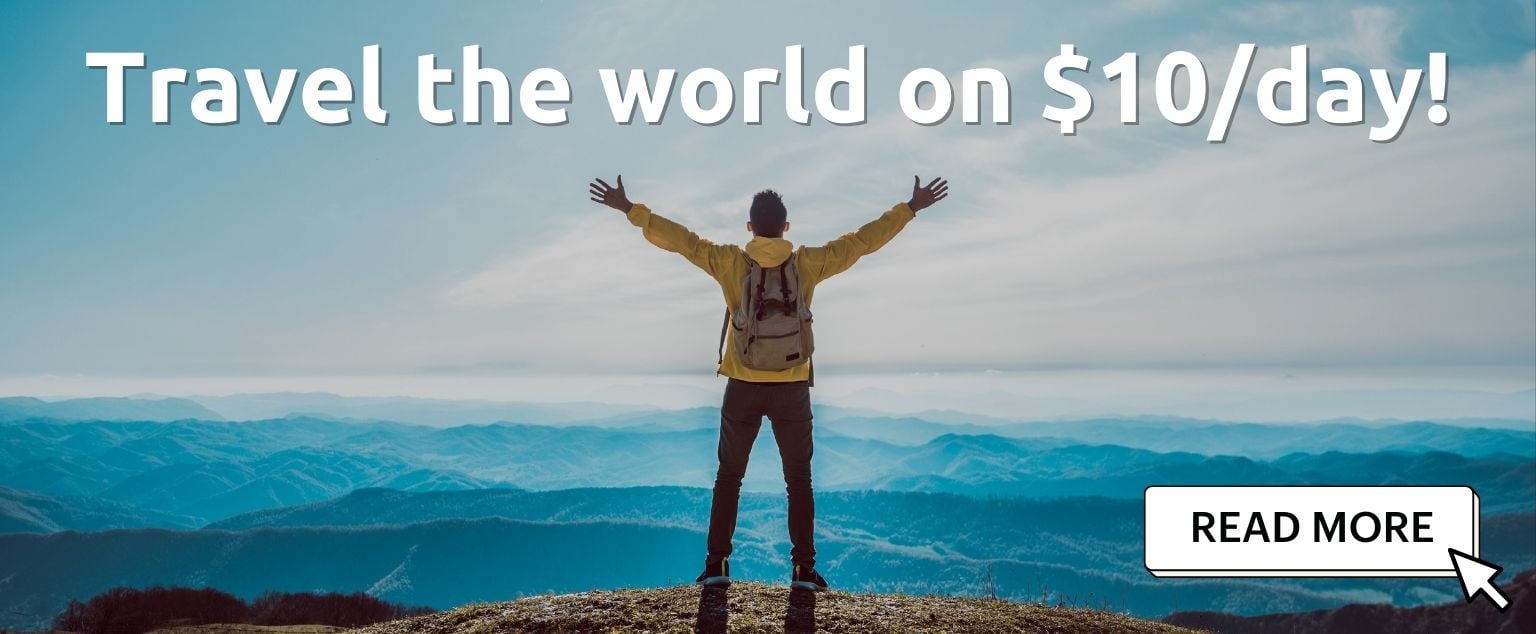 And for transparency's sake, please know that some of the links in our content are affiliate links. That means that if you book your accommodation, buy your gear, or sort your insurance through our link, we earn a small commission (at no extra cost to you). That said, we only link to the gear we trust and never recommend services we don't believe are up to scratch. Again, thank you!