What comes to mind when you think of the UK? The Queen, afternoon tea and Manchester United's trophy cabinet? Or maybe it conjures images of modern political chaos, heavy drinking and football hooliganism?! Well you'll find both of these realities and many more besides in my native, home country.
The United Kingdom of England, Wales, Scotland & Northern Ireland remains one of the world's most popular travel destinations. Visitors from around the globe flock here in their droves to check out the olde worlde castles, sample the cool contemporary culture, and explore the green, pleasant countrysides. For a small nation, the UK sure has a lot to offer to tourists.
In this post though, we're not going to talk about any of that boring old stuff. Instead we're going to focus on something much more exciting – British travel insurance!
Need Insurance Now?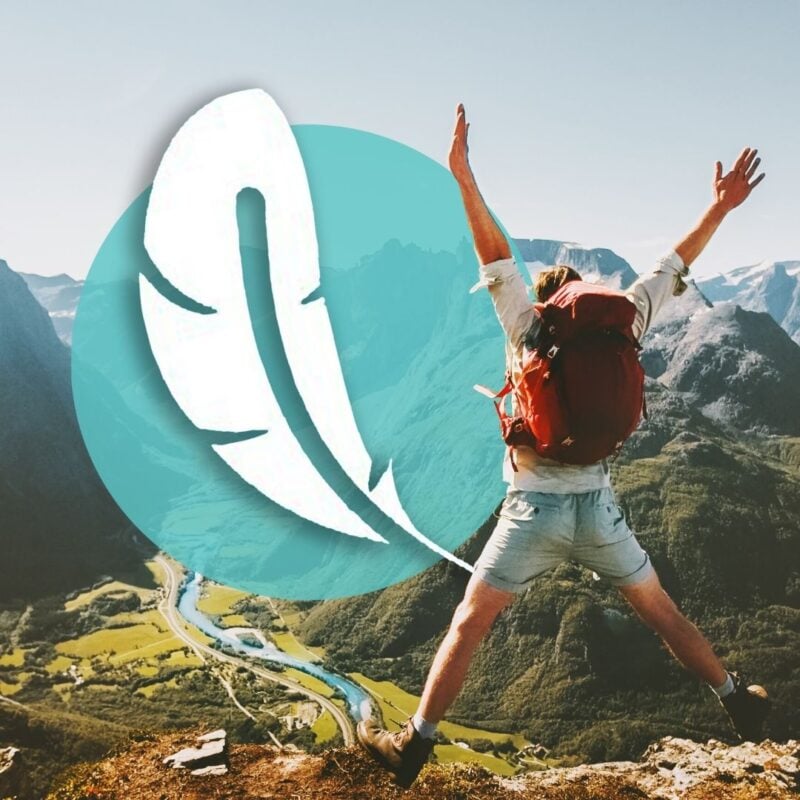 Month to month payments, no lock-in contracts, and no itineraries required: that's the exact kind of insurance digital nomads and long-term traveller types need. Cover yo' pretty little self while you live the DREAM!
Visit SafetyWing
Do I Need Travel Insurance For The UK?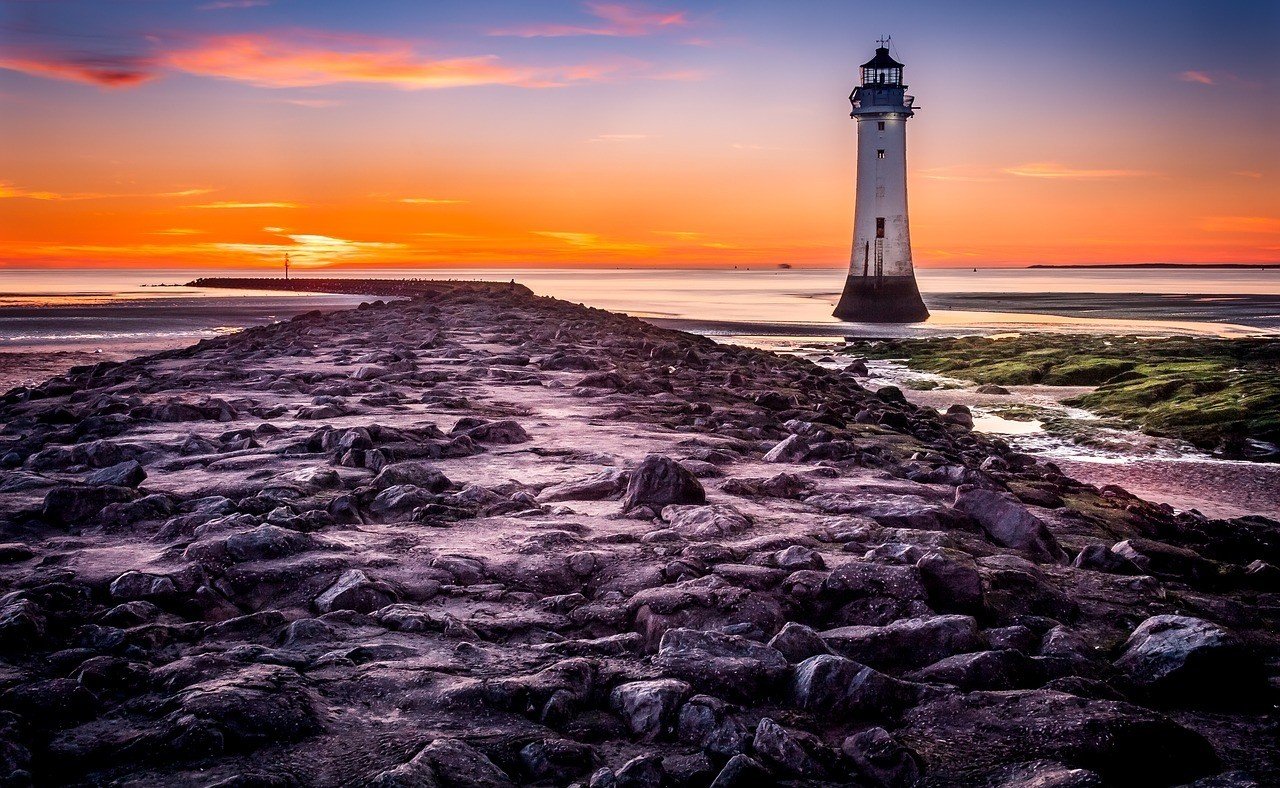 The UK is the 6th richest nation on earth (although you'd never guess by looking at it…), enjoys relative stability and is populated by generally mild natives. There are no poisonous snakes, no earthquakes and relatively few boozy backpacker bike bash-ups. Therefore you may well be forgiven for wondering if you even need travel insurance for UK holidays. Well, you are not required to obtain it in order to get a Visa or pass through immigration as you are with some countries.
Certainly, the British themselves are not always that cautious a bunch. In fact 21% of British travellers don't obtain travel insurance themselves when they go abroad. (although 52% of them have recently proved themselves to be, at best, prone to taking needless risks for no apparent benefit…).
Well the truth is that you may well need UK travel insurance. Remember, airlines and tour companies collapse all the time and a few major British ones went bust in the last few years. Also, whilst UK airports are amongst the world's most advanced airports, they still lose the occasional piece of luggage. And of course, however safe and secure any place is, accidents and sickness can strike at any time.
Need more convincing? Check out these other reasons why you should have travel insurance!

Unlock Our GREATEST Travel Secrets!
Sign up for our newsletter and get the best travel tips delivered right to your inbox.
Healthcare in the UK
The British NHS founded in 1945 remains the nation's pride and joy despite experiencing severe funding issues over the last 10 years. It is paid for and maintained through taxation but is free at the point of service.
This means that if you have an accident or need emergency medical care, you will be treated and will not be asked to pay. In theory the NHS does have the right to try and recover the monies from you but does not always happen. Nevertheless, it is still best to have health travel insurance in place anyway.
EU citizens may not need to obtain health travel insurance for the UK and should carry an EU card with them. It entitles them to emergency healthcare in any EU country and the cost is repaid by their government. Obviously, the position here may well change following Brexit.
Note that non-emergency and dental care is not generally available to non-residents. Therefore, you may not be able to obtain non-emergency treatment in the UK unless you do so privately when you will be asked to pay upfront.
Private healthcare costs in the UK can be as high as anywhere else in the world. For example, if you throw your back out when hiking in the Highlands, the NHS will not cover this and private chiropractors generally charge from £50 ($70) per session.
Prescription medicines in the UK are £12 ($18). Non-prescription 'over the counter medicines' such as Paracetomal are generally sold quite cheap in supermarkets and high street pharmacies.
Crime in the UK
Despite seeing a considerable increase over the last decade, crime rates in the UK are pretty low. That said, petty crime and theft does occur and tourists are often targeted in places like London & Edinburgh. It is not entirely uncommon for visitors to be relieved of their wallets, iPhones or cameras around tourist hubs. There has also been a rise in thieves on motorbike in London which have targeted backpacks and laptops.
As Donald Trump infamously accused, London is currently experiencing a knife crime problem. However, it appears to be mostly gang-related and is unlikely to impact on tourists. To put it in perspective, you are far more likely to need your London travel insurance after getting punched in a drunken street fight than you are for multiple stab wounds so there, relax.
Issues Facing travellers in the UK
The UK is a very safe place for tourists to visit. As long as they use common sense, and stay the hell out of my way, they should have few problems when visiting. However, somebody does make a travel insurance claim somewhere in the world every single minute and we safely can presume at least some of these relate to trips to the UK.
The biggest dangers travellers to the UK are likely to be;
Travel Disruption – In recent years, visits to the UK have been impacted by bankruptcy of airlines or tour companies. This can potentially leave you stranded.
Theft of personal goods – iPhones are a target for thieves and I personally don't have $500 to drop replacing mine. Bicycle theft is also endemic in some cities so if you are bringing your own spokes, make sure they are covered.
The UK is not known for its' adventure sports or extreme activities but trekking in the Highlands or Snowdonia can carry some risks and does occasionally warrant an air ambulance.
It is therefore sensible to check that travel insurance for visitors to UK covers these.
Popular Activities in the UK
Most visitors to the UK come for sightseeing and cultural immersion which are generally, not all that hazardous. However, some of you are a bit more adventurous and adrenaline hungry and need to check that your UK travel insurance covers the following;
Car Rental – If you rent a car in the UK, make sure you have adequate car rental insurance. You need to ensure that it protects the rental car, the other car, your personal injuries as well as anybody else's. You may need to obtain rental cover in addition to your travel insurance. Oh, and do remember we drive on the left side of the road.
Hiking – The UK does offer some fine hiking opportunities. The highest mountain is Ben Nevis which scales an altitude of 1400m. In the grand scheme of things, it's only a baby mountain and most travel insurance for uk holidays will cover hiking up to this altitude but you should always check.
Festivals – Festival tourism is also pretty big business in the UK. For example, each year Glastonbury welcomes a deluge of foreign revellers buying up overpriced tickets that most of the native population can't afford (we didn't get to be the 6th richest nation in the world by sharing things equally now). There isn't too much that can go too wrong at UK festivals other than cancellation. That said, at music festivals theft does occur, and injury or even death by mis-adventure isn't unheard of. These are both less likely to happen if you are attending 'the proms'.
DON'T DIE OUT THERE! …Please 🙂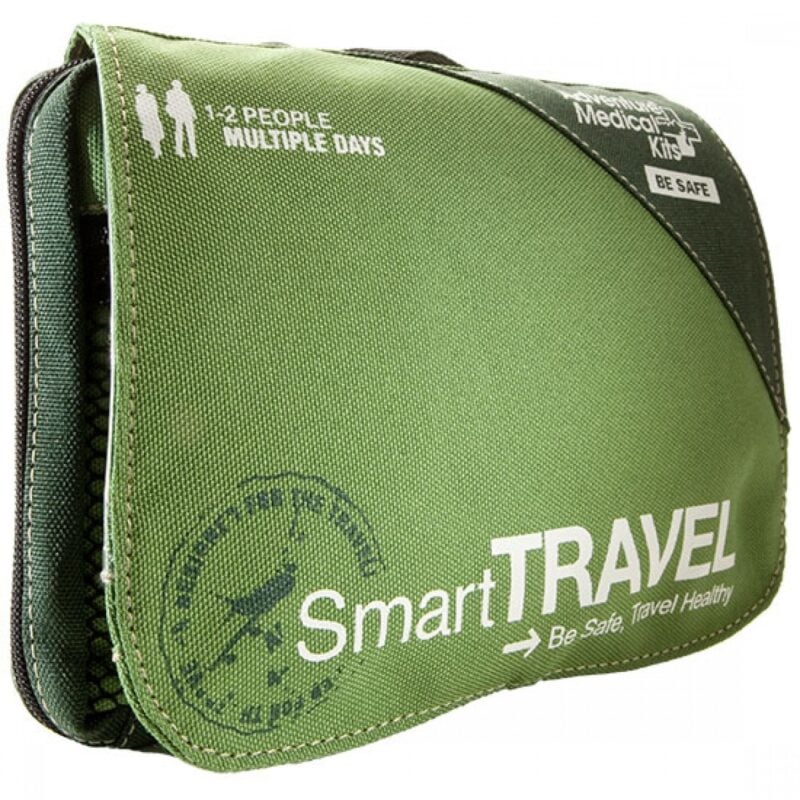 Things go wrong on the road ALL THE TIME. Be prepared for what life throws at you.
Buy an AMK Travel Medical Kit before you head out on your next adventure – don't be daft!
Buy on REI
What Should Travel Insurance in the UK Cover?
As a rule, most UK travel insurance will include the following;
Emergency Accident & Sickness Medical Expenses
Baggage and Personal Property
Emergency Evacuation and Repatriation
Non-Medical Emergency Evacuation
Trip Cancellation
Trip Interruption
These are key terms to look out for when comparing insurance policies. Let's take a closer look at what each one of these actually means.
Emergency Accident & Sickness Medical Expenses
The headline for most travel insurance policies is emergency medical costs. If you are in a car crash or come down with meningitis, you want to rest easy knowing that any ensuing medical costs will be taken care of.
In case you have never seen a medical bill, let us assure you that they can be expensive. A friend of mine once racked up costs of $10,000 in Costa Rica and then a nasty infection in Thailand cost him $2,000.00 for just 2 days in hospital. Ouch.
Pre-existing medical and health conditions may not be covered or may come at an additional premium.
Ideally, Emergency Accident & Sickness Medical insurance should offer at least $100,000.00 of coverage. Whilst British the NHS is free at the point of service, remember they do have the right to recover the monies from non-residents.
Baggage and Personal Property
Baggage and Personal Stuff coverage covers the value of your personal property. It's most common application is for lost luggage and note that London Heathrow loses more bags than any other UK airport. Many policies also extend this to cover "on the ground" theft.
The limits on this vary between policies but rarely exceed $1000 with a maximum item value between – $250 – $500.
This is fine for many travellers but if you travel with a lot of electrical gear (laptop & camera), you may also wish to think about taking out a separate gadget cover. As I said, those laptop stealing motorbike gangs ain't slowing down.
Is This the Best Backpack EVER???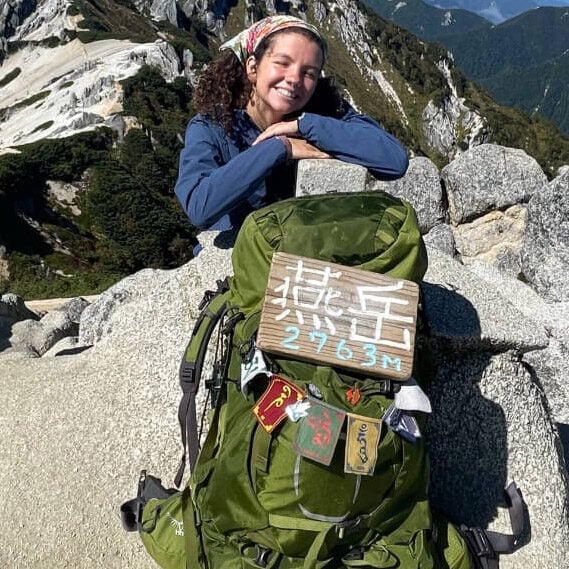 Emergency Evacuation and Repatriation
Emergency evacuation covers the cost of sending you back to your home country in a sickbed. Let's say that the above mentioned car crash is a nasty one and the decision is taken to send you home for further treatment; this will take care of the high, associated costs.
Repatriation is the cost of sending your earthly remains home in the tragic event you die overseas. The costs of this are generally huge, and it is not a burden I would want to leave to my family. Whilst this is rare, every now and then I do come across a Facebook or "Go Fund Me" page for somebody's body to be flown home.
Non-Medical Emergency Evacuation
Non-medical Emergency Evacuation is when you have to be evacuated from your destination because of some unexpected crisis. Classic examples are outbreaks of war/civil unrest and earthquakes that decimate infrastructure. In recent times, the Corona COVID-19 outbreak created the biggest international emergency evacuation situation ever. (FYI – it straddled both the medical and non-medical evacuation boundaries).
Emergency evac insurance covers the costs of having to book a last-minute flight (which can be expensive) and will also cover accommodation costs if you end up being flown to a random, "safe" country rather than going straight home.
The London riots of summer 2011 for example, triggered a number of these claims.
Trip Cancellation
Being forced to cancel a trip you were looking forward to sucks. But being left out of pocket just rubs salt into that festering wound. Trip Cancellation cover can help you recover non-refundable costs such as booked flights and hotel costs.
Note that you can't claim under this simply because you changed your mind or broke up with your boyfriend. Acceptable cancellation reasons are things like sickness, family emergencies, bereavement, natural disaster and war – you get the gist.
Trip Interruption
Trip Interruption is when something goes wrong with a part of your trip leaving you out of pocket. For example, when your hotel burns down and you are forced to book another one. Or when your flight home is cancelled and you need a few extra nights at your London hotel. These are just a few examples of when you may need to reply on trip interruption.
Remember that separately, airlines may owe you flight compensation when a delay causes you to miss a flight or exceeds minimum threshold. This is handled by a claim independent of your travel insurance.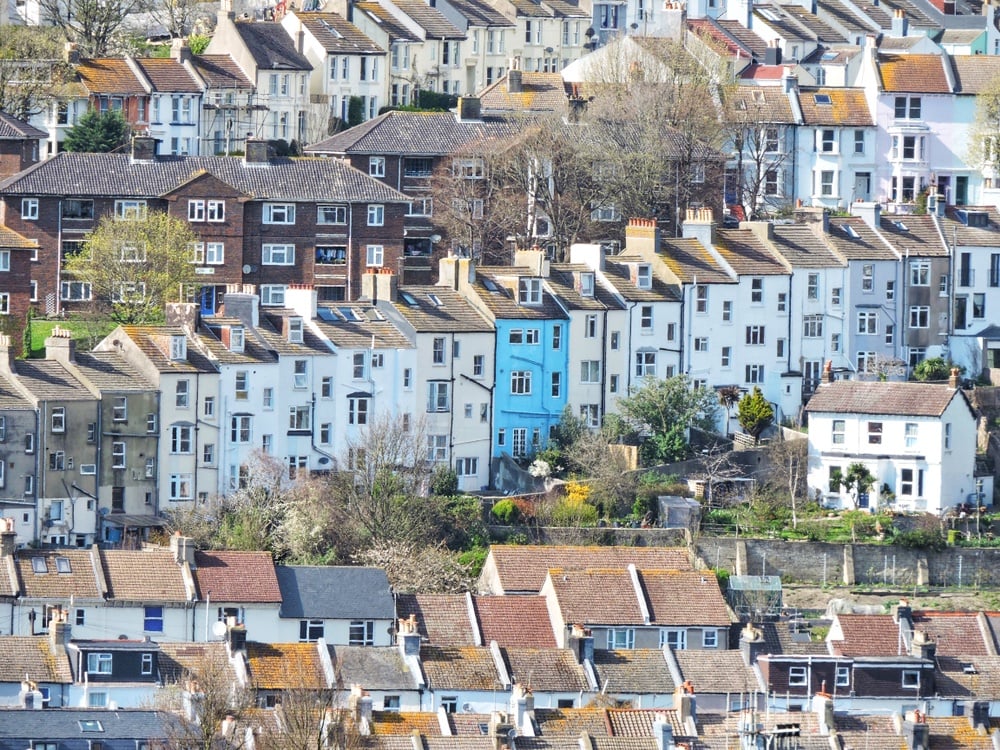 The above is what we consider to be the basic, bare-bones of travel insurance policies. However, some policies do offer a few more aspects and the best UK travel insurance policies may also offer the following;
Adventure Sports and Activities
Note that some travel insurance policies do not cover adventure sports and activities. The definition of adventure sports and activities does vary between providers but for example, can include;
Trekking
Rafting
Muay Thai
Paragliding
Diving
Soccer practice….
If you are even considering doing anything physical or outdoorsy on your trip, it is wise to check that your insurance provider is covering it. Broken ankles hurt enough without having a $5k Doctors bill attached to them.
Admitedly, the UK is not known for its White Water Rapids or Thai Kickboxing but hiking, sailing and rock climbing are popular in the national parks.
Accidental Death and Dismemberment
This one doesn't cover any travel-related expenses but instead, it basically provides you, or your family with some compensation in the event that something awful happens to you. If you die, your loved ones get a payout. Or, if you lose a finger or something, YOU get a payout.
It's like having a bit of life cover attached to your travel insurance. I know that not everybody is altogether comfortable with the concept of pay-outs for life & limb – I guess it kind of goes something like this;
"Well dear, I'm afraid there is good new and bad news. The bad news is that our beloved son little Jimmy died on his trip to London. The good news is that we get $10k! London here WE come!"
Gear and Electronics Cover
Some insurance policies cover electronic gadgets and some don't. Those that do, may charge an additional fee, and they generally limit the maximum item value. If you only travel with a phone or tablet, your travel insurer may well cover it entirely. On the other hand, if you are traveling with a decent laptop then you may wish to consider obtaining gadget cover.
I have personally had gadget cover on my MacBook Pro for years.
What Is The Best UK Travel Insurance?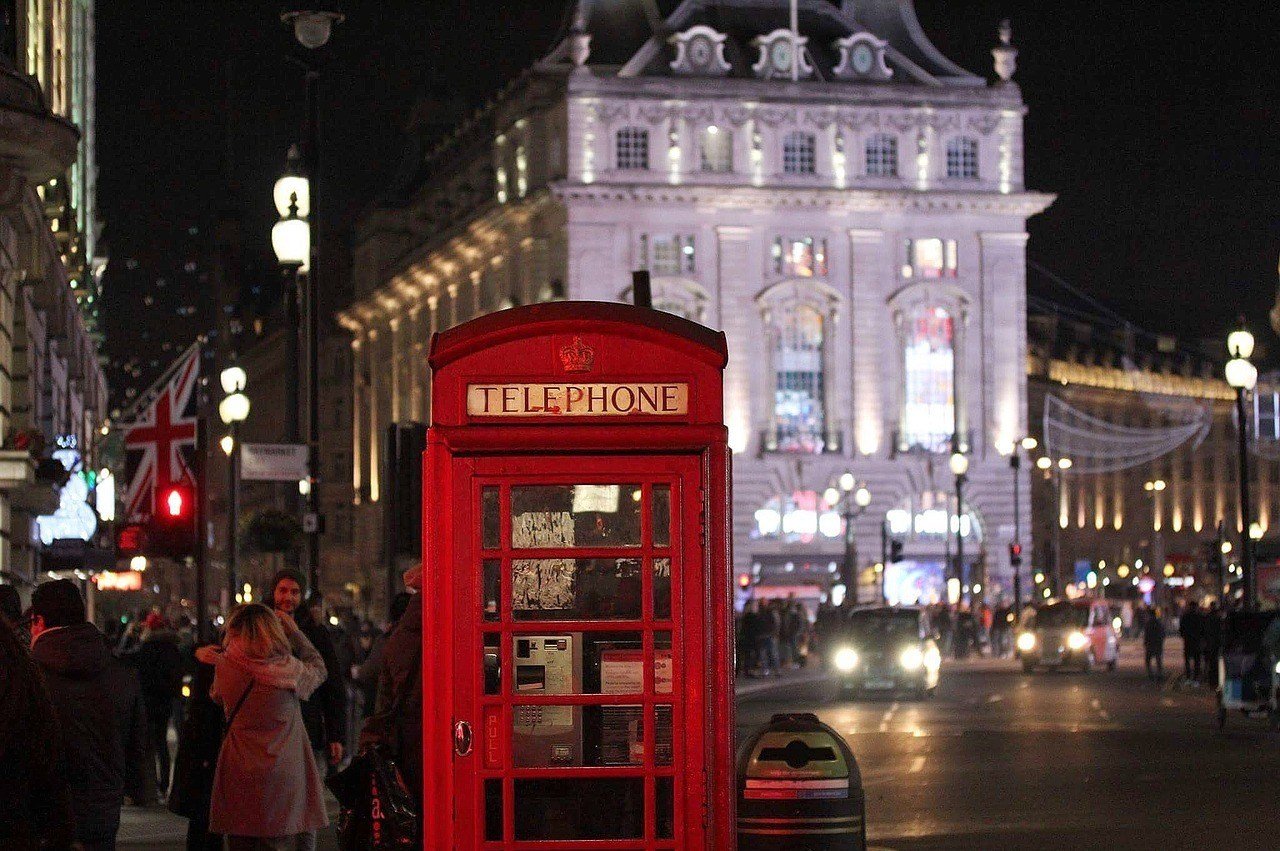 It is fair to say that not all insurers are created equal. Some offer lower prices than others and others offer more comprehensive cover. Some are notorious for shirking cover whilst others are applauded for their customer service.
Travel insurers are all the same yet always different, and it is absolutely not the case that anyone of them is the best, or is "better" than the others. Insurance is a complex product which takes into account a whole lot of data and a wide set of variables. The "best" travel insurance always depends on where you are going, when you are going there and ultimately upon you and your needs.
Below, we will introduce a few of the many travel insurance providers on offer. These are firms we have used ourselves over the years.
Travel Insurance Headline Coverage Amounts

| What is Covered? | Iata Seguros | SafetyWing | Heymondo Single Trip Plan | Columbus Direct |
| --- | --- | --- | --- | --- |
| Emergency Accident & Sickness | $200,000 | $250,000 | $10,000,000 | $1,000,000 |
| Baggage & Personal Property | $1000 | $3000 | $2,500 | $750 |
| Emergency Evacuation and Repatriation | 100% of cost | $100,000 | $500,000 | $1,000,000 |
| Non-Medical Emergency Evacuation | $0 | $10,000 | $10,000 | $0 |
| Trip Cancellation | $1,500 | $0 | $7,000 | $1,000 |
| Trip Interruption | 100% of cost | $5000 | $1,500 | $750 |
SafetyWing is a very interesting travel insurance company. They specialise in covering digital nomads and offer open-ended cover on a monthly subscription basis – you start been billed once you commence your trip and can cancel the subscription anytime you want. Note that because they are primarily covering digital nomads, they don't offer much in the way of trip cancellation or delay.
They do however excel on the health side of travel insurance, covering dental and some complementary treatments, and they even allow young children to be covered for free. If cancellation and delay is not a concern for you, or if you will be spending some considerable time on your trip, then maybe SafetyWing is right for you.
Emergency Accident & Sickness Medical Expenses – $250,000
Baggage and Personal Property – $3000
Emergency Evacuation and Repatriation – $100,000
Non-Medical Emergency Evacuation – $10,000
Trip Cancellation -$0
Trip Interruption – $5000
Show Coverage Amounts
If you need more information or want to get a quote, then you can visit the website for yourself.
Talk about efficient and effective, Heymondo are up-to-date when it comes to combining travel insurance with technology in the digital world of 2022. What truly sets them apart is their assistance app offering a 24-hour medical chat, free emergency assistance calls and incident management. How reassuring is that?! They also have a convenient and complication-free way to make a claim straight from your phone.
Medical expenses are covered up to $10,000,000 USD so try not to damage yourself anything over that amount… If you'd like travel insurance that operates with that little extra swiftness and ease, give these guys a go. They offer multiple options – single trip, annual multi-trip and long stay. We've focused on single trip, but do check out the others and find what fits your next adventure.
Emergency Accident & Sickness Medical/Dental Expenses –$10,000,000 USD
Baggage and Personal Property – $2,500 USD
Repatriation and Early Return – $500,000 USD
Non-Medical Emergency Evacuation – $10,000 USD
Trip Cancellation – $7,000 USD
Trip Disruption – $1,500 USD
Covid 19 coverage included in all plans
Show Coverage Amounts
If you need more convincing, click our link below to get 5% off your Heymondo travel insurance plan!
World Nomads have been supporting and encouraging travellers to explore their boundaries since 2002. Designed by travellers for travellers, they offer simple and flexible travel insurance covering multiple countries and a lot of adventure activities.
If you leave home without travel insurance or your policy runs out, you can buy or extend while on the road.
World Nomads provides travel insurance for travelers in over 100 countries. As an affiliate, we receive a fee when you get a quote from World Nomads using this link. We do not represent World Nomads. This is information only and not a recommendation to buy travel insurance.
Named after one of history's greatest (and most divisive explorers), Columbus Direct also specialise in insuring adventure-hungry explorers like us. They have been providing award-winning insurance for 30 years. What we like about this plan is that it does cover small amounts of personal cash. However, Gadget Cover is not available.
Columbus Direct actually offers a number of different travel insurance plans. Below we have focused on 1 of these and have set out the coverage amounts for the Globetrotter plan.
Emergency Accident & Sickness Medical Expenses – $1,000,000
Baggage and Personal Property – $750
Emergency Evacuation and Repatriation – $1,000,000
Non-Medical Emergency Evacuation – $0
Trip Cancellation -$1,000
Trip Interruption  ("Catastophe") – $750
Show Coverage Amounts
If you need more information or want to get a quote, then you can visit the website for yourself.
Iati Seguros is a Spanish based travel insurance company that we have personally used and loved. You will notice that they provide competitive cover amounts for the key travel insurance areas, and are competitively priced. So far we have heard nothing but good things about them.
They also offer multiple ones, but we have focused on the Standard Plan although we wholly encourage checking out all plans for yourself to identify the best one for your needs.
Emergency Accident & Sickness Medical Expenses – $200,000
Baggage and Personal Property – $1000
Emergency Evacuation and Repatriation – 100% of cost
Non-Medical Emergency Evacuation – $0
Trip Cancellation -$1,500
Trip Interruption  – 100% of cost
Show Coverage Amounts
If you need more information or want to get a quote, then you can visit the website for yourself.
Insuremyequipment.com is an online insurer for expensive equipment (like camera gear). You can get specific pieces of gear insured so you know exactly what will be covered. Note that this policy is for your gear only.
An Insure My Equipment policy works well in combination with other travel insurance. Insure My Equipment policies are an excellent choice for professionals and backpackers with more than $3000-$4000 worth of camera equipment or expensive laptops.
How To Choose The Right UK Travel Insurance
Choosing the right travel insurance for your UK holiday is like choosing a wife, it is something only you can decide (unless your Indian in which case your parents will do it). You need to work out how much your trip is worth, how much equipment you plan to take and what activities you intend to engage in.
And of course, you need to ask yourself how much can you afford – how much you can afford to pay for cover, and how much you can afford to be out of pocket in the unlikely event of a claim. Sometimes, the cheapest UK travel insurance will be enough and sometimes it will be worth spending a bit more. Hopefully the information provided in this post will help you to decide – if not, then I just wasted 5 hours of my life in writing it!
Visiting UK? Then Check Out These Post
Final Thoughts on UK Travel Insurance
Made it to the end did you? Well done! By now you should have a pretty solid idea of whether you need travel insurance to visit the UK, what it should cover and who the right provider for your needs is. Now that this is out of the way, why not check out some of our awesome, insider UK content to get the low down on which places to visit, where to stay, and what to pay.
See you next time guys.
---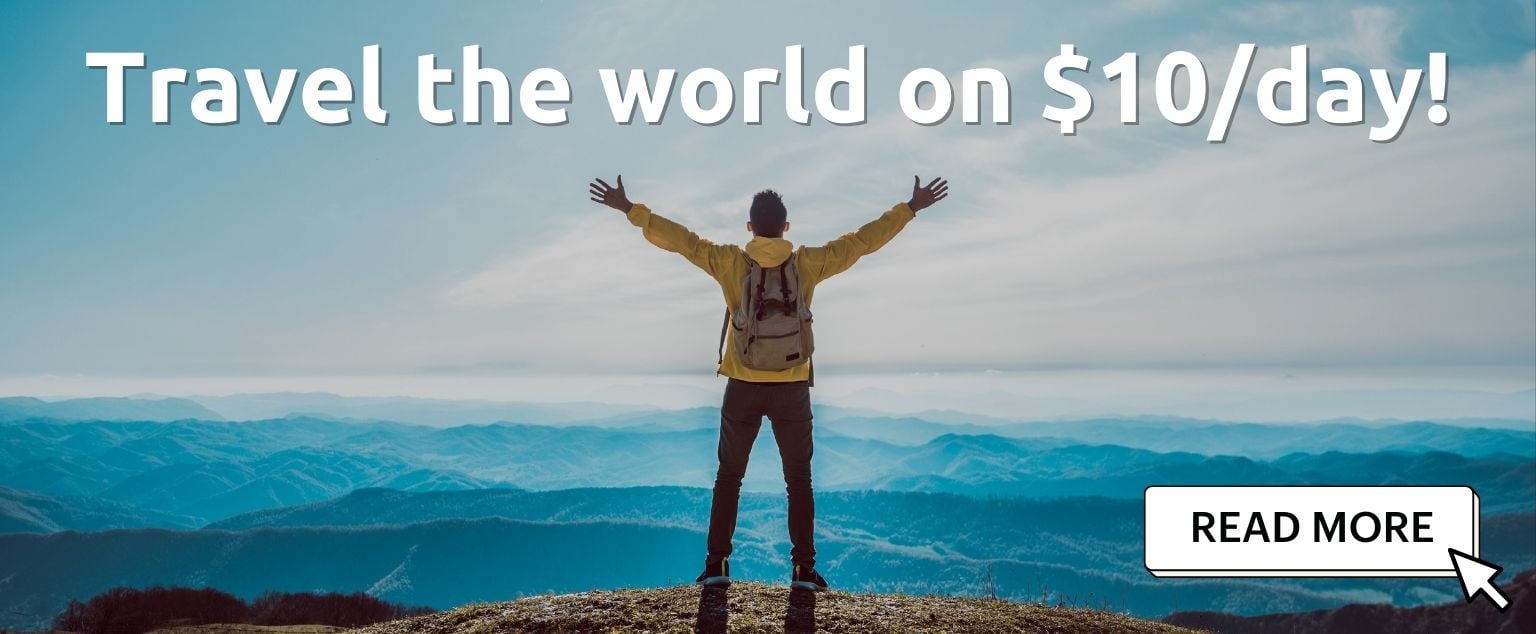 And for transparency's sake, please know that some of the links in our content are affiliate links. That means that if you book your accommodation, buy your gear, or sort your insurance through our link, we earn a small commission (at no extra cost to you). That said, we only link to the gear we trust and never recommend services we don't believe are up to scratch. Again, thank you!