Paris aka the City of Light. It is known as a destination for lovers, for revolutionaries, for artists, and for tourists. There are so many incredible places to visit in Paris – it can be hard to know where to start!
Wherever you choose to visit in Paris, be sure to start your morning off at a French bakery. If it is one thing the French have got right: fresh, delectable bread that will make you go oui, je t'aime Paris! It's a city that feels distinctly French, and yet, a world away from the rest of France.
There are the classic places to visit in Paris like the Louvre, and the Seine River but there are hidden surprises in the cobblestone streets too. Paris calls to be explored by foot and demands your attention like no other city.
Travelling to such an iconic city can feel impossible – how can I possibly see everything?
Fear not! We have put together the ULTIMATE guide to the best places to visit in Paris! From the quirky to the budget friendly, we have covered the city from top to tail. Let your planning to the culture capital of the world begin with these top 20 places to visit in Paris.
Need a Place Quick? This is The Best Neighborhood in Paris:
BEST AREA IN PARIS
Montmartre (18th Arrondissement)
Montmartre is one of the most romantic districts in Paris. Situated on a large hill overlooking the city, Montmartre is a labyrinth of cobbled streets that are lined with cafes, bistros and bars.
Places to visit:
Catch a risqué cabaret performance at the Moulin Rouge.
Delve deep into the history of Montmartre and some of its most famous residents at the Musee de Montmartre.
Feast on incredible French far at Le Basilic.
These are the BEST Places to Visit in Paris!
Let's do it! This is the list of where to go in Paris to truly experience the city you've seen in the movies. From food to architecture to art to hidden gems, it's all in here. Be sure to check out where to stay in Paris so that you're all set up with a base from which to guzzle your fancy wine!

Unlock Our GREATEST Travel Secrets!
Sign up for our newsletter and get the best travel tips delivered right to your inbox.
#1 – Catacombs – THE Best Place to Visit in Paris!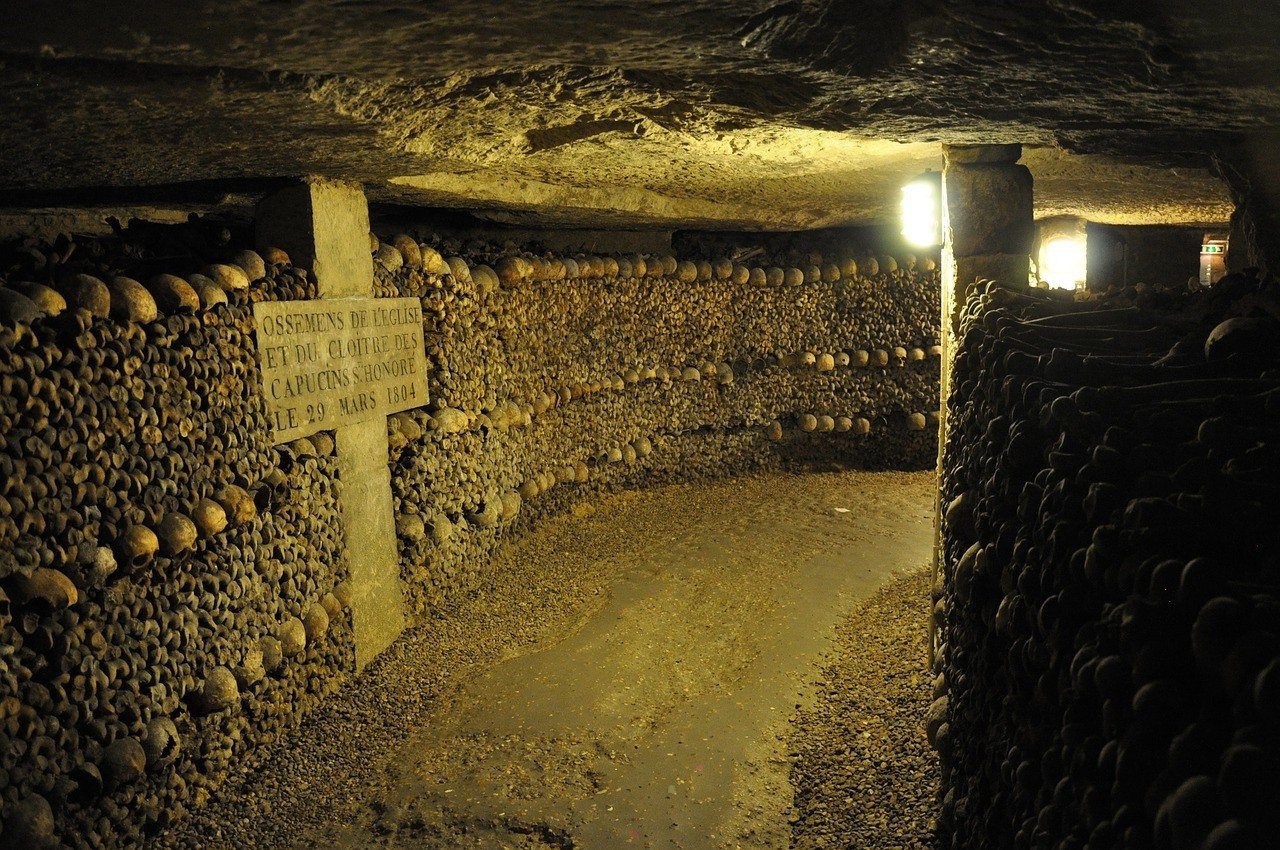 Exciting and grizzly experience
Why it's awesome: Deep below Paris's busy streets lies a rather gruesome sight. Established in the late 1700s in order to reduce overflowing graveyards and cemeteries, the catacombs now contain the remains of more than six million people. Under the cover of night, many human remains were moved from city cemeteries and dropped down a mine-shaft opening where they were then arranged in a grizzly manner. Think skulls lining the walls, and bones making up oddly decorative corner pieces.
Even the graveyards have got to be extra in Paris. 😉
Forgotten for many years, the catacombs became something of a novelty for 19th-century Parisian seeking to distract themselves from their Imperial conquests at the time. Ok, you got me, they probably just thought the catacombs were cool and morbid like we do.

The tunnels were once used by people in the French Resistance during the Second World War – although the Nazis also created a base within the catacombs too…
What to do there: Descend underground into the gloomy old tunnels under the thriving city streets of Paris. Let your eyes adjust to the dimness as you walk through the old subterranean passageways and chambers. When you reach the underground cemetery it's hard not to feel a shiver down your spine. This is a badass place to explore while backpacking Paris.
Stare death in the face as you see the remains of hundreds and thousands of deceased locals. Shudder as you view enormous piles of bones placed on top of each other to form entire walls of dead people. Did someone order an existential crisis on their vacation?
#2 – Notre Dame Cathedral – An Incredible Free Place to Visit in Paris
Striking architectural gem
Long and interesting history
Why it's awesome: Yes, this site is one of the most visited tourist attractions in the world. It is busy and chaotic with estimates of 12 million to 13 million visitors annually. But, this towering cathedral is an epic experience. It has stood the test of time and its gargoyles have watched over Paris for over 700 years. It's also free to enter which helps you keep to your Paris budget.
The architecture is visually striking, but it's the energy of the place that makes it worth going to. It was an active place of worship with church music that has been rumoured to have converted many to the Catholic faith. And of course, it was the inspiration for the famous Hunchback of Notre Dame. It is one thing to read about such a classic icon – it is something else altogether to see it in the flesh.
In 2019, a fire broke out during some restoration works. As of 2021, it's no longer a place of active worship and you cannot visit the crypts or towers. However, you can still visit the site itself and admire the architecture. I think it's a unique experience to witness such an emblem of France during its restoration and know that you've seen a little bit of history in the (re)making.
What to do there: Take a couple of photos of the awesome architecture. Keep an eye out for the cheeky gargoyles at the top – originally they were designed as rain spouts but now are simply characters to watch over Paris.
You can admire the celestial feeling inspired by the stained glass panels. I got lost staring at the intricate West Facade. Can you imagine carving hundreds of figures by hand?
There are also beautiful grounds and parks nearby that you can stop to rest in once you have finished taking in the majesty of the cathedral itself. People watching is always a great thing to do at top tourist attractions – all walks of life are inspired to come by and witness something spectacular!
#3 – Eiffel Tower – Most Iconic Places to Visit in Paris
Why it's awesome: No list of the best places to visit in Paris would be complete without mentioning the world-famous Eiffel Tower. One of Gustave Eiffel's most well-known masterpieces, the soaring tower is built from wrought iron and dates back to the late 1880s.
One of the world's most-visited attractions is hardly a hidden gem in Paris. This French icon is recognisable across the globe.
It's one of those monuments that you can read about in books and see in the movies and still nothing quite prepares you for the real thing.
What to do there: Marvel at the iconic tower from a distance and snap plenty of pictures of one of Paris's most famous landmarks. Take a guided tour of the observation platforms and soak up amazing views of the city. The landmark becomes that much more alive when a local guide gives you some history.
If you are feeling energetic you can take the staircase, although many people opt to save their legs and ascend the tower by elevator.
If you are feeling fancy, or perhaps want to impress a special someone, you can also sip a glass of bubbly in the decadent champagne bar at the top of the tower as you appreciate beautiful vistas.
#4 – Sainte-Chapelle – A Gothic Gem to See in Paris
Relatively under-visited attraction
Stunning stained glass
Peaceful place
Religious vibe
Why it's awesome: Located on Île de la Cité, Sainte-Chapelle was built to contain important Christian relics. Close to the historic homes of former French Kings, the spectacular Church dates back to the 1200s. Built on the orders of King Louis IX, it is a fine example of Gothic architecture.
Surprisingly, the church sees relatively few visitors compared with other major Parisian attractions. As well as being a treat for the eyes, the church has a tranquil and spiritual atmosphere. It's a great place to beat the crowds.
There is something a little chilling about stained glass windows in a silent church. The light streams in, and just for a moment, there is a feeling of something Divine. What is all the more incredible, is that these were handcrafted by artisans and have withstood the test of time – and German bombs.
What to do there: While the exteriors might seem fairly ordinary, you are sure to be impressed by the fantastic ornamental designs inside the church. Enormous stained glass windows immediately catch the eye, casting bright and colourful light throughout the building.
The windows depict interesting religious scenes and stories. Admire the large sculptures of the 12 apostles that stand halfway up the walls. Feel a sense of being puny as you stand beneath the high arched ceilings. Take a seat on a pew to soak up the lavish surroundings and to enjoy a few moments of peaceful contemplation.
#5 – Louvre – An Amazing Places in Paris to Visit!
Large collection of art and artefacts
Why it's awesome: Sitting on the banks of the River Seine, The Louvre is the biggest art museum in the world and another no-brainer of Paris's must-visit sites. It houses more than 450,000 objects from various points in time, ranging from prehistoric times to the present day, as well as some 35,000 pieces of art. One of the most-visited art museums on the planet, the museum is contained within an opulent former palace.
What to do there: Allow plenty of time to fully appreciate the many marvels and treasures housed within The Louvre (like, a whole day). One of the museum's most-celebrated pieces is the Mona Lisa by Leonardo da Vinci but other major artists with works in the museum include Michelangelo, Raphael, Rembrandt, Giovanni Bellini, and Johan Vermeer. See a huge assortment of antiques and artefacts from around the world and just generally have a super cultural and jampacked day added to your itinerary for Paris.
For all of the art enthusiasts, we recommend booking an audio tour, so you'll find out all of the details behind each of the artworks and their creators.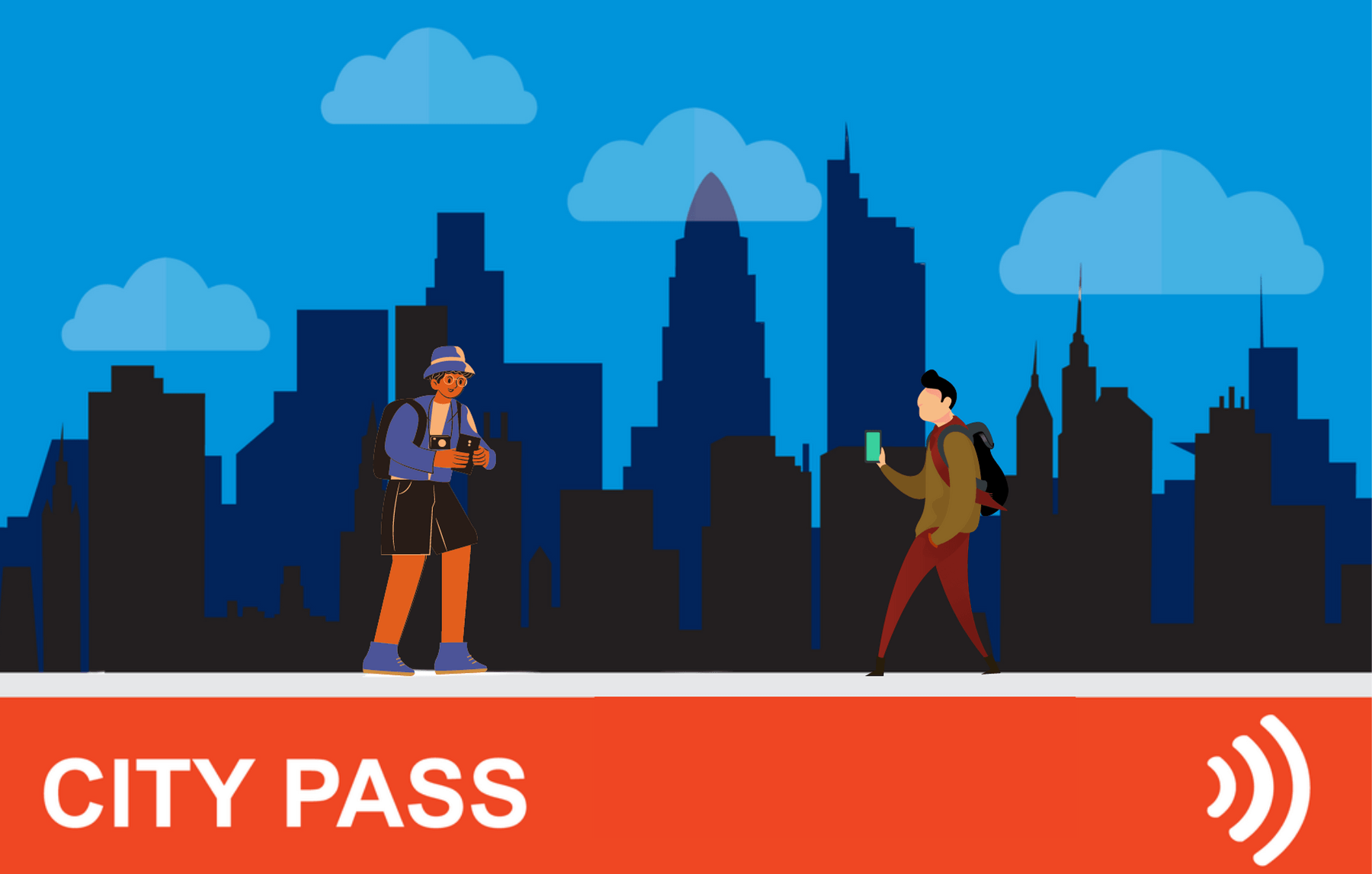 Travelling to Paris? Then plan yo' trip the smart way!
With a Paris City Pass, you can experience the best of Paris at the CHEAPEST prices. Discounts, attractions, tickets, and even public transport are all standards in any good city pass – be sure invest now and save them $$$ when you arrive!
Buy Your Pass NOW!
#6 – Buttes-Chaumont Park – A Beautiful Outdoor Place to Visit in Paris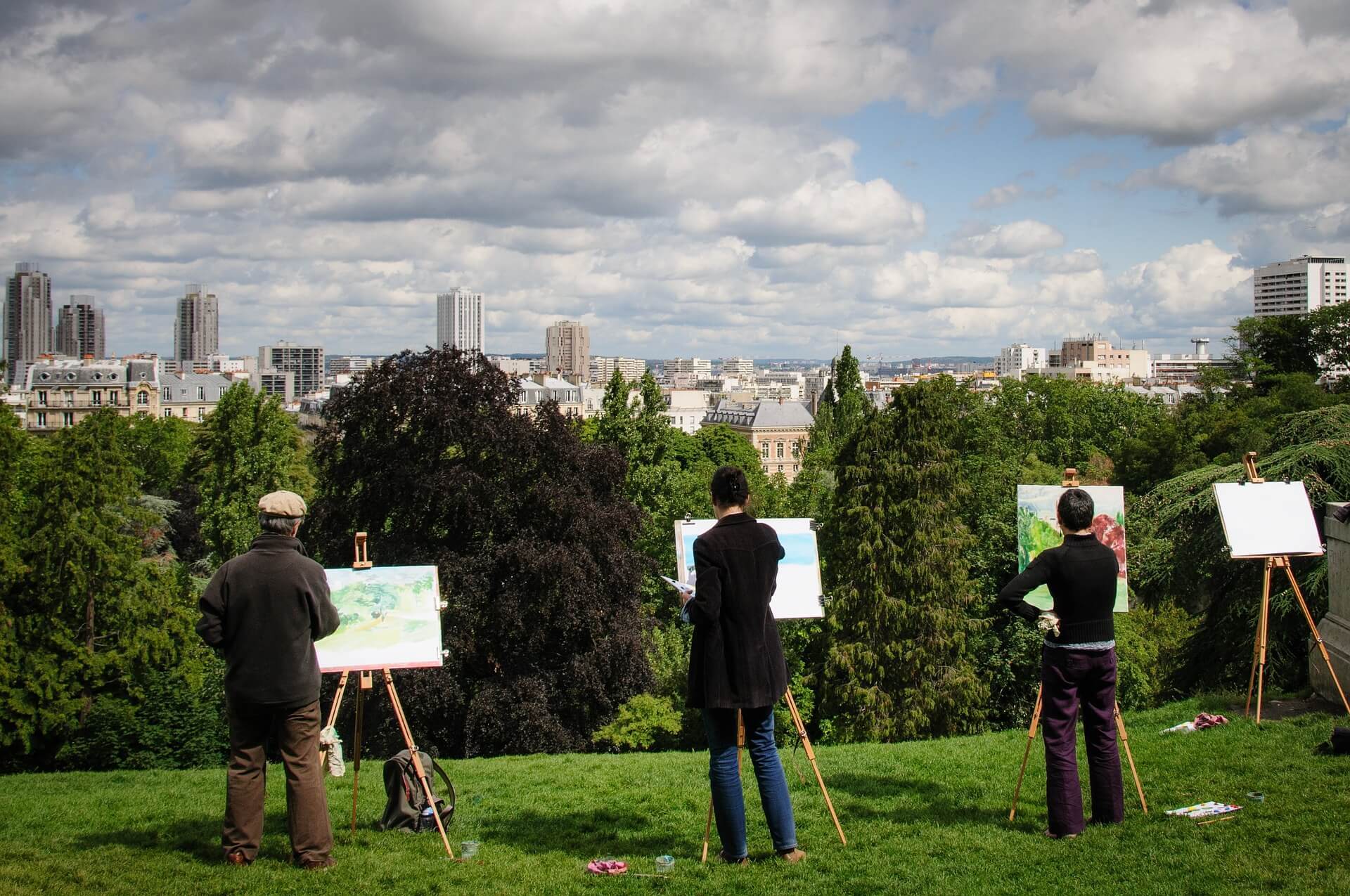 No charge (perfect for you broke backpackers)
Quirky atmosphere
Nature in the heart of the city
Good people watching
Why it's awesome: Buttes-Chaumont Park is Paris's fifth-biggest park and a free place to visit. Long stretches of pathways and roads wind through the green park with a historic temple sitting high atop a cliff overlooking the shimmering man-made lake.
With almost 50 species of plants and an abundance of wildlife, the pretty park is a fantastic place to escape the busy city streets. Green spaces are something that is sorely lacking in many cities, and it is great to be able to relax in the ones that are preserved.
What to do there: Plan to spend at least a couple of hours enjoying the scenic park and relish being outdoors and away from the city's hustle and bustle. Enjoy a lot of the artificial nature structures designed to give a wonderful sense of tranquillity and awes.
There is plenty of space for kids to run and play as well making it the perfect place to go in Paris with kids (other than Disneyland, of course).
#7 – Champs-Élysées – A Great Place in Paris if You Love to Shop!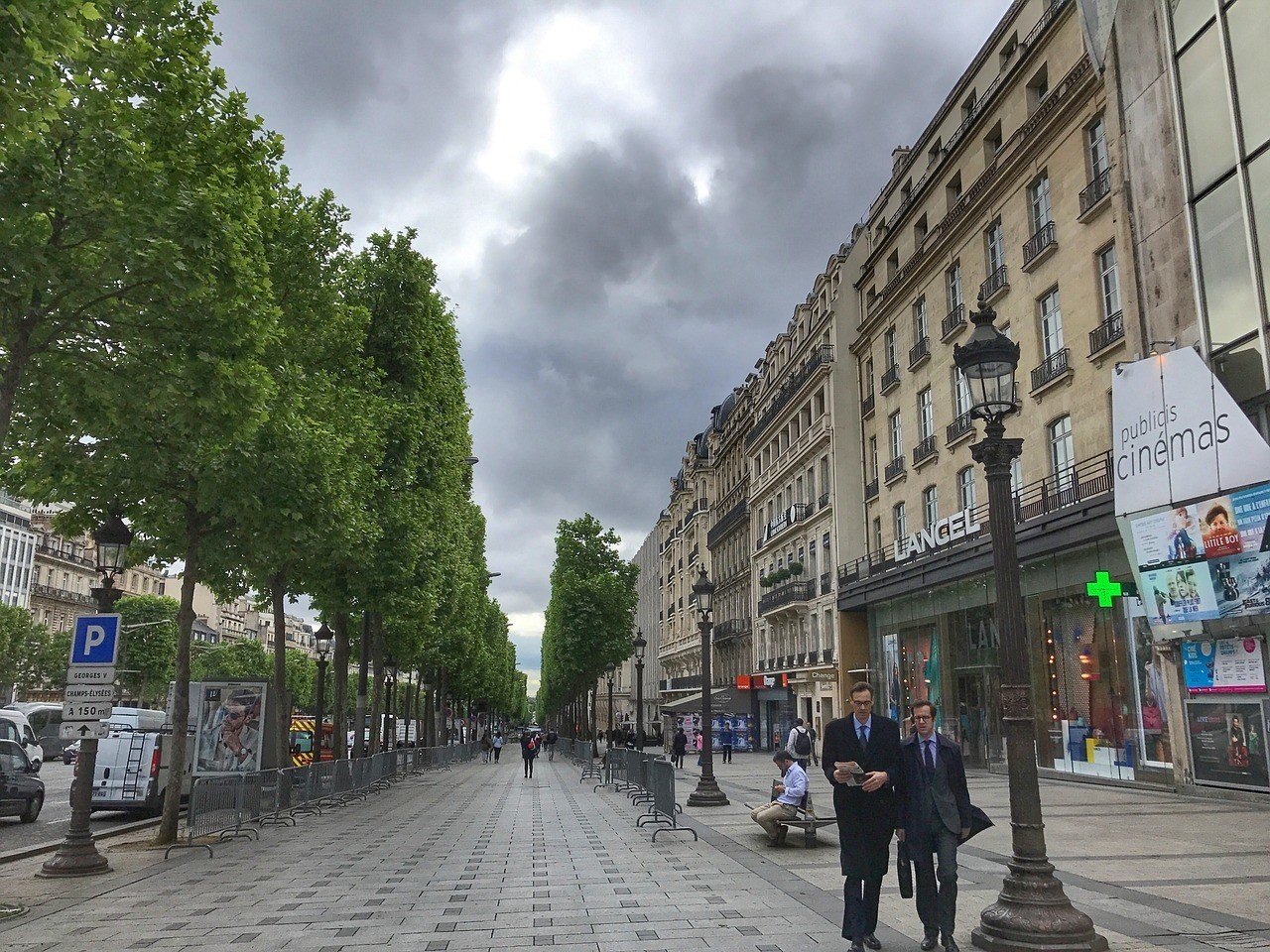 Famous Parisian street
Luxury shopping
Lively atmosphere
Lots of cute cafes
Why it's awesome: The Champs-Élysées is famous for being one of the most exclusive shopping streets on the planet. The elegant and wide street runs for 1.9 kilometres (1.2 miles) between the Place Charles de Gaulle and the Place de la Concorde.
Numerous luxurious stores line the busy street, and there are also plentiful cafes and theatres. Originally designed in the 1600s, it has been a major Parisian thoroughfare for many years. the road sees much activity all throughout the year, and various celebrations, parades, and events take place along the famous road.
What to do there: Even if you do not plan on buying anything, the elegant Champs-Elysees is a terrific place to daydream and indulge in a little window shopping in Paris. The shopfronts and detailed displays are attractive and the energetic vibe is invigorating. Even for budget backpackers in Paris, it's still a really cool place to visit.
When it's time to take a break, rest your feet in one of the charming cafes and enjoy a traditional French pastry and drink. In the evening, the street's theatres burst into life. You can make friends with penniless artisans while a $20 000 handbag watches you from the window.
#8 – Sacre Coeur – An Important Religious Places to See in Paris
Revered religious site
Beautiful architecture
Great city views
Top place for photography
Why it's awesome: Officially named the Basilica of the Sacred Heart of Paris, Sacre-Coeur is a spectacular Catholic church. Today, the church remembers all those who perished during World Wars. Among Paris's most-visited attractions, the church is located at the top of Montmartre, which is the city's highest point.
Still used as an active place of worship, the church boasts interesting statues and sculptures, graceful domes, and a handsome portico. Built from local stone and surrounded by a peaceful garden, the church is a serene sanctuary with interiors as impressive as the exterior and fantastic views of the city.
What to do there: You will surely have noticed the attractive Sacre-Coeur from a distance, as it sits high above the rest of the city. Once you are closer to the magnificent religious building it is easy to admire the many fine details. See the gardens, admire the architecture, stroll the interior and gaze upon the mosaic: this is yet another example of Paris's exquisite landmarks.
You can attend a church service, or simply wander the grounds. People watching is always a favourite of mine to do at any tourist-filled location. We come from all walks of life and yet we all want to see the big building on the highest hill in the city.
#9 – Palace of Versailles – A Royally Opulant Place in Paris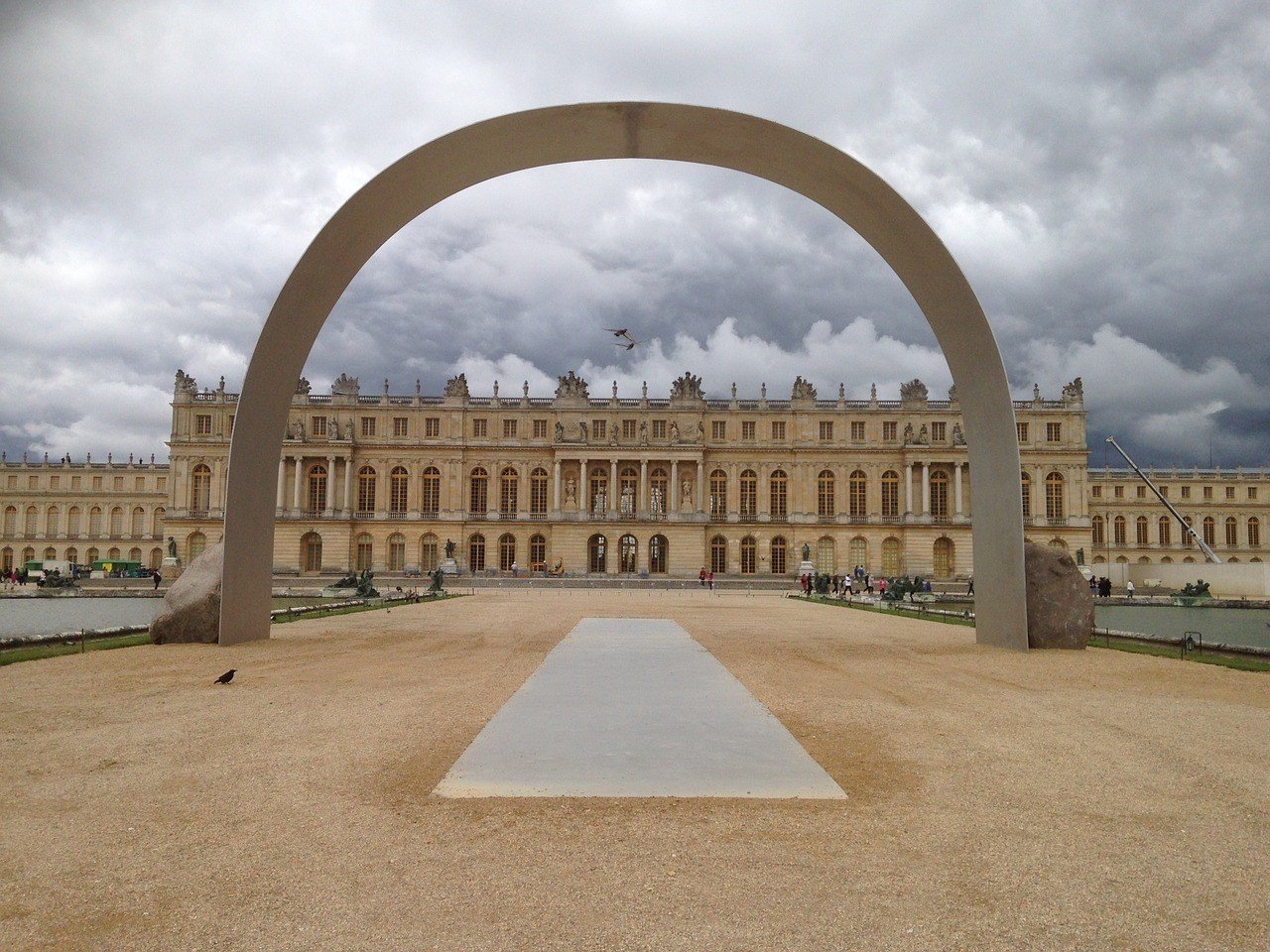 Stunning building
Lots of incredible artwork and décor
Historical importance
Royal associations
Why it's awesome: The Palace of Versailles is located just outside the heart of Paris. It was the main royal home for a number of years until the beginning of the French Revolution. Today it's a UNESCO World Heritage Site featuring many splendid details both inside and out. Although all of its lavish interiors were destroyed after the revolution, most rooms have now been restored to their former glory.
What to do there: Marvel at the splendid golden gate and impressive facades and wander through the beautiful gardens, which are complete with fountains, statues, wide walkways, and many attractive flowers. Be dazzled inside the mighty Hall of Mirrors, standing in the place where the famous Treaty of Versailles was signed. With more than 350 gleaming mirrors the hall is certainly an impressive sight.
Peek inside Marie Antoinette's former bedroom and see the Gothic architecture, combined with baroque influences, of the amazing Grand Chapel. Stroll alongside the Grand Canal or perhaps enjoy a ride in a gondola or soak up the views from a rowing boat. See where royalty used to entertain guests in the Ballroom Grove, be enchanted by the Musical Fountain, and appreciate the palace's huge collection of important artwork.
I actually did go on a tour of Versailles, but thanks to my shocking sense of place and direction, ended up quite lost within the ground and had to be escorted out by security at closing time! These grounds are BIG!
Is This the Best Daypack EVER???
#10 – La Pagode / The Pagoda Paris – An Unknown (but awesome) Place to See in Paris!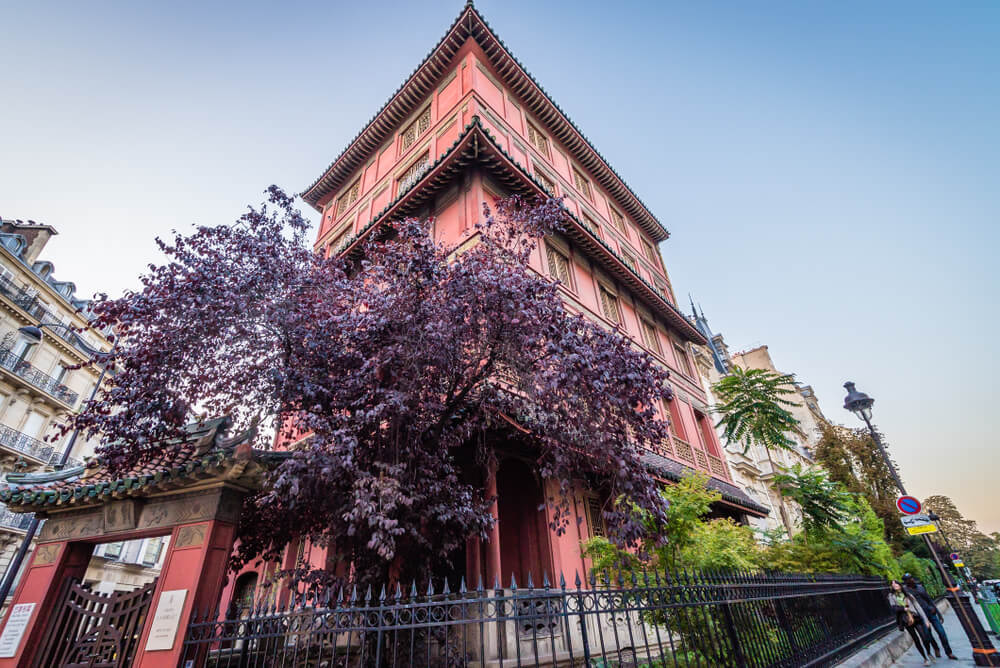 Unusual attraction
Blend of cultures
Beautiful art and architecture
Off Paris's beaten track
Why it's awesome: Combining chic Parisian Style with exotic Chinese features, the Pagoda Paris presents a captivating blend of east meets west. Despite being one of Paris's most fascinating buildings, the Pagoda is a relatively unknown place.
Originally built as a hotel, it later served as the home of many fine Asian and Chinese artworks and antiques. From the outside, it looks exactly like a Chinese Pagoda, while inside there are gorgeous themed rooms that are filled with a plethora of striking objects.
What to do there: You would be forgiven for thinking that you had somehow been transported across the oceans to Asia when you feast your eyes on the unusual Pagoda. Admire the striking building from outside, taking time to appreciate the finer details.
Inside, the lavish rooms have elaborate panels, with lots of colour and ornate designs adding to the aesthetic value. See the rich and opulent collection of antiques and be amazed that such a treasure exists right in the heart of Paris.
#11 – Wall of Love – Great Place to Visit in Paris for Couples!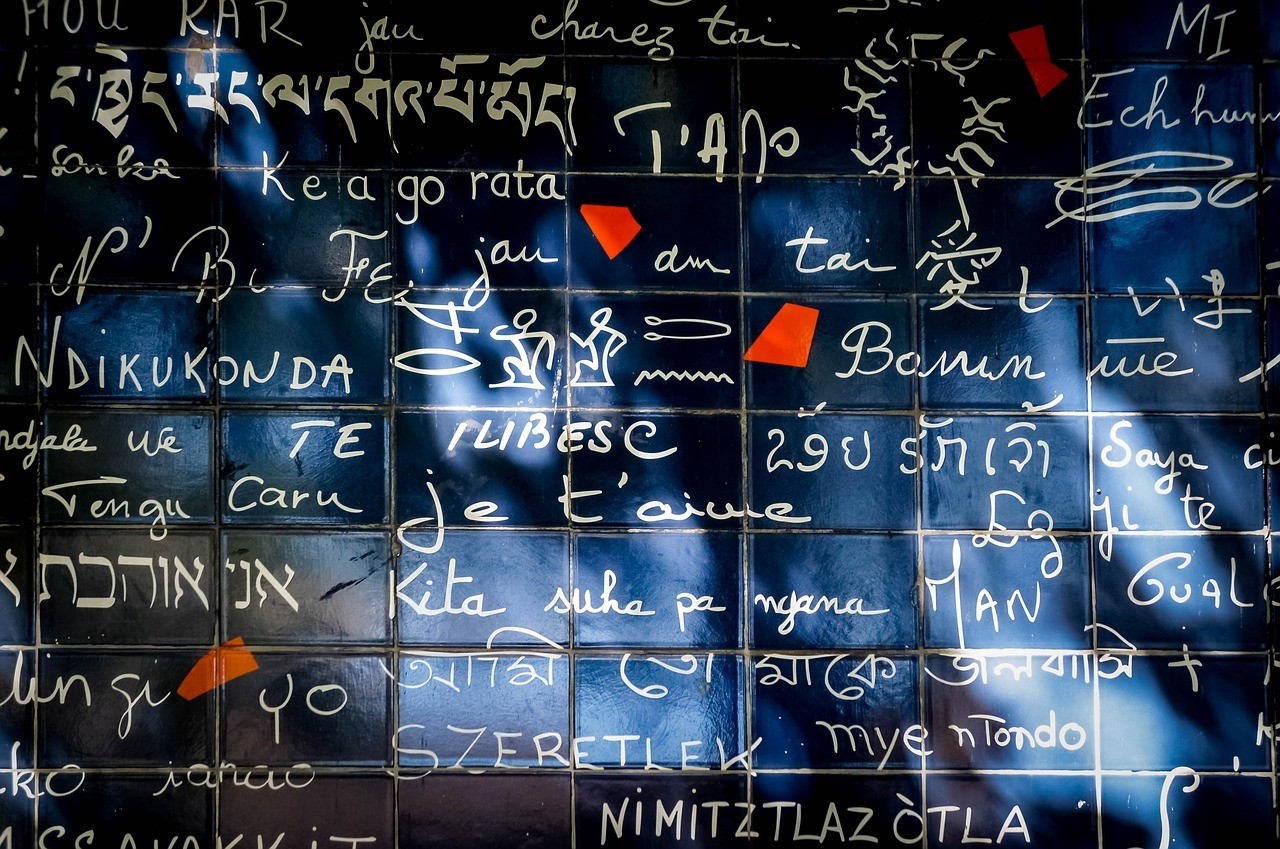 Why it's awesome: Located in Montmartre, the Wall of Love covers 40 square meters (430.5 square feet). It was designed in the year 2000 and has been a popular place for lovers ever since. It has more than 600 enamelled tiles that say "I love you", and the wall features 250 languages, including some that are rare.
There's also no charge to admire the heartfelt Wall of Love. So, not only is it a beautiful place to see in Paris, but also a free one.
What to do there: Visit the Wall of Love with your sweetheart and enjoy telling each other your feelings in an array of global languages. If you ever wanted to tell your beloved that you love them in Navajo, Esperanto, and numerous other tongues, this is your place to do it.
Pose for selfies in front of the attractive wall as a reminder of your romantic trip to the City of Light.
After you have finished looking at the wall, take a stroll hand-in-hand with your sweet through the surrounding garden square. It's certainly difficult not to feel enamoured at this lovely spot.
#12 – 59 Rivoli – Artisitic Place to Visit in Paris!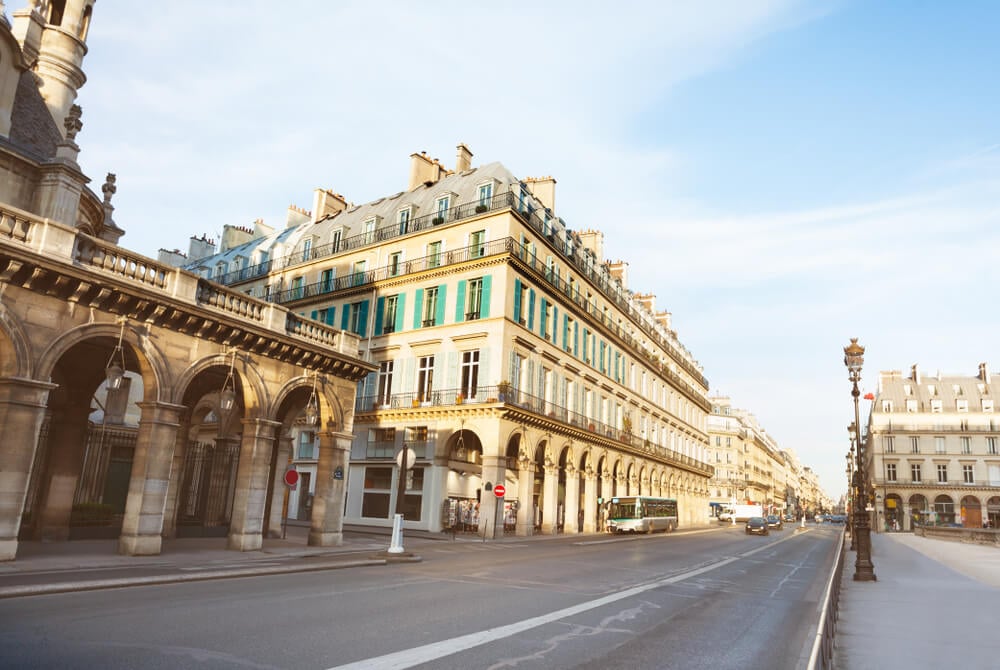 Great place for creative souls
Former illegal squat
Cultural attraction
Home to lots of cool art
Why it's awesome: Once home to a bank, 59 Rivoli was left deserted. Eventually, however, a group of artists moved into the property, living there and using it as an illegal squat. The aim of the artists was to show how a large space could be put to good artistic use and as living quarters.
In 2006 the squatters were evicted and the building was cleaned and renovated. Now it is a legal site for artists, with numerous workshops and studios and there are some 20 permanent artists as well as temporary creatives. There is no charge to visit what is now one of Paris's most interesting artistic and cultural places.
There is something inspiring about the display of wilderness and quirkiness. It feels like Paris summed up in a building.
What to do there: Learn more about the building's past and the visions of the determined artists who once illegally occupied the site. Discover how the local government worked with the artists to create a legal place for artists to live, work, and display a range of eye-catching pieces. Admire the interesting artworks, some of which tell interesting tales. Speak with the artists in residence, admire art, and perhaps pick up a signature piece for your own home.
Small Pack Problems? 😉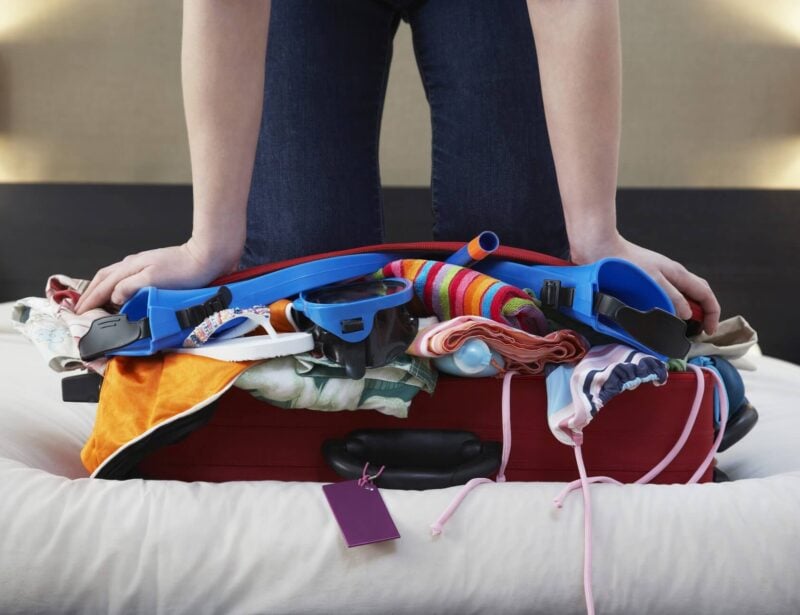 Wanna know how to pack like a pro? Well for a start you need the right gear….
These are packing cubes for the globetrotters and compression sacks for the real adventurers – these babies are a traveller's best kept secret. They organise yo' packing and minimise volume too so you can pack MORE.
Or, y'know… you can stick to just chucking it all in your backpack…
Get Yours Here
Read Our Review
#13 – Les Invalides – One of Paris's Coolest Historical Sites!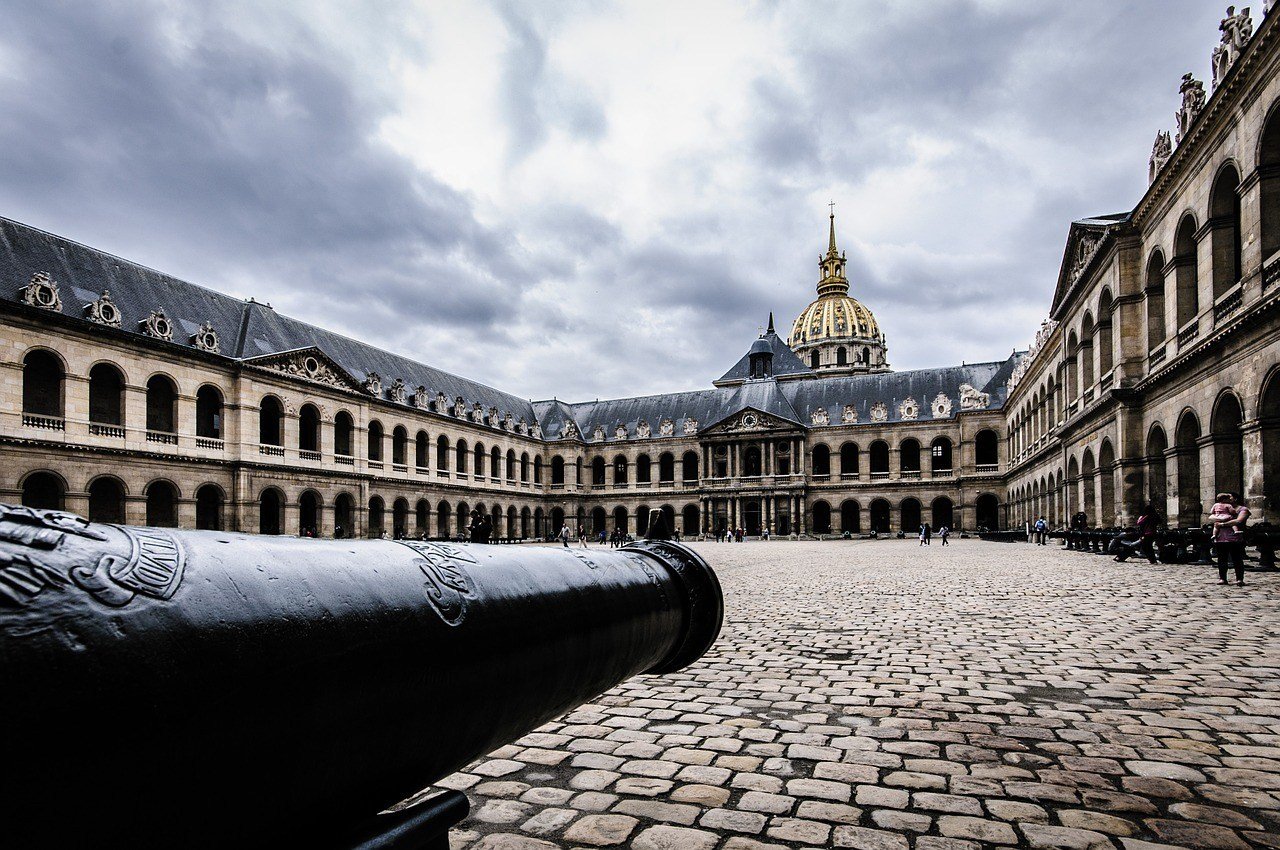 Military associations
Striking architecture
Interesting museum
Beautiful grounds
Why it's awesome: Les Invalides is a large collection of buildings that were originally constructed as a military hospital and retirement home. The site was developed in the 1600s on the orders of the French king.
A number of impressive buildings surround a sweeping courtyard, and there are many interesting designs and architectural features including a glorious church and an ornate vault that houses many significant tombs. Although one of Paris's popular tourist attractions, the site is also still used as a retirement centre for veterans.
What to do there: Cross the impressive bridge that leads to the site, admiring the beauty as you approach. See the ornate dome-topped chapel, which is the tallest in Paris, and admire the elegant buildings of Les Invalides: the church, the tombs (including Napoleon's), and the Army Museum. There is an onsite cafe where you can relax, or alternatively, you can enjoy a picnic on the grassy lawns.
#14 – La Promenade Plantée – A Beautiful Park to Visit in Paris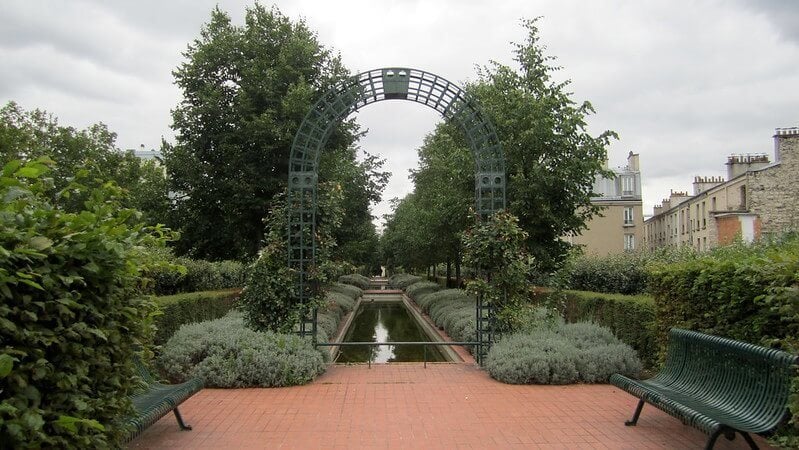 Peaceful natural spot
Lovely city vistas
Great use of public space
Enjoy being outdoors
Why it's awesome: Created in 1998, La Promenade Plantée is very similar to the famous Highline in New York. The attractive city park makes use of an old abandoned railway track and has sections at street level, above the busy roads, and underground. There are walking and cycling tracks through lush greenery and pretty flowers.
Younger visitors are not forgotten with the excellent play areas. Additionally, there are sections dedicated to rest and relaxation and exercise and fitness.
What to do there: Follow the pedestrianised walkway for the full length of La Promenade Plantée, which takes around one hour to complete. Alternatively, explore under pedal power and cycle along the track. Listen to the delightful singing of birds as you admire the colourful flowers and inhale the delicious scents.
The lush greenery is definitely a world apart from the busy city streets below; it's a great place to escape the hustle and bustle and spend some time in nature and unwind in a peaceful setting.
#15 – Centre Pompidou – A Unique Place to Visit in Paris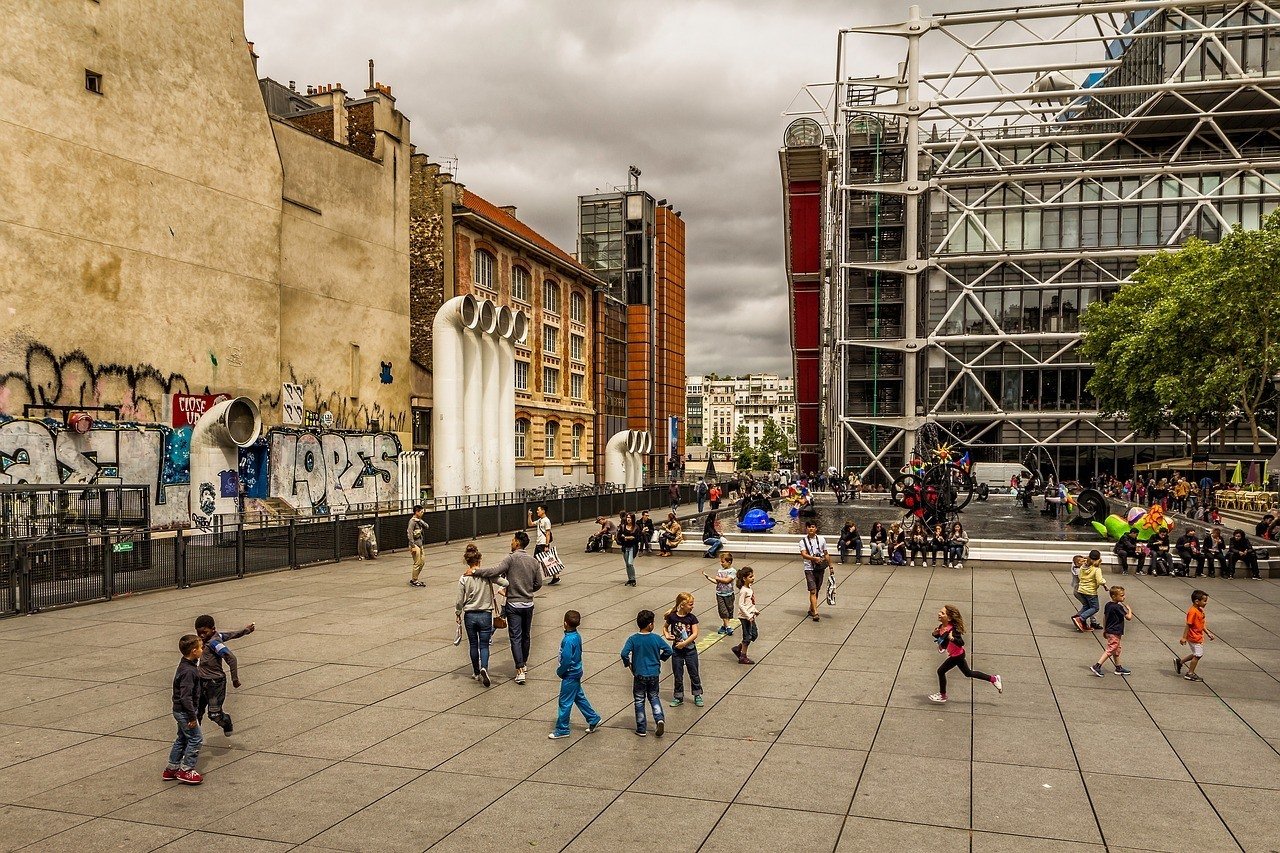 Eye-catching modern art
Incredible architecture
Street performers
Sweet picnic spot
Why it's awesome: The Centre Pompidou is most celebrated for being the home of Europe's biggest modern art museum. The site also has an extensive public library and a music and acoustic research centre. Named after a former French president, the centre sees millions of visitors each year.
Designed to be like a mini town within a city, the centre has unusual architectural designs; most major structural and mechanical elements are outside of the building. There are many interesting art exhibitions inside, with a variety of permanent and temporary displays.
What to do there: Gaze at the unusual building from the outside and be enchanted by an array of street performers in Place Georges Pompidou, located in front of the museum.
Watch as mime artists, musicians, jugglers, acrobats, and skateboarders entertain the crowds, and see artists and caricaturists at work. Take time to view the extensive collection of contemporary art inside the building, some of which contains interesting messages and representations
#16 – Belleville – Underrated Place to See in Paris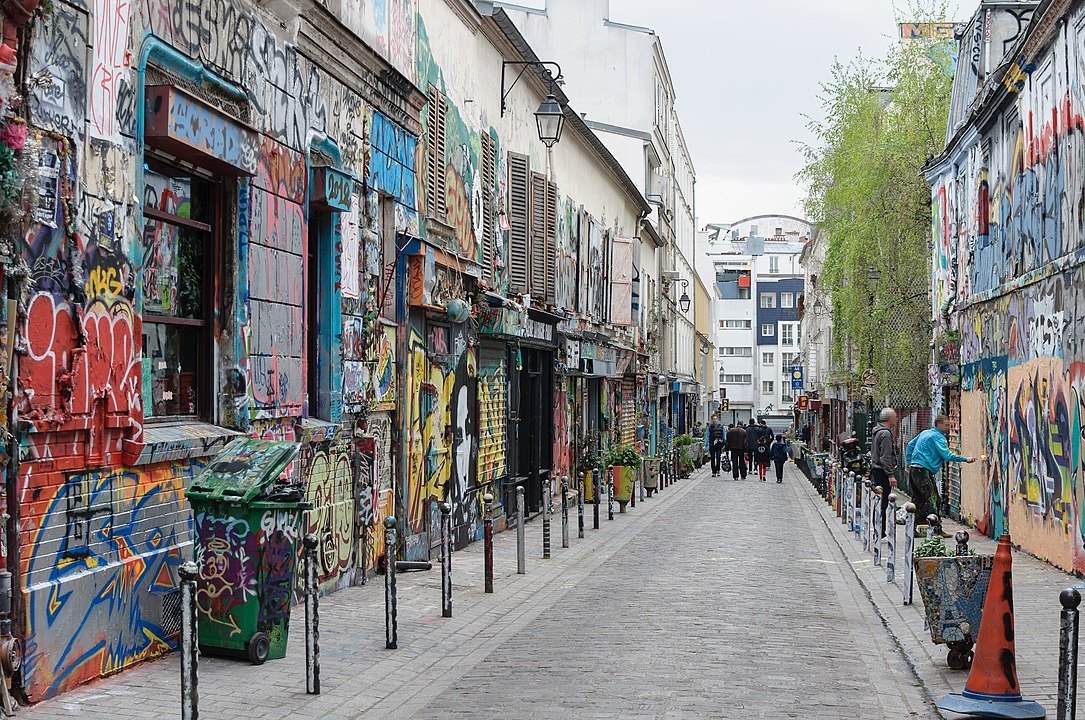 Lesser-visited neighbourhood in Paris
Bohemian and edgy atmosphere
Interesting street art
Great shopping and dining
Why it's awesome: The Parisian neighbourhood of Belleville doesn't often feature on many travellers itineraries. However, the area has a gritty and edgy vibe that makes it different to other parts of the city and is one of Paris's coolest places to visit.
Once a working-class neighbourhood, Belleville used to be an independent area. It attracted large immigrant communities. As a result, today the area is a multi-ethnic and colourful place. Several famous Parisians came from the area and a number of movies have shot scenes there too.
Paris is not just home to pipe smoking, cafe dwelling, existentialist philosophers. Paris is the home of revolutionaries, workers, artists, immigrants, and even bankers and billionaires. This is the place to visit in Paris for a taste of it's grittier side.
What to do there: Have an alternative Paris adventure and spend several hours wandering through Belleville. Soak up the Bohemian vibe and join locals for a relaxed picnic in the park. Satisfy your appetite in global restaurants, where you'll find cuisine such as Chinese, Vietnamese, Moroccan, Algerian, Italian, Indian, and Jewish.
See an abundance of graffiti and street art, call into artists' workshops and galleries, peruse small book shops, and see local mosques from the outside. As nighttime approaches, you'll find a good selection of bars where you can sip cocktails, wine, and cheap beer. You might even find a great hostel in the area if you'd like to make Belleville your base for a while.

Our GREATEST Travel Secrets…
Pop your email here & get the original Broke Backpacker Bible for FREE.
#17 – Père Lachaise Cemetery – A Quiet Place to See in Paris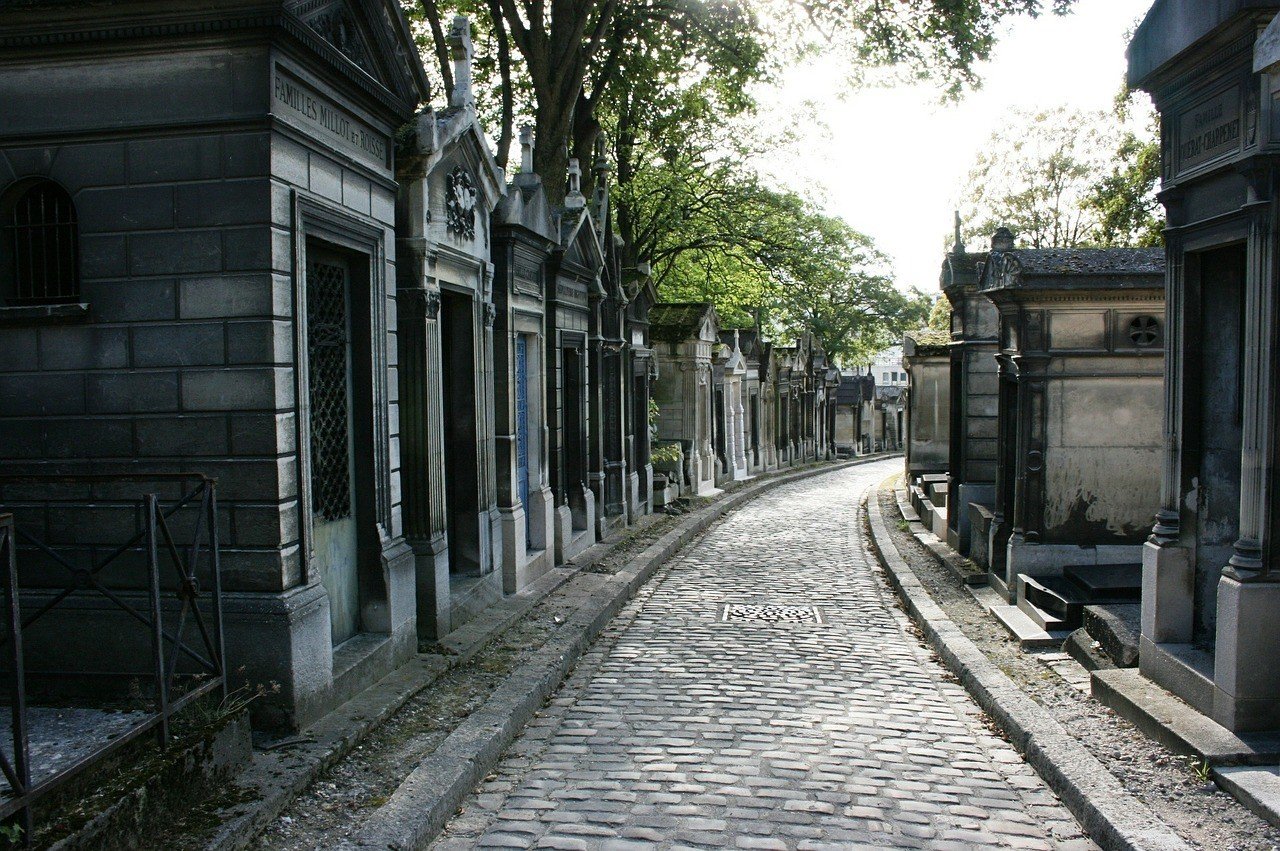 Striking funerary architecture
Tranquil atmosphere
Lots of nature
Final resting place of several famous figures
Why it's awesome: Père Lachaise Cemetery is the biggest cemetery in the French Capital and is also the world's most-visited cemetery. The beautiful garden cemetery has several war memorials and graves of famous people. Peaceful and relaxed, the cemetery combines nature and stunning architecture. Open since the early 1800s, the cemetery is the final resting place for more than one million people.
What to do there: Stroll along the shaded pathways, taking time to admire the striking funerary architecture and enjoy being in nature. Pay your respects to the deceased and see the graves of famous people like Oscar Wilde, Edith Piaf, Frederic Chopin, and Jim Morrison from The Doors. Remember those who gave their lives at the war memorials and sit for a while in quiet contemplation in the serene setting.
#18 – Rue des Martyrs – A Must-See Place in Paris for Foodies!
Lively community
Ethnic diversity
Plentiful eating options
Unusual stores
Why it's awesome: Stretching for around 0.8 kilometres (half a mile), the enticing Rue des Martyrs has around 200 small and independent businesses. With a real community feeling, quirky stores and charming restaurants and cafes, it's a place in Paris to feel at home and like a friend.
The street also has a long history; local lore says that France's patron saint was beheaded here, and there are many tales of ghostly activity.
What to do there: Wander along the timeless street, pausing to peek inside the diverse stores that line the sloping and narrow road. From watch-mender and bookshops to fashion boutiques, discount stores, grocers, and others, you'll find a huge array of goods to tempt you.
It is also a must-visit place in Paris for foodies with a large amount of cute cafes, traditional bakeries, and excellent restaurants.
Purchase things like craft beers, homemade jams, French olive oil, local wines, macaroons, delicatessen meats and cheeses, and deliciously sweet cakes in the specialty stores. It's definitely a great place to stock up on picnic supplies and for anyone staying in self-catering accommodation.
#19 – Latin Quarter – Cool Place to Visit in Paris with Friends!
Major landmarks and museums
Why it's awesome: Home to the prestigious Sorbonne University, Paris's vibrant Latin Quarter has a youthful atmosphere and an array of interesting things to see and do. the area has a long Roman history, having been conquered by Roman soldiers who established an ancient city. The area is known today for its numerous book shops and affordable cafes.
The atmosphere is arty, historic, and bohemian, with narrow cobblestone streets and remnants from the medieval era adding to the attractiveness. There are several museums and major landmarks throughout the area, along with pretty parks, historic churches, and a vibrant food market. This is one of Paris's top places to go for anyone seeking an alternative vibe.
What to do there: Discover the many charms of the enticing Latin Quarter and experience a blend between the medieval world and modern life. Featuring many of Paris's architectural landmarks as well as museums, markets, local life, and churches, it's easily an area of Paris you could get lost or even find a homestay in to feel like a local in for a few days.
There are also a number of hostels and places to stay in the Latin Quarter and it's definitely a popular place in Paris to dedicate some time to.
#20 – Moulin Rouge – A Great Place to Visit in Paris for Nightlife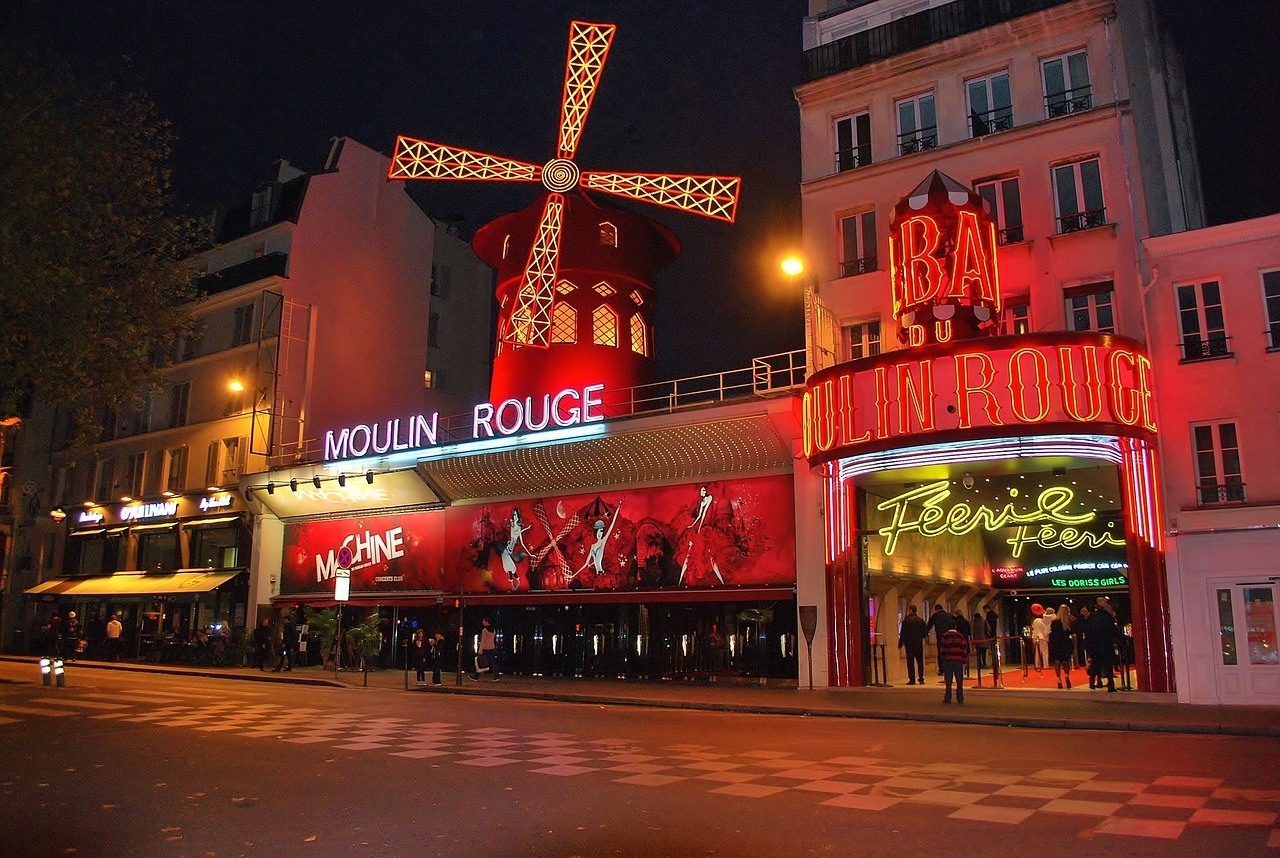 World-famous entertainment venue
Sultry, chic, sexy, and hypnotic Parisian air
Home of the can-can dance
Flamboyant and extravagant cabaret
Why it's awesome: Originally established in the late 1880s, the Moulin Rouge has become something of an icon for Parisian sophistication, sex appeal, and seduction. The building is famous for its red windmill on its rooftop. Once a playground for affluent and elite socialites, it is now a popular tourist spot in Paris.
Numerous well-known dancers have graced the theatre's stages over the years and it was where the can-can dance was born.
If the French accent does it for you, you may even get lucky when you visit the Moulin Rouge. There's just something about dancing and glistening lights at night that puts us in the mood!
What to do there: Ogle the scintillating costumes and be wowed by the dance moves and performances during a fun night at the world-famous Moulin Rouge.
Get into the party spirit as you watch a can-can dance in its home theatre and be transported to a magical and whimsical world.
Get insured for your trip to Paris!
In between chowing down on your tenth croissant of the morning and mispronouncing everything else on the menu, you might find yourself roped into a wild adventure. The French can be very (sexy) persuasive and the next thing you know you're exploring the catacombs!
Luckily, if you do get stuck in some kind of bind, you can fall back on travel insurance! Here at the Broke Backpacker, we trust World Nomads to cover our asses on all our sketchy adventures.
ALWAYS sort out your backpacker insurance before your trip. There's plenty to choose from in that department, but a good place to start is Safety Wing.
They offer month-to-month payments, no lock-in contracts, and require absolutely no itineraries: that's the exact kind of insurance long-term travellers and digital nomads need.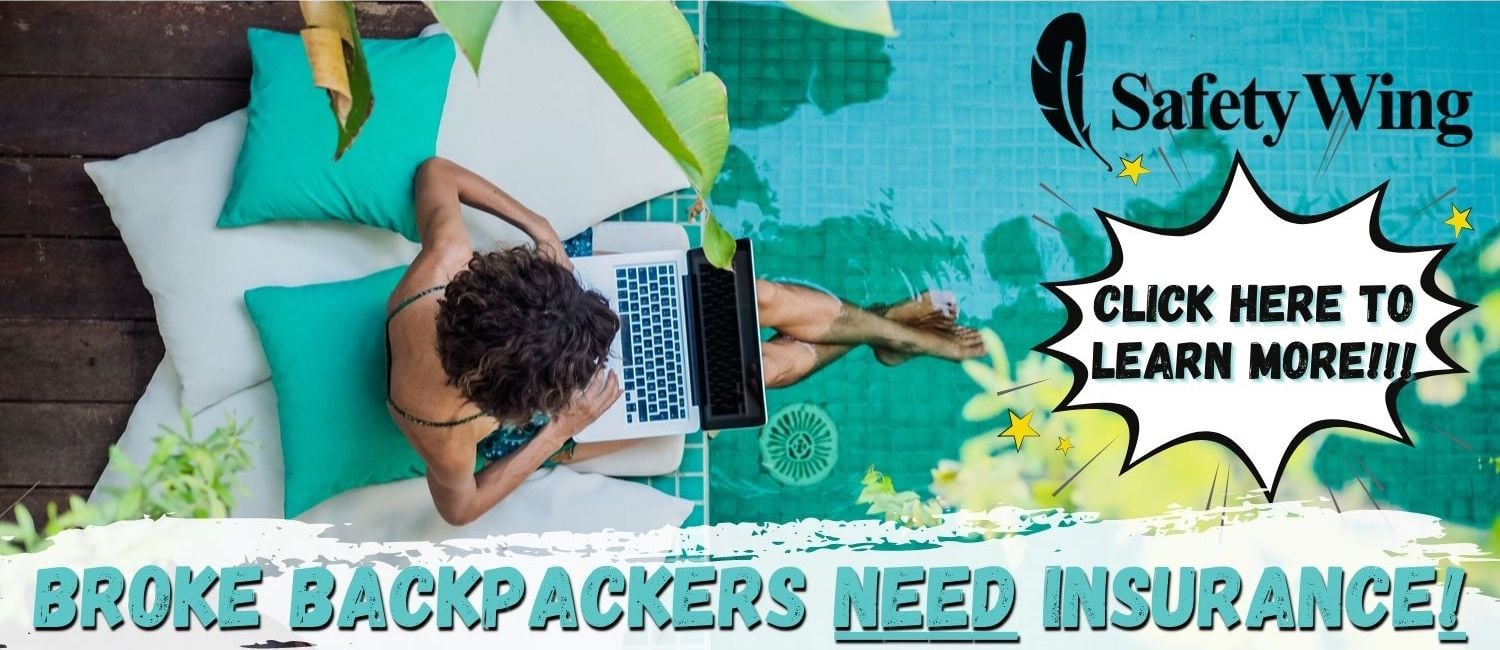 SafetyWing is cheap, easy, and admin-free: just sign up lickety-split so you can get back to it!
Click the button below to learn more about SafetyWing's setup or read our insider review for the full tasty scoop.
FAQ on the Best Places to Visit in Paris
Find out what people want to know about the best places to visit in Paris
Final Thoughts on Places to Visit in Paris
Well, it must be high about time you got packing for Paris! There certainly is a lot to see.
This list covers a lot of the top places to visit in Paris but it still only scratches the surface. Once you start digging deeper, you're going to unearth so much more.
There's a reason Paris remains a cultural icon despite the lingering smell of pee in some areas. Every place you go in Paris is going to feel you with a little sense of wonder. This is a 2000-year-old city that lives and breathes life to this day! Every secret alley, cafe tucked away, and rooftop view is going to be a new experience. Plus, you can never get enough of their damn fine bread.
So enjoy Paris and all its top sites. When you're ready, continue on to the rest of France. And then, after that, I hear backpacking Europe is pretty dope… Avast, travellers! It's time to explore the best places to visit in Paris.
---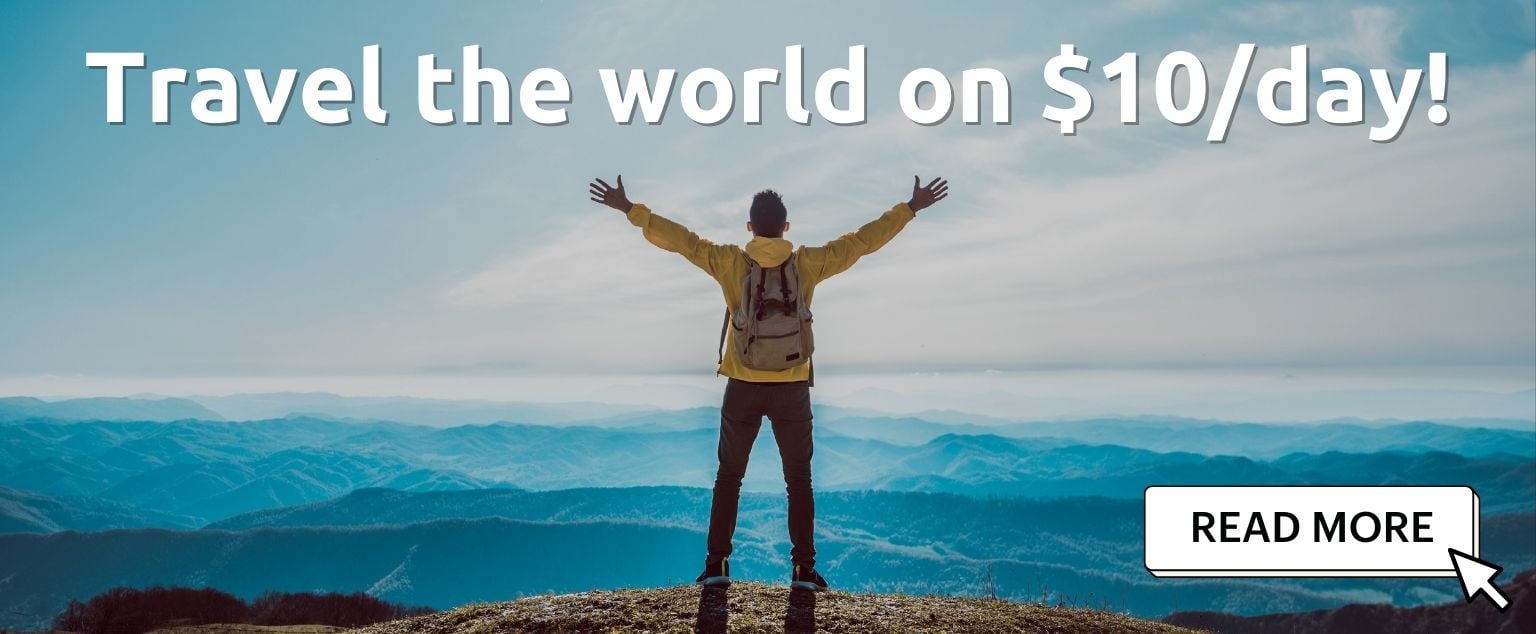 And for transparency's sake, please know that some of the links in our content are affiliate links. That means that if you book your accommodation, buy your gear, or sort your insurance through our link, we earn a small commission (at no extra cost to you). That said, we only link to the gear we trust and never recommend services we don't believe are up to scratch. Again, thank you!