Paris is undoubtedly one of the most famous and popular cities in the world. Iconic buildings and landmarks, food and culture, and art – you name it. Millions of excited tourists visit the Eiffel Tower, Notre Dame, the Louvre and other amazing attractions each year.
But is Paris expensive?
It's a dream destination, so as you might expect, prices in Paris tend to be on the high side. Especially compared to other, less-fabled European cities like Prague.
But the good news is that there are ways to make Paris trips cost less. With a bit of smart planning and insight, you can cut a significant percentage of the costs for your trip.
We've done some of the work for you here, with a guide to prices and useful information that will help you better enjoy Paris on a budget.

Do You Want to Travel FOREVER??
Pop your email in below to get a FREE copy of 'How to Travel the World on $10 a Day!'.
So, How Much Does a Trip to Paris Cost on Average?
It's difficult to declare the average cost of a trip because it always depends on when you visit Paris and what you're planning to do. To create a realistic budget estimate, it pays to look at as complete a picture as possible. The general costs of a holiday trip usually include:
The cost of getting there
Where to stay and how much you should expect to pay for accommodation costs
Reasonably-priced transport in and around the city
What to budget for food and an average price for eating out
Other expenses like going out and tipping
This guide offers the best estimates available, but remember that prices will vary somewhat, based on exchange rates and other factors.
France uses the Euro, but to make things easier, we've quoted most prices in US dollars. The current exchange rate is 1 Euro to $1.05 USD.
In the table below, there's a basic summary of what you might expect Paris travel costs to be, on a daily average, and for a two-week stay.
3 Days in Paris Travel Costs
| Expenses | Estimated Daily Cost | Estimated Total Cost |
| --- | --- | --- |
| Average Airfare | N/A | $750 |
| Accommodation | $70-$200 | $210-$600 |
| Transportation | $2-$15 | $6-$45 |
| Food | $30-$70 | $90-$210 |
| Drink | $7-$20 | $21-$60 |
| Attractions | $20-$85 | $60-$255 |
| Total (excluding airfare) | $129-$390 | $387-$1170 |
ESTIMATED EXPENSE: US $750 for a round-trip ticket
Many of Paris' 17 million annual tourists arrive by air through Charles de Gaulle or Orly Airport. Paris happens to be a particularly central city in Europe, so it should be fairly easy to find a flight heading there no matter where you're coming from.
If you're looking to save a few dollars, you may want to look into when it's cheaper to fly. Most international airports have what you might call "cheap times" to fly during the year.
Here's a general guideline for what you might expect to pay for a flight from a major center:
New York to Charles de Gaulle International Airport: $300-900 USD
London to Charles de Gaulle International Airport: £50-160 GBP
Sydney to Charles de Gaulle International Airport: $950- 3500 AUD
Vancouver to Charles de Gaulle International Airport: $700-2000 CAN
If you have a loyalty membership, you'll want to take advantage of your free miles on a trip like this one, freeing up every valuable Euro you can to spend elsewhere. This is a great tip when visiting an expensive city.
But you could also try looking for special deals and error fares if you don't mind a bit of digging. The effort can pay off with some significant savings on the cost of a trip to Paris.
ESTIMATED EXPENSE: US $70-$200/day
Next to flights, accommodation is probably the biggest expected outlay on any holiday. Paris can be one of the most expensive cities in the world when it comes to hotels. Stay near the most famous sights and attractions, and your wallet will not thank you.
Maybe you'll consider staying in a hotel further out in the suburbs, but commuting eats into time that you could be spending enjoying the city's charms. A better option might be a hostel or even an Airbnb. They are generally cheaper or at least better value than hotels, especially for certain types of travelers.
There are quite a few homestays in Paris. These are an affordable option too, but you won't make as much social contact as you would when staying in a hostel. If you're looking for a unique experience, staying in a lodge in Paris is also a great option to consider.
Hostels are social hangouts, where you get to meet other adventurous types from around the world. Airbnbs offer more privacy for couples, groups, or individuals who prefer to take care of themselves.
Either way, they're worth a look.
Hostels in Paris
You're on the go, young at heart, and happy to trade stories and adventure tales with other intrepid world travelers. If you don't mind a casual atmosphere with the occasional party going on, Paris hostels are for you. They are the cheapest form of accommodation going and will help keep your travel budget down.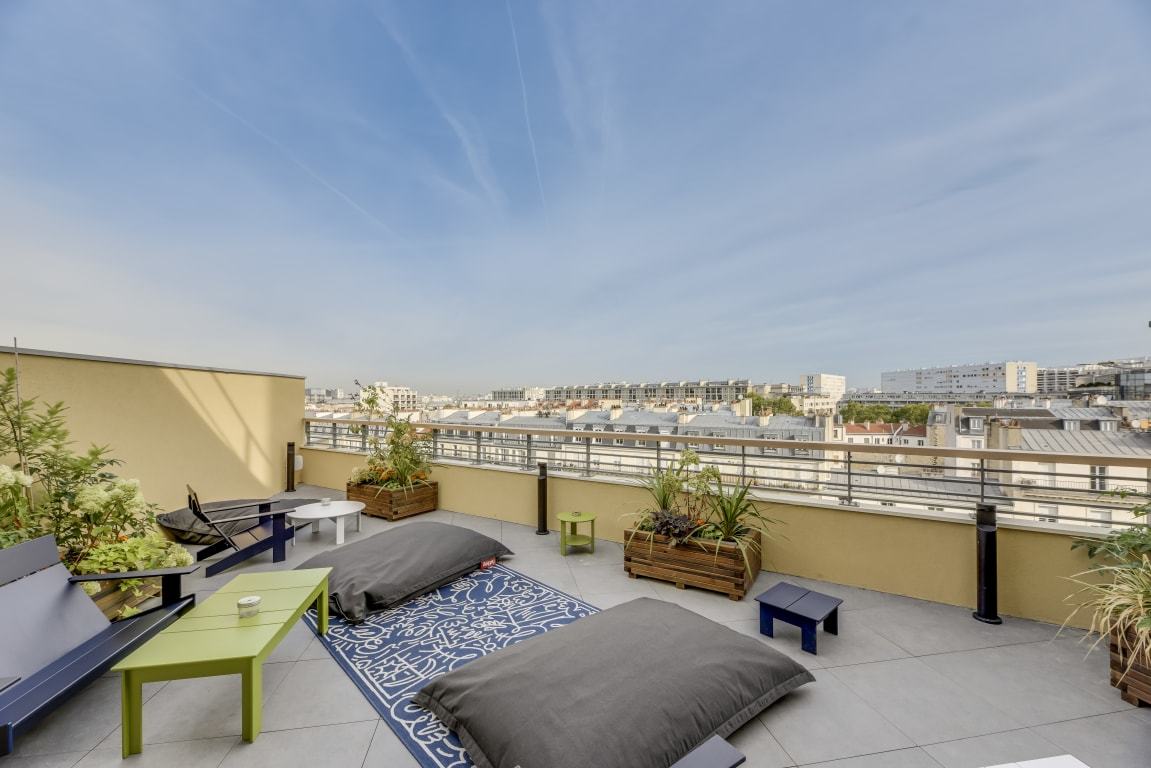 A dorm bed in one of Paris's cheapest hostels can cost as little as $30 per night, and a private room from $50-100 or more. You should be aware that you may be charged an additional city tax for a stay at a hotel or hostel. Usually, this is around $3 or so.
There's an abundance of cheap Paris hostels right in the city centre, and many are close to transport links. This makes them ideal for exploring the best parts of the city. Here are a few of the best-value hostels we found in Paris.
Absolute Paris Boutique Hostel: Right next to the Canal St Martin, and Republique square, it's smack dab in the middle of everything. Walk to any of the great attractions or major museums from here.
The People Hostel – Paris 12: Situated in the 12th District, this newly-built hostel has a cool rooftop area with a view over Paris, and is just a few metro stops from the Gare de Lyon.
Beautiful City Hostel: In the heart of the movie-famous bar and pub-populated Belleville district (no triplets, though). And it has free breakfast!
Airbnbs in Paris
You don't care much for hanging out with strangers and you prefer to have some quiet time while on vacation? You also might like to cook your own meals (and save a few dollars). Maybe an apartment is better suited to your needs, and Airbnb is where to find one.
Airbnb apartments are the sensible choice at between $70 per night for a small studio or $400 for something quite special. An apartment offers a few things that hostels or hotels can't. You can get the space (bathrooms, living areas, and so on) to yourself – that's convenient. Self-cater to save on restaurant eating, and avoid the added expense of room service. You get to come and go when you want, too.
Space is at a premium in Paris, so expect cute and charming rather than big and sprawling if you're on a tight budget. Here are three amazing apartment options available on Airbnb.
Hotels in Paris
Hotels can be as cheap as $70 per night, and go up depending on how fancy they are, or how close to the city they're located. The higher the charge, the more facilities there are likely to be, like excellent housekeeping, restaurant or concierge services, or gym, a swimming pool, and so on.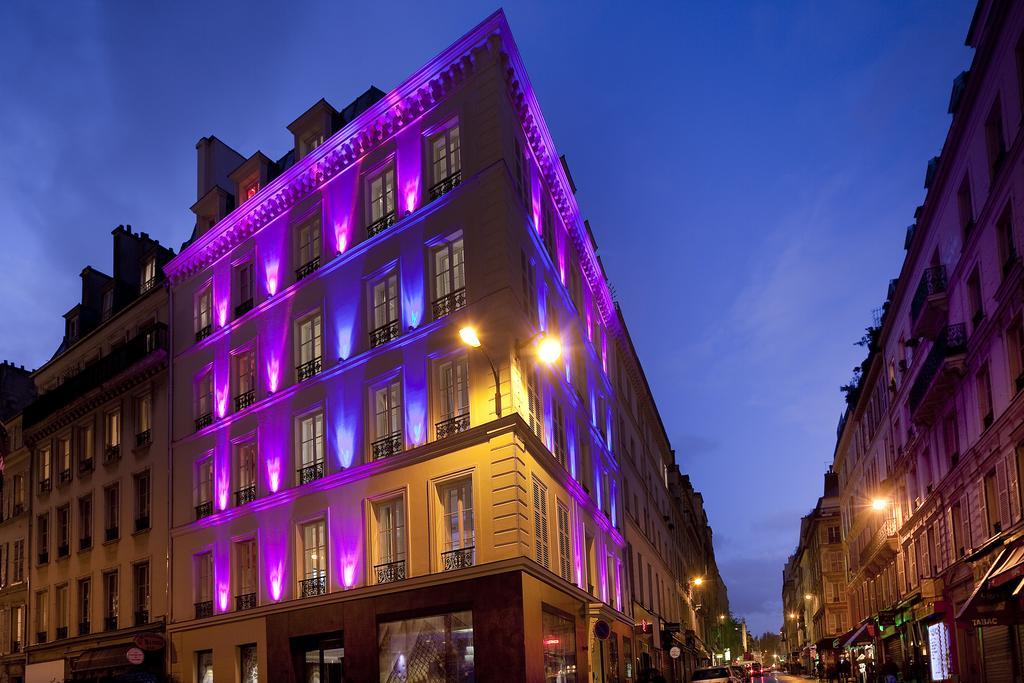 If you really want to splash out for that mythical Paris vacation feeling, a hotel is the way to go. But be warned, it gets pricey, especially during the high season. The upside is that high-end service in Paris is truly exceptional. And luxury hotels with in-house prize restaurants tend to pride themselves on their chefs and gastronomic reputations.
Here are a few good value options to consider.
Hotel Design Secret de Paris: Besides the beautiful boutique rooms, the hotel offers a sauna and hammam. You've been warmed, you may not want to leave.
liHôtel De Castiglione: Situated in the heart of designer boutique heaven and the Rue Faubourg Saint-Honoré, where the hotel is situated, the hotel is less than ten minutes from the Champs-Elysées by foot.
ibis Paris Avenue de la Republique: Fewer frills, but appropriately budget-friendly. Take advantage of the buffet breakfast, which includes delicious pastries and essential fruits and juice.
Is This the Best Travel Pack EVER???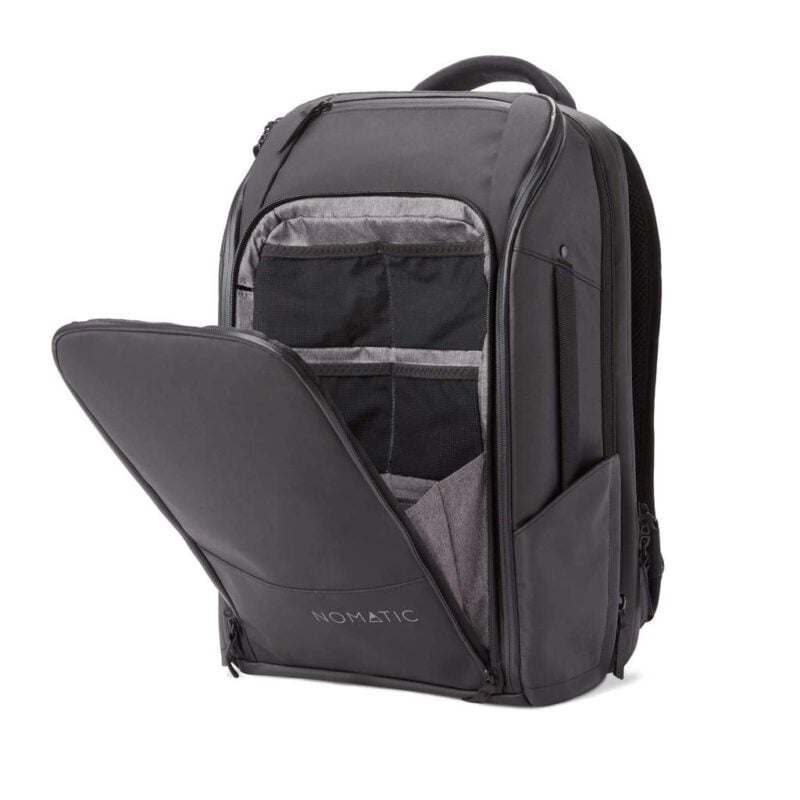 ESTIMATED EXPENSE: US $2-$15/day
Public transport is very affordable in Paris, and the city is mostly walkable, depending on where you're staying in Paris of course. If you're not able to walk to your intended destination, the bus, train or metro should be able to get you there. Alternatively, there are rental bikes available all over the city.
Buses run efficiently and operate throughout the day. You have the option of private taxis if you feel like spending extra money for convenience and privacy, but the Vélib bike rental system is also popular for daytime use and it's cheap at around $1 per day.
Buy a single T+ ticket for a bus, metro, train, or tram from any metro station. These tickets around zones 1 and 2 (the city center) cost under $2. You can buy ten one-way trips for a slight discount on the individual price. The one-day Mobilis or five-day Paris Visite unlimited travel tickets are the best options, though.
Train Travel in Paris
The Paris metro is stylish and fairly reliable (except when there are strikes). They get around quickly, are very comfortable, and are the best way to travel in Paris cheaply. They are also easy to understand, with each line displaying a designated color.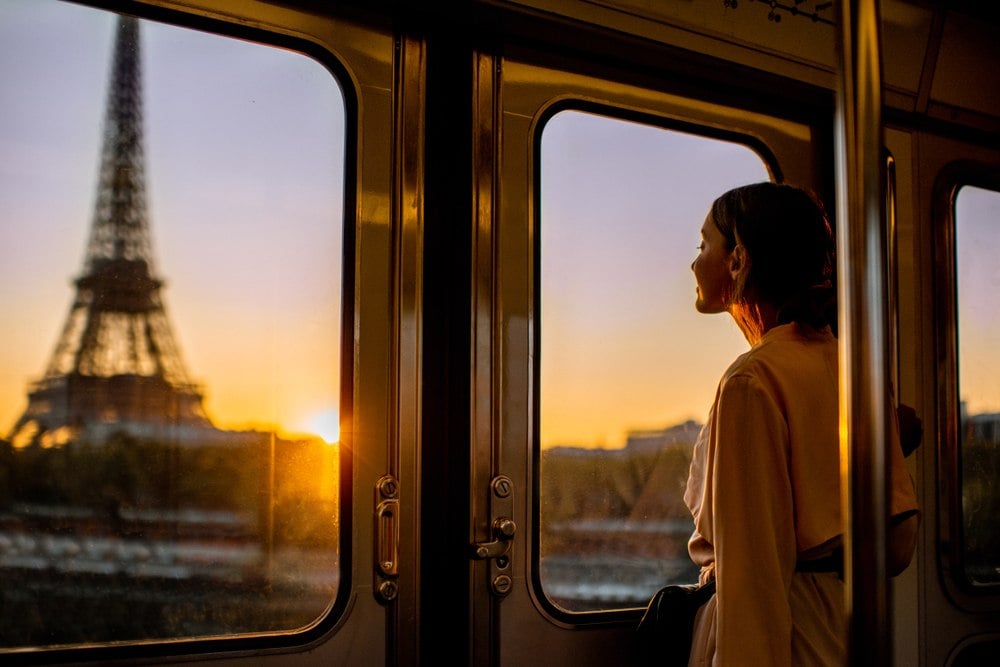 The same T+ ticket used for the bus can be used for the metro, so it costs under $2 for a standard single trip within city zones 1 and 2. Be aware of peak times as some lines become extremely crowded, and a nightmare to navigate.
You should also consider the RER service, sort of a cross between a train and metro, as a key supplement to the actual metro. You will need to use the RER to get outside of the city center – to the airport, for example. The RER also connects the outer-lying suburbs to the main city. Fares will vary according to how far you're traveling – from around $2 to $14 maximum.
A more conventional train service also exists but is mainly used for a more regional reach. You may still need to use this option to reach one or two of the Paris attractions that are further afield, like Chantilly or Versailles.
Bus Travel in Paris
The bus is a bit less reliable than the metro. This is because Paris' traffic is so dense, it takes much longer to get anywhere. On the bright side, you can take in the scenery when you travel on the bus because it's a slow ride!
Single tickets cost about $2 and can be purchased from the driver. A pre-purchased T+ ticket can also be used within 90 minutes of the first activation. This is the same ticket that works on the metro. The normal bus service does not run throughout the night, but there is a night bus service if you're desperate.
Renting a Scooter or Bicycle in Paris
Fun little electric stand-up scooters are gaining in popularity amongst tourists. They can be rented from one of two main companies; Lime and Bird. Renting a scooter in Paris is cheap, and located and accessed via an app. Expect to pay around $1 to unlock, and then 15c per minute of travel time. You can dock the scooters at several drop-offs/pickups around the city.
Paris also employs a huge bicycle rental scheme called the Vélib. You rent one of more than 20,000 bikes on a per-day or weekly basis. They are also easily available, with almost 1800 pickup stations dotted around the city, open 24 hours a day. If you're staying in Paris over the weekend, we'd really recommend riding around the city at your own pace using this local transportation!
The bikes are charged to your credit card and require a deposit of around $170. From there, the charges are a bit more complicated, starting with a flat fee for a certain number of trips you might take. Longer rides may mean extra charges, so read up to make sure beforehand.
It's best not to use bicycles in Paris during heavy traffic periods, though. Many consider it a little too hectic to negotiate the right of way with stressed Parisian drivers. If you want to stay safe in Paris, either take public transport or try to avoid the rush hours.
Use Bookaway to find the best deals on transport – buses, planes, trains, and ferries. It'll save you a load of time when organising transport and you'll probably nab an EPIC DISCOUNT too!
Book your transport on Bookaway NOW. Get the best price for the best ride… then use those savings to buy the best feed in town!
Book Your Transport Here!
ESTIMATED EXPENSE: US $30-$70/ day
Paris, like the rest of France, takes its food seriously, and even the most basic of meals might cost you a bit more here than in other places. Even fast-food seems to be exotic here, given the price.
But you don't have to break the bank to feed yourself, especially if you plan smartly. If you're eating out, keep a lookout for lunch or dinner specials, try two-for-one deals, or find happy hour combos at a local bar.
Here are some typical restaurant prices to expect:
Casual restaurant lunch with drink: $18 per person
Dinner for two in a local pub: $45-$60
Basic combo burger meal takeout: $10
Pizza: $9-$15
The best option for a significant saving on your budget is to go self-catering. Buy some food stocks at a local market, and eat at home if you can. Here are some common market food prices in Paris:
1 lb cheese: $8
2 lbs potatoes: $2.40
1-liter milk: $1.50
Bottle of beer (16 ounces): $2.40
1 bottle of red wine: $6-10
Where to Eat Cheaply in Paris
There are gems in every city.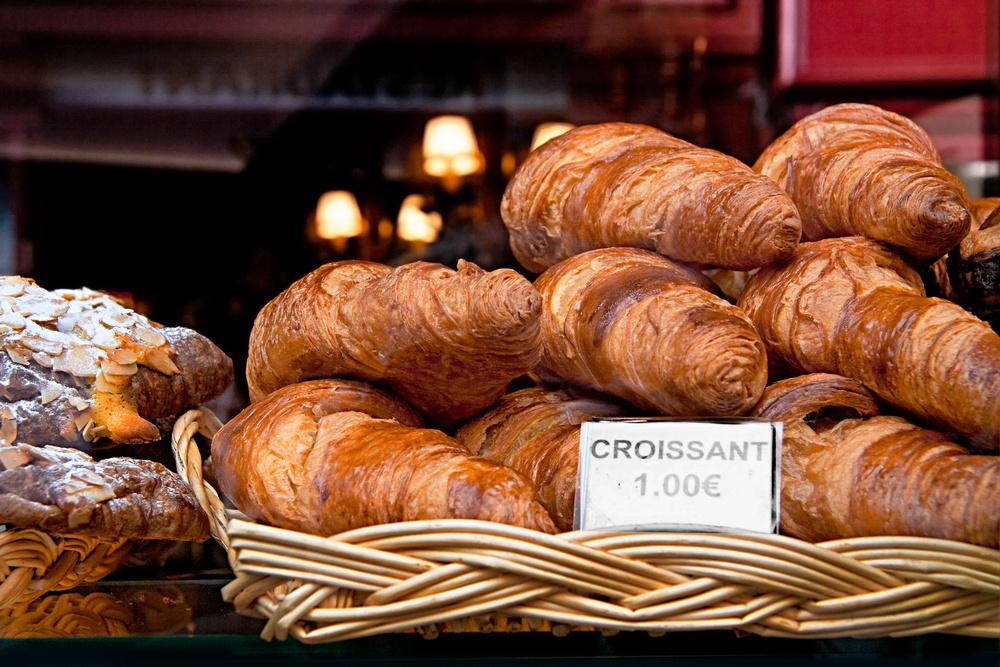 Here are a few little open secrets for visitors looking for a foodie bargain.
Bakeries should be your first stop for any budget-conscious snack. For just over a dollar you can pick up a baguette or croissant. Alternatively, pick up a decent sandwich for about $7.
Falafel is really popular in Paris, in part because it's relatively cheap. L'as du Fallafel in the Marais offers a treat at $10 that usually has a line of people waiting for it.
Marché D'Aligre market makes good sense for a walk around the local food traders. They're often cheaper than supermarkets, and fresh cheeses, veggies, and other picnic food is always a delight.
Feeling exotic? French-Vietnamese food for under $10 can be found at The Hood Paris. They also make super coffee.
Little India near the Gare de Nord offers some of the tastiest and cheapest Indian cuisines in the city. Try Krishna Bhavan for a full meal and drink for under $12 per person.
Higuma's scrumptious Japanese fare options are great value at under $10. Find them in the Rue Saint-Anne.
Big Mamma/Pizza Popolare may not sound like the kind of place you'll find gourmet treats. But with a marinara pizza that comes in at $5, it might be Paris' cheapest takeout food option. Each of its stores offers a different menu, which is unique for a chain.
ESTIMATED EXPENSE: US $7-$20/day
Who doesn't want to have a drink while in Paris? That said, you'll need to add a few dollars to your budget if you plan on partying every night. Drinking can be expensive here, especially if you're keen on expensive wine – even if the wine selections here are amazing, which they are! You can easily spend your entire budget on booze!
Price-wise, you might be slightly better off with beer. A pint of local (16 fluid ounces) will cost about $8 in most local bars or restaurants. You might be surprised to learn that imported beer is sometimes cheaper! So check that before you order and be sure to compare prices.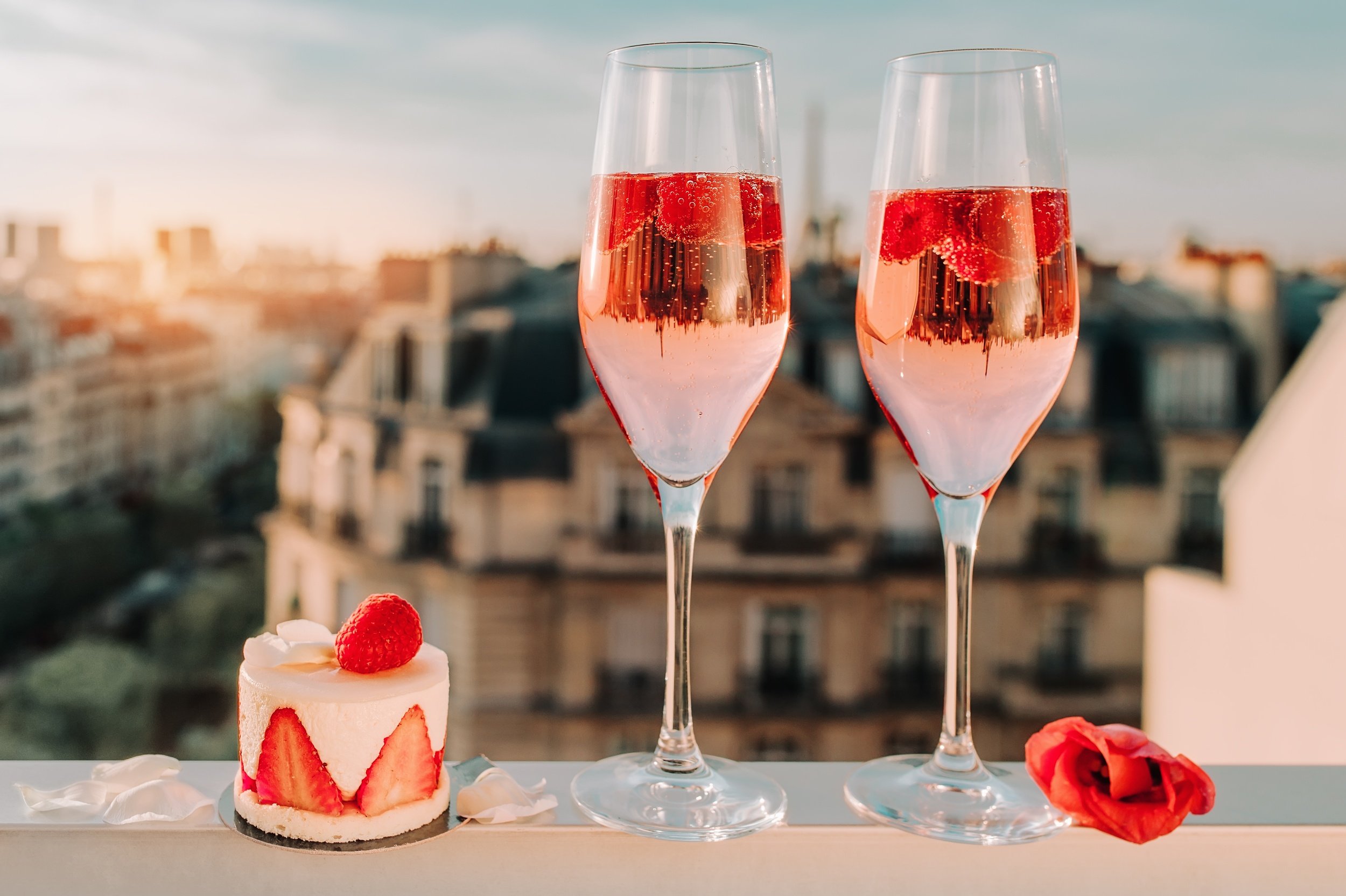 Costs of alcohol in Paris pubs and restaurants:
Beer (pint) at a bar: $7 ($2.50 per bottle in stores)
Bottle wine: $12-20 ($5 – $10 in stores)
The best advice is to be smart and get to the stores for your own supply of drinks. That way, you can enjoy a relatively low-cost drink at home, and only venture out for more if you really feel you need to.
Even then, ask around for where the best happy hour can be found in the area. Hostels have great happy hours, even if you aren't staying there. Every penny saved is worth it in Paris.
ESTIMATED EXPENSE: US $20-$85/day
Paris has so many iconic buildings and attractions, you may have to put a fair chunk of cash aside if you want to visit them. Here's a summary of the prices to expect for some of the popular ones:
The Louvre: $20
Palace of Versailles: $20
Picasso Museum: $16
Eiffel Tower: $10 – $20
Paris Science Museum: $14
Fortunately, there are some ways to save money here. Here are a few money-saving tips you may find useful:
The Louvre and many other museums offer free entry every first Sunday of the month. They are crowded, though, so be prepared for the hustle and bustle.
Some museums are cheaper after 5 pm, like the Musée d'Orsay.
Consider a Paris Pass, which will save some money with a bulk entry pass. They range between $150 (two-day pass) and $265 (six-day pass). It gets you free entry to up to 60 of Paris' most popular tourist locations.
A Paris museum pass ($55 – $85) is available, offering access to more than 60 museums including Notre Dame's crypt.
Consider a free walking tour when visiting Paris to enjoy the sights at no extra cost
The Future of the SIM Card is HERE!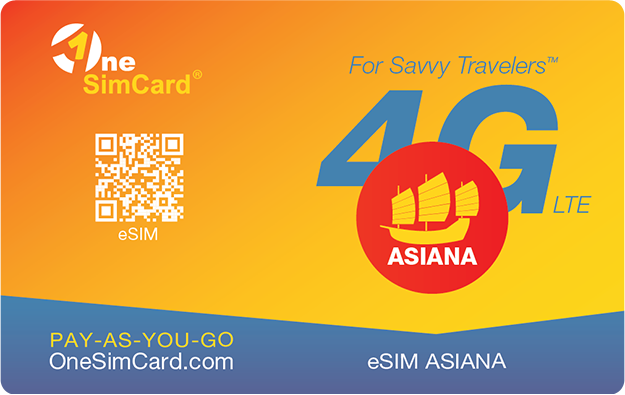 A new country, a new contract, a new piece of plastic – booooring. Instead, buy an eSIM!
An eSIM works just like an app: you buy it, you download it, and BOOM! You're connected. It's just that easy.
Is your phone eSIM ready? Read about how e-Sims work or click below to see one of the top eSIM providers on the market and ditch the plastic.
Buy an eSIM!
Ice cream from Berthillon on the bridge? A fine coat from the Marché d'Aligre? There's no way you're going to visit a legendary city like Paris and not see something to do or buy that you didn't plan for.
Then there's the threat of an unplanned mishap. Busting a tire on a rental scooter, or replacing a phone charger is annoying. But it can happen, and it can dent your Paris travel budget.
Just plan for it instead and set aside an additional bit of cash for the impulse buy. Here's a tip: When you're done planning a trip budget, add 10% on top of that as emergency money. You can thank us for the advice later.
Tipping in Paris
This is one area where Paris costs less than the US, for example. In Paris pubs and restaurants, it is generally not expected that you tip, and definitely not the standard 15% you might be used to in many other countries. There are also a couple of "rules" that might be useful to follow.
For most restaurant or pub service bills, it's considered kind to simply round up a small bill to the nearest Euro or two and leave it. As a guide, around 1 Euro for every 20 Euros is considered plenty. And that's only if you considered the service very good or patient (if you don't speak French).
Also, don't add the "tip" to your credit card bill. Leave the change in cash only. It'll only be a couple of Euros anyway. The exception is when you're eating at a seriously fancy restaurant. You may need to up the tip to around $20 for that kind of service.
As for the rest, like hotel porters, taxi drivers, or theater ushers, one Euro (about $1 USD) is generally considered fine. A 5% gratuity is really considered very generous.
Get Travel Insurance for Paris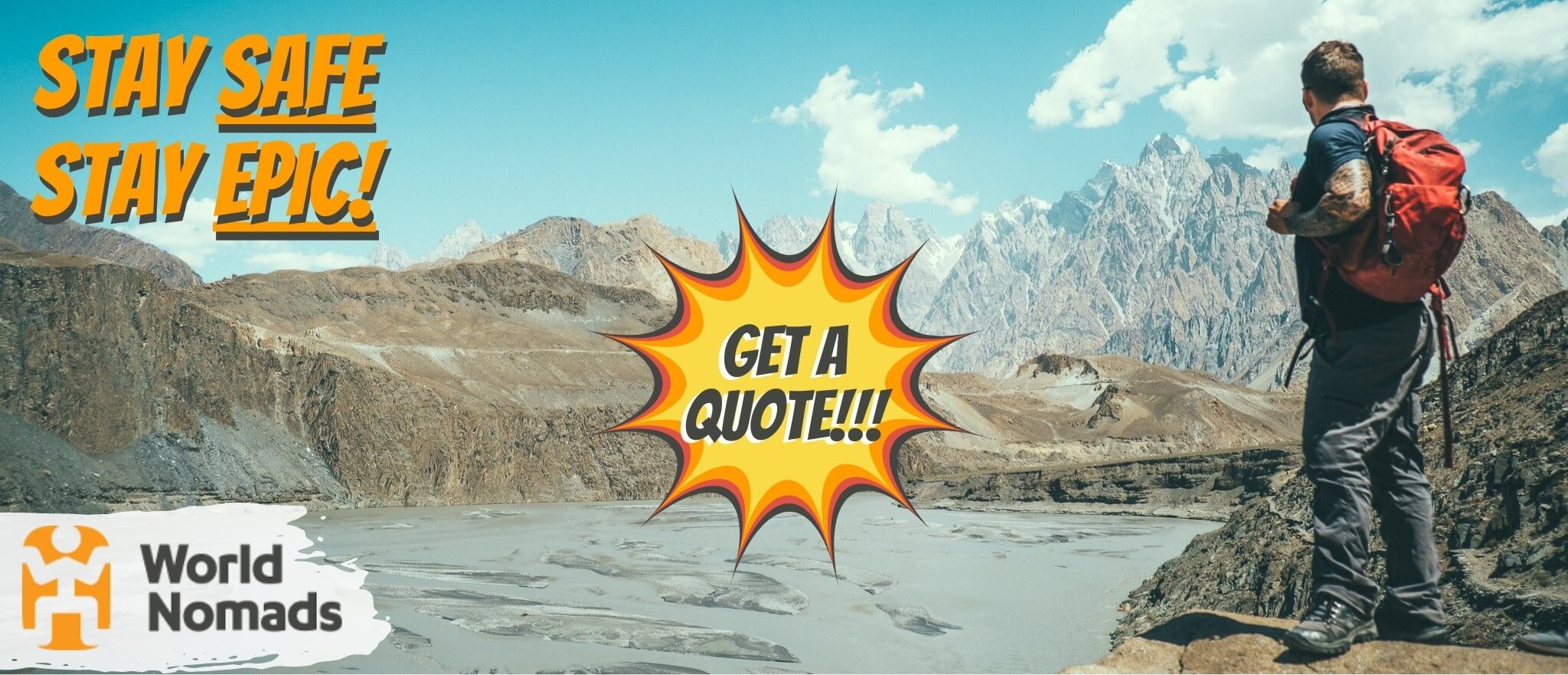 World Nomads' mission is to support and encourage travellers to explore their boundaries. They offer simple & flexible travel insurance, and safety advice to help you travel confidently.
They've been doing it since 2002 – protecting, connecting, and inspiring independent travellers just like you.
Get a quote below or read our in-depth review!
World Nomads provides travel insurance for travelers in over 100 countries. As an affiliate, we receive a fee when you get a quote from World Nomads using this link. We do not represent World Nomads. This is information only and not a recommendation to buy travel insurance.
Some Final Tips for Saving Money in Paris
It is indeed possible to make a Paris budget a little more affordable with some of the tips we've provided. At least you'll know what to expect, and what to budget for, which is half the battle. Let's round up:
Save on food and drink: Buy at the shops and eat and drink at home.
Check out apartments or hostels: Consider the cheapest accommodation options as an alternative to hotels.
Put the free stuff at the top of the list. You can fill quite a few hours with free walks, parks, a museum pass, and such.
Get the Paris of Museum passes: If you plan on doing lots of touristy locations.
Use public transport: Buses, metros, and trams single tickets cost $2. But a ten-pack "carnet" of singles is $16 (saving $3.70).
Have a water bottle: Don't waste money on plastic, bottled water; carry your own and refill it in the fountains and the tap. If you're worried about potable water, get a filtered bottle, like the GRAYL, which filters out 99% of viruses and bacteria.
Earn money while you travel: Teaching English while traveling is a great way to make ends meet! If you find a sweet gig, you may even end up living in Paris.
Become a volunteer with Worldpackers: Give back to the local community and, in exchange, you're room and board will often be covered. It's not always free, but it's still a cheap way to travel in Paris.

Our GREATEST Travel Secrets…
Pop your email here & get the original Broke Backpacker Bible for FREE.
So is Paris Expensive, in Fact?
Is Paris expensive to visit? Compared to much of the rest of Europe, yes, unfortunately, Paris can be one of the more expensive cities. But it is a dream destination in terms of world culture, food, and sites to see, so it's well worth that once-in-a-lifetime commitment. All that said, it doesn't have to ruin you financially.
Sometimes, just being there is enough to absorb the amazing atmosphere. So you may not need to climb the Eiffel. The view of it from a local park may be even more breathtaking than being on it. Just a thought.
Follow the advice here and you'll be ahead of the curve. You'll be even better off if you find local guidance on how to avoid tourist prices. But ultimately, don't sacrifice enjoyment when it comes to your budget for Paris.
If you really want to try that 3-Michelin star restaurant, plan for it and do it. Just don't do it every night. Also, remember that French wine is decidedly cheap in France. And much of it is exceptionally good.
That's our advice, so go ahead and make it happen. Paris is waiting.
What we think an average daily budget for Paris should be: $60-$80.
Updated by Megan Christopher January 2023.
---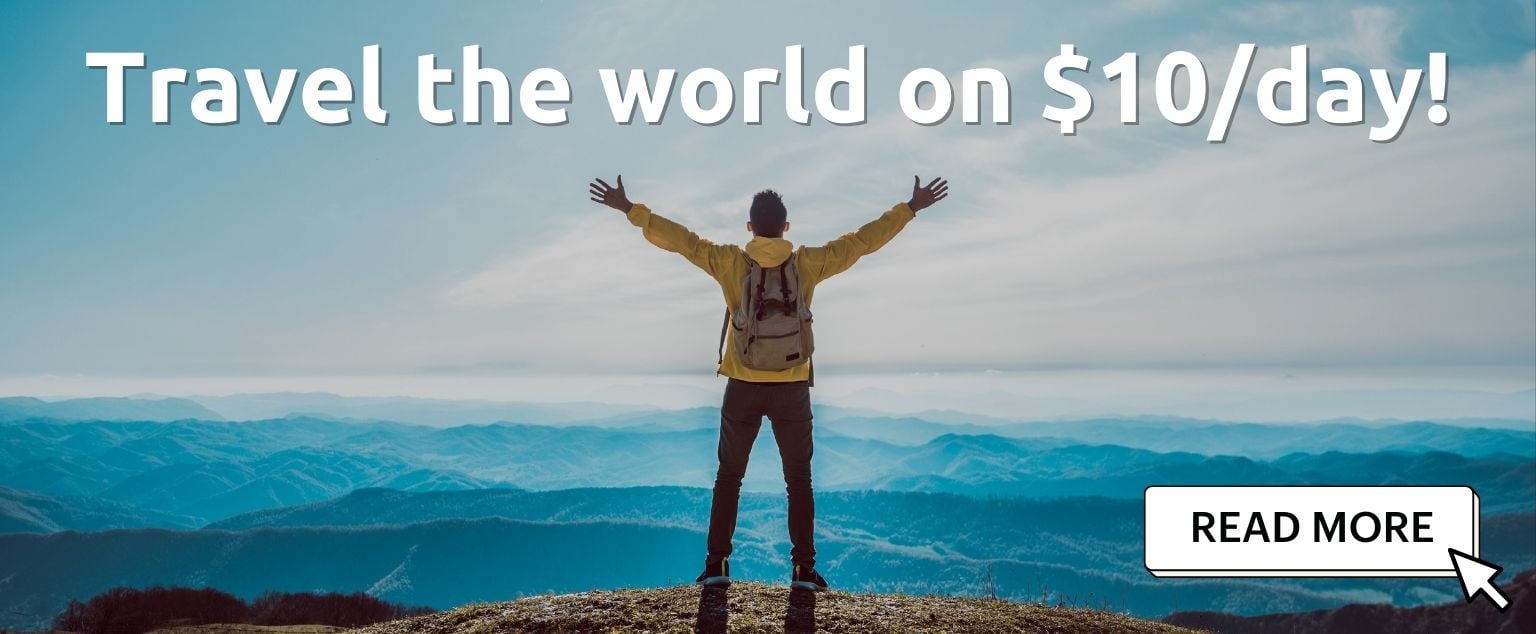 And for transparency's sake, please know that some of the links in our content are affiliate links. That means that if you book your accommodation, buy your gear, or sort your insurance through our link, we earn a small commission (at no extra cost to you). That said, we only link to the gear we trust and never recommend services we don't believe are up to scratch. Again, thank you!