Paris is easily one of the most popular travel destinations in the world and for good reason! The beauty and culture of this city make it stand out, and the romantic atmosphere is truly palpable.
Taking a trip to Paris for the weekend is always a good idea, and can give you just enough time to explore the city and immerse yourself in the Parisian way of life. This modern metropolis still retains its old-world charm, and there's no shortage of options for you to enjoy it!
Whether you're wanting to explore the arts, eateries, or architecture of this French capital, having a plan beforehand will ensure you don't waste any time. Make sure to wear your walking shoes, this is a city that will keep you moving! From famous museums to iconic sights, to quaint bakeries, we've come up with a helpful guide that'll ensure you make the most of your weekend in Paris.
Insider Tips for an AMAZING Weekend in Paris
A weekend trip to Paris can give you plenty of time to experience many of the things this beautiful city is known for, but the key to spending your weekend wisely is staying in a central location and knowing when it's best to visit Paris – no need to wait in long queues!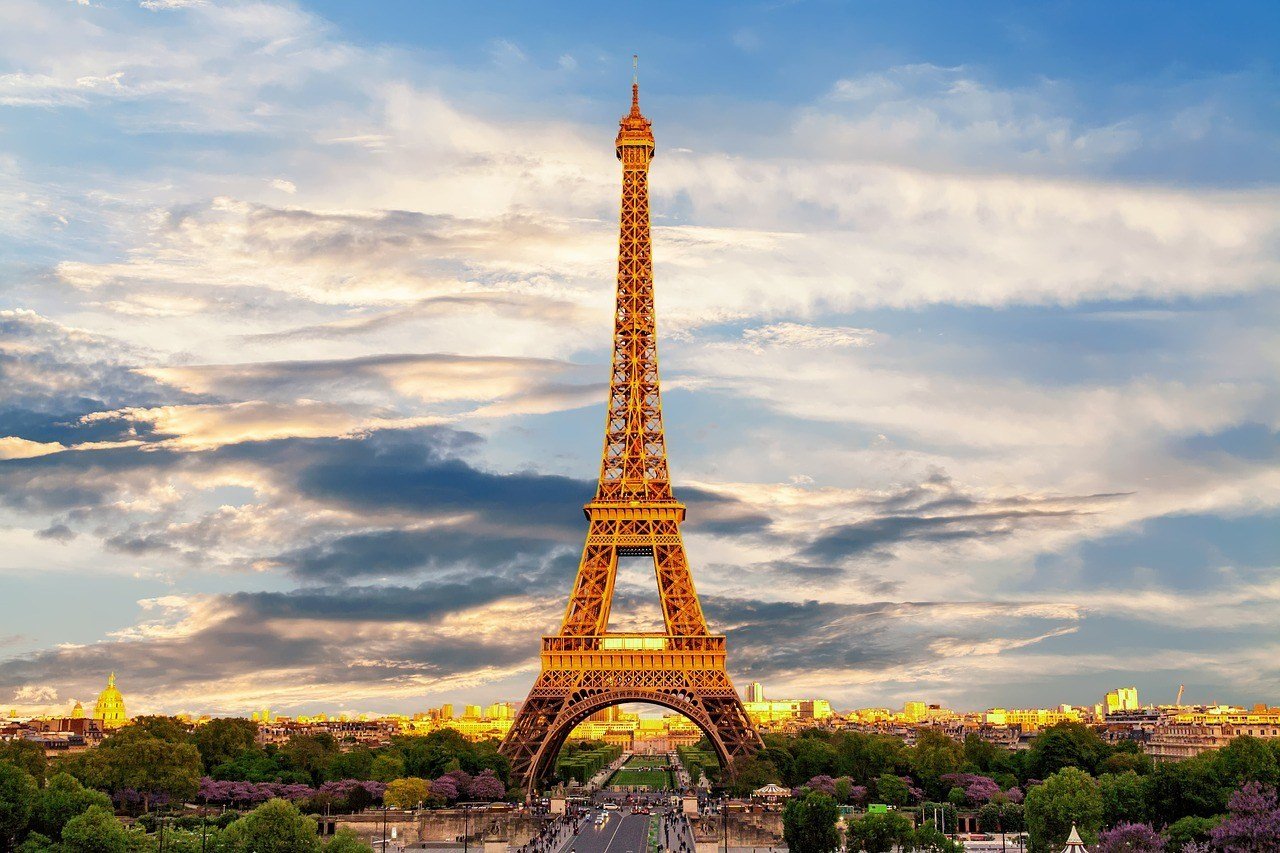 Know Where to Stay in Paris
There's a lot of accommodation in Paris to choose from – personally love the epic hostels in Paris – with prices to suit all budgets! Whether you're looking for a friendly hostel, a budget hotel, or a lavish room with a view, you'll want to make sure the location is near the main attractions.
There are also an increasing number of Paris homestays to choose from.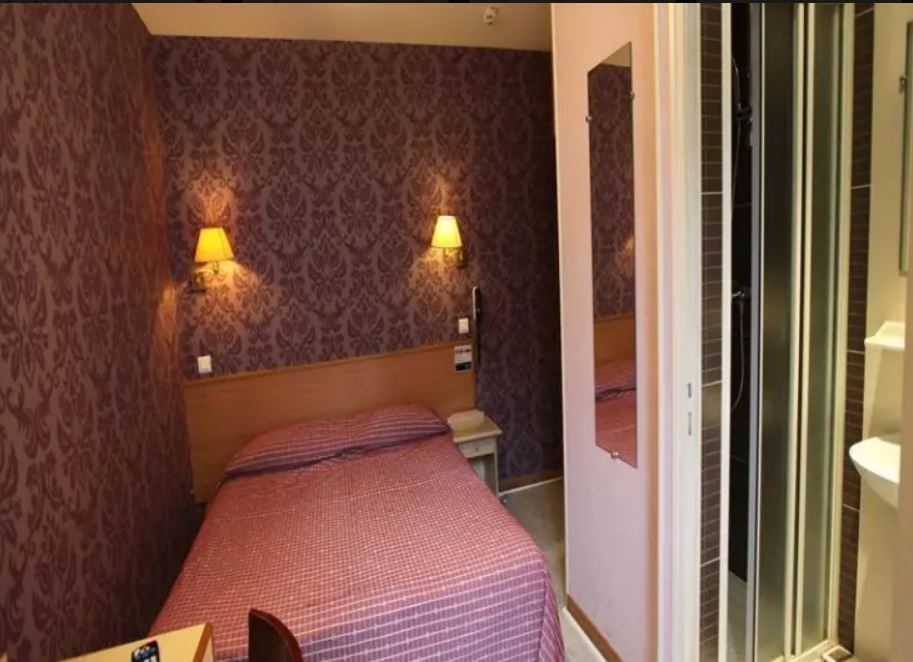 A free French-style breakfast is provided each morning.
They offer free WIFI and maps of the city so you're never lost
There are so many hostels in Paris to choose from, but this one is our favorite. This trendy hostel is clean, comfortable, and affordable, plus you can't beat the location!
You can't get any closer. This Airbnb is located a few meters from the Eiffel Tower and many other attractions, like the Seine River.
Surrounded by fine dining restaurants, cafes and the typical french shops, you will find yourself in the best area to live in.
This home is definitely a great choice as it's one of the best Airbnbs in Paris. You're also very close to Bus-, Metro- and Train stations.
Traditional French breakfast served each morning (for a fee).
Decorated in classic french style with modern amenities. Flat screen TV, desk, and safe in every room.
The location is perfect, situated right in the heart of Paris and within walking distance to many major sightseeing attractions!
There are two restaurants in the hotel, and a free buffet breakfast served daily
On site spa, pool, fitness studio, and hair salon
Not only is the location amazing, each room has a view of either a quiet Parisian street, the hotels inner courtyards, or the Eiffel Tower!
Know How to Get Around in Paris
Getting around in Paris has never been easier. There are many different options for transportation around the city that have been developed with tourists in mind.
Paris is very much a walking city, with so much to see and do in paris at the weekend, you could spend a day walking around and getting lost!
The Metro is the most popular form of public transportation, it's run underground and will take you anywhere you want to go within Paris city limits. You can purchase tickets at any Metro station. If you are planning on extensively using public transportation, the Paris Visite allows unlimited travel across the city at a fixed price for the whole day.
The Paris Hop-on Hop-off bus takes all the hassle out of planning, allowing visitors to explore the city at their own pace. This pass allows unlimited hop-on hop-off access to over 30 stops across the city and can be purchased in1-day, 2-day, or 3-day increments.
Uber is also run in Paris and can connect you with a reliable ride in minutes. Everything is done through an app, so it is also cashless, ride purchases will be charged directly to your card, and your driver knows exactly where you want to go!
Paris Nightlife Guide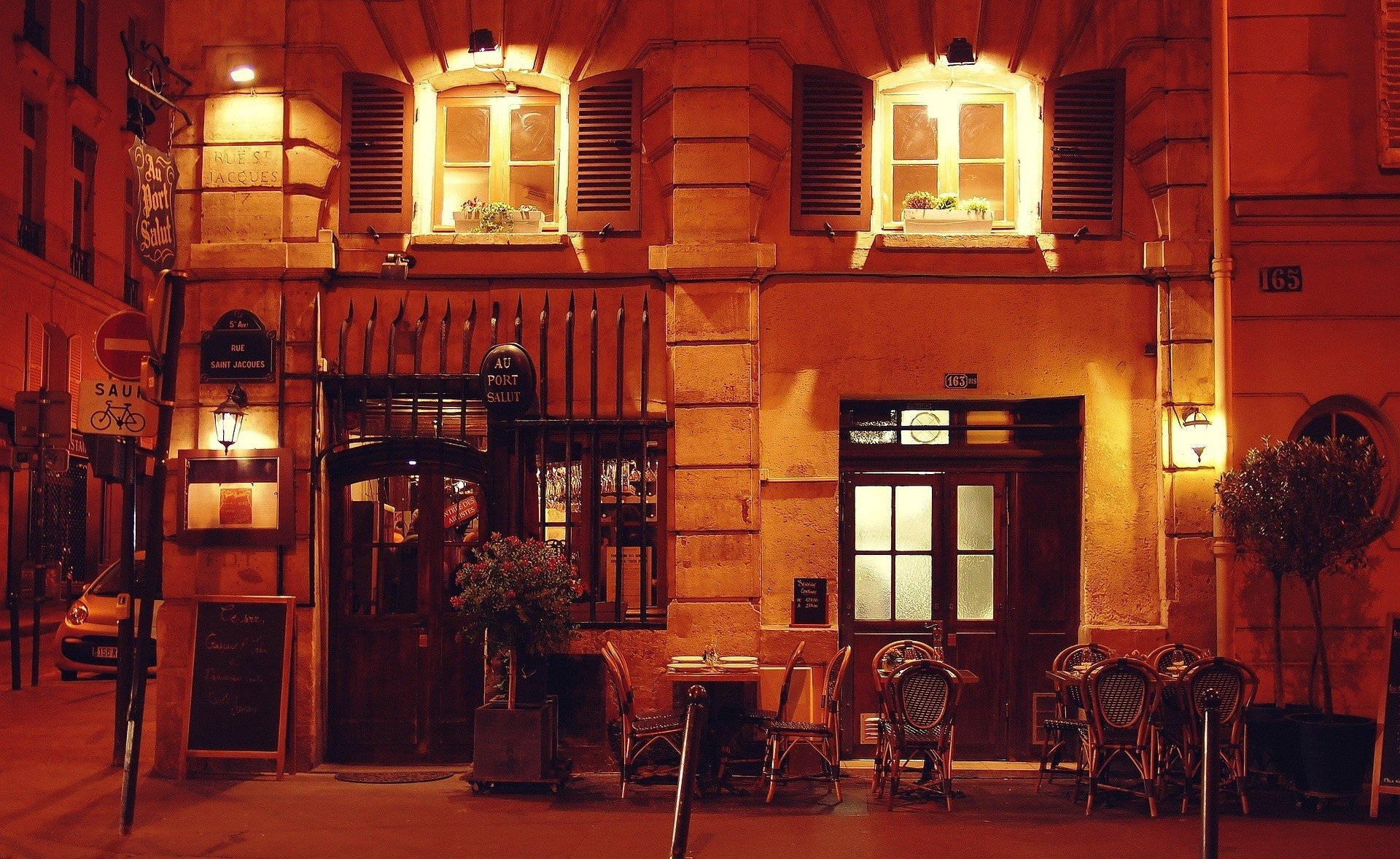 Weekend trips to Paris are perfect if you want to experience the vibrant nightlife. Whether you're looking to dance, drink, or be spontaneous, there's always something to do. As nighttime sets in, the Eiffel Tower's gold glow pierces the sky, and the City of Lights comes alive with newfound excitement!
Dance Into the Night at Chez Moune
Small cover charge but your first drink is free
This venue hosts some of the city's most sought after DJ's and eclectic musical talents!
Open Wednesday to Saturday from 11:30 pm to 6:00 am
Chez Moune is a former 1930s lesbain cabaret turned hip nightclub. Inside, seductive red lights cast a dim glow and funky artwork and mirrors adorn the walls. Weekends in Paris are the perfect time to dance the night away! Doors open at 11:30 pm but the club really picks up at around 3:00 am.
Relax and VIbe at the Experimental Cocktail Club
Laid-back, speakeasy style club where you can explore the Parisian cocktail culture
Unique blend of cocktails made with quality ingredients and accessible prices
Open daily from 7:00 pm to 2:00 am with weekend hours extending to 4:00 am
The Experimental Cocktail Club is the place to go in Paris for a great selection of cocktails. Centered around a fun speakeasy setting, the ambience of dim lighting and chic décor makes for a uniquely enjoyable night! You'll be in the company of a good age mix and a well stocked bar. Nestled on a quiet Parisian street, look out for the tiny plaque on the wall showing you've arrived.
Boogie All Night at Le Caveau de la Huchette
Jazz club located in the fun and vibrant Latin quarter of Paris
Live and eclectic blend of jazz music every night starting at 9:30 pm
Open daily from 9:00 pm to 2:30 am with weekend hours extending till 4:00 am
Le Caveau de la Huchette has been a Jazz club since 1946, but the building dates back to the 16th century. It's easy-going and quirky dance vibe makes this place a favorite for both locals and visitors from around the world. Perfect for a fun night out, listen to live music and dance with a local!
Is This the Best Travel Backpack EVER???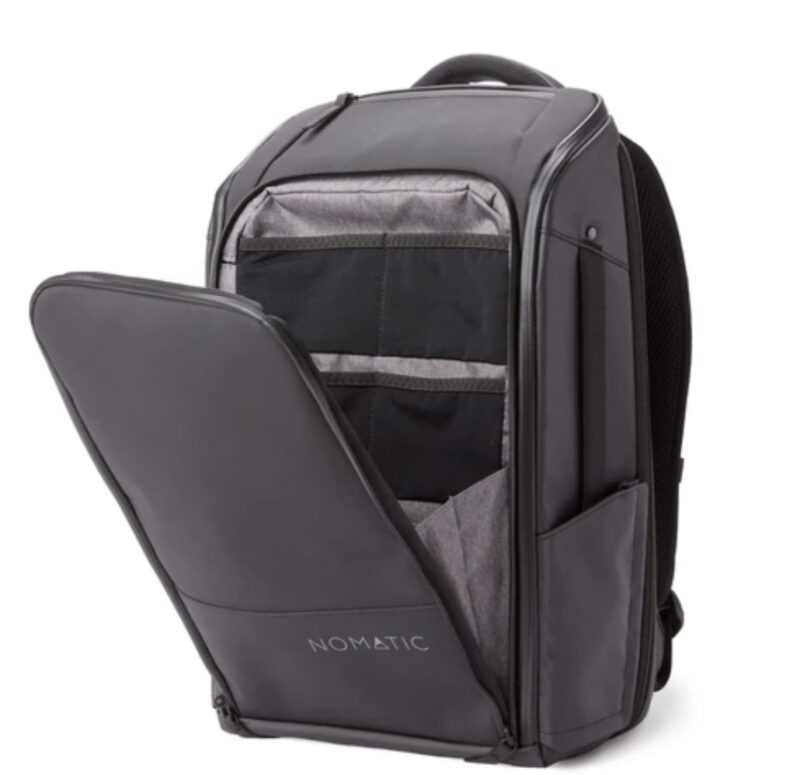 Paris Food Guide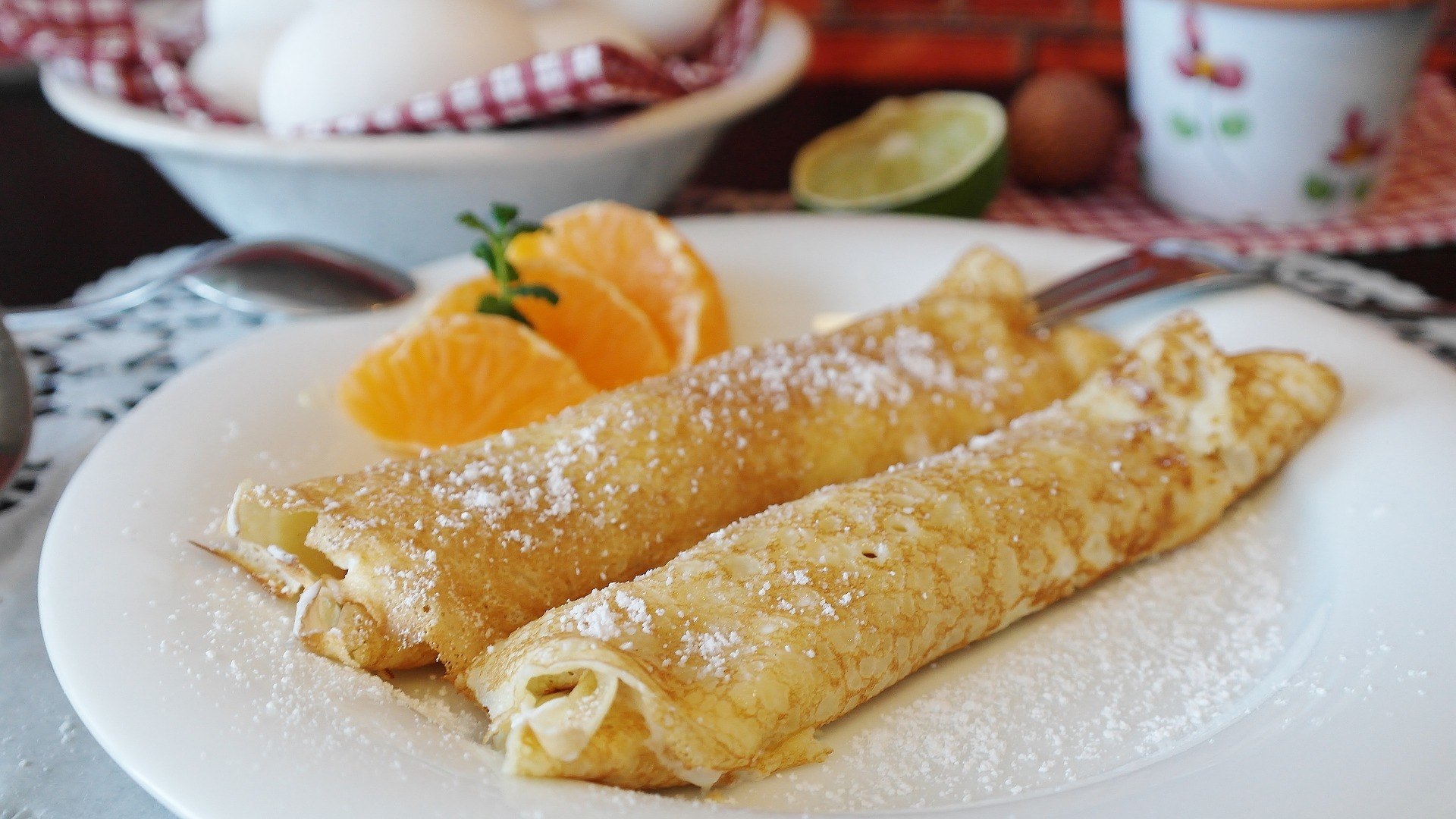 French cuisine is a culinary staple enjoyed all over the world. Spend your two days in Paris indulging in as many French foods as possible! From crepes to croissants to baguettes, here are some of our favorite places to enjoy your must-try french foods.
Bouillon Chartier
A large range of traditional French dishes at unbeatable prices, mains are around $12.00
Serving all your French favorites; escargot, leeks vinaigrette, beef bourguignon, and of course, wine!
Historic restaurant with a Parisian flair and warm and cozy french ambiance
The best place to go in Paris for traditional French food at a reasonable price. Founded in 1896, this restaurant has a casual and nostalgic French vibe. It's common for tables to be shared between strangers, making for a warm and welcoming atmosphere!
Cafe de la Paix
Historical restaurant founded in 1862 that blends together traditional and modern French charm
Gourmet French cuisine just around the corner from the gorgeous Opera Garnier
Upscale restaurant with a courteous staff that makes for an elegant dining experience
The Cafe de la Paix is a well known French restaurant ideally located in the posh 9th arrondissement of Paris. This principally Parisian cafe leans towards the pricey side, but the food is highly rated and the customer service is top-notch!. Perfect for a sophisticated evening, this cafe is the symbol of luxurious French dining.
Le Grenier a Pain
A past winner of the annual 'best baguette' prize in Paris
Select from a wide variety of French pastries, all made in their onsite bakery
Have a sandwich from their deli, made with their famous breads
No weekend trip to Paris is complete without a stop at an authentic French bakery! Customers rave about their croissants and bread in particular, but they have treats to meet everyone's sweet tooth! The vibe is super casual, there is no seating, everything is take-away. Stop in for a quick coffee and morning pastry, or come for lunch and grab a baguette stuffed with your favorite meat and cheese to-go.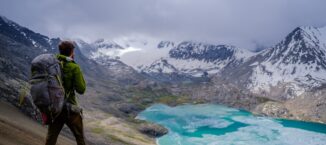 Do You Want to Travel FOREVER??
Then pop your email address in below and we'll send you a FREE copy of 'How to Travel the World on $10 a Day!'
Sporting Events in Paris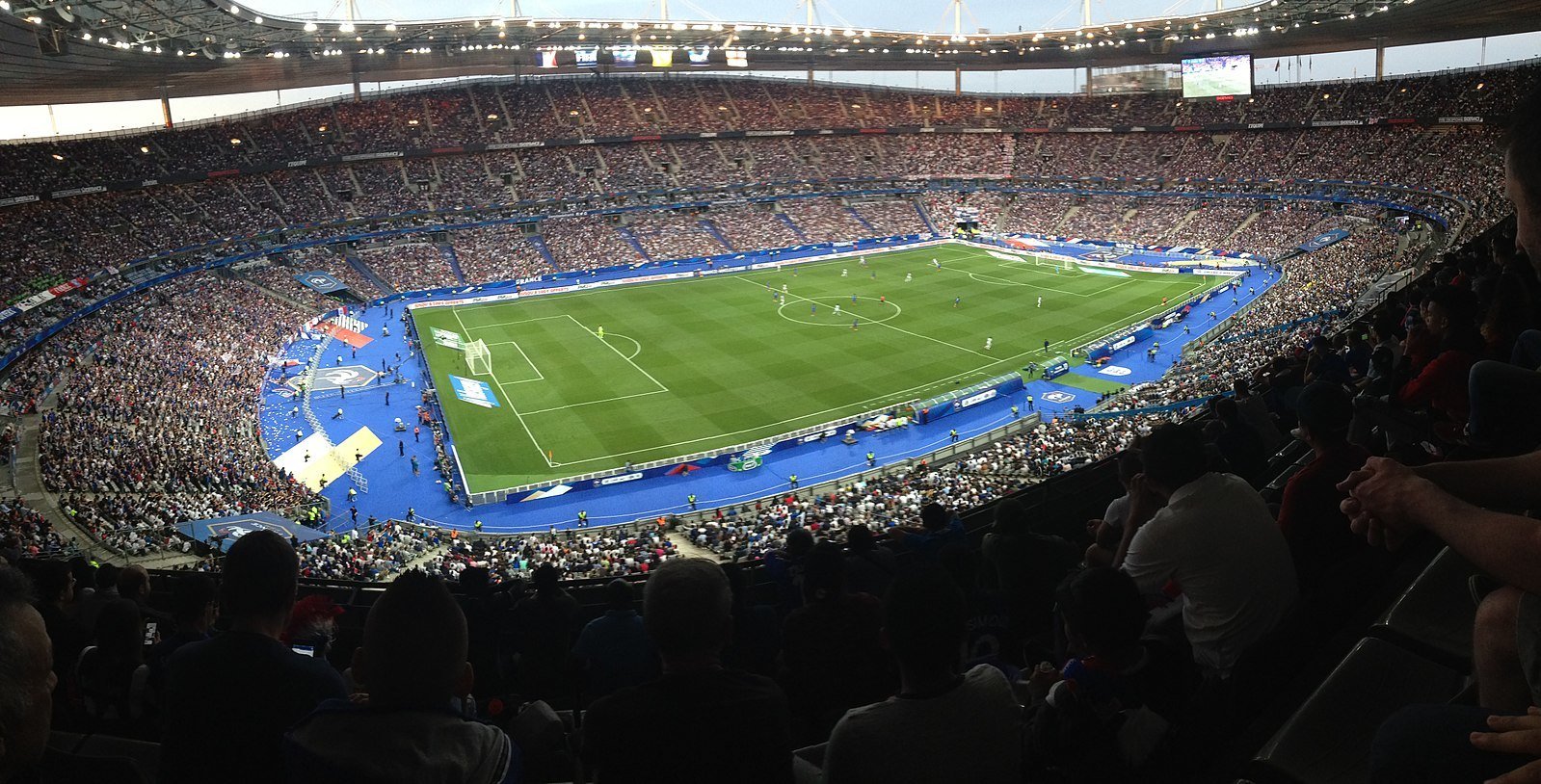 France is a proud sporting country and a great place to enjoy European sports. You'll find plenty of options for Sports lovers across the city, so you don't have to stress about fitting the big game into your Weekend in Paris itinerary!
Belushi's Sports bar
THE place to go in Paris to watch a sports game, lively atmosphere and long hours
Great happy hour prices with a large variety of pub food, and the best burgers in Paris!
Two locations, one in Gare du Nord and the other in Canal, both within walking distance from the Metro
This international sports bar is a favorite of both locals and visitors. Live international sports games show on their large HD TVs and projectors every day. Book a sport viewing party and watch your favorite team play, you'll get a front row seat to all the action plus drinks and snacks!
The Comptoir Rugby Bar
Experience the Perisian Rugby culture at this unique bar that shows as many rugby matches as possible!
Everyday happy hour from 5:00 pm to 7:00 pm. Great beer selection, plus tapas, mains, and deserts!
Colorfully decorated interior with a fun and quirky vibe, plus indoor and outdoor seating
This French Rugby Bar is a great place to watch a game and have a drink. There's also a restaurant with a great aesthetic and friendly staff. Great prices on food and open till late! The whole place really comes alive when a game starts, even if you're not normally a rugby fan there's no denying the electric feeling this place has when a game starts.
Stade de France
Located just outside of Paris, this stadium is used by the French national football team and French rugby union team
Originally built for the 1998 FIFA World Cup, this is the biggest stadium in France
Modern architecture, neat facilities, and high security makes any sporting event hosted here easy and accessible
The Stade de France is a must see for sports enthusiasts. This impressive stadium was the site of France's home victory over Brazil in the 1998 FIFA World Cup. Game day is sure to bring high energy and excited crowds, come watch a game and experience the lively atmosphere and team comradery!
Weekend Cultural Entertainment in Paris – Music/Concerts/Theatre

This city's romantic, free-flowing vibe emanates through its music and theatre culture.
If you're going to Paris for the weekend, you'll have plenty of entertainment options to choose form.
Crazy Horse Paris
Experience true Parisian cabaret at this mesmerizing show, unparalleled anywhere else
Artistically seductive, naked dancers showcase the true beauty of the female body
Drink champagne and enjoy a night filled with dance, music, and sensuality
This burlesque show is one you'll only find in Paris; creativity and beauty are intertwined perfectly to make you feel like you're stepping back in time to an old-world Paris. The skill set, choreography, and french touch put into each scene make for an amazing performance you won't find anywhere else.
Le Pop In Bar
Experience Paris' live and local rock/indie music culture at this unassuming bar
Fun and chilled out pub vibe with friendly staff and cheap drinks
See emerging French artists perform, there's a free live show almost every night
Le Pop In bar is the place to go to experience Paris' alternative rock culture. Sit on a couch and have a cheap beer (their home brew is less than $4.00 a pint). Or go downstairs and watch local artists perform, there's even an open mic night every Sunday.
Palais Garnier
Dating back to the late 1800s, this is one of the most well-known opera houses in the world
Be entertained by classical Perisian opera, ballet, and concerts
This opera house served as the inspiration for the play "Phantom of the Opera"
This majestic opera house is a large part of French history. It was constructed between 1862 and 1875 and designed by Charles Garnier using classical and baroque styles of architecture. A must see for fans of the performing arts. If you don't have time to see a show you can also tour the building during the day.
Travel with peace of mind. Travel WITH a security belt.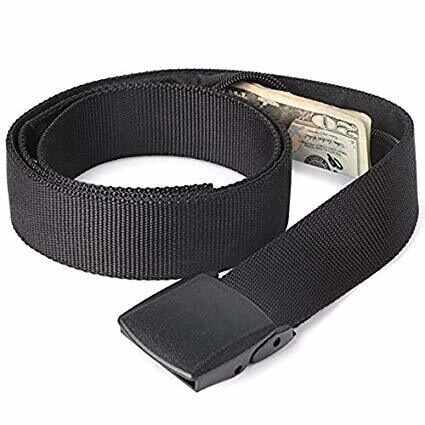 Custom-designed BY the Broke Backpacker FOR broke backpacking, the Active Roots Security Belt will keep your valuables safe no matter where you go.
It looks exactly like a normal belt except for a SECRET interior pocket perfectly designed to hide a wad of cash or a passport copy. Never get caught with your pants down again! (Unless you want to.)
Check on Amazon
10 Other Awesome Things to do in Paris This Weekend
Paris is one of Europe's most happening cities. Here is a list of even more things to do that'll make your Paris weekend as epic as possible!
#1 – Picnic at Parc du Champ de Mars
This large public green space is right next to the Eiffel Tower, making it the perfect spot to have a picnic! Grab all your favorite Parisian snacks, lay down a blanket, and relax for a while.
It's spacious and well maintained, with a few side paths for walking and benches for sitting. This is the best place to go at night to watch the Eiffel Tower's twinkling lights turn on when the sun goes down.
#2 – Champs-Elysees to the Arc de Triomphe
Take a leisurely stroll down Paris' most well-known street, the Champs-Elysees. This wide boulevarde is lined with beautiful trees, busy shops, and rustic french bakeries; the postcard of Paris!
At the end of the street, you'll be greeted with the impressive Arc de Triomphe, another iconic landmark of Paris. There is an underground tunnel that takes you to the structure, so don't try and cross the street! It does cost money to climb to the top but the views are truly spectacular, especially at night.
#3 – Louvre Museum
A central landmark of Paris and essentiial calling point for any Paris itinerary, this iconic museum is a must see for art lovers! You could spend a whole day touring this massive museum, but if you're short on time you can also wander around at your own pace for an hour or two.
Tickets purchased at the museum's entrance are slightly less expensive than those purchased online. But be warned, lines at the entrance to purchase tickets can get quite long, so spending a little extra to purchase online can save you time.
In case you want to know even more about the famous museum, we highly recommend booking a guided tour. The tour come with fast access, so no waiting in line, and professional guides who can tell you every detail about each piece of art.
#4 – Visit the Famous Cathedrale Notre-Dame
A masterpiece of gothic architecture, this gorgeously rustic cathedrale is one of the most famous sites in Paris. From its ornate facade to its striking interior, this is one of the most beautiful churches in the world!
Once inside, you can witness the high ceilings, beautiful stained glass, and religious relics. There is also a small gift shop inside the church, as well as an area for you to read about the history of the cathedral's construction. Entry is free and lines to go inside generally move quickly.
IN A RUSH? THIS IS OUR FAVORITE HOSTEL IN PARIS!
#5 – Shop at the Vivienne Gallery
A trip to the Vivienne Gallery will make you feel like you're stepping back in time. From its mosaic flooring to its persian architecture, this shopping center is the perfect place to pick up your French keepsakes.
Shop for clothing, books, art pieces, souvenirs and more at this charming little passageway. At night the lights twinkle and the ambiance turns vintage Paris. Grab a table at a cozy eatery or have a glass of wine (or more) at a wine bar.
#6 – Wander Down Canal Saint-Martin
This charming canal is an extension of the River Seine and is connected to it by a series of 9 locks. It's just under 3 miles long and considerably less touristy than other areas along the river.
The canal is lined with lots of little bridges and surrounded by cute and quaint shops, cafes, and parks. A pleasant place to take a stroll or leisurely boat ride, or just sit on a bench and people-watch.
#7 – Visit a Wine Bar
French wine is renowned all over the world, so if you're a wine drinker, this one's for you! Le Baron Rouge wine bar is a favorite of both locals and visitors from around the world.
The ambiance is chill, the staff is friendly, and you can't beat the price! You can also order small bites to pair with their massive selection of wine.
If you're in Paris between late September and April, head in for their oyster season, they have some of the best in town! This is a popular place and can get quite crowded, make sure to go early to guarantee a spot, they don't take reservations.
#8 – Visit Paris' All Vegan Cheese Shop
That's right, there's an all vegan cheese shop in Paris, and it's seriously amazing! Jay&Joy is a 100% vegan cheese shop offering plant-based artisan style 'cheese'. Their selection of soft cheeses are made from nuts and other delicious and healthy plant-based ingredients. The staff are very friendly and always keen on offering samples to taste before purchasing. You don't have to be vegan to enjoy them, grab a baguette and smoother on a generous helping of this delicious and nutritious vegan cheese!
#9 – Disneyland Paris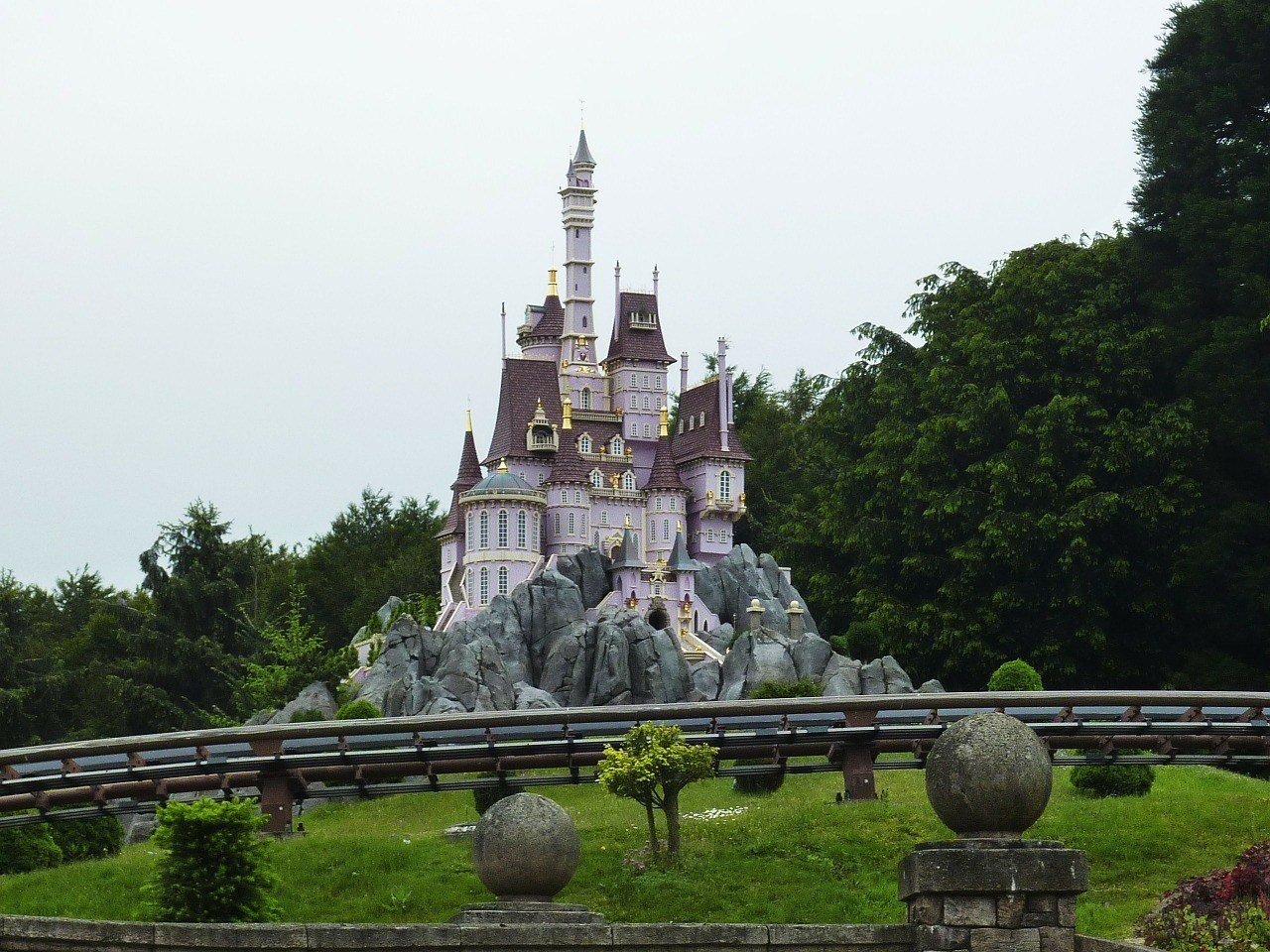 Rekindle your childlike spirit at one of the happiest places on earth! Located 20 miles east of the city center, Disneyland Paris is a truly magical and enchanting place to visit. A trip to this amusement park can easily take up a whole day, so this might be better for a long weekend in Paris, so you still have two full days to explore the city. There's dozens of amusement rides and lots of themed restaurants to choose from. Don't miss the parade of Disney character during the day or the fireworks each night! Fun for all ages!
#10 – Seine River Hop-On Hop-Off Sightseeing Cruise in Paris
A fun and unique way to see the city, from water! The Batobus system takes passengers where they want to go via the French waterways, avoiding the busy roads and metro stations. Travel along the Seine river on a 1 or 2 day pass and hop-on or off whenever you want. There are 9 stops, with boats arriving every 25 to 40 minutes, depending on the season. Combine stops at some of Paris' top landmarks with a scenic cruise! You can purchase your ticket right here.
Don't forget to pack a good book! Paris: The Novel is our top recommendation for an awesome and inspiring read on this magical city.
Paris Weekend Travel FAQs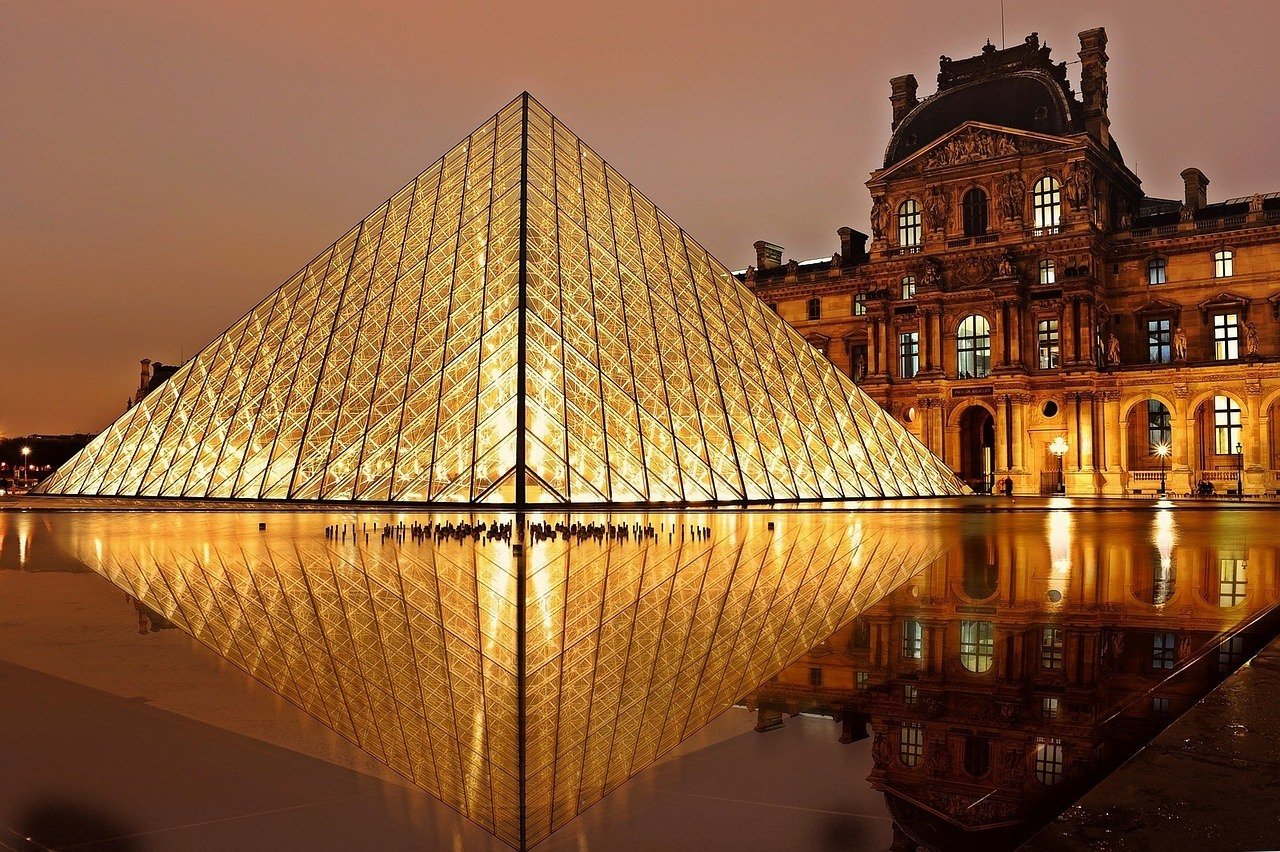 Planning a trip requires researching more than just where to go and what to do. To help put your mind at ease we've come up with answers to some of the most frequently asked questions about taking a weekend trip to Paris.
And have you thought about getting Travel Insurance for your trip? We've put together a roundup of Travel Insurance for backpackers – check it out here, or if you're low on time, get a quote from World Nomads, our favorite travel insurance provider.

Final Thoughts on a Great Weekend in Paris
Spend your weekend in Paris indulging in the French culture and living like the Parisians do!
Enjoy freshly baked baguettes, buttery croissant, and savory onion soup. Wander a quiet Parisian street, or sit in a crowded park and watch the Eiffel Tower's shimmering glow light up the sky.
However you decide to spend your time, we hope your two days in Paris is as magical and enchanting as possible!
The romance of the city has an alluring factoring that draws in people from all over the world.
Paris is a city you fall deeper in love with each time you visit. From it's inviting sidewalk cafes, to its towering buildings, to its entisting museums and artwork, this is city you'll never get tired of visiting!
---
Find out how YOU can support the site.
We work hard to put out the best backpacker resources on the web for free! It's all about helping out our tribe of awesome backpacker readers (that's you!). Please visit the link to find out how you can help keep the site going 🙂
For the sake of transparency, some of the links in our content are affiliate links. This means that if you book your accommodation, buy a piece of gear, or sort your insurance through our link, we earn a small commission at no extra cost to you. We only link to stuff that members of the Broke Backpacker team has actually used and never endorse products or services that are not up to scratch. Thanks for your support!