Paris needs no introduction. A city of grand buildings and boulevards, terrace cafes, culture galore, and iconic landmarks, the city is a worthy contender on every bucket list.
However, it's not the most backpacker-friendly city. Due to its popularity and status, figuring out where to stay on a budget can be tricky.
That's where we come in! We've figured out the best cheap hostels in Paris, to help you plan a visit that suits your travel style and budget. We've got all the details of five of our favorites to give you some travel inspiration – so let's get going!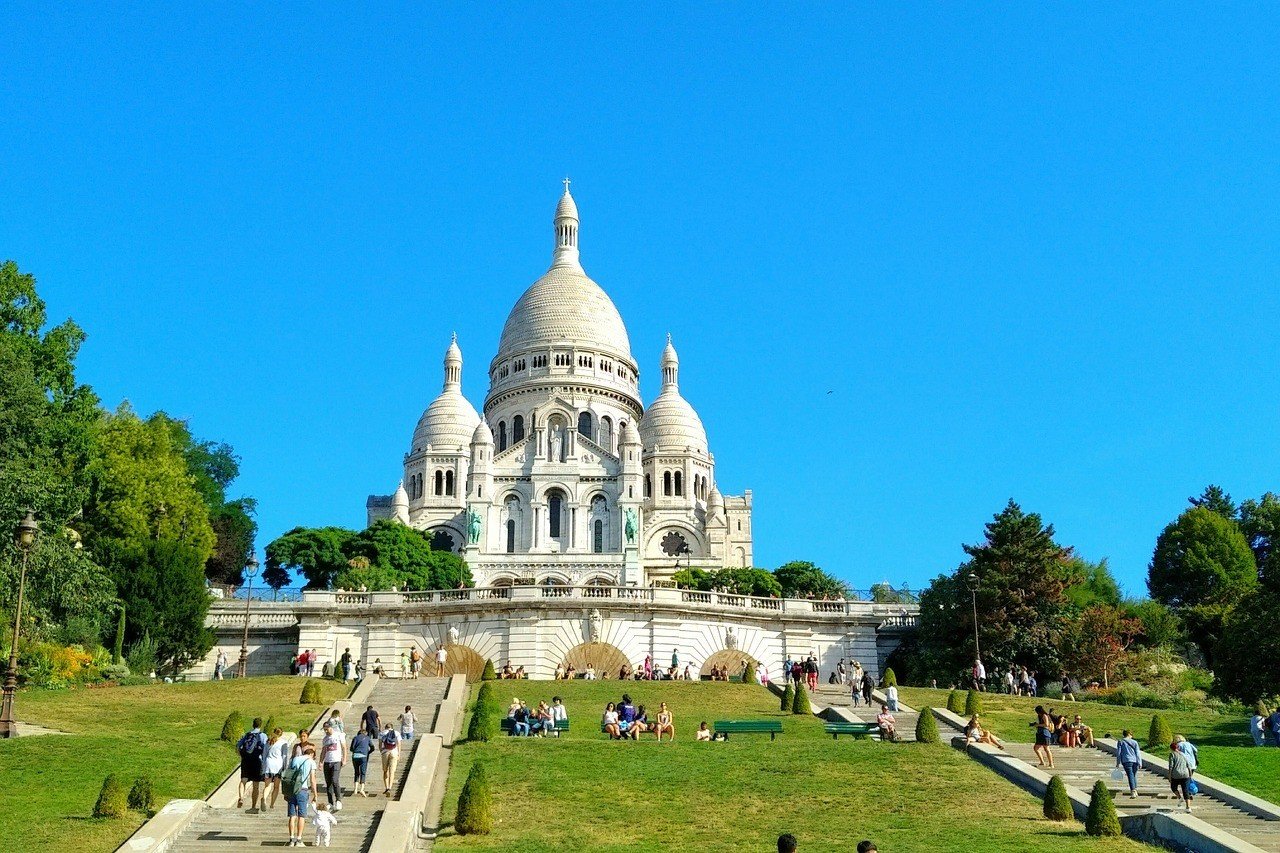 JO&JOE is a millennial-friendly brand that launched in 2016, and Gentilly is one of their two locations in Paris. A combo of hotel convenience and social vibes, this cheap Paris hostel is a great choice for solo travelers in the city.
It's a bit of a party hostel, actually. For one thing, it features a colorful bar, which ingeniously features its own serve-yourself beer tap system. There's a huge selection of rooms, each decorated with eye-catching modern design, but we'll get onto that in a bit.
Possibly because there's a university campus nearby, JO&JOE has the kind of chilled student-y vibes you'd expect. There's a laid-back atmosphere, and friendly staff who are on hand to induct you into Parisian life.
Where is JO&JOE Paris Gentilly?
As the name suggests, this budget-friendly Paris hostel is located in Gentilly, a suburb of the city but well connected to the center. It's right on the RER B Line, which will have you in the hustle and bustle of Paris in 20 minutes flat, or – in the other direction – Roissy-Charles-de-Gaulle Airport. You'll find the hostel near Porte d'Orléans and the Porte de Gentilly, just 10 minutes walk to Charlety Stadium.
The rooms on offer at the hostel are pretty cool. For example, opting for a private bunk means you get your own little room attached to the bunk where you can change, or do whatever you need to do with all that space.
But let's take a more general look at what they're offering:
The private room options are impressive, as you can see below:
Single room
Twin room
Double room
3+ bed private rooms
Room rates start at $37 per night.
Any extras?
Alongside a very decent choice of funky rooms, there are a fair few amenities for guests to make full use of during their stay. These include:
Outdoor terrace
Cafe
Foosball
Bar
24-hour reception
Key card access
Restaurant
Breakfast available (additional fee)
There are even some events, including:
Tours
Open mic night
Live music
So with its myriad room options, street style aesthetics and affordability, JO&JOE Paris Gentilly is definitely one of the most affordable and coolest hostels in Paris.
The BEST Travel Backpack?!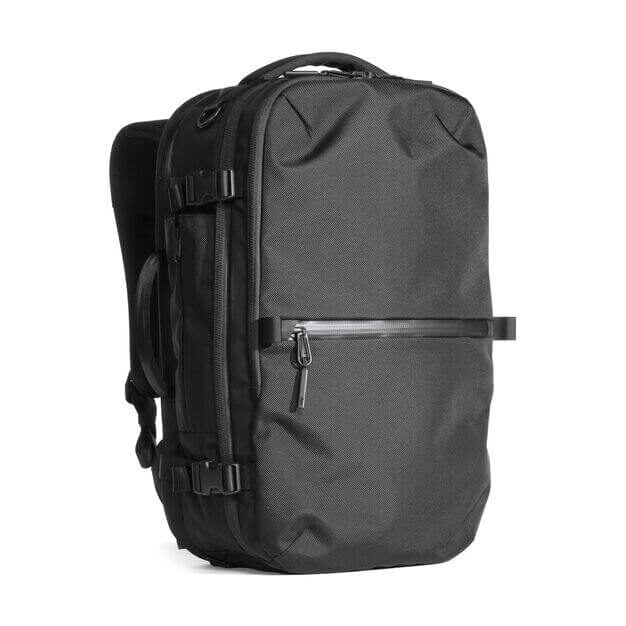 Pssssst! Not picked the perfect travel backpack yet? The Broke Backpacker team has tried out over thirty backpacks this year! Our favourite travel backpack is the Aer Travel Pack 2.
View on AER
This cheap Paris hostel is pretty boutique. It's one of the many branches of hostel chain Hiphophostels, which despite the dubious name, tend to be pretty clean, modern, and social places to be.
This particular Paris arm of the franchise provides rooms with a happening kind of atmosphere. It's the sort of place where you can easily get chatting to travellers from around the world over a beer (or two) in the patio bar. That's where all the action is.
The staff are helpful, which always adds to the vibe of a hostel. In addition, you'll find a list of recommendations for nearby restaurants and things to do in Paris. And after a busy day in the city, returning back to the spacious and surprisingly luxurious rooms is much appreciated.
Where is The Loft Boutique Hostel Paris by Hiphophostels?
You'll find this budget hostel in Paris' 19th arrondissement, specifically in the trendy Belleville. This offers you the chance to get to grips with a more local neighborhood, well away from the regular tourist trail. Nearby there are a whole host of restaurants and bars, plus there's a Metro station just a couple of blocks away.
Wondering about those room options? Your dorm options include:
And there are a few private room options, too:
Single room
Twin room
Double room
Prices start at $34 USD per person per night.
Any extras?
This hostel may be compact, but it still packs a punch in terms of value for money. Specifically, guests can make use of the following perks:
Bar (with happy hour)
Foosball table
Outdoor terrace
Breakfast (additional fee)
Aircon
Key card access
Board games
Multilingual staff
All in all, it's not the cheapest hostel in Paris, but this iteration of the award-winning Hiphostels chain is great for social travelers. It's ideal if you're looking for somewhere relatively central, safe and clean, to sleep for a few nights.
The name of this place kind of sells itself short, and to be honest, it's not the most swish hostel going at all. However, despite even claiming themselves as "imperfect" – it's really not bad at all. The rooms are clean and comfy, you could even call them stylish. Overall, however, there's nothing fancy about this budget hostel.
If you're traveling on a tight budget and don't mind things being rough around the edges, then you'll be fine with the no-frills aesthetic at Untalented.
It's not even very social; no events, no games. But for somewhere to crash for a day or two in the city, somewhere with a roof and a hot shower, you could do worse. And the price per night is very competitive for Paris.
Where is Untalented?
You'll find this basic budget Paris hostel in Villette, in the 19th arrondissement. To be more precise, it's right opposite the Grand Halle de la Villette and the Philharmonie de Paris, so if you're in town for a classical concert (hey, you might be), it's a great locale. The third-largest park in Paris, the pretty funky and very watery Parc de la Villette, is right nearby. It's not a touristy area by any means, but the Metro can zip you around the city with ease.
Room options are fairly limited, but we'll run you through them:
Mixed dorm
Female dorm
Twin room
The cost? From $24 per night.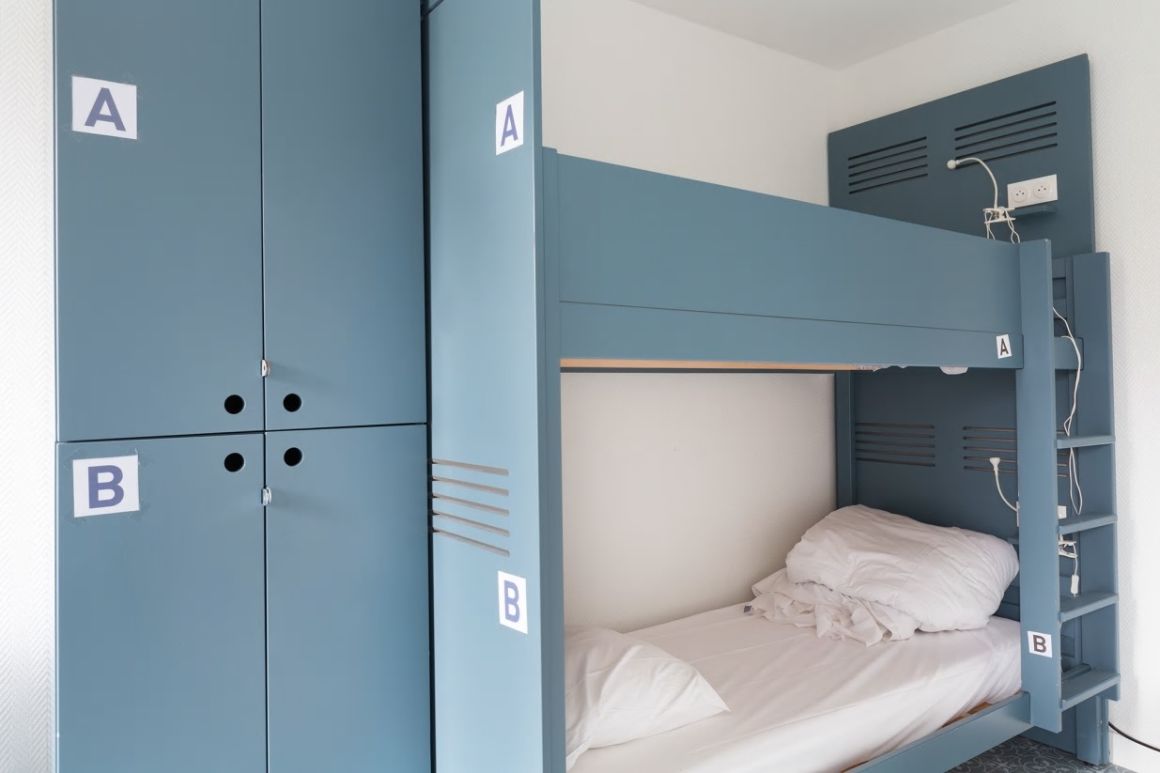 Any extras?
That's a fair question, given the basic nature of this cheap Paris hostel. But there are still a few decent perks about this place, including the following:
Breakfast on offer (additional fee)
Communal kitchen
Housekeeping
Multilingual staff
You can draw on the walls…?
Tours/travel desk
City maps
Common room
Untalented, well, it sells itself. It makes no bold claims of awesomeness, and for that we applaud it. Go expecting nothing except a chance to save money and you'll have a whale of a time. As a place to sleep while you spend the majority of your trip exploring the streets of Paris, it's a fine option.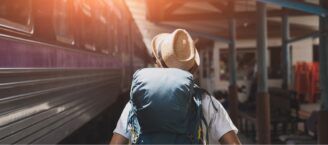 Unlock the The Broke Backpacker's GREATEST Travel Secrets
Sign up for The Broke Backpacker Newsletter to receive weekly tips on how to travel on a budget + a FREE copy of The Backpacker Bible!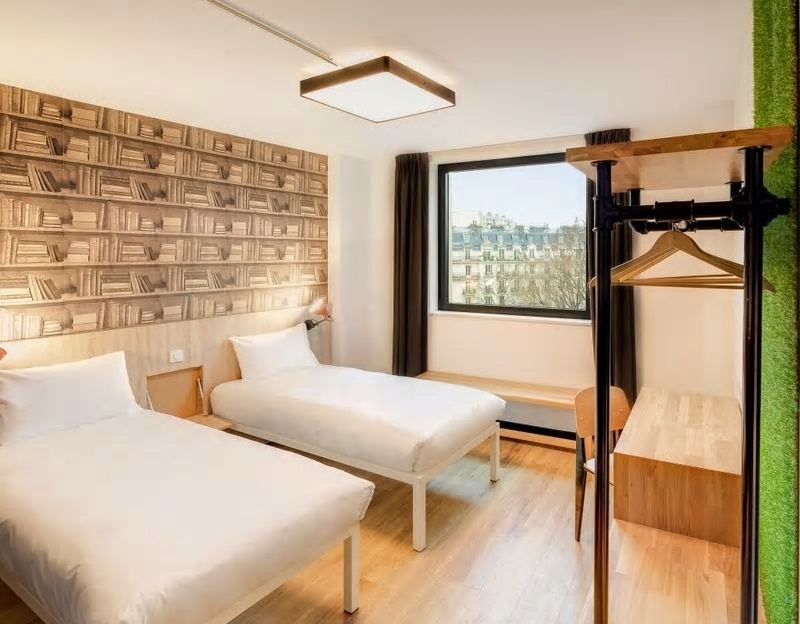 On the other end of the scale from our last entry, we have Generator Paris. This award-winning hostel chain is the epitome of boutique hostels. Even the building is impressive; every inch has been thought out for a real taste of affordable luxury.
All of the stylish spaces throughout create a relaxing atmosphere. You could simply sip on a coffee in their on-site cafe, or indulge in a cocktail at the hostel bar. Digital nomads can even get some work done in the purpose-made shared workspaces.
You'll be wowed as you walk through the place, which looks and feels more like a self-contained village or mini resort than a budget hostel in Paris. These guys seriously know what they're doing when it comes to being bang on the money with regards to aesthetics and services.
Where is Generator Paris?
As many of Paris' top budget hotels tend to be, Generator is situated in the 19th arrondissement. Not the fanciest neighborhood in Paris, but a good vantage point.
Getting around is pretty easy thanks to the hostel being just a three-minute walk to Colonel Fabien Metro station. For extra public transport goodness, the hub that is Gare du Nord is a 15-minute stroll from the hostel. Nearby, you'll also find the Parc des Buttes-Chaumont, and culture, cafes, and vintage shopping at Canal Saint-Martin.
In terms of rooms on offer, there's a pretty awesome selection. Let's start with the dorms:
And then there are the privates:
Twin room
Double room
4+ bed private rooms
Prices begin at $41 per night.
Any extras?
Of course there are some great features going on at this amazing boutique, yet very budget, Paris hostel. They include:
Rooftop bar
Restaurant
Shared workspaces
Breakfast (additional fee)
24-hour front desk
Mini supermarket
Security lockers
Wheelchair friendly
This branch of Generator may not be ideal for a solo traveler, but as an all-around hostel that delivers on comfort, style, and location, it's pretty hard to beat. Although it comes at a higher cost than other budget options, it's not bad relative to how expensive Paris usually is.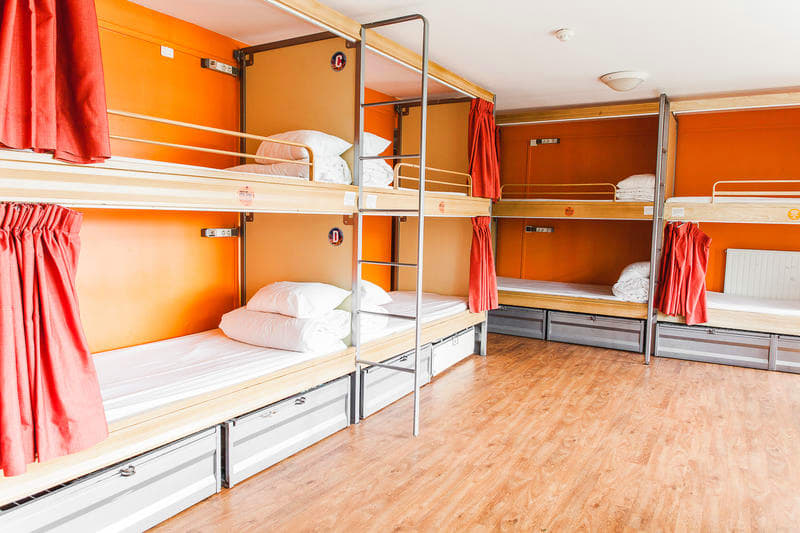 Winning the Most Popular Paris Hostel in 2011, and in many subsequent years at Hostelworld's "Hoscars," this place is most definitely a people-pleaser. It's part of the St Christopher's Inn hostel chain, which itself is also award-winning. They know what they're doing here, that's for sure.
This particular hostel is situated in a building that skirts along a canal. Accordingly, it comes with a waterside terrace and bar which are perfect for the summer. It's not quite as fancy as Generator in terms of interiors, but it's still clean and modern, and has a real social vibe going on. There's even an on-site nightclub.
It's a little bit more expensive, but it's honestly like the king of cheap hostels in Paris. The perks, the location, the vibe – they add up to an all-around great place to stay.
Where is St Christopher's Inn Canal?
As we said, this branch of St Christopher's Inn is located along a canal, specifically Canal Saint-Martin in the 11th arrondissement. It's a pretty trendy area, so you'll have vintage shops, cafes, and bars on your doorstep. It's also easy to reach to Gare du Nord from here, being just a five-minute walk to Crimée Metro station.
Room options abound. Choices for dorms include:
The private rooms are pretty stylish. Options include:
Single room
Twin room
Double room
4+ bed private rooms
Prices start at $51 per night.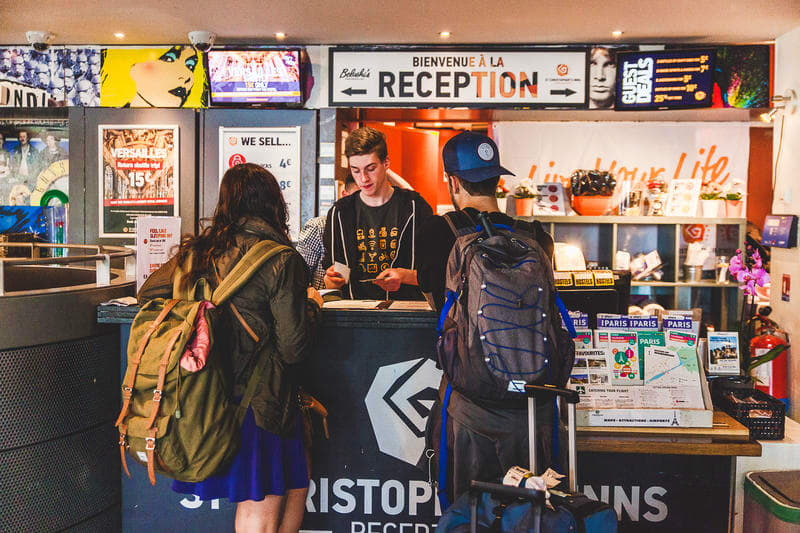 Any extras?
You bet. There are some amazing perks to staying at St Christopher's Inn Canal. We mentioned it's pretty social, right? That's partly down to the events, which include:
Club nights with DJ sets
Free walking tours
Happy hour
Live sports broadcast
Evening entertainment
And then there are the awesome amenities. These are as follows:
Chill-out room with Netflix
Bar and restaurant (25% off food and drinks deals for guests)
Free Wi-Fi
24-hour reception
Breakfast available (additional fee)
Outdoor terrace
Nightclub
Games
It's relatively costly, but let's face it, this is one budget Paris hostel that really exceeds any expectations of "affordable." You get a lot thrown in for the price of a bed for the night, and with a better location than some other offerings.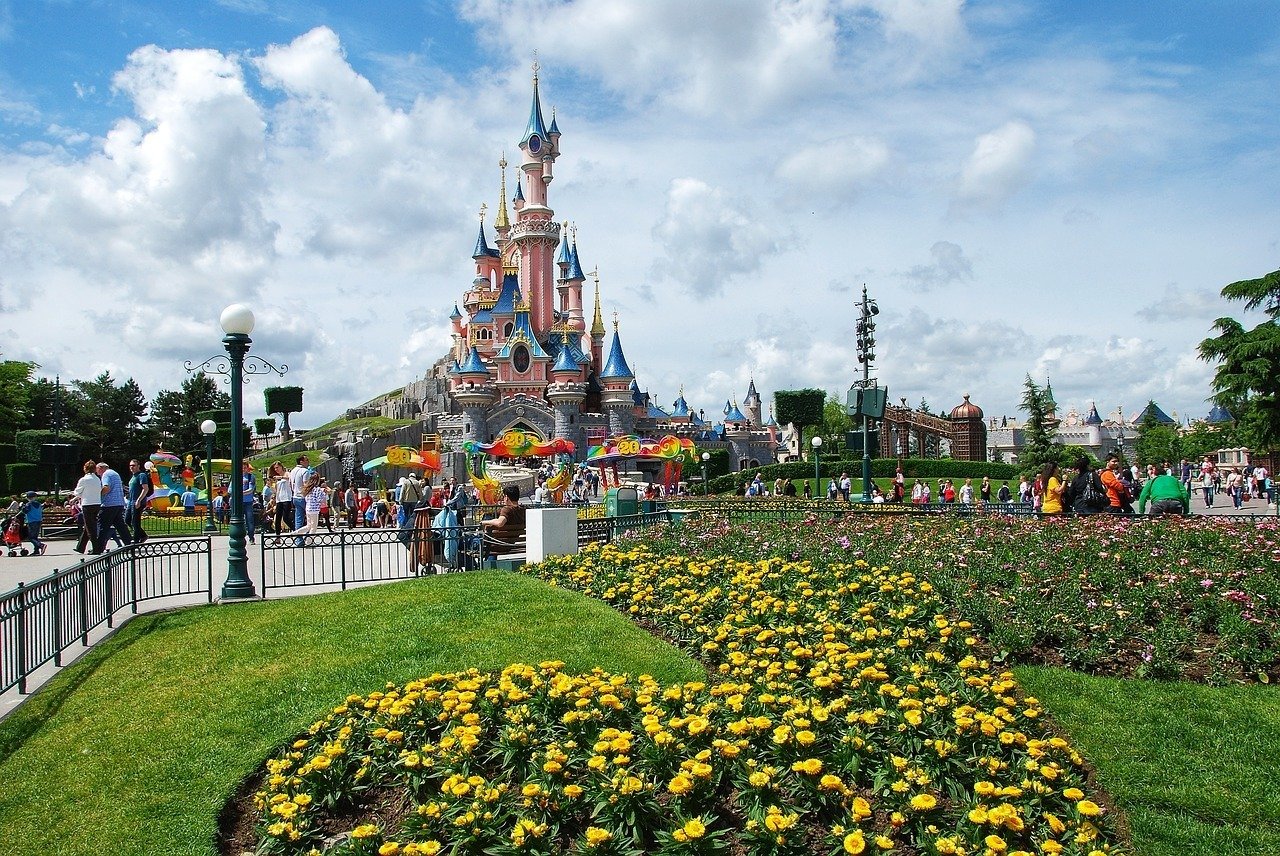 Cheap Hostels in Paris FAQ
How cheap are hostels in Paris?
Generally speaking, hostels in Paris can be pretty cheap, especially given the city's popularity of the destination. You can go really cheap – like $20 a night – but we wouldn't recommend these sorts of places. The location won't be great and nor will the accommodation itself.
As a guide, expect to pay at least $30 for a dorm bed. Private rooms can be a good option, but these tend to be less budget-friendly – we're talking around $100 per night in some places. But then you get all the amenities of the hostel, which could make it better value for you than a hotel or Airbnb in Paris.
Are hostels in Paris safe?
Hostels in Paris are totally safe. You can check to ensure that the hostel you're booking has things like 24-hour reception, so there's always someone around to keep an eye on things. Security lockers and key card access are commonplace. Keep in mind that you may have to bring your own lock for some places (there can be a charge, otherwise).
Paris itself is a safe city. Sure, it's got all the usual concerns of a global capital – pickpocketing is a particular issue, especially around tourist sights and public transport. So, it pays to be aware of your surroundings and keep belongings close to you when exploring the city. But the hostels themselves? Safe as pie.
Are there any more cheap hostels in Paris?
Of course! Plug Inn Montmartre (prices from $38) is yet another Hiphophostels offering, featuring boutique style and high ratings. This one is located in the middle of Montmartre, close to the Moulin Rouge!
The People Hostel – Paris 12 (prices from $43) is another budget-friendly option. It's a new, purpose-built hostel in the 12 arrondissement boasting 143 beds. There's a rooftop, modern interiors and a social atmosphere.
For more sociability, there's Peace & Love Hostel (prices from $24). With no curfew, as well as its own bar, serving up cheap beer and cocktails, expect party vibes here for sure.
Final Thoughts on Cheap Hostels in Paris
Traveling to Paris definitely doesn't have to break the bank. In fact, with a selection of pretty awesome hostels spread throughout the city, you can have a merry old time in the French capital while saving pennies on accommodation.
Gone are the days of grimey backpacker digs. Paris' best budget hostels come in the form of stylish chains and franchises, purpose built spots that blur the lines between hotels and hostels. They're some of the best places to stay if you're in town for a few days, especially if you're a social traveller.
We hope this guide has helped you narrow down your options and find the best cheap hostel in Paris to suit your travel style. Once you've made your decision – all that's left to do is get packing!